03/1/12
City and Dale is a local lifestyle blog devoted to delighting in what's new, hot and undiscovered in the capital region – from fashion and style to tasty eats and local happenings. We were thrilled when editor Kendall Barber contacted us to be their wedding expert for a new series: The Edmonton Wedding Guide. The guide is chock-full of fabulous local vendors, unique venue ideas, and tips to help you along the way. Follow the links below to view the full posts and be sure to keep City and Dale on your list of regular reads.
+  +  +  +  +  +  +  +  +  +  +
(1) Unique Edmonton Venue Ideas
If you have a lot of out-of-town guests attending ensure there are hotel options nearby or be prepared to provide transportation for your travelling guests.
Is having a rockin' party one of your wedding priorities? If so, don't forget to ask about noise restrictions and closing time.
June through September is an extremely busy time for weddings in Canada and especially in Alberta where our warm weather is short-lived. If you are set on a summer date be prepared to begin planning at least 12 months in advance.
Before trying on wedding dresses, do your hair and makeup as though you are going out for a nice dinner or a night on the town. It'll give you a better idea of what the gown will look like on your big day.
Your dress should complement your wedding location, season and style. Share these important details with your bridal consultant so he or she can help guide you towards choices that will work best.
Break up your shopping trips – visit no more than two boutiques in a day. You don't want to become overwhelmed or get confused. 

(3) Cakes, Flowers & Stationery
When it comes to dessert, there's no need to play it safe! Be bold and have some fun with your wedding cake's design. This is a great area to incorporate your personalities and shared interests.
If you're on a tight budget, instead of cutting back on all flowers focus your floral funds on a few important areas: your bouquet, the head table, and a statement piece at the reception. These items will be in many photos throughout the day.
Your invitations set the tone for your wedding's style and level of formality. Ensure the design, typeface and wording reflect just that.

(4) Photographers – Who to Snap Your Big Day
When choosing your professional wedding photographer make sure you see an entire wedding that they've shot. It's also important that your personalities are compatible – you'll be spending a lot of time with them on your wedding day!
Allow enough time for your photos. Most photographers want at least 2 hours (3-4 is even better). Your wedding planner or coordinator will help ensure your wedding day schedule can accommodate this important photo time.
Have an engagement session with your photographer. This is like a practice session for your wedding and will help you feel more comfortable when the big day arrives.
Jennifer
Edmonton Wedding Planner + Designer
04/18/11
If you're looking for a unique gift for your boyfriend, fiancé or husband – look no further! Boudoir photography is the art of visually capturing beautiful, sensuous photos of women. I recently had the pleasure of chatting with Kat Gill from Katch Studios ~ Boudoir about the growing popularity of this empowering style of photography. Here's what she had to say.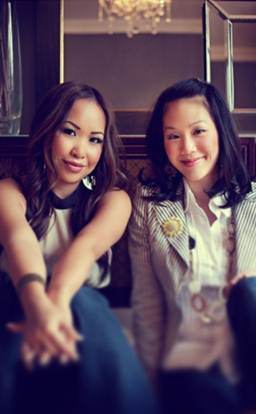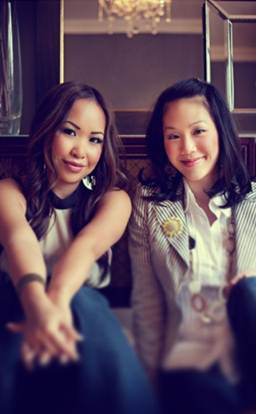 Tell us about Katch Studios and the types of photography you offer.
Cheryl and have been best friends since we were kids and Katch Studios was born from our mutual desire to create something together that is beautiful and meaningful. Together, we started out photographing weddings and couples but have since branched out into families and newborns too. Most recently, I've engaged in a full-blown love affair with boudoir photography and do this solo along with some amazing stylists.
What inspired you to do boudoir photography?
Before photography, I was a makeup artist and spent years making women look and feel beautiful. With my career in photography, that passion for capturing women at their most beautiful just grew. I also felt like I had a very specific style and look in mind that I wanted to convey. We like to think of it as "modern boudoir photography."
What do you love most about shooting boudoir sessions?
Simply put, I am a total "girly girl" and I'm obsessed with makeup, hair and styling! I regularly devour fashion magazines and dissect ads and spreads everywhere for posing and lighting inspiration. With boudoir photography I get to put all of those passions into one session. Also, working with only one subject is something amazing in itself!! I love that I can focus completely on each woman and capture her in her best light.
What is a boudoir marathon?
It's basically a bunch of sessions booked one after another over the span of a day or a weekend. Marathon Sessions are a great value because they include hair & makeup styling and a shorter 1 hour photo shoot for the same price as it would cost to book a Private Boudoir Session that is 1.5 hours long and doesn't include the cost of hair & makeup. There are refreshments, sweet treats and it's an all around girly fun-filled time!
What do your clients do with their boudoir photographs?
Women get boudoir pictures done for a wide range of reasons: as an engagement gift for their fiancé, as an original birthday gift to the boyfriend/husband who has everything, or simply for themselves. It's a great way to capture a moment in time. Many of our clients end up purchasing an album, prints/wall canvases or getting their picture files on a disc.
What tips or advice to you give your boudoir clients to prepare them for their session?
I help them out with suggestions on the types of lingerie & accessories that photograph best and prepare them with lots of little tips like painting their nails and moisturizing. Mostly though, I just assure them that they'll be in good hands. I put a lot of energy into finding the most flattering poses and angles for each woman and I really do believe I work with some of the best stylists in Edmonton.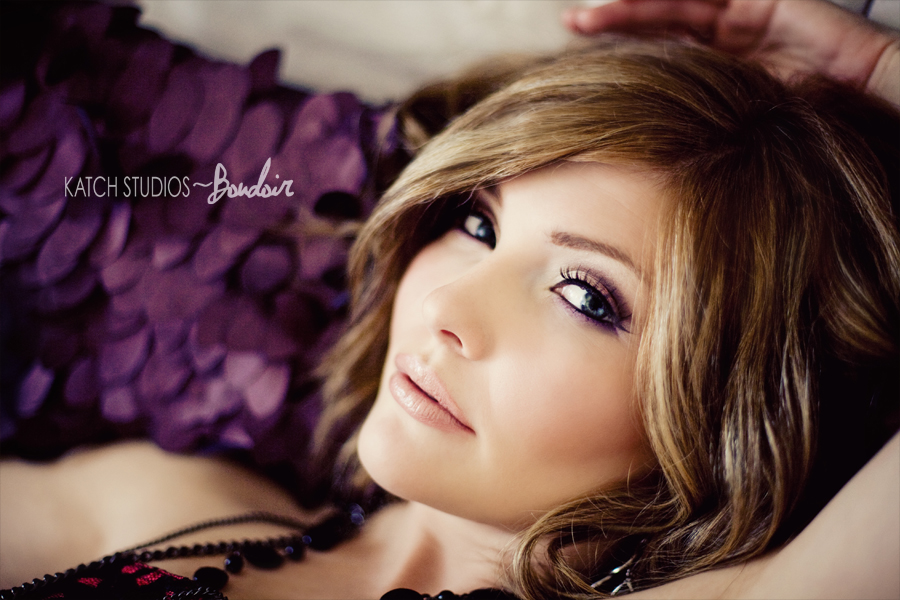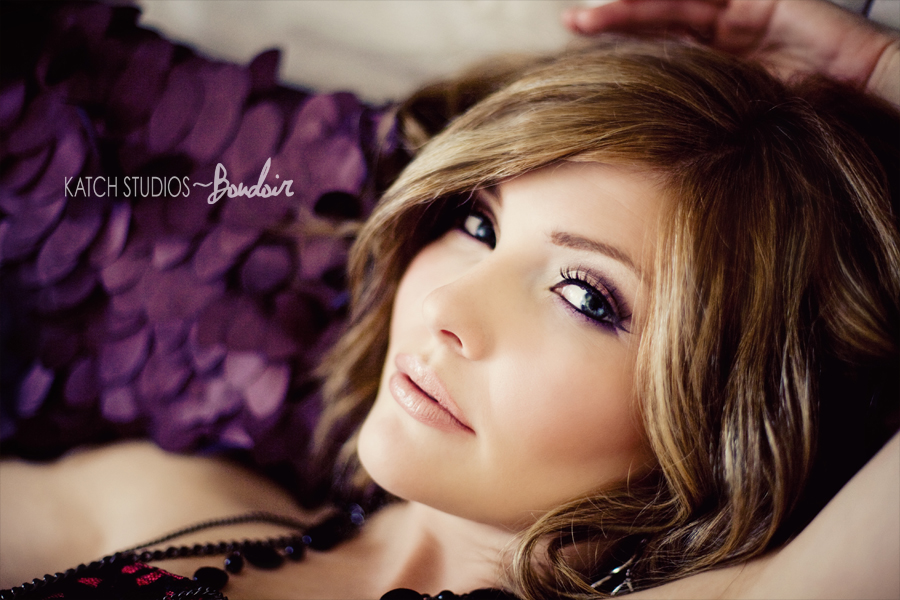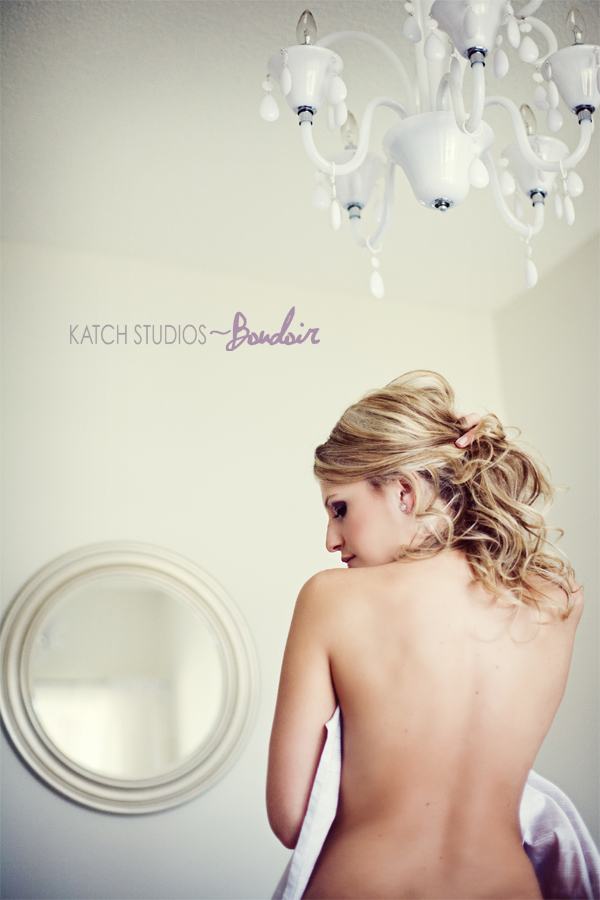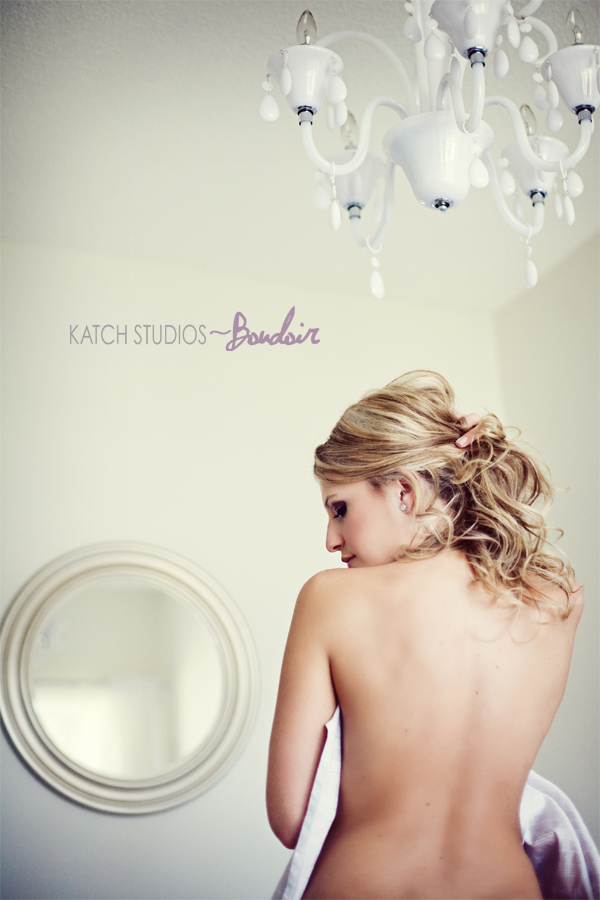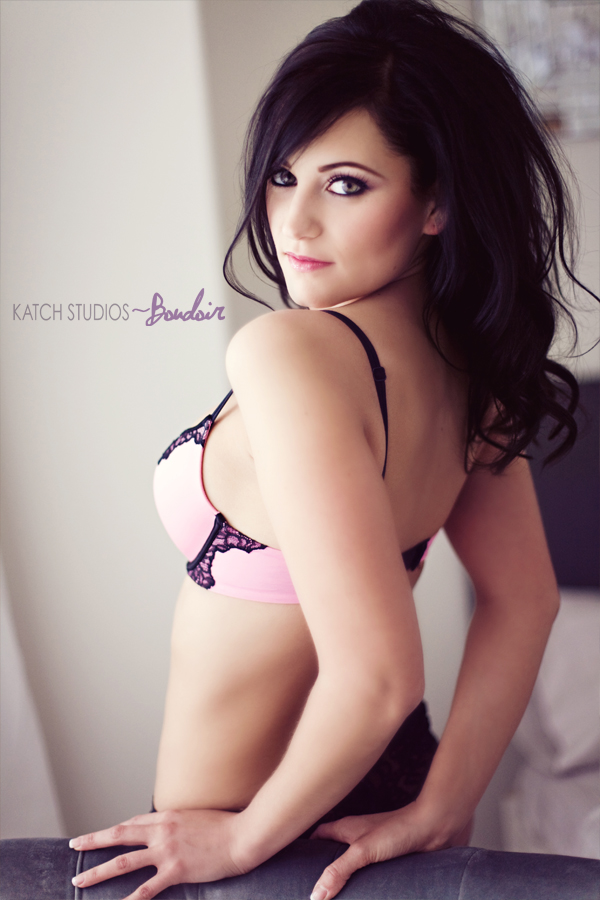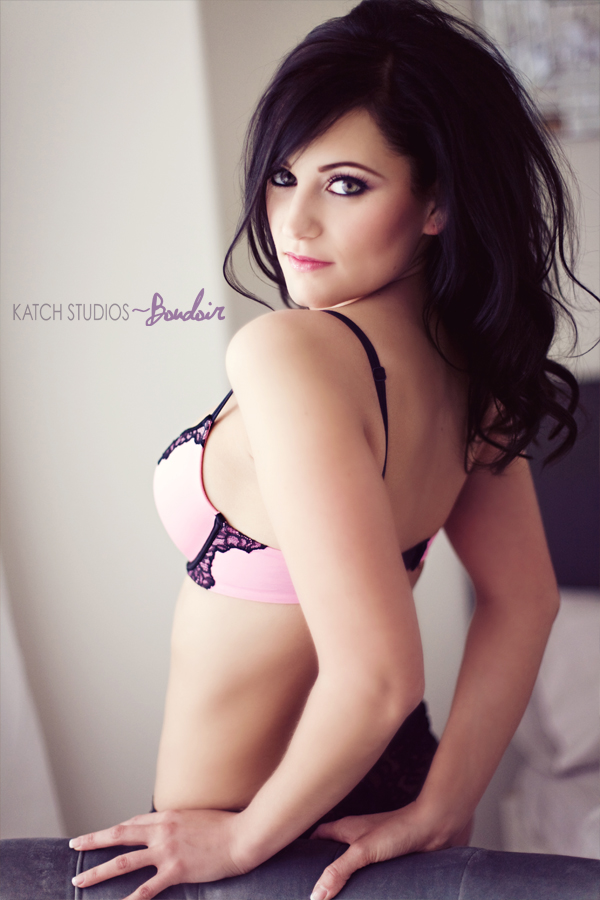 Thanks for sharing your beautiful art, Kat! For information on booking your own modern boudoir session visit www.katchstudios.com/boudoir.
Jennifer
Edmonton Wedding Planner
04/4/11
When I ask couples about their wedding day priorities, great photography always tops the list. But choosing the right photographer to capture your wedding memories isn't always easy – there's a lot to consider! Brianna, owner of Brianna K Photography, shares what inspires her and advises what couples should keep in mind when hiring their wedding photographer.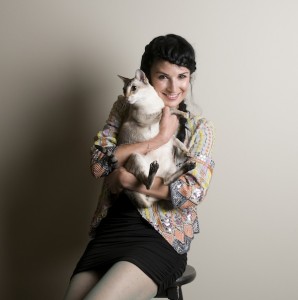 Tell us about yourself!
I was born and raised in Edmonton. At the age of 23 I moved to New York City to study photography. After receiving my BFA in NYC I moved to Paris where I earned a Master's Degree in Photography. Living abroad gave me an appreciation for Edmonton and what I love most about it is the people.
Shooting weddings allows me to connect with some of the city's unique and amazing couples. What sets me apart from other photographers is my ability to bring a little Paris and New York style into my wedding photography!
Why did you become a photographer?
I have always loved the arts and studied art history at the U of A. The more I studied the more I wanted to become an artist. When I was a child my family was involved in the arts and took my brother and I on trips to Europe where I gained a true appreciation for the creative world.
Who have been the biggest influences in your life (photographers or otherwise)?
I am influenced by everything around me – from the frost on the trees to the autumn leaves. I am inspired by my clients and the emotions they embody on their wedding day.
How would you describe your photography style?
I am a fine artist at heart and am represented by a gallery in Edmonton. I also shoot fashion and commercial work for magazines. My wedding style is documentary as I love to capture the intimate moments between a couple. My work is not posed, it is more natural. I really focus on the emotional aspect of the wedding and strive to achieve that in my photographs.
Do you have a favourite wedding or wedding moment that you've photographed?
I love all my couples! My favourite moments are when the groom sees the bride for the first time and the intimate moments I capture after the ceremony.
What are some wedding day photography tips that couples should keep in mind?
It is very important that a couple trusts and feels comfortable with their wedding photographer. Don't choose someone simply because they are the cheapest – book a photographer who has a style you love and who you connect with. I also recommend doing an engagement session as this helps build a relationship with your photographer before the wedding.
Here's a glimpse at some of Brianna's recent work – gorgeous!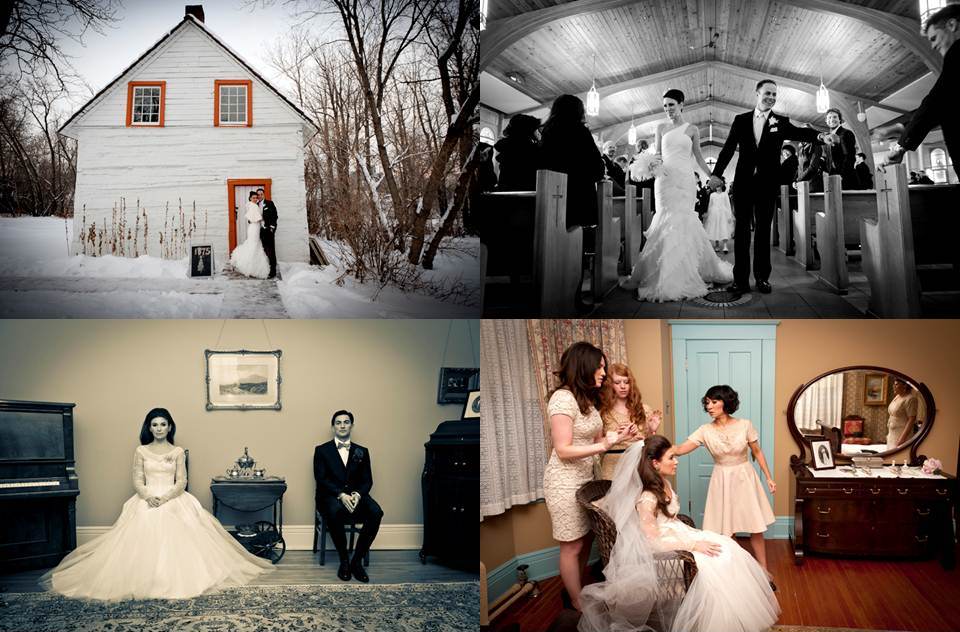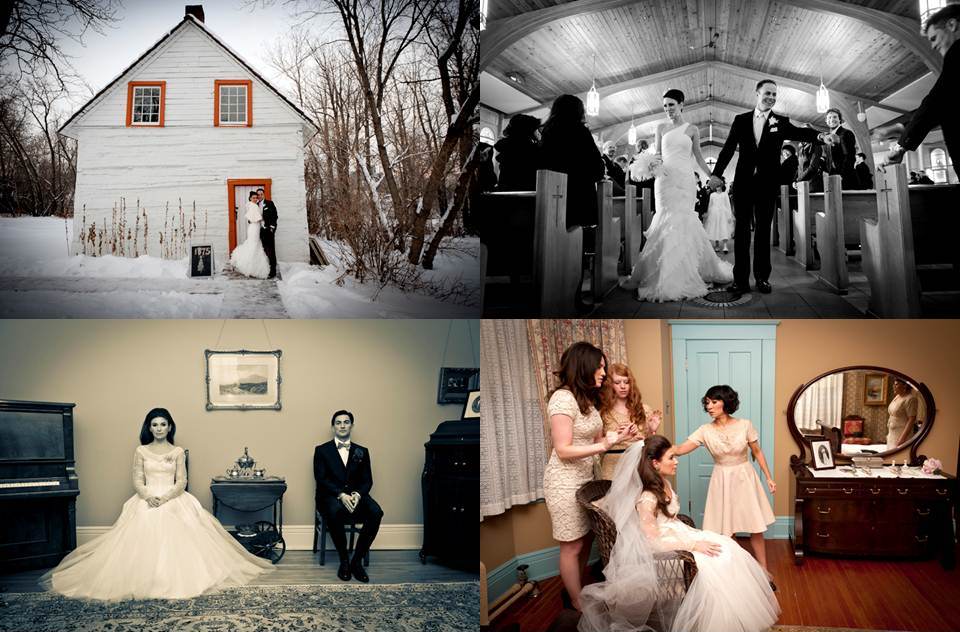 Visit Brianna K Photography to book Brianna for your upcoming wedding!
Jennifer
Edmonton Wedding Planner