03/25/13
This morning we're dreaming of all things sweet and delicious, thanks to this feature on one of Edmonton's premiere cake boutiques. Annie Dam is the owner and cake designer of Cake Couture – a quaint shop in Edmonton's west end that creates some of the most beautiful and unique cakes and cupcakes. We have worked with Annie and her team on numerous occasions and we're always excited to see how her cakes will complement our wedding designs.
+  +  +  +  +  +  +  +  +  +  +
Tell us about Cake Couture.
Cake Couture is a high quality cake boutique located in Edmonton, specializing in the design and creation of unique and delicious cakes and cupcakes for all occasions.
Inspired and created in Europe, Cake Couture uses its French and Spanish artistic flair to bring you amazing personalized cakes with special attention to detail – from conception to beautiful execution.
Cake Couture strives to offer our high quality products to everyone: from cupcakes made with classic buttercream to please the little ones, to elaborate sculpted and novelty cakes for the more sophisticated crowd.
Whether you are looking for a traditional wedding cake, or something a bit more unconventional, we can create it for you. A work of art for any style and occasion, from an informal birthday party to the most formal of personal or corporate events.
What is your experience in the industry?
Annie Dam is the owner and cake designer of Cake Couture. After receiving a Science degree at the University of Alberta, Annie travelled to the south of France on a scholarship to teach English. After 3 years in France, her travels took her to Spain where she lived for 5 years. During her years abroad, Annie had the opportunity to develop her real passion: combining art with her love for baking. As Annie perfected her style and learned new techniques in Europe, her work recognition grew, and so did the list of clients.
She has written about cake decoration for a range of publications and has had her wedding cakes and cupcakes featured in blogs and magazines around the world. Annie published her first book in 2011, Cake Couture: Modern Sugar-craft for the Stylish Baker.
What makes Cake Couture different?
Attention to detail and innovative designs.
What are some of the upcoming cake trends that you're excited about?
Working with more colours and textures. Also, couples are putting more and more personal touches in their cakes.
What are the most popular flavours at Cake Couture?
Red Velvet with Cream Cheese!
How far in advance should couples book you for their wedding cake?
We suggest that you book your wedding cake 6-8 months ahead of your special day as some popular dates fill up very fast. Our suggestion – do not leave it to the last minute. The earlier, the better.
+  +  +  +  +  +  +  +  +  +  +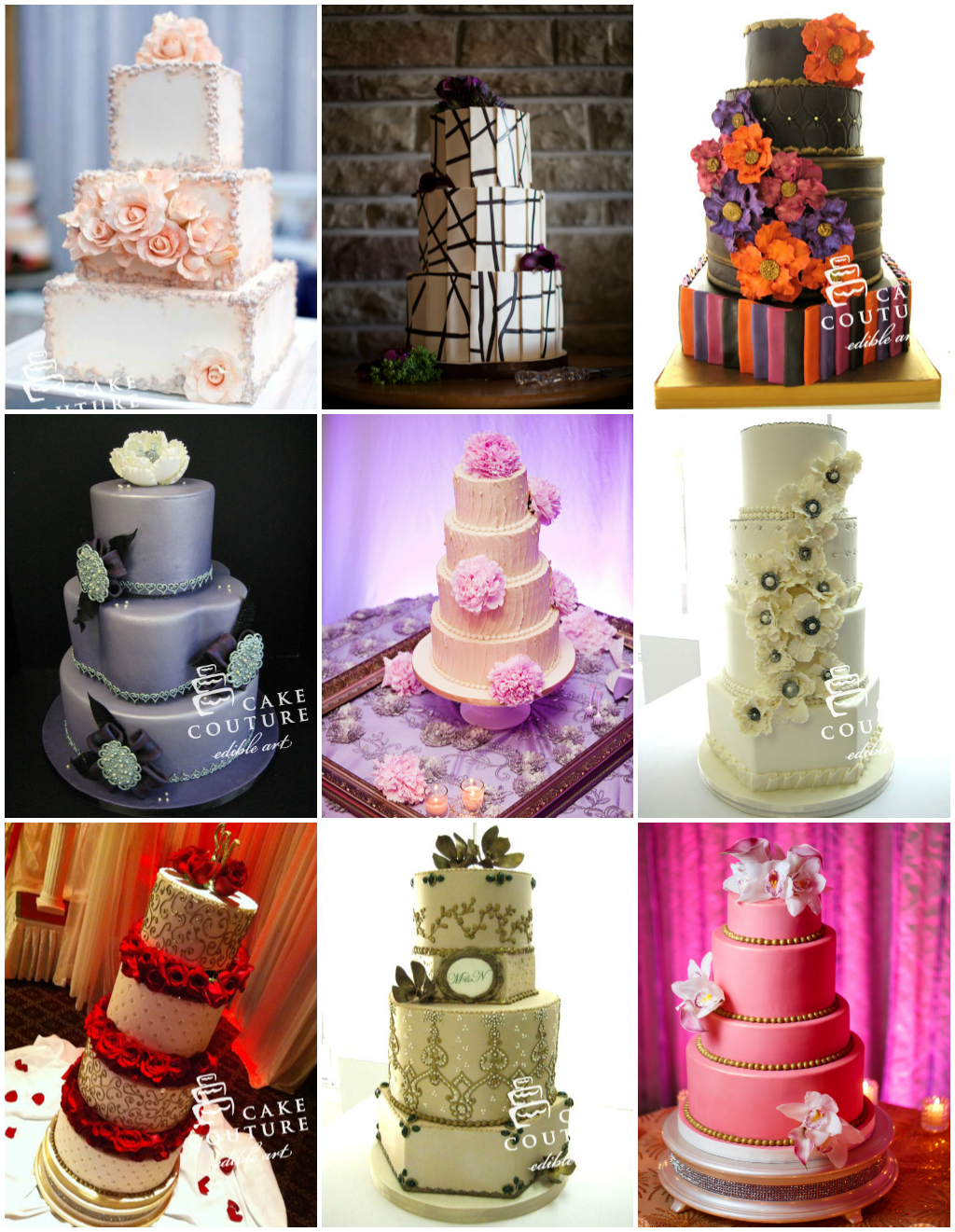 Visit Cake Couture's Facebook Page to keep up-to-date on their gorgeous work!
Cheers,
Jennifer + Team | Jennifer Bergman Weddings
Edmonton Wedding Planning + Design