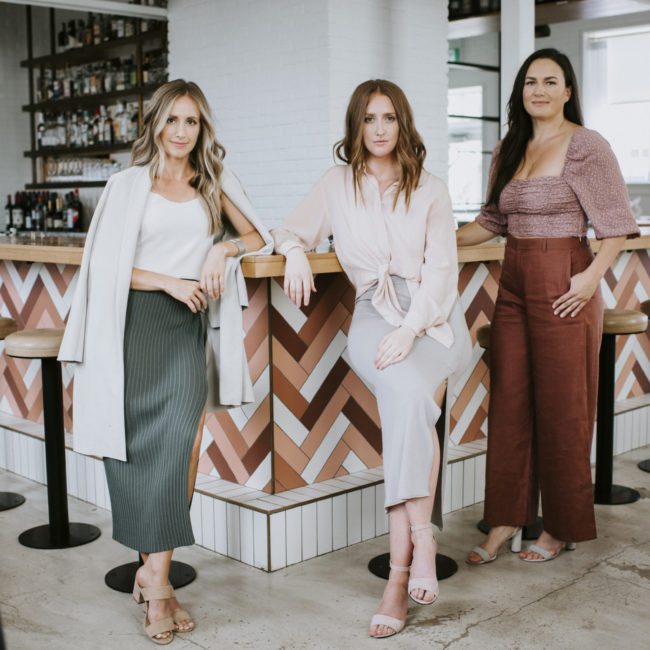 This is no ordinary day. Jennifer Bergman Weddings brings your wedding dreams to life by honouring your vision and helping you throw one top class, unforgettable party. Devoid of everyday bridal typecasts, our award-winning boutique planning and design firm executes timeless and imaginative weddings worldwide, turning your event planning butterflies into starry eyes and day-of goose bumps.
About JBW
Whether you're a discerning couple wishing to be involved in every detail of the event, or busy professionals looking for someone to turn the stress of playing host into something effortless, we'll define a working relationship that meets your nuptial needs – and we have the track record to prove it.
Based in Edmonton, Canada, Jennifer Bergman Weddings has planned and executed hundreds of weddings and events – from the majestic Canadian Rockies to luxurious international locales such as Los Cabos, Scottsdale, Jamaica and Miami. Many have been featured in prestigious national and international wedding magazines and blogs, including WedLuxe, Style Me Pretty, Elizabeth Anne Designs, Junebug Weddings, Weddingbells, Blush Magazine and Bridal Fantasy. JBW has been honoured with several Edmonton Event Awards, a Canadian Event Industry Star Award for Best Wedding Under $75K, and a WPIC Award for Best Destination Wedding.
Our approach is professional, systematic, and highly communicative, while our aesthetic is elegant, timeless, streamlined, polished and chic. If this sounds like a match made in wedding planning heaven, let's get started.
Jennifer Bergman - President, Lead Planner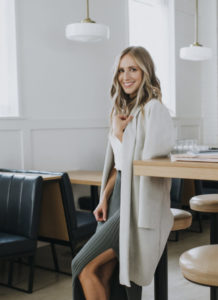 Renowned for her cutting edge approach to event design and astute insight into the needs of her clientele, Jennifer prides herself on bringing the joy and emotion of each occasion to the forefront of your day. She believes that professionalism and an open line of communication with each couple is integral to achieving an event you'll be ecstatic about for years to come.
Jennifer has a Bachelor of Commerce specializing in Marketing from the Alberta School of Business and is a Certified Wedding Coordinator through The Wedding Planners Institute of Canada. Prior to launching JBW in 2008, she gained crucial event planning experience organizing large, multi-day conventions, and honed her creative and design skills working on national advertising campaigns.
Jennifer has served on the Board of Directors for the Alberta School of Business Alumni Association and the International Live Events Association, and is a current board member of Food for Thought – a non-profit program that provides meals for hungry schoolchildren. Jennifer enjoys travelling and staying active with her husband Sean and their two children, Aila and Meyer.
Suzanne Dargis - Lead Planner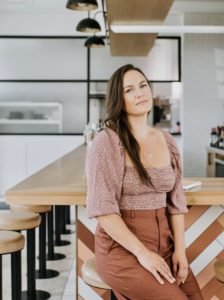 Suzanne started with JBW as an intern in 2013 and has since become an integral part of the team, working up to her current role as Lead Planner.
Raised on a farm with a large family, Suzanne attended many weddings growing up, developing her love for events at a young age. She has a true passion for event planning and enjoys every aspect of this crazy job – the heavy lifting, multitasking, working with fellow wedding professionals, and above all – helping make a couple's day run seamlessly so they can fully immerse themselves in the experience.
Suzanne is a trained makeup artist and has a diploma in Fashion Apparel and Technology, which is where she gets her keen eye for design and detail. Her warm disposition and resourcefulness make her a calming presence on a wedding day, and she's always prepared for anything that comes her way.
Elyse Glor - Lead Coordinator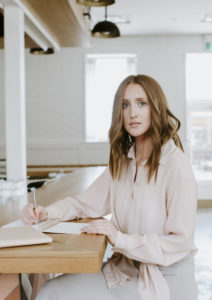 For over six years Elyse has worked on both the client and supplier sides of the Edmonton event industry, gaining valuable experience designing and coordinating weddings, corporate events and fundraisers of all scopes and sizes. Team JBW has been lucky to have her on board as a Lead Coordinator since 2017.
"I love working in weddings because they are emotional, meaningful moments in time for our couples, their families and their communities. There's nothing better than seeing two people relax, be present, and truly enjoy their wedding because they know we are there."
Elyse has a Bachelor of Arts from MacEwan University and has served on the Board of Directors for the ILEA Edmonton Chapter. An amateur baker with a love of sourdough, she meditates every day and has travelled to all but one of the continents (we'll let you ask her which one).