Posts Tagged: Edmonton Wedding Music
02/24/16
We are back with our 2nd edition of Wedding Song Ideas (check out Part 1 here)! Choosing those special songs for your wedding day can be challenging for many couples, so we've compiled a list of ideas – both Classic and Contemporary – for all those memorable moments.
+  +  +  +  +  +  +  +  +  +  +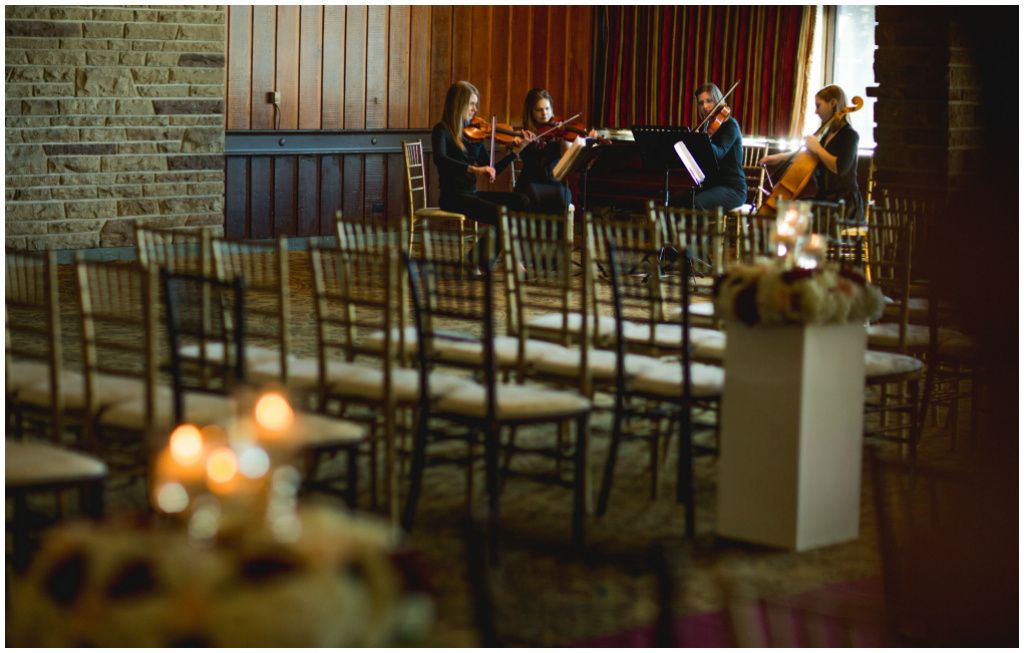 Ceremony
Classic:
Hallelujah / Jeff Buckeley
Summer Guest / Ásgeir
Maybe I'm Amazed / Vitamin String Quartet
La Valse de L'Amour / Patrick Doyle
Beethoven's 5 Secrets / The Piano Guys
Clair de Lune / Clade Debussy
Jesu Joy of Man's Desiring / Johann Sebastian Bach
Your Guardian Angel / Vitamin String Quartet
Here Comes the Sun / Guitar Dreamers
I'm Ready / Bryan Adams
Contemporary:
Boom Clap / Lennon & Maisy
Flightless Bird, American Mouth / Iron & Wine
Turning Page / Sleeping at Last
What Love is All About / Johnny Reid
Somewhere Only We Knew / Lily Allen
Love / Matt White
Love Someone / Jason Mraz
You and I / Michael Bublé
When You Say You Love Me / Josh Groban
Falling in Love at a Coffee Shop / Landon Pigg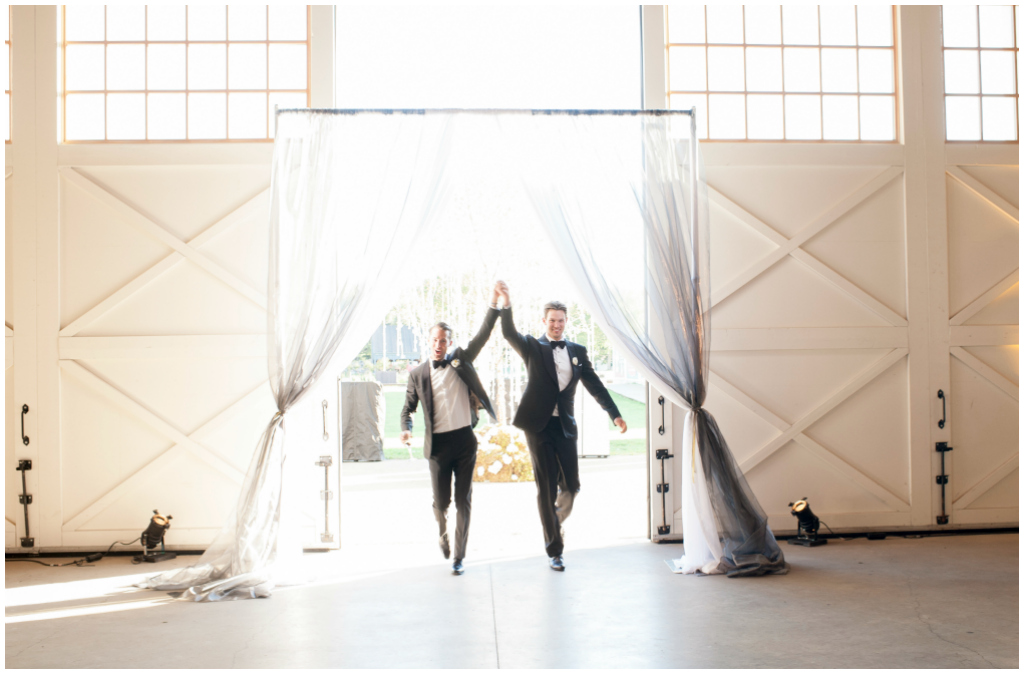 Grand Entrance
Classic:
Signed, Sealed, Delivered / Stevie Wonder
You Make My Dreams Come True / Hall & Oats
It's Not Unusual / Tom Jones
Could You be Loved / Bob Marley and the Wailers
Come Fly With Me / Frank Sinatra
That's Amore / Dean Martin
You're My Best Friend / Queen
Bittersweet Symphony / The Vitamin String Quartet
This Will Be / Natalia Cole
Get Ready / The Temptations
Contemporary:
Happy / Pharrell Williams
Shut Up and Dance / Walk the Moon
Honey, I'm Good / Andy Grammar
Sugar / Maroon 5
Adventure of a lifetime / Coldplay
I Got U / Duke Dumont feat. Jax Jones
Top of the World / Tim McGraw
Love Is / Rod Stewart
Good Life / Kanye West feat. T-Pain
Best Day of My Life / American Authors
Classic:
It Had To Be You / Billie Holiday
Something In The Way She Moves / James Taylor
Every Little Thing She Does Is Magic / Sleeping At Last (cover of The Police)
Let's Stay Together / Al Green
You Are So Beautiful / Joe Cocker
I Cross My Heart / George Strait
Crazy Love / Van Morrison
Endless Love / Diana Ross & Lionel Richie
Unchained Melody / Righteous Brothers
La Vie en Rose / Andrea Bocelli
Contemporary:
Thinking Out Loud / Ed Sheeran
Purpose / Justin Bieber
Tenerife Sea / Ed Sheeran
How Long Will I Love You / Ellie Goulding
Latch (Acoustic) / Sam Smith
State of Grace (Acoustic) / Taylor Swift
I'm Gonna Be (500 Miles) / Sleeping At Last
Die a Happy Man / Thomas Rhett
Heartbeat / Chris Young
Close Your Eyes / Michael Bublé
The One / Kodaline
Classic:
Cupid Shuffle / Cupid
Overjoyed / Stevie Wonder
I'll Be Seeing You / Billy Holiday
When the Stars Go Blue / Tim McGraw
When You Need Me / Bruce Springsteen
Landslide / Fleetwood Mac
When You're Smiling / Louis Armstrong
The Prayer / Céline Dion & Andrea Bocelli
Cinderella / Steven Curtis Chapman
Love Me Tender / Barbara Streisand (with Elvis Presley)
Contemporary:
To the Moon and Back / Luke Bryan
Book of Love / Peter Gabriel
Even My Dad Does Sometimes / Ed Sheeran
I've Got You (And You've Got Me) / Lennon & Maisy
Stars / Alessia Cara
Golden / Lady Antebellum
Across the Universe / Rufus Wainwright
By Your Side / Sade
Lost Stars / Adam Levine
In My Life / Diana Krall
Classic:
Walk this Way / Aerosmith & Run – DMC
Hit Me With Your Best Shot / Pat Benatar
A Little Less Conversation / Elvis Presley
U Can't Touch This / MC Hammer
Last Dance / Donna Summer
The Final Countdown / Europe
I Got You / James Brown & His Famous Flames
Burning Down the House / Talking Heads
Whip It / Devo
She's a Lady / Tom Jones
Contemporary:
Watch Me / Silento
Hot in Here / Nelly
Partition / Beyoncé
Country Girl / Luke Bryan
Milkshake / Kelis
Marvin Gaye / Charlie Puth & Meghan Trainor
S.O.B / Nathaniel Rateliff & The Night Sweats
My House / Flo Rida
Hey Mama / David Guetta ft. Nicki Minaj, Bebe Rexha & Afrojack
Don't Stop The Party / Pitbull
Photo Credits (top-bottom): Carey Nash Photography, Brianna Hughes Photography, DQ Studios, Kelly Redinger Photographer, DQ Studios.
+  +  +  +  +  +  +  +  +  +  +
Jennifer + Team | Jennifer Bergman Weddings
Edmonton Wedding Planning + Design
10/11/13
Choosing your wedding music can be a daunting task that many couples struggle with. We've created a list of both Classic and Contemporary song selections for all those memorable moments throughout your wedding day. Leave a comment with your additions and we'll keep adding to the list!
*  *  *  *  *  *  *  *  *  *  *
Ceremony
Classic:
Bridal March (Instrumental) / Jonathan Cain
Because You Loved Me / Celine Dion
Canon in D / Johann Pachelbel
Ava Maria / Schubert
Somewhere Over the Rainbow / Israel Kamikawiwo'ole
Songbird / Fleetwood Mac
Con Te Partro / Andrea Bocelli
Only Time / Enya
When I Fall In Love / Nat King Cole
Fairytale / Enya
Contemporary:
A Thousand Years / Christina Perry
Marry Me / Train
Marry You / Bruno Mars
All of Me / John Legend
Everything / Lifehouse
Better Together / Jack Johnson
Till Kingdom Come / Coldplay
Ho Hey / Lumineers
Love Song / Taylor Swift
Make You Feel My Love / Adele & Garth Brooks
Grand Entrance
Classic:
How Sweet It Is / James Taylor
Eye Of The Tiger / Survivor
Beautiful Day / U2
Finally / Ce Ce Penniston
Love & Marriage / Frank Sinatra
Here Comes The Sun / The Beatles (Glee Cast)
We Got Married in Jackson / Johnny Cash & June Carter
White Wedding / Billy Idol
Let's Get Married / Jagged Edge
Celebration / Kool & The Gang
Contemporary:
Treasure / Bruno Mars
Home / Phillip Phillips
Love Stoned / Justin Timberlake
Just The Way You Are / Bruno Mars
The Other Side / Jason Derulo
Like Home / Nicky Romero & NERVO
Feel So Close / Calvin Harris
I Gotta Feeling / The Black Eyed Peas
Crazy In Love / Beyoncé
Home / Edward Sharpe & The Magnetic Zeros
Wake Me Up / Avicii
First Dance
Classic:
The Way You Look Tonight / Frank Sinatra
Time After Time / Rod Stewart
All for Love / Bryan Adams
At Last / Etta James
When a Man Loves a Woman / Michael Bolton
Amazed / Lonestar
Can't Help Falling In Love / Elvis Presley
Lost Together / Blue Rodeo
Your Song / Elton John
I'll Be / Edwin McCain
L.O.V.E. / Nat King Cole
Modern:
Angel / Robin Thicke
Forever / Ben Harper
Giving Myself / Jennifer Hudson
Wanted / Hunter Hayes
Everything / Michael Buble
Not Even The King / Alicia Keys
I Won't Give Up / Jason Mraz
Us Against The World / Coldplay
Bubbly / Colbie Caillat
Dance With Me / Johnny Reid
All Of Me / John Legend
Young & Beautiful / Lana Del Ray
Father-Daughter / Mother-Son Dance
Classic:
Butterfly Kisses / Bob Carlisle
Wonderful World / Louis Armstrong
Unforgettable / Nat King Cole & Natalie Cole
Forever Young / Rod Stewart
Isn't She Lovely / Stevie Wonder
Wonderful Tonight / Eric Clapton
Loved Her First / Heartland
Stand by Me / Ben E. King
Moon River / Frank Sinatra
All You Need Is Love / The Beatles
Contemporary:
Mama's Song / Carrie Underwood
Daughter / John Mayer
My Wish / Rascal Flatts
You Raise Me Up / Josh Groban
Something I Need / One Republic
Celebration / Kool & The Gang
Daddy Dance With Me / Krystle Keith
Oh Sweet Child Of Mine / Taken by Trees
My Little Girl / Tim McGraw
Just Wanna Dance With You / George Strait
Bouquet/Garter Toss
Classic:
You Sexy Thing / Hot Chocolate
Pour Some Sugar On Me / Def Leppard
Girls Just Wanna Have Fun / Cyndi Lauper
It's Raining Men / The Weather Girls
I'm Too Sexy / Right Said Fred
Bad Boys / Inner Circle
You Can Leave Your Hat On / Joe Cocker
Baby Got Back / Sir Mix-A-Lot
Another One Bites The Dust / Queen
Ice Ice Baby / Vanilla Ice
Contemporary:
Single Ladies /Beyoncé
Only Girl / Rihanna
Sexy Back / Justin Timberlake
Run The World (Girls) / Beyoncé
Little White Church / Little Big Town
Can't Hold Us / Macklemore & Ryan Lewis
Gangnam Style / PSY
Gold Digger / Kanye West
Boys / Britney Spears
We Can't Stop / Miley Cyrus
+  +  +  +  +  +  +  +  +  +  +
Jennifer + Team | Jennifer Bergman Weddings
Edmonton Wedding Planning + Design
01/15/12
Music is such an important part of celebrations. The songs you choose for your big day will become lifelong triggers of the emotions you experienced at your wedding.
We've had the opportunity to work with a talented local musician at several of our clients' weddings and it's been exciting to watch her career take off! Erica Viegas is a singer/songwriter who is available to perform at Edmonton and area weddings. This multi-talented performer released her first EP (Where My Heart Goes) in 2010 and was named one of Avenue Magazine Edmonton's Top 40 Under 40 in 2011. Read on for Erica's tips on choosing your wedding music.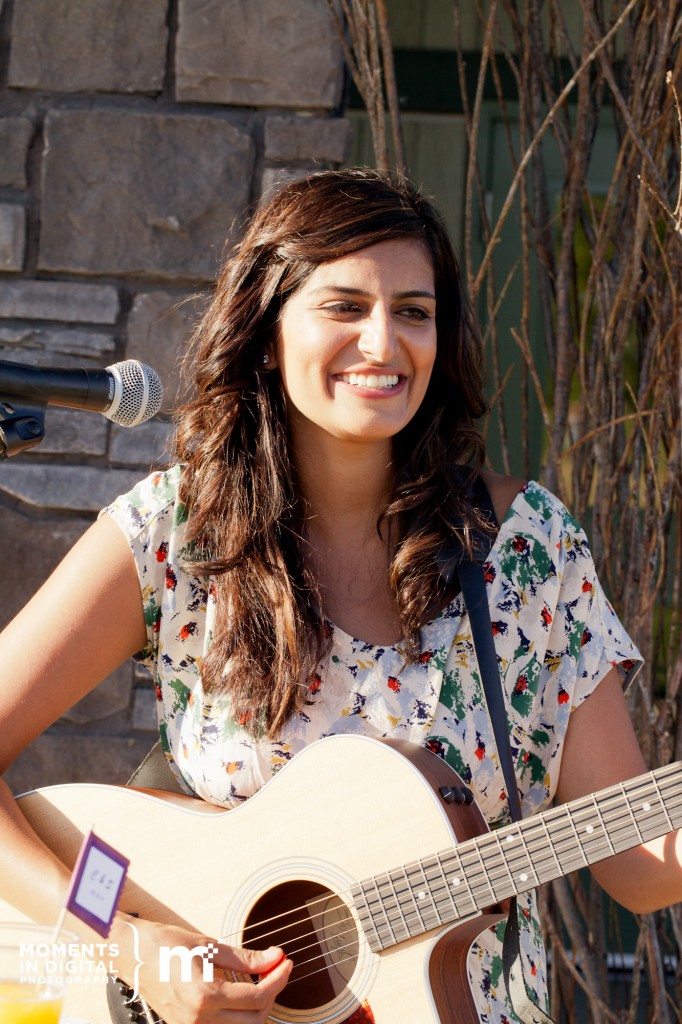 Quick – give us your best Tweetography (ie. tell us about yourself in 140 characters or less)!
I'm a singer/songwriter from Edmonton who loves to play my own music at various shows and I also like to lend my voice to weddings!
What kind of music services do you offer for weddings?
Most often, I am asked to play music for the ceremony (along with about 20 minutes when people are being seated beforehand), though reception music can be arranged, which could include the dance or certain parts in the reception. I can play myself (piano, voice, guitar), but usually like to bring in another instrument too if that suits the wedding – the most popular being cello, or another guitar. I love to make wedding music really beautiful, but also relevant and enjoyable. A lot of people picture ceremony music being boring, or older style hymns, and I want music to add something special and meaningful to a wedding — choosing songs that have words and music that can make a difference to the couple and their guests. Though singing is something I enjoy, I have also done receptions of instrumental music as well. Depending on the couple's vision and budget, I can also play with a full band, although ceremony music usually tends to be quite acoustic and intimate.
Who have been the biggest influences in your life (musicians or otherwise)?
I love folky/pop music and tend to write and record music in that vein — I listen to lots of Canadian music like Sarah Harmer, Kathleen Edwards, Serena Ryder, Sarah Slean….and I'm inspired by people who have managed to have successful and growing careers in the Canadian scene. I'm always inspired by music that tells a story and creates an emotion.
Do you have a repertoire of songs that couples can select from, or will you learn new songs if the bride and groom have something special in mind?
I do have a list of songs that I've played in the past or that are often requested. A lot of people have never really thought about music before coming in, so I like to meet the couple by doing a little "mini-concert" of different choices at my place before the wedding and have them say "yes" or "no" based on what I'm playing. This also helps me to suggest songs that match the style they prefer.
I'm usually more than happy to learn a song that is meaningful to the couple if I'm given enough time. It's also fun to learn new songs I've never heard of because chances are that other couples might like them too. Though my own music is more mainstream, I did train classically and can sing some traditional classical music pieces if that is what the couple is looking for.
What are some of your favourite songs to play when the bride walks down the aisle?
Most couples prefer instrumental songs when walking down the aisle so that all attention stays on the beautiful bride. I love doing an instrumental version of "Hallelujah" by Leonard Cohen on piano with a cellist. The "Forrest Gump Feather Theme" is a gorgeous instrumental and many brides still love "Canon in D," which is also really pretty. A bride once introduced me to "Sea of Love" by Cat Power, and that was a really cool one to sing down the aisle, as well as Fleetwood Mac/Eva Cassidy's "Songbird" or "Feels like Home" by Chantal Kreviazuk, which has gorgeous words. Jason Mraz's "I'm Yours," Edwin McCain's "I'll Be," David Grey's "This Year's Love," or Jack Johnson's "Better Together" have been requested a lot in the last little while, as well as "Ave Maria" for church ceremonies.
Any advice or tips for brides and grooms when considering their wedding music?
Music has the ability to create emotions in a really special way. Picking songs that are meaningful to you as a couple is a great way for your energy and style to shine through in the ceremony. Depending on where you choose to get married, you may have to tailor your music accordingly. Certain churches, for instance, have restrictions on what types of songs you can sing and it definitely helps me if the couple can tell me in advance if the person celebrating their service has restrictions — that way I can work within the confines of the place they are celebrating to still find something that suits them. If you have a "special song" as a couple or songs you remember from other weddings, that always helps. I really enjoy meeting couples and getting to know them enough to help them pick the music, even if they are stumped for ideas when we first sit down.
What's in store this year for Erica Viegas?
My first wedding of 2012 was in the first weekend of the New Year, and I am looking forward to celebrating lots of weddings with great couples. On a personal front, I think I've sung at over 200 weddings, but never actually been a bridesmaid (because I'm always singing instead)….so I'm very excited to be a bridesmaid for the first time this summer! I'm also finishing up recording on a new album I've written, produced by Mike Lent (Jann Arden's former musical director), which has really been a labour of love that I can't wait to share soon, and travel with (at a few festivals) this summer!
+  +  +  +  +  +  +  +  +  +  +
For more information and to hear Erica's music, visit her website.
Jennifer
Edmonton Wedding Planner
Photo Credit: Moments in Digital Photography.