Posts Tagged: Edmonton Makeup Artist
10/23/13
Your bridal look (ie. hair and makeup) is something you do NOT want to mess around with! Hiring a professional hairstylist and makeup artist who is experienced in weddings is an absolute must for your big day.
Meet Jenn Chivers. Jenn is a freelance hairstylist and makeup artist based in Edmonton who has beautified many JBW brides! Read on to learn more about Jenn Chivers, and check out her website and Facebook page for more information on booking Jenn for your wedding or special event.
 +  +  +  +  +  +  +  +  +  +  +
Quick give us your best Tweetography (tell us about yourself in 140 characters or less)!
I'm a freelance hairstylist/makeup artist with a passion for bringing out women's hidden beauty, seeing every corner of the world, and loving my awesome family.
Why did you become a hairstylist / makeup artist?
I knew I wasn't an 'office' type person – I have always worked directly with people. My background in the hospitality industry built a solid foundation in service and established my need to interact closely with clients. I also identified the enjoyment I get from working under pressure. Since becoming a hairstylist/makeup artist my focus has been on working with my clients to create an experience that is memorable and special for them. I was a bit of a late bloomer in the industry but had an interest in fashion from a young age. My parents always used to laugh at how I could come up with a look out of almost anything. When the opportunity presented itself I jumped on it and haven't looked back! I started freelancing 7 years ago, which has been amazing for me professionally as it has given me the freedom to provide the service I think my clients deserve, while still allowing me to have more time with my husband and son.
What's your favourite part about your job?
I don't know if I would say I have one favorite thing. I love working with my clients to interpret their vision – whether it is for an editorial shoot, a wedding or an advertisement. I love coming into their environment, hearing their story and transforming them from a blank canvas to their dream look. I feel incredibly proud to see the look on their face when they look in the mirror and see what I see.  I am fortunate that I do both hair and makeup so I am always inspired by different things that my clients bring to me.
What are your top tips for brides when considering their bridal makeup and hair?
Firstly, it is important to ensure you book well in advance so you aren't disappointed. I normally suggest booking 6-12 months in advance. Doing a trial is key as this is your opportunity to get to know your stylist and see if the look you envisioned looks as good on you as you hope, as well as giving your stylist the opportunity to ensure your look is achievable and having anything they may need to ensure your morning is stress-free and enjoyable. Lastly, make sure that you are comfortable. If you don't feel comfortable, it will show. I'm not talking about sweats and sneakers, but just make sure you feel that your look still lets YOU shine through – no matter whether you are going for a natural, glamorous or vintage look.
What bridal makeup trends and hair trends are you seeing for weddings in 2013 / 2014?
I am always a big proponent of brides wearing a look that is timeless and modern, while reflecting their own unique style. In the past few years, the focus has shifted to brides wearing looks that are more suited to them while incorporating trends, so we are seeing a variety of looks for this season to suit every style from fresh, natural looks with a pop of color on the lip, to soft smokey eyes to add an element of glamour to your makeup and soft, natural waves to sophisticated vintage styles with a modern twist for hair. Braiding continues to be a popular element to individualize your look.
When should brides book their bridal makeup artist and hair stylist?
I normally book 6-12 months in advance. This doesn't mean that you won't be able to find someone if you wait longer, but your choices can be more limited as you get closer to your date. Many of the top stylists work on referral and are included in lists that are provided to clients by wedding planners, photographers, or other wedding vendors. Edmonton is a city with a lot of in-demand artists. Many of them will try to give you names of someone they would recommend but the best thing to do is plan ahead. The other benefit of booking early is that you get to check one more thing off your list!
 +  +  +  +  +  +  +  +  +  +  +
Here are some beautiful JBW brides that had their wedding day hair and makeup done by Jenn Chivers!
Jennifer + Team | Jennifer Bergman Weddings
Edmonton Wedding Planning + Design
04/23/13
Suzanne started as a fabulous intern at JBW and she is now working as both an Office Assistant and Assistant Coordinator for the 2013 season. Her fashion background has given Suzanne a keen eye for design…and we all love having a Makeup Artist on staff!
+  +  +  +  +  +  +  +  +  +  +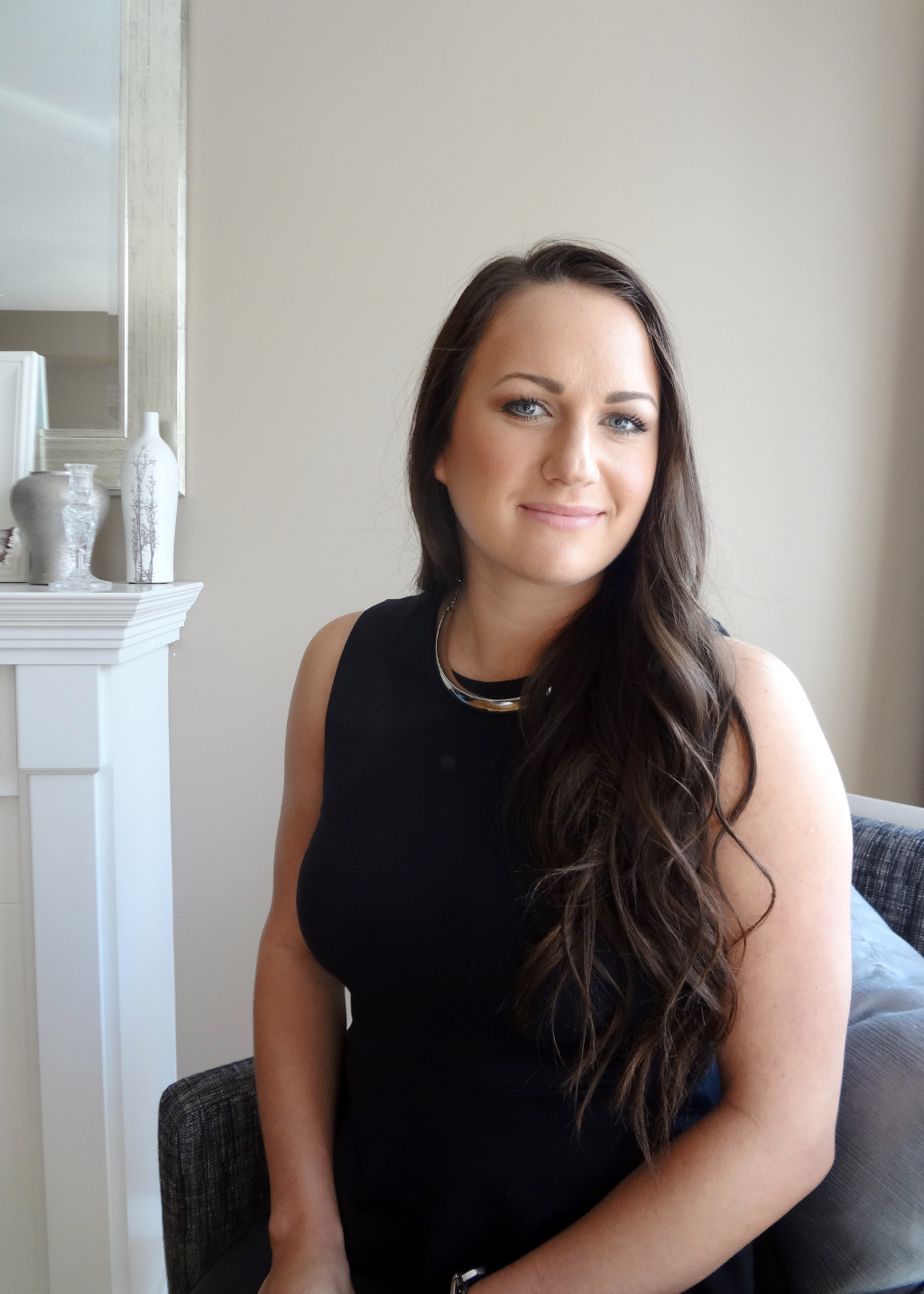 Quick – give us your best Tweetography (tell us about yourself in 140 characters or less)!
Makeup Artist, Stylist, Fashion Guru Extraordinaire. Loves travel, weddings & coffee. Passionate about life and living it to the fullest.
What drew you into the world of wedding coordination?
The joy of making one day special and dedicated to a couple and their love is a big part of what drew me into the world of wedding coordination. Bringing everything together for the couple and seeing them enjoy their day with guests makes me enjoy it even more!
Who or what inspires you?
From an interesting pattern, a previous era or beautiful flower – many different things inspire me. I like to pull my inspiration from many different aspects of life, always trying new things.
What is your favourite venue in Edmonton?
The Fairmont Hotel Macdonald would have to be my favourite venue in Edmonton. I love buildings that have a story and history. It's a beautiful backdrop for any wedding! Plus it is very castle-like and who doesn't want to feel like a princess on their wedding day?!
What is your favourite wedding moment?
One of my favorite wedding moments is during the speeches when the happy couple takes a moment to thank each other and to talk about how much they appreciate one another. It always gives me tears seeing them look so happy and in love.
Another moment I have come to really like is the new trend of the 'first look' before the ceremony! To capture the reaction of the bride and groom as they see each other on their wedding day for the first time is so magical.
What are your top 3 strengths?
Personable-I love getting to know people!
Attention to Detail- I love adding original and personable touches!
Creative- I love trying new things, being imaginative and always having fun! 

  .
.
Who would you want to play you in a movie?
I would want Audrey Hepburn to play me in a movie. She was a fashion icon, humanitarian and great actress. I admire her humor, style and life.
+  +  +  +  +  +  +  +  +  +  +
Jennifer + Team | Jennifer Bergman Weddings
Edmonton Wedding Planning + Design
09/26/11
Looking good on your wedding day isn't enough for most brides – you want to drop jaws and knock the socks off your groom's feet as he sees you for the first time, right!? Well, to get jaw-droppingly glam on your big day look no further than Anita Gill Makeup Artistry. Anita is an über-talented makeup artist in Edmonton and I have had the pleasure of working with her on several weddings over the past couple of years. Check out what this makeup maven has to say about makeup tips and trends for your big day.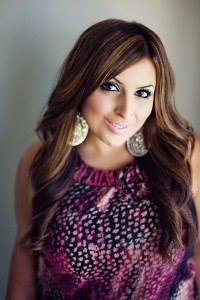 Who's the lady behind the (makeup) brush?

I have been in the makeup industry for almost 6 years now. I started my makeup career off at MAC Cosmetics and worked there for just under 5 years. It wasn't until early last year that I decided to move away from MAC and further pursue being a freelance makeup artist – and I can honestly say that that was one of the best decisions I have ever made. In addition to being a makeup artist, I am also just finishing up my last year in the B.Comm program at Grant MacEwan University. People often ask me why I am a Business and Human Resources student if I want to continue on with makeup. The simple answer is because I one day hope to turn this freelance business into a full makeup and hair studio.
Why did you become a makeup artist?
Originally I was interested in makeup simply because both of my sisters, Sunita Sumaru and Susan Gill, are makeup artists. I think naturally I just wanted to follow in their footsteps, but over the years I've discovered that it was more than that. I soon realized that my job was more than just doing makeup; it included making women look and feel their best. Knowing that I have the ability to make a woman feel super glamorous is the best feeling in the world. The reactions I get from women after doing their makeup is what makes this job so amazing to me.
What's your favourite part about your job?
There are two things that I truly love about being a makeup artist: The first is that I am able to use my creativity to make a woman look and feel beautiful. The second is that I get to meet some of the most amazing people; this includes both people that I do makeup for, along with vendors that I have met within the wedding industry.
What are your top tips for brides when considering their bridal makeup?
First and foremost, it is nice to go into your makeup trial with some inspiration. So even if you just have a picture from a magazine or from a website, bring it with you because it will help communicate what your vision is for your wedding day makeup.
Keep in mind that makeup always looks a lot softer in pictures than it does in person, so do not be afraid to go a little darker/brighter for your bridal makeup. Having that bit of added depth in your eye shadow and a stronger cheek contour can really make all the difference in your pictures.
Make sure you get your eyebrows done before the big day. I can't even begin to describe how much makeup artists appreciate a good, clean brow.
Lastly, say yes to the false lashes! Even if you choose the most natural lashes, they will still make a huge difference. In my opinion, no makeup is complete without liner and lashes!
What bridal makeup trends are you seeing for 2012?
When I first started doing makeup the bridal makeup trend really seemed to be natural, classy, soft neutrals and mauve. However, this trend is completely changing. The up and coming trends are definitely more of a soft smoky eye with nude pink lips and pink cheeks, and the second trend would be a neutral eye lid, with heavy liner and thick lashes, with a more bronzed cheek and neutral lip.
When should brides book their bridal makeup artist?
Be sure to book your makeup artist well in advance. A lot of people assume that makeup artists can be booked a month or two before the wedding date, but this can leave you super disappointed. Try to book at least 6 months in advance – it is surprising how quickly vendors book up these days! Also, book your trial closer to your wedding day (within two months of the wedding day), even if your wedding day is a year away. I say this because when brides get their trial done too far in advance, by the time the wedding comes around, their style has changed and they decide to change the way they want their makeup. In my experience, brides who have a trial too far in advance always end up getting a second trial done closer to the date. Many brides question this by asking, "Well I don't want to wait until a month before the wedding, because what if I hate my trial and choose to go with a different makeup artist?" My answer to this is simple – that is why it is important to look around for a makeup artist, to check out their work, and to ensure that they are reputable in the makeup and wedding industry. If all this is done, then you should not worry and just trust that you are in good hands for your wedding day!
+  +  +  +  +  +  +  +  +  +  +  +
Here are some of the stunning JBW brides and bridesmaids who have been beautified by Anita Gill Makeup Artistry: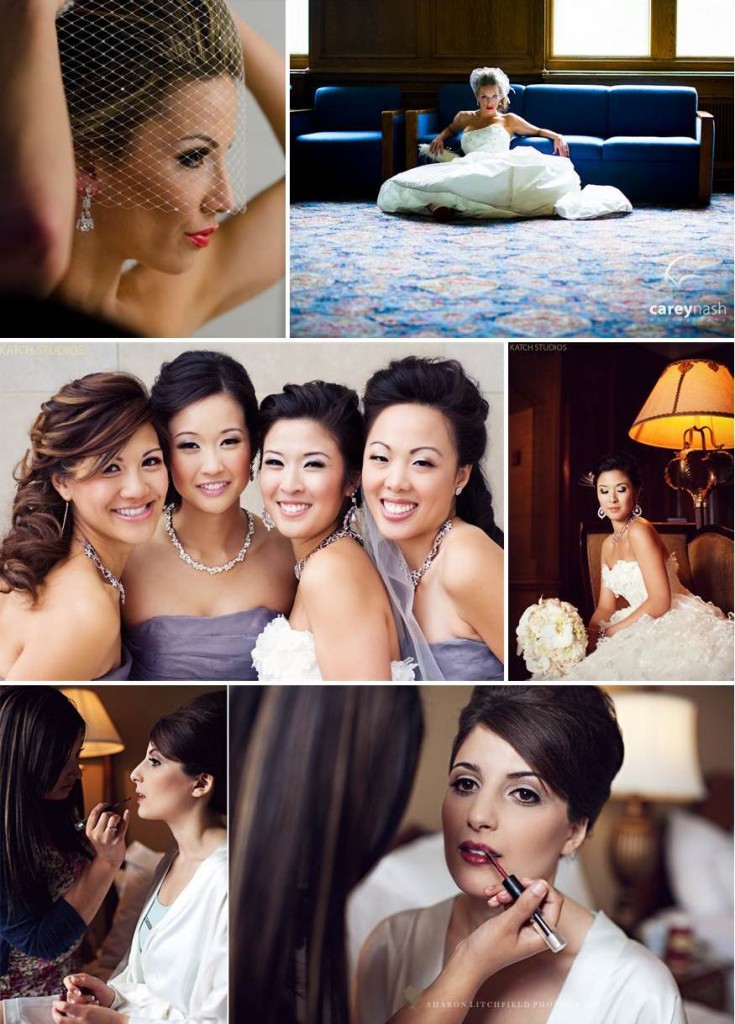 Thanks for the wonderful information, Anita!
Jennifer
Edmonton Wedding Planner
Photo Credits (from top to bottom): Carey Nash Photography, Katch Studios, Sharon Litchfield Photography.