Posts Tagged: henna artist edmonton
07/22/22
When we began the discovery process with Bethany + Mathew, we quickly learned they wanted to host a wedding weekend to bring together everything that is most important to them: family, friends, food and fun! This lead to the production of three unique events that honoured their cultural and religious backgrounds. 
The festivities began with an Indian Soirée at
Fairmont Hotel Macdonald
. Guests were invited to have Henna art done in the Mehndi Lounge while experiencing traditional music and a variety of delicious food stations. The outdoor bar on the Empire Terrace overlooking the River Valley was the perfect place to enjoy the beautiful September weather.
Be sure to check out the next post, Part 2 – The Wedding Day…
Credits: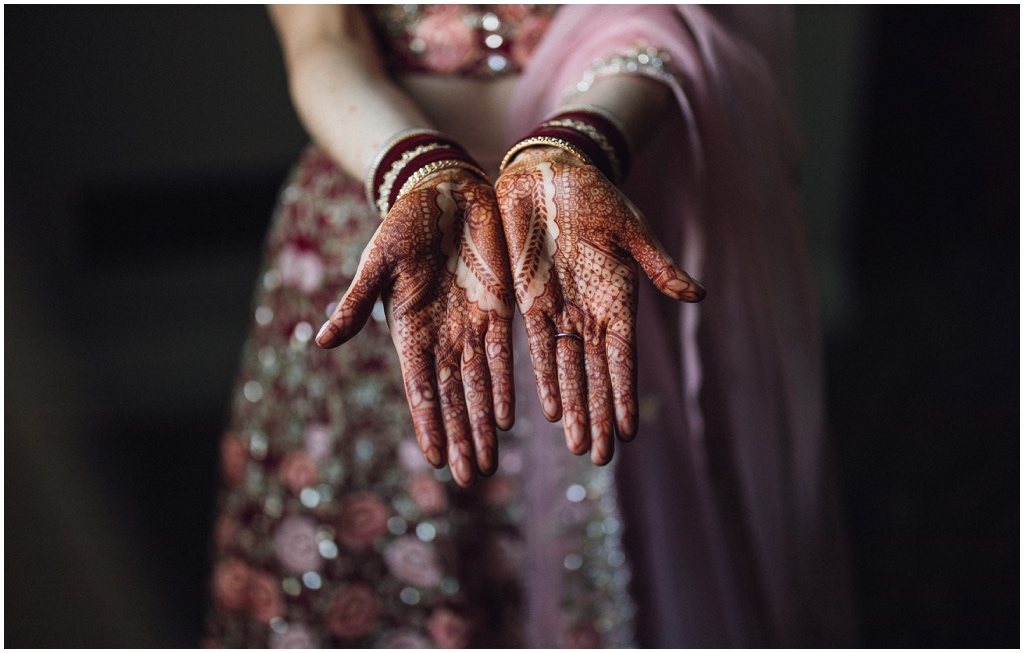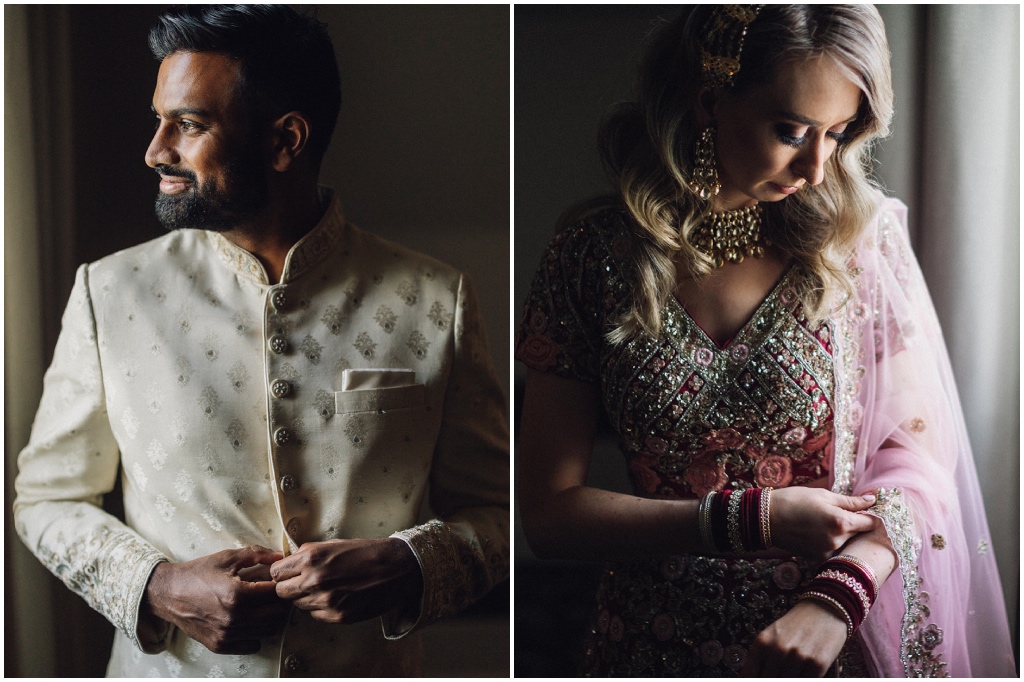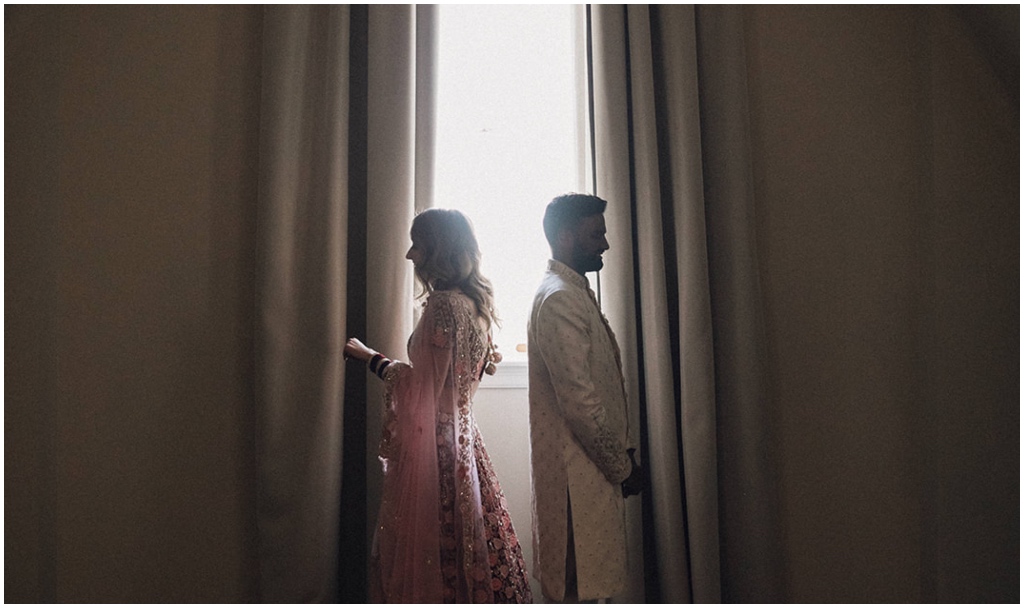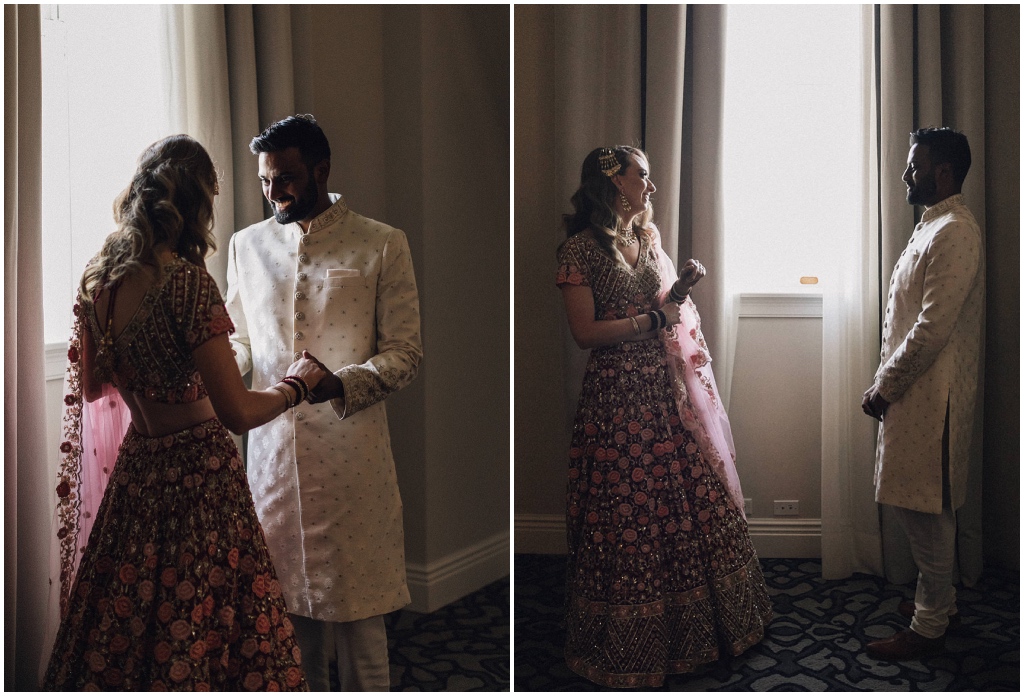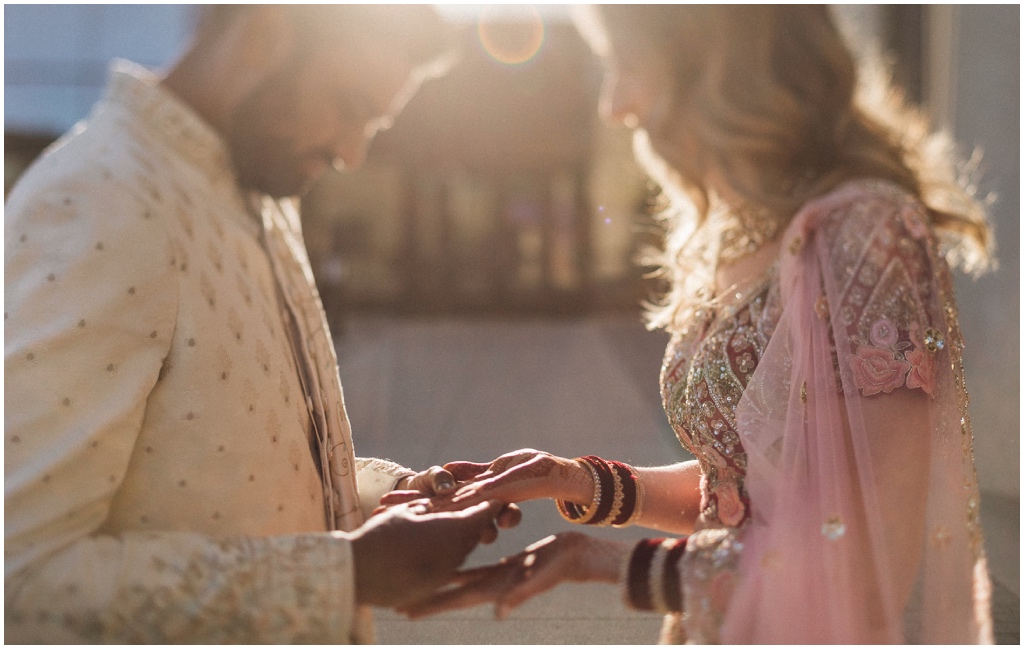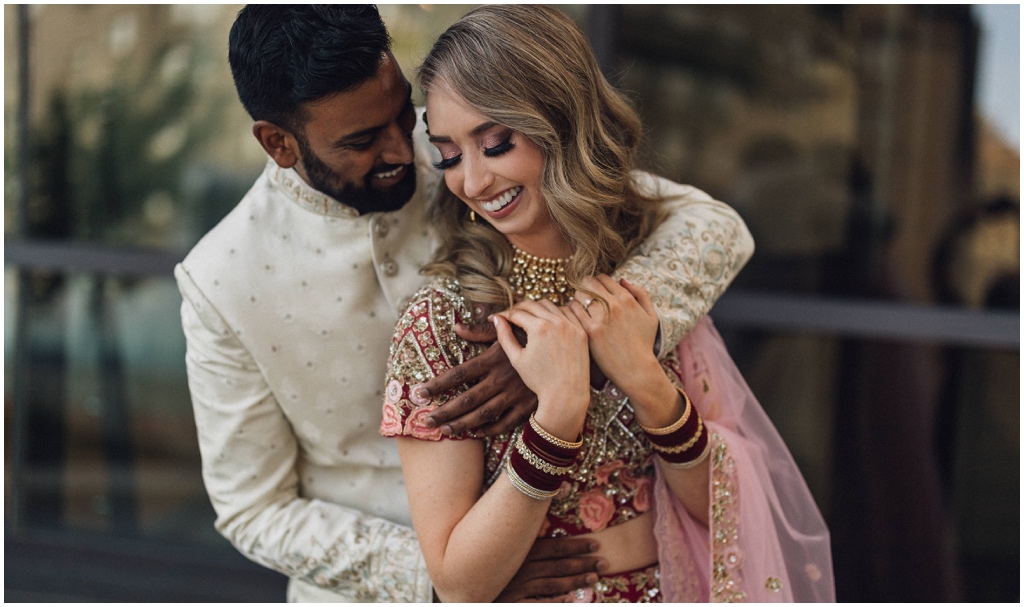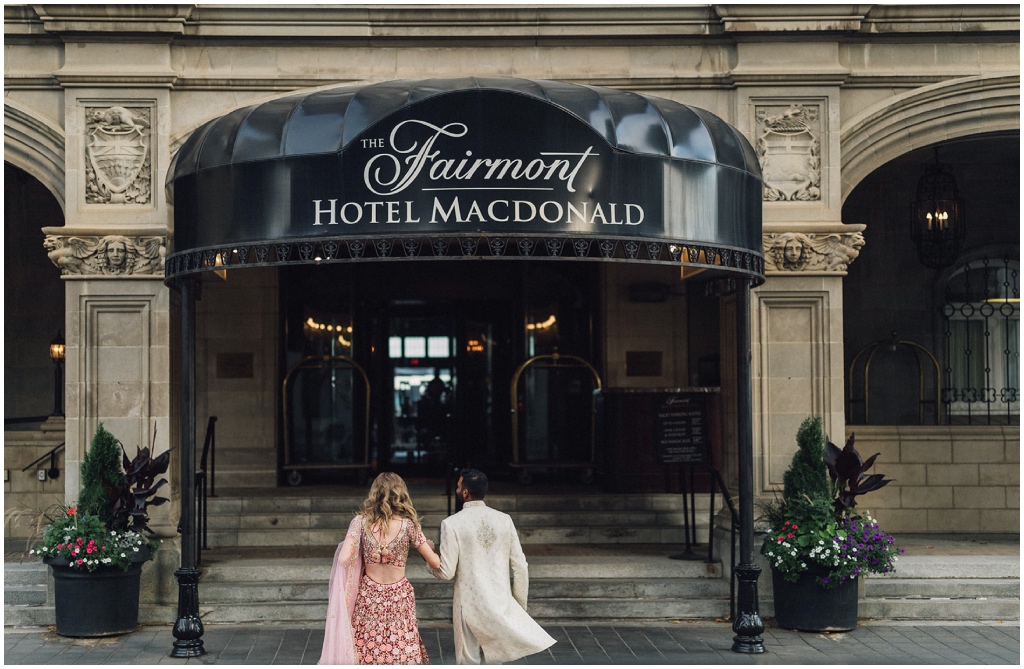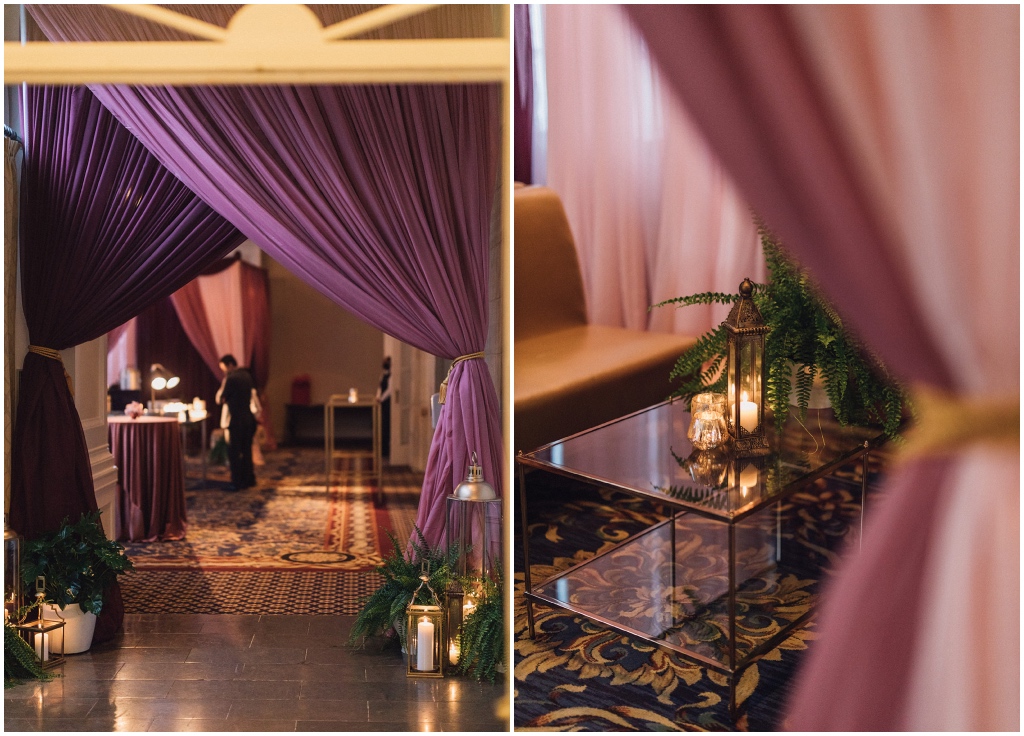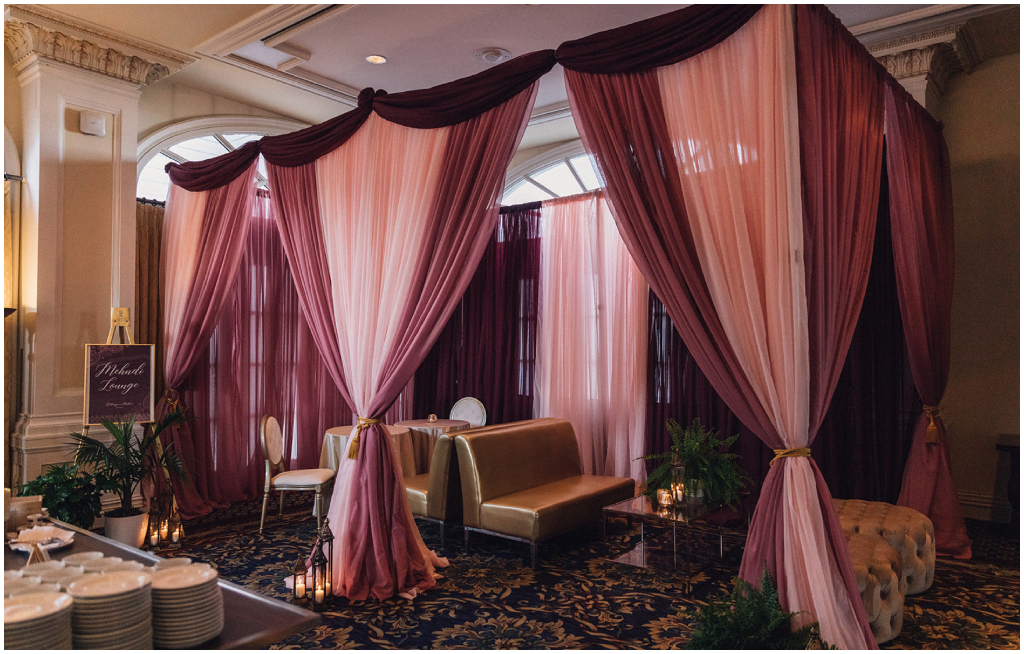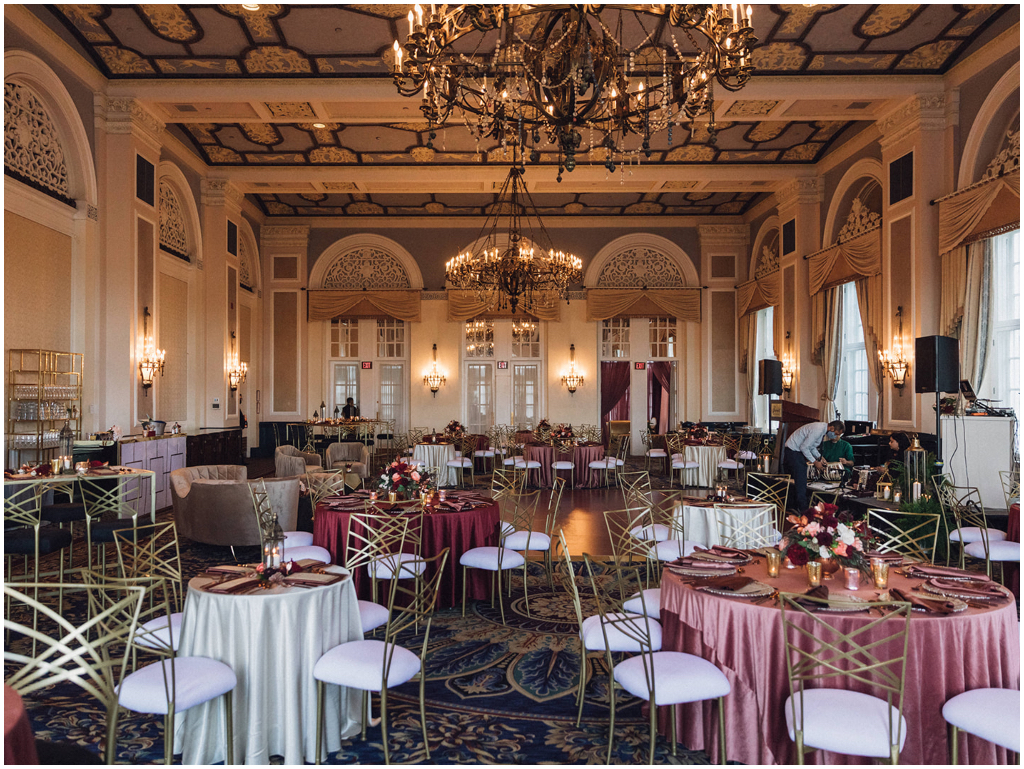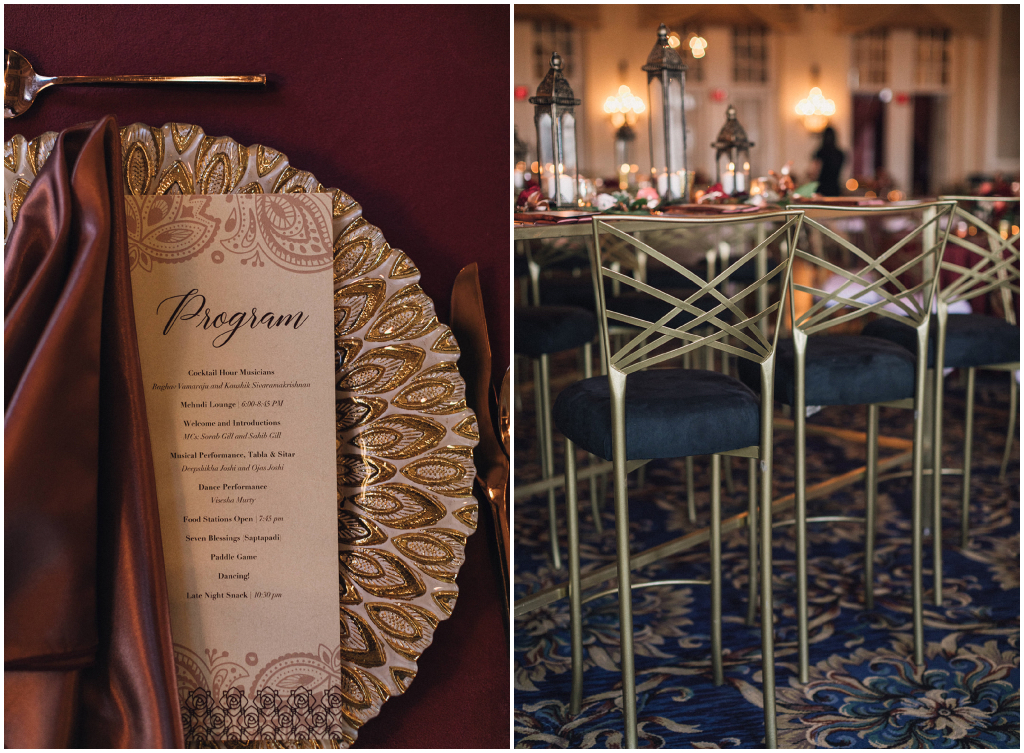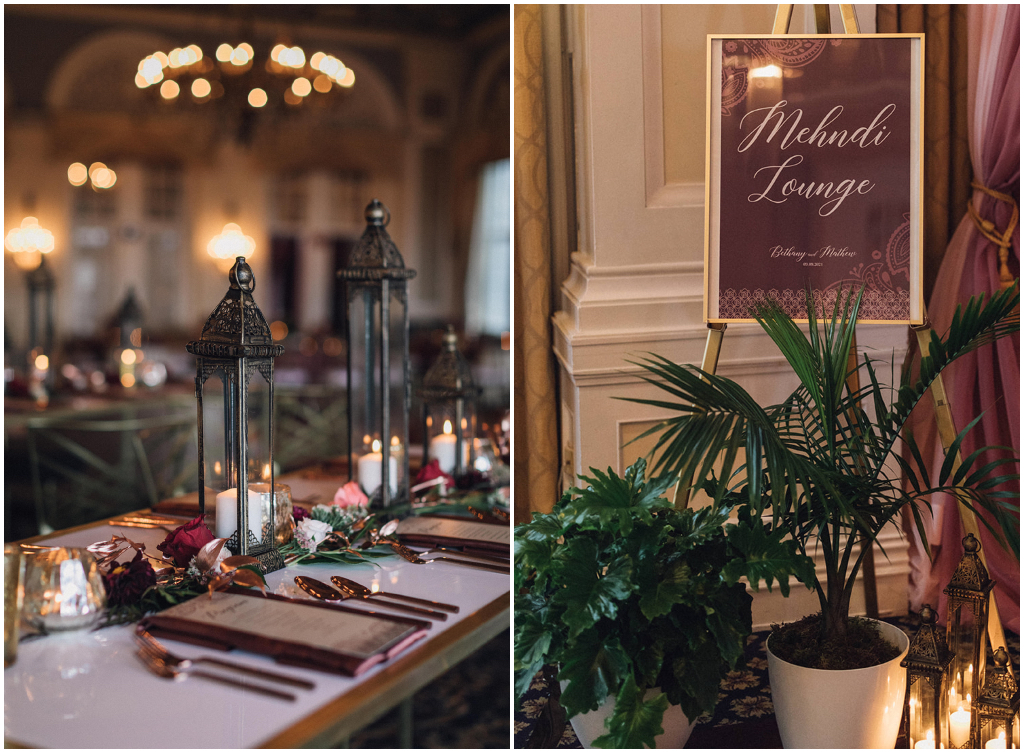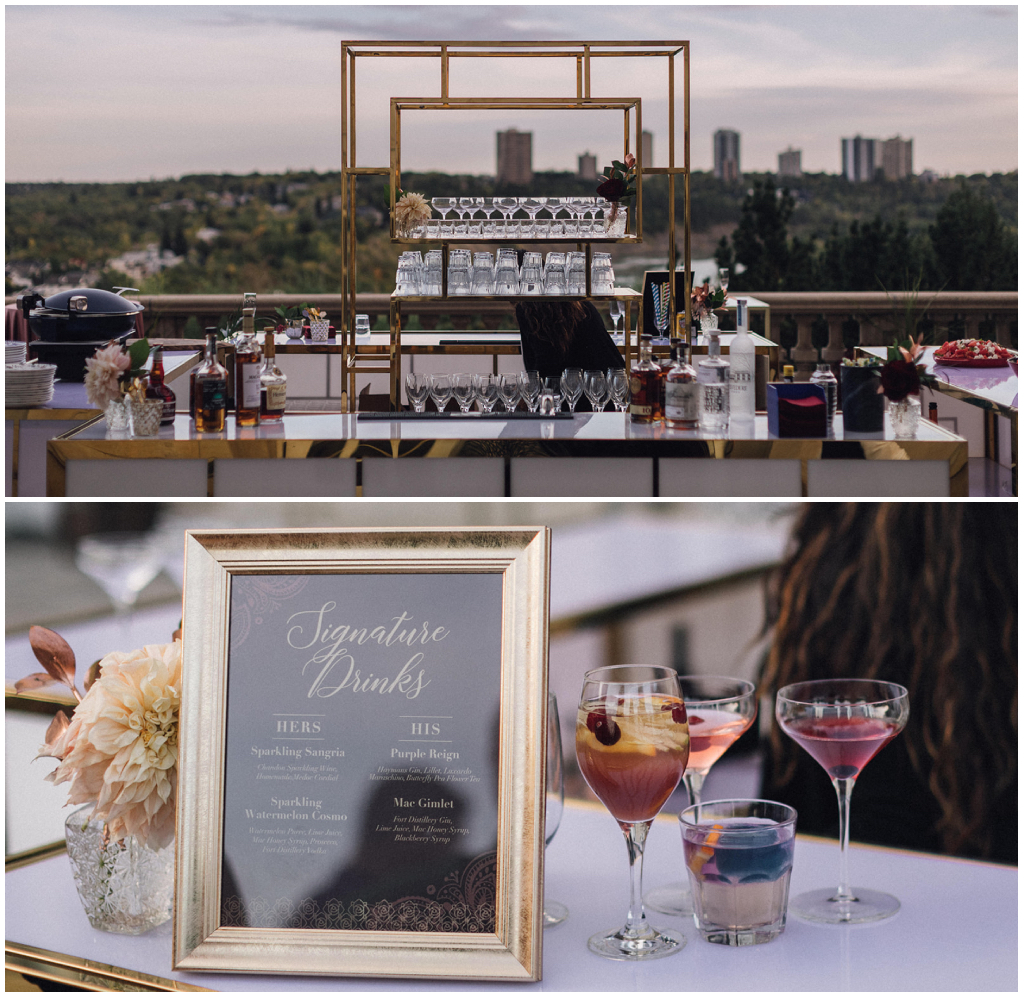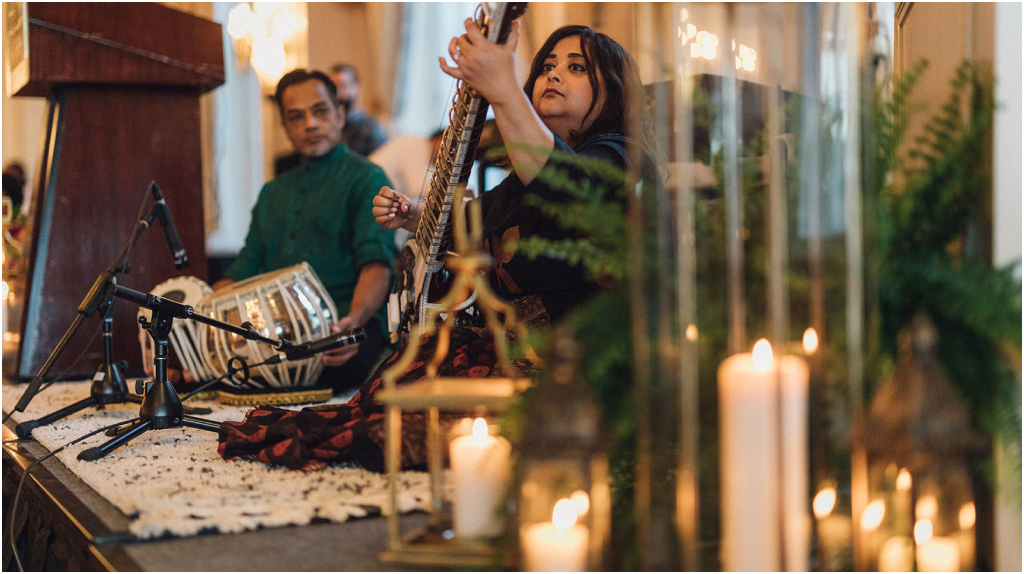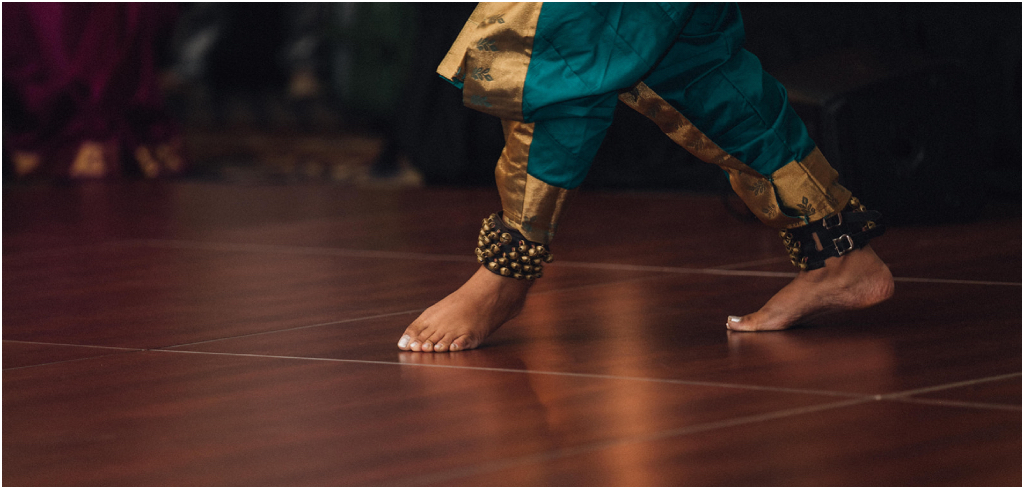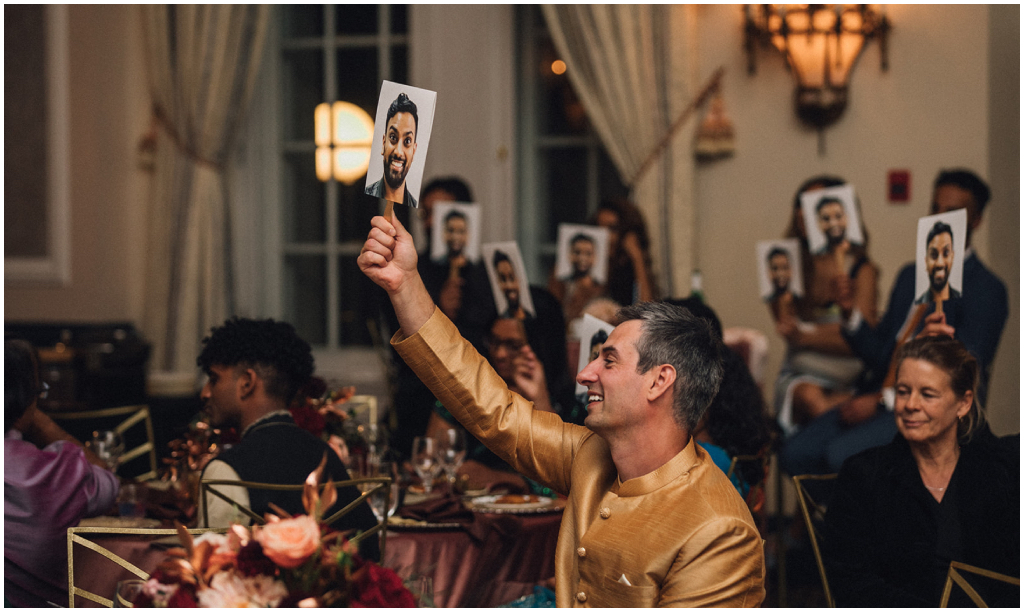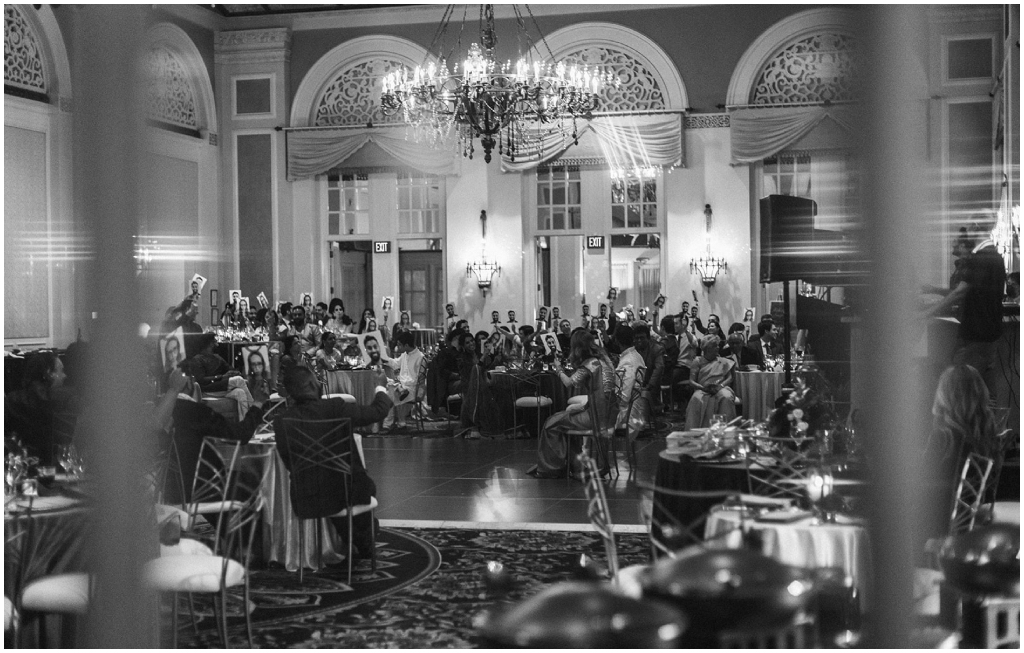 +  +  +  +  +  +  +  +  +  +  +
Jennifer, Event Producer and Designer | Jennifer Bergman Weddings
Luxury Event Planner, Edmonton
02/23/21
Alyshea and Al-Karim celebrated their union with multiple events over a weekend in Edmonton – a destination they chose because of the recently opened Aga Khan Garden at the University of Alberta Botanic Garden.
This wedding weekend was such a delight to plan and design (and there are so many incredible details to share!) that we're breaking it into three blog posts:
The festivities kicked off with a Bollywood Chic Mehndi party at Fairmont Hotel Macdonald. Guests enjoyed a custom 'Flavours of India' menu and could visit a draped Mehndi tent to have professional henna artists adorn their hands with beautiful designs.
The event featured dance performances, traditional Ismaili ceremonies and Vancouver's Juno-nominated DJ A-SLAM. Stay tuned for Parts 2 and 3 coming soon…
This wedding is not only featured on Wedluxe, but it was also honoured as a finalist for Best Wedding over $150,000 at the 2020 Canadian Event Awards!
Credits: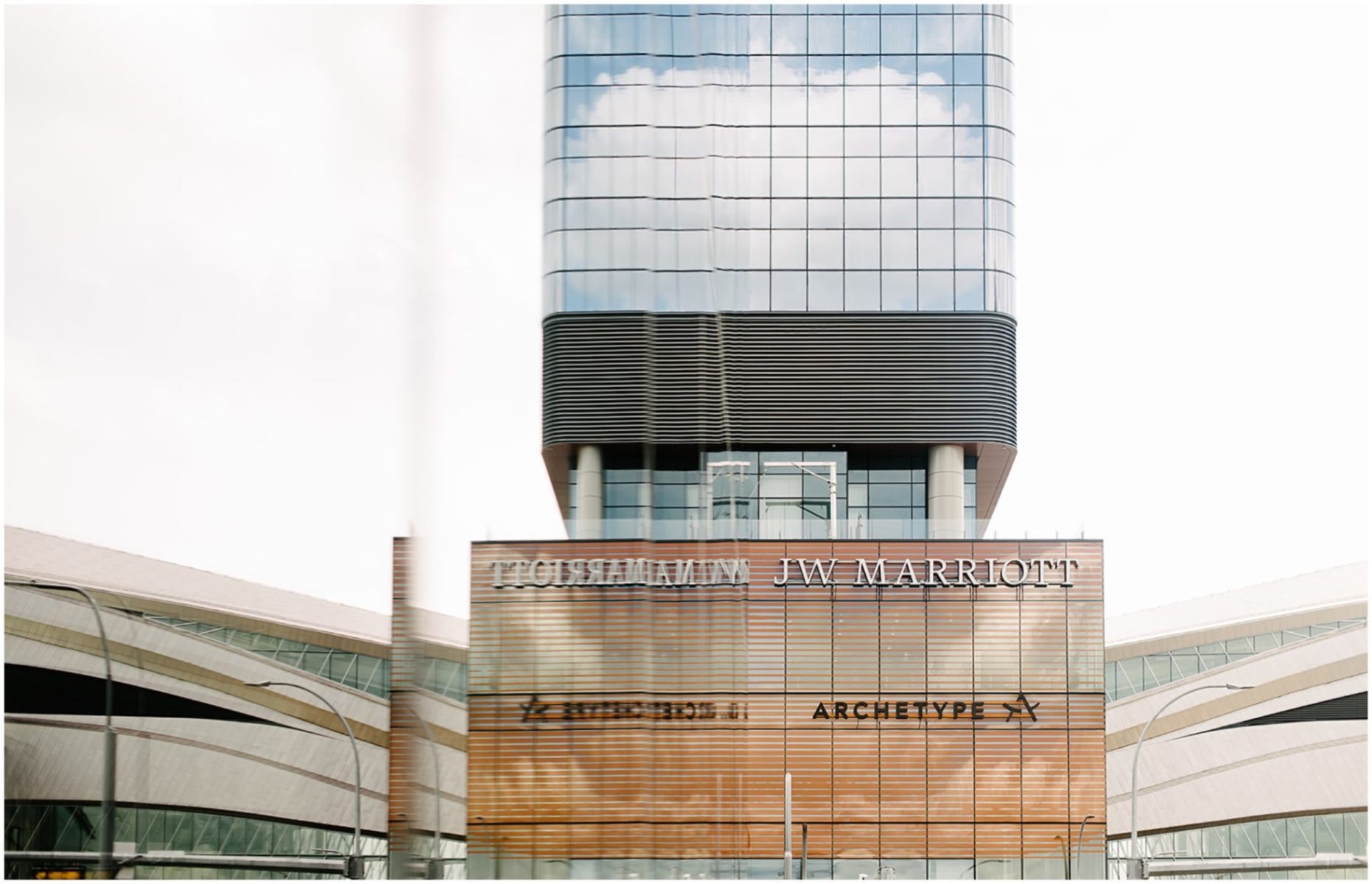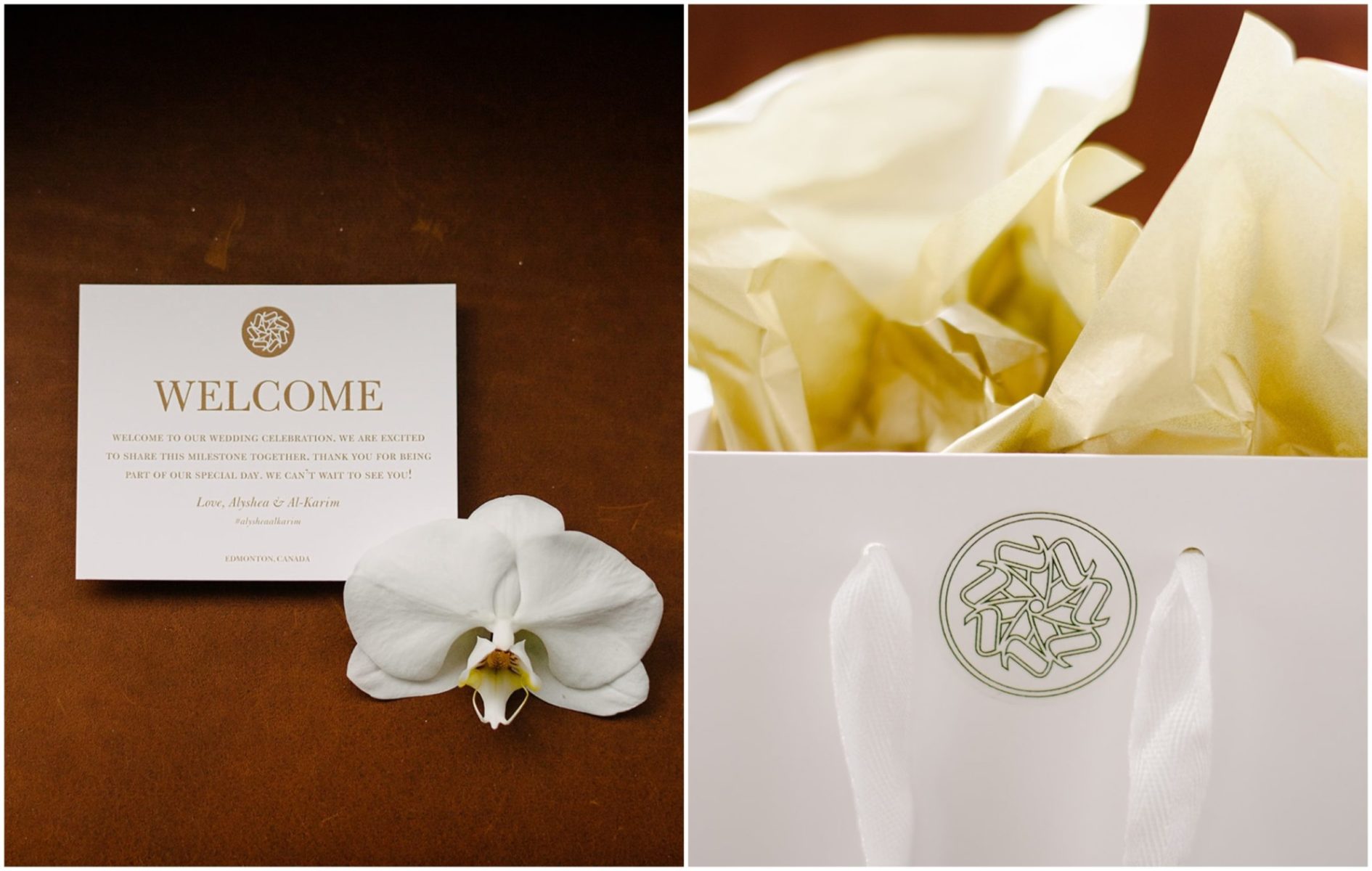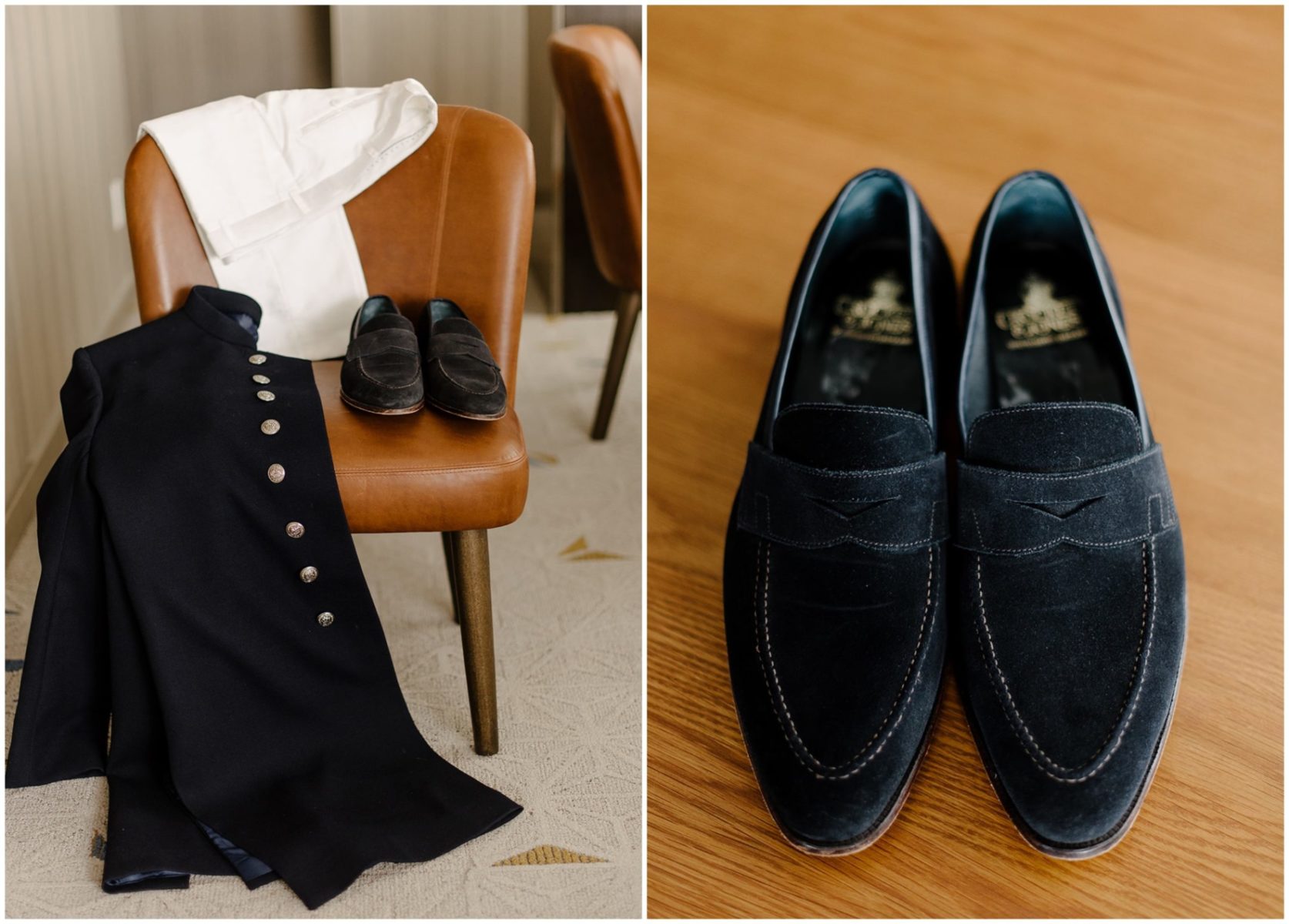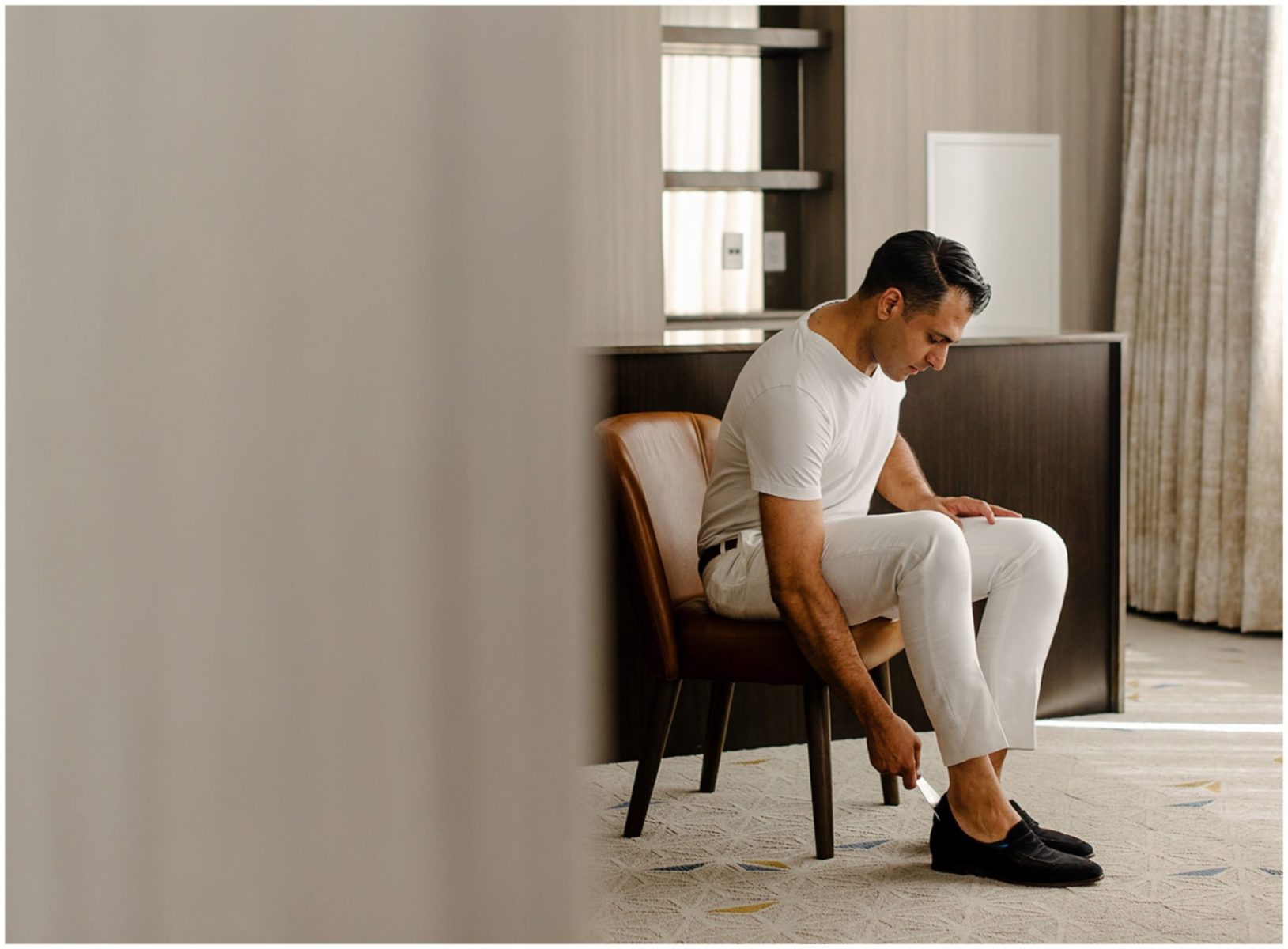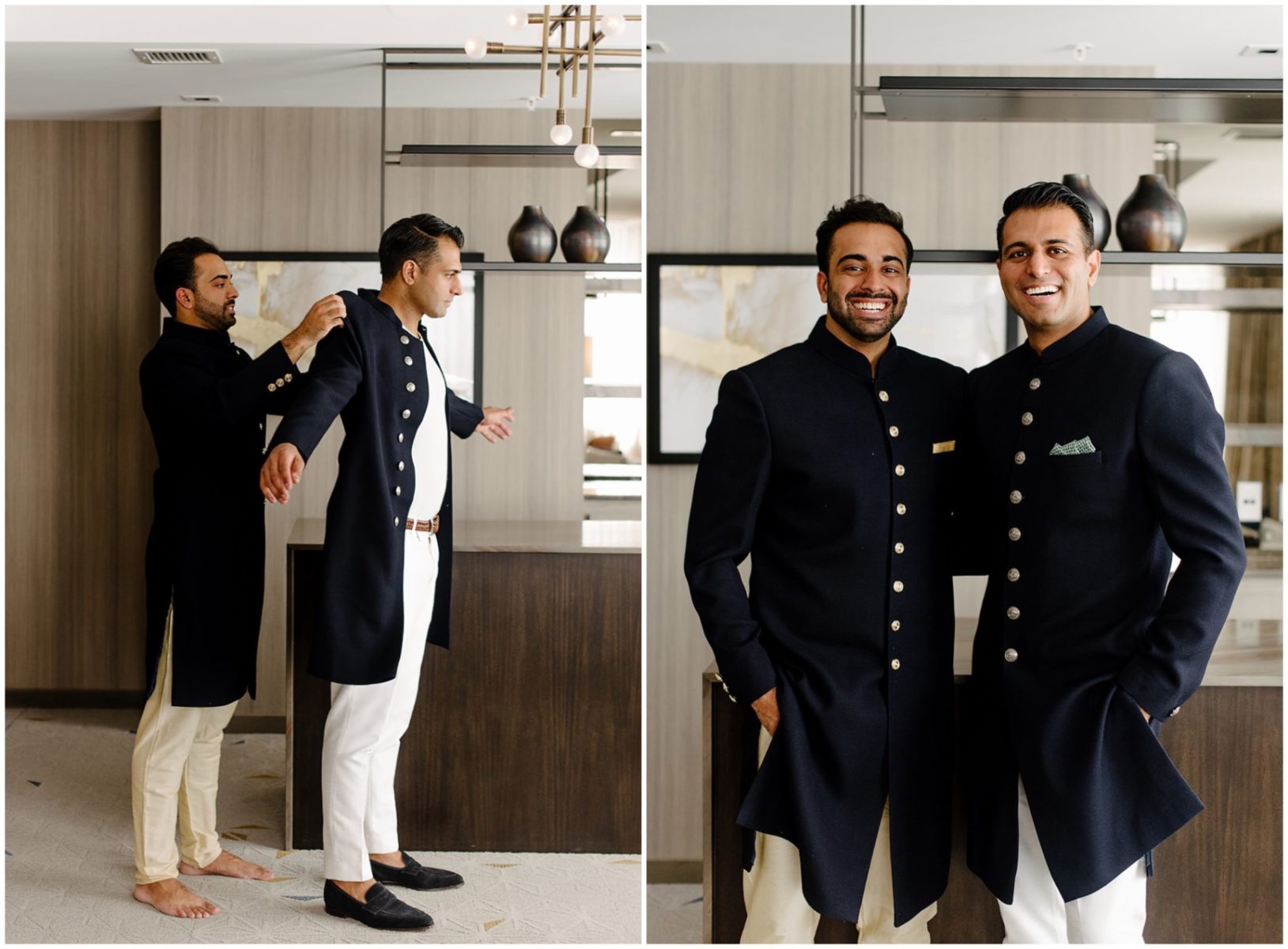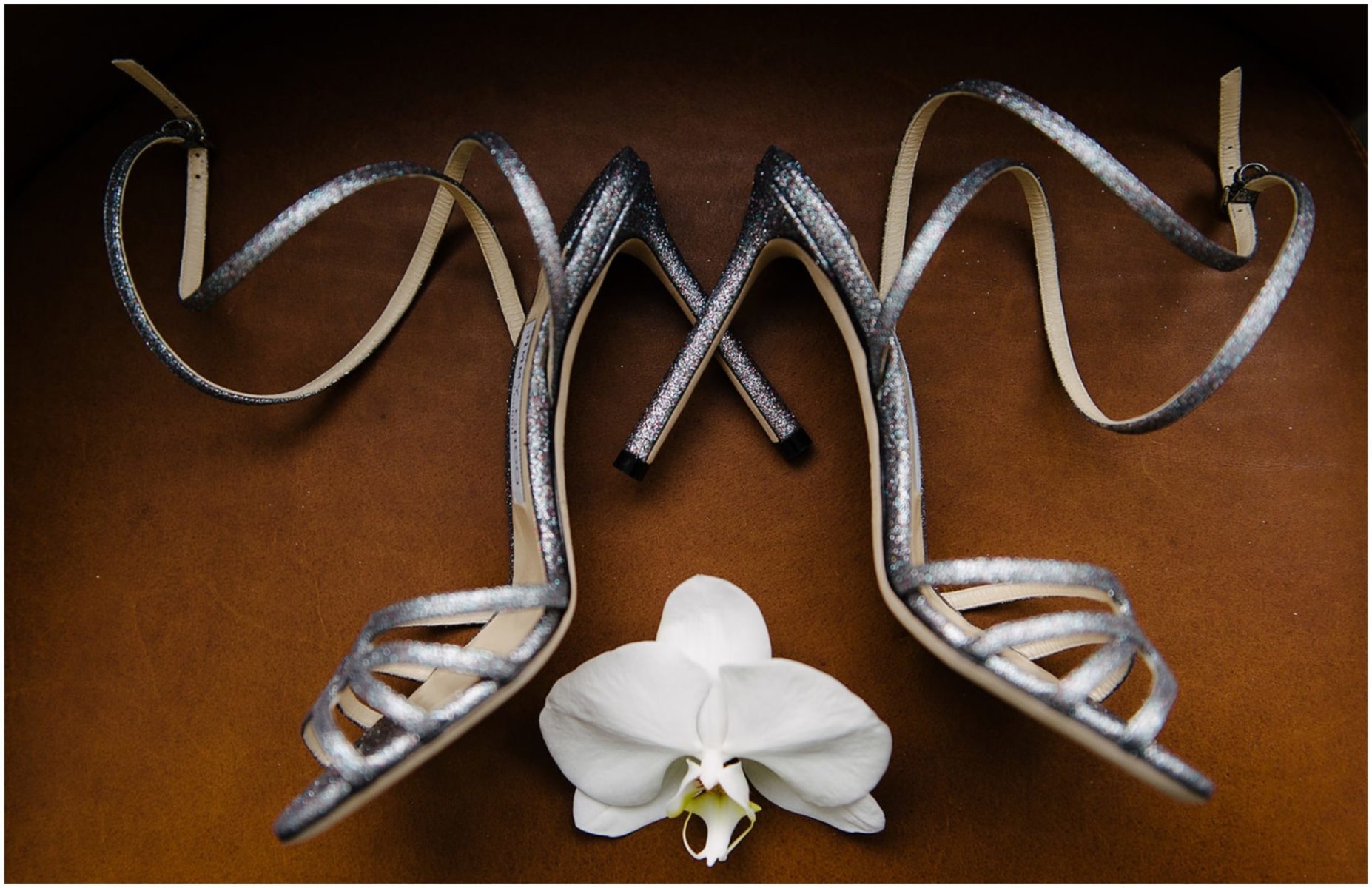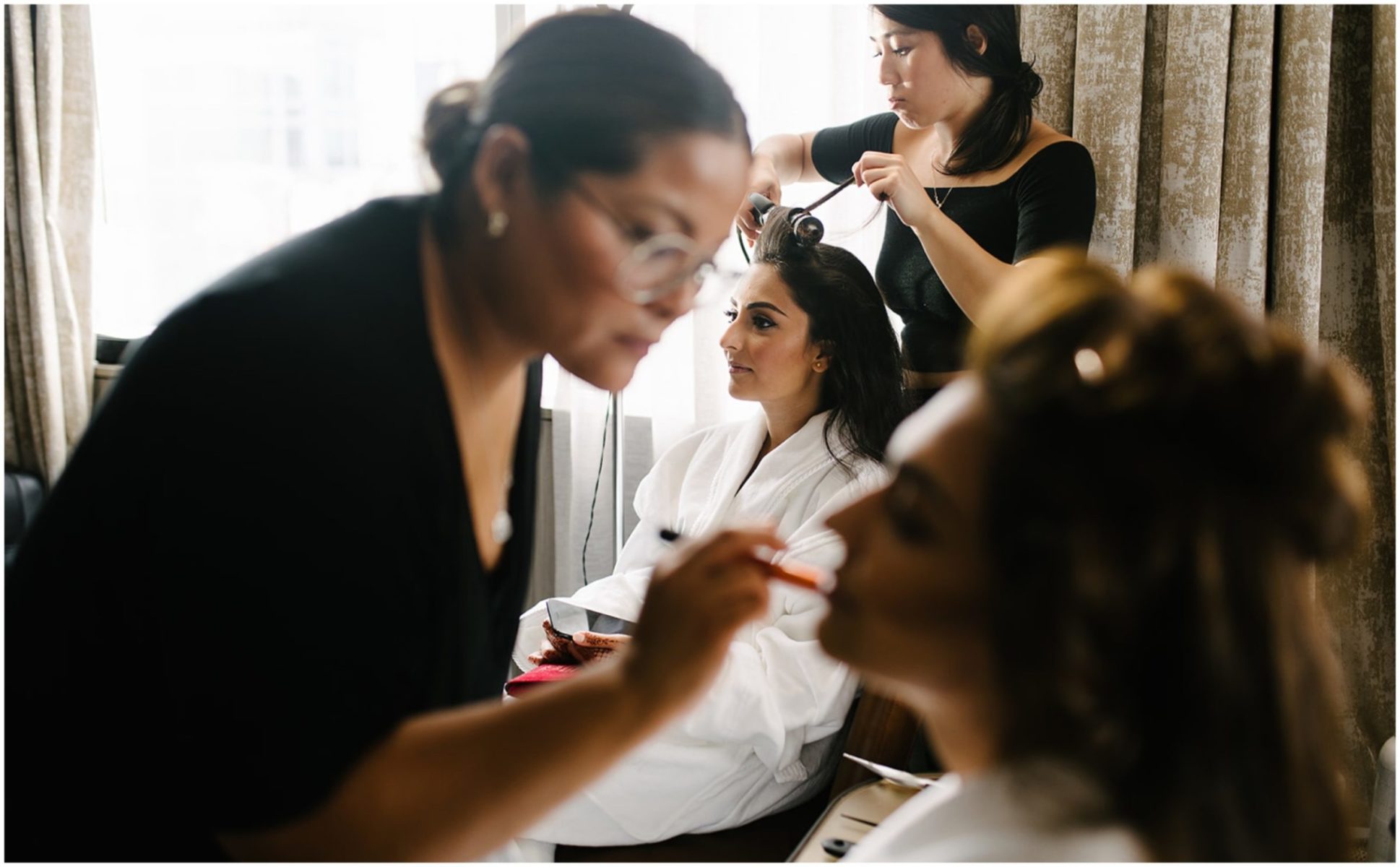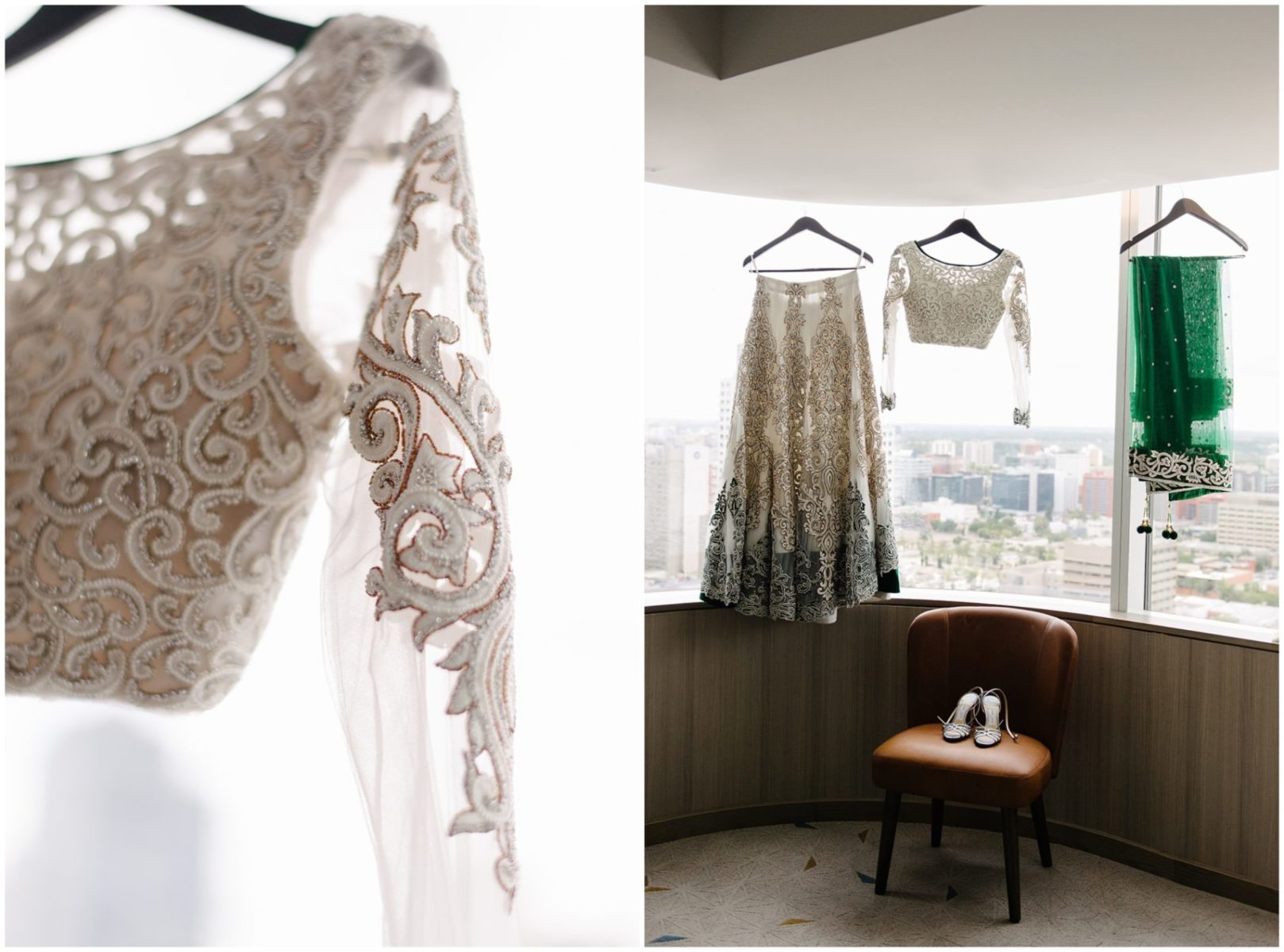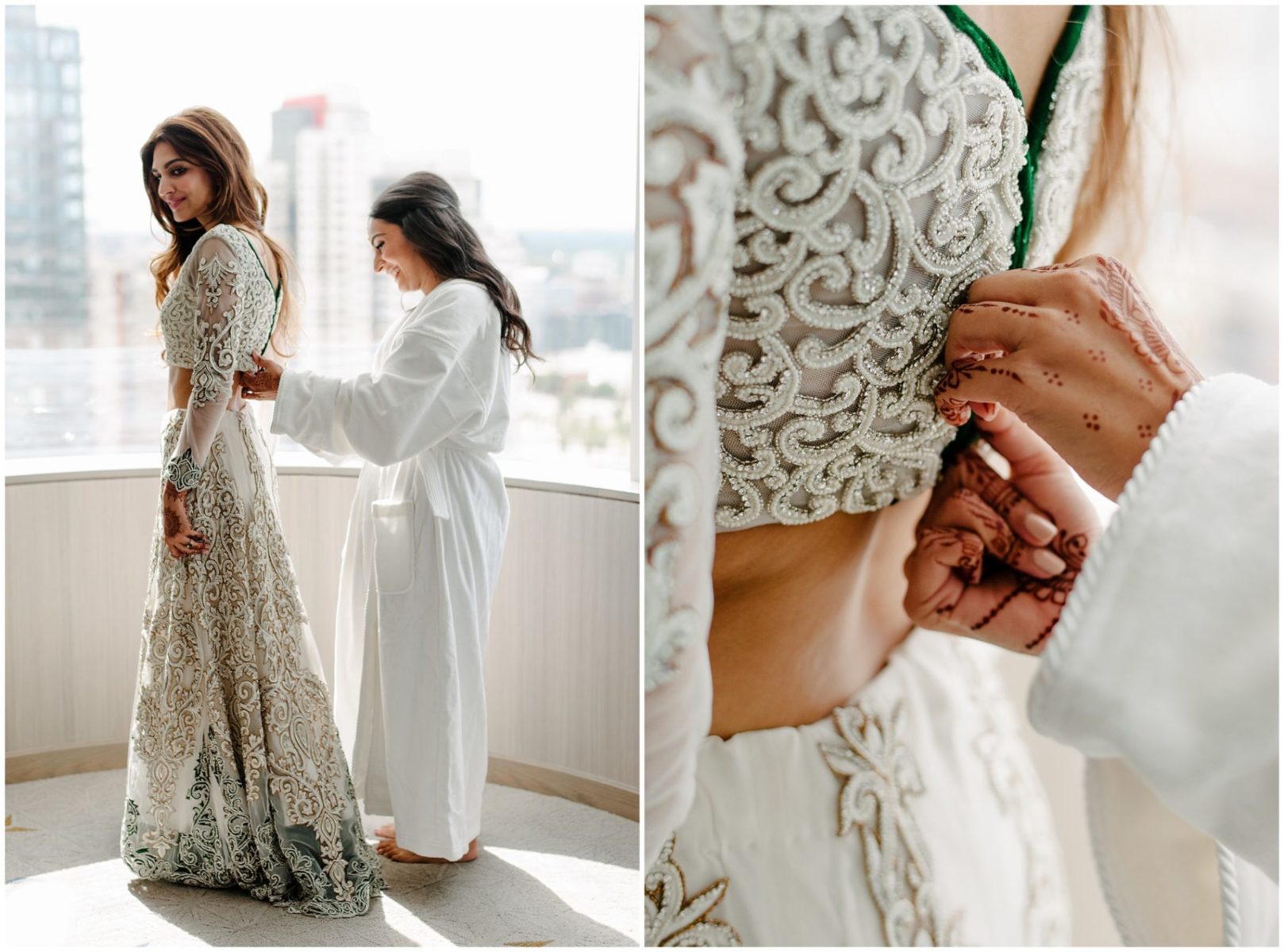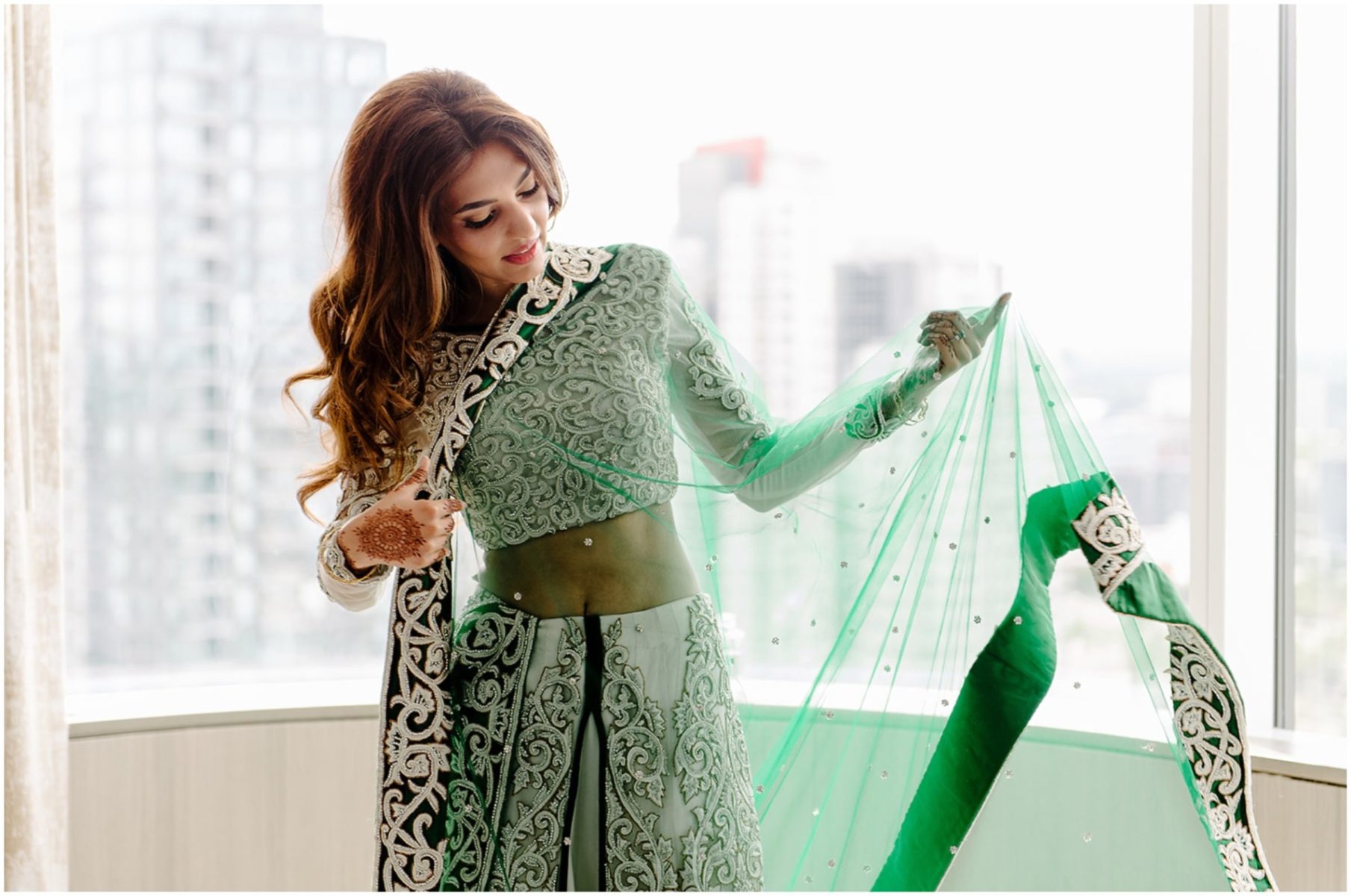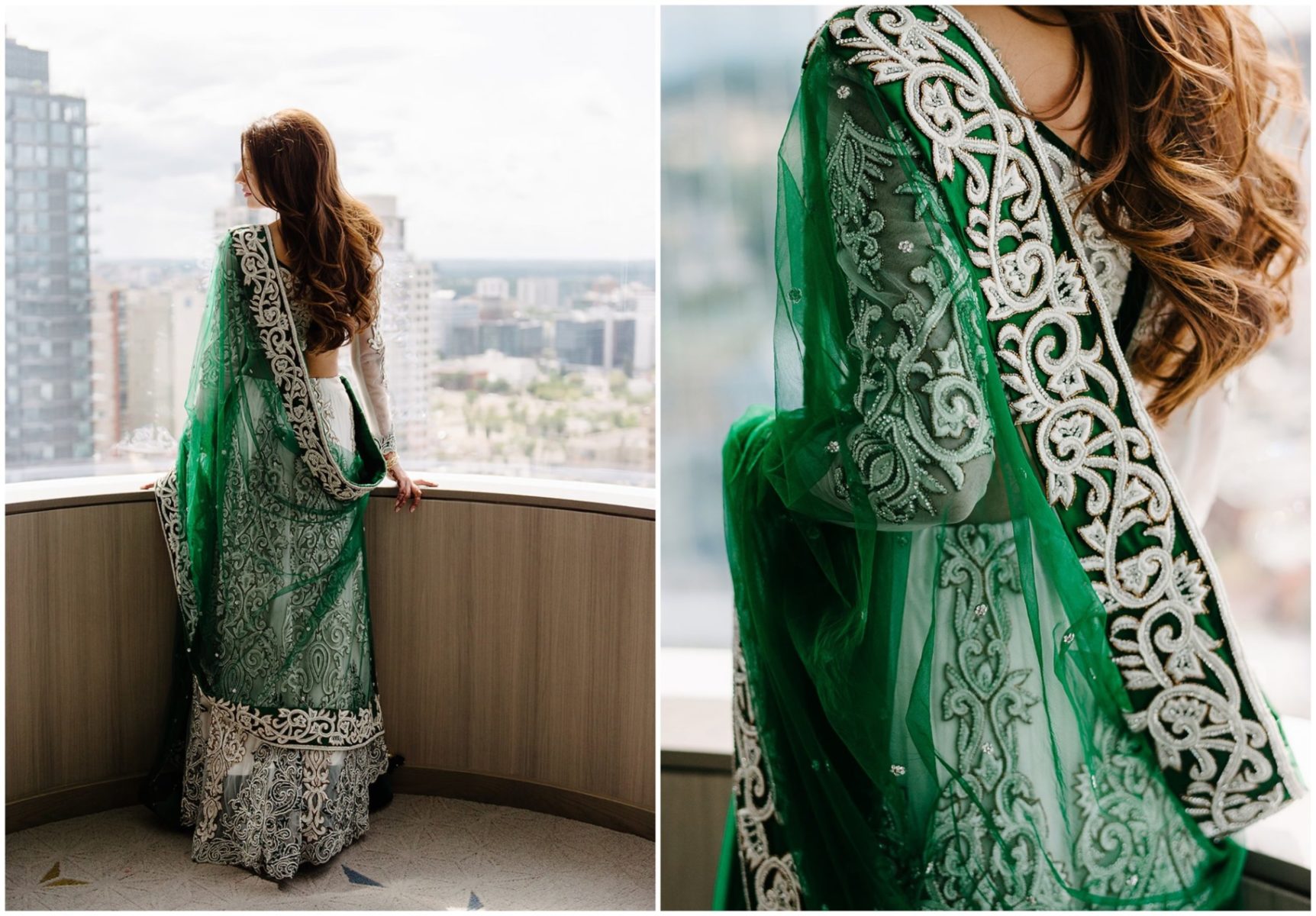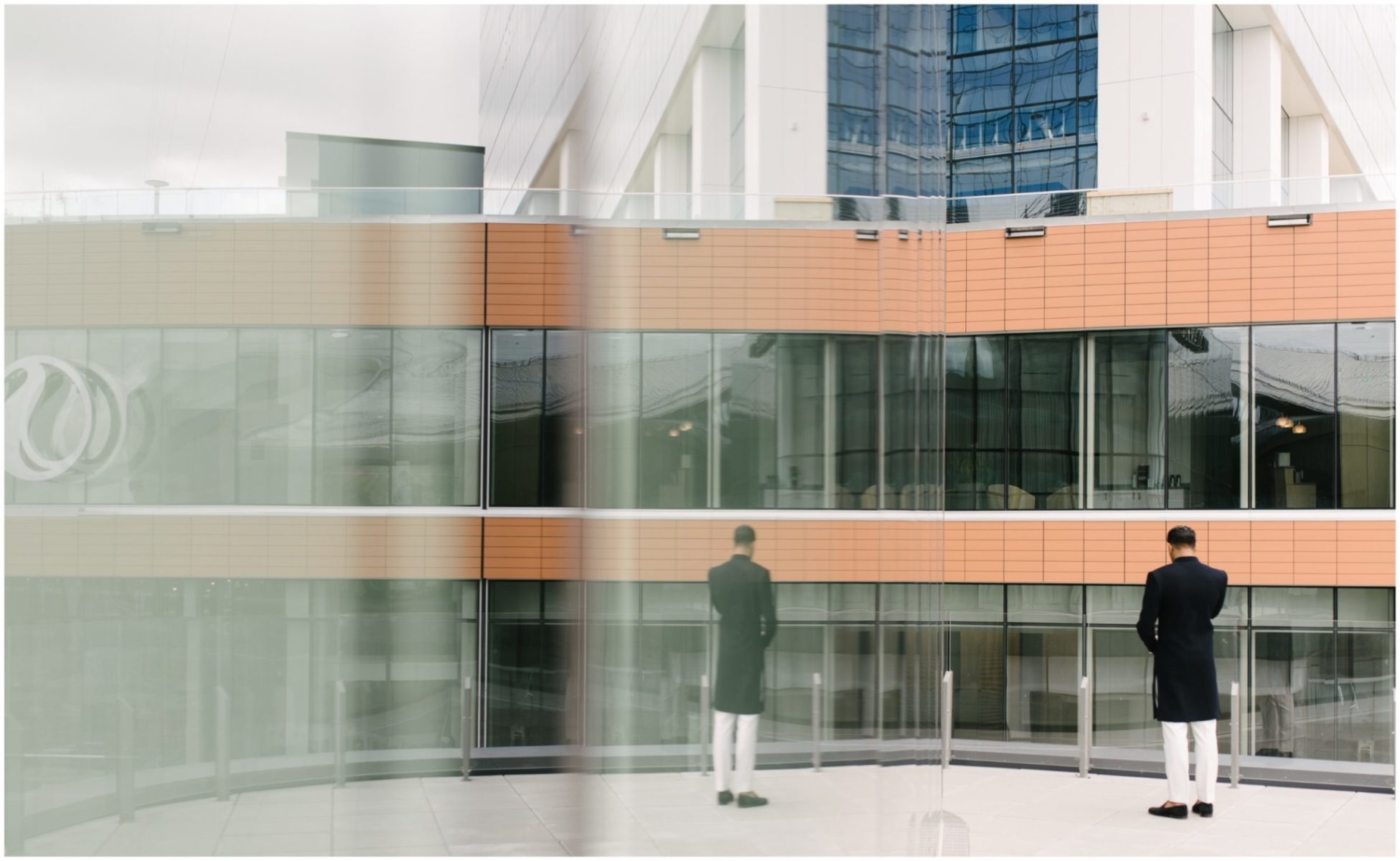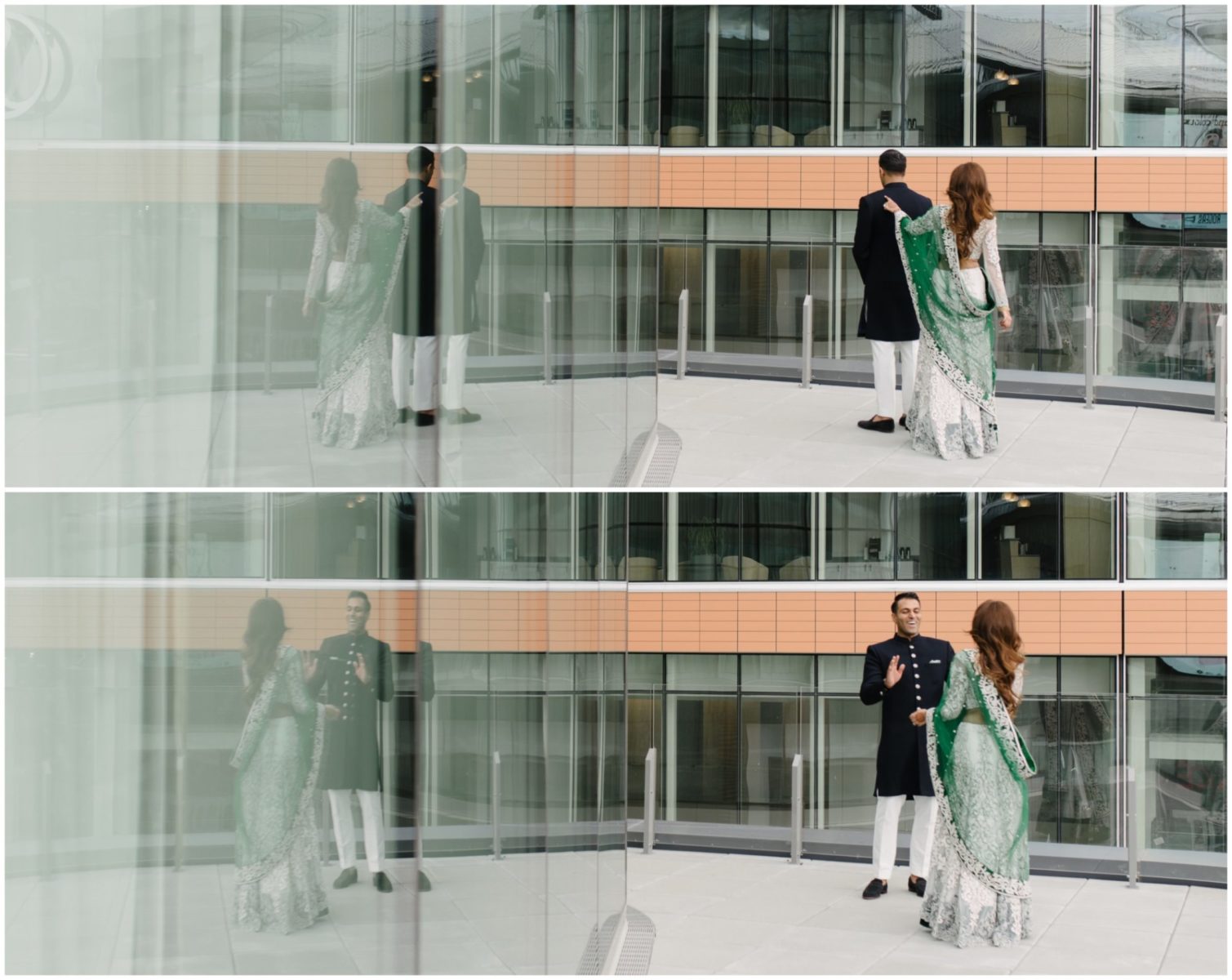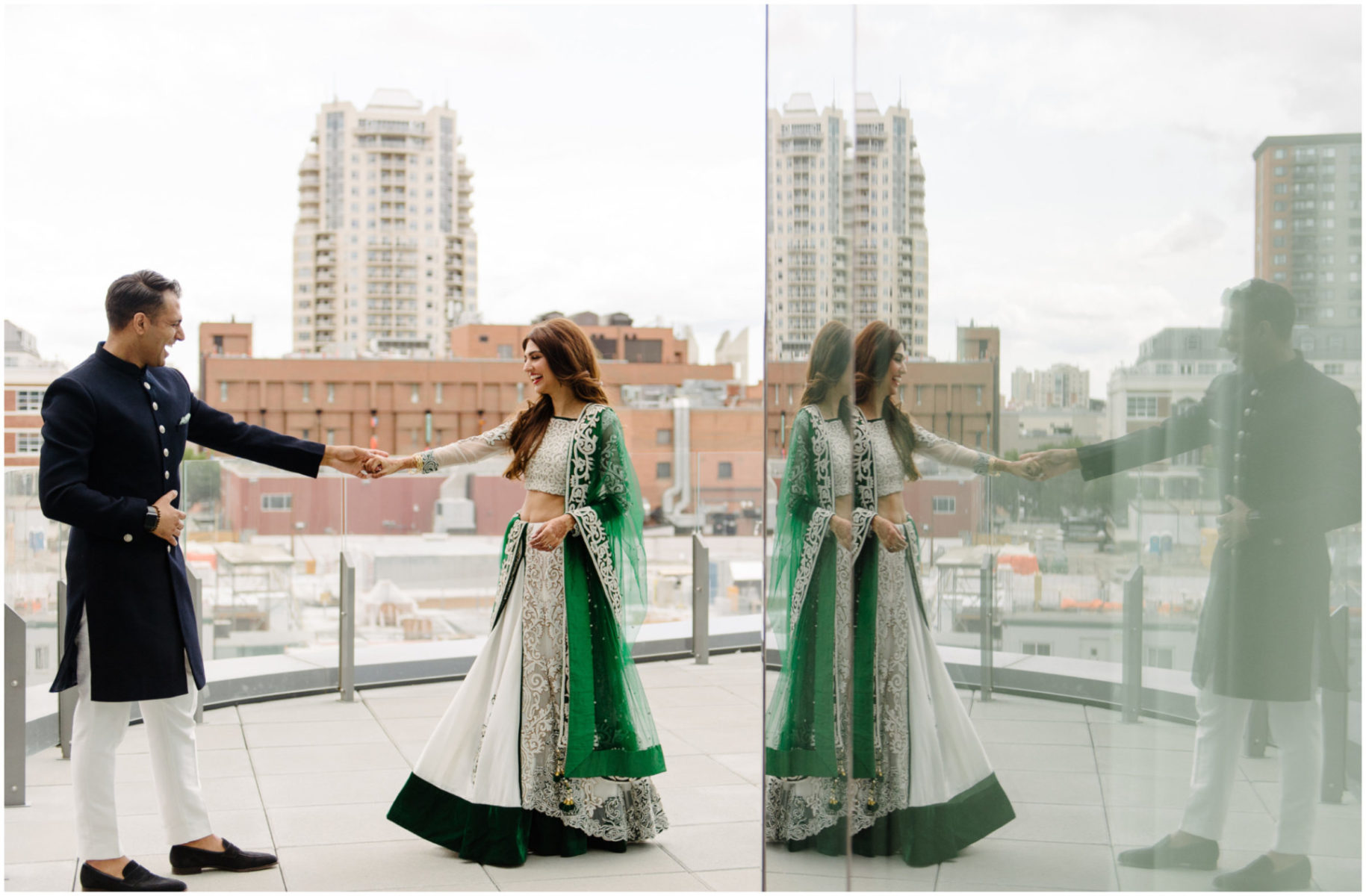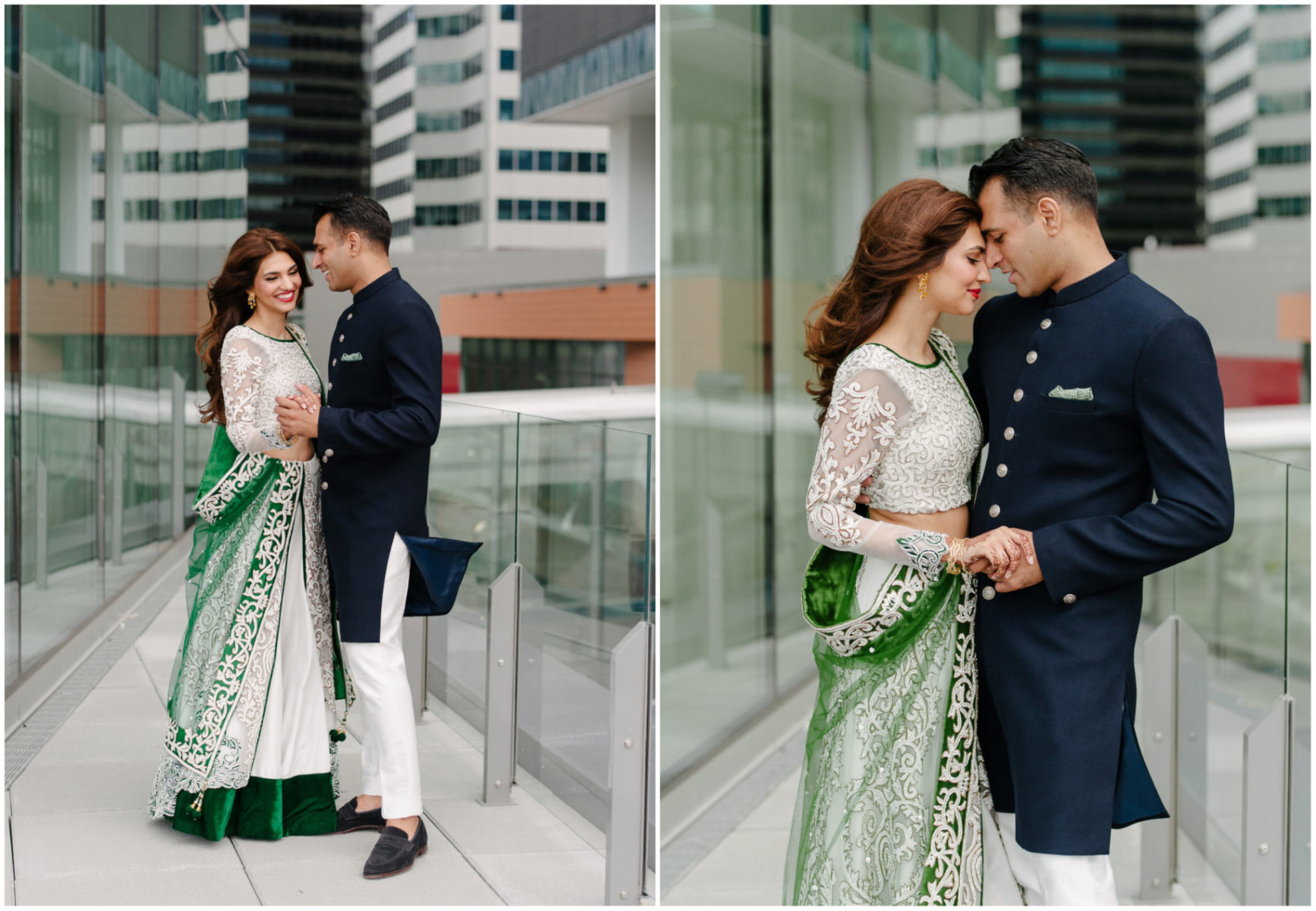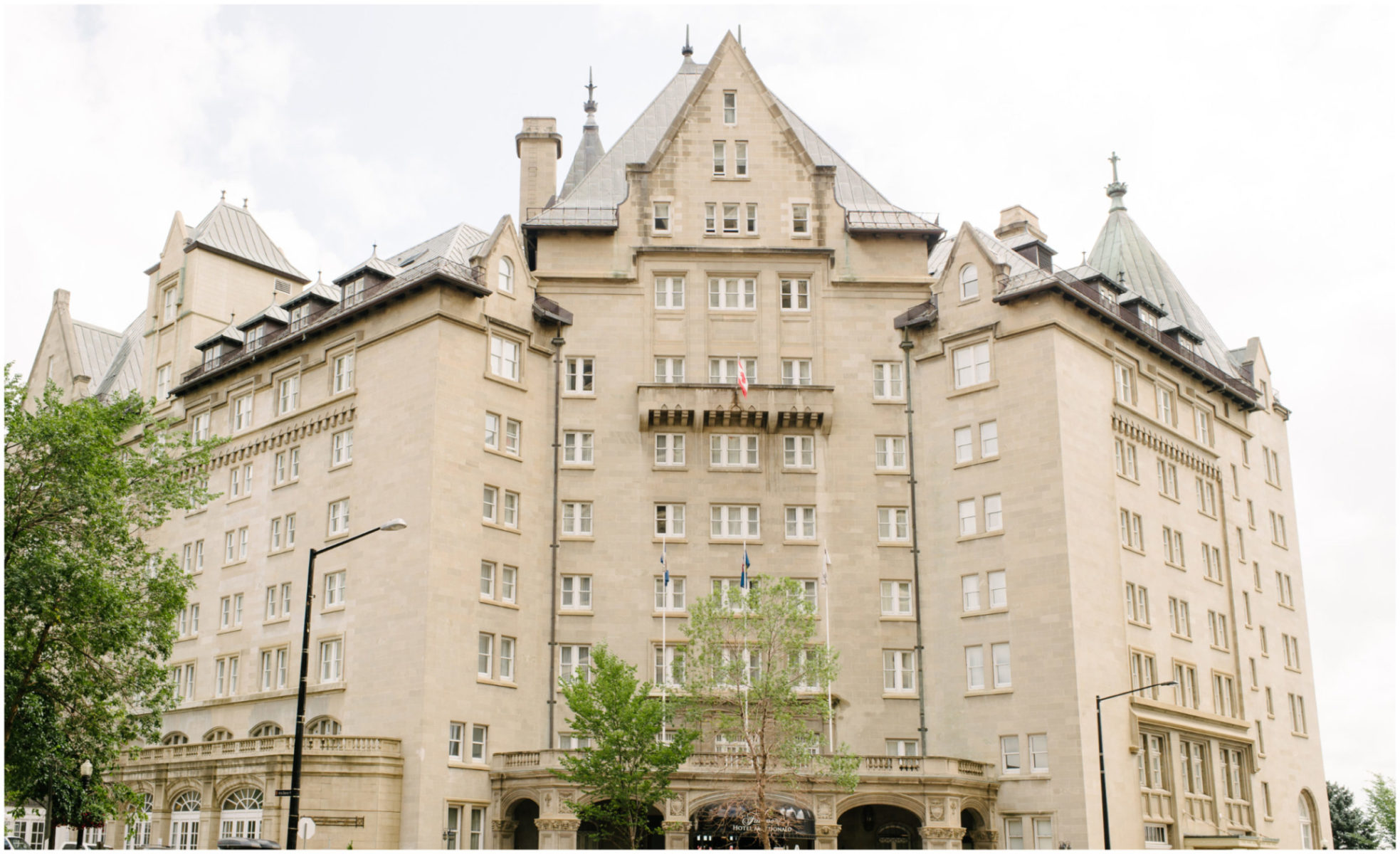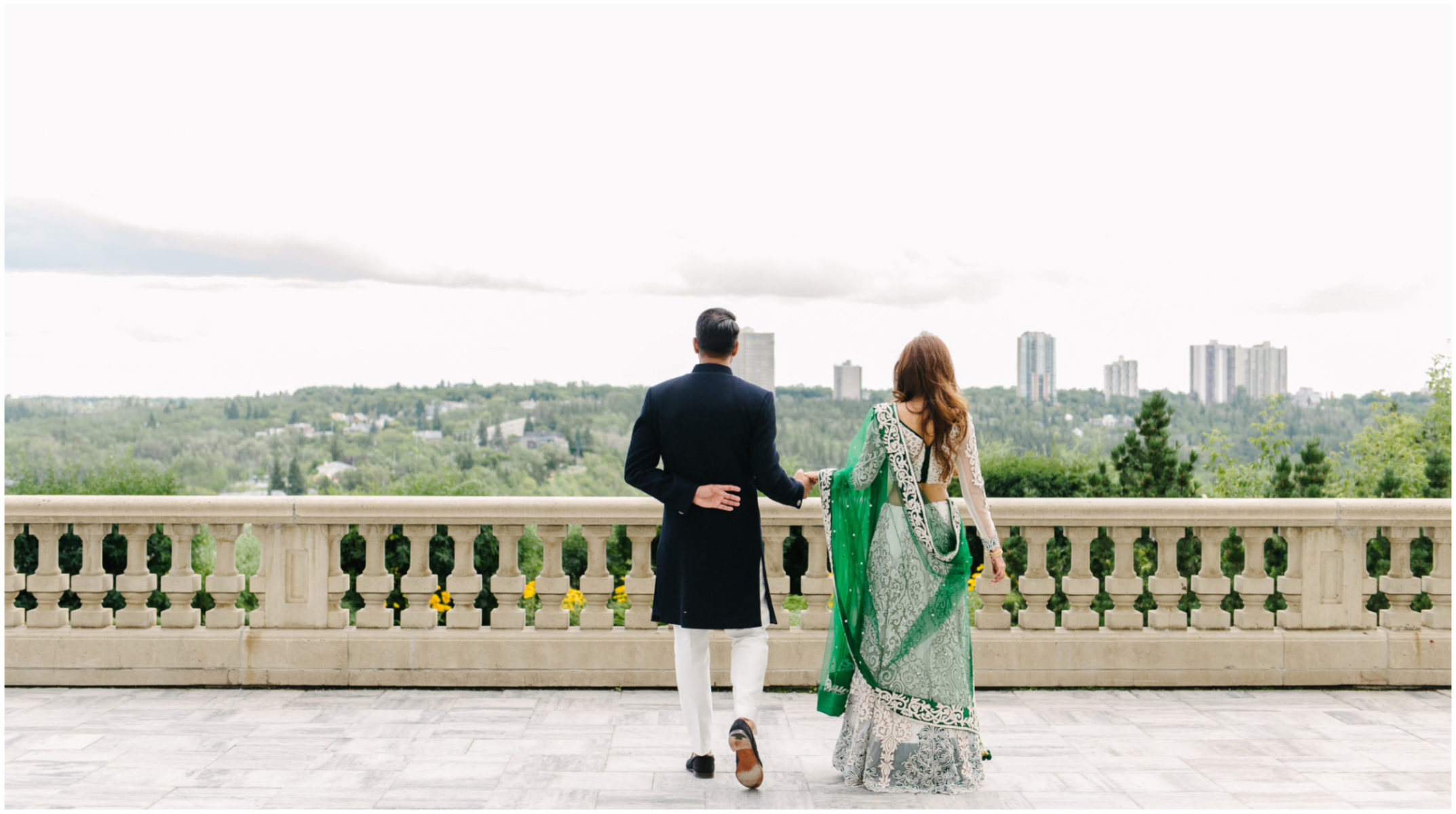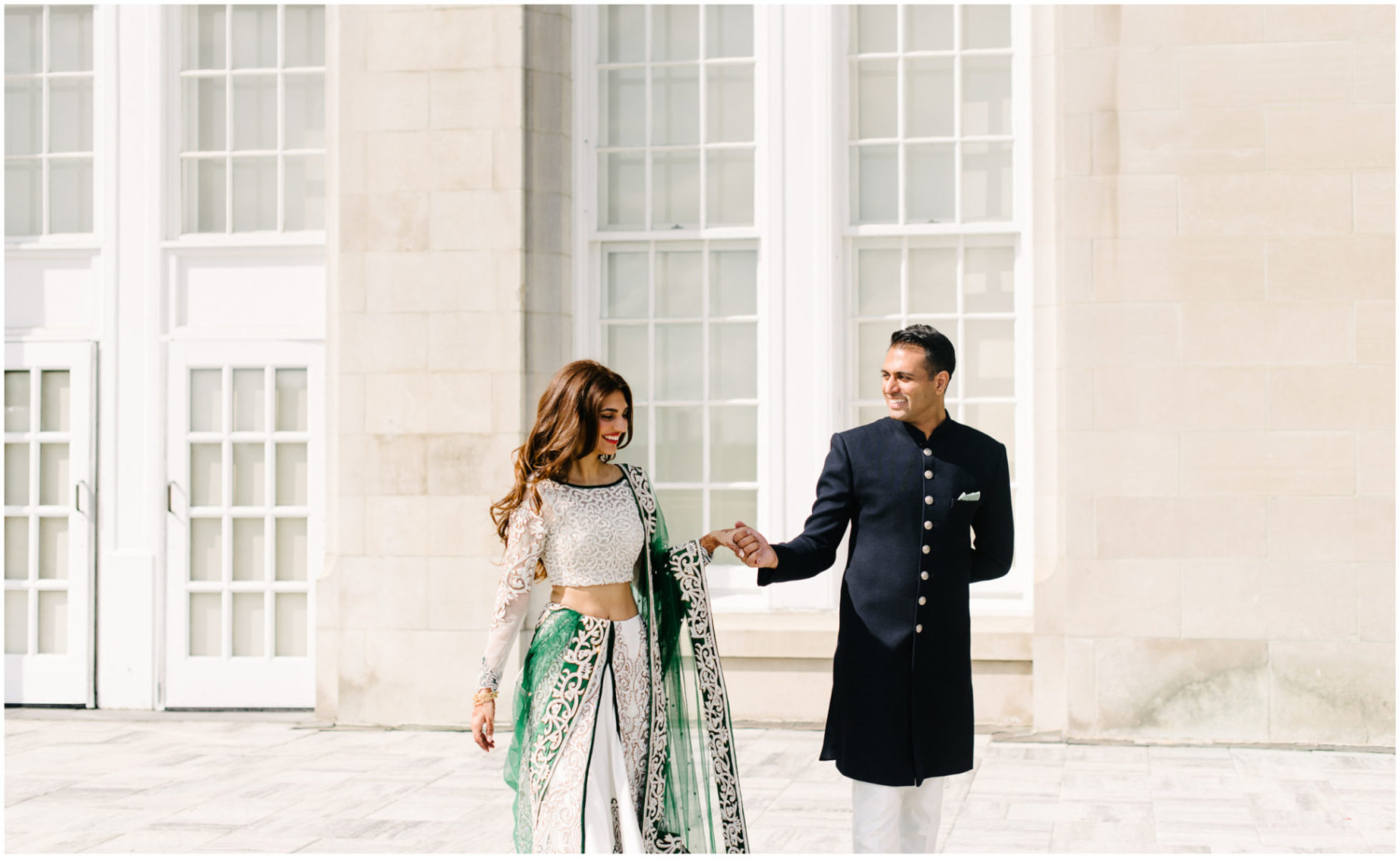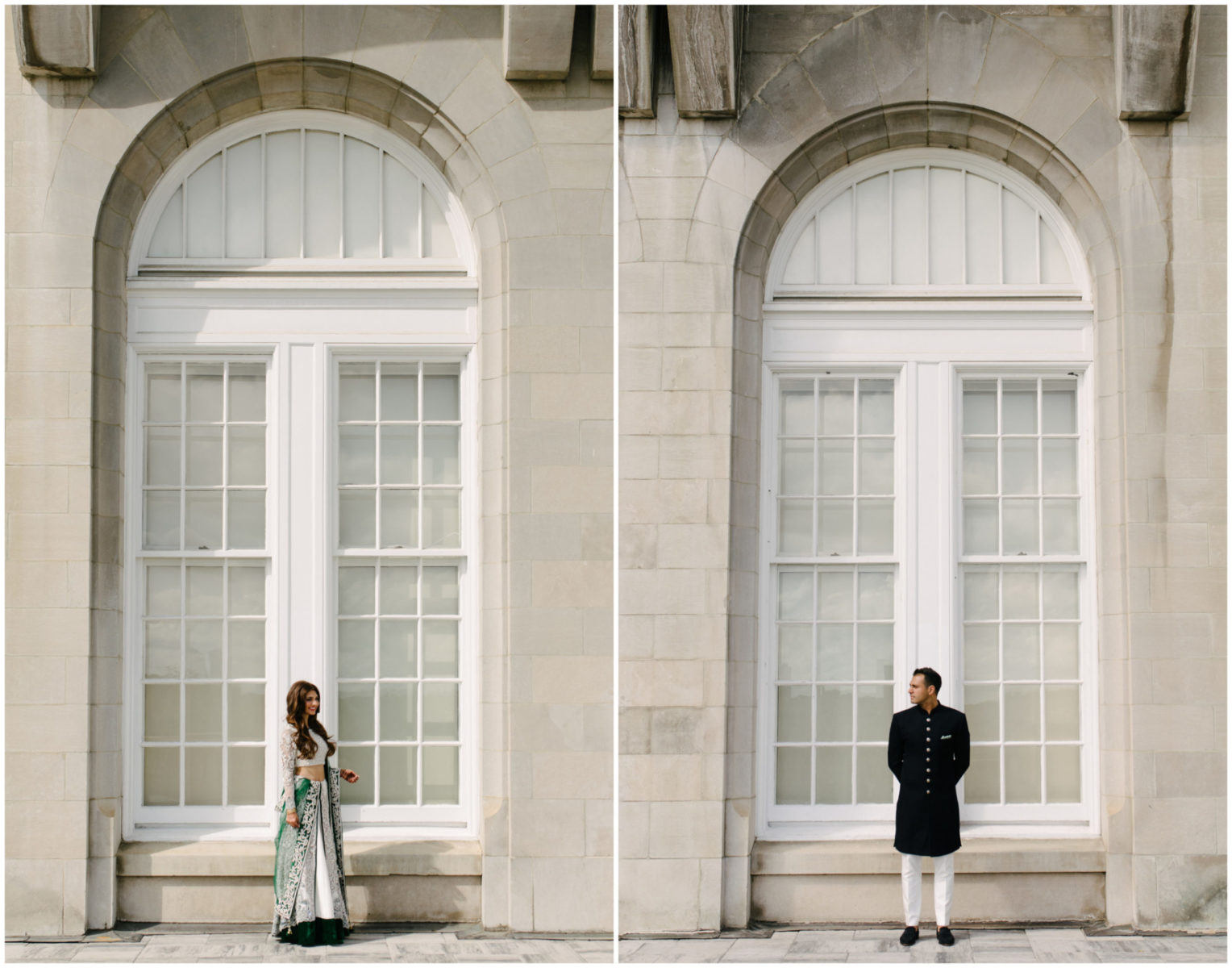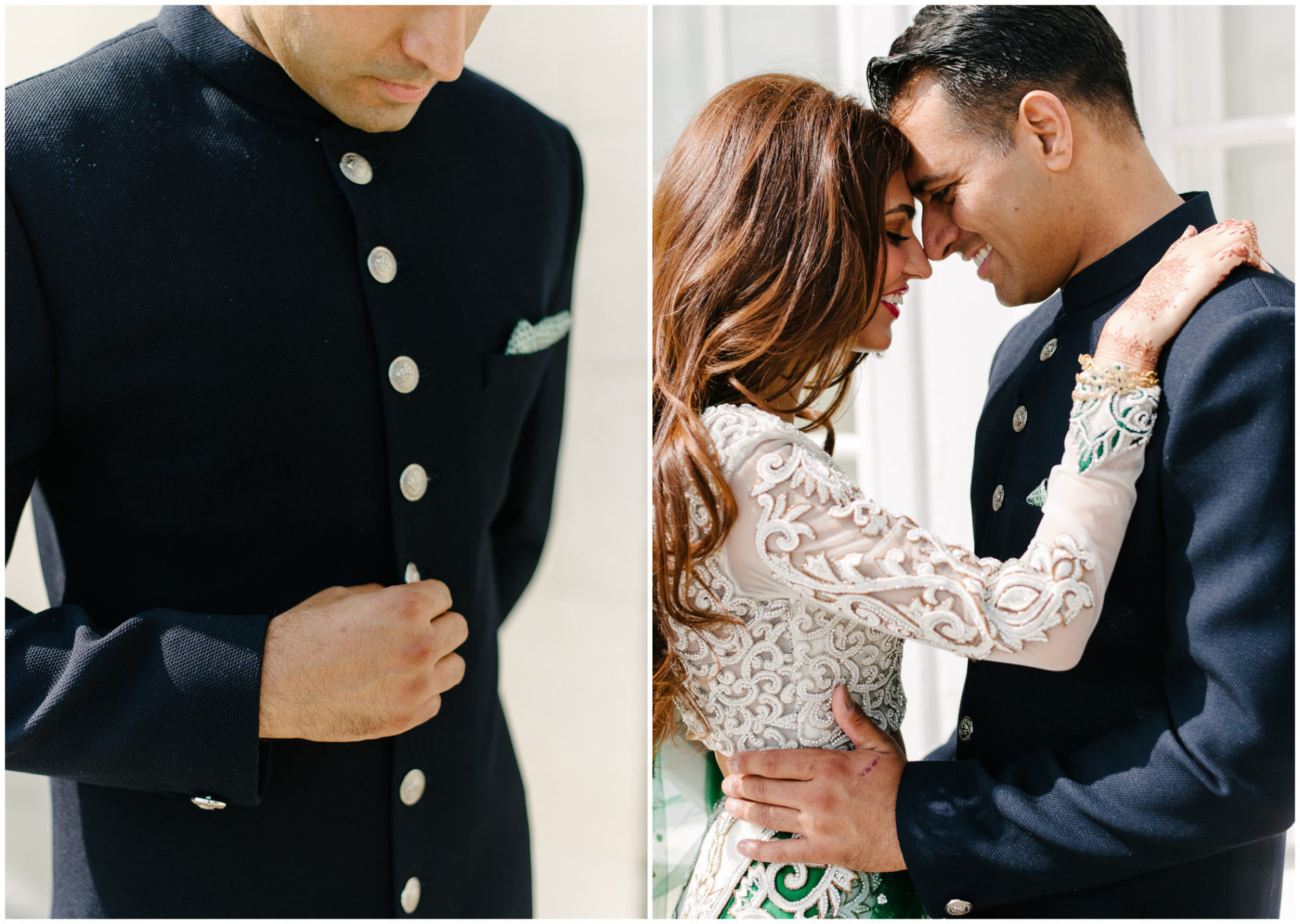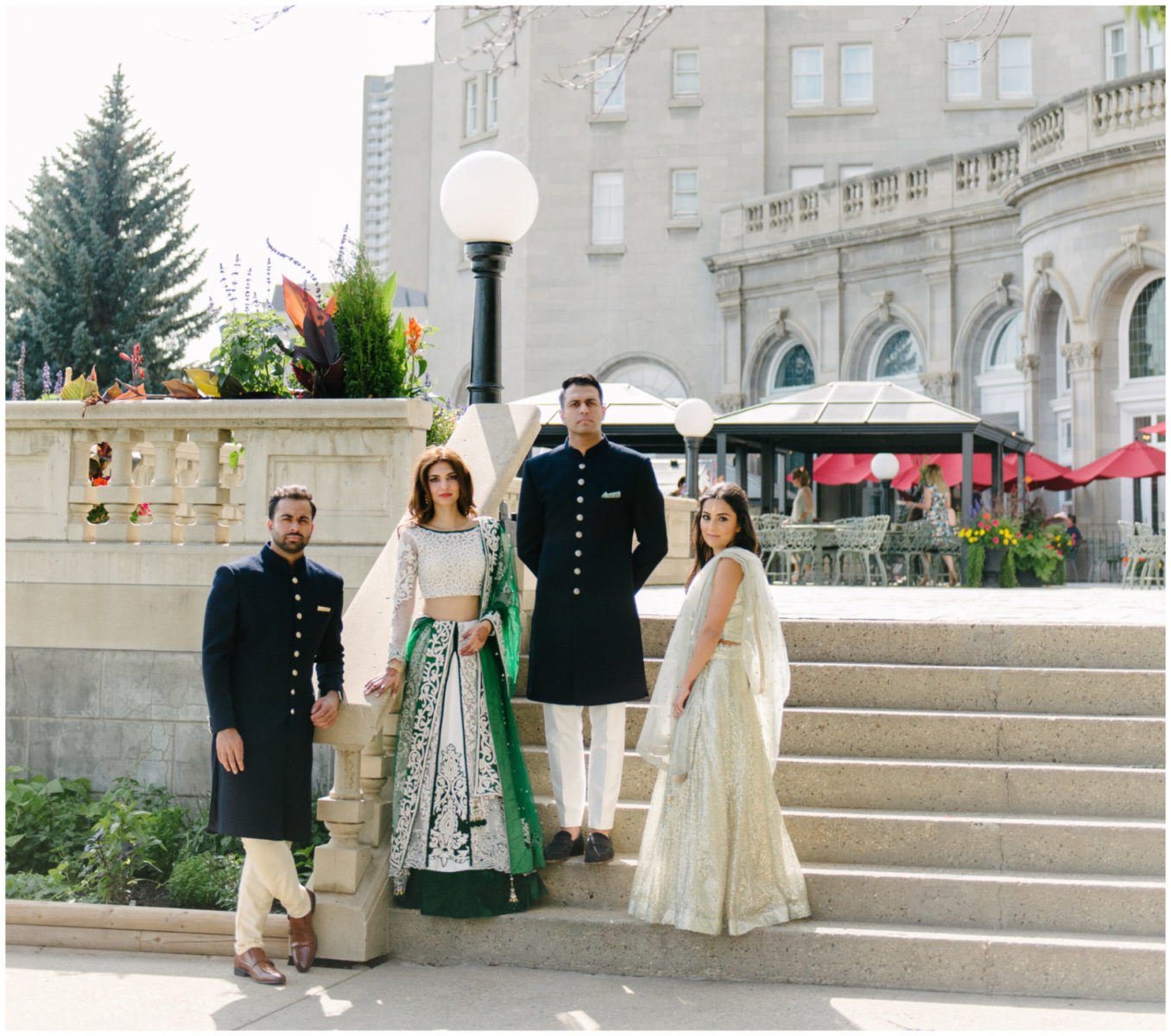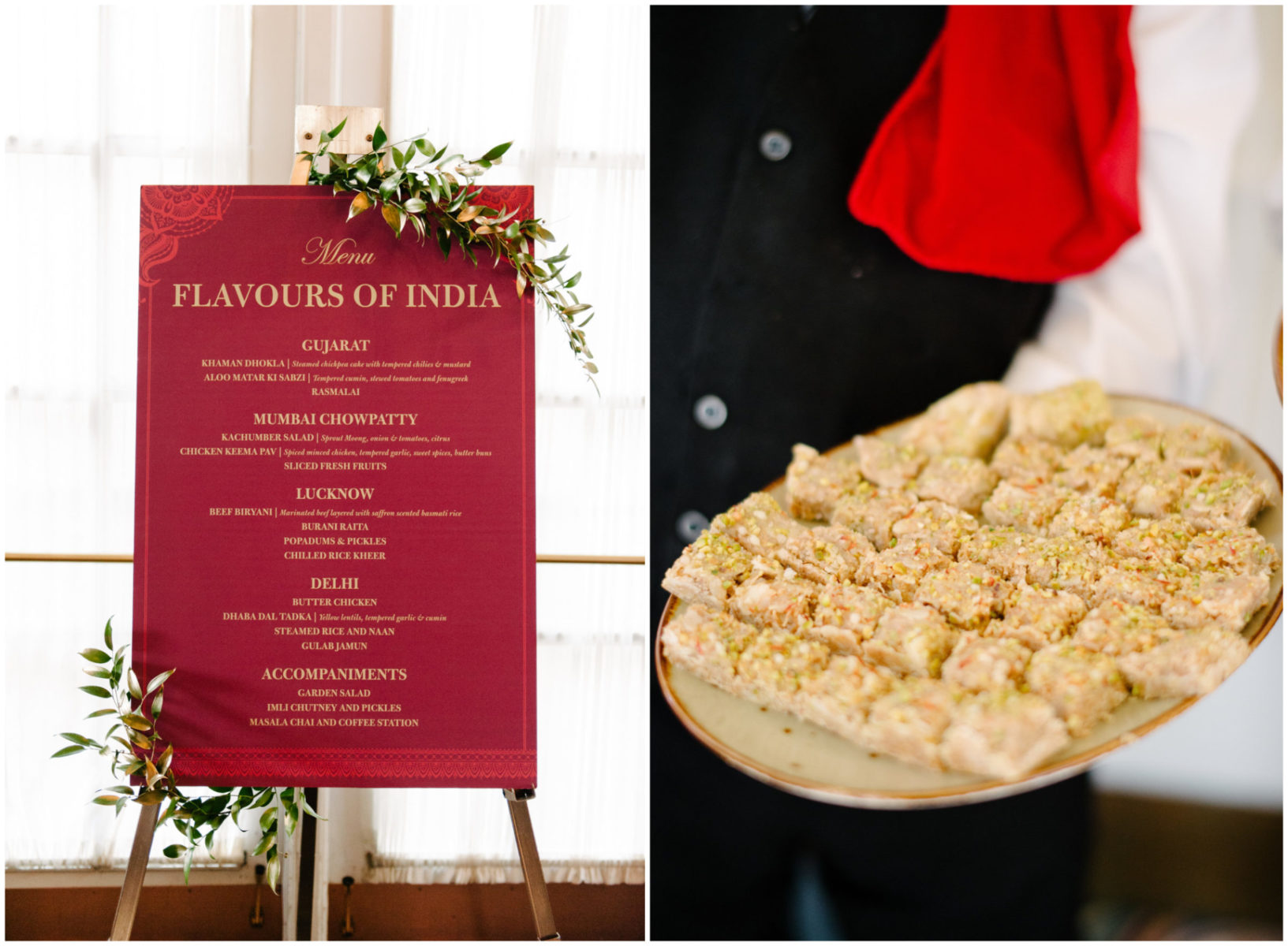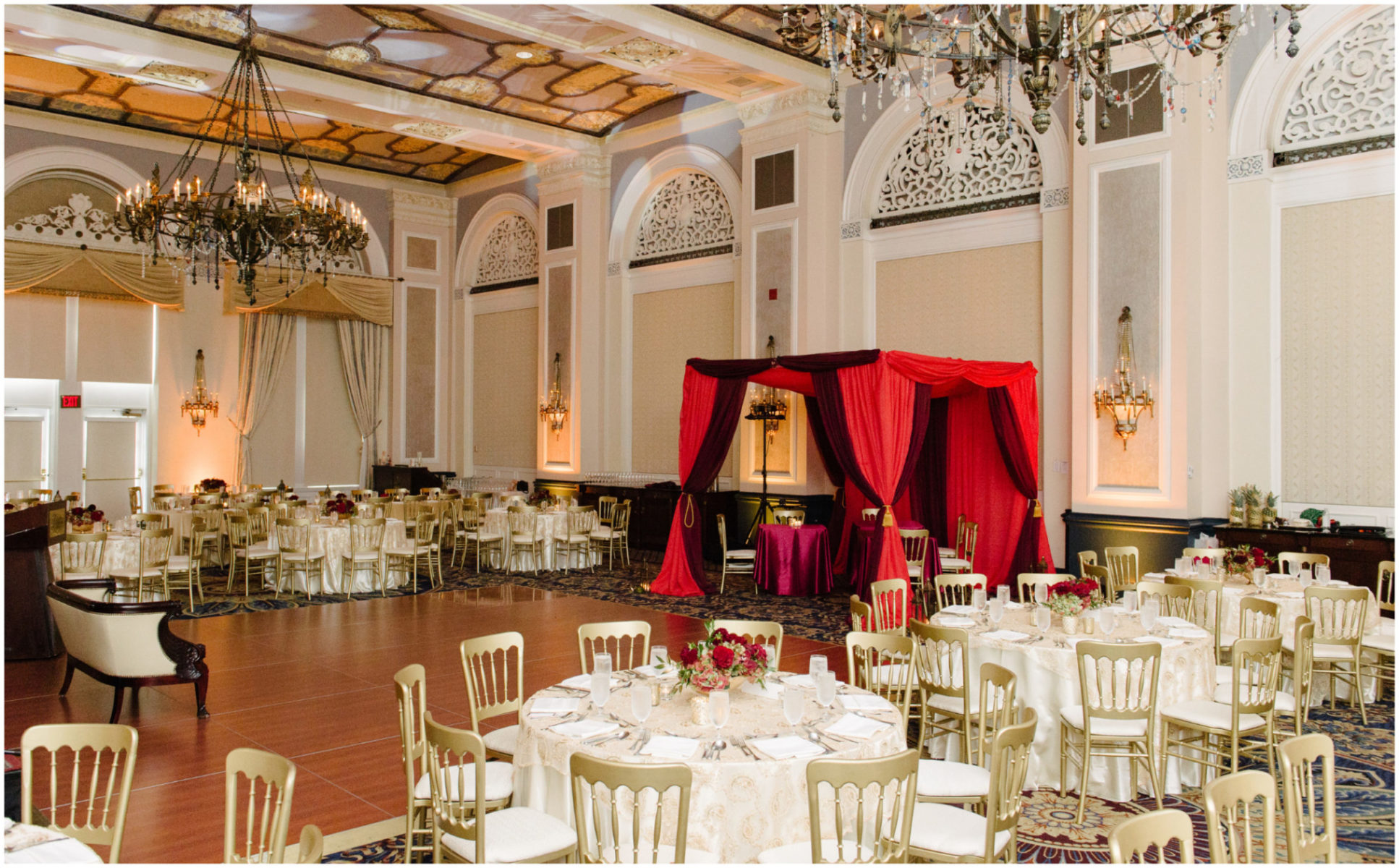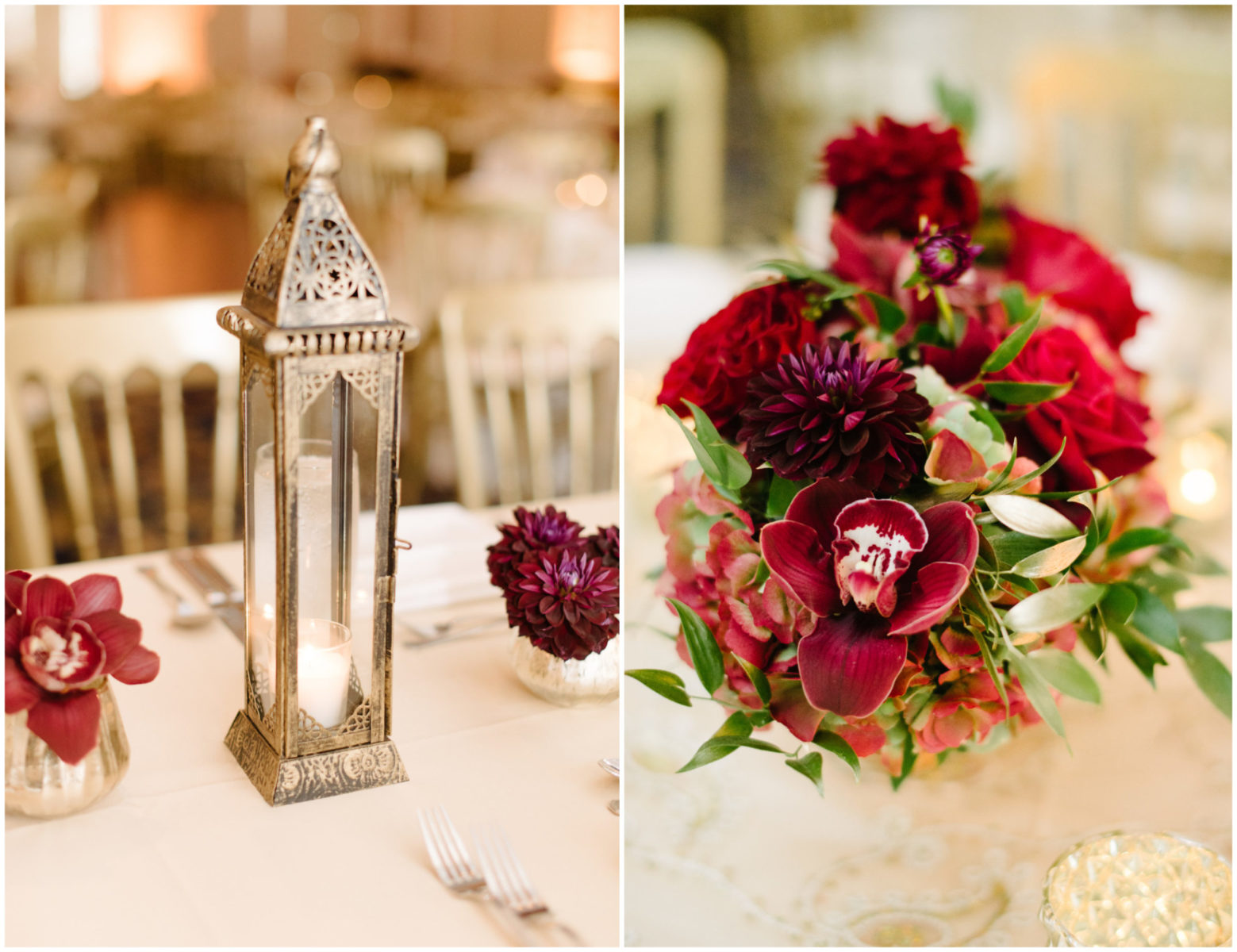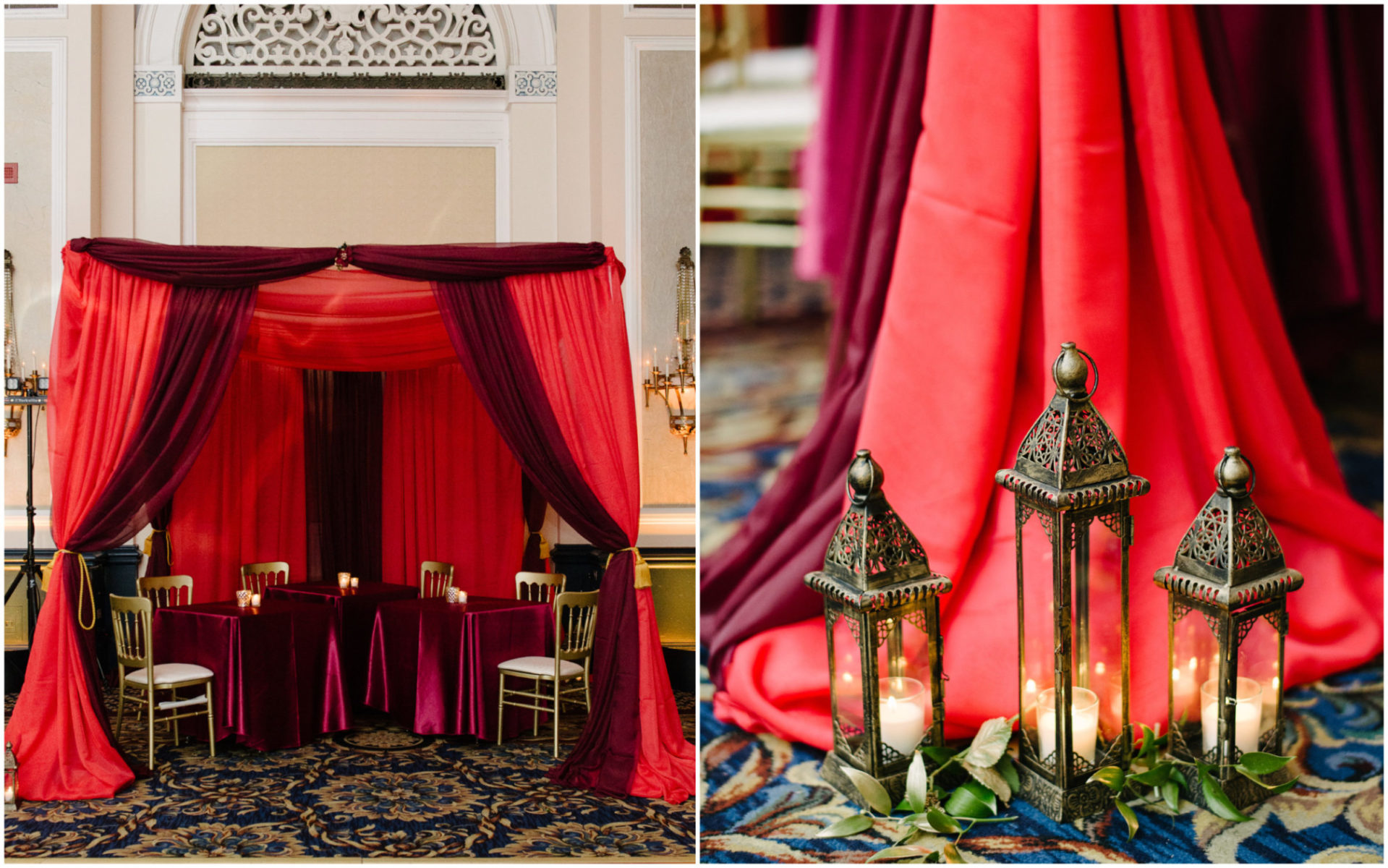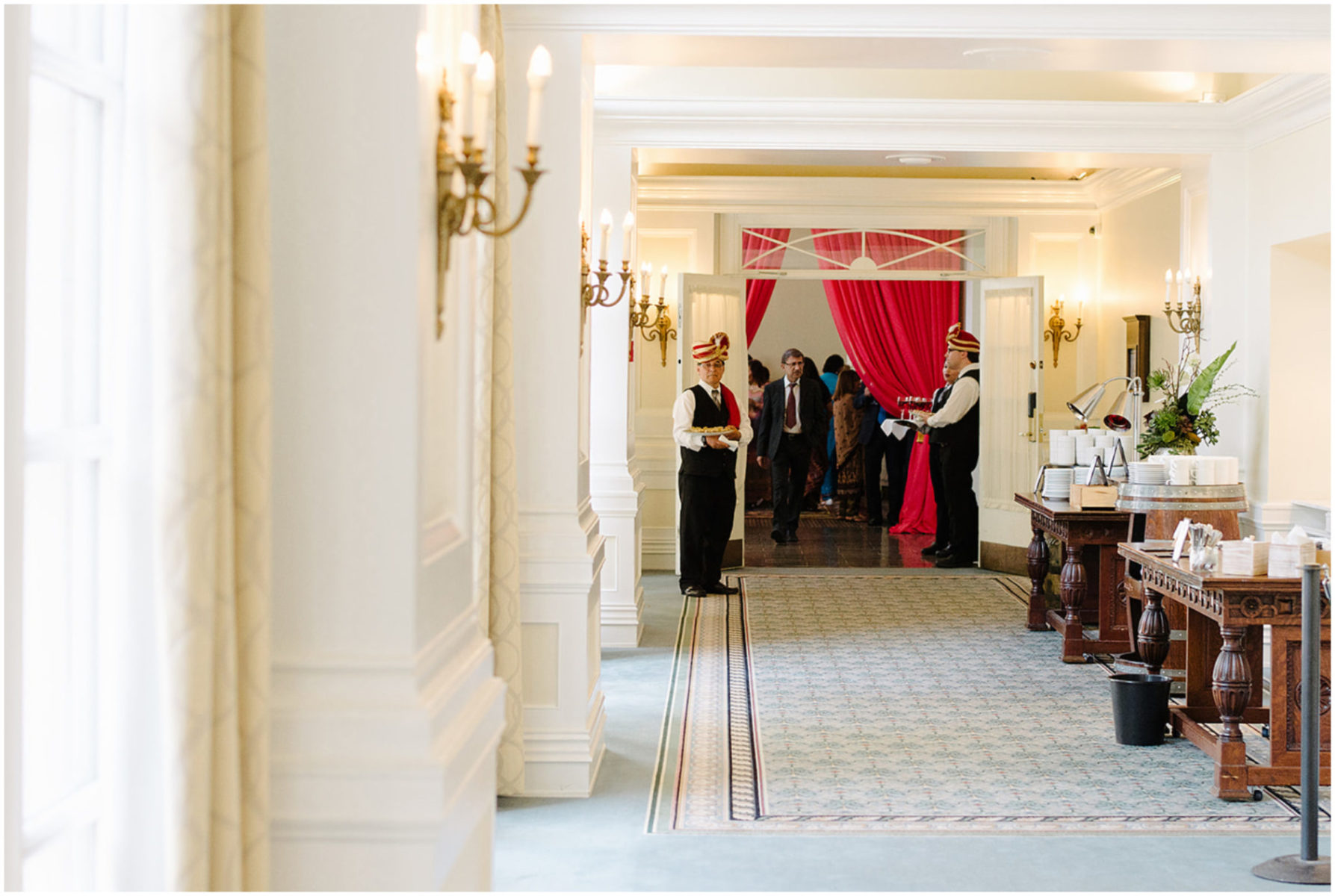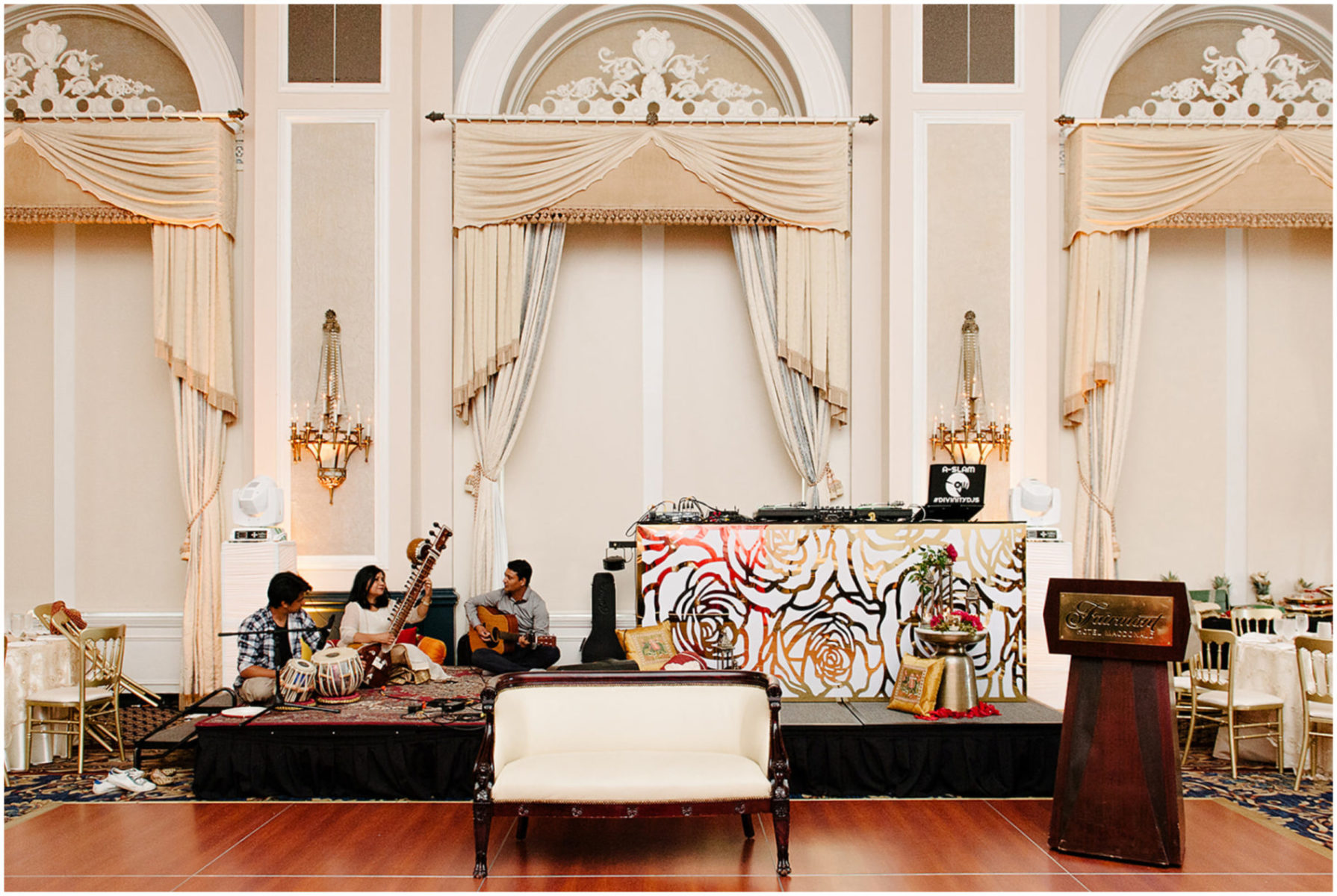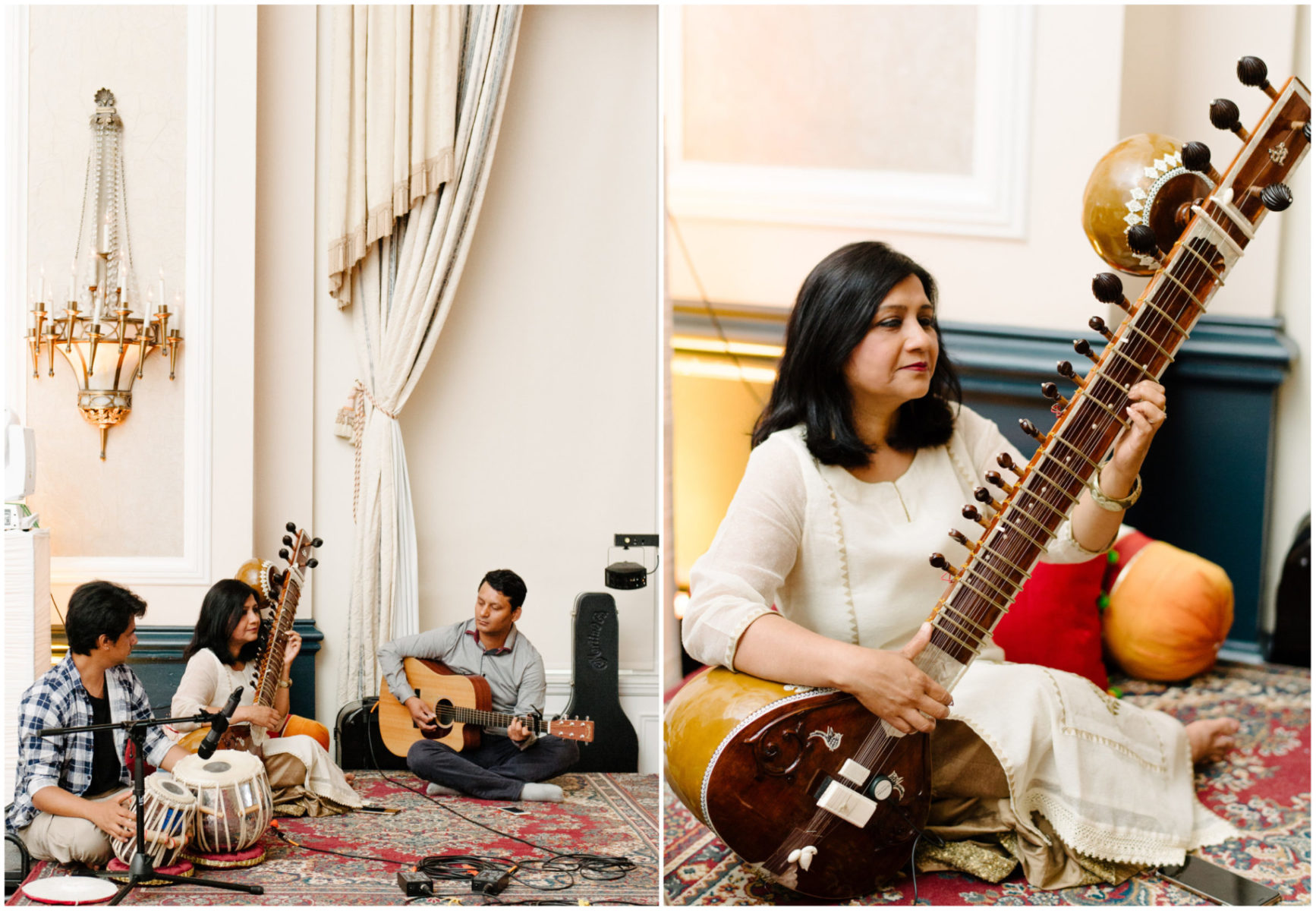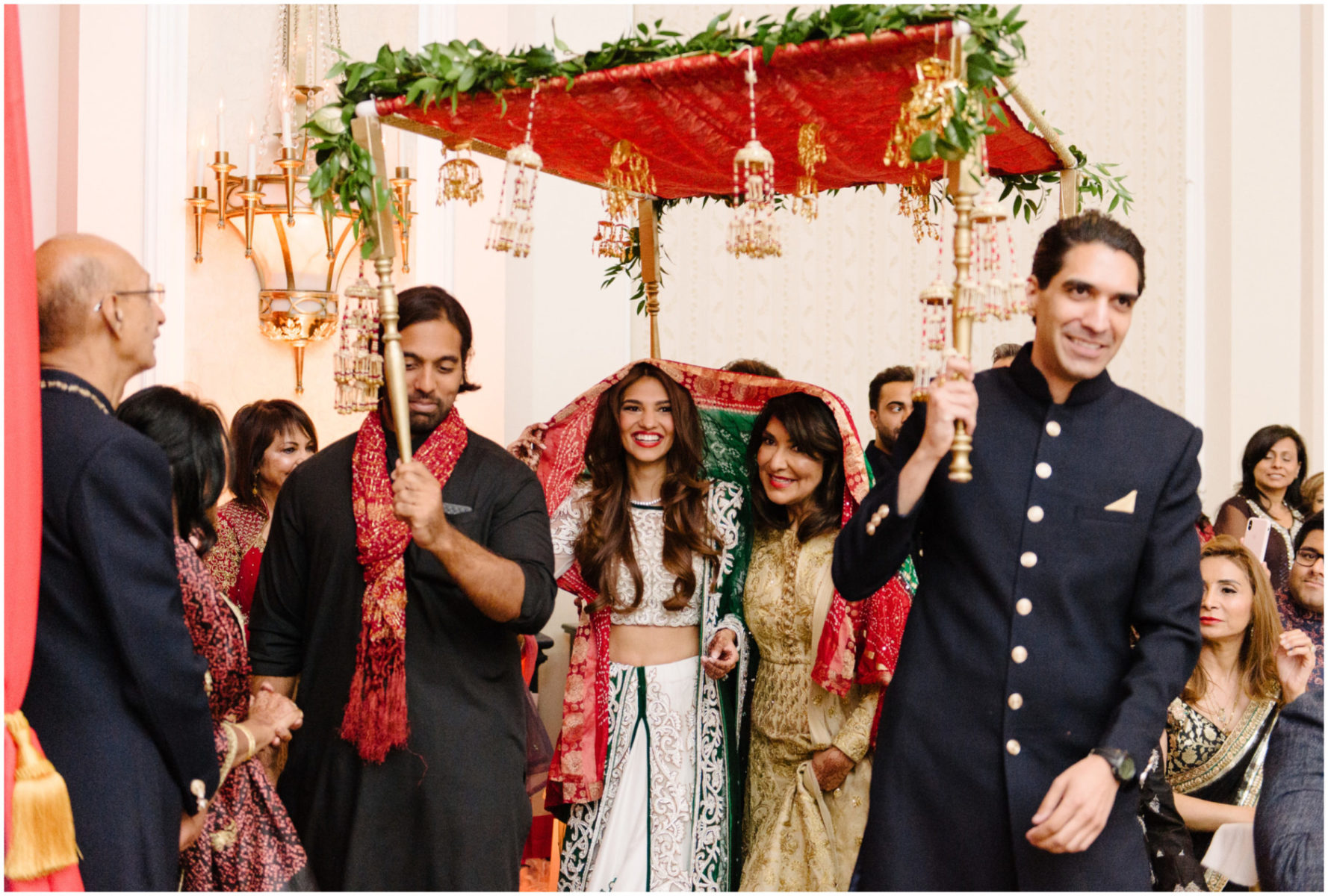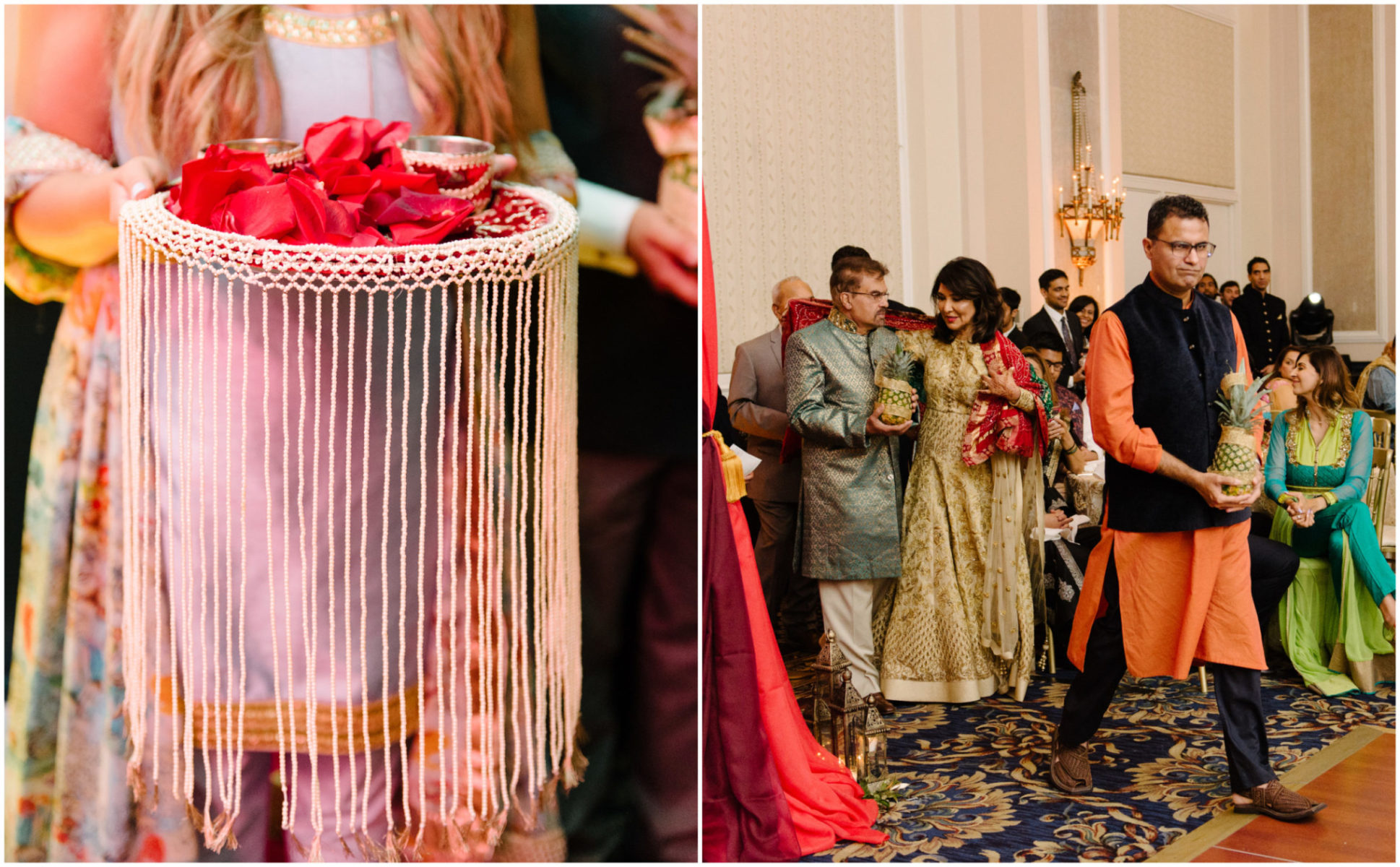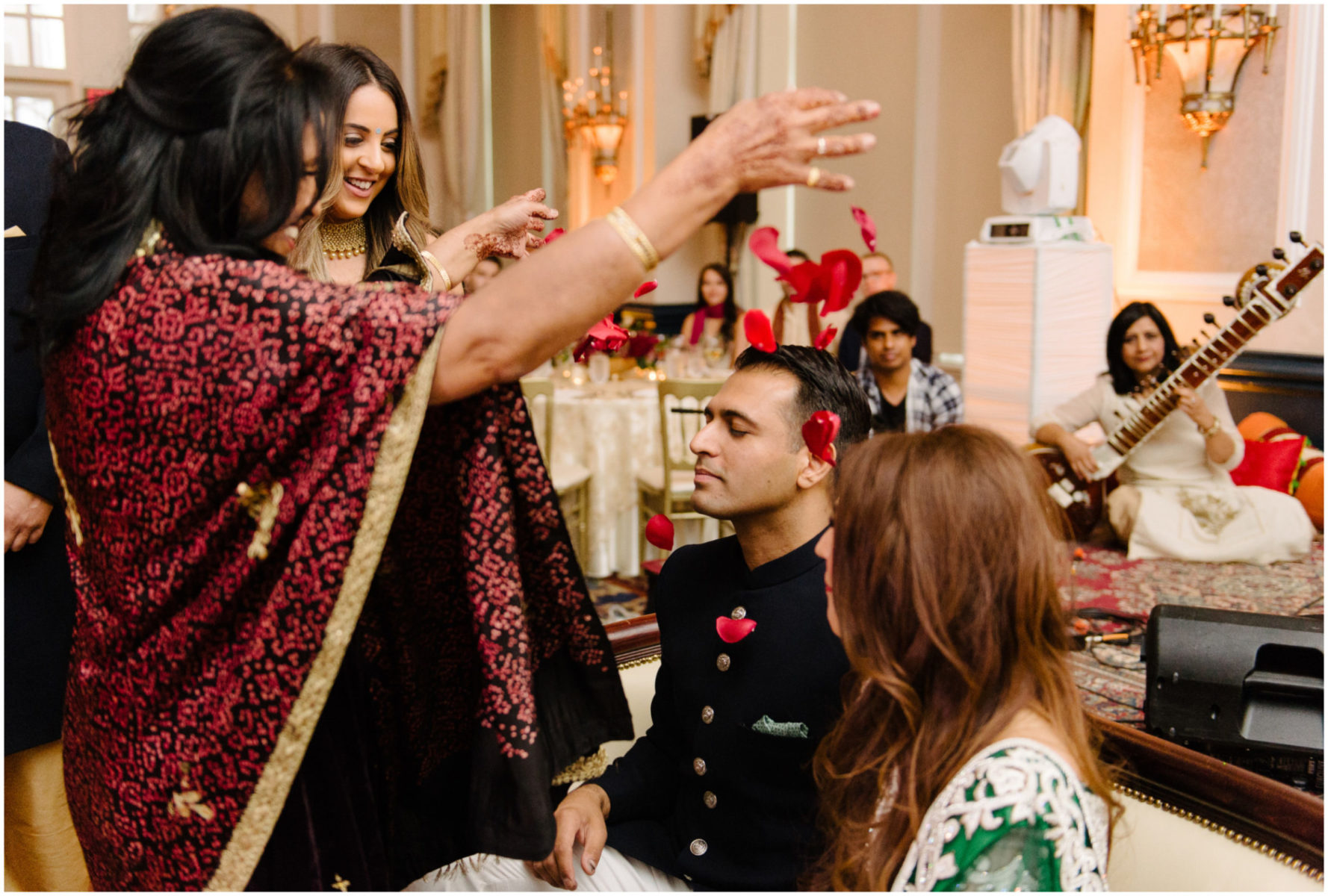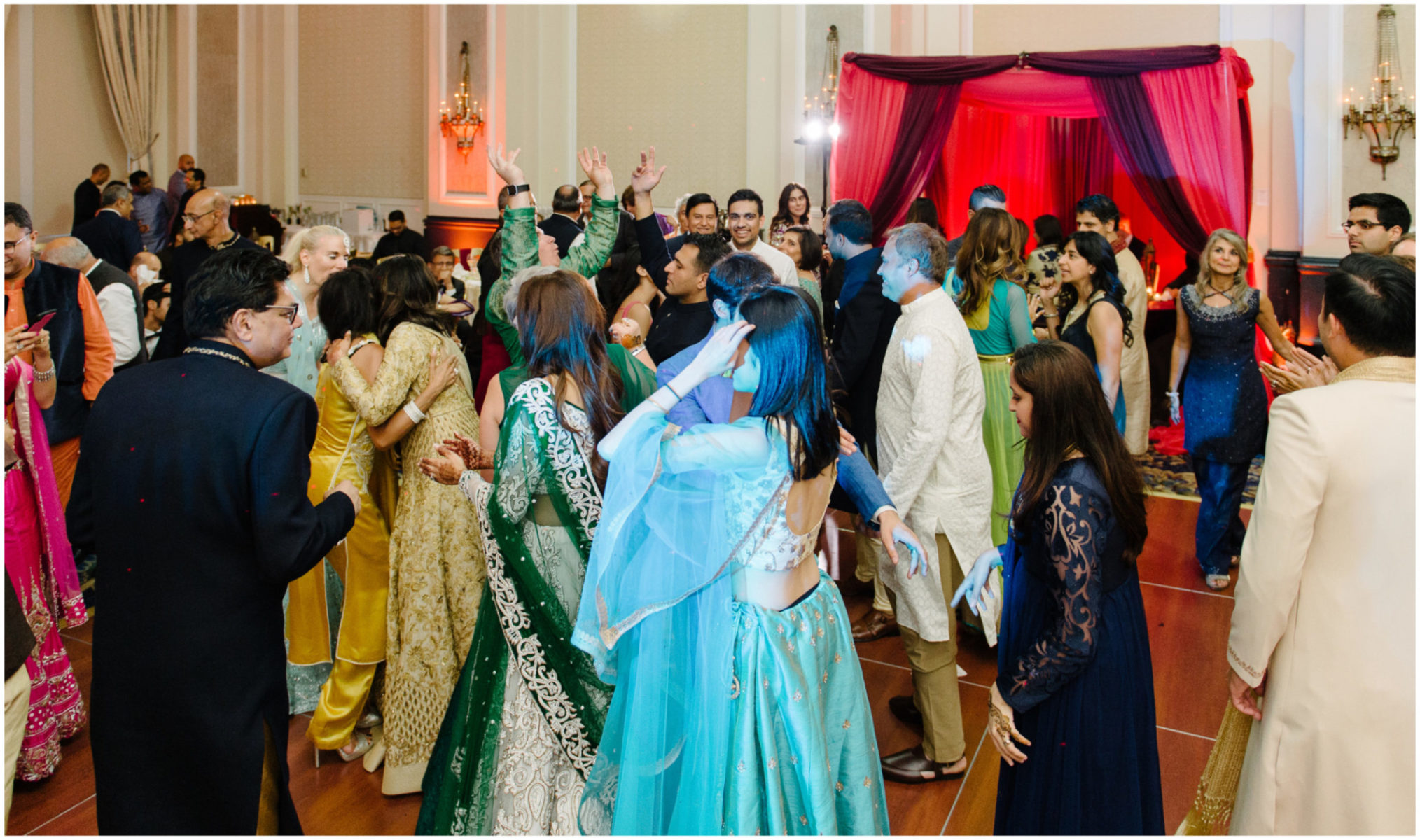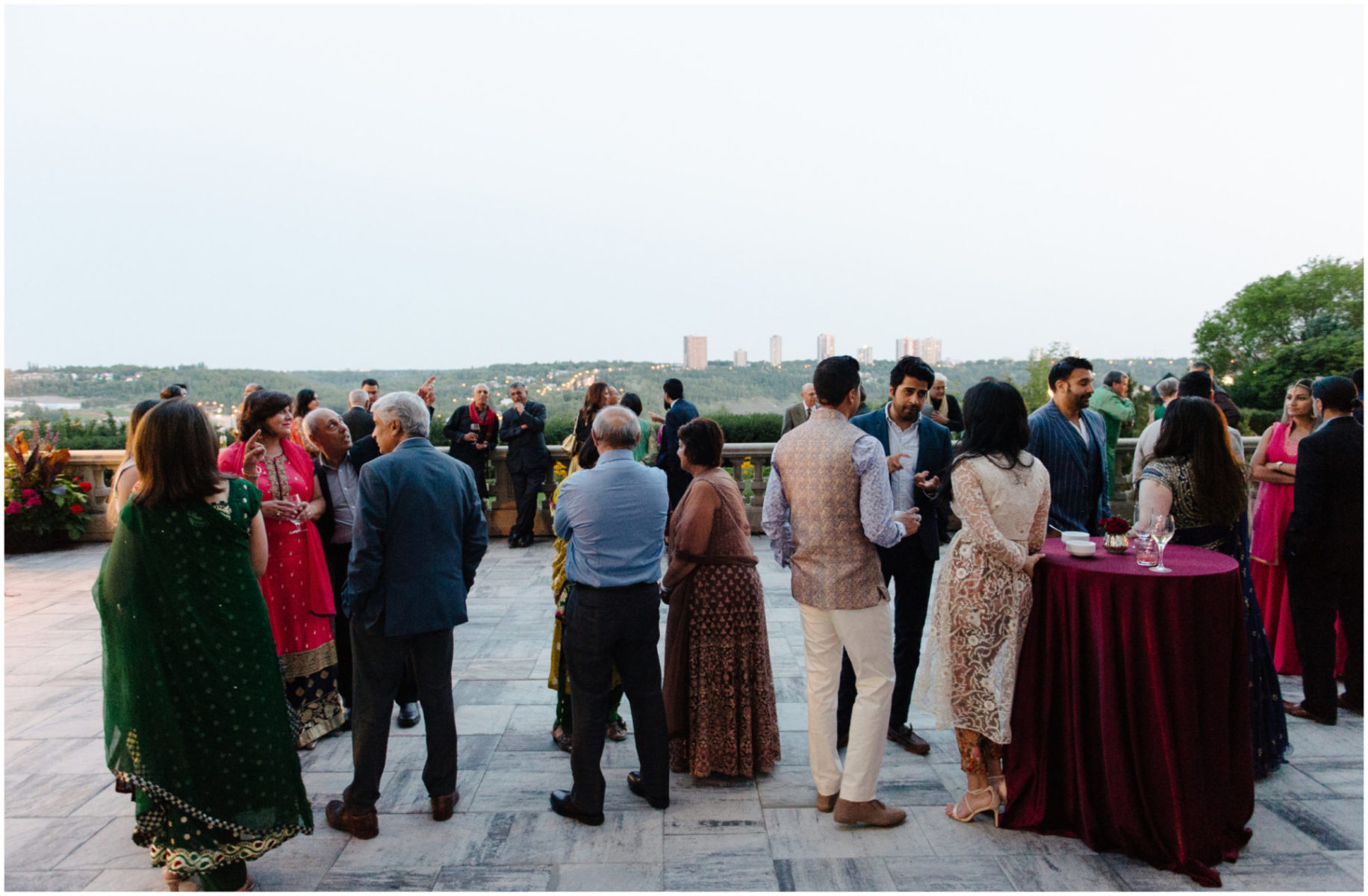 +  +  +  +  +  +  +  +  +  +  +
Jennifer + Team | Jennifer Bergman Weddings
Mehndi and Sangeet Event Planner, Edmonton