09/30/13
Delica Bridal is one of Edmonton's premiere bridal gown boutiques. Not only do they carry GORGEOUS gowns, but we love the relaxed atmosphere in-store and the large private dressing rooms. Our brides always rave about their experiences at Delica!
Read on below to learn more about Delica Bridal from owners Ashley McNeill-Dorado and Nicole McNeill…and brides, be sure to check out Delica's upcoming Sample Sale. On October 19th, 2013 from 9:00 AM to 11:00 AM, select dresses will be up to 70% off! Plus, the first 10 brides in store will also receive an additional $50.00 savings off their purchase during this sale!
 +  +  +  +  +  +  +  +  +  +  +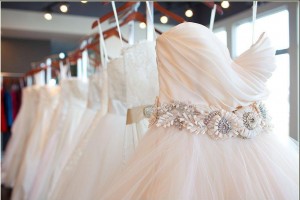 Tell us about Delica Bridal.
Delica Bridal is a bridal boutique in south Edmonton, owned by two sisters with a passion for fashion and weddings. The vision to bring a different bridal experience to Alberta started about three years ago and became a reality in May 2011. We have loved helping all our brides and look forward to helping more achieve their wedding day vision!
Why did you start Delica Bridal?
Although the Alberta market has some amazing bridal stores, we wanted to created a store that had a boutique environment with a strong customer service aspect. It can be a very overwhelming experience when looking for a perfect dress and we wanted to create a store that has a relaxed atmosphere with educated consultants to help make the experience easier and more comfortable. We believe that purchasing a bridal gown should be stress free and low pressure, and we wanted to give Alberta brides this experience.
What types of gowns do you offer?
Every bridal dress found at Delica Bridal is exclusive to the boutique; meaning you will not find the exact same dress anywhere else in Edmonton. The designers offered at Delica are Lazaro, Alvina Valenta, Jim Hjelm Blush, Hayley Paige, Lillen, and Jenny Yoo. We are excited to be introducing Monique Lhuillier Bliss in October 2013!
We hand pick all our sample pieces to ensure there is a large diversity among our pieces. We take into account how the dress will fit on a bride, quality of the fabrics and price. We look for pieces that are trendy yet still timeless, different from other dresses in the market, and that offer customization options.
When should a bride begin looking for her wedding gown?
A bride should start looking for her gown 8- 10 months prior to her wedding date. Every designer is different and has their own lead times, but generally it takes between 4-6 months for the gown to arrive. It's also important to take into consideration alterations, which can take up to 2-3 months to complete. It's important not to leave shopping for your gown last minute; the longer you wait, the fewer options you will have.
What are some of the upcoming bridal trends you are seeing for 2014?
For bridal, we are seeing a lot of beaded column dresses with head-to-toe embellishments – think Great Gatsby. Along with that, we are seeing a lot of gowns with illusion necklines and detailed backs. Designers are also experimenting with different fabrics and textures: metallic lace, glitter tulle and textured embroidery. Blush and champagne colours are still popular for those seeking something different than the traditional white.
Any tips for brides-to-be?
Be open-minded and trust your consultant. Your consultant is a bridal gown expert and can help guide you to finding the right dress.
If the dress doesn't appeal to you on the hanger, don't shy away from it –  it might look completely different on, and could possibly be 'the one!'
Another important tip is to avoid bringing a large entourage with you to your appointment. Too many opinions can be overwhelming and may overshadow the vision you have for your wedding. Instead, bring a few trusted family members and/or friends that will support you one hundred percent.
 +  +  +  +  +  +  +  +  +  +  +
Here are some beautiful JBW brides in Delica Bridal gowns!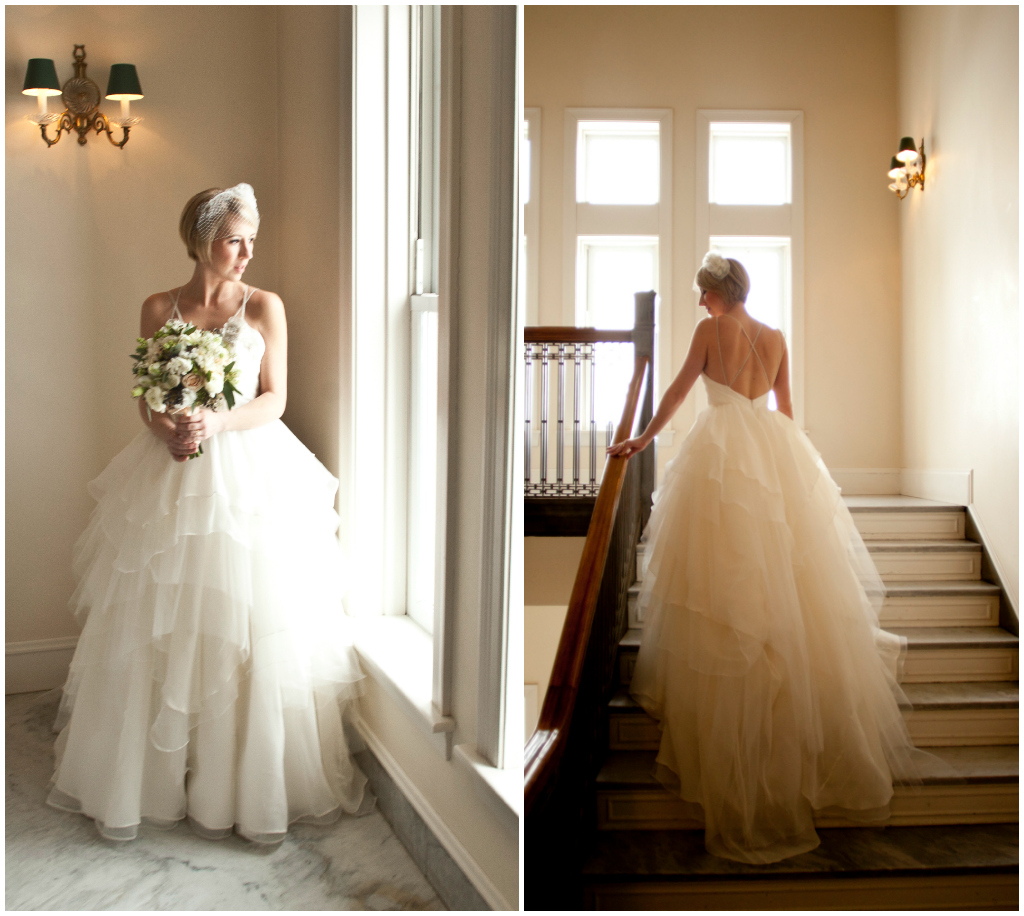 Photo Credit: Studio 9 Photographics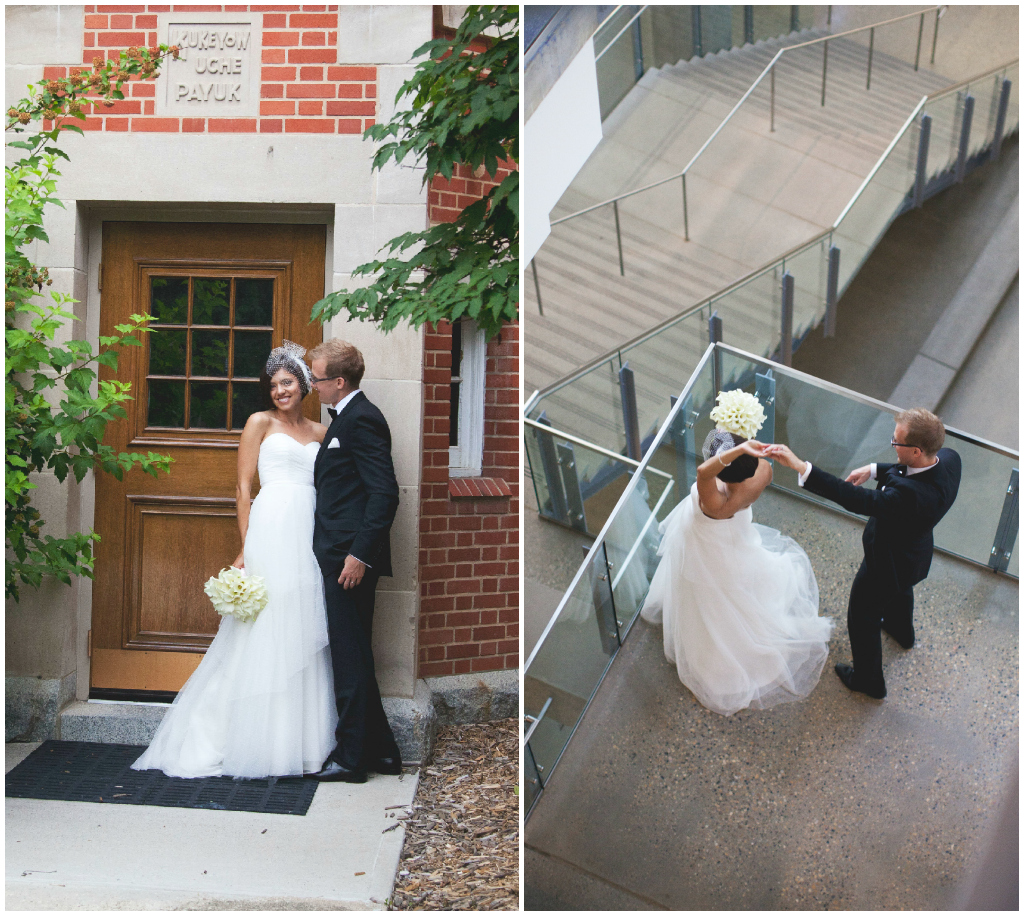 Photo Credit:  Diamond Cake Photography
Jennifer + Team | Jennifer Bergman Weddings
Edmonton Wedding Planning + Design