Posts Tagged: Photos before ceremony
03/27/17
This wedding is very special to our team as the beautiful bride was one of our own. Kelsey began working as an intern at JBW and learned quickly, taking on the role as Assistant Wedding Coordinator. She met Dean as part of her own whirlwind love story and moved to Northern Alberta to be with him, sadly leaving the JBW team – but we were so happy for her new adventure! A couple years later we were honoured to be asked to coordinate Kelsey + Dean's wedding at Buffalo Mountain Lodge in beautiful Banff, Alberta.
Kelsey + Dean chose to do a first look and take their photos before the ceremony. This is a great idea for a destination wedding, as it allows guests to enjoy their day and explore the local attractions. After the most touching and heartfelt ceremony (for real, we were blown away!), guests enjoyed cocktails while we transformed the Wapiti Room for dinner. Ash grey linens and wooden chiavari chairs complemented the rustic setting, while gold mercury accents and soft blooms in creams and blush added romance and elegance.
The stone fireplace was covered in candlelight, and the wedding party sat in front of it at a grand King's Table – which only partially collapsed due to a faulty table leg! We can laugh about it now as no dresses were harmed during this incident – and what's a wedding without a funny story to share!?
Before departing, guests were invited to enjoy Sunday brunch with the newlyweds. It was the perfect mountain wedding weekend for the most deserving couple! Enjoy these beautiful images by Nicole Ashley Photography.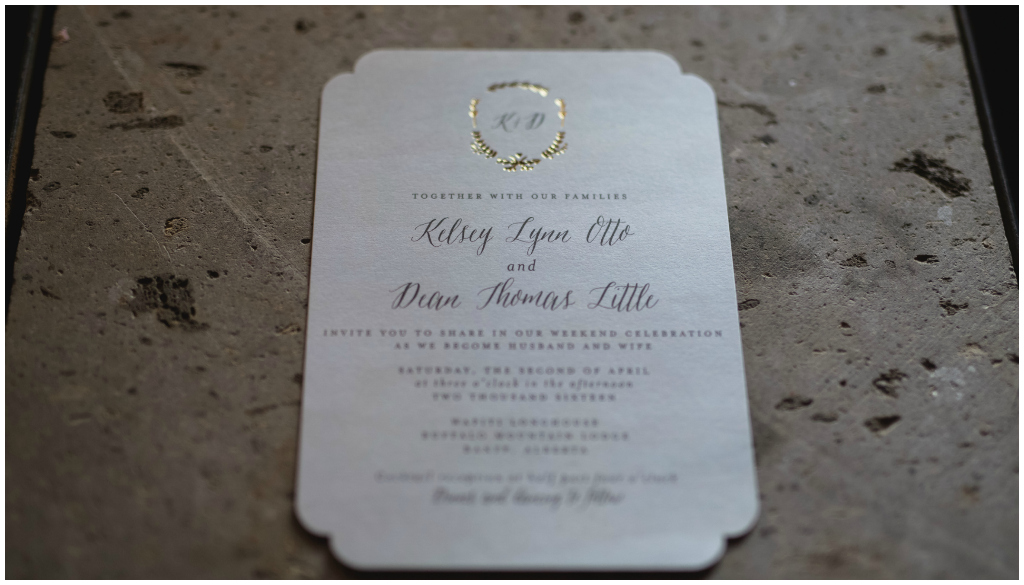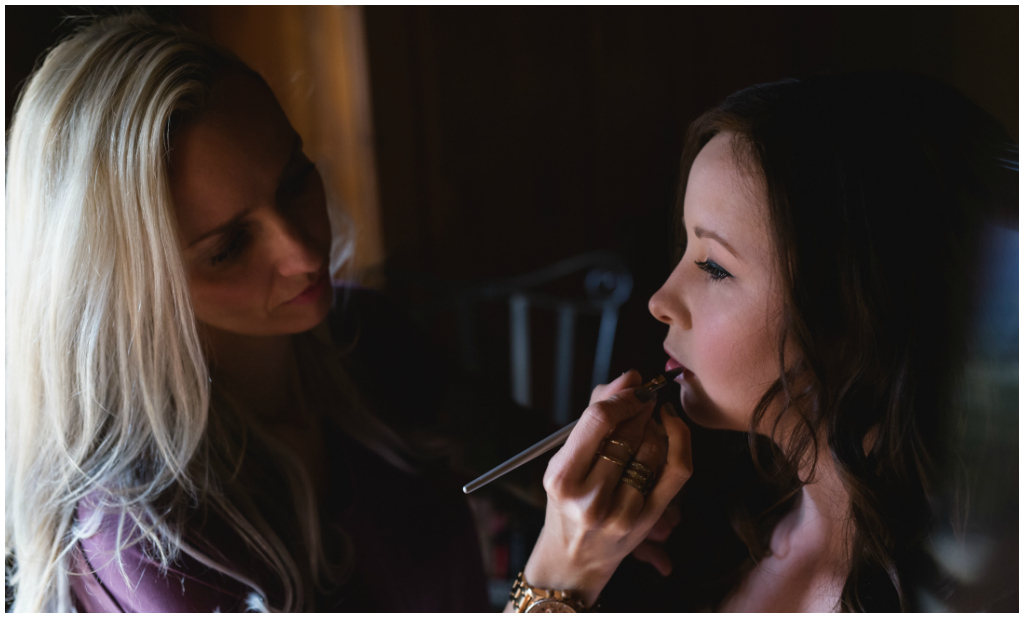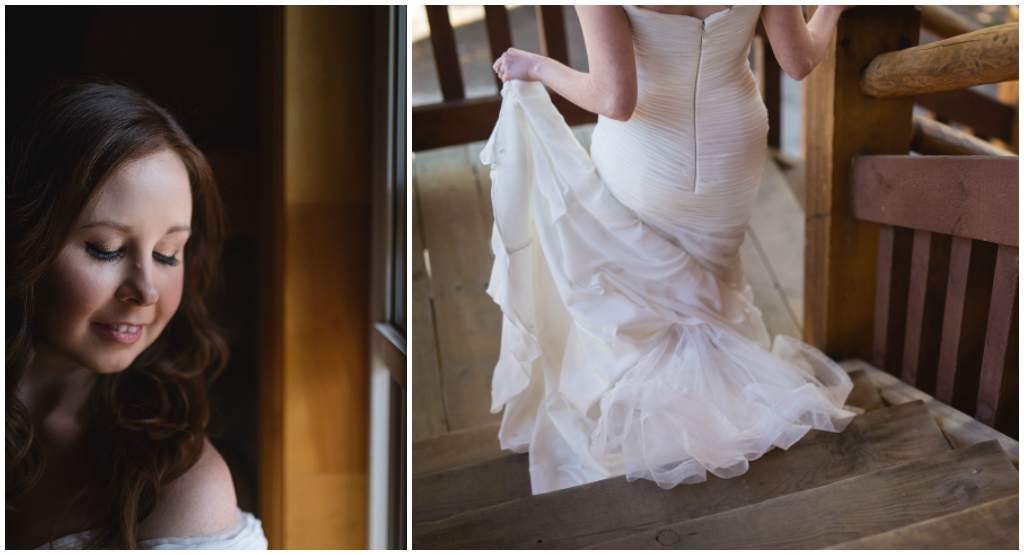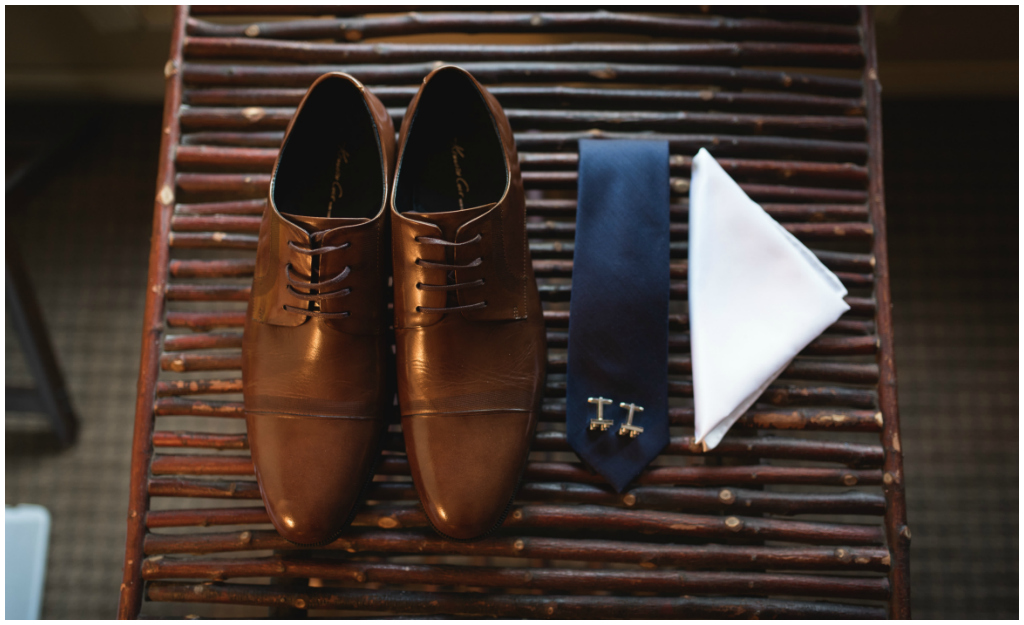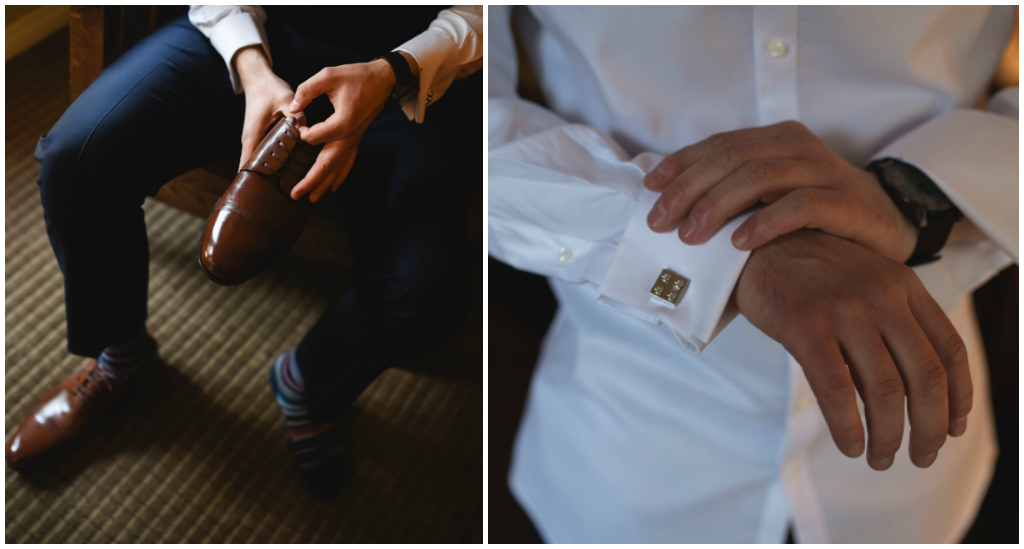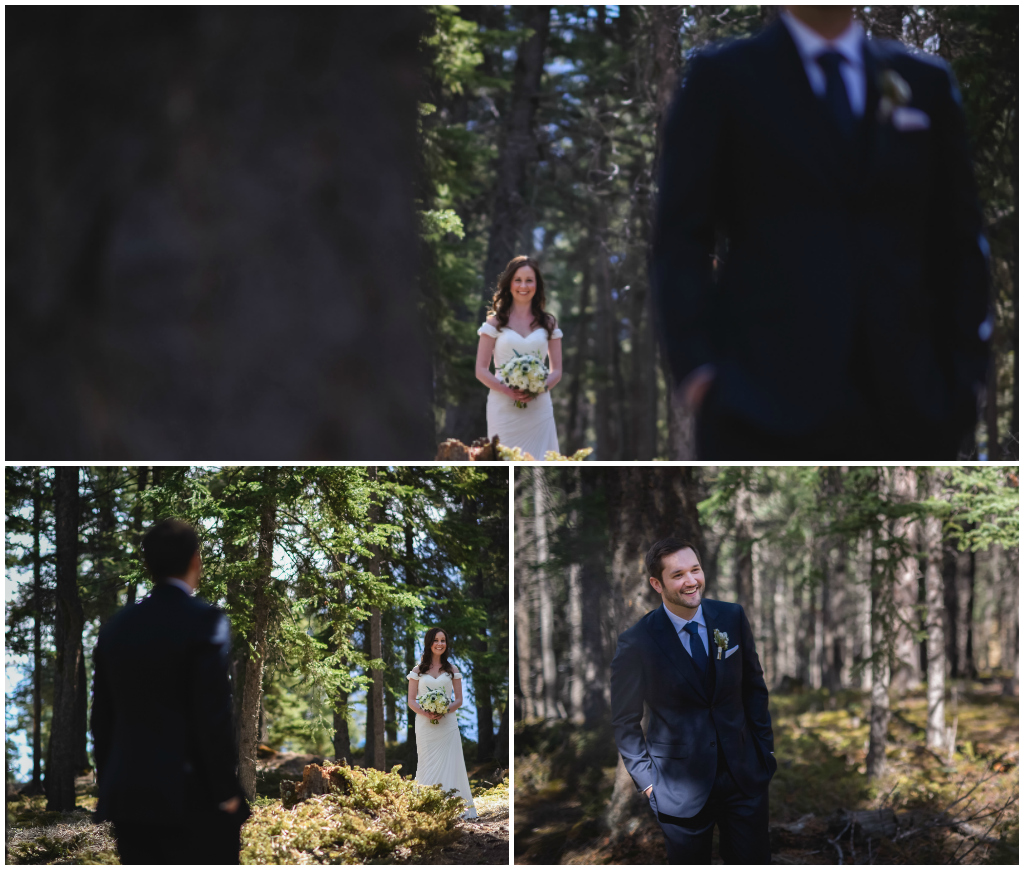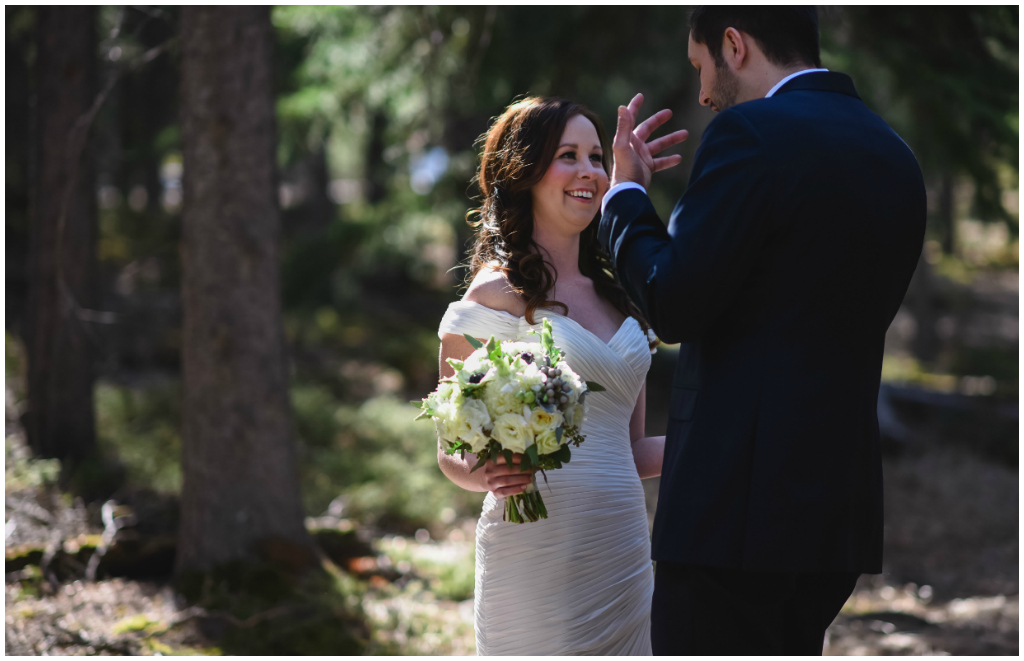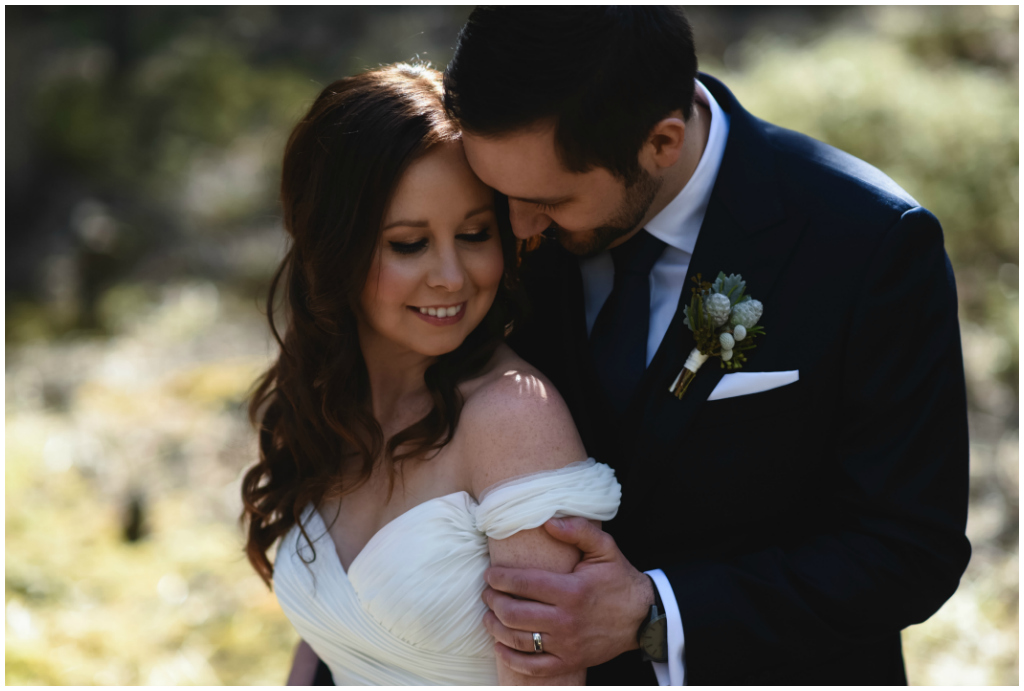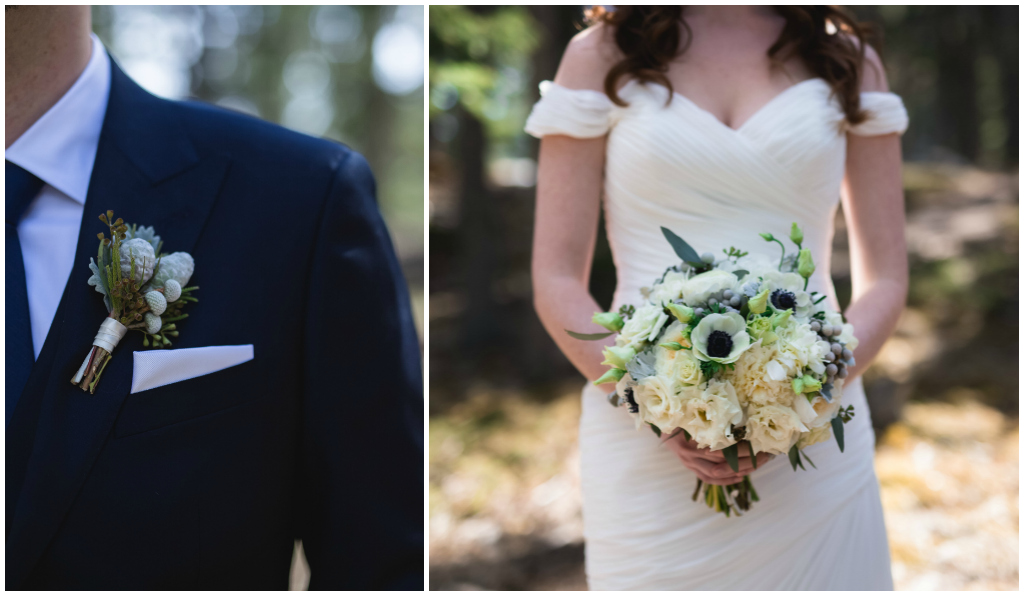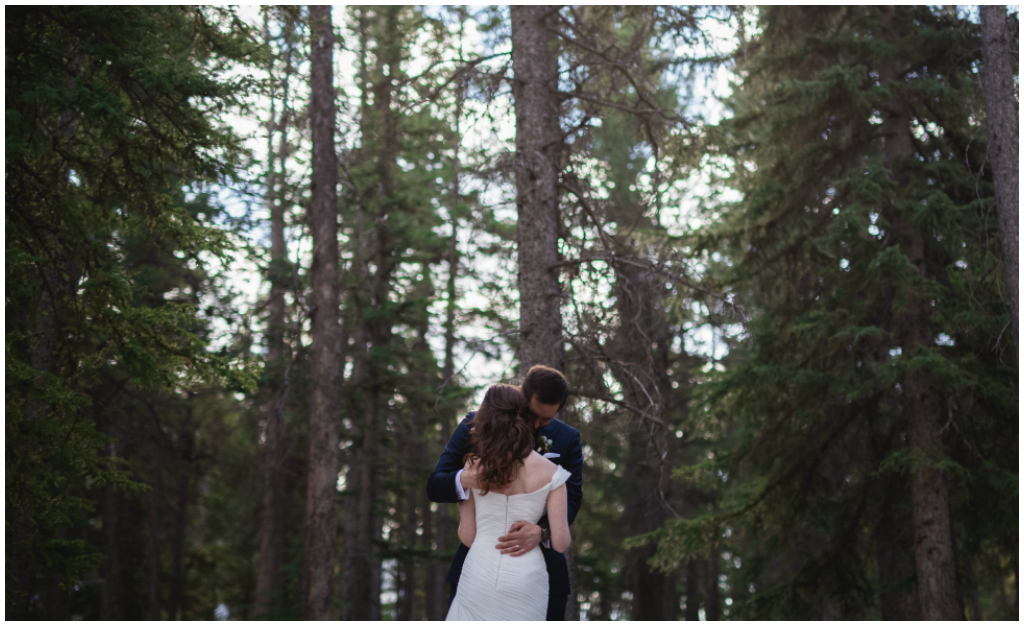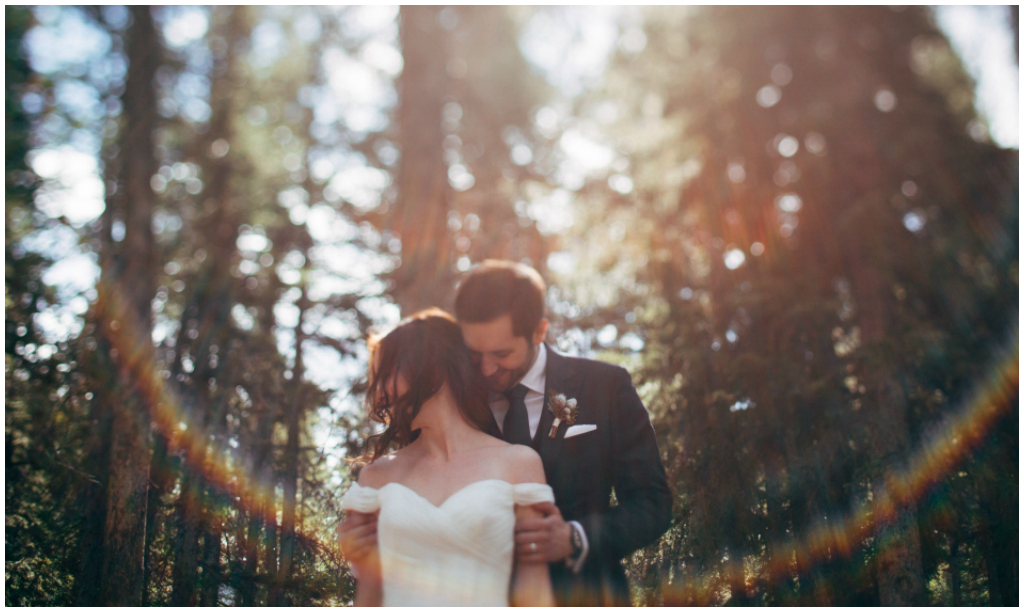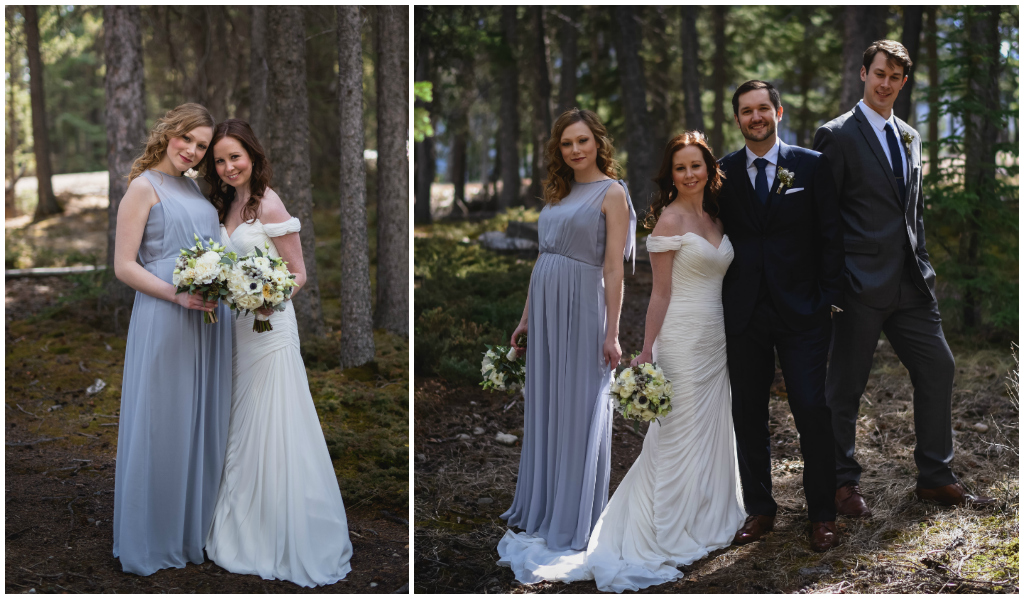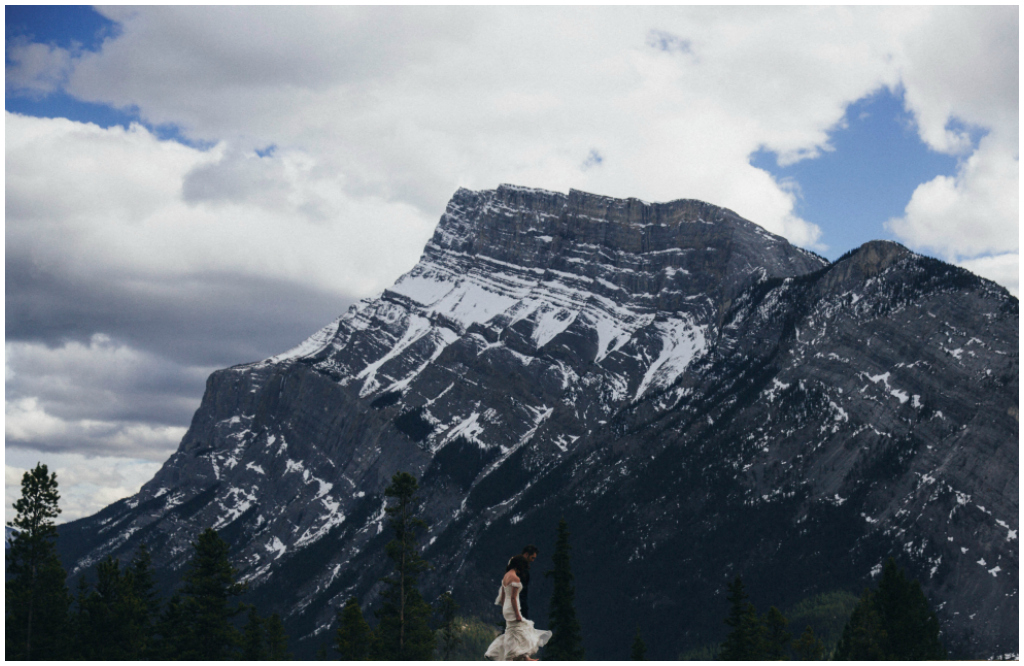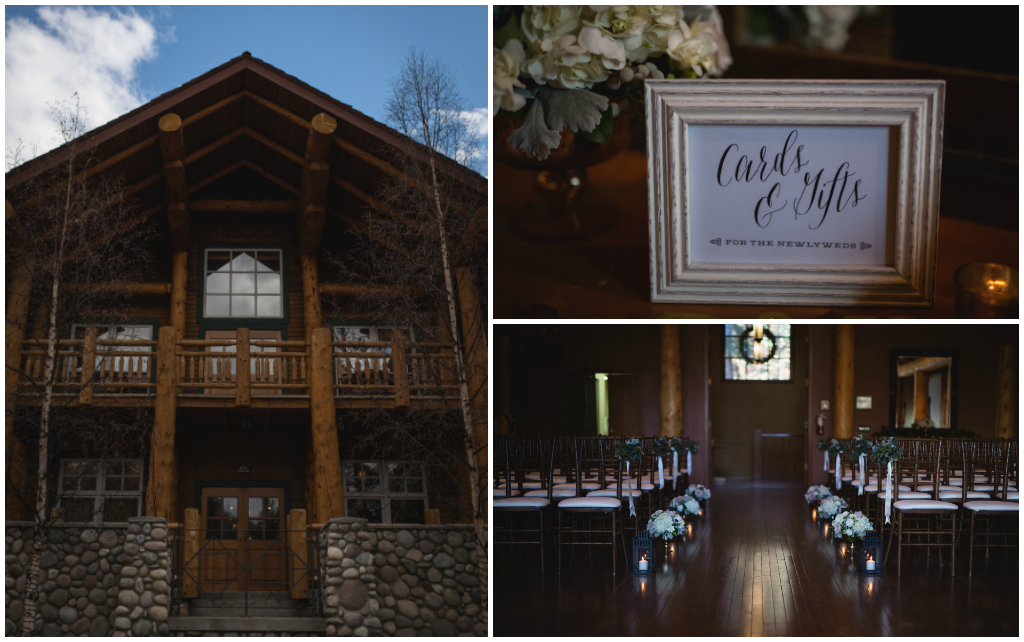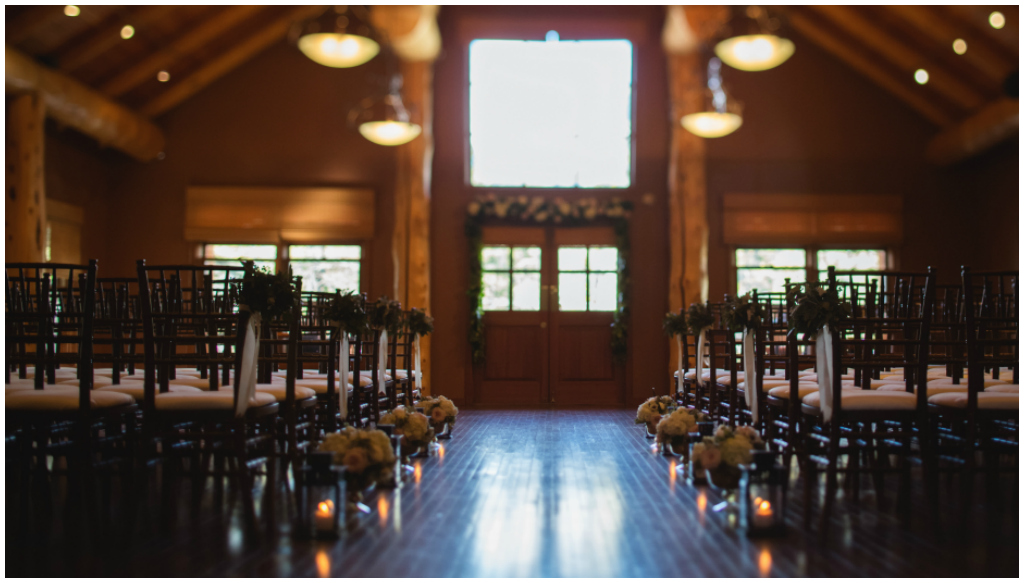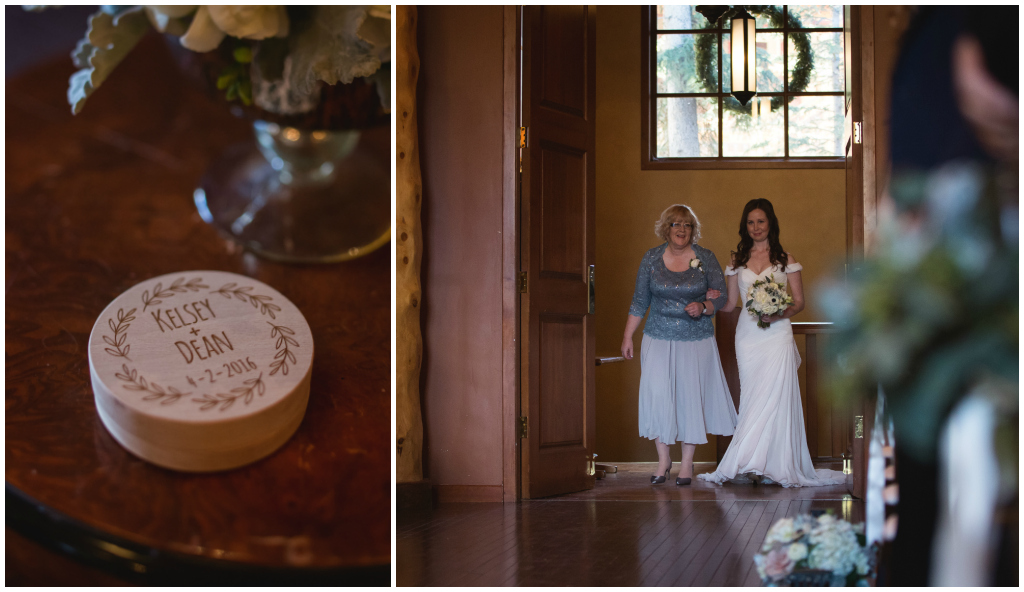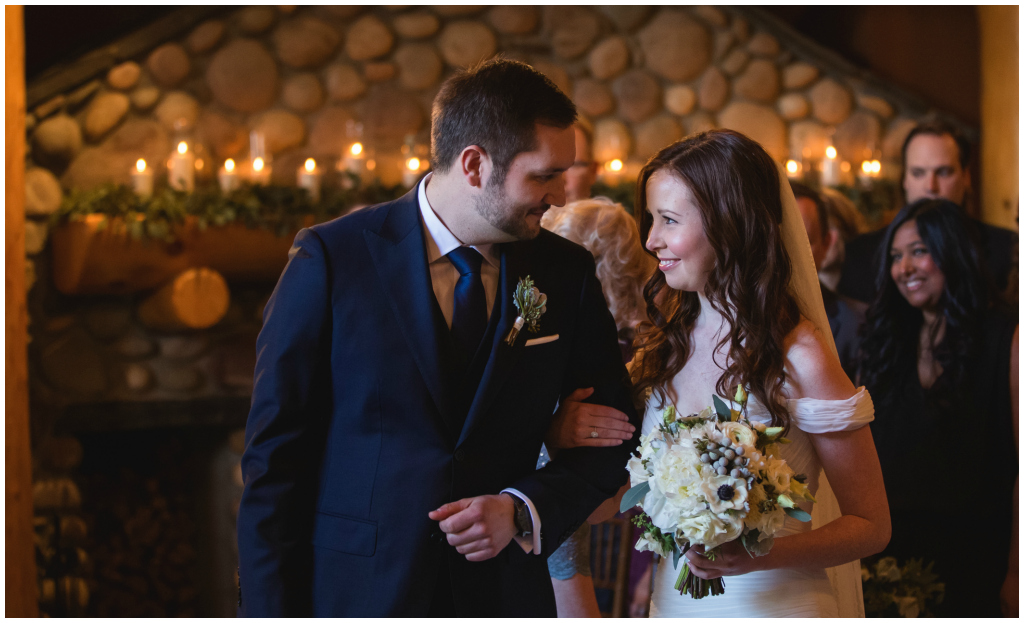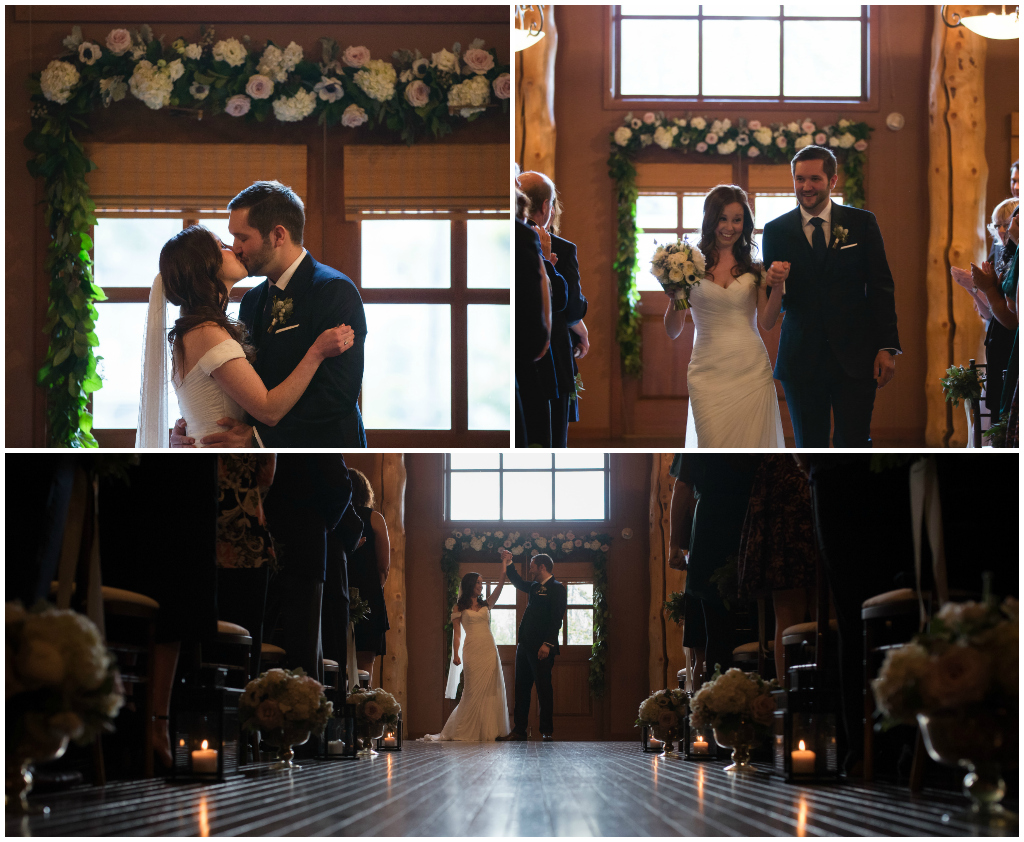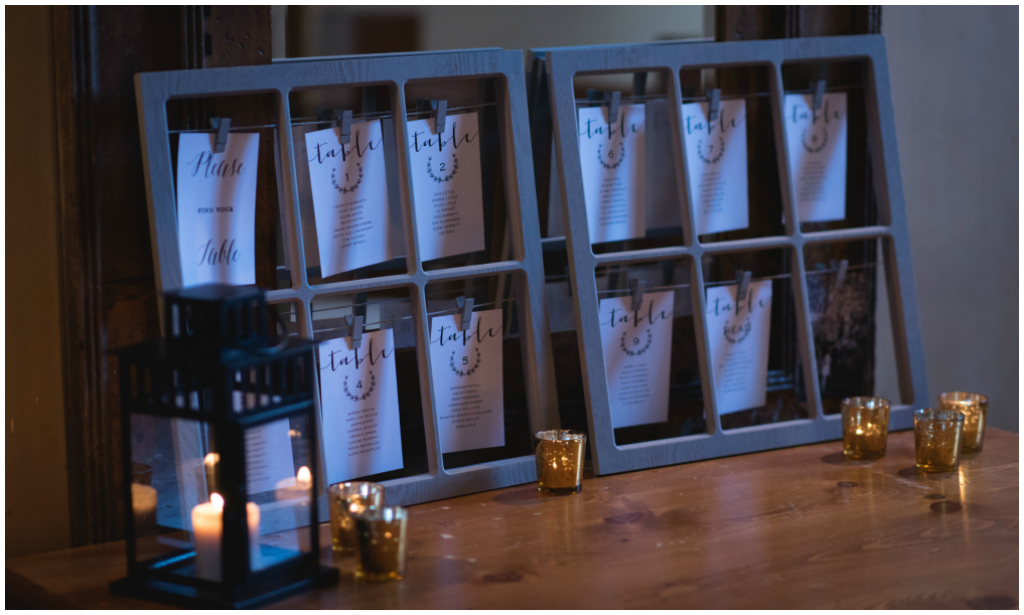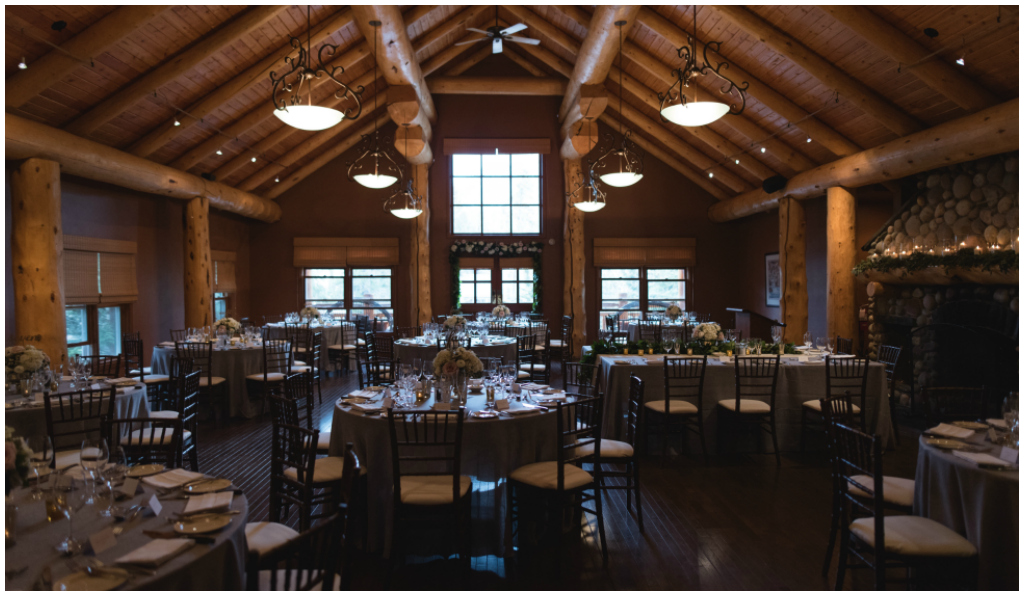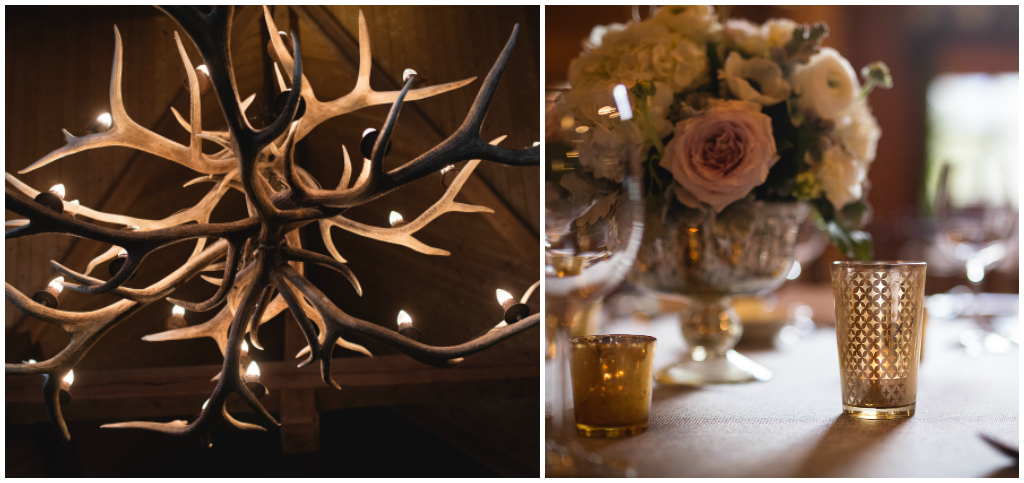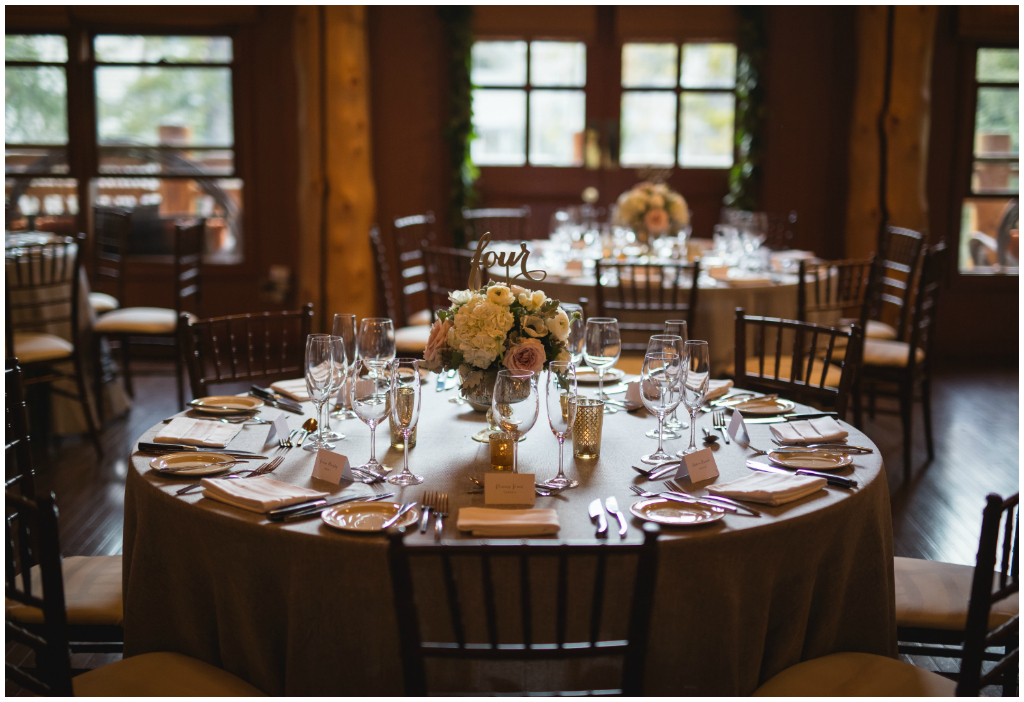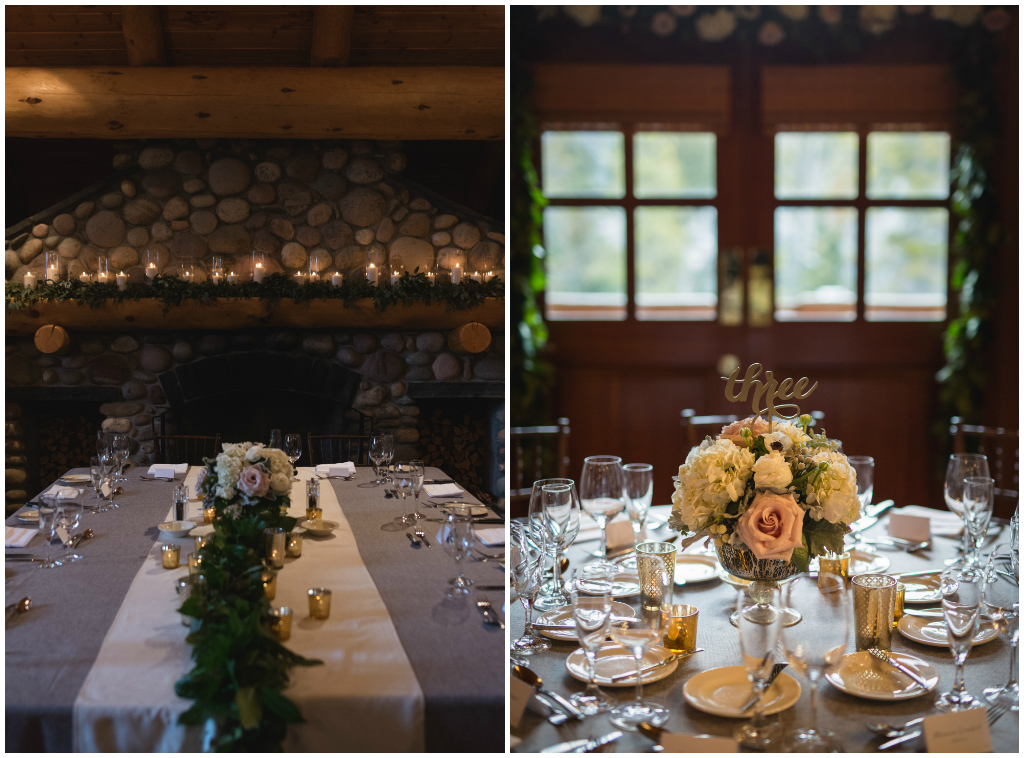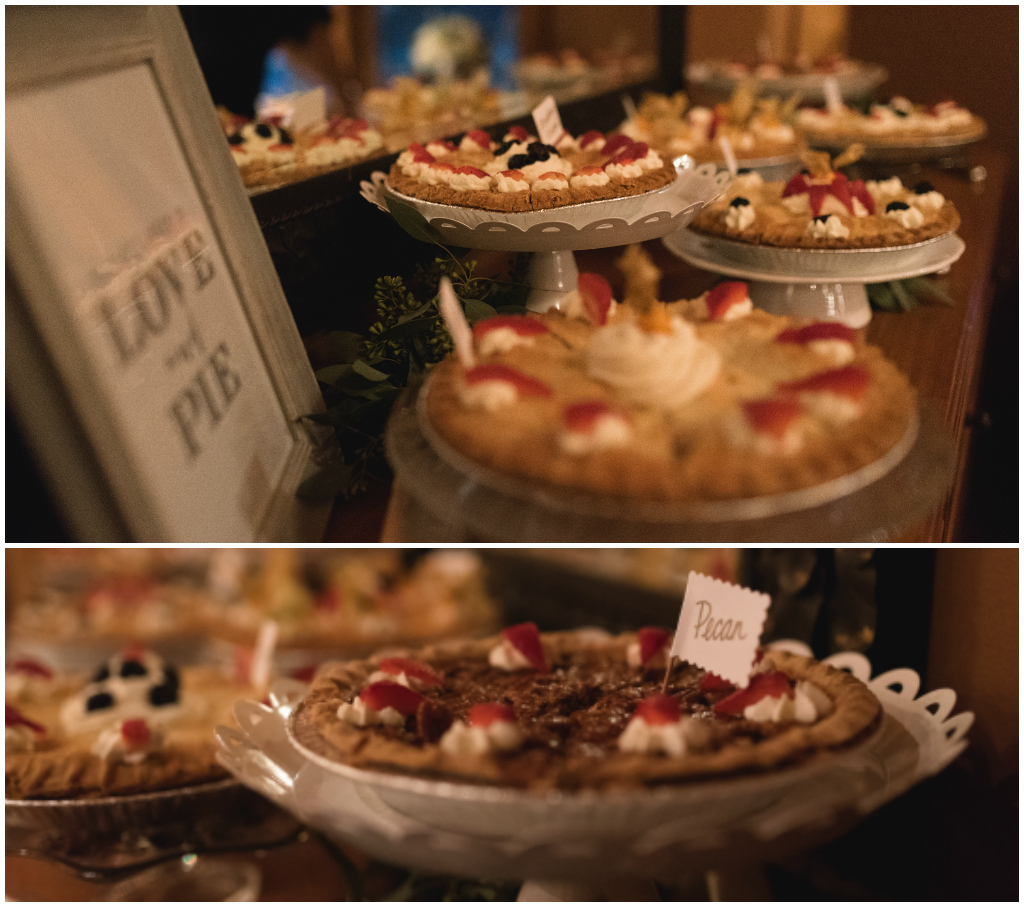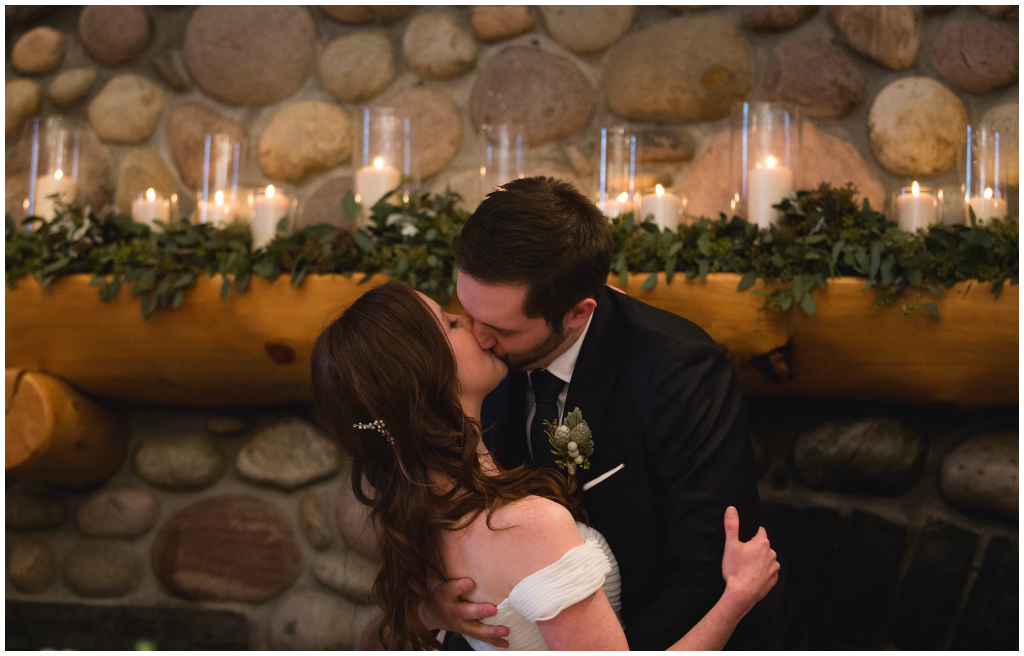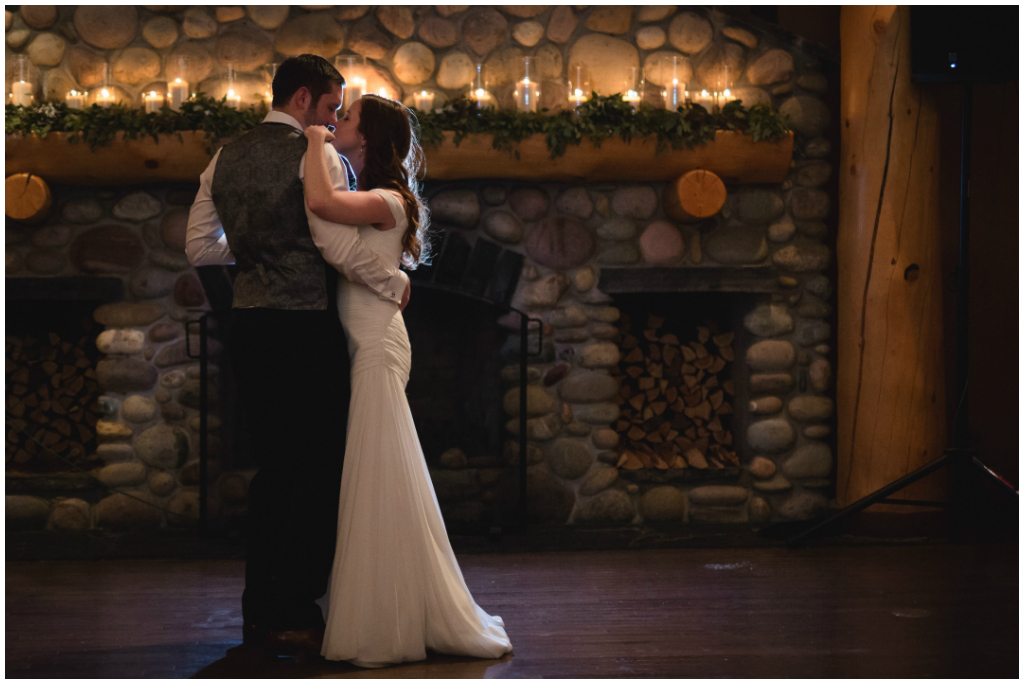 Jennifer + Team | Jennifer Bergman Weddings
Banff Wedding Day Management
+  +  +  +  +  +  +  +  +  +  +
Credits:
10/21/10
Megan + Derek were married in September at Convocation Hall on the University of Alberta campus. They chose to take photos before the ceremony with the fabulous Shaun and Stephanie from Scade Photography. Doing photos first is a great idea for a lot of reasons!
After the ceremony, guests made their way over to the U of A Faculty Club for cocktails, dinner and dancing. Megan + Derek incorporated some really unique touches into their reception to personalize the day:
Instead of a traditional guestbook, friends and family shared their well wishes and advice with the newlyweds using a vintage typewriter!
The guest favours were wrapped in mini Chinese take-out boxes and contained a fortune cookie and a Big Foot gummy candy to represent the couple (Derek used to play volleyball for the U of A Golden Bears and as you can see from the photos below, he was a pretty good blocker)!
Megan + Derek made two wardrobe changes throughout the night…first, traditional Chinese attire; then Megan sported a shorter white dress so she could dance the night away!
Special thanks to Krista and Gayeung for doing an awesome job coordinating the day!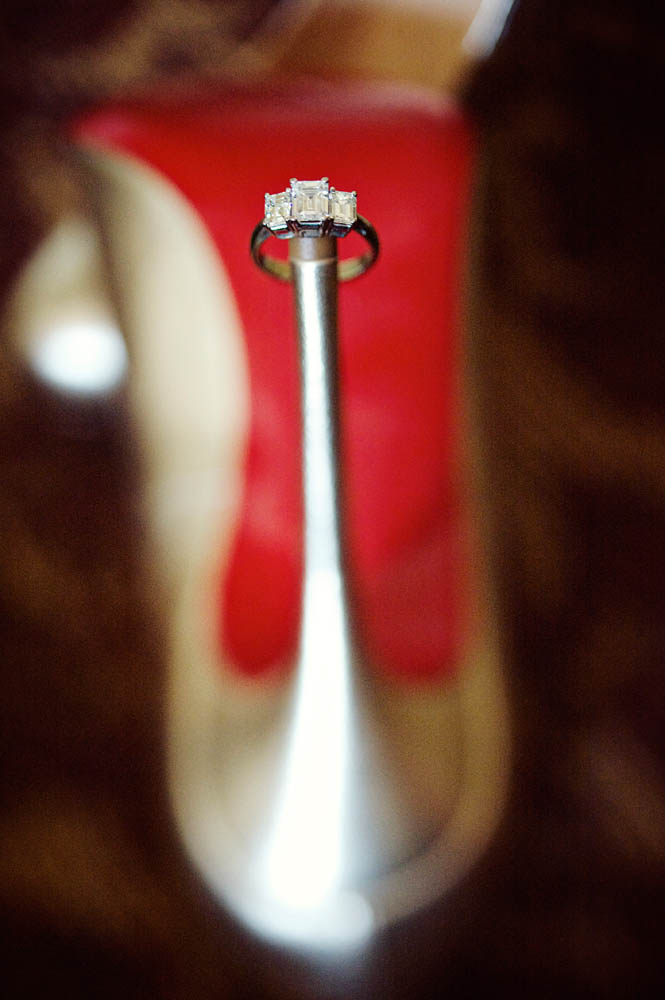 A stunning ring on a pair of stunning shoes – can't get better than this!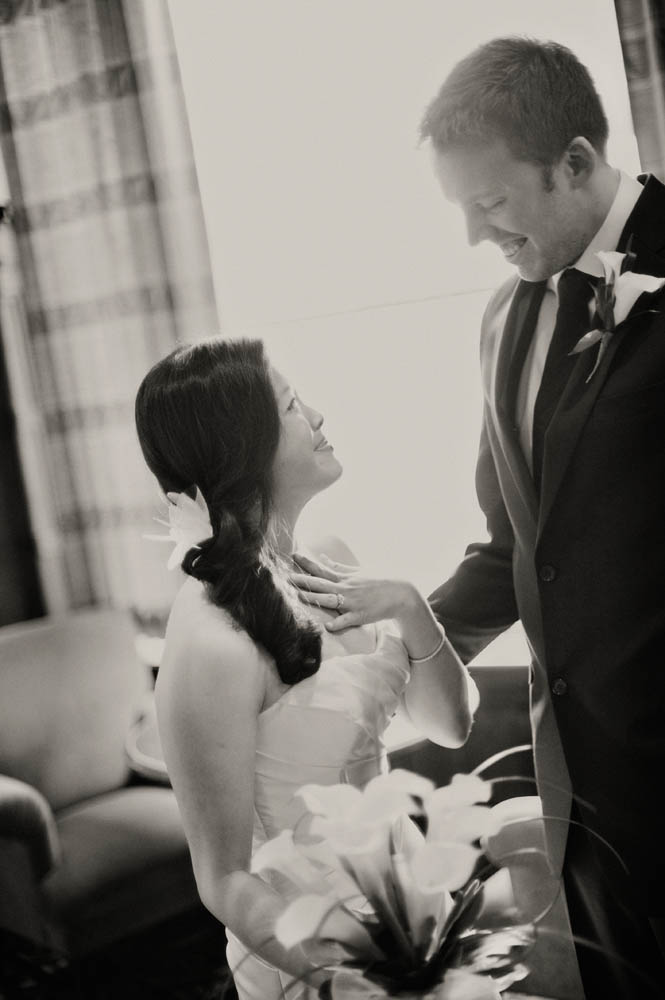 The "first look" reveal at the Hotel Macdonald – I just love their reactions!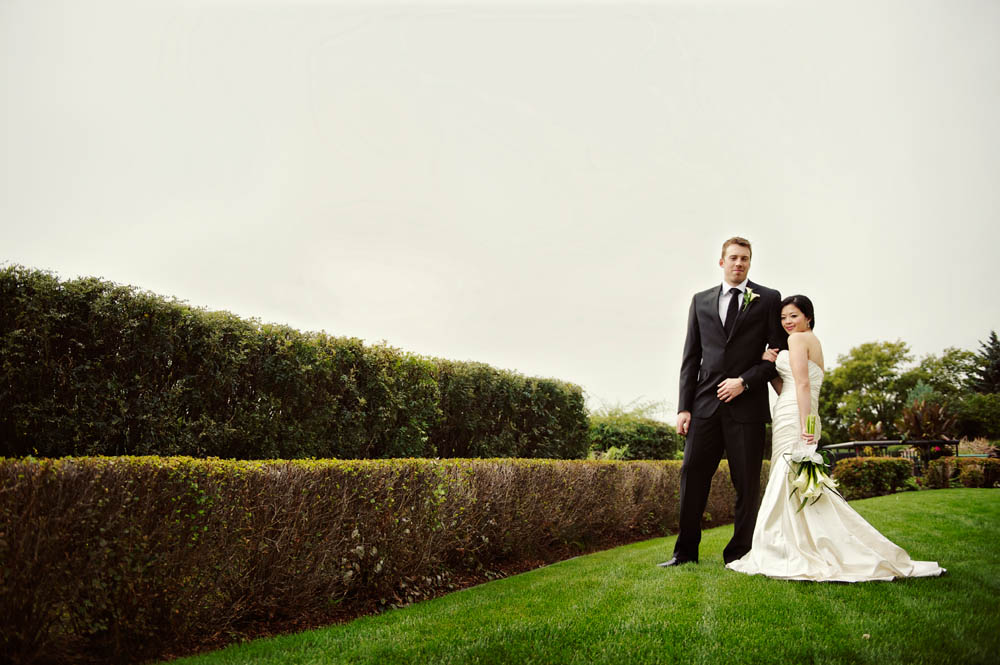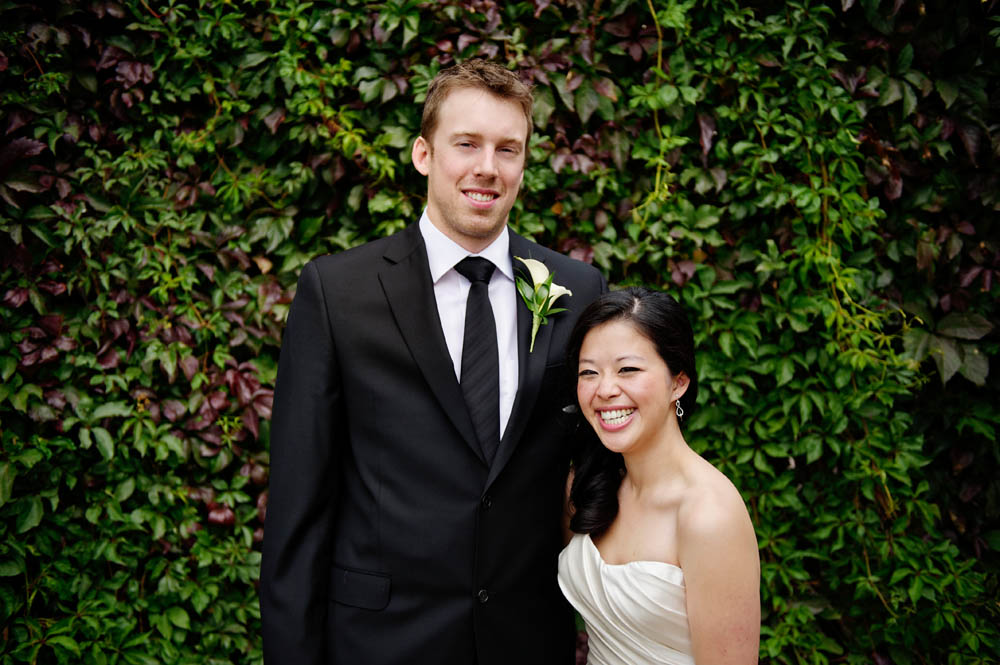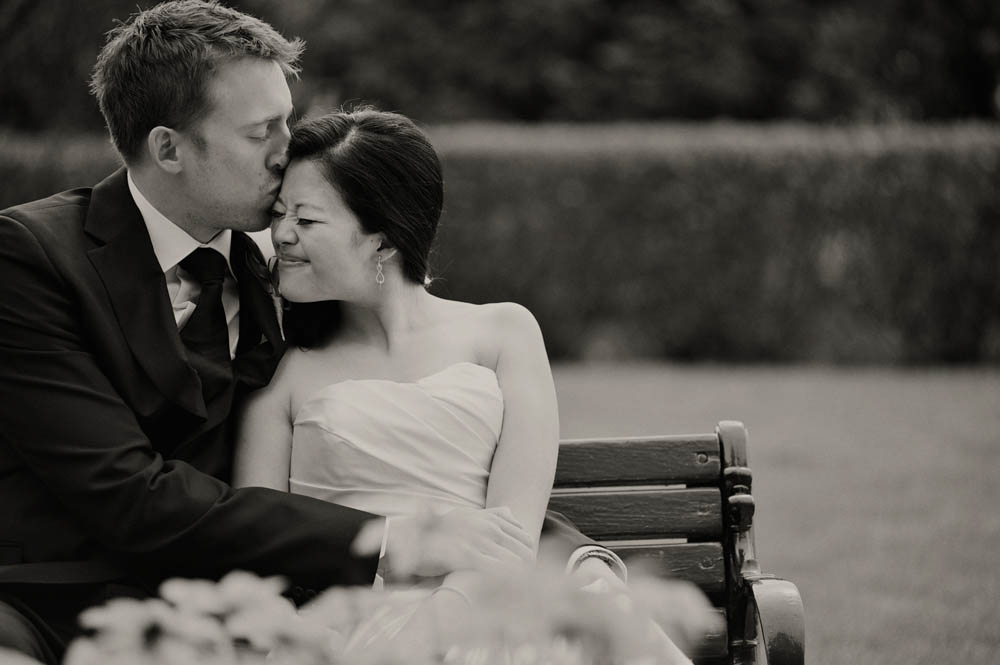 Megan is adorable. I think Derek agrees!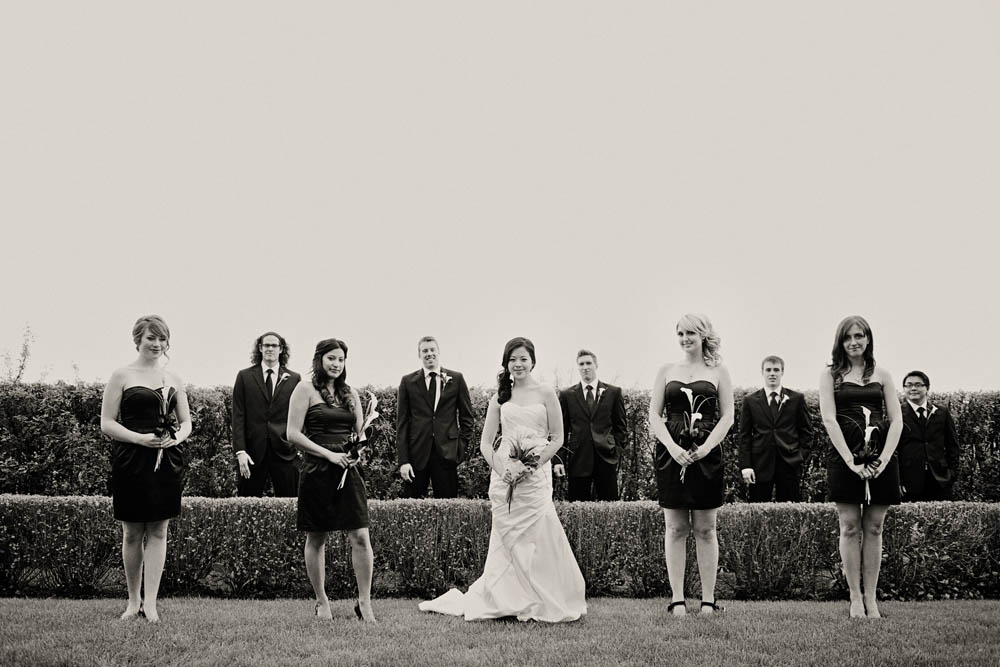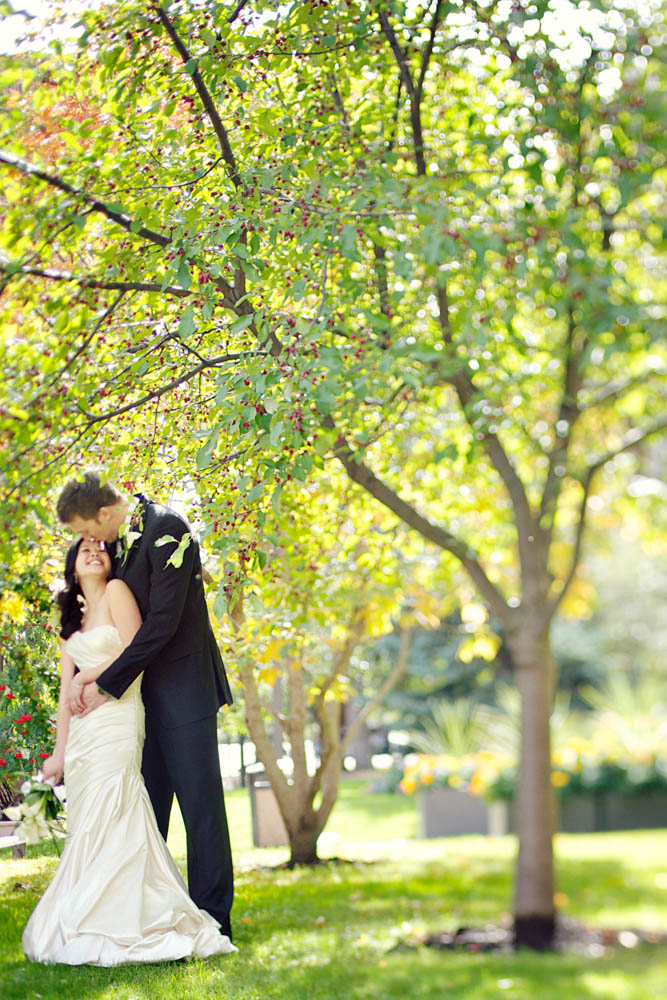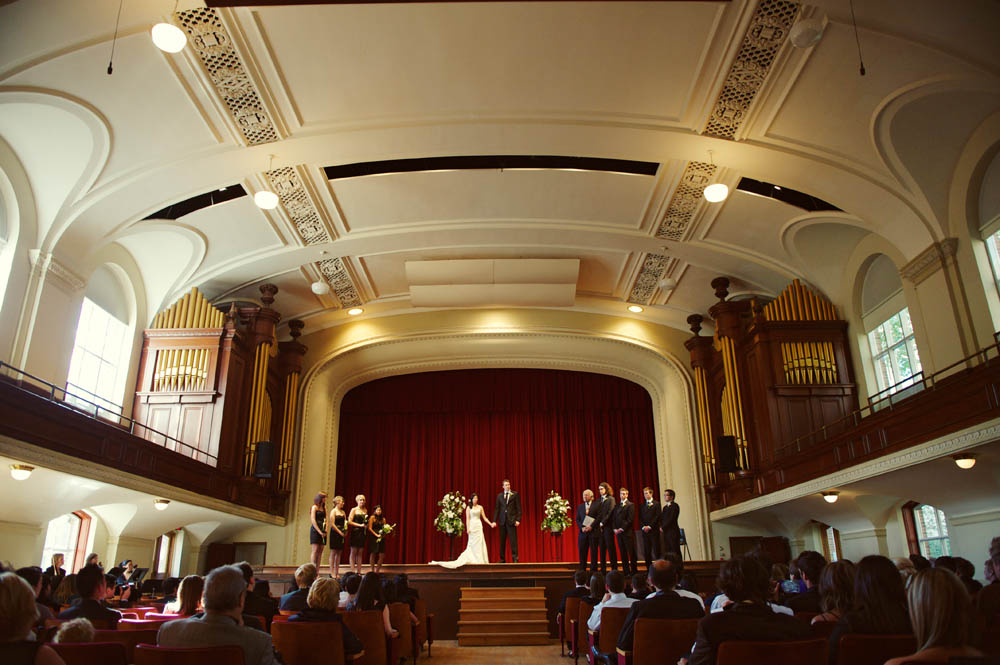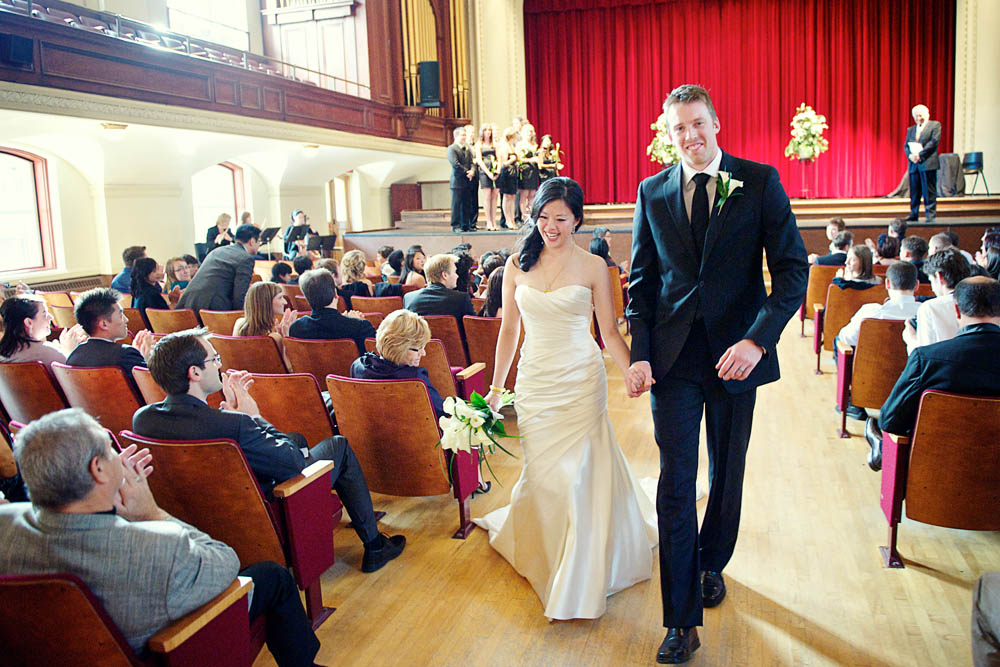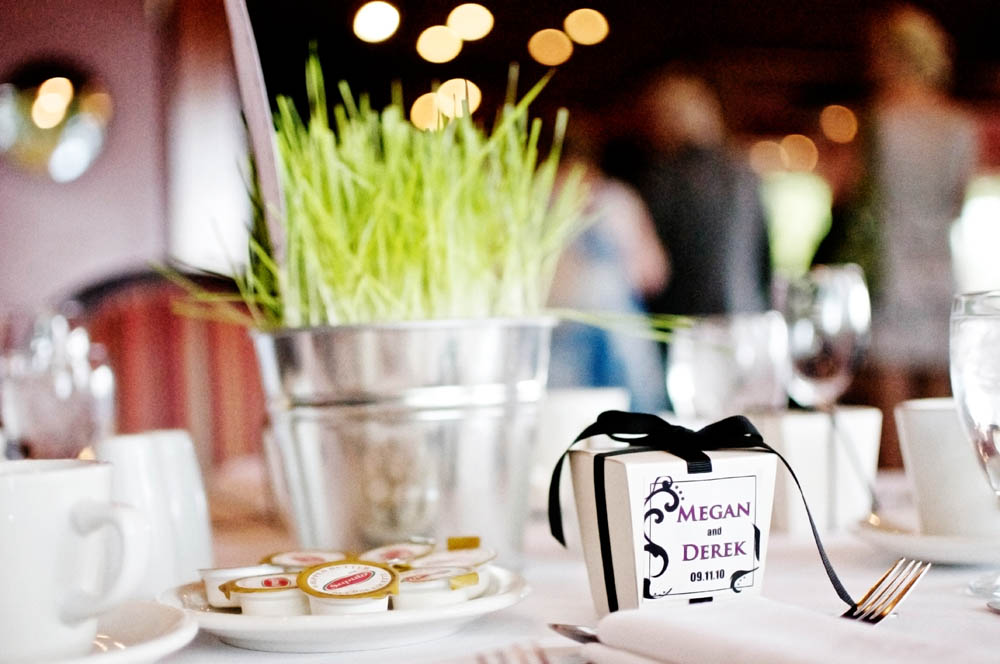 Megan + Derek grew their own wheatgrass for the centrepieces!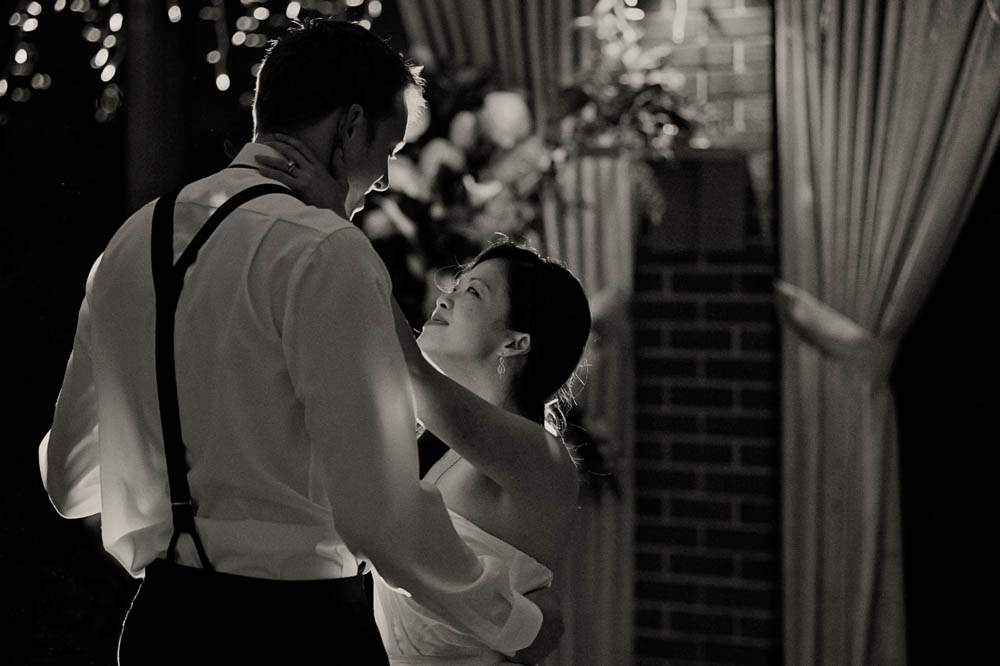 Check out more amazing images from Megan + Derek's day on the Scade Photography blog.
All the best, you two!
Jennifer, Krista and Gayeung
Edmonton Wedding Planners

Photo Credit: Scade Photography
06/19/10
More and more couples are choosing to break tradition and see each other before they walk down the aisle. While this change of format isn't for everyone, taking photos before the ceremony offers a few key benefits:
Calm those nerves: If you're the anxious type, hanging out with the bridal party beforehand will help you relax before the ceremony;
Feeling fresh: You (and your flowers) will look your best during photos;
Gone with the gap: If your ceremony and reception are being held at the same venue, taking photos first makes a lot of sense and saves your guests the painful wait in between events;
Capture the moment: You can still have a wonderful first moment together, and your photographer(s) can ensure it's captured at all angles.
Check out these adorable pictures of Jacqui + Steve's first look at each other (photos by the talented Kelsy Nielson):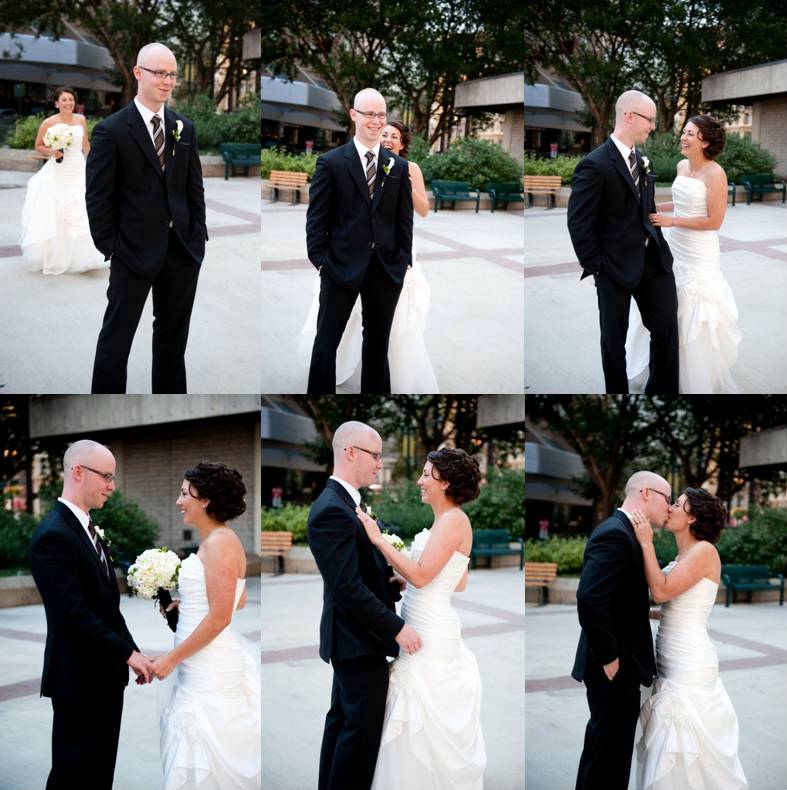 …and here's a look at their stylish, modern wedding held at The Westin Edmonton last summer: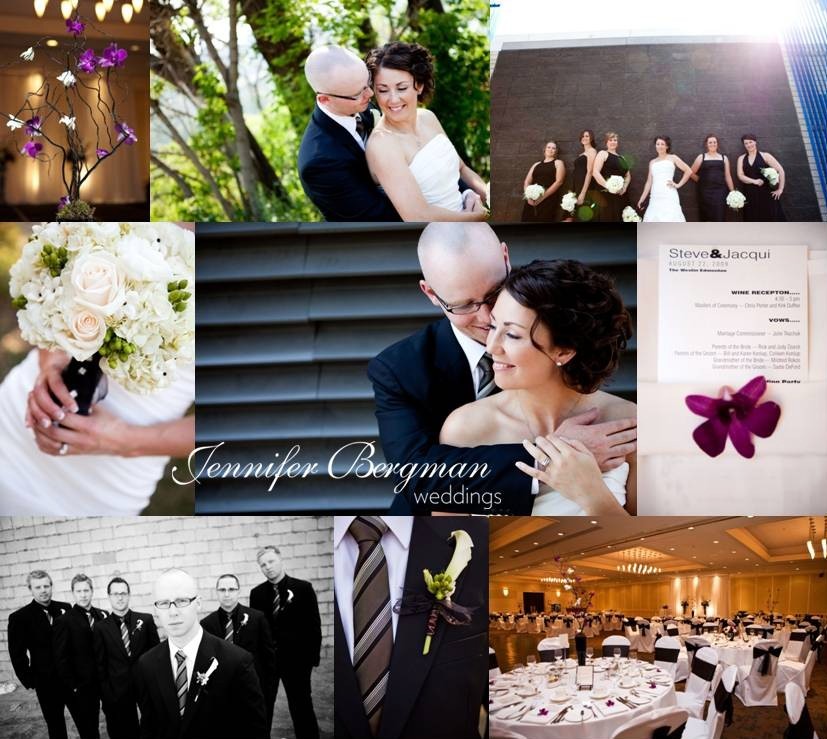 Think about it – this might be a great option for your wedding day!
Jennifer
Photo Credit: Kelsy Nielson.