Posts Tagged: Modern wedding venue
06/14/11
Edmonton is home to some great venues for weddings and events, but nothing is quite like the new Art Gallery of Alberta (AGA). Many of our clients are attracted to the versatility of this contemporary, urban space – it looks great with minimal décor or it can be completely transformed! I sat down with Elisa DeFazio, Director of Sales & Catering, to get the inside scoop on what makes the AGA an ideal venue for contemporary couples.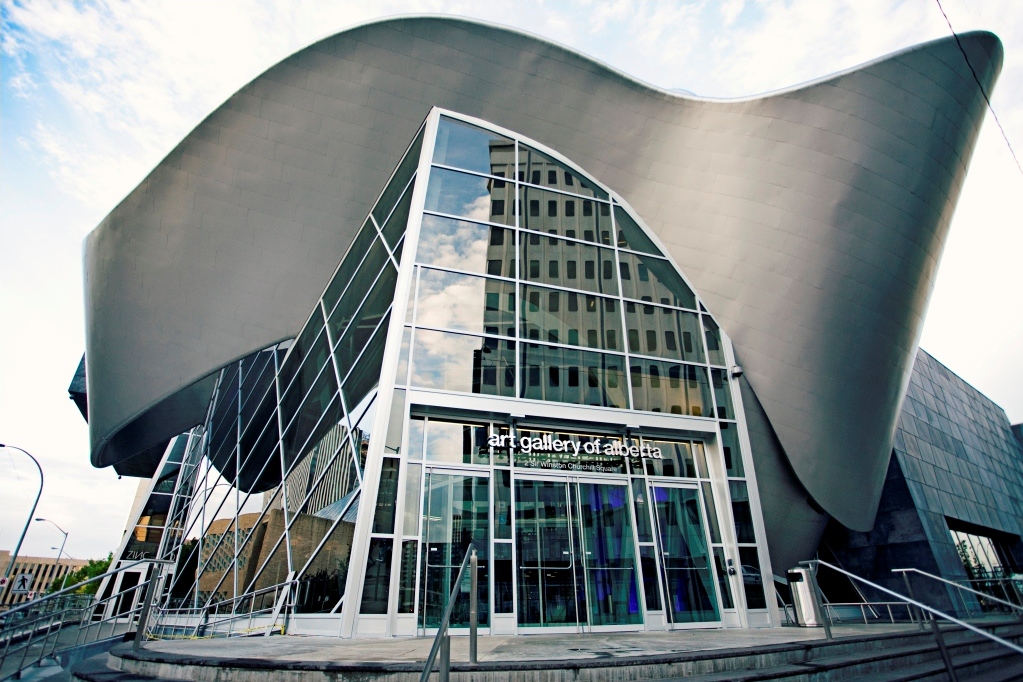 Tell us about Art Gallery of Alberta.
Opened in January 2010, the new Art Gallery of Alberta is an engaging and inviting visual arts centre in downtown Edmonton, Alberta. Celebrating its prominent location on Sir Winston Churchill Square, the city's arts and government core, the building's architectural design formally and philosophically extends out into the community, welcoming visitors of all ages and backgrounds to experience contemporary art firsthand.
Why is AGA a great wedding venue in Edmonton?
Visually, the building itself is spectacular. Today still, people will walk by and stop or drive by and slow down to look at the design. It truly is a masterpiece!
The diversity of the venue provides our clients with options for any style of function. Brides and grooms will use the theatre for their ceremony and move up to the main floor for their banquet dinner. Some couples choose to rent the entire gallery and have the exhibits open as part of their event program.
Each rentable area of the building offers special features, such as:
Sophisticated adjustable lighting
Contemporary furniture
Drop-down digital projector and screen to display monograms or slideshows
All tables, linens and small wares are included with the rental fee
What spaces does AGA have available to accommodate weddings?
Our banquet spaces are not like a traditional ballroom found in a hotel or conference centre.
The Ernest C. Manning Hall and Atrium, located on the main floor of the gallery, is the largest and most commonly used space for weddings, with seating for up to 200 guests.
The contemporary Ledcor Theatre on the lower level of the building can be used for a wedding ceremony of up to 167 guests.
The Outdoor Sculpture Terrace is perfect for an intimate ceremony of 60 guests.
The Borealis Room on the fourth floor is a beautifully enclosed glass space, great for small ceremonies or dinners of up to 30 guests.
Our rental package can be viewed online at: http://www.zincrestaurant.ca/events-catering.php.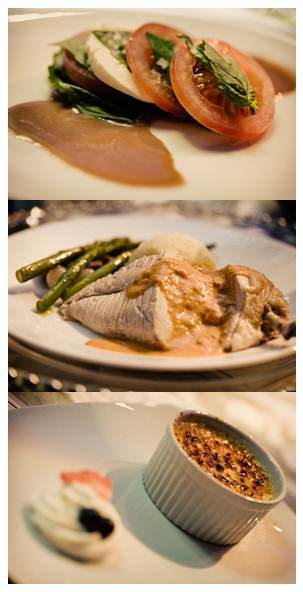 Zinc Catering is the onsite provider of food and beverage at AGA. Tell us about their culinary offerings.
Our culinary team focuses on fresh Alberta ingredients fused with local artisan food products. When selecting food and beverage for their catered event, couples have a few options: a customized menu from Zinc Restaurant; a customized menu based on a current exhibition showcased at the AGA; a menu chosen from our Banquets Menu (online at www.zincrestaraunt.ca/events-catering). The same culinary team that showcases their talent in Zinc Restaurant (located at the AGA) is the team that provides the high-end presentation and service in our banquet setting. Our Executive Chef David Omar will meet with you one-on-one to help customize your menu providing his expertise, recommendations and creative flare.
Any tips for brides and groom searching for their perfect wedding venue?
Find a venue that compliments your style – whether contemporary or traditional. When venue shopping, bring along inspiration photos that appeal to you and ask the venue to provide you with pictures of other wedding setups so you can get an idea of how the room can be transformed. Ask a lot of questions, don't settle and have fun!
+  +  +  +  +  +  +  +  +  +  +
Jennifer
Edmonton Wedding Planner
Photo Credit: Katch Studios.