Posts Tagged: Kelly Redinger
10/14/15
"You can't stop love." It's a phrase Kim + Pierre have used to describe their serendipitous relationship over the years, and again proved to be so true for their Los Cabos destination wedding.
Long story short: about a week and a half before the wedding was to take place in beautiful Cabo, we had to move up the date to 4 days earlier! A change in Pierre's work schedule meant that he could only be in Cabo for 24 hours (say what!?) – but Kim + Pierre took it all in stride and knew that the most important outcome of the entire trip was that they would be husband and wife.
Everything had to be moved- the venue, hair, makeup, transportation, décor, flowers. We were very lucky that all our wonderful suppliers were so accommodating and able to make the new date work. The experience reiterated why Cabo is one of our favourite spots for destination weddings.
And so the whirlwind wedding began, first with a surprise legal ceremony at the Edmonton International Airport in the early hours of the morning! Then we boarded the plane with the newlyweds and made our way to Cabo, landing mid-afternoon. The group was transported to our incredible resort – Secrets Puerto Los Cabos – and I took off to the wedding venue while the ladies began hair and makeup.
The symbolic ceremony and reception were both held at Sunset Da Mona Lisa – rated one of the Top 5 Coolest Restaurants in the World! I was in awe of the view and have to share this photo I took during setup at sunset – absolutely breathtaking!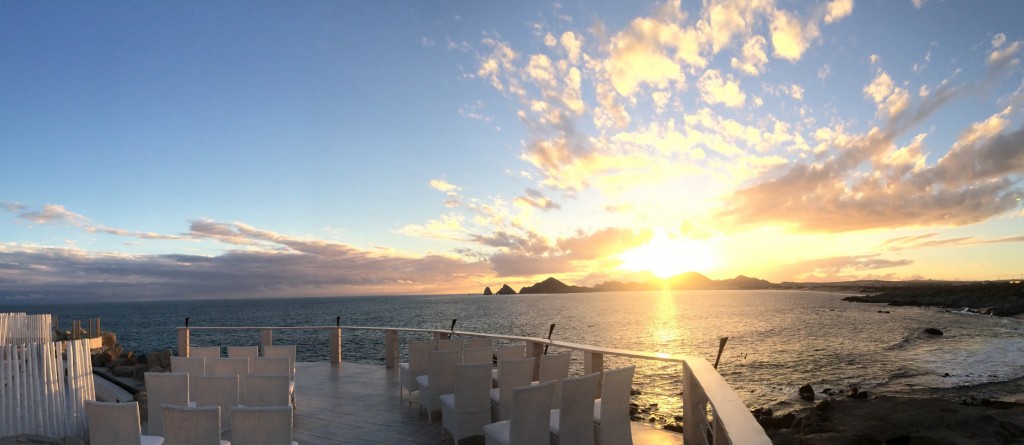 It was a busy and action-packed day, but certainly the most memorable wedding experience I've had to date. Kim + Pierre's friends and family were so welcoming and it was so much fun to share this adventure with them.
Kim + Pierre's incredible wedding story was featured in The Edmonton Journal, and photographer Kelly Redinger does a beautiful job sharing this wedding on his blog.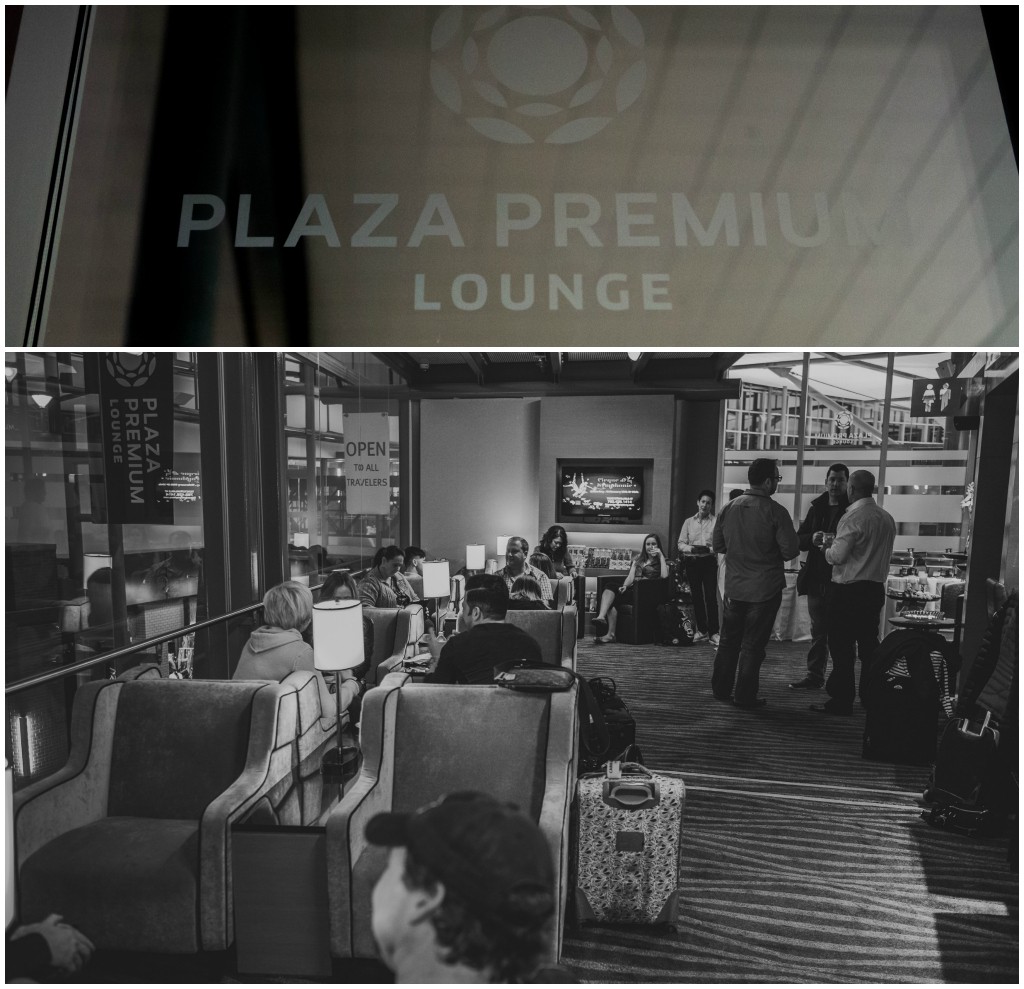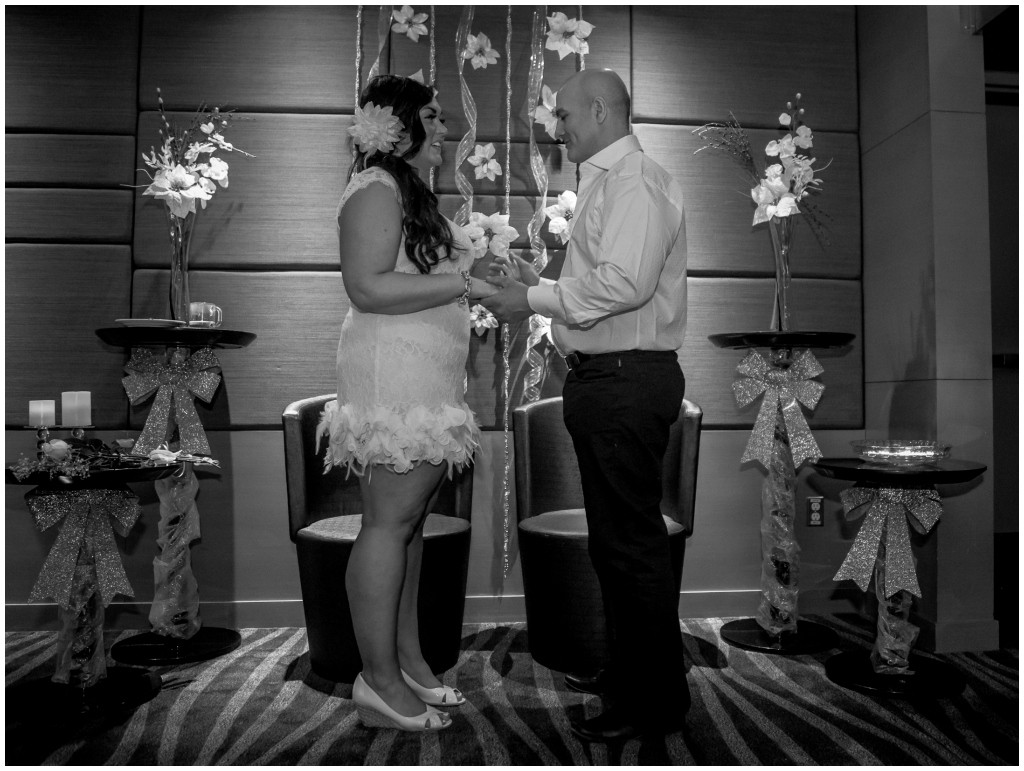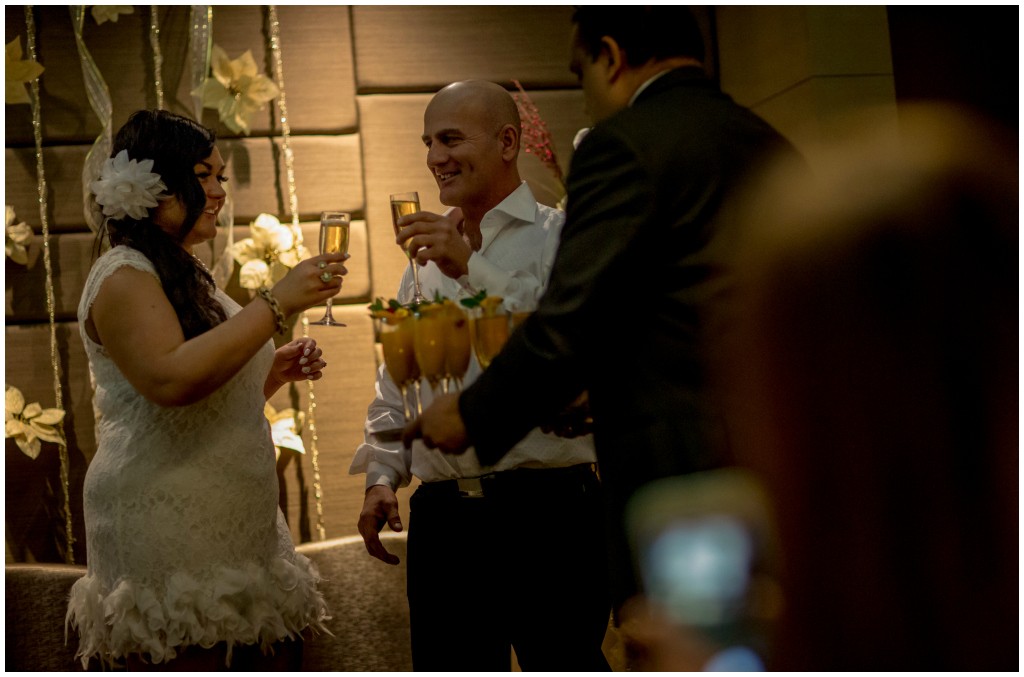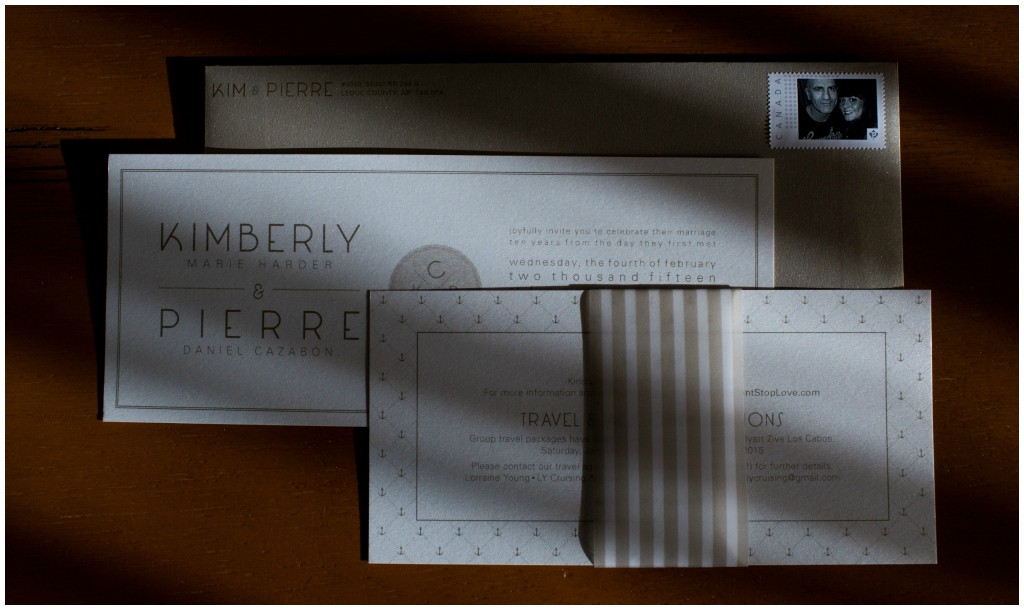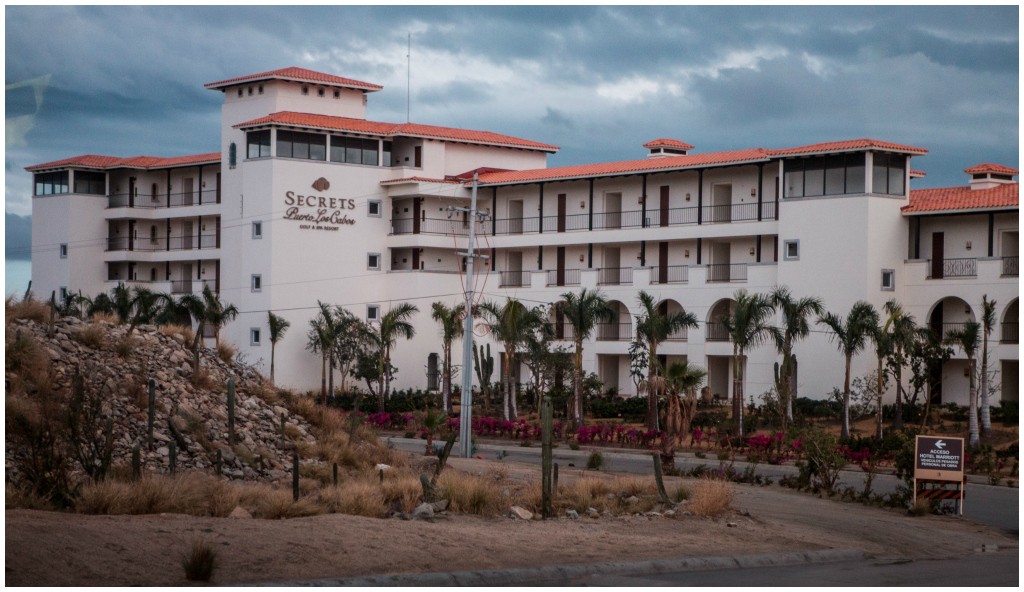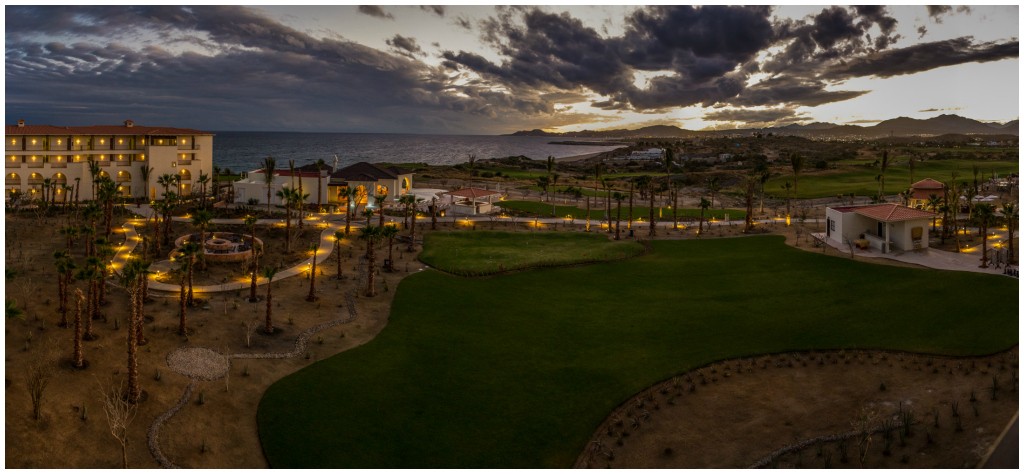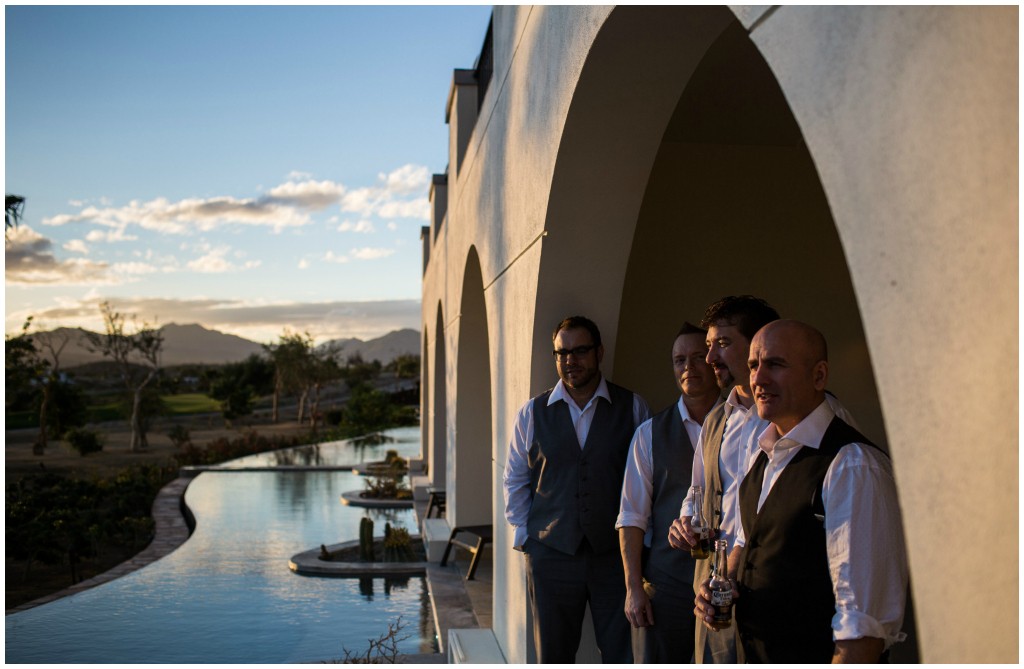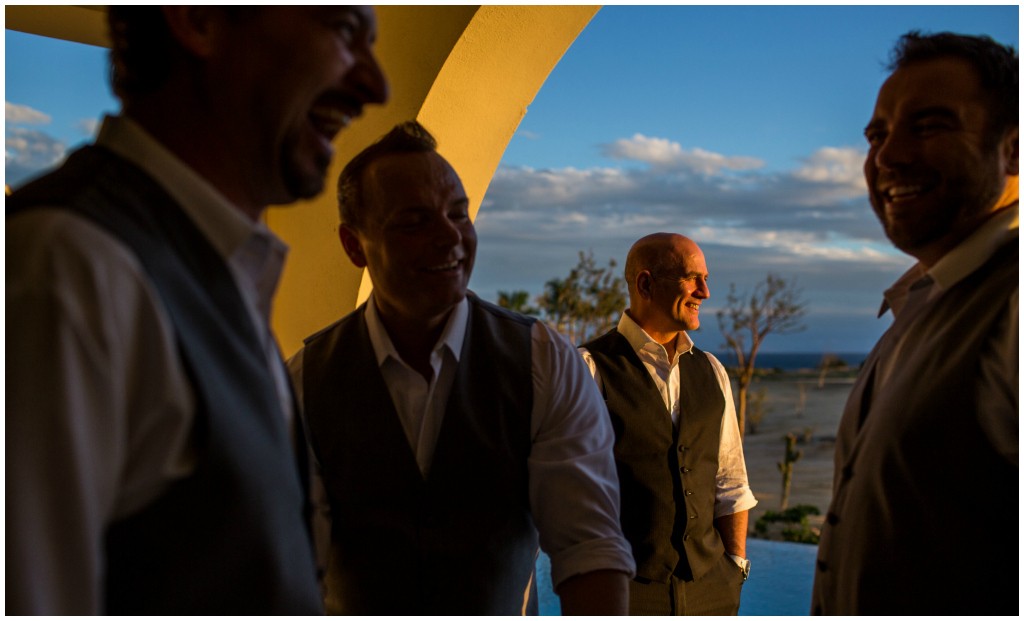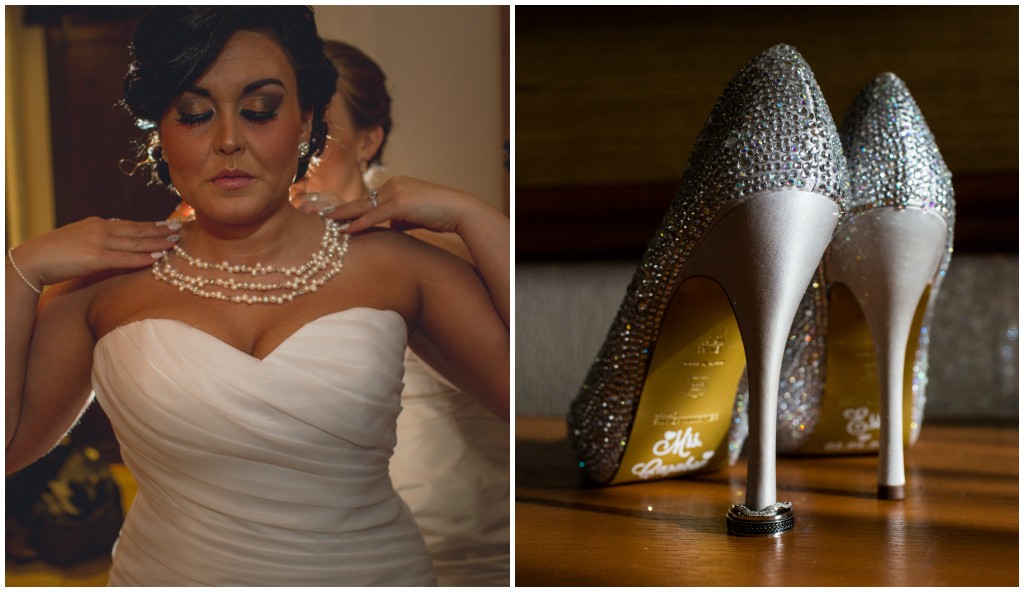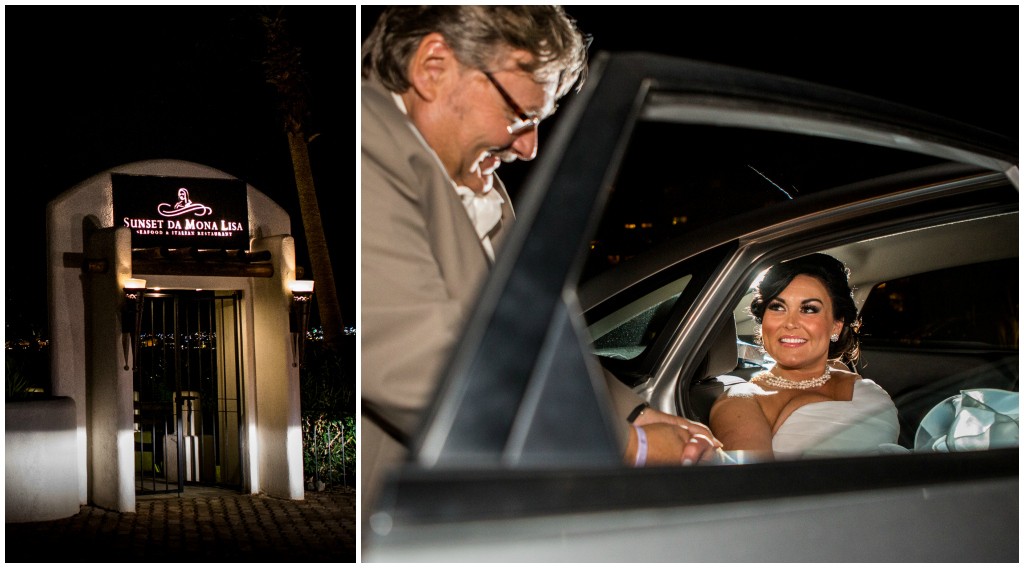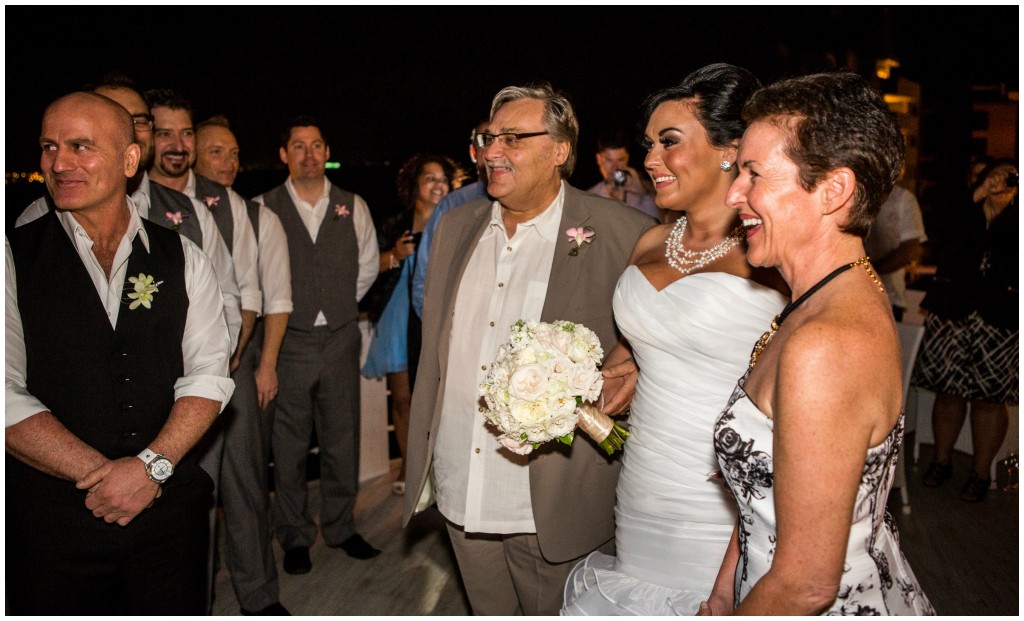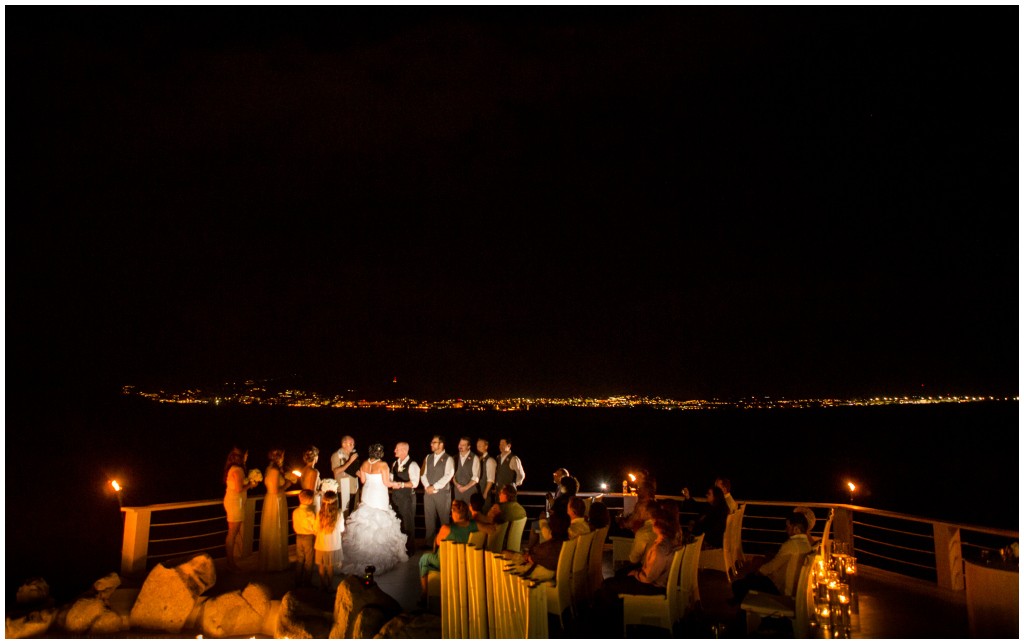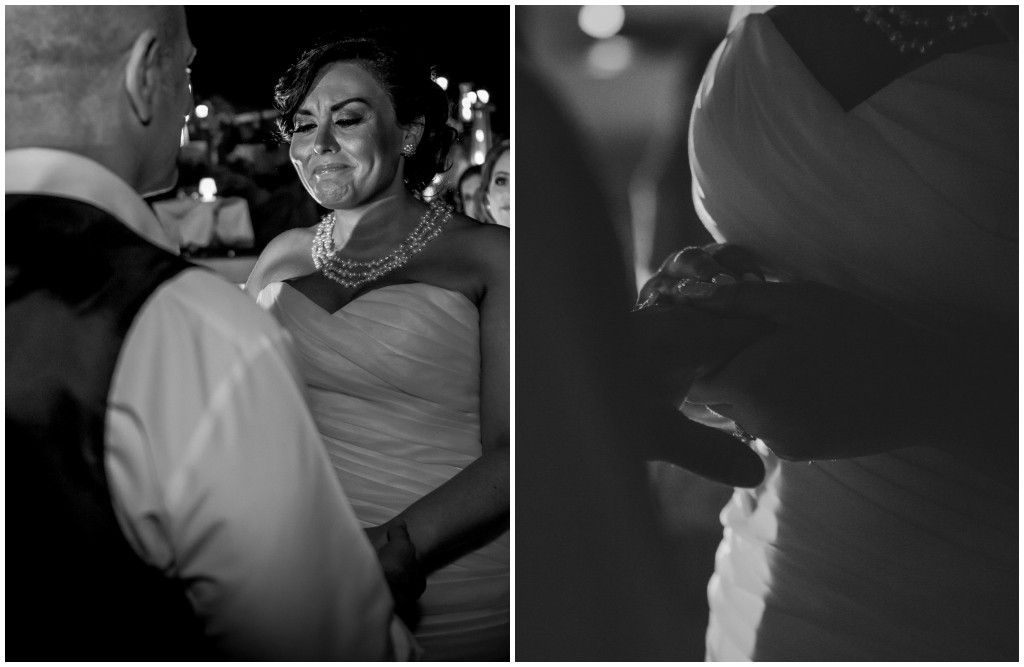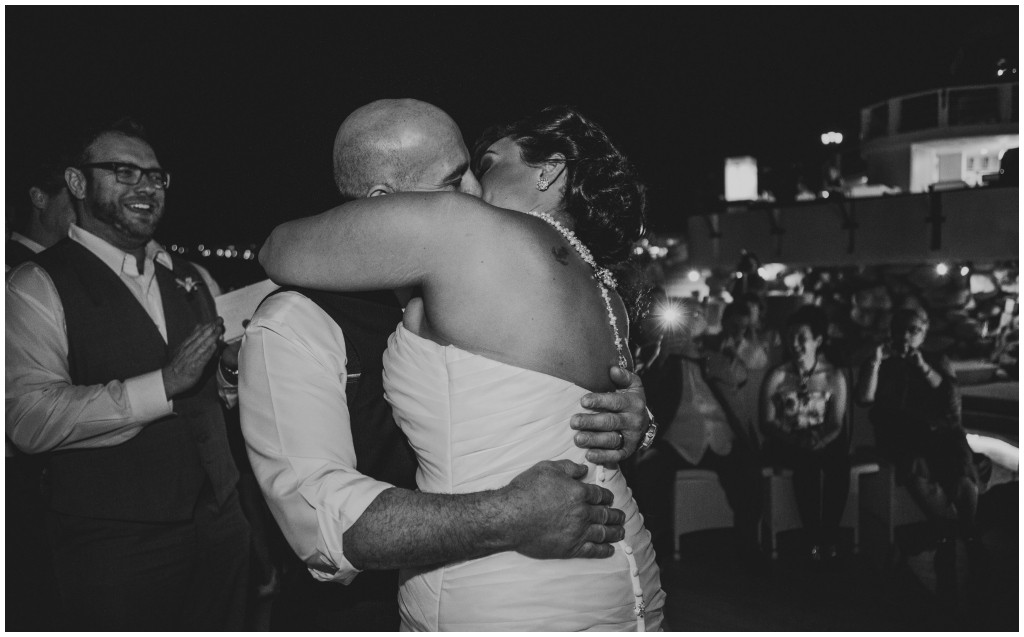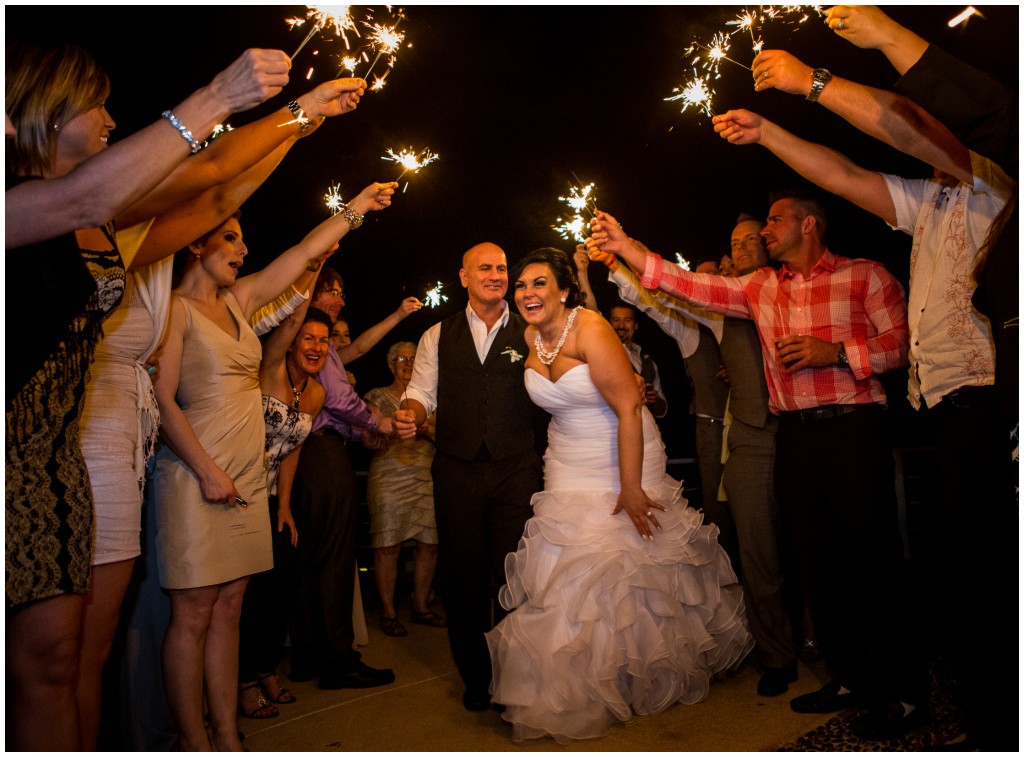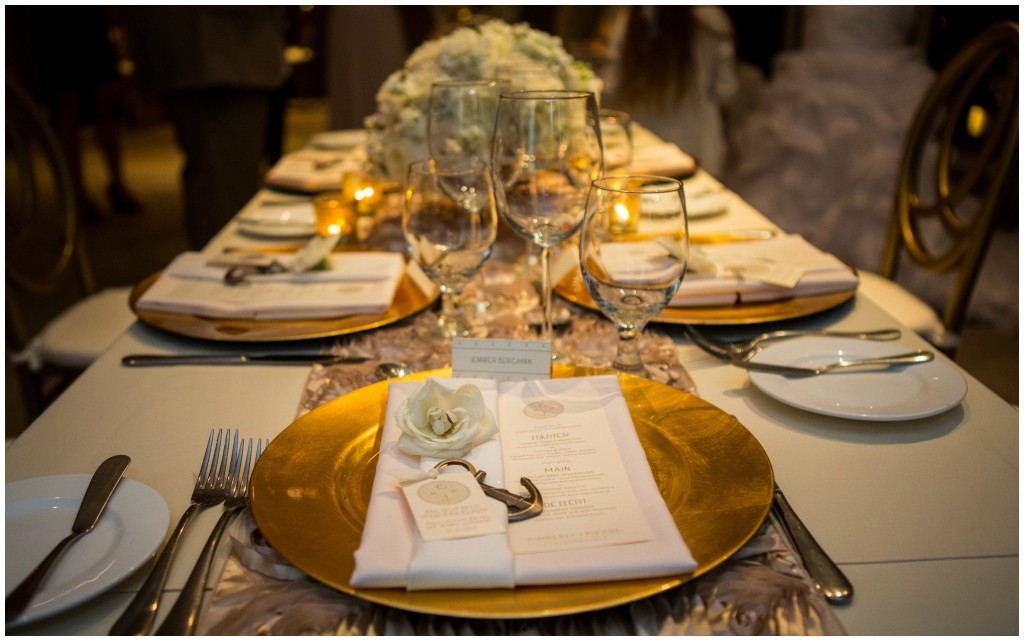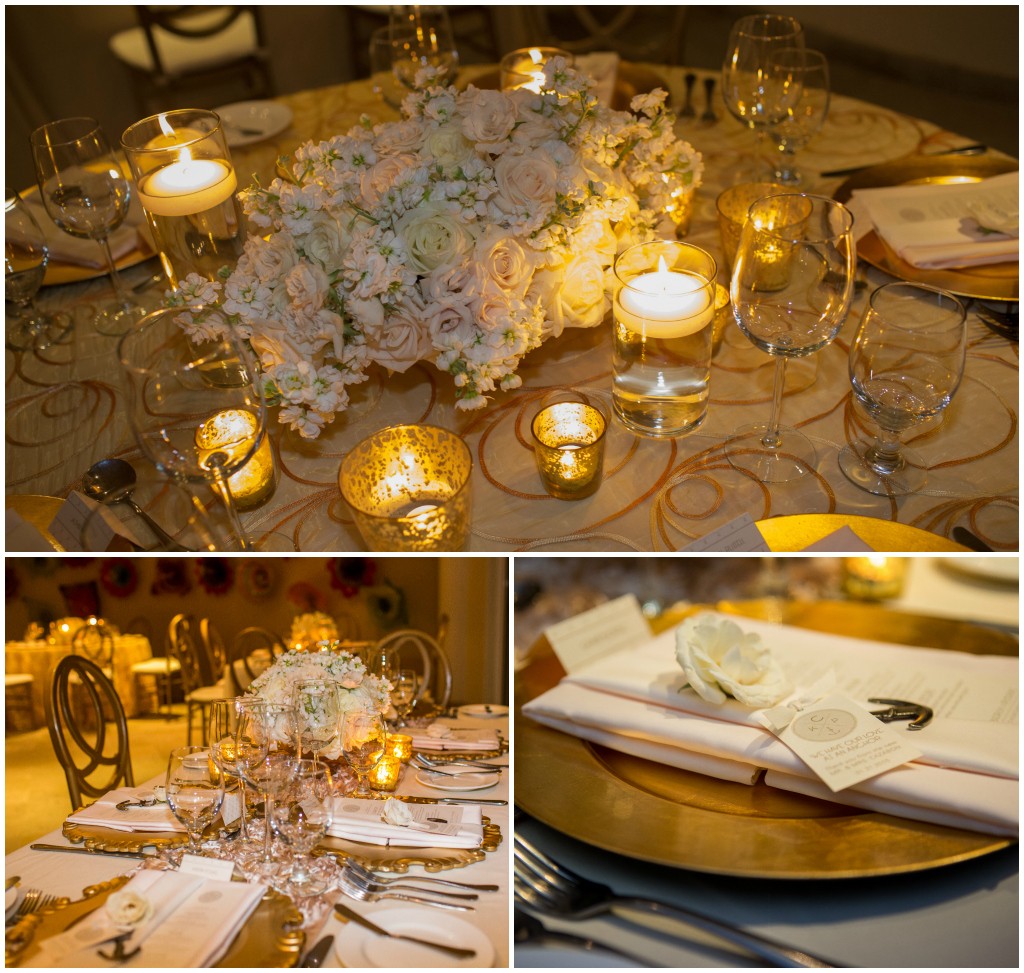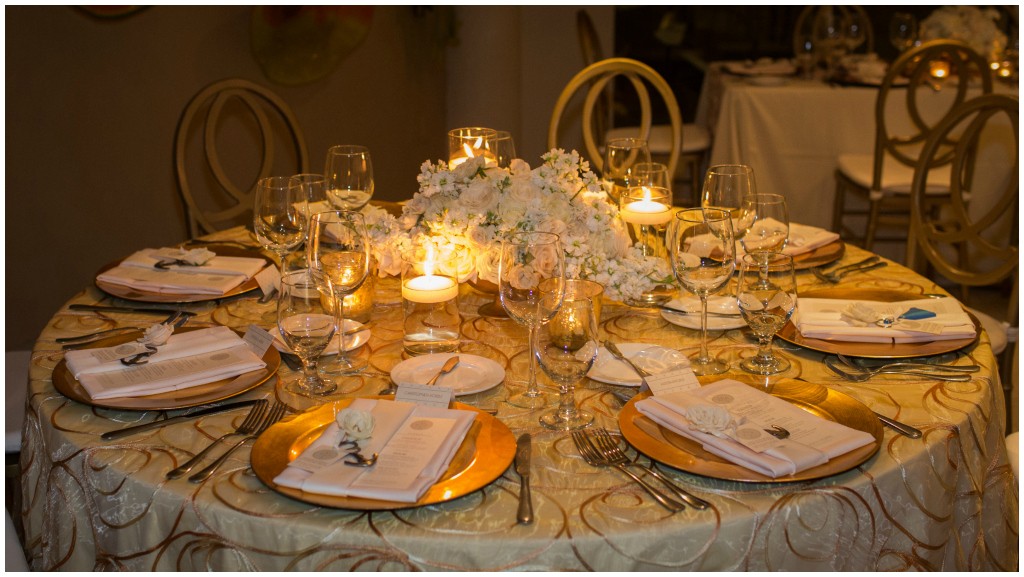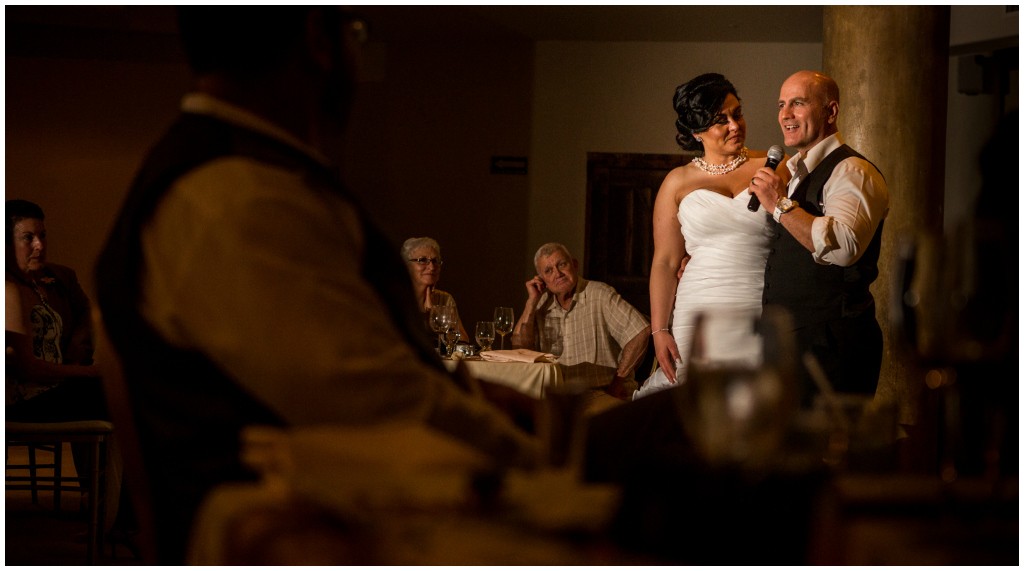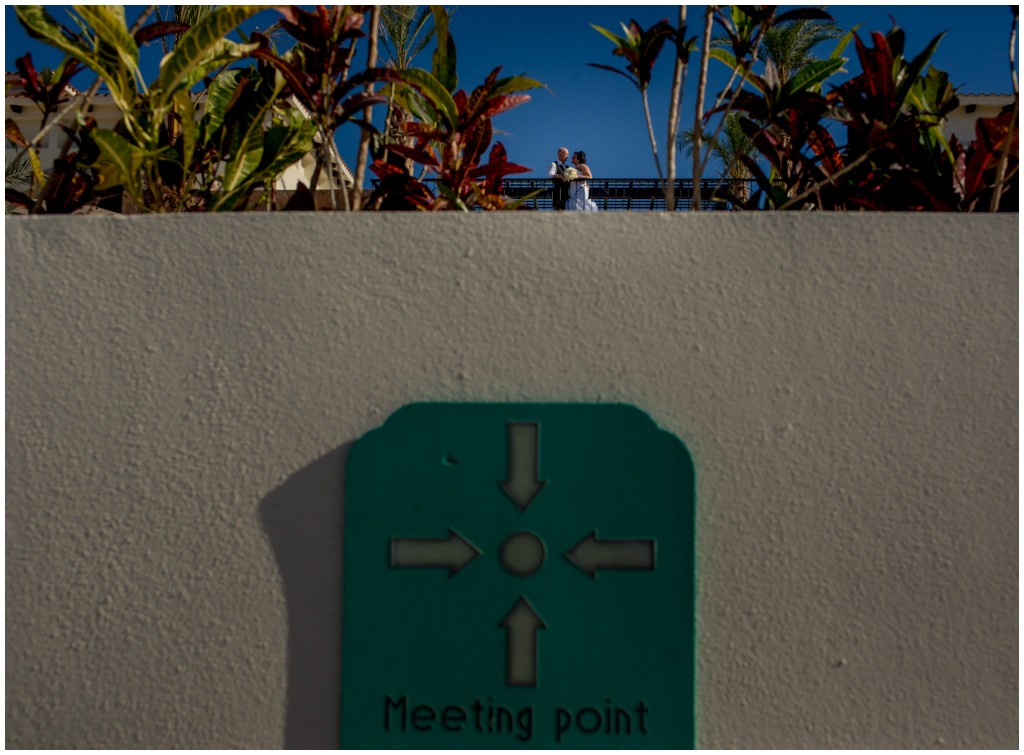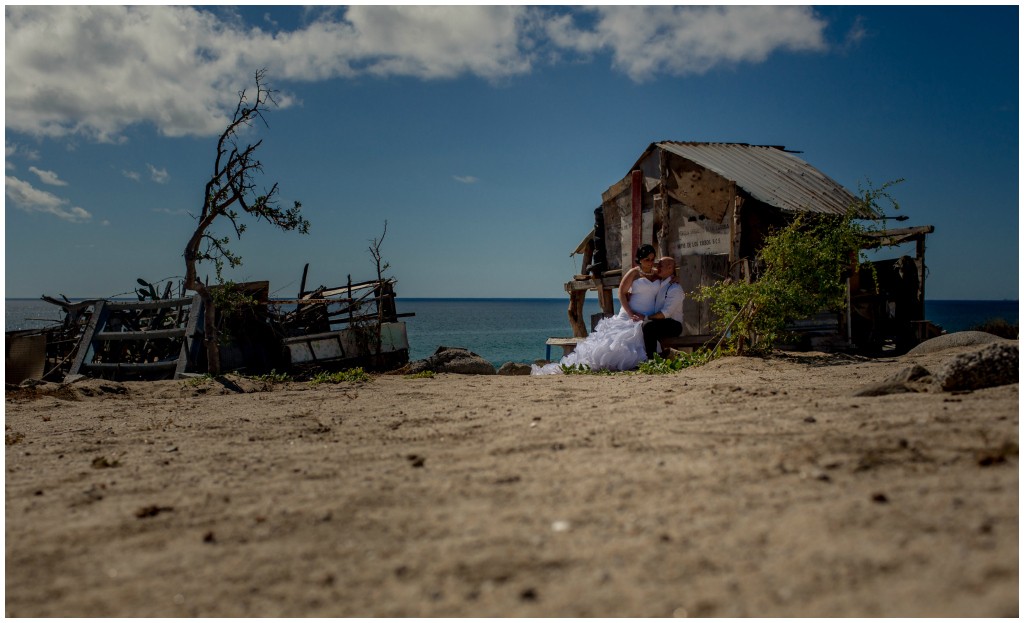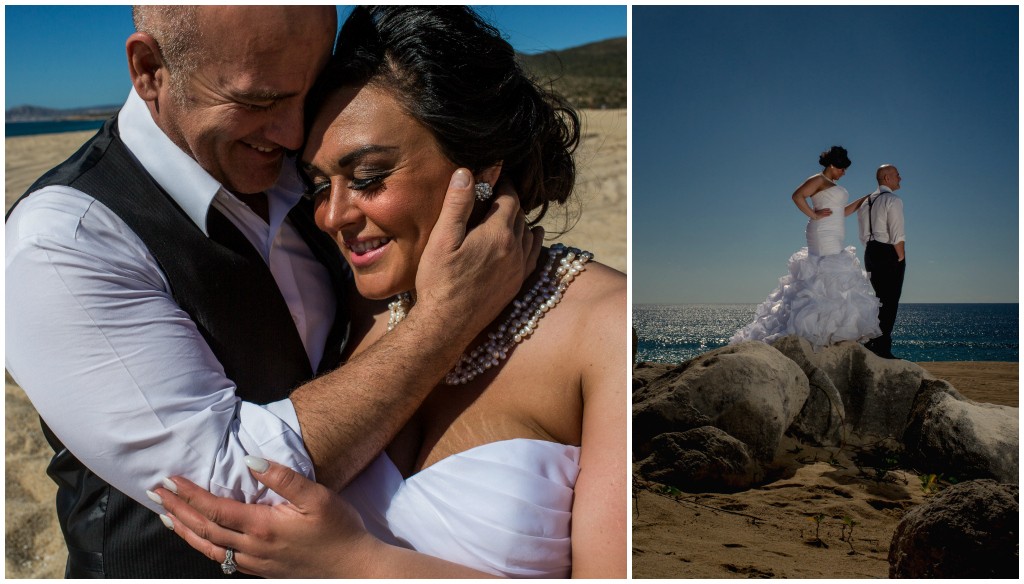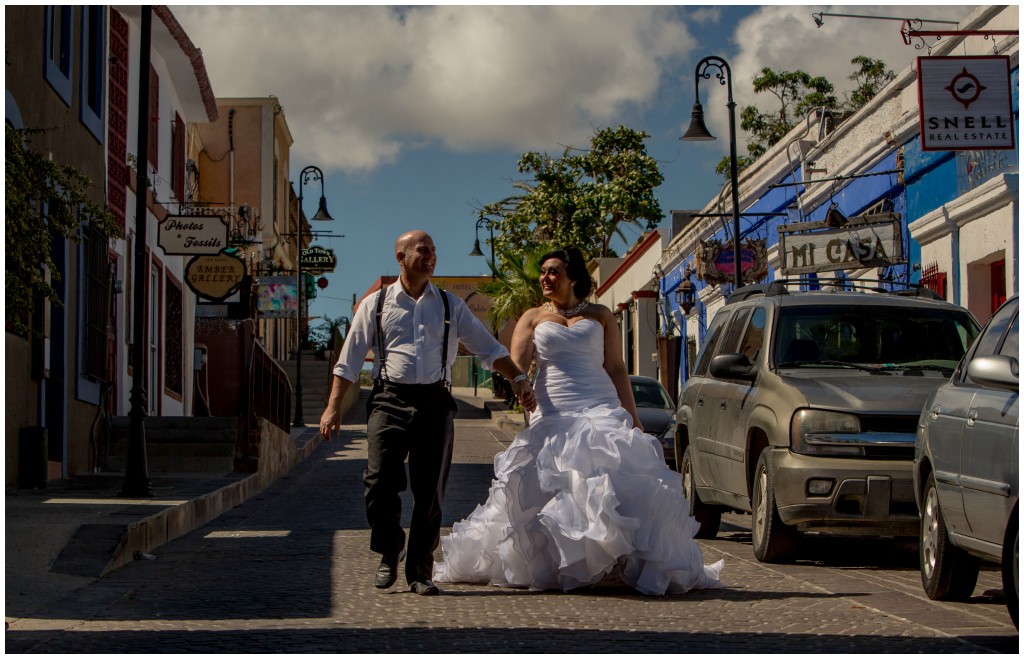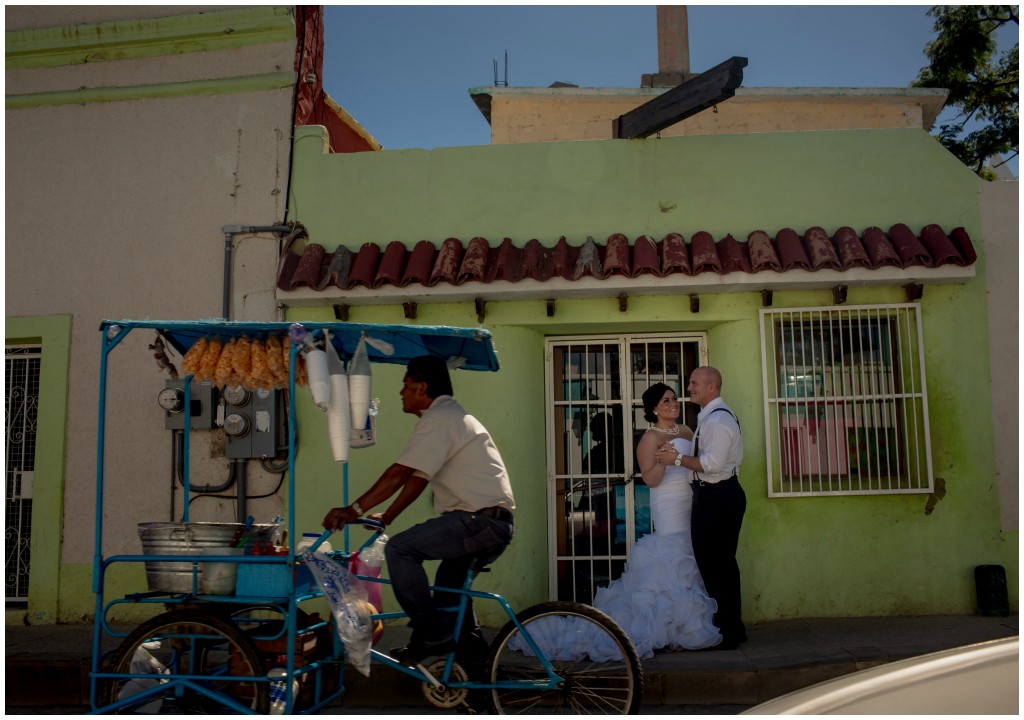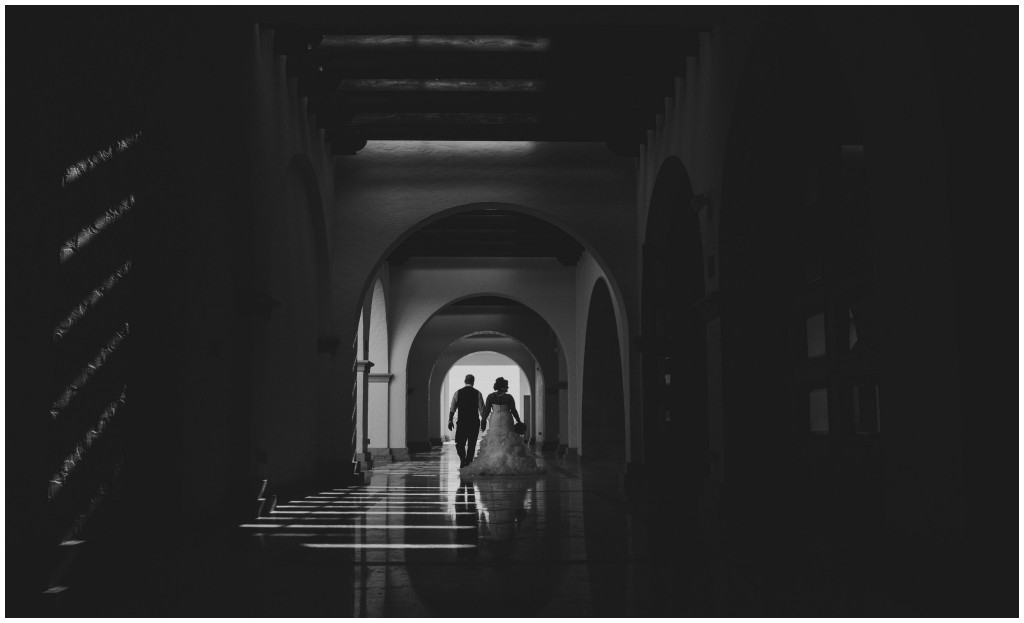 Jennifer + Team | Jennifer Bergman Weddings
Los Cabos Wedding Planning + Design
Edmonton Destination Wedding Planner
+  +  +  +  +  +  +  +  +  +  +
Credits: