Posts Tagged: Edmonton wedding stationery
06/1/11
Your wedding invitations and stationery should reflect the tone and level of formality of your event, but they should also reflect you: your style, your personalities and your relationship. After all, that's what your guests are coming to celebrate!
I have the pleasure of working with Pinkpolka Wedding Design – Edmonton's premiere wedding invitation and stationery boutique – for many of our clients' events. Read on for owner Jenelle Gartner's top tips when considering your wedding stationery.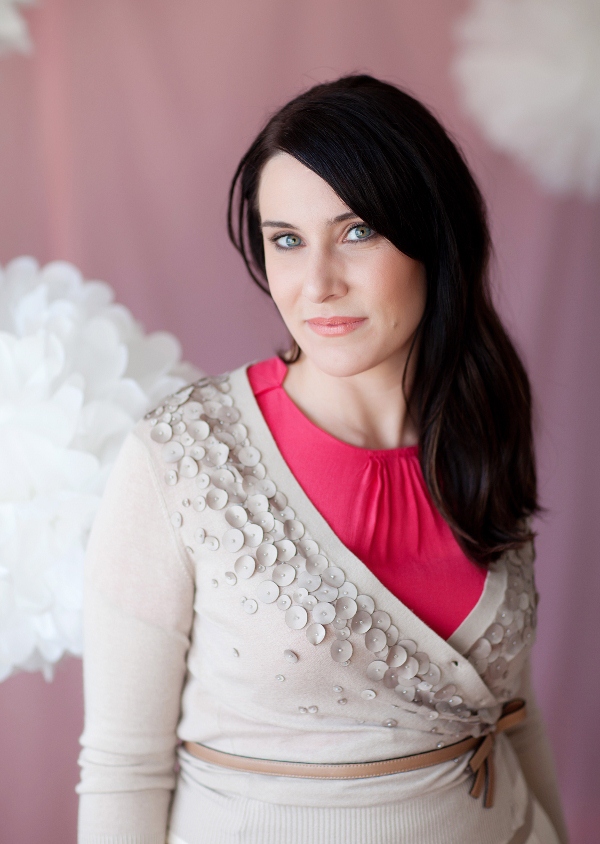 Tell us about the stylish lady behind Pinkpolka Wedding Design!
I am Jenelle Gartner, the owner and designer of Pinkpolka Wedding Design. I have always been drawn to art and creating, so it was a natural progression that I chose a career in graphic design. I graduated from the University of Alberta with a Bachelor of Design in Visual Communications and a minor in Business and Marketing. Before starting Pinkpolka Wedding Design, I worked as a designer for corporate design studios gaining invaluable experience in commercial design and production.
I chose to start a boutique design firm specializing in wedding invitations and stationery because I have a distinct style for pretty and cute design. I also enjoy working on such happy and joyous projects which have so many creative elements such as unique paper, shapes and textures along with creative finishes that have limitless possibilities.
What does Pinkpolka offer?
Pinkpolka Wedding Design is a boutique design studio specializing in wedding invitations and stationery. We offer couples stylish and unique stationery options to turn their wedding into a beautifully branded event. We have a large collection of "Off-the-Rack" designs which offer couples a more affordable option of choosing an existing design and simply changing the color. We also provide coordinating stationery to an invitation suite including products such as place cards, menus, seating charts, table numbers, guest books, banners, signage, dance floor decals and thank you cards.
What makes Pinkpolka different?
With a background in commercial design, Pinkpolka was created to offer a fresh perspective to Edmonton's wedding stationery market. First and foremost Pinkpolka is a design studio – not a stationery store. We pride ourselves on providing creative, non-traditional solutions to wedding stationery. We are not crafters or hobbyists so we take our business seriously and want all our couples to have a polished and professionally designed invitation suite. Choosing Pinkpolka Wedding Design means you are getting the experience and expertise of a professionally trained graphic designer who can provide solutions to any custom project. Some of our projects require hand-assembly, but all of our invitations and stationery are professionally printed and produced using the highest quality supplies.

What's your favourite part about the stationery design process?
I have two favourite parts of the design process. The first is seeing a couple's reaction when I present the mock-up of an invitation design. The excitement and happiness clients exude is priceless and makes my job extremely fulfilling. Most clients don't know what to expect with custom design and when they finally see a visual of the concept we discussed it is usually more than they could have imagined. Seeing these reactions truly makes my day!
My second favourite part of the process is packaging a completed reception stationery order. Our company mission statement is to "create beautifully branded events" and this part of the process embodies that statement. It makes me so happy to see a perfectly coordinated suite of stationery including such items as menus, place cards, signage, favour tags and thank you cards!
What are some exciting stationery trends you're seeing for weddings?
Simplicity: A common trend this year was to keep things simple. A lot of couples decided to use a phone and email RSVP, rather than a traditional mail-back insert. Many designs this year used a postcard style invitation with an extra "info card" insert. The info card works well to include RSVP information, a wedding website and any other travel or event related information. In many cases the cost was quite low so clients could invest in some extra details such as envelope liners, cigar bands and metallic stock.
Bold Typography: Couples have been gravitating to bold uses of typography – both in modern and traditional designs. Using this typography treatment creates quite the statement and demands attention!
Customization: This year I have had a high number of custom orders. Our "Off-the-Rack" collection includes more than 75 invitation designs, but the majority of clients this year have wanted an invitation created with their own vision and style rather than choosing an existing design.

What are your top tips for brides and grooms when considering their wedding stationery?
Figure out your style. Not all stationery designers are created equally. Similar to wedding photographers, stationery designers all have distinct styles. Do your homework and look at a company's portfolio section to see if they are the right fit for you. You might also want to check each vendor's pricing to see which one falls within your budget.
Have a clear idea of what you want to spend. It is easy to become overwhelmed by all the beautiful wedding invitation designs and ideas out there. When you begin adding 'extras' like metallic paper, envelope liners and cigar bands, price can increase quite quickly. Know what you are willing to spend and prioritize what you are willing to compromise. Most of the time I will build quotes based on a couple's ideal invitation and from there optional pieces can be eliminated to bring down the budget.
Infuse your personality into your wedding stationery. I believe it's important for couples to be true to themselves throughout the entire process of planning a wedding, especially when it comes to their wedding stationery. Too often, couples have a strong preference to certain colours and styles of invitations but want to make sure they conform to conventions they believe are proper. Social standards have evolved greatly and it's more common for wedding invitations to be creative and customized to reflect the couple's personality.

The invitations featured above are custom Pinkpolka designs for some of our 2011 clients. Check out their online portfolio to view even more stunning stationery suites!
Thanks for sharing, Jenelle!
Jennifer
Edmonton Wedding Planner