Posts Tagged: edmonton wedding ceremony
01/13/11
Before we get into Tip #5, here's a recap of the previous tips:
In just one week all 9 planning tips will be posted and you'll be able to enter our lucky + in love contest!
+  +  +  +  +  +  +  +  +  +  +
Tip #5: When and where?
When to Get Married – Considerations
Season: Do you love the idea of a cozy winter wedding, or is the freshness of spring more appealing? If you have no preference for a particular wedding date, nail down a window of 1 or 2 months and go from there.
Day of the Week: Most weddings are held on Saturday but if you are open to a Friday, Sunday or even a weekday wedding you will have a lot more flexibility with your choices of venues and wedding professionals.
Length of Engagement: Some couples like to take their time during the wedding planning process and are happy to stretch out their engagement for 12-18 months – or longer! Others want to tie the knot as soon as possible. Shorter planning timelines are absolutely doable, but be prepared to make decisions quickly.
Popularity: July and August are extremely busy months for weddings in Canada and especially in Alberta where the warm weather is so short-lived. If you are set on a July wedding be prepared to begin planning at least 12 months in advance. Many of the popular venues and wedding professionals are booked up quite early for the busy summer months.
V.I.P. Guest Attendance: Once you have an idea of when you'd like to get married, you may wish to run the timing by your closest family members and friends to ensure they can attend.
.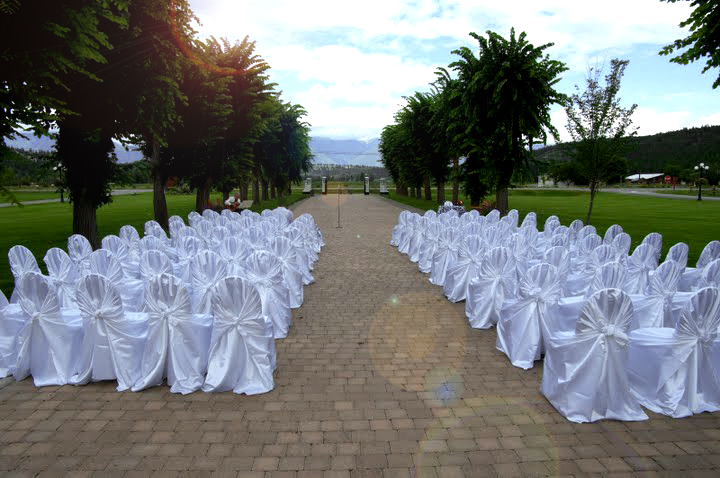 Where to Get Married – Considerations
Ceremony Venue: Are you having a religious ceremony in a church? Would you like to hold your ceremony at the same place as your reception? If you have your heart set on an outdoor ceremony don't forget to make a 'plan B' in case of inclement weather.
Reception Venue: When searching for the perfect reception venue, consider formality, atmosphere and style. Select a location that fits the look and feel that you would like to convey on your big day. As the reception costs will likely eat up about half of your budget, do some serious number-crunching before signing a contract.
Location: Are a lot of guests travelling to your wedding from out-of-town? If so, consider holding your reception at or nearby a hotel. Likewise, if most of your guests won't have transportation it's thoughtful to hold the ceremony and reception in the same place or arrange for shuttle service.
Capacities: Only look at venues that are suited to your wedding size. A venue may advertise that their location can hold up to 200 guests but that capacity may not be meant for a wedding layout. Ask your wedding planner or the venue coordinator for floorplans from weddings previously held in the space to ensure that it can accommodate a dance floor, a head table and any other special requirements (ie. a dessert table, a guestbook table, etc.).
Revisit Your Wedding Priorities: Look back at what you listed as your wedding priorities and keep them top of mind on your venue hunt. For example, if an awesome party is really important to you ask about noise restrictions and when guests must vacate the reception room. Some hotels dictate that music must be turned off after a certain time due to guest room proximity.
.
Until the next tip…
Jennifer
06/19/10
More and more couples are choosing to break tradition and see each other before they walk down the aisle. While this change of format isn't for everyone, taking photos before the ceremony offers a few key benefits:
Calm those nerves: If you're the anxious type, hanging out with the bridal party beforehand will help you relax before the ceremony;
Feeling fresh: You (and your flowers) will look your best during photos;
Gone with the gap: If your ceremony and reception are being held at the same venue, taking photos first makes a lot of sense and saves your guests the painful wait in between events;
Capture the moment: You can still have a wonderful first moment together, and your photographer(s) can ensure it's captured at all angles.
Check out these adorable pictures of Jacqui + Steve's first look at each other (photos by the talented Kelsy Nielson):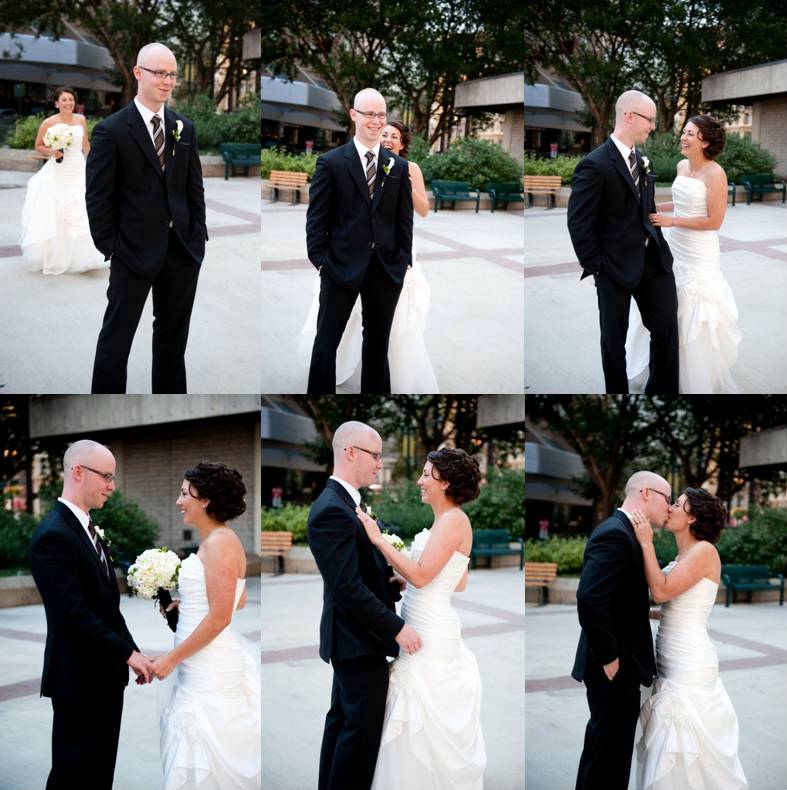 …and here's a look at their stylish, modern wedding held at The Westin Edmonton last summer: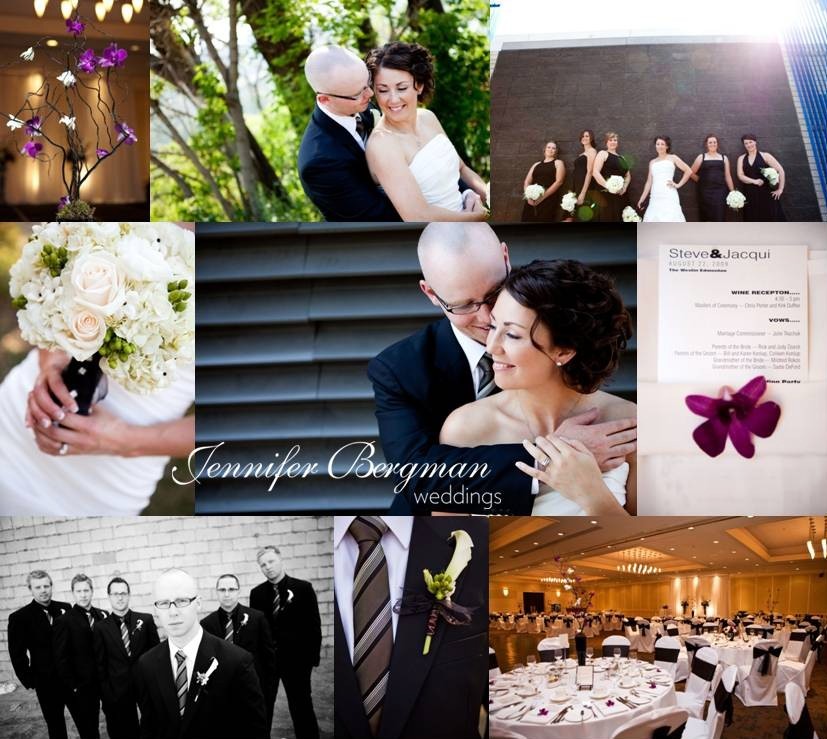 Think about it – this might be a great option for your wedding day!
Jennifer
Photo Credit: Kelsy Nielson.
02/11/10
Looking to add a little drama to your wedding vows? Take to centre stage and say 'I Do' in a non-traditional ceremony venue. Edmonton has several theatres that can host wedding ceremonies of all sizes. Here are a few to consider for your big moment:
Have a wonderful long weekend!
Jennifer
Photo Credits: The Citadel, Cosmin Danila Photography, Robert Mejia Photography, Convocation Hall, Rachel J Photography.