Posts Tagged: cryotherapy
09/13/11
A few weeks ago I had the pleasure of visiting an amazing new resort in the Okanagan, located just 15 minutes from downtown Vernon, British Columbia. After perusing their website I couldn't wait to experience Sparkling Hill Resort and check out their wedding facilities. First of all, over 3.5 million Swarovski crystals are infused into this modern oasis…3.5 million!? They're not lying. Crystals, sparkle and bling abound in this place. From the welcome sign to the washrooms, every single nook and cranny shines.
From the moment you first arrive you can feel your tension lifting and relaxation setting in. The resort has a European flair and KurSpa (Kur means healing in German) is nothing like I have experienced before. Complimentary with your stay you receive access to the 7 unique aromatherapy sauna and steam rooms, an indoor pool complete with underwater music and starry Swarovski crystal sky, and an outdoor infinity pool overlooking the Okanagan. This would be the perfect wedding destination for the couple who wants to give their guests a weekend to unwind and rejuvenate.
Guests looking for a unique experience can try KurSpa's signature health treatment – the cold sauna. Popular in Europe and the first of its kind in North America, the cold sauna provides a treatment called cryotherapy, which involves spending up to three minutes in a room set at -110°C. Yes, you read correctly. -110°C! Spending the maximum amount of time (3 minutes) in the chamber will allow your skin temperature to drop to 5°C, which helps alleviate pain and assist with inflammation, among other benefits. For me being cold is tortuous so I opted out, but my husband tried it and enjoyed the experience!
Enjoy a peek at Sparkling Hill's amenities below and continue reading for more information on weddings at this gorgeous resort.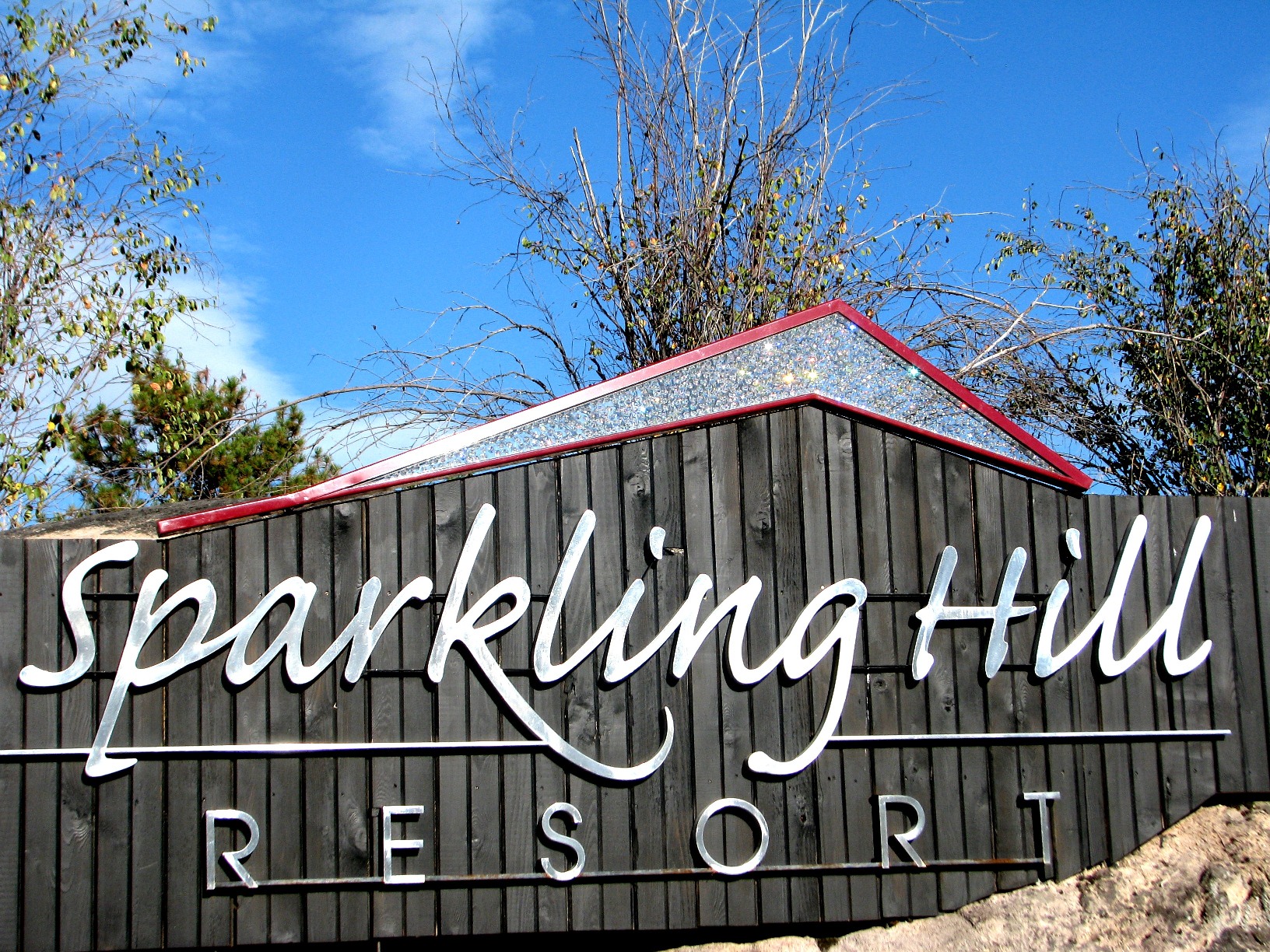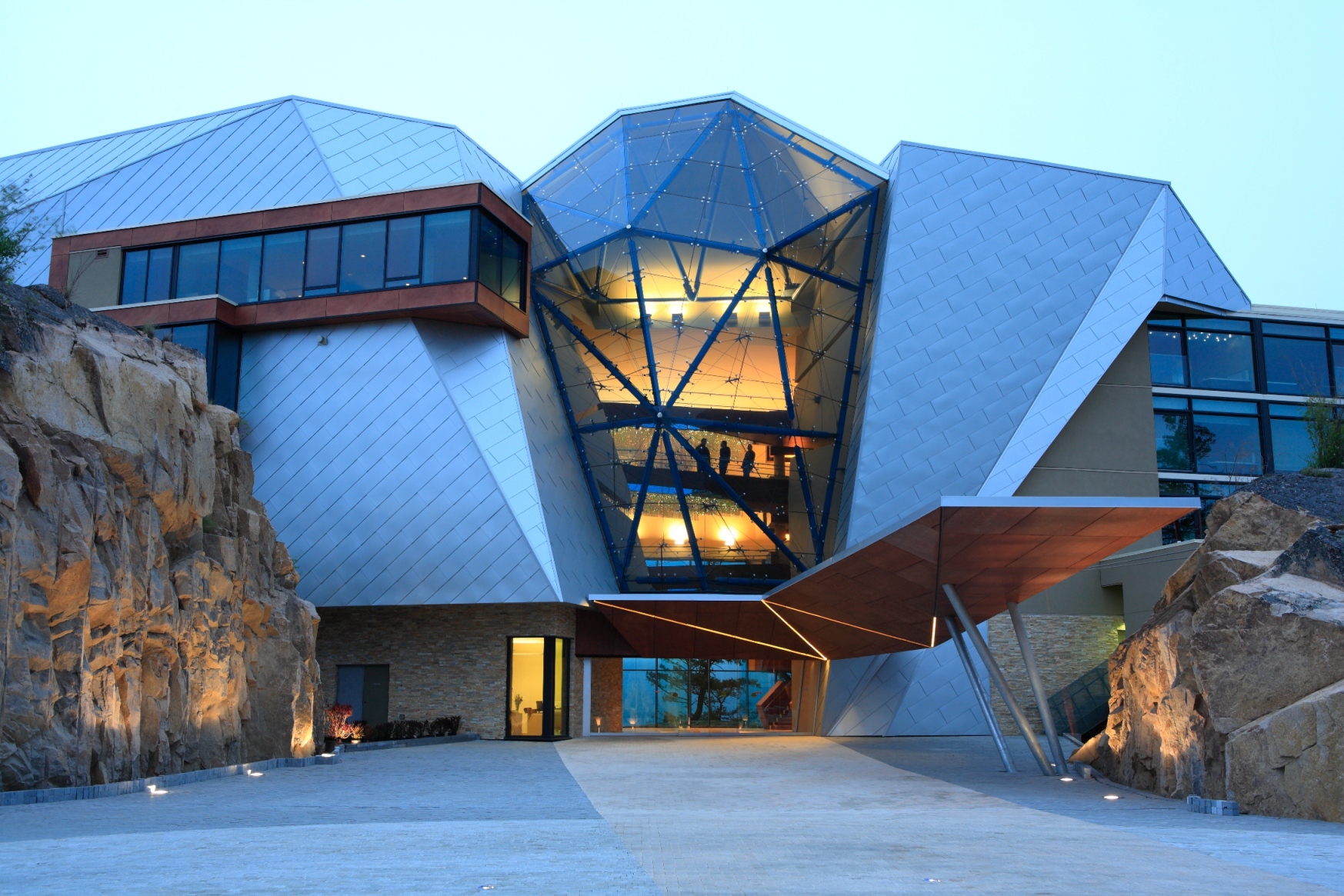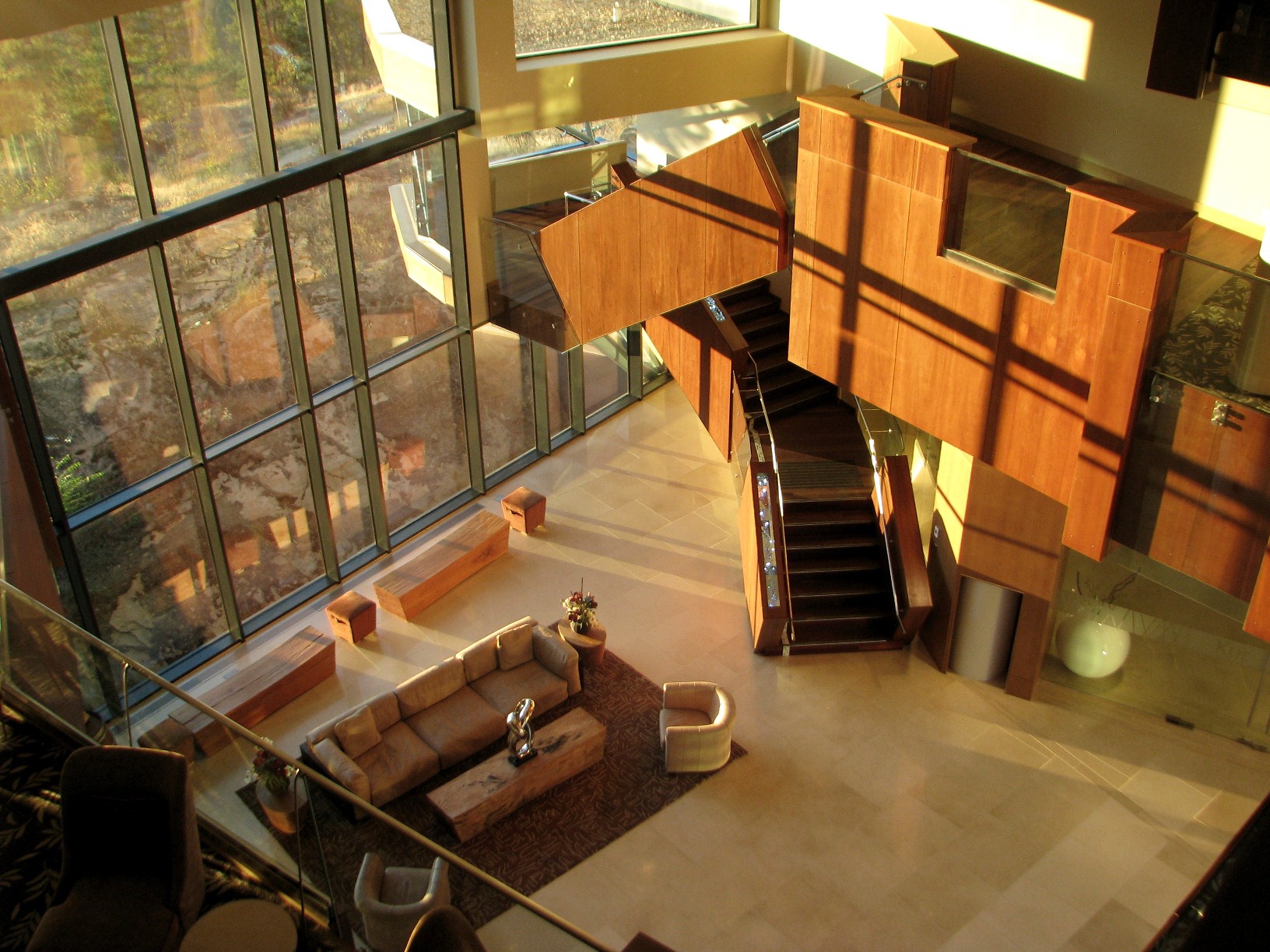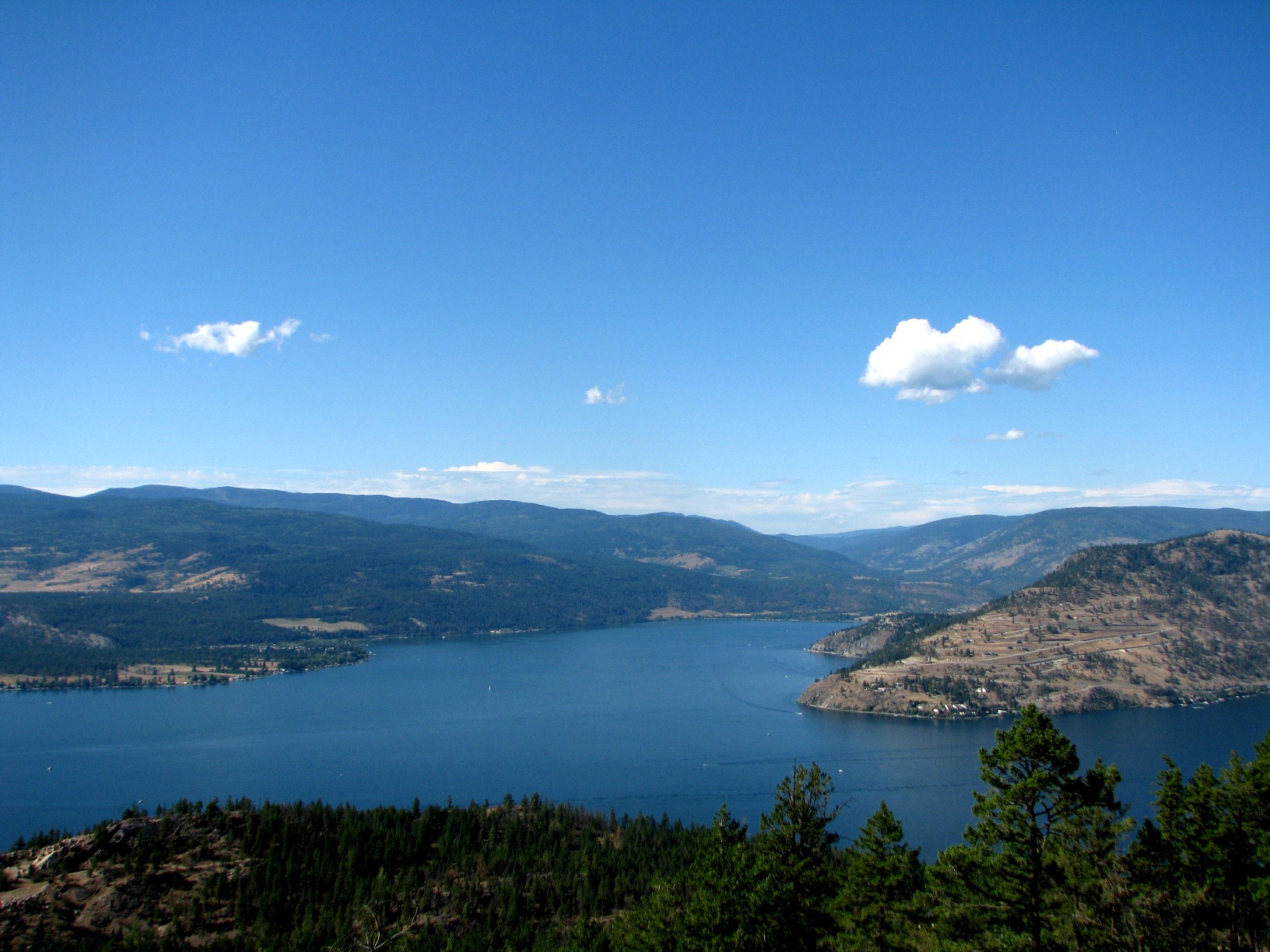 Lakeview rooms feature a unique "tub-for-two" with this incredible view and a Swarovski crystal "starry sky" ceiling overhead.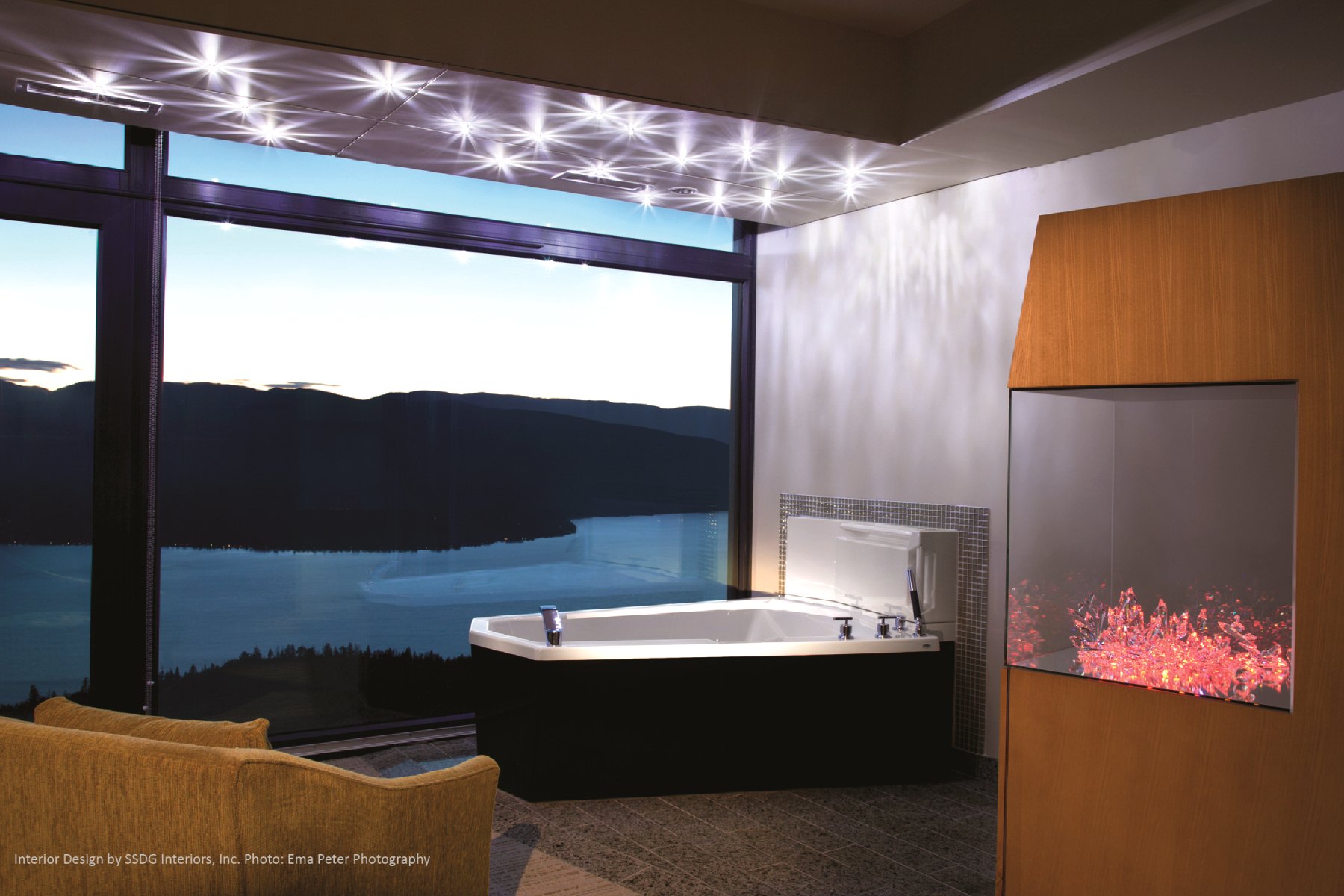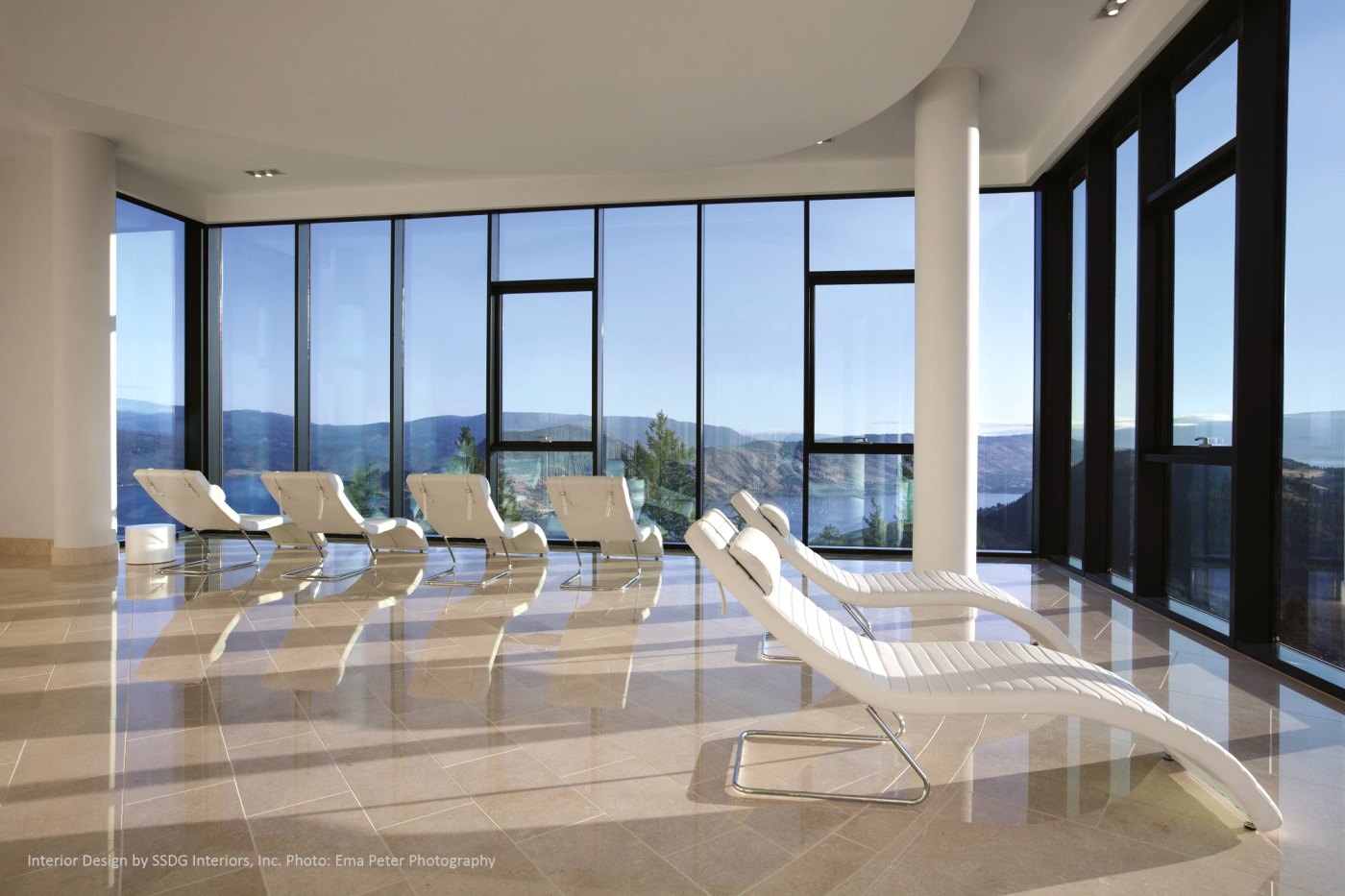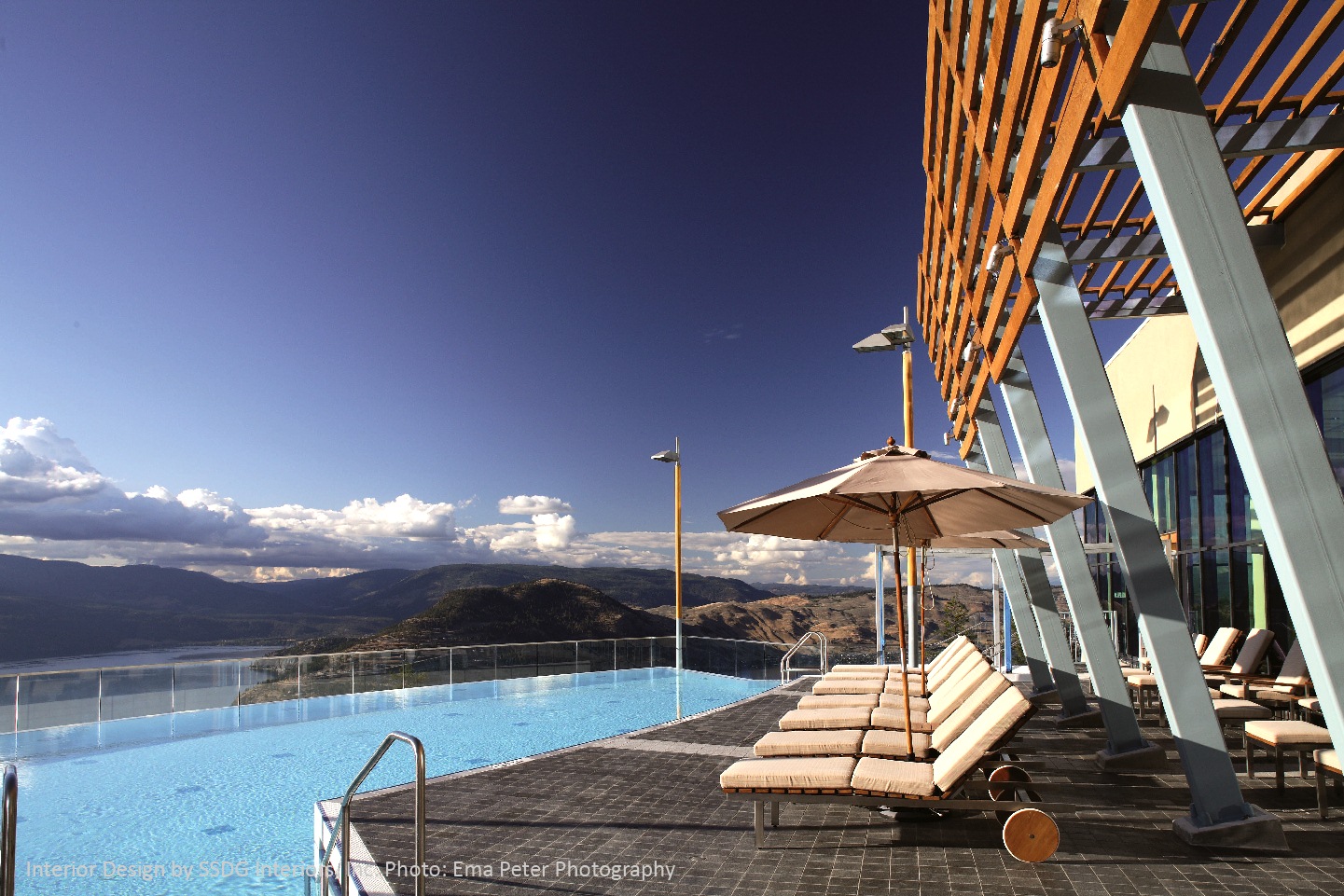 +  +  +  +  +  +  +  +  +  +  +
Weddings at Sparkling Hill Resort
Sparkling Hill Resort boasts an astonishing view of Lake Okanagan! The Terrace, pictured below, seats up to 120 guests. For your reception, choose from an intimate dinner for up to 35 guests in Gernot's private room or host up to 180 guests in the grand Austria Ballroom. The Fireside Lounge is the perfect spot for cocktails or for an intimate ceremony with your closest friends and family.
If you're interested in having your destination wedding at Sparkling Hill Resort or in the Okanagan area, contact us today!
Jennifer
Edmonton Wedding Planner / Okanagan Wedding Planner
Photo Credits: Jennifer Bergman Weddings, Sparkling Hill Resort, Ema Peter Photography.