Posts Tagged: Badgley Mischka wedding shoes
09/1/15
Mint, royal, midnight, navy – take tradition to your toes and make them your 'something blue'!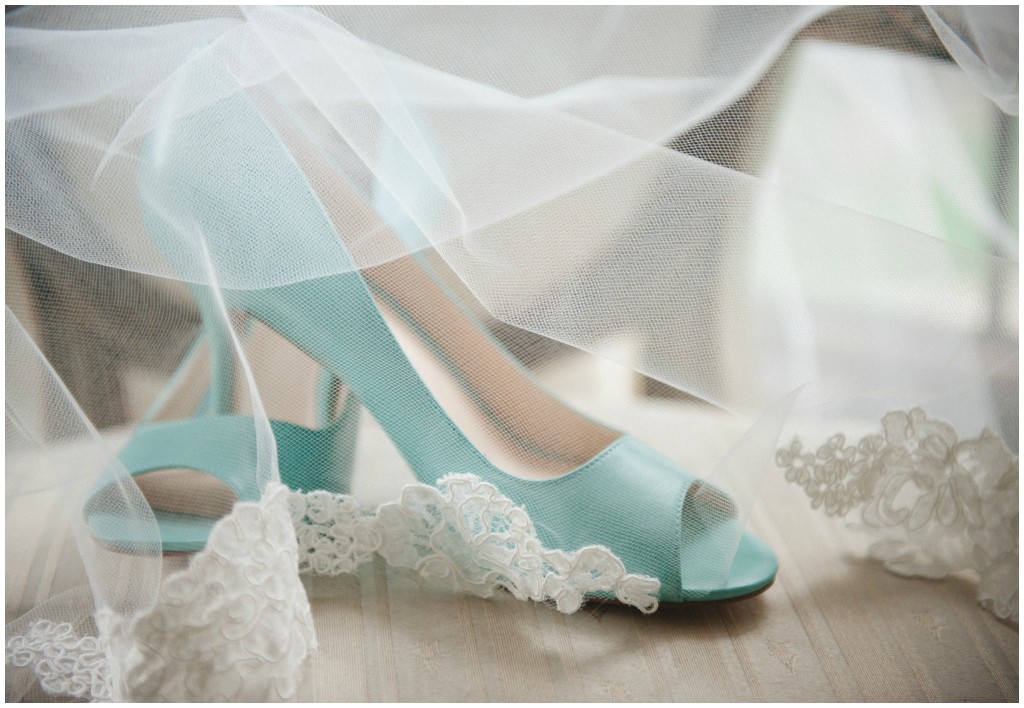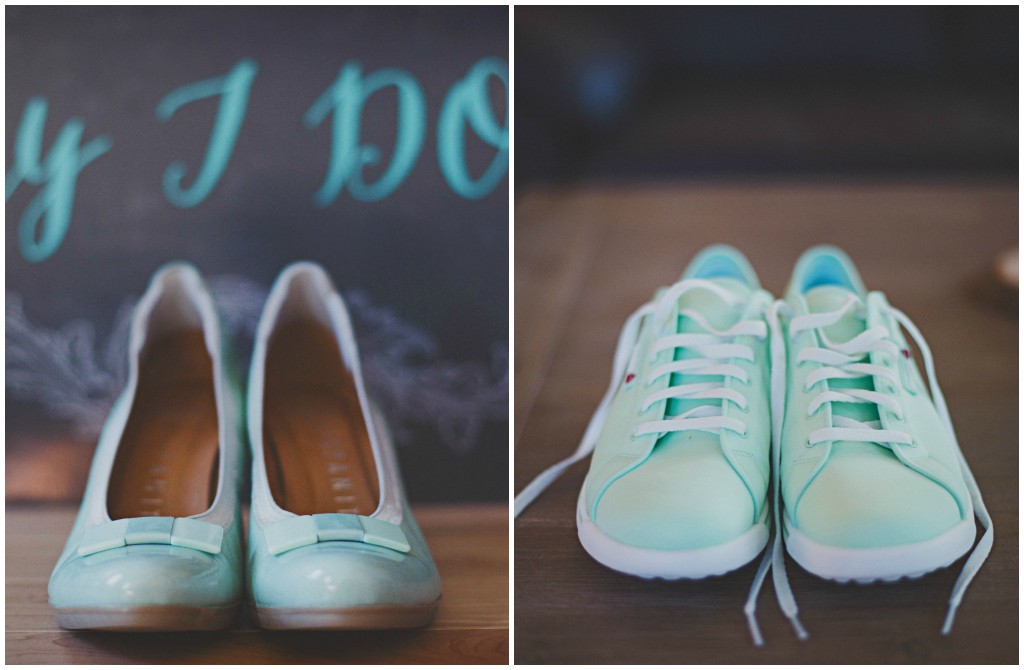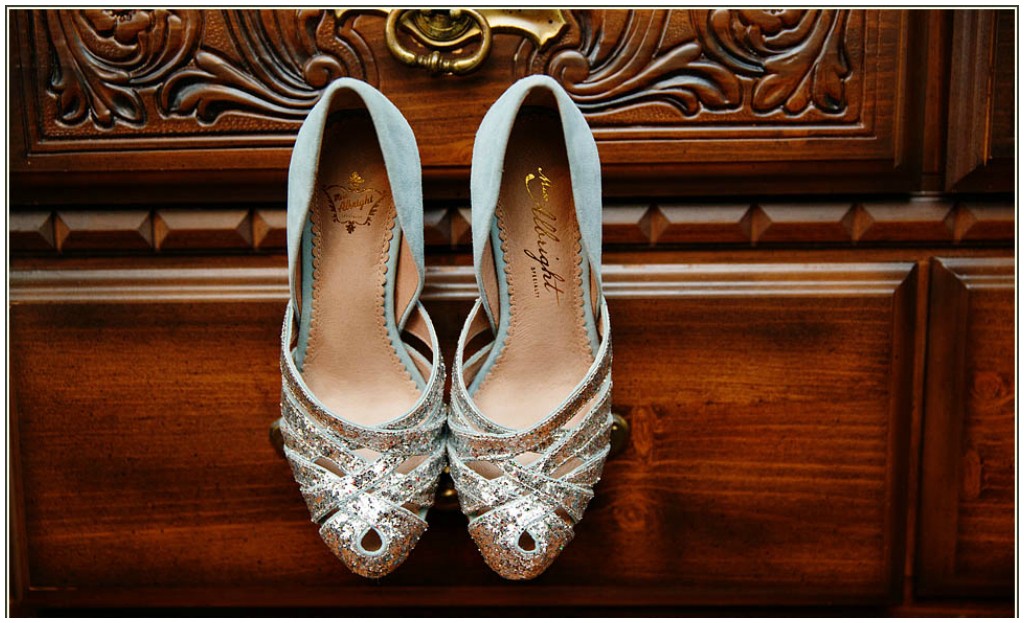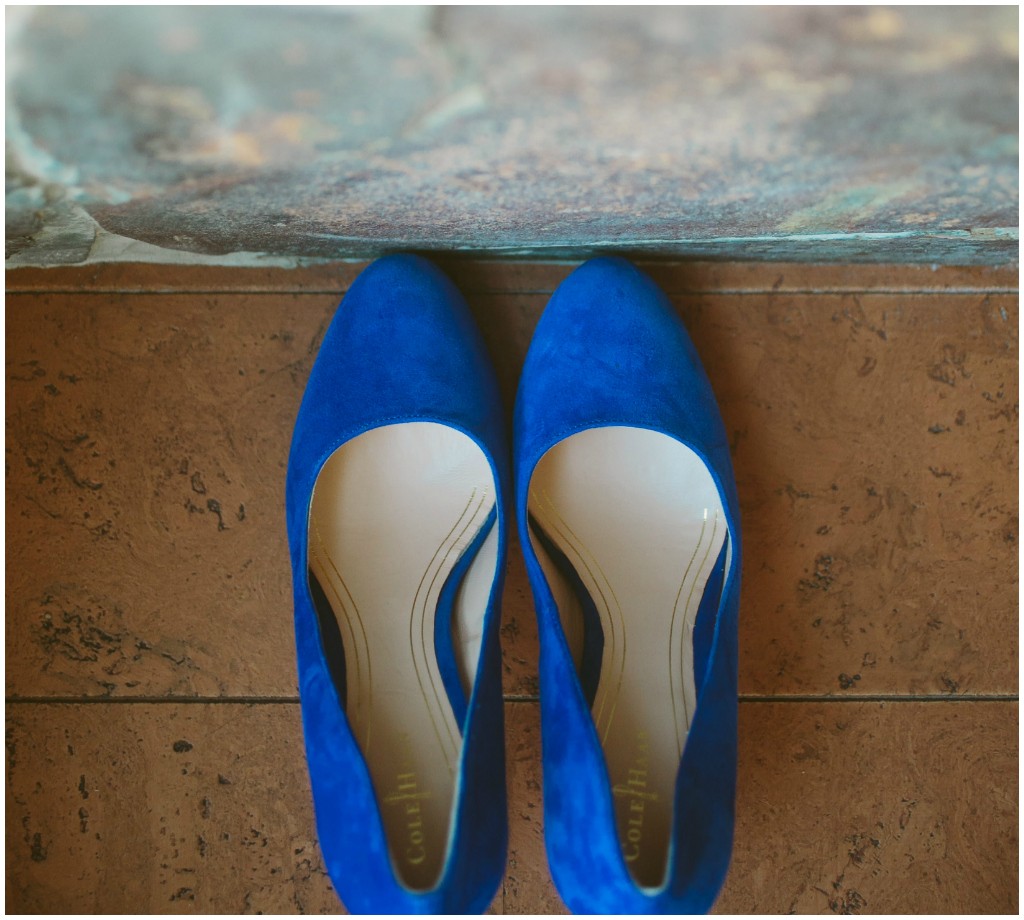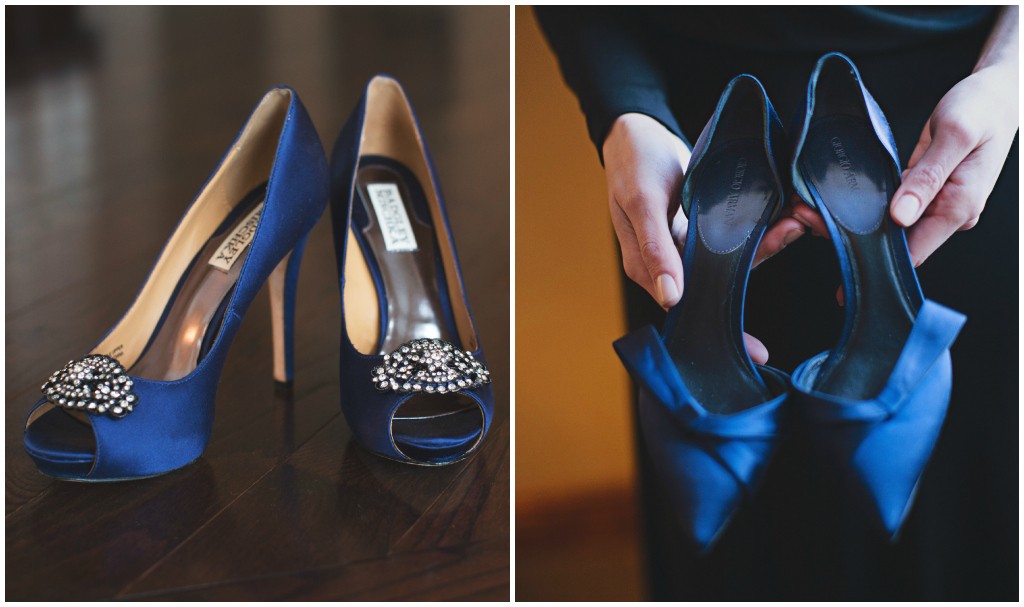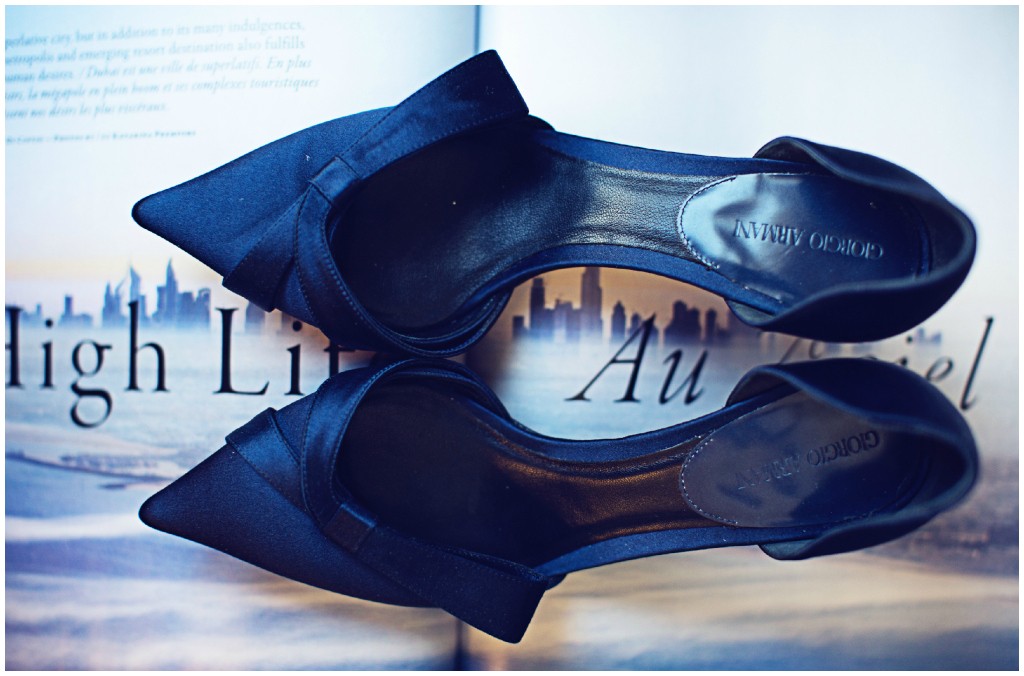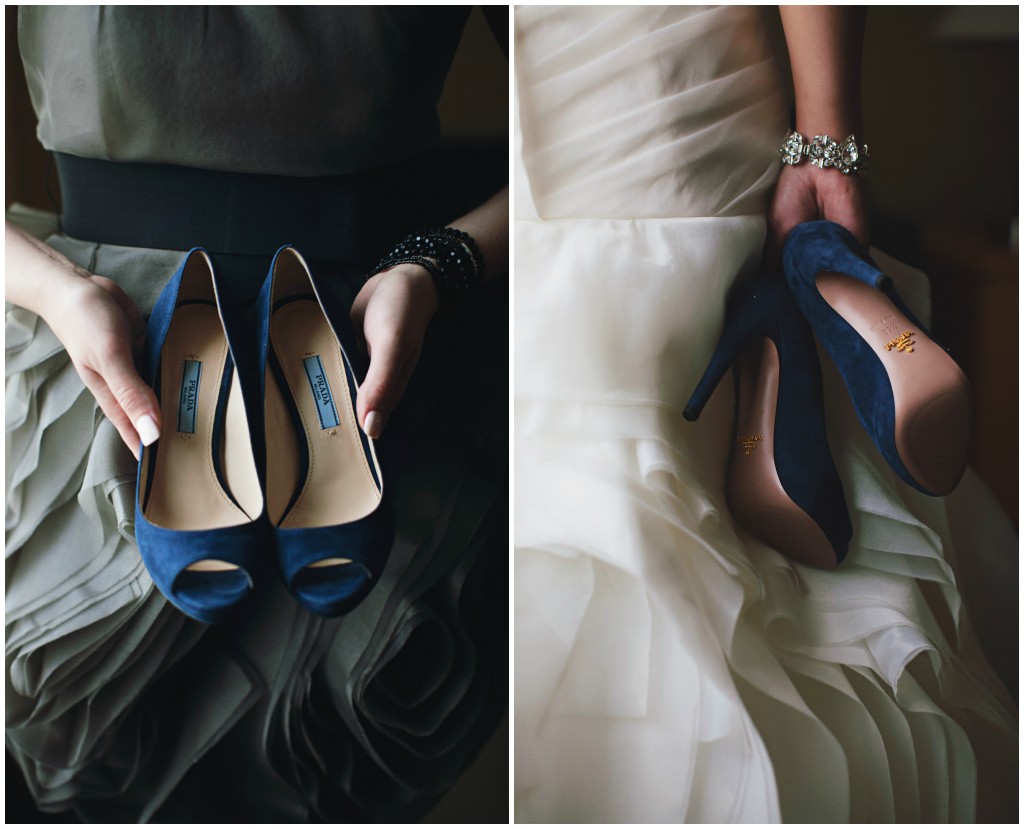 Photo Credits (top-bottom, L-R): Blake Loates Photography, Katch Studios (L+R), Shandro Photo, Julie Williams Photography, Jessica Fern Facette, Sharon Litchfield Photography (R), Sharon Litchfield Photography, Sharon Litchfield Photography (L+R).
+  +  +  +  +  +  +  +  +  +  +
Jennifer + Team | Jennifer Bergman Weddings
Edmonton Wedding Planning + Design
12/16/14
Last week we shared the inspiration behind Sandy + Steve's Enjoy Centre wedding design. As far as winter weddings go, this one is pretty spectacular!
Both from large families with strong cultural traditions, we worked with Sandy + Steve to fuse their East Indian and Croatian backgrounds to create a truly unique event experience.
A traditional East Indian Henna (Mehndi) party was held before the wedding.
A Croatian band played at the ceremony and throughout dinner.
Sandy wore a gorgeous ivory lace gown for the ceremony, while her bridesmaids wore traditional East Indian attire.
Customary Croatian shots of fine cognacs and grappa were served to guests upon arrival at the reception.
A Dhol drummer escorted the newlyweds into their reception for the grand entrance.
A mix of Western and Eastern cuisine was served which included family favourites from both sides.
DJ Pat from Premiere DJs by Urban Metropolis played a fusion of Indian dance music, Top 40, R&B and classic Croatian polkas!
Grab your favourite hot beverage and cozy up to enjoy some gorgeous eye candy captured by Jessica Fern Facette!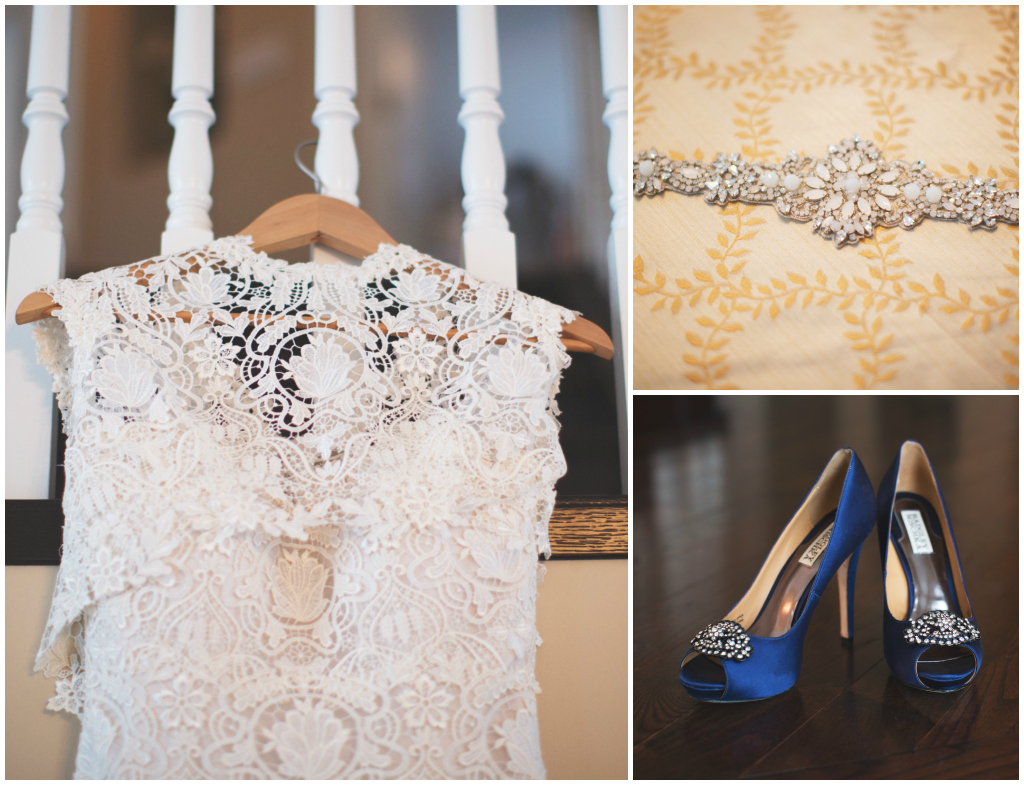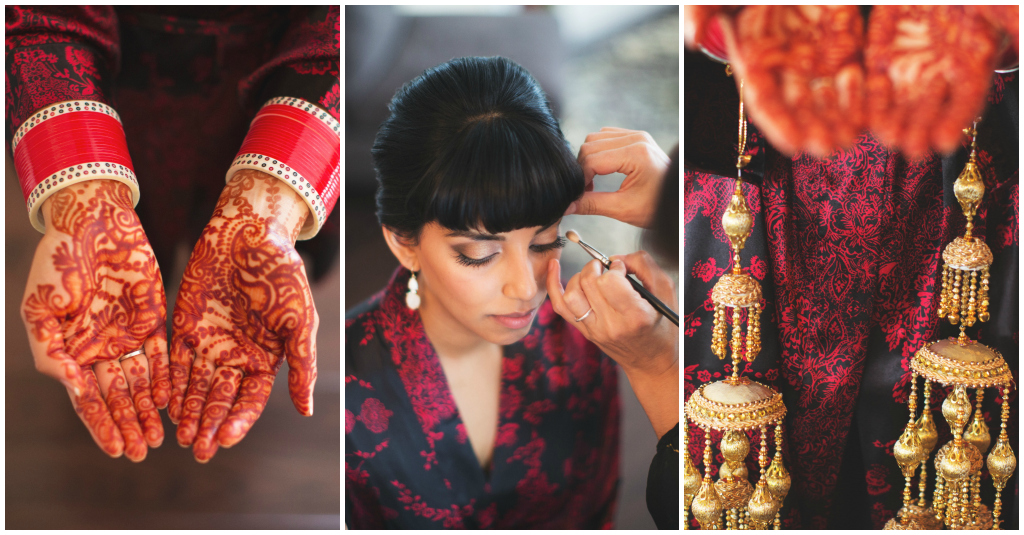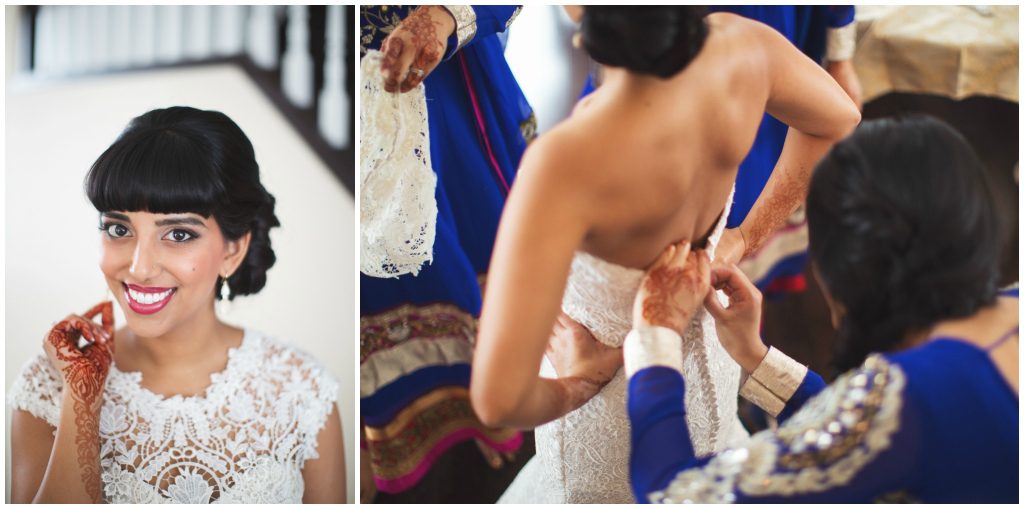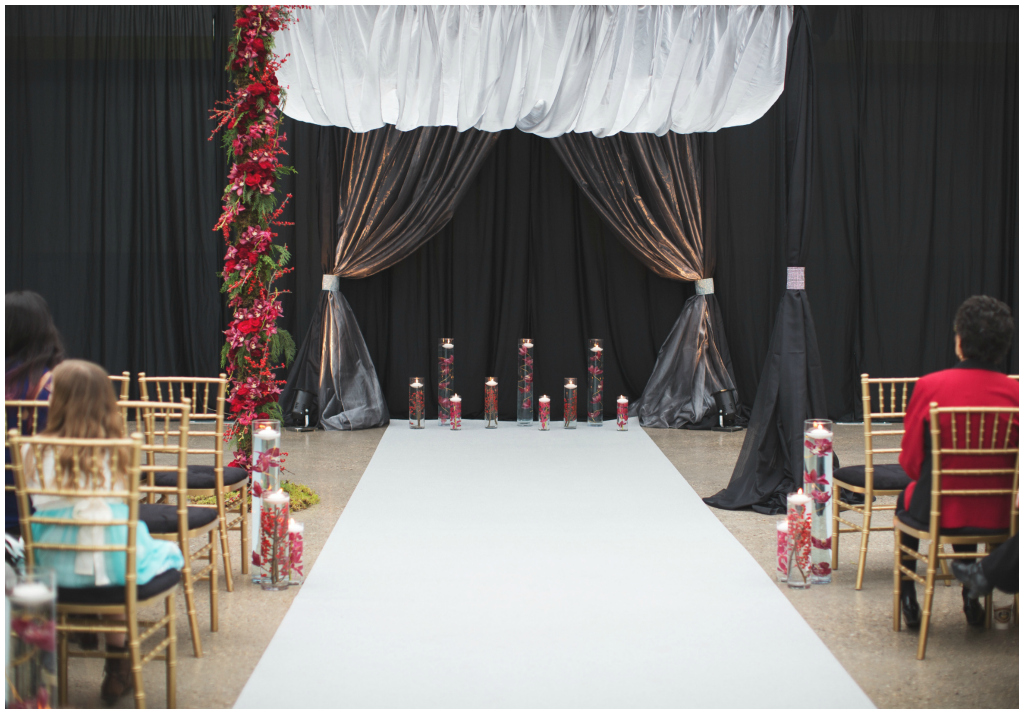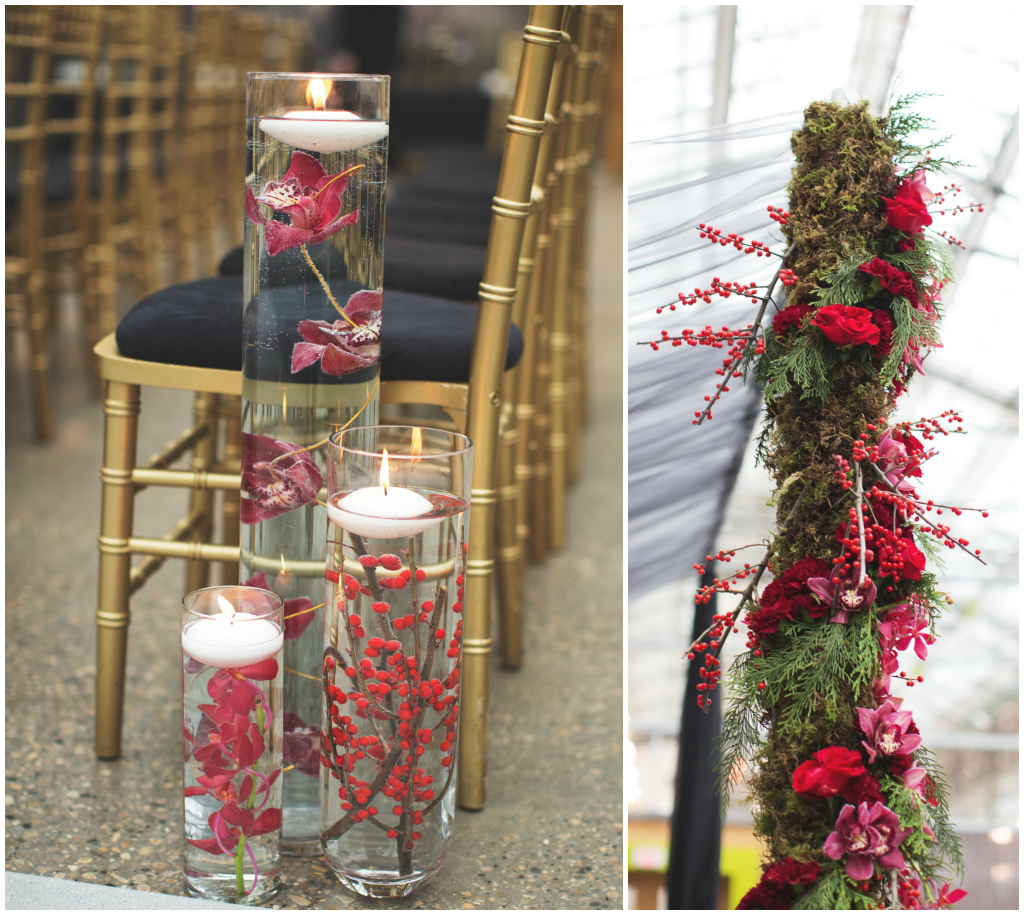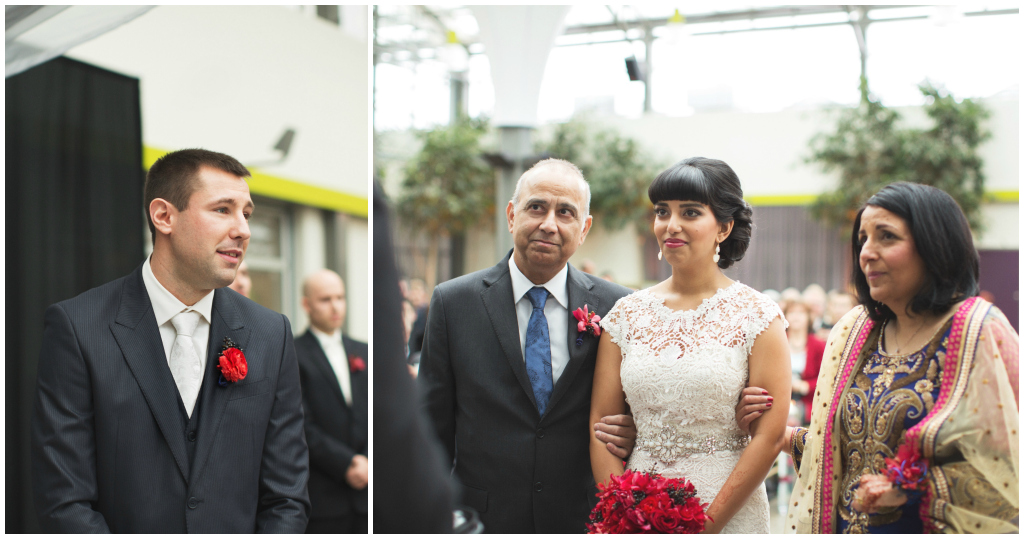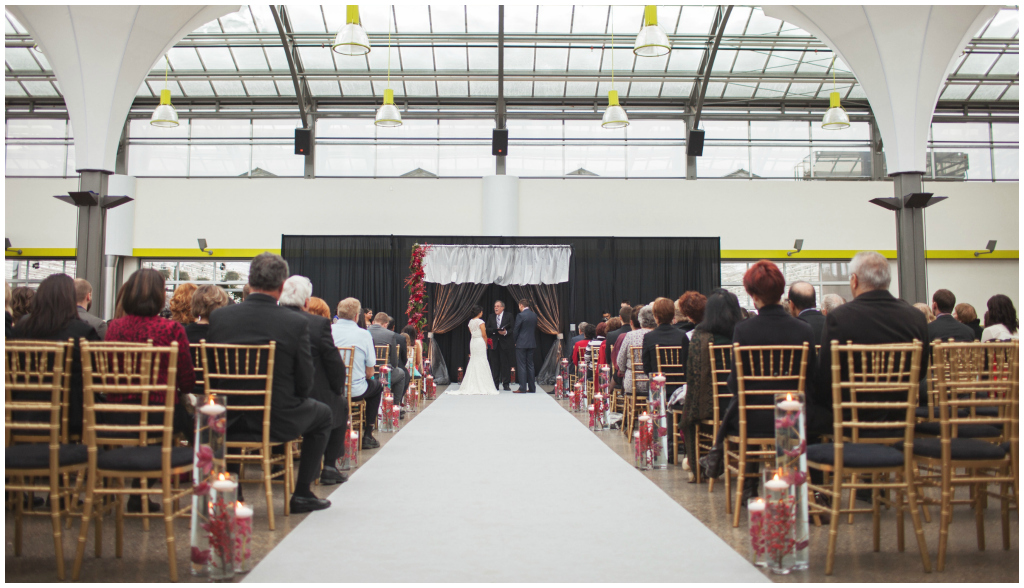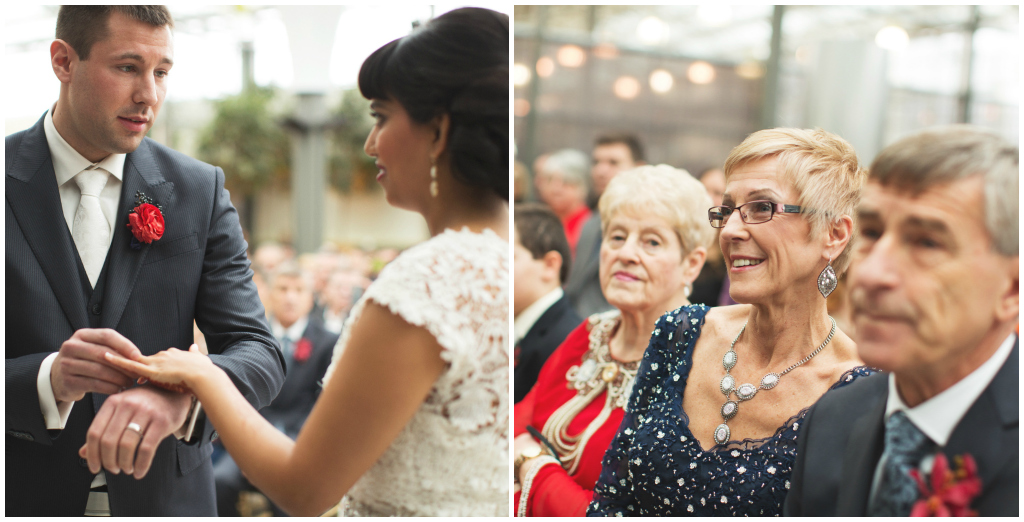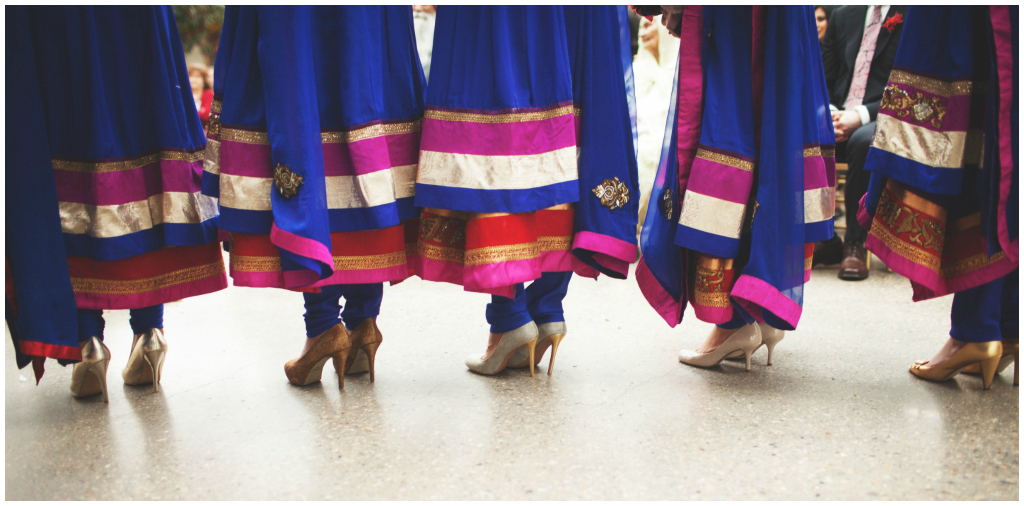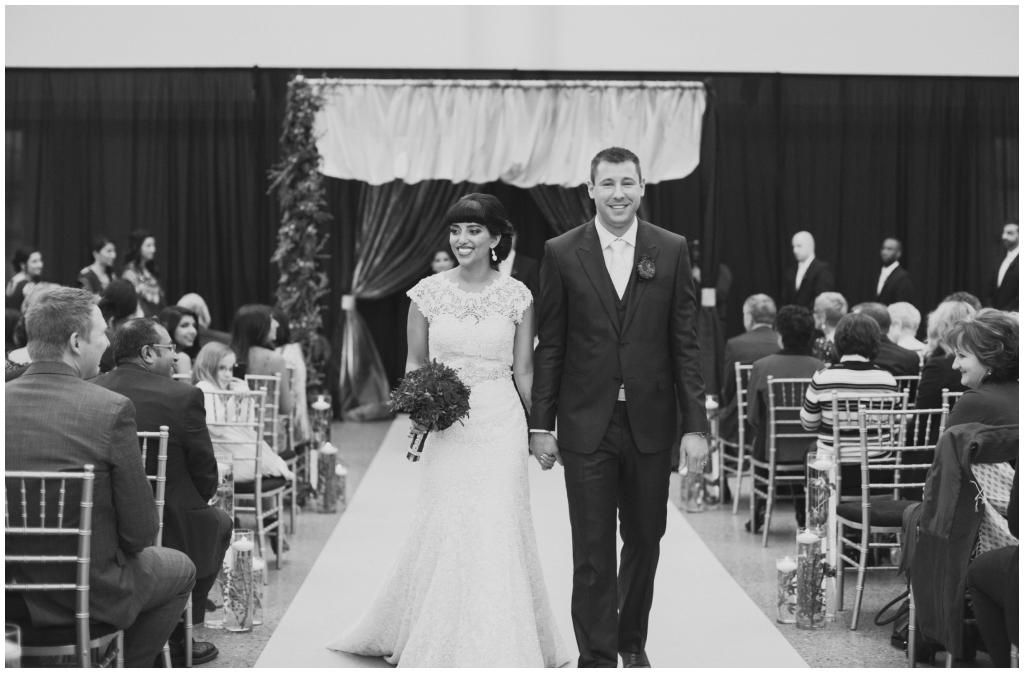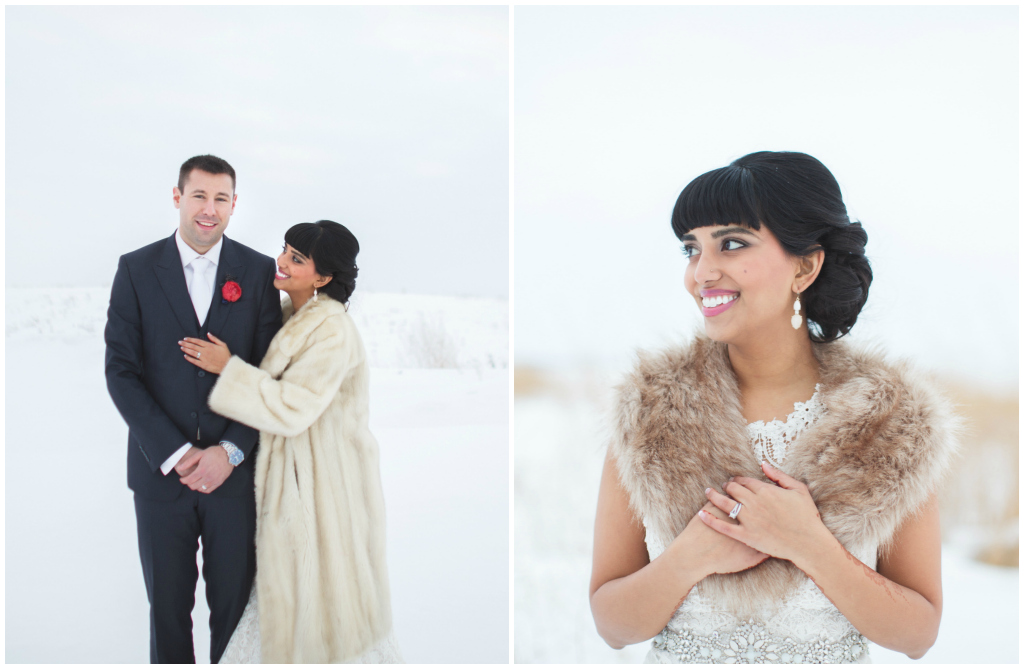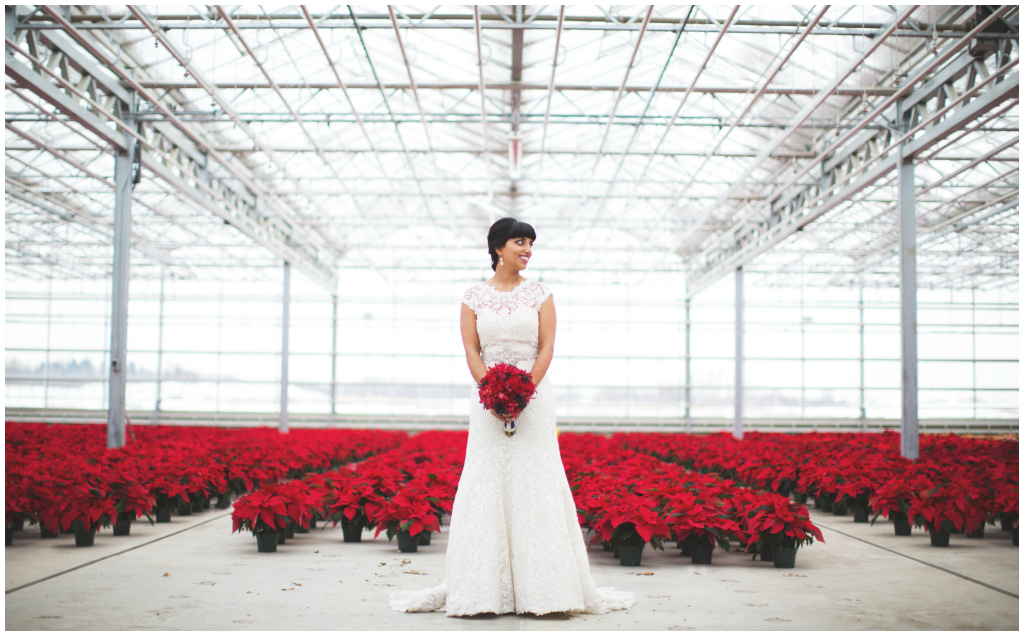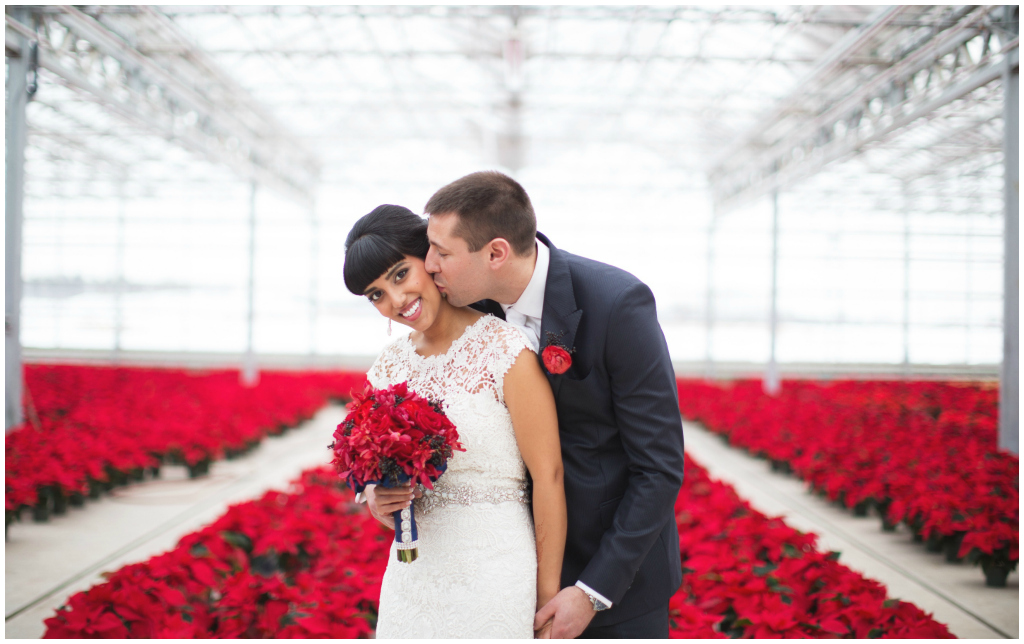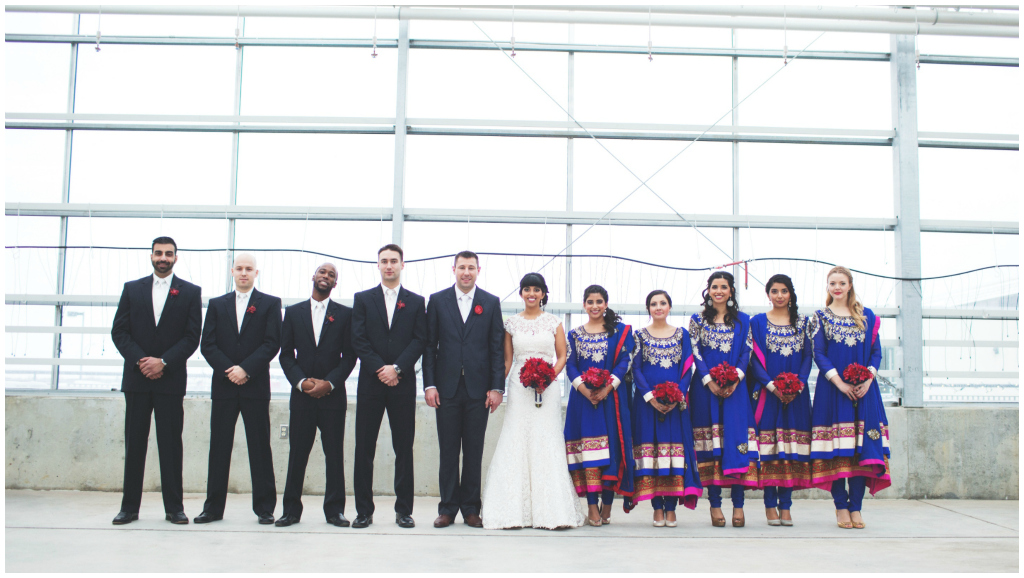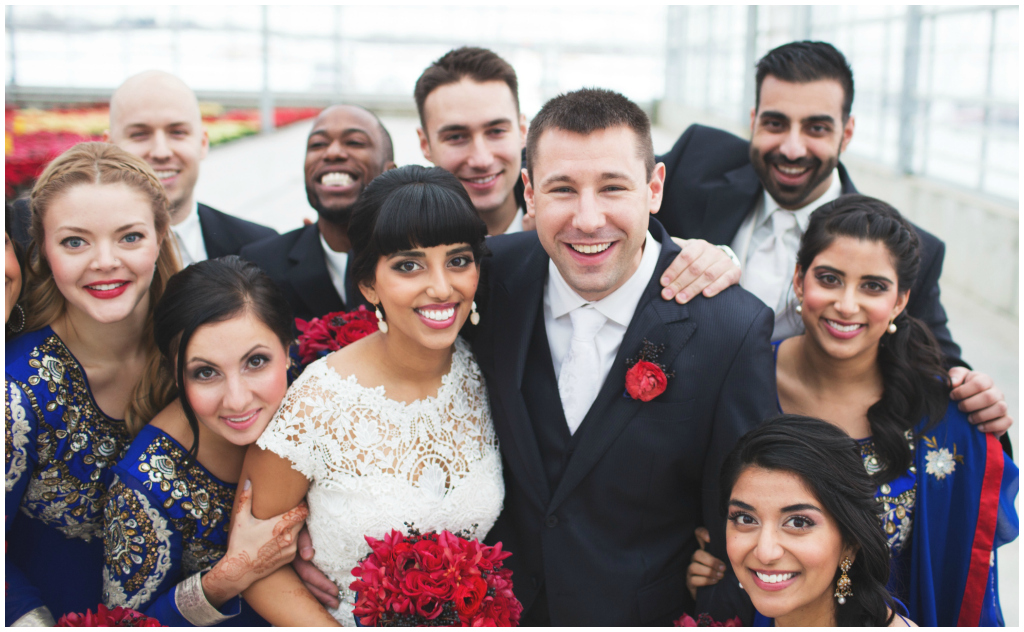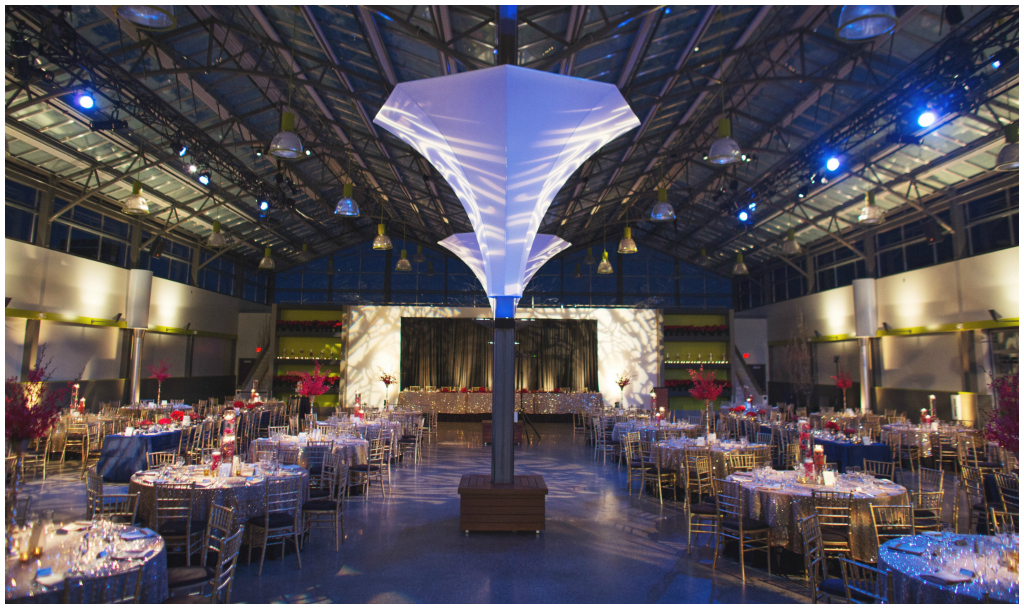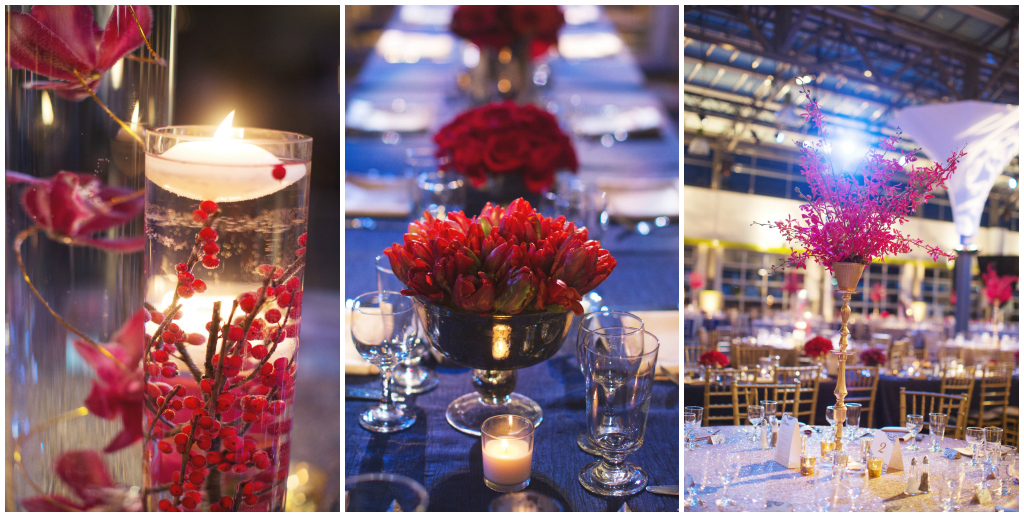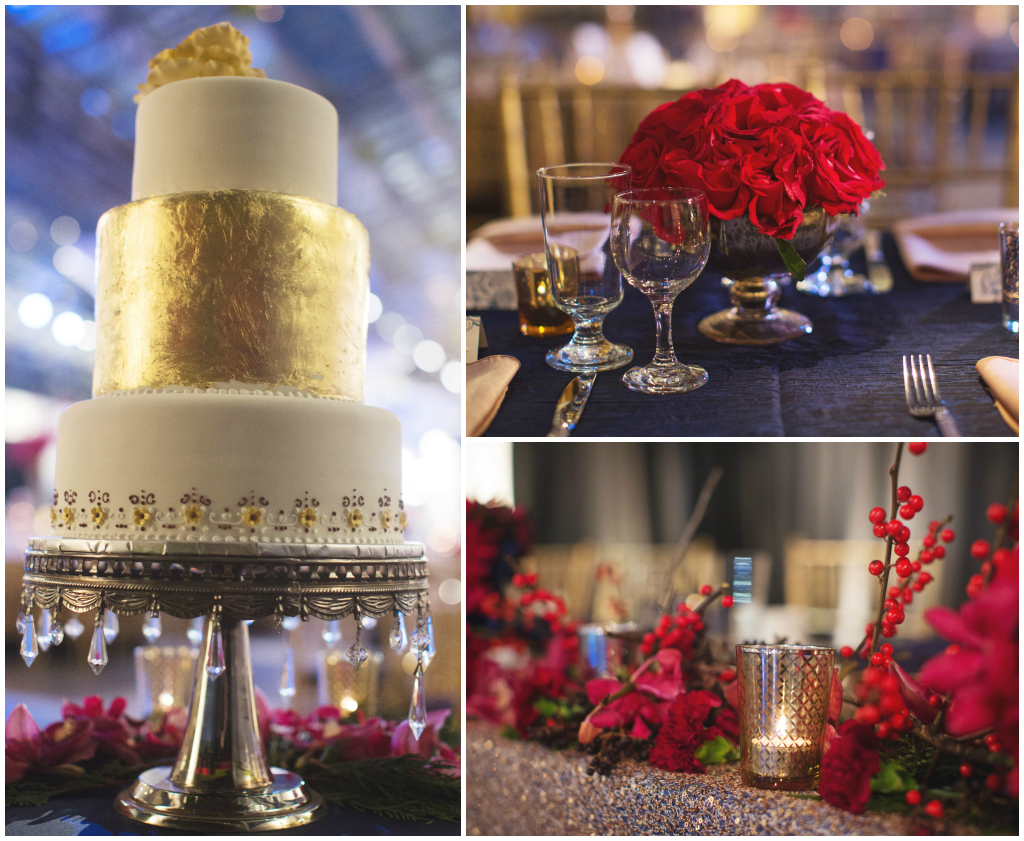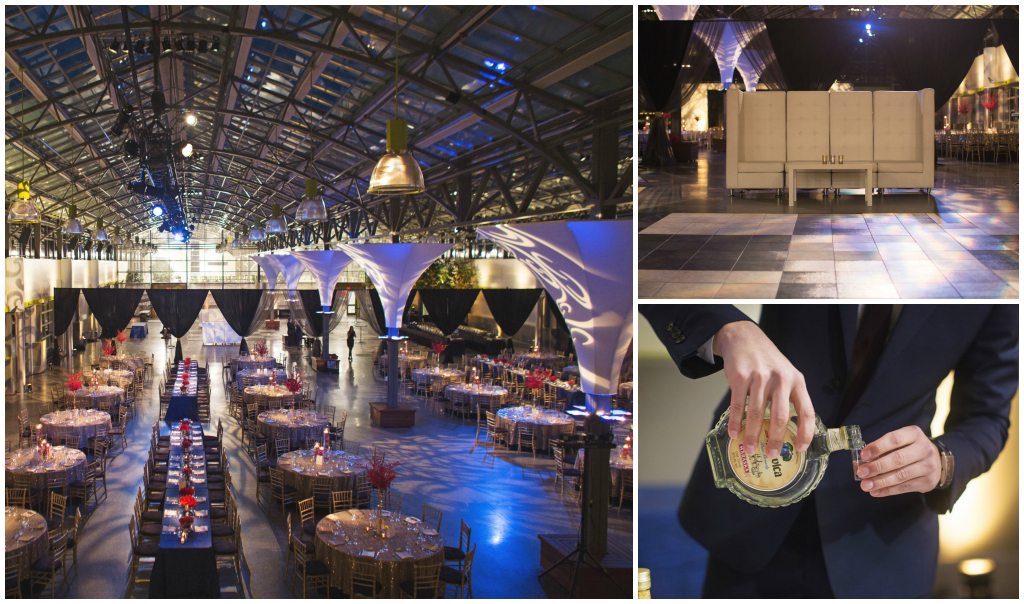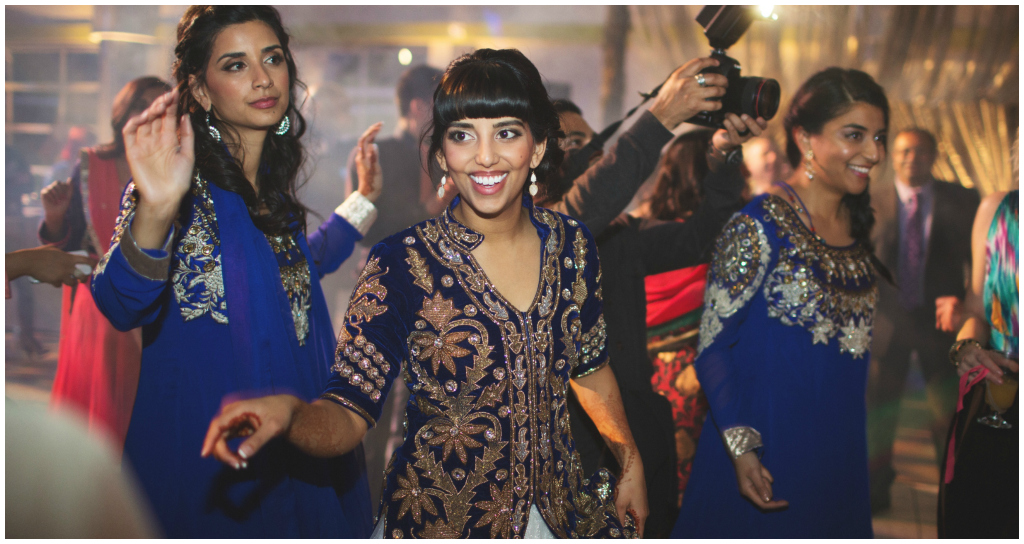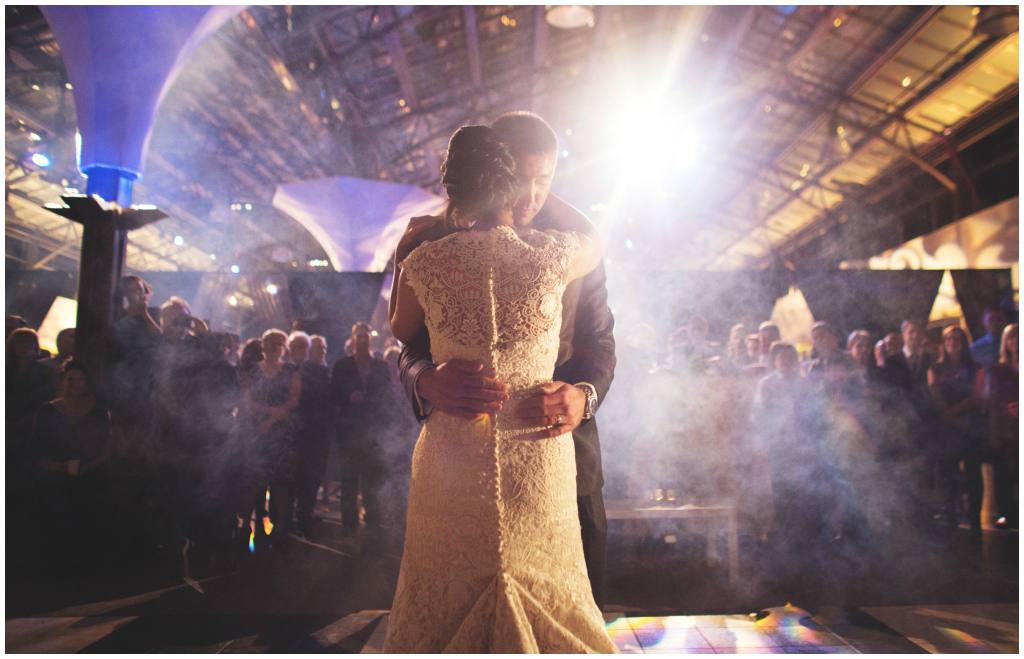 Jennifer + Team | Jennifer Bergman Weddings
Edmonton Wedding Planning + Design
+  +  +  +  +  +  +  +  +  +  +
Credits:
11/17/14
Megan + Eric decided to host a weekend destination wedding at one of their favorite locations – The Fairmont Banff Springs Hotel. They wanted their guests to enjoy a sumptuous, romantic winter getaway, while incorporating unique elements to personalize the day.
Upon arrival, guests received welcome packages in their hotel rooms which included some of the couple's favourite treats and snacks, mountain-themed components to tie into the destination, as well as a weekend itinerary postcard with a personalized thank you note. At the reception dinner tables, "guest libs" (mad libs) cards were placed at each setting on the other side of the menu. Guests filled in the blanks to Megan + Eric's love story with their own creative adjectives – this was such a fun keepsake and an excellent alternative to a traditional guest book!
To convey a warm, romantic feeling with wintery undertones, we based the wedding design around a palette of mixed metallics and warm pastels. "Winter sparkle" was included in elements throughout the wedding design – from the glitter paper used in the stationery, to champagne sequin overlays, to the custom sparkly silver aisle runner. Black suede chair pads on dark gold diamond back chairs enhanced the medieval characteristics of Mount Stephen Hall.
Here's a look at Megan + Eric's magical Banff winter wedding with stunning photography by Gabe McClintock. You can also view the feature on Junebug Weddings. Enjoy!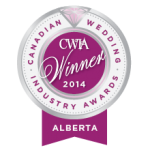 {Winner of the 2014 Canadian Wedding Industry Award for
Best Event Design, Alberta Region}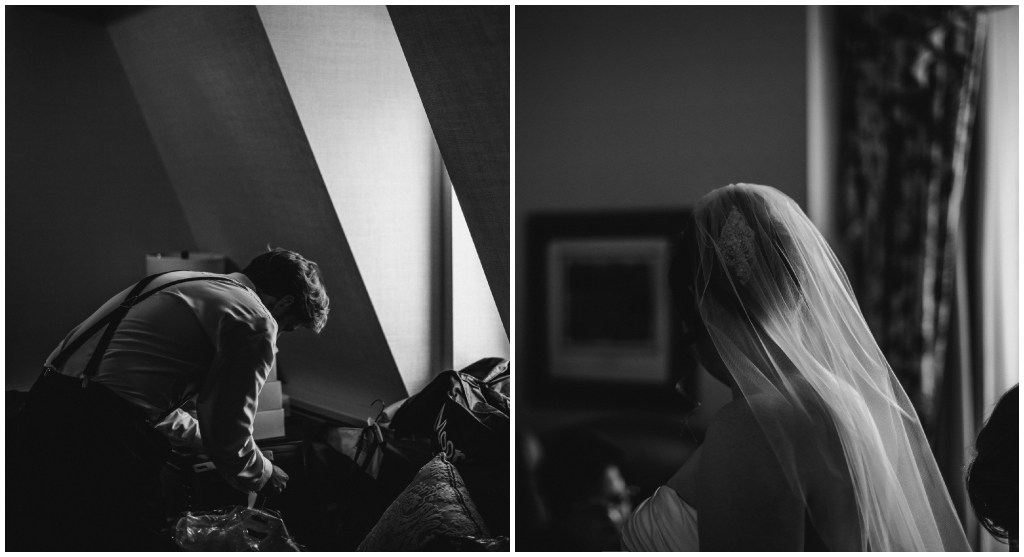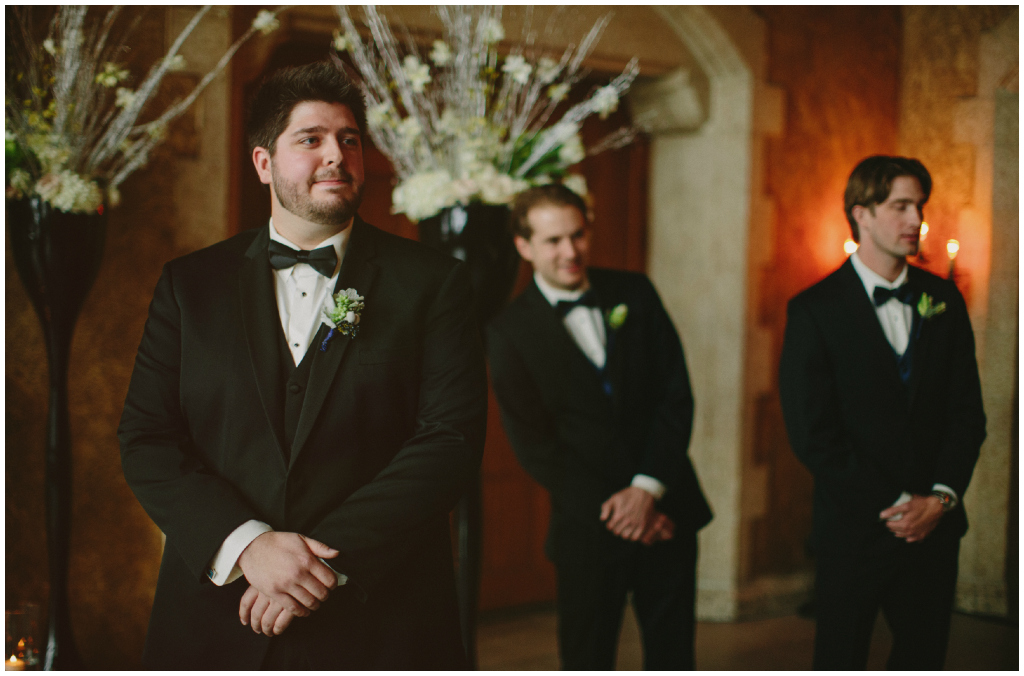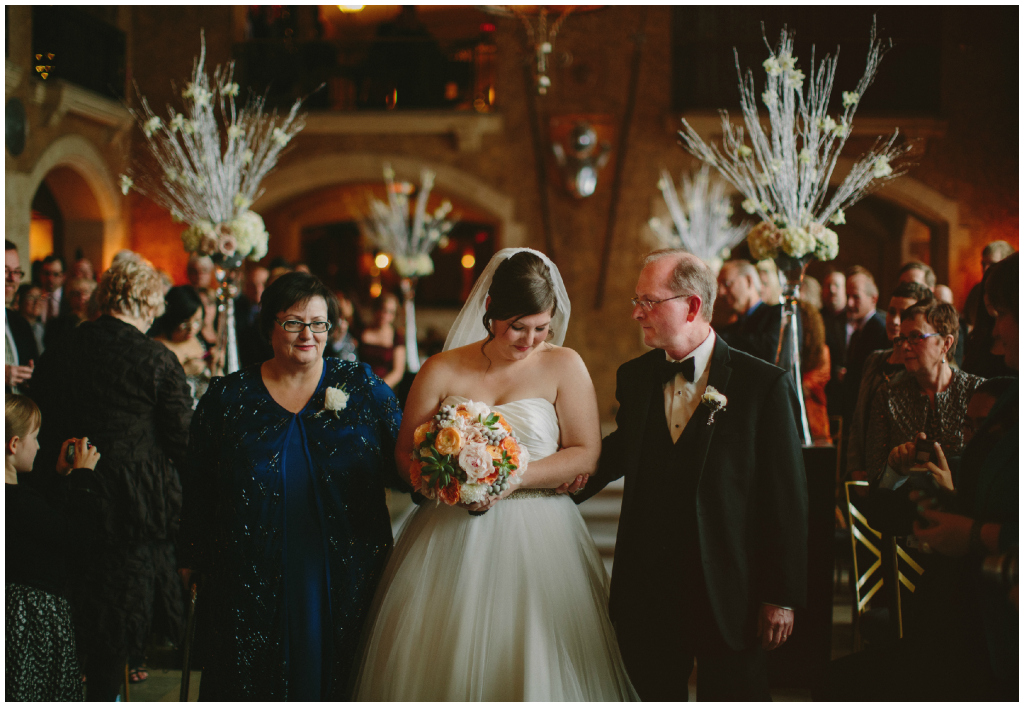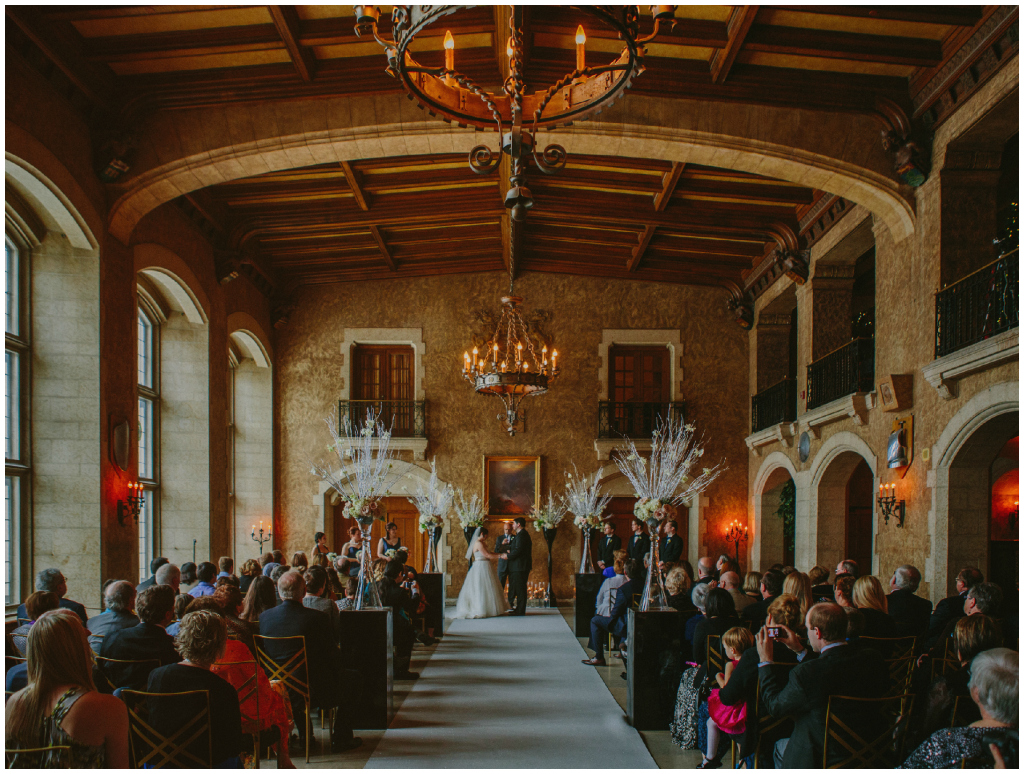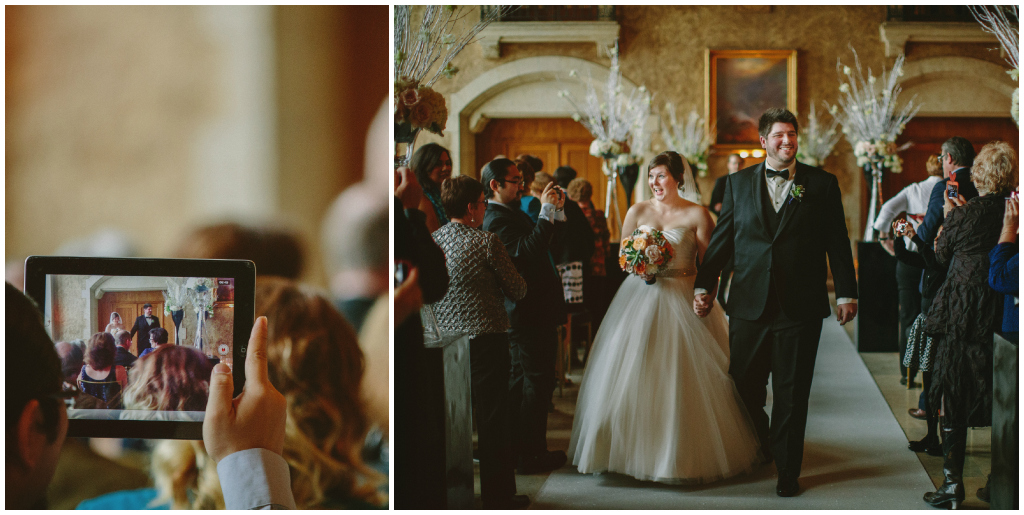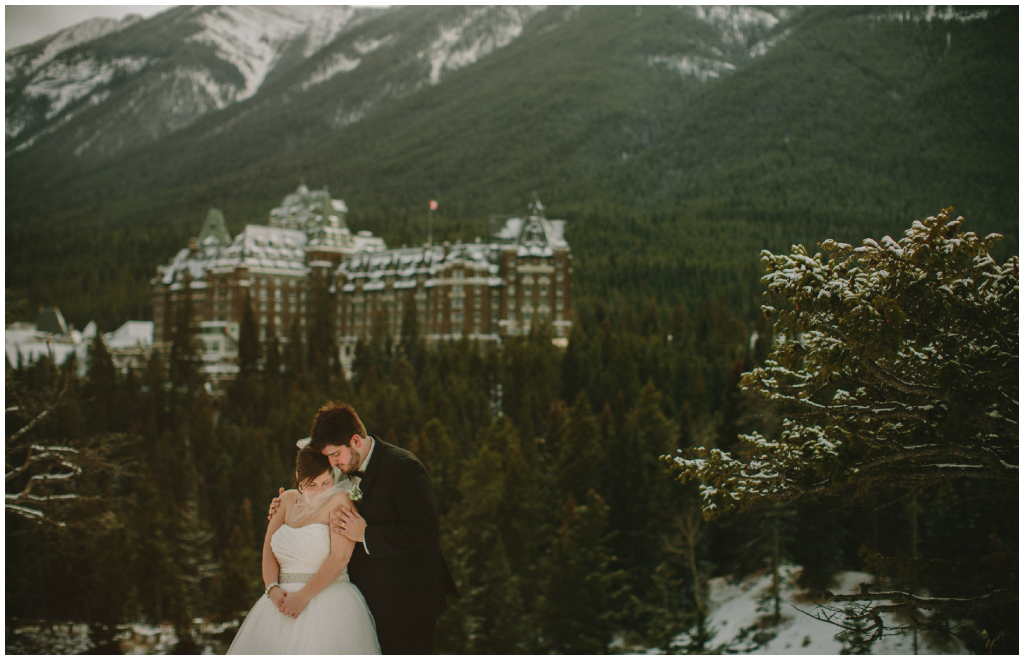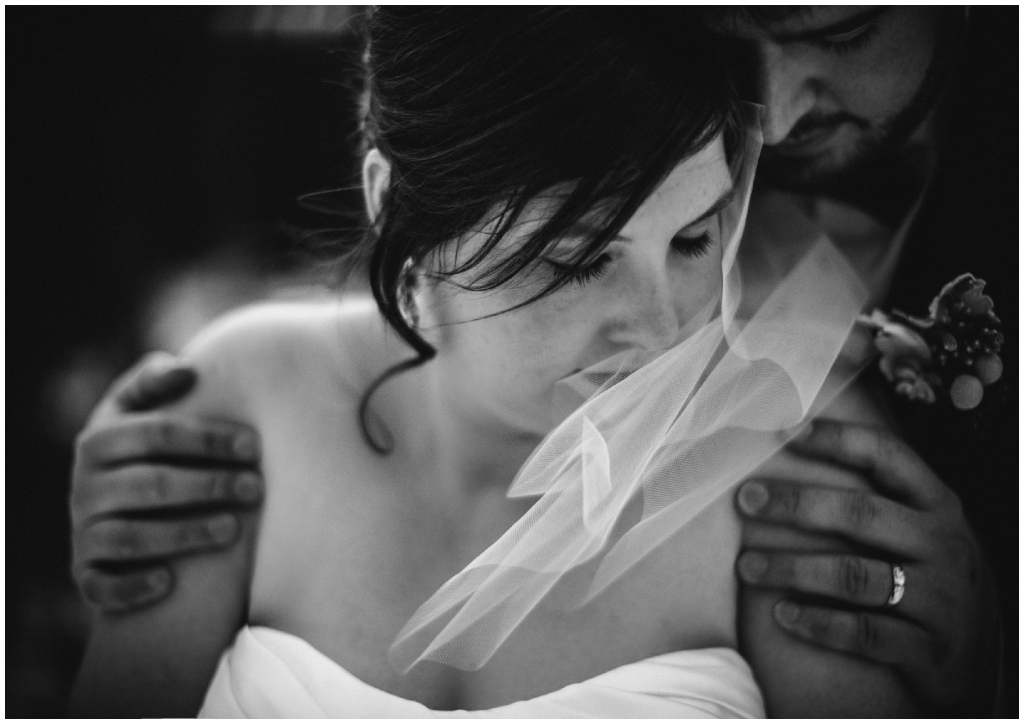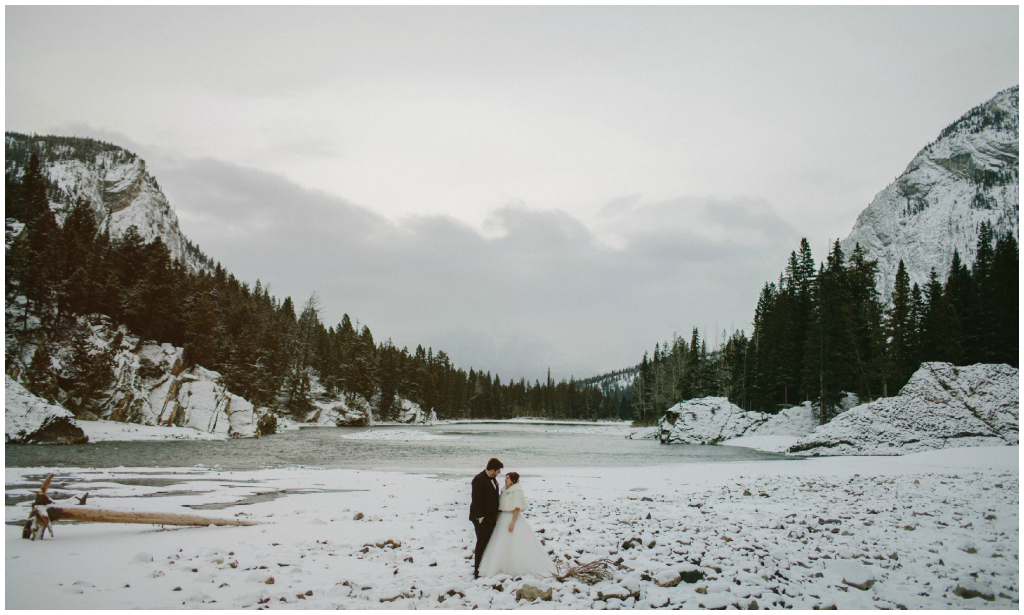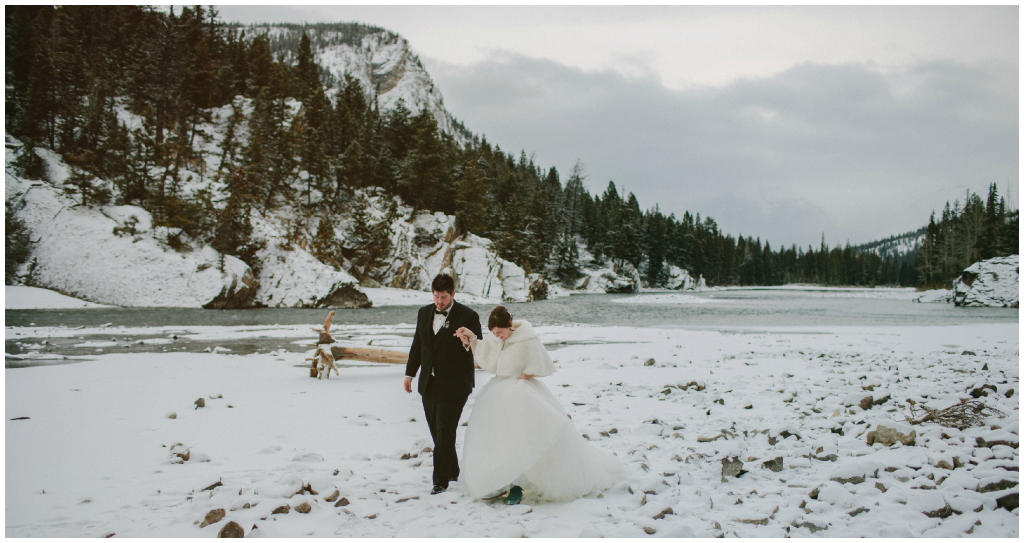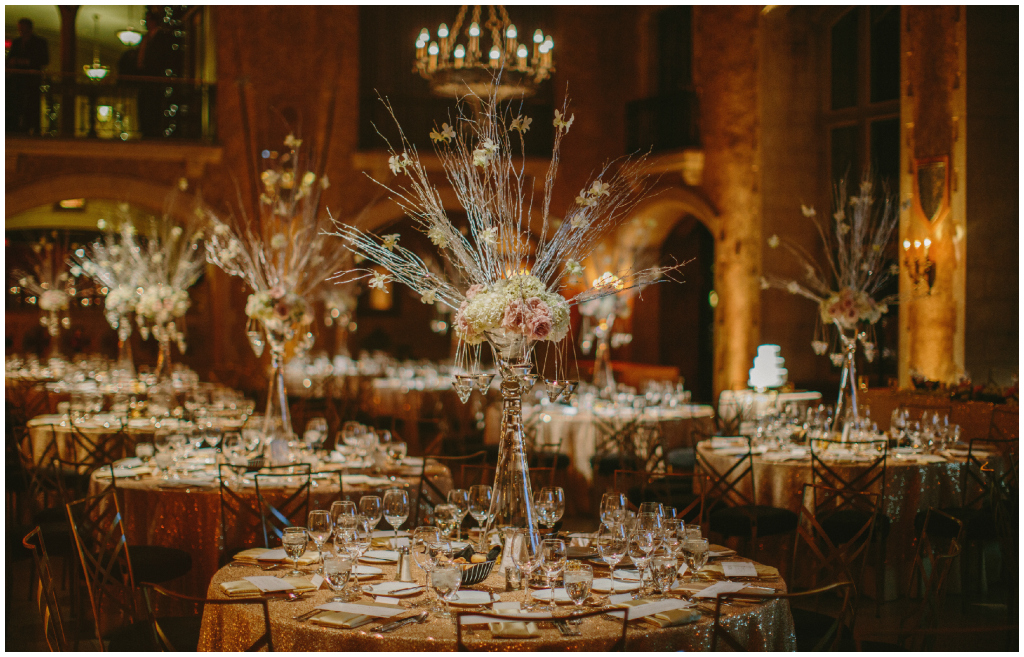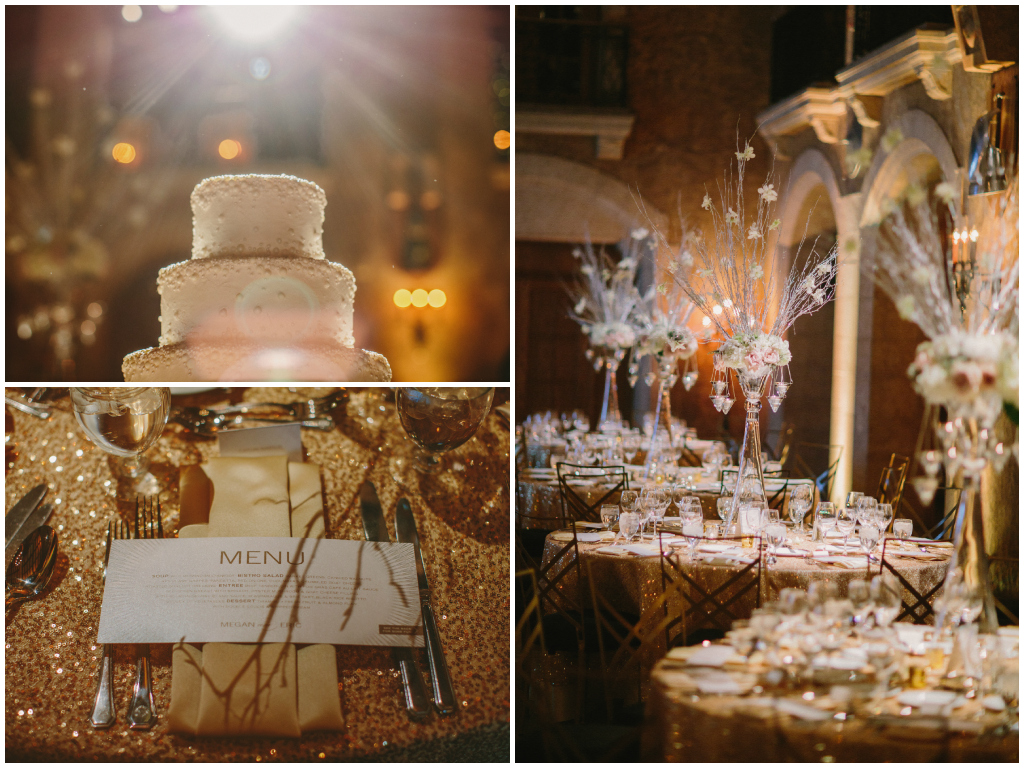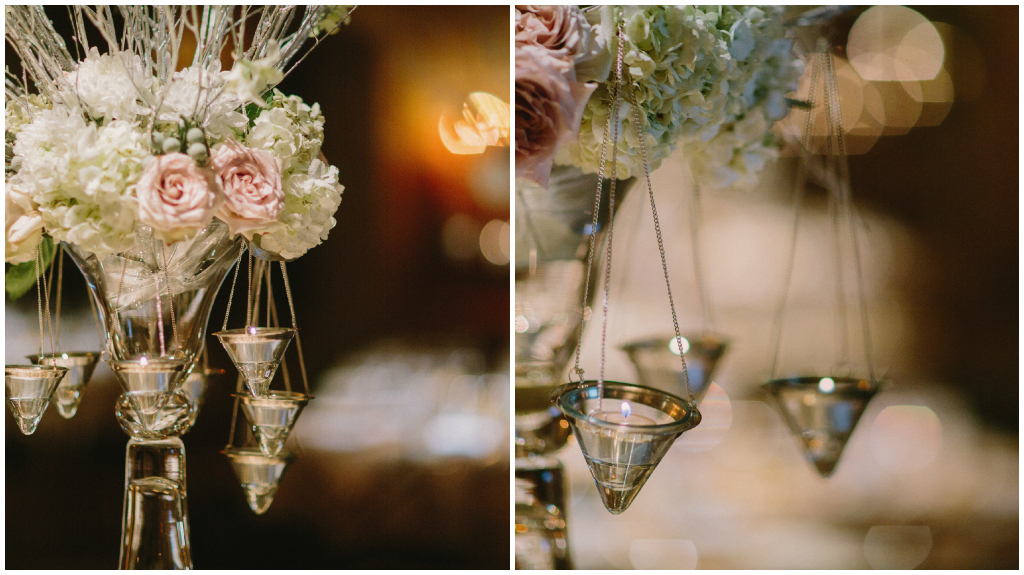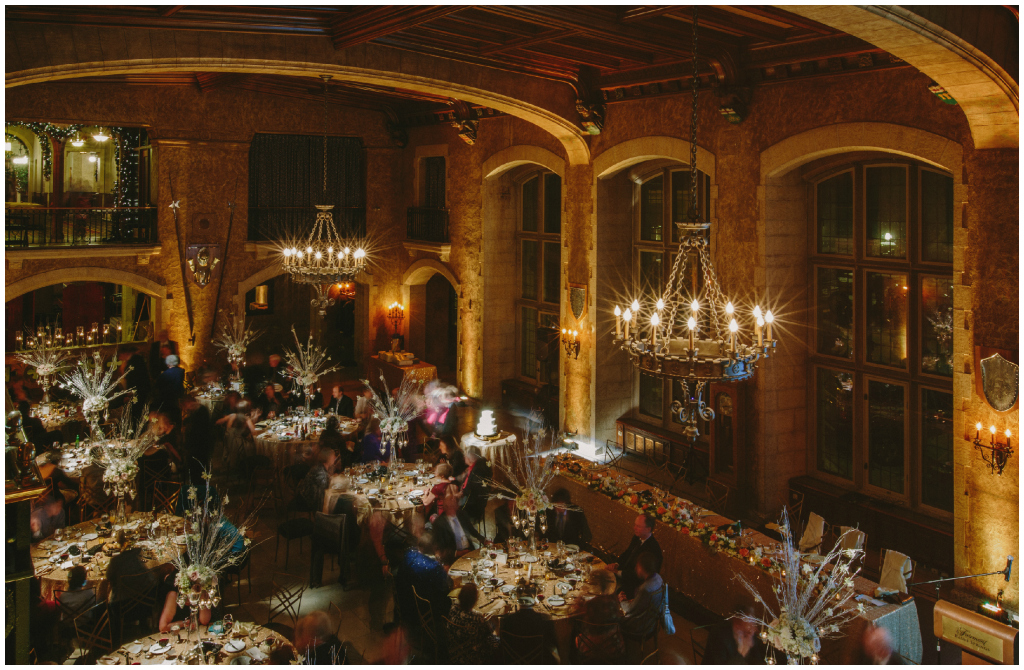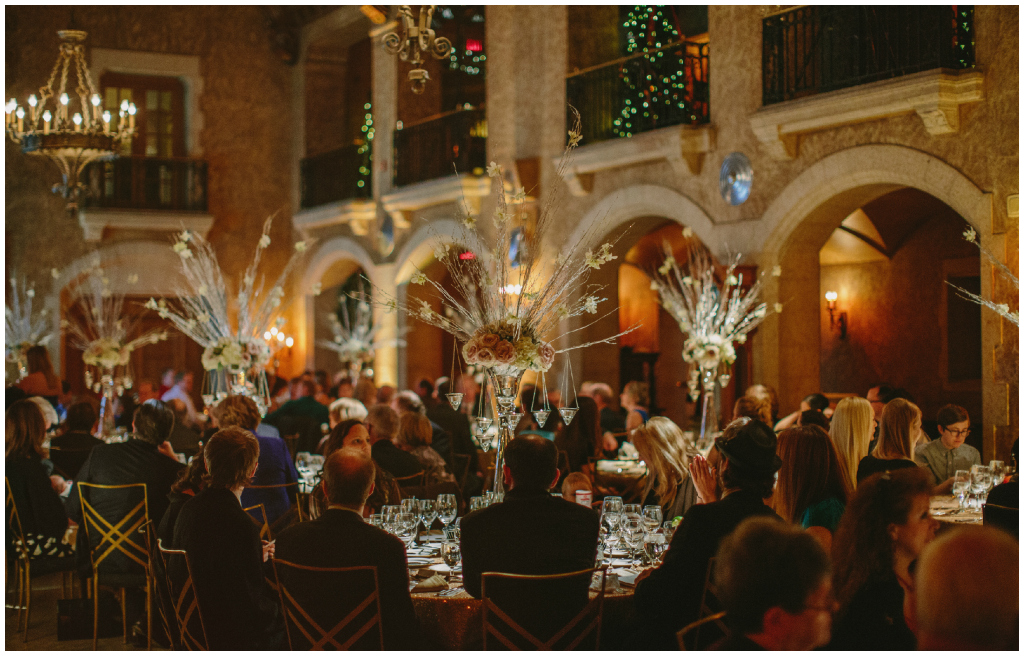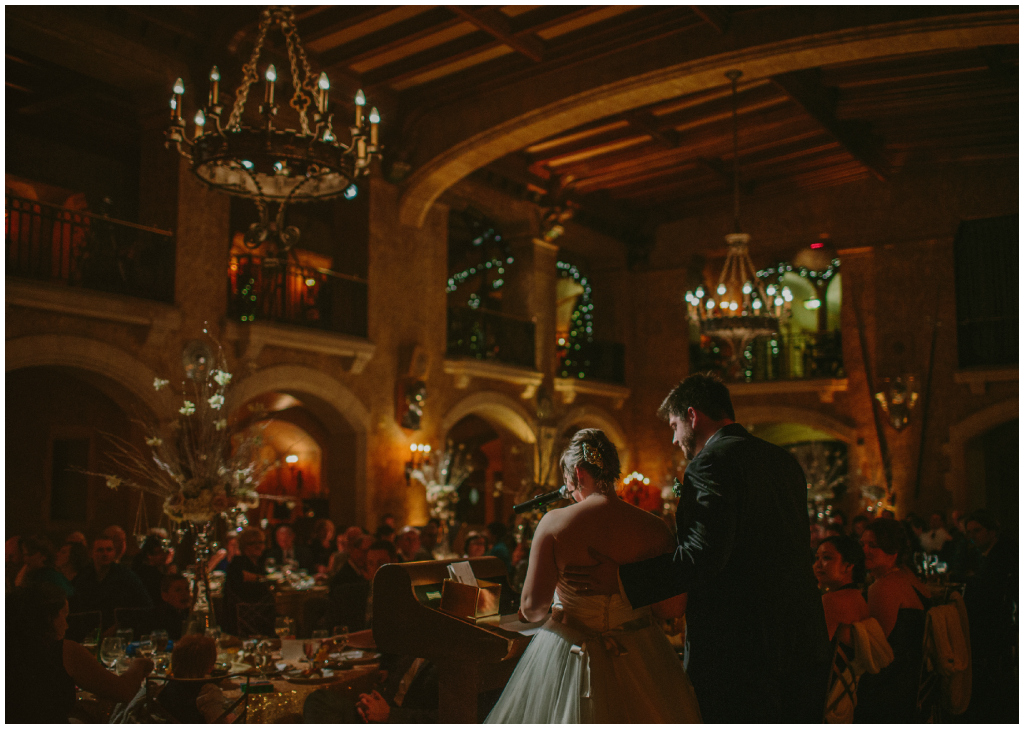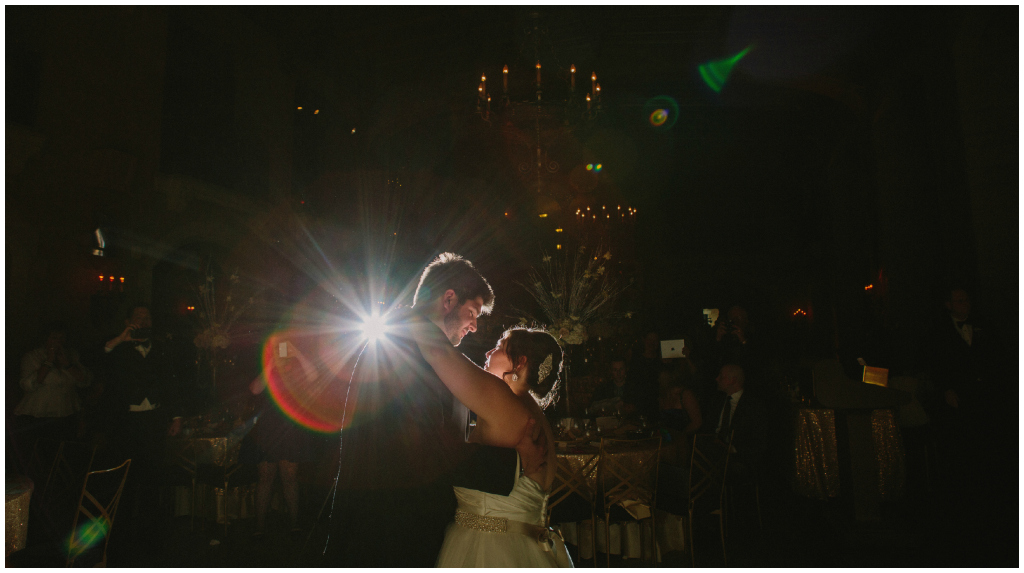 Jennifer + Team | Jennifer Bergman Weddings
Banff Wedding Planning + Design
+  +  +  +  +  +  +  +  +  +  +
Credits: