03/2/10
There is so much talent in Edmonton, and the wedding industry is no exception. Couture wedding gown designer, Lani van Rooyen, is the owner of R O O Y Couture & Consulting, and I sat down with her to chat about one of the most important components of every bride's Big Day – the wedding gown!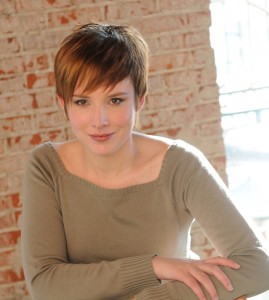 Quick – give us your best Tweetography (ie. tell us about yourself in 140 characters or less)!
I'm a wedding gown designer by heart – oh so passionate about love, family, all things beautiful and making brides glow on their big day. I'm a confessed hopeless romantic!
What does R O O Y Couture & Consulting do?
R O O Y Couture designs and creates one-of-a-kind couture bridal gowns. Working with each bride individually, we design the gown of her dreams based on her personality, style and figure, suggesting the most suited silks and laces to stay within her budget.
The manufacture process begins with custom patterns hand-drawn based on the bride's measurements, after which several fittings lead up to the big day, making the bride part of every step of the creation of her wedding gown. We offer the added service of dressing our brides on their wedding day, ensuring every last detail is looked after. We also offer Consulting services for those brides who need advice on style of gown, wedding party wardrobe or tying it all in with the wedding décor or theme.
Who have been the biggest influences in your life (designers or otherwise)?
As a teenager I followed the broadcasts of European fashion shows and absolutely admired the work of Giorgio Armani. His work inspired me and made me acutely aware of key design basics: quality fabrics combined with beautiful workmanship, cut and simple elegance, style and grace. To this day I'm a big fan. In the years to come I studied Fashion Design in South Africa, under the watchful eye of two established designers. They reinforced the importance of quality, fit and workmanship, which are so important in the creation of a couture gown. I was also blessed to grow up in a family where 'reaching for your dreams' was always encouraged – as a designer it gave me wings to pursue my passion.
You're originally from South Africa. How do you think that inspires you in design?
South Africa is a colourful nation, full of diversity and amazing beauty. I would say having grown up in such a country inspires my designs in the use (and sometimes boldness) of color as well as fabric prints and especially texture. I'm also very fond of beading and the accompanying geometric designs, something native to South Africa.
What are some of the reasons brides come to you to design their wedding gown?
Brides often have an idea of their dream gown – whether they have favorites marked out in a magazine or have had an image in their minds for years. Very often they are unable to find it hanging on the rack. Collaborating with a gown designer, the gown will come to life, with the added advantage of professional advice and guidance on the final product to make it their own unique gown.
Others have learned of the advantages of having your gown designed and custom made compared to buying it off the rack. It is a much more personalized experience that results in a showstopper gown reflecting who they are. I also see brides who have trouble finding their size for some reason or another, or those who seek guidance as they have fitted many gowns and still don't know which style would suit them best. Some brides just want something different from what is generally available.
Did you design your own wedding gown?
I did, and sewed every last bit of it. I had the design of my future gown in my head since I studied fashion design, and when the time finally came, it looked totally different!  It was perfect and very special.
What are some of the hot trends for wedding gowns in 2010 and 2011?
Soft, romantic details first and foremost. Whether it be soft ruffles all over the skirt (either full size or less), or beautiful soft fabric flower or bow accent pieces, placed carefully on the bodice, detailing is big and so fun!
Short gowns are an exciting new trend, as is the new fashionable color: black. Combined with white or a light shade, whether it is an accent piece or a beautiful black lace used as part of the gown design, it is an upcoming stylish choice. Shoulder-less gowns remain popular, as does the mermaid style. And locally, I find lace-up is making a delightful and always beautiful comeback.
What's in store this year for R O O Y Couture & Consulting?
Having just celebrated the first R O O Y birthday, we will be continuing our quest to make more brides glow as they walk down the aisle!  We are so privileged to be working along with wonderfully talented vendors and the most amazing brides. I am also currently working on an exclusive event in the early fall to showcase our Spring/Summer 2011 bridal collection.
Here's a look at some of Lani's stunning designs: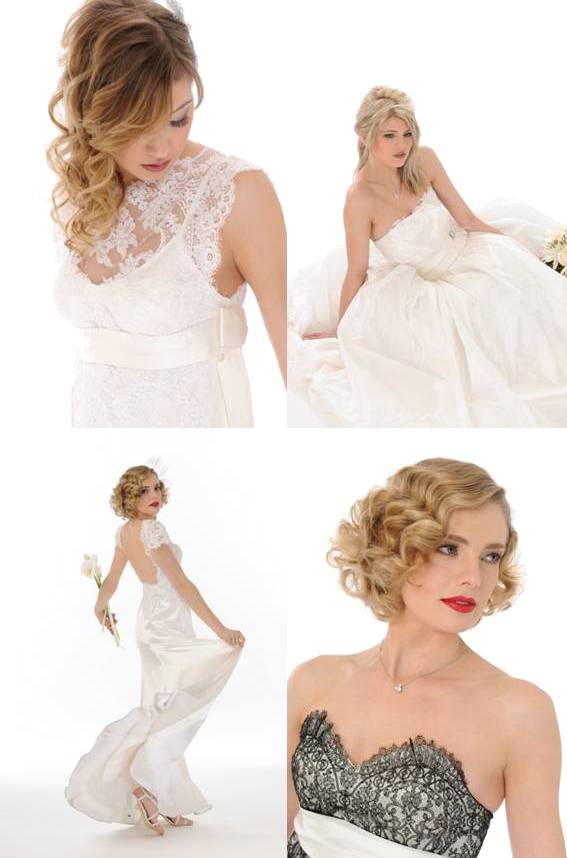 Thanks Lani!
Jennifer