Category Archives: Creative Ideas
12/29/14
Earlier this year we worked with an incredible team of creative professionals to produce a shoot inspired by Pantone's 2014 Colour of the Year – Radiant Orchid. Pairing a gradient of purples – from soft lavender to deep plum – with tones of peach, tangerine and copper, resulted in an unexpected colour palette that inspired all elements of the shoot. We tinted our model's hair peach, incorporated peaches, grapes and blackberries in the edible components, and even had a peach kitten on set!
Pops of black gave the design a contemporary edge, and triangles were used as a geometric component that were carried through the stationery, cake, bouquet, food and accessories. Enjoy this selection of our favourite images below, and jump over to WedLuxe.com to check out the full feature!
Creative Team:
+  +  +  +  +  +  +  +  +  +  +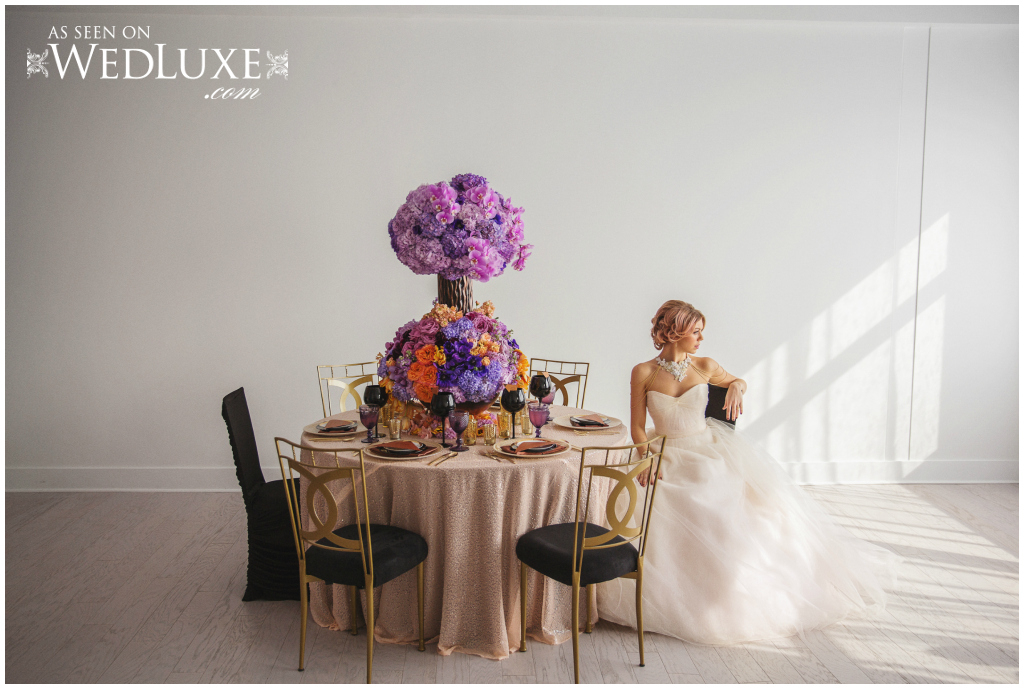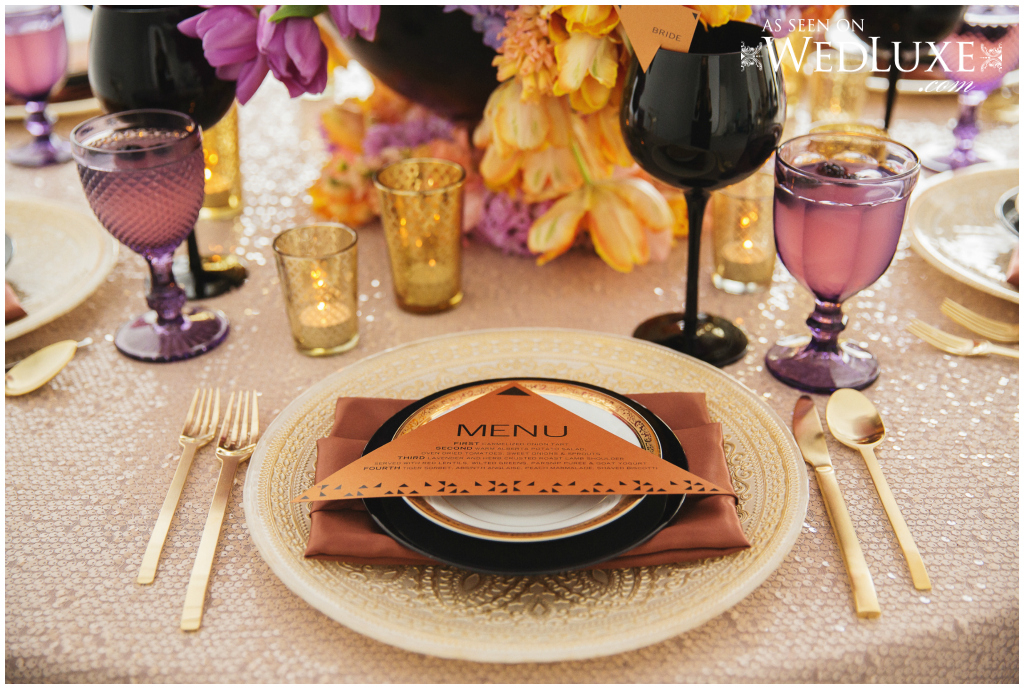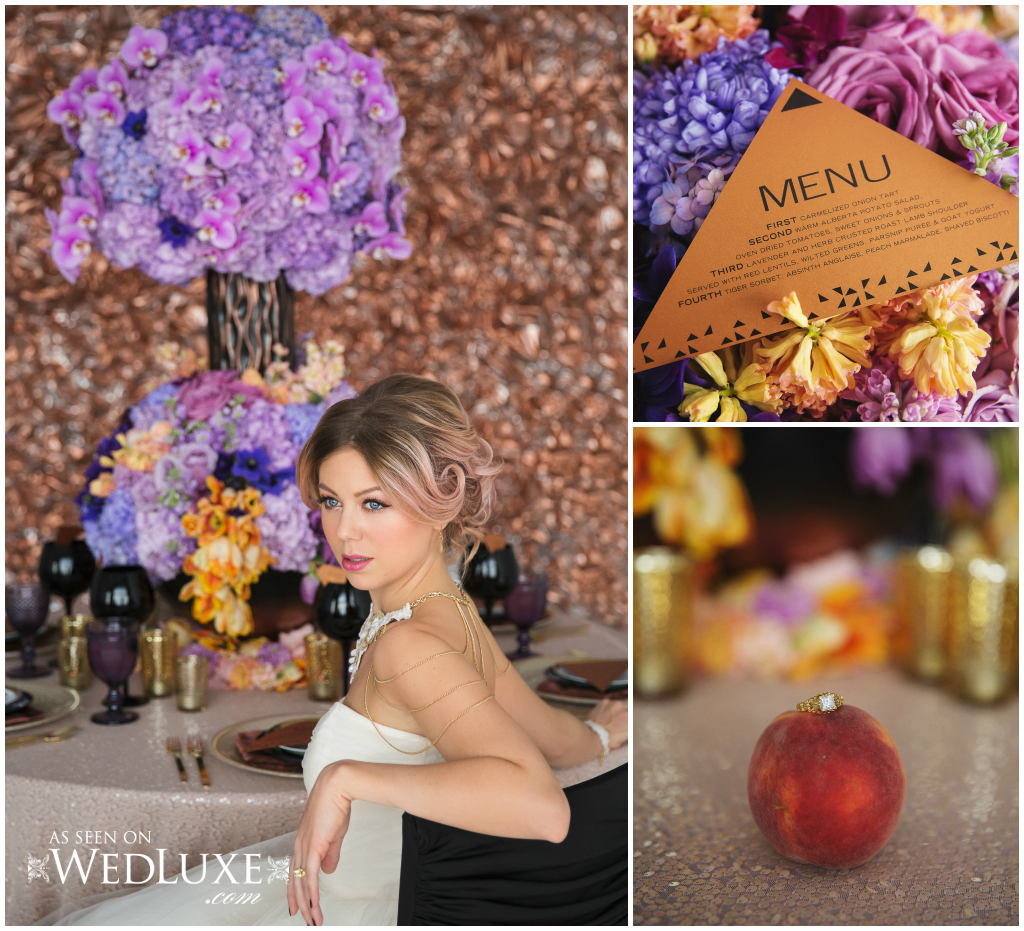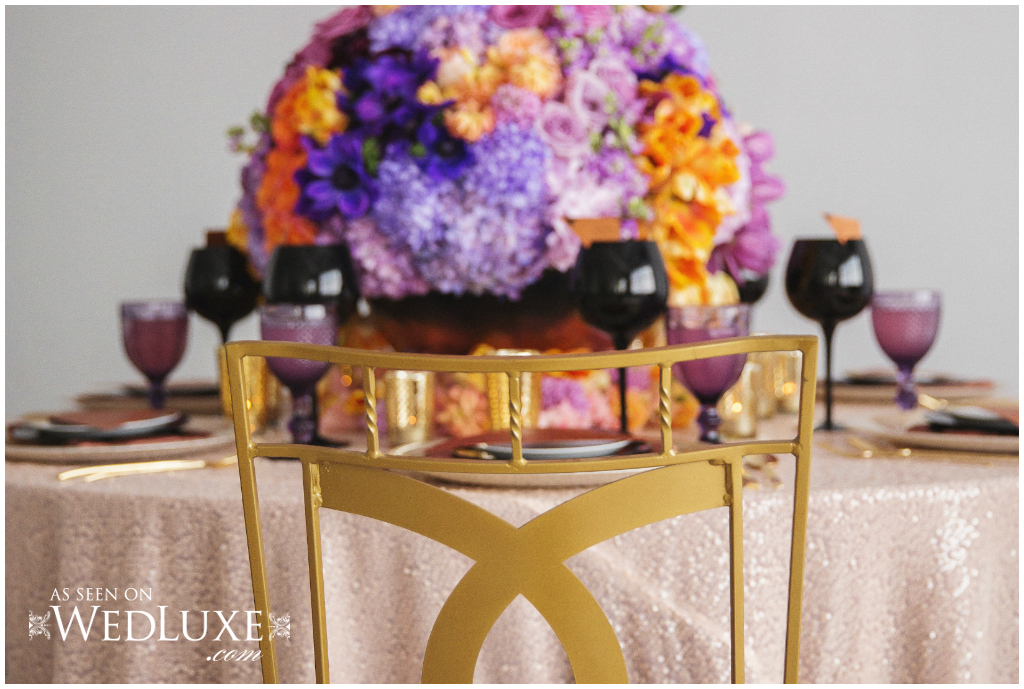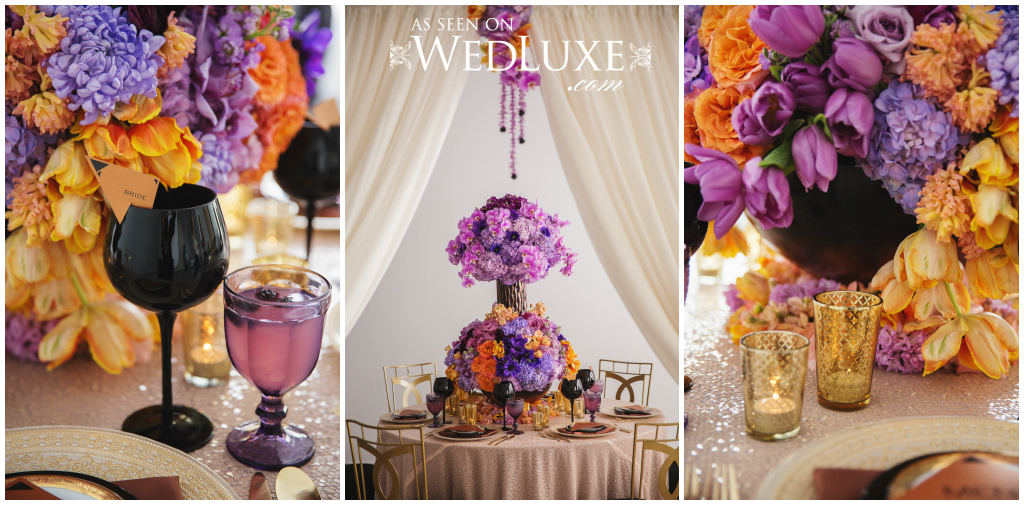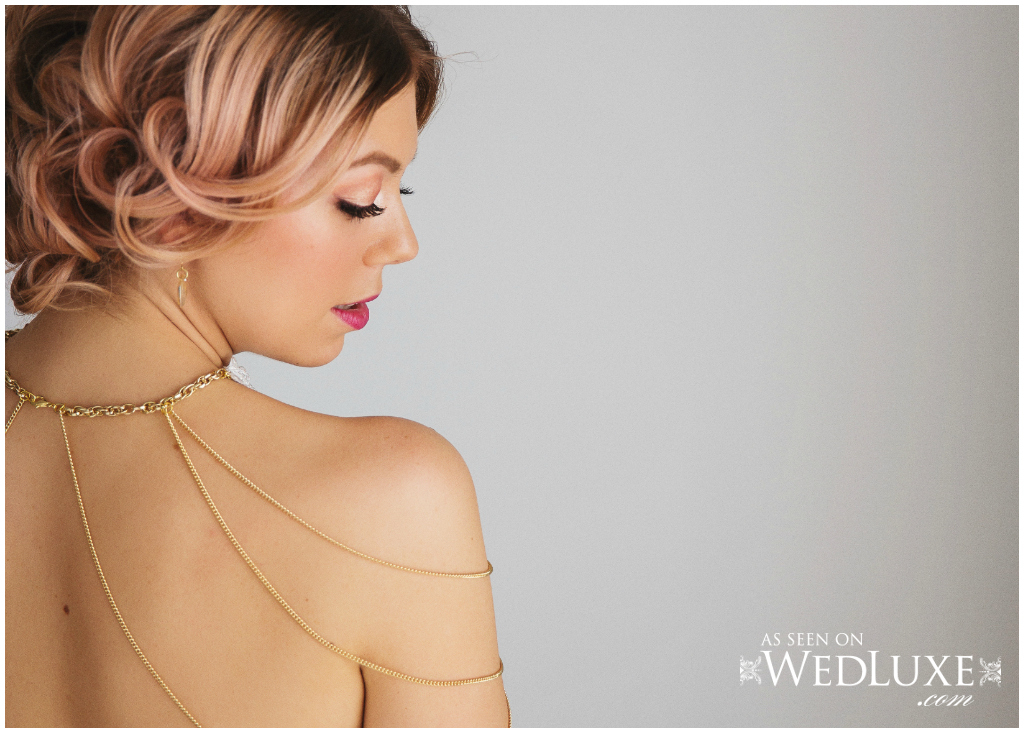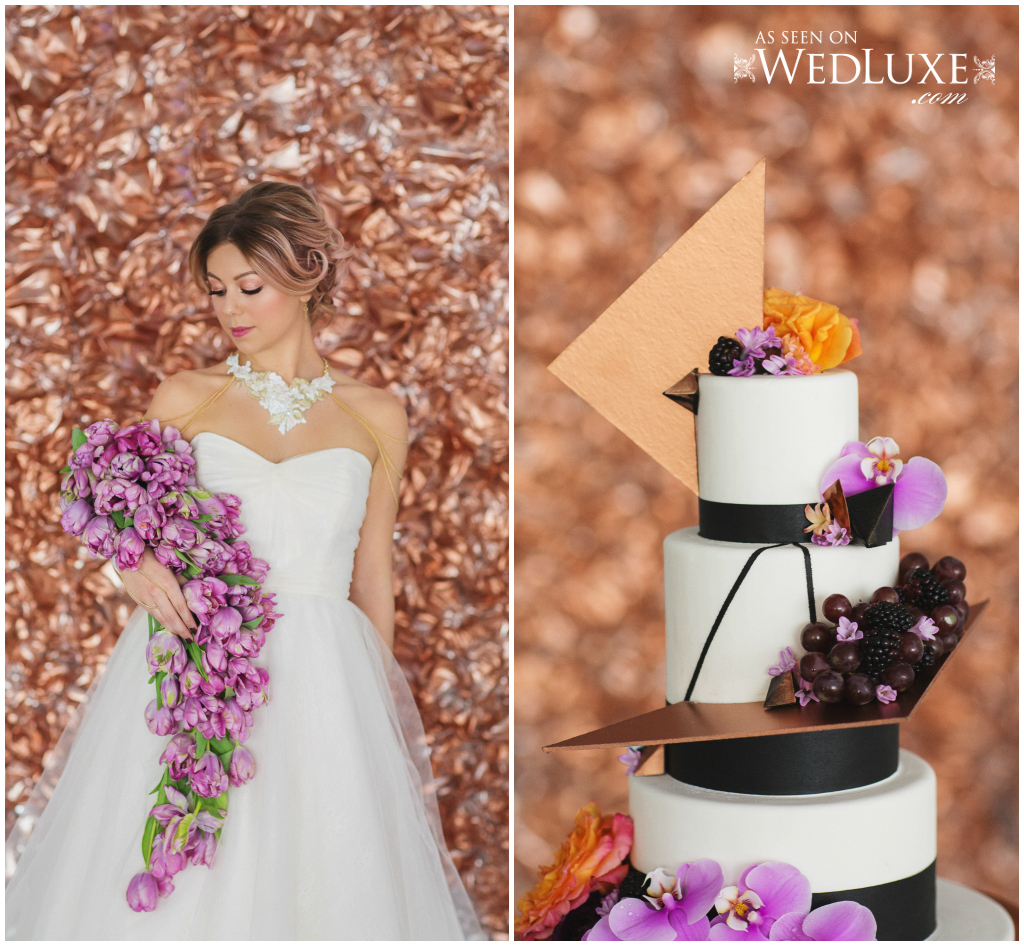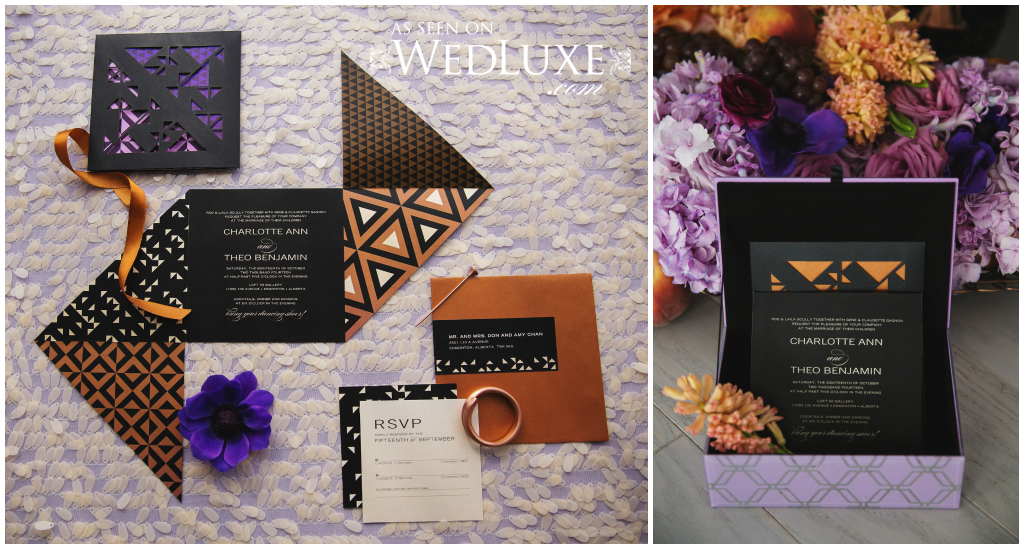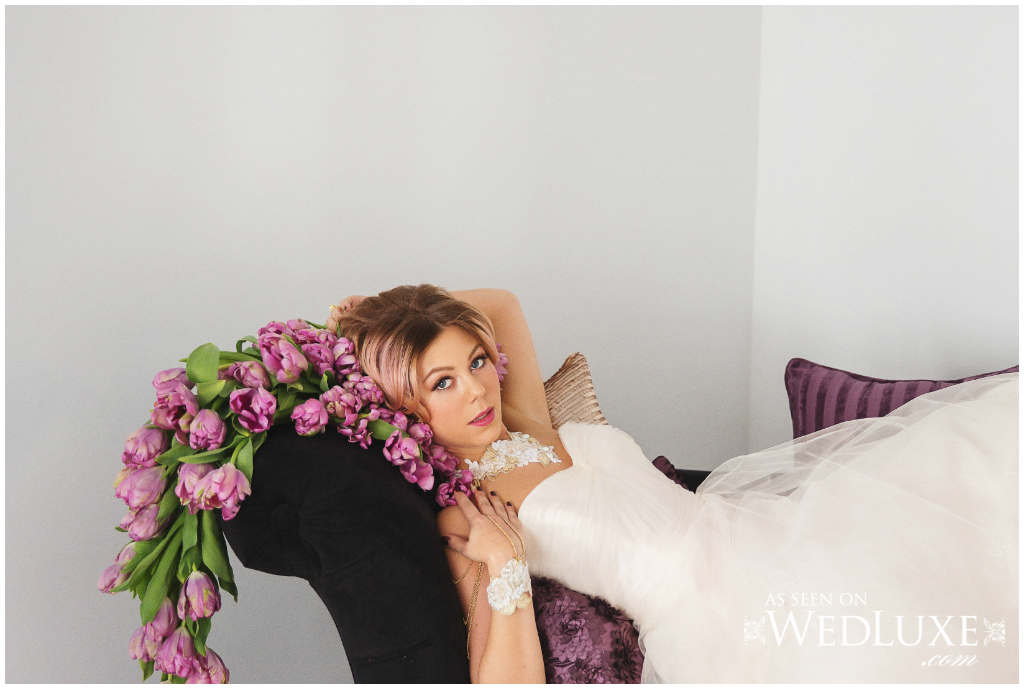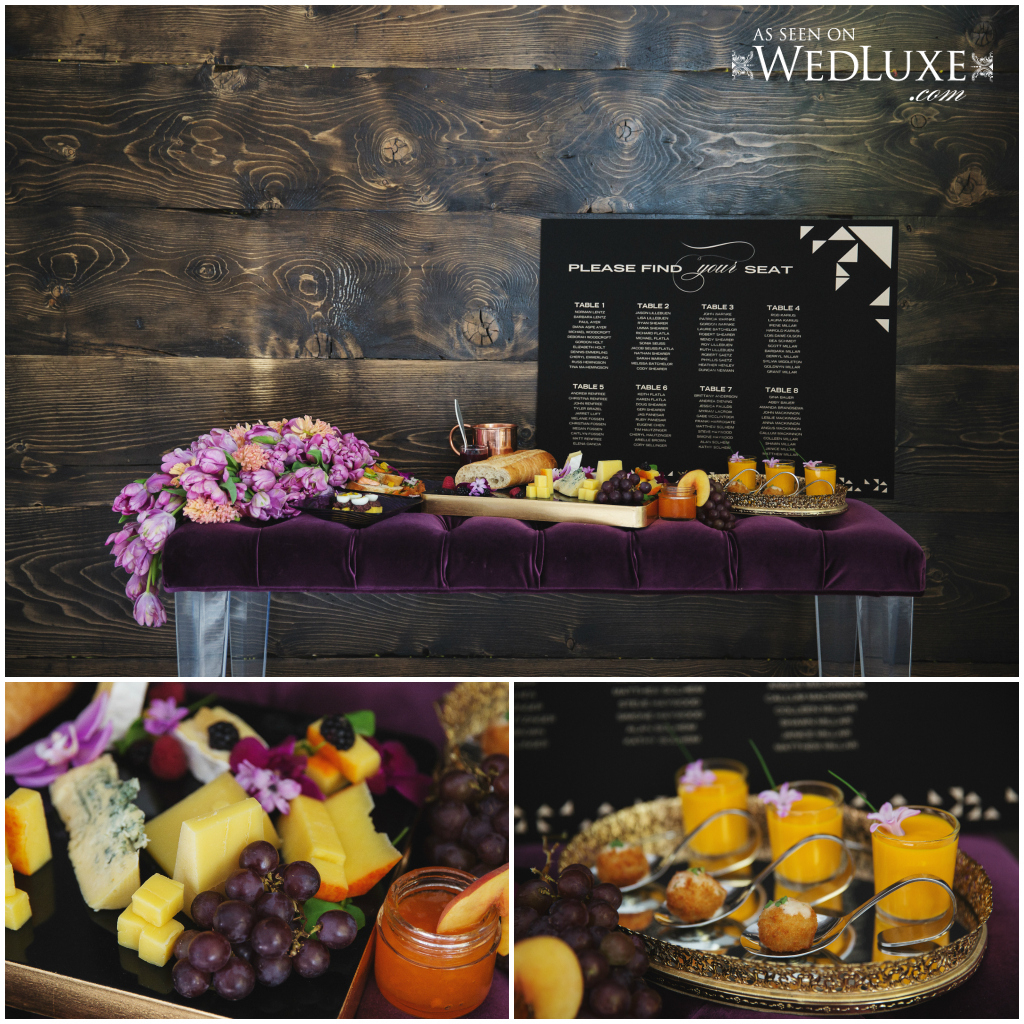 Jennifer + Team | Jennifer Bergman Weddings
Edmonton Wedding Planning + Design
11/6/13
Looking to add a personal touch to your wedding day? Bouquet wraps offer a subtle yet beautiful way to personalize your bridal look and add a unique detail to your wedding. From antique brooches to pearls, rustic bark, bling or 'something blue' – the possibilities are endless! Here are some creative ways our JBW brides have personalized their wedding bouquet handles.
 +  +  +  +  +  +  +  +  +  +  +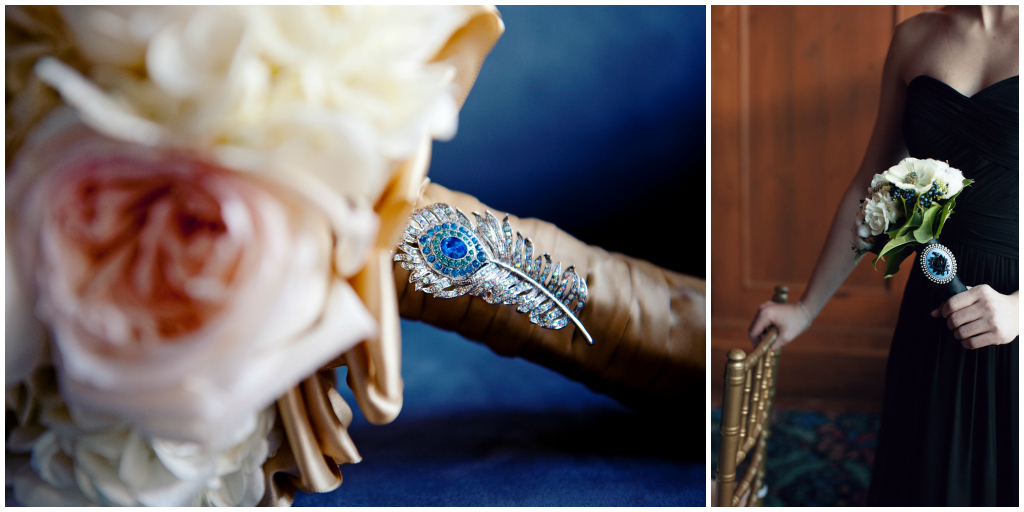 L: Peacock Brooch Bouquet Wrap- faBLOOMosity, R: Antique Brooch – Willow Haven Flower Shop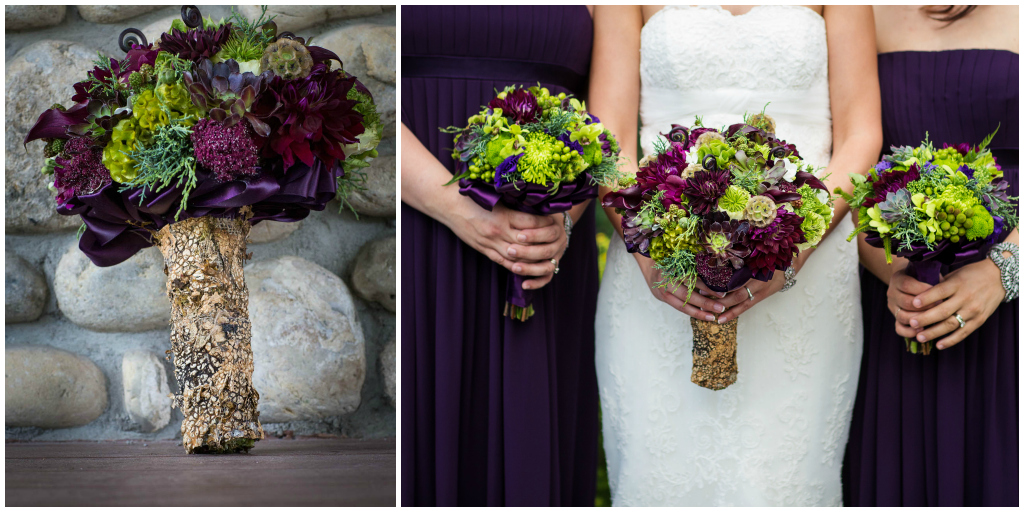 Rustic Bark Bouquet Wrap – faBLOOMosity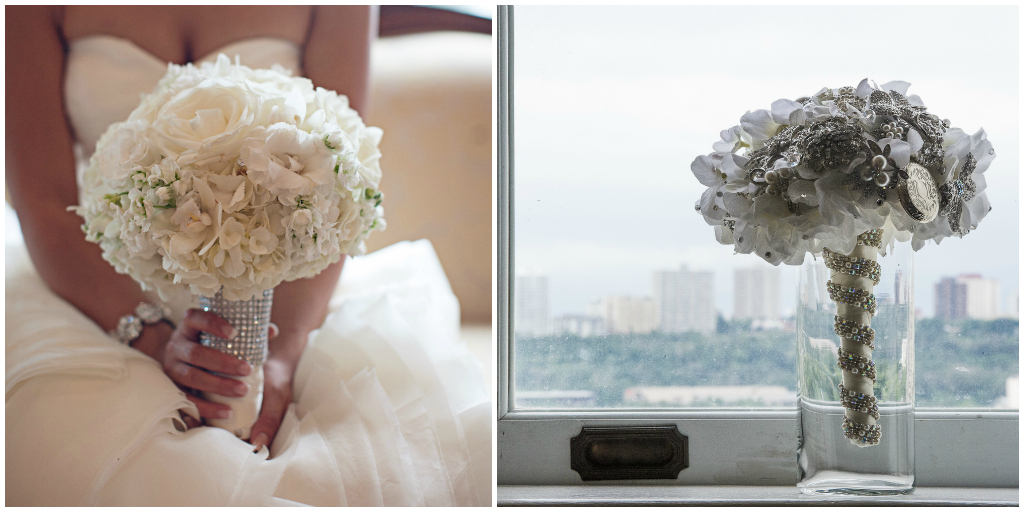 L: Bling Bouquet Wrap – The Wild Orchid, R: Crystal Bouquet Wrap – Blue Petyl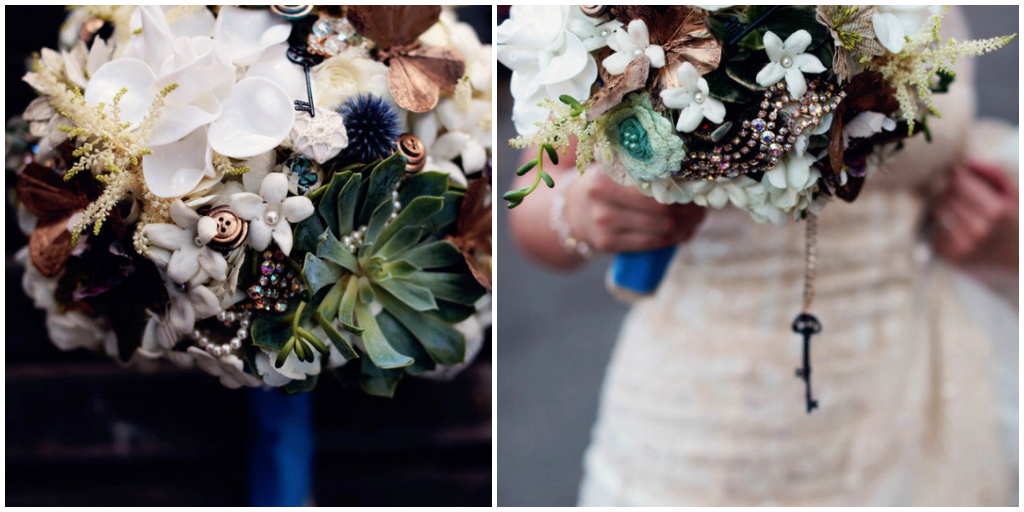 'Something Blue' Bouquet Wrap – faBLOOMosity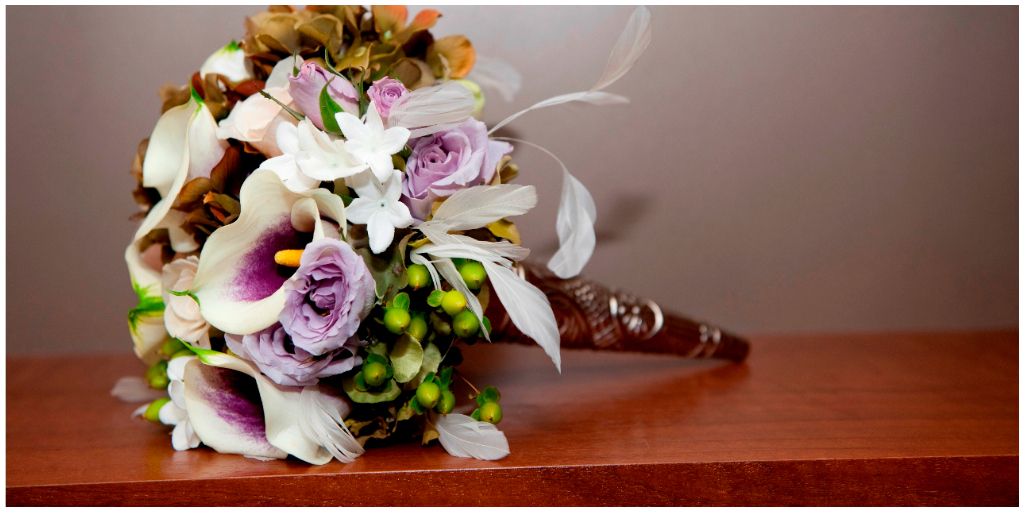 Tussy Mussy Bouquet Handle – Coral's Design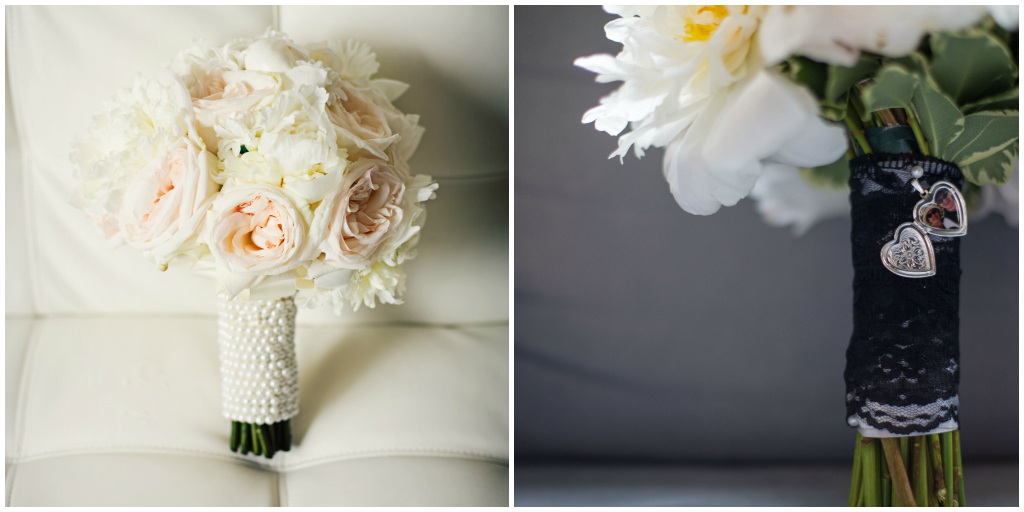 L: Pearl Bouquet Wrap – faBLOOMosity, R: Lace and Locket Bouquet Handle – Laurel's On Whyte
+  +  +  +  +  +  +  +  +  +  +
Photo Credits: JDS Photography, Sharon Litchfield Photography, Kelly Redinger Photographer, Carey Nash Photography, Sharon Litchfield Photography, Eternal Reflections Photography, JDS Photography, Katch Studios, Kelly Redinger Photographer.
Suzanne | Jennifer Bergman Weddings
Edmonton Wedding Planning + Design
10/6/13
Today we welcome a guest blogger – Christine Meadows – to share her thoughts on Hashtagging your wedding! Christine is the Early News Producer at Global Edmonton. Follow Christine on Twitter @CMeadowsGlobal.
+  +  +  +  +  +  +  +  +  +  +  +
It's 2013. Let's face it…phones will be out at your wedding and pictures will be posted almost instantly to the World Wide Web. If you are okay with the idea, it's time to give your guests and your big day a hashtag!
Instagram, Twitter, and now Facebook use hashtags. It's the # symbol before a relevant keyword or phrase with no spaces. When a guest goes to post a photo he or she will include the hashtag. It creates a searchable category that essentially tags your photo by whatever catchphrase you used. Just like that a virtual album is born.
How To Successfully #YourWedding:
Choose a unique and memorable hashtag:  If your hashtag is too simple or too generic, there is a good chance it will already be used.  For example, #SmithWedding may not be the best choice but #SmithsSayIDo2013 could be unique to your wedding.
Search your hashtag: To find out your hashtag is already in use, simply do a search on Instagram.
Spread the word: Share your hashtag with your guests in the wedding invitation, on a sign at the wedding or through word-of-mouth.
Enlist a few friends to get the ball (and your hashtag) rolling: Guests will be more inclined to post if they see others already doing it!
It was not too long ago that disposable cameras were left on tables for guests to capture photos of the party. This is just an evolution of that trend. The hashtag is also a great perk for those who can't make it to your wedding. They can follow along and witness the day unfold over social media. You can also screen grab or collect the images later and make a photobook. #YourWedding doesn't replace a professional photographer – it's just a bonus from a different viewpoint.
I wish I could have had #ChristineAndSteveGetHitched back in 2009, when I said "I Do". Many of our guests came armed with cameras snapping photos, getting great angles and frame worthy candids. The majority, we've never seen. Nearly four years later those photos are likely sitting lost on a memory card or even worse, in a virtual trash can.
Now, if you tremble at the thought of a snap of you in your dress on Instagram before the ink on your marriage certificate even dries – a hashtag isn't for you. What you need is a smartphone ban and someone to enforce it.
Happy Hashtagging and Happy Wedding!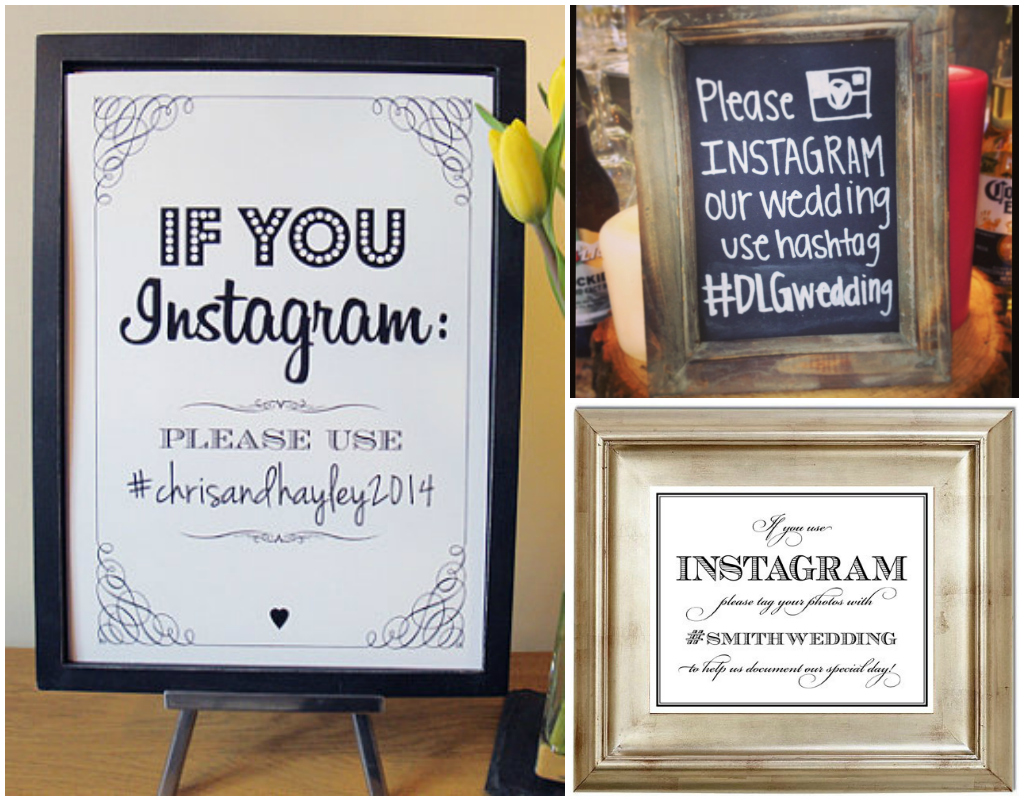 Photo Credits: Left, Top, Bottom.
+  +  +  +  +  +  +  +  +  +  +
Jennifer + Team | Jennifer Bergman Weddings
Edmonton Wedding Planning + Design