Posts Tagged: YEG Wedding Planner
04/13/22
You can visualize yourself walking down the aisle, locking eyes with your partner, saying 'I Do' and sharing that first kiss as a married couple. You're ready to sign on the dotted line to book your wedding ceremony venue! But wait – have you asked all the right questions?!
Not to worry, Team JBW has got your back! Here are 5 important questions to ask when booking your wedding ceremony venue.
1. Are there any décor restrictions? For example, many indoor venues do not allow real flower petals down the aisle. Some churches have restrictions on what (if any) décor can be placed at the altar. It's important to find out what is and isn't permitted before booking your wedding ceremony venue.
2. What is included with the venue rental and what am I responsible for renting or supplying? Find out what the venue is providing and what you must bring in yourselves or rent. Some examples of items you may require for your wedding ceremony include: chairs or bench seating, a signing table for the registry, a ceremony arch or arbour, a sound system with a wireless or lapel microphone, and easels for directional signage.
3. When can a rehearsal date and time be confirmed? Some venues will allow you to schedule this upon booking, while others will only confirm your rehearsal a couple weeks in advance. This is important to ask, as it may take some juggling to coordinate the availability of your Officiant, Wedding Party, Wedding Coordinator and rehearsal dinner venue.
4. Is there an indoor or covered backup space in case of inclement weather? Always have a Plan B! If weather is poor, is there an on site backup space you can move the ceremony into? And when must you make the weather call? Often times this can be done on the day of the event, as late as a few hours prior to your ceremony start time, but some venues require 24 hours notice if utilizing the backup space.
5. Is only one wedding held per day? Some ceremony venues book multiple weddings on a single day (we've seen as many as 4 different timeslots), while others provide exclusivity to a single wedding couple. It's important to understand if you are restricted to a specific ceremony time, and whether you have to hustle out of there following your nuptials or if you can stick around to take photos.
+  +  +  +  +  +  +  +  +  +  +
We hope this is a helpful resource for you when booking your wedding ceremony venue. Stay tuned for our next blog post outlining 5 Questions to Ask Your Wedding Reception Venue!
Jennifer + Team | Jennifer Bergman Weddings
Edmonton Wedding Planners, Edmonton Wedding Designers
02/24/16
We are back with our 2nd edition of Wedding Song Ideas (check out Part 1 here)! Choosing those special songs for your wedding day can be challenging for many couples, so we've compiled a list of ideas – both Classic and Contemporary – for all those memorable moments.
+  +  +  +  +  +  +  +  +  +  +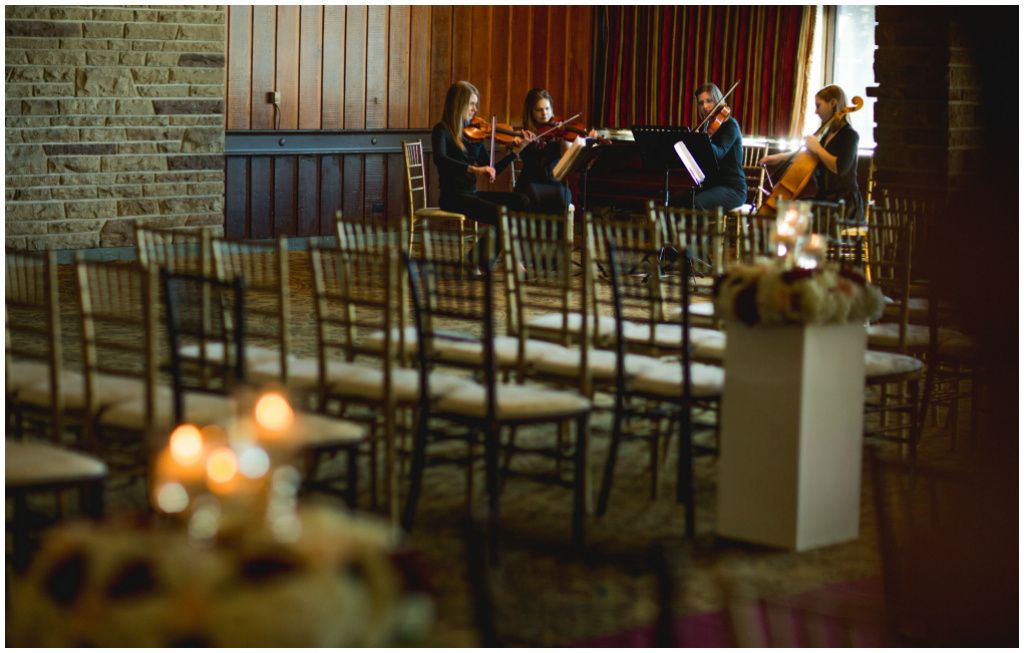 Ceremony
Classic:
Hallelujah / Jeff Buckeley
Summer Guest / Ásgeir
Maybe I'm Amazed / Vitamin String Quartet
La Valse de L'Amour / Patrick Doyle
Beethoven's 5 Secrets / The Piano Guys
Clair de Lune / Clade Debussy
Jesu Joy of Man's Desiring / Johann Sebastian Bach
Your Guardian Angel / Vitamin String Quartet
Here Comes the Sun / Guitar Dreamers
I'm Ready / Bryan Adams
Contemporary:
Boom Clap / Lennon & Maisy
Flightless Bird, American Mouth / Iron & Wine
Turning Page / Sleeping at Last
What Love is All About / Johnny Reid
Somewhere Only We Knew / Lily Allen
Love / Matt White
Love Someone / Jason Mraz
You and I / Michael Bublé
When You Say You Love Me / Josh Groban
Falling in Love at a Coffee Shop / Landon Pigg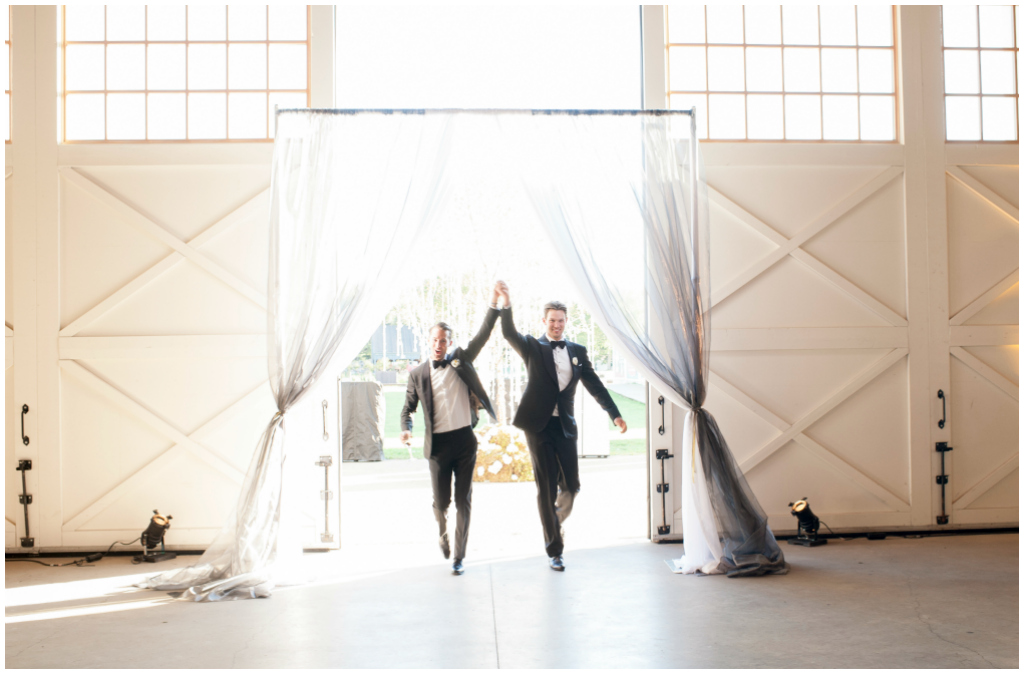 Grand Entrance
Classic:
Signed, Sealed, Delivered / Stevie Wonder
You Make My Dreams Come True / Hall & Oats
It's Not Unusual / Tom Jones
Could You be Loved / Bob Marley and the Wailers
Come Fly With Me / Frank Sinatra
That's Amore / Dean Martin
You're My Best Friend / Queen
Bittersweet Symphony / The Vitamin String Quartet
This Will Be / Natalia Cole
Get Ready / The Temptations
Contemporary:
Happy / Pharrell Williams
Shut Up and Dance / Walk the Moon
Honey, I'm Good / Andy Grammar
Sugar / Maroon 5
Adventure of a lifetime / Coldplay
I Got U / Duke Dumont feat. Jax Jones
Top of the World / Tim McGraw
Love Is / Rod Stewart
Good Life / Kanye West feat. T-Pain
Best Day of My Life / American Authors
Classic:
It Had To Be You / Billie Holiday
Something In The Way She Moves / James Taylor
Every Little Thing She Does Is Magic / Sleeping At Last (cover of The Police)
Let's Stay Together / Al Green
You Are So Beautiful / Joe Cocker
I Cross My Heart / George Strait
Crazy Love / Van Morrison
Endless Love / Diana Ross & Lionel Richie
Unchained Melody / Righteous Brothers
La Vie en Rose / Andrea Bocelli
Contemporary:
Thinking Out Loud / Ed Sheeran
Purpose / Justin Bieber
Tenerife Sea / Ed Sheeran
How Long Will I Love You / Ellie Goulding
Latch (Acoustic) / Sam Smith
State of Grace (Acoustic) / Taylor Swift
I'm Gonna Be (500 Miles) / Sleeping At Last
Die a Happy Man / Thomas Rhett
Heartbeat / Chris Young
Close Your Eyes / Michael Bublé
The One / Kodaline
Classic:
Cupid Shuffle / Cupid
Overjoyed / Stevie Wonder
I'll Be Seeing You / Billy Holiday
When the Stars Go Blue / Tim McGraw
When You Need Me / Bruce Springsteen
Landslide / Fleetwood Mac
When You're Smiling / Louis Armstrong
The Prayer / Céline Dion & Andrea Bocelli
Cinderella / Steven Curtis Chapman
Love Me Tender / Barbara Streisand (with Elvis Presley)
Contemporary:
To the Moon and Back / Luke Bryan
Book of Love / Peter Gabriel
Even My Dad Does Sometimes / Ed Sheeran
I've Got You (And You've Got Me) / Lennon & Maisy
Stars / Alessia Cara
Golden / Lady Antebellum
Across the Universe / Rufus Wainwright
By Your Side / Sade
Lost Stars / Adam Levine
In My Life / Diana Krall
Classic:
Walk this Way / Aerosmith & Run – DMC
Hit Me With Your Best Shot / Pat Benatar
A Little Less Conversation / Elvis Presley
U Can't Touch This / MC Hammer
Last Dance / Donna Summer
The Final Countdown / Europe
I Got You / James Brown & His Famous Flames
Burning Down the House / Talking Heads
Whip It / Devo
She's a Lady / Tom Jones
Contemporary:
Watch Me / Silento
Hot in Here / Nelly
Partition / Beyoncé
Country Girl / Luke Bryan
Milkshake / Kelis
Marvin Gaye / Charlie Puth & Meghan Trainor
S.O.B / Nathaniel Rateliff & The Night Sweats
My House / Flo Rida
Hey Mama / David Guetta ft. Nicki Minaj, Bebe Rexha & Afrojack
Don't Stop The Party / Pitbull
Photo Credits (top-bottom): Carey Nash Photography, Brianna Hughes Photography, DQ Studios, Kelly Redinger Photographer, DQ Studios.
+  +  +  +  +  +  +  +  +  +  +
Jennifer + Team | Jennifer Bergman Weddings
Edmonton Wedding Planning + Design