Posts Tagged: wedding contest
11/21/13
Time flies when you're having fun.
Cliché, but true. For the past 5 years, we've worked with so many wonderful couples to bring their wedding dreams to reality. To celebrate this milestone, we're partnering with some of our friends and fellow entrepreneurs to give away 5 prize packages until the end of 2013!
+  +  +  +  +  +  +  +  +  +  +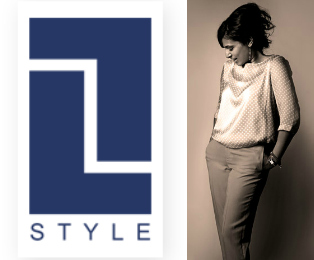 GIVEAWAY #1: Style Consultation with L Squared Style
November 21-26, 2013
JBW is partnering with  L Squared Style to offer you an exclusive and rare opportunity. The lucky winner of our first giveaway will receive a One (1) Hour Style Consultation with Lazina Mckenzie, founder and style expert at L Squared Style. This giveaway applies to everyone – brides, grooms, ladies and gents – this is your chance to gain expert style advice to help bring out your best self!
.
To Enter:
1. 'LIKE' the Jennifer Bergman Weddings Facebook page.
2. Share this giveaway post on your personal Facebook page.
.
The Prize:
For the bride (or groom) to be:
A one-hour style consultation with Lazina at a bridal or suit boutique;
An overview and understanding of dress / suit shapes and cuts that work for your body;
Ideas of different styles that are outside your current thinking or preferences (a little "push" is a good thing!);
Accessory ideas to complete your overall wedding day look;
A discussion on budget and cost breakdown for your wedding attire.
    .
And if you're not walking down the aisle, you'll receive:
A one-hour style consultation with Lazina at a retail store to discuss your current wardrobe and where you might need a little guidance;
An overview of shapes and cuts of clothing that do and do not work for your body type;
A discussion on casual and work-appropriate attire;
A discussion on budget for your wardrobe.
Giveaway ends November 26, 2013 at 11:59 PM MST. The winner will be randomly drawn on November 27, 2013 and announced on the Jennifer Bergman Weddings Facebook Page and Blog. Winner must use style consultation (in Edmonton Area) by June 30, 2014. 
+  +  +  +  +  +  +  +  +  +  +
Good luck!
Jennifer + Team | Jennifer Bergman Weddings
Edmonton Wedding Planning + Design