Posts Tagged: Stoffer Photography
04/13/22
You can visualize yourself walking down the aisle, locking eyes with your partner, saying 'I Do' and sharing that first kiss as a married couple. You're ready to sign on the dotted line to book your wedding ceremony venue! But wait – have you asked all the right questions?!
Not to worry, Team JBW has got your back! Here are 5 important questions to ask when booking your wedding ceremony venue.
1. Are there any décor restrictions? For example, many indoor venues do not allow real flower petals down the aisle. Some churches have restrictions on what (if any) décor can be placed at the altar. It's important to find out what is and isn't permitted before booking your wedding ceremony venue.
2. What is included with the venue rental and what am I responsible for renting or supplying? Find out what the venue is providing and what you must bring in yourselves or rent. Some examples of items you may require for your wedding ceremony include: chairs or bench seating, a signing table for the registry, a ceremony arch or arbour, a sound system with a wireless or lapel microphone, and easels for directional signage.
3. When can a rehearsal date and time be confirmed? Some venues will allow you to schedule this upon booking, while others will only confirm your rehearsal a couple weeks in advance. This is important to ask, as it may take some juggling to coordinate the availability of your Officiant, Wedding Party, Wedding Coordinator and rehearsal dinner venue.
4. Is there an indoor or covered backup space in case of inclement weather? Always have a Plan B! If weather is poor, is there an on site backup space you can move the ceremony into? And when must you make the weather call? Often times this can be done on the day of the event, as late as a few hours prior to your ceremony start time, but some venues require 24 hours notice if utilizing the backup space.
5. Is only one wedding held per day? Some ceremony venues book multiple weddings on a single day (we've seen as many as 4 different timeslots), while others provide exclusivity to a single wedding couple. It's important to understand if you are restricted to a specific ceremony time, and whether you have to hustle out of there following your nuptials or if you can stick around to take photos.
+  +  +  +  +  +  +  +  +  +  +
We hope this is a helpful resource for you when booking your wedding ceremony venue. Stay tuned for our next blog post outlining 5 Questions to Ask Your Wedding Reception Venue!
Jennifer + Team | Jennifer Bergman Weddings
Edmonton Wedding Planners, Edmonton Wedding Designers
05/28/18
Surrounded with snow-capped mountains and set on an expansive lake, The Fairmont Chateau Lake Louise is truly a winter wonderland. Family and friends from 26 states and 3 provinces travelled to Lake Louise to celebrate Kaylee and Zach's wedding. As most guests had never been to Canada let alone the majestic Rocky Mountains, the bride and groom wanted to showcase the natural beauty of the region while providing their loved ones with a quintessential Canadian winter experience.
Upon arrival guests received welcome packages in their hotel room which included Canadian scarves or mittens from Hudson Bay Company.
On Thursday evening, a VIP rehearsal dinner for the bridal party and close family was held at the cozy Deer Lodge.
Friday morning Zach and his attendants hosted an ice hockey game on Lake Louise.
Later that evening all guests attended an outdoor welcome party complete with bonfires, a hot chocolate bar and s'mores.
The wedding festivities were held on Saturday, beginning with the ceremony in the beautiful Victoria Ballroom.
After exchanging vows, the newlyweds took photos while all 180 guests departed on horse-drawn sleigh rides around the lake.
In the early evening, everyone returned to the ballroom which had been transformed for the reception.
An after party in Alpine Social was held following the reception to extend the festivities into the early morning!
As you can see, this was quite the wedding! We are honoured that it was chosen to be featured on the WedLuxe blog, and was the recipient of two wedding industry awards:
Parfait Productions put together this incredible highlight film of the wedding day, and the images below by Stoffer Photography are so timeless and beautiful. Enjoy!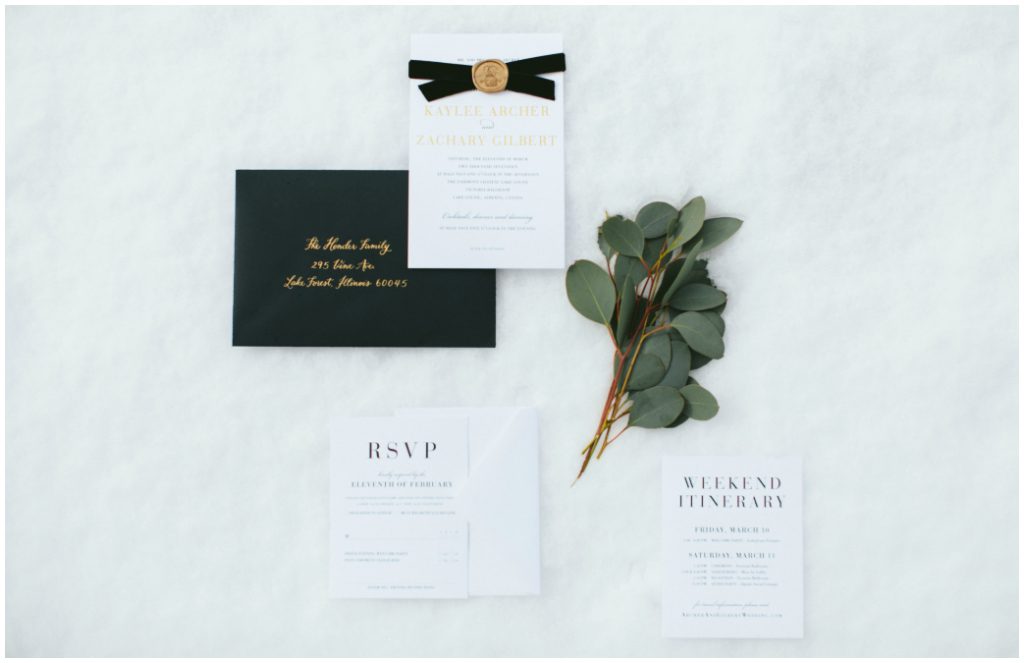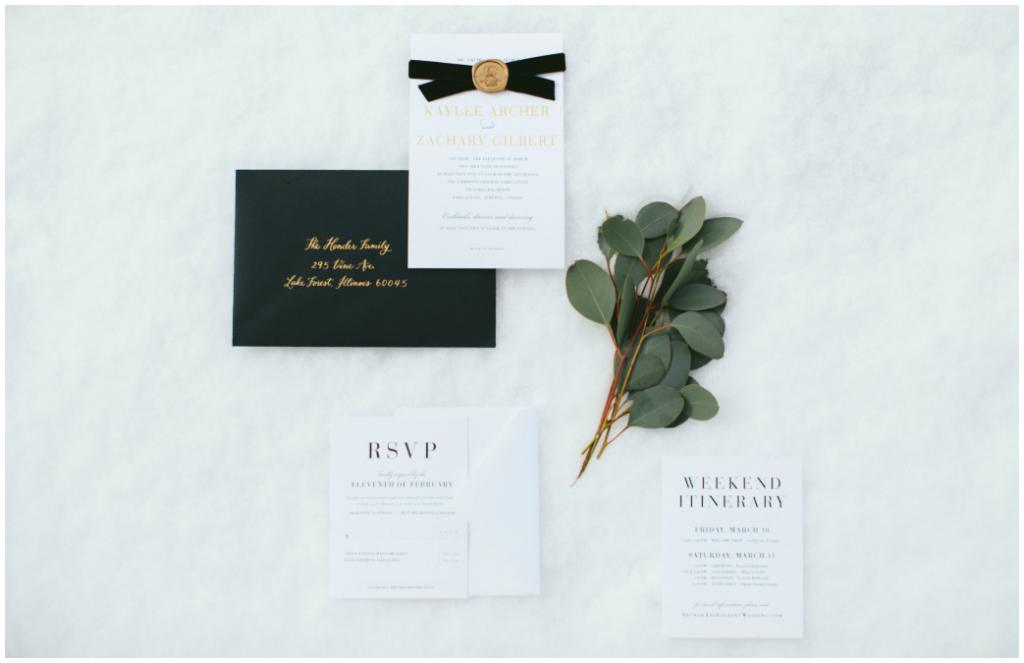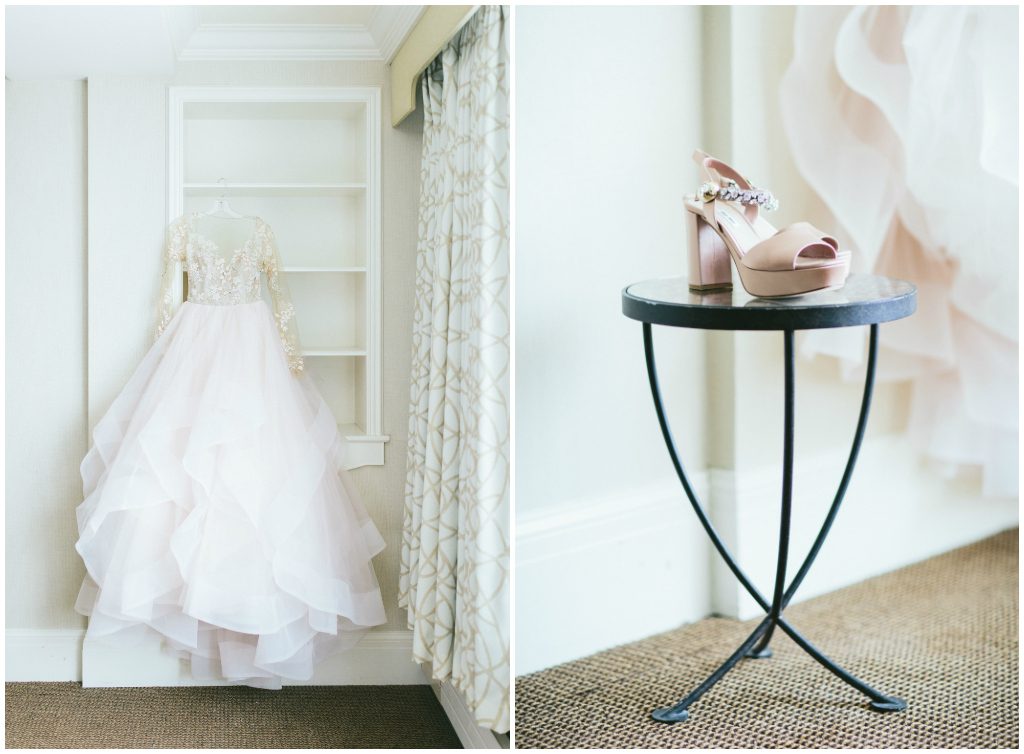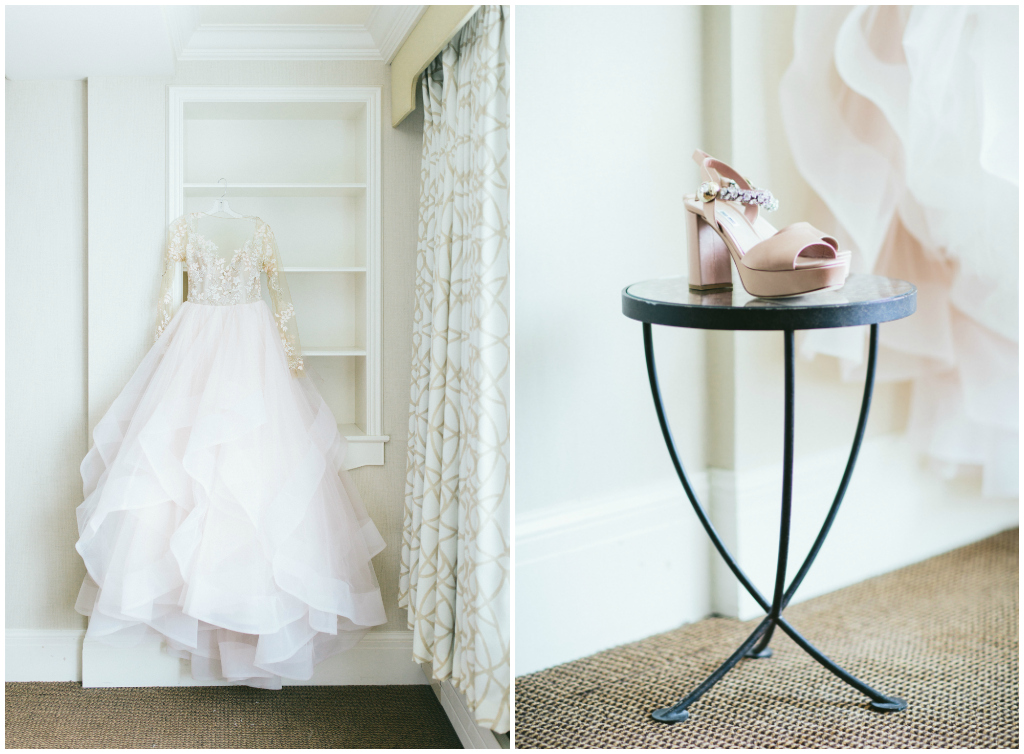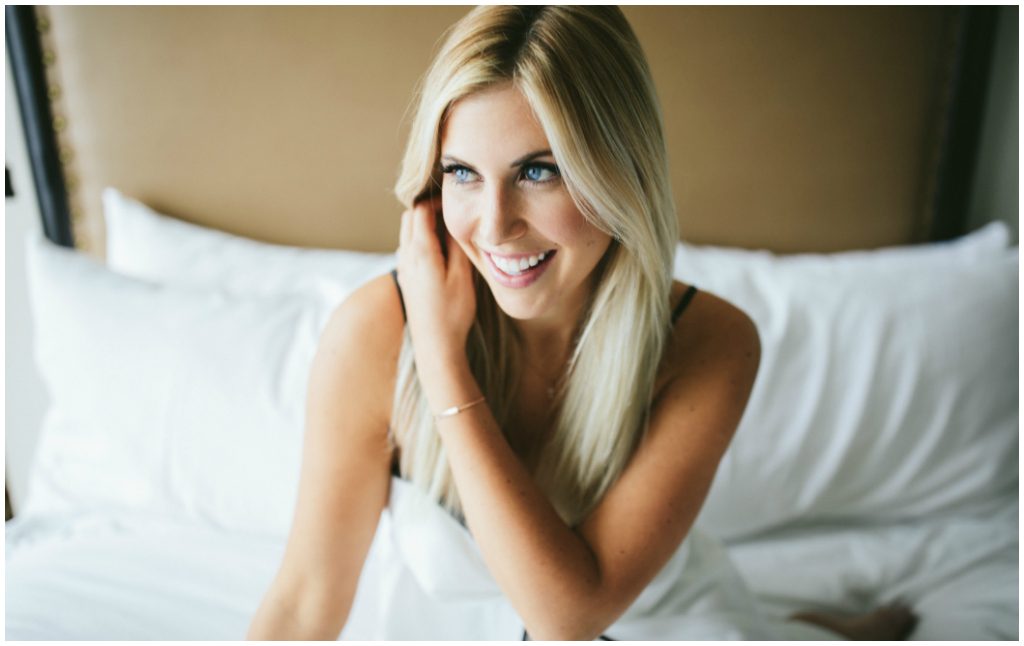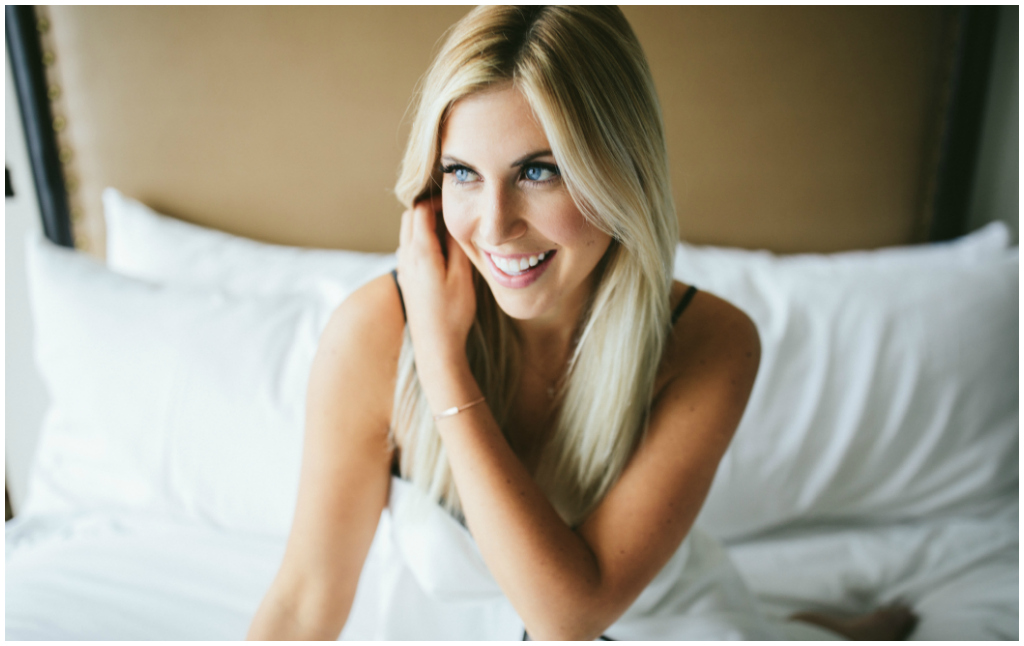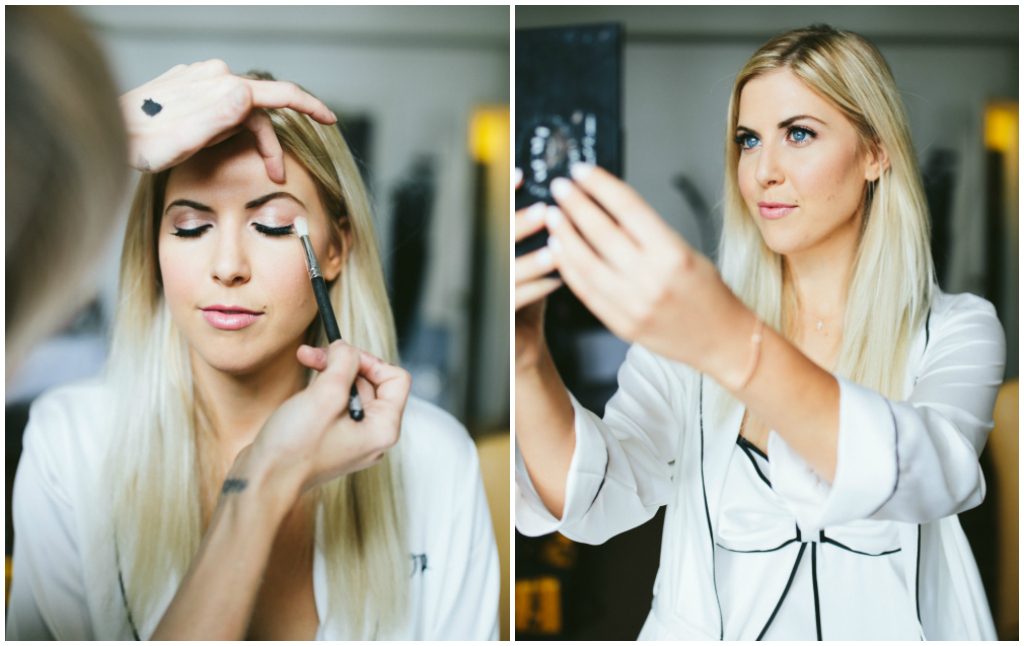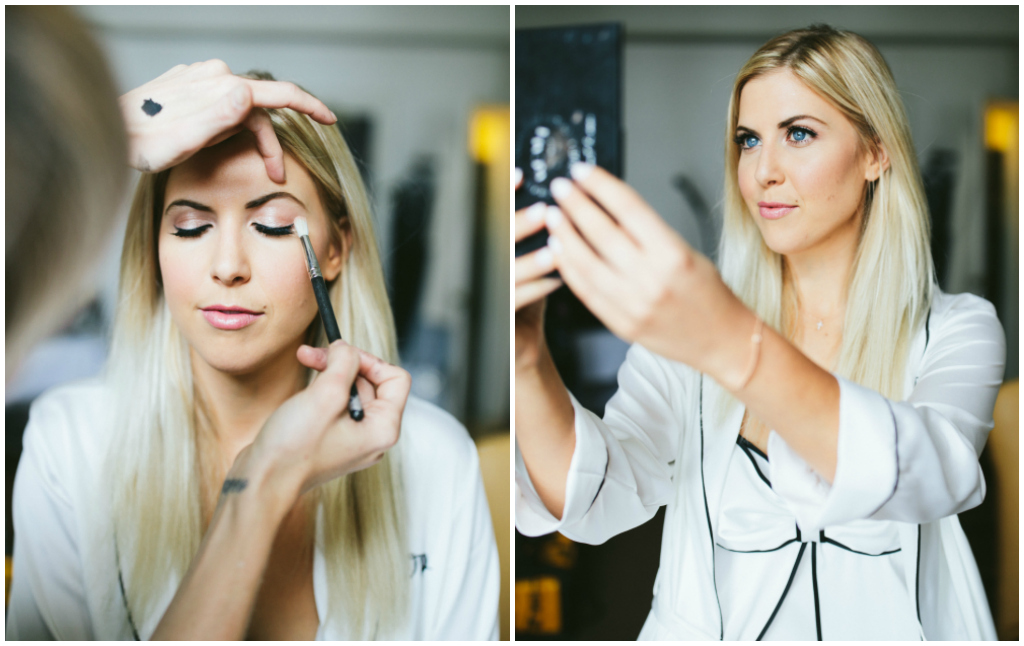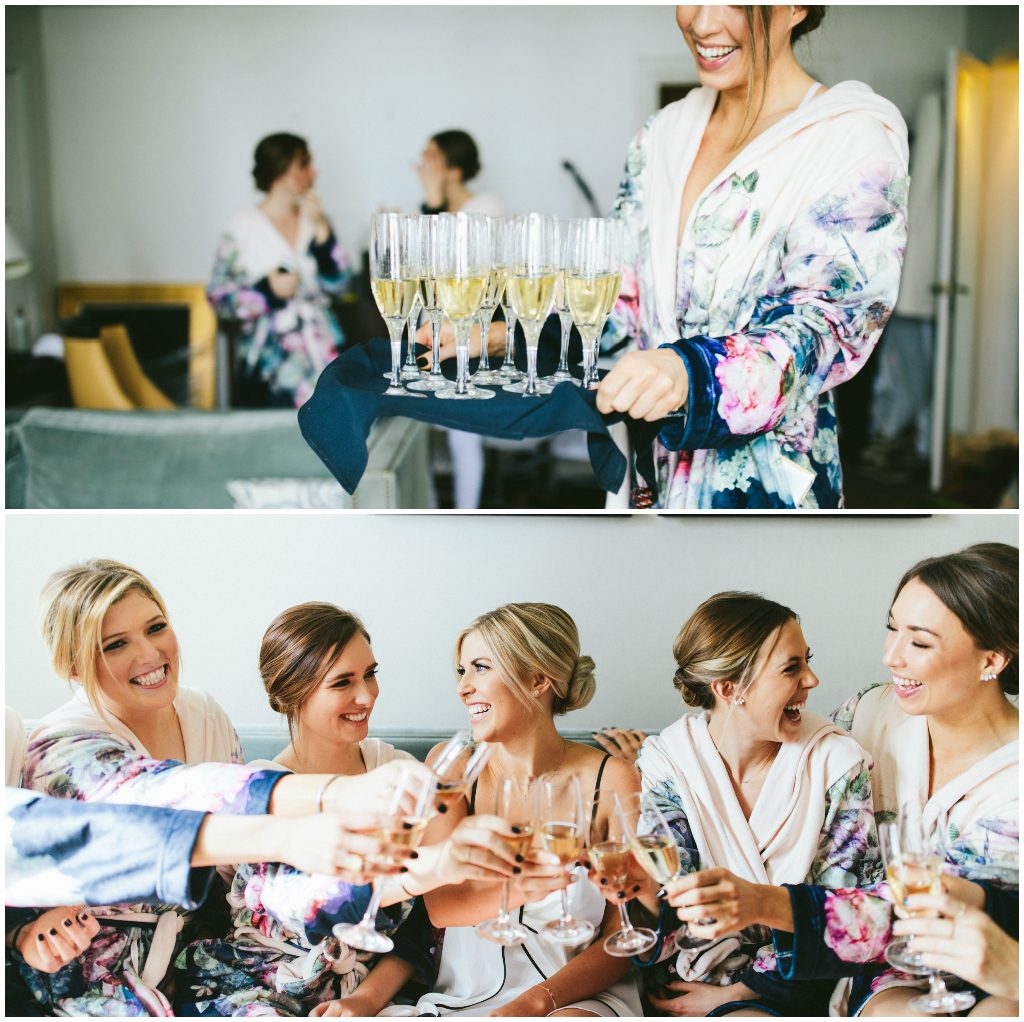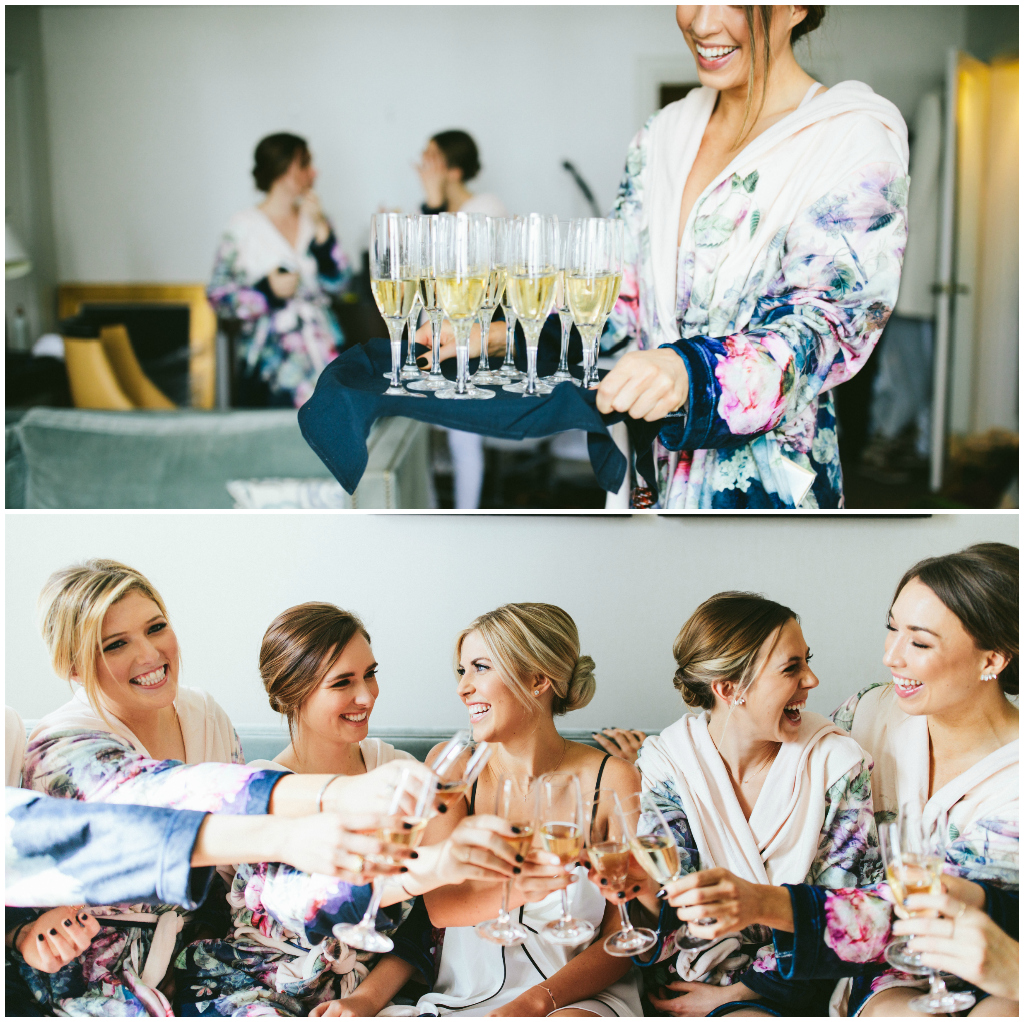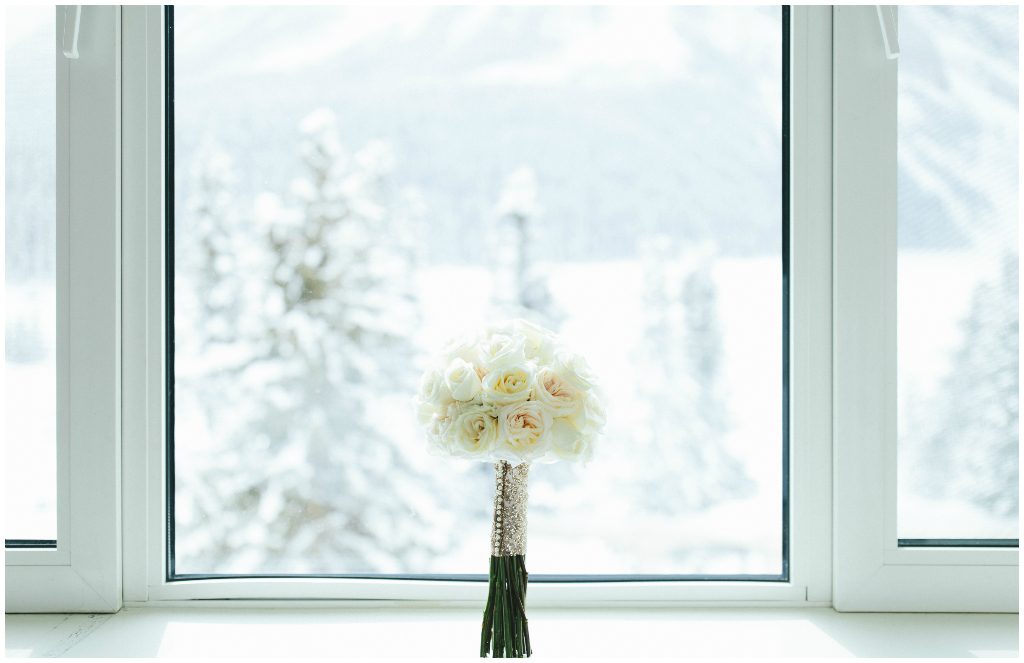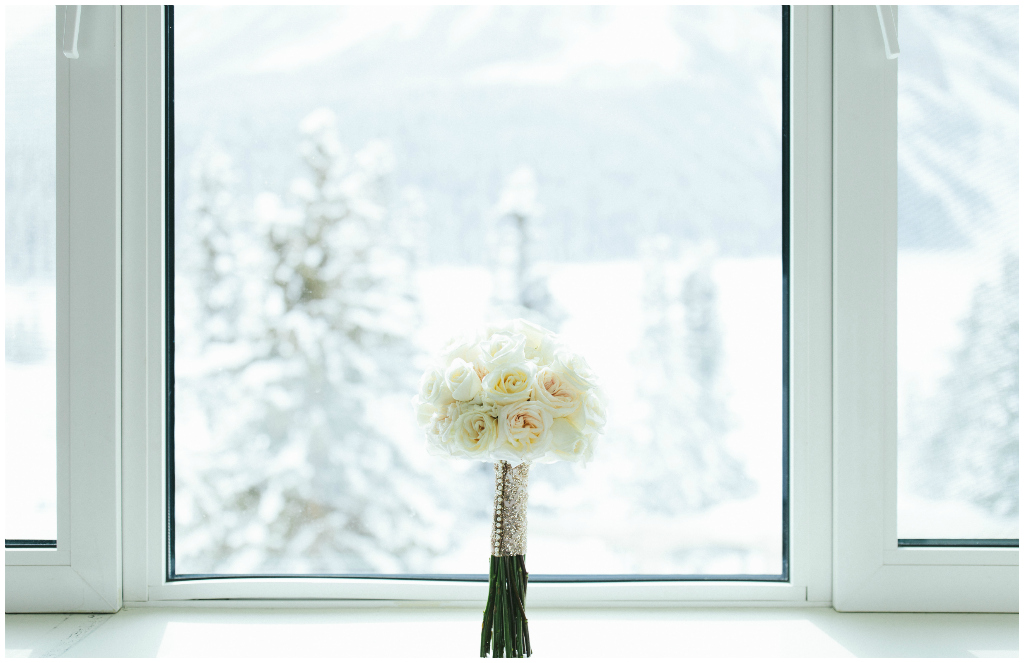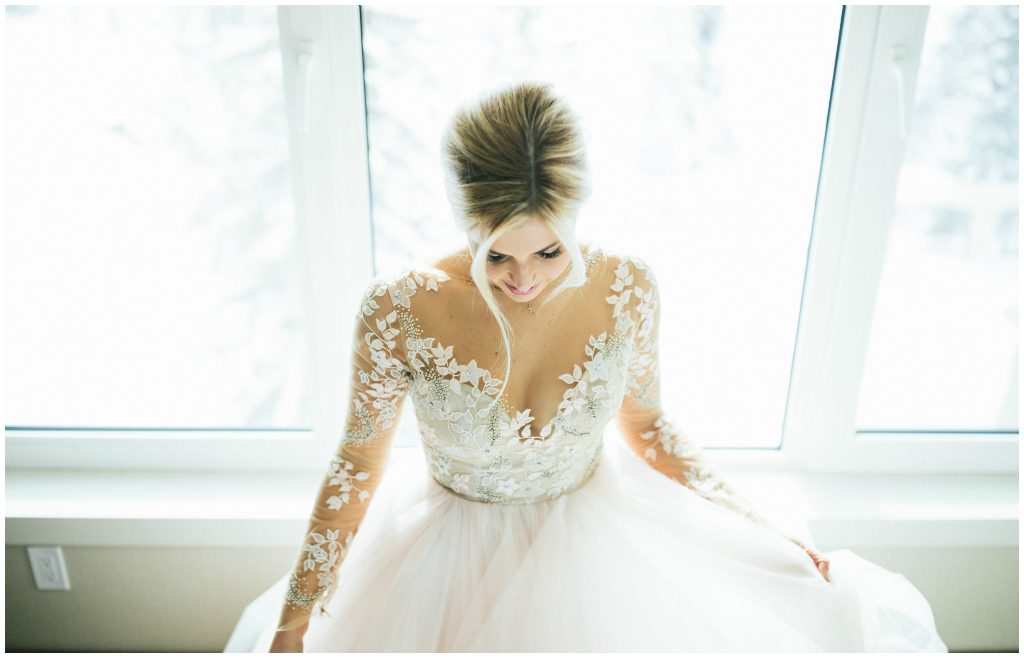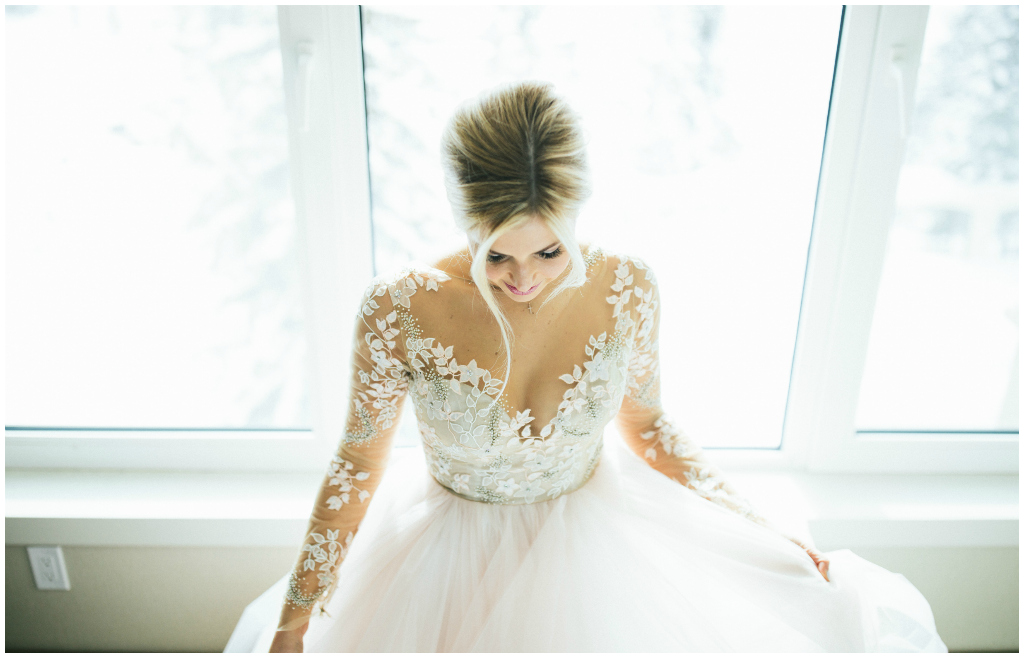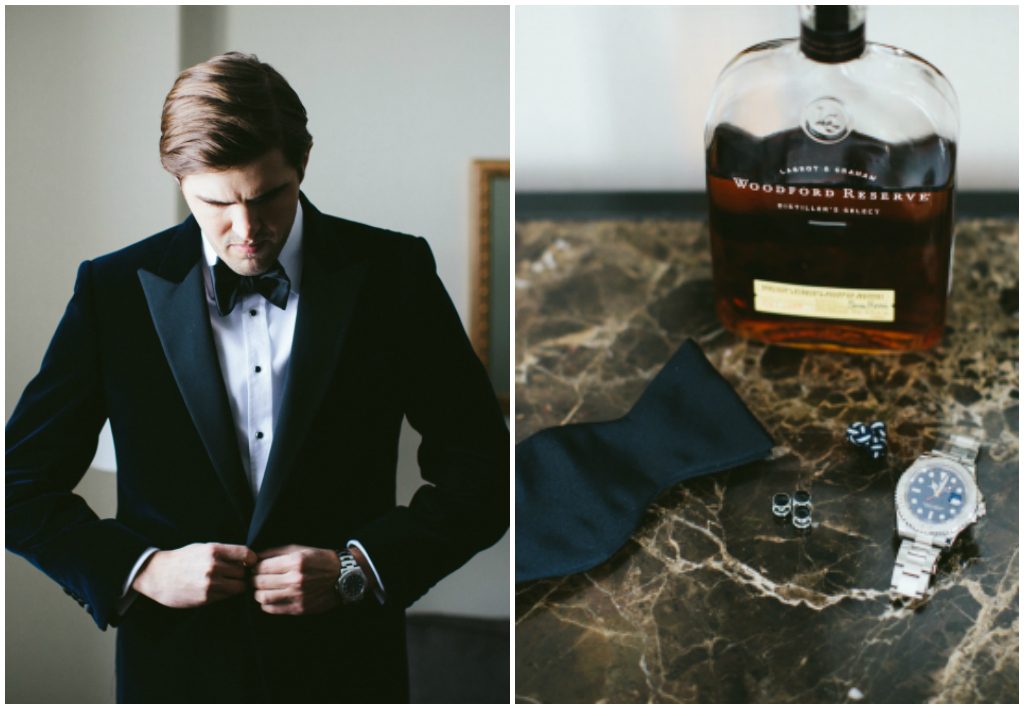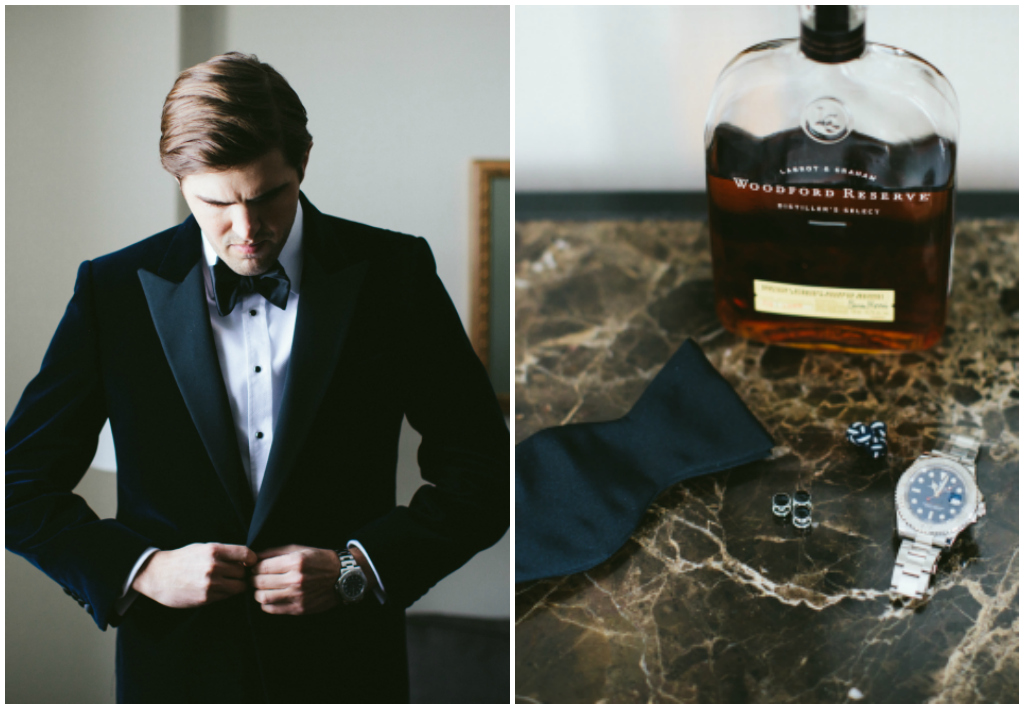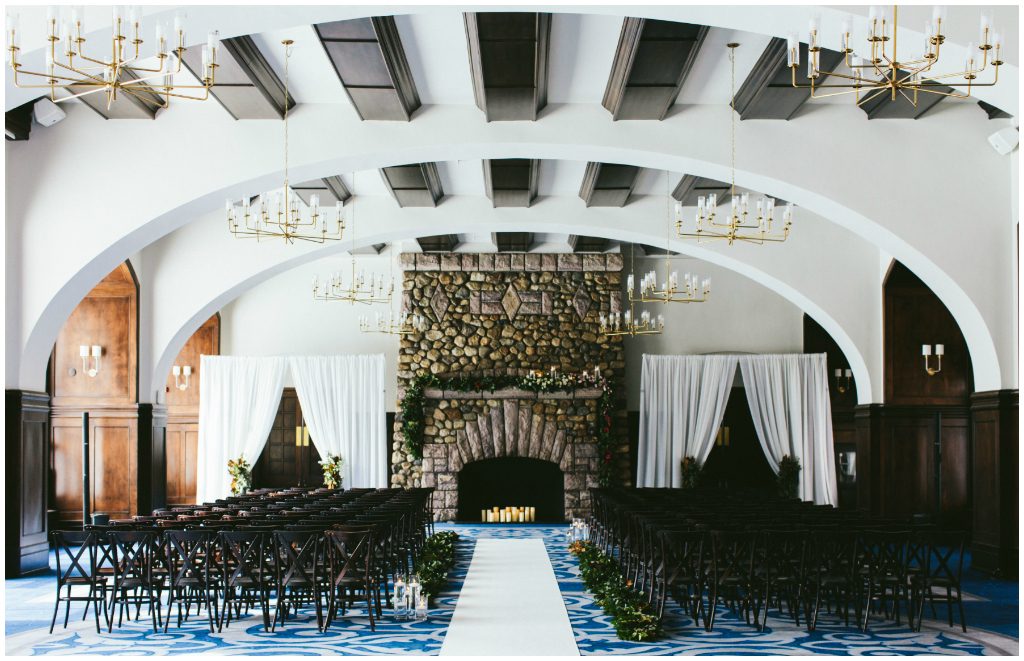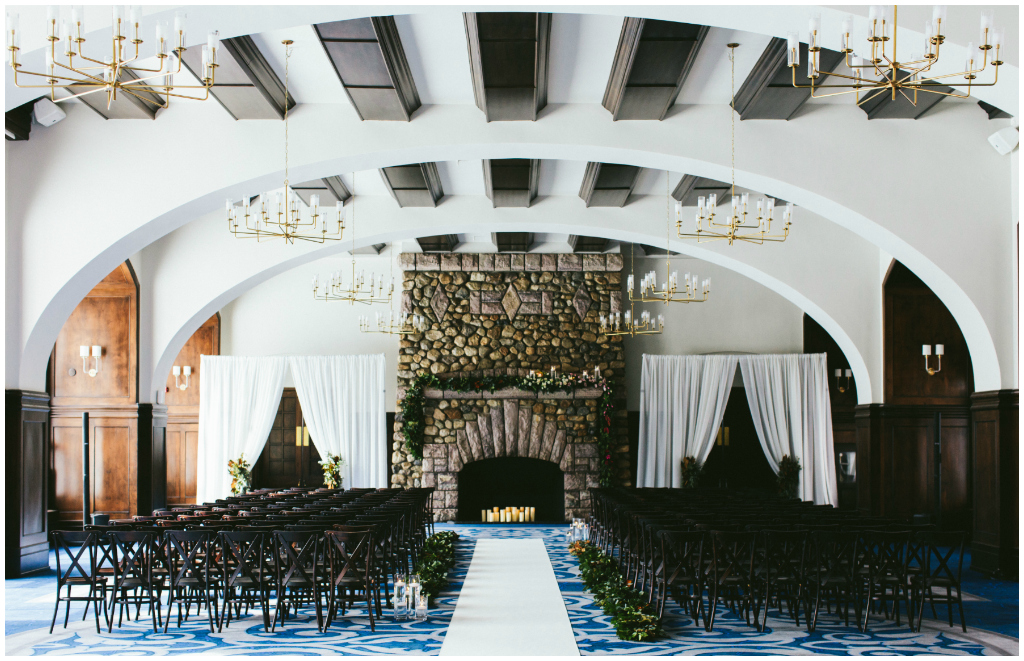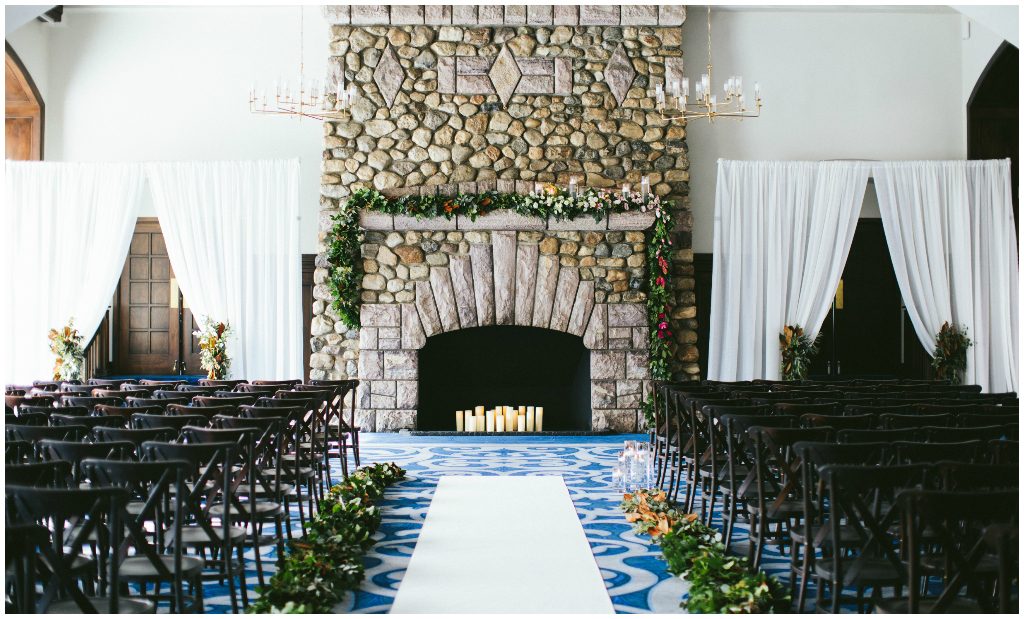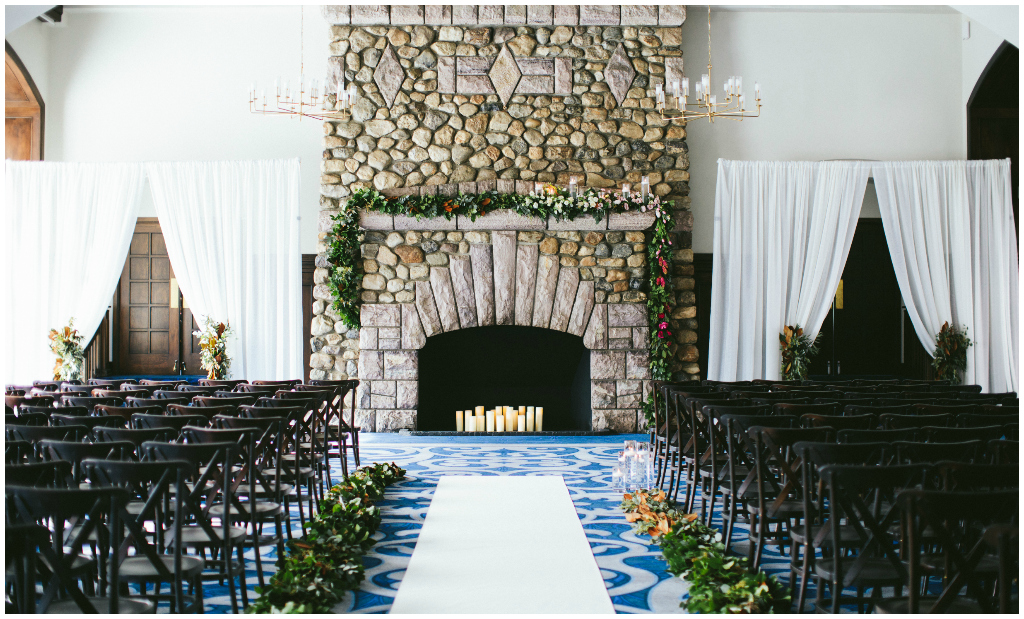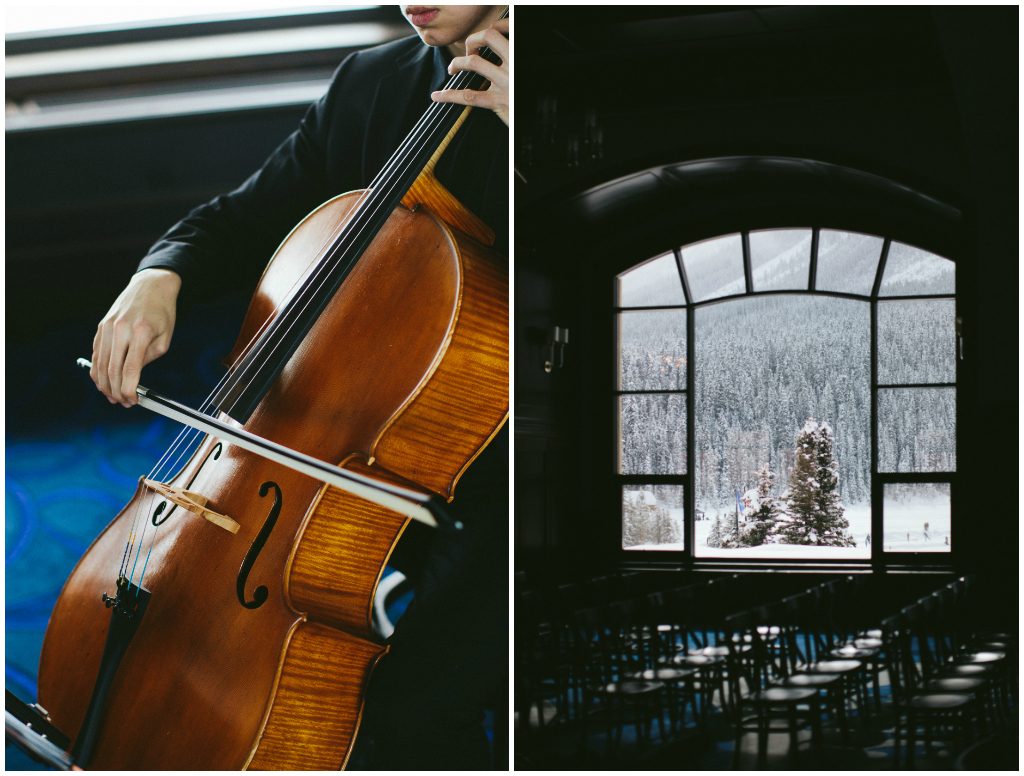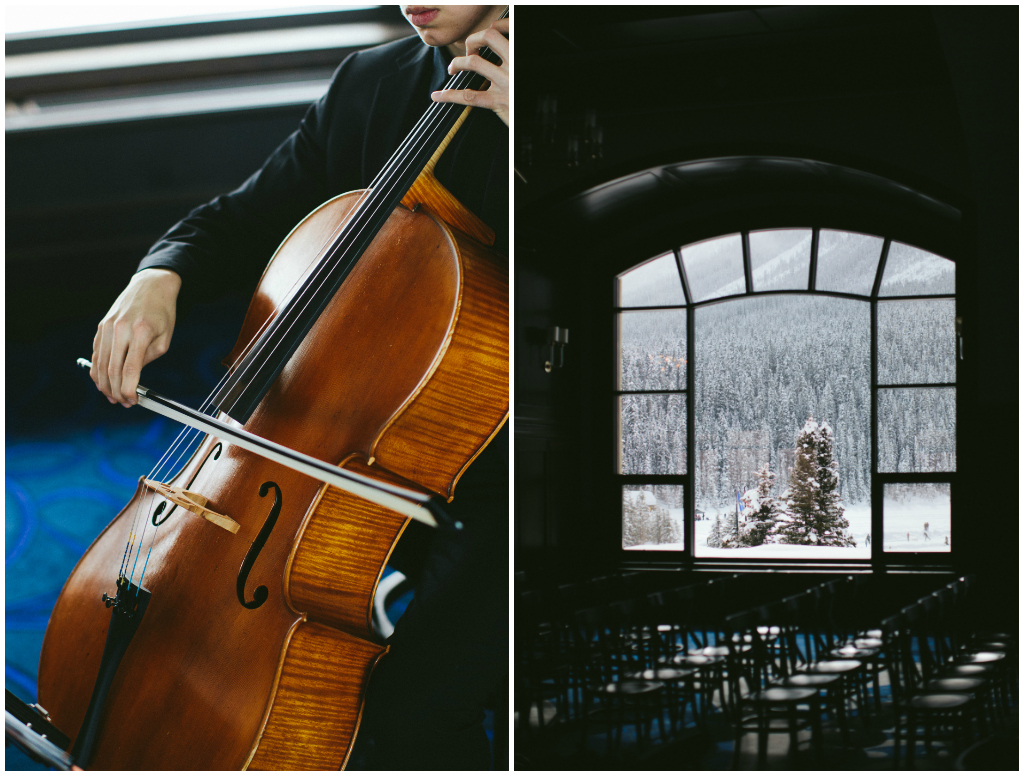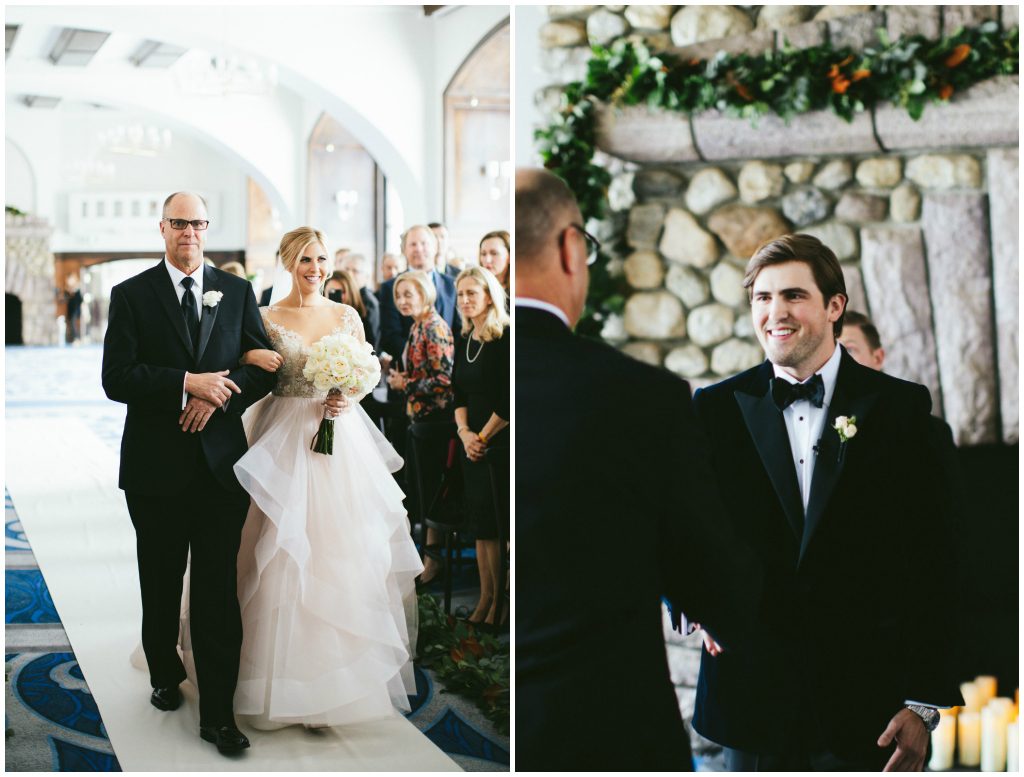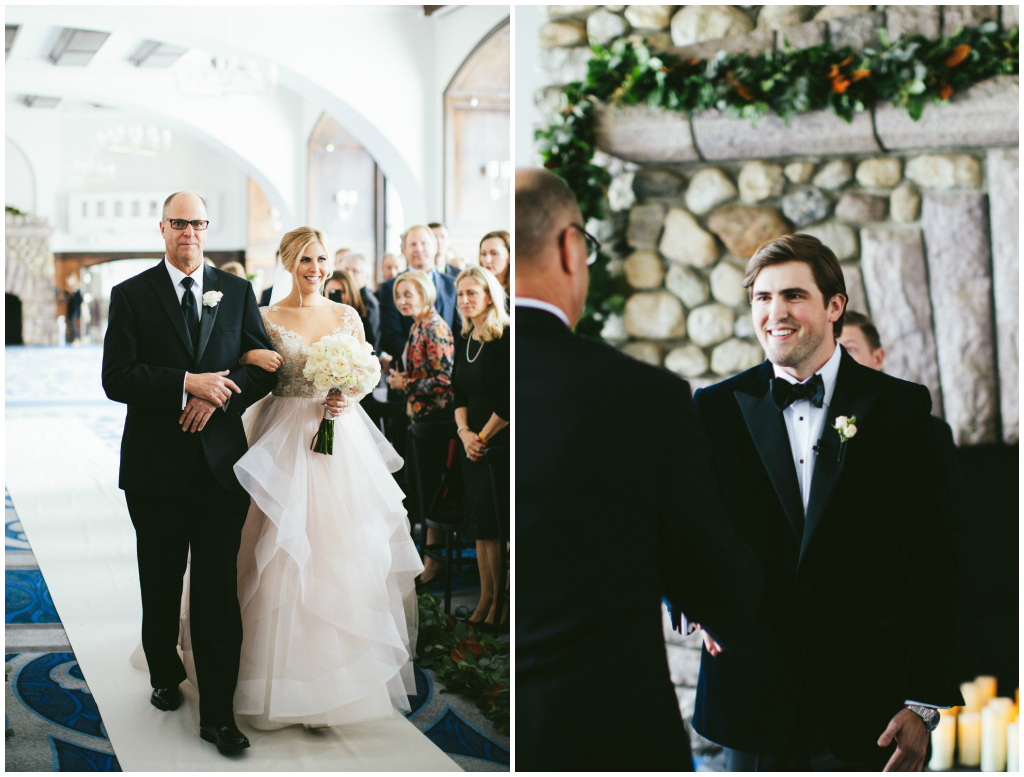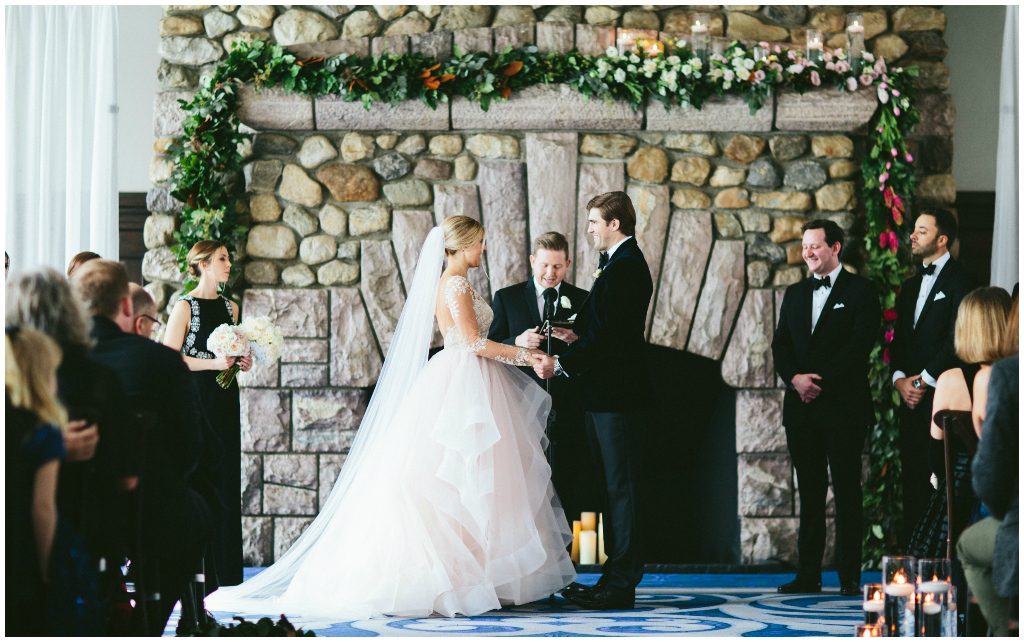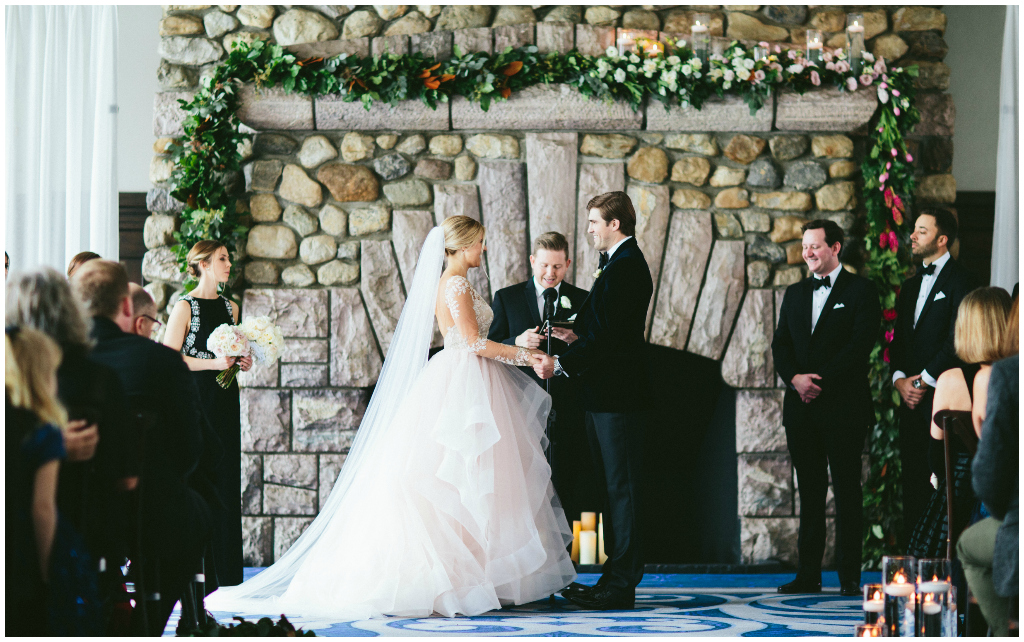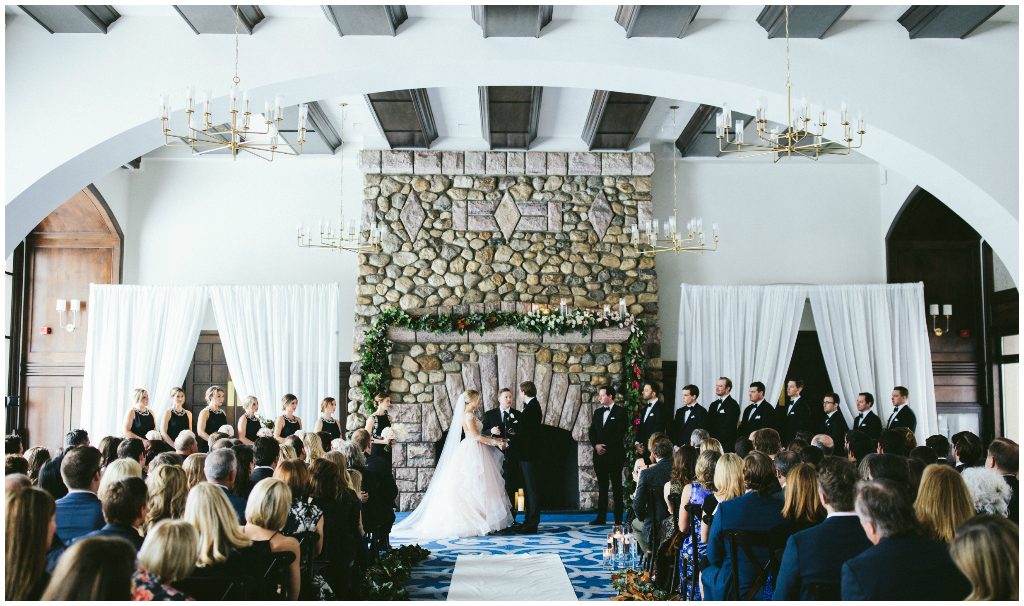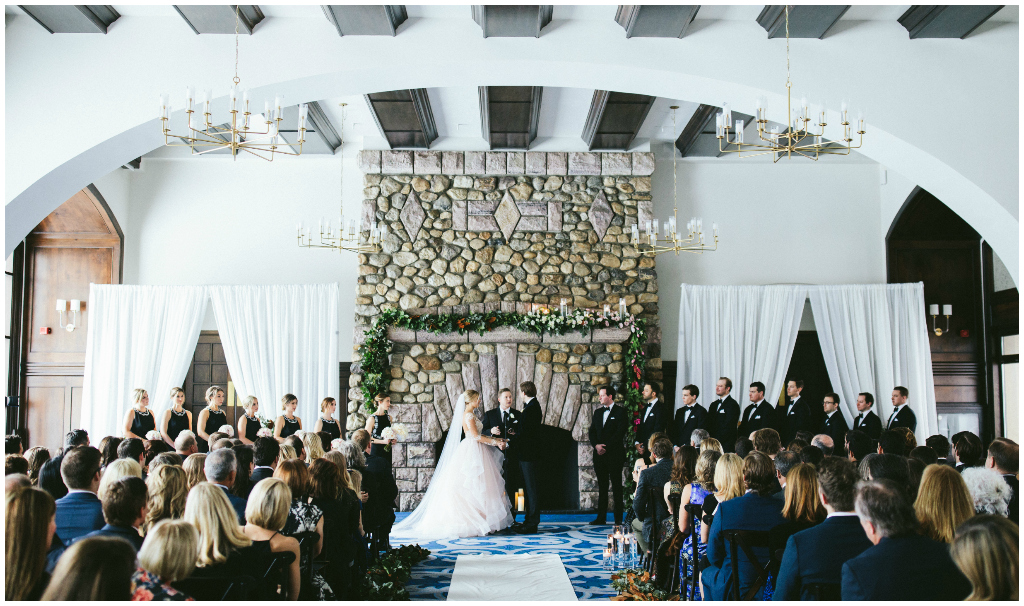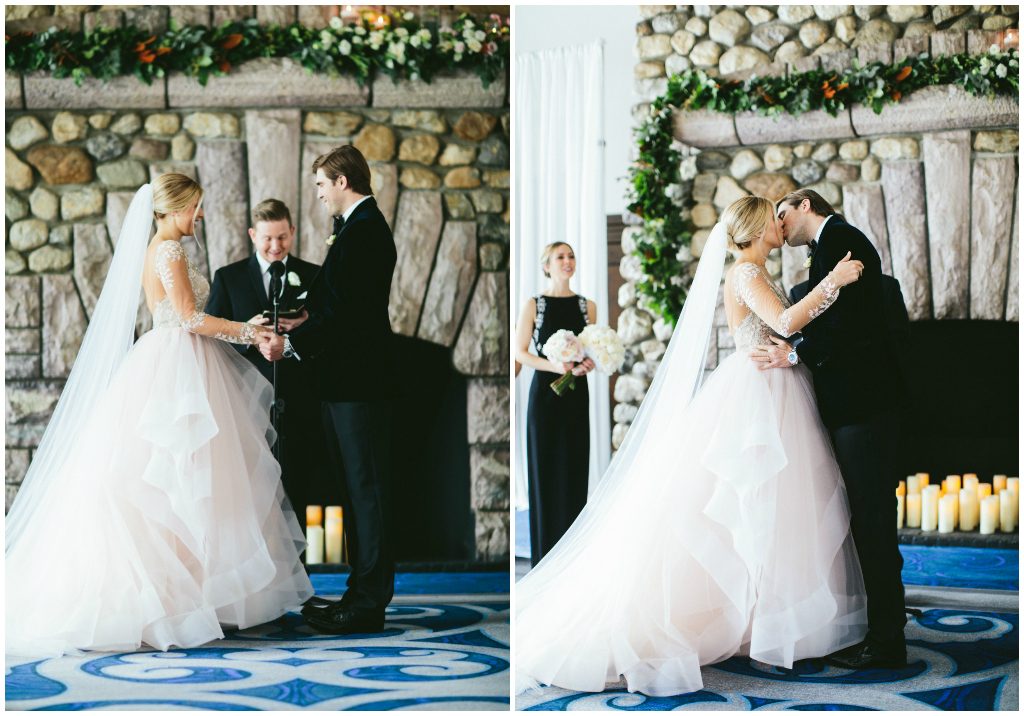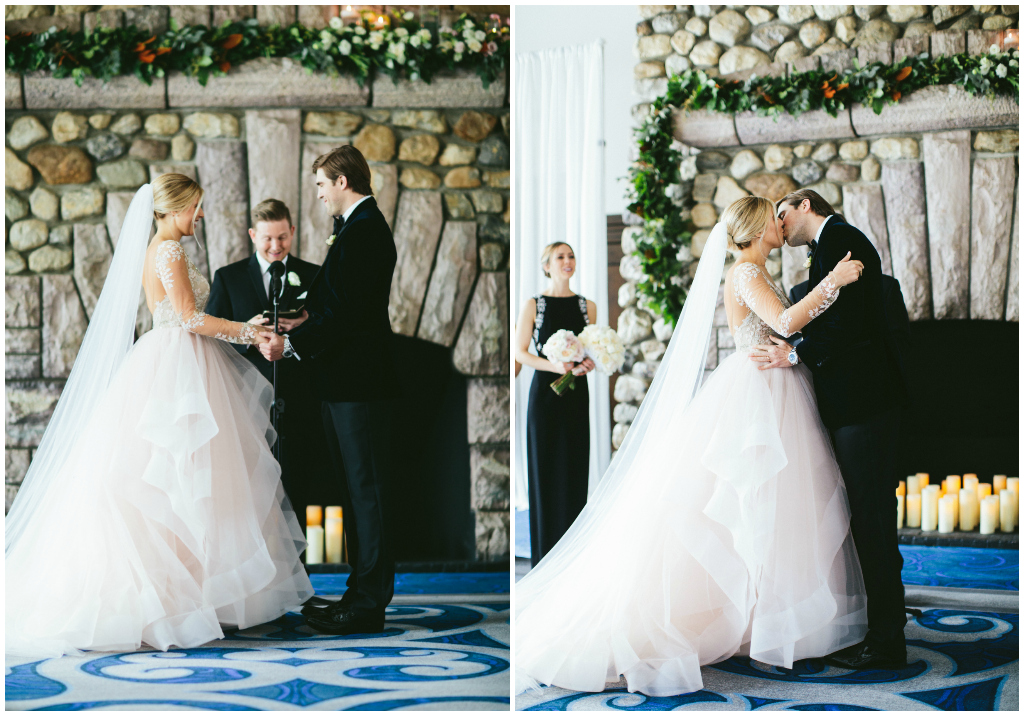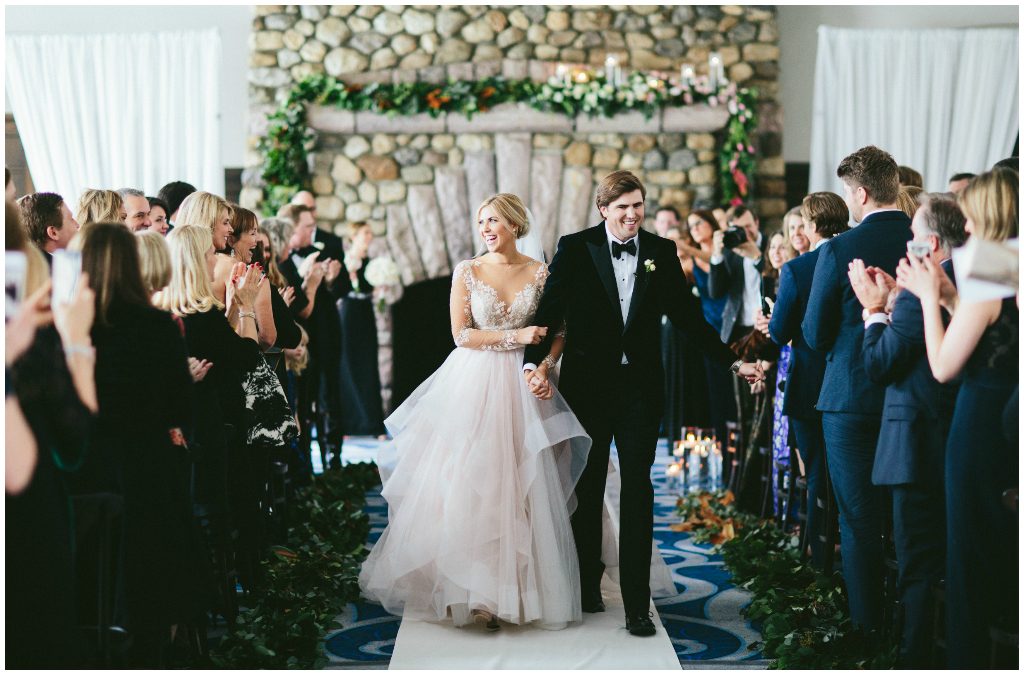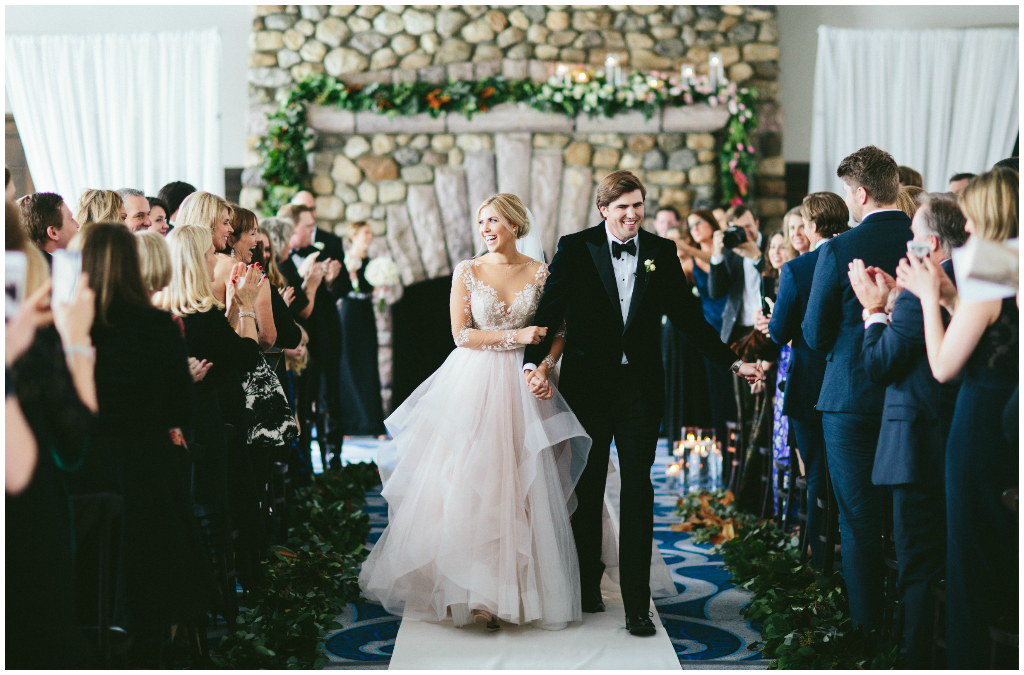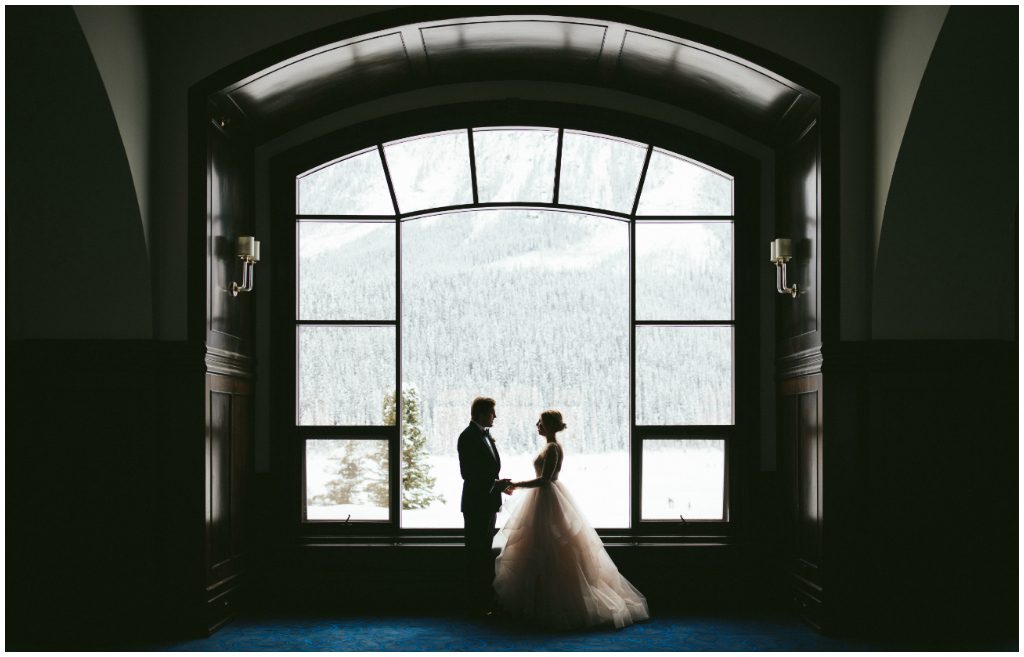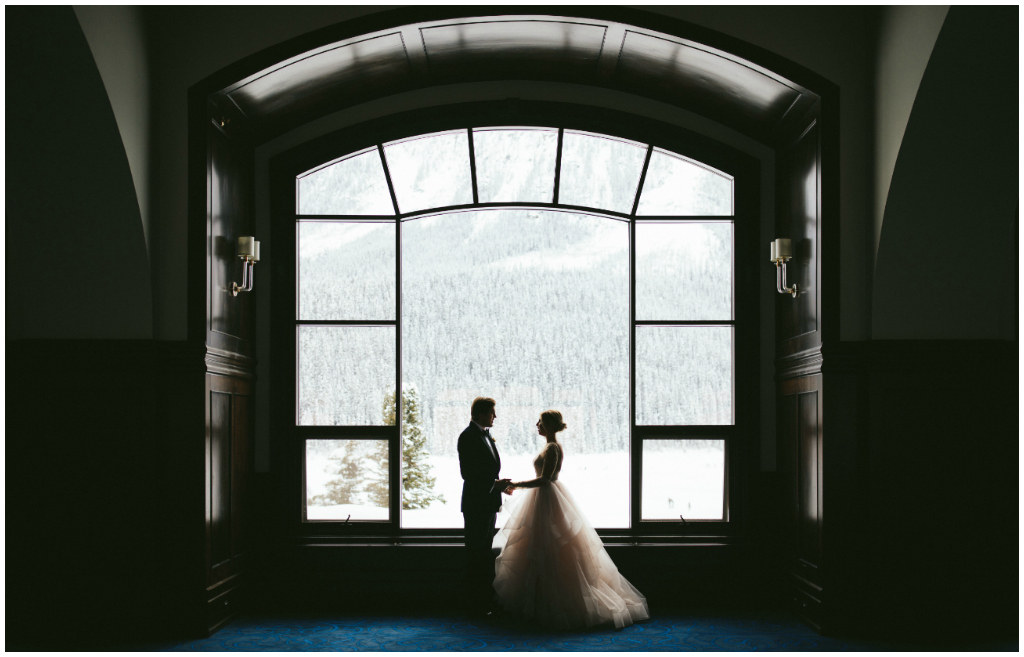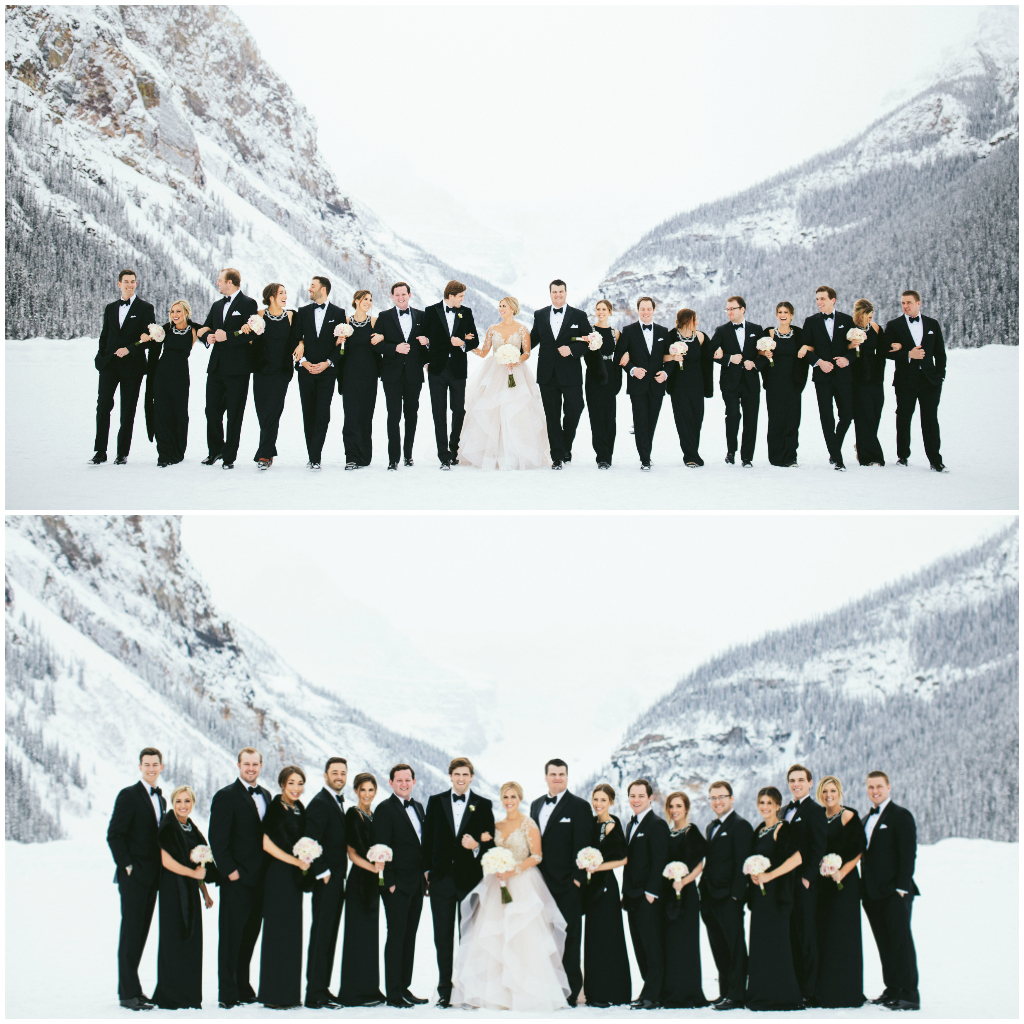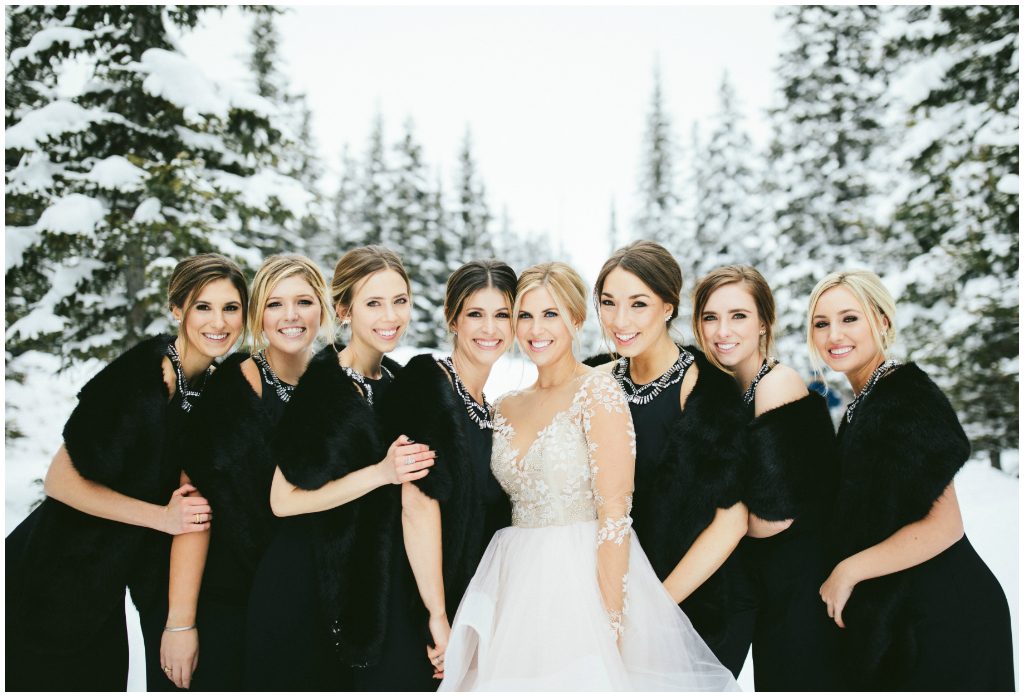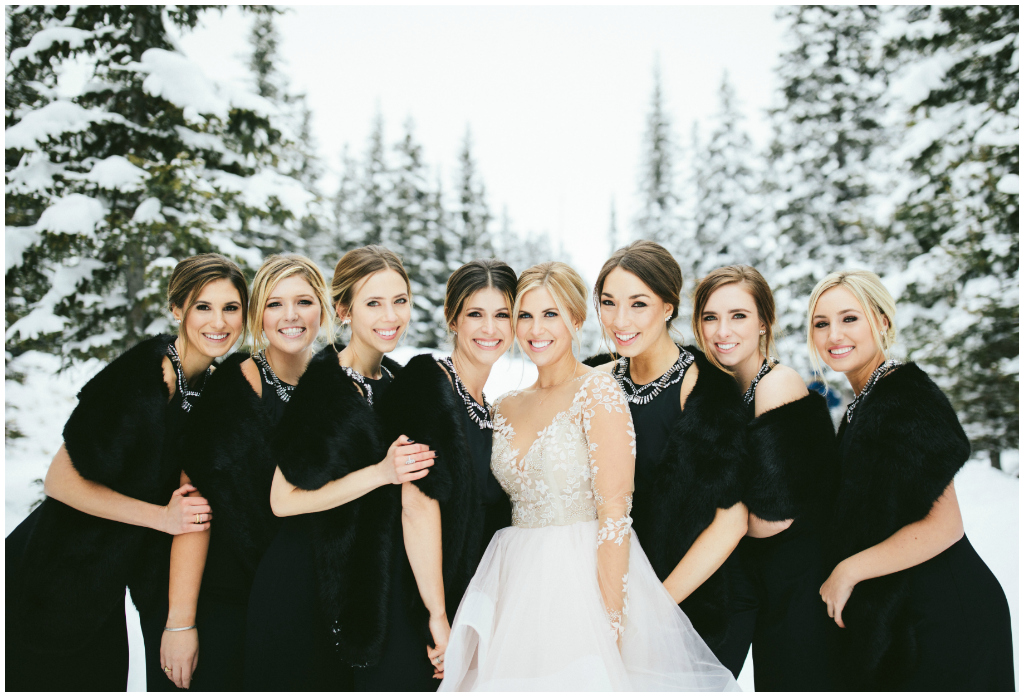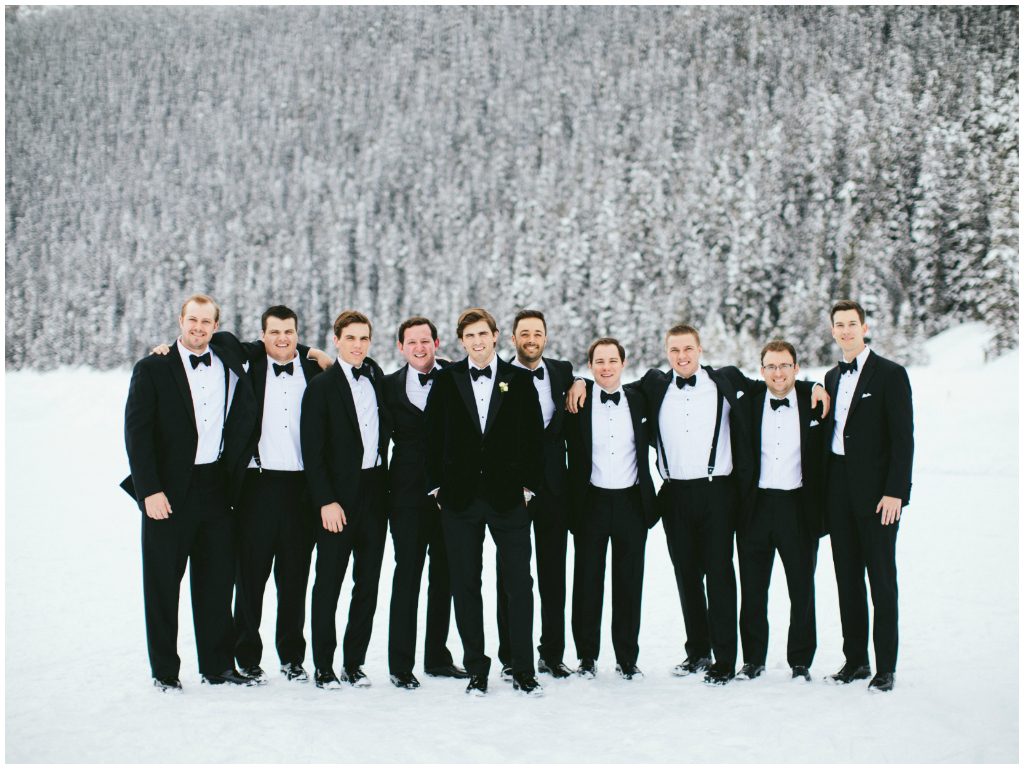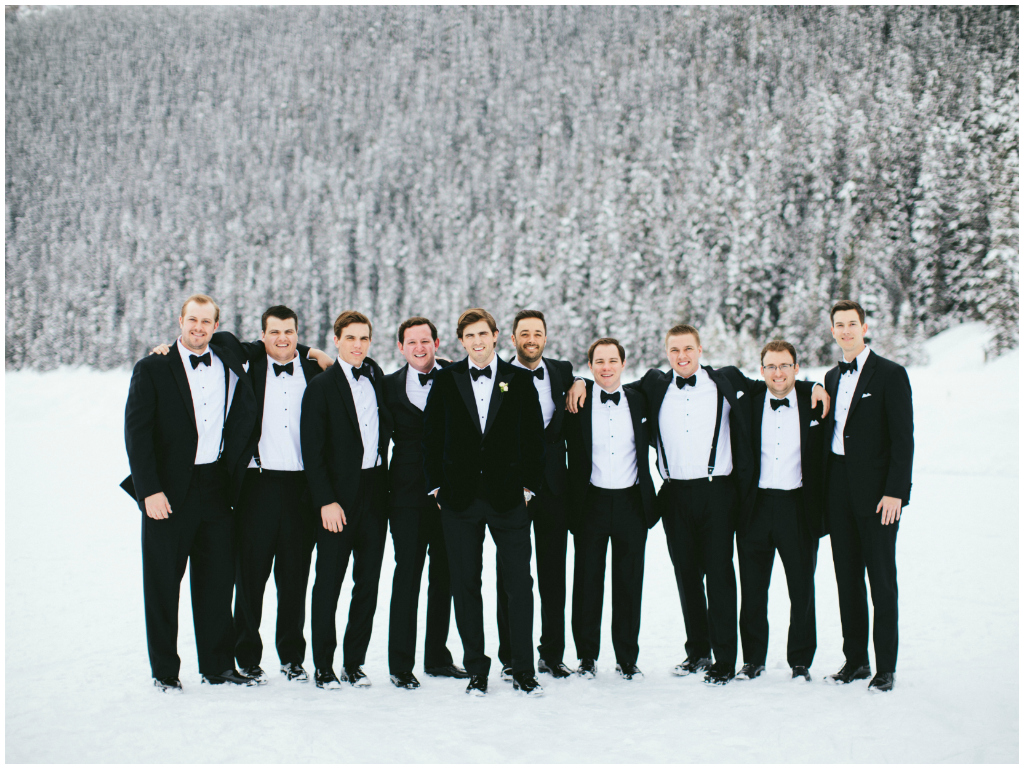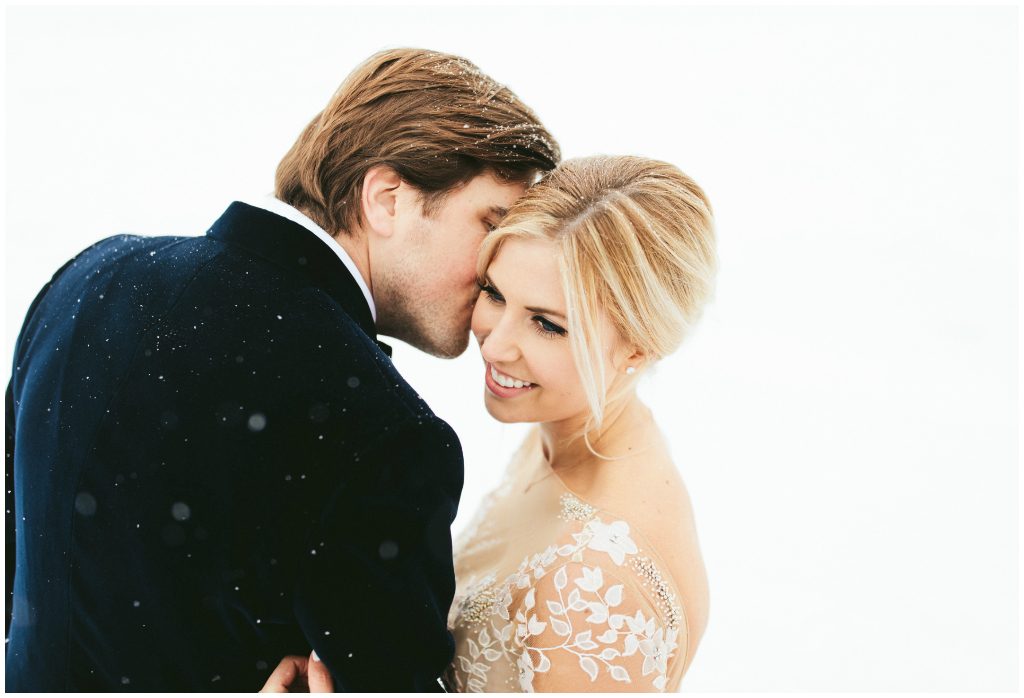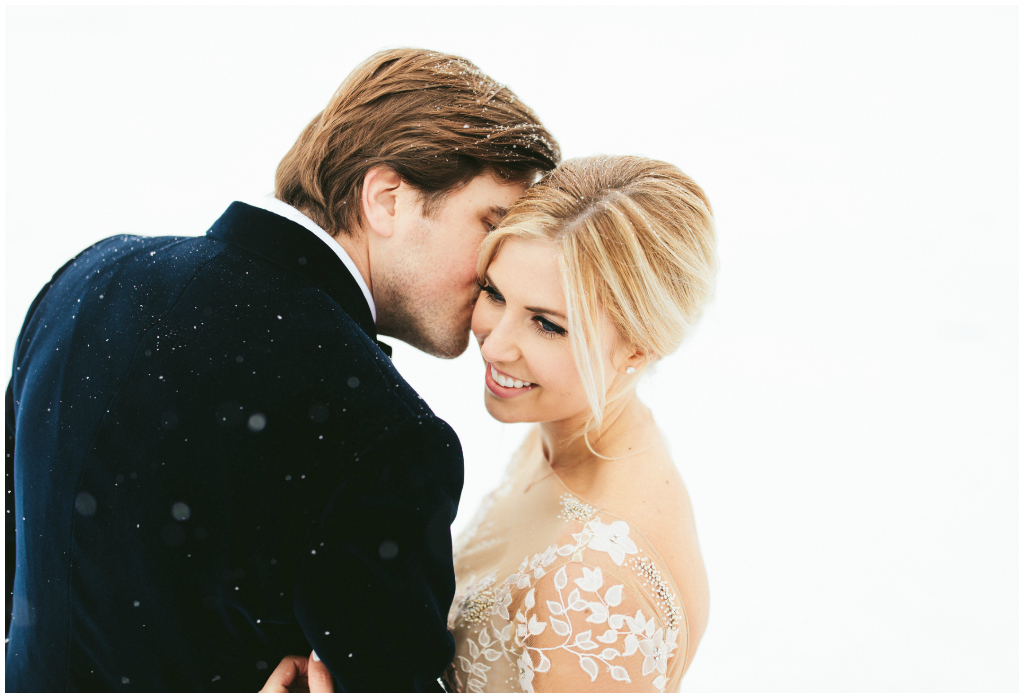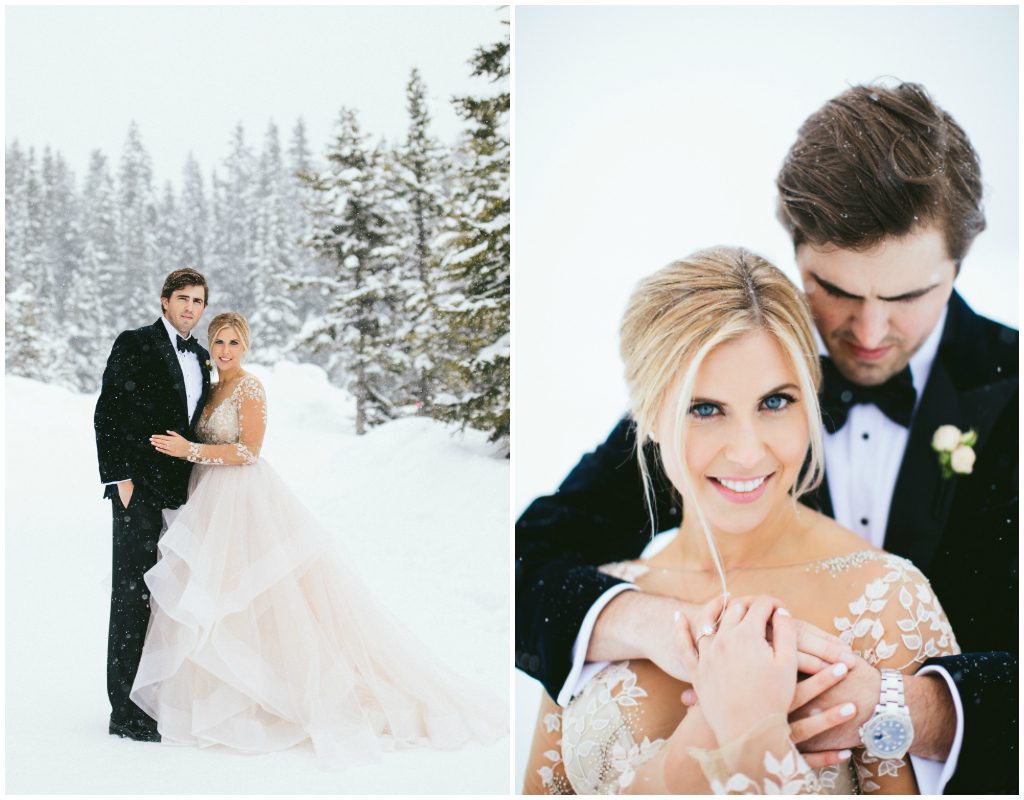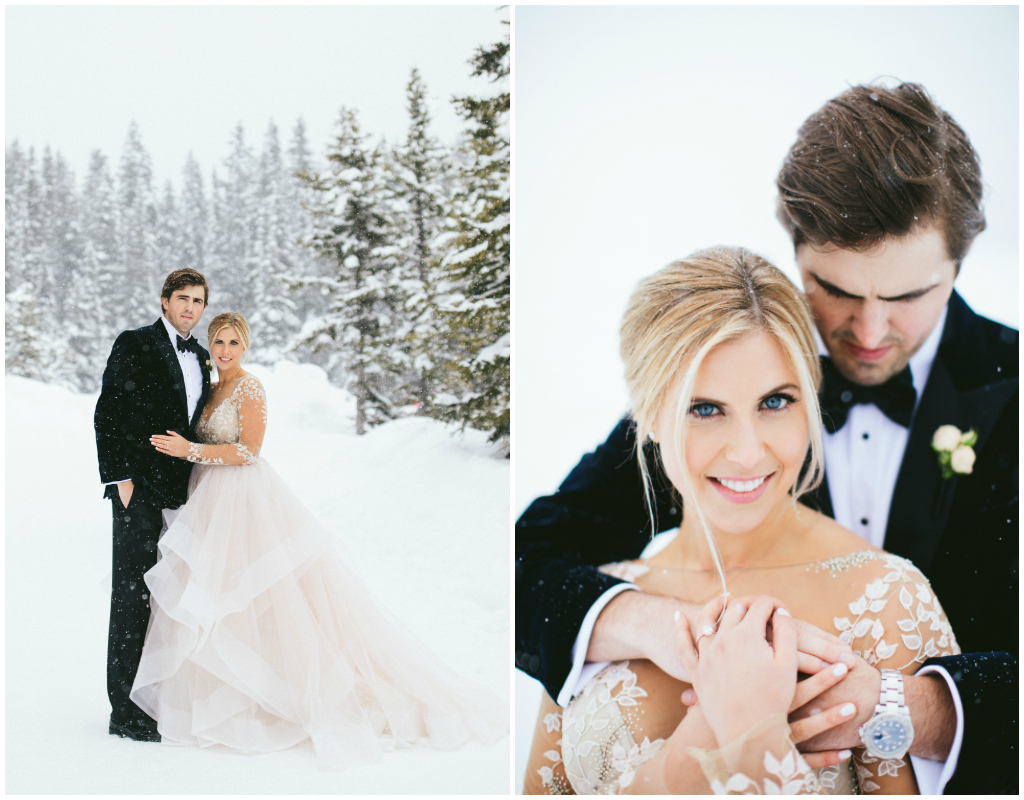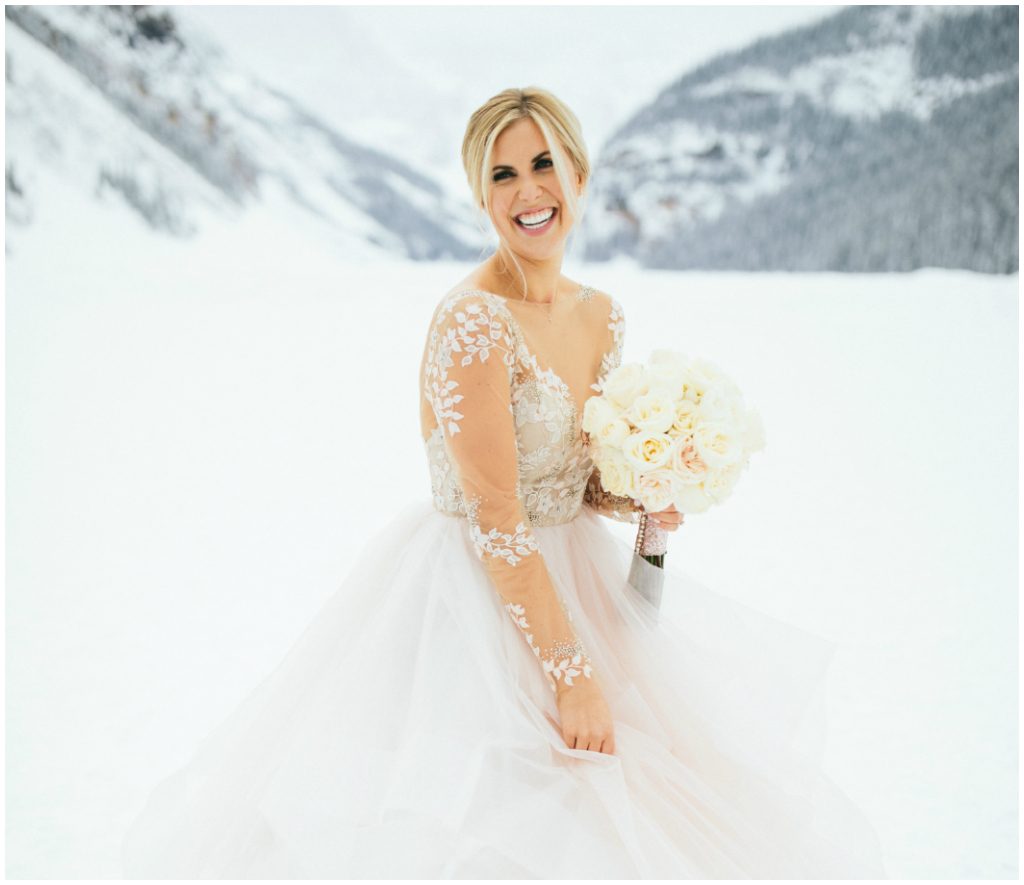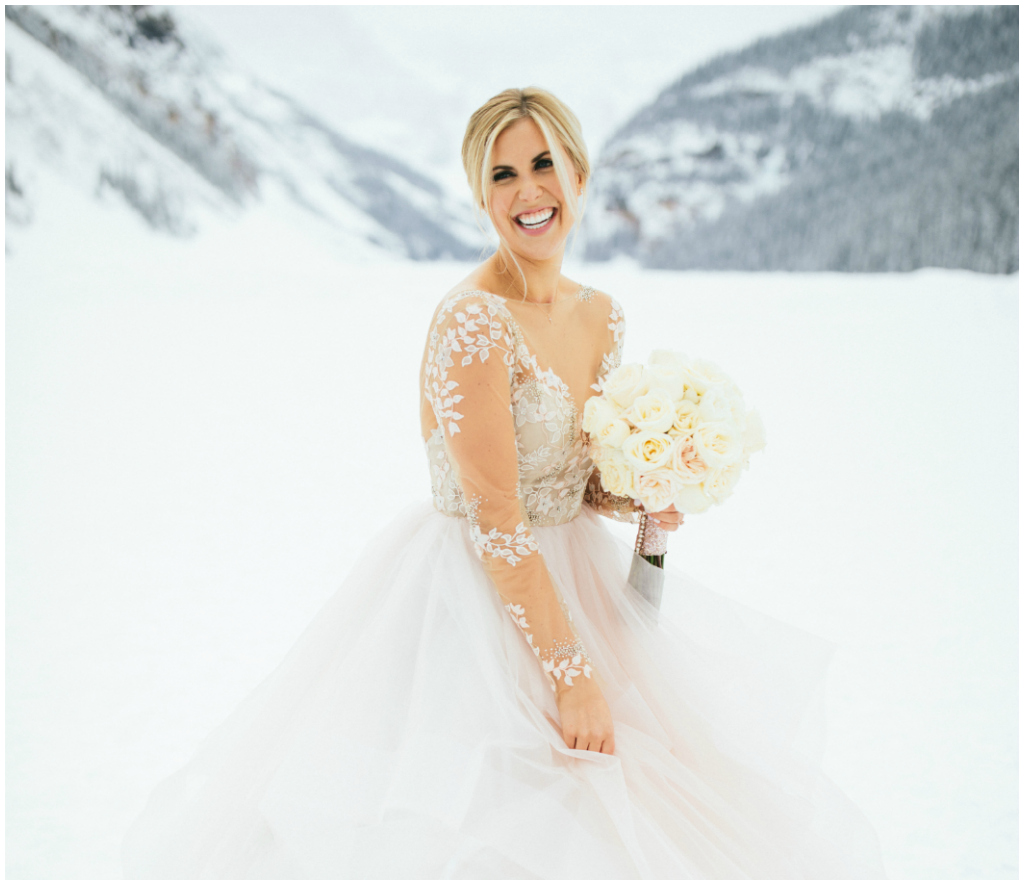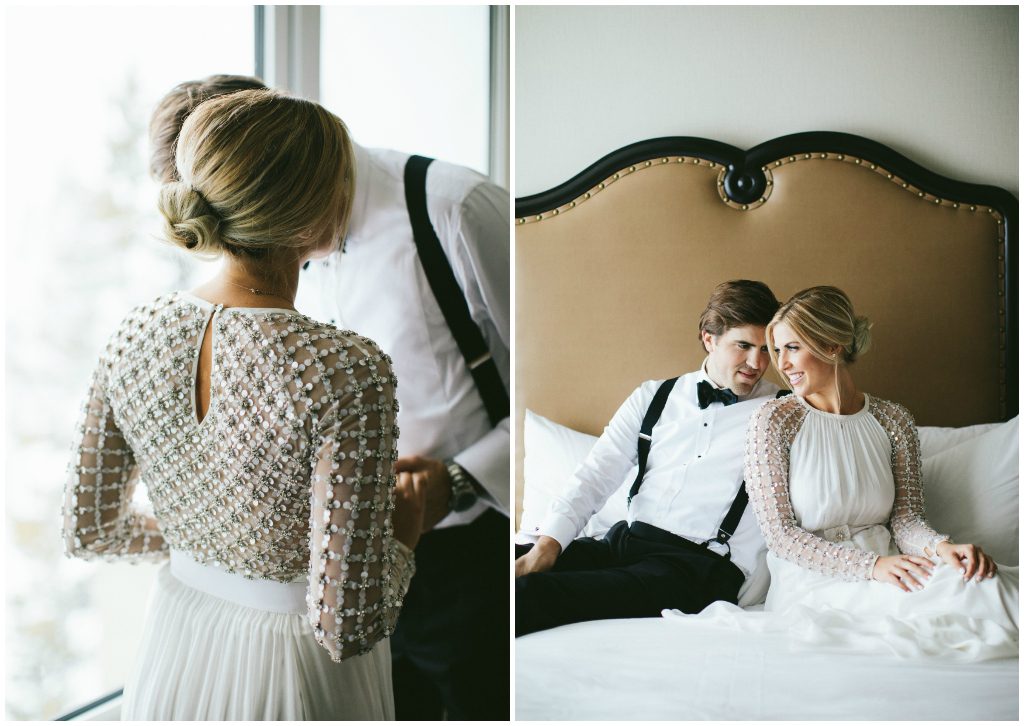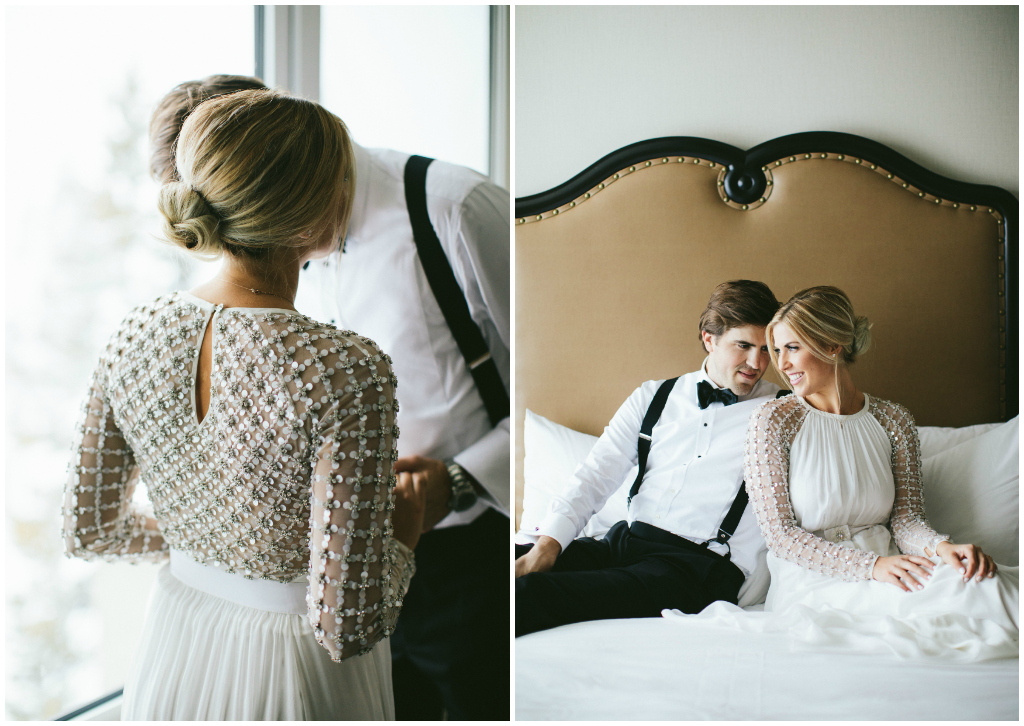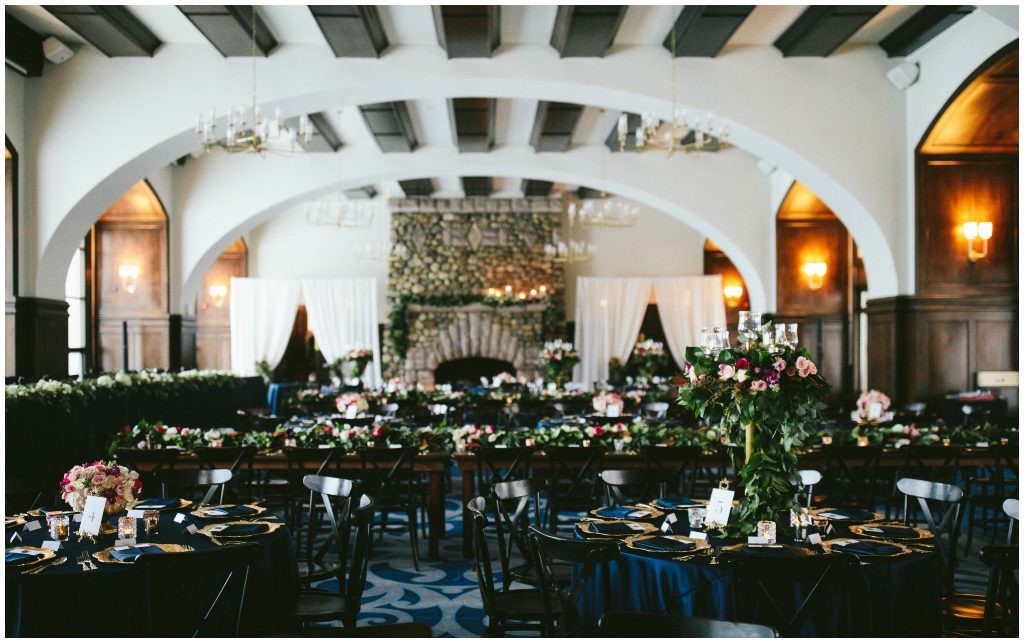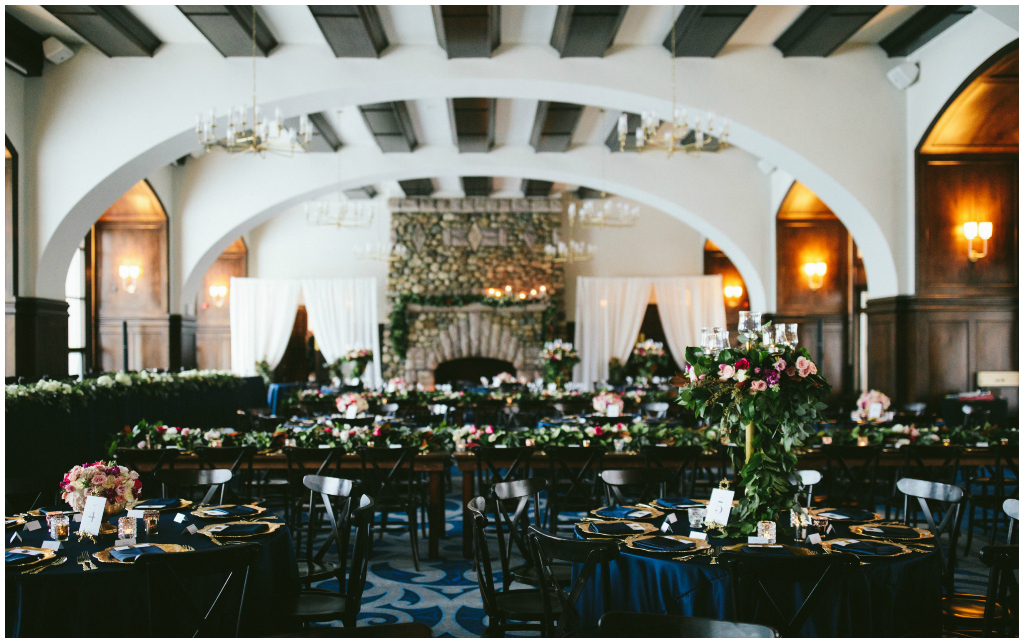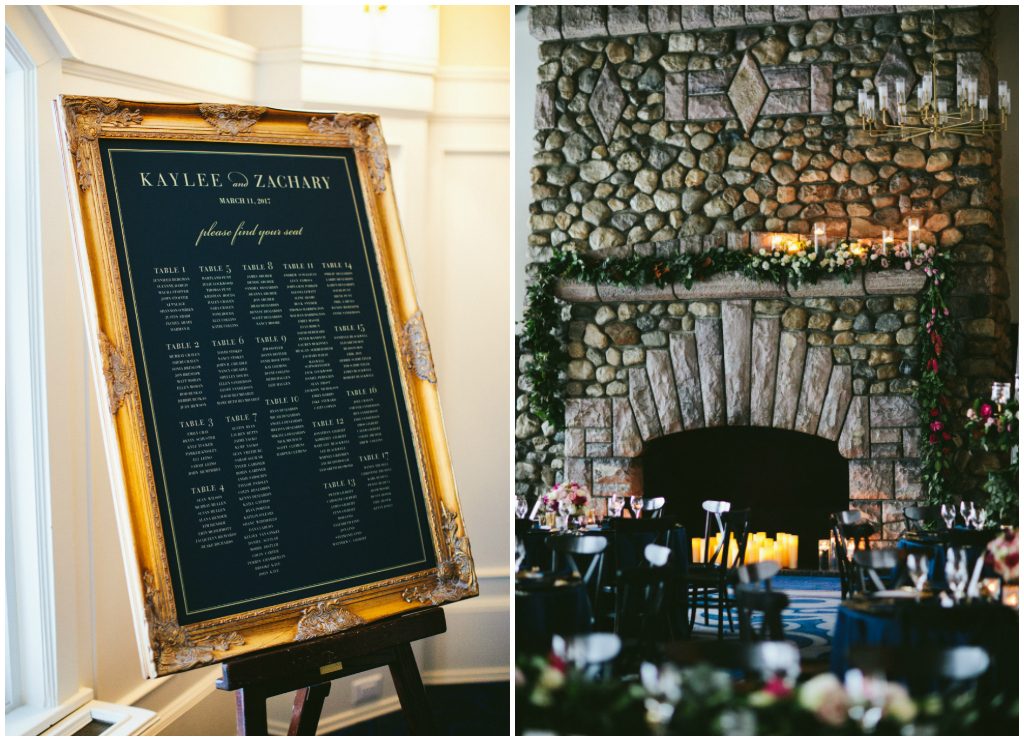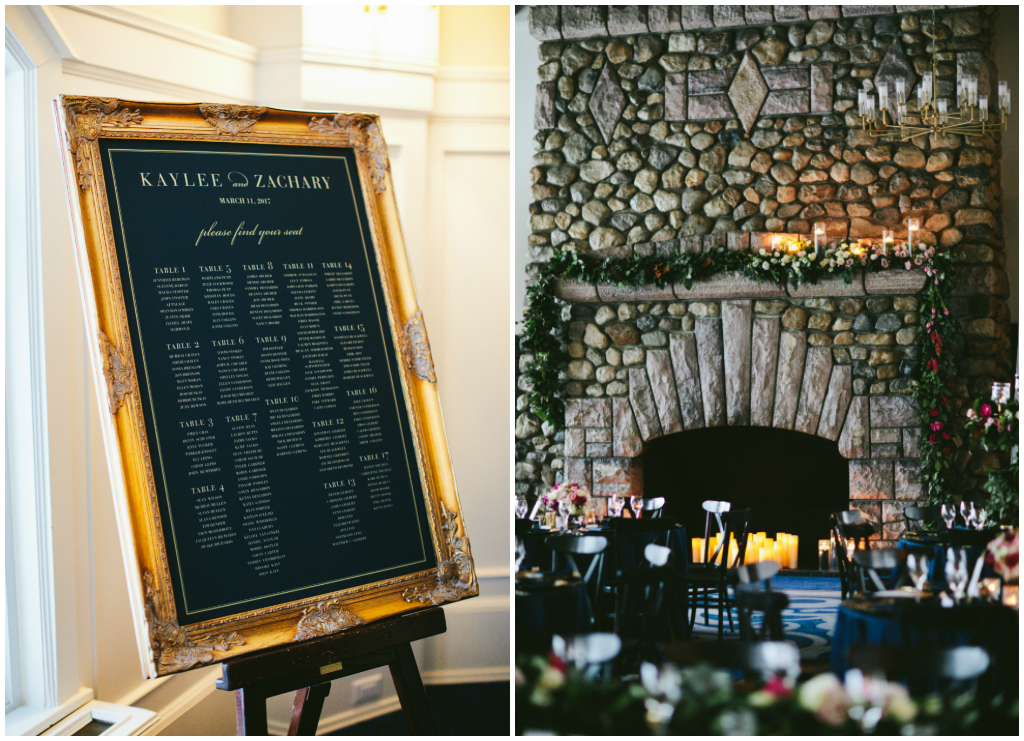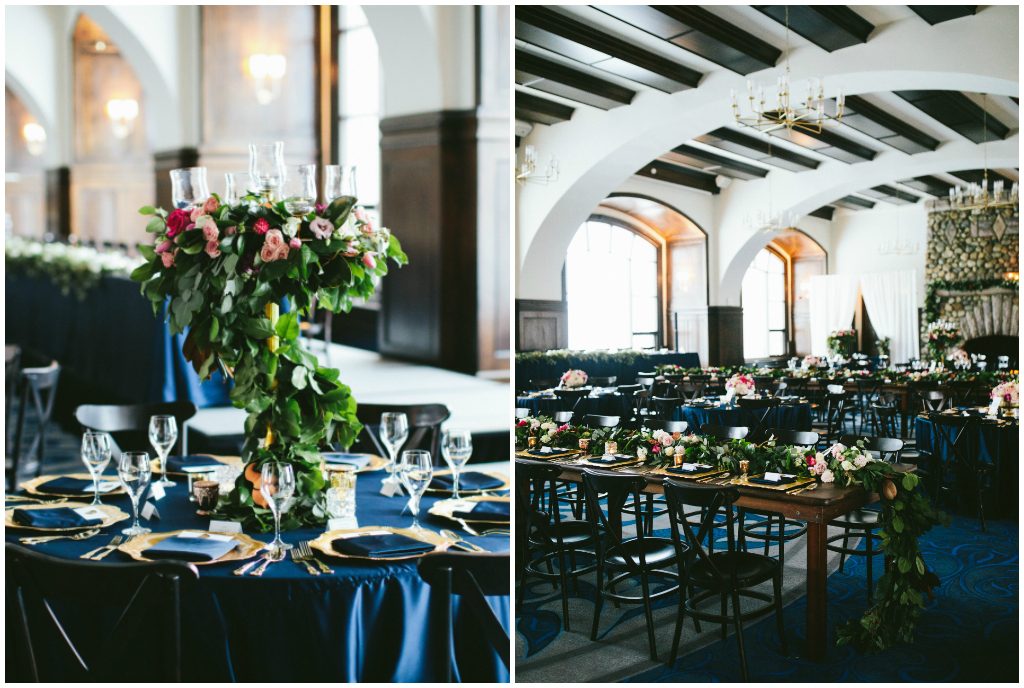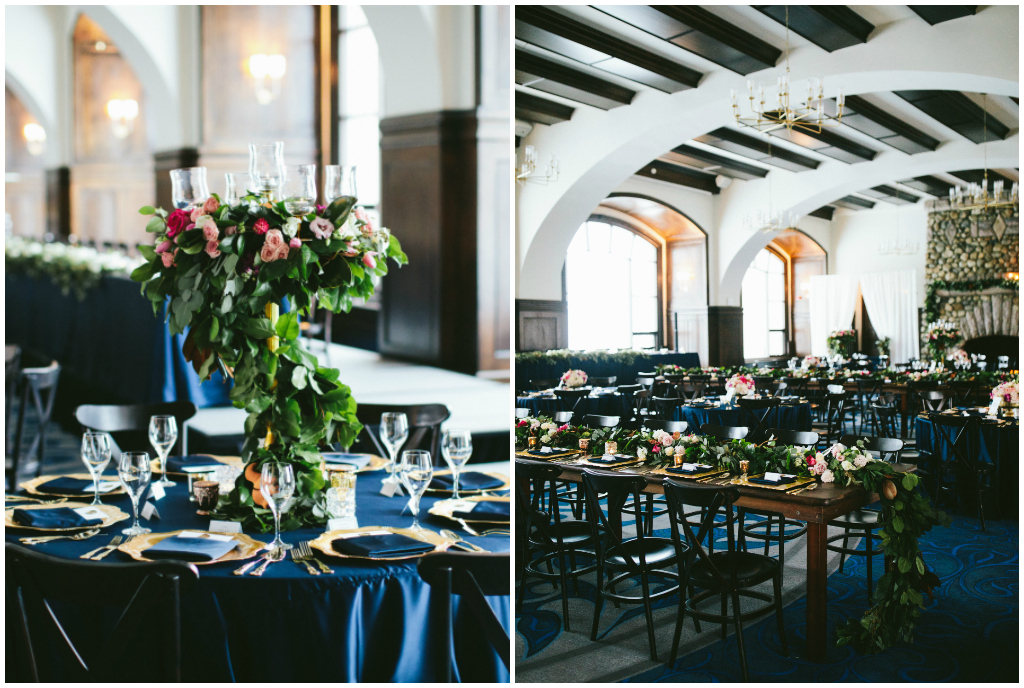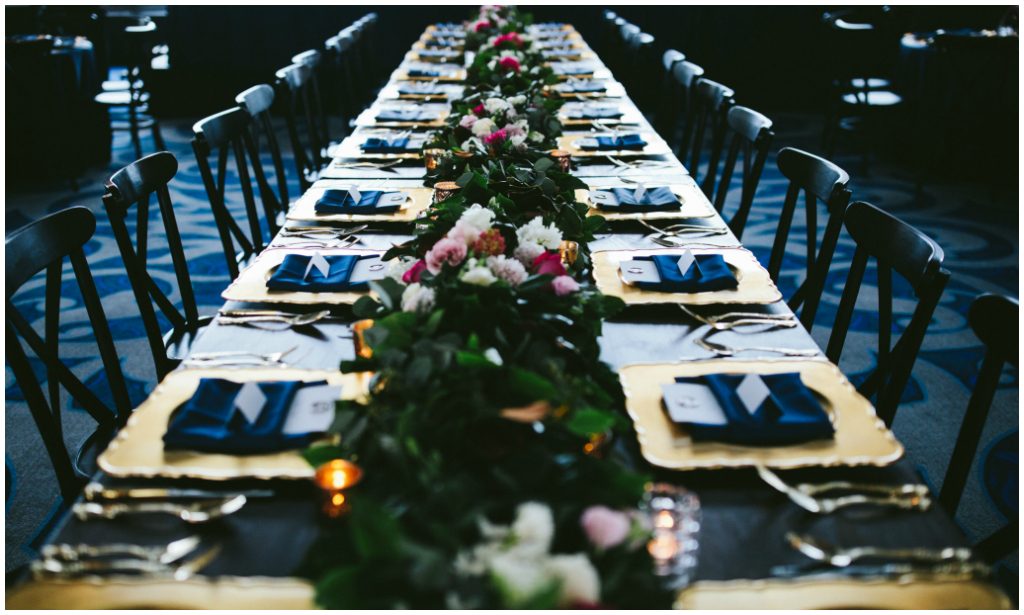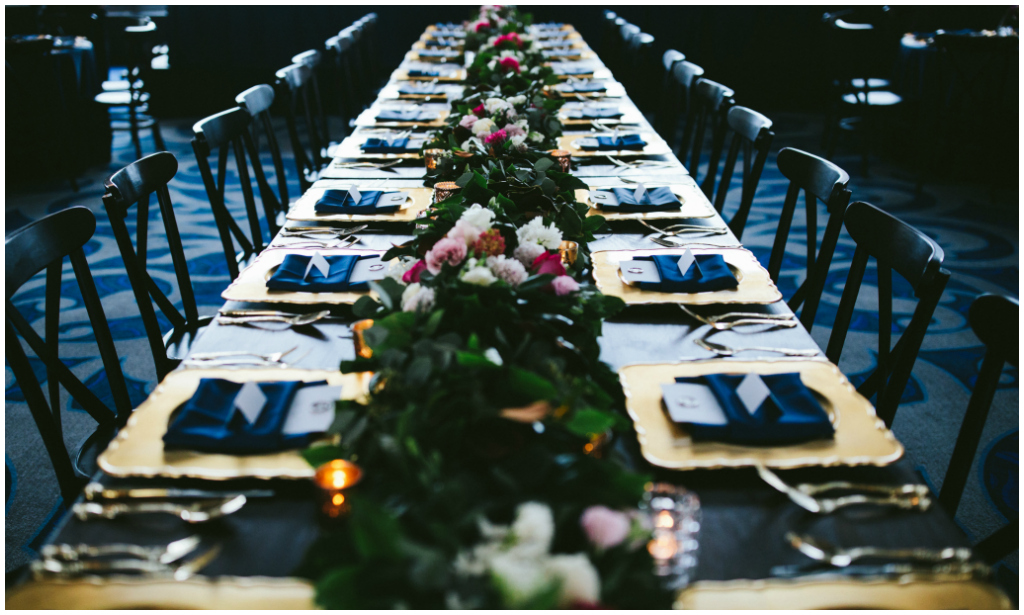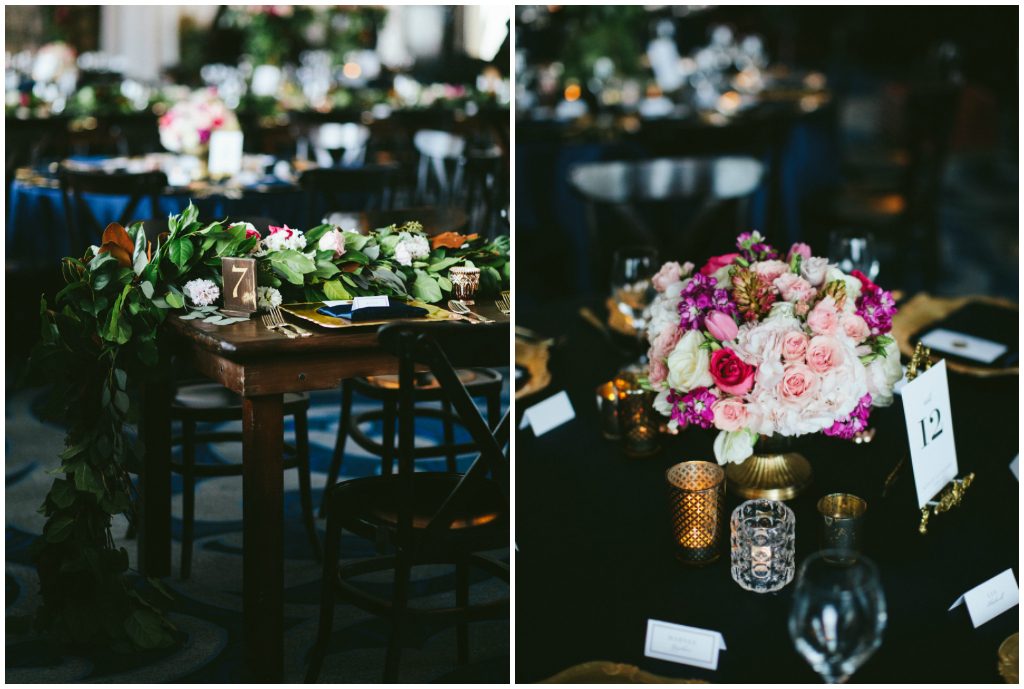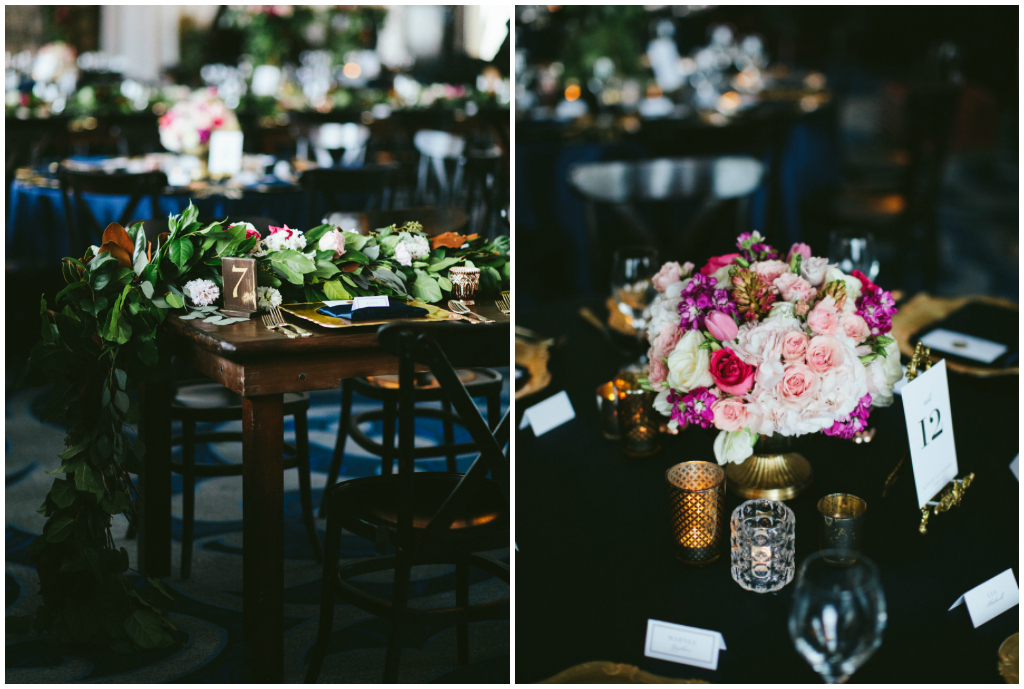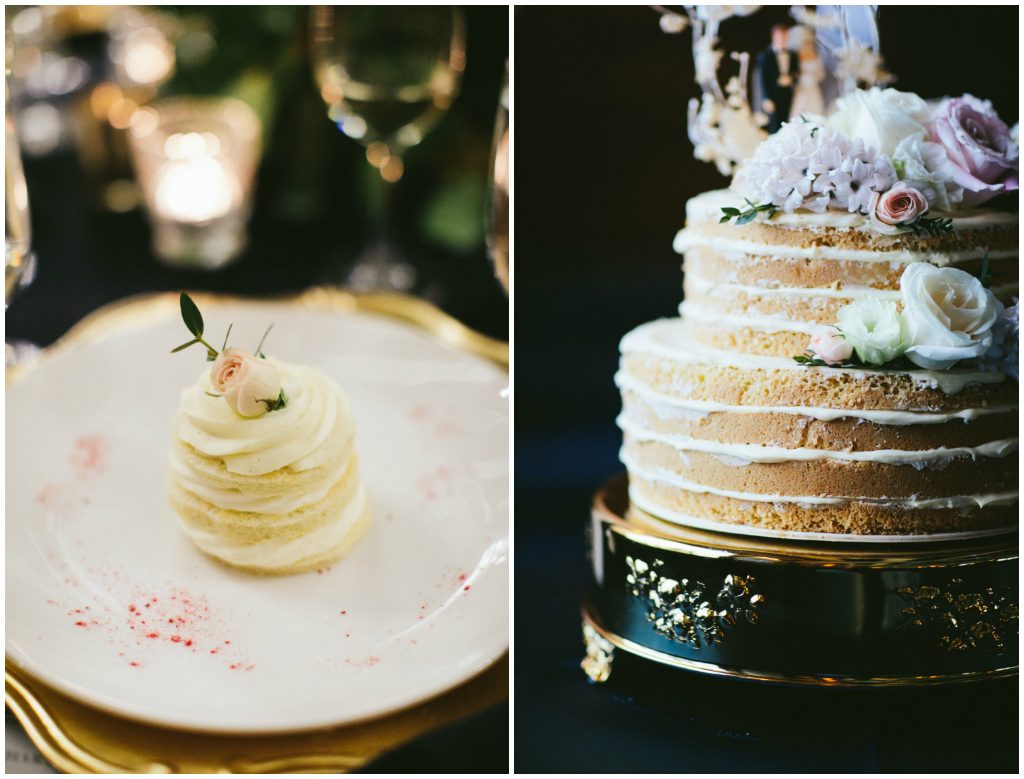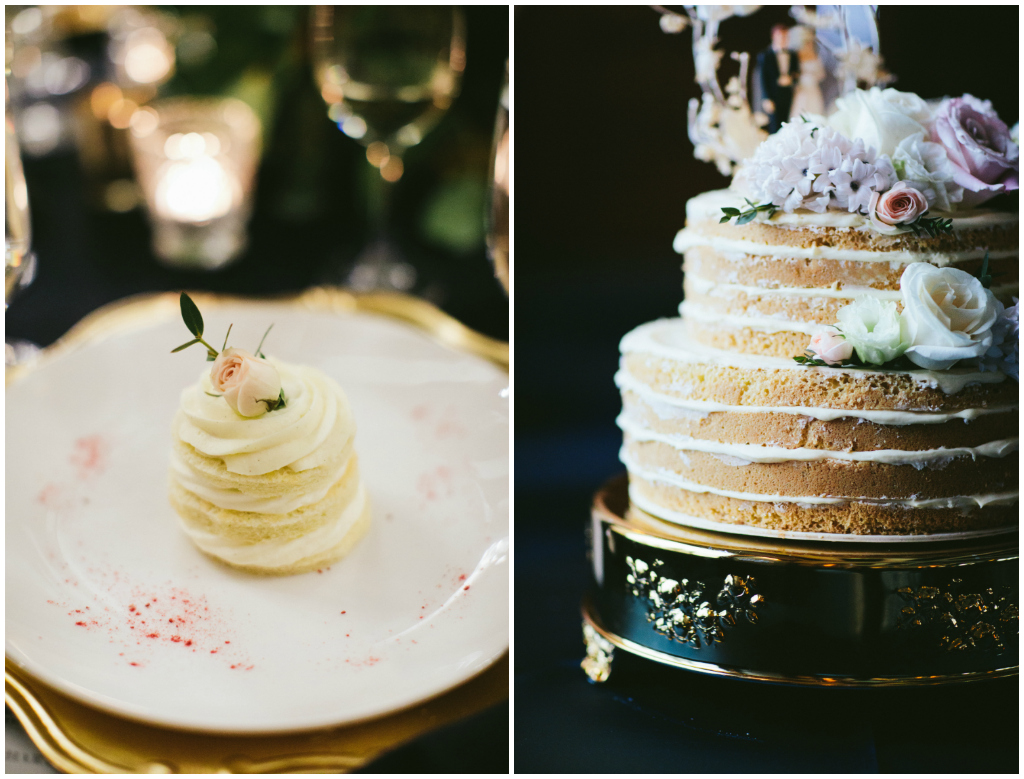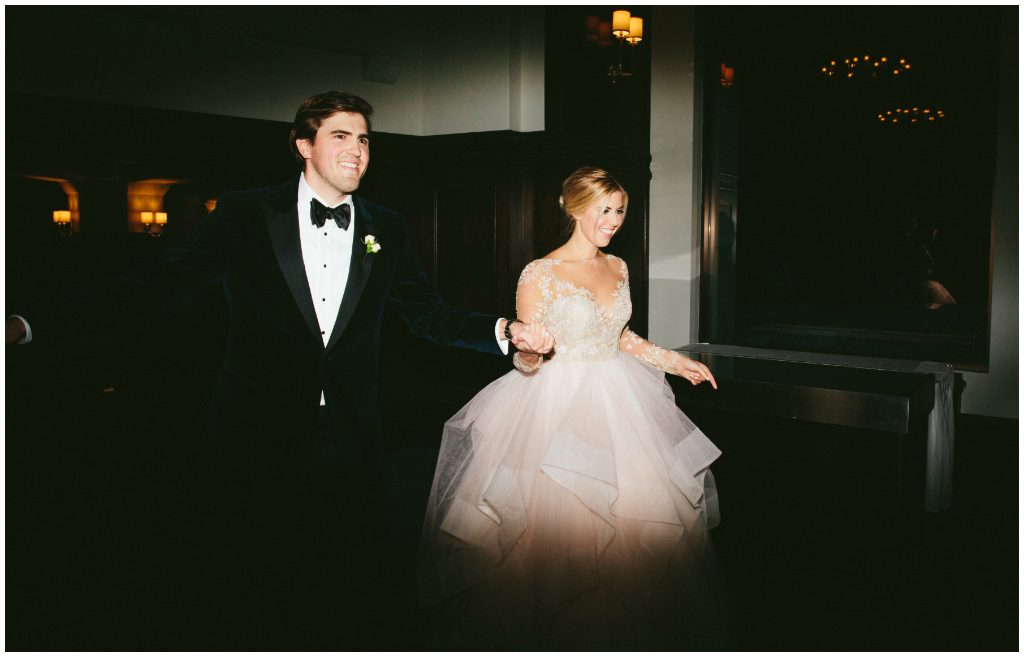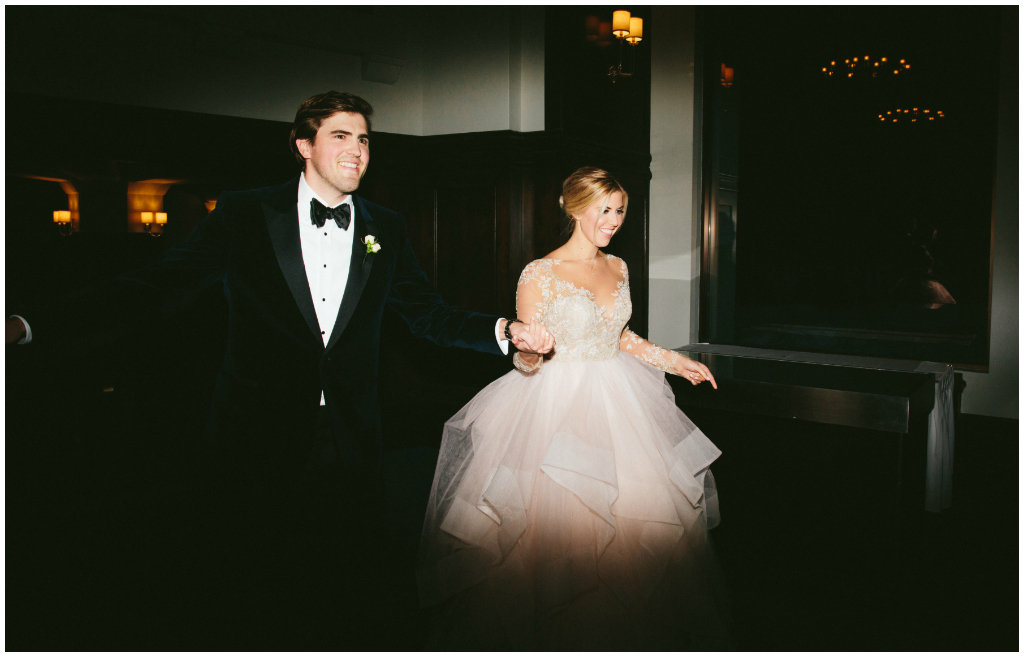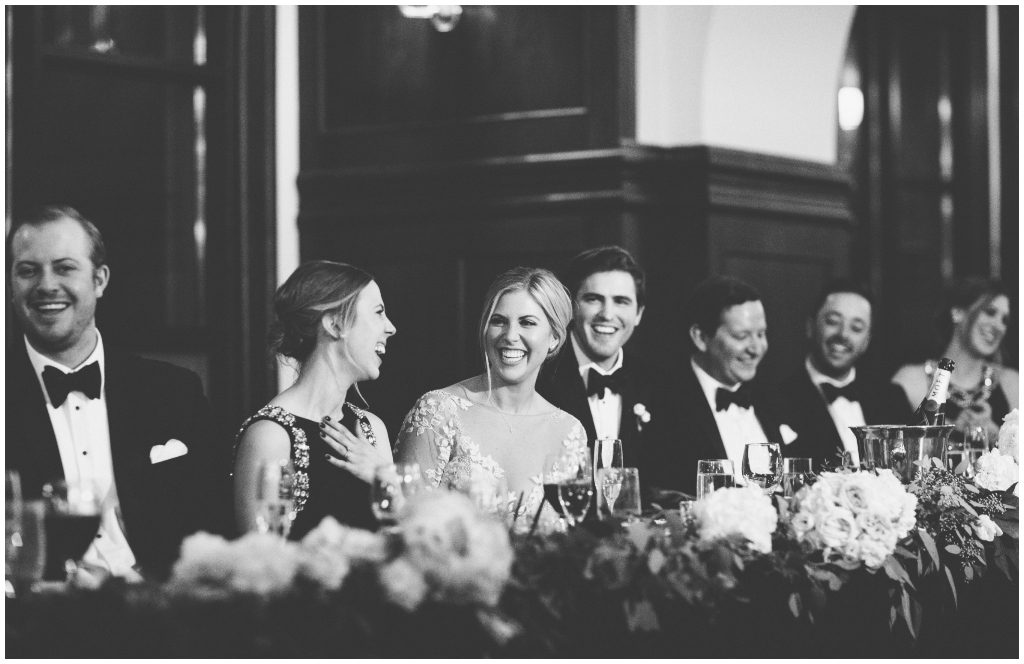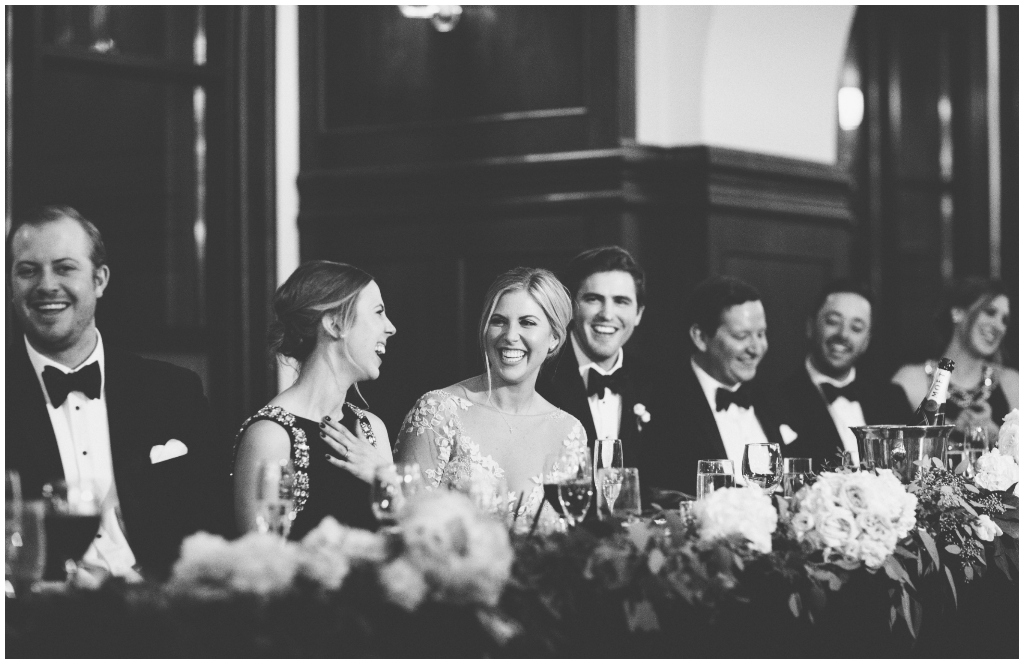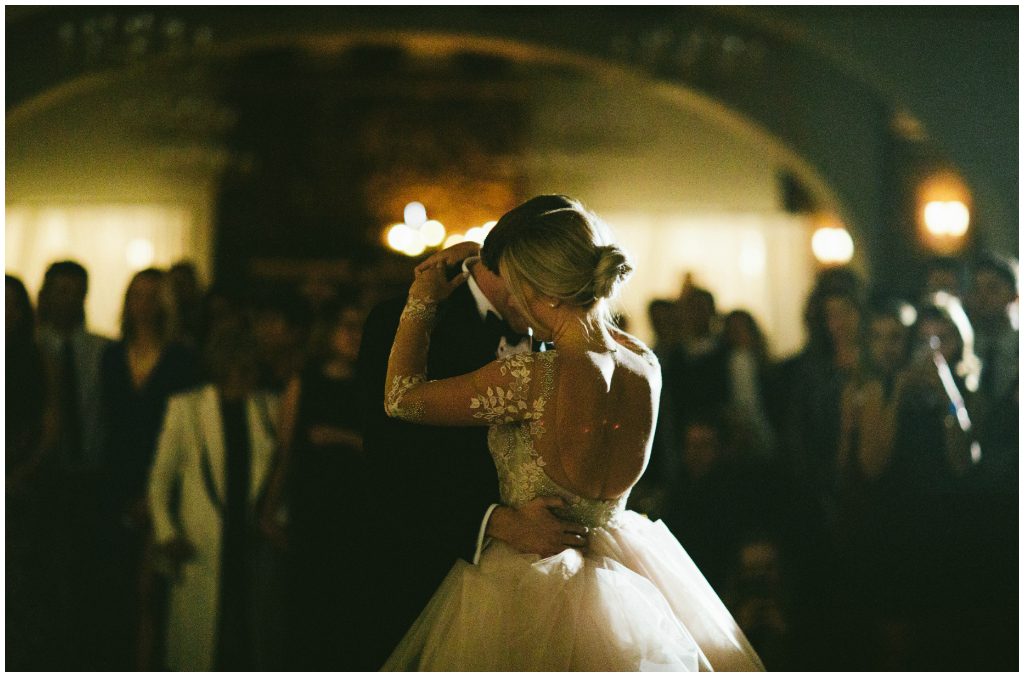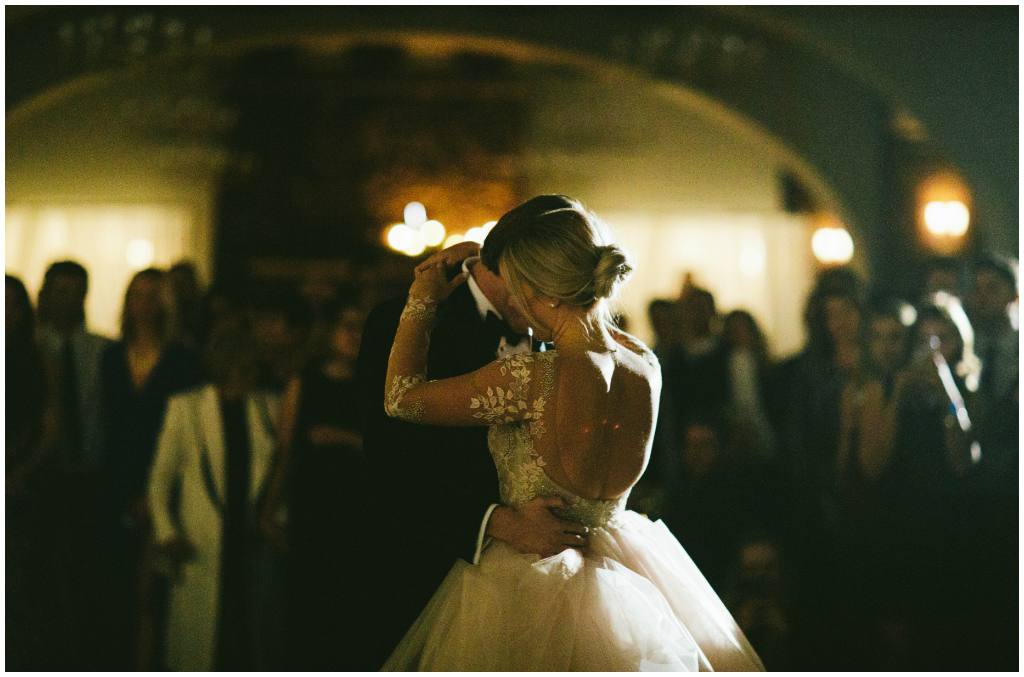 Jennifer + Team | Jennifer Bergman Weddings
Lake Louise Wedding Planning + Design
Rocky Mountain Destination Wedding Planner
+  +  +  +  +  +  +  +  +  +  +
Credits:
SaveSave
SaveSaveSaveSaveSaveSaveSaveSaveSaveSaveSaveSaveSaveSave
SaveSave
SaveSave
SaveSave
SaveSave
SaveSave
SaveSave
SaveSave
04/27/18
It's that time again! Nearly every couple struggles with those special musical selections for their Big Day, so we're bringing you our 3rd edition of Wedding Song Ideas.
This time we've compiled a list of songs categorized by style/type, so whether you're looking for something fun and upbeat for your Grand Entrance, or something soulful for your First Dance, we've got you covered. Here is a link to quick-play and listen to this list on Apple Music: 2018 Wedding Song Ideas.
For more song ideas check out our previous lists here: Part 1 + Part 2.
+  +  +  +  +  +  +  +  +  +  +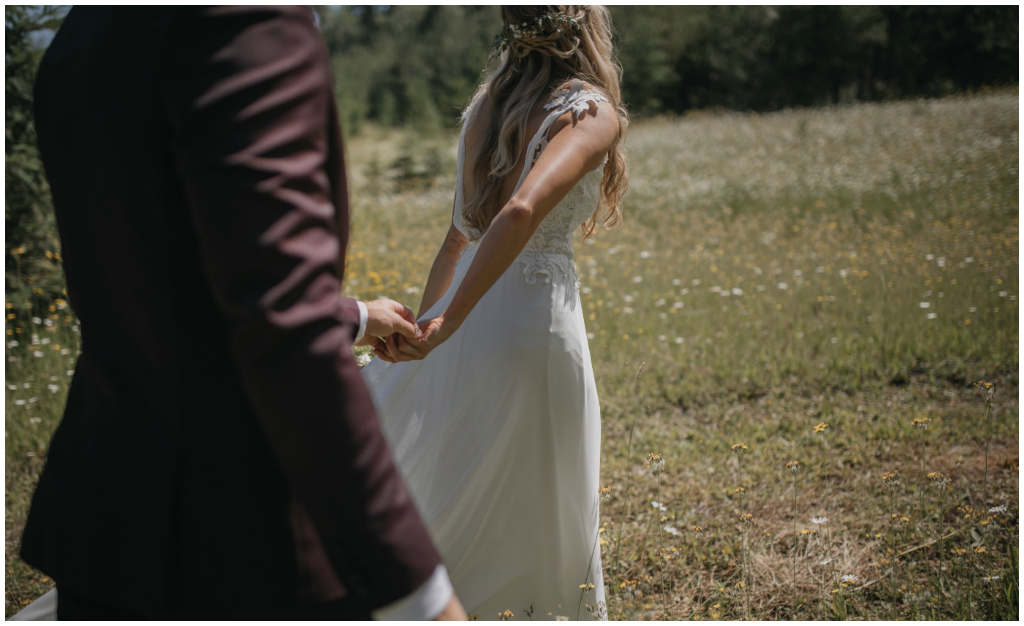 {Photo: Lolo and Noa}
Sweet + Slow – great options for your Ceremony through to the First Dance
Best Part / Daniel Caesar feat. H.E.R
Hold My Girl / George Ezra
I'm With You / Vance Joy
Take the World / JOHNNYSWIM
Perfect Duet / Ed Sheeran feat. Beyoncé
Sweet Creature / Harry Styles
Wild Love / James Bay (Acoustic)
Please Keep Loving Me / James TW
How Would You Feel / Ed Sheeran
Better / SYML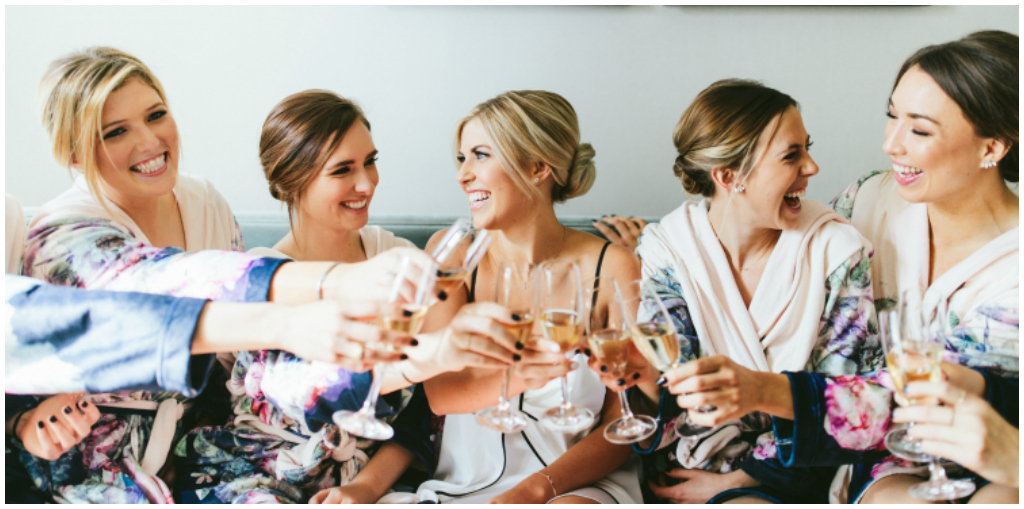 {Photo: Stoffer Photography}
Fun + Upbeat – cheery songs for your Grand Entrance or Cake Cutting
A Good Night / John Legend feat. BloodPop
Let Me / ZAYN
Let's Get Married / Bleachers
Fresh Eyes / Andy Grammer
Morning Light / Justin Timberlake feat. Alicia Keys
All My Love / George Ezra
For You / James TW
Light It Up / Major Lazer feat. Nyla & Fuse ODG
Love Me Like You Do / Ellie Goulding
Pineapple Skies / Miguel
One Kiss / Calvin Harris + Dua Lipa
Feels Great / Cheat Codes feat. Fetty Wap & CVBZ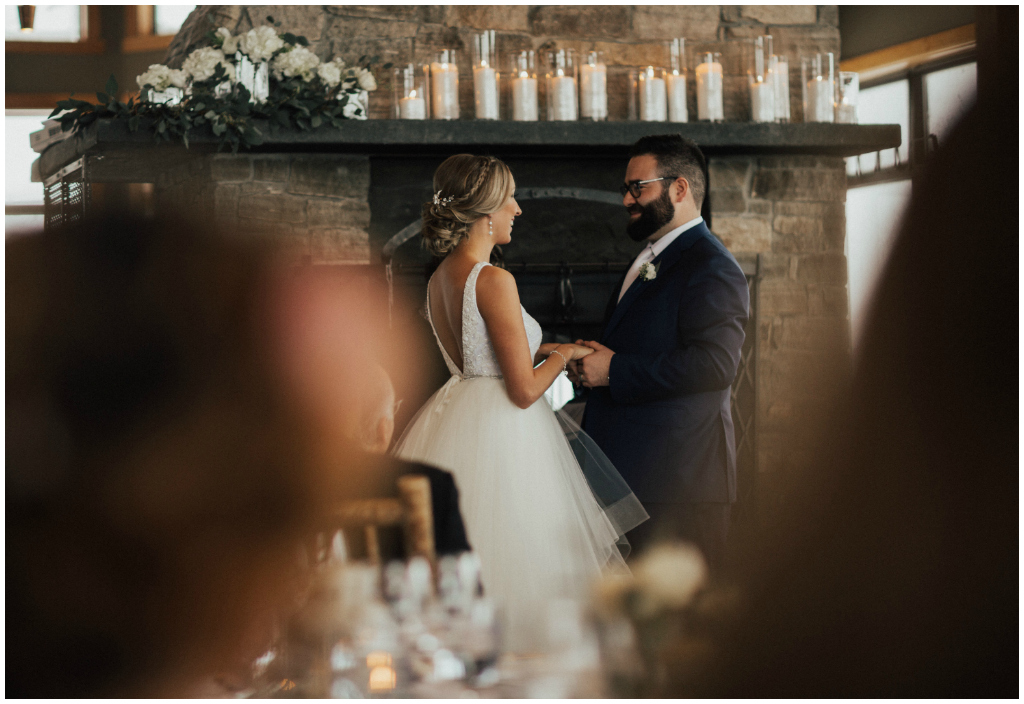 {Photo:  Sharon Litchfield}
Soulful Songs – add some rhythmic sounds to your day
My Song / H.E.R
Say You Won't Let Go / James Arthur
Unconditional / Freya Ridings
Love on the Weekend / John Mayer
My Love / Ria Mae
Coming Home / Leon Bridges
City of Stars / Gavin James
Adorn / Miguel
Song for You / Rhye
Baby I'm a Fool / Melody Gardot
LOVE / Kendrick Lamar feat. ZACARI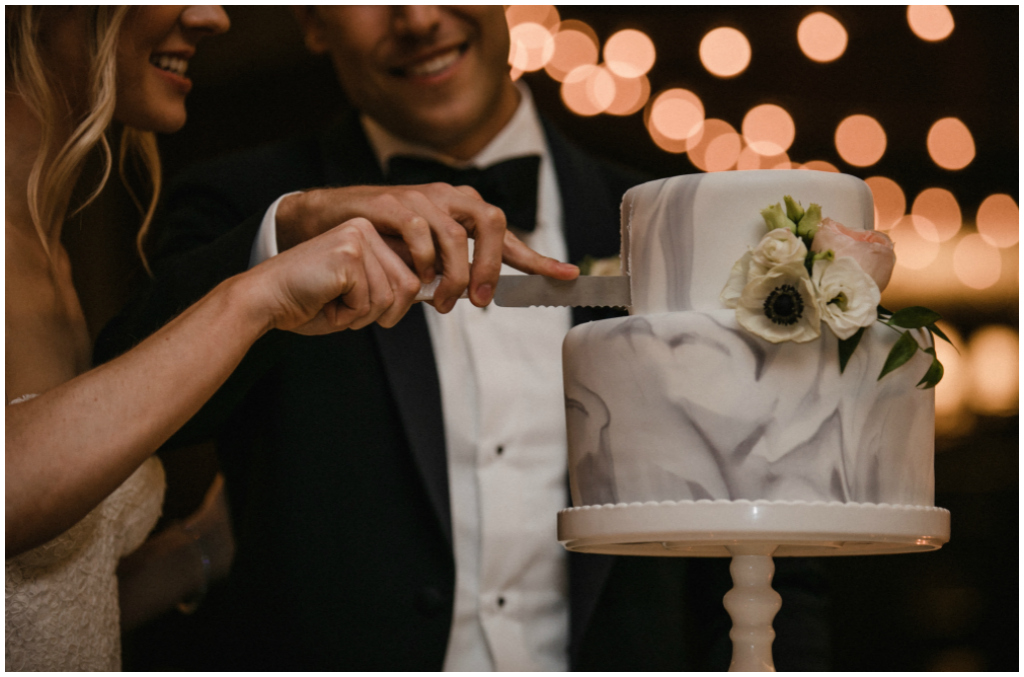 {Photo: Nicole Ashley}
Romantic Country – there's never a bad time to play a poetic country love song
Love Is a Wild Thing / Kacey Musgraves
From the Ground Up / Dan + Shay
You Make It Easy / Jason Aldean
Heaven / Kane Brown
In Case You Didn't Know / Brett Young
I Need You / Tim McGraw feat. Faith Hill
This Girl / Hunter Hayes
I Do / Morgan Evans
All About Her / Paul Brandt
Tennessee Whiskey / Chris Stapleton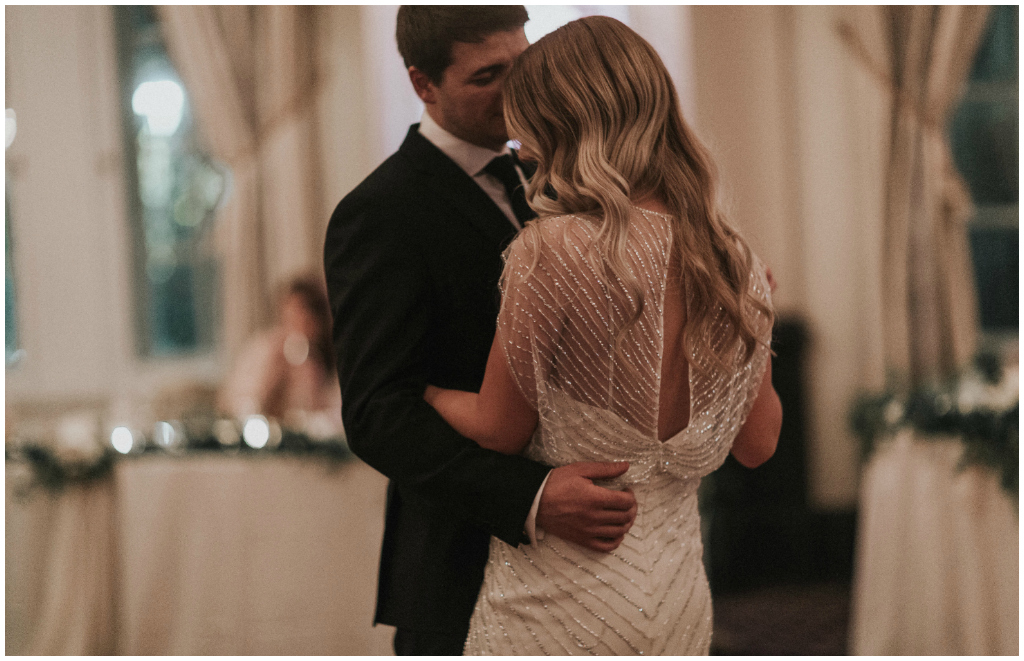 {Photo: Sharon Litchfield}
Classic Covers – romantic replays to use for a special dance or two 
Crazy Love / Juke Ross — original Van Morrison
Can't Help Falling in Love / Haley Reinhart — original Elvis Presley
I Can't Take My Eyes Off You / Joseph Vincent — original Frankie Valli
To Make You Feel My Love / Mick McAuley & Winifred Horan — original Billy Joel
I'm Gunna Be (500 Miles) / Sleeping At Last — original Peter, Paul and Mary
Time After Time / Tyler Ward acoustic version — original Cyndi Lauper
Have I Told You Lately That I Love You / John Adams — original Van Morrison
Wings / Amber Leigh Irish — original Birdy
Love at First Sight / Blame Jones  — original Kylie Minogue
Every Little Thing She Does Is Magic / Sleeping At Last — original The Police
La Vie En Rose / Daniela Andrade — original Louis Armstrong
+  +  +  +  +  +  +  +  +  +  +
Suzanne | Jennifer Bergman Weddings
Edmonton Wedding Planning + DesignSaveSave
SaveSave
SaveSave
SaveSave
SaveSave
SaveSave
SaveSave
SaveSave
SaveSave
SaveSave
SaveSave
SaveSaveSaveSaveSaveSave
SaveSave
SaveSave
SaveSaveSaveSaveSaveSaveSaveSaveSaveSaveSaveSave
SaveSaveSaveSave
SaveSave