Posts Tagged: Short reception dresses
01/14/23
What's hot for wedding trends this year? We're sharing elements you can incorporate into your 2023 or 2024 wedding to stay current and wow your guests!
1. Statement Signage
Whether it's a welcome sign, a seating chart or an escort card display, a statement piece at the entrance of your event sets the tone as guests arrive. Their interest is piqued and they're excited to head inside to see what's next.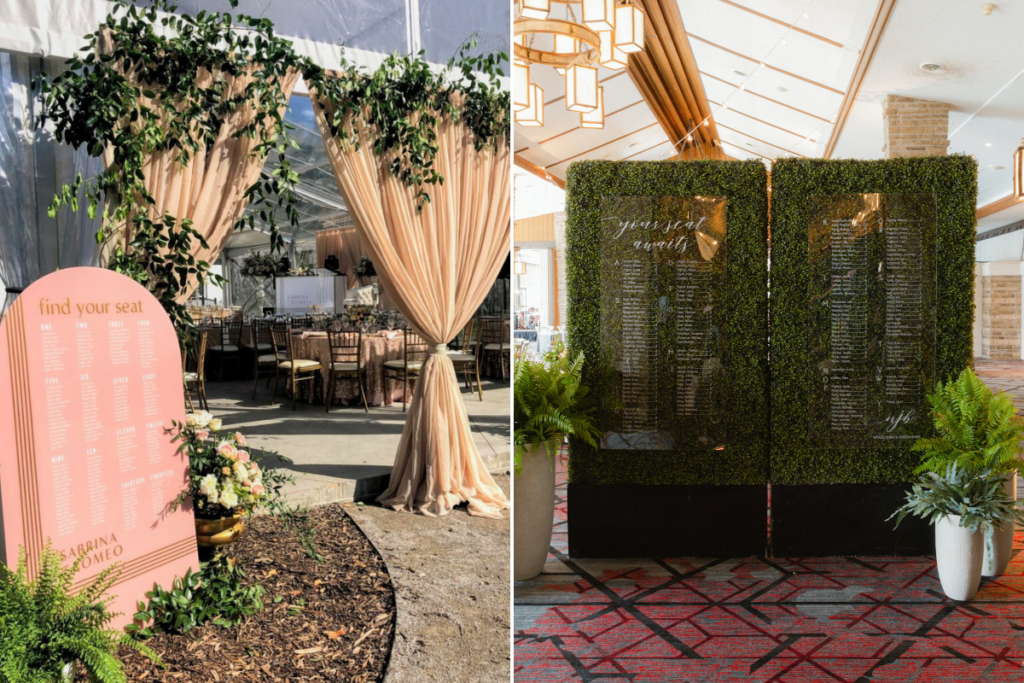 Left: JBW | Right: Tomasz Wagner
2. Petite Wedding Parties
We love the simplicity of having only one or two of your besties stand up for you. The benefits of a smaller bridal party? Fewer people to coordinate and cost savings for attire, beauty services, flowers – even transportation!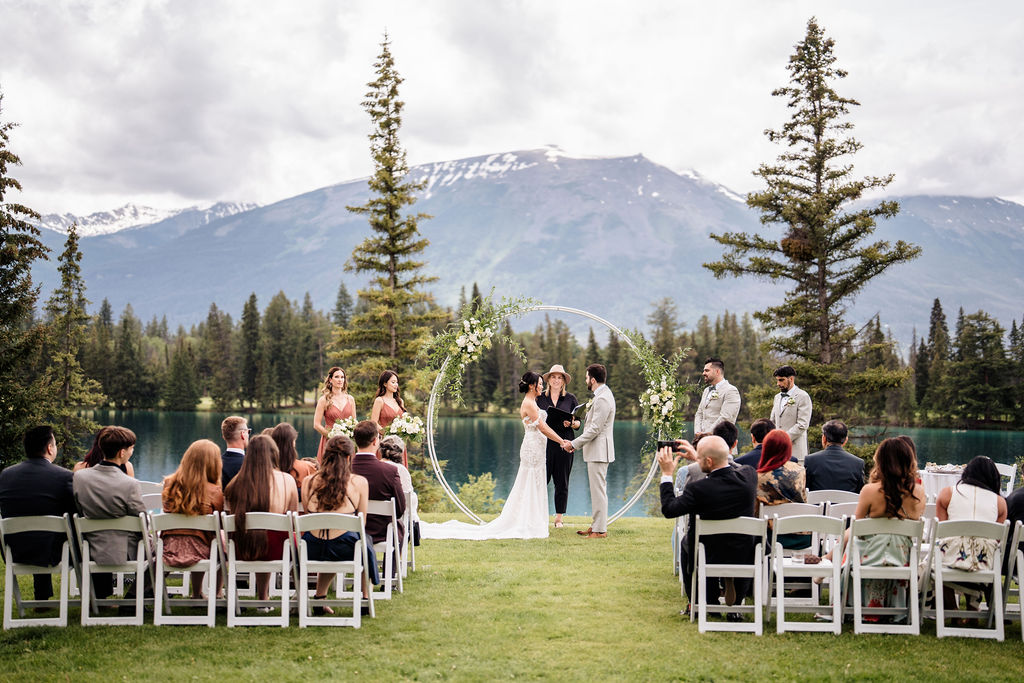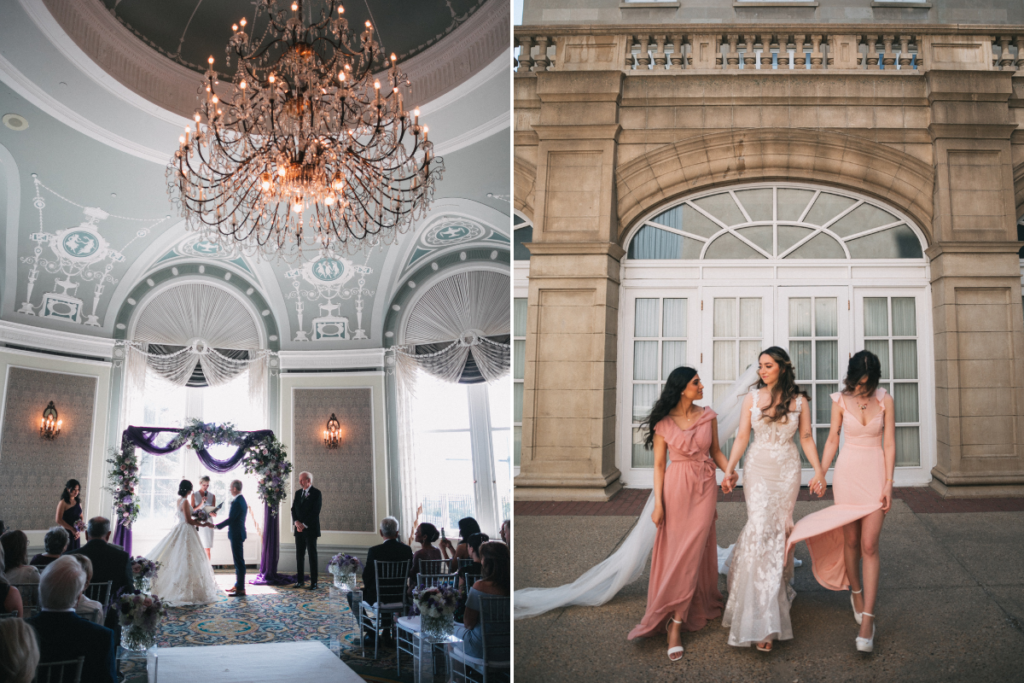 Top: Carey Nash | Bottom: Nicole Ashley
3. Live Music
Live music adds an ambiance that recorded music cannot replicate. For our clients weddings, we try to incorporate live music during at least one portion of the day – whether it's for the ceremony, cocktails, during dinner or the party.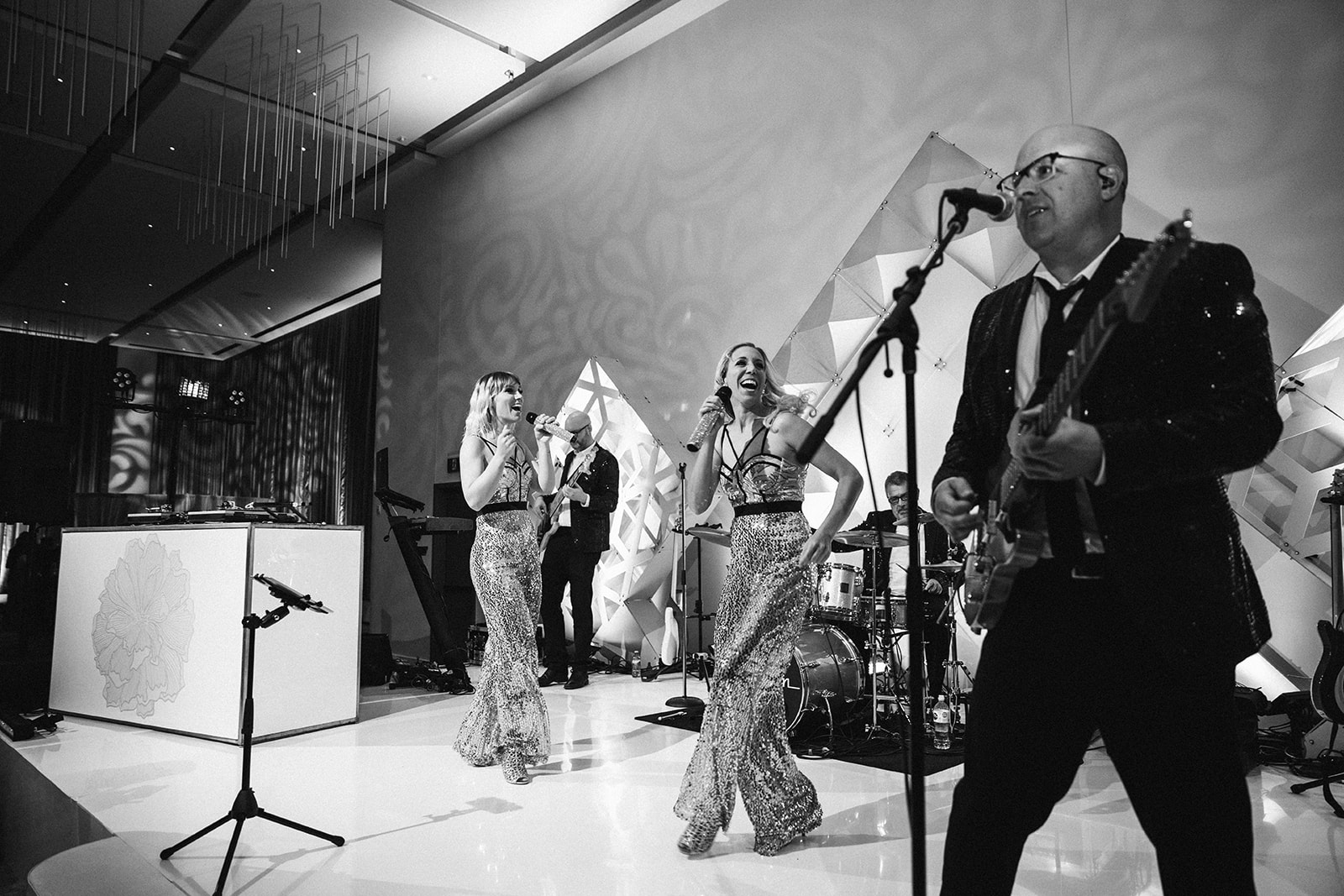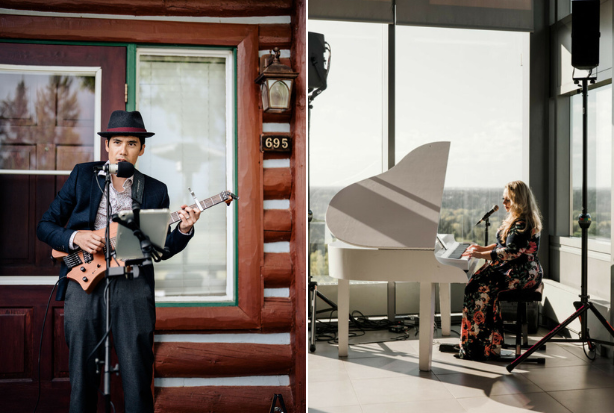 Top: Nicole Ashley
Bottom L: Carey Nash, Bottom R: Retrospekt Photography
4. Ikebana Inspired Florals
Ikebana is a Japanese art of floral arrangement that has seen recent resurgence in popularity. We love ikebana style arrangements as they are minimalist and graceful.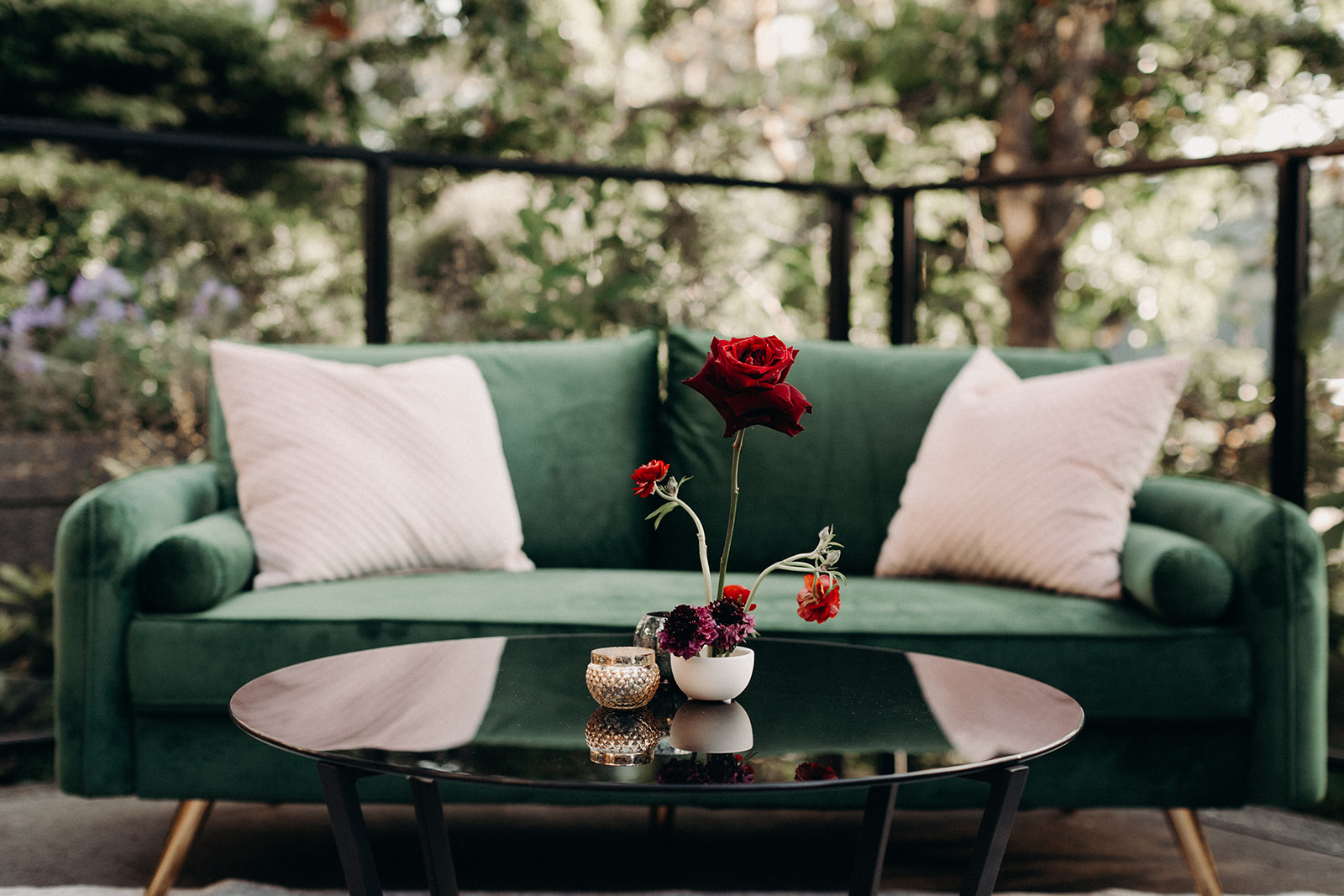 Photo: Fragment of Light
5. Fashion
If you're donning a traditional wedding gown during the day, why not have some fun with a fashion-forward cocktail dress for the reception or dance? We're loving puffy sleeves, oversized bows, removable capes and sheer detailing.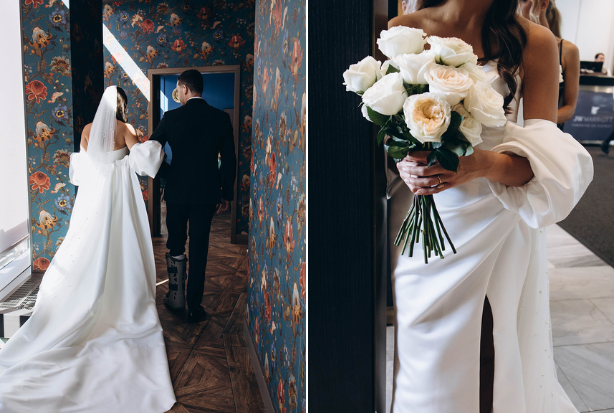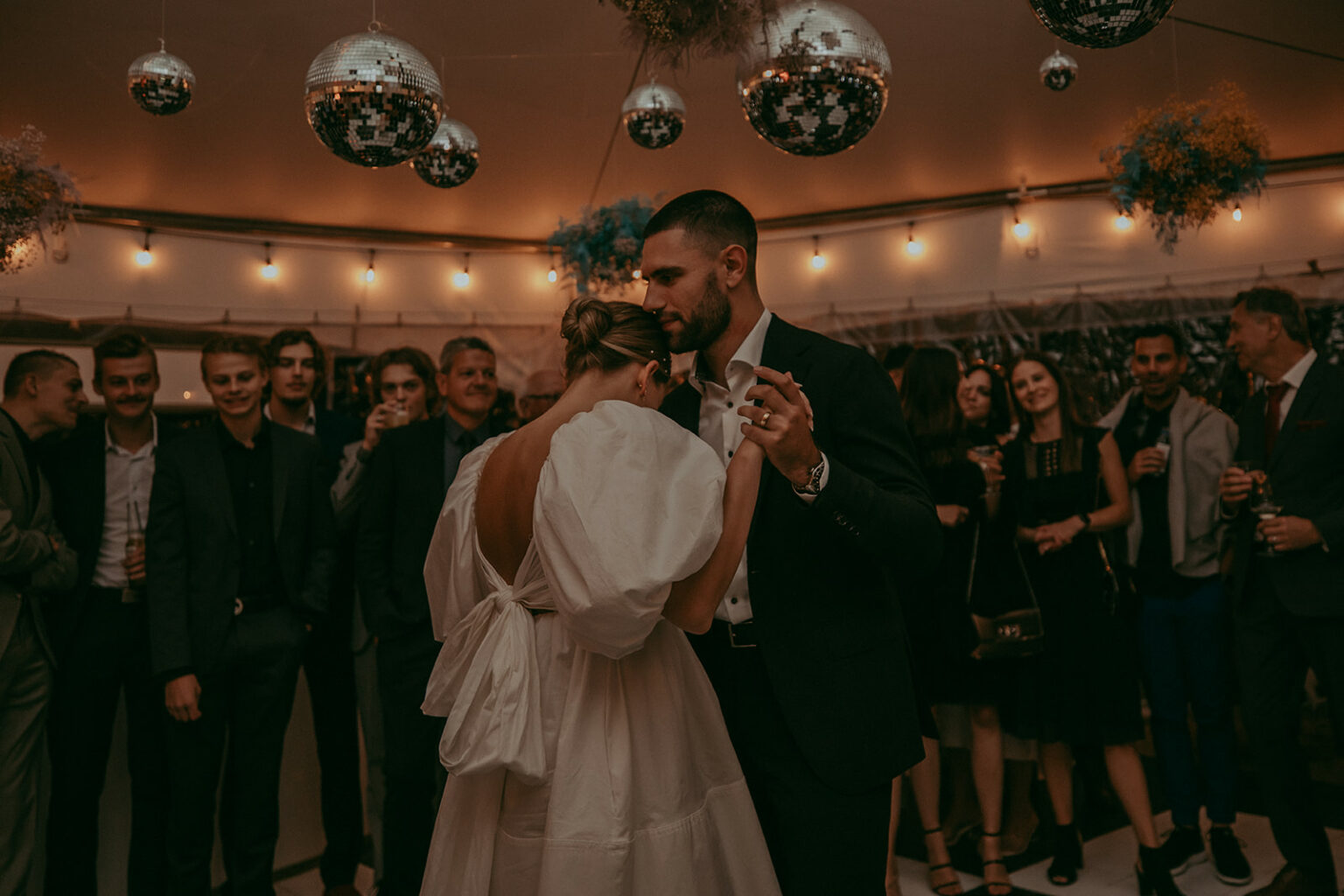 Top: Bryttanni | Bottom: Etoroma Creative
6. Delicate Greenery
Thick greenery runners have had their moment. We still love greens, but we're using them more sparingly for a dainty, refined look. We're also saying sayonara to mountains of eucalyptus! We want to see greenery in a true green colour, or green and white varigated leaves for a romantic, garden vibe.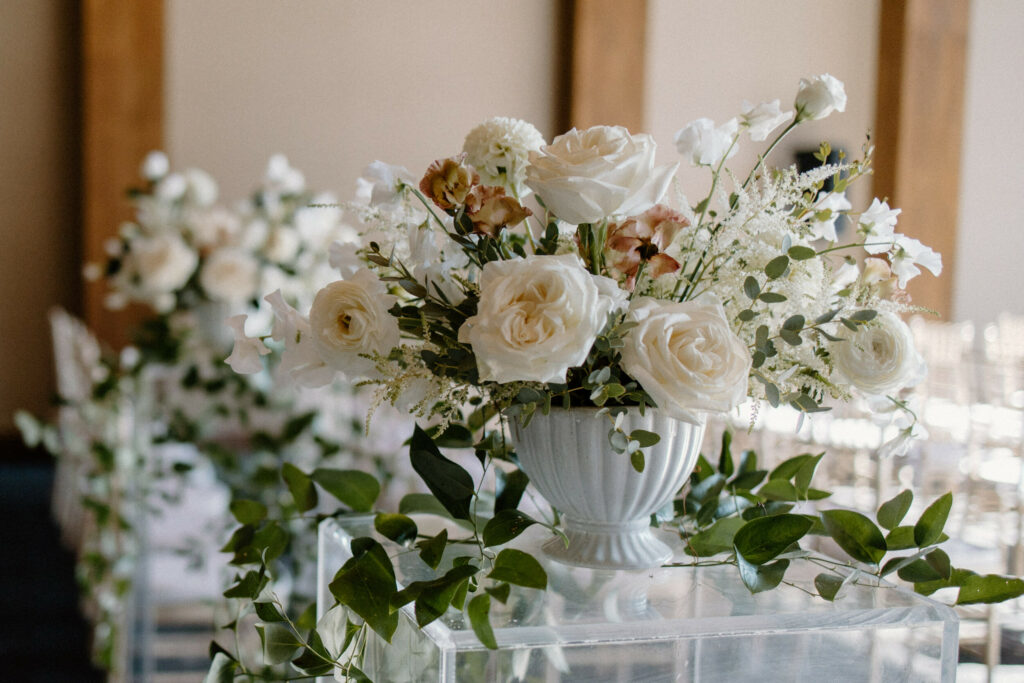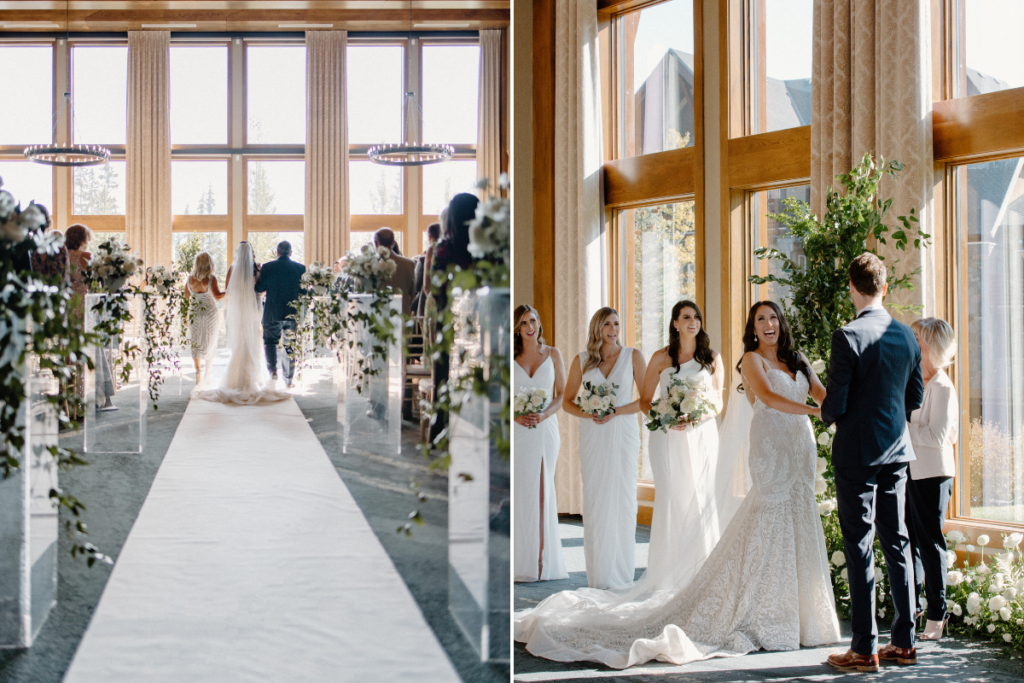 Photos: Nikki Collette Photography
7. Luxe Craft Cocktails
Step it up from standard sparkling and treat your guests to an expertly crafted cocktail upon arrival. Old Fashioneds are still fan favourites, but we also love tequila or gin-based beverages. Don't forget to have something special on hand for those guests who prefer spirit-free drinks.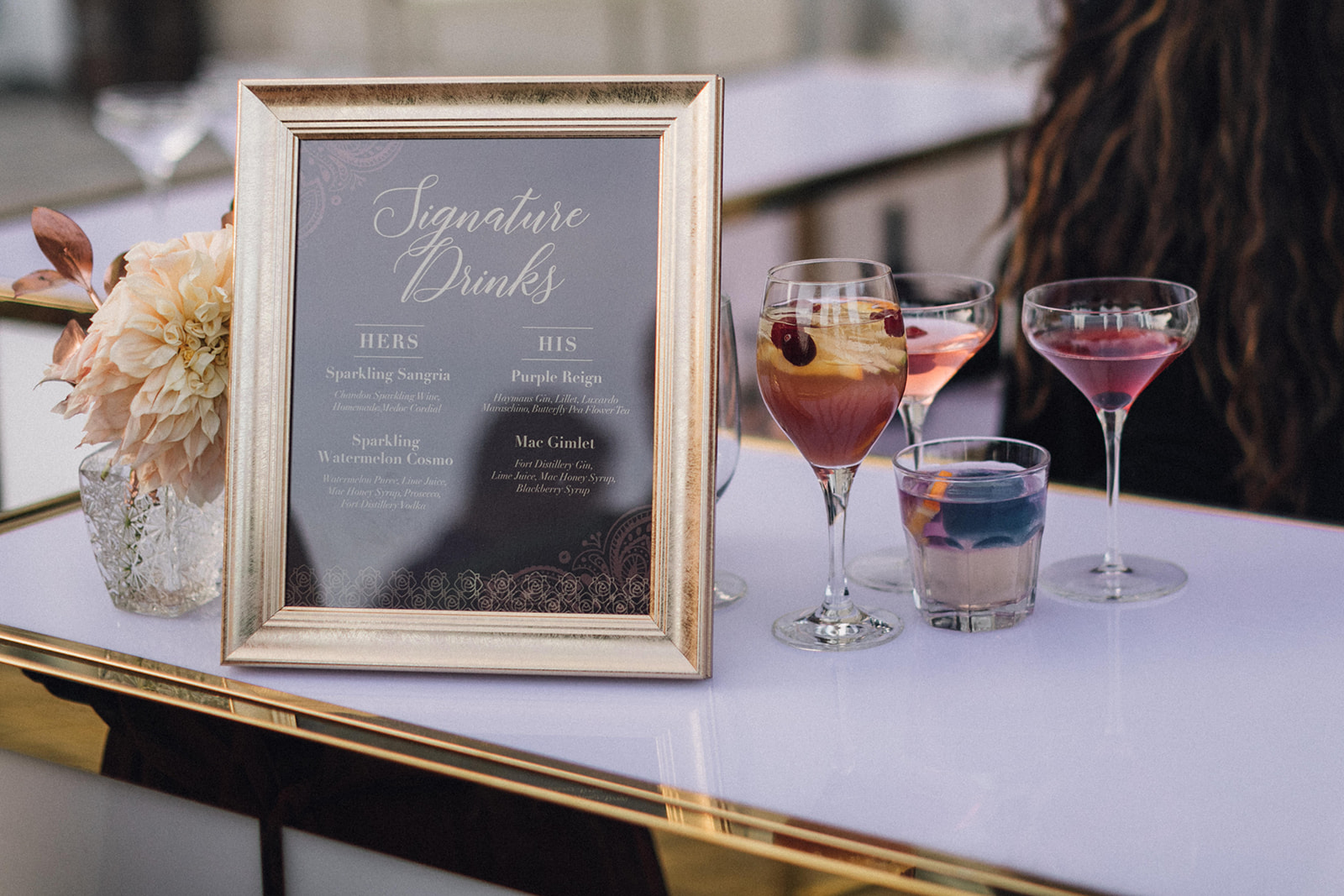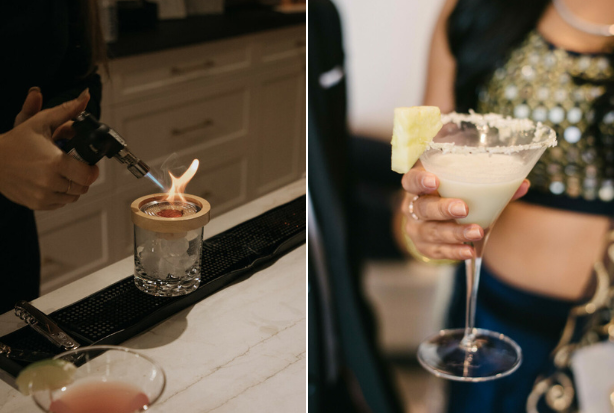 Top: Nicole Ashley | Bottom L: Blushed Beaute, Bottom R: Mango Studios
8. Waste Conscious Events
It seems silly to call this a trend, but we want to draw attention to the waste created by events, and get you thinking about how you can make your wedding more sustainable. Our top tips:
Say NO to plastic cups, straws and disposable water bottles (anything single use, really).
Rent instead of purchase.
Source locally whenever possible – this includes food, décor and flowers.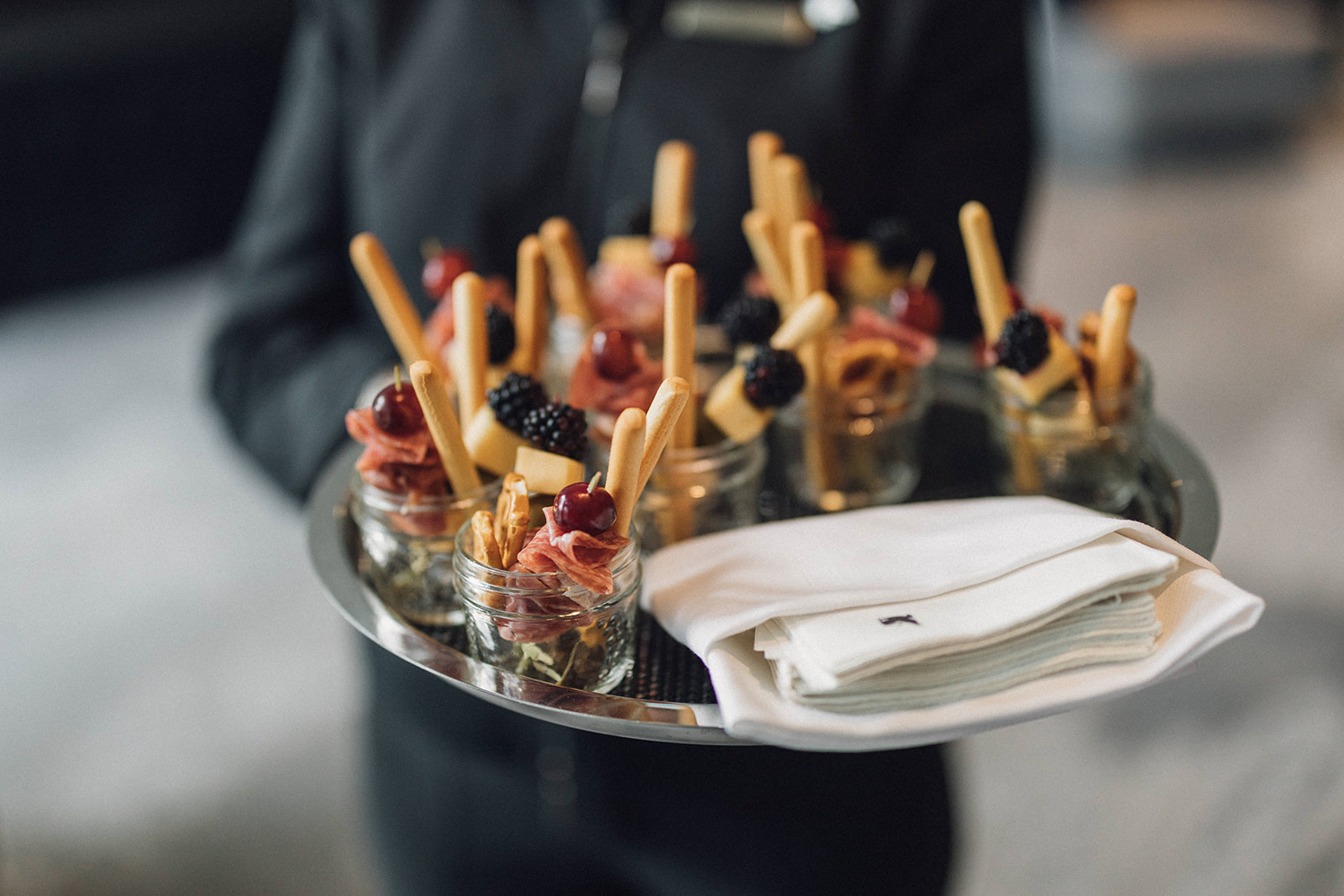 Photo: Nicole Ashley
9. Bright Blooms
Don't get us wrong – we're all about timeless, elegant neutrals – but colour adds so much life to events! Even if you want to stay mostly neutral, try adding a splash of colour where guests may not expect it: table stationery, a statement arrangement in the cocktail reception space, or your DJ booth for the dance party.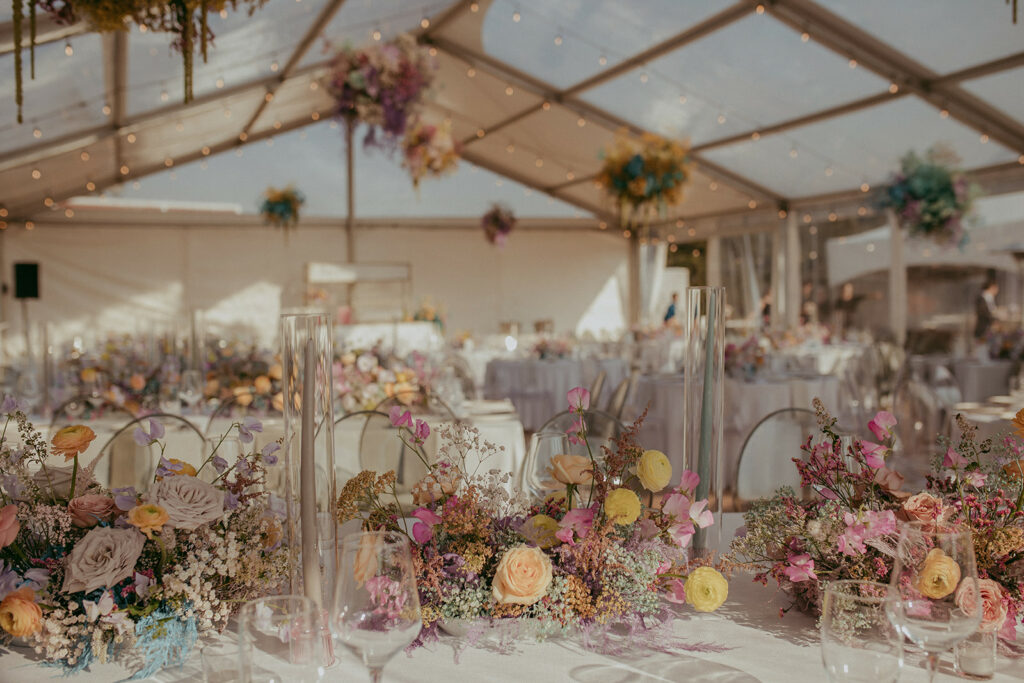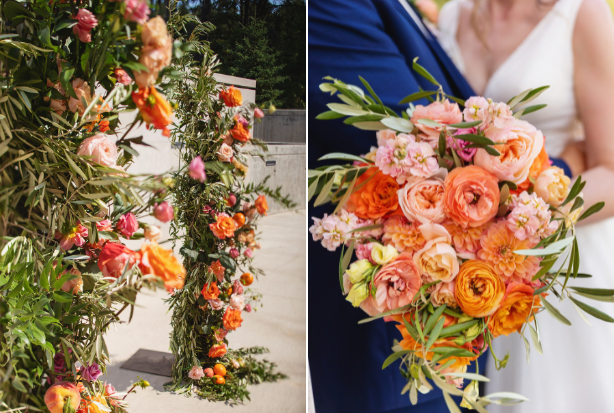 Top: Etoroma Creative | Bottom: Kelsy Nielson
10. Mix Up The Menu
99% of the weddings your guests have attended served a soup or salad, followed by a main course and then dessert. Why not mix it up and surprise them with a unique style of service or unexpected courses? Try tapas style family service, or a charcuterie appetizer followed by pasta, a main and a trio of desserts –  we guarantee your guests will be raving about their culinary experience at your event!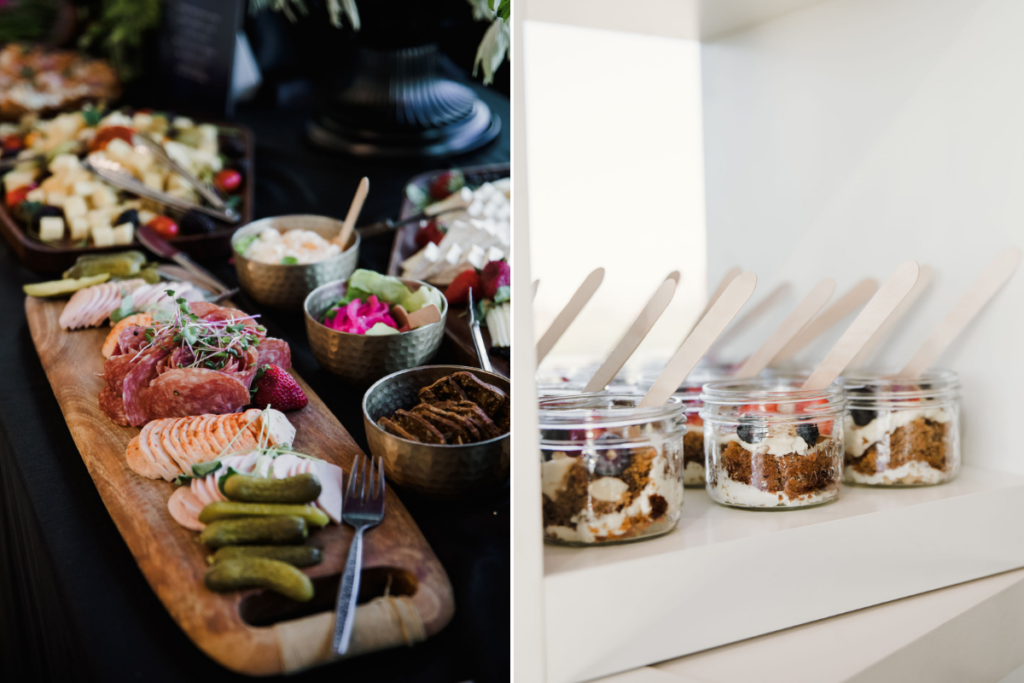 Photos: Retrospekt Photography 
+  +  +  +  +  +  +  +  +  +  +
Team JBW | Jennifer Bergman Weddings
Edmonton Wedding Planners, Edmonton Wedding Designers
12/15/11
Reception dresses have become quite popular with modern brides. A second, shorter wedding dress allows you to get your groove on during the dance – plus it's a great excuse to change up your bridal look and accessories! Here are some fab finds under $1000!
Chic
BCBG Avanti Strapless Dress – $328
Vintage
B H L D N Dainty Diversion Mini – $600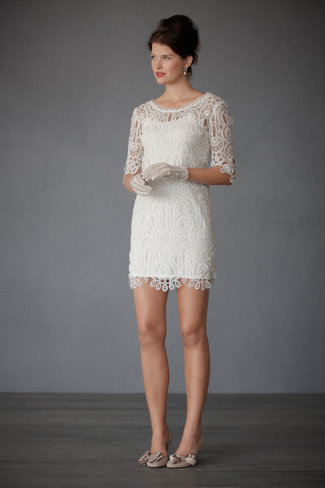 Romantic
J. Crew Hyacinth – $926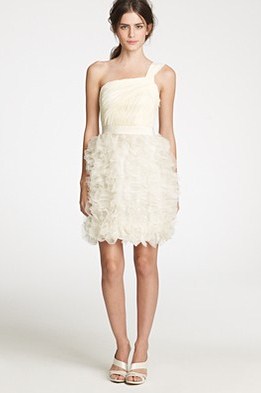 Fun
Nordstrom Sue Wong with Ostrich Feathers – $574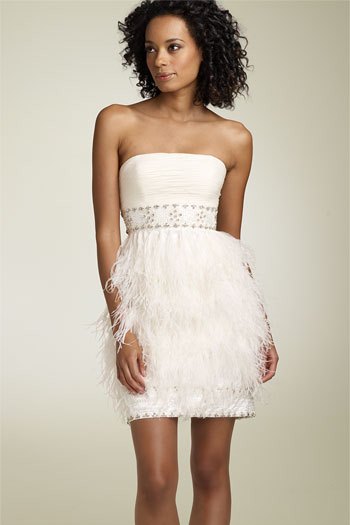 What do you think about a second wedding dress? Are you wearing one at your reception?
Jennifer
Edmonton Wedding Planner