Posts Tagged: Monique Lhuillier
12/29/14
Earlier this year we worked with an incredible team of creative professionals to produce a shoot inspired by Pantone's 2014 Colour of the Year – Radiant Orchid. Pairing a gradient of purples – from soft lavender to deep plum – with tones of peach, tangerine and copper, resulted in an unexpected colour palette that inspired all elements of the shoot. We tinted our model's hair peach, incorporated peaches, grapes and blackberries in the edible components, and even had a peach kitten on set!
Pops of black gave the design a contemporary edge, and triangles were used as a geometric component that were carried through the stationery, cake, bouquet, food and accessories. Enjoy this selection of our favourite images below, and jump over to WedLuxe.com to check out the full feature!
Creative Team:
+  +  +  +  +  +  +  +  +  +  +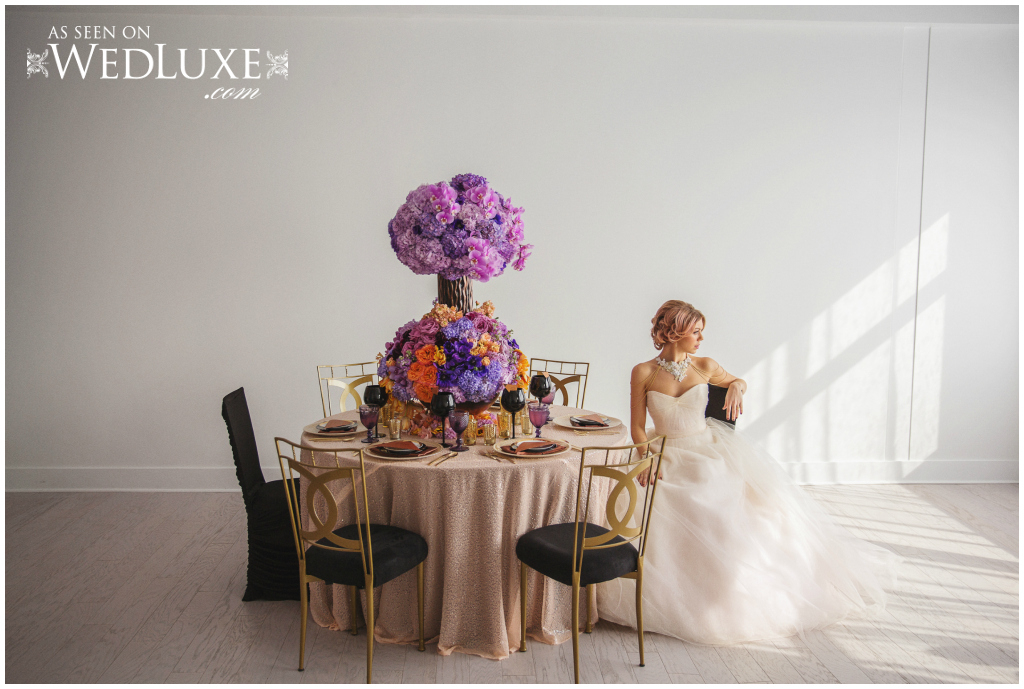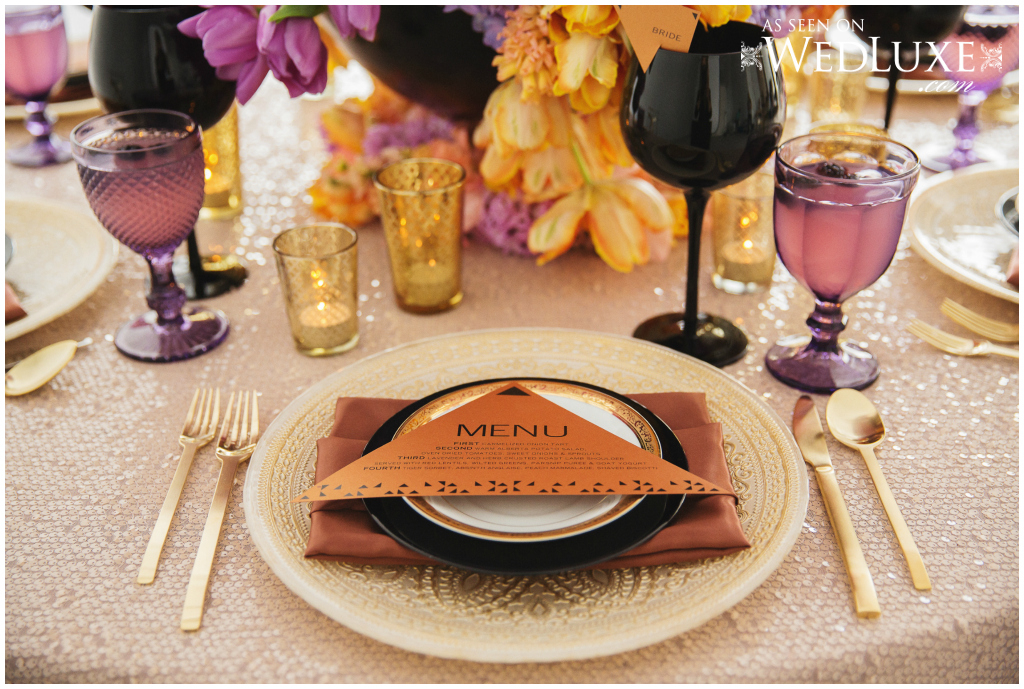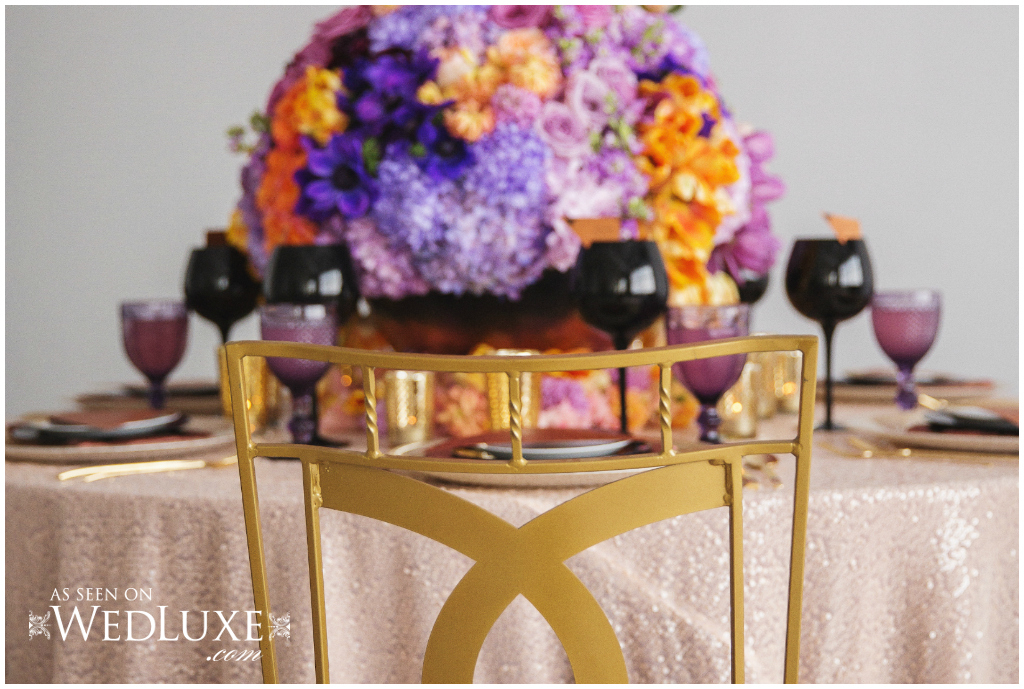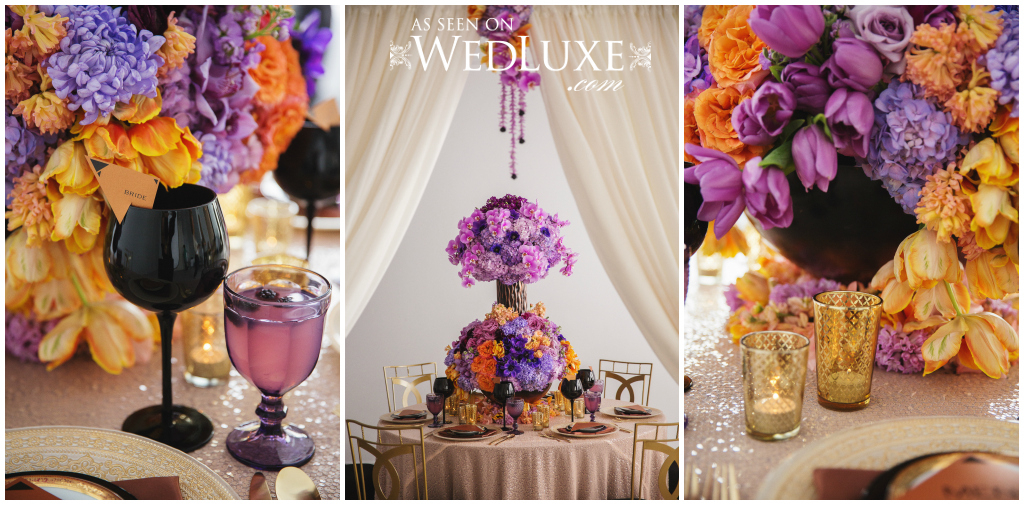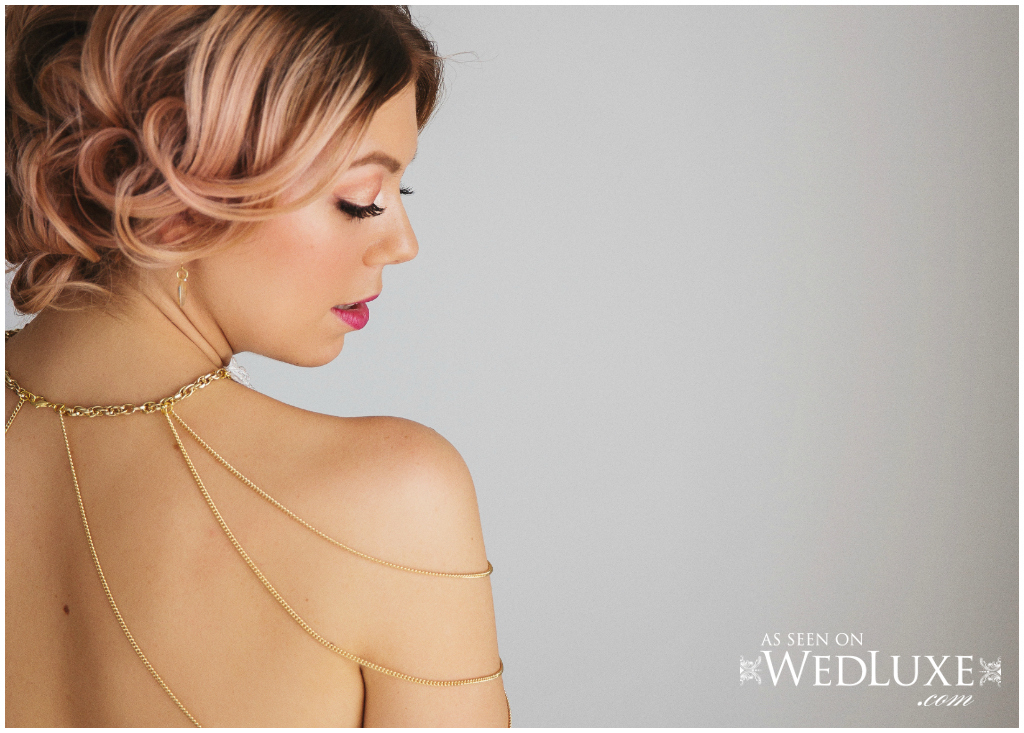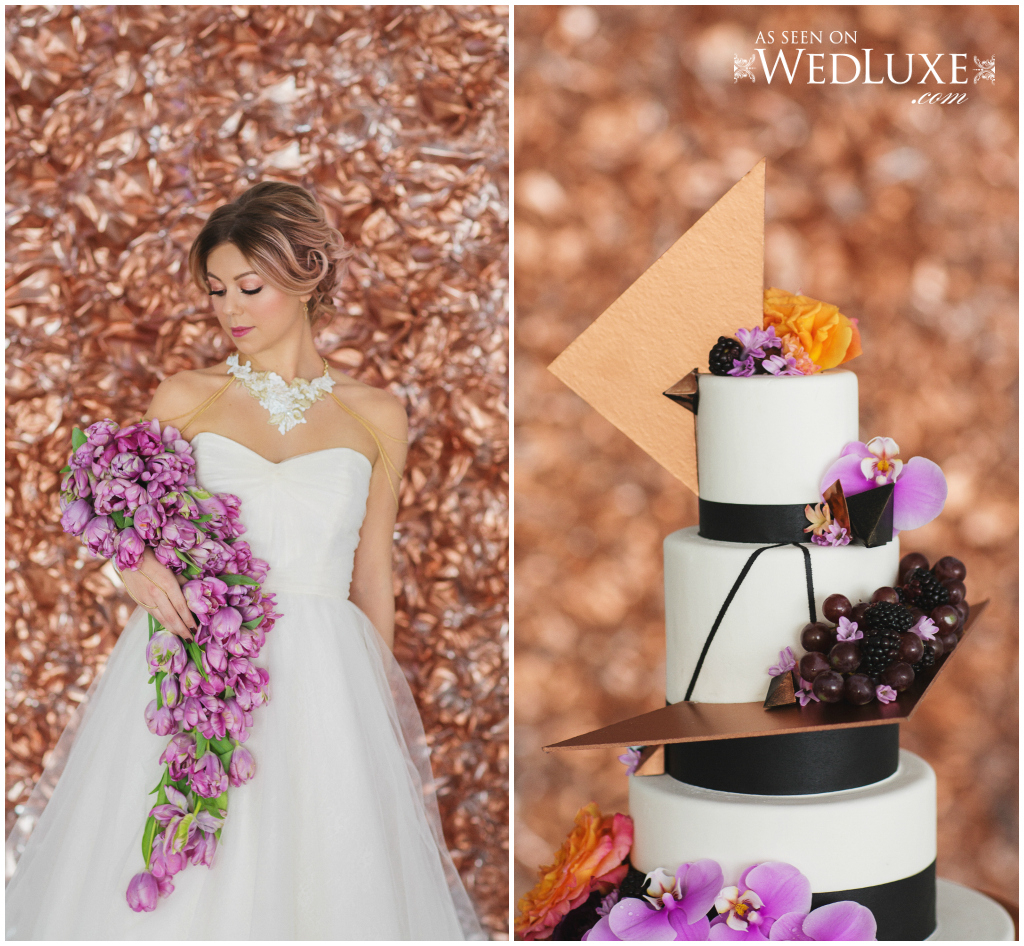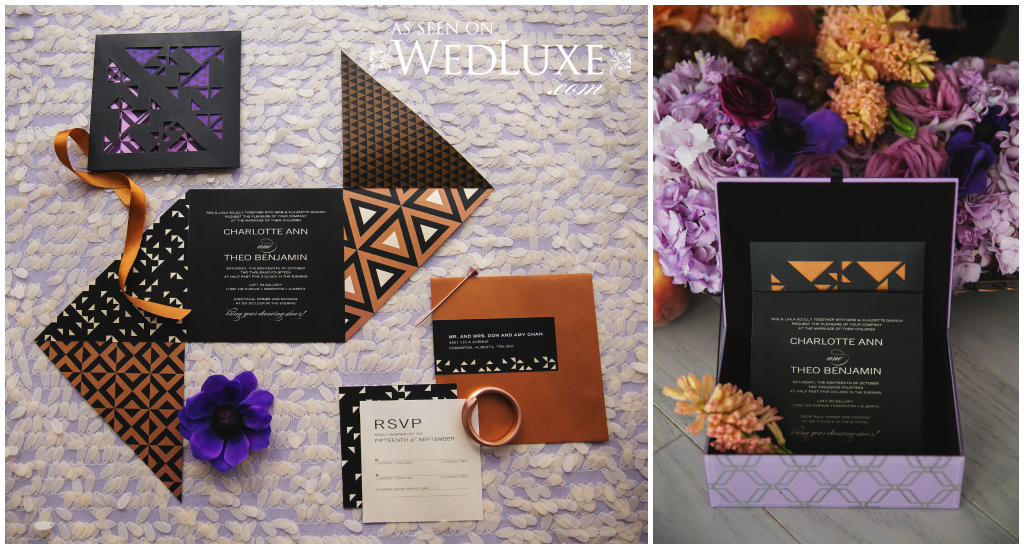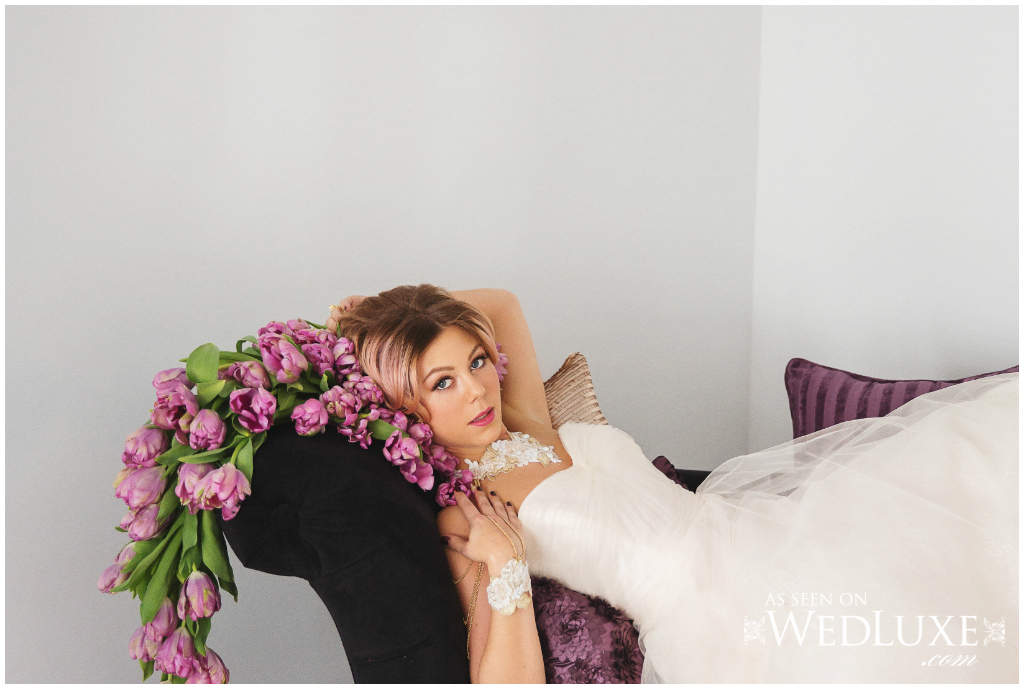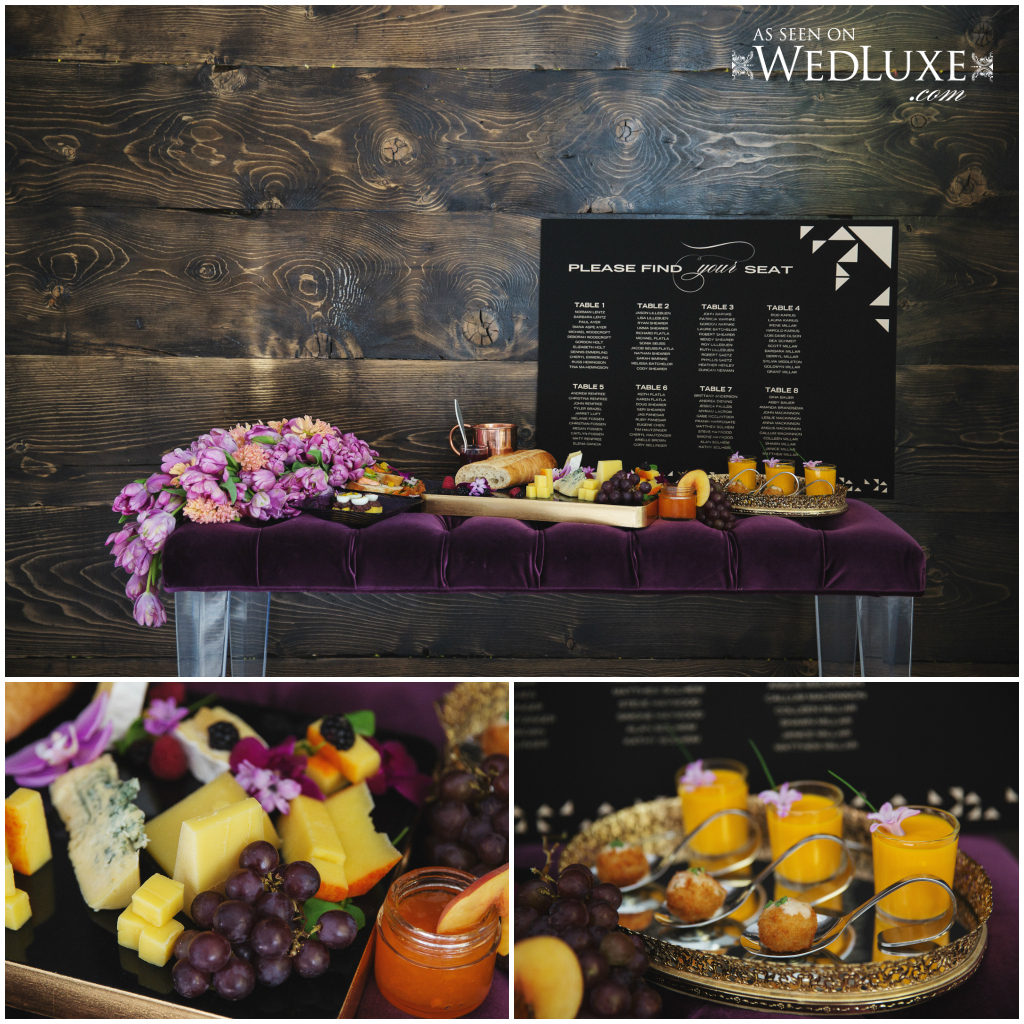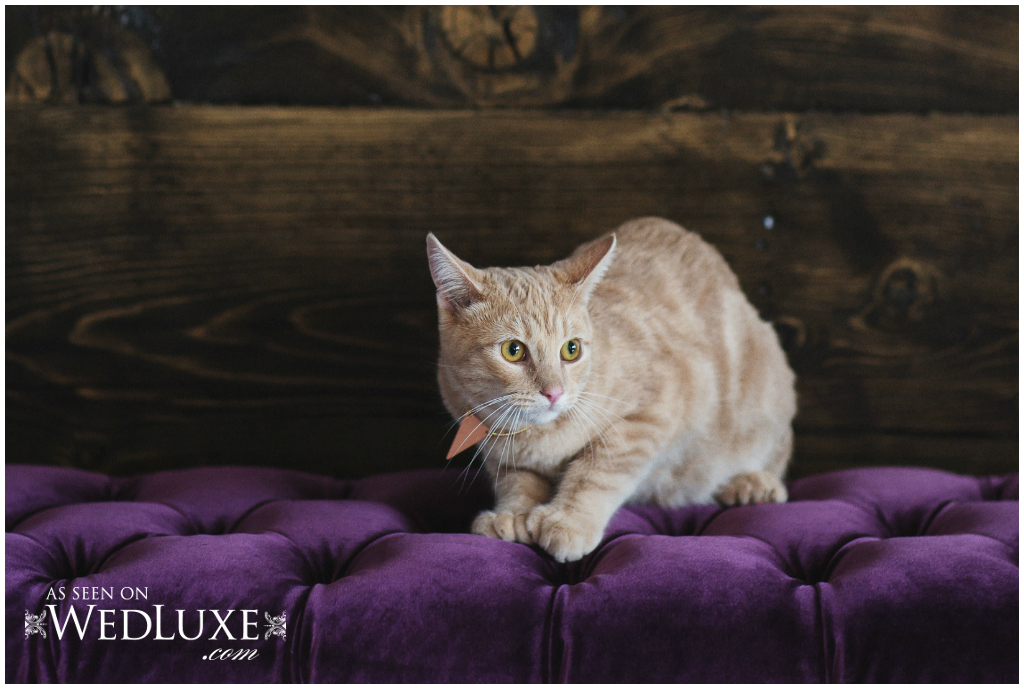 Jennifer + Team | Jennifer Bergman Weddings
Edmonton Wedding Planning + Design
05/7/10
Thanks for your wonderful participation in the Four Weddings series over the last month! This was a lot of fun, and I hope you're excited to see the final Inspiration Board that I put together based on your votes.
The theme for this board started to develop after the first post, Four Dresses, where you voted for the stunning Sunday Rose gown by Monique Lhuillier. The soft, ruffled roses give the gown a romantic, whimsical feel.  Next up was Four Bouquets, and the top pick was a bouquet of pretty pink and peach peonies. Colour palette – check!
Moving on to Four Invitations…now this was a split vote so I decided to pick my fave (#1). This design by Alee & Press is modern and minimalist, but I love the way the abstract scribbles mimic the roses in our gown and the ruffles of our peony bouquet. And finally, Four Cakes. You loved the classic four-tiered beauty by Cake Girls. The pink bows and vintage brooches go perfectly with our theme!
To round out the Inspiration Board I added some splashes of gold, romantic centrepieces and a pair of petal pink Christian Louboutin pumps.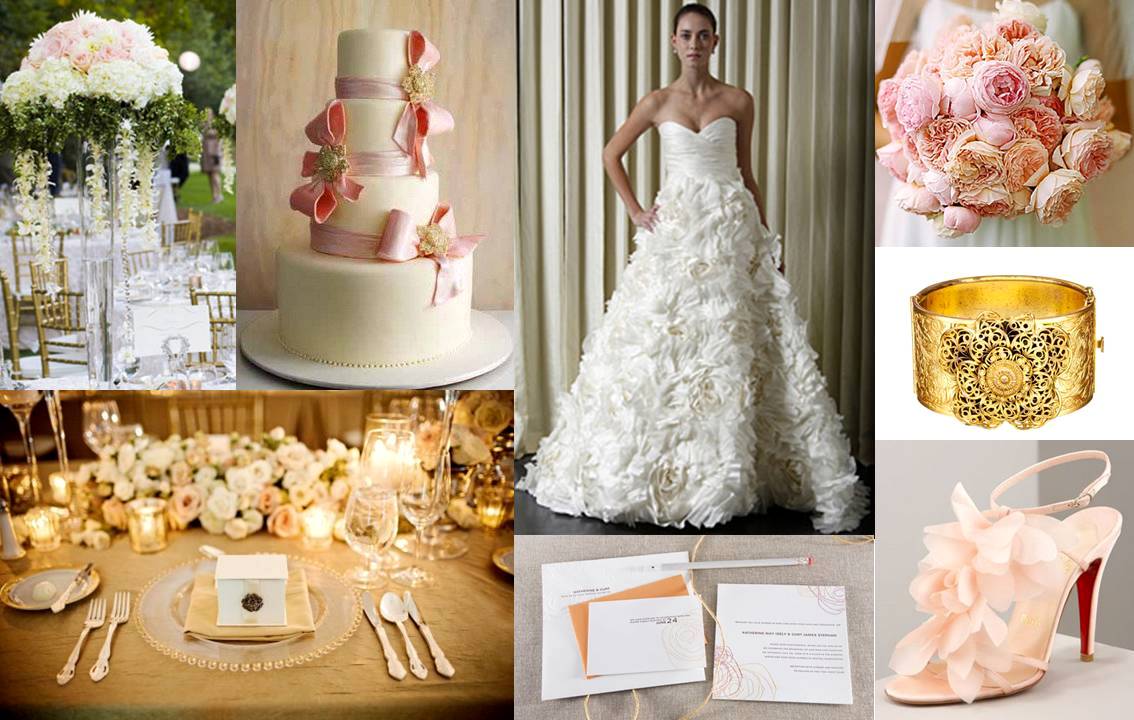 Thanks again for participating!
Jennifer
Photo Credits (Clockwise L-R): Romantic Floral Centrepiece – Tres Fabu Events; Cake – Cake Girls; Gown – Monique Lhuillier; Bouquet – Martha Stewart Weddings; Vintage Gold Cuff – Beg, Borrow or Steal; Pink Petal Shoe – Christian Louboutin; Invitation – Alee & Press; Gold Place Setting – Elizabethanne Designs.
04/6/10
If you're like me and you're a nut for all wedding-related T.V. shows, you've probably seen TLC's newest creation – Four Weddings. The premise of the show is that four brides attend each others' weddings and rate them on a variety of components, including the dress, food, venue and overall experience. At the end of the show, the winner and her husband receive a free honeymoon to a beautiful destination!
Inspired by this concept, I've decided to devote a blog series to letting you vote on the best of four wedding components. At the end of the series, I'll put together an inspiration board with the top picks! So now it's your turn…leave a comment with the number of your favourite dress!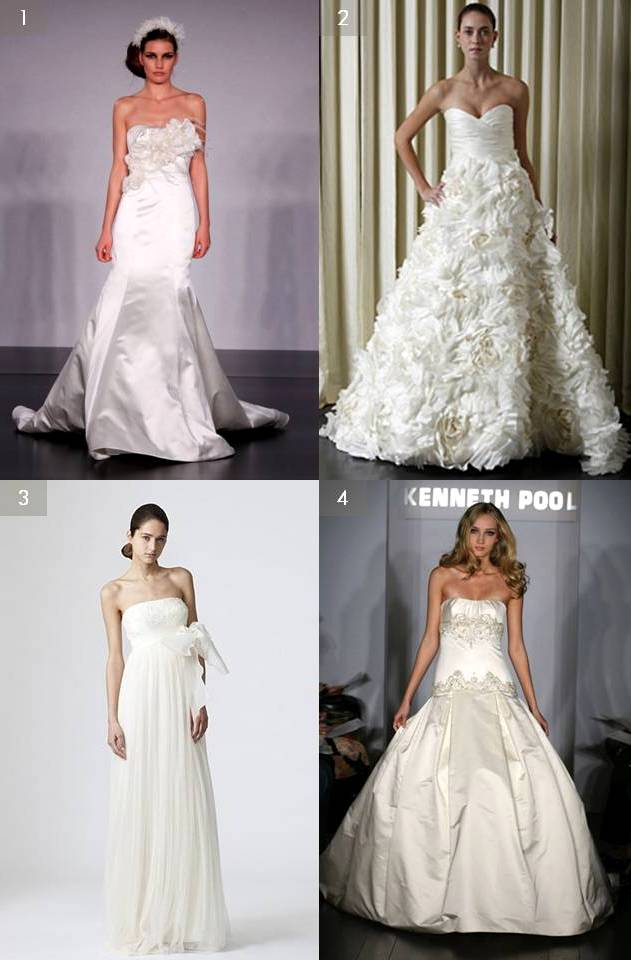 1 – Melissa Sweet DEANNA
2 – Monique Lhuillier – SUNDAY ROSE
3 – Vera Wang – DYLAN
4 – Kenneth Pool – EUROPA
Jennifer
Photo Credits: Melissa Sweet; Monique Lhuillier; Vera Wang; Kenneth Pool.