Posts Tagged: Great Gatsby
12/9/13
We had the pleasure of working with Melissa and Bassil to plan their Fairmont Hotel Macdonald Edmonton wedding while they were living in Toronto. Melissa knew she wanted a wedding with Art Deco influence and a nod to The Great Gatbsy. A classic palette of navy, silver and white combined with crystal and pewter accents conveyed the formality needed to perfectly reflect the theme.
Below is the inspiration board we used to design Melissa + Bassil's wedding: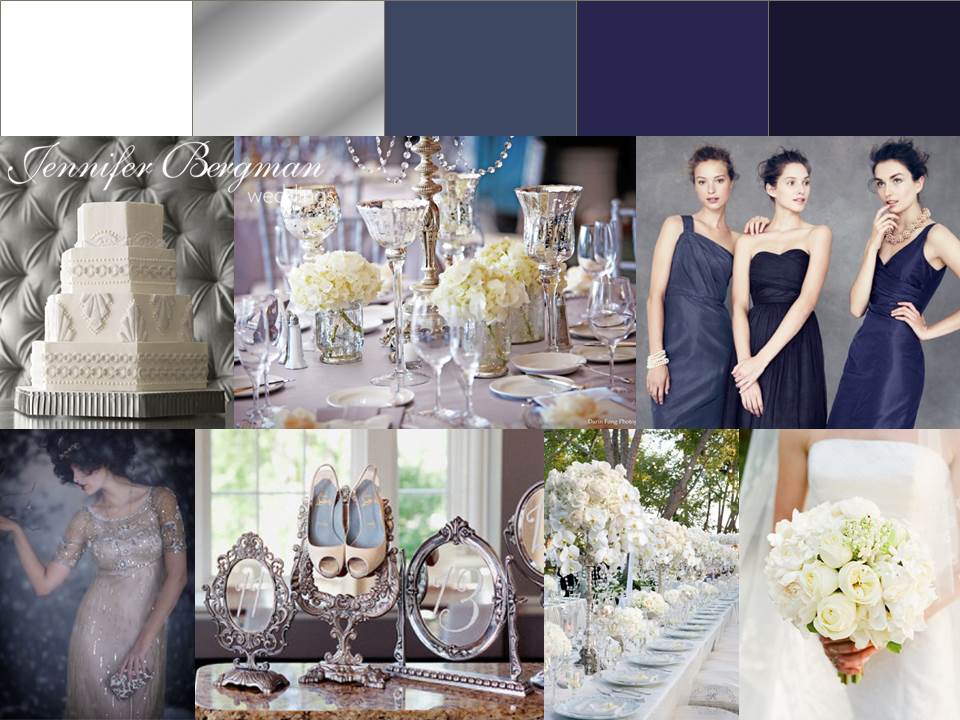 Photo Credits (clockwise from top left): Cake – Art Deco Wedding Cakes; Centerpiece – Style Me Pretty; Bridesmaids – The Cinderella Project; Bouquet – Martha Stewart Weddings; Tablescape – Karen Tran; Table Number Mirrors – Habitat Events; Bride – BHLDN.
…and here's a look at their wedding design in action!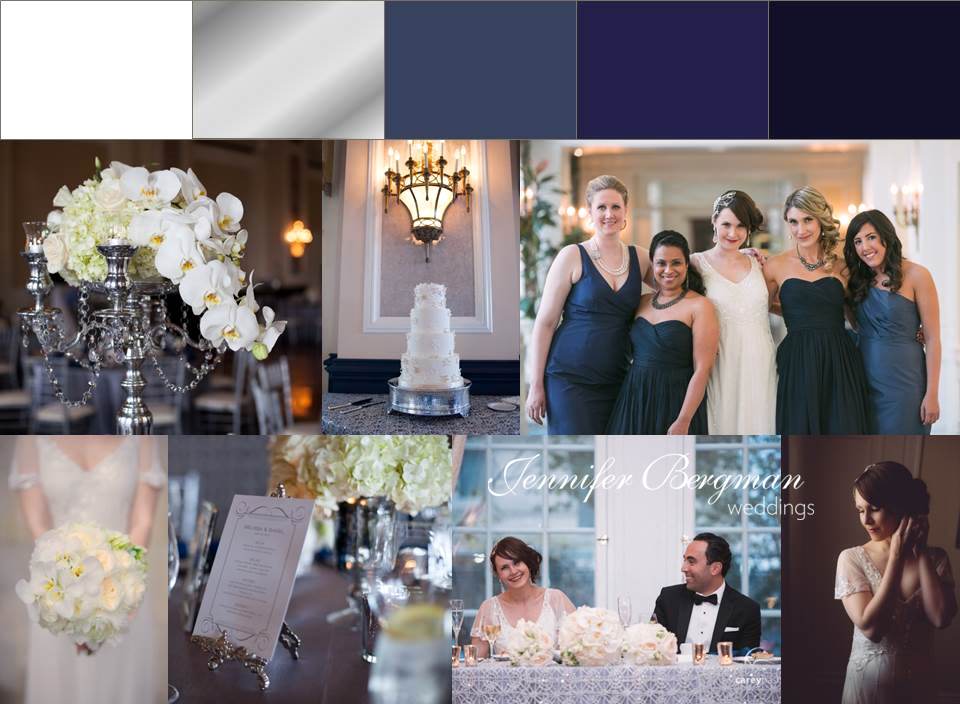 Photo Credit: Carey Nash Photography.
+  +  +  +  +  +  +  +  +  +  +
Come back soon for more from Melissa + Bassil's gorgeous wedding as featured on Style Me Pretty Canada!
Cheers!
Jennifer | Jennifer Bergman Weddings
Edmonton Wedding Planner + Designer
05/10/13
A noticeable trend this year in design – whether in fashion, interiors or events – is a return to the rich colours, bold geometric shapes and lavish ornamentation of the Art Deco era. We're even seeing this on the big screen with this weekend's release of one of the most highly anticipated films of 2013, The Great Gatsby.
Whether you'd like to incorporate a few touches from the era or have a completely Art Deco themed wedding, here's some eye candy for inspiration!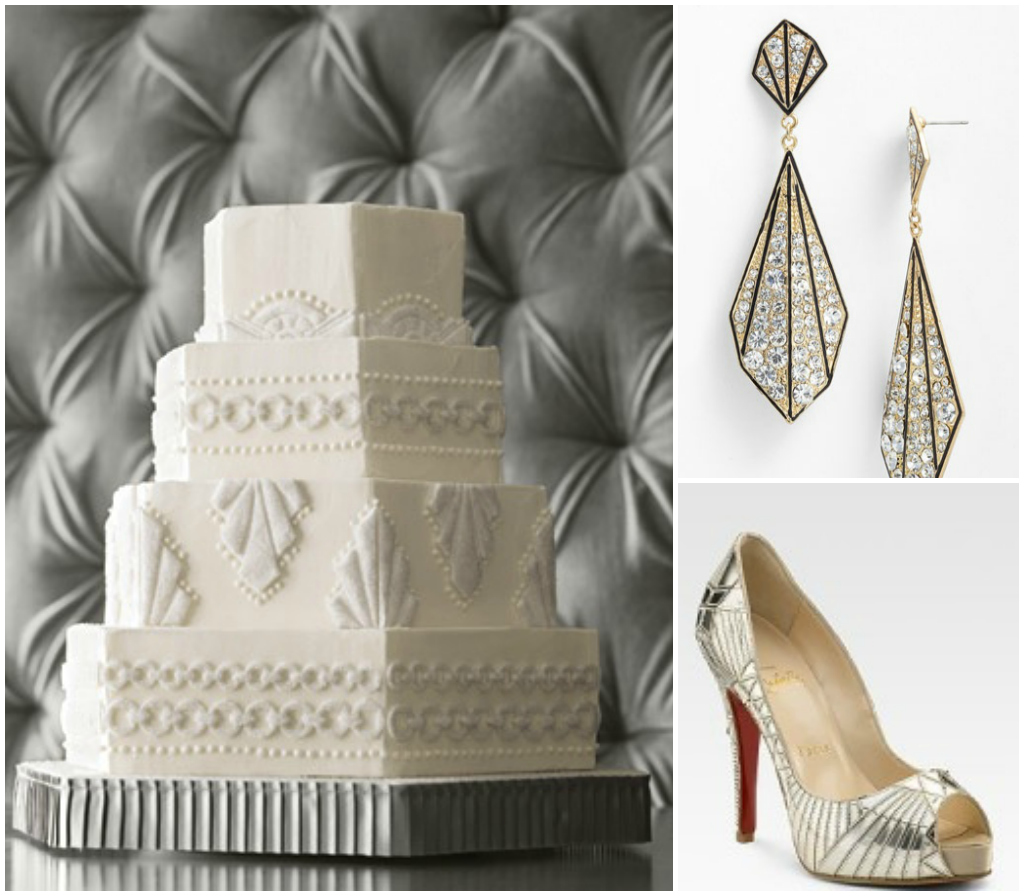 Photo Credits: Art Deco Cake, Art Deco Earrings, 1920s Style Wedding Shoes, Vintage Bridal Cap, Art Deco Invitations, Gatsby Style Wedding Decor, Typewriter Guest Book, Gatsby Styled Wedding, Gold Art Deco Wedding Invitations, Gold Gatsby Cake, Art Deco Fashion.
+  +  +  +  +  +  +  +  +  +  +
Suzanne | Jennifer Bergman Weddings
Edmonton Wedding Planning + Design