07/13/20
Even before the COVID-19 pandemic made backyard weddings the new norm, Lisa + Alex chose to celebrate their marriage with an intimate guest list at Lisa's childhood home. Their vision for the soirée was a relaxed evening with their favourite people, dining al fresco and dancing under the stars!
If you're planning your own backyard affair this summer, here are some of our top tips for ensuring a successful event.
Expert evaluation. A large, empty lawn can be deceiving – involve an expert to evaluate your space for grade and access to power, and to advise you on the right tent, layout and rental requirements.
Bathroom basics. If you don't like the idea of guests coming in and out of your home to use the washrooms, consider renting portable toilets. The options have expanded over the years and now there are luxury models available with fantastic lighting and ventilation.
Be a good neighbour. If neighbours aren't invited but may be affected by your wedding (more traffic/cars parked on the street, noise late into the evening) it's courteous to let them know you're hosting a big event.
Consider guest comfort. Use your wedding invitations to inform guests the events are outdoors so they can prepare accordingly. Having sunscreen, fans, bug repellent, lap blankets and umbrellas on hand will make you the ideal host.
Prep a 'Plan B'. Weather in Alberta is unpredictable – be prepared for the worst case scenario. Rent extra tents in case of rain, heaters for chilly evenings and fans to help cool down a hot day.
Hire help. You want to enjoy your wedding day so let others handle decorating, bartending, catering, serving and clean-up. Hiring professionals will allow you to relax and avoid placing this burden on family and friends.
Credits: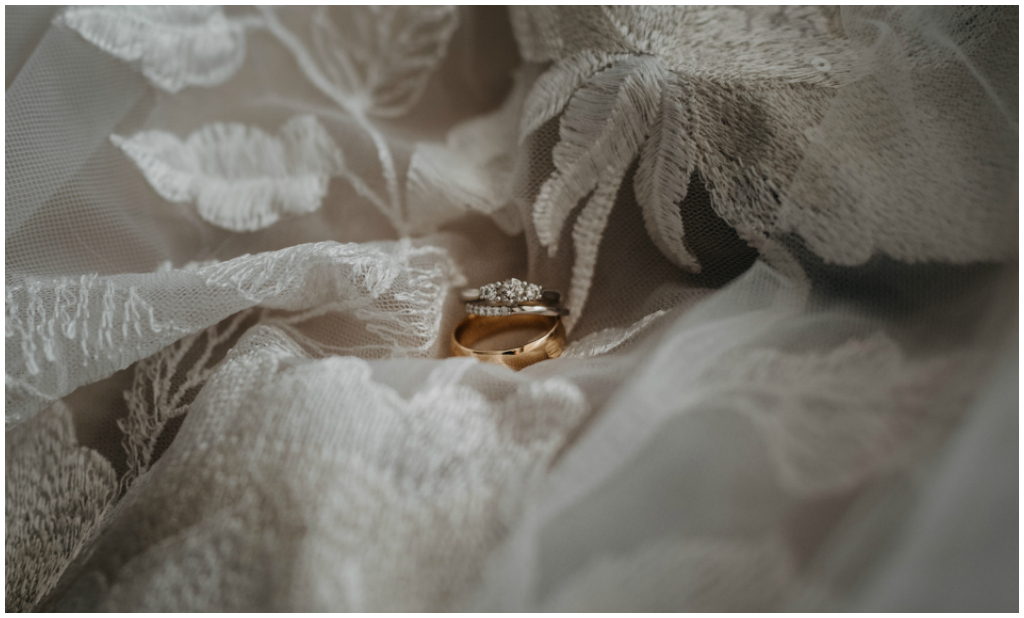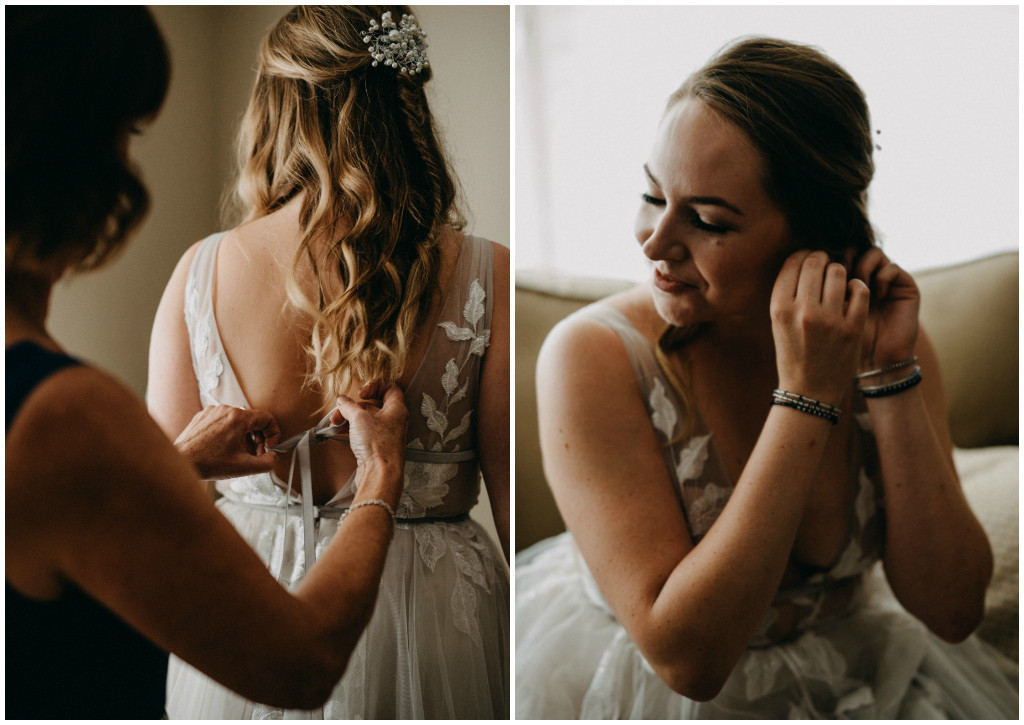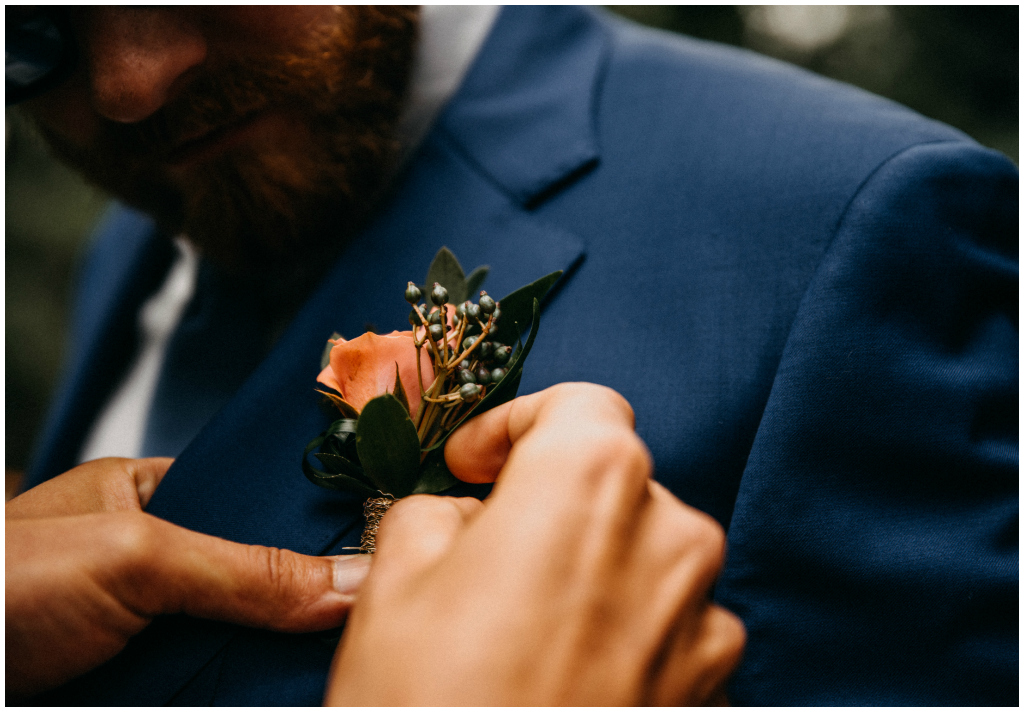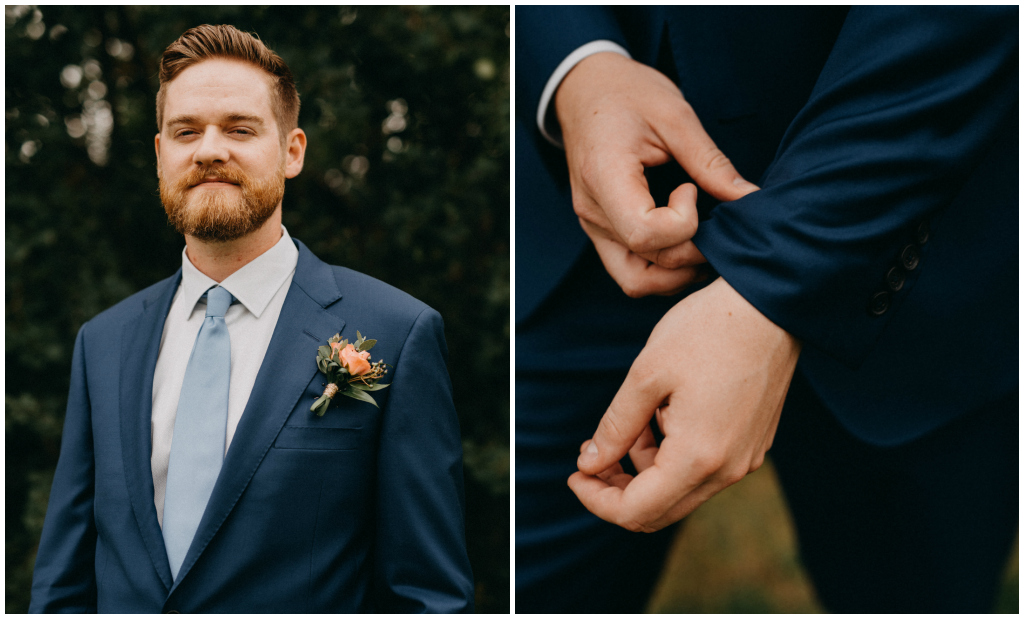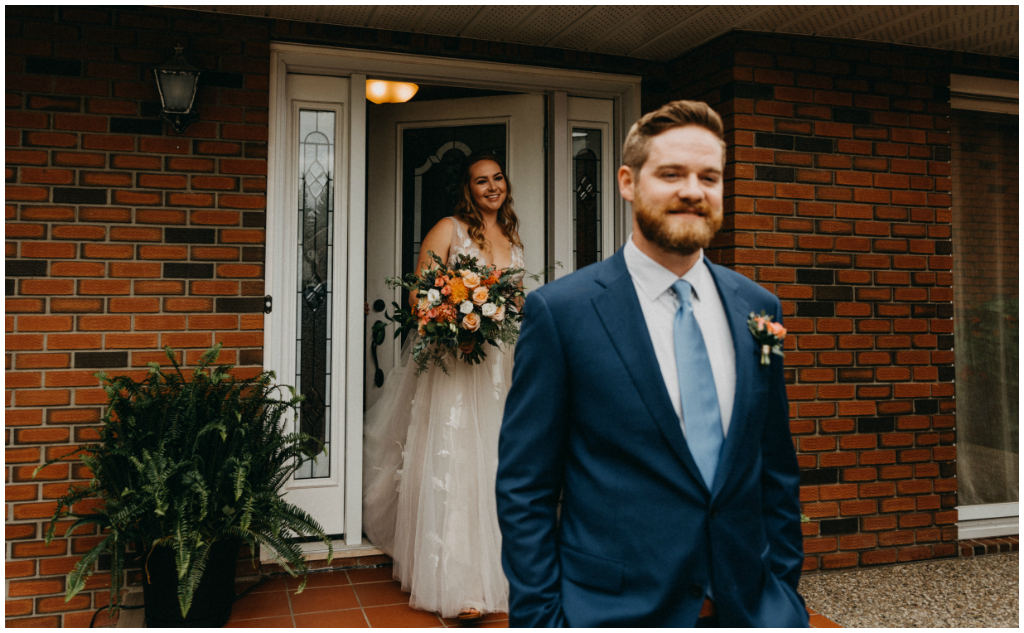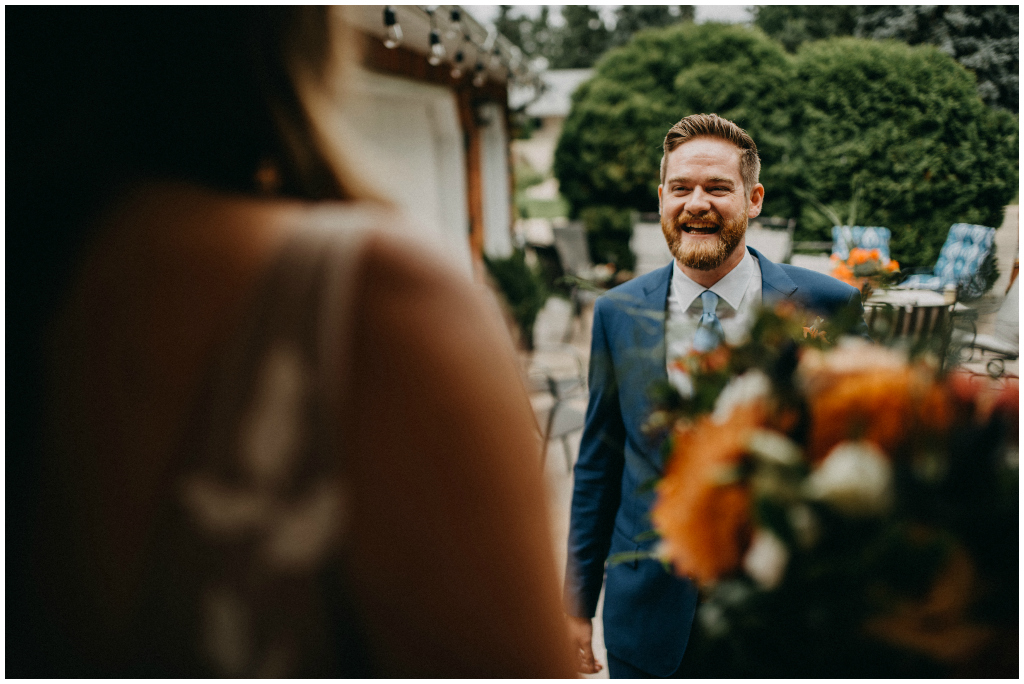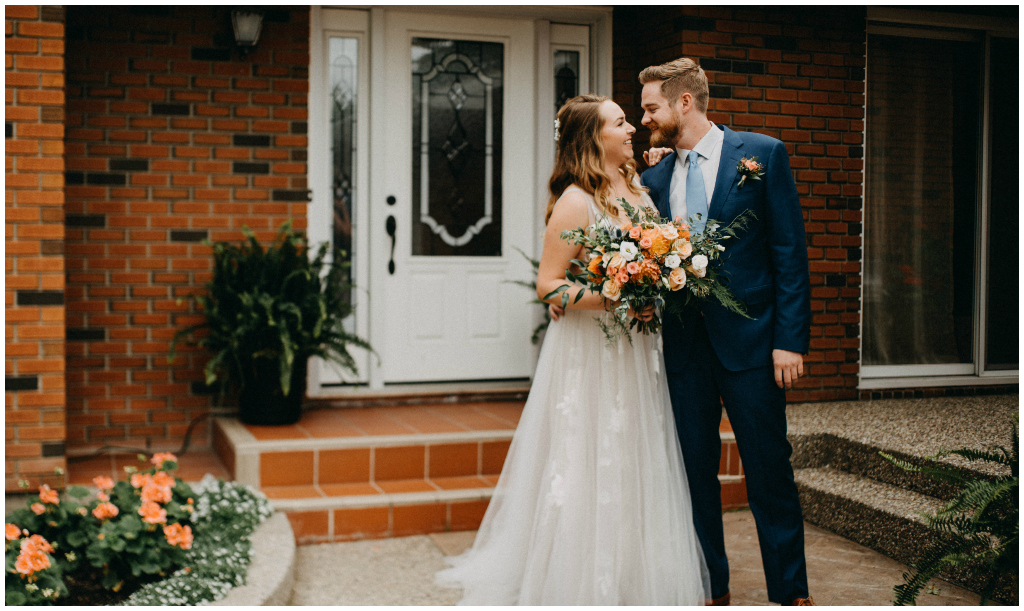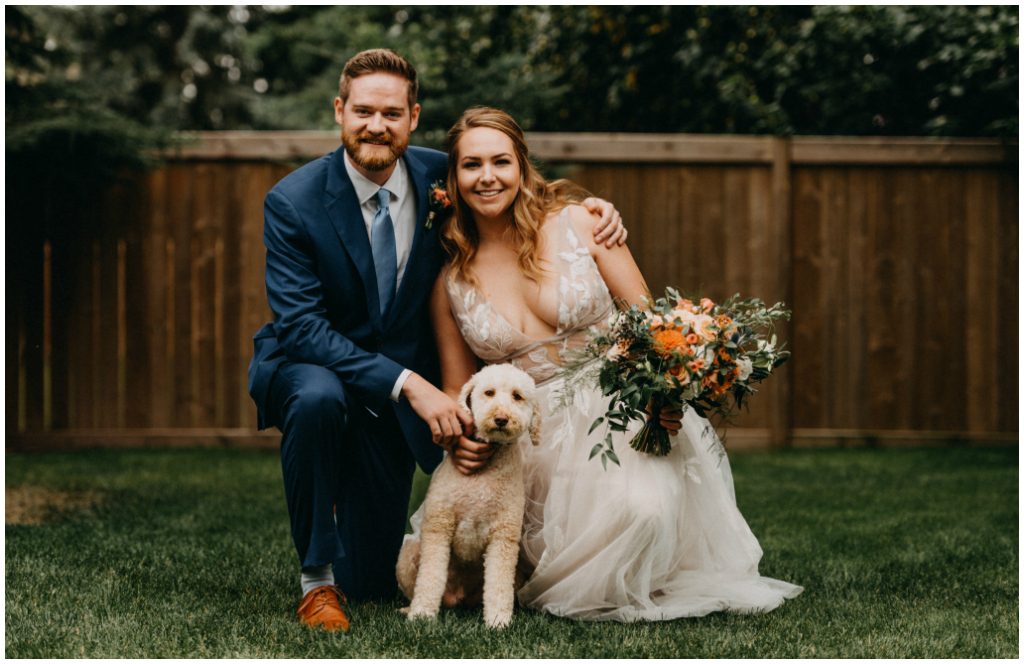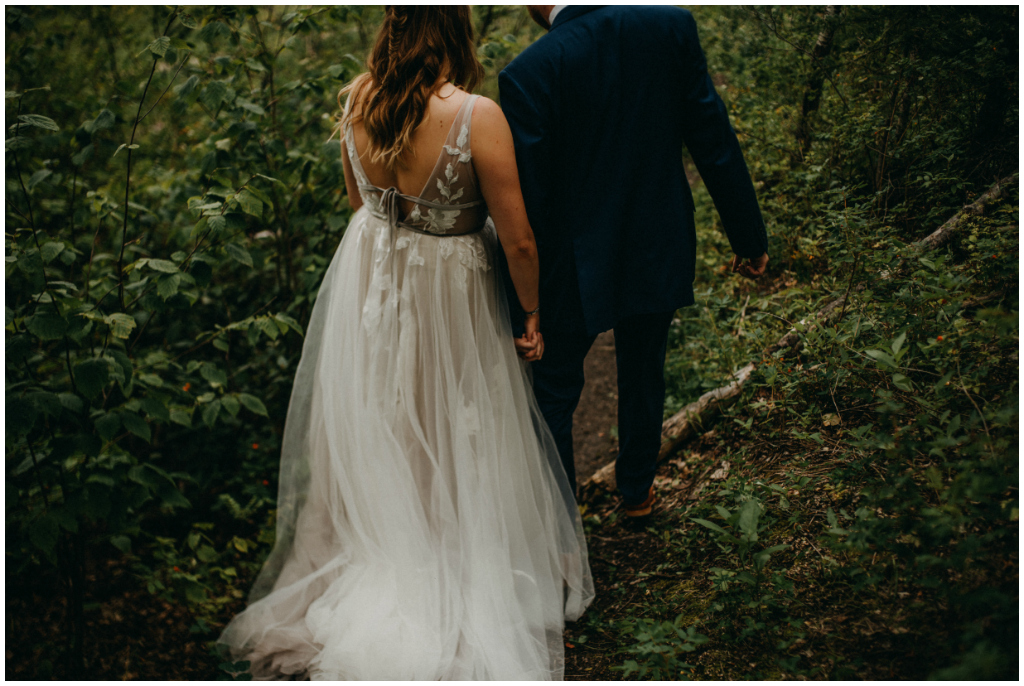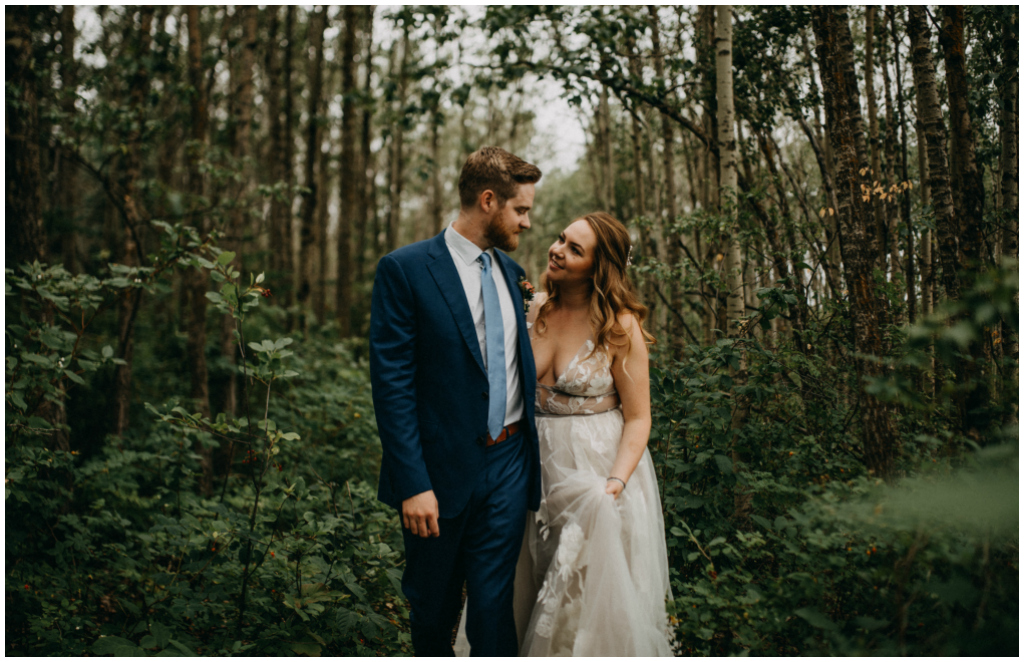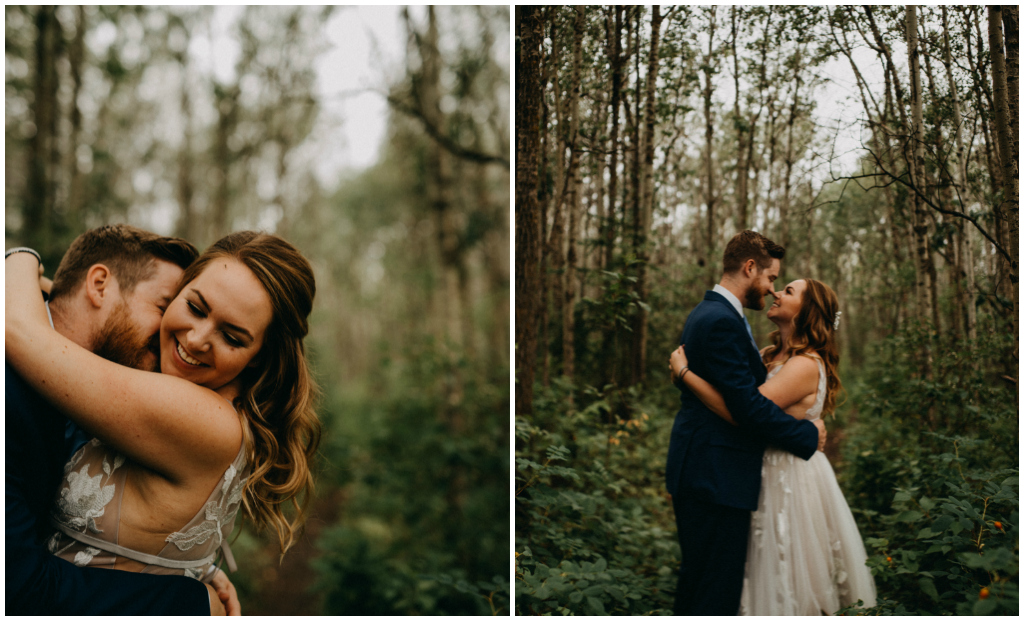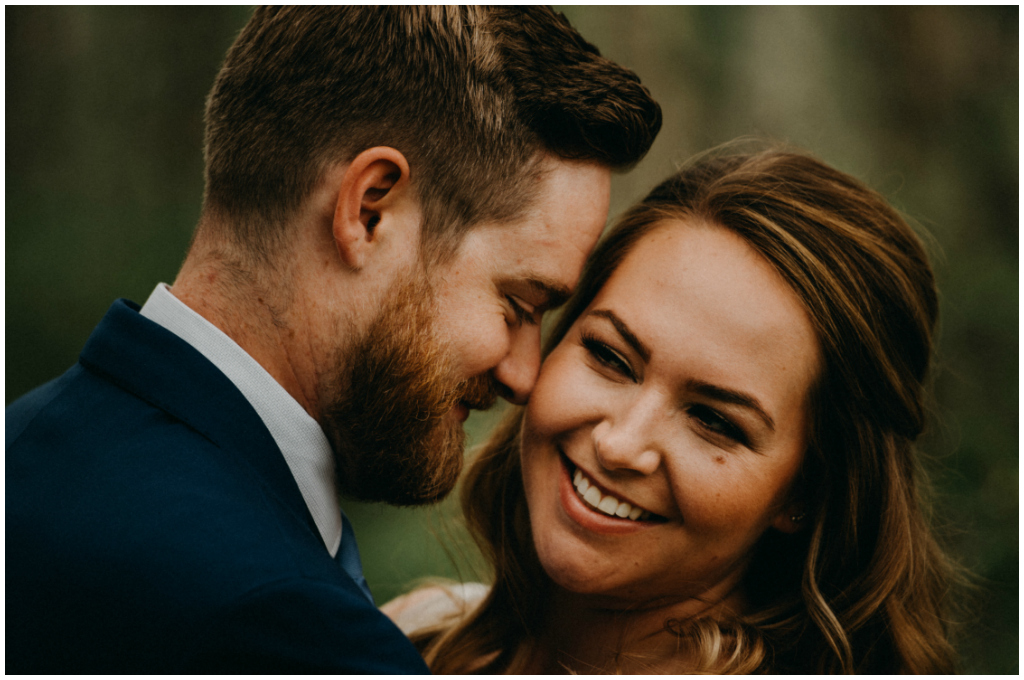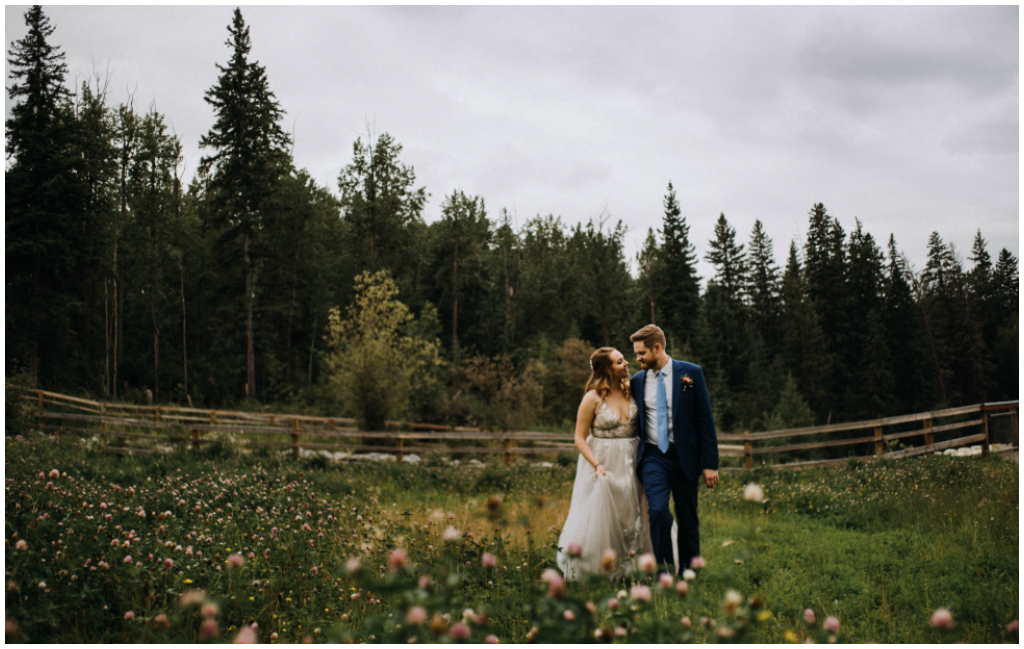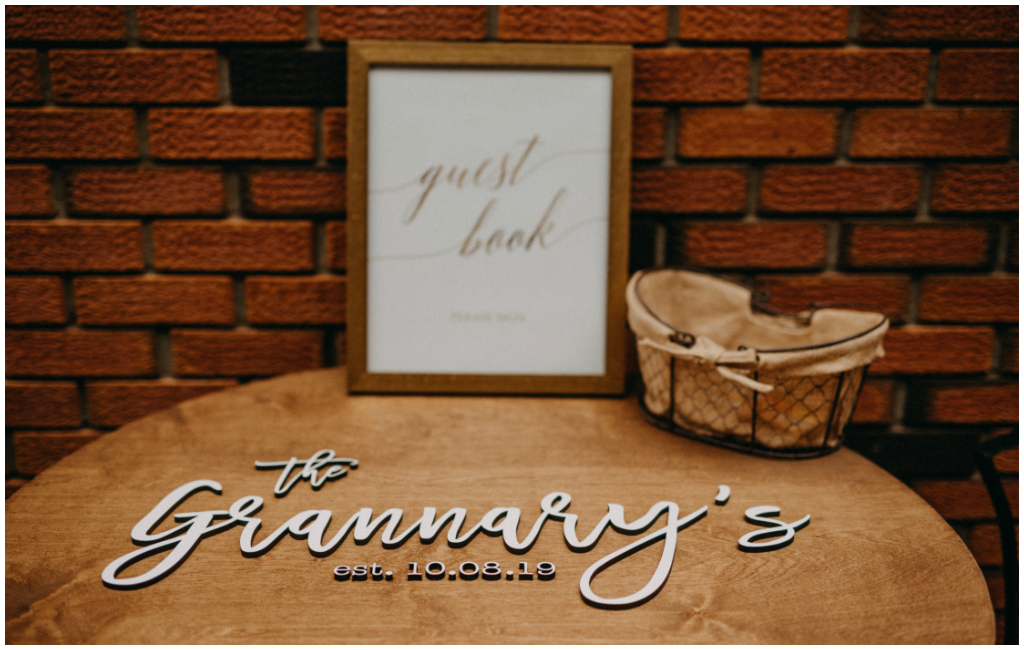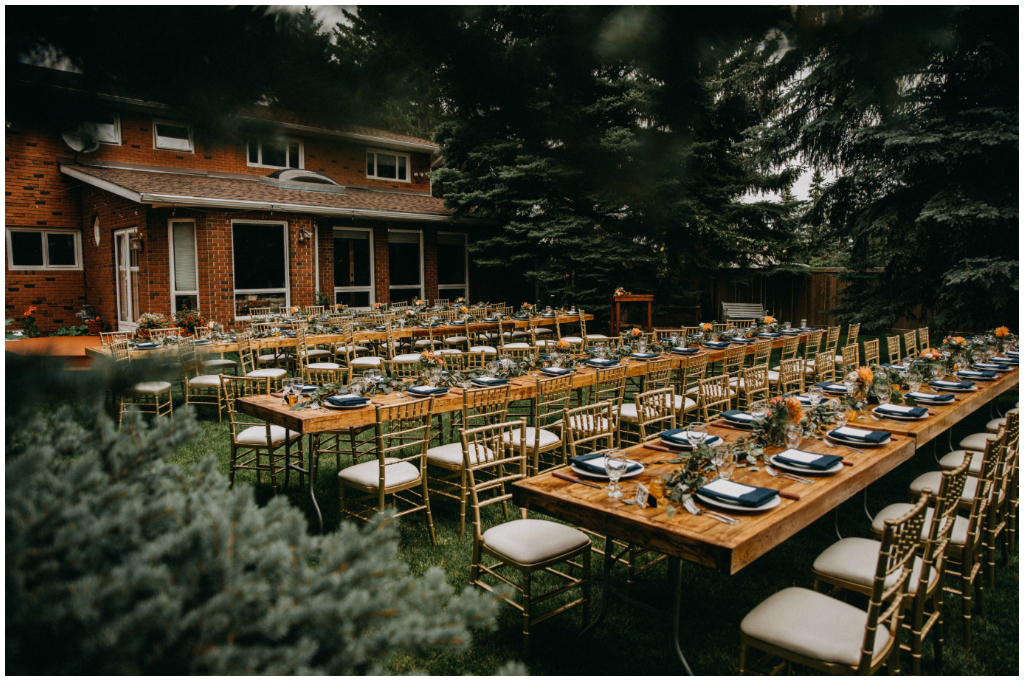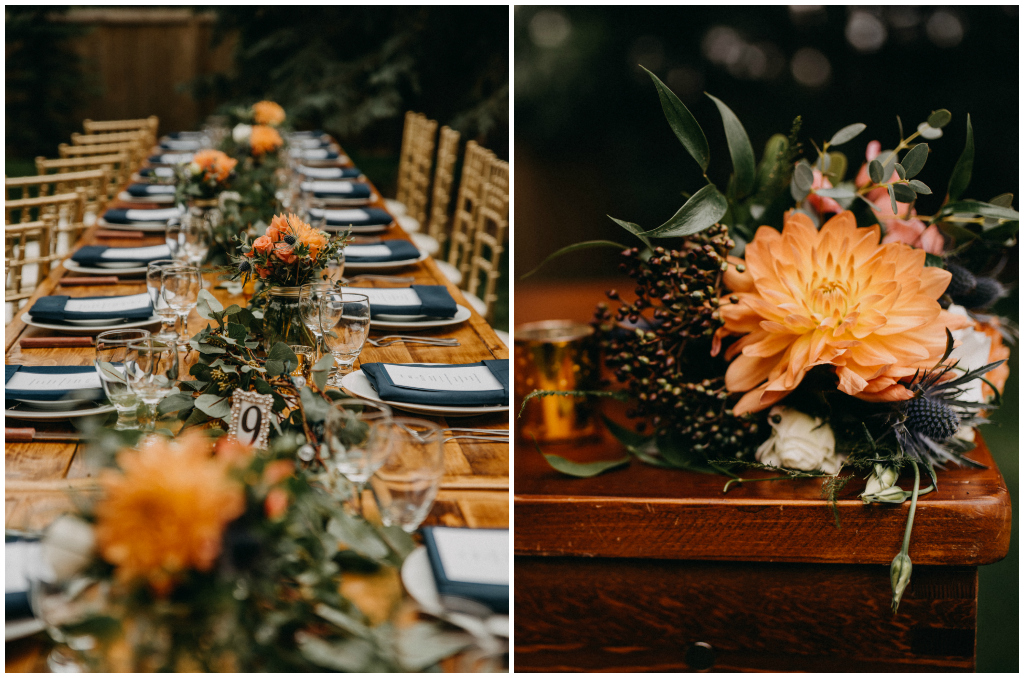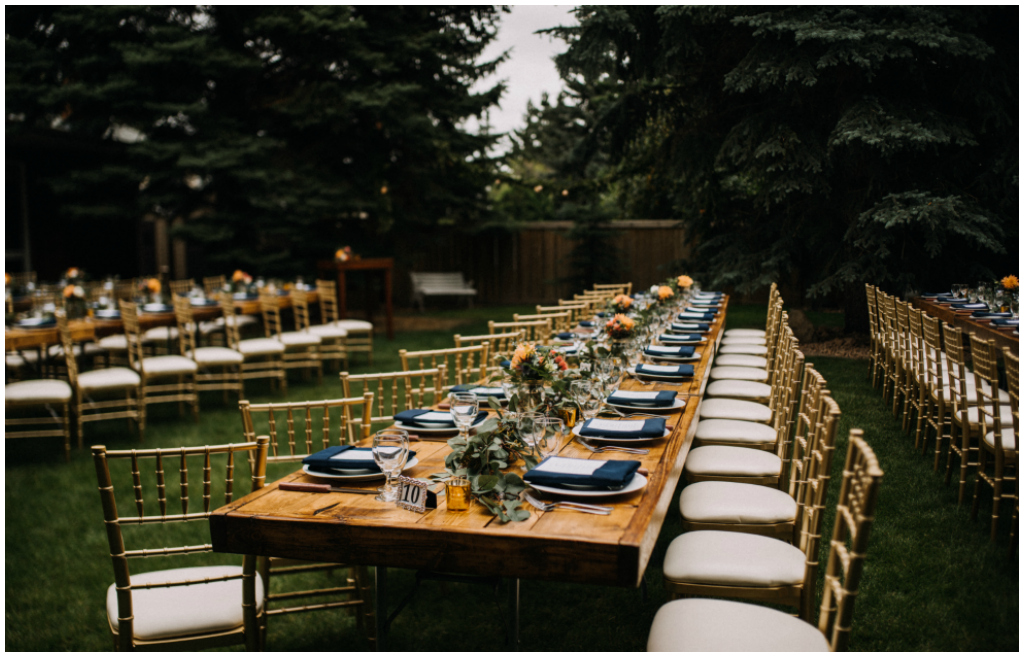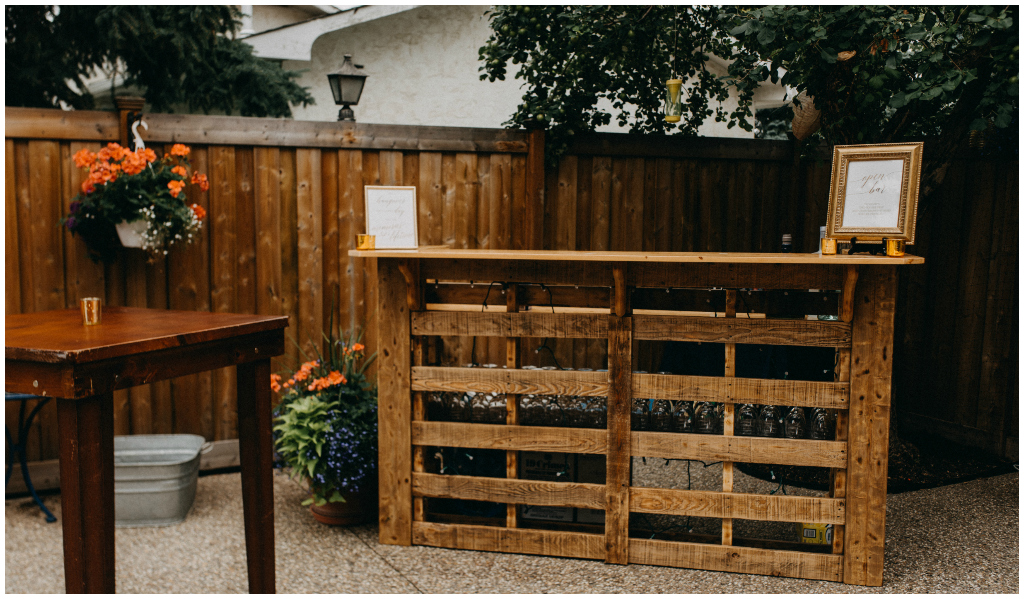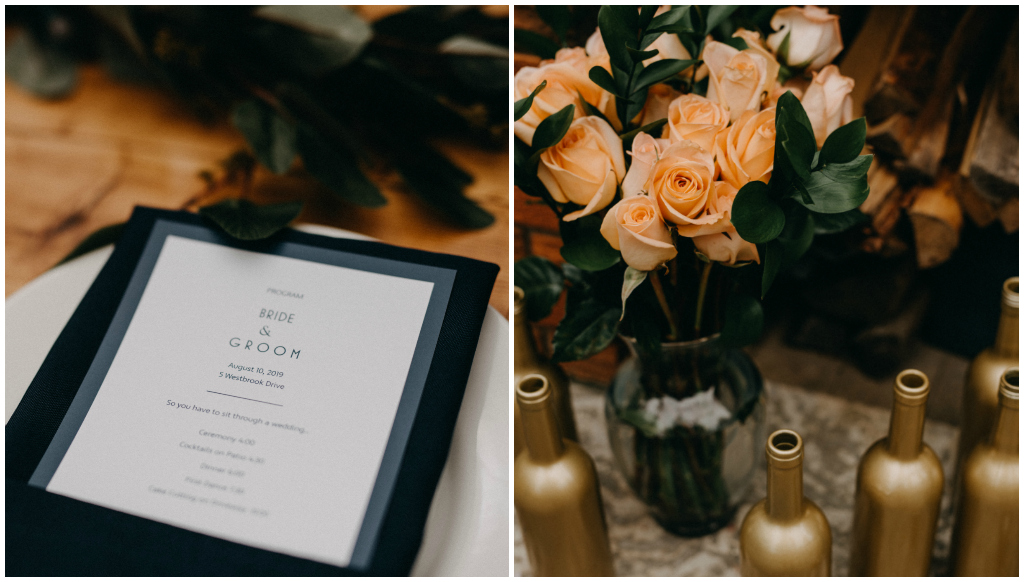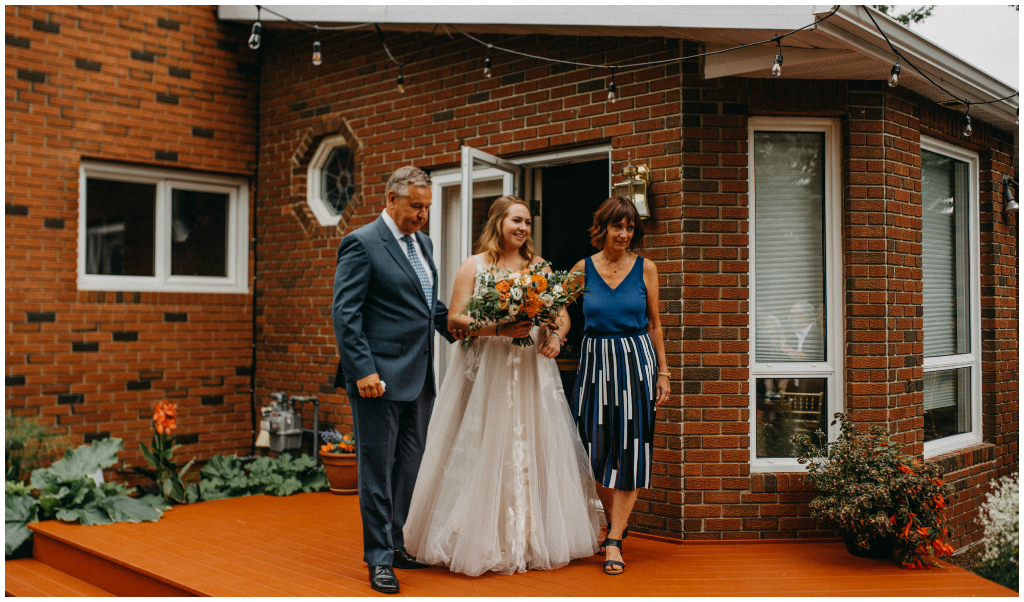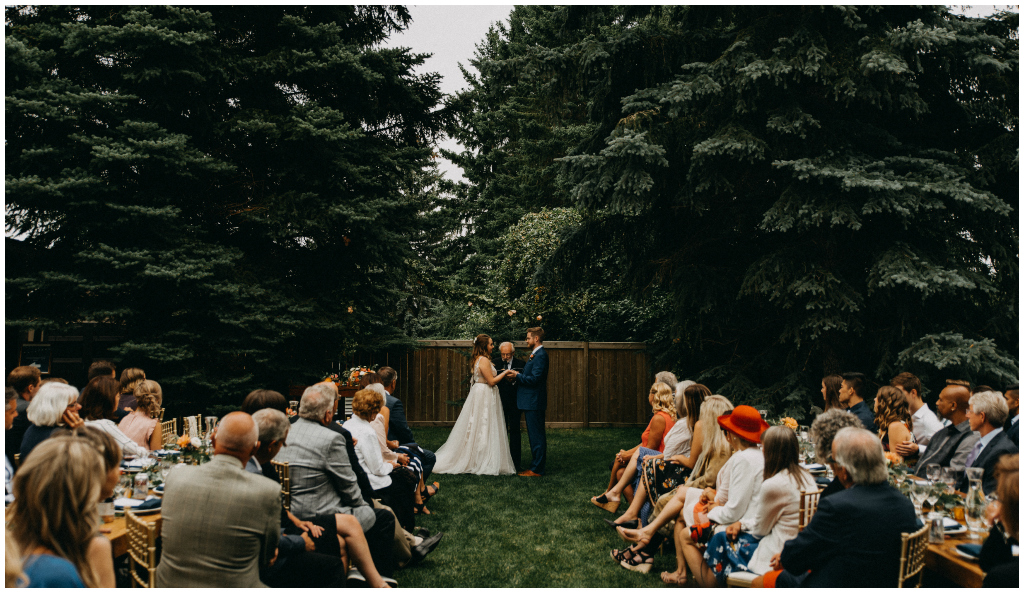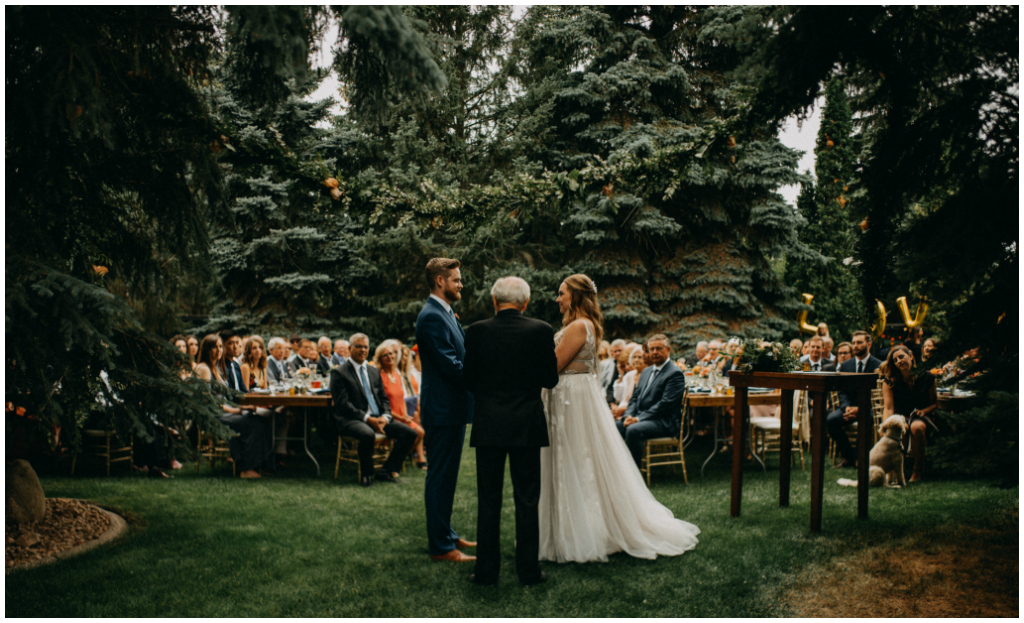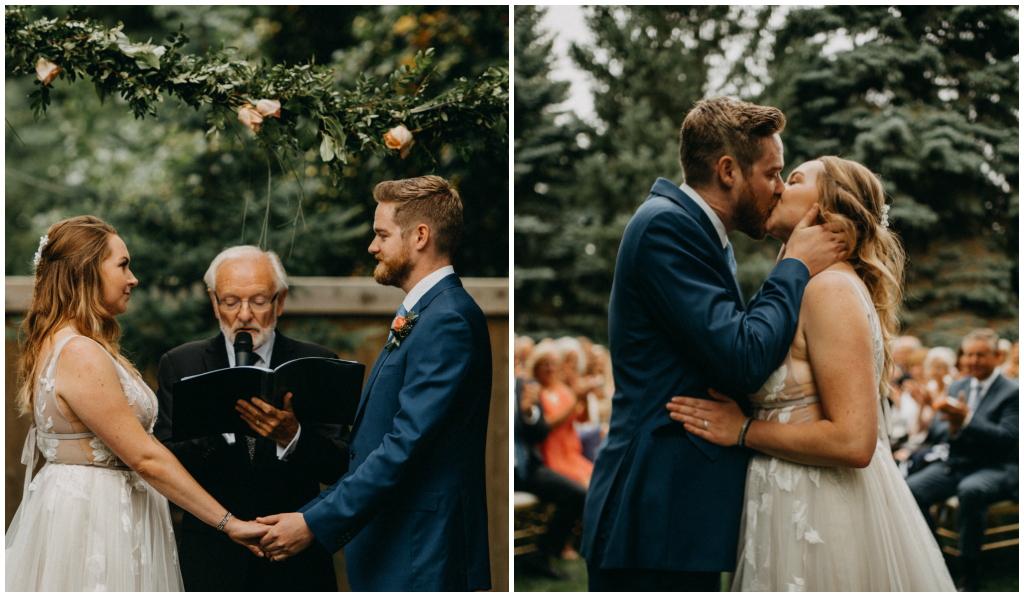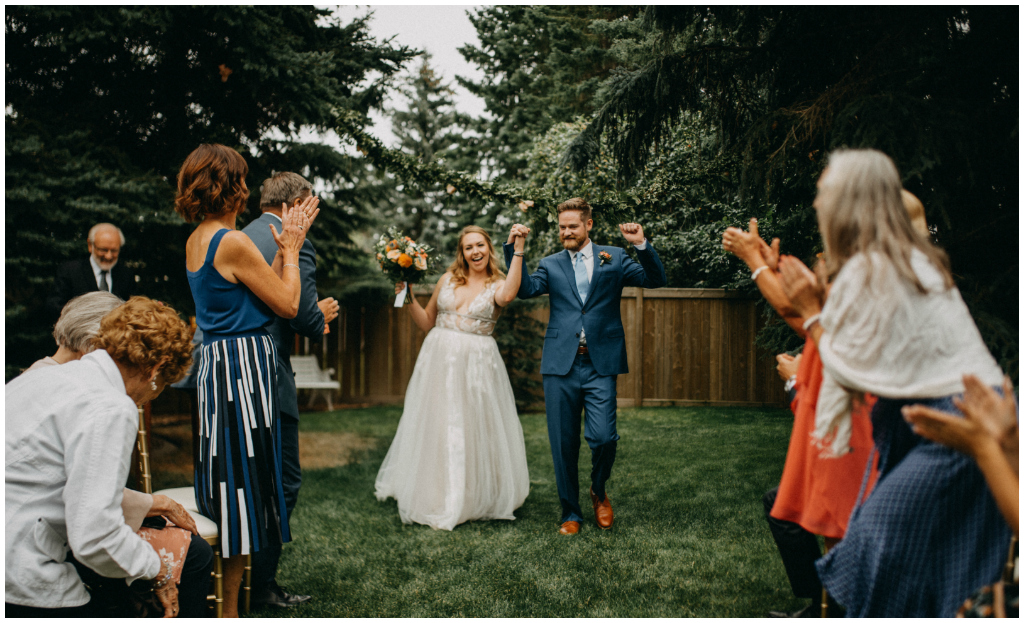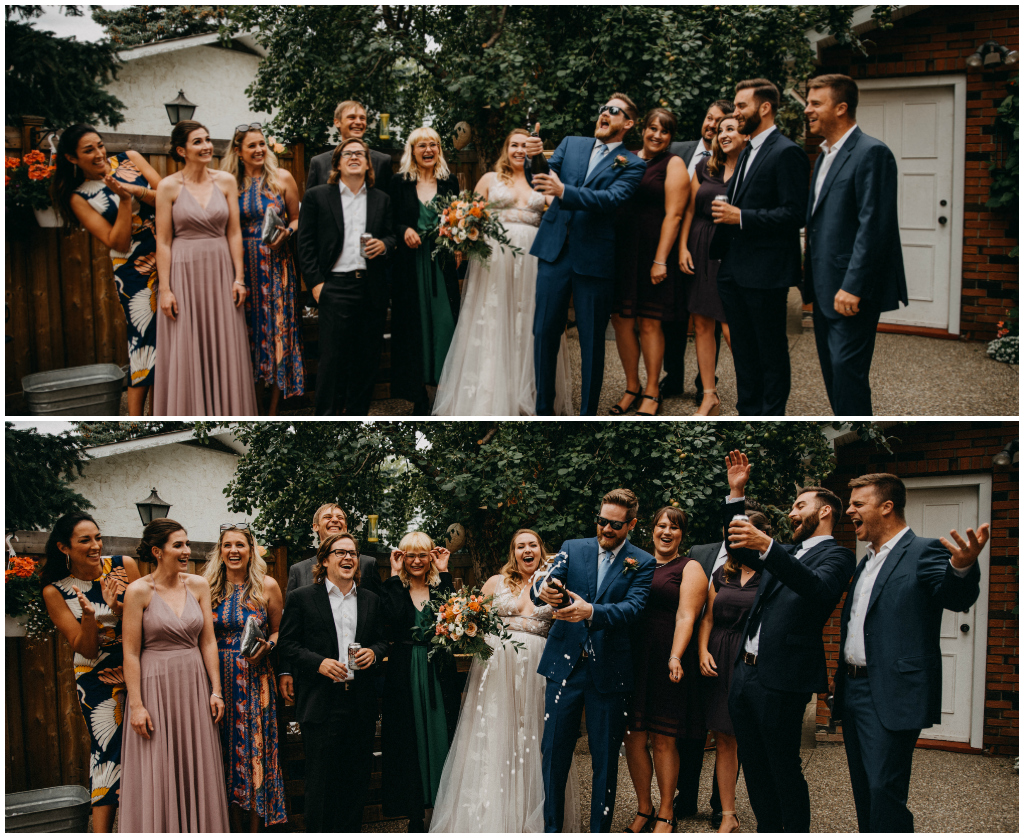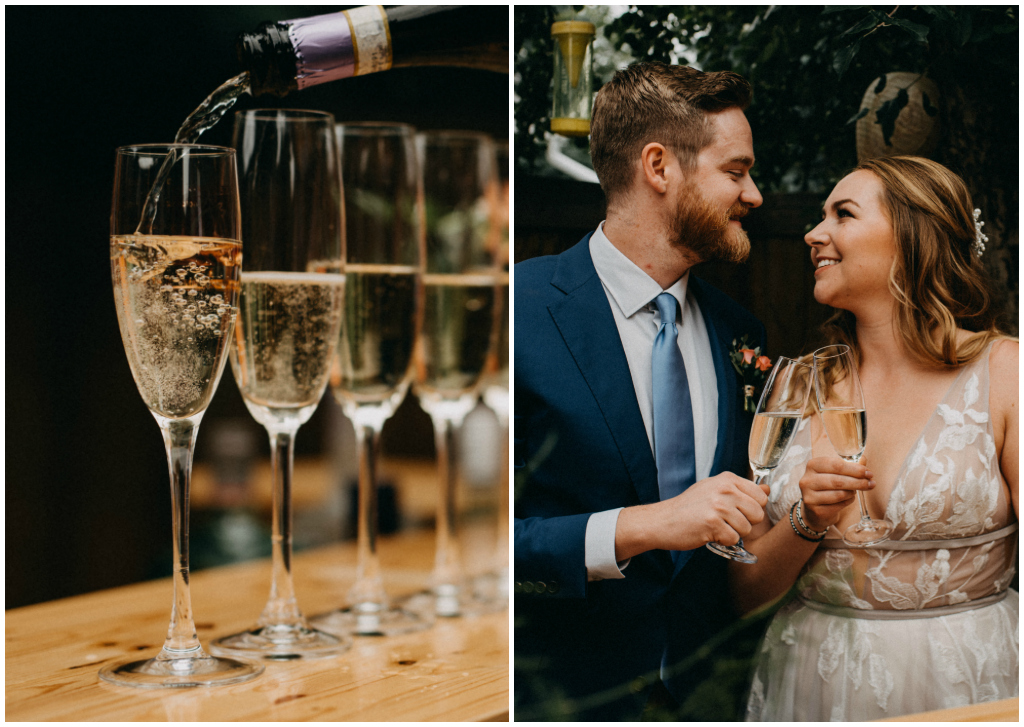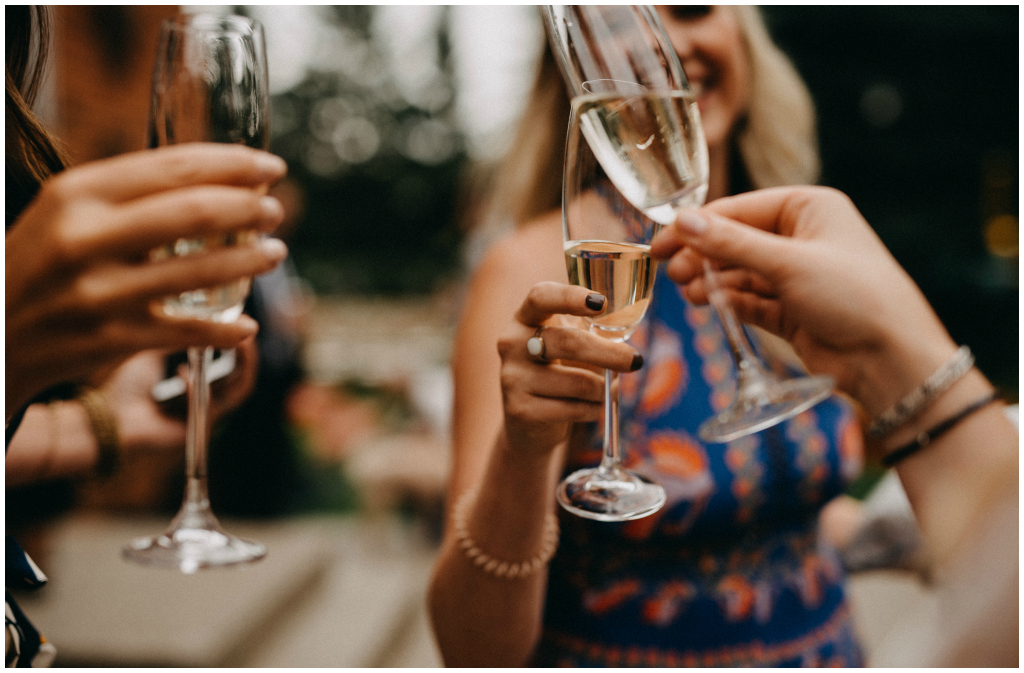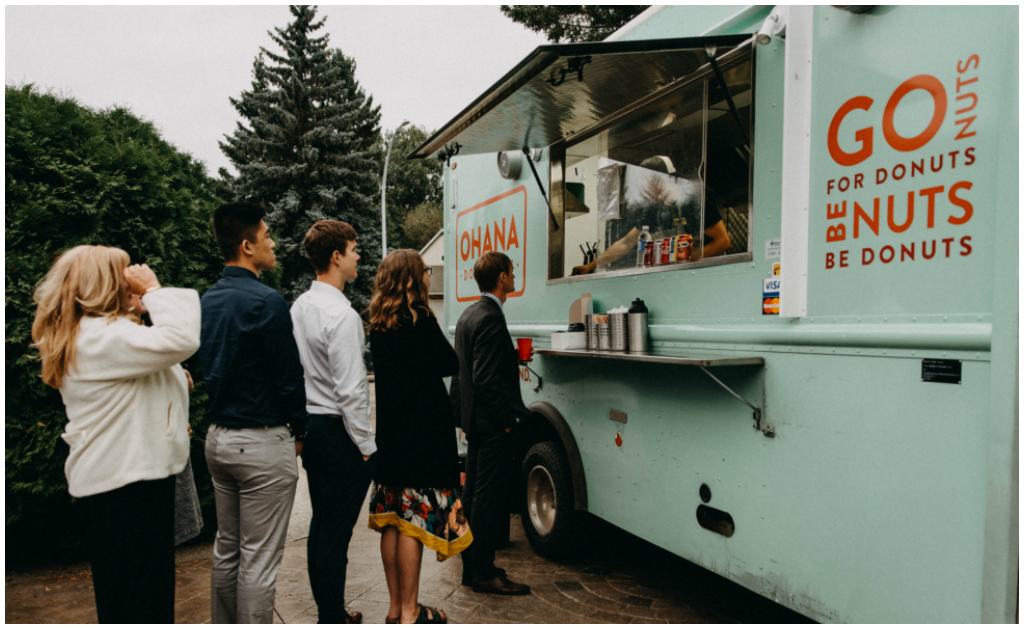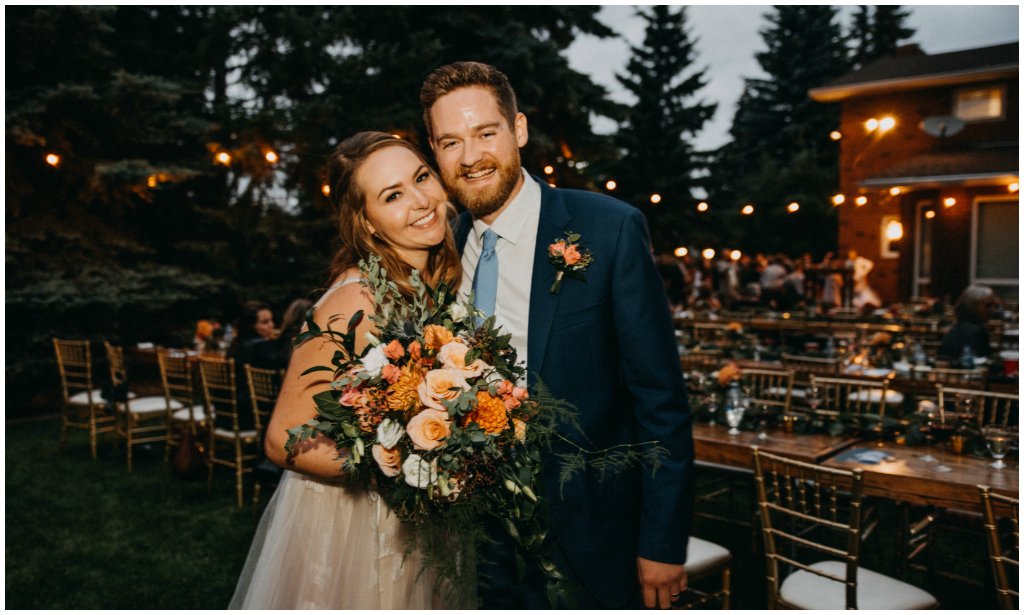 +  +  +  +  +  +  +  +  +  +  +
Elyse, Lead Coordinator | Jennifer Bergman Weddings
Edmonton Wedding Day Management
Edmonton Backyard Wedding
04/8/20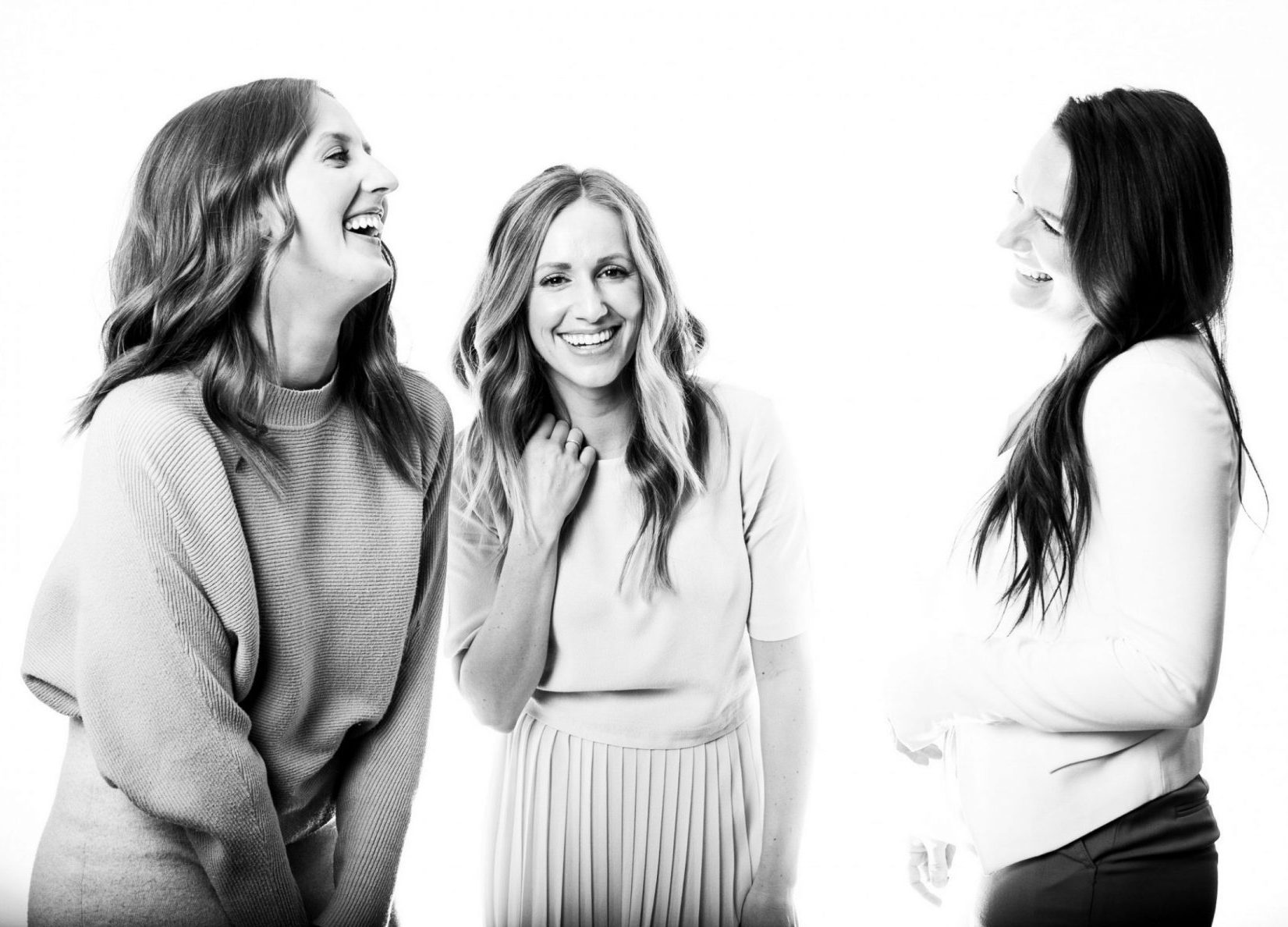 Jennifer Bergman Weddings is now offering ePlan Sessions to help couples virtually plan their weddings. No need to change out of your Lulus – let's connect from our living rooms via a Zoom call and get to work! We promise you'll feel motivated, organized and on-track after your JBW ePlan Session.
WHO'S IT FOR?
An ePlan Session is ideal for couples who:
Are newly engaged and not sure where to begin
Enjoy wedding planning on their own but need a little professional guidance or support from an expert
Are unsure how to proceed with planning their wedding during COVID-19
Have reached the final stages in their wedding planning and are worried they may have missed something important
WHAT YOU GET:
A full 1-hr consultation with Owner and Sr. Wedding Producer, Jennifer Bergman
A post-call summary outlining our discussion, including a full list of actions, suggestions and links to any resources referenced
WHAT CAN WE DISCUSS?
Nothing is off limits! You'll be amazed at how much ground we can cover in one session. And if you need more time, you're welcome to purchase additional ePlan sessions. Examples of some of the most common topics and questions include:
The best venue options suited for your wedding size, style and budget
Creation of a realistic budget and advice on how to stay on target
Design ideas on how to bring your wedding vision to life (ie. Where can I source chiffon table runners? What are some centrepiece ideas for my wedding style?)
Creation of a detailed timeline for your wedding day
Other miscellaneous tips and tricks to help save you TIME and MONEY throughout your wedding planning process​
HOW IT WORKS:
Select your desired date and time (please email us if you are unable to find something that works for your schedule and we can coordinate directly)
Pay for your ePlan Session
You will receive a Zoom meeting link for your chosen date/time
INVESTMENT:
ePlan Session (1 hour) –

$150 + GST

$112.50 + GST*
*Save 25% on all sessions booked by May 30th, 2020!