01/22/21
Along with 150 of their favourite people, Grace and Shane travelled to the majestic Rocky Mountains for their winter destination wedding at Fairmont Chateau Lake Louise.
As most guests were visiting the area for the first time from the US, Grace and Shane hosted a welcome reception the evening prior to the wedding. They shuttled their guests from Lake Louise to wine and dine at the The Bison and experience the world-renowned Town of Banff.
The wedding day itself was mild as far as Canadian winters go, and the happy couple were able to exchange vows outdoors in front of the icy blue lake. After dinner and toasts, they danced the night away in the Victoria Ballroom to old and new hits covered by Five on the Side Band!
Credits: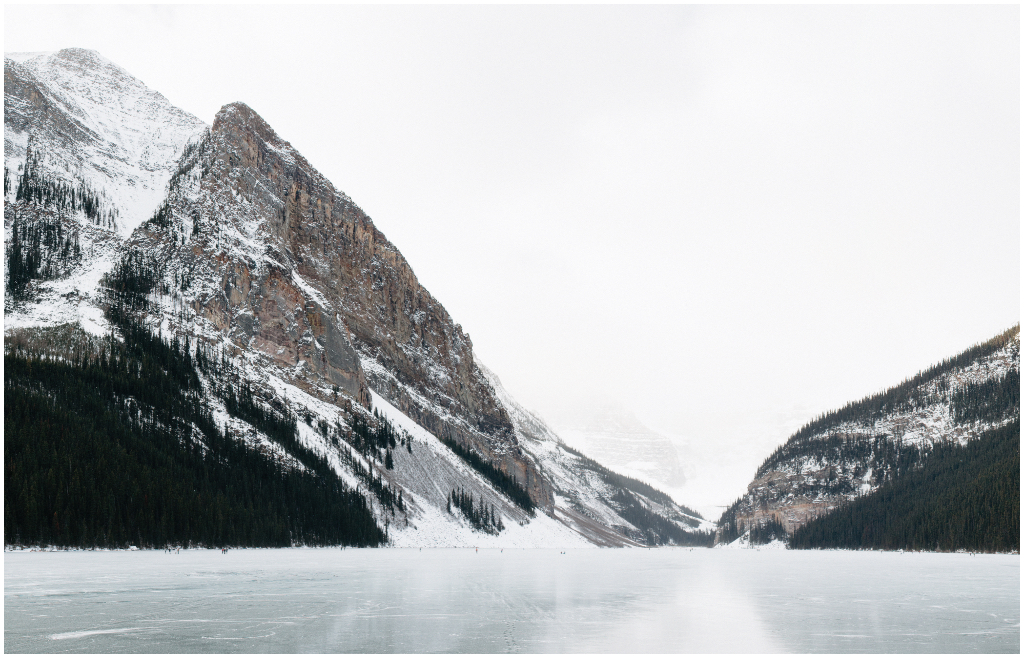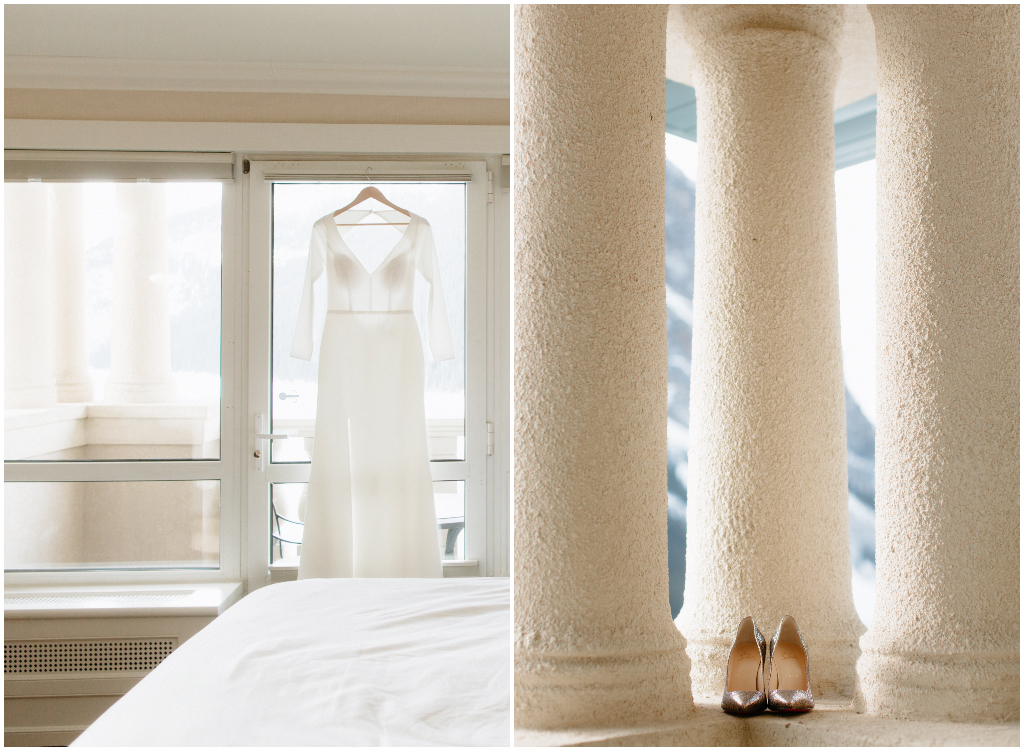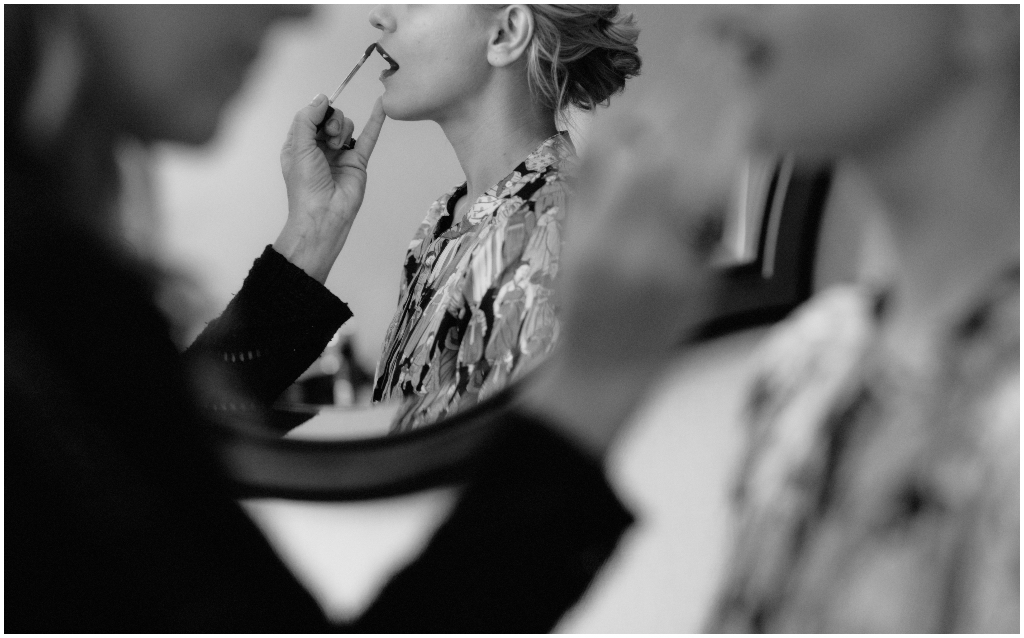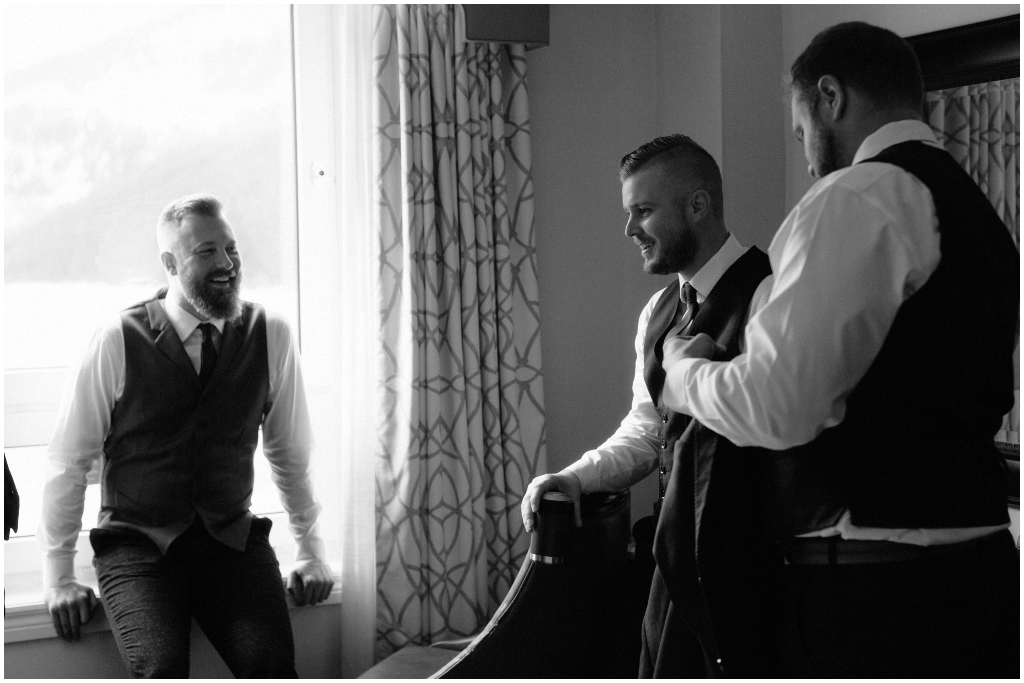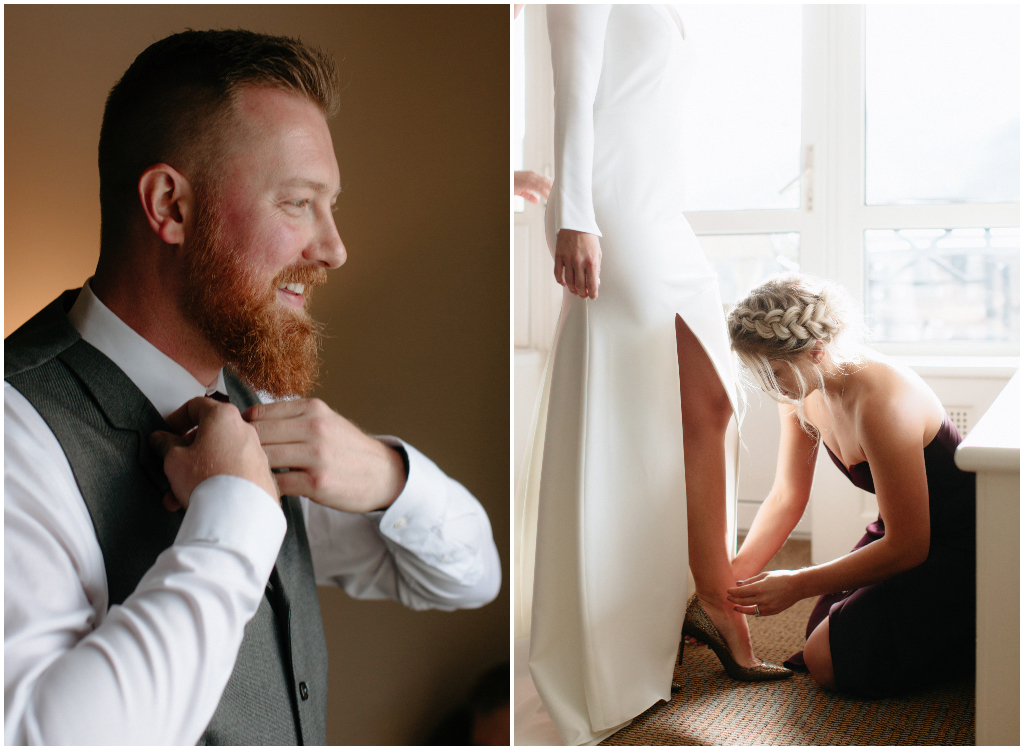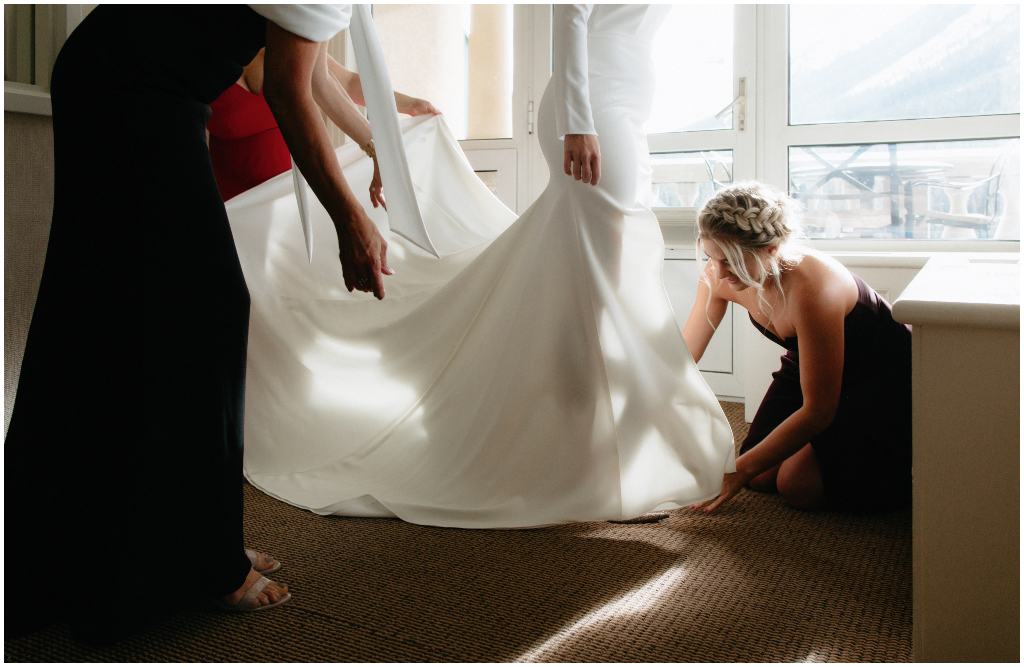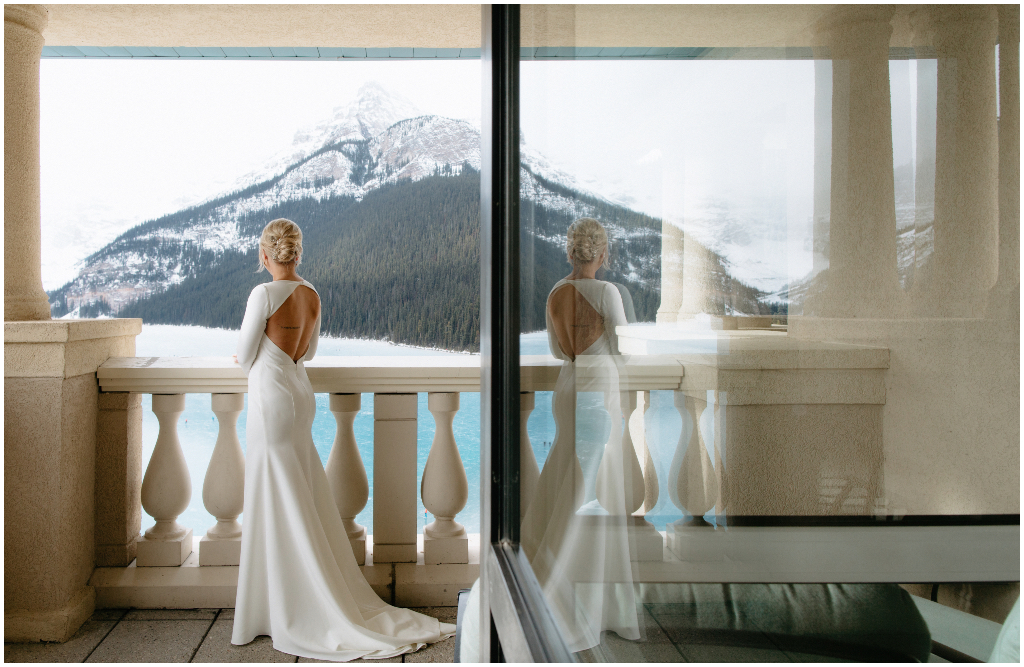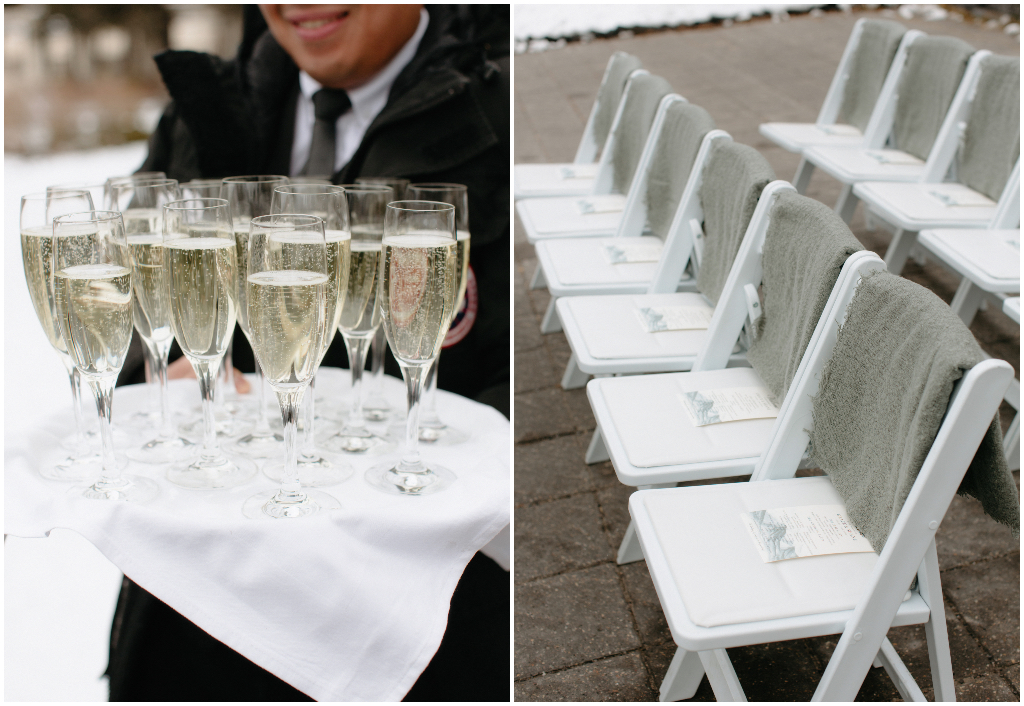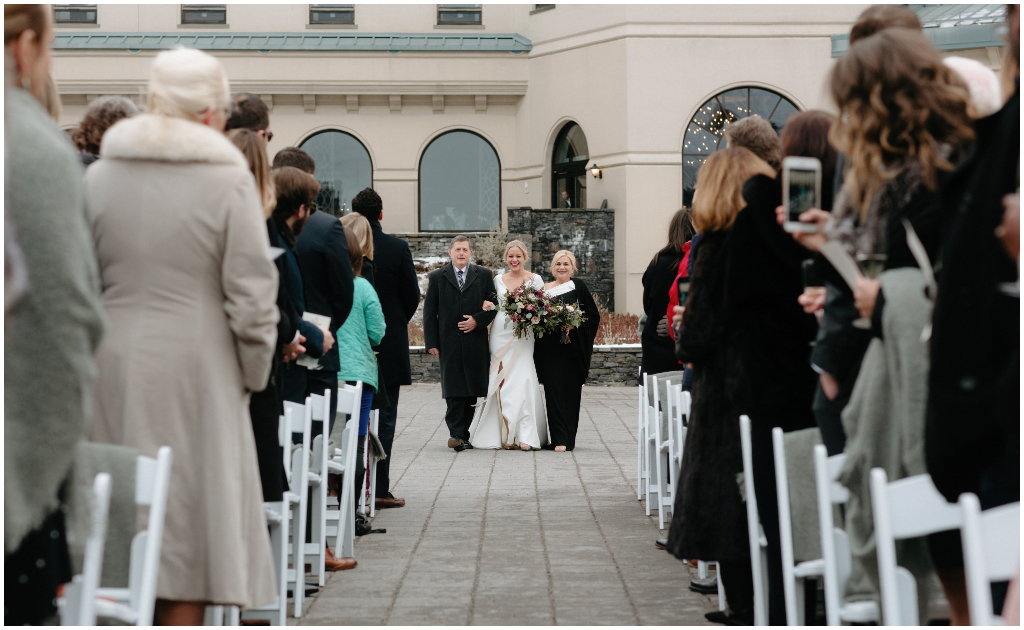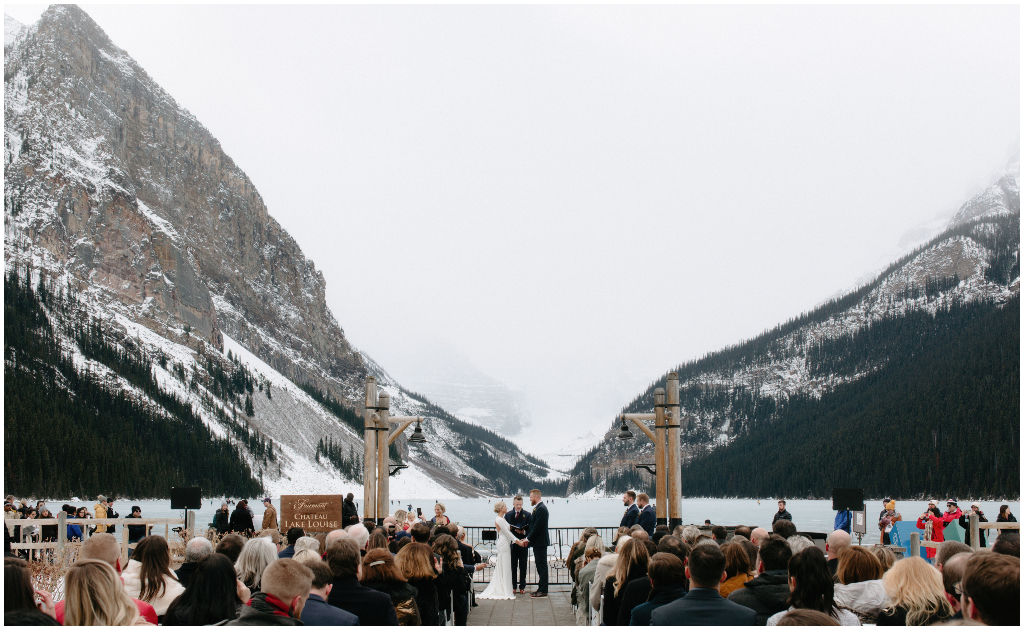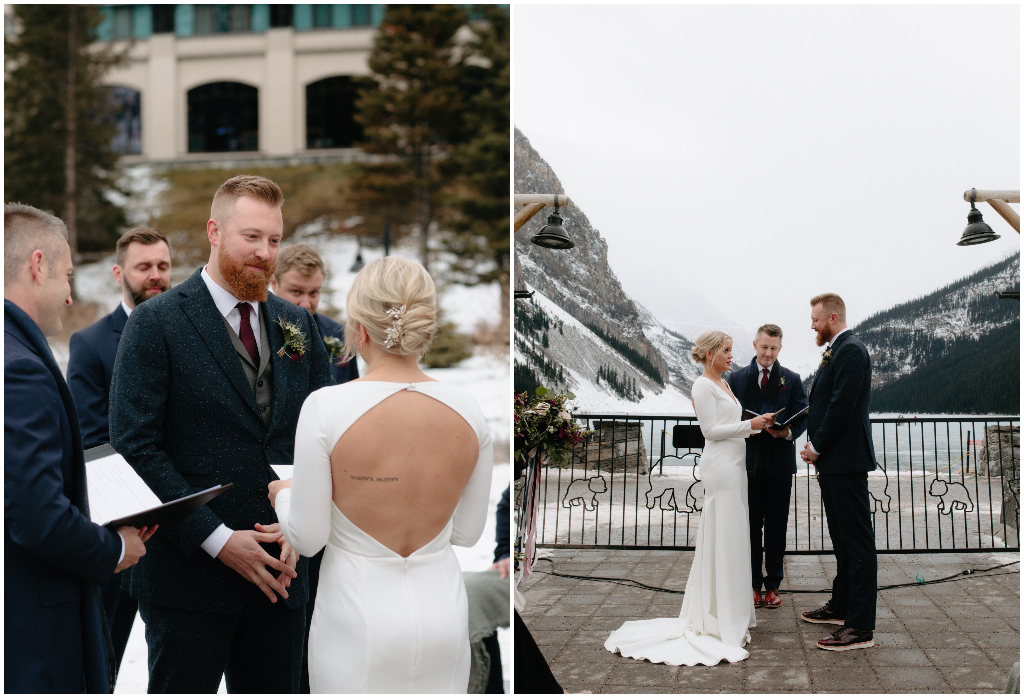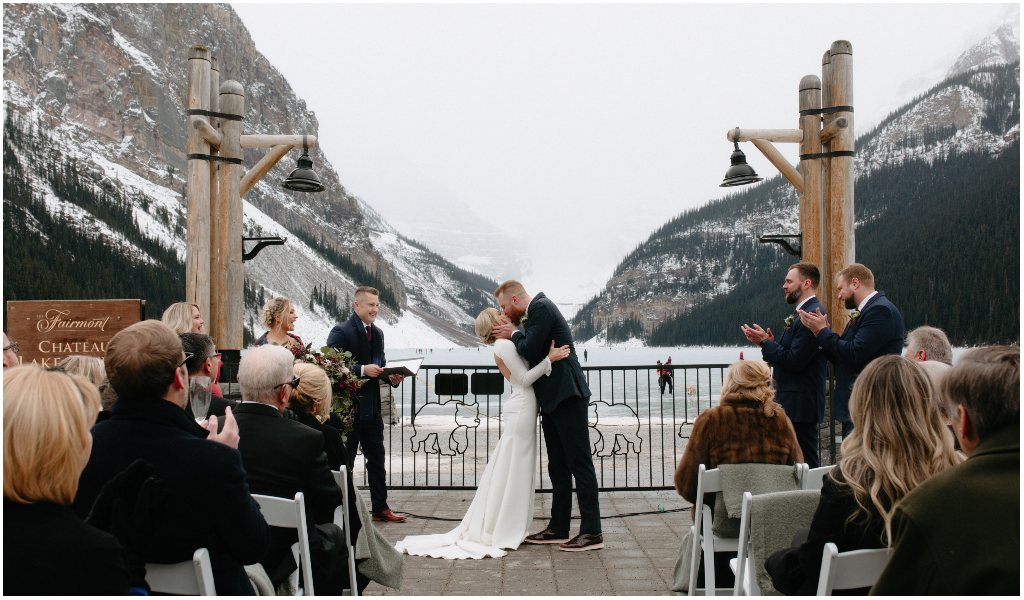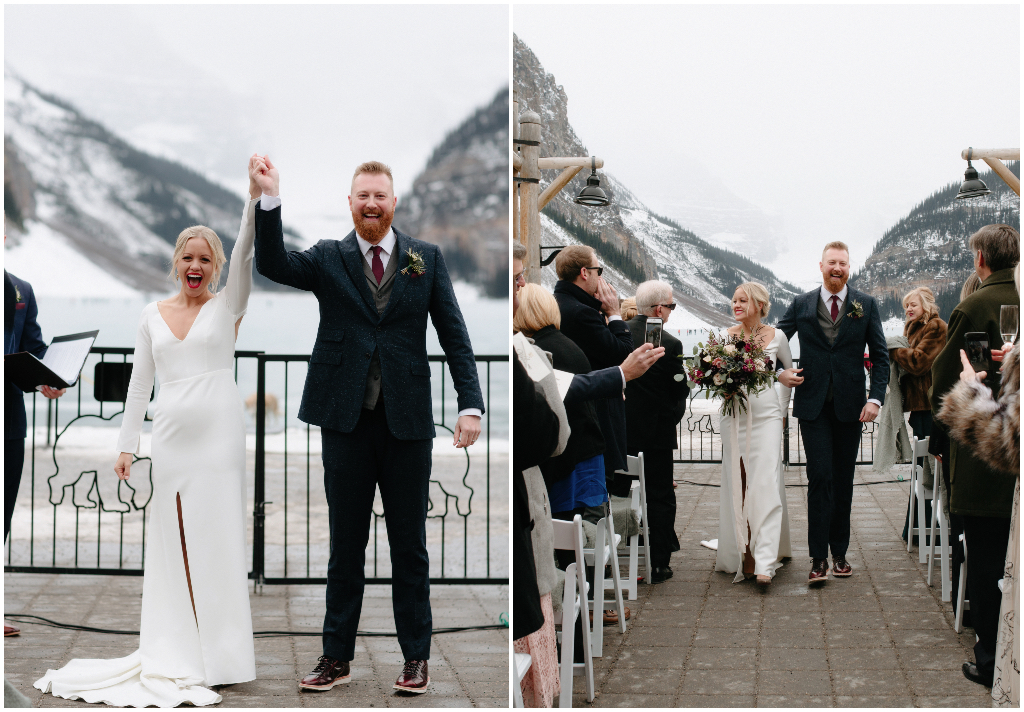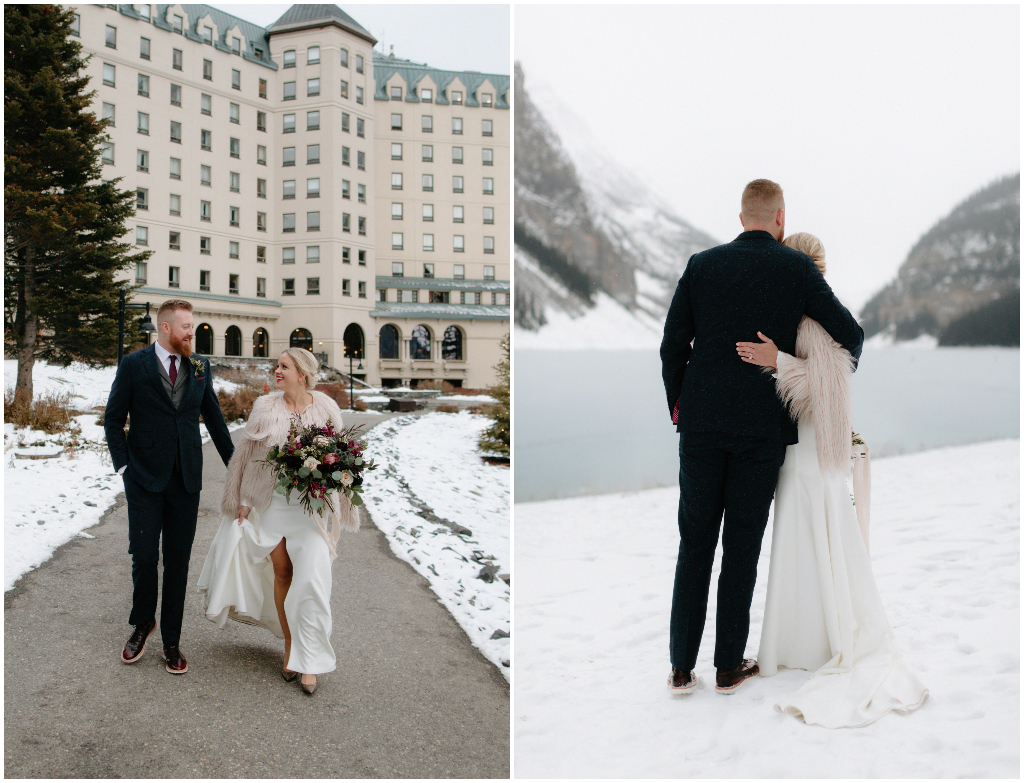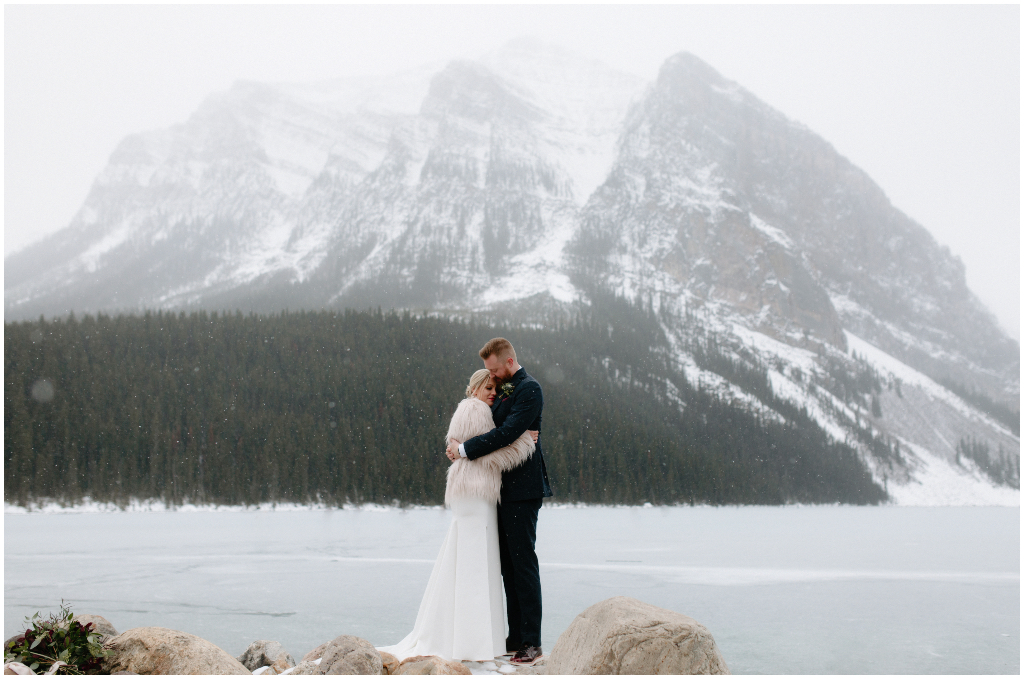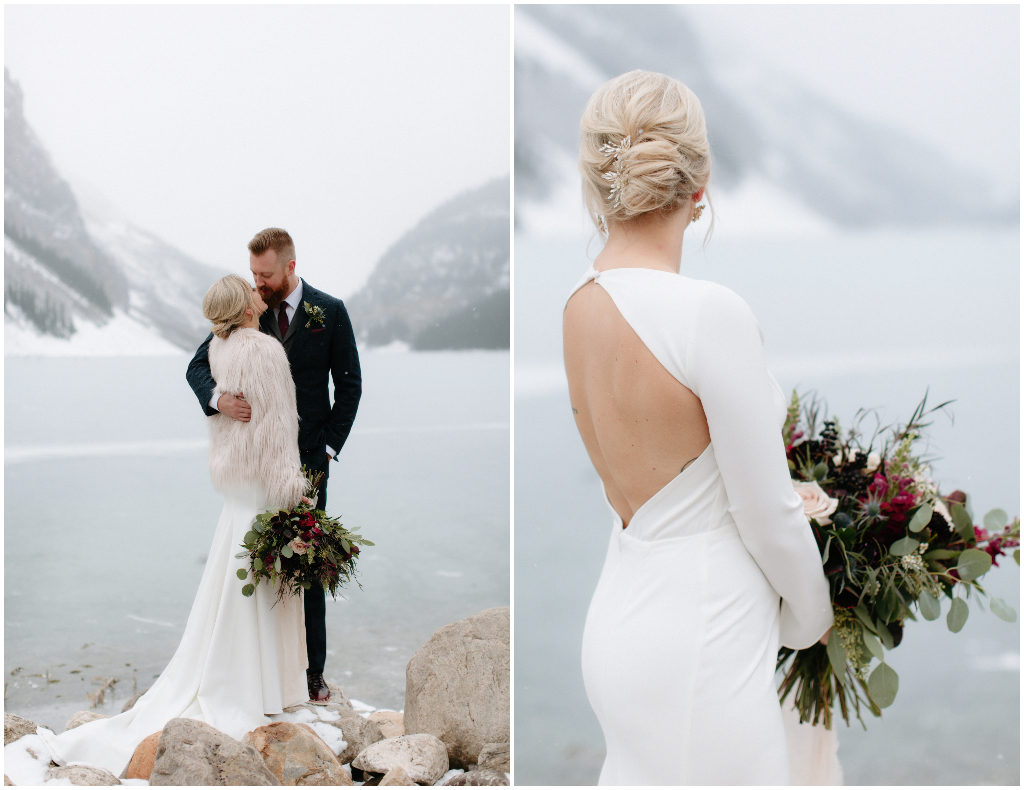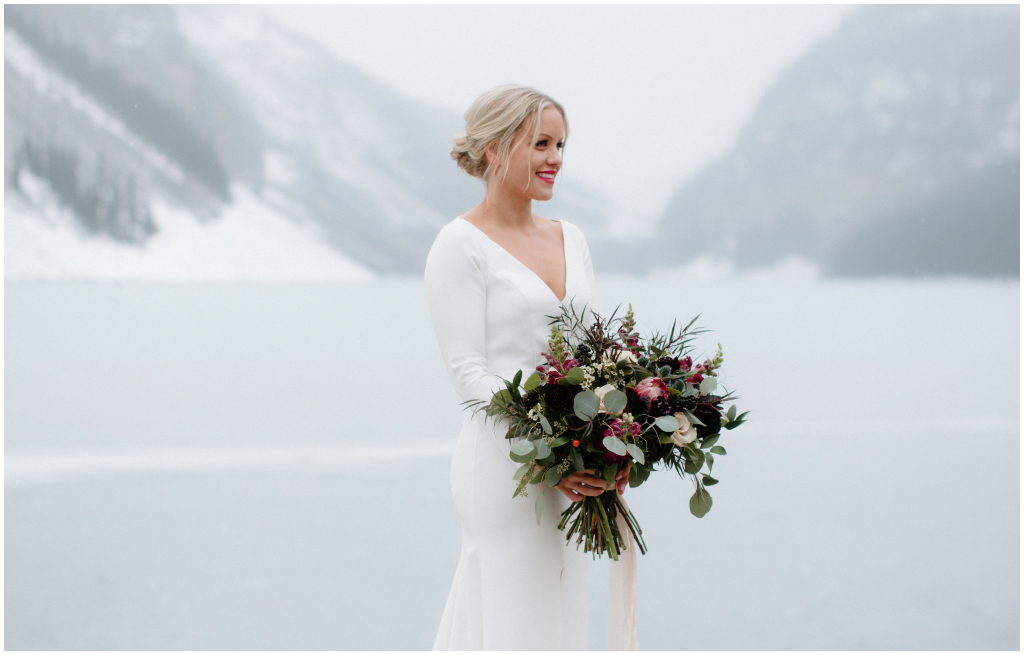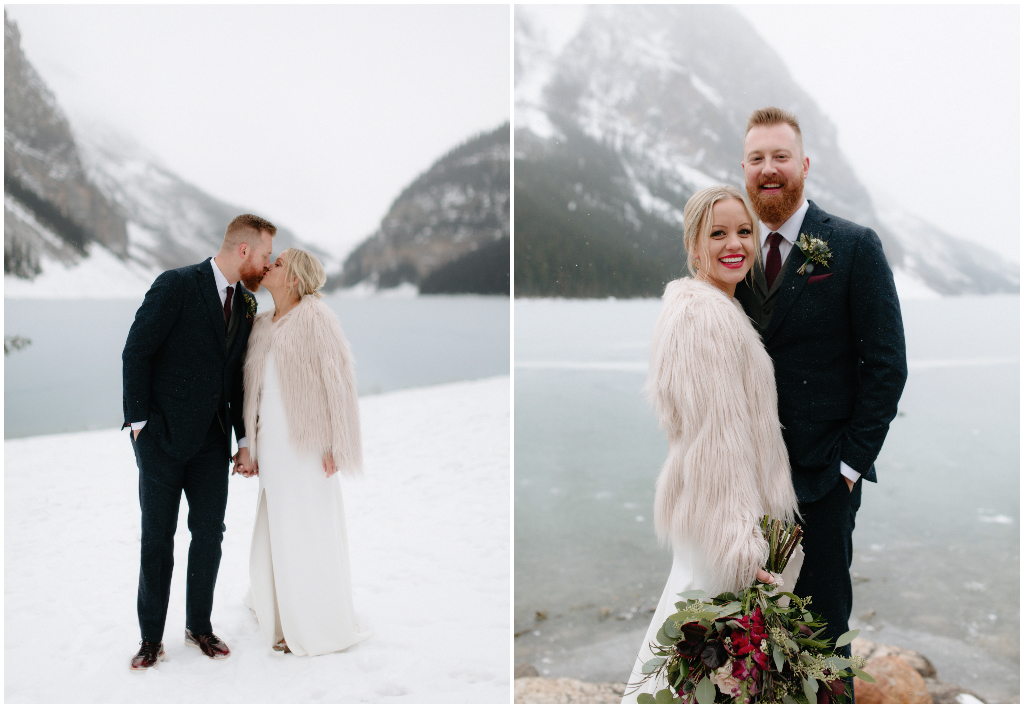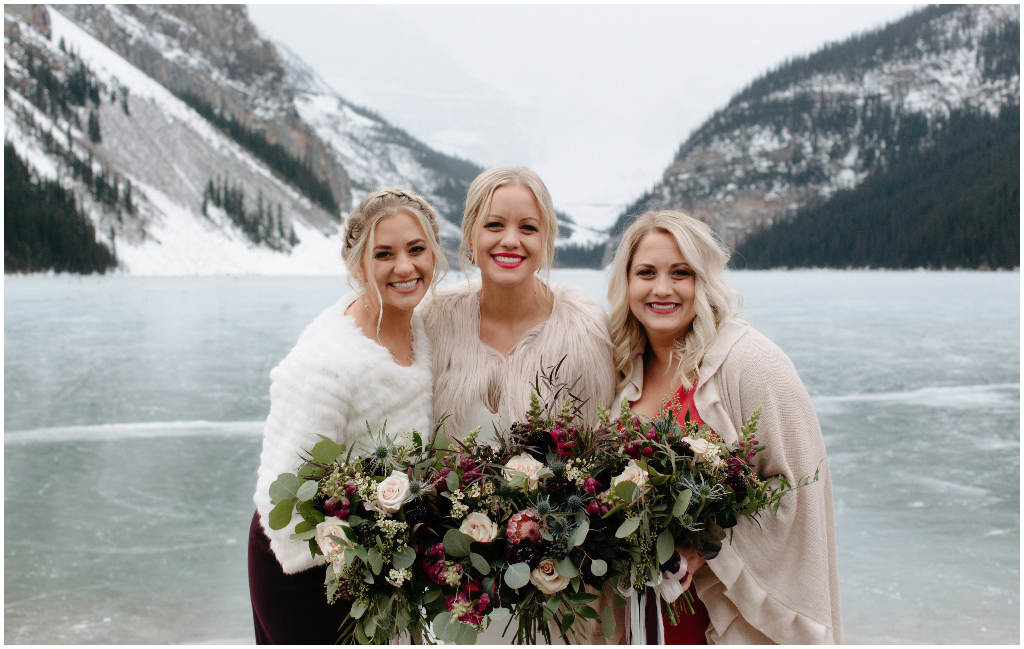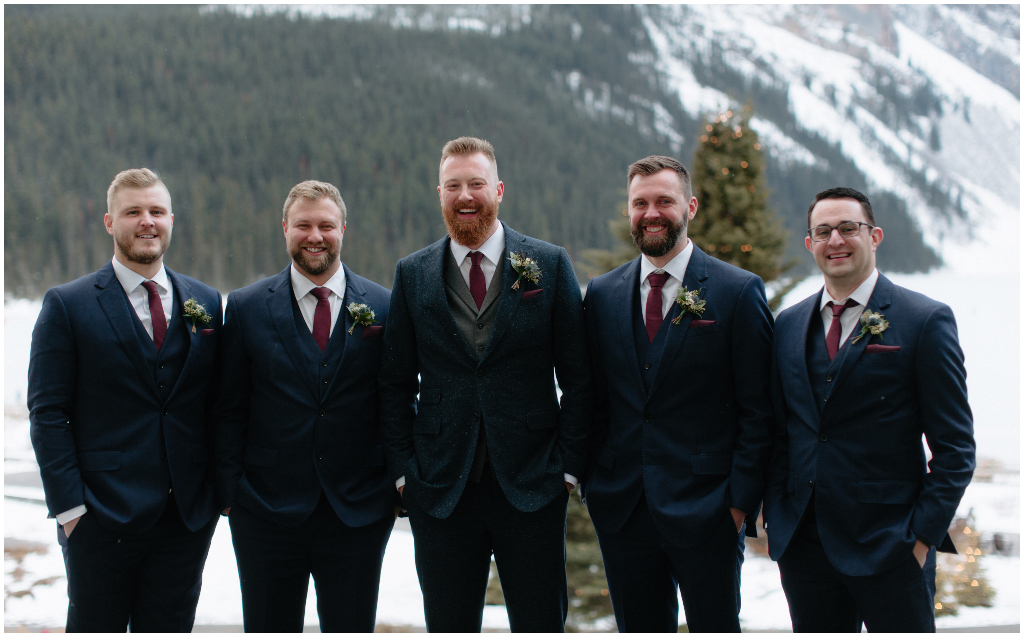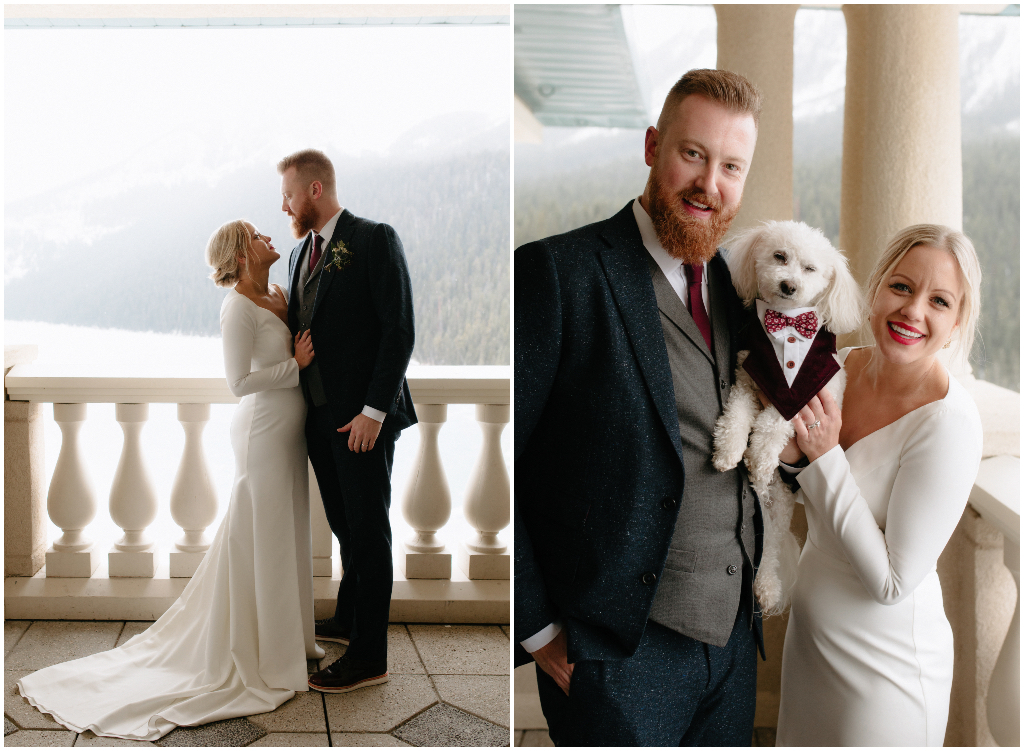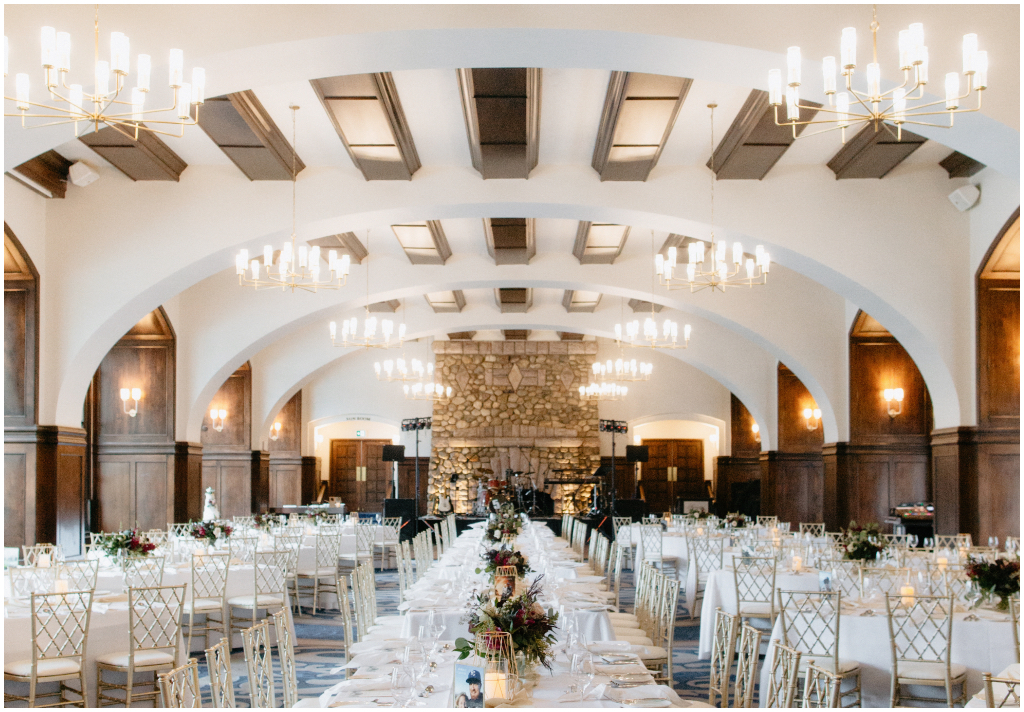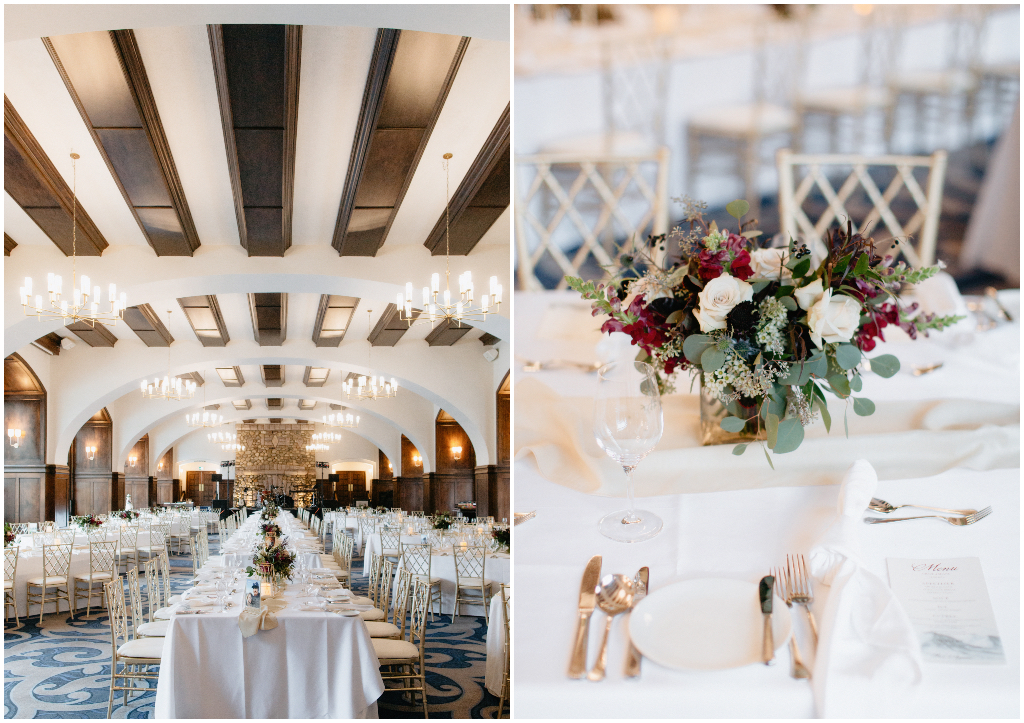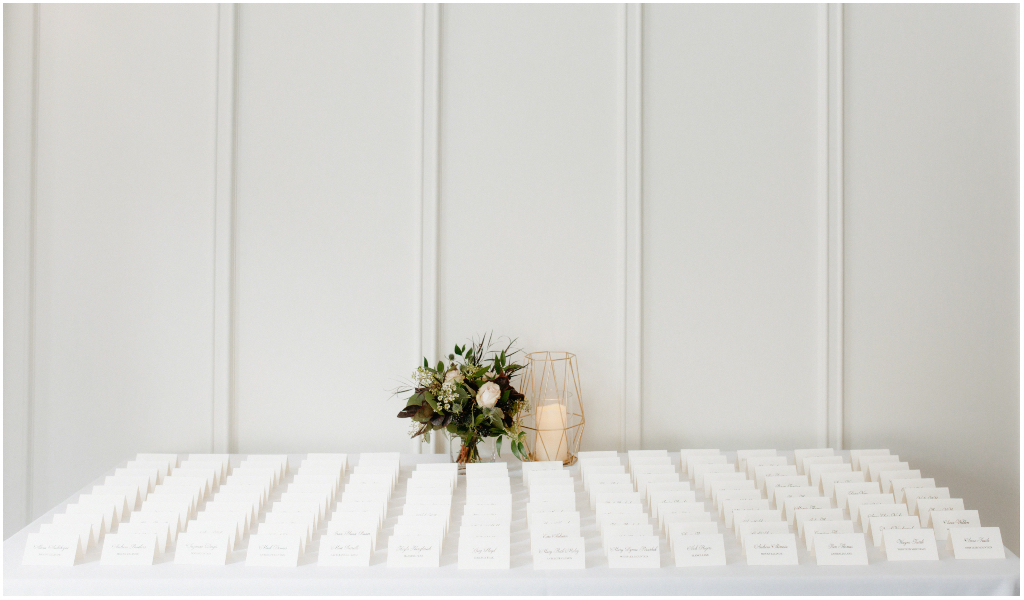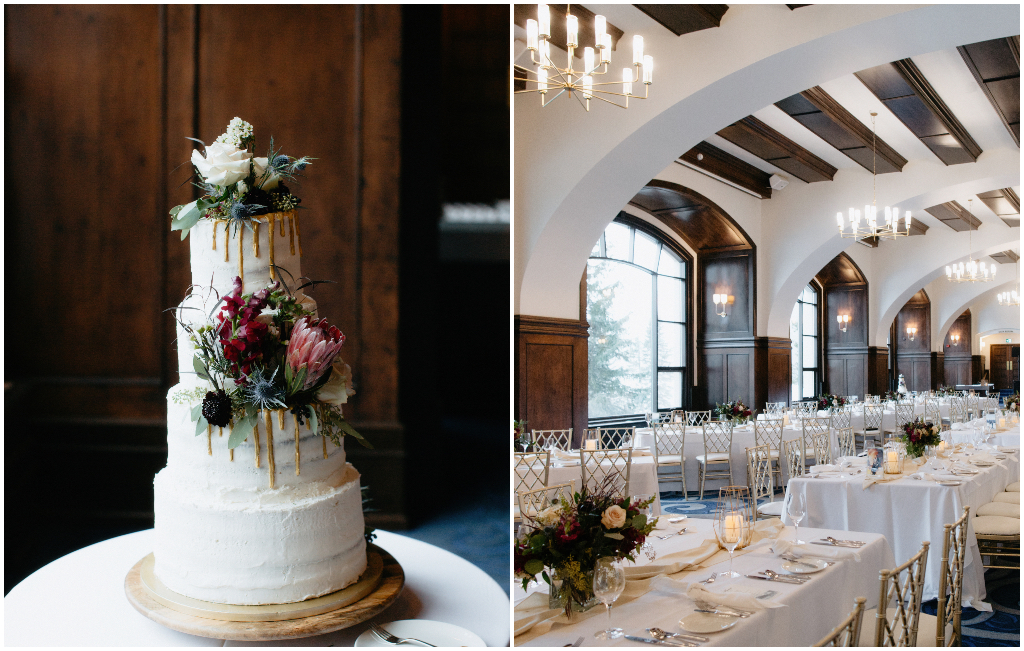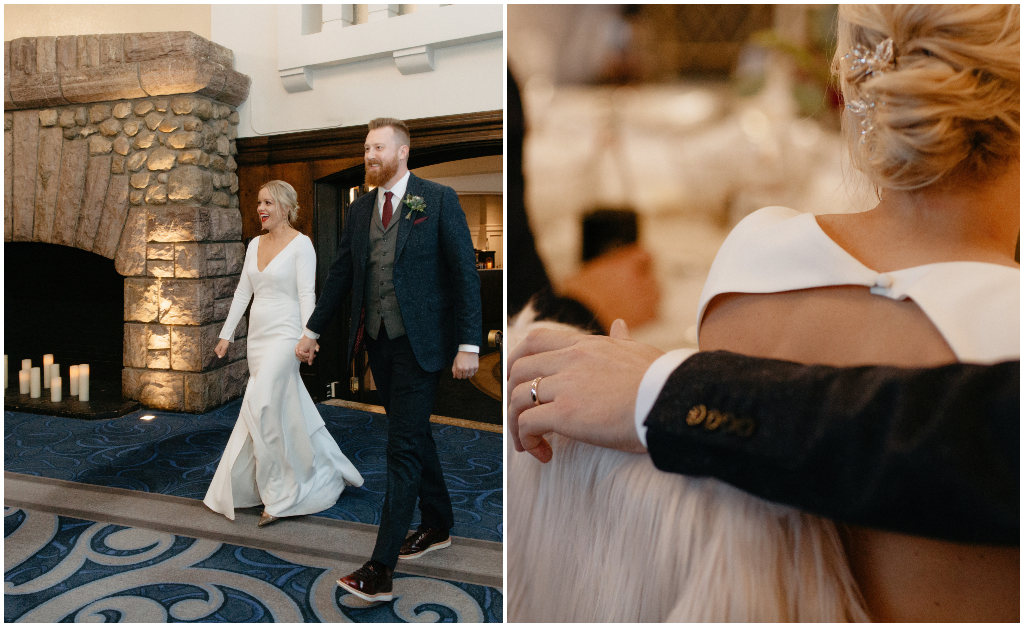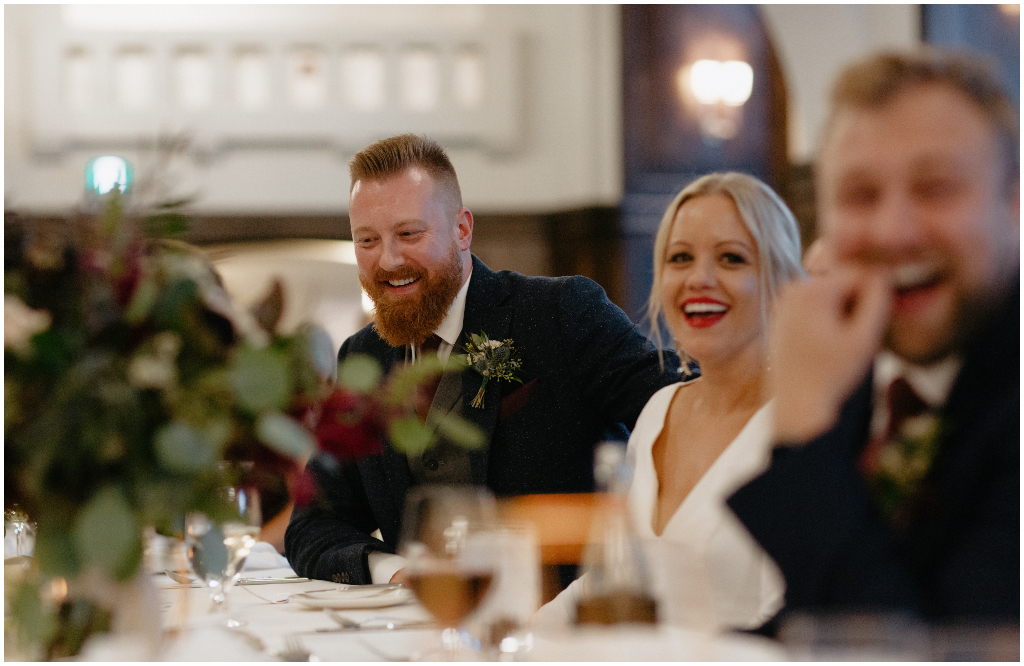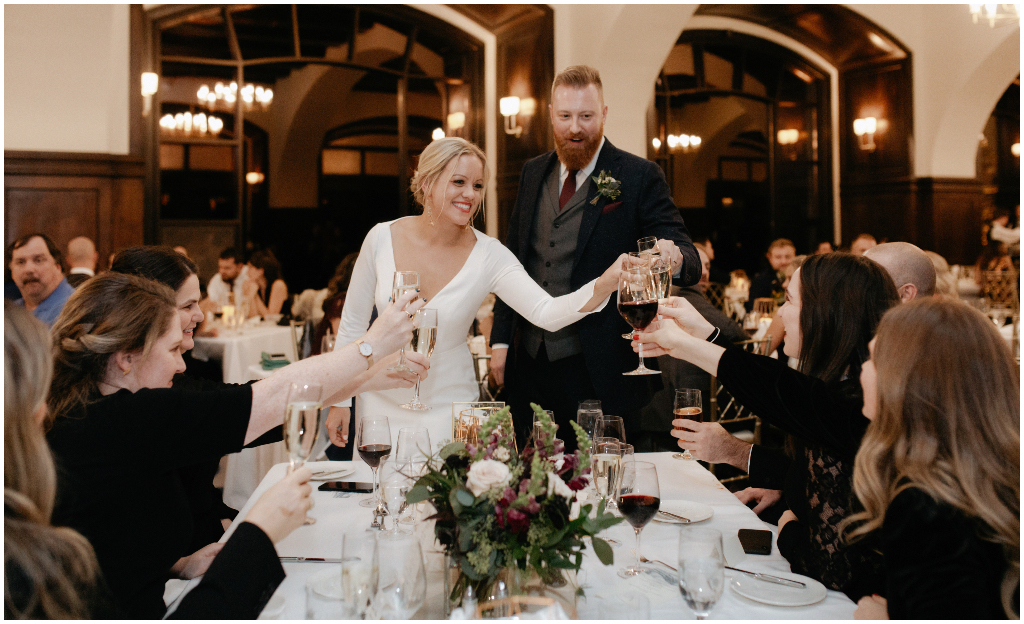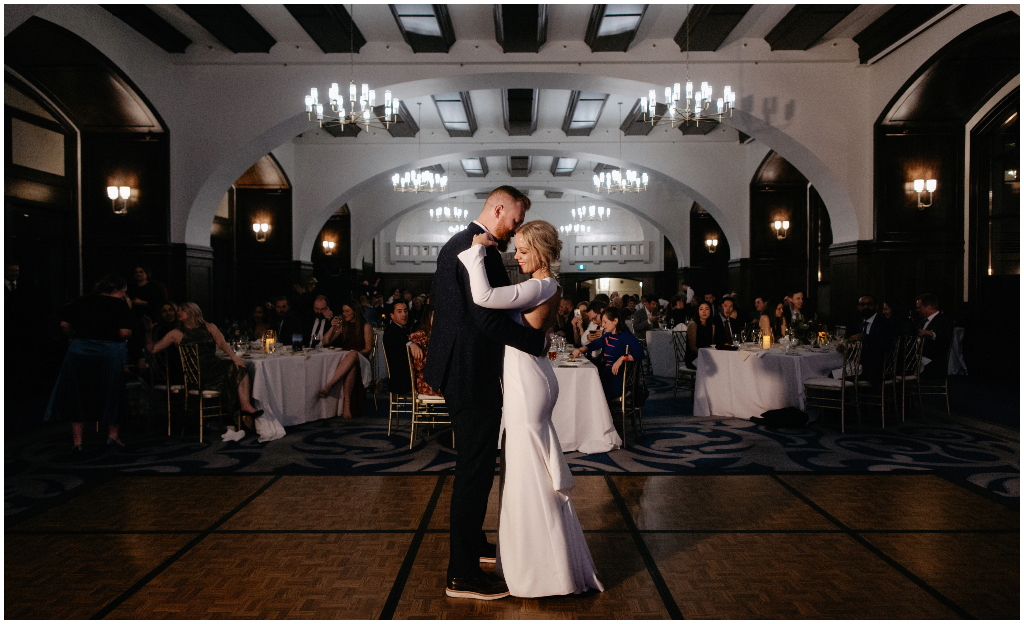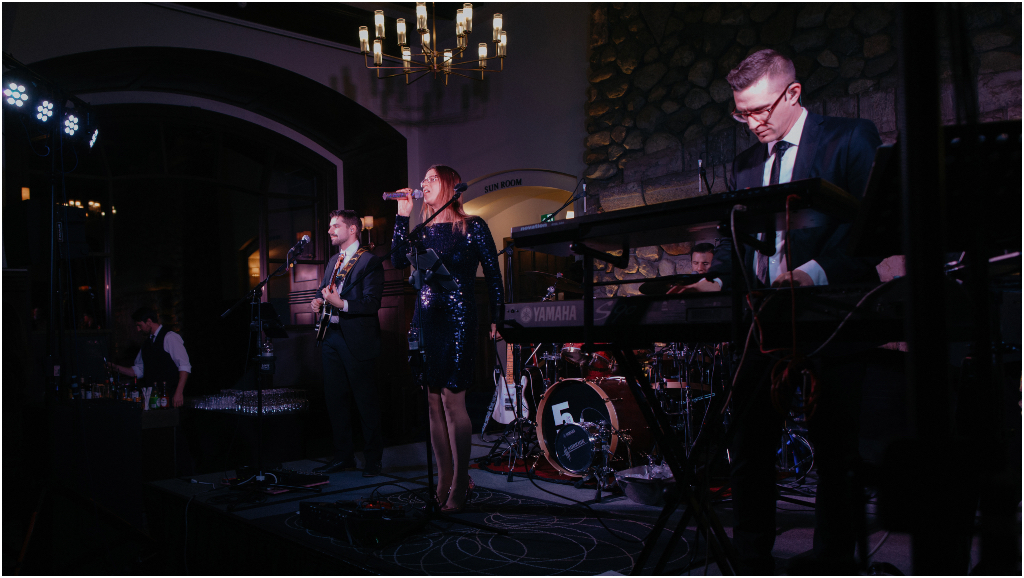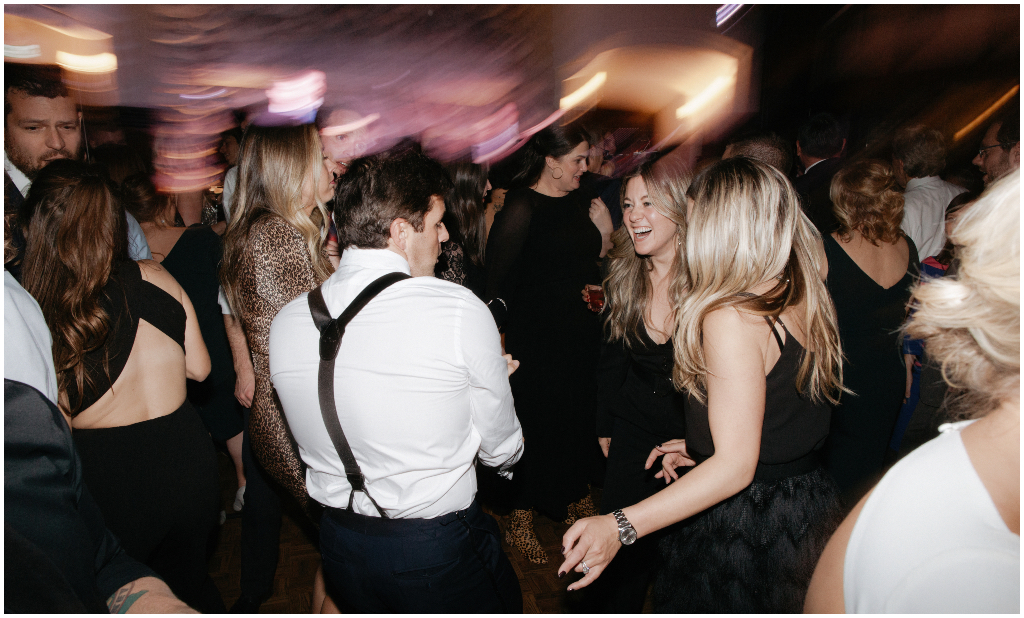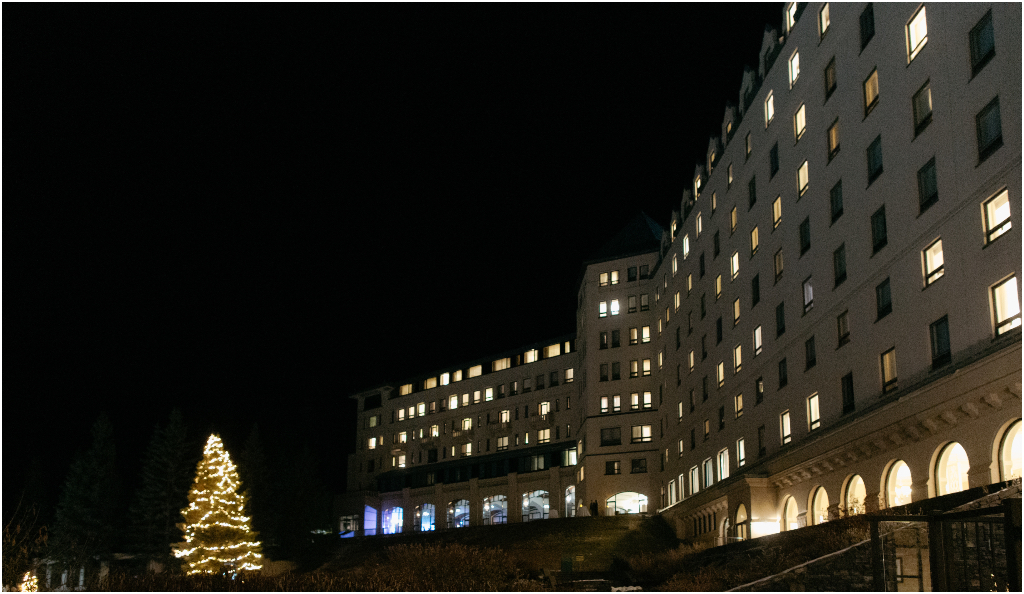 +  +  +  +  +  +  +  +  +  +  +
Suzanne, Lead Planner | Jennifer Bergman Weddings
Lake Louise Wedding Planners
Rocky Mountain Wedding Planners
01/28/17
Living in Alberta, winter is something you must embrace, or you're in for a long 5 – maybe 6, sometimes 7 – months! Erin and Adam chose to do just that by holding their February wedding in one of Canada's most spectacular destination wedding locations: Lake Louise. Their two main priorities for the wedding were to extend the festivities over the course of an entire weekend, and to provide guests with a quintessential winter experience in the Canadian Rockies.
The weekend began Friday morning with a chartered motor coach driving Edmonton guests to The Fairmont Chateau Lake Louise. Following a delicious rehearsal dinner in the Alpine Room, guests gathered for hot chocolate and s'mores by the lakeside fire pits and ice bar. On the morning of the wedding, Adam and his groomsmen hosted a pick-up hockey game on the frozen lake, while the ladies enjoyed a leisurely morning in their suite getting ready for the big day.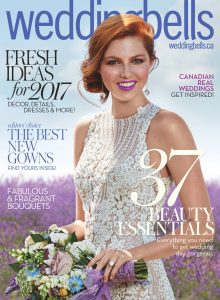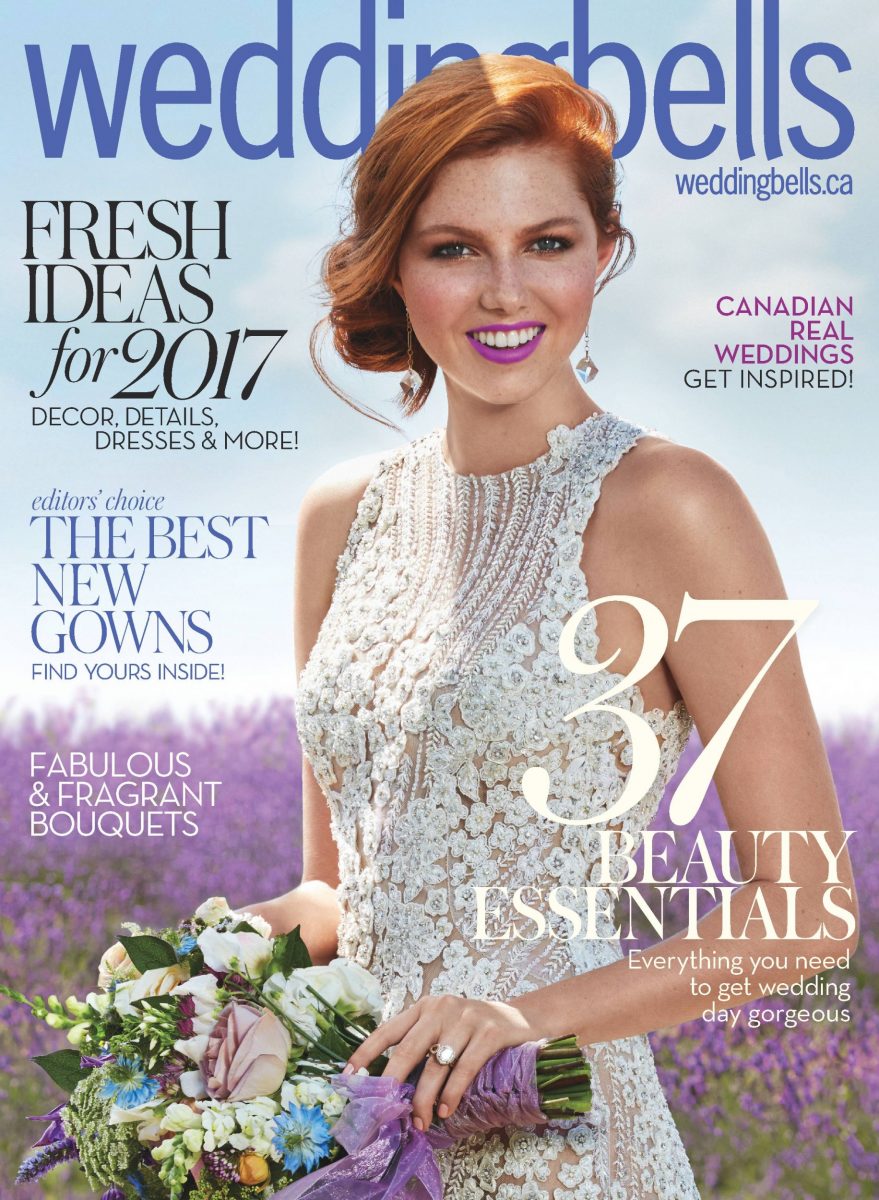 After exchanging vows in the Victoria Ballroom, the newlyweds went off for photos with their wedding party while guests departed on horse-drawn sleigh rides! Our team spent the next few hours transforming the ballroom with long wooden tables, lush greenery runners, tons of candlesticks and gold accents. The party continued in the Glacier Saloon where late night snacks including poutine and sliders were served, and dancing in hotel slippers went on until the early hours of the morning.
This truly stunning winter destination wedding is featured in the Spring / Summer 2017 issue of Weddingbells Magazine, so grab a copy and enjoy the images below captured by the very talented Brittany Esther Photography.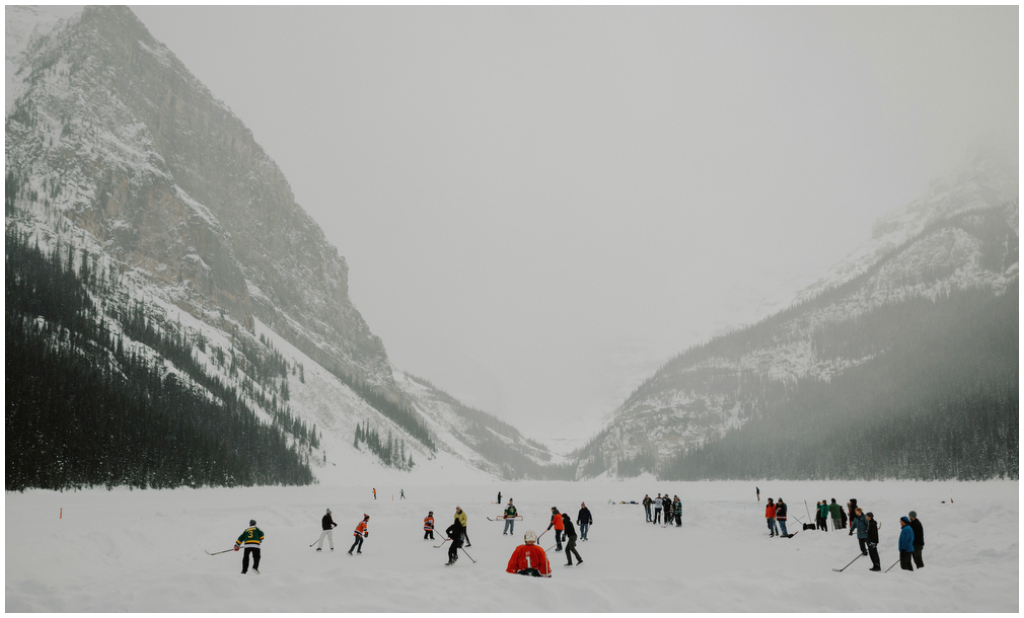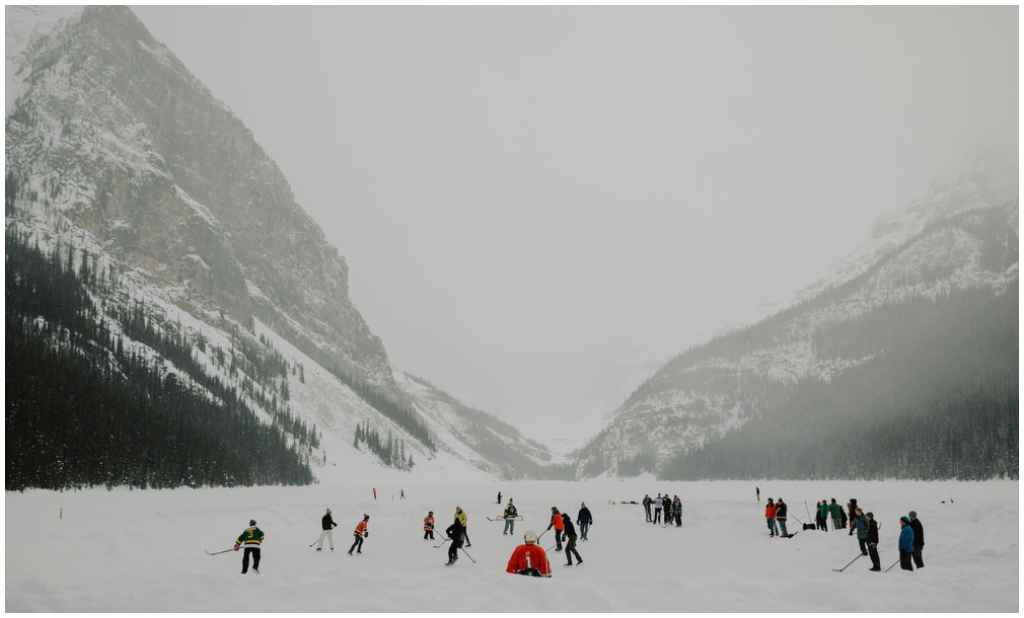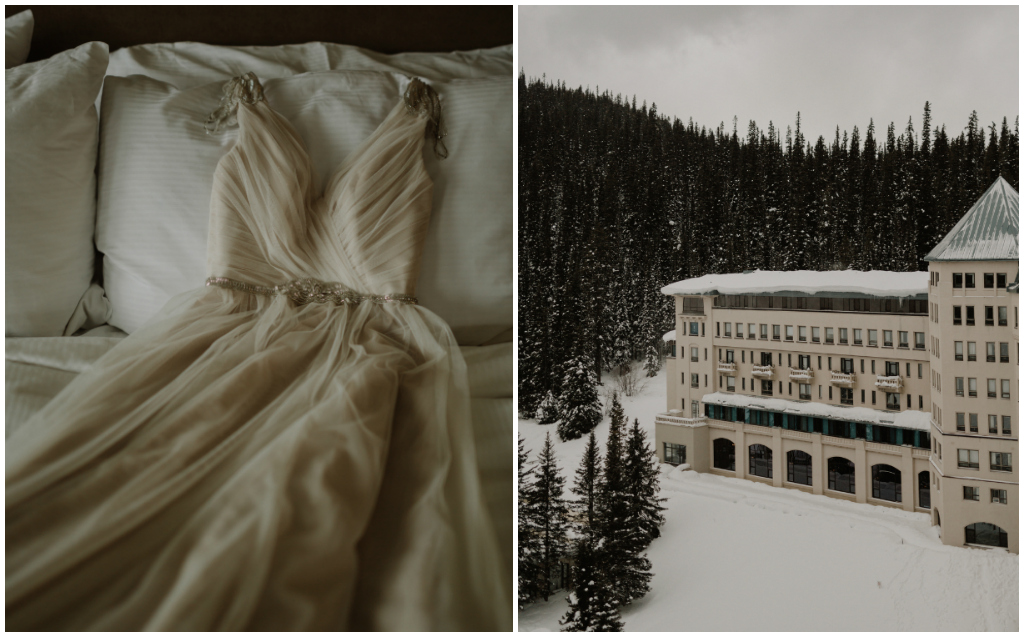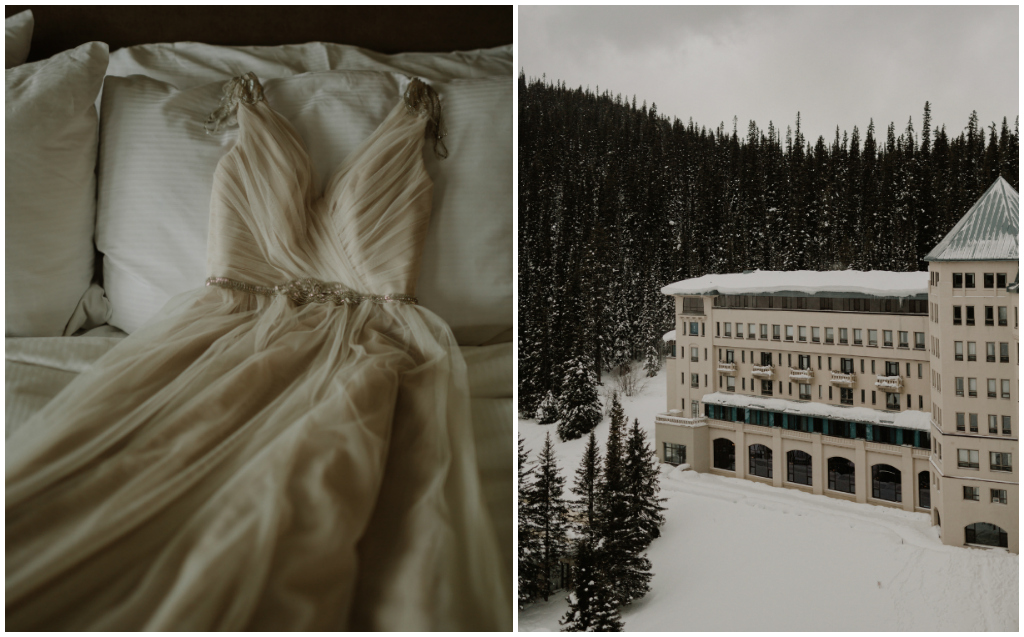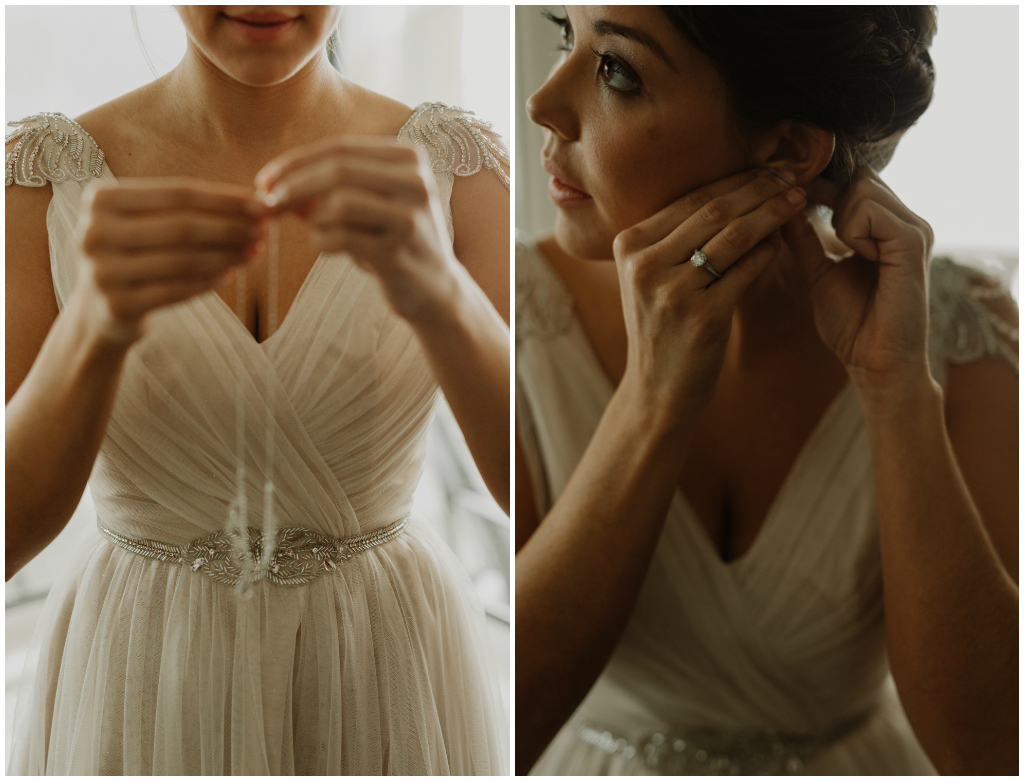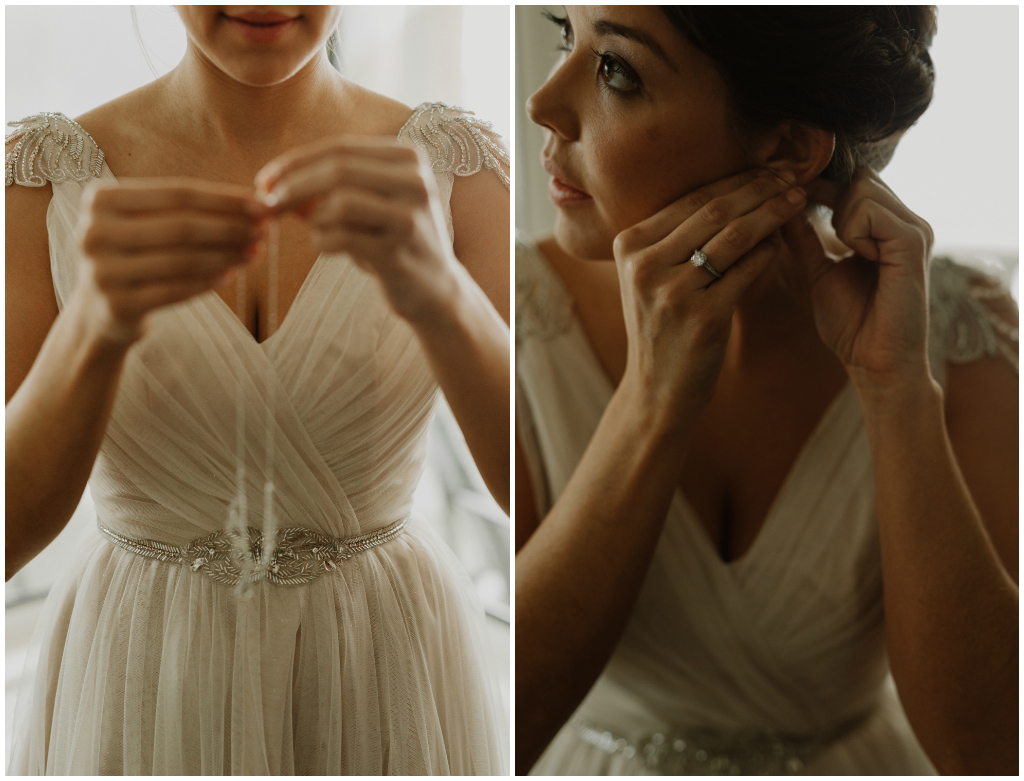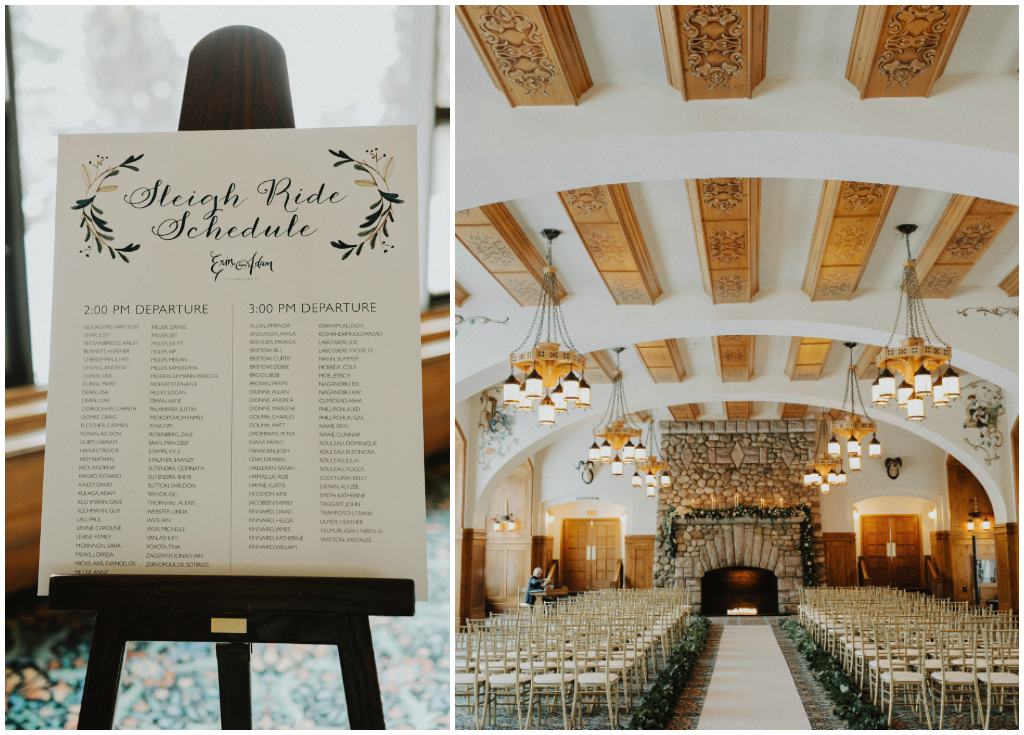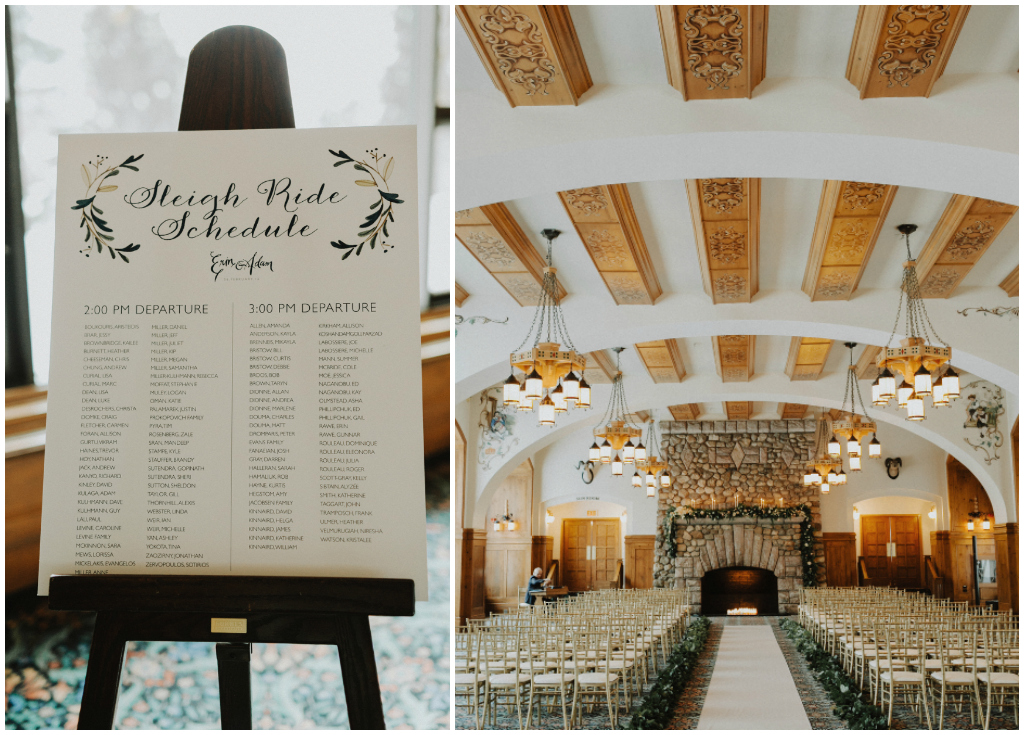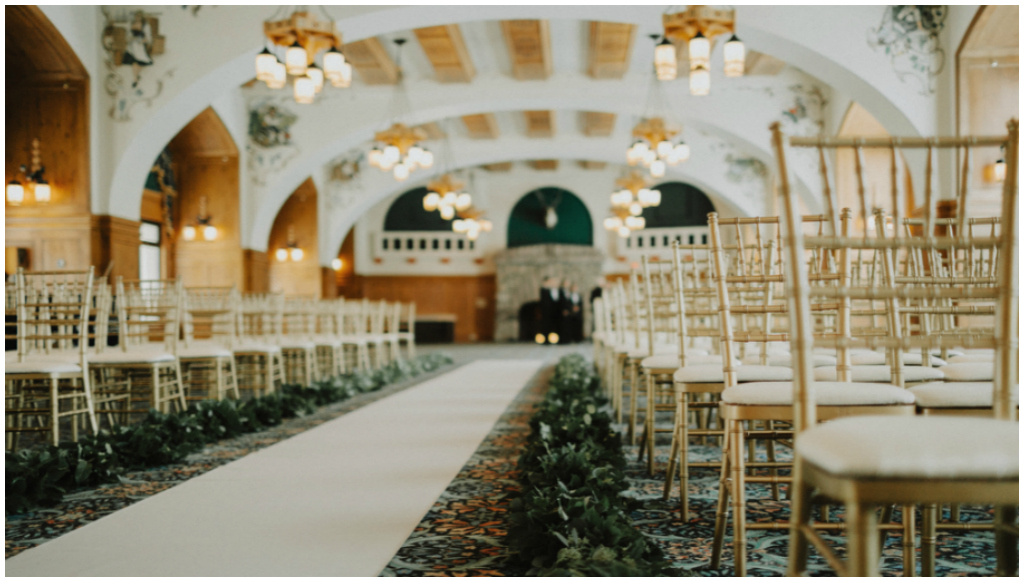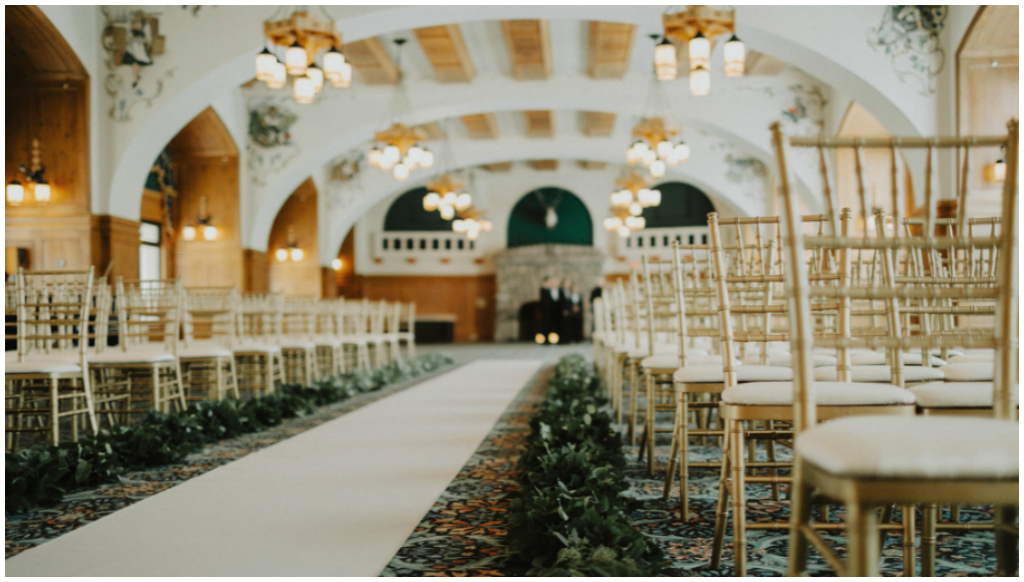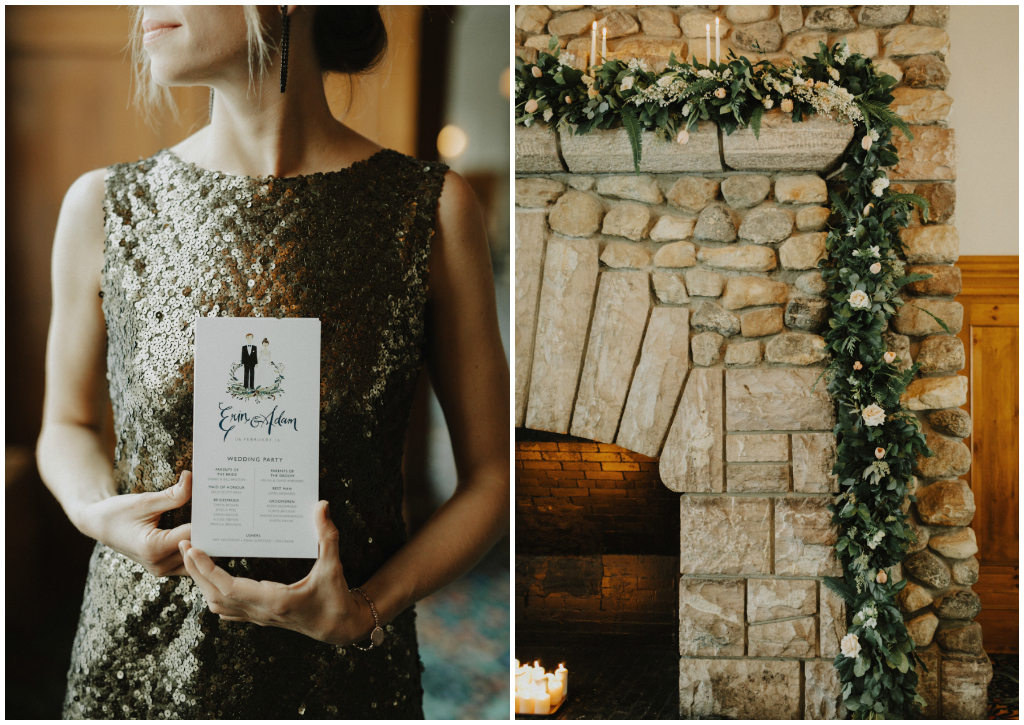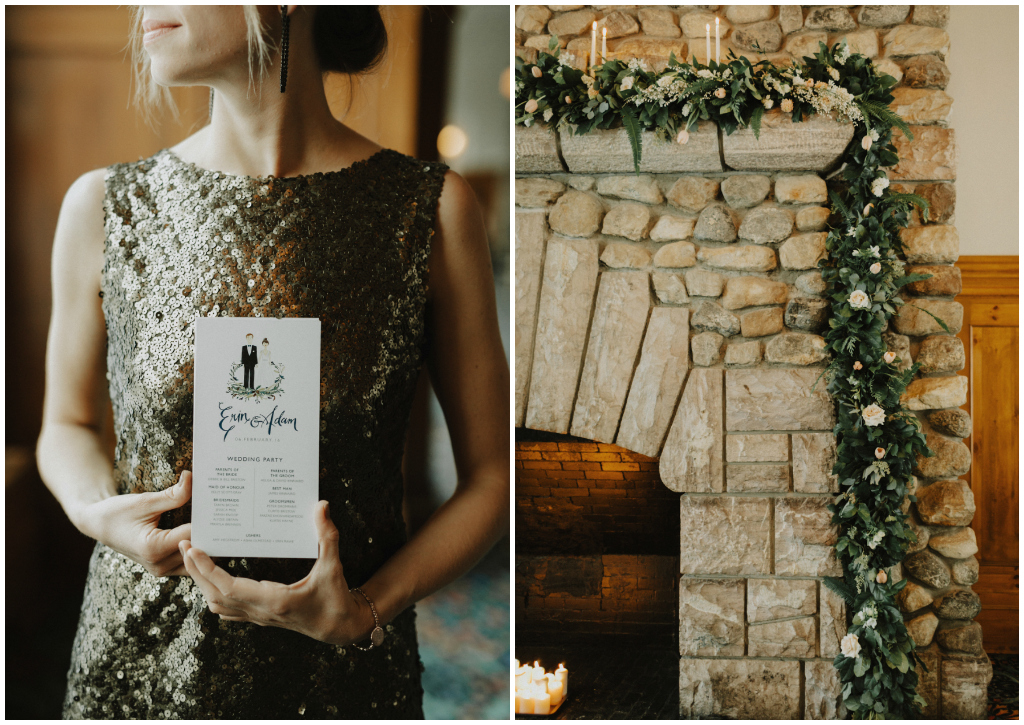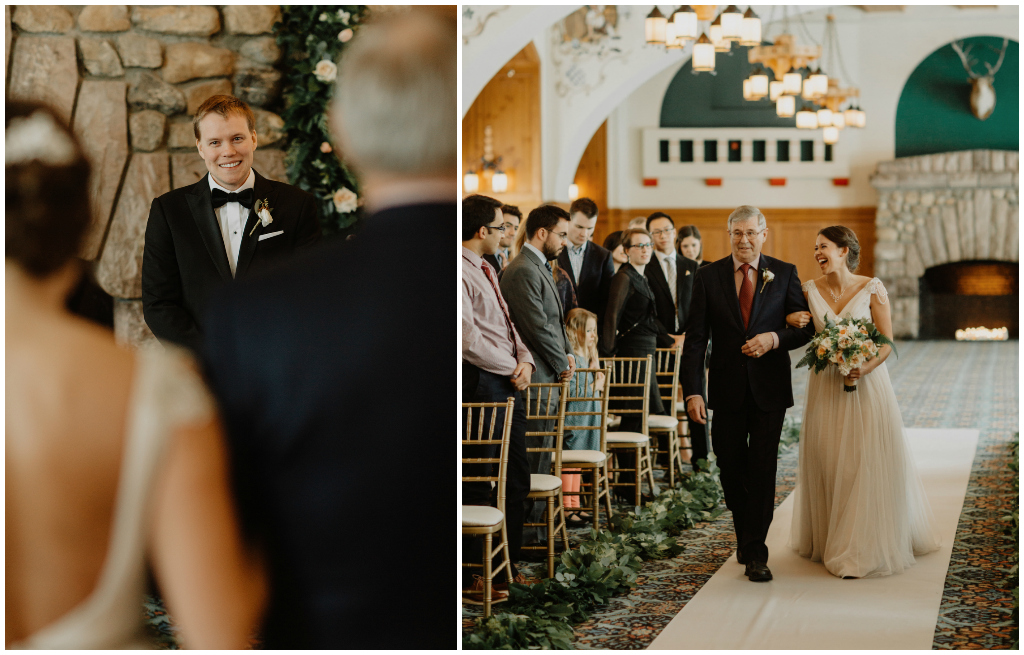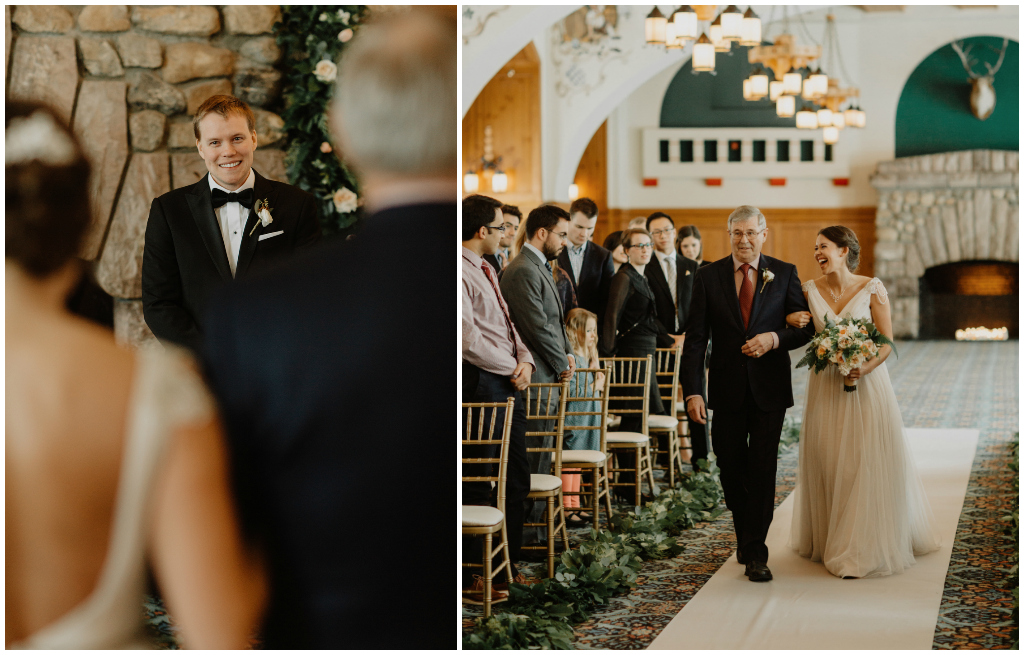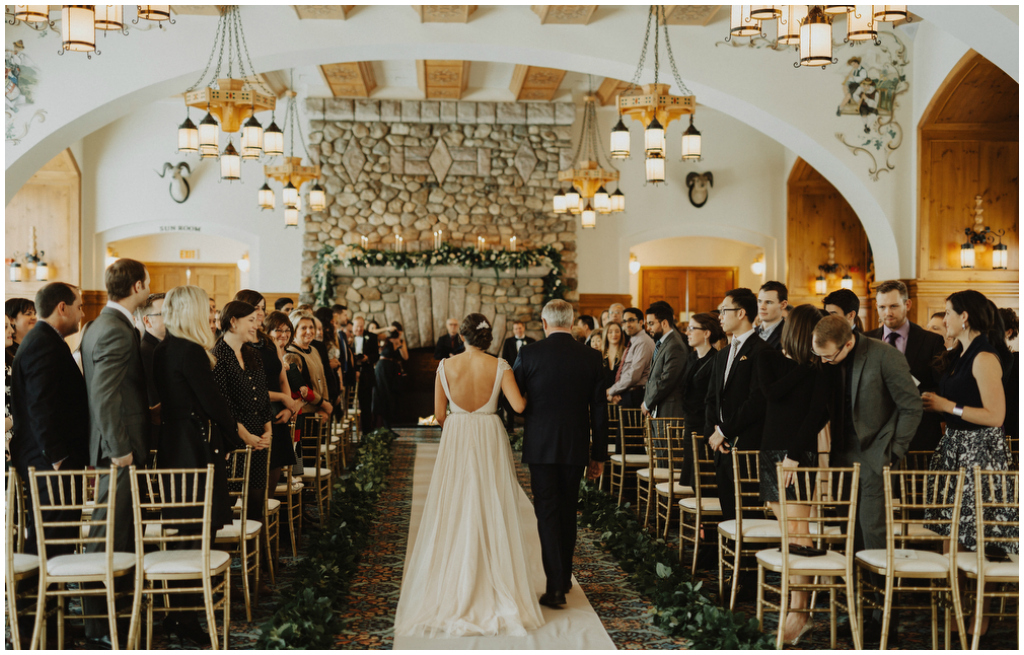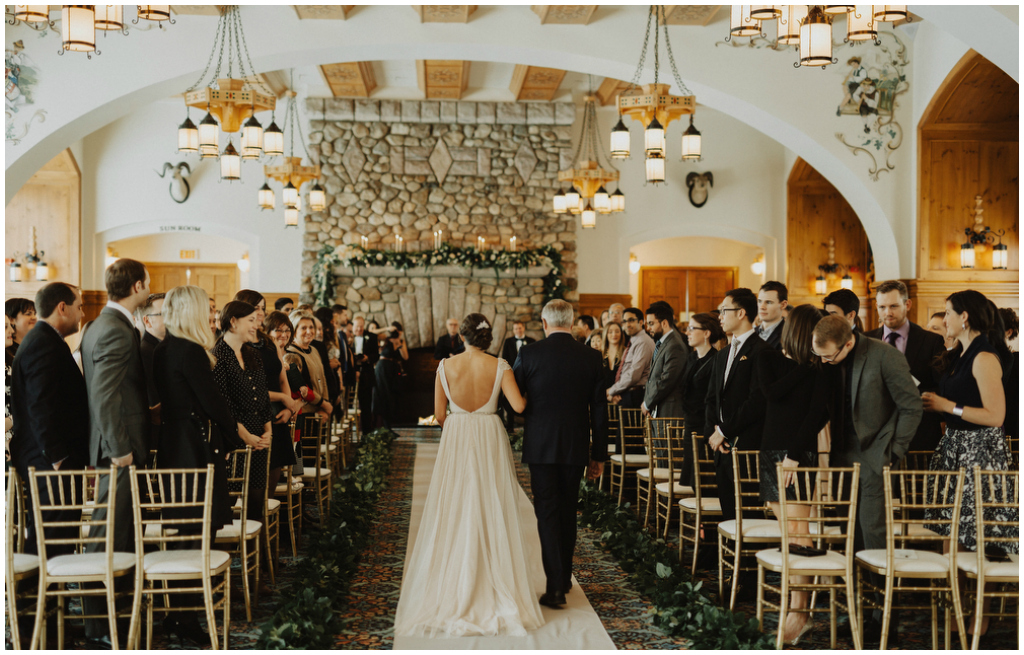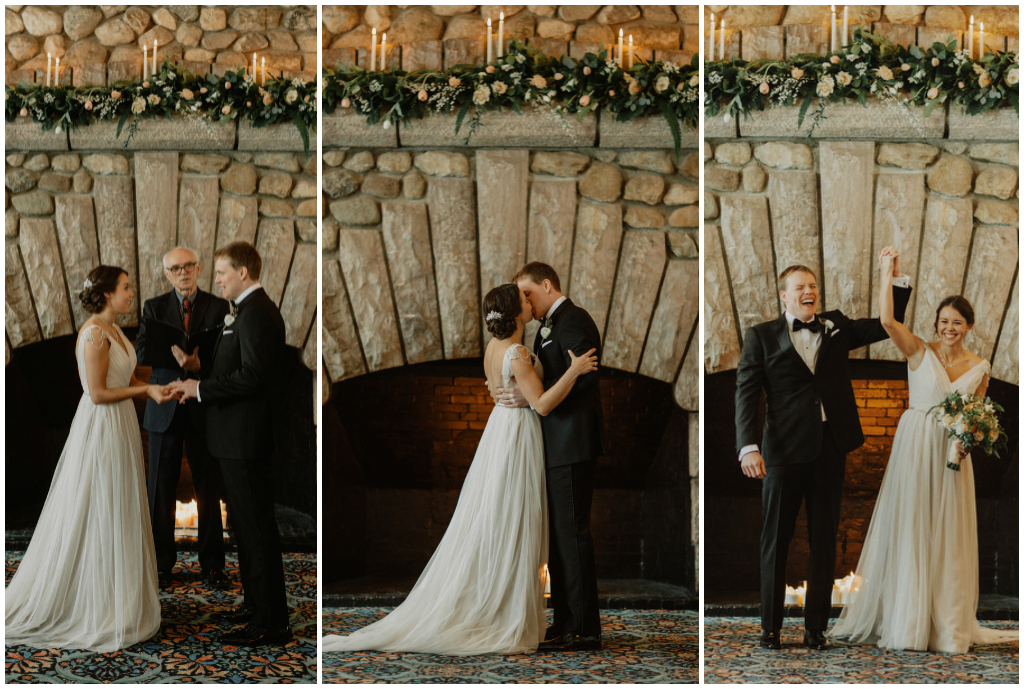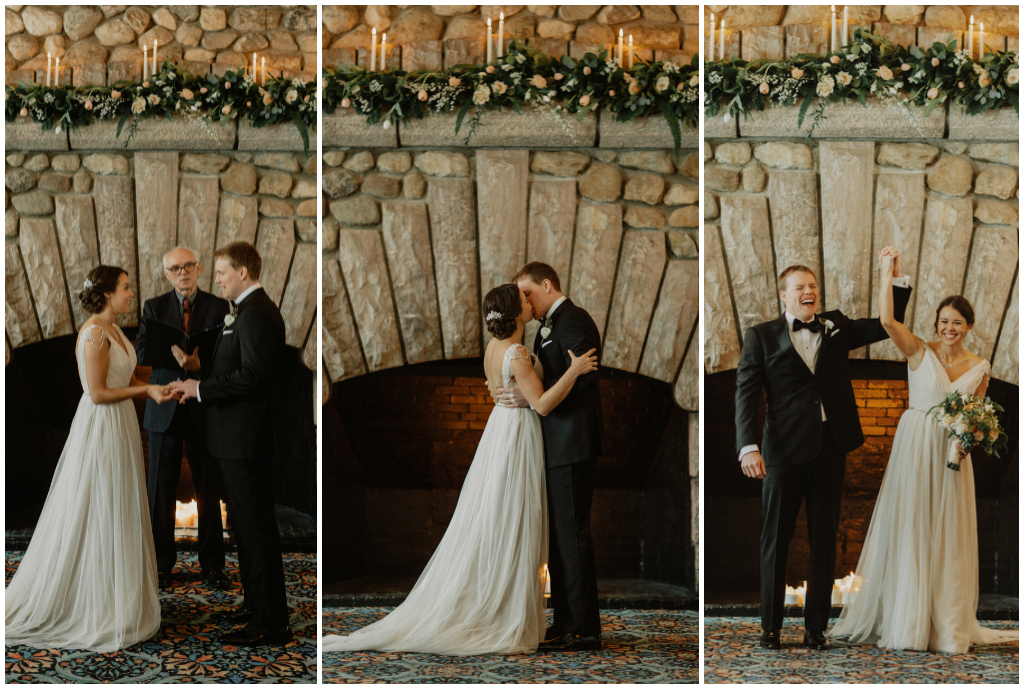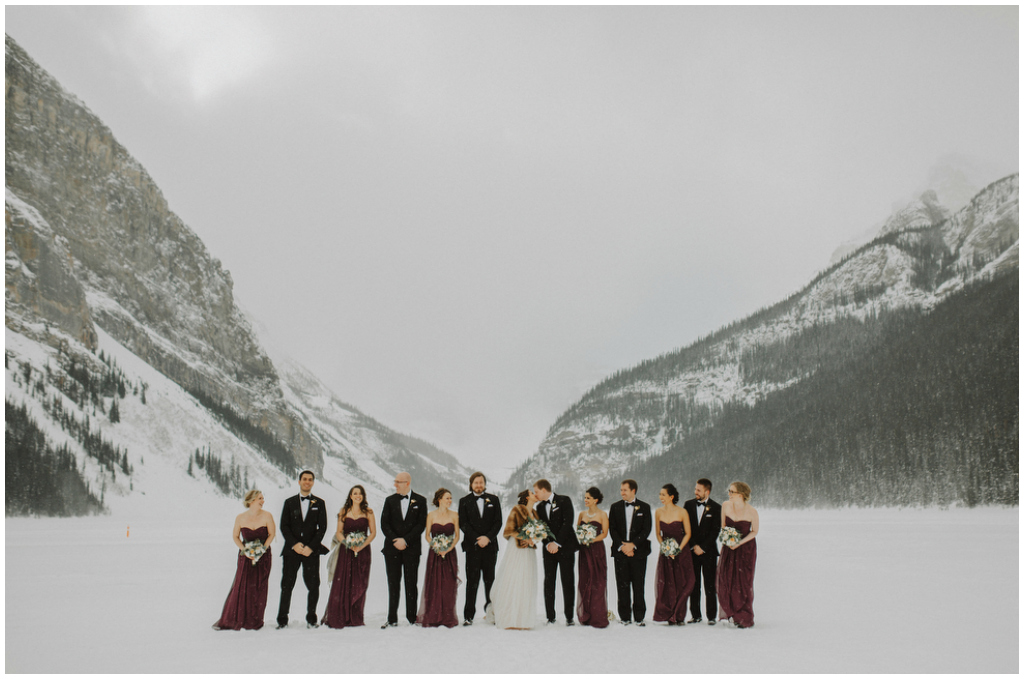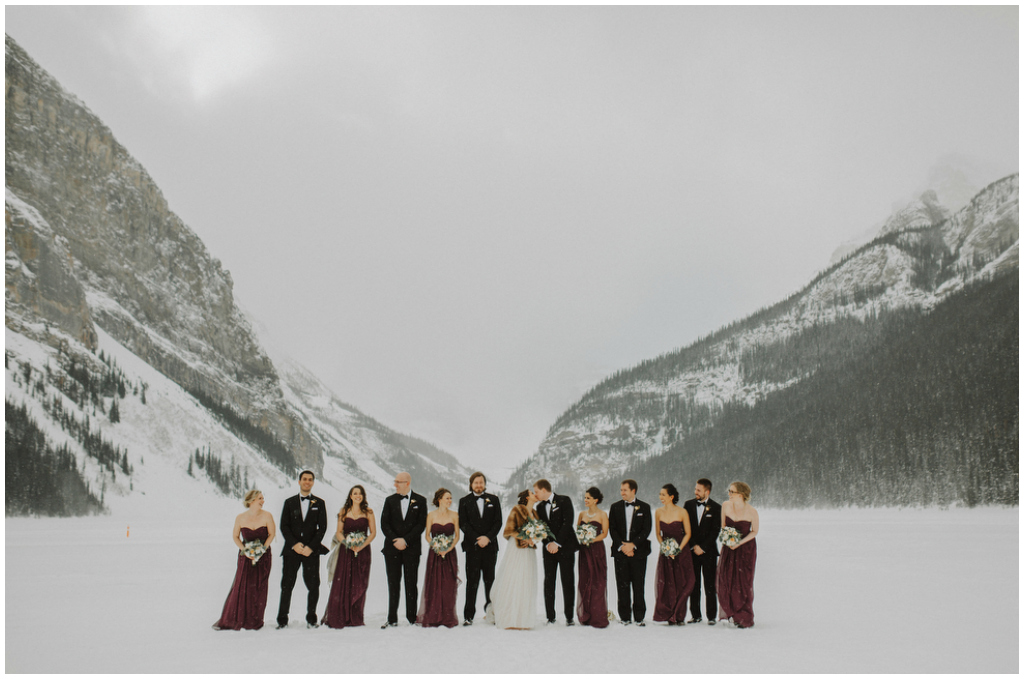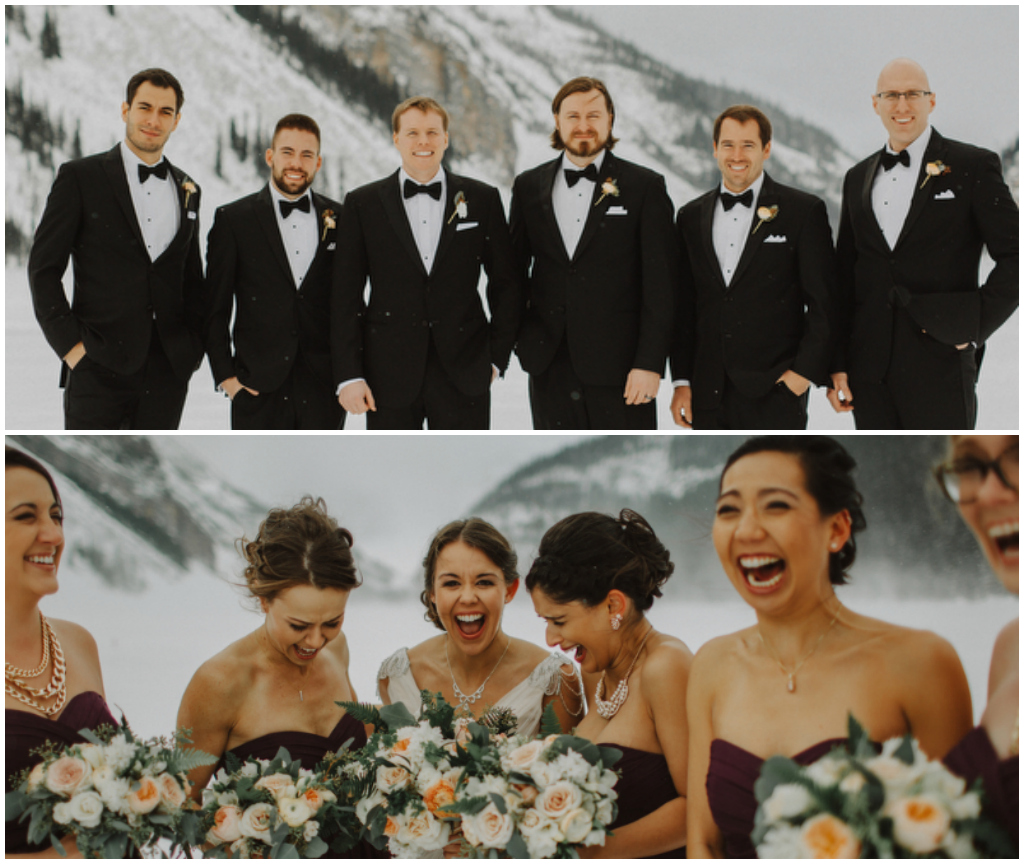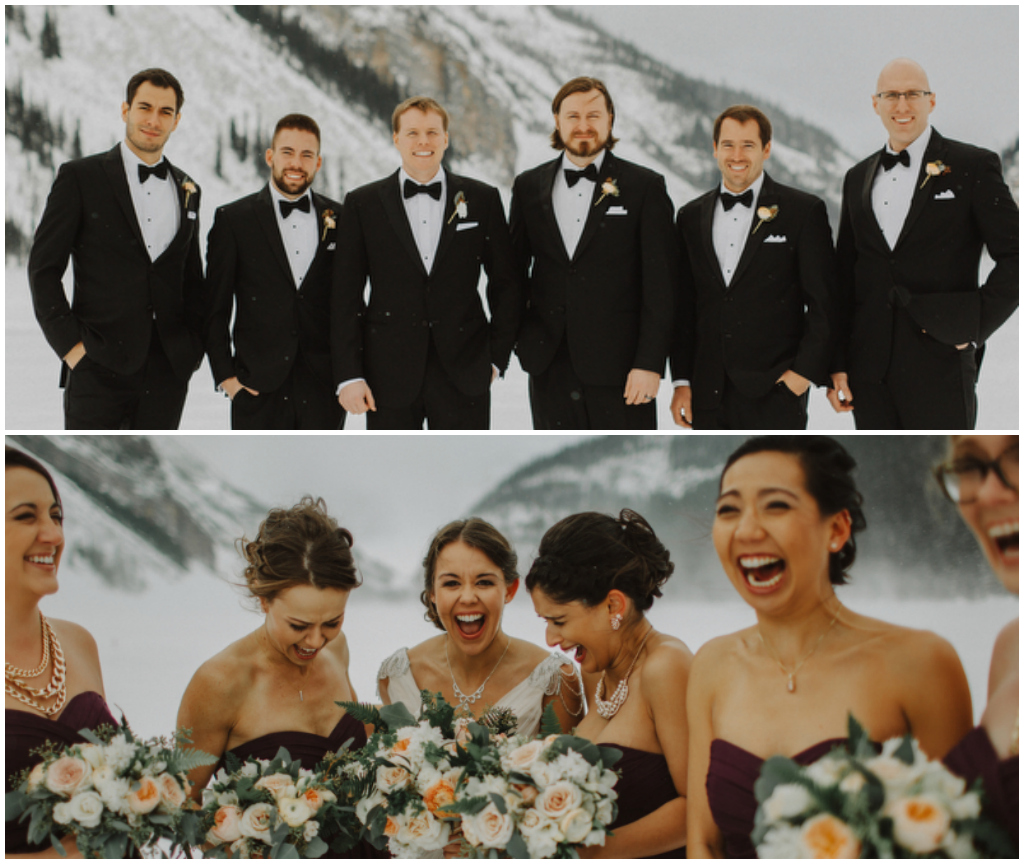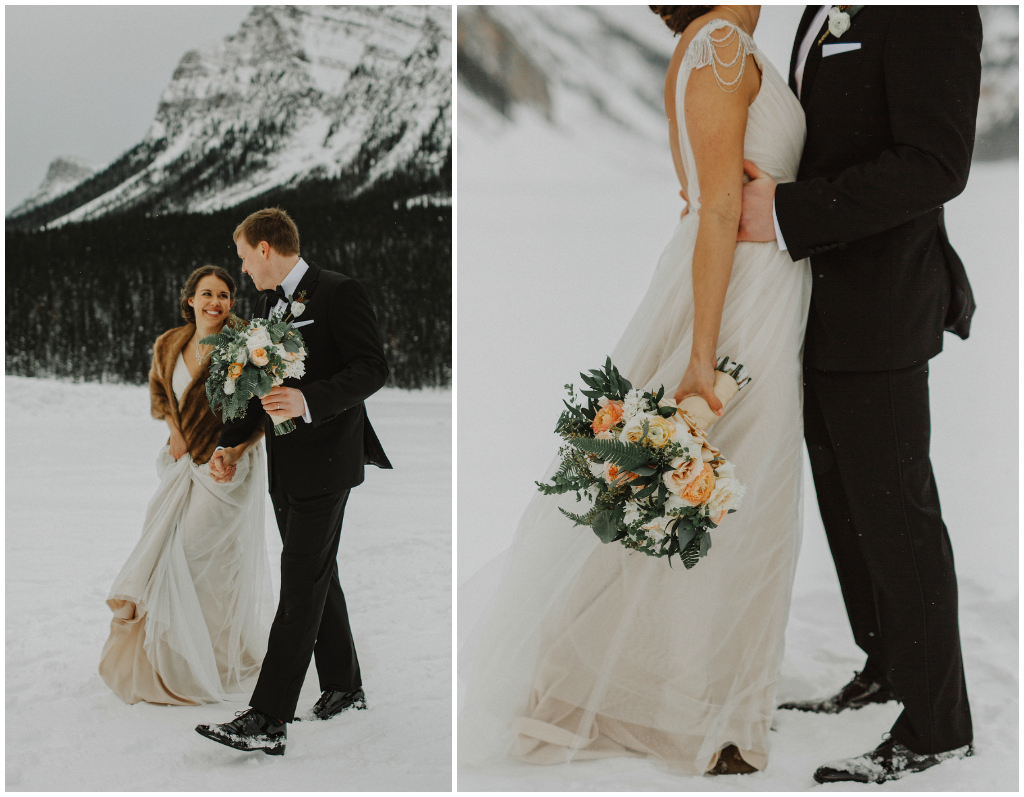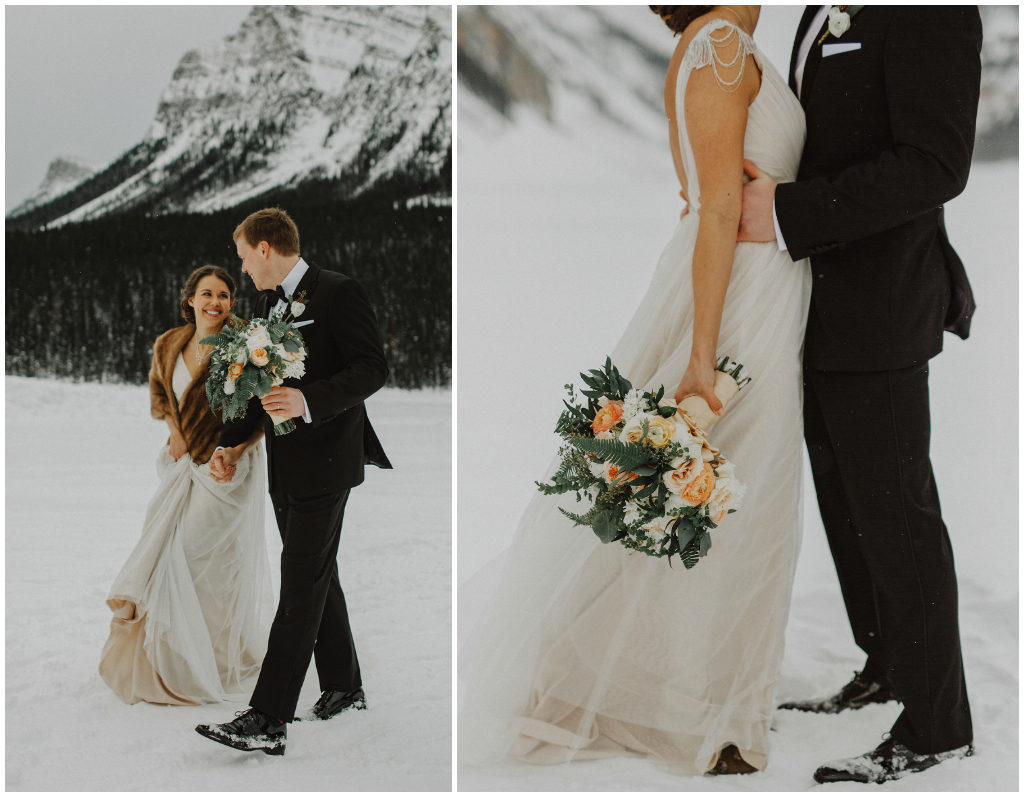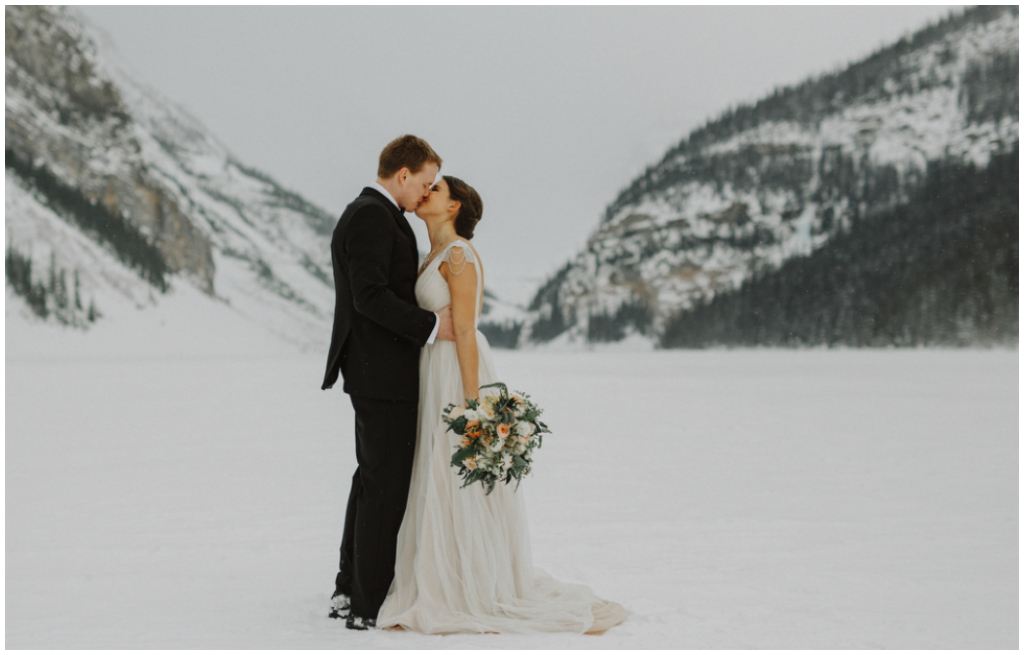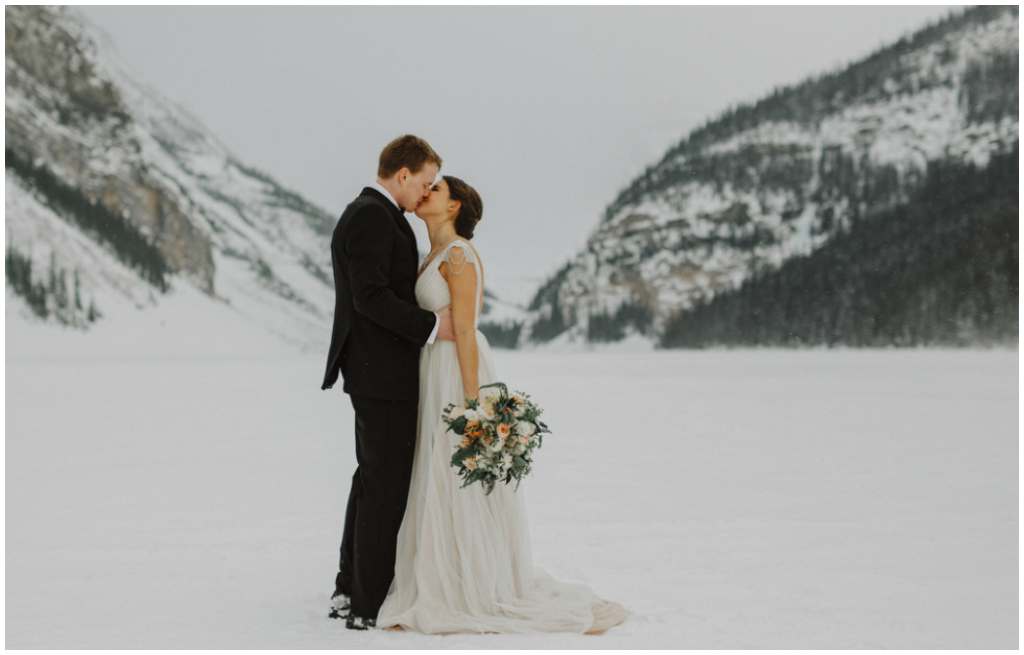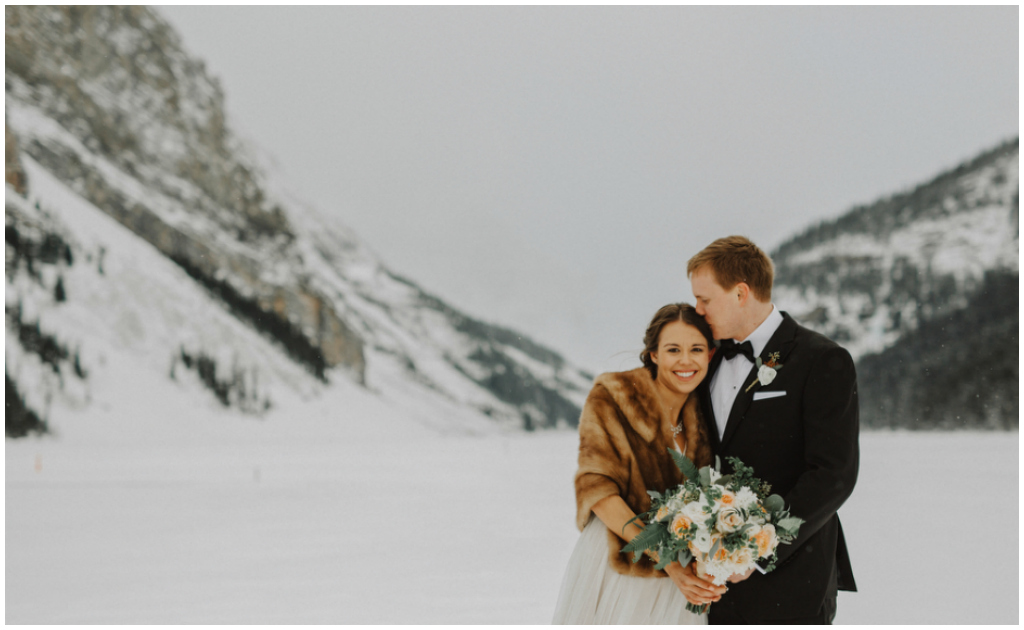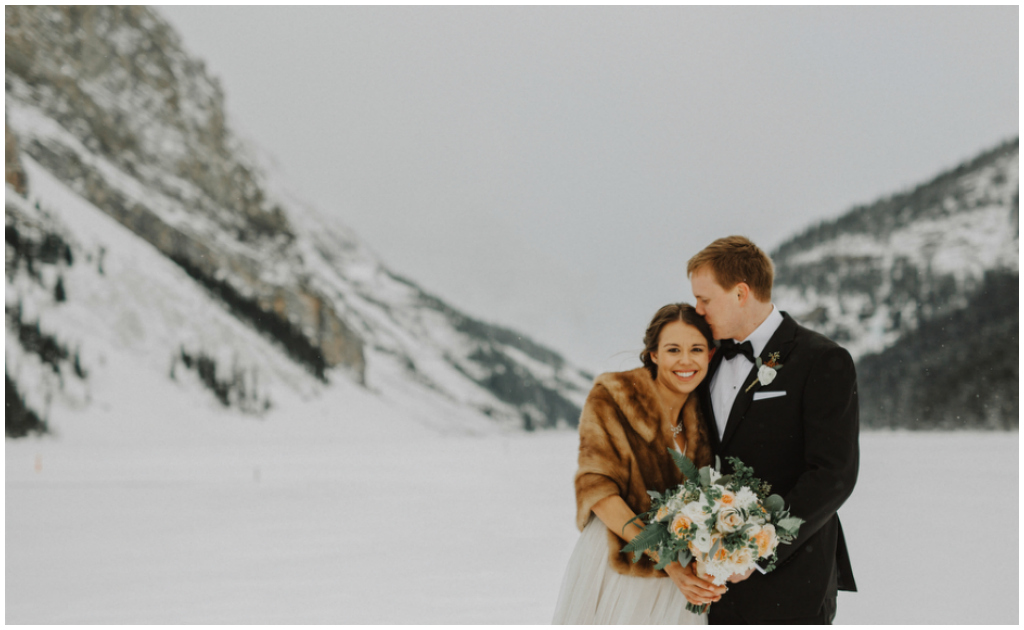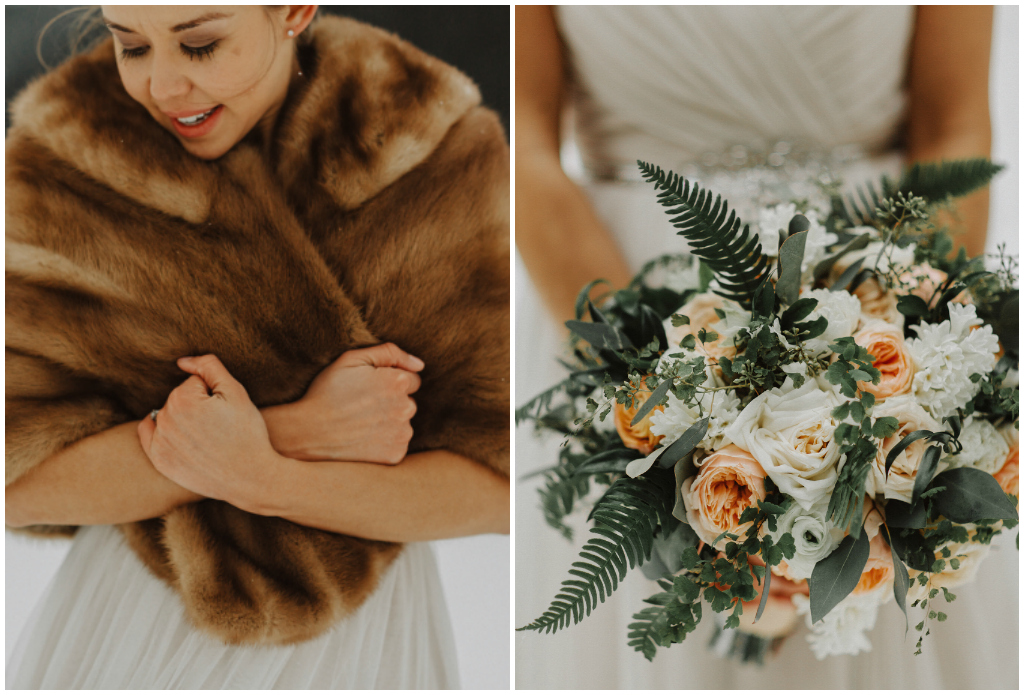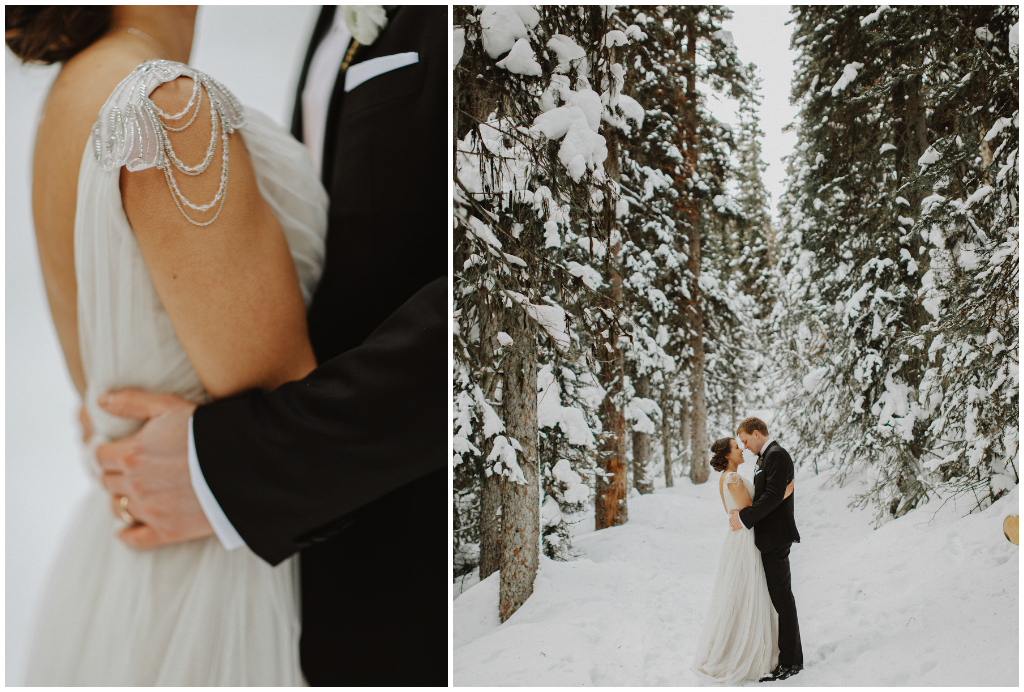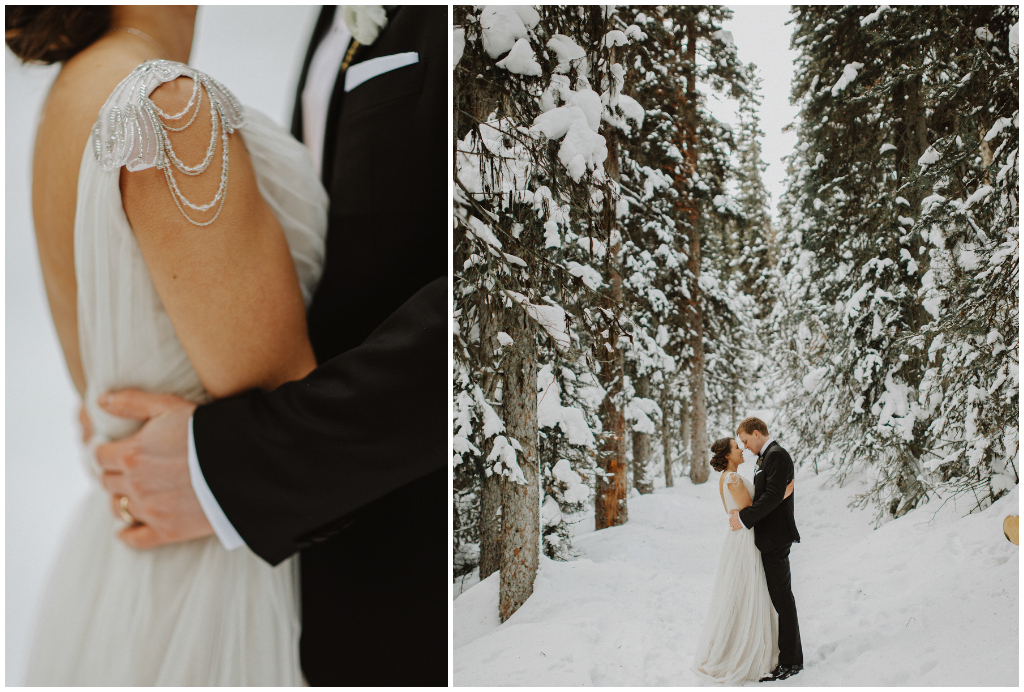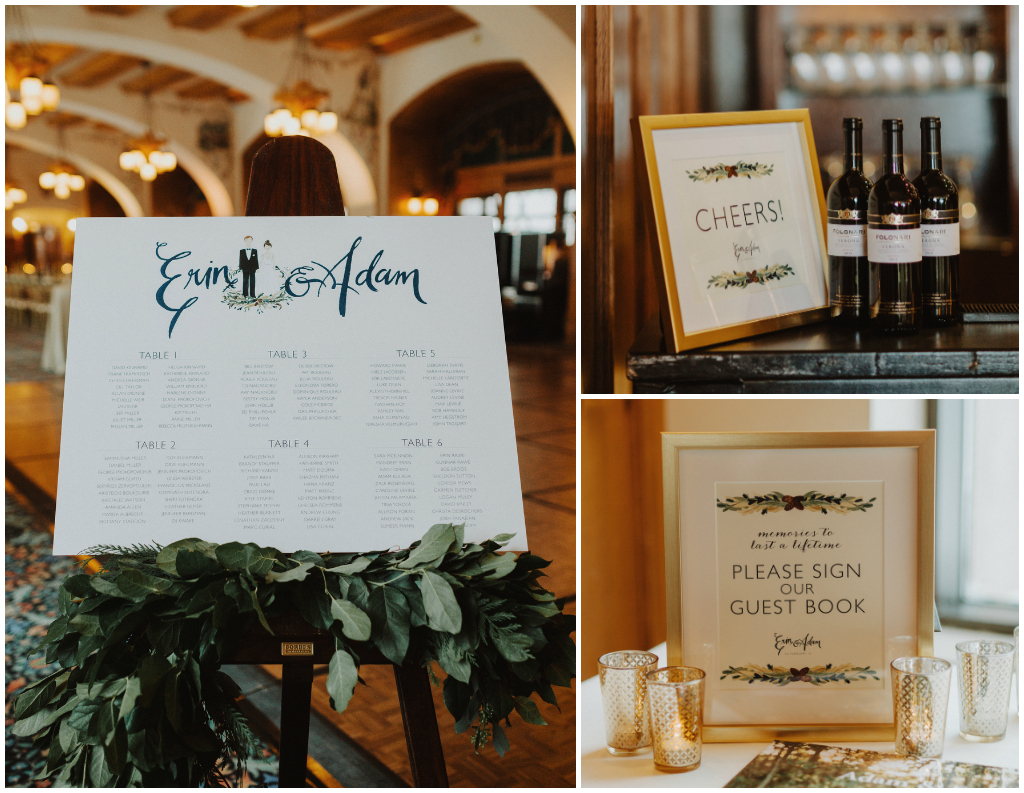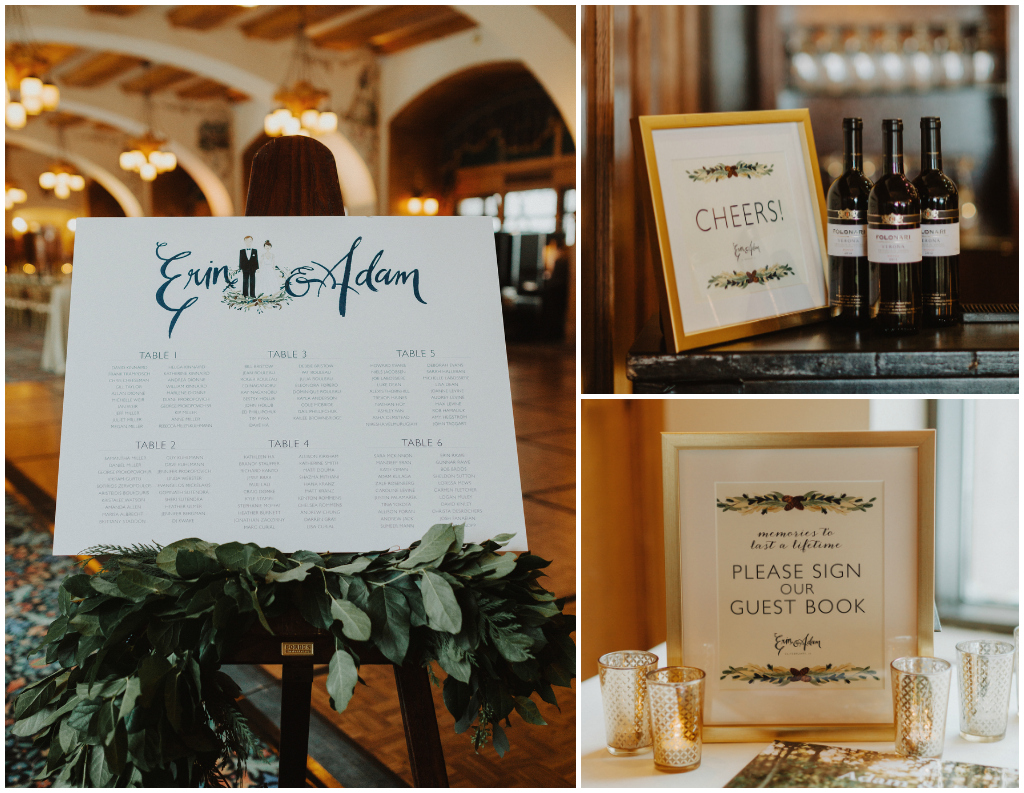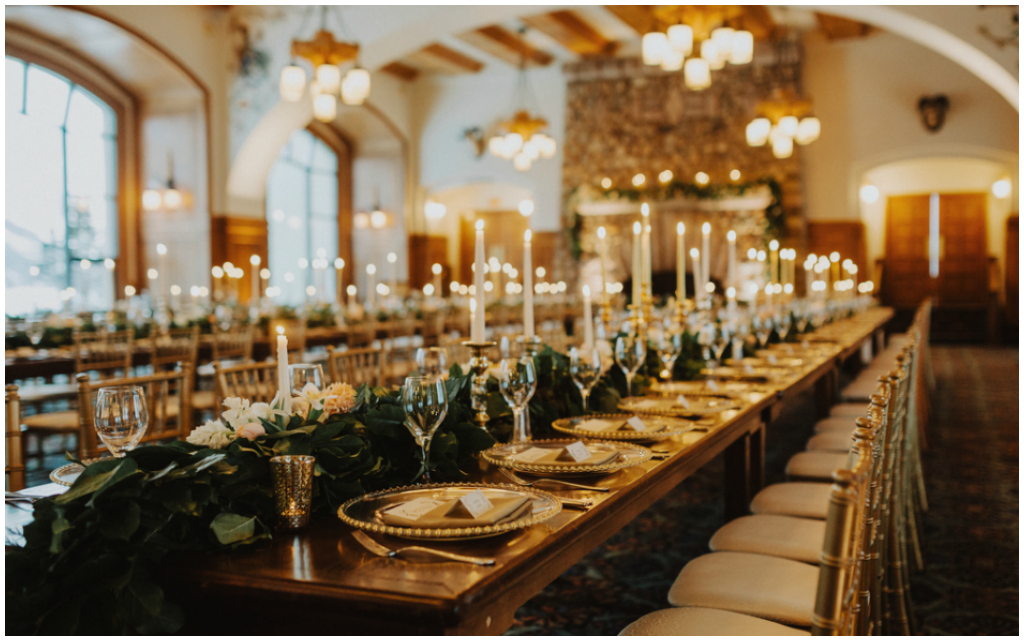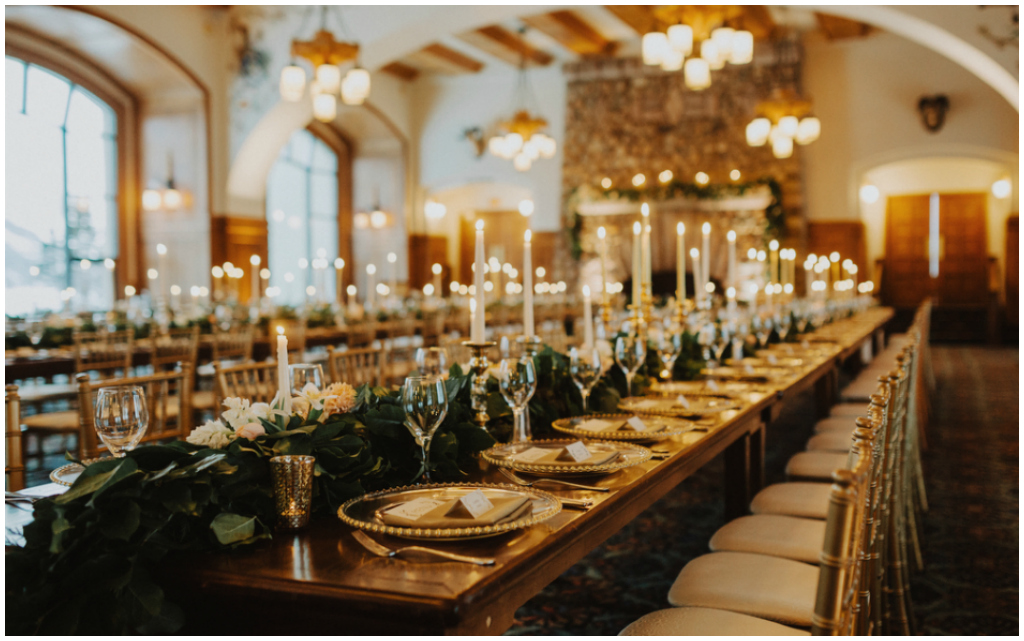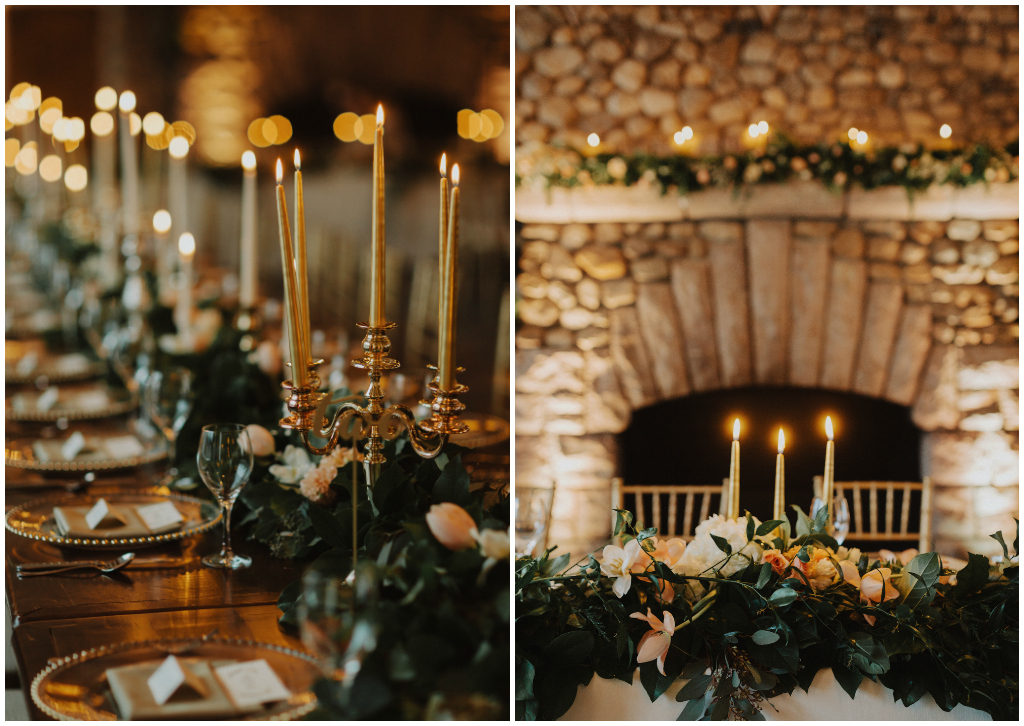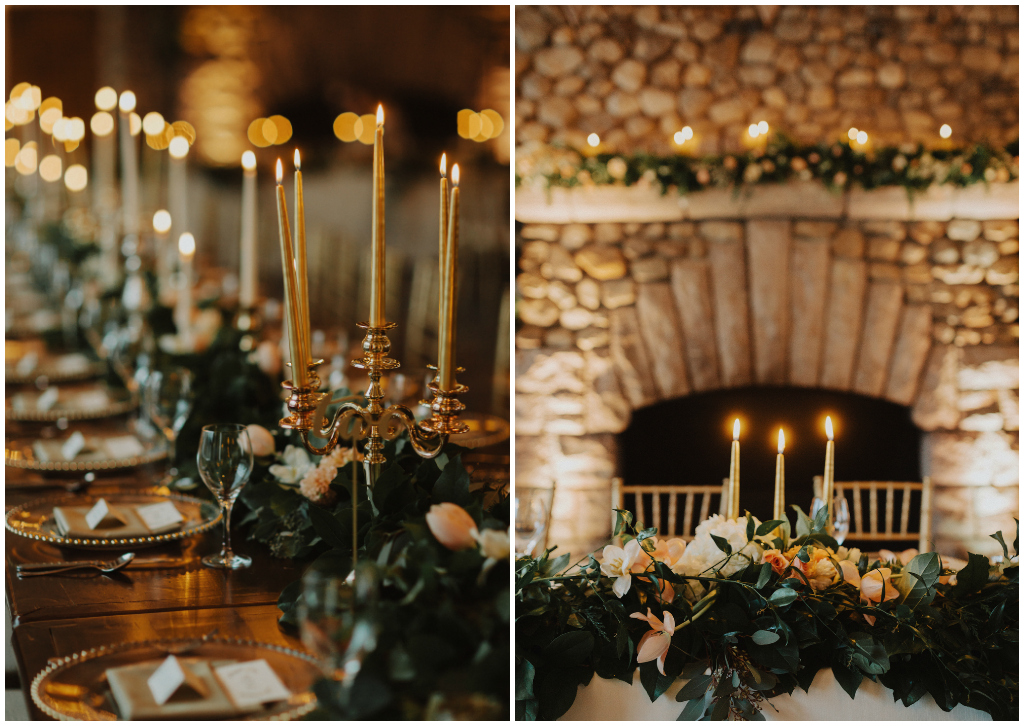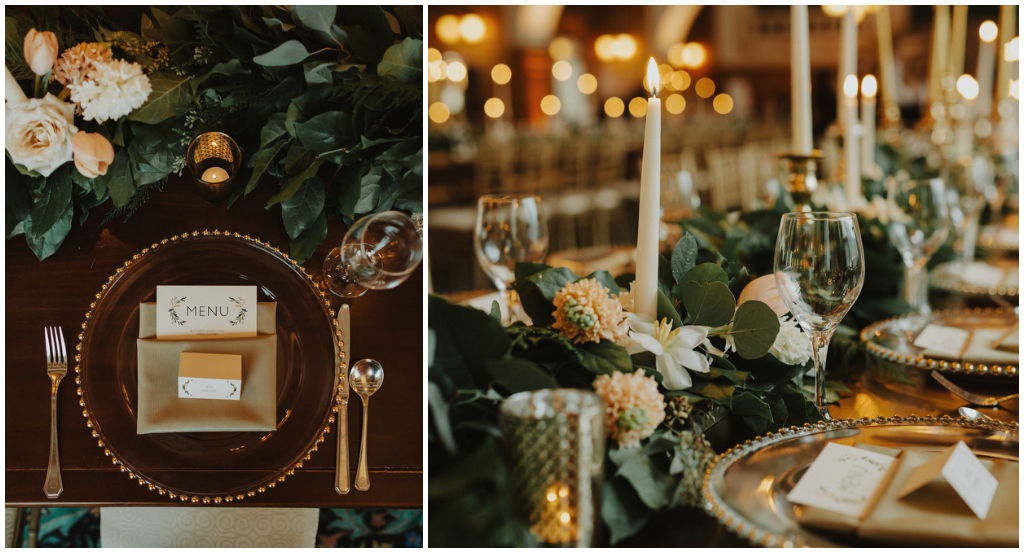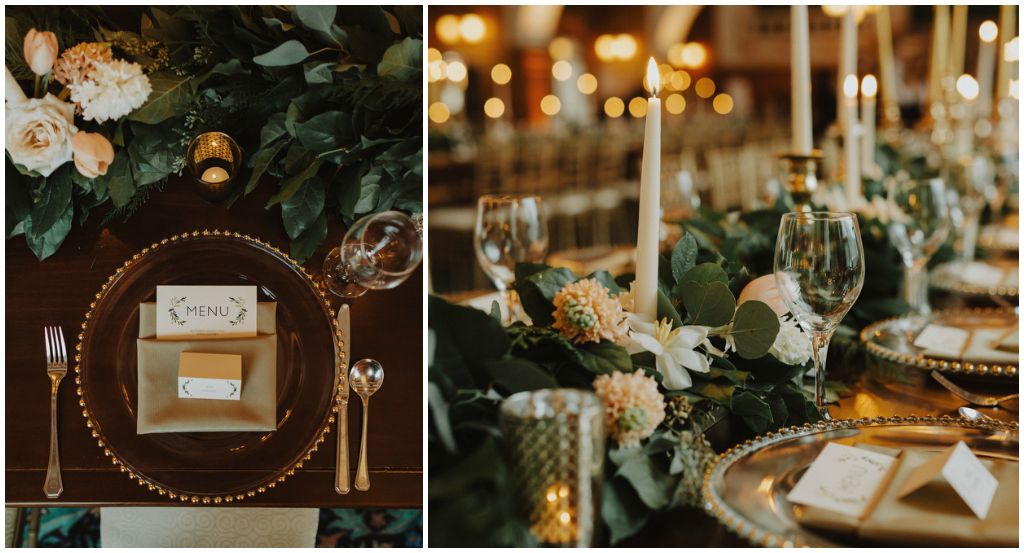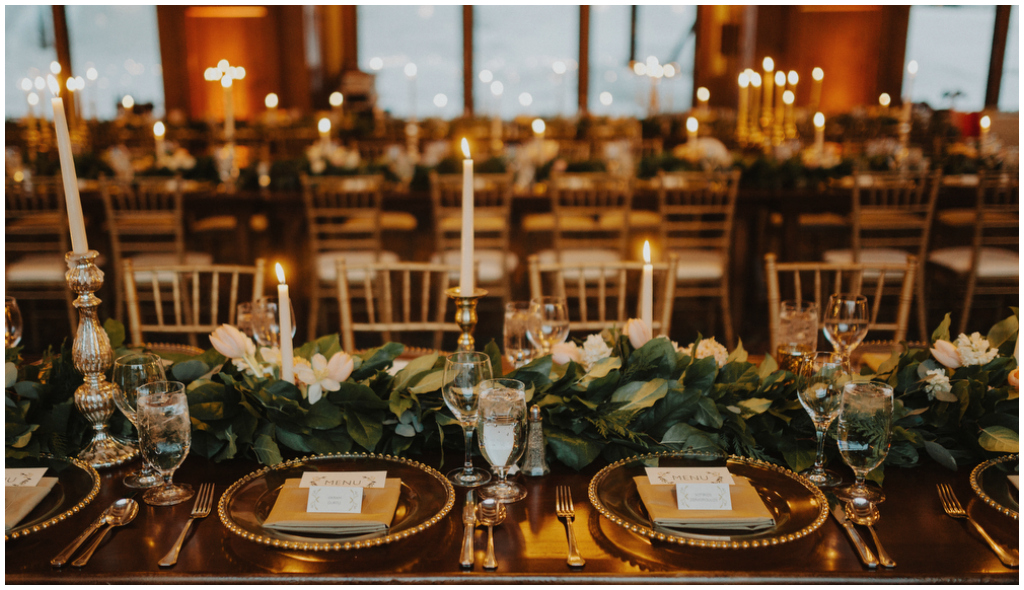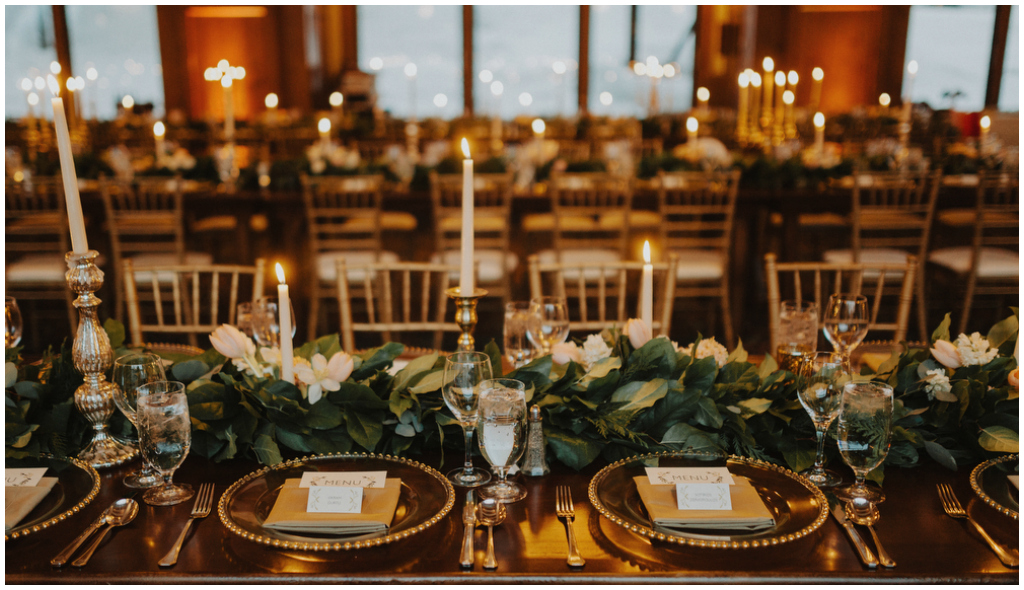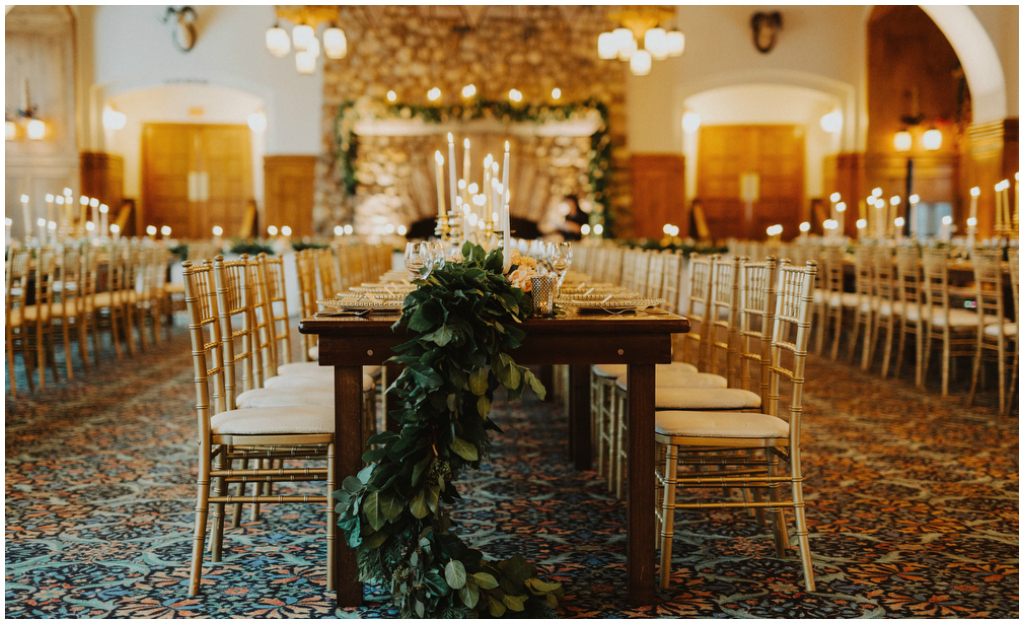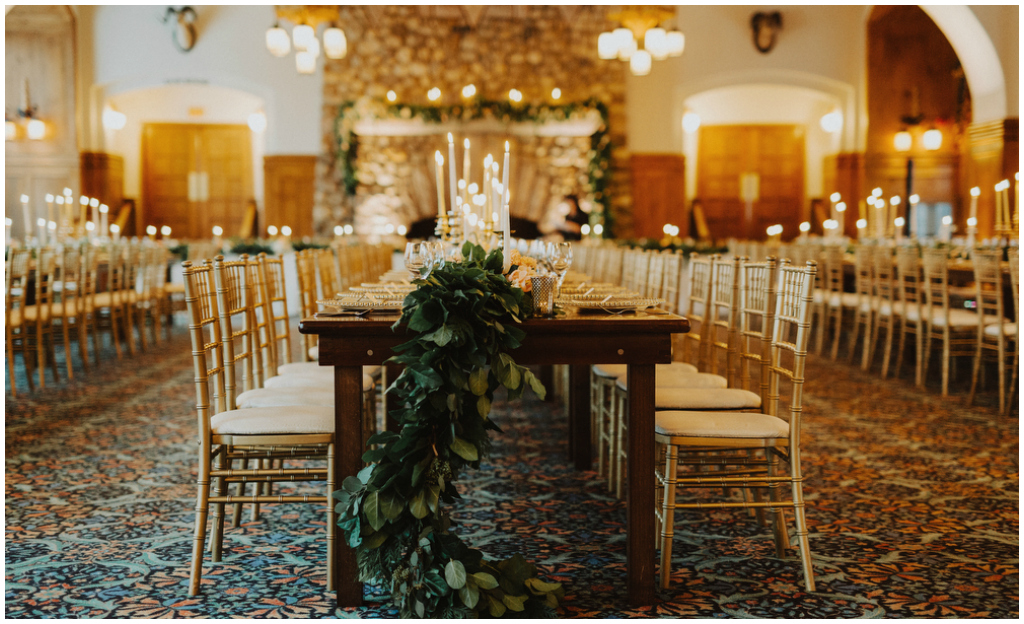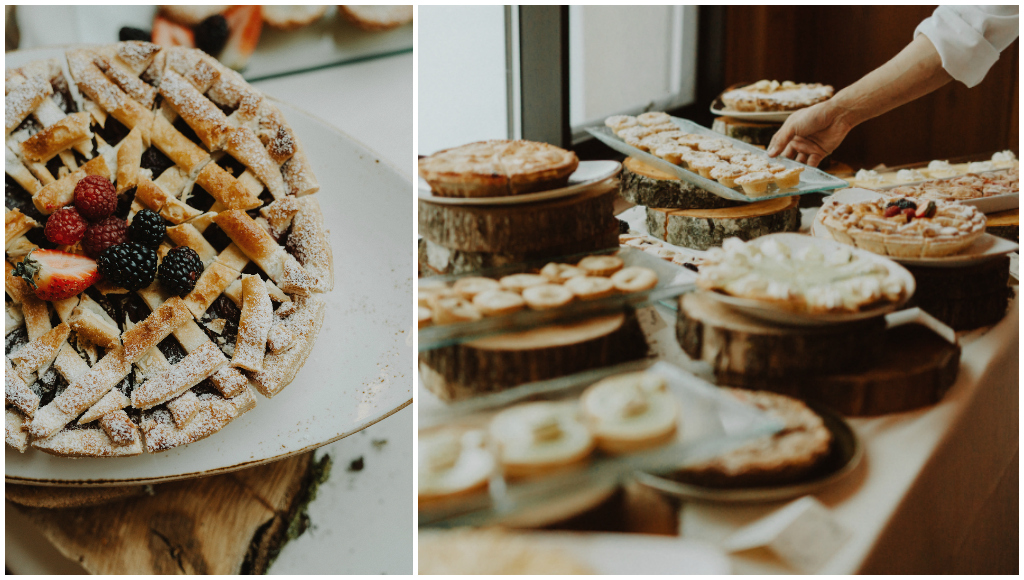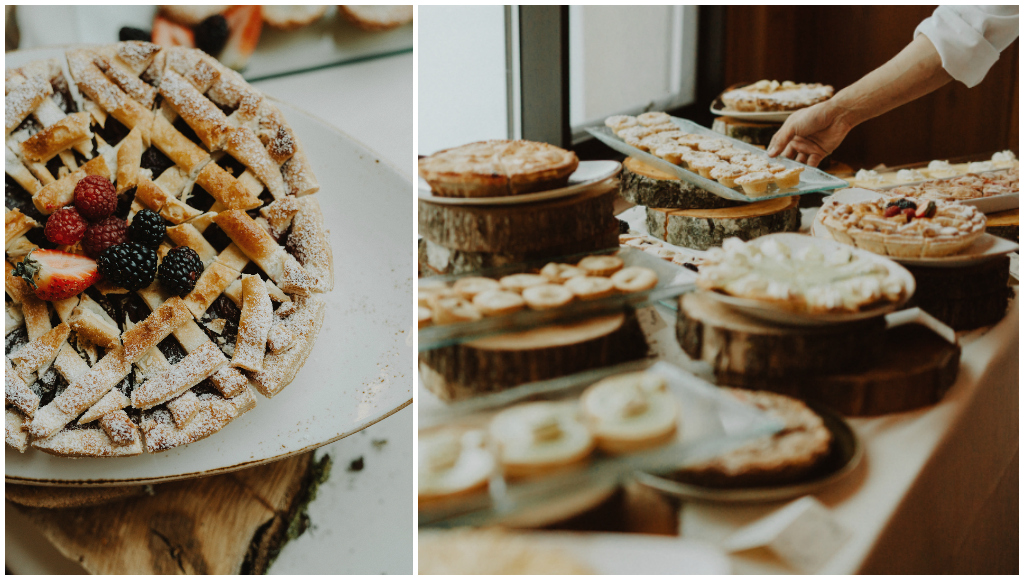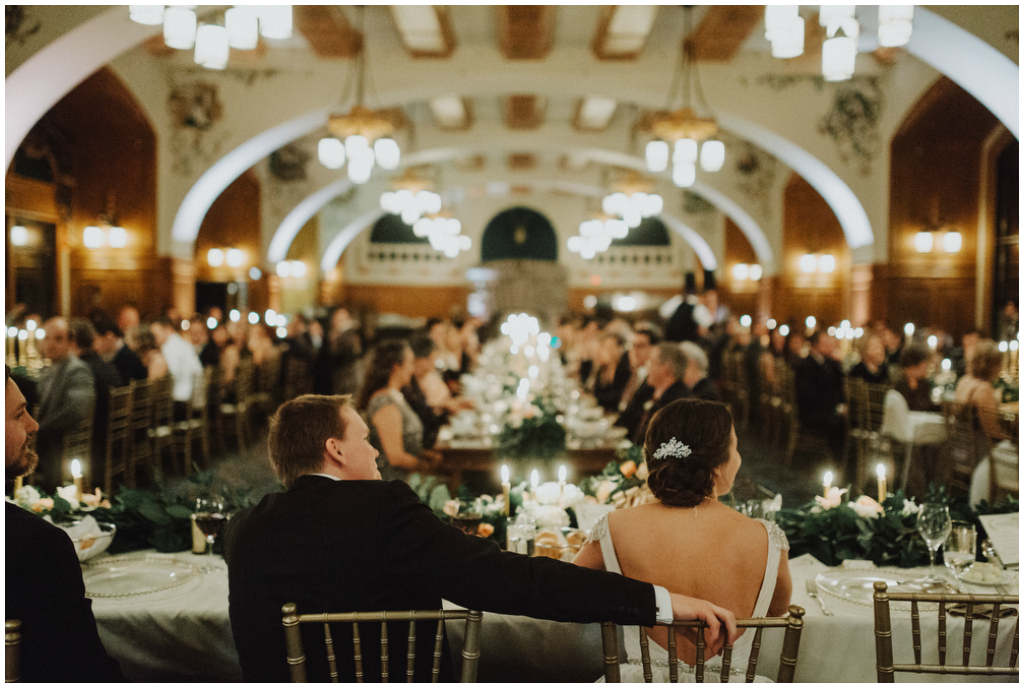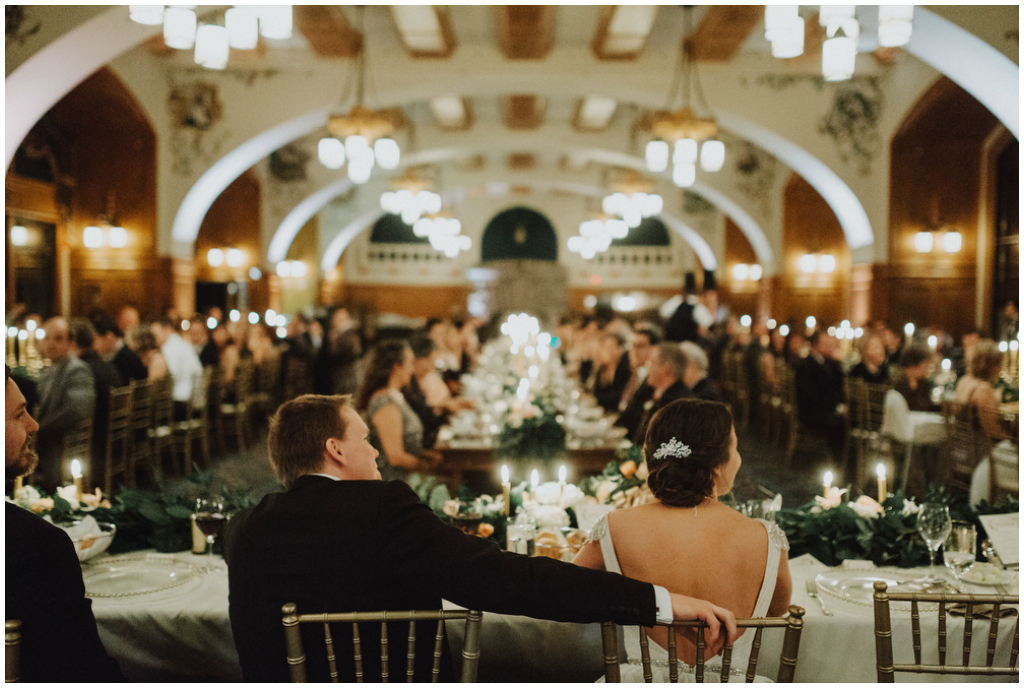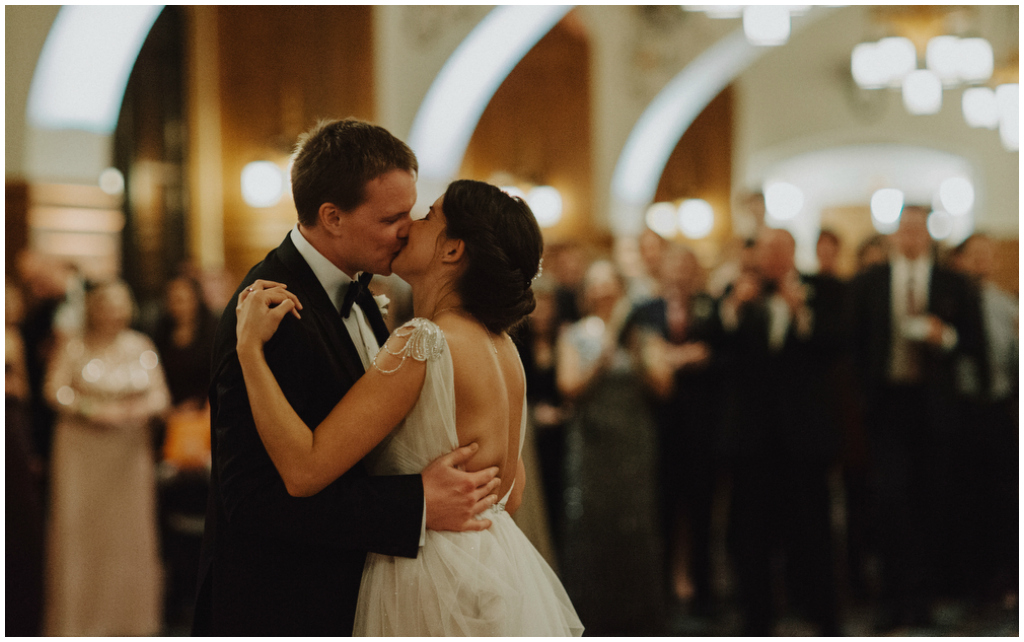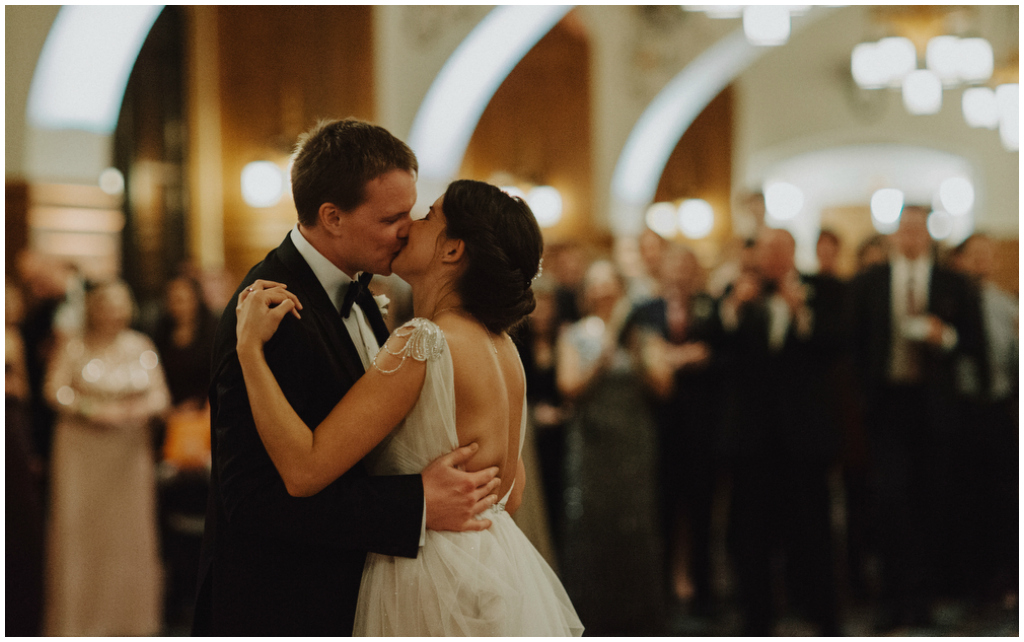 Jennifer + Team | Jennifer Bergman Weddings
Lake Louise Wedding Planning + Design
Rocky Mountain Wedding Planners
+  +  +  +  +  +  +  +  +  +  +
Credits: