Posts Tagged: bridal style consultant
11/27/13
We have our first winner! The lucky recipient of the One (1) Hour Style Consultation with L Squared Style is…
Stephanie S.
Congratulations! Giveaway #2 announcement coming soon – stay tuned for your chance to win!
Jennifer + Team | Jennifer Bergman Weddings
Edmonton Wedding Planning + Design
11/21/13
Time flies when you're having fun.
Cliché, but true. For the past 5 years, we've worked with so many wonderful couples to bring their wedding dreams to reality. To celebrate this milestone, we're partnering with some of our friends and fellow entrepreneurs to give away 5 prize packages until the end of 2013!
+  +  +  +  +  +  +  +  +  +  +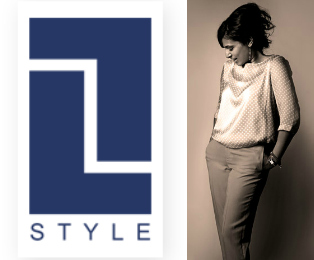 GIVEAWAY #1: Style Consultation with L Squared Style
November 21-26, 2013
JBW is partnering with  L Squared Style to offer you an exclusive and rare opportunity. The lucky winner of our first giveaway will receive a One (1) Hour Style Consultation with Lazina Mckenzie, founder and style expert at L Squared Style. This giveaway applies to everyone – brides, grooms, ladies and gents – this is your chance to gain expert style advice to help bring out your best self!
.
To Enter:
1. 'LIKE' the Jennifer Bergman Weddings Facebook page.
2. Share this giveaway post on your personal Facebook page.
.
The Prize:
For the bride (or groom) to be:
A one-hour style consultation with Lazina at a bridal or suit boutique;
An overview and understanding of dress / suit shapes and cuts that work for your body;
Ideas of different styles that are outside your current thinking or preferences (a little "push" is a good thing!);
Accessory ideas to complete your overall wedding day look;
A discussion on budget and cost breakdown for your wedding attire.
    .
And if you're not walking down the aisle, you'll receive:
A one-hour style consultation with Lazina at a retail store to discuss your current wardrobe and where you might need a little guidance;
An overview of shapes and cuts of clothing that do and do not work for your body type;
A discussion on casual and work-appropriate attire;
A discussion on budget for your wardrobe.
Giveaway ends November 26, 2013 at 11:59 PM MST. The winner will be randomly drawn on November 27, 2013 and announced on the Jennifer Bergman Weddings Facebook Page and Blog. Winner must use style consultation (in Edmonton Area) by June 30, 2014. 
+  +  +  +  +  +  +  +  +  +  +
Good luck!
Jennifer + Team | Jennifer Bergman Weddings
Edmonton Wedding Planning + Design
07/25/11
As your big day is fast approaching so are the pre-wedding festivities and parties (bridal showers, stagettes, rehearsal dinners, oh my!). There is going to be a lot of attention on you and that can be overwhelming for any blushing bride-to-be.
I'm excited to introduce a special guest blogger to help relieve you of some of that pressure! Lazina Mckenzie is the founder of L2 Style – an Edmonton-based style consulting firm devoted to helping people look and feel their best. Lazina has put together three great looks for your bridal shower. Stay tuned to the blog in the coming weeks for more bridal style advice from Lazina.

+  +  +  +  +  +  +  +  +  +  +
Your dear family and friends have been planning the most amazing wedding shower for you. You're excited but awfully nervous because you have no idea what's in store for you…but more importantly, you have no idea what to wear! Here are some great suggestions that will surely help with the ol' I don't know what to wear dilemma.
Garden Party Glam: Maggie London Print Stretch Cotton Sheath Dress
This dress is perfect for an outdoor summer event. It's feminine yet very chic. Since you will likely spend a lot of time sitting and opening gifts, this dress is a good length to show off your beautiful legs without giving away too much! I'd suggest adding a pop of colour to this little number. The name of the game here is simplicity!
Lazina's Style Tips: To complete this look add a cherry red shoe, a nude clutch in a shade or two lighter than the beige in the dress and deep emerald-green earrings (nothing too big).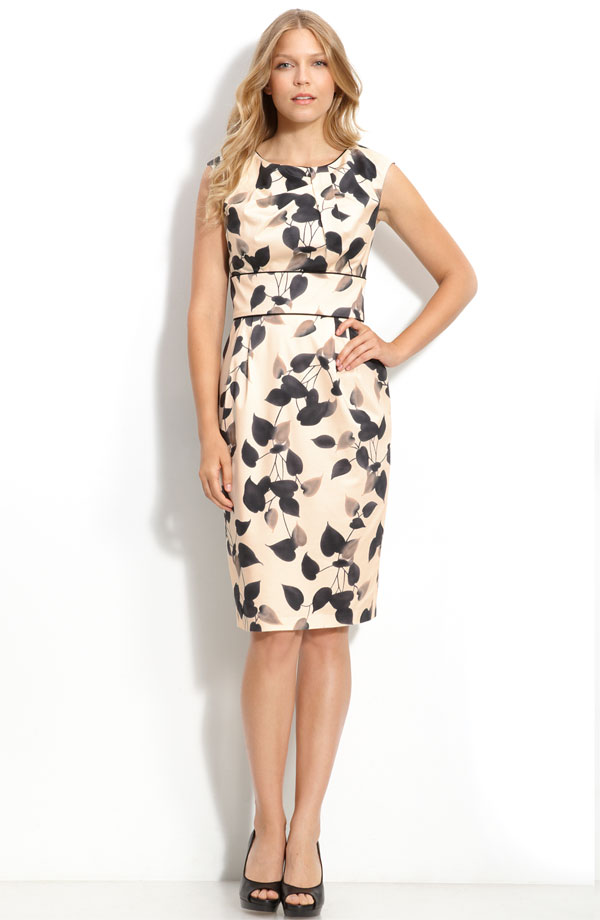 Country Club Chic: Vivienne Westwood Pink Fold Sleeveless Dress
You want to stand out at this Country Club affair without your ensemble screaming "look at me."  This dress is a fun, tasteful way to say "I'm the bride" (yes, that effortlessly fabulous bride who whipped this look together in no time)! The key to highlighting the beauty of this dress is through accessories. You don't want to overdo it here so choose wisely.
Lazina's Style Tips: Sport a peep-toe nude heel, a matted light turquoise clutch, a skinny nude snakeskin belt and the ever-classic diamond stud earrings. A soft up-do will complete the look.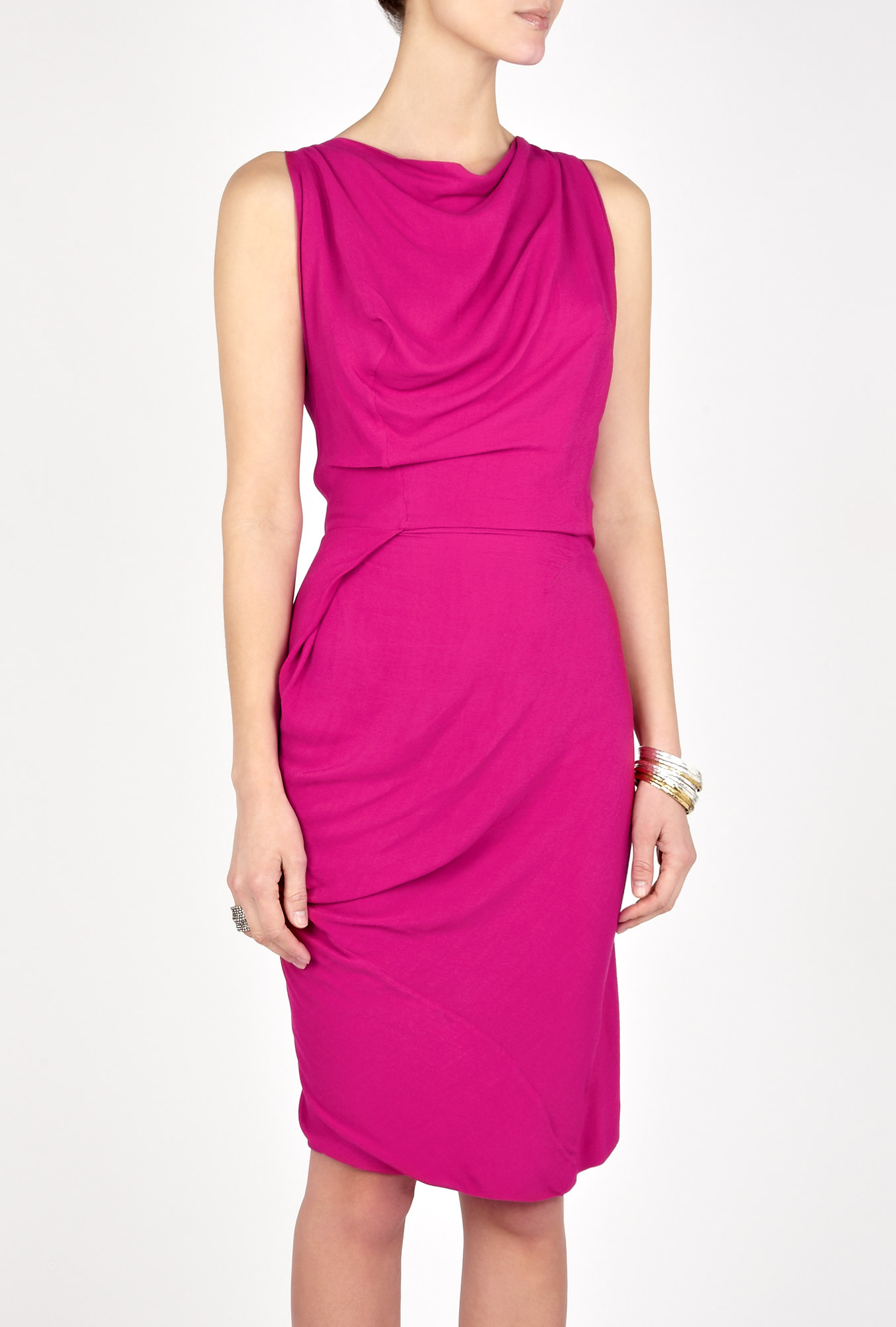 Casual and Comfy at Home: SAM&LAVI Libby Tie Waist Dress
Your soon-to-be mother-in-law is hosting a shower for you at her house and you want to look fabulous without being overdressed for a casual celebration at home. With this dress you will look put-together but not overdone. Opt for simple accessories to compliment this playful, flowy dress.
Lazina's Style Tips: Accessorize with long, thin gold or brass earrings and 2-3 delicate gold bangles in a rose, white and yellow gold combo. I'd go with a cork wedge heel that isn't too chunky (you want the attention on you, not your feet).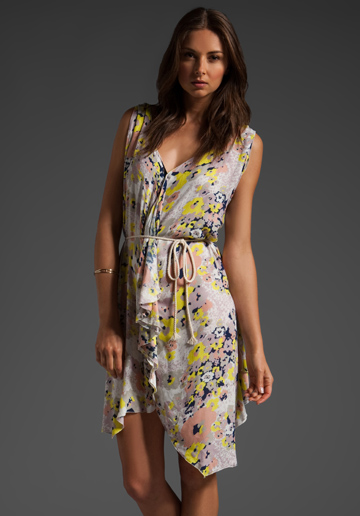 +  +  +  +  +  +  +  +  +  +  +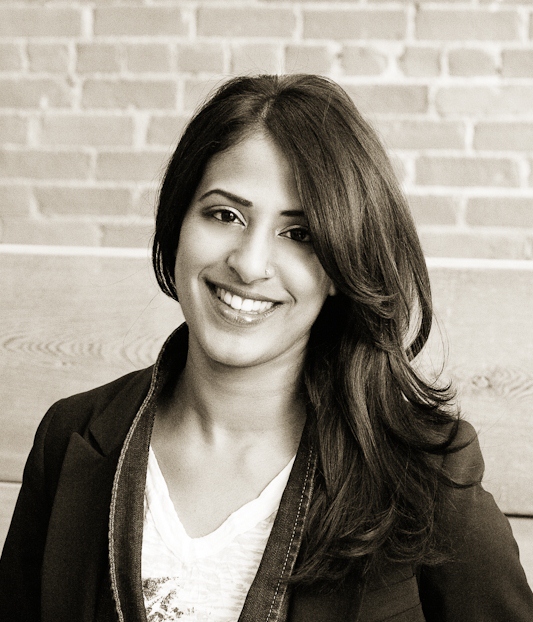 About the Contributor:
Lazina Mckenzie is the founder of L2 Style, a style consulting firm based in Alberta, Canada. Lazina believes that the style (or image) you share with others communicates a lot about who you are. She regularly has her clients articulate the answer to the question: what do you want your style to say about you? More recently, Lazina has opened her service offering to work with brides-to-be and their bridal parties. She is happy to provide her advice and support to brides on their very special day.