Posts Tagged: Astrid Woodard Edmonton
03/2/17
This post is a long time coming. We're so thrilled to finally share Ashley + Dave's romantic fall wedding, which is featured in the current issue of Bridal Fantasy Magazine. 
Matrix Hotel was the setting for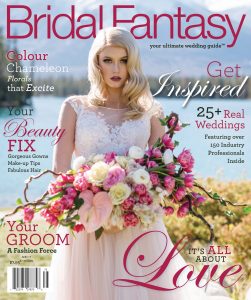 both ceremony and reception, fulfilling the couple's wish to make the day convenient and easy for their guests. After a first look in the backyard gazebo of Ashley's childhood home, the Wedding Party spent the afternoon taking photos before arriving for a candlelit ceremony with café lights hanging at the altar.
We designed the reception with a rich, warm colour palette reminiscent of the fall season, including shades of raspberry, marsala, plum, navy and gold. A mix of round and long wooden harvest tables were covered with lush florals, fruit and greenery. Gold accents and soft amber uplighting added extra sparkle to the romantic atmosphere.
After a set of exceptionally memorable and hilarious speeches, Ashley + Dave took to the dance floor to kick off the party. Harman B & DJ Kwake manned the DJ booth – a boxwood hedge with custom marquee letters spelling "A&D."
This highlight video from A Love Story brings back all the memories from this incredible day – enjoy!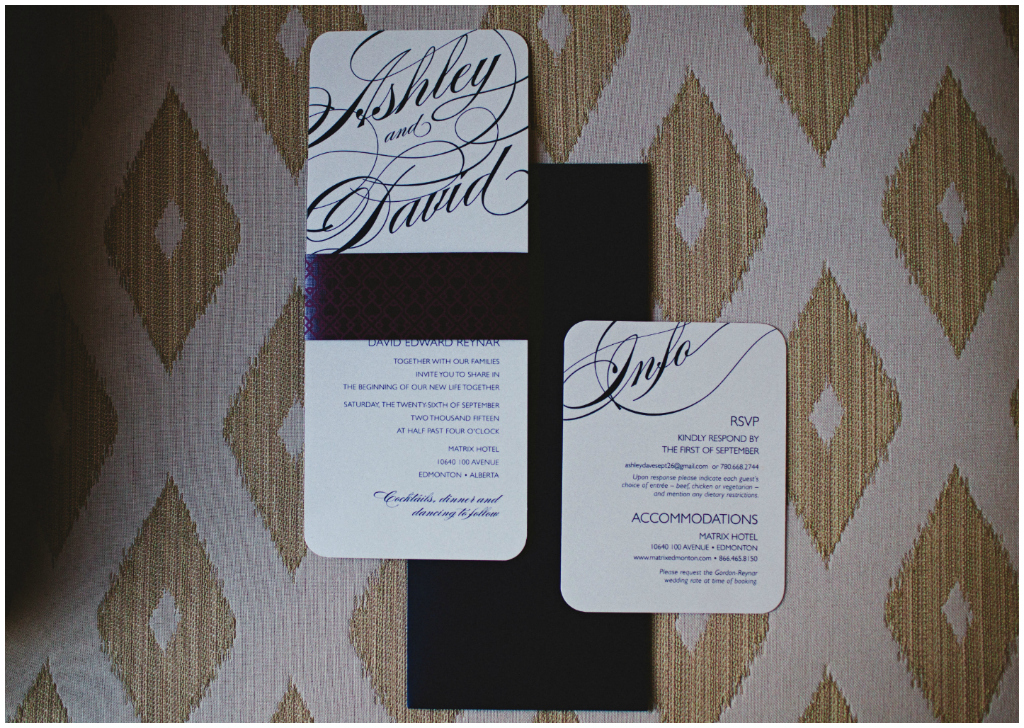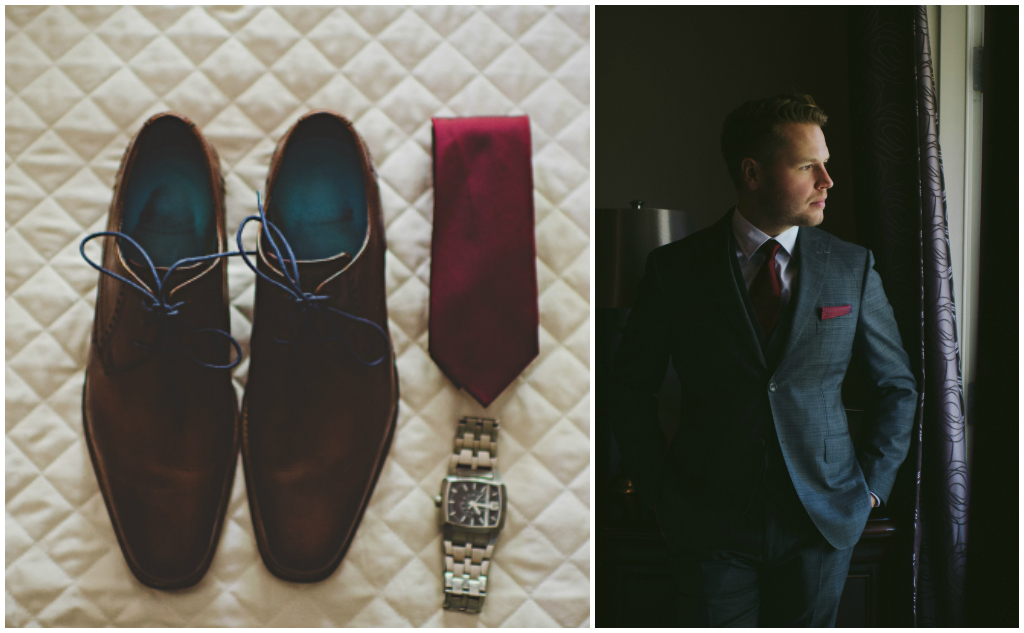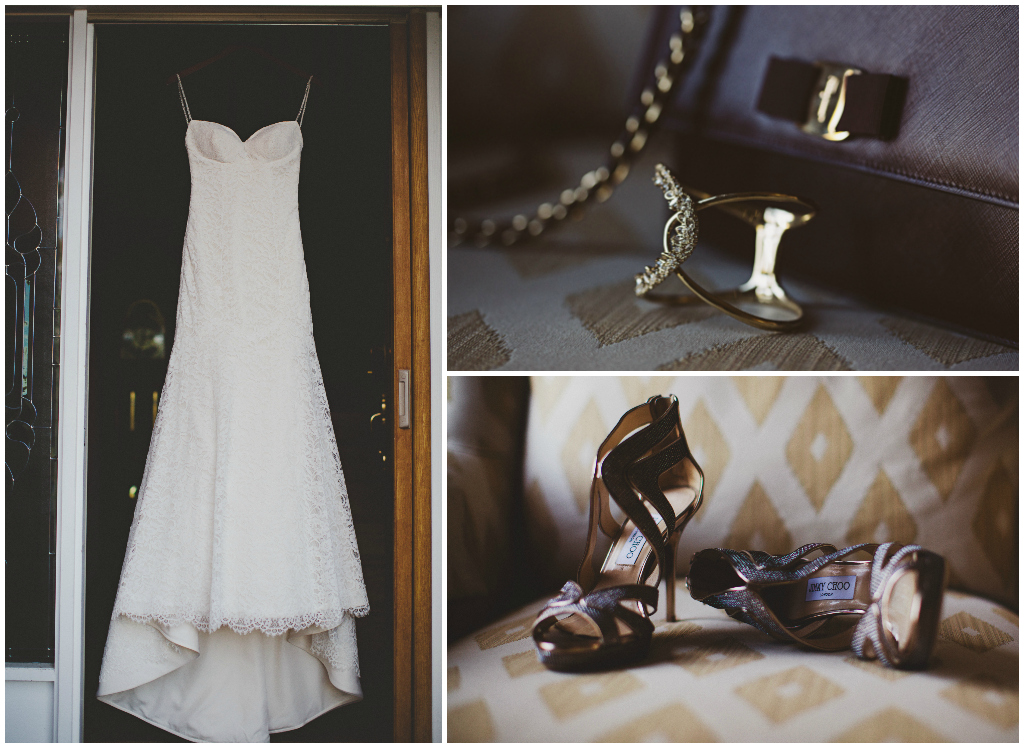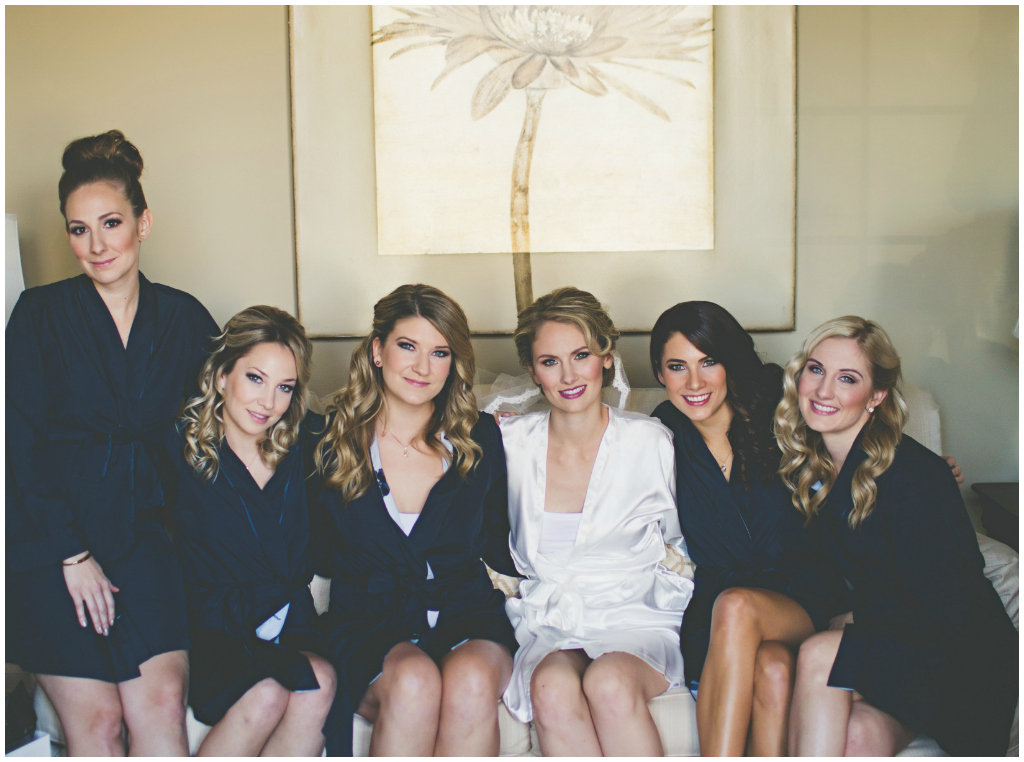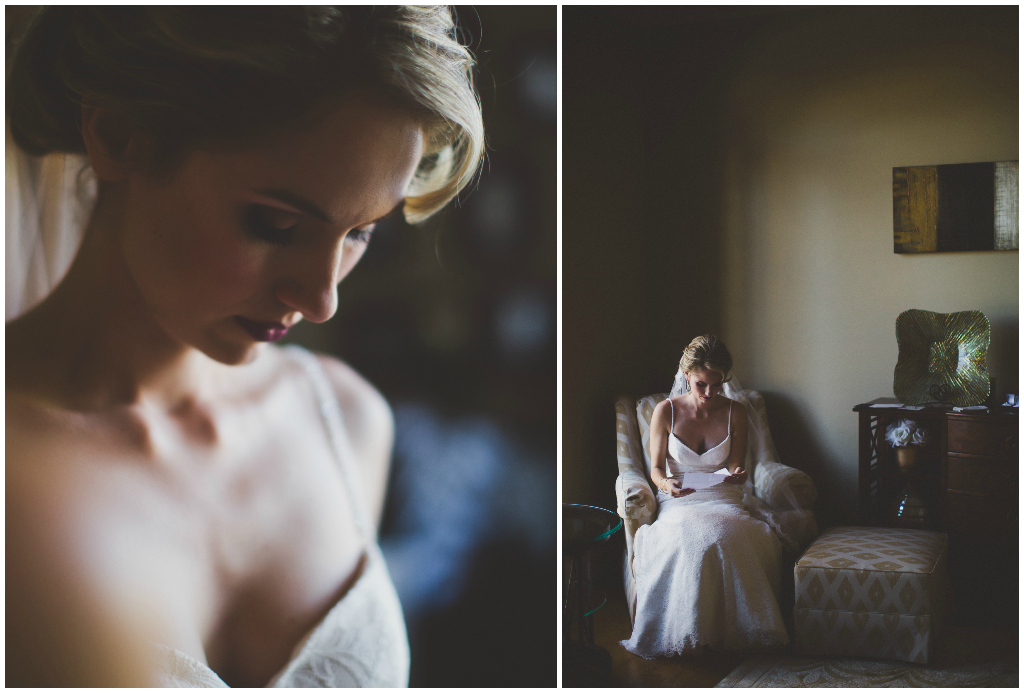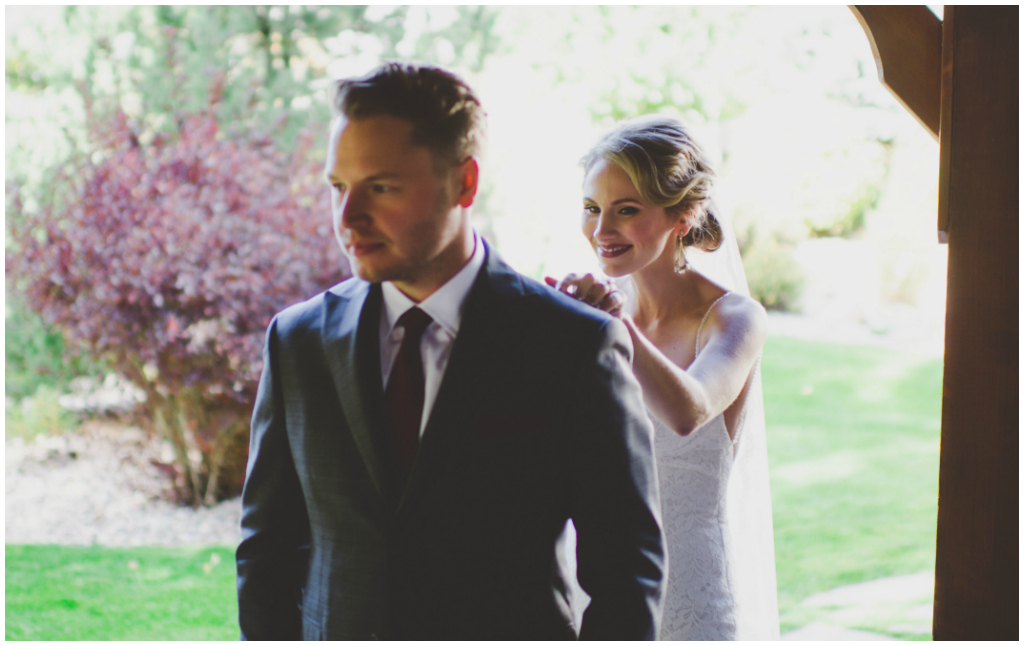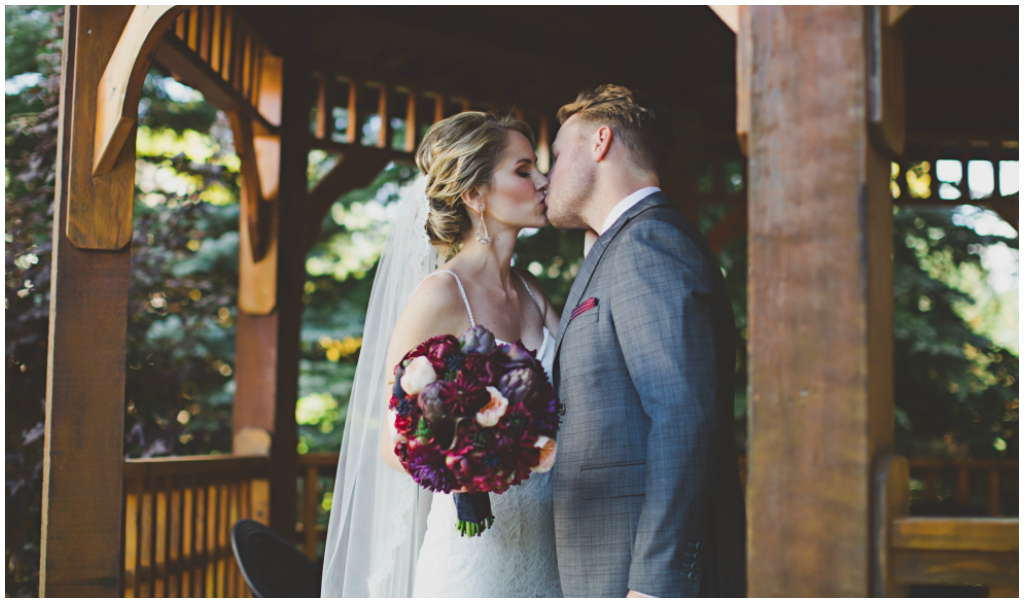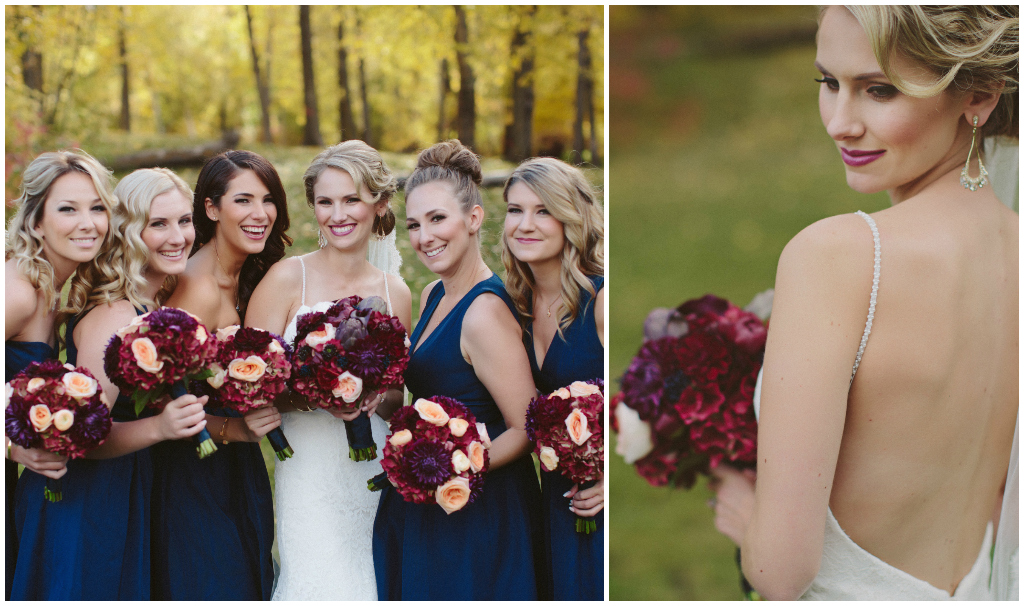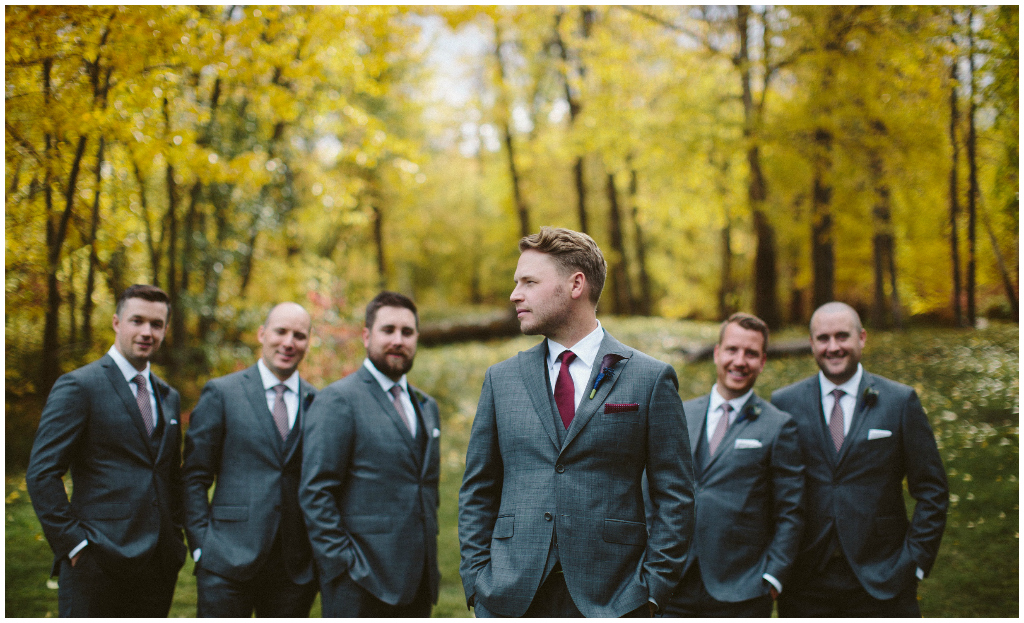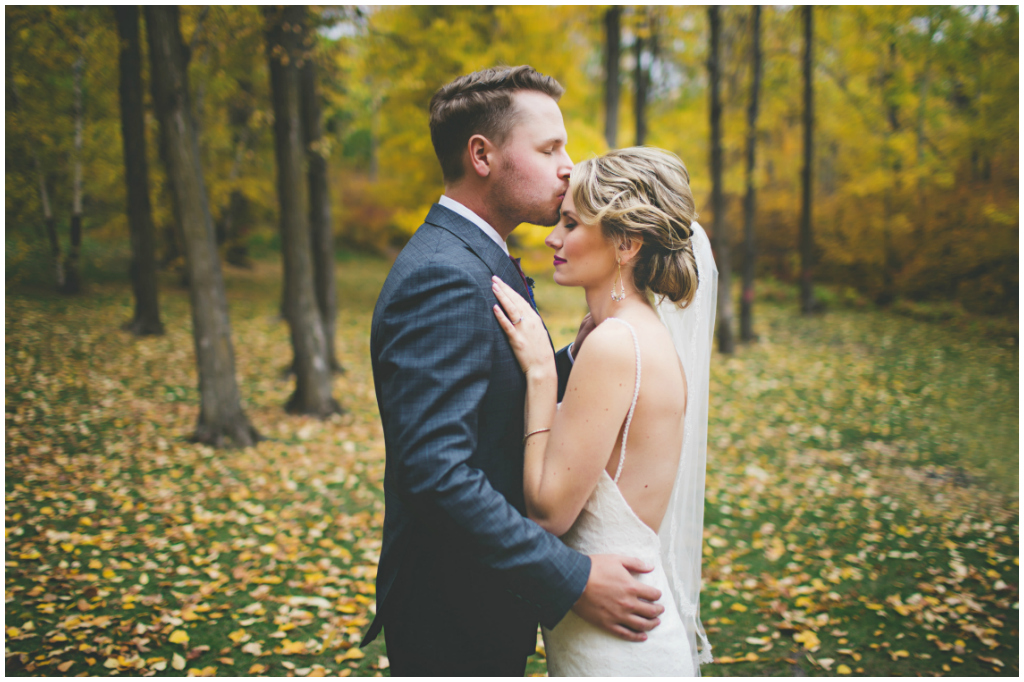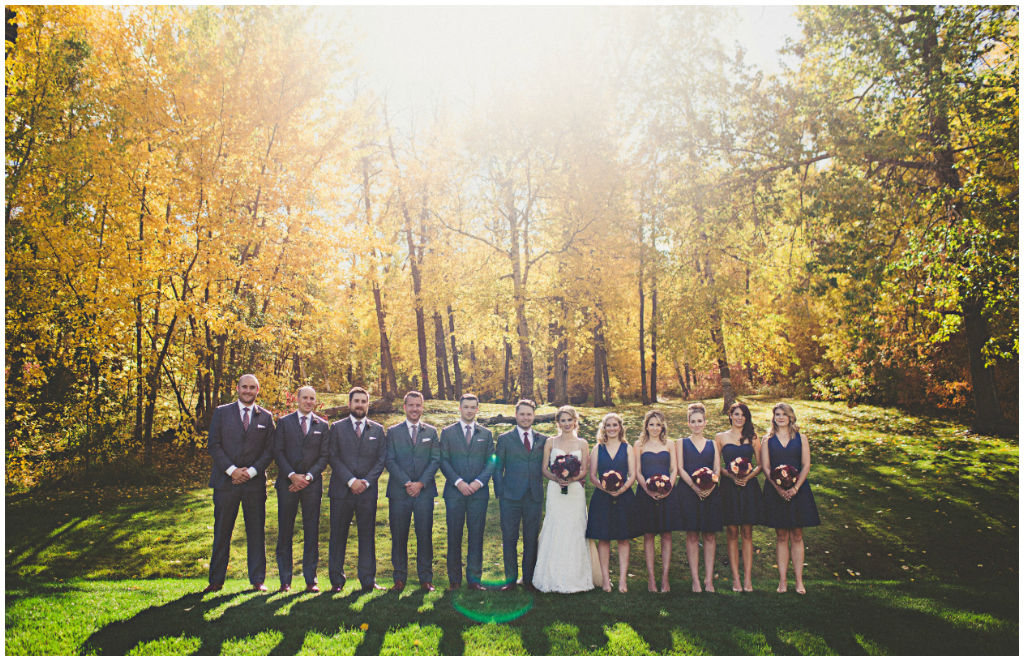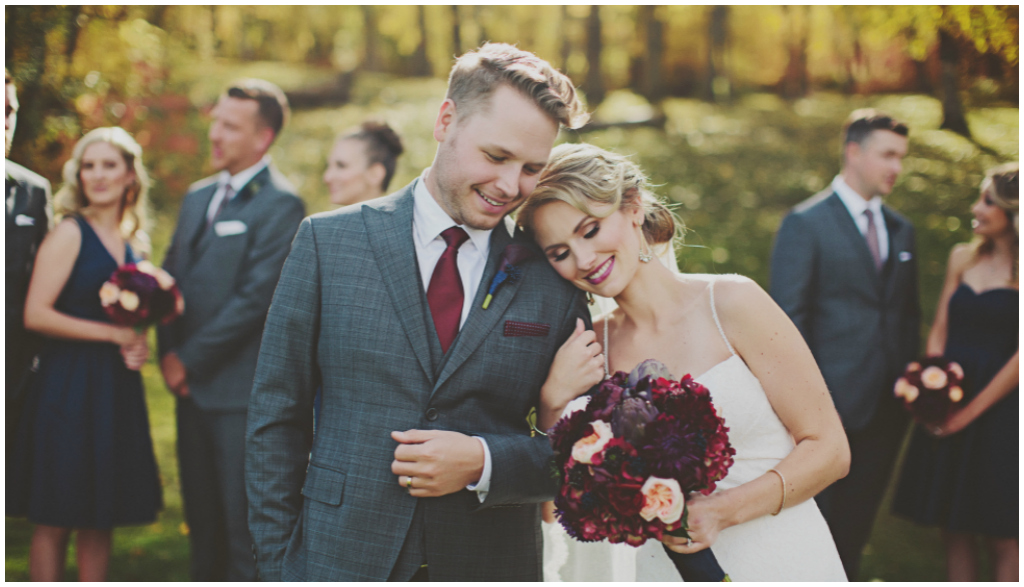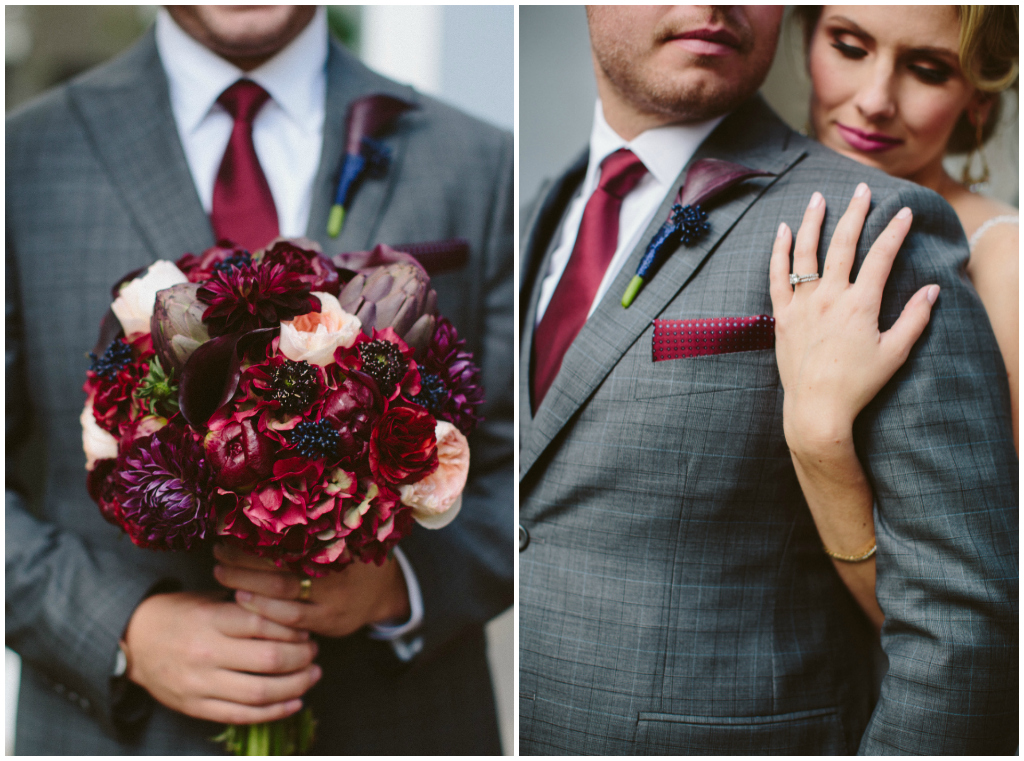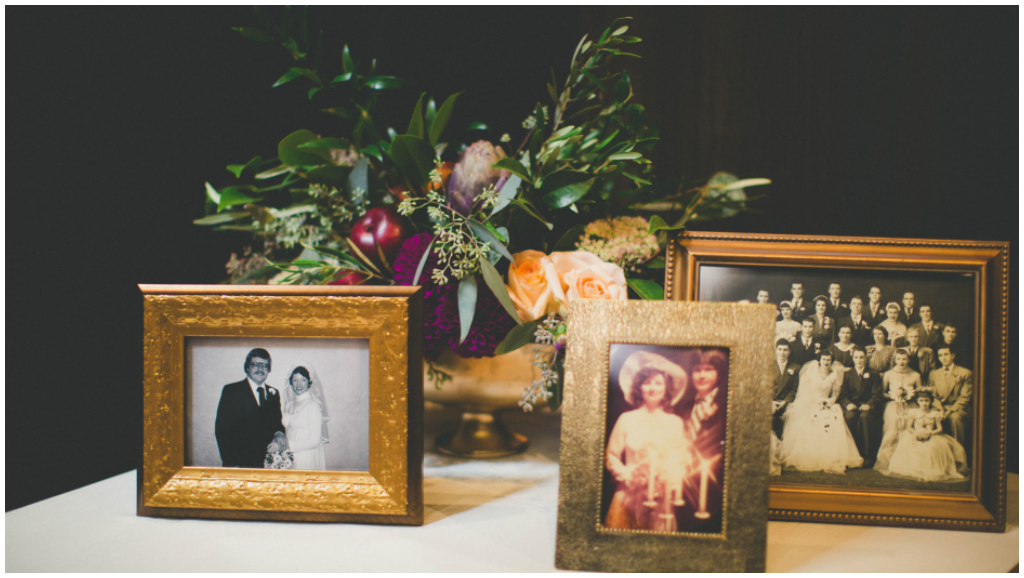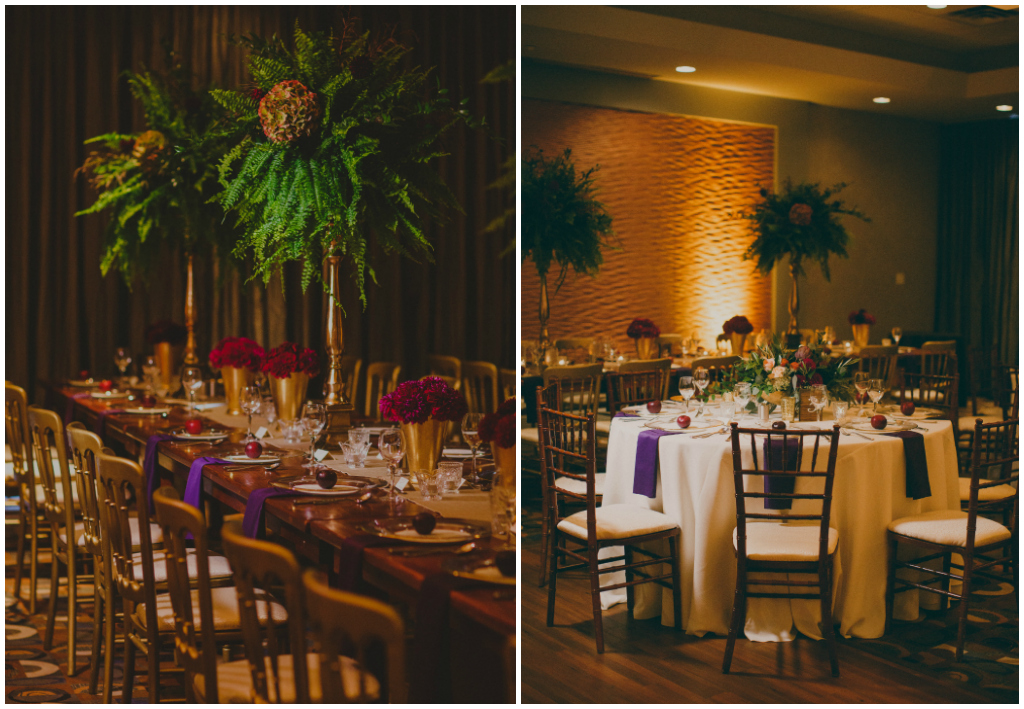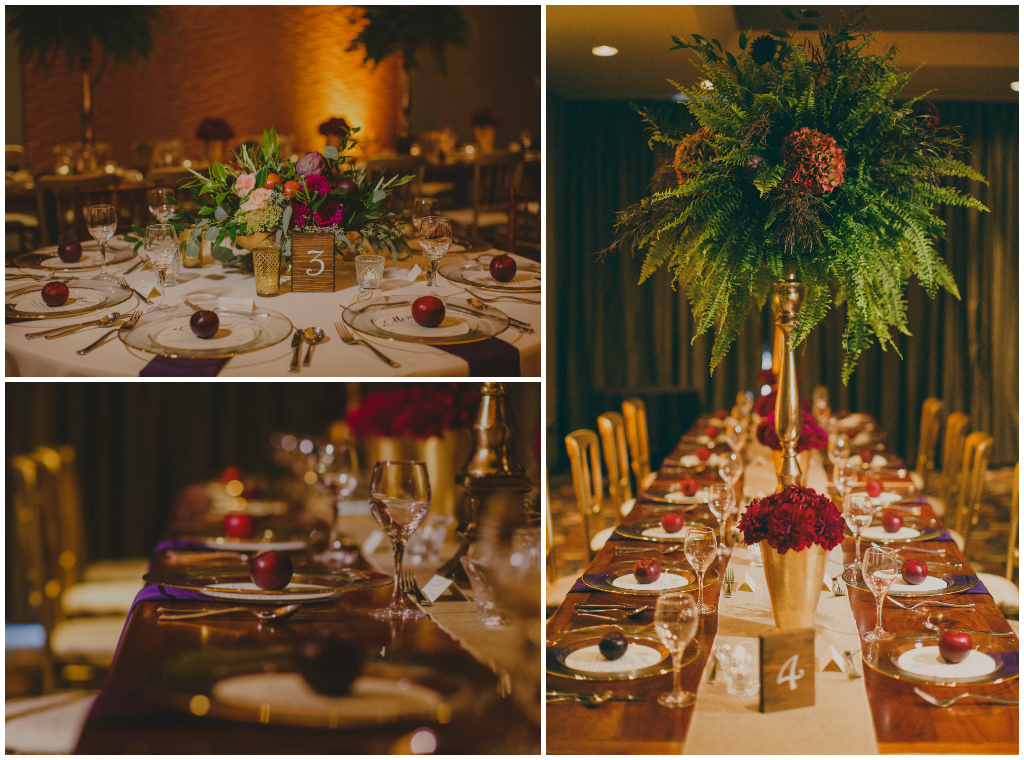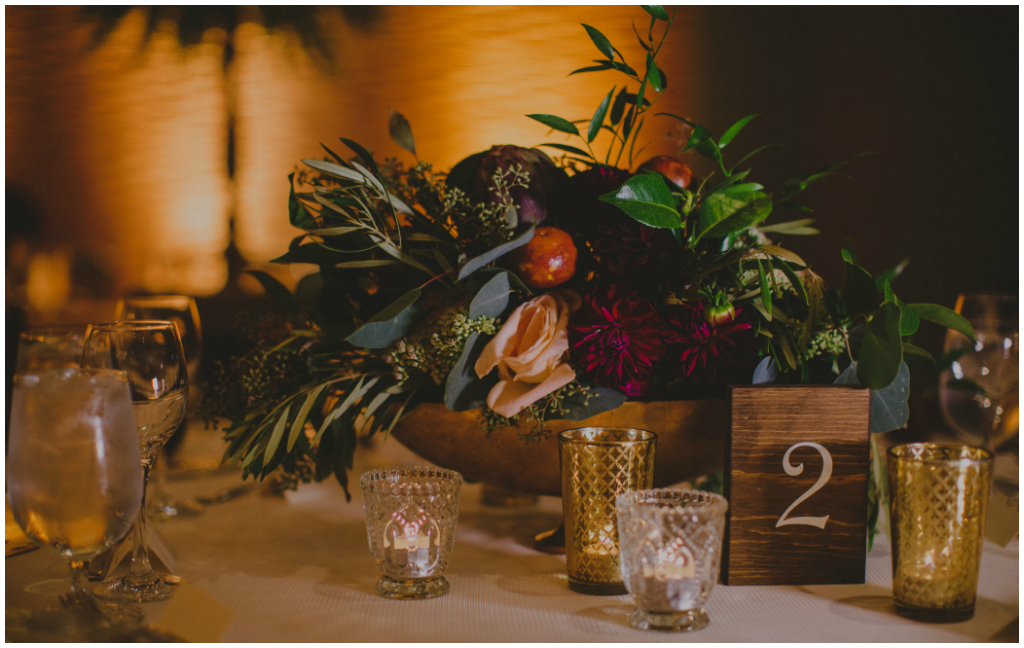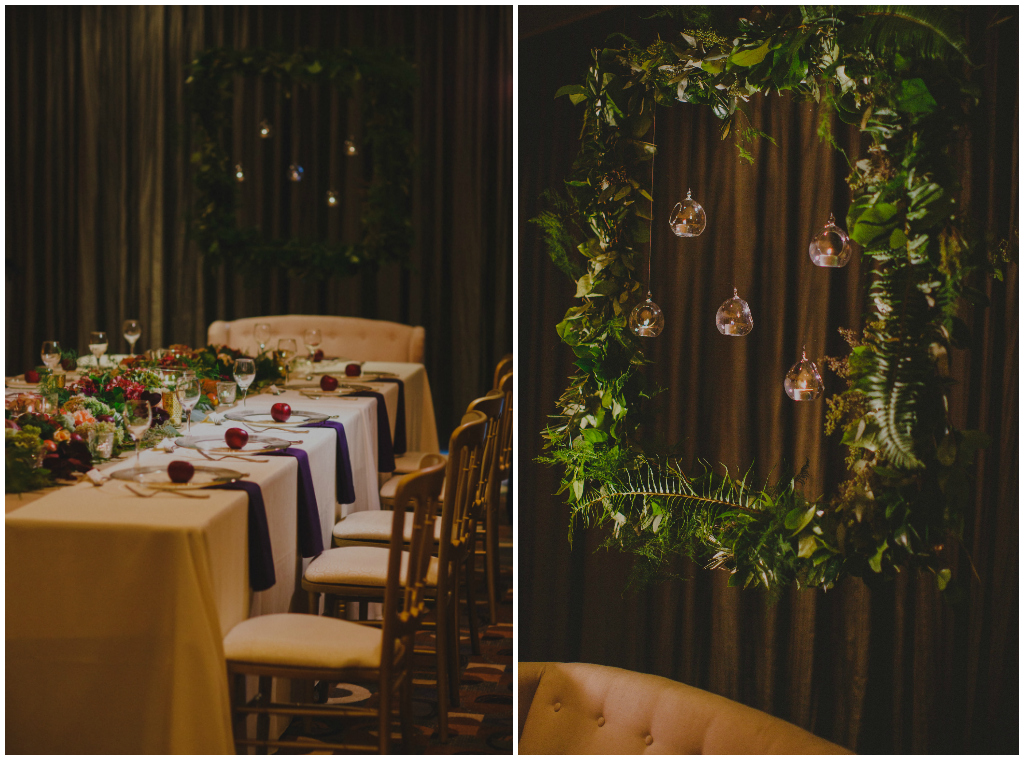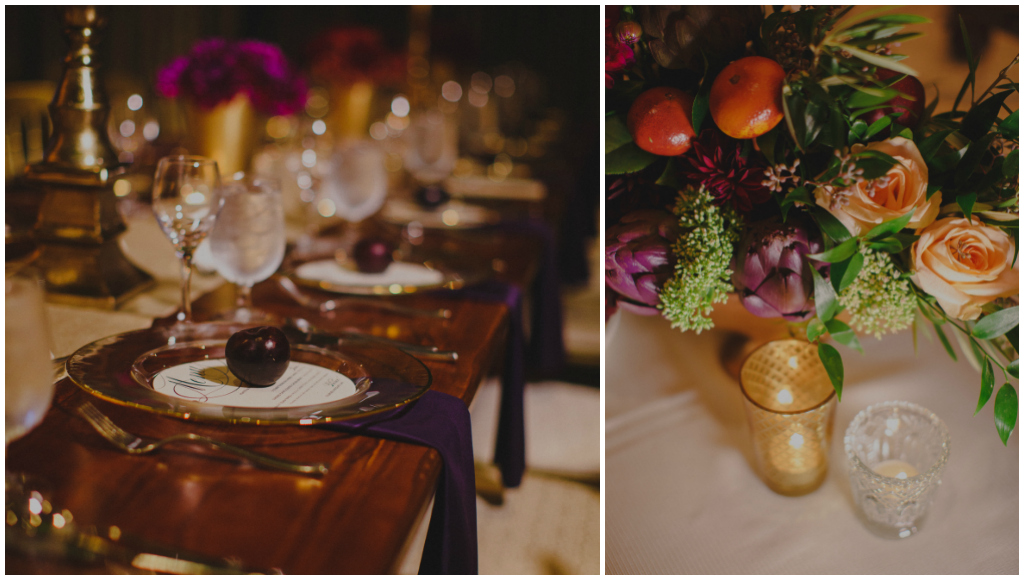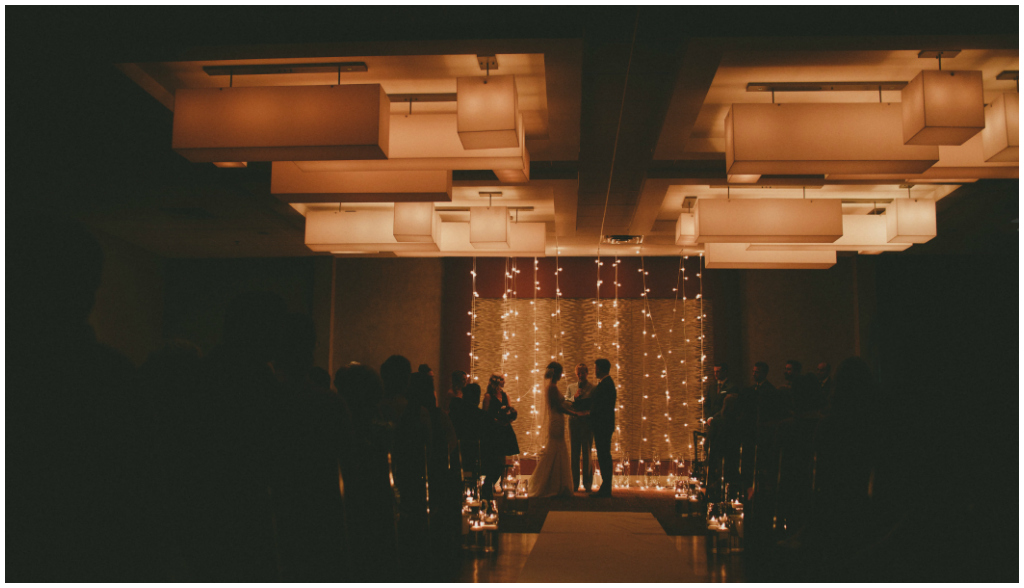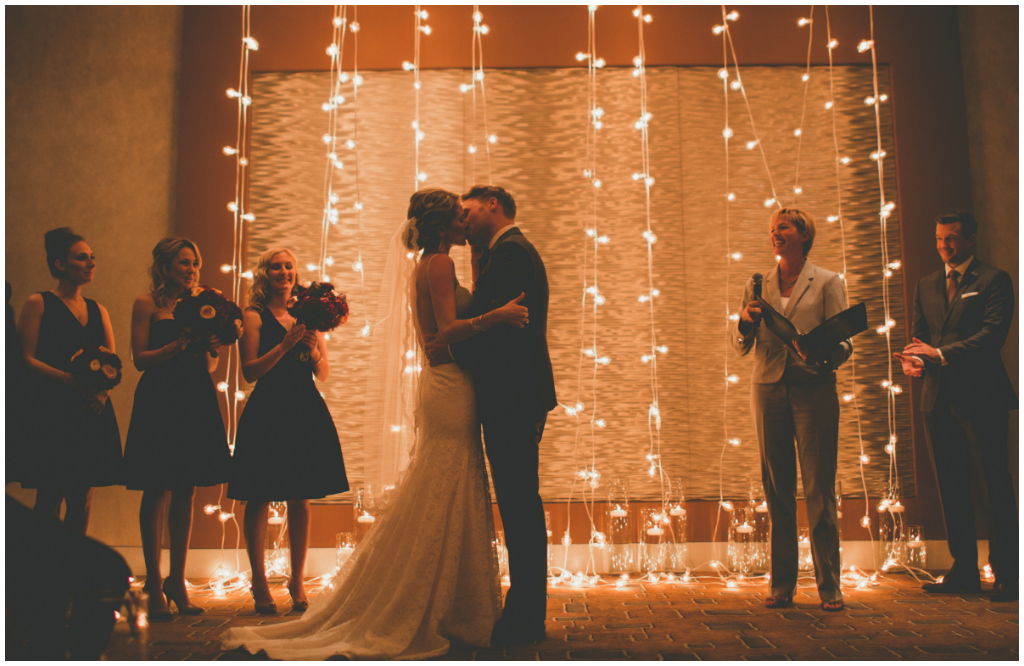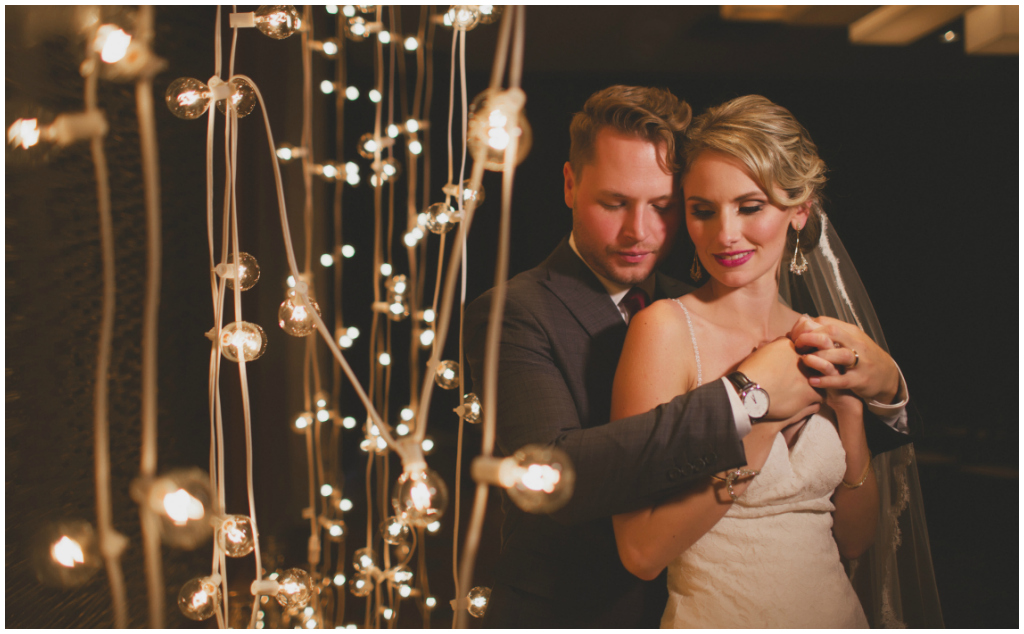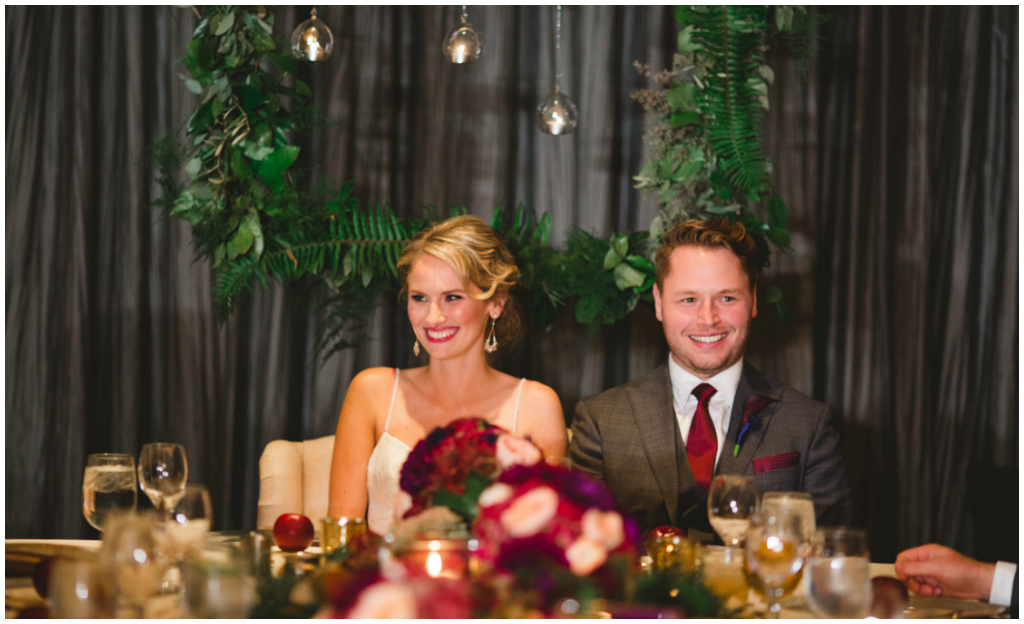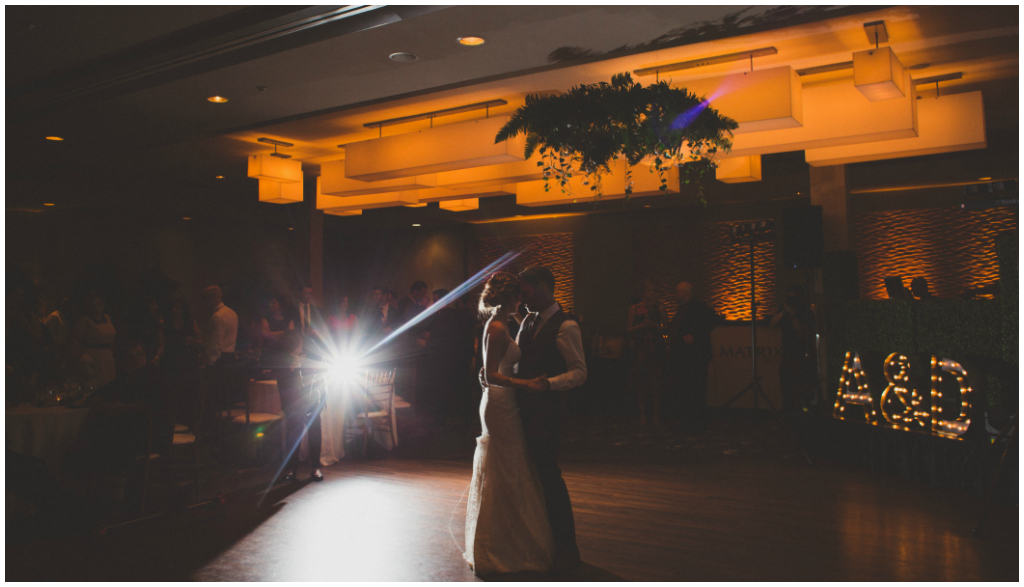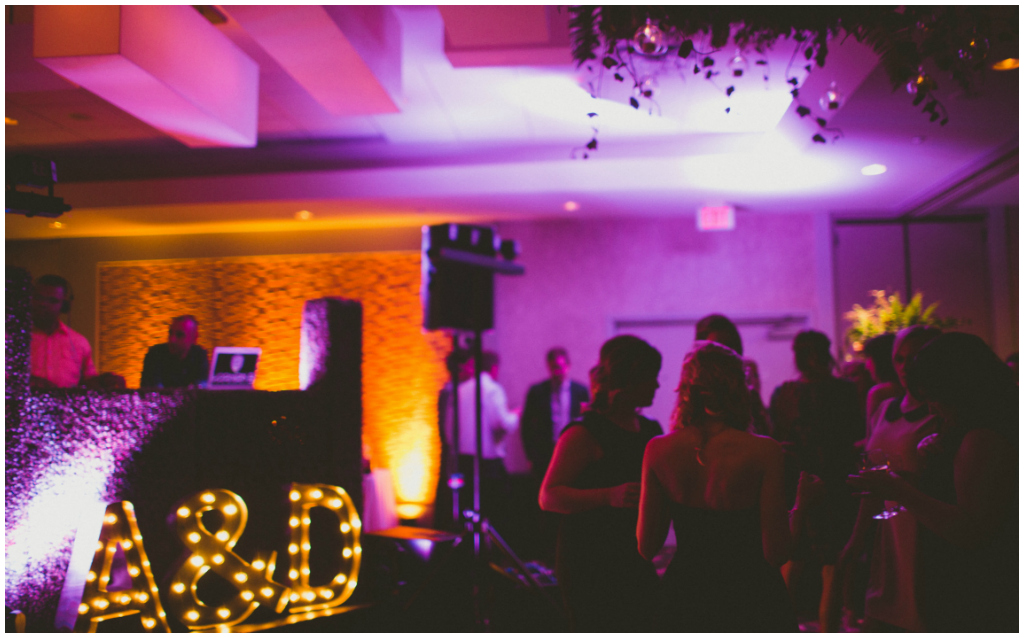 Jennifer + Team | Jennifer Bergman Weddings
Edmonton Wedding Planning + Design
+  +  +  +  +  +  +  +  +  +  +
Credits:
09/25/16
When we first met with Allena + Jamie, it was clear we'd be a great fit to work together and that it would be a fun year ahead of planning and designing their dream wedding. Always positive and upbeat, their zest for life shone through in every decision made for the wedding, with their top priorities being a fun weekend for their guests and jaw-dropping décor.
The overall design direction was inspired by the ceremony venue – Rainer Gardens. The gardens featured an existing stone structure at the altar, so we designed a lavish floral wall to create a unique and luxurious backdrop for the vows. Despite the unseasonably cold weather for August, the rain held off and the ceremony proceeded outdoors as planned!
Guests made their way to Oasis Centre for the reception, where show-stopping custom witch hazel centrepieces and lighting in morphing tones of pinks, blues and purples brought the Opulent Enchanted Garden theme to life.
Featured on the WedLuxe blog, Allena + Jamie's wedding was also a top 3 finalist for a 2016 Canadian Special Events Star Award in the Best Wedding Over $75K category!
Jennifer + Team | Jennifer Bergman Weddings
Edmonton Wedding Planning + Design
+  +  +  +  +  +  +  +  +  +  +
Credits:
09/9/15

Hard to believe it's almost been a year since Sheena + Chad's wedding. This pretty fête was featured on Style Me Pretty Canada, but we wanted to give it the blog love it deserves on JBW as well!
When Sheena + Chad first came to us to plan and design their big day, the words they used to describe their vision were romantic, timeless, intimate and elegant. Above all, they wanted each guest to feel important – that they had played a special part in their love story.
We lucked out with beautiful weather for the outdoor ceremony at Magrath Mansion – an Edmonton landmark and historic private estate. A beautiful vintage hutch displayed photos of family members who are no longer with us, so their memories would be present at the occasion. Chad wrote his wedding vows on cue cards and each one had a word in large bold letters on the back. All together they read: "I will love you forever." Such a sweet surprise gesture for his bride!
We transformed the Art Gallery of Alberta's Manning Hall from a cool, contemporary space into a warm and romantic haven for the reception. Mixing square and round tables with different linen combinations and centrepiece designs added layers of texture and interest. The unique head table backdrop featuring ombré hanging floral stems beautifully framed the bride and groom.
Eternal Reflections captured the gorgeous images below, and A Love Story Cinema created this incredible highlight film of the day.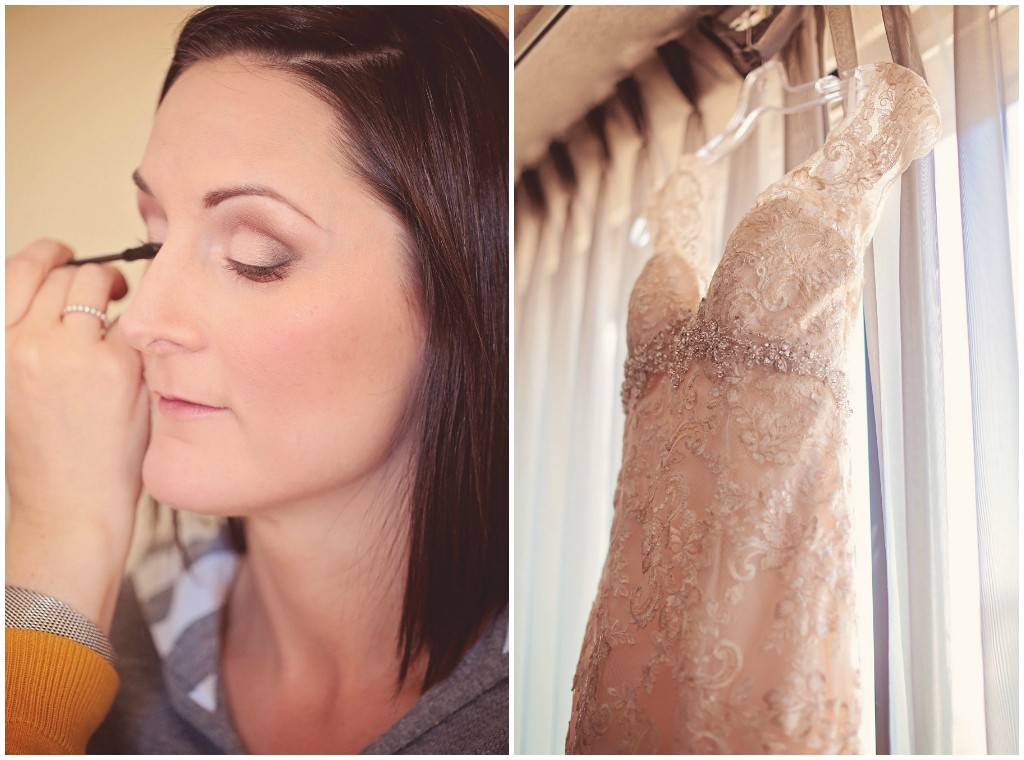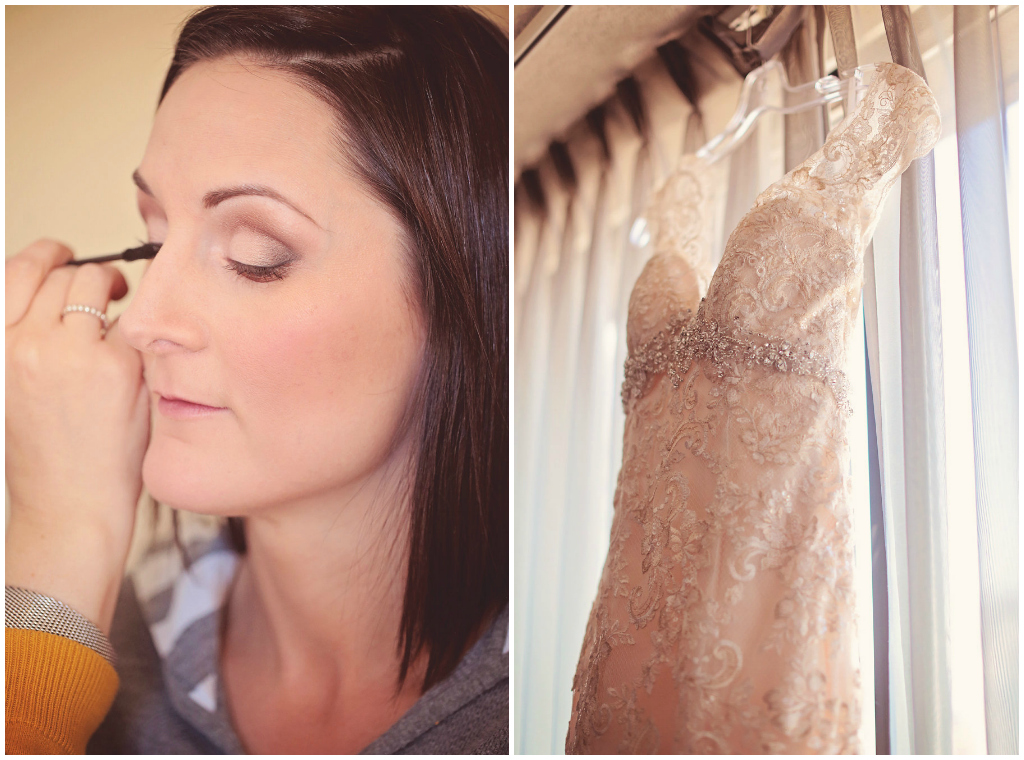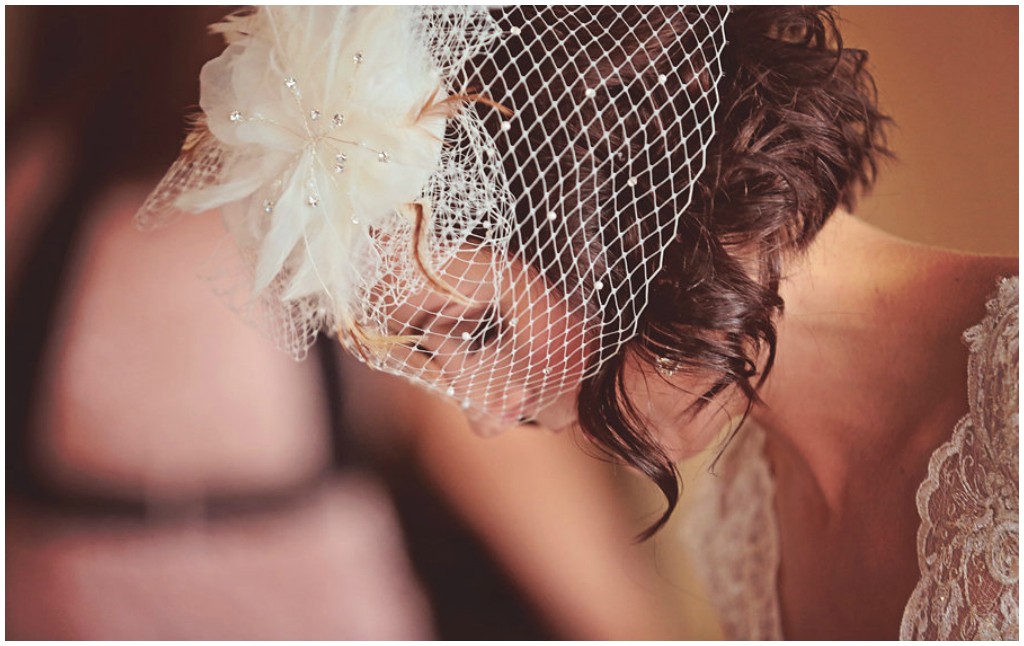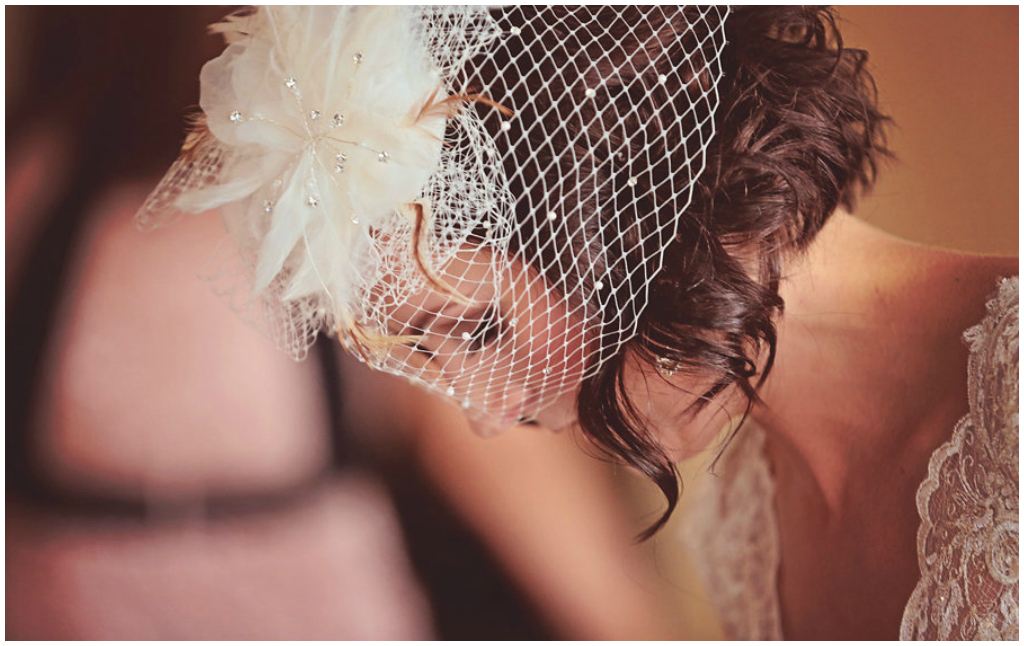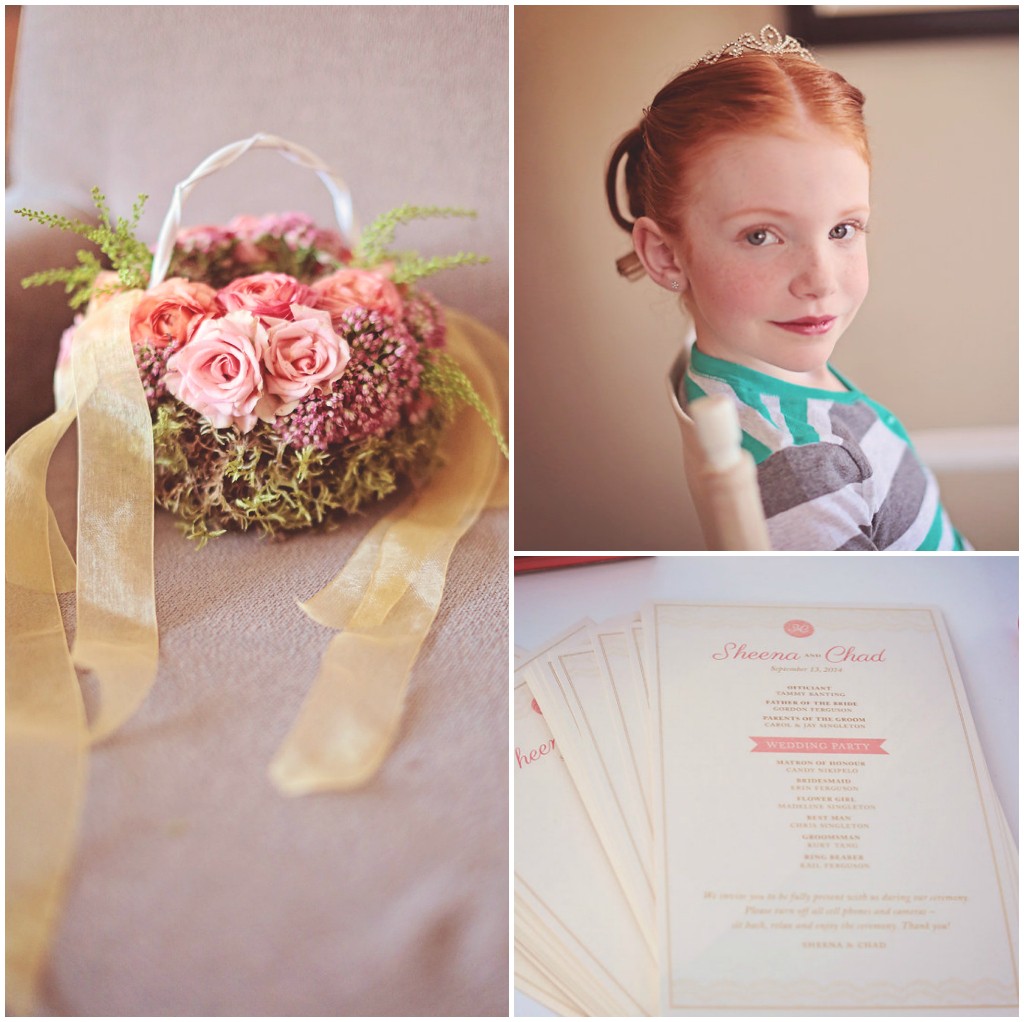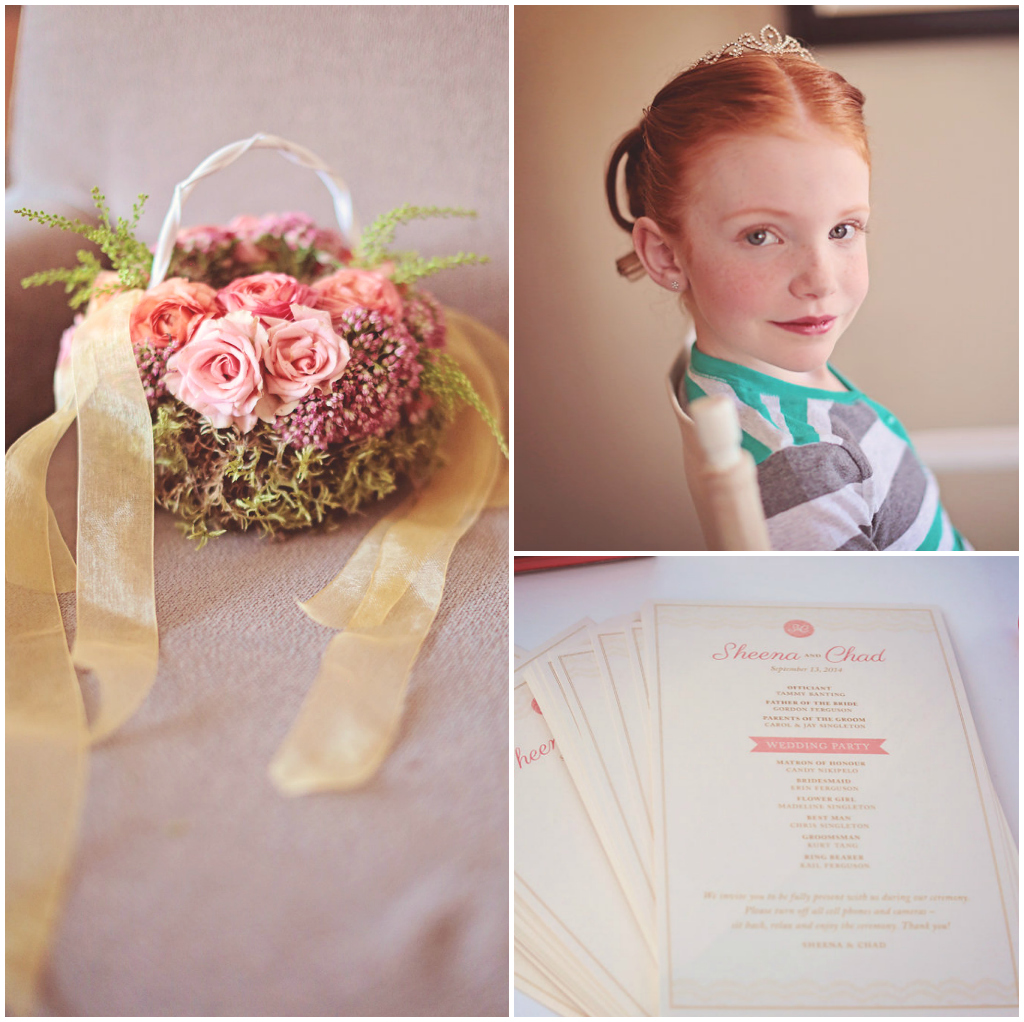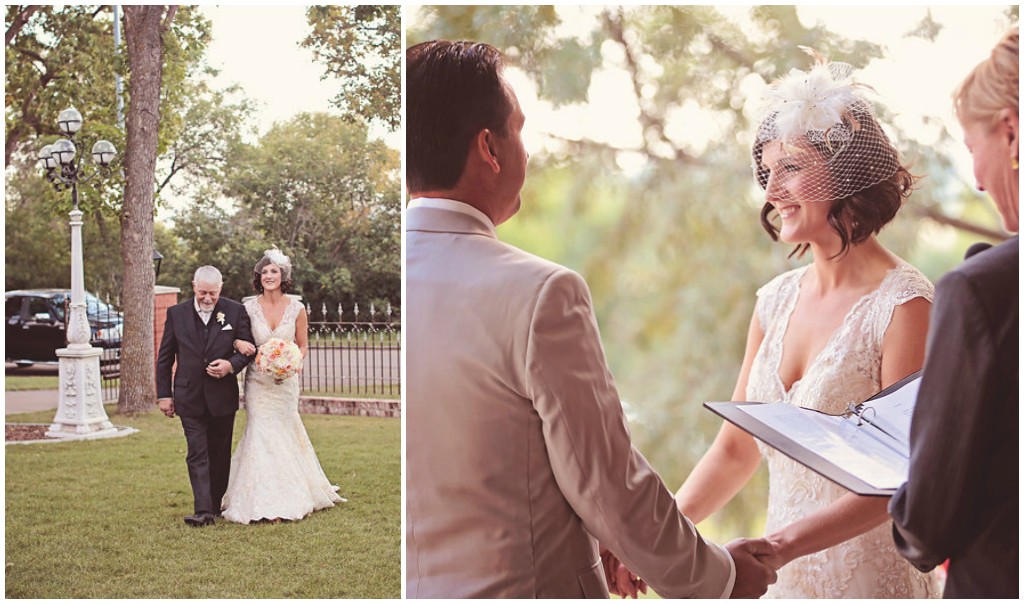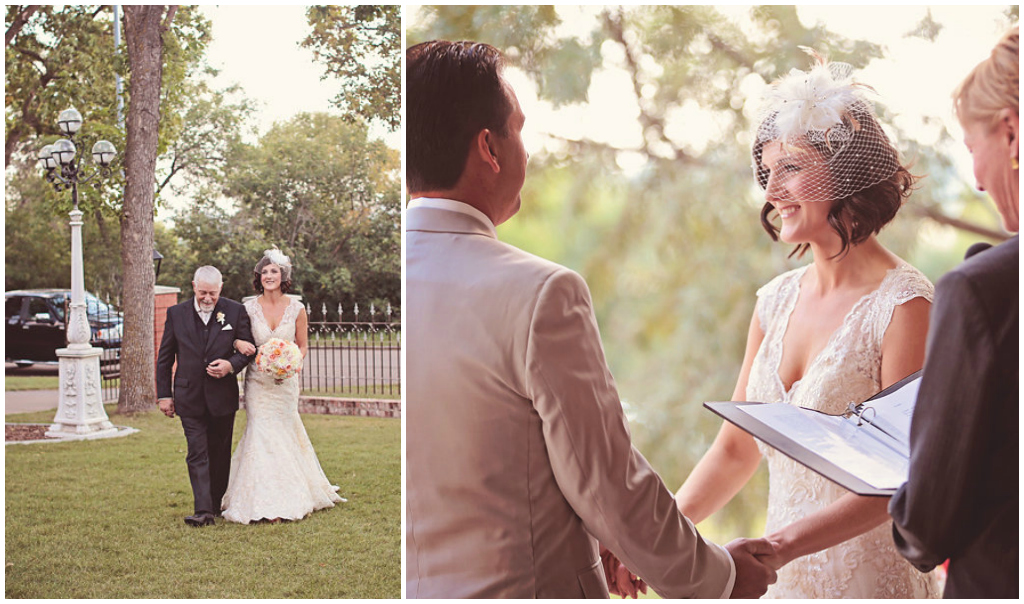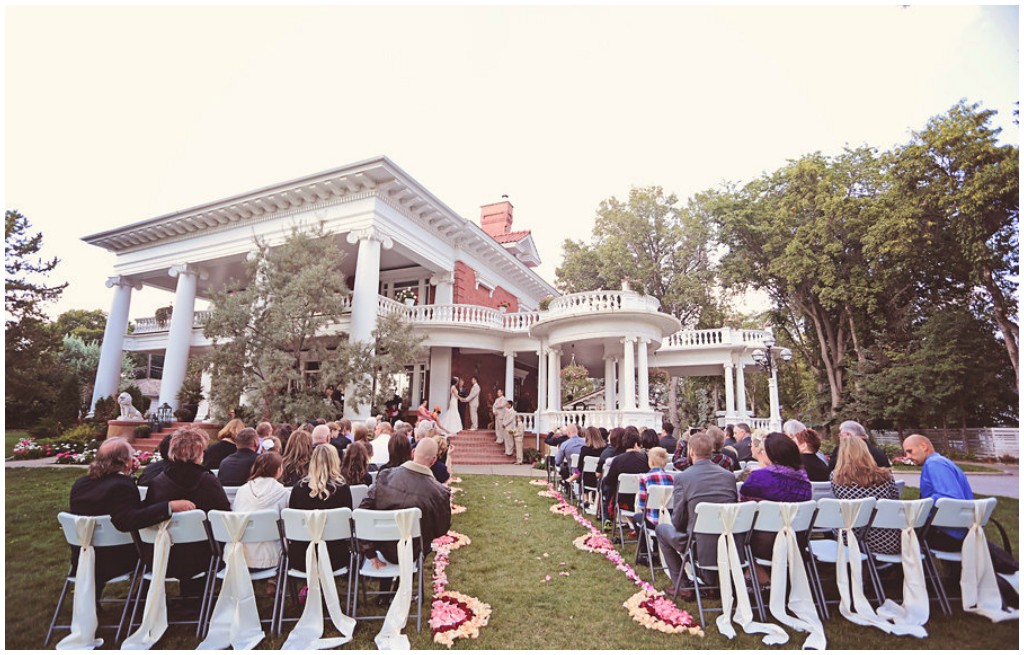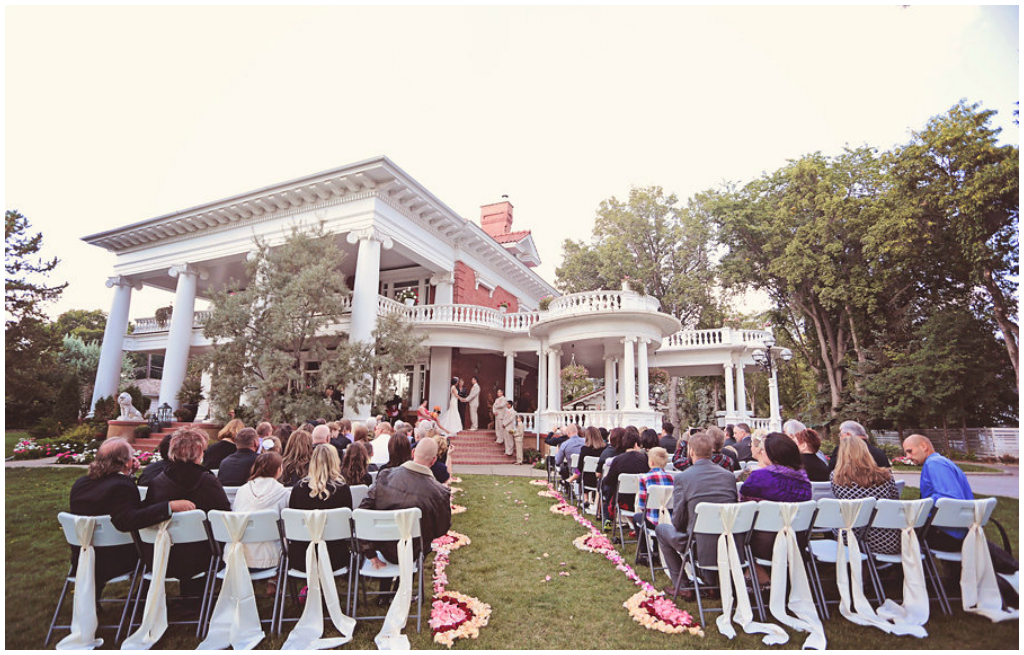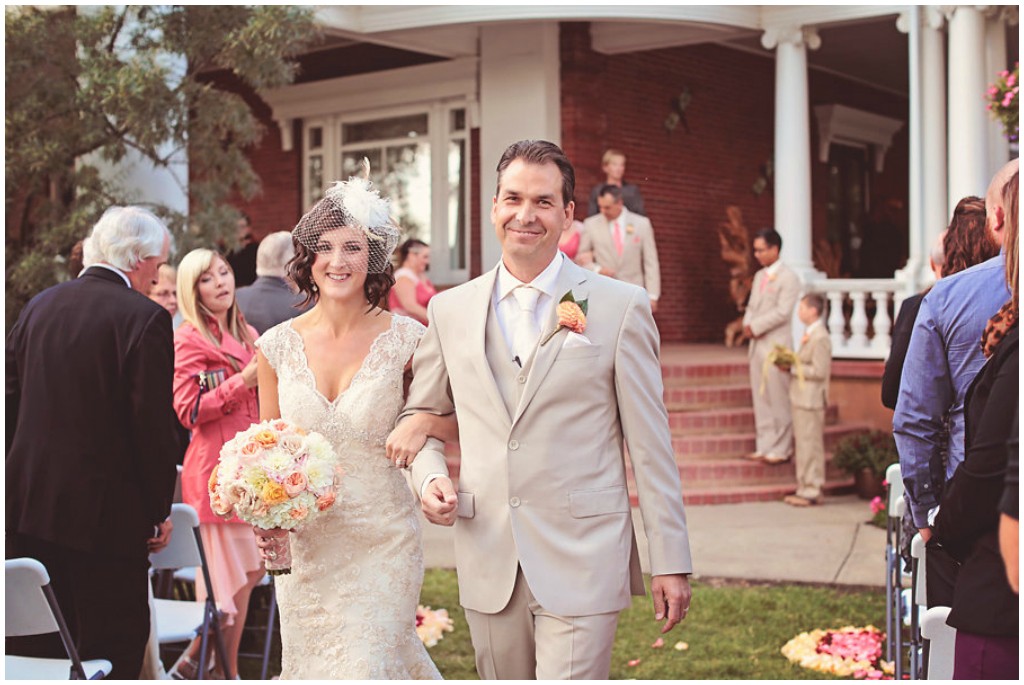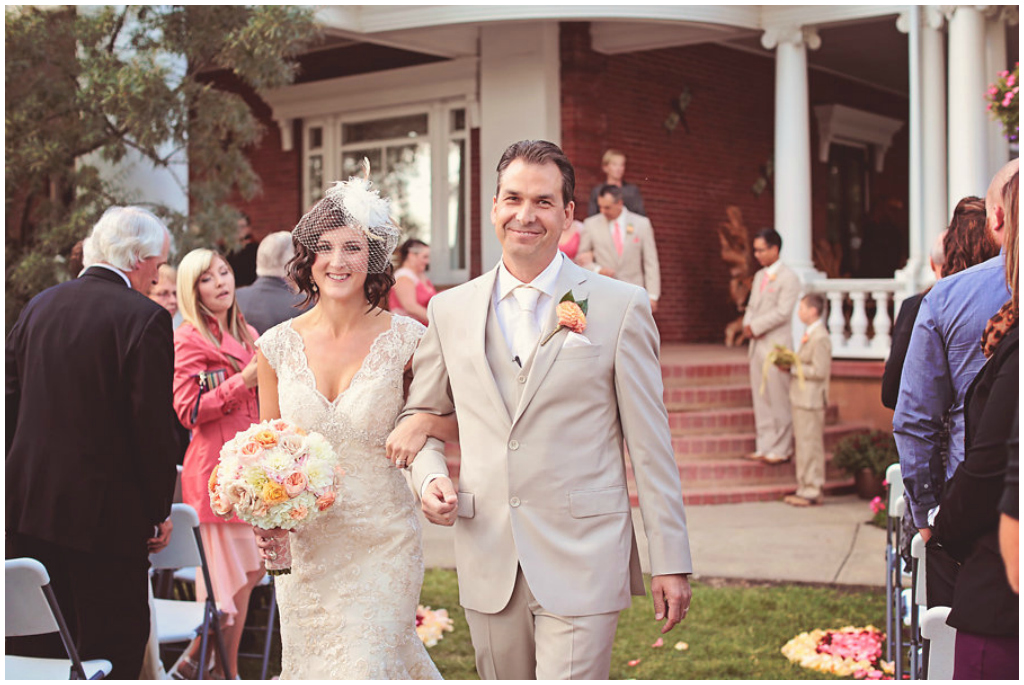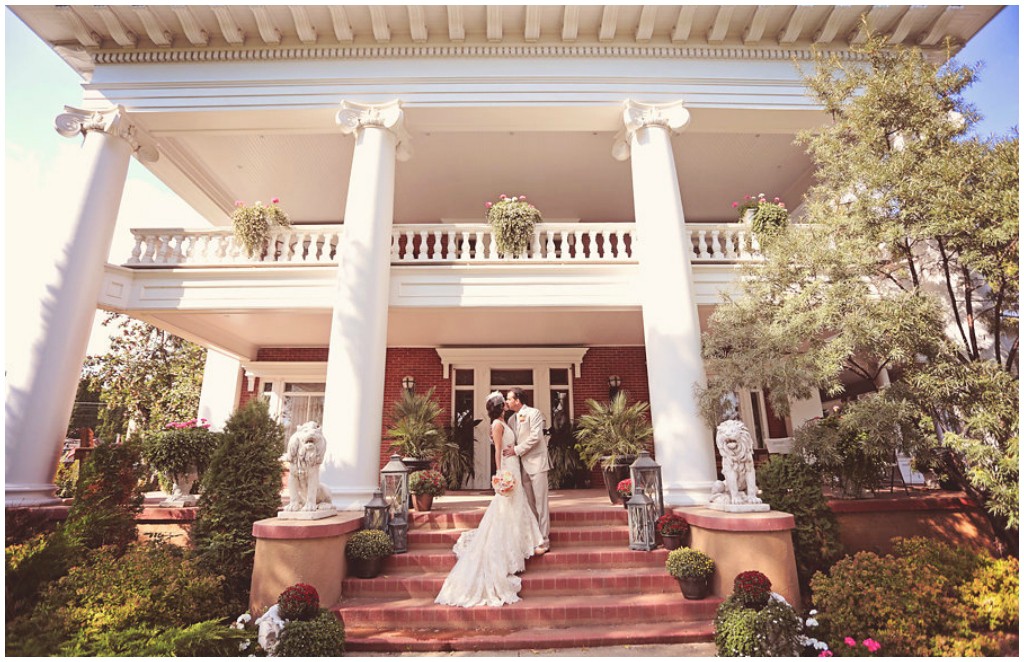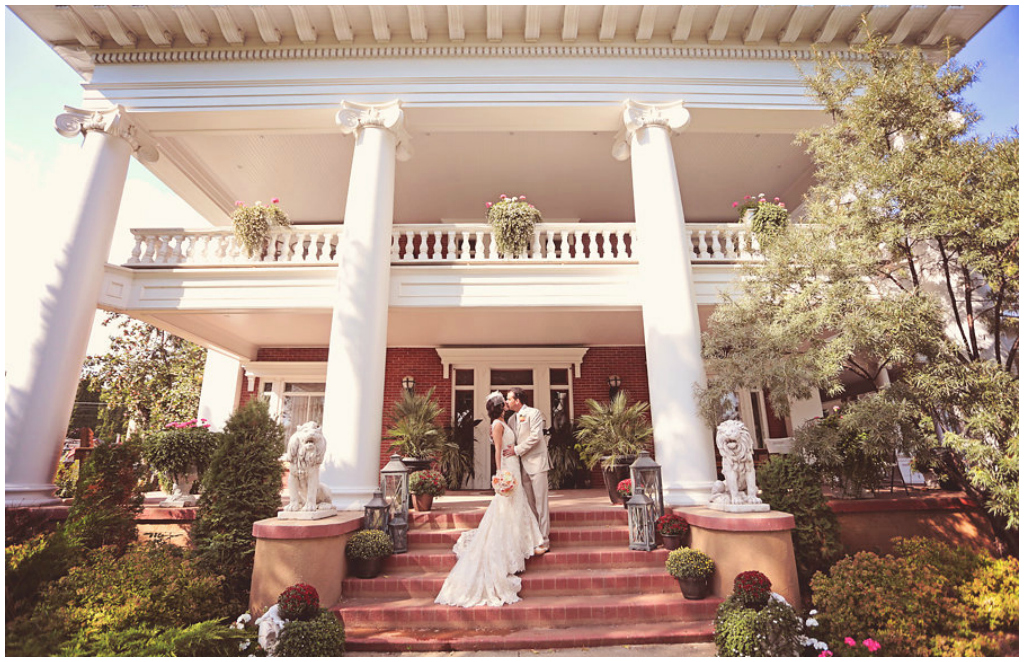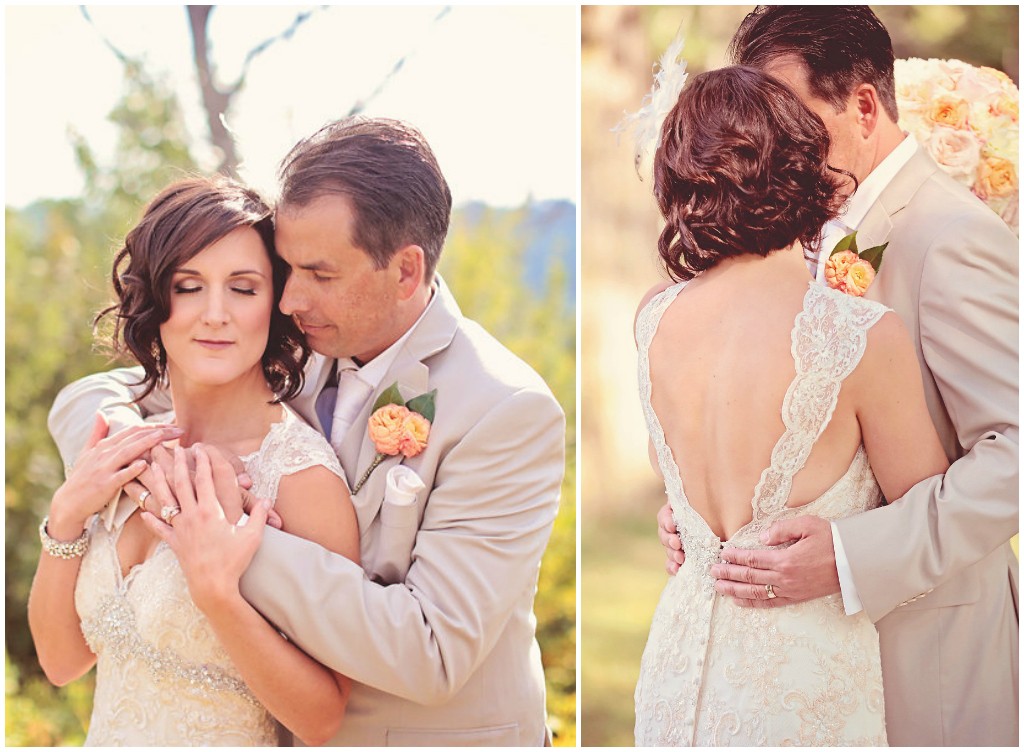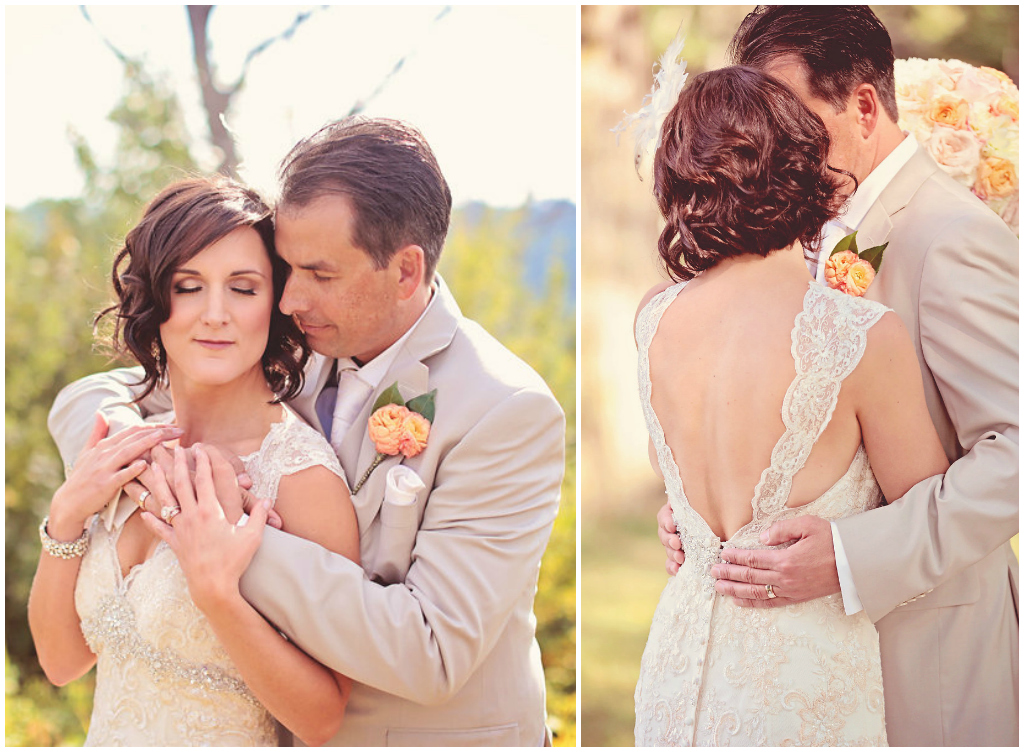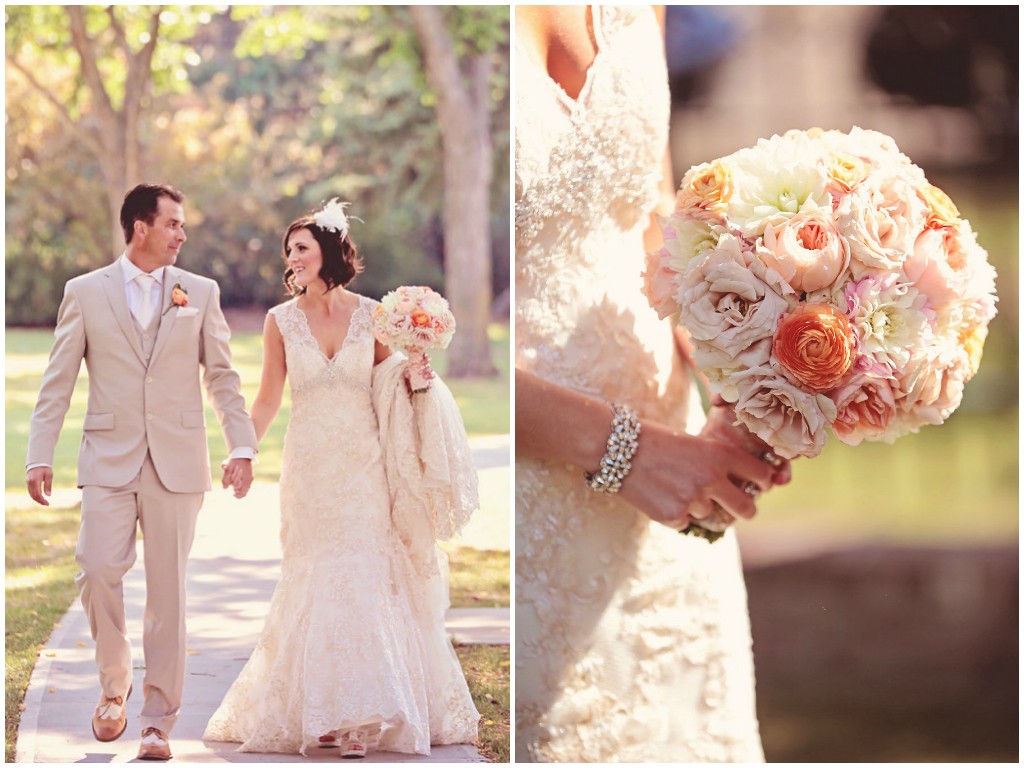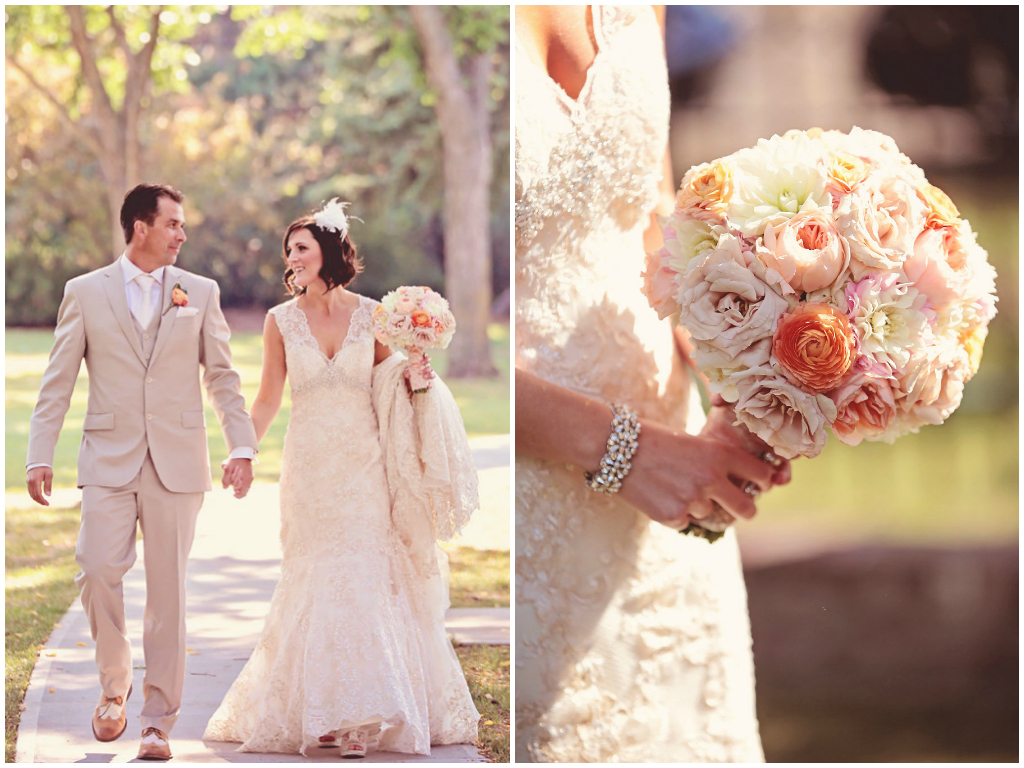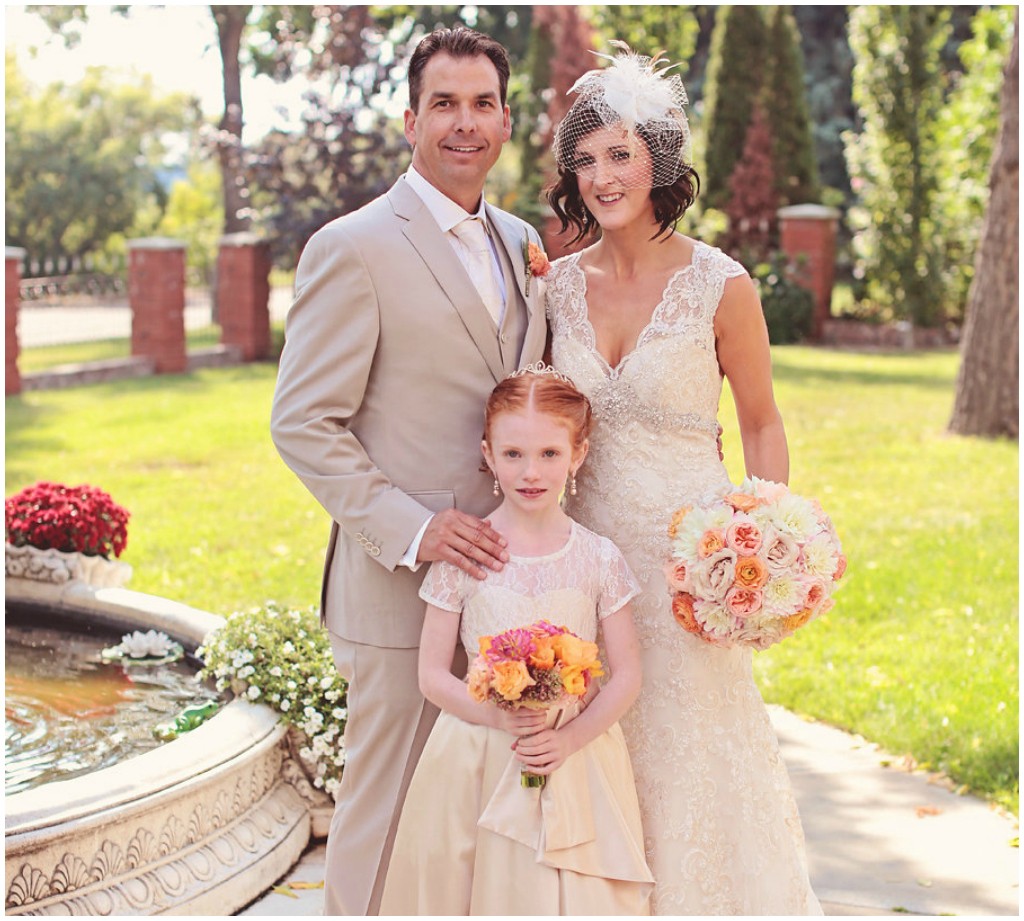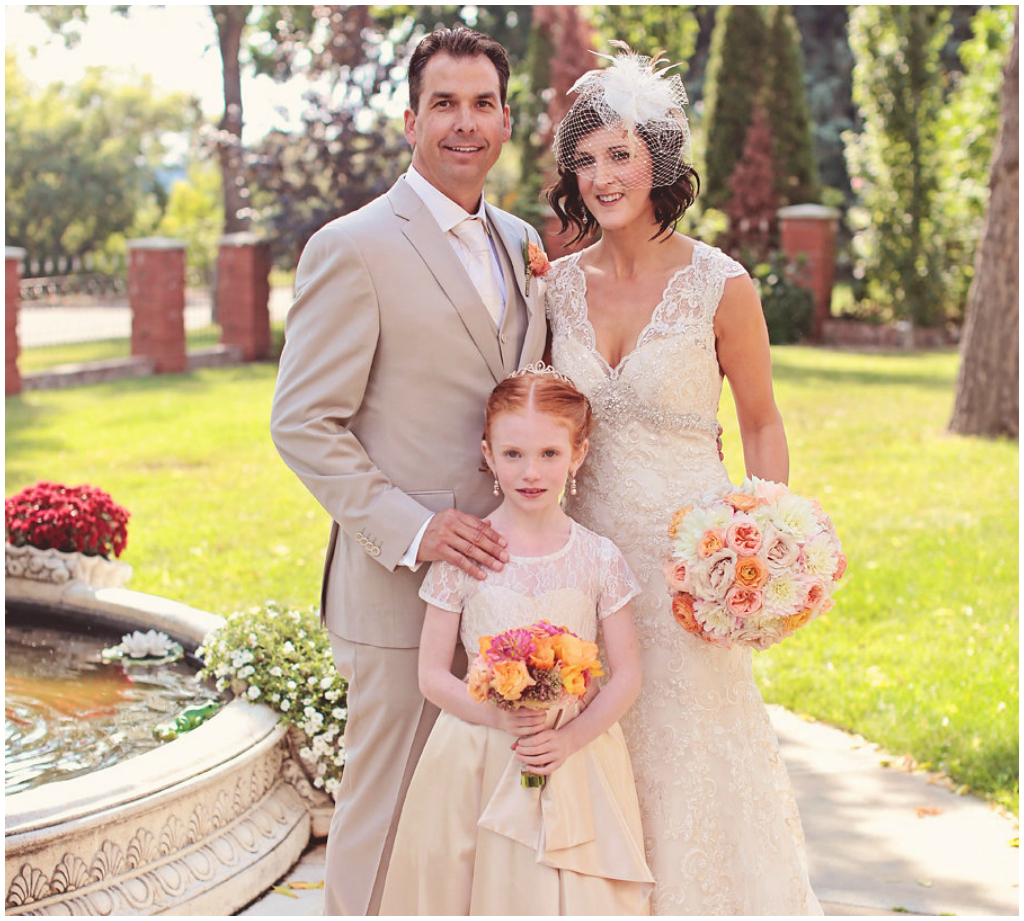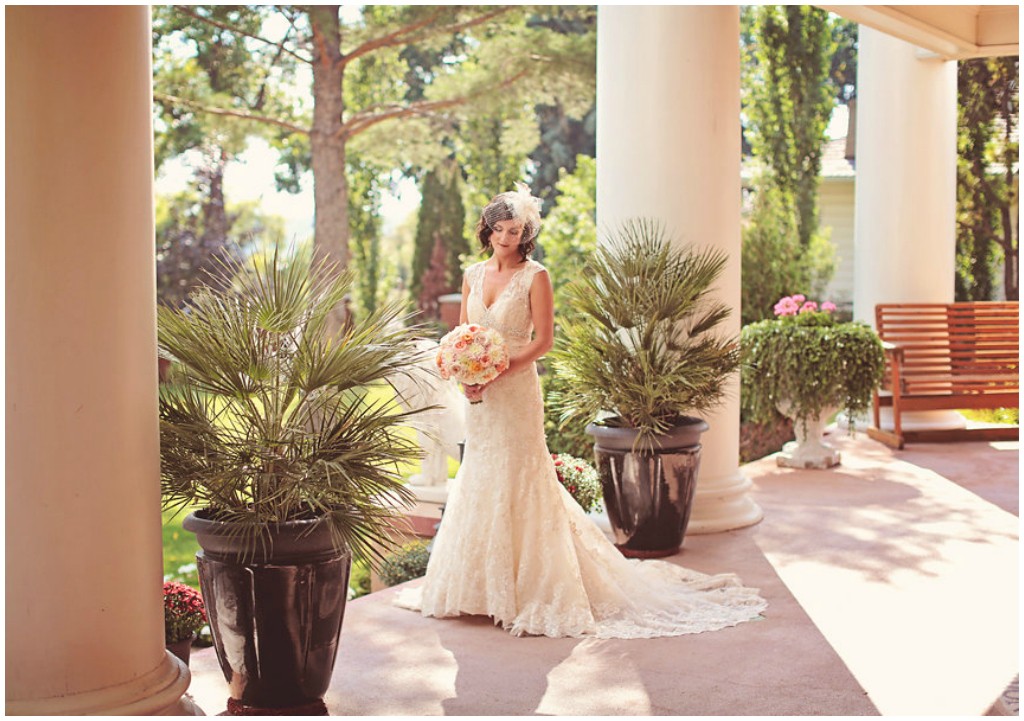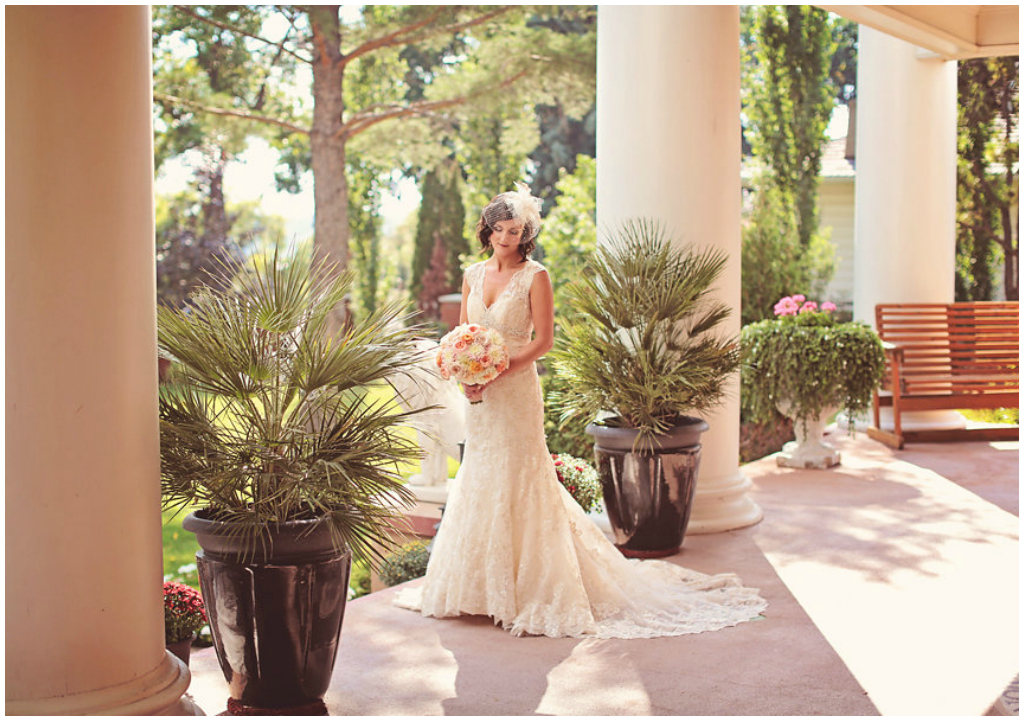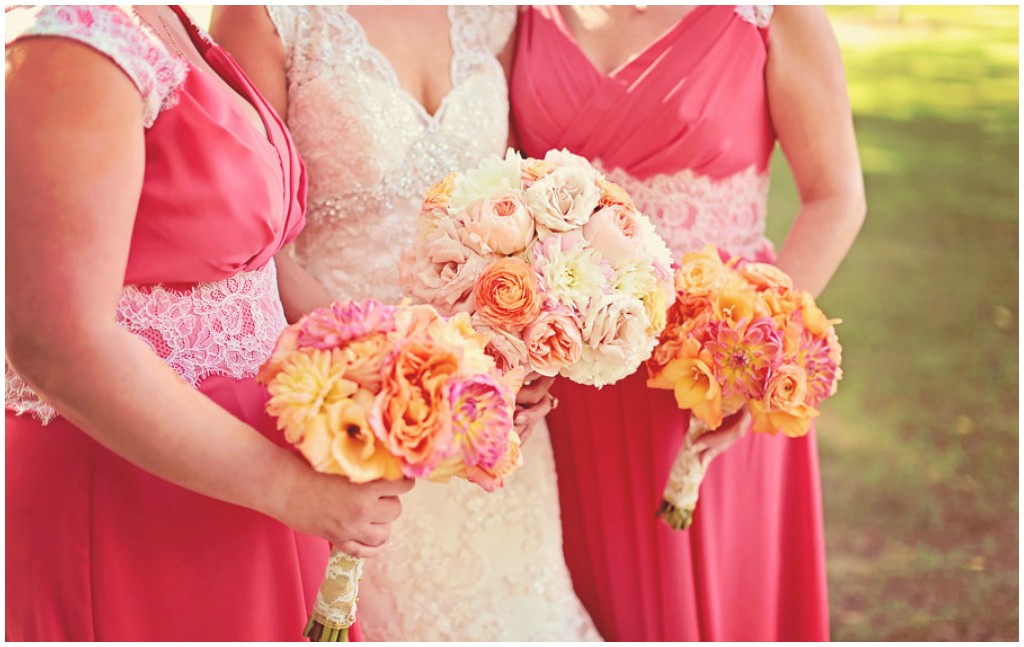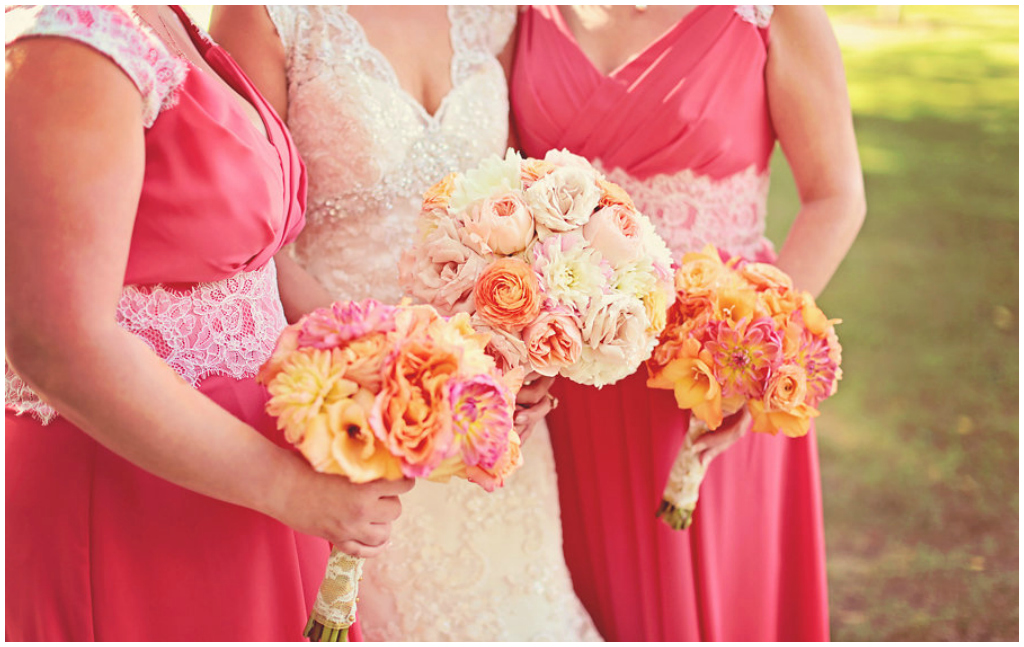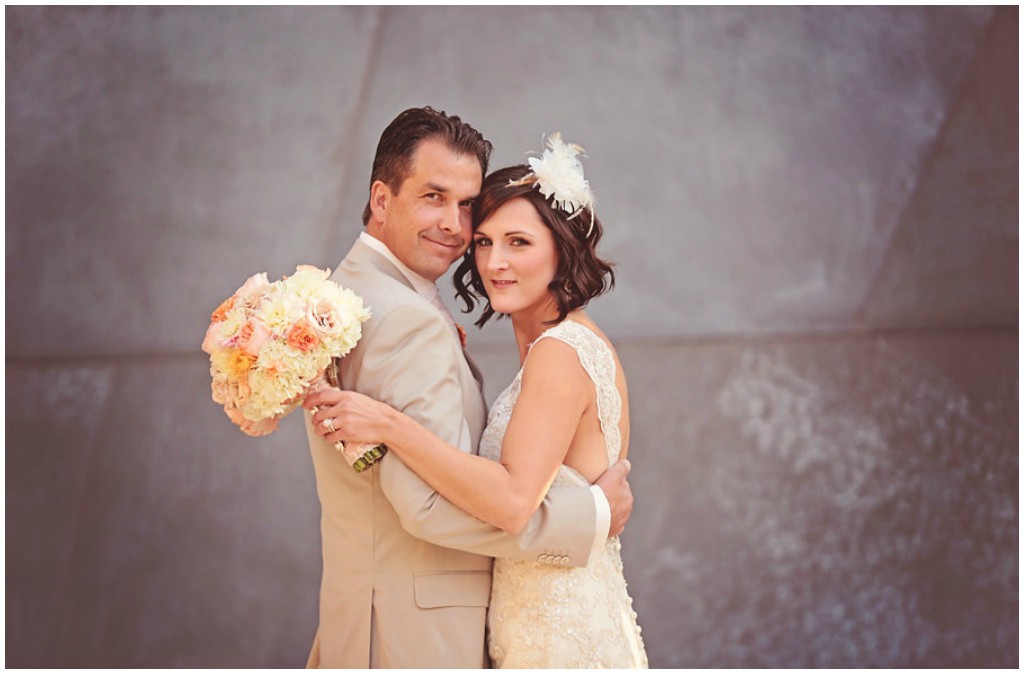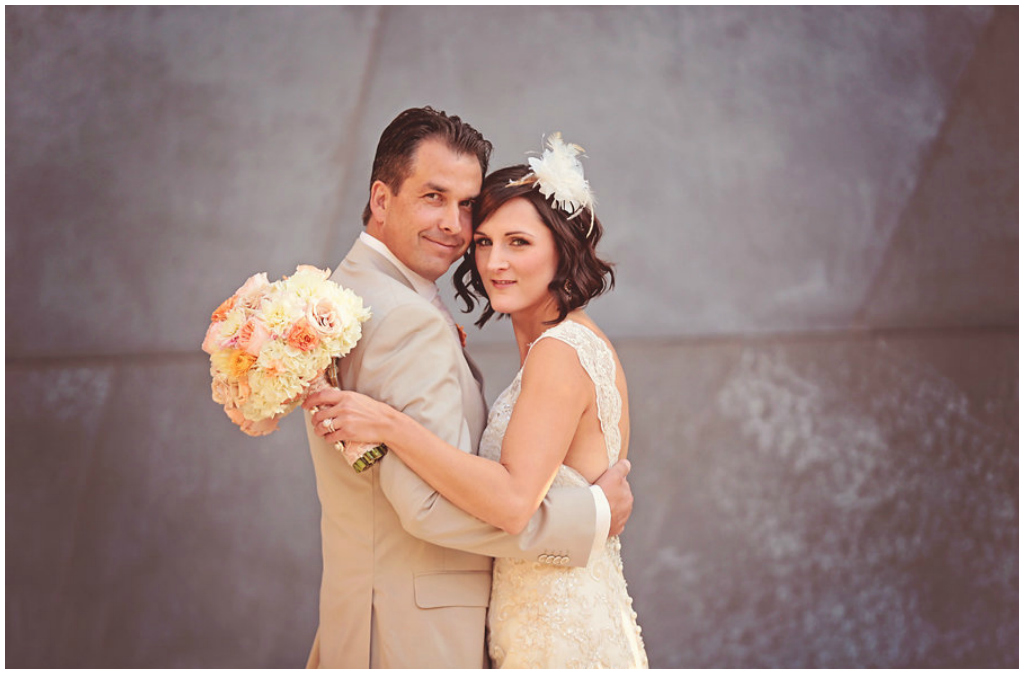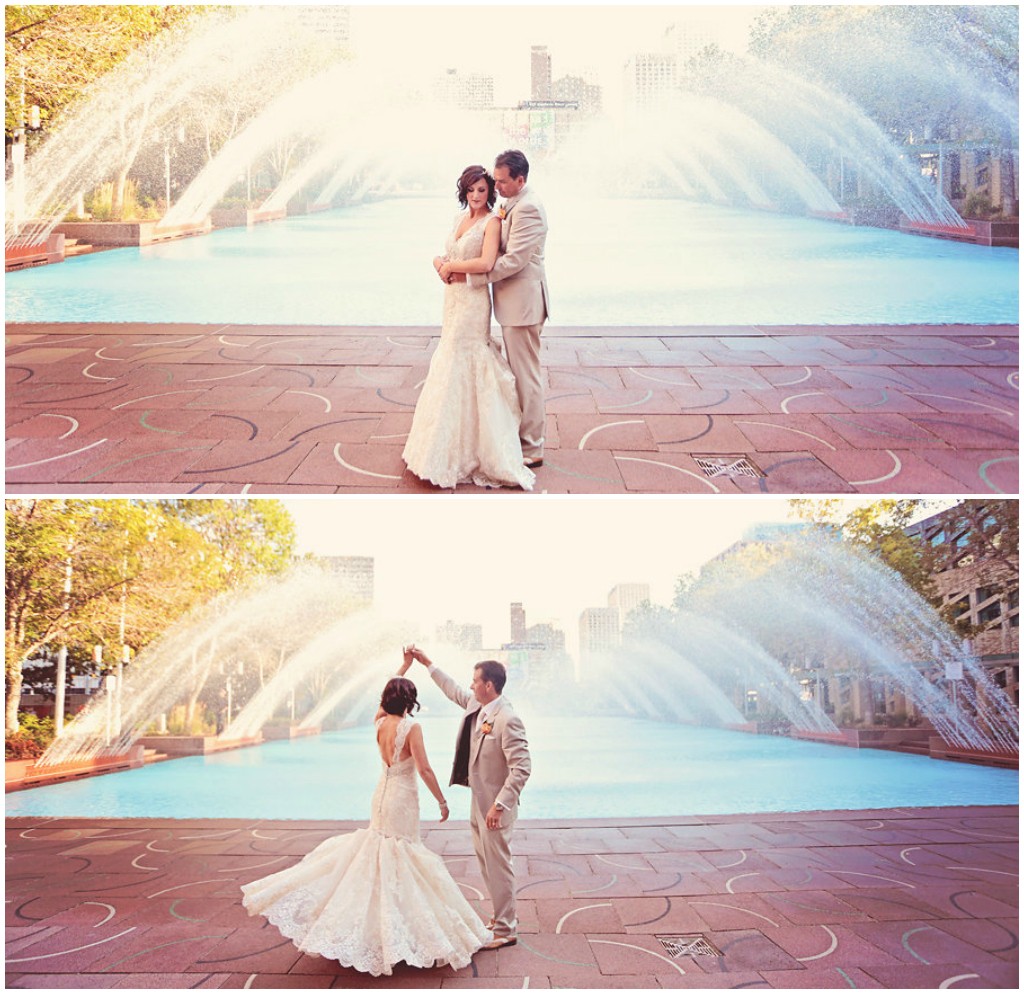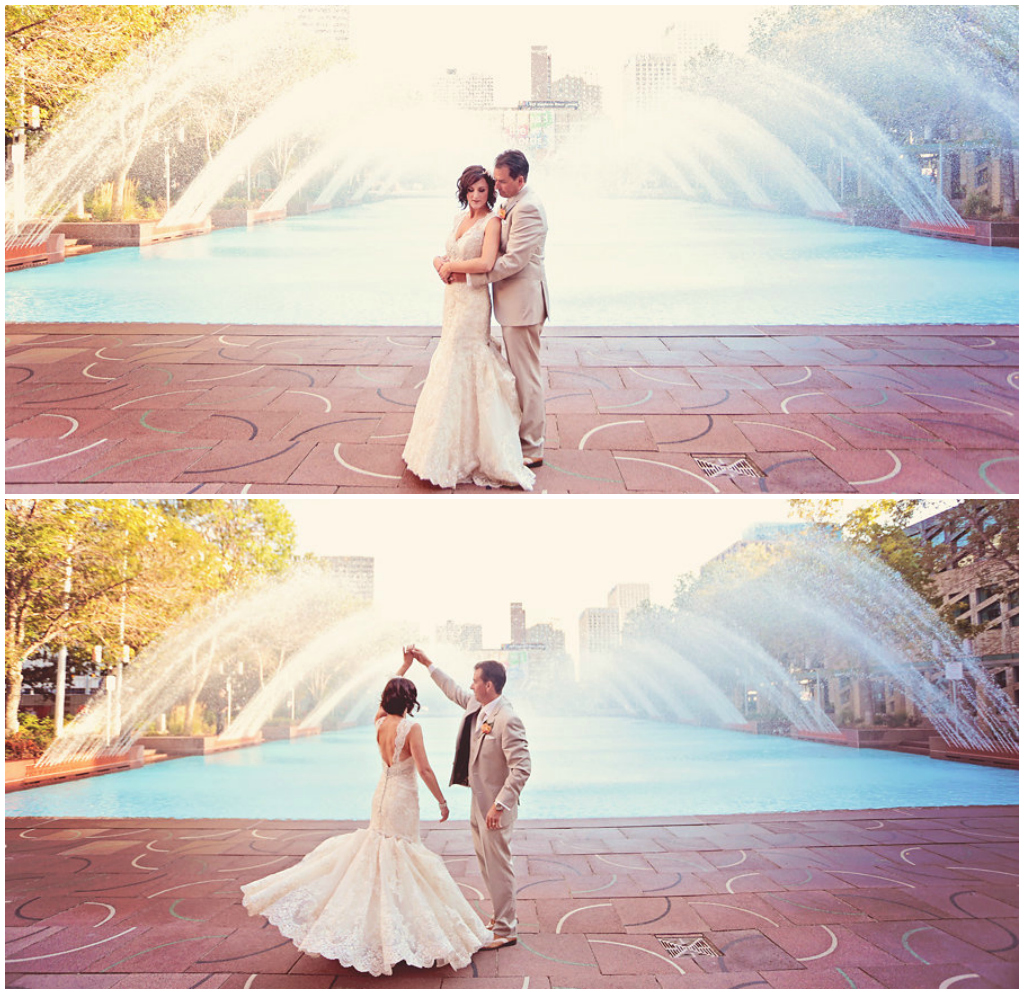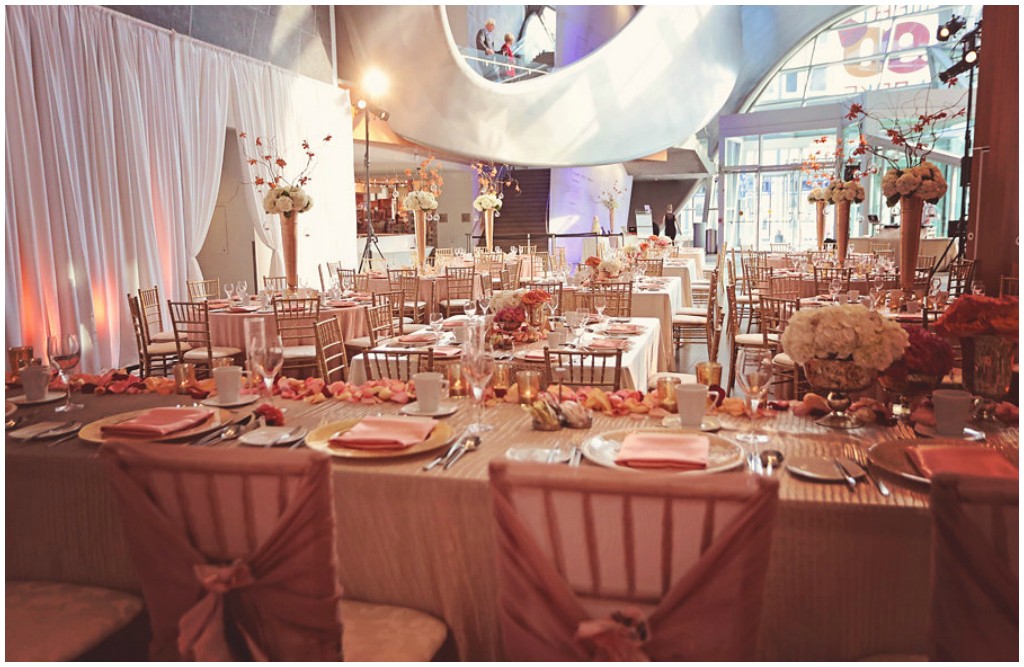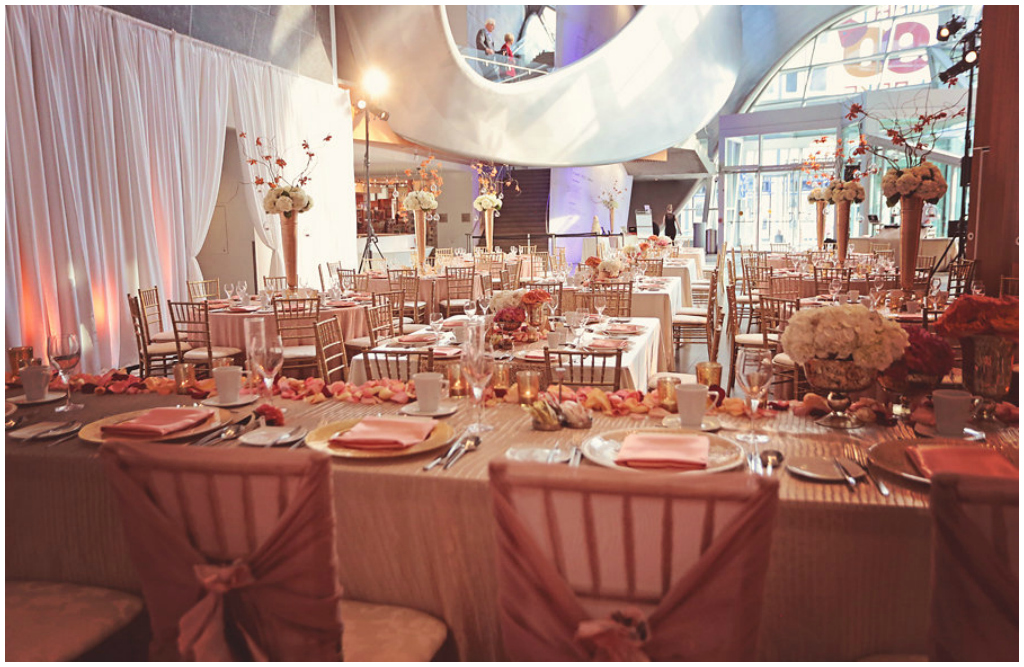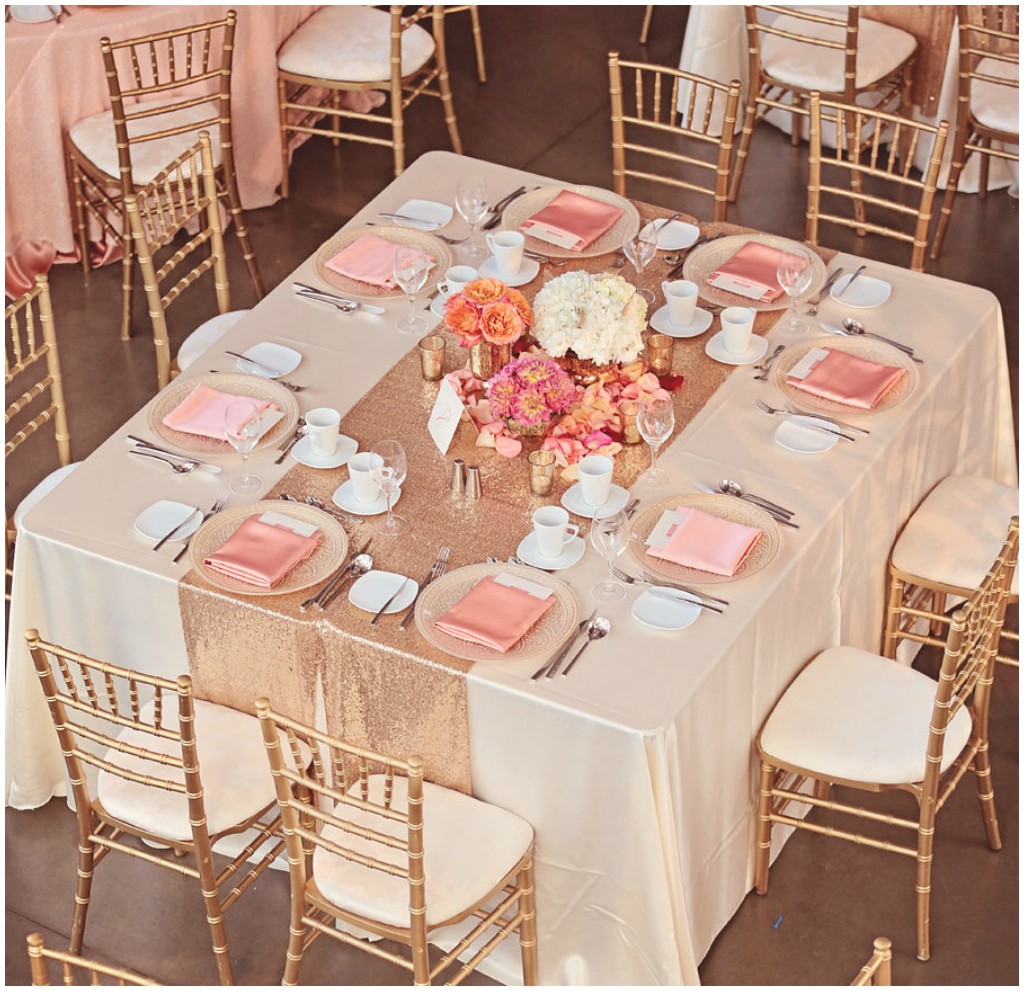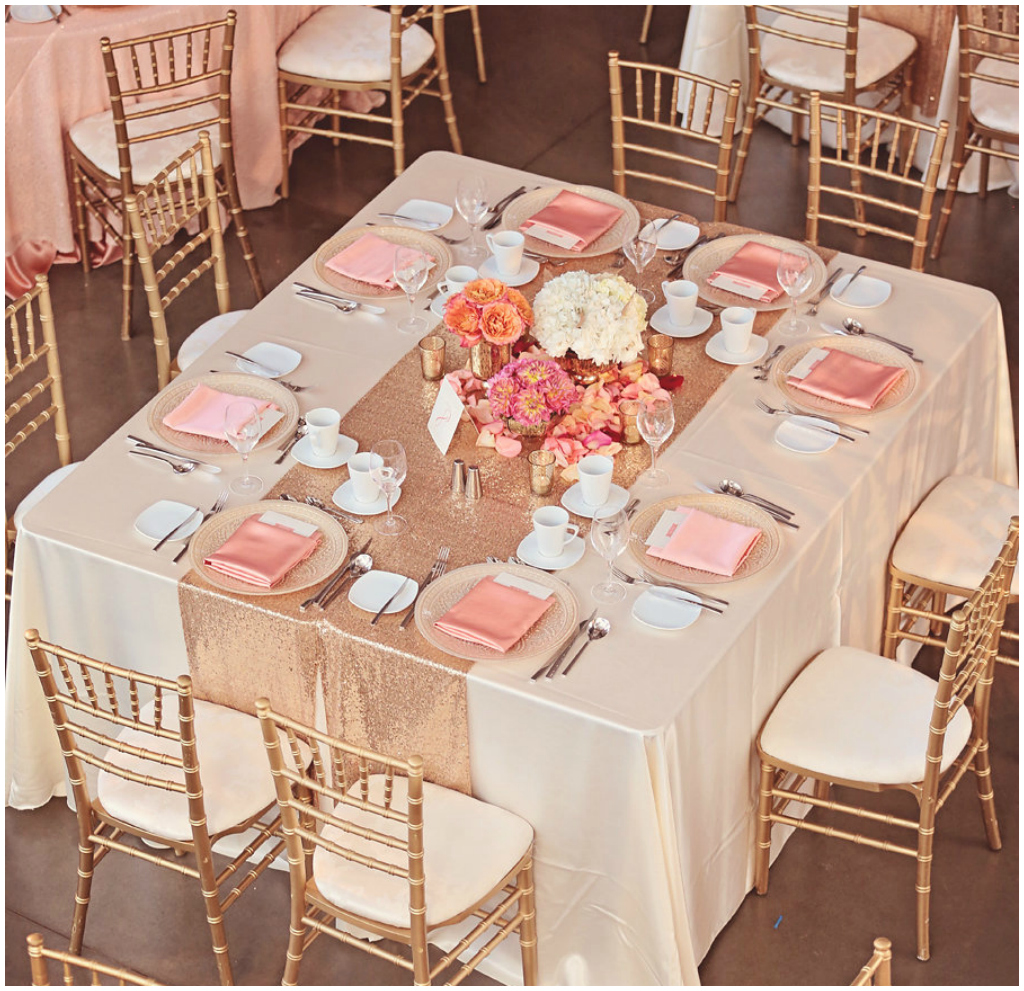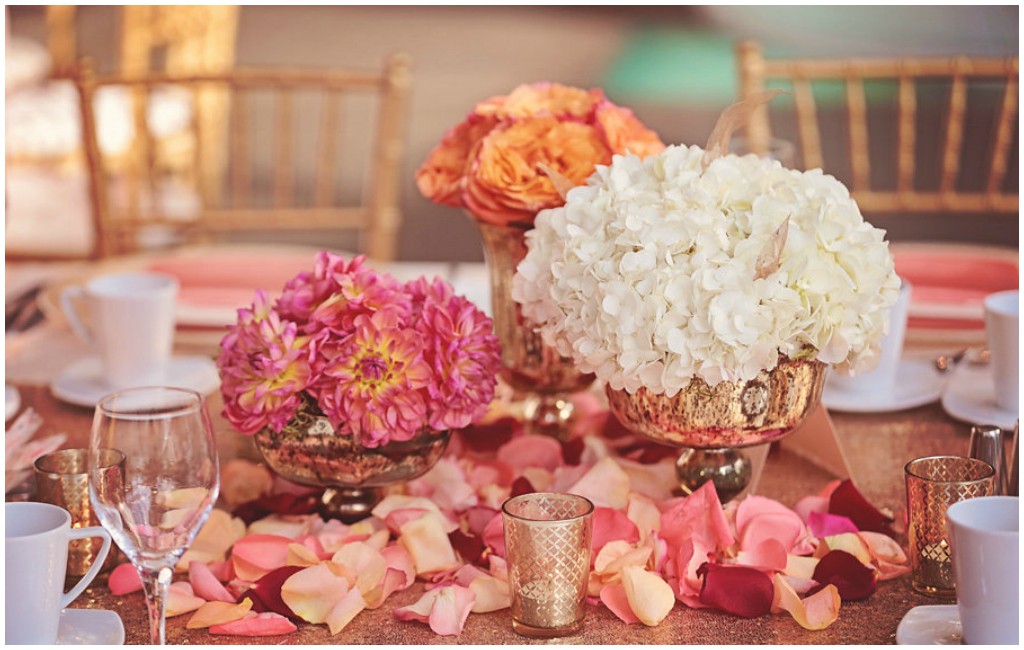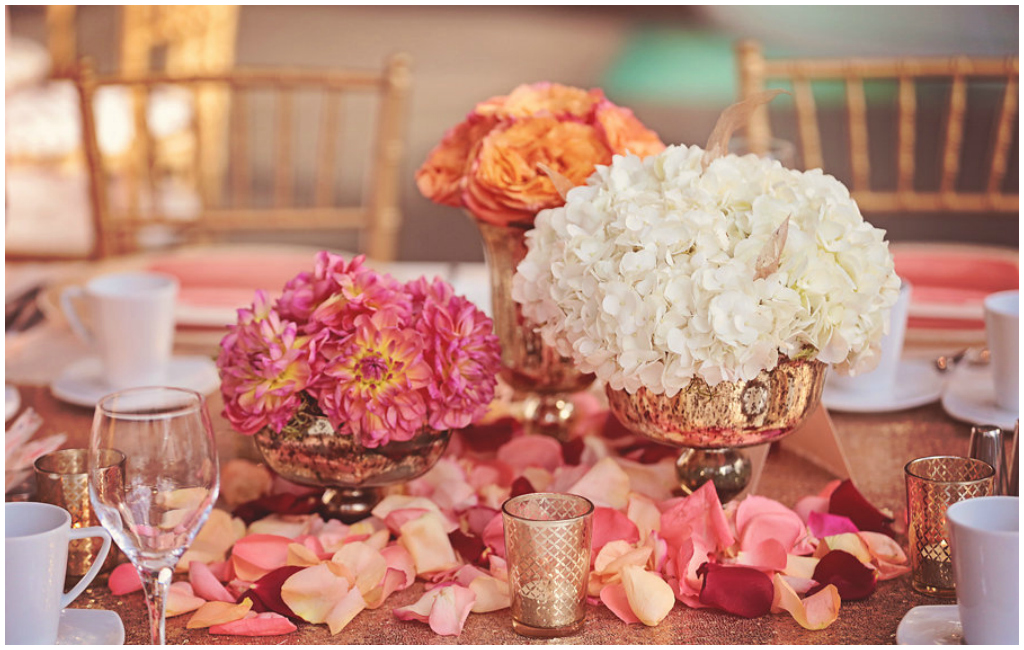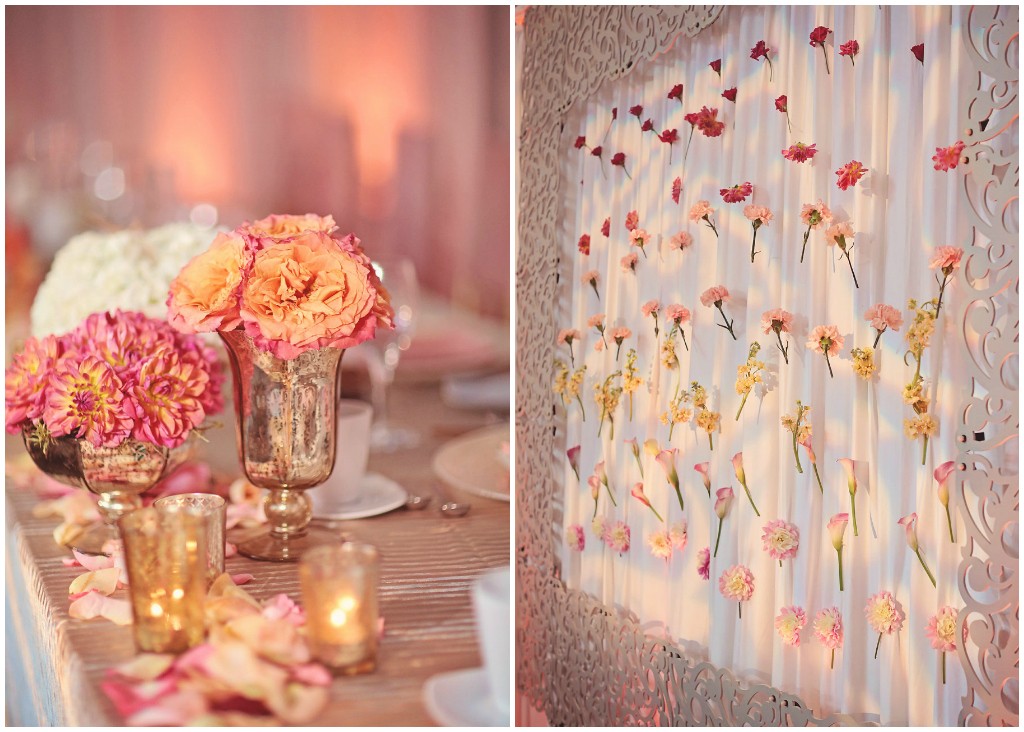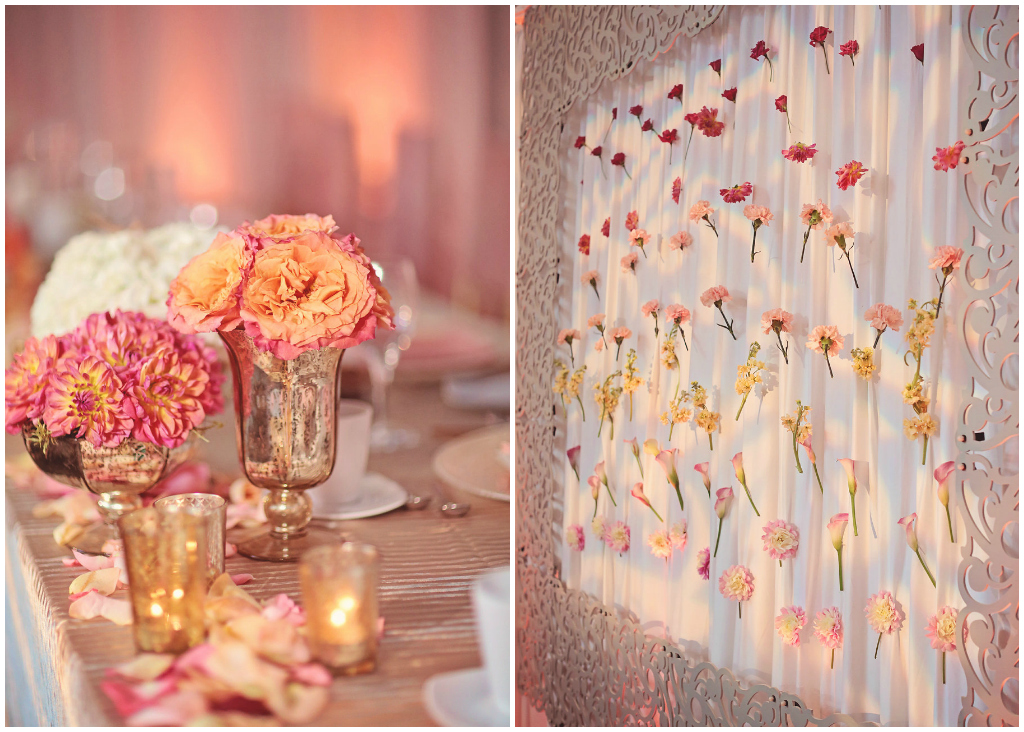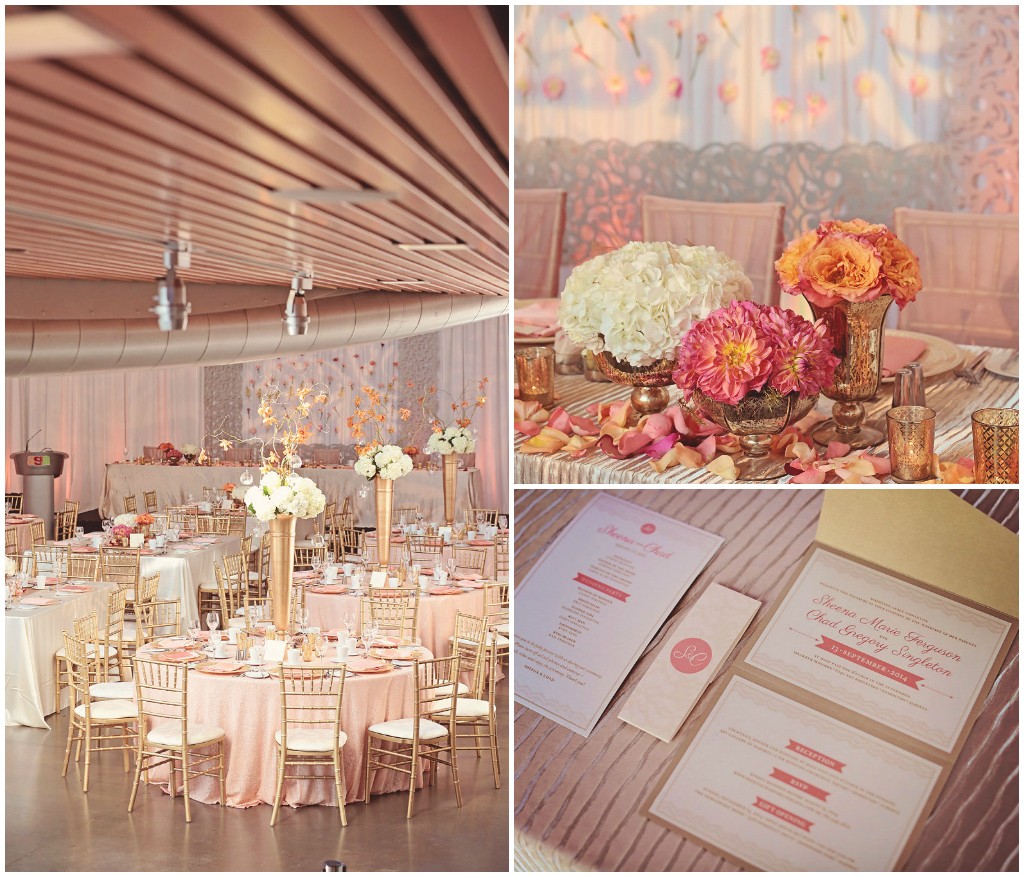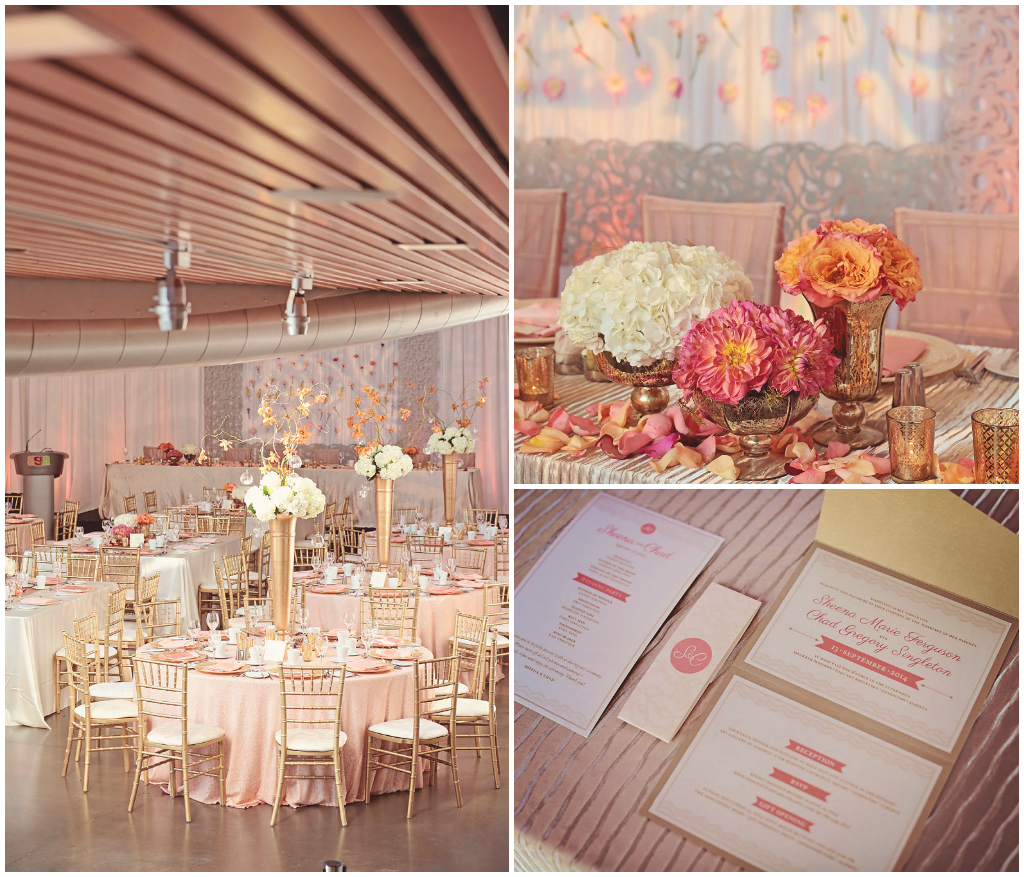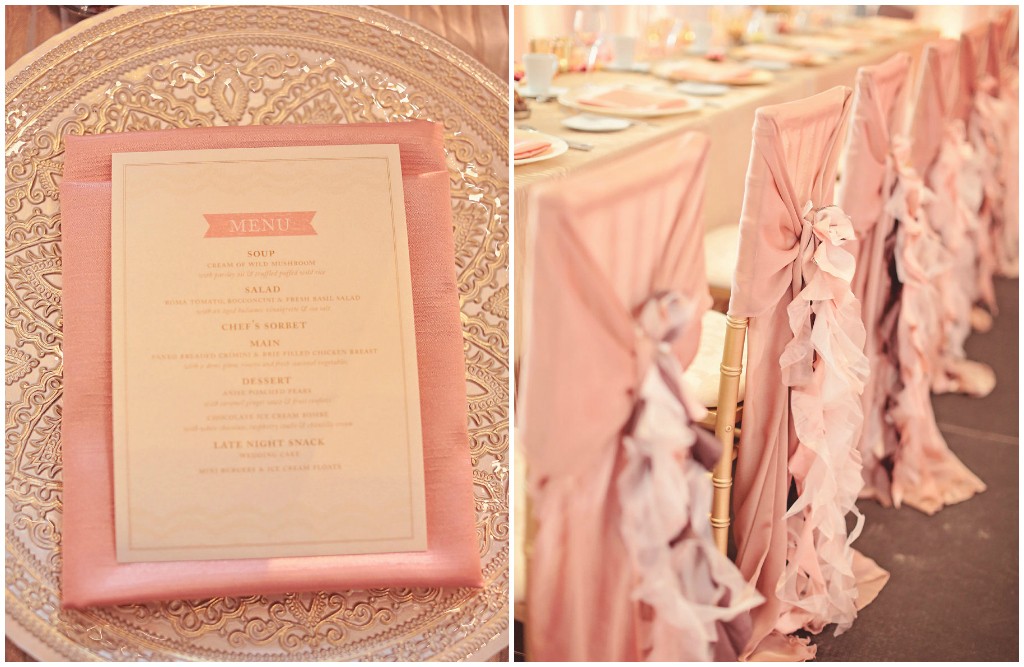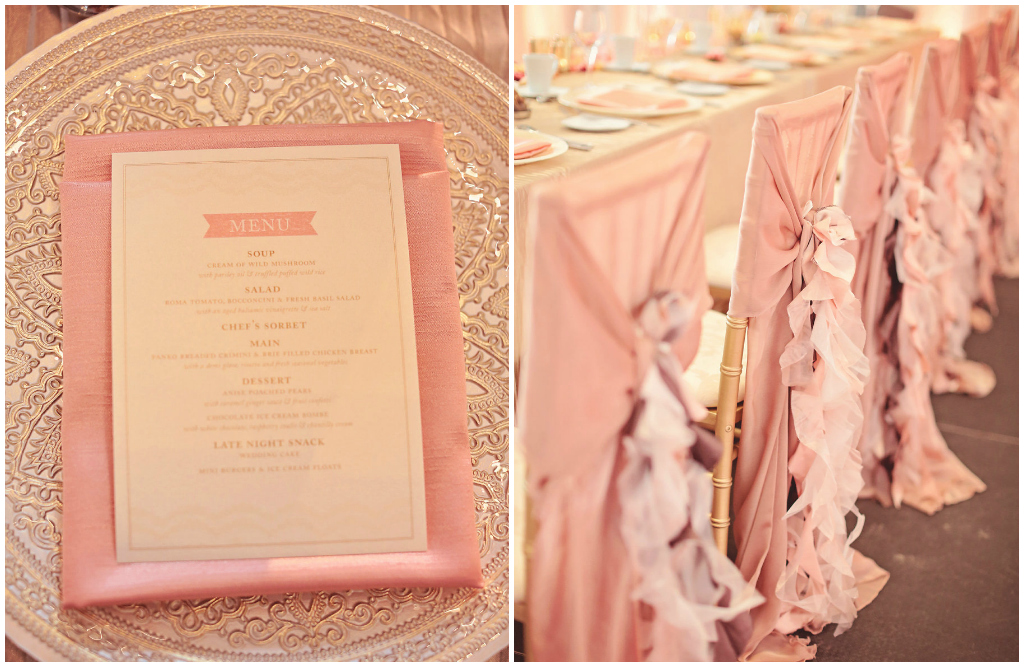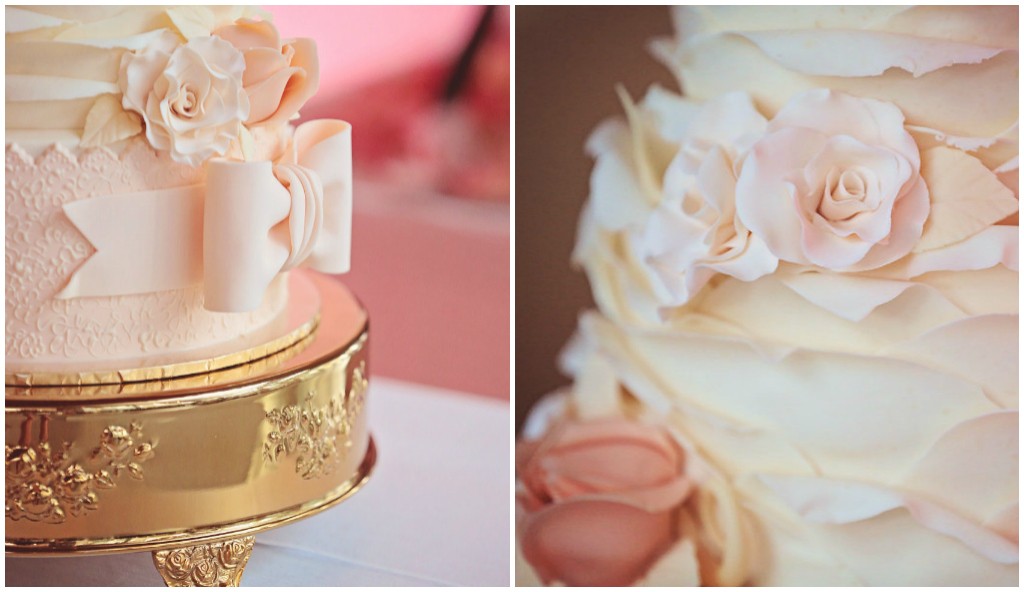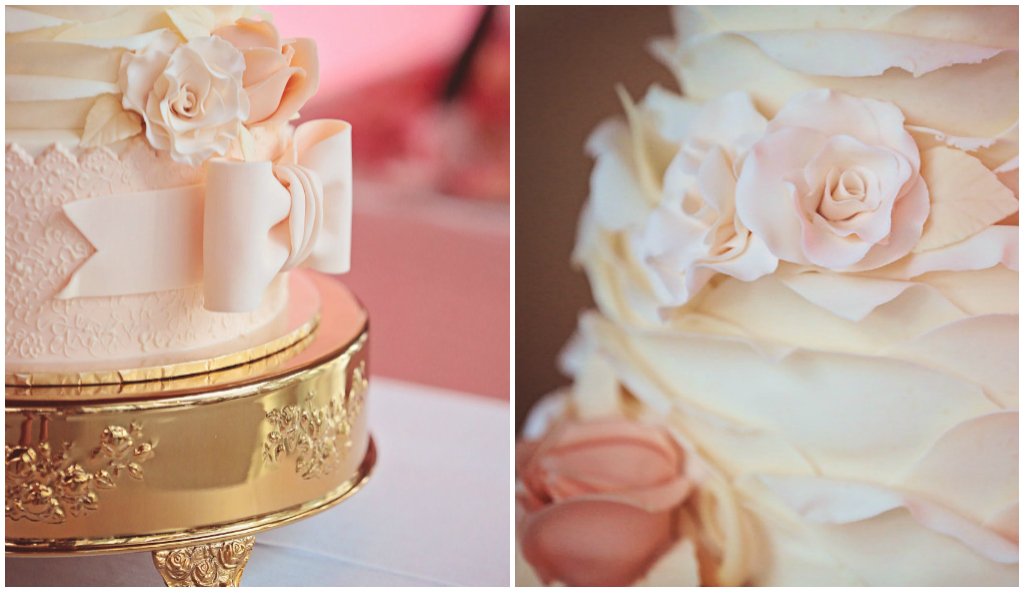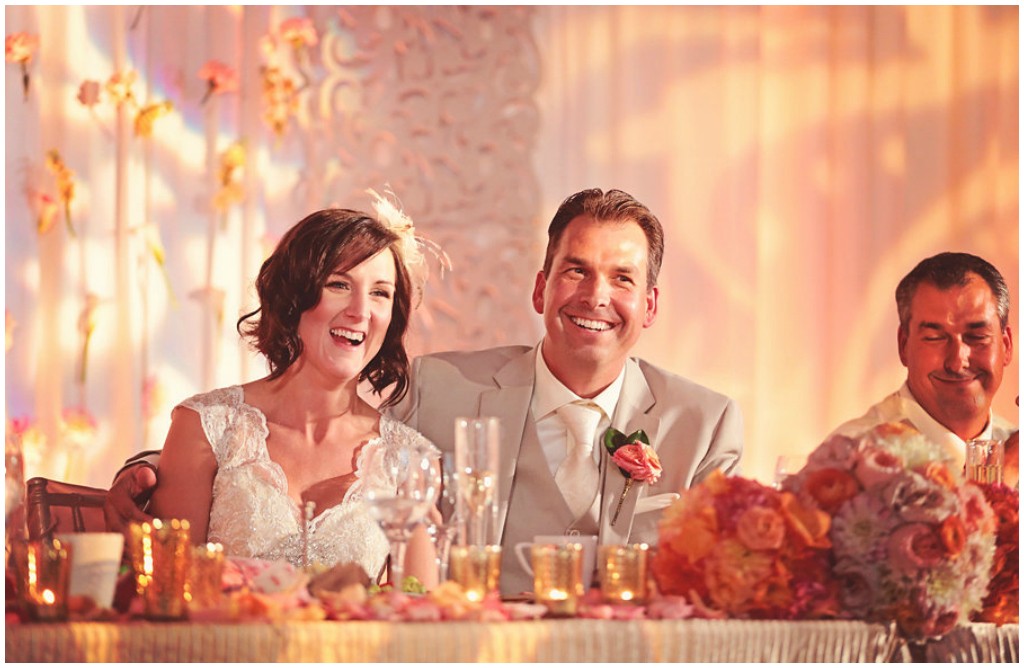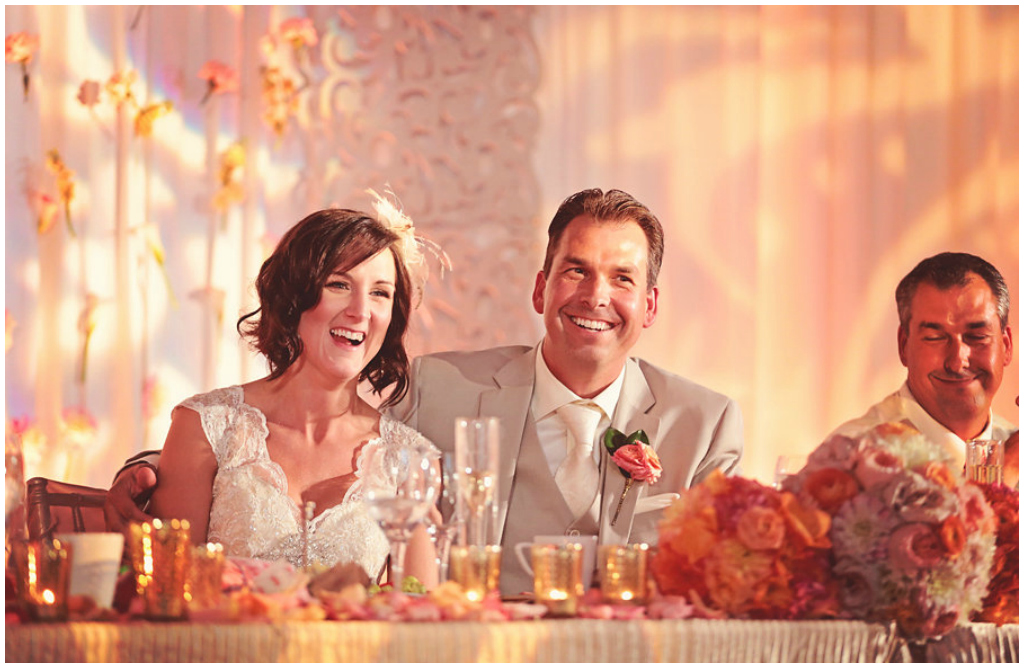 Jennifer + Team | Jennifer Bergman Weddings
Edmonton Wedding Planning + Design
+  +  +  +  +  +  +  +  +  +  +
Credits: