Category Archives: Destination Weddings
05/20/17
There was something magical about Aasttha + Prasann's wedding day. The warm sun, a serene calm in the air, the majestic beauty of North Arm Farm – perhaps something else, that can't be explained. But the feeling of that day truly embodied Aasttha + Prasann's beautiful personalities and the love they share.
Traditional East Indian wedding customs were blended with a laid-back, organic vibe in a truly picture-perfect setting. North Arm Farm is a hidden gem of a venue, tucked away in Pemberton, B.C. – a short drive north of Whistler.
My words won't do this day justice, but luckily you can read more about it in the Wedding Tales feature by Edmonton Journal, and you absolutely cannot miss watching this highlight film shot in Super 8mm film by Tomasz Wagner. It is such a perfect showcase of the day and the love that surrounds this special couple.
Jennifer + Team | Jennifer Bergman Weddings
Pemberton, B.C. Wedding Planners + Designers
+  +  +  +  +  +  +  +  +  +  +
Credits:
03/27/17
This wedding is very special to our team as the beautiful bride was one of our own. Kelsey began working as an intern at JBW and learned quickly, taking on the role as Assistant Wedding Coordinator. She met Dean as part of her own whirlwind love story and moved to Northern Alberta to be with him, sadly leaving the JBW team – but we were so happy for her new adventure! A couple years later we were honoured to be asked to coordinate Kelsey + Dean's wedding at Buffalo Mountain Lodge in beautiful Banff, Alberta.
Kelsey + Dean chose to do a first look and take their photos before the ceremony. This is a great idea for a destination wedding, as it allows guests to enjoy their day and explore the local attractions. After the most touching and heartfelt ceremony (for real, we were blown away!), guests enjoyed cocktails while we transformed the Wapiti Room for dinner. Ash grey linens and wooden chiavari chairs complemented the rustic setting, while gold mercury accents and soft blooms in creams and blush added romance and elegance.
The stone fireplace was covered in candlelight, and the wedding party sat in front of it at a grand King's Table – which only partially collapsed due to a faulty table leg! We can laugh about it now as no dresses were harmed during this incident – and what's a wedding without a funny story to share!?
Before departing, guests were invited to enjoy Sunday brunch with the newlyweds. It was the perfect mountain wedding weekend for the most deserving couple! Enjoy these beautiful images by Nicole Ashley Photography.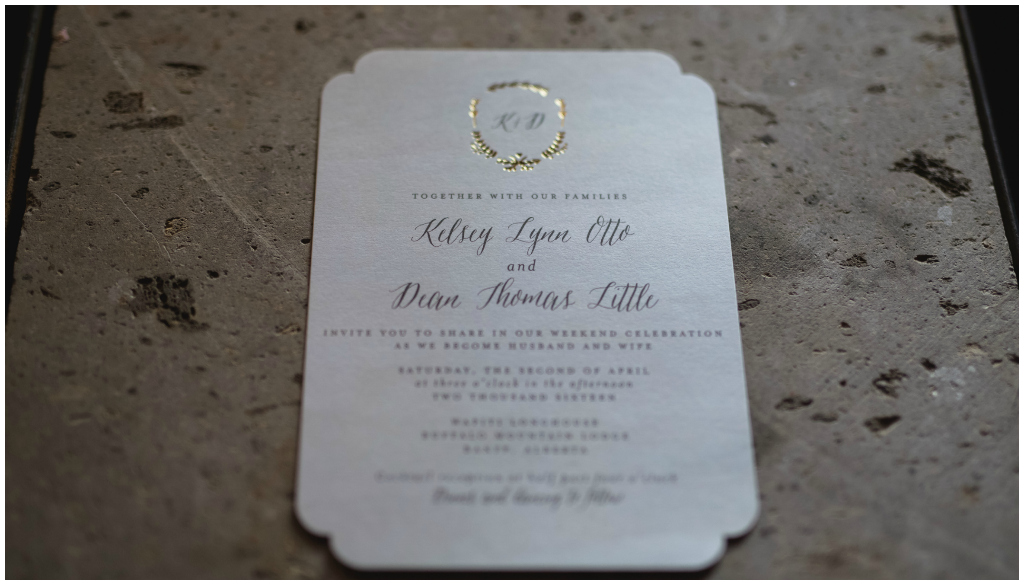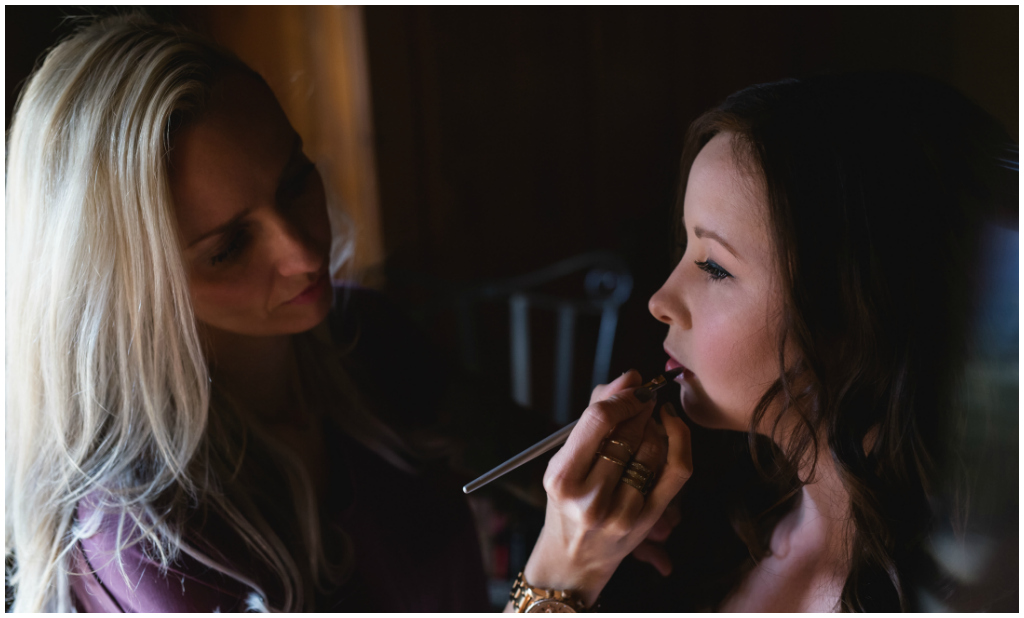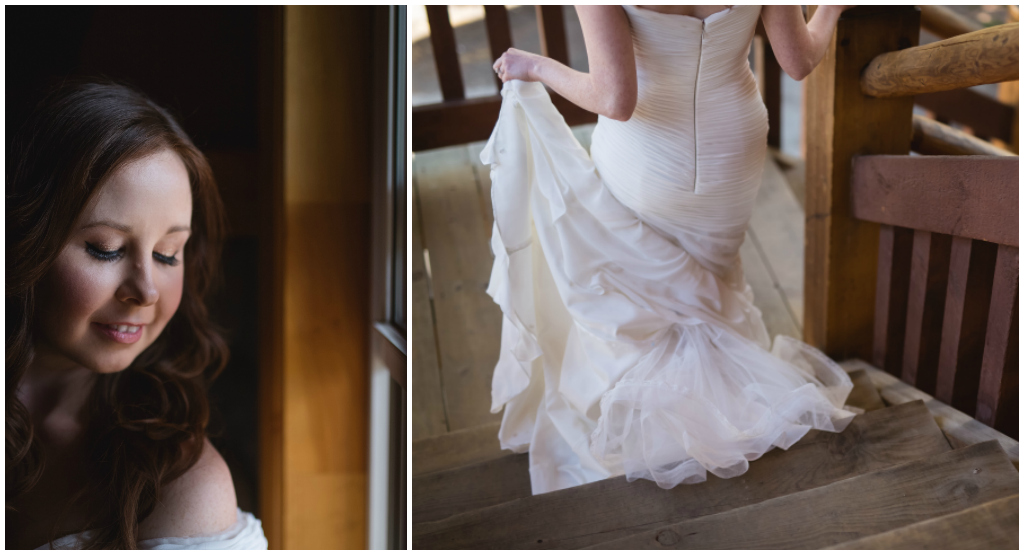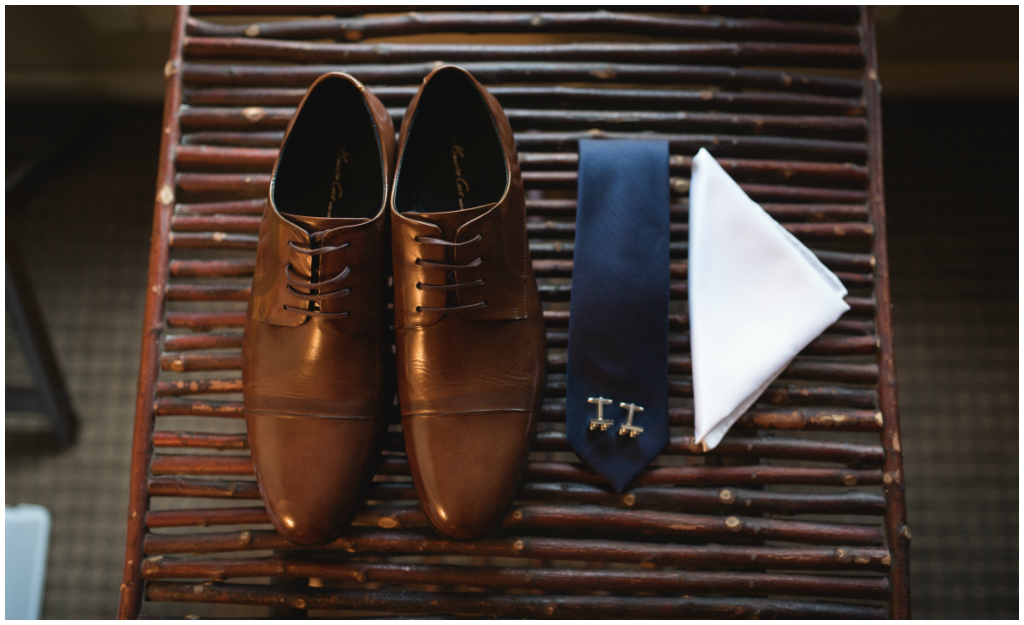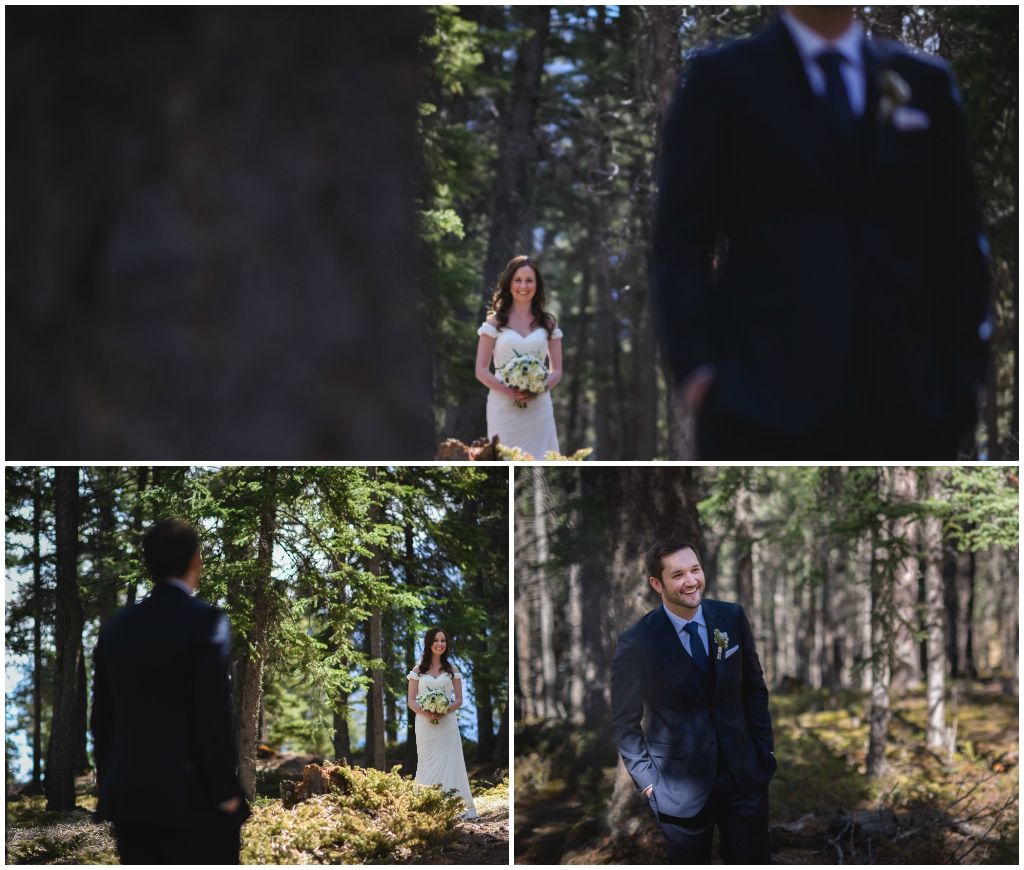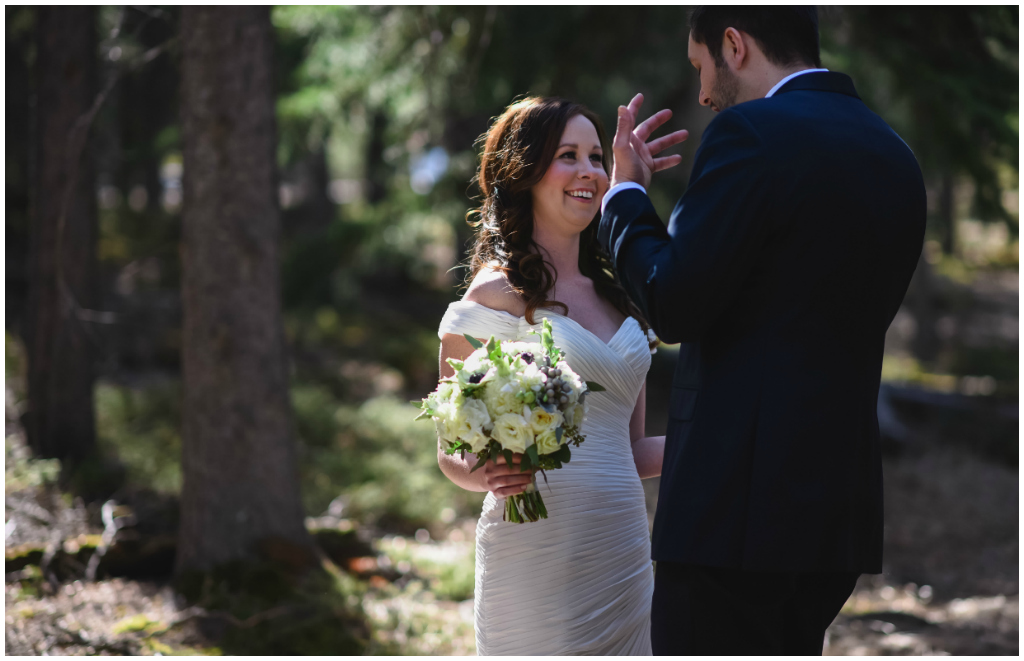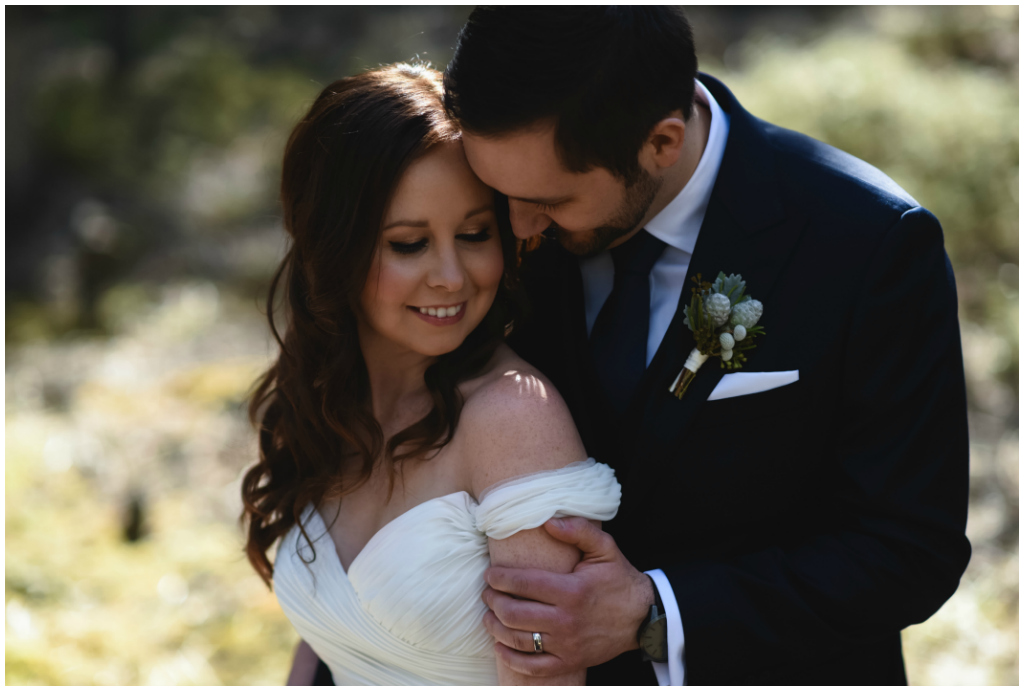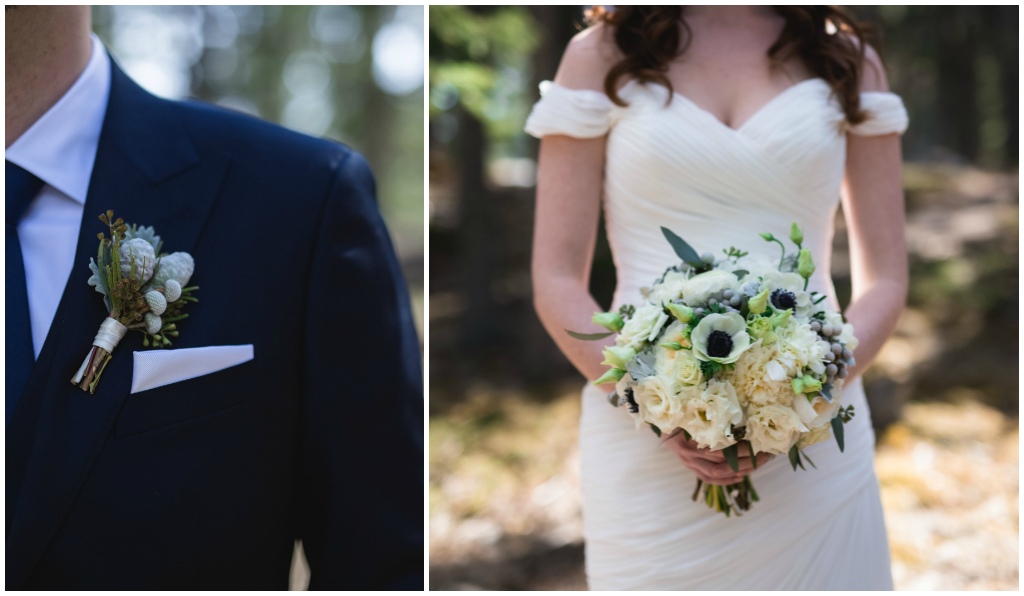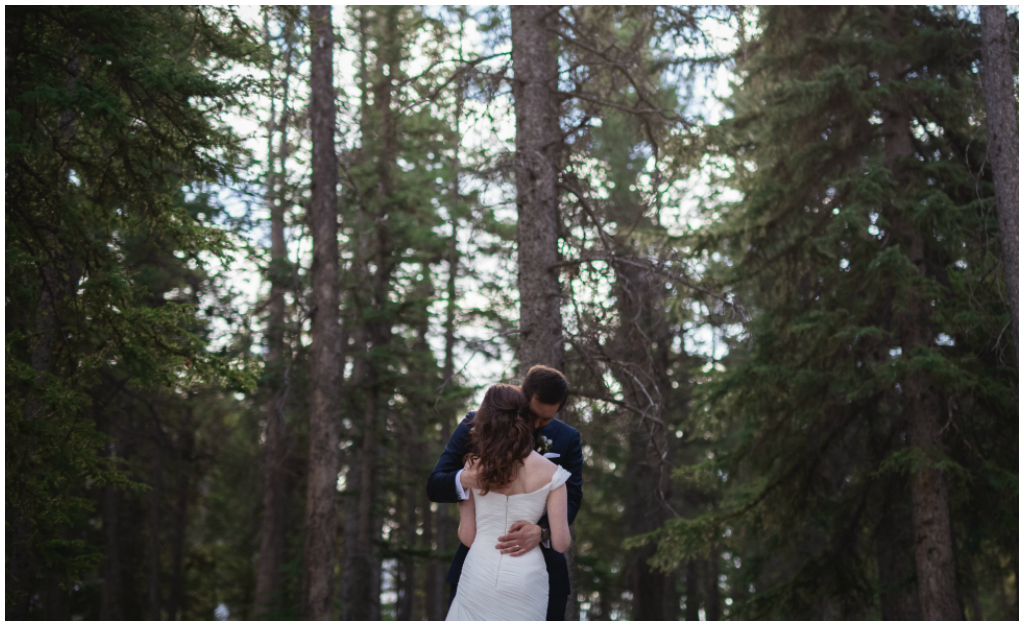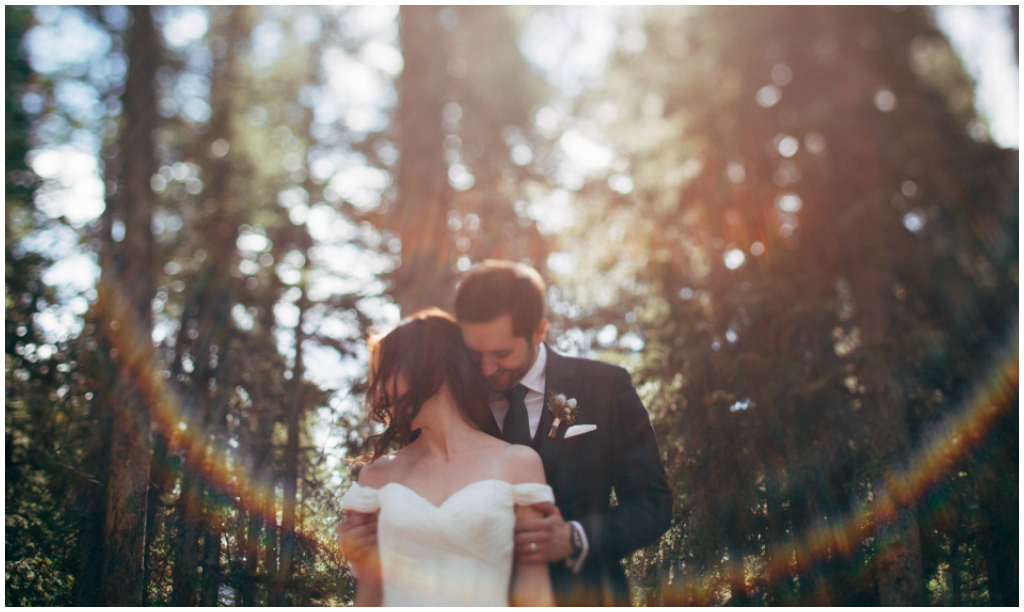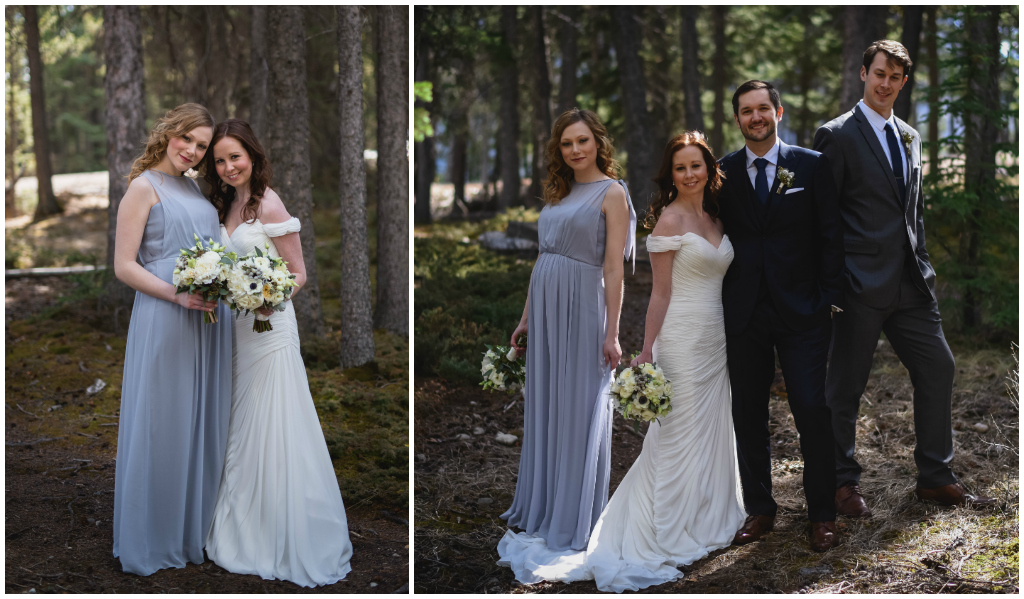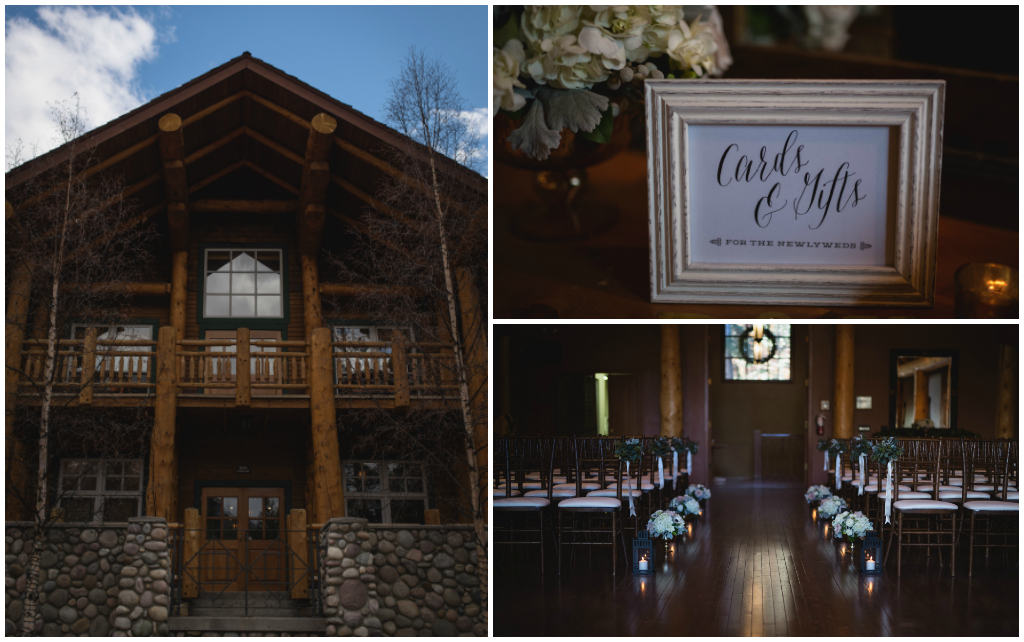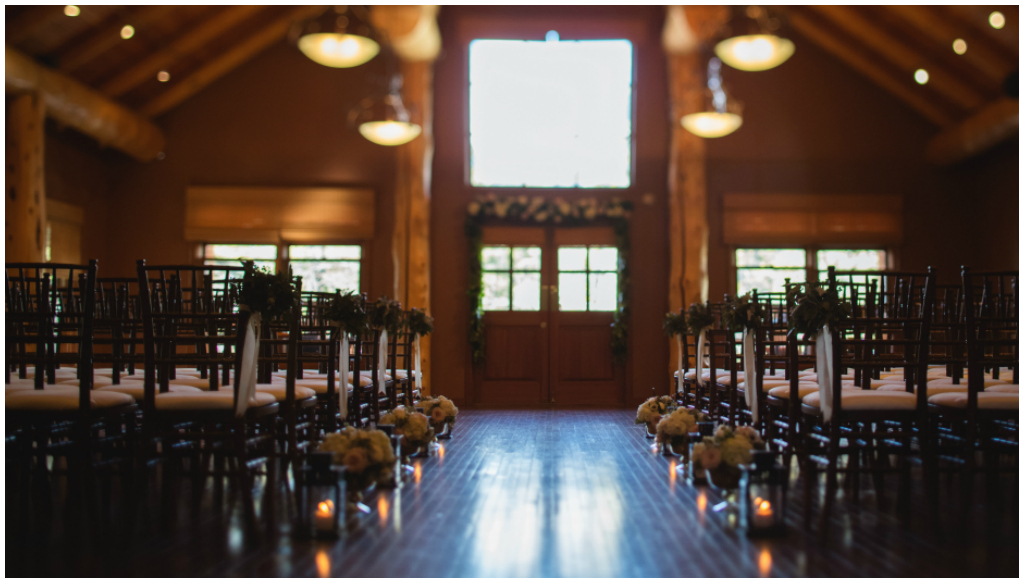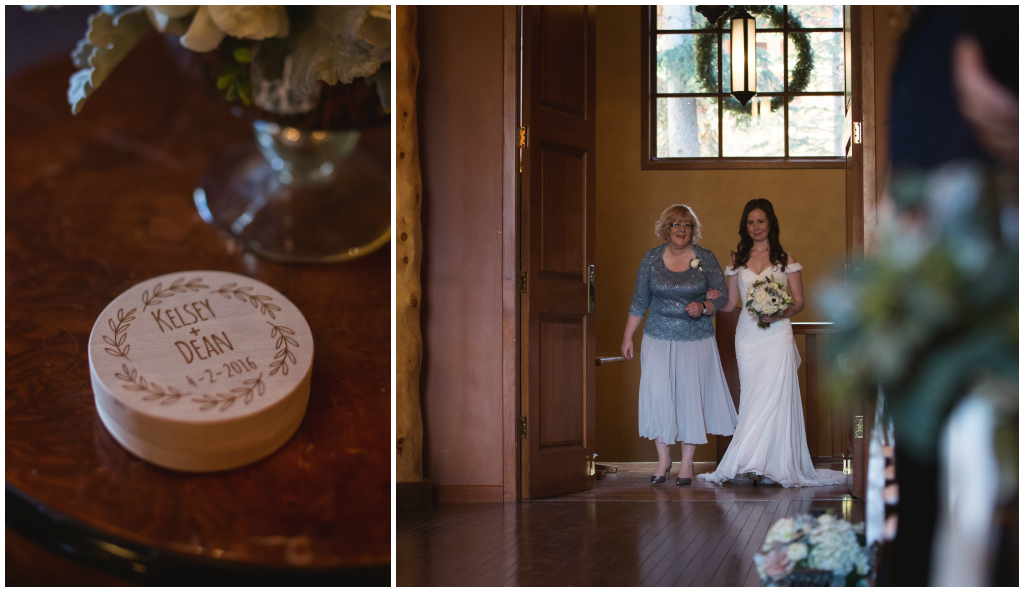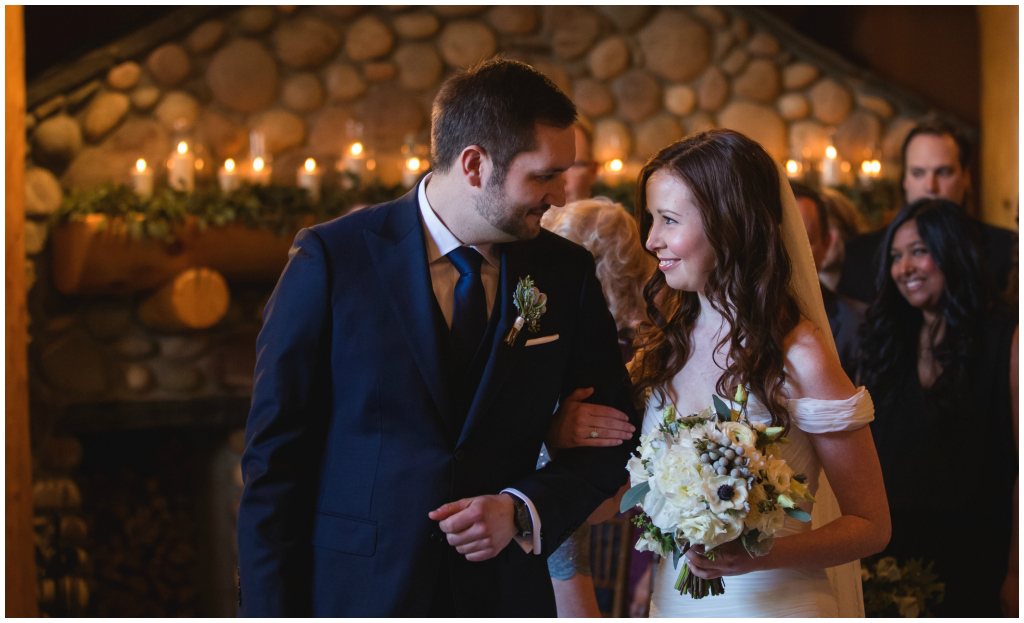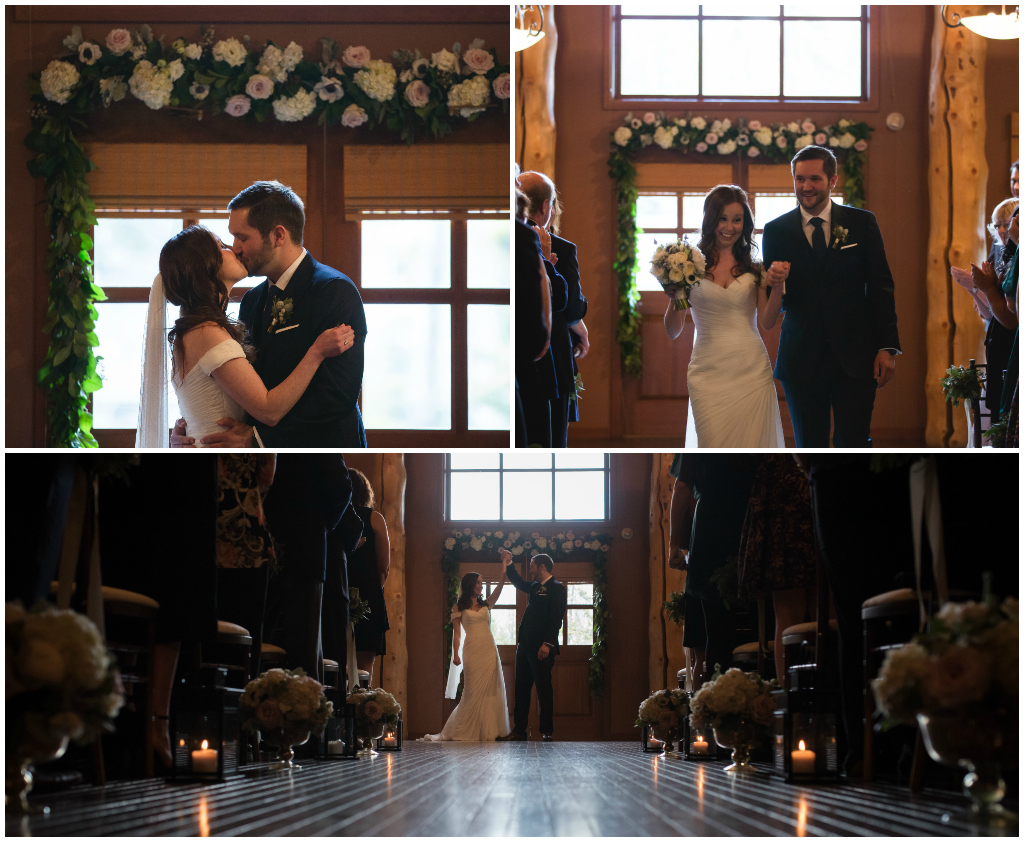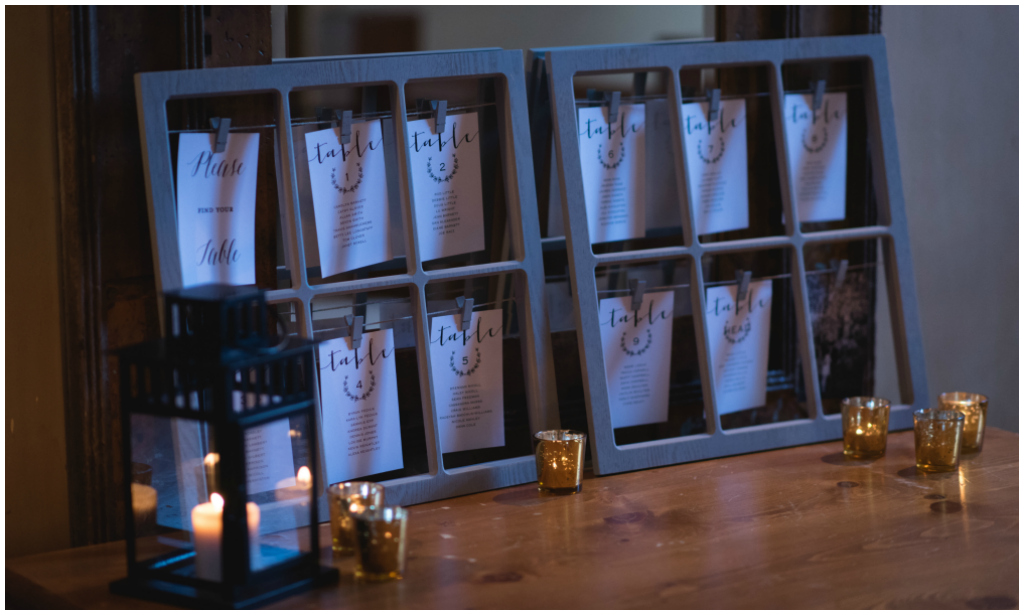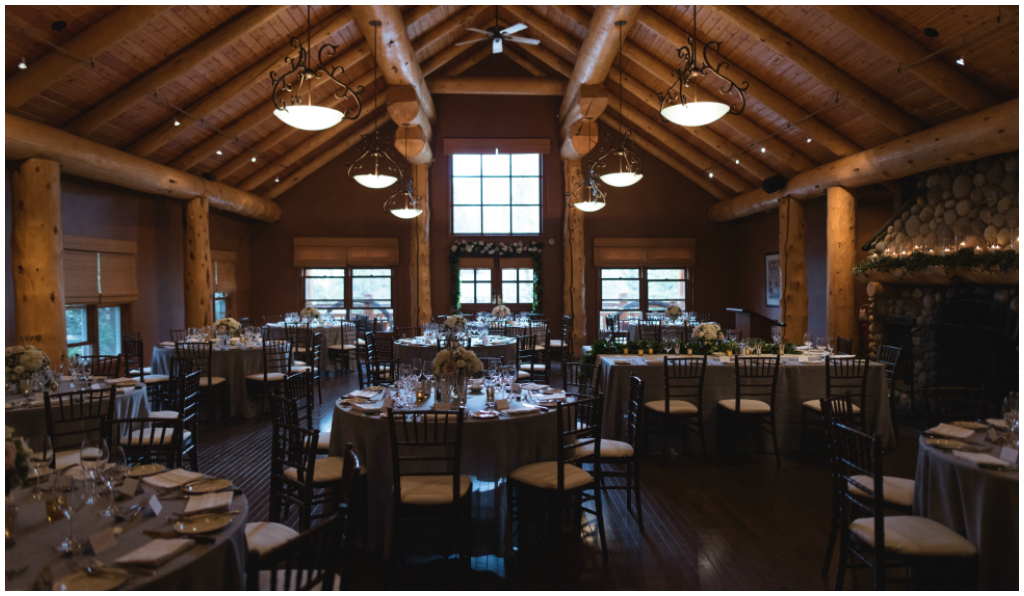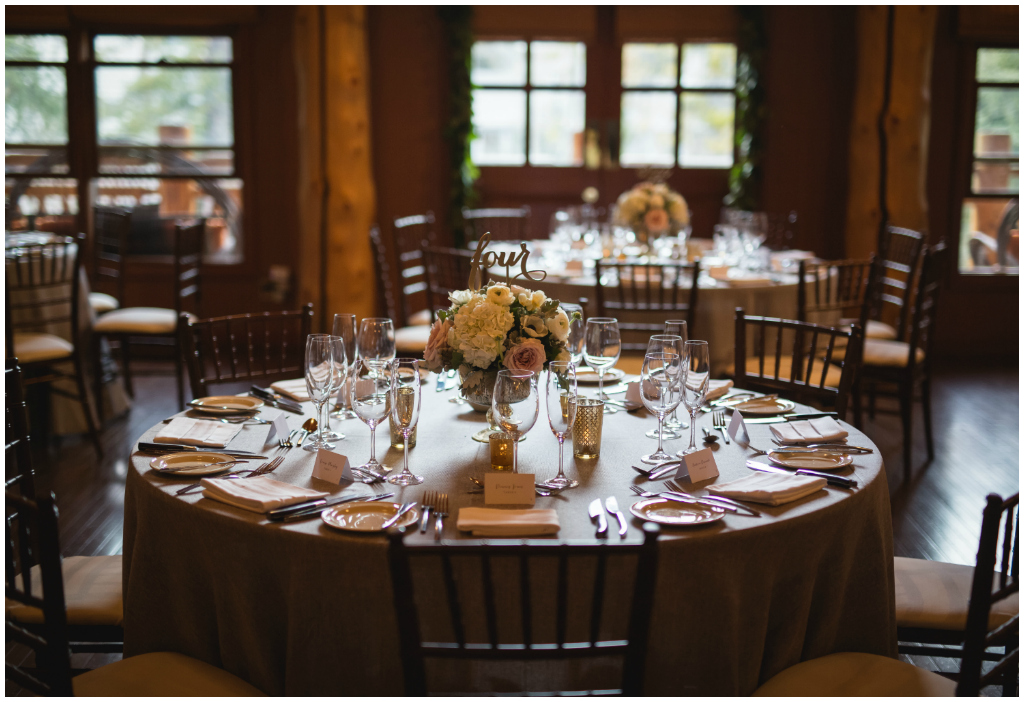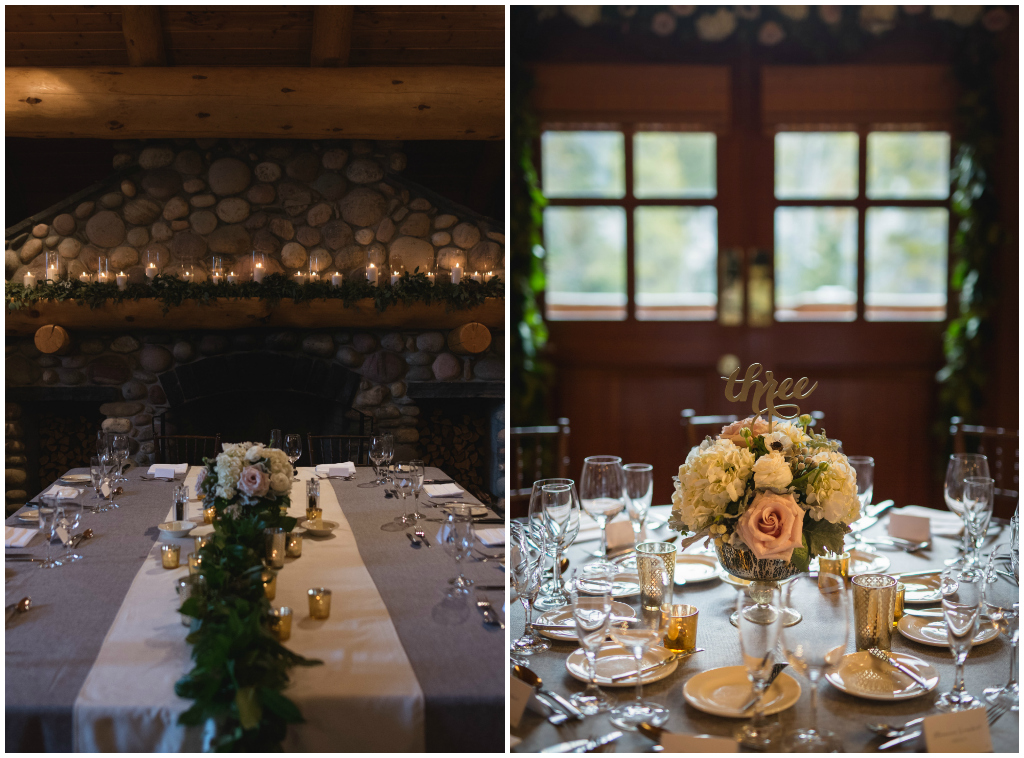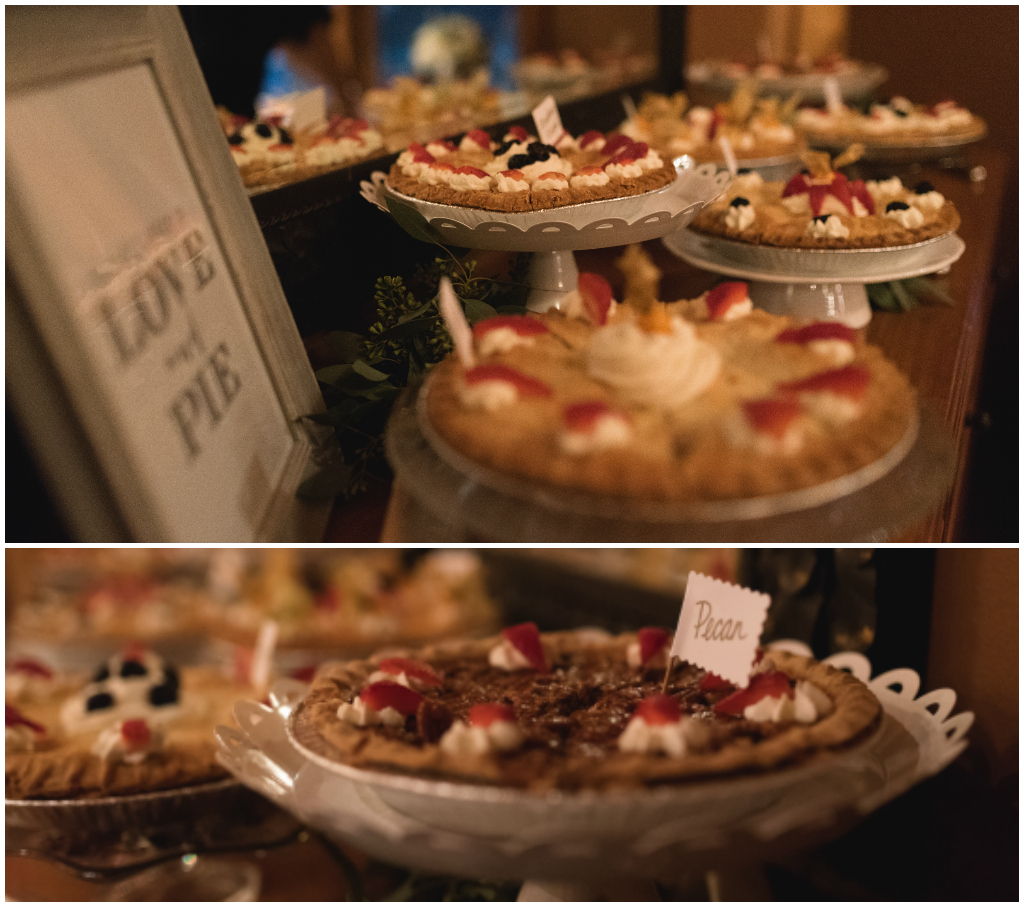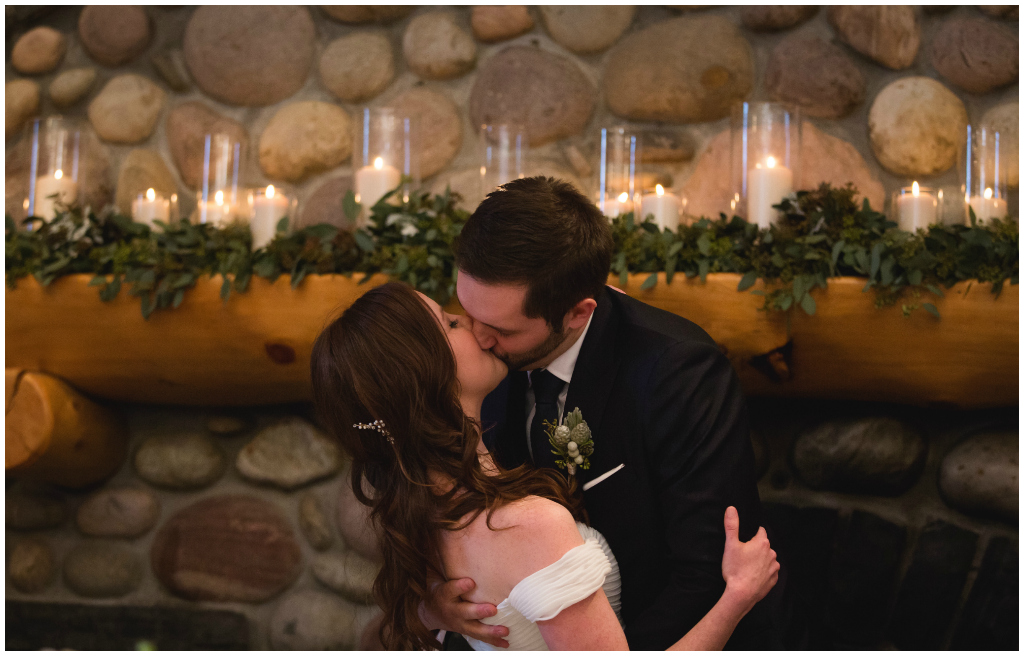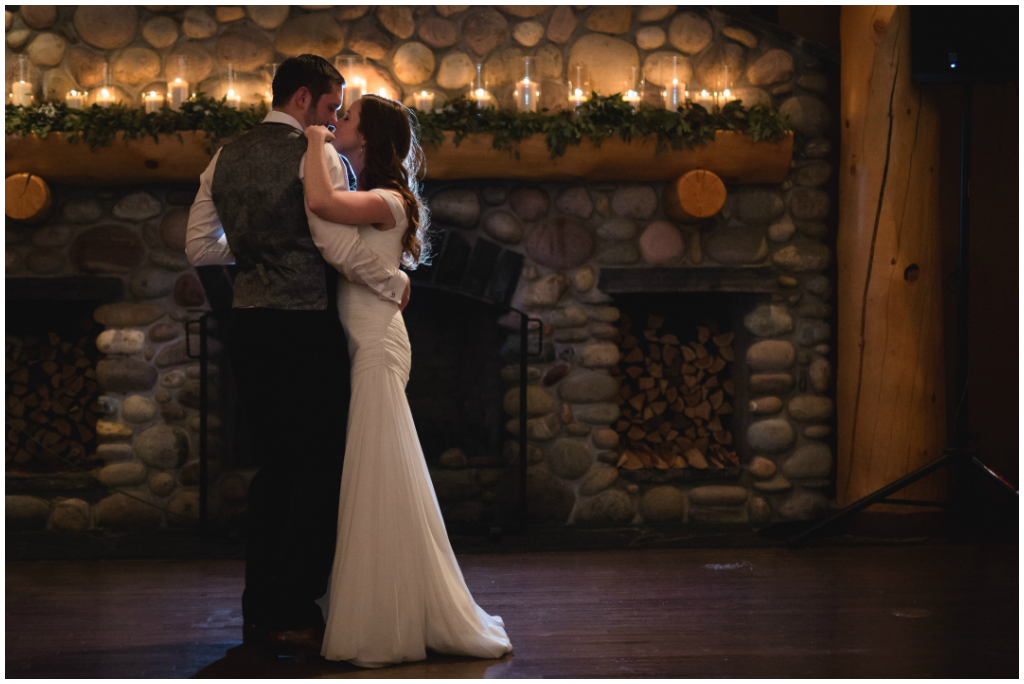 Jennifer + Team | Jennifer Bergman Weddings
Banff Wedding Day Management
+  +  +  +  +  +  +  +  +  +  +
Credits:
01/28/17
Living in Alberta, winter is something you must embrace, or you're in for a long 5 – maybe 6, sometimes 7 – months! Erin and Adam chose to do just that by holding their February wedding in one of Canada's most spectacular destination wedding locations: Lake Louise. Their two main priorities for the wedding were to extend the festivities over the course of an entire weekend, and to provide guests with a quintessential winter experience in the Canadian Rockies.
The weekend began Friday morning with a chartered motor coach driving Edmonton guests to The Fairmont Chateau Lake Louise. Following a delicious rehearsal dinner in the Alpine Room, guests gathered for hot chocolate and s'mores by the lakeside fire pits and ice bar. On the morning of the wedding, Adam and his groomsmen hosted a pick-up hockey game on the frozen lake, while the ladies enjoyed a leisurely morning in their suite getting ready for the big day.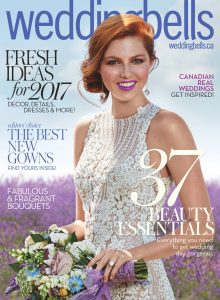 After exchanging vows in the Victoria Ballroom, the newlyweds went off for photos with their wedding party while guests departed on horse-drawn sleigh rides! Our team spent the next few hours transforming the ballroom with long wooden tables, lush greenery runners, tons of candlesticks and gold accents. The party continued in the Glacier Saloon where late night snacks including poutine and sliders were served, and dancing in hotel slippers went on until the early hours of the morning.
This truly stunning winter destination wedding is featured in the Spring / Summer 2017 issue of Weddingbells Magazine, so grab a copy and enjoy the images below captured by the very talented Brittany Esther Photography.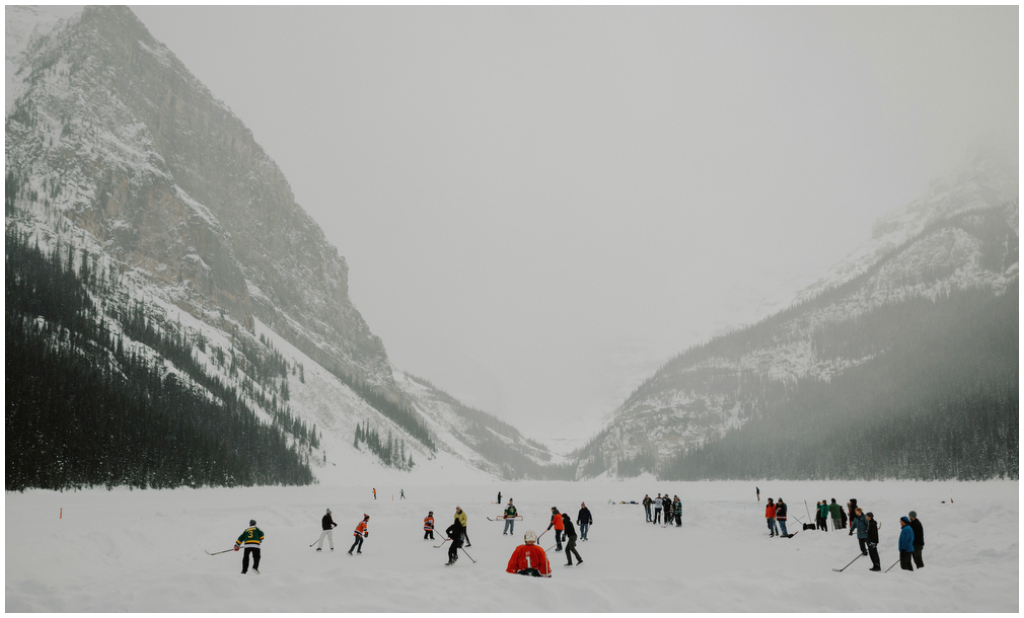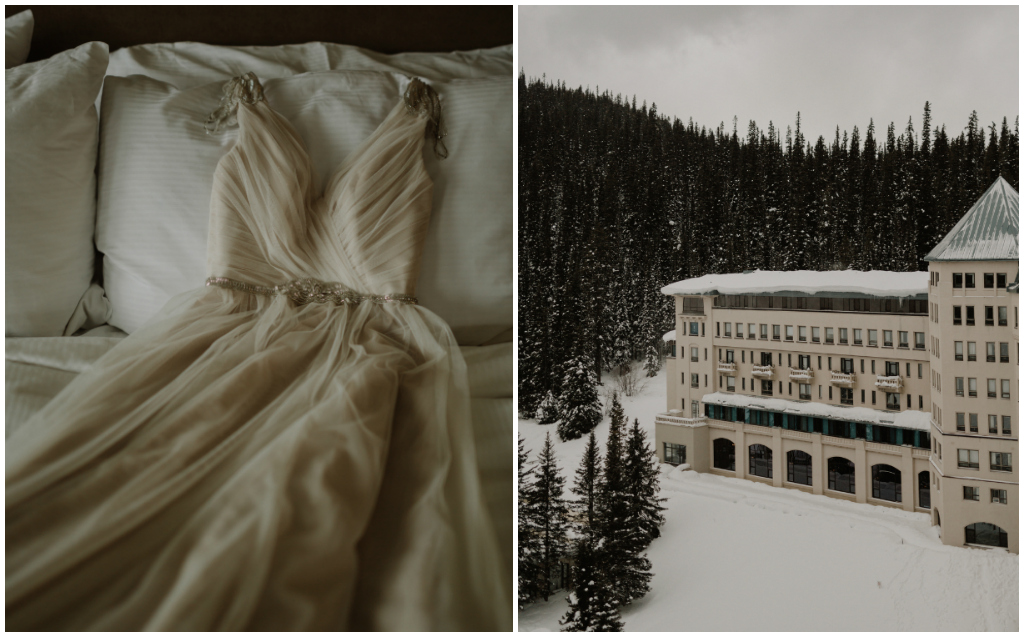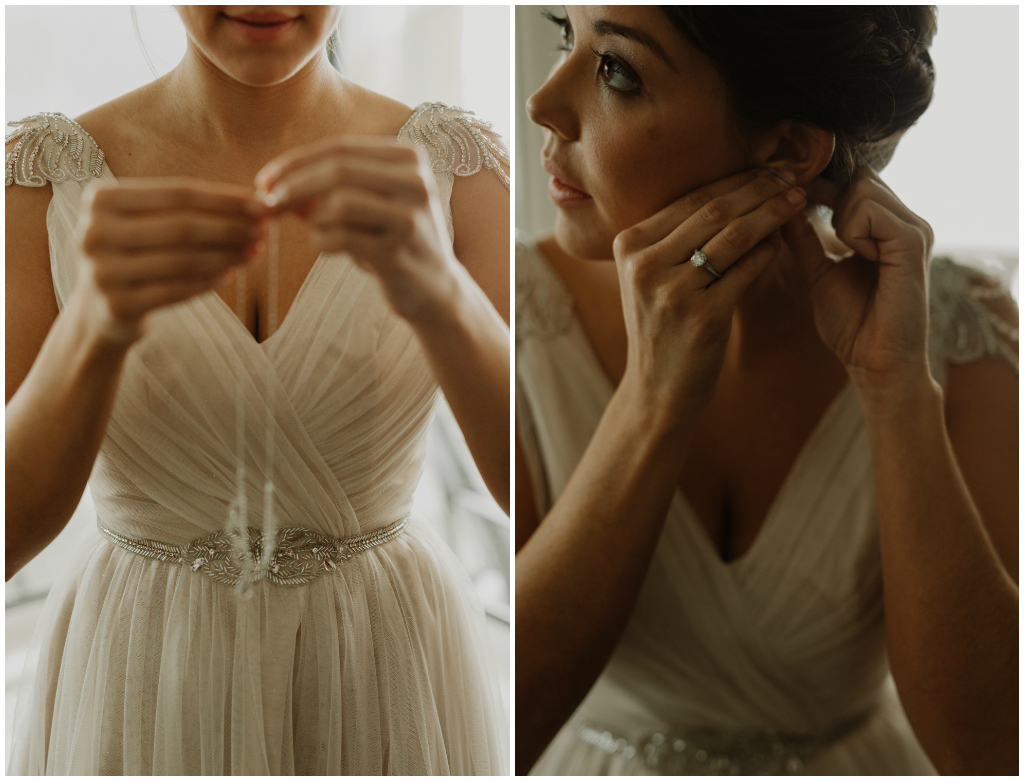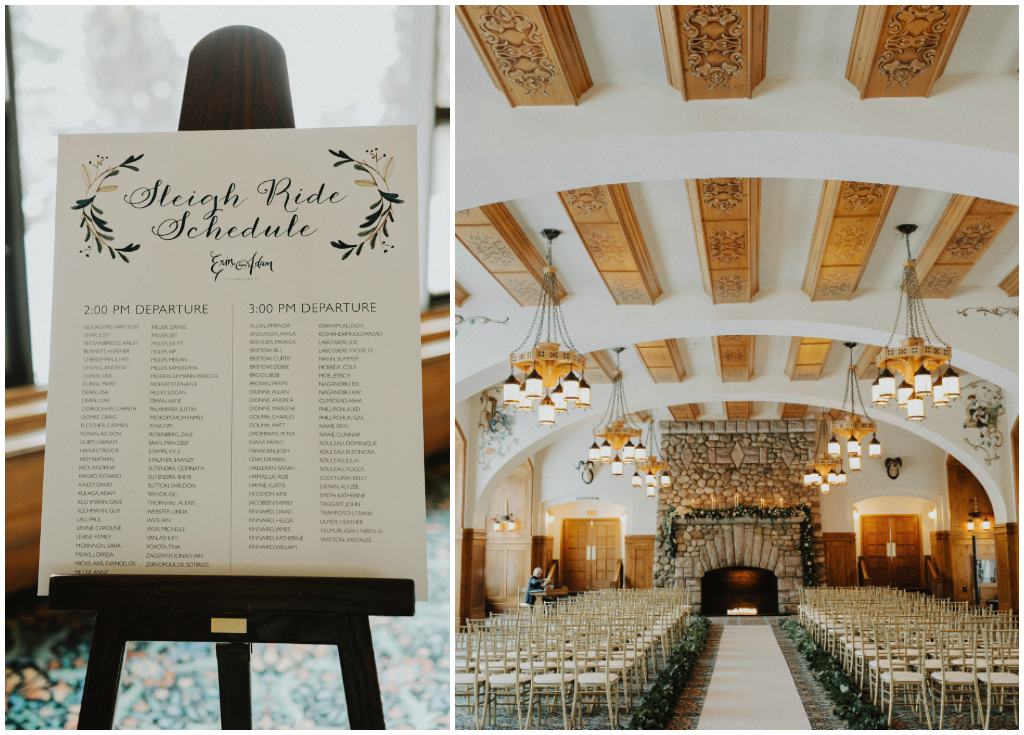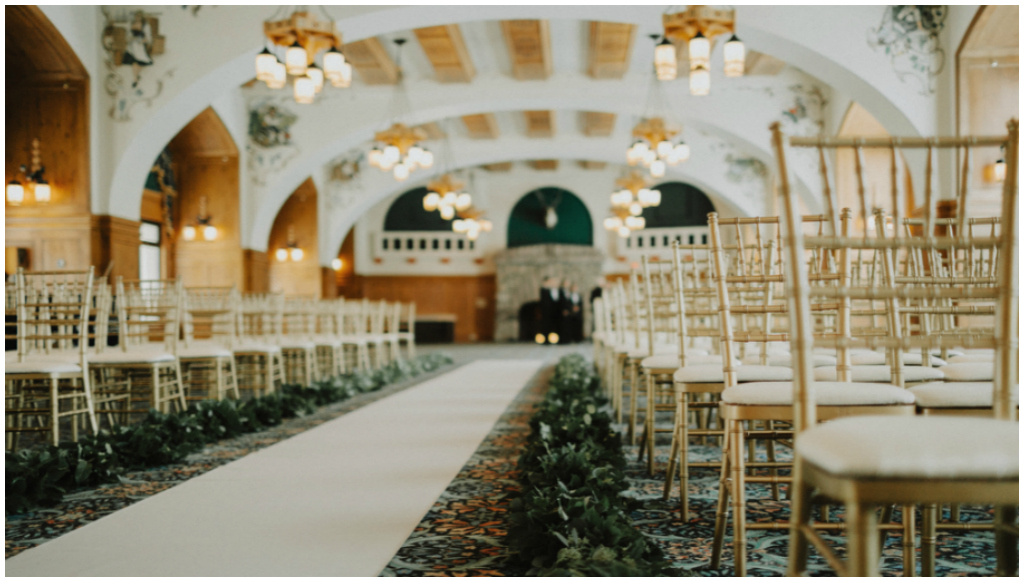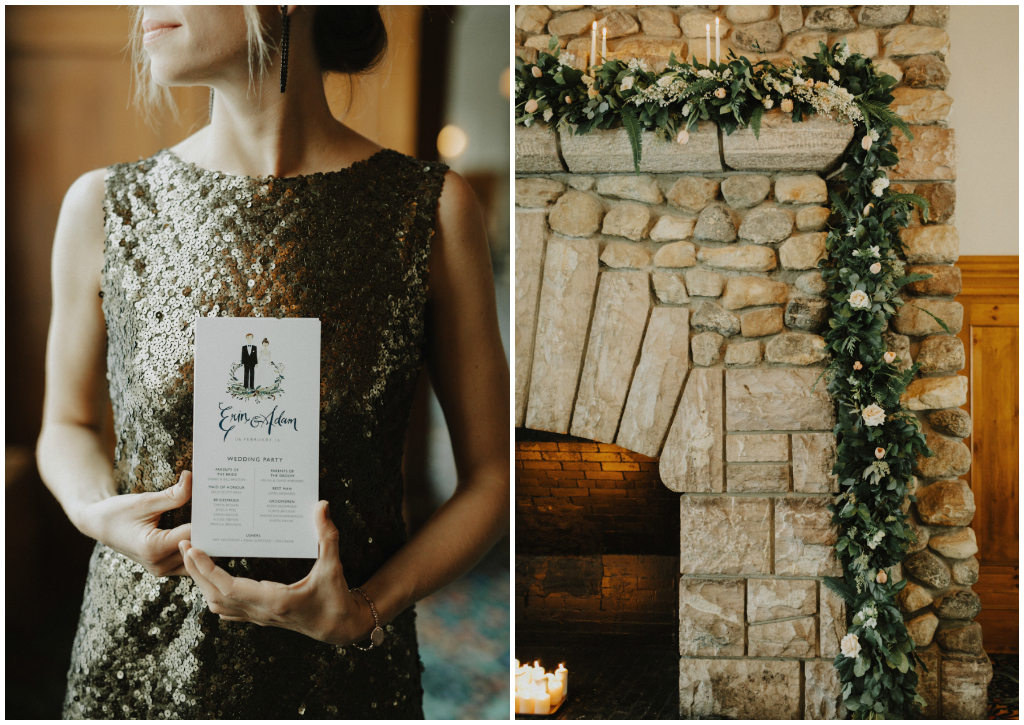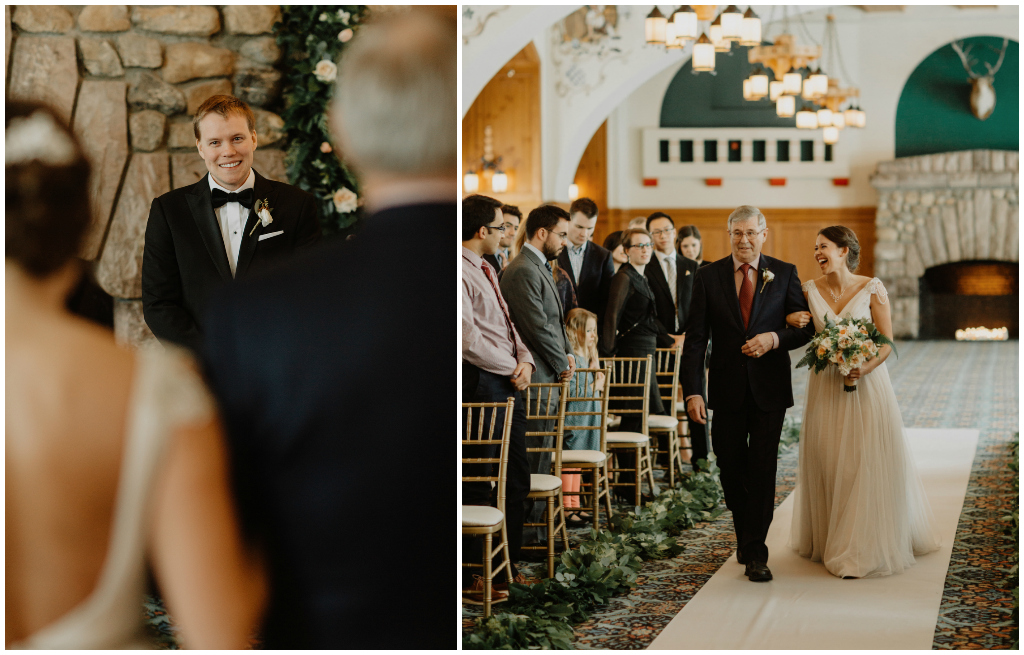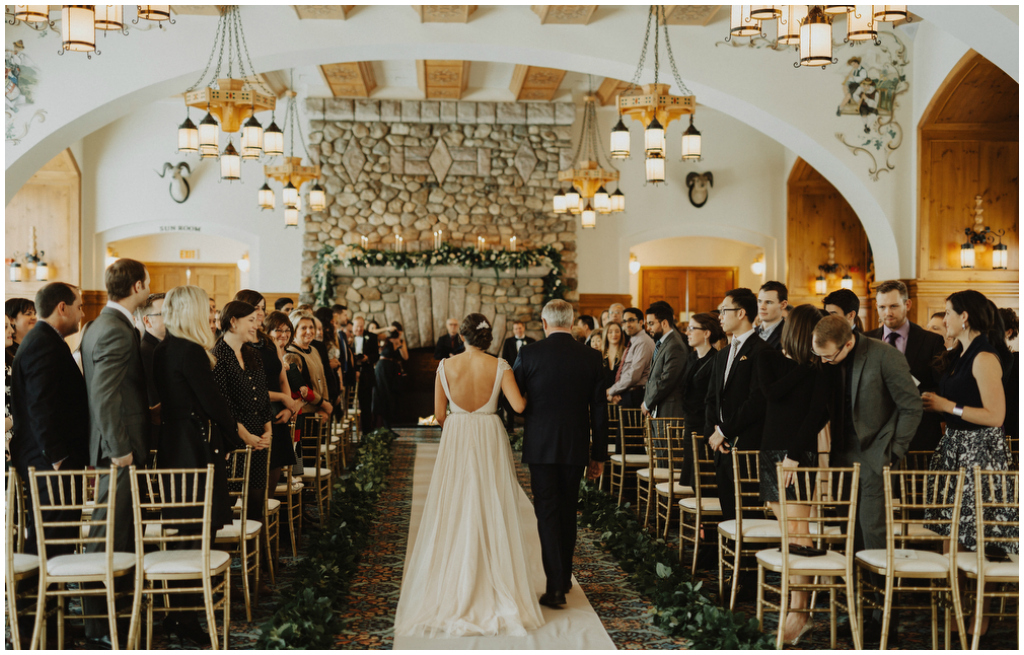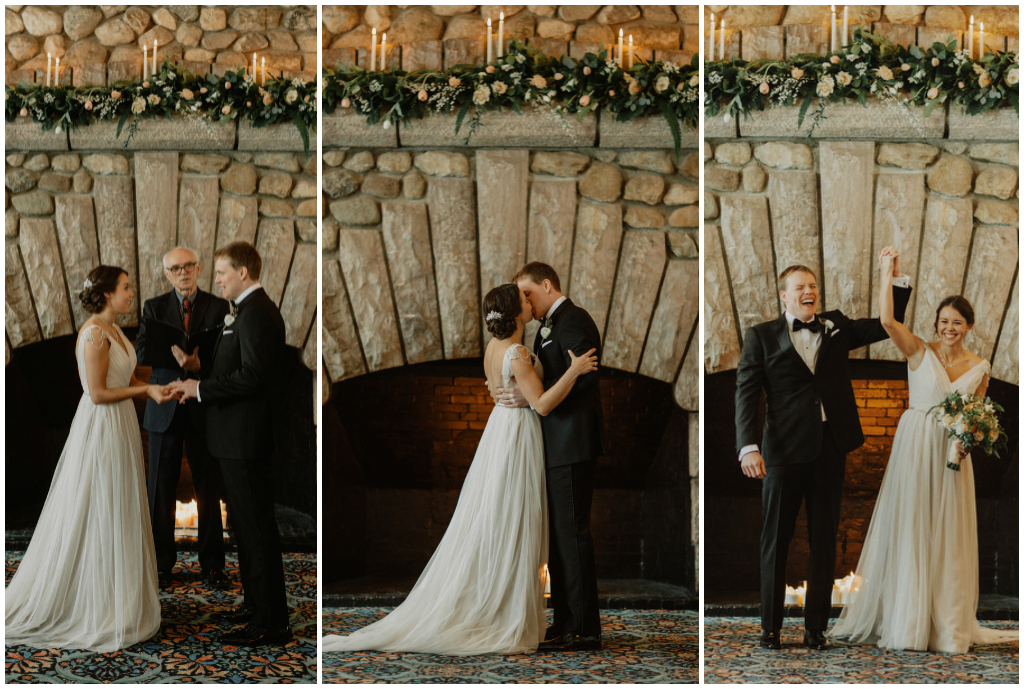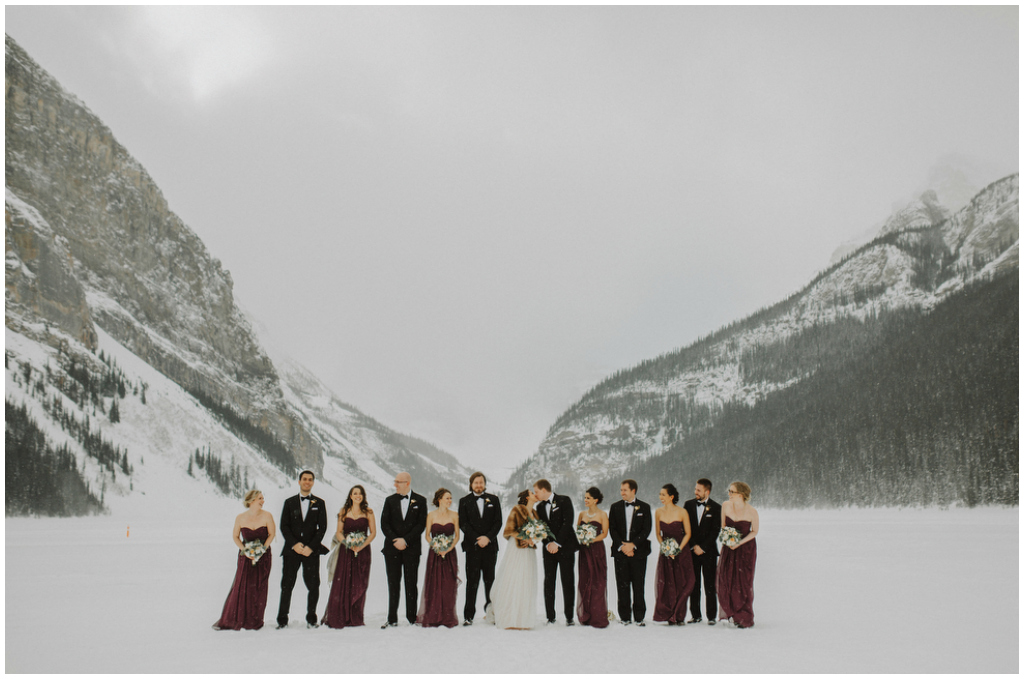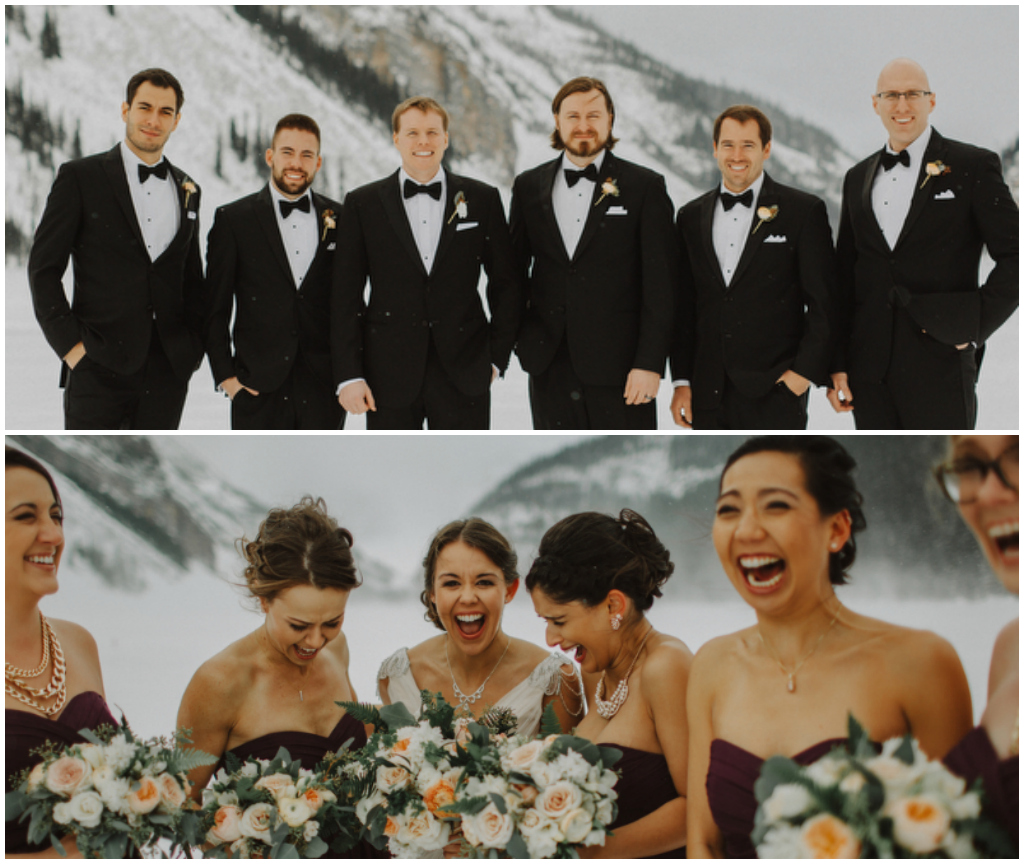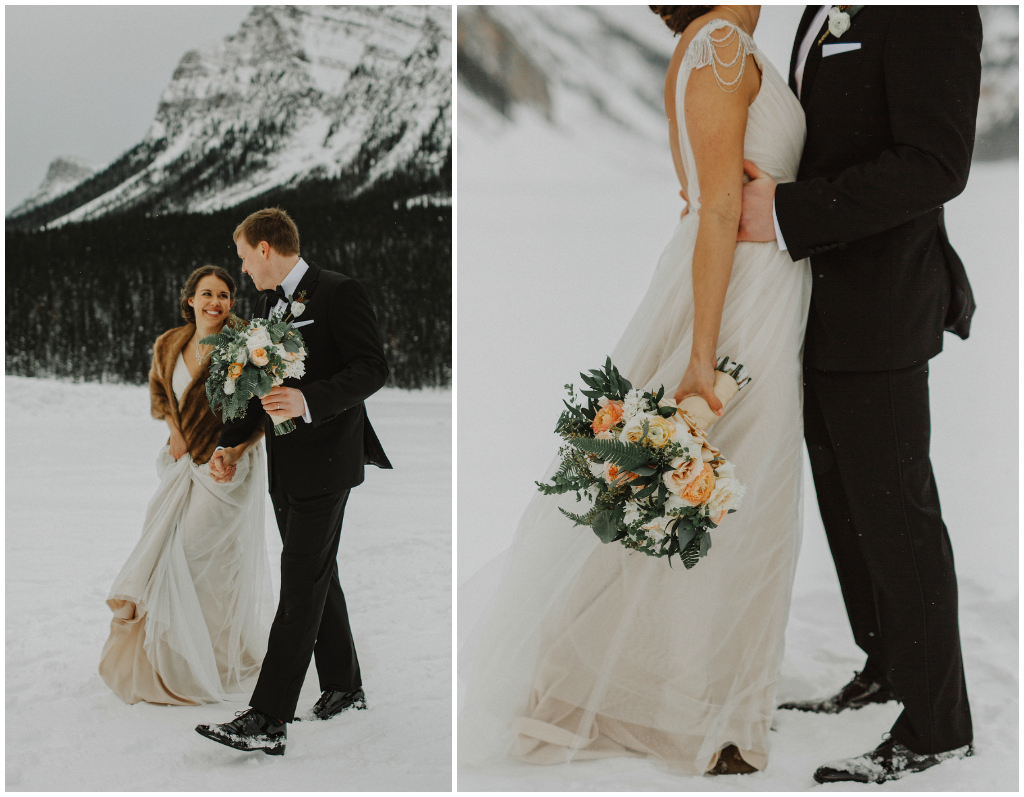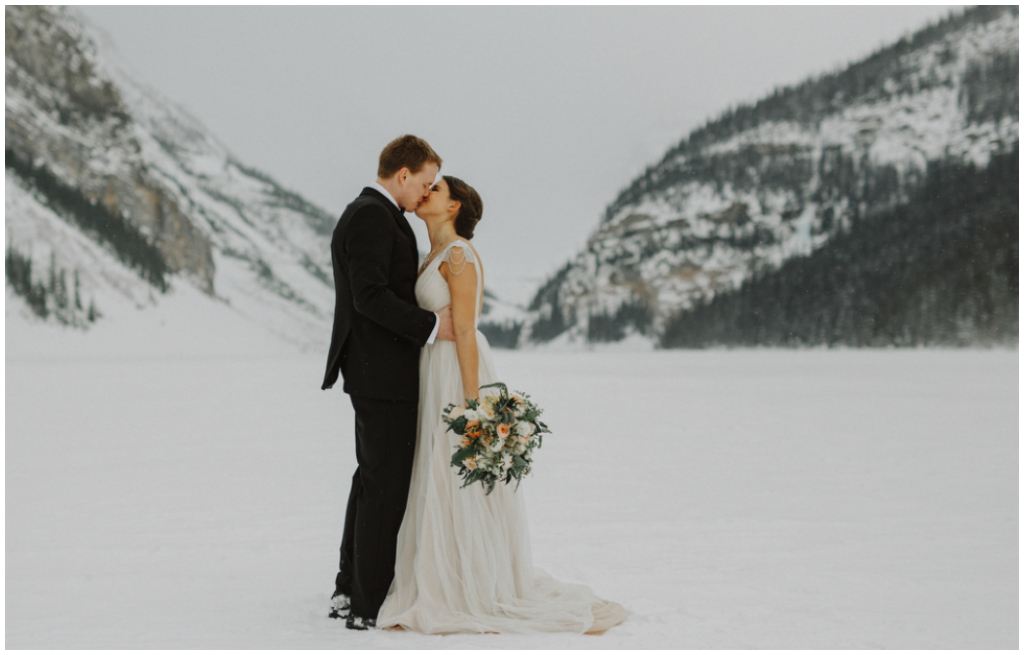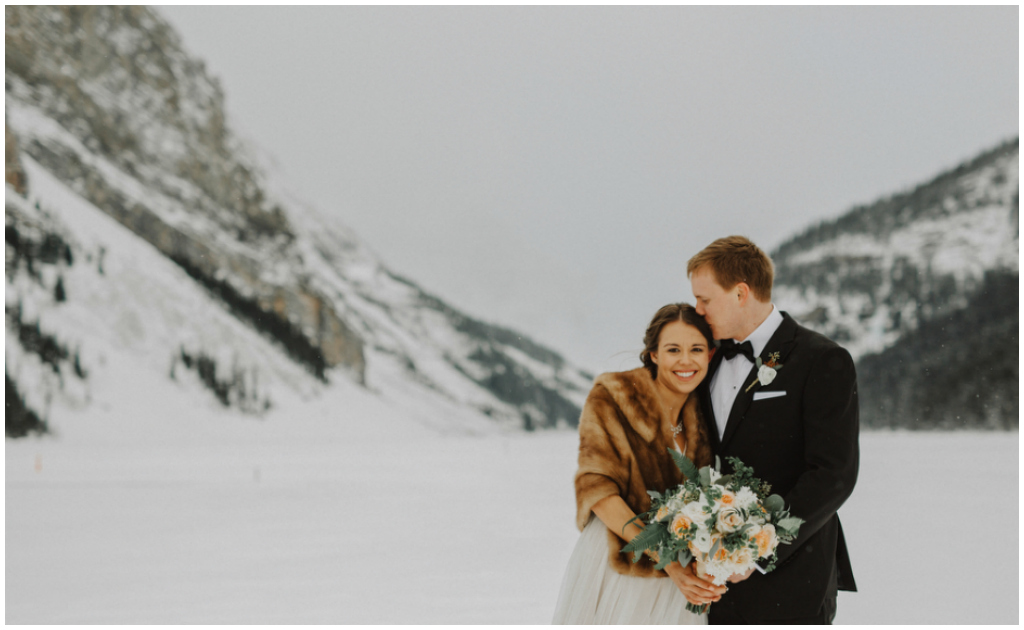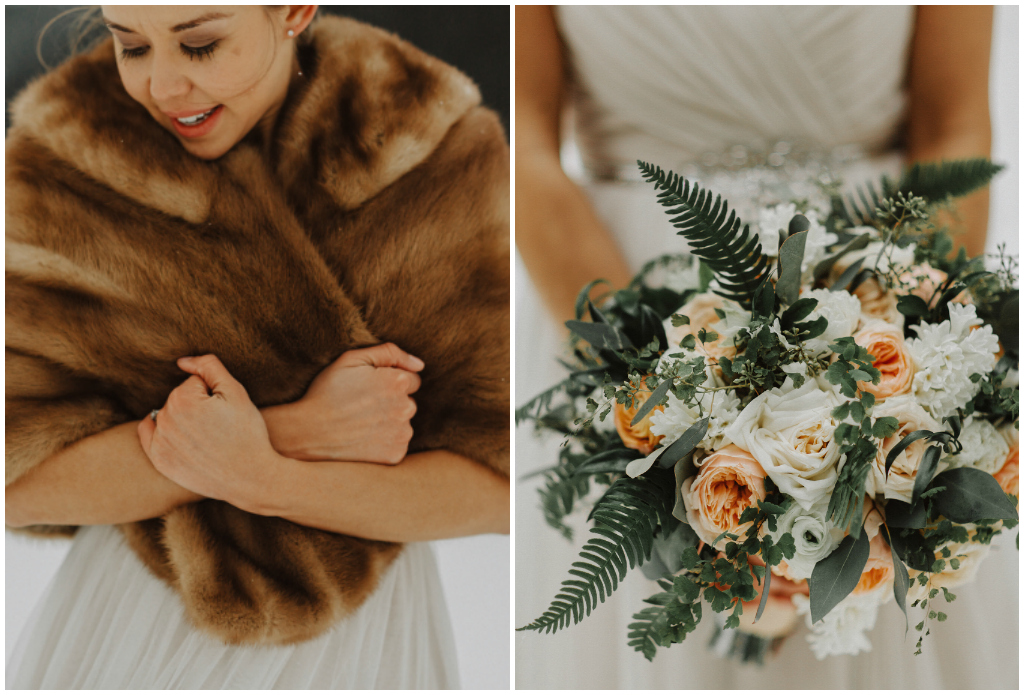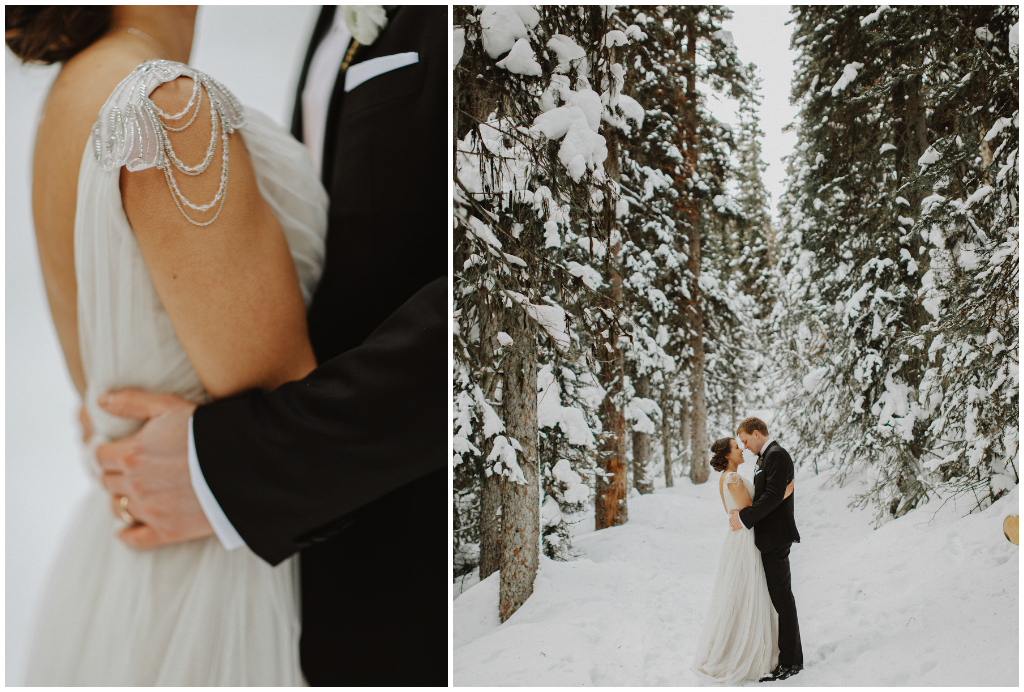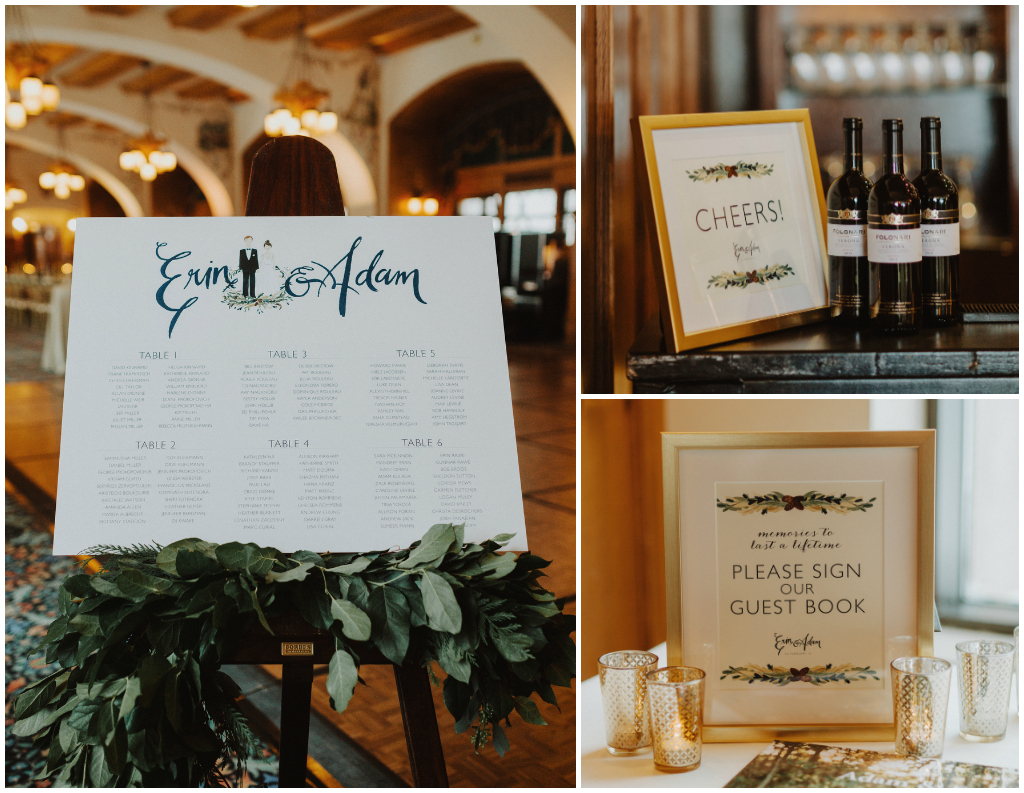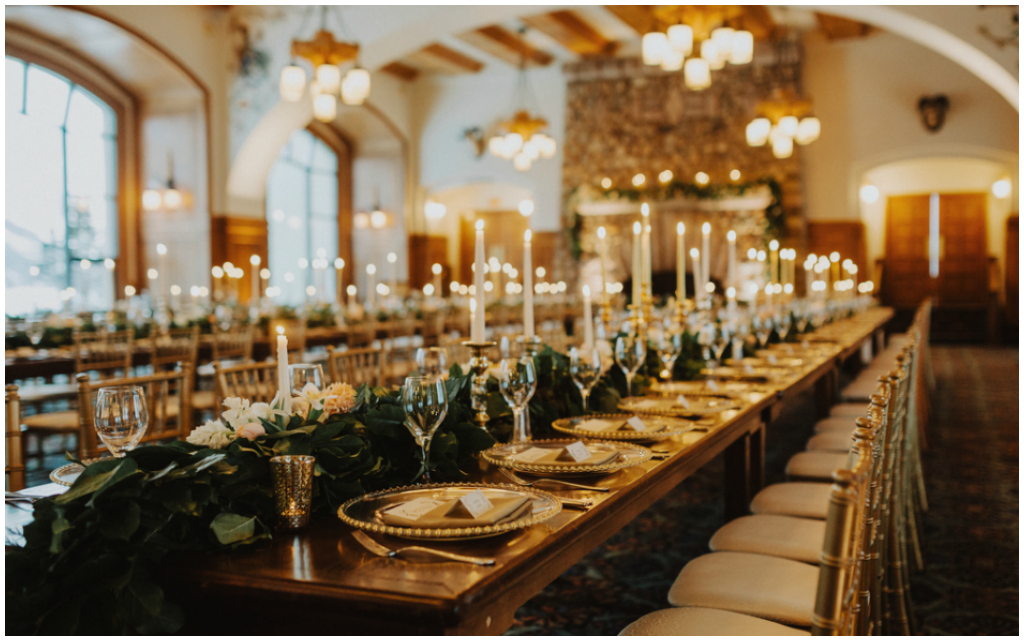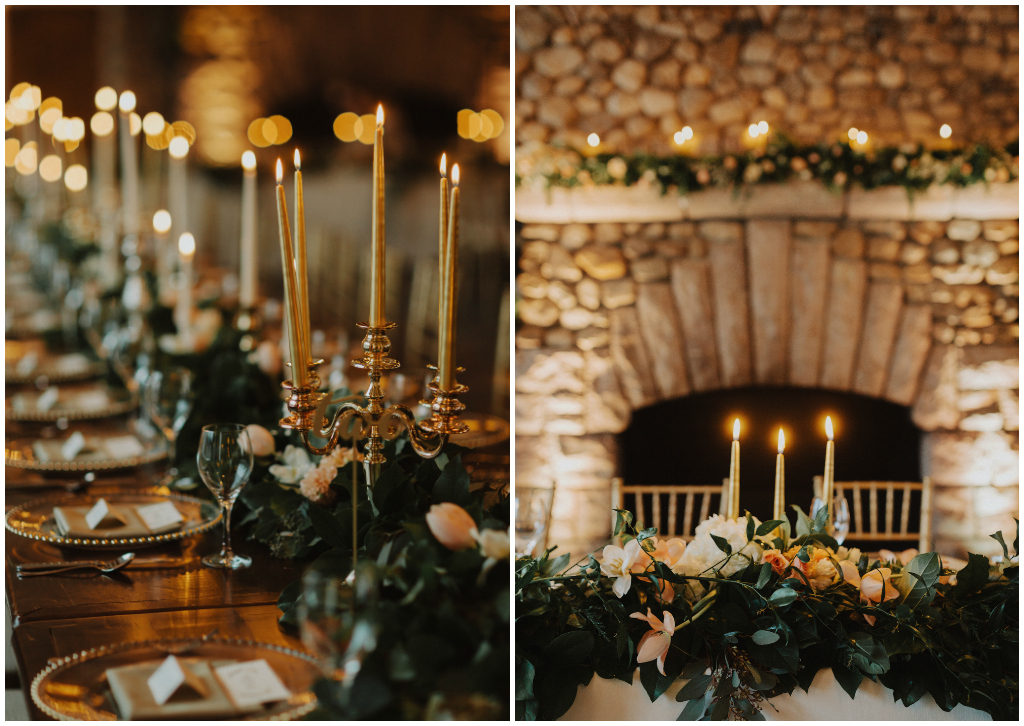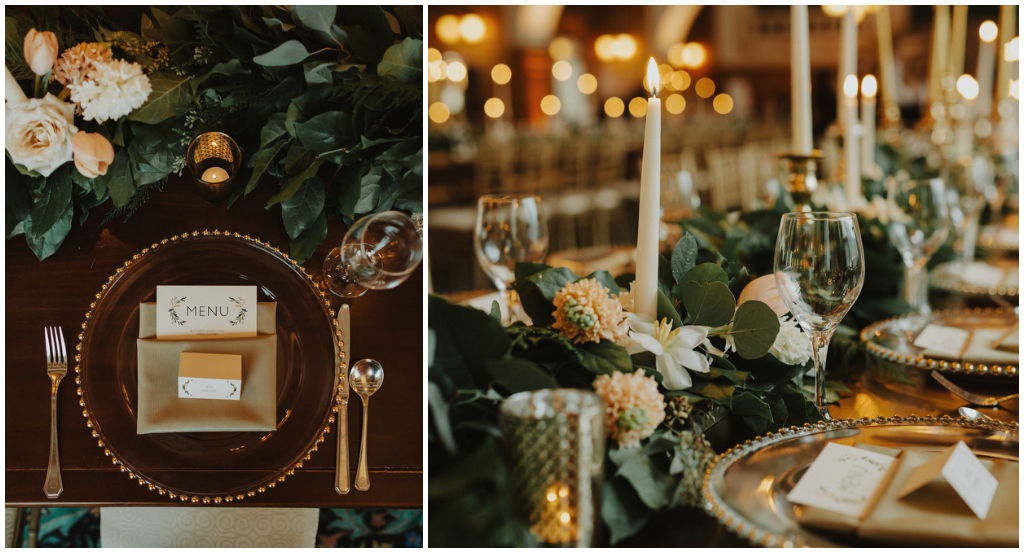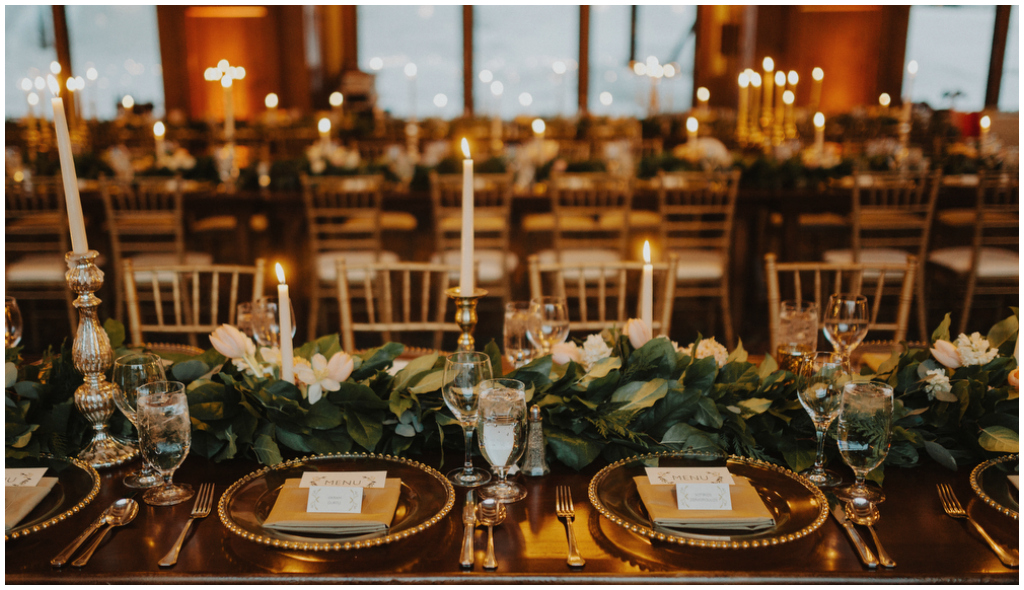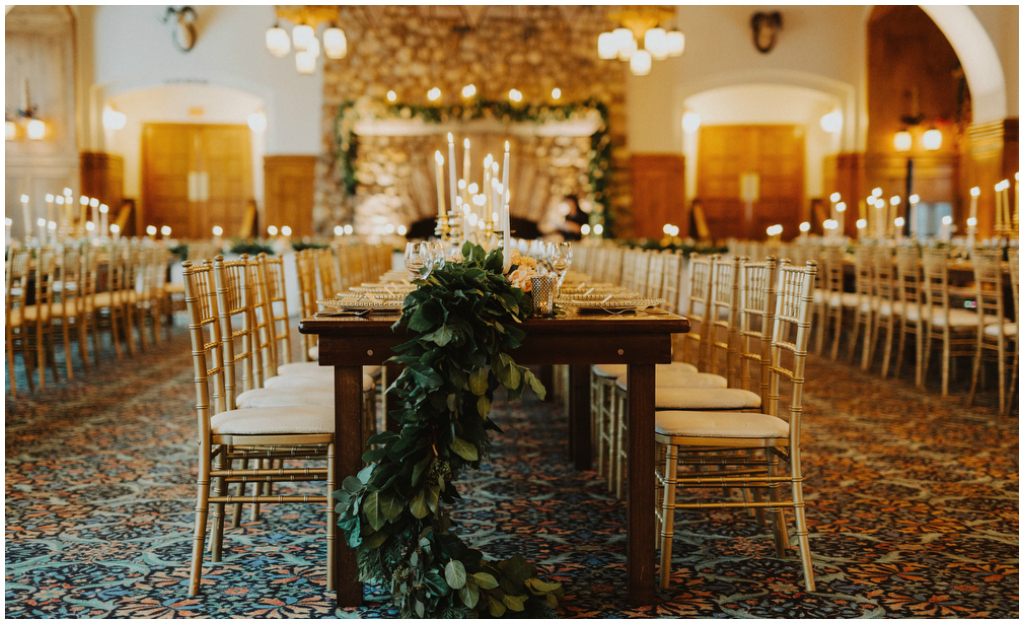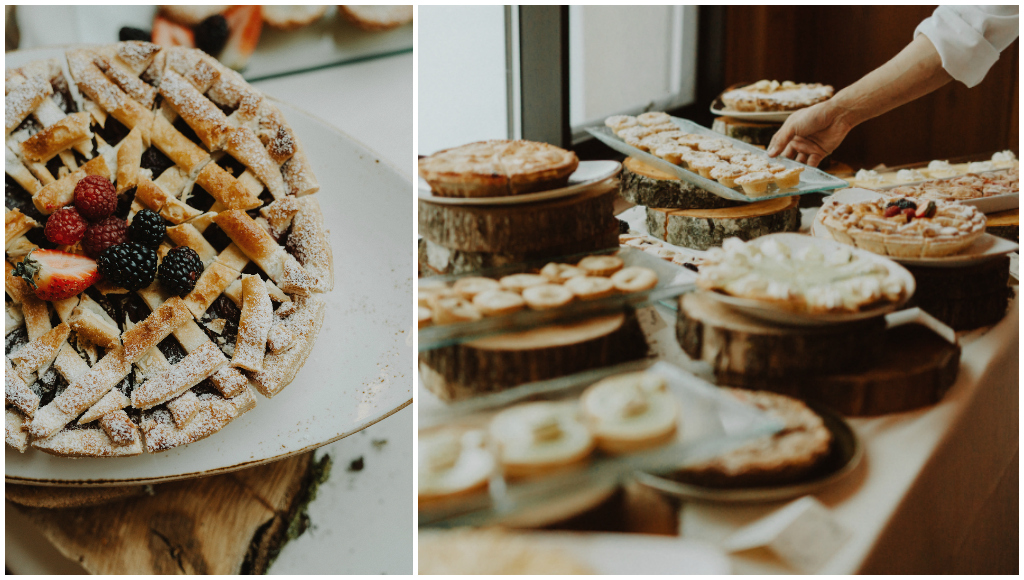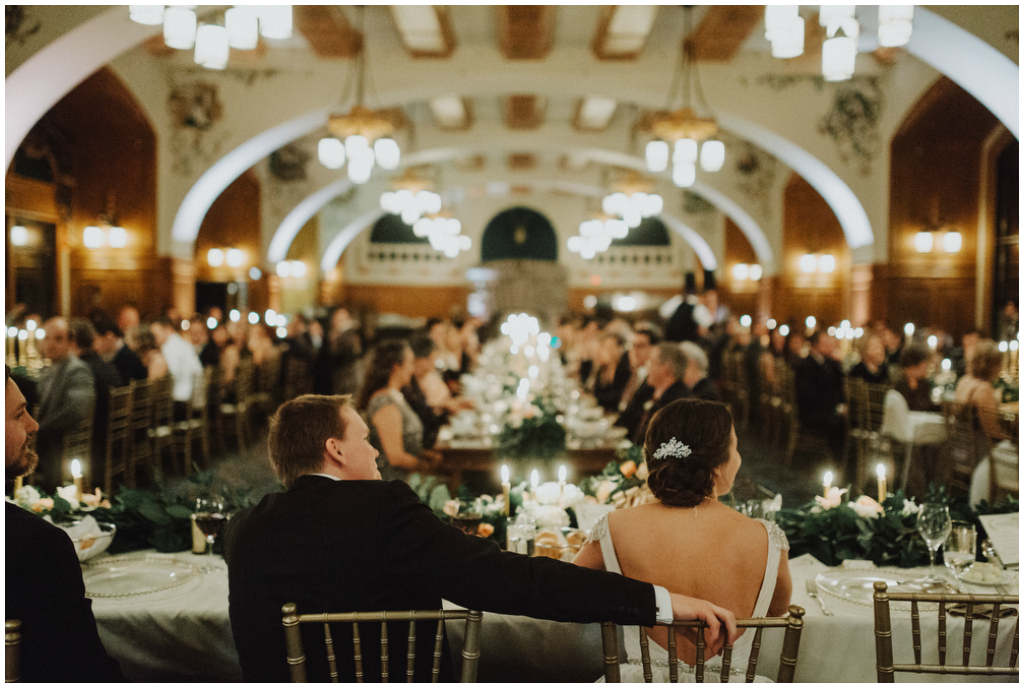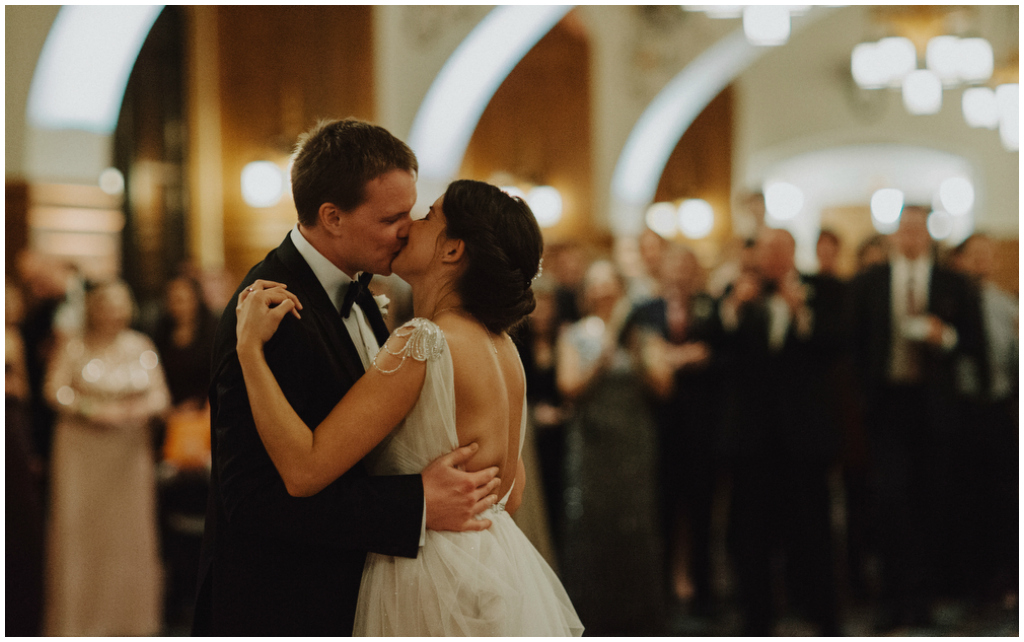 Jennifer + Team | Jennifer Bergman Weddings
Lake Louise Wedding Planning + Design
Rocky Mountain Wedding Planners
+  +  +  +  +  +  +  +  +  +  +
Credits: