Posts Tagged: Wooden elephant wedding favor
11/16/10
Sterling + Heng were married on September 11, 2010 – precisely 11 years after they started dating! At the wedding, their family and friends shared the same sentiment: "It's about time!" We worked together to plan their modern, urban wedding for just less than a year. I truly enjoyed Sterling + Heng's relaxed demeanours and the strong friendship between these two high school sweethearts is evident.
Sterling and Heng decided they wanted a very unique, very urban ceremony location with a great view of the city. The top level of Windsor Carpark on the University of Alberta Campus was a perfect choice, and we lucked out with a clear day. When considering where to hold the reception, Edmonton's Matrix Hotel stood out for the couple. It is definitely one of the most modern venues in the city and suited their wedding style perfectly.
Sterling had some awesome ideas in mind for the wedding (after all, she had quite a bit of time to think about it over the years)! Here's a glimpse of their day captured beautifully (as always) by JDS Photography.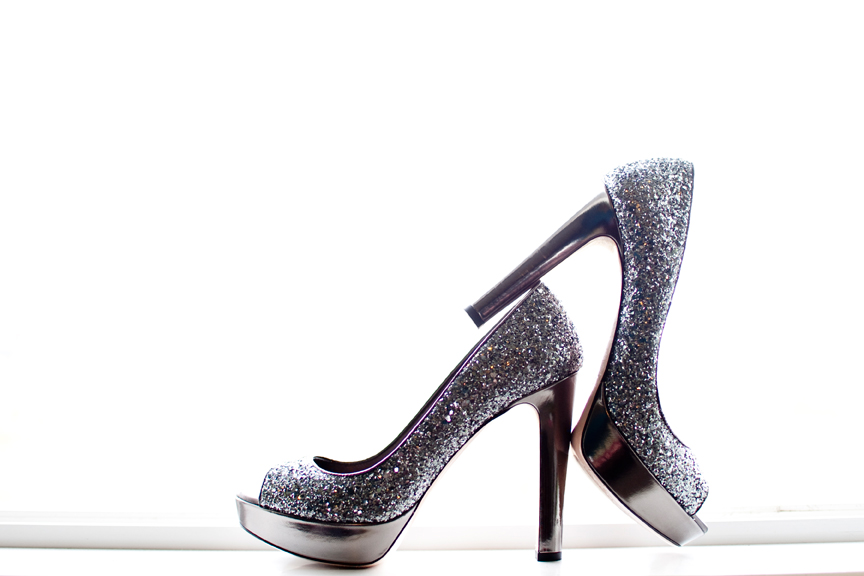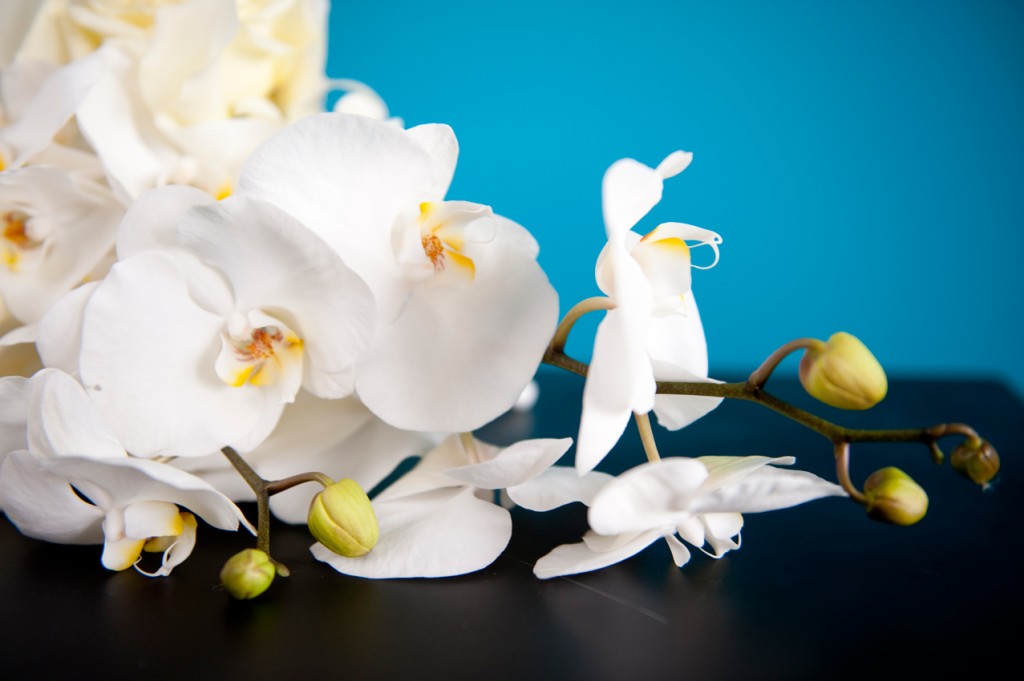 Sterling's gorgeous bouquet designed by Best Buds (Oliver Square) included cascading white phalaenopsis orchids inset with ivory roses.
Ceremony chairs perfectly placed by the team at Special Event Rentals.
The adorable fairy flower girls and the cutest ring bearer ever – Sterling and Heng's son. This boy's going to break some hearts!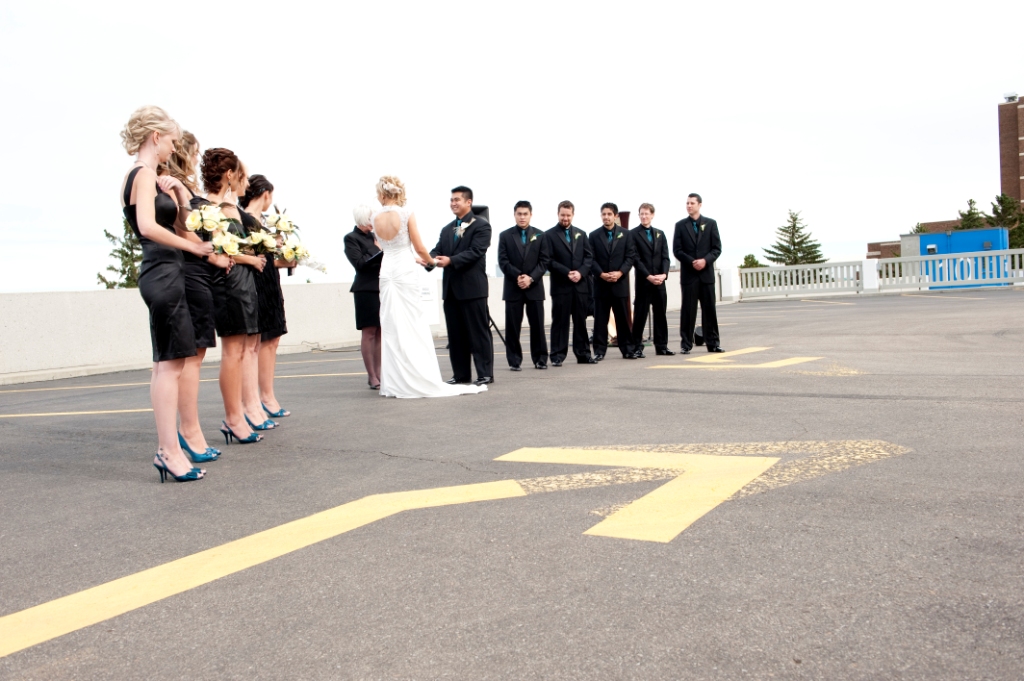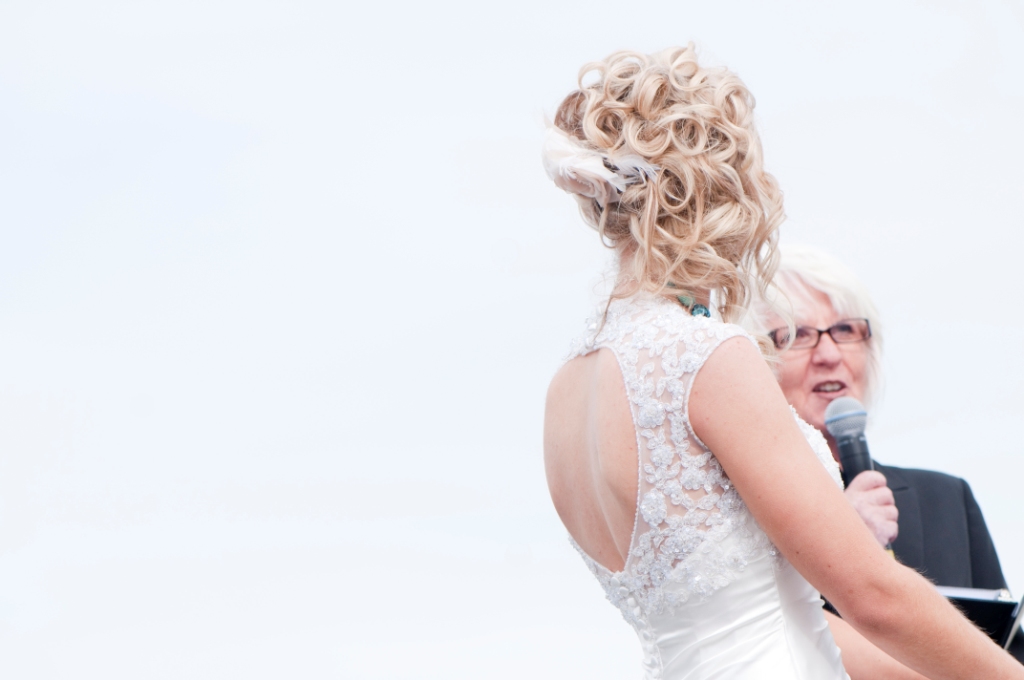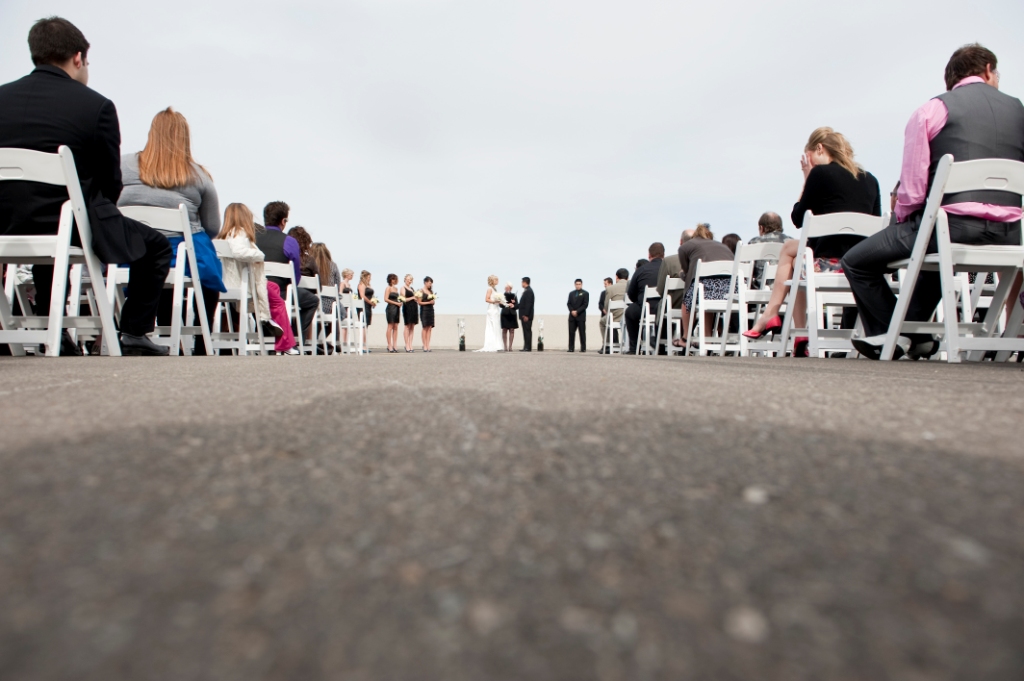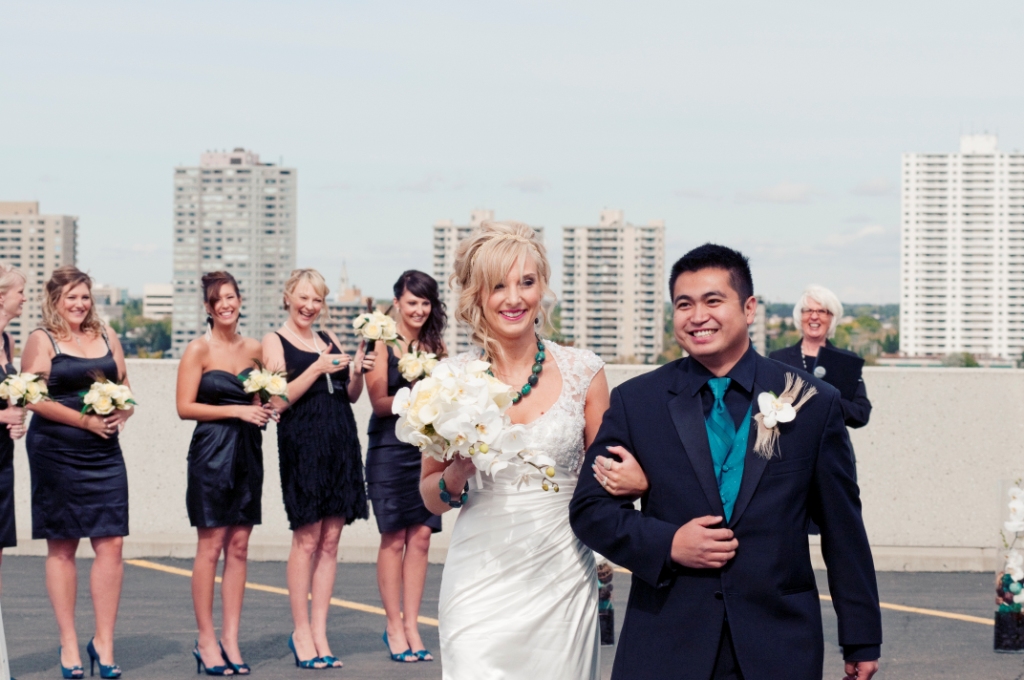 Just married!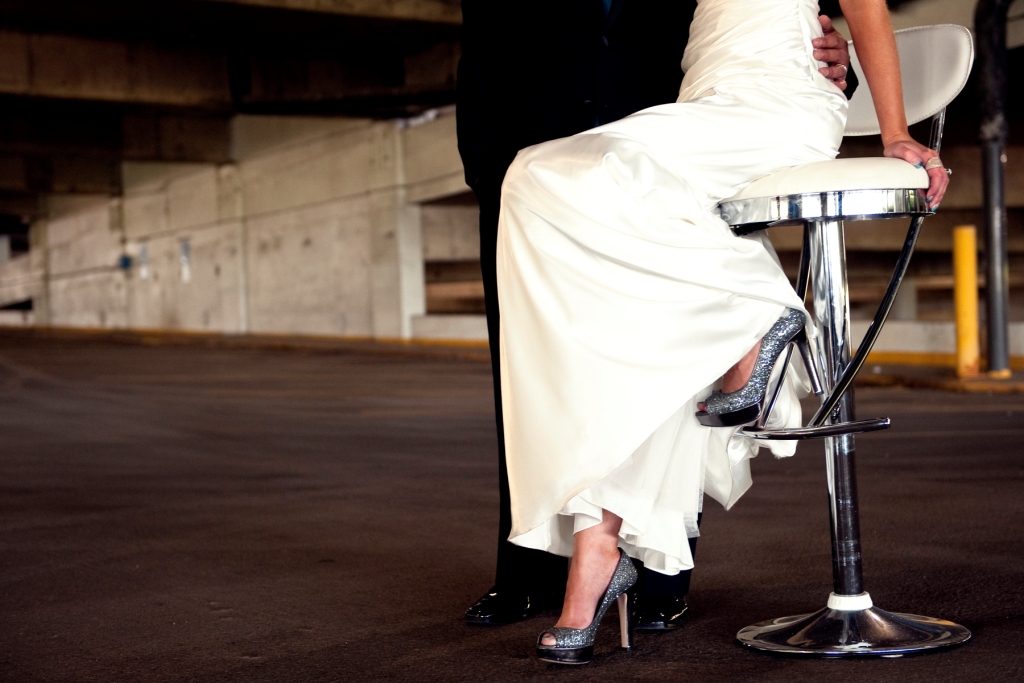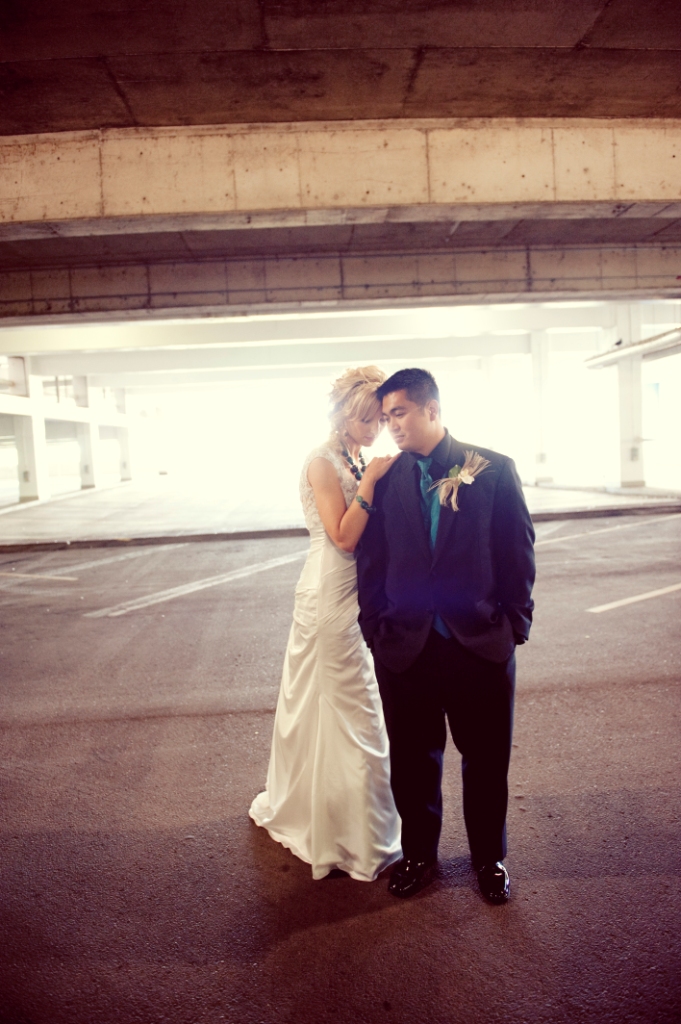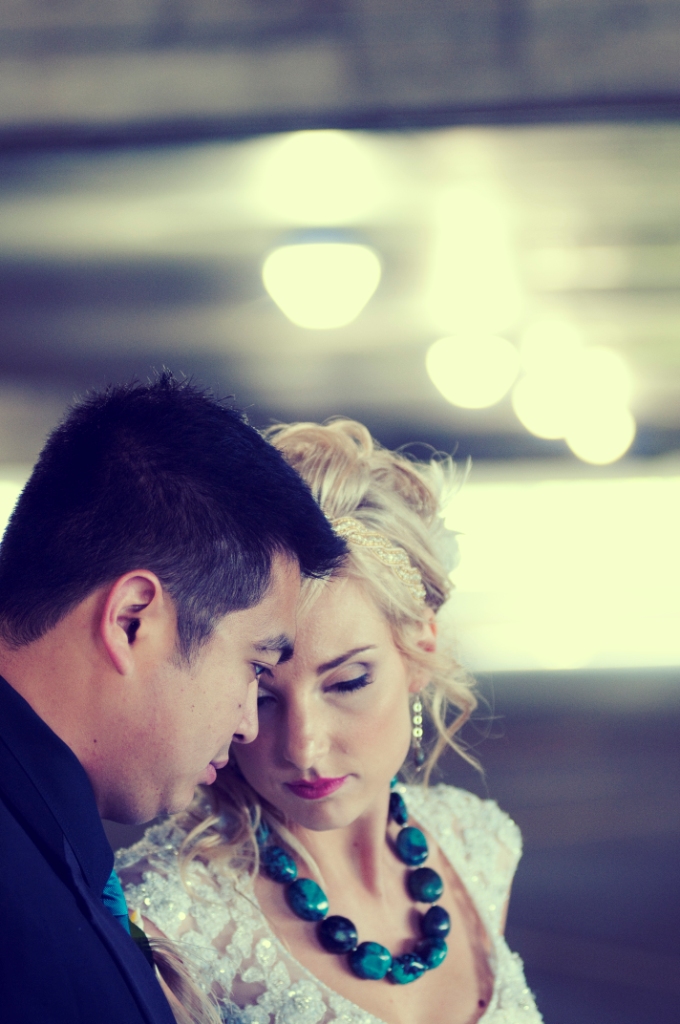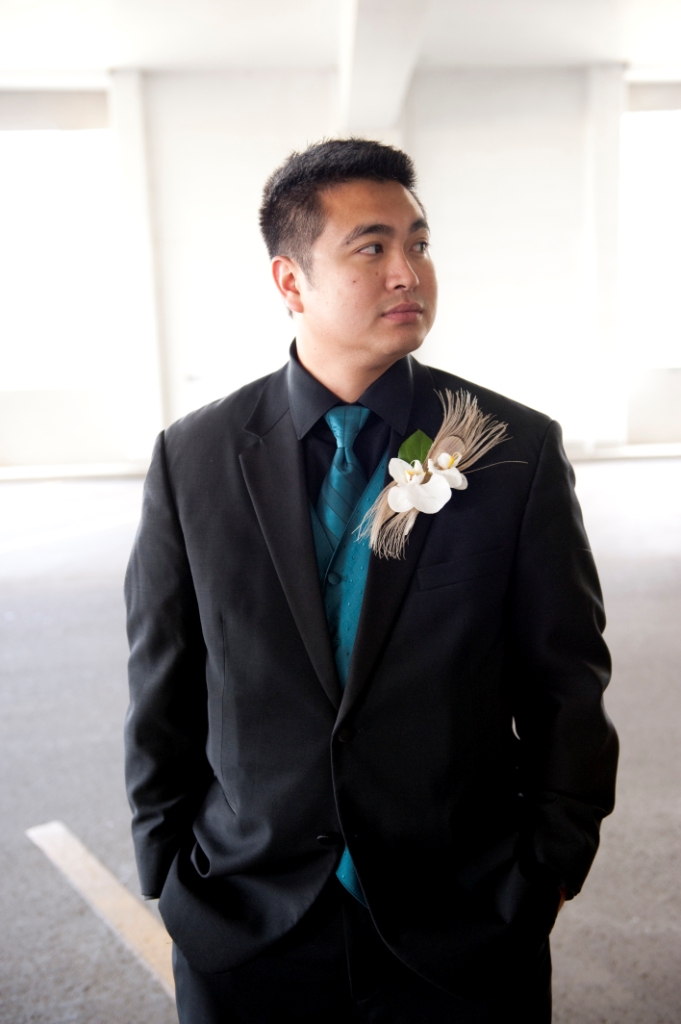 The handsome groom!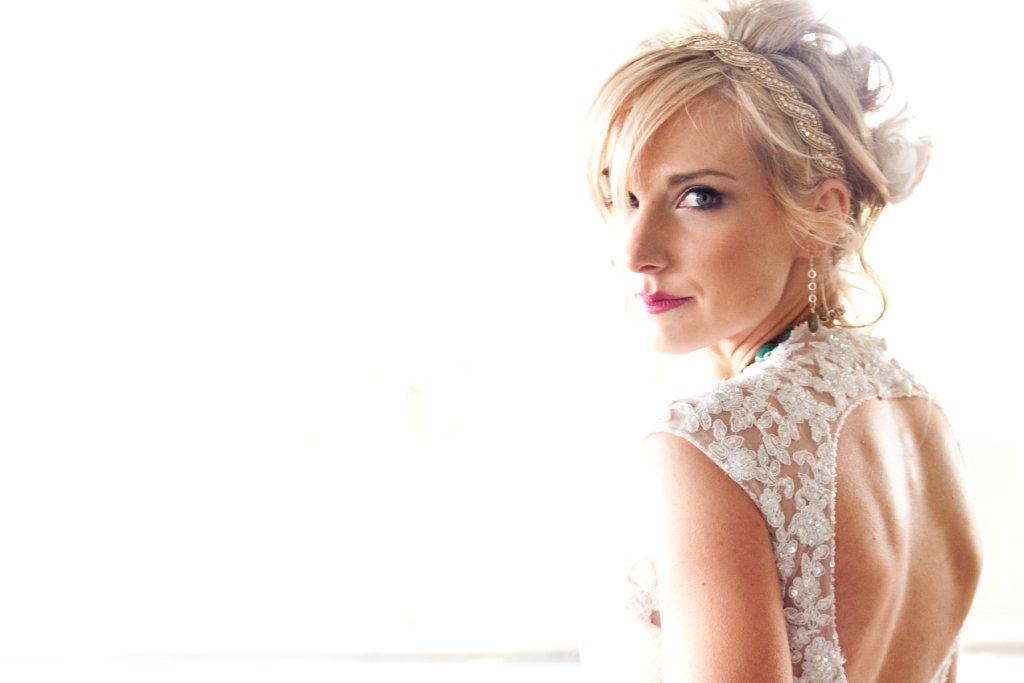 Sterling was a stylishly stunning bride and her accessories perfectly reflected her personality!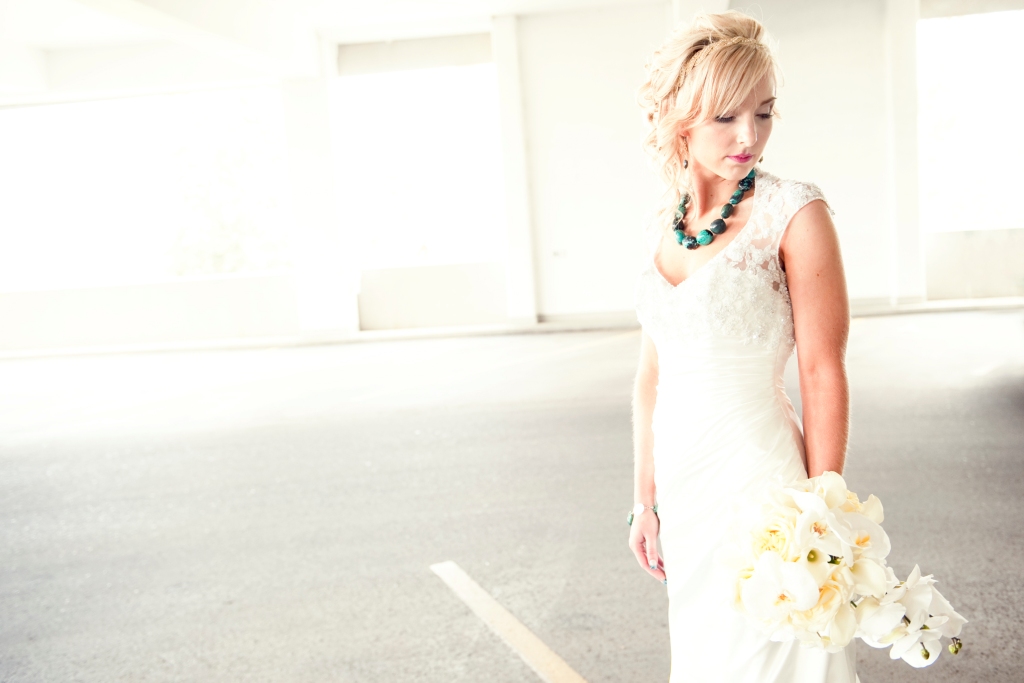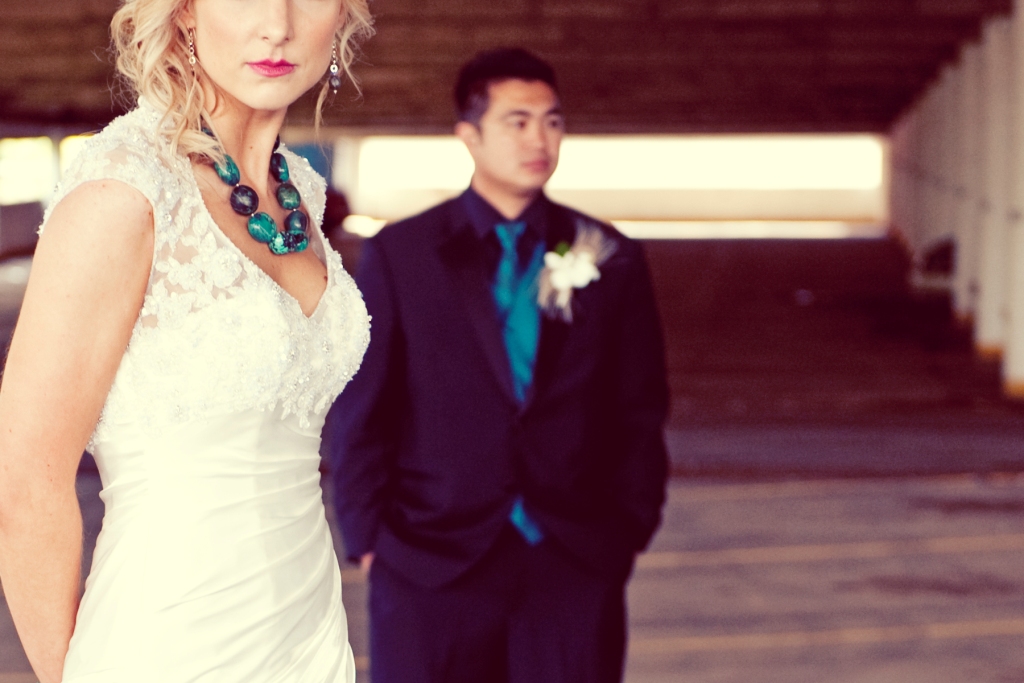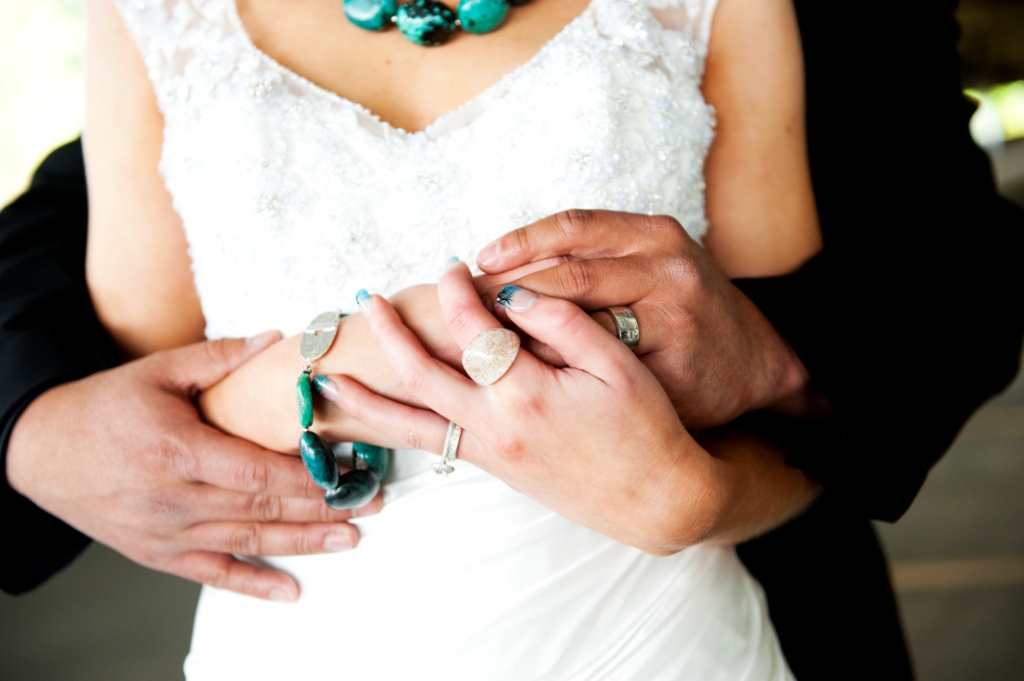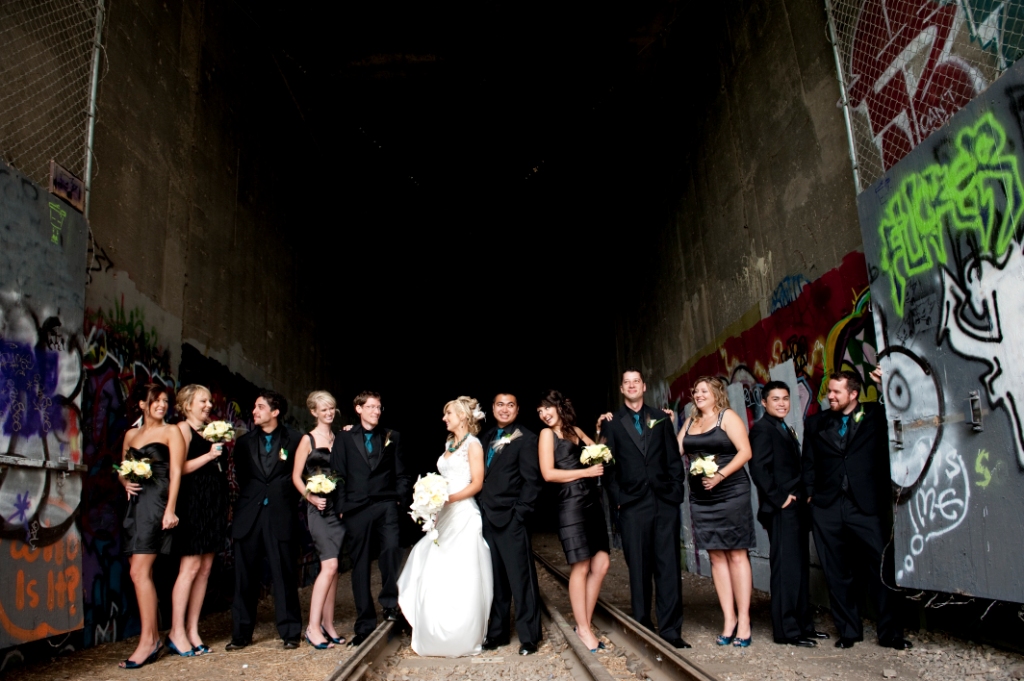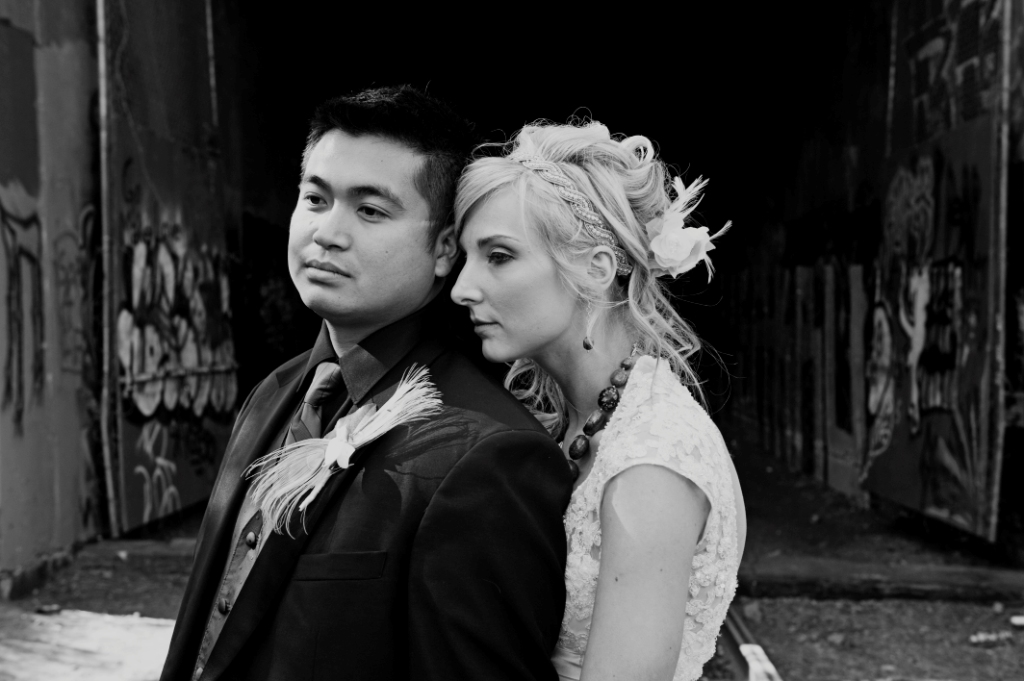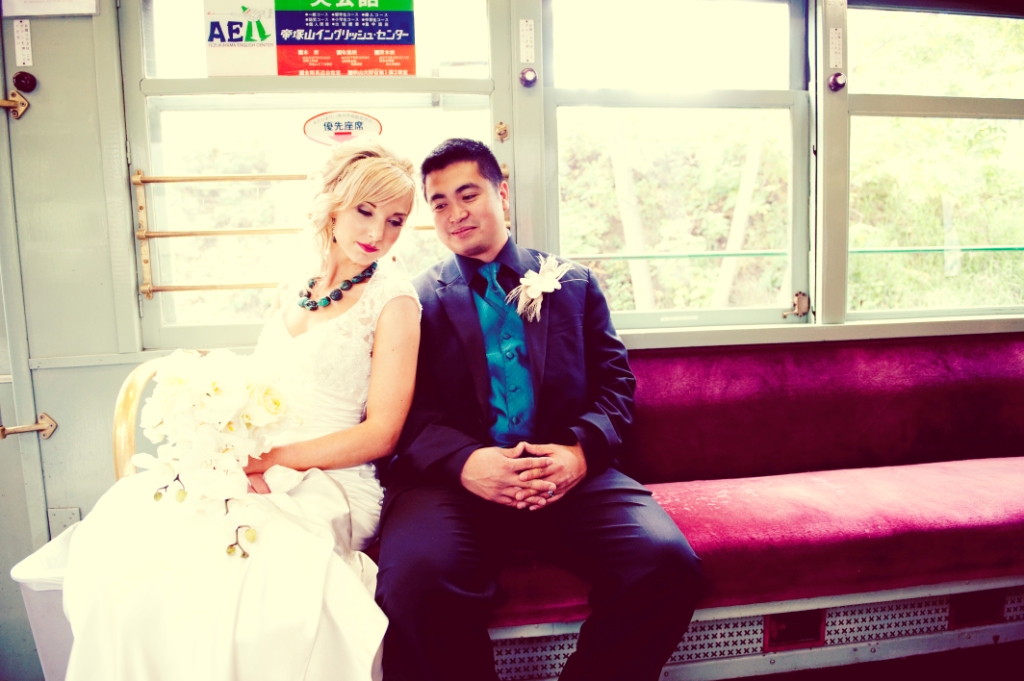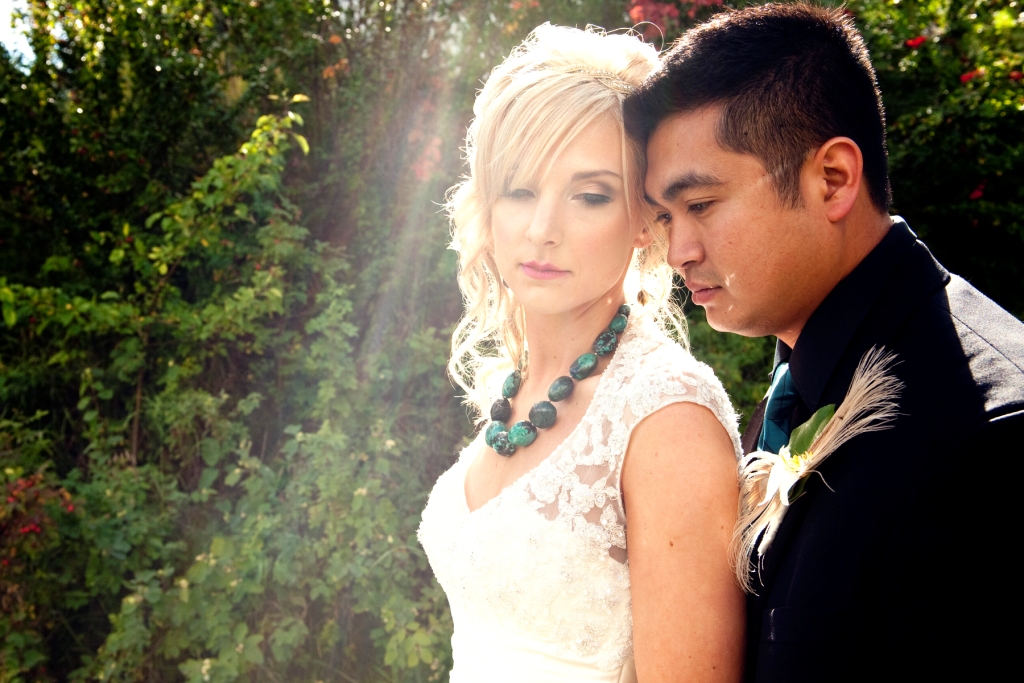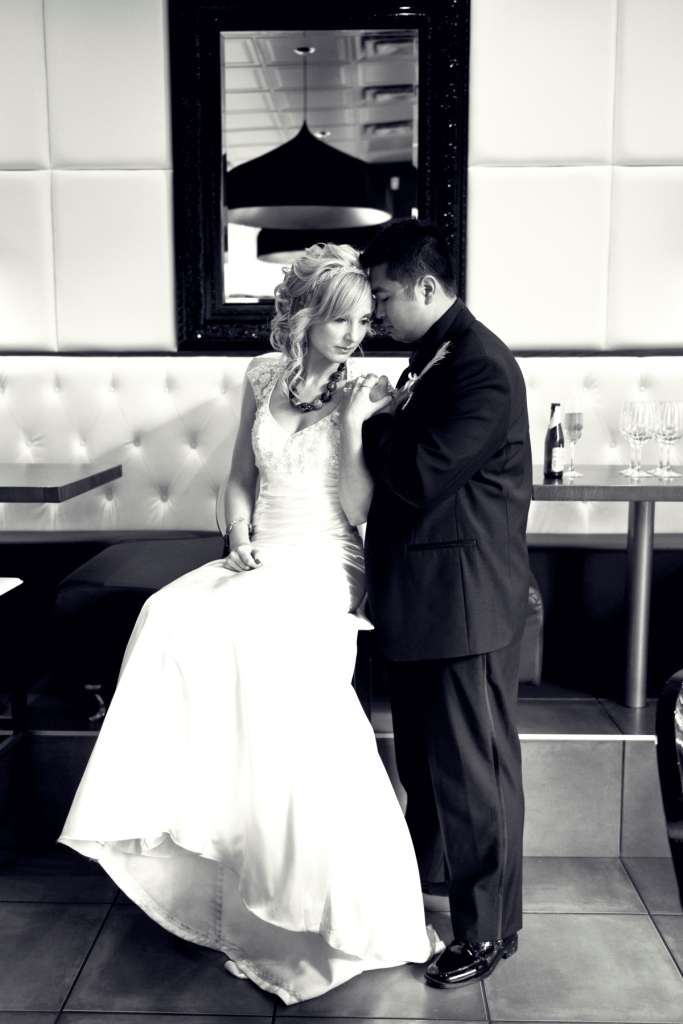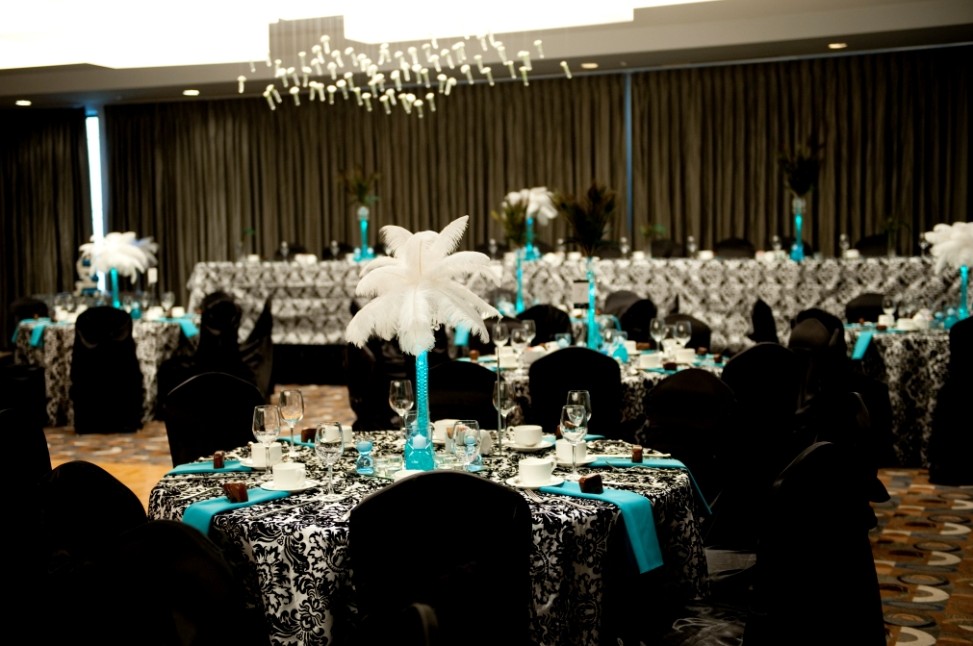 Matrix Hotel's Quartz Ballroom was decorated beautifully in black & white damask accented with turquoise. Alternating centrepieces of white ostrich and peacock feathers sat atop eiffel vases glowing with turquoise lights. Single white carnation blooms in flower tubes were hung from the light structures in the ballroom, creating an amazing chandelier effect!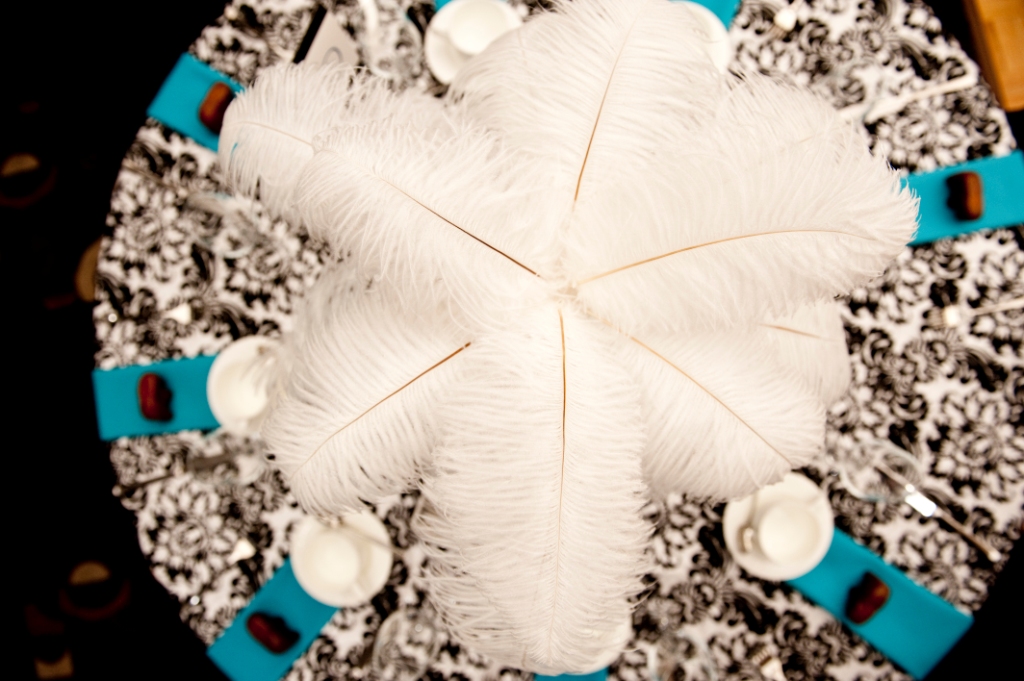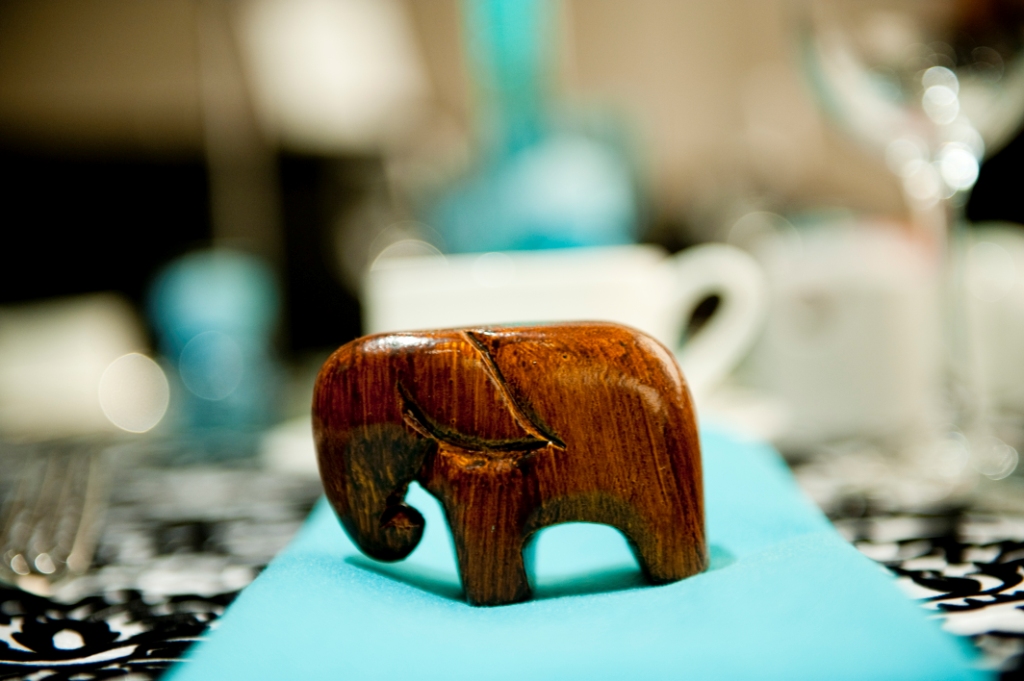 Small wooden elephants, symbolizing strength and good luck in Chinese culture, were placed on the tables for guests to take home.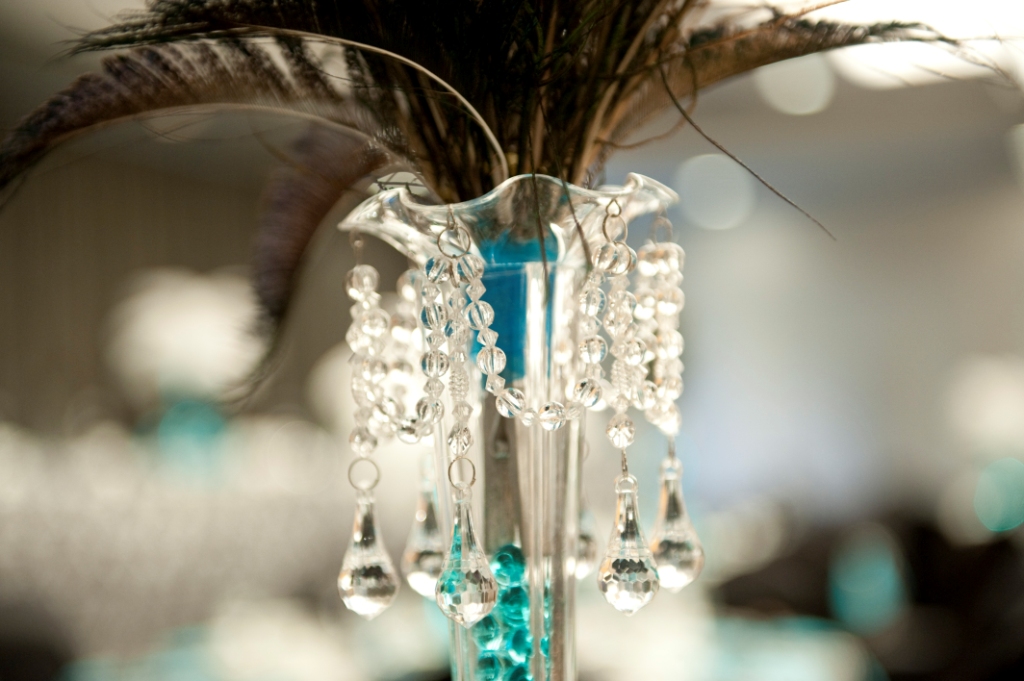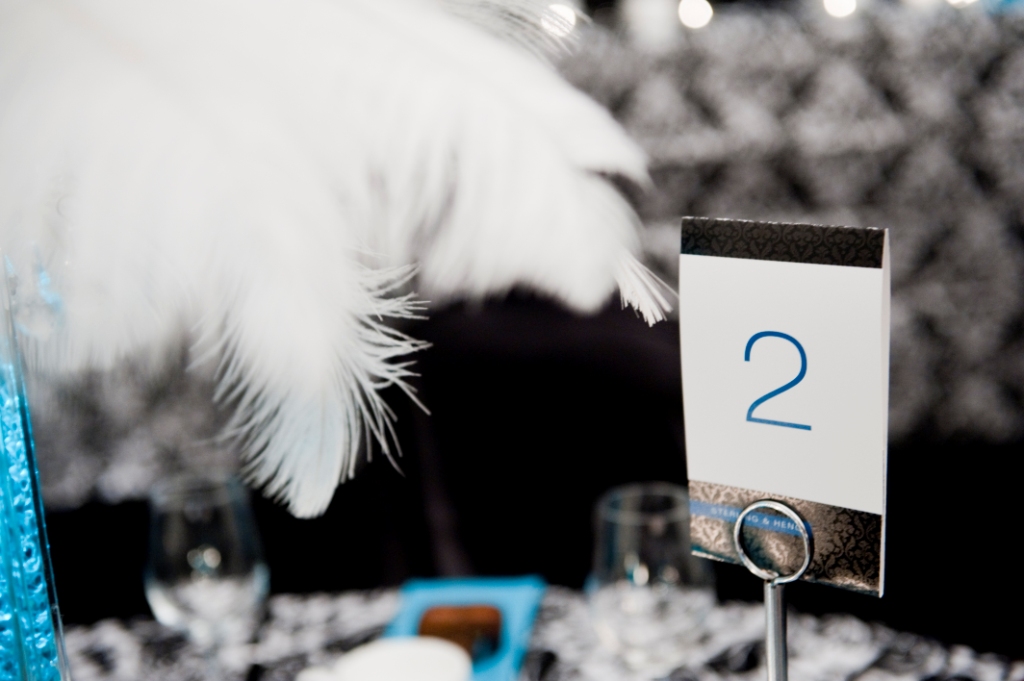 Sterling + Heng's modern wedding invitations and reception stationary were created by PinkPolka Wedding Design.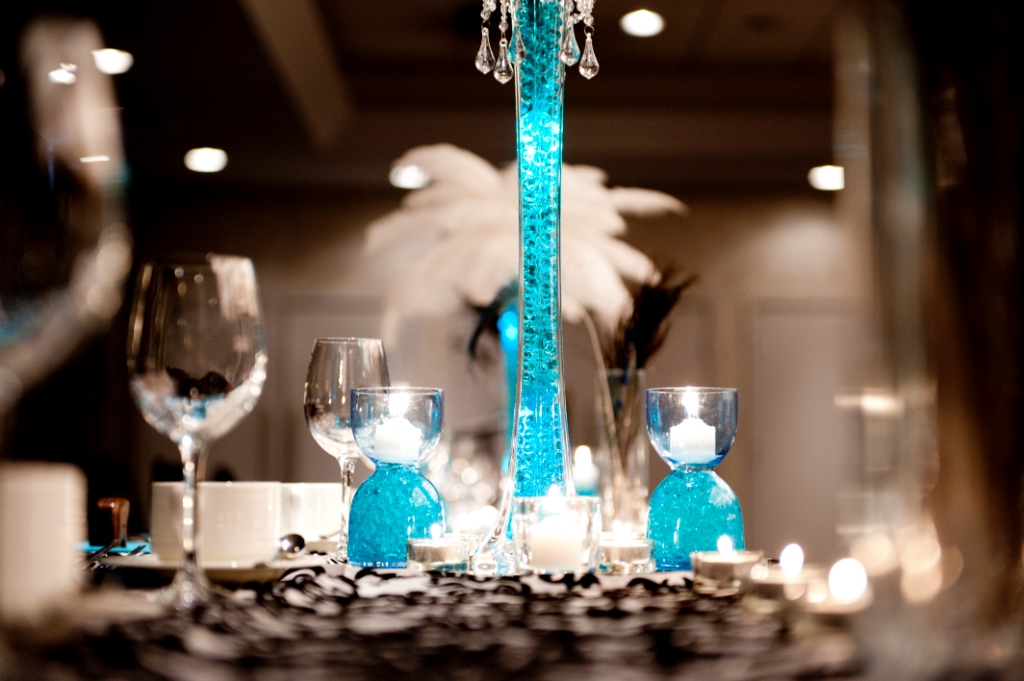 Sterling, Heng: thank you for allowing us to be a part of your wonderful day. All the best for the future!
Jennifer + Sarah
Edmonton Wedding Planners

{Featured! This wedding was recently featured on Wedding Obsession.}