Posts Tagged: Victoria Wedding Planner
02/2/18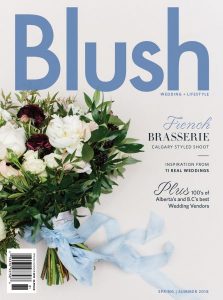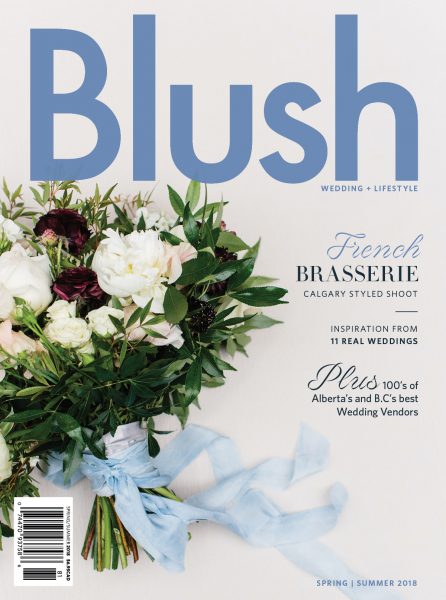 Nikki + David's wedding was held at Hatley Castle in Victoria, B.C., which is where many famous movies and TV shows have been filmed, including X-Men and Deadpool. The property and gardens are absolutely stunning – it was truly a fairytale setting.
This wedding was full of unique and personal details stemming from our very creative Bride. One big "first" for us was the feline flower girl. "Catsie" travelled all the way from Edmonton to Victoria to star as Nikki + Dav's flower girl. Not only did she wear a dress, but she was pushed down the aisle by the Ring Bearer in a flower-covered pram!
After the ceremony guests enjoyed refreshments and were able to walk around and take in the gardens. There were tours of the castle offered, lawn games, and a cocktail reception on the terrace complete with a live jazz band, vintage lounge seating and a cigar bar.
Nikki designed all the stationery herself, including fan programs for the ceremony and escort cards hung from mini bottles of La Marca Prosecco which doubled as guest favours. A 5-tier cheese wheel cake adorned with grapes and figs took the place of a traditional wedding cake.
Featured in the current issue of Blush Magazine, this unique Victoria destination wedding is not to be missed!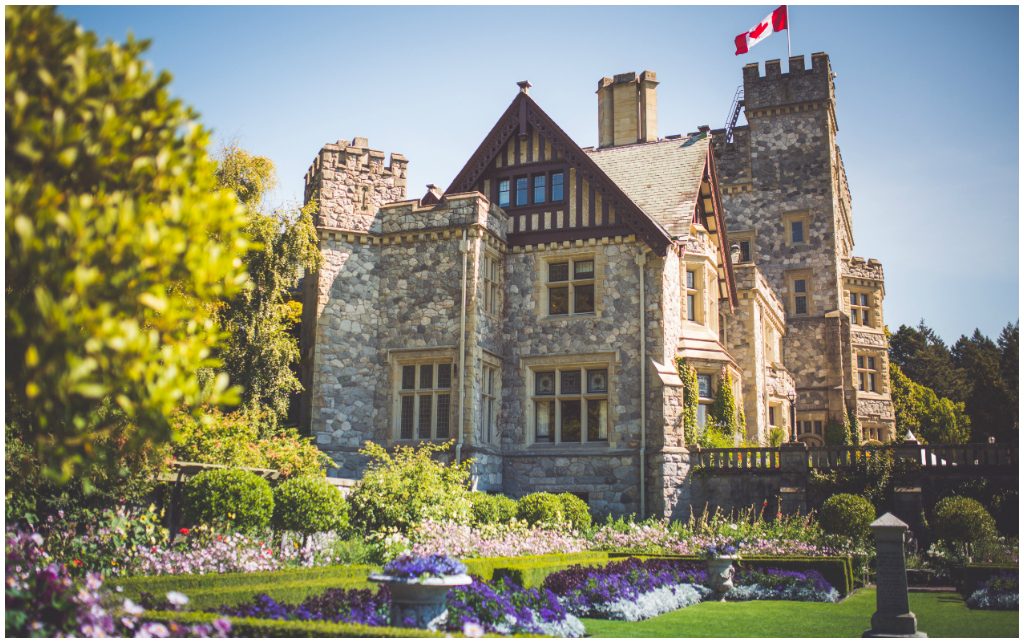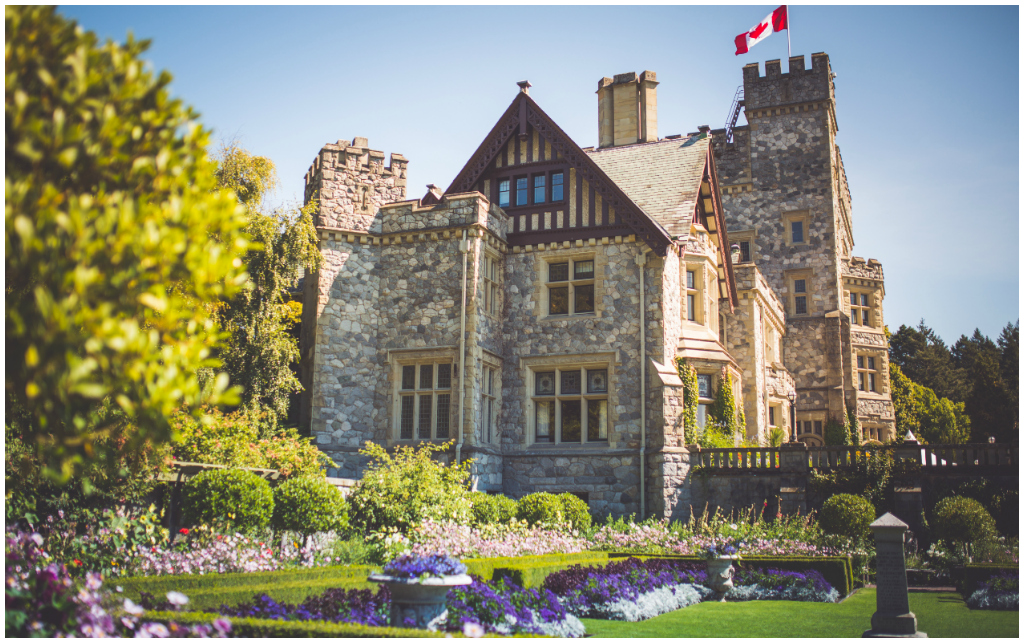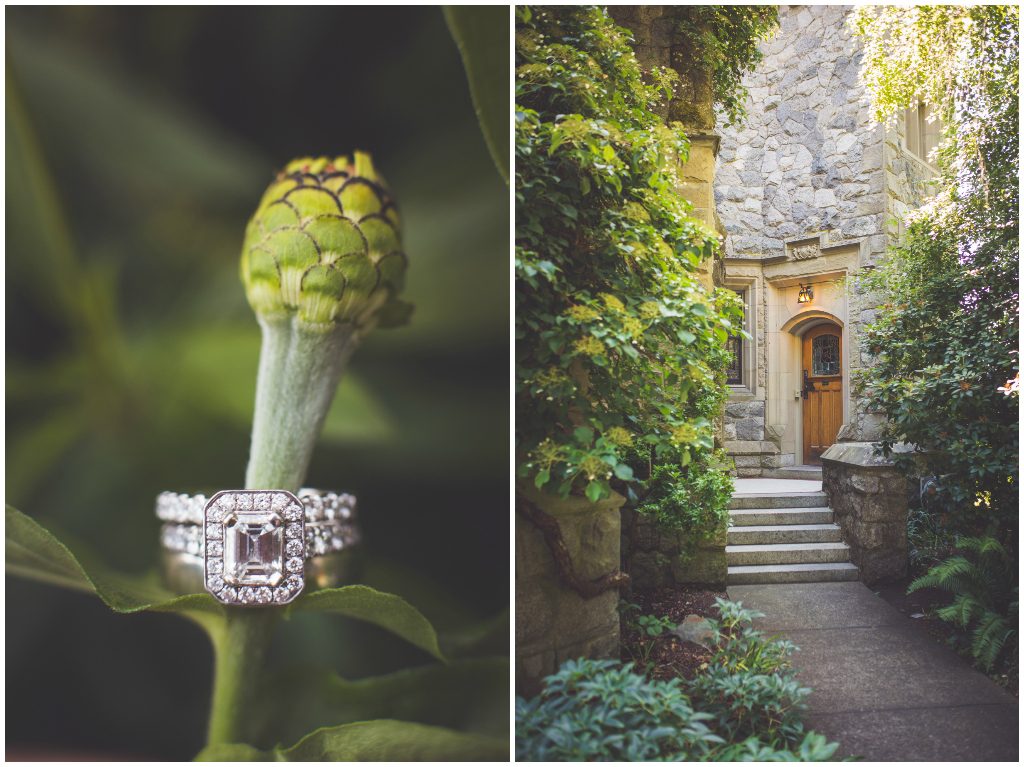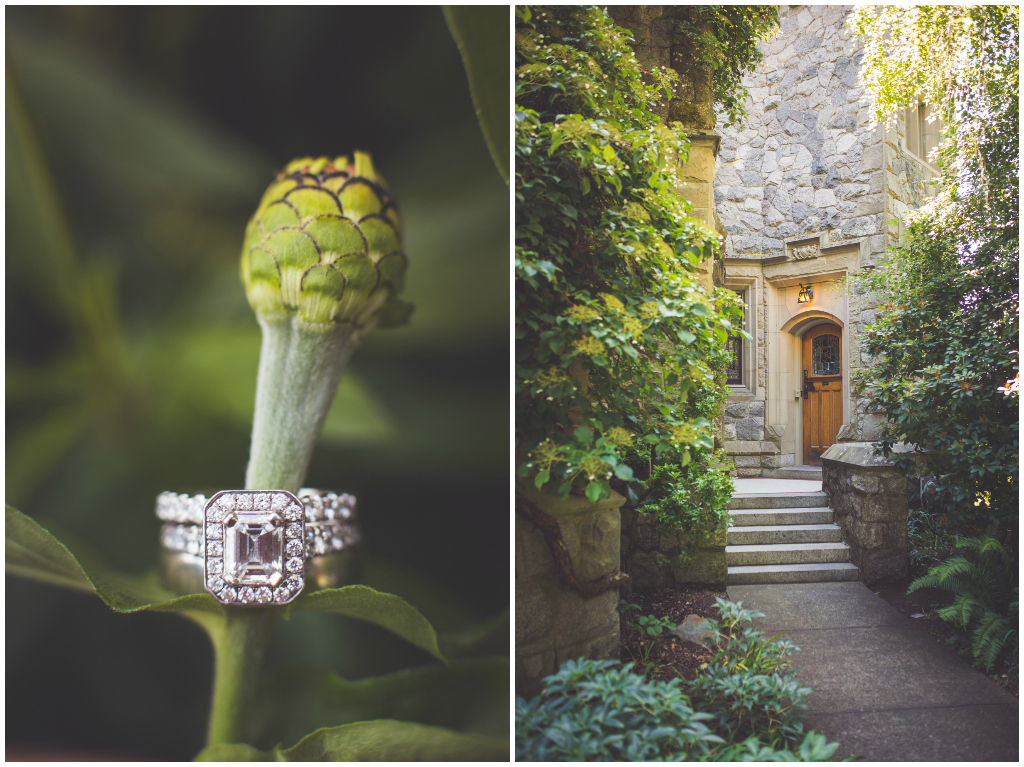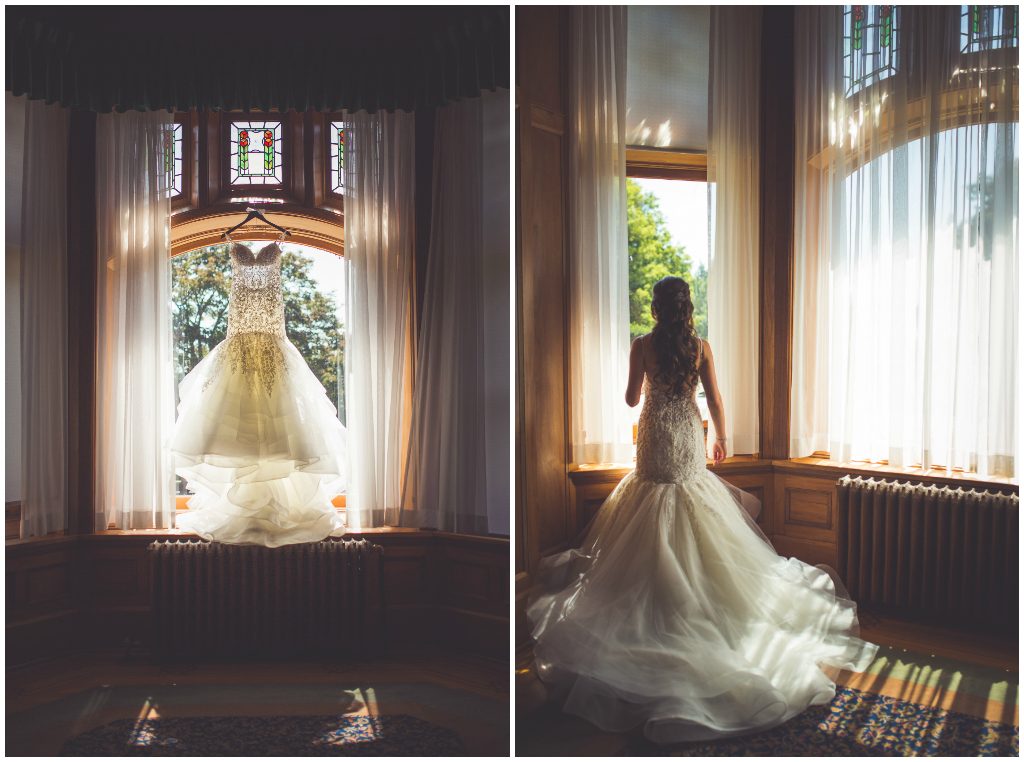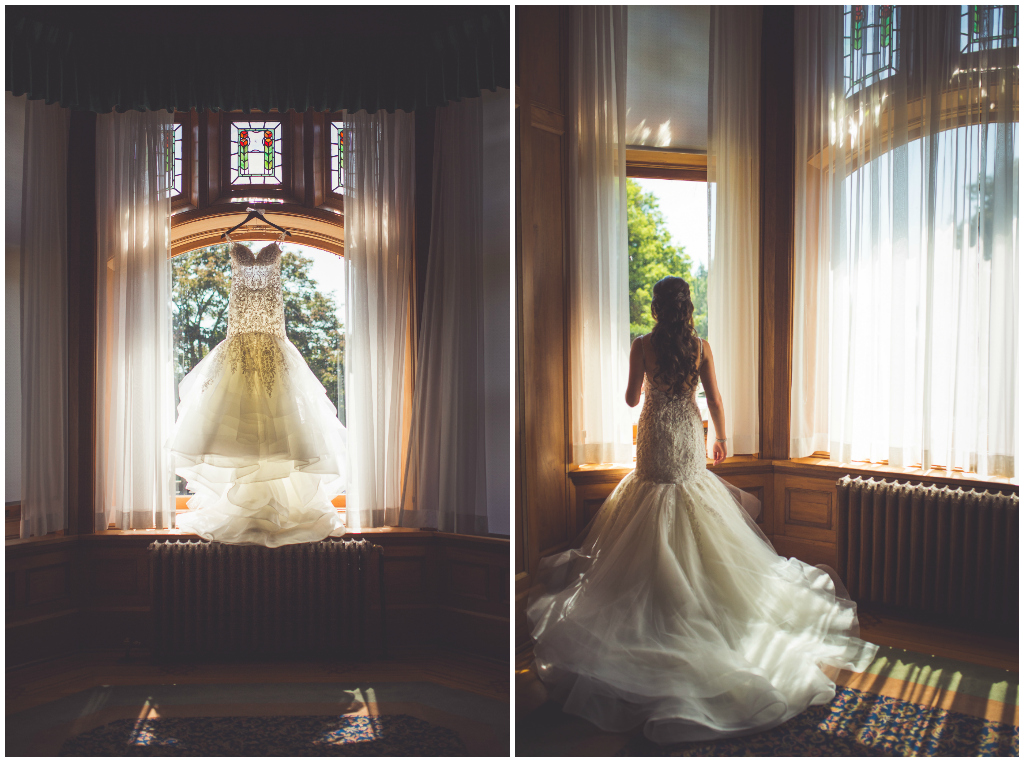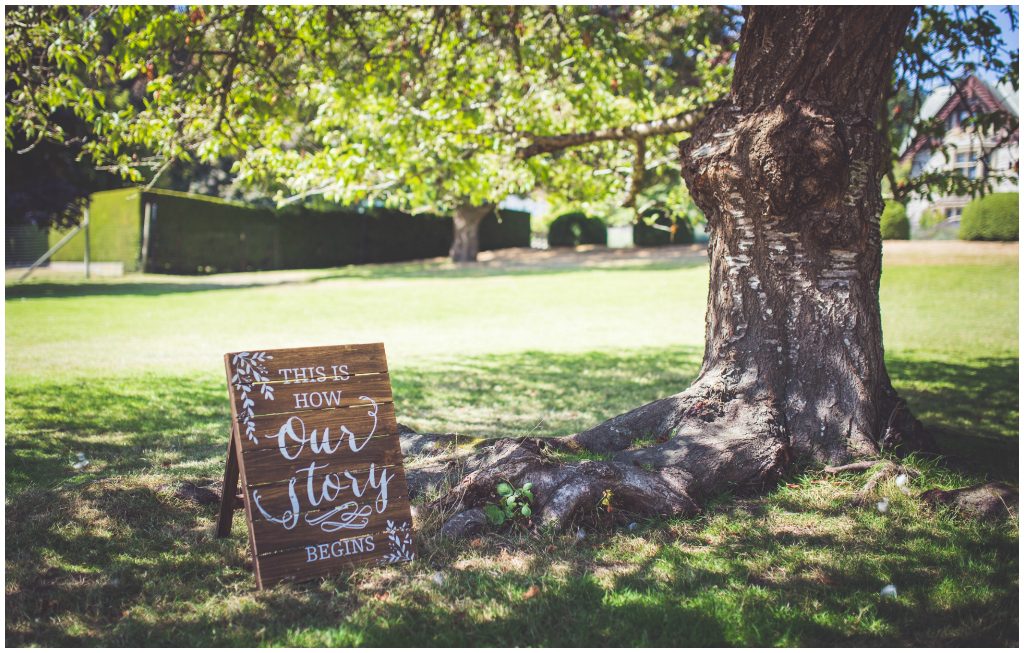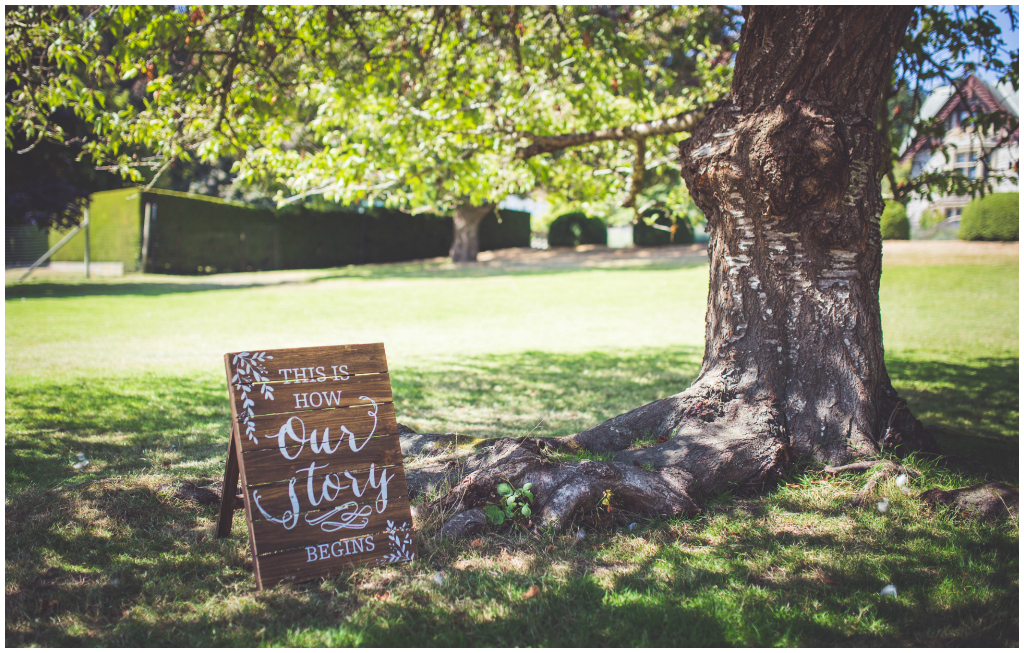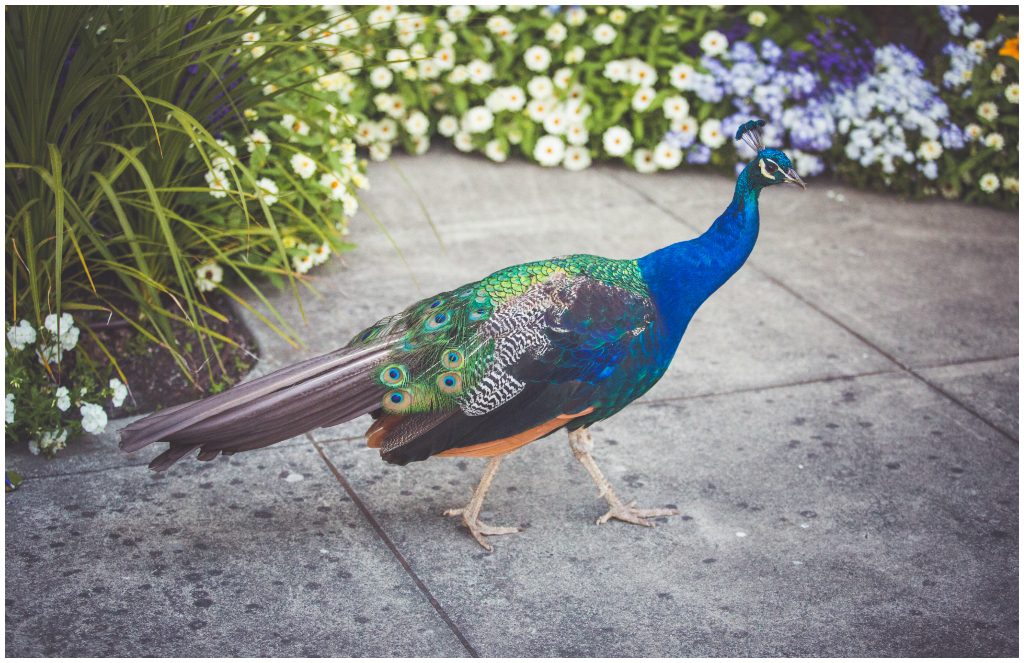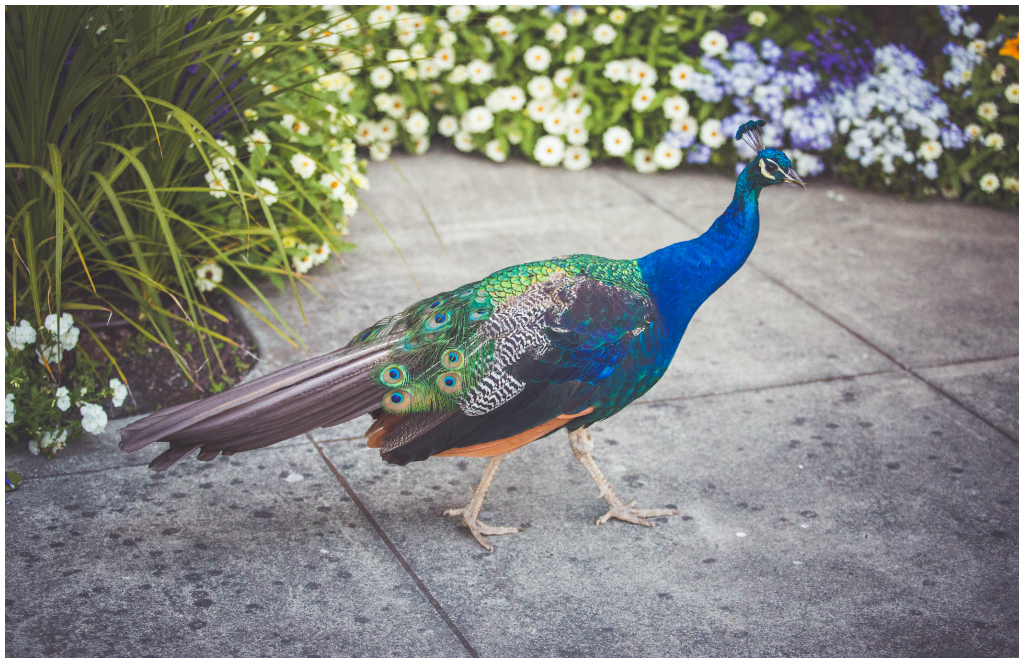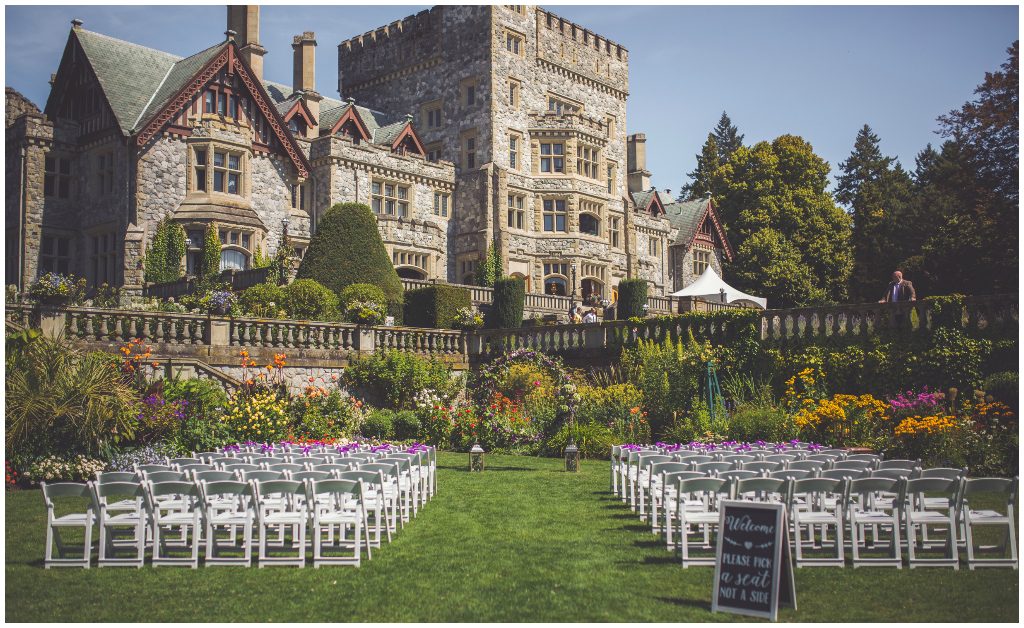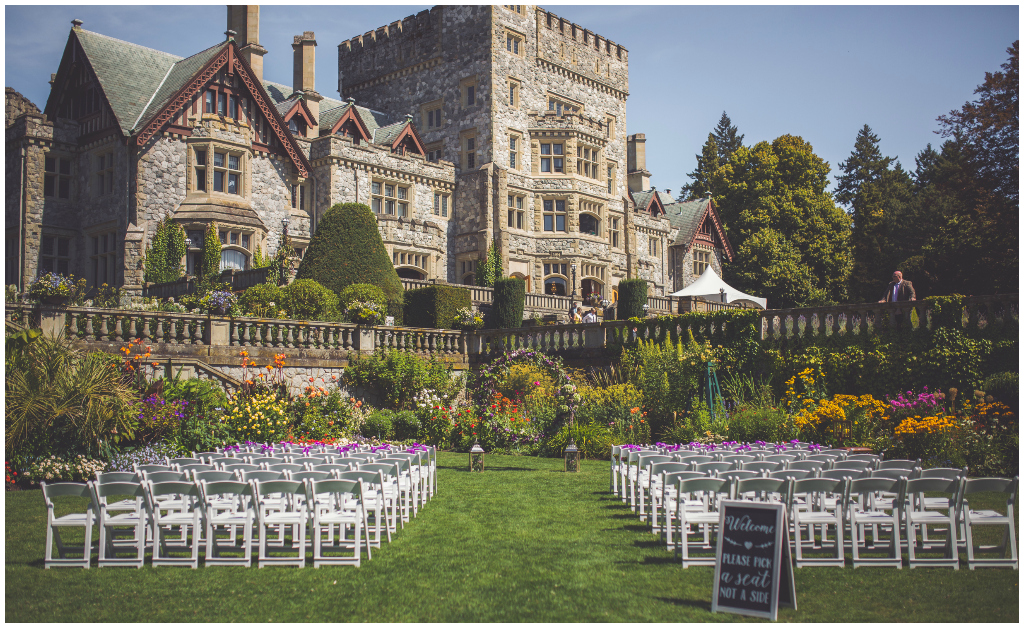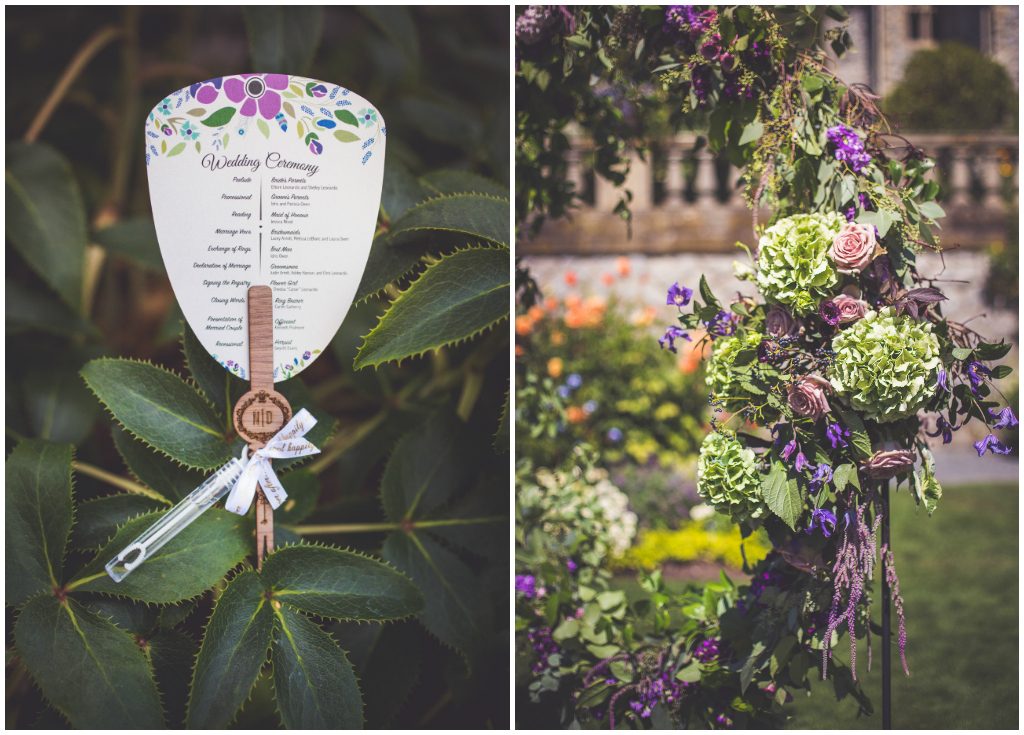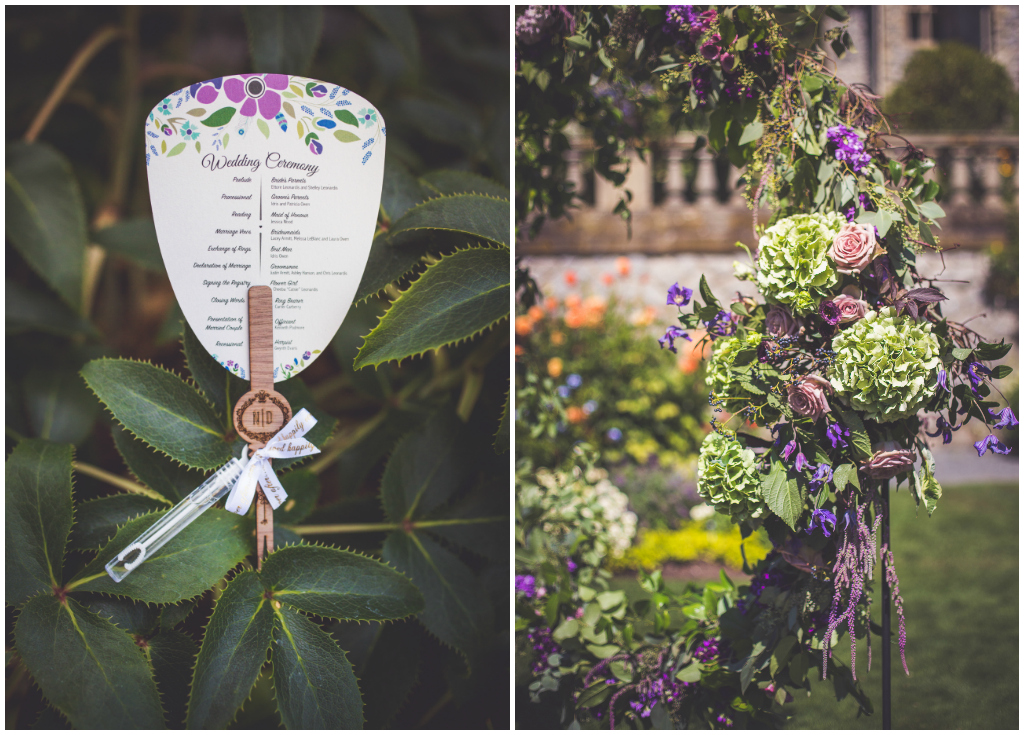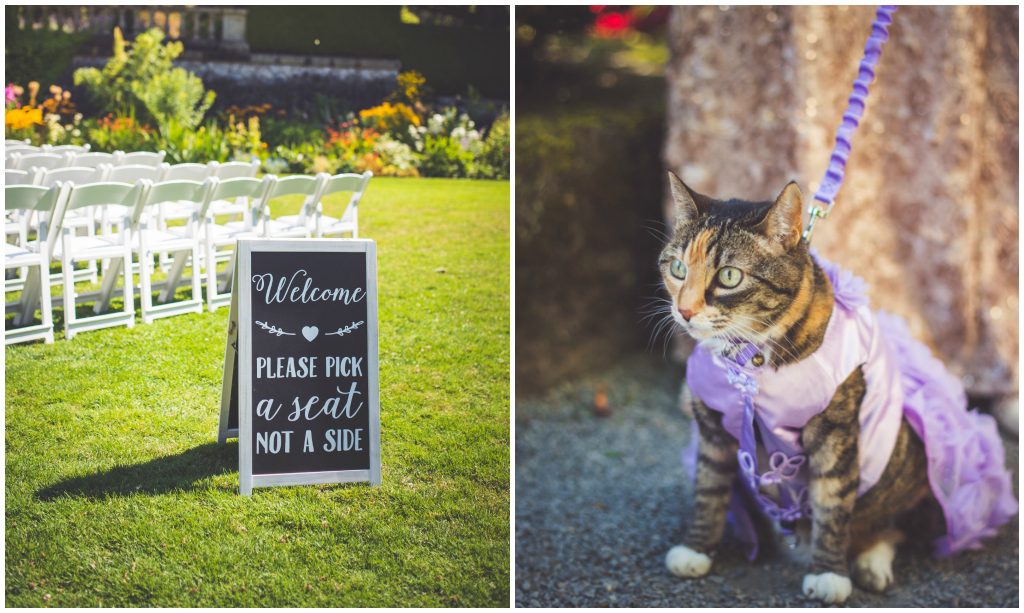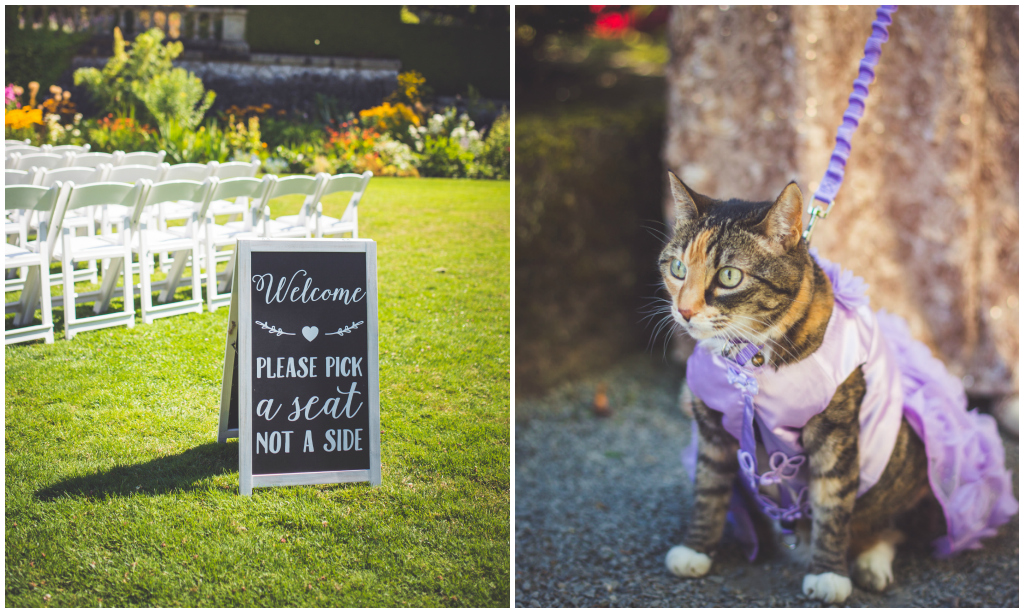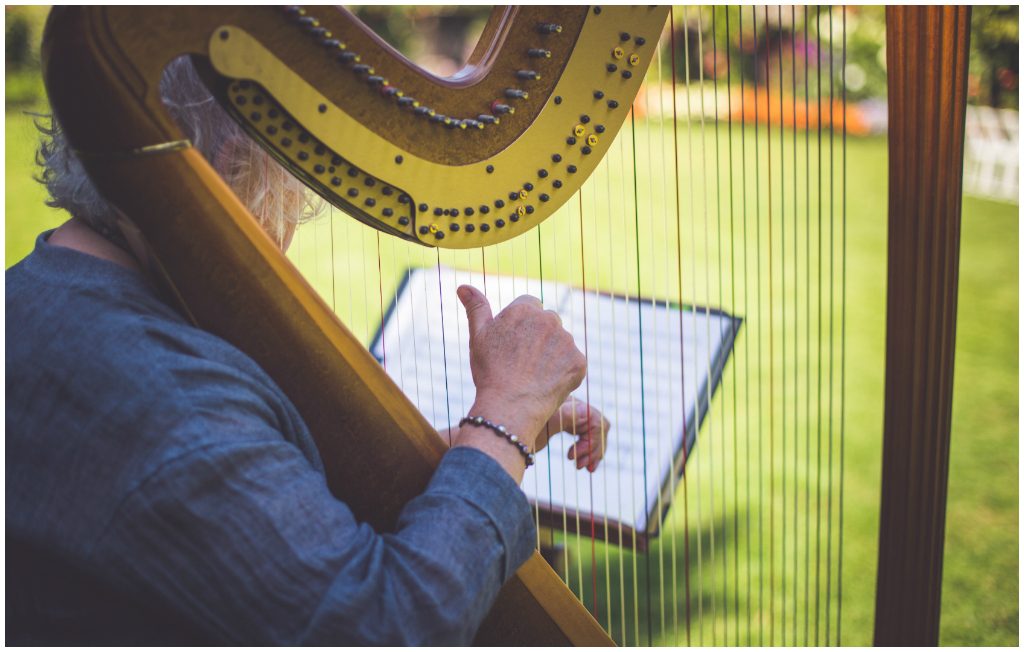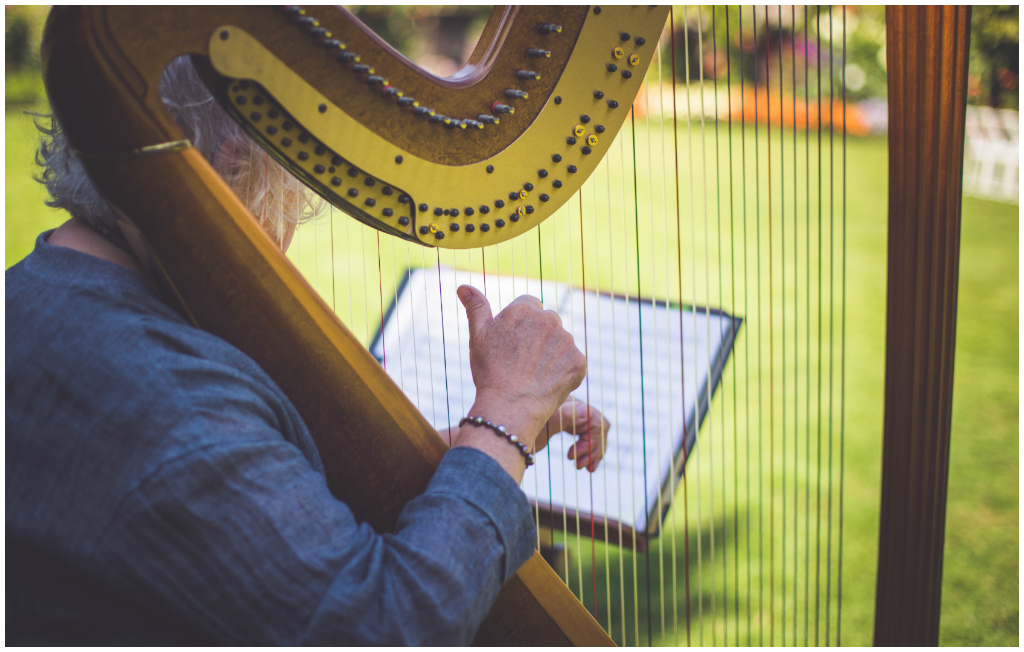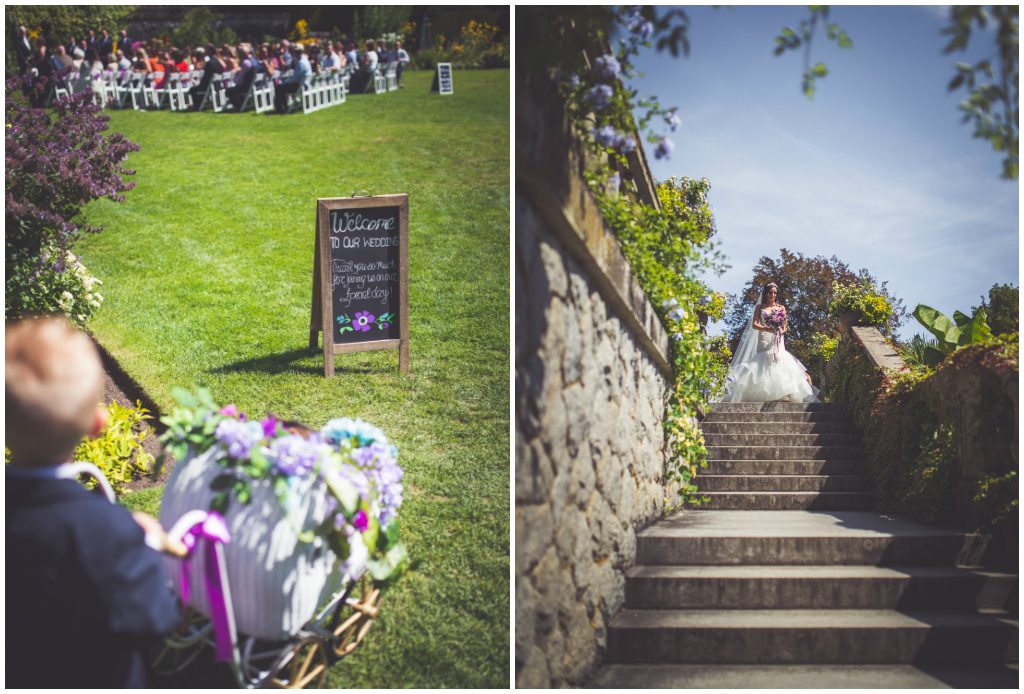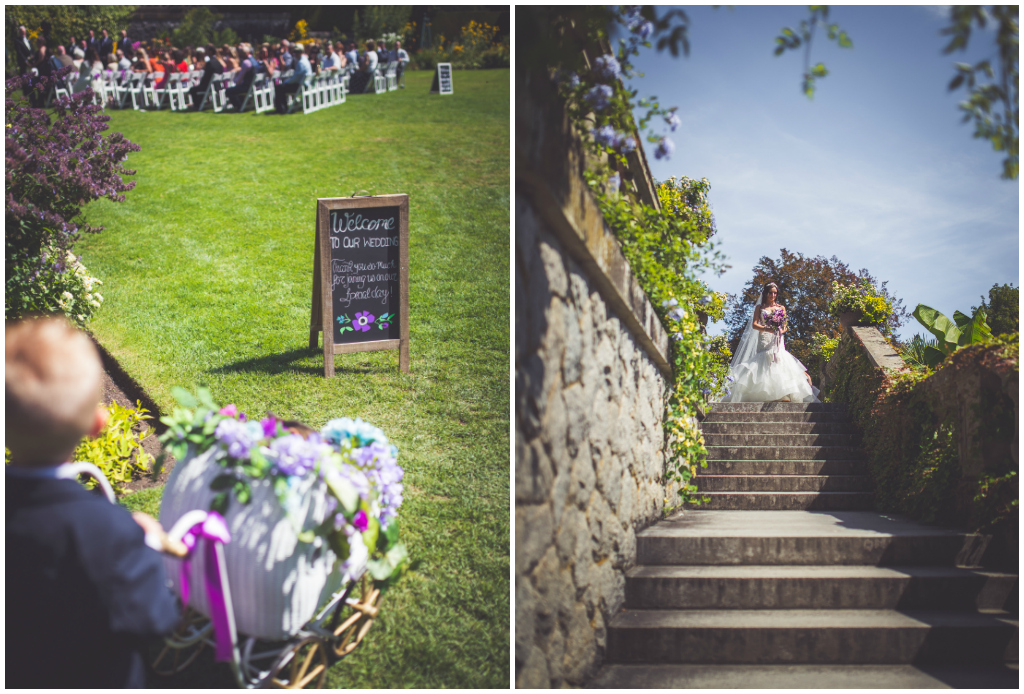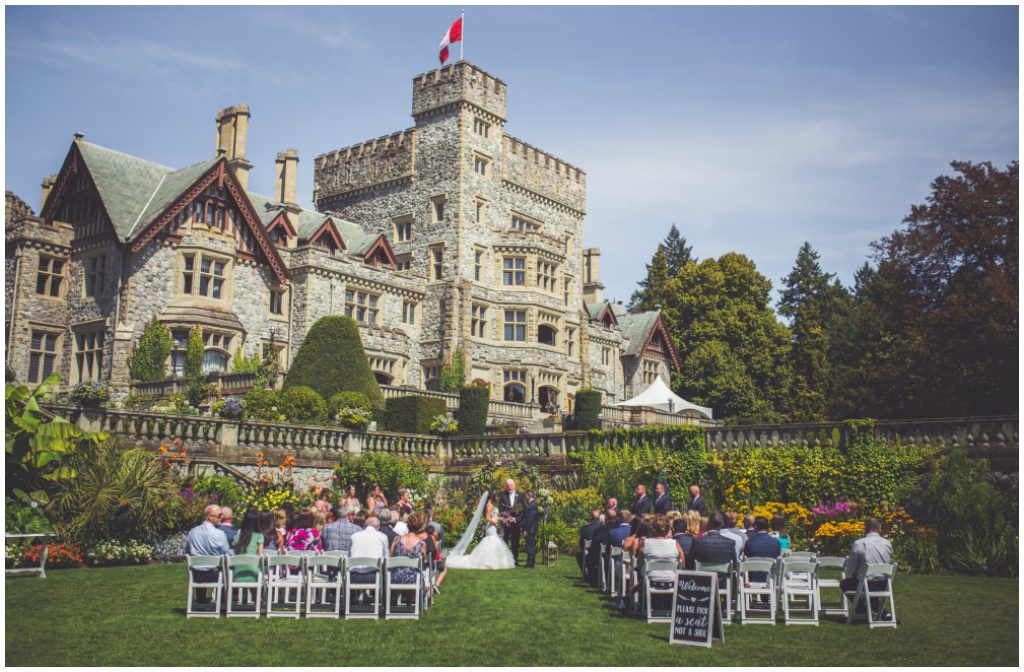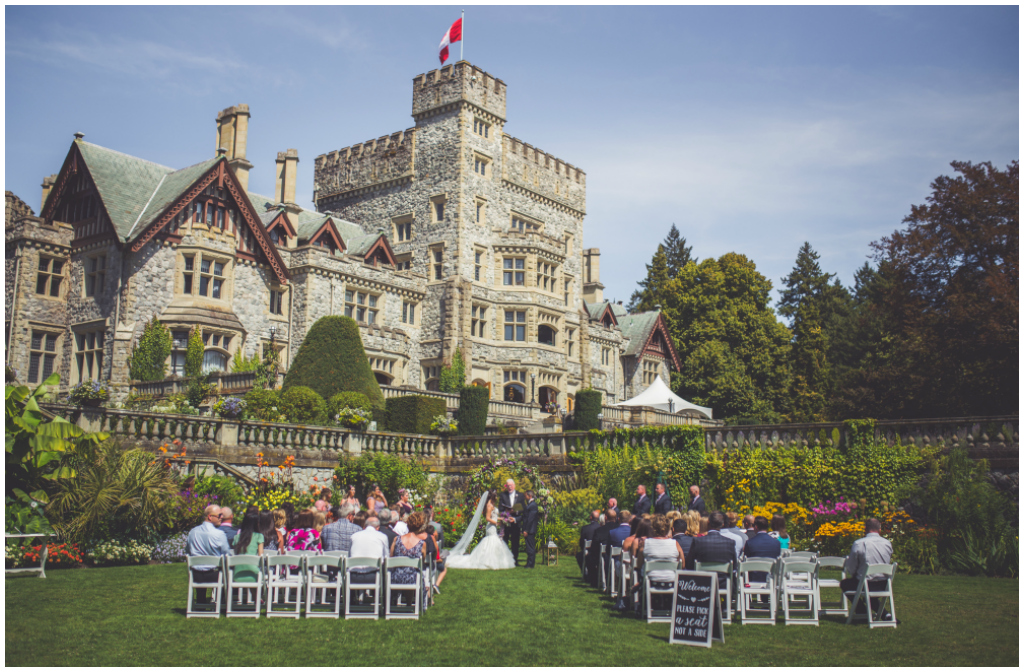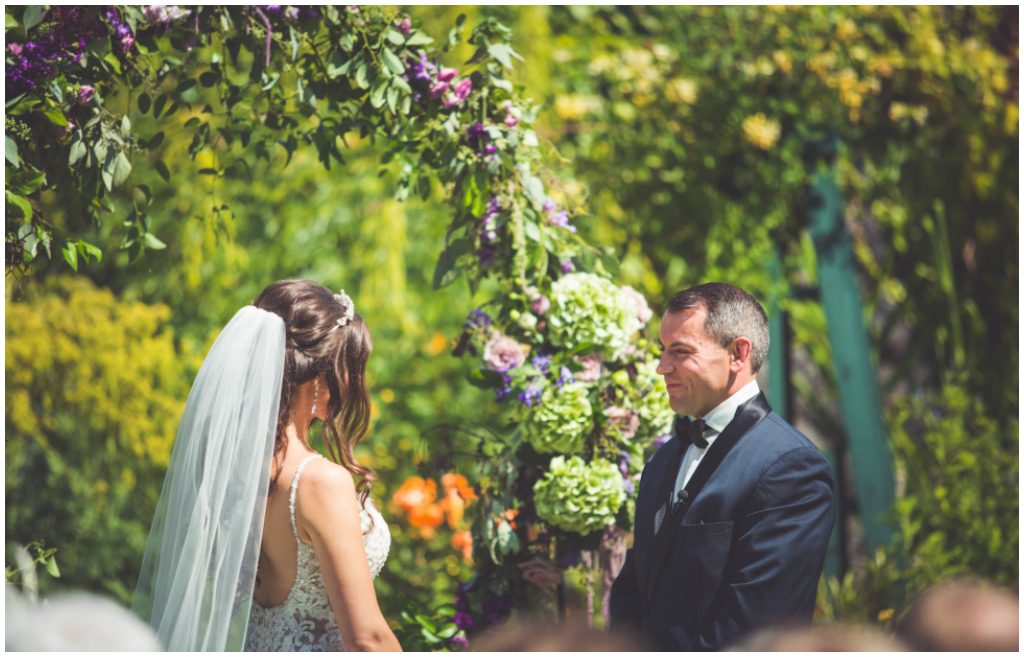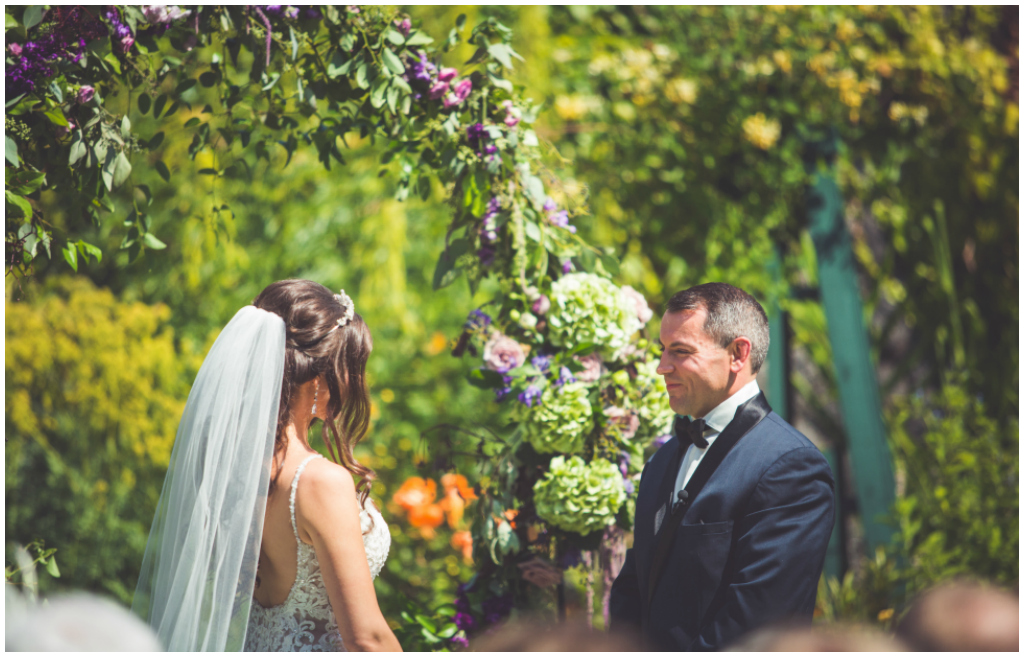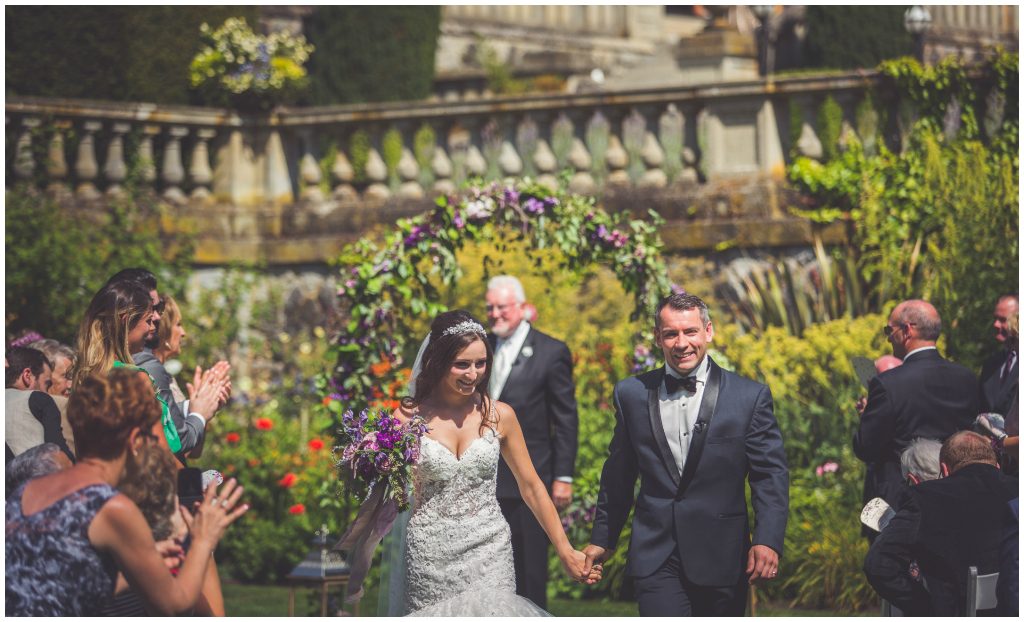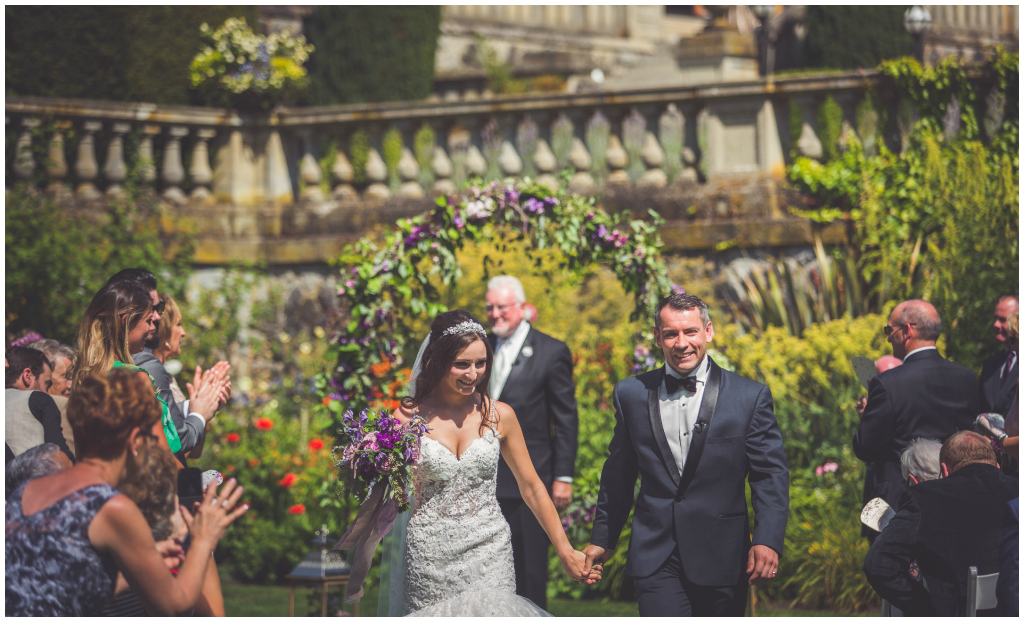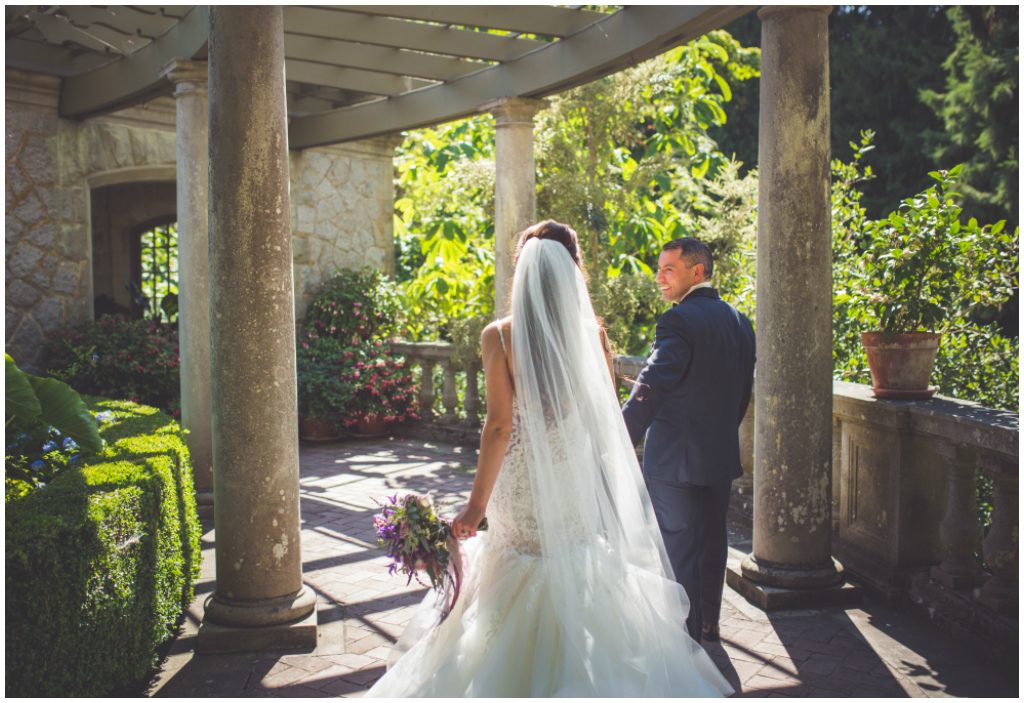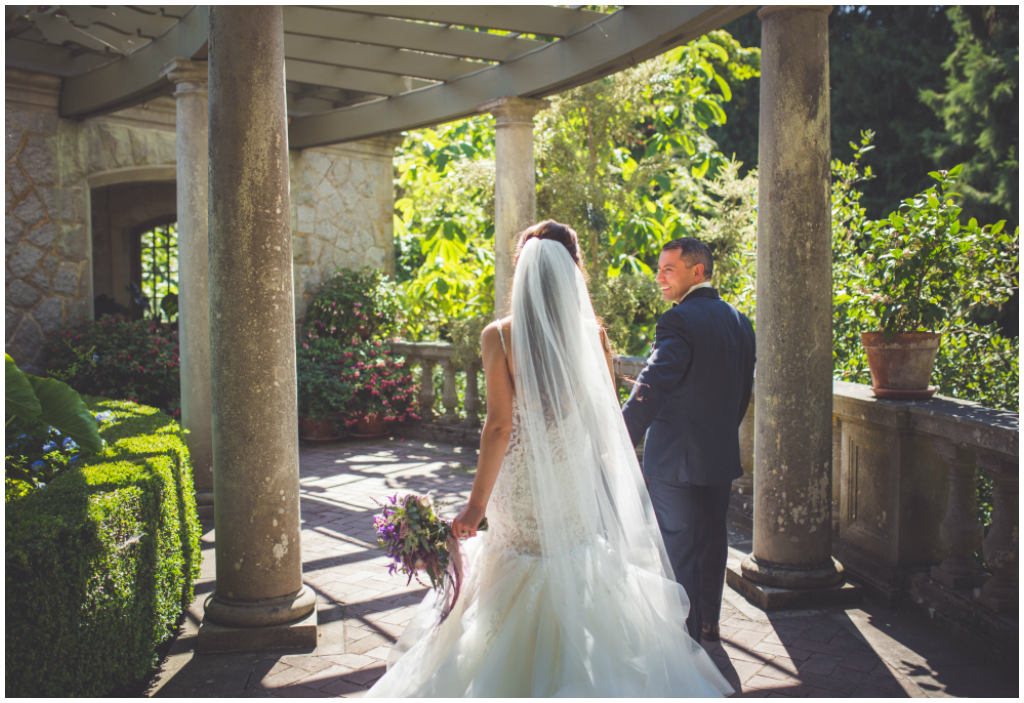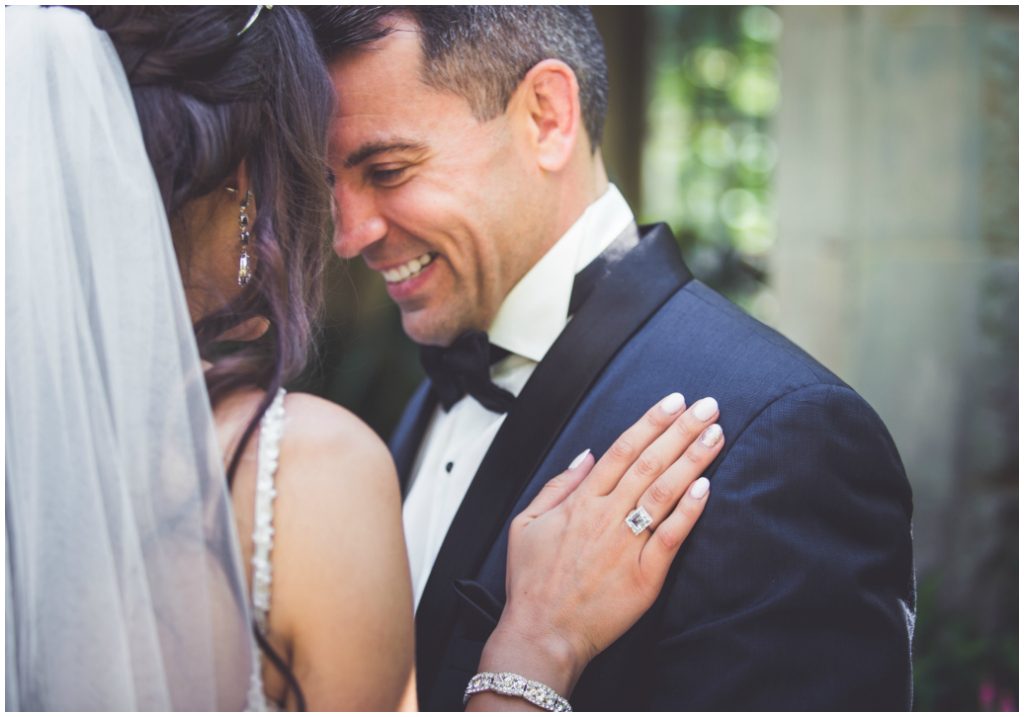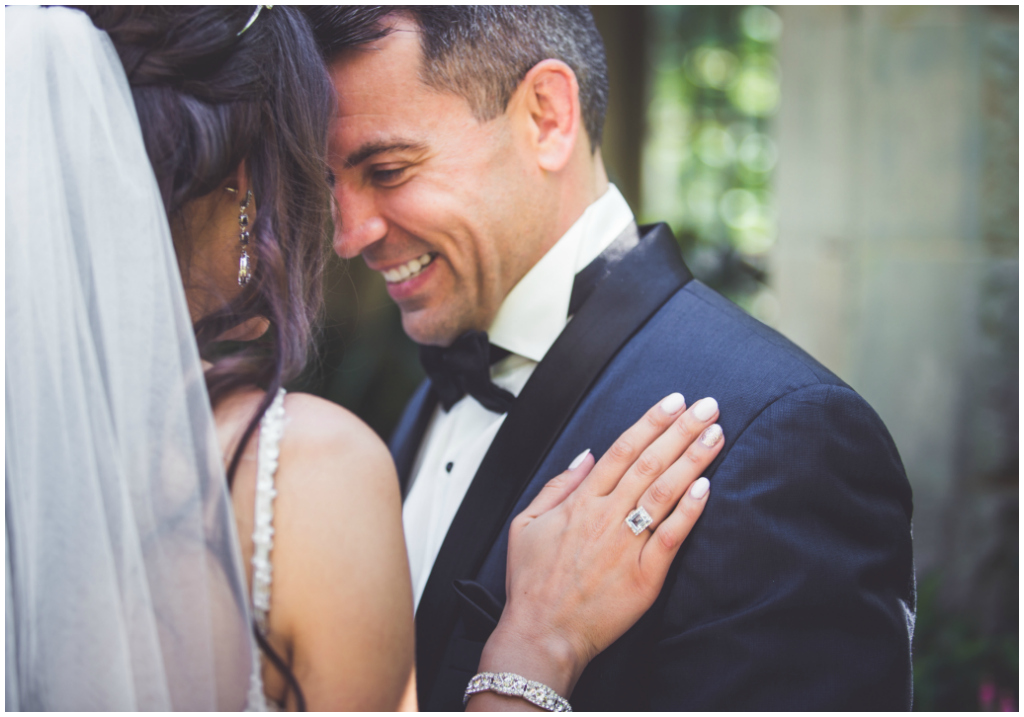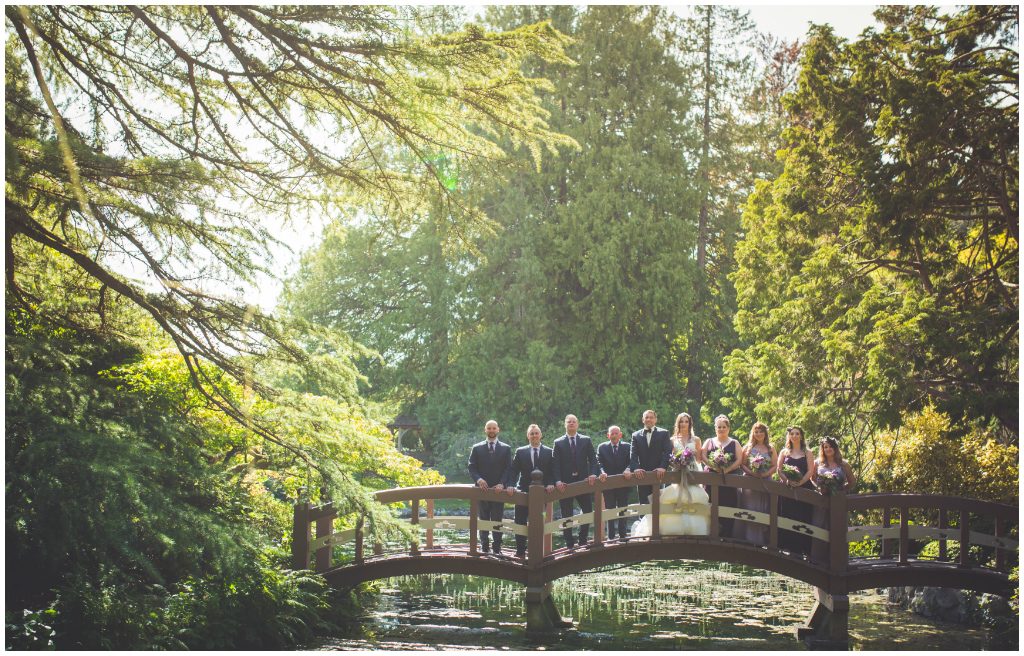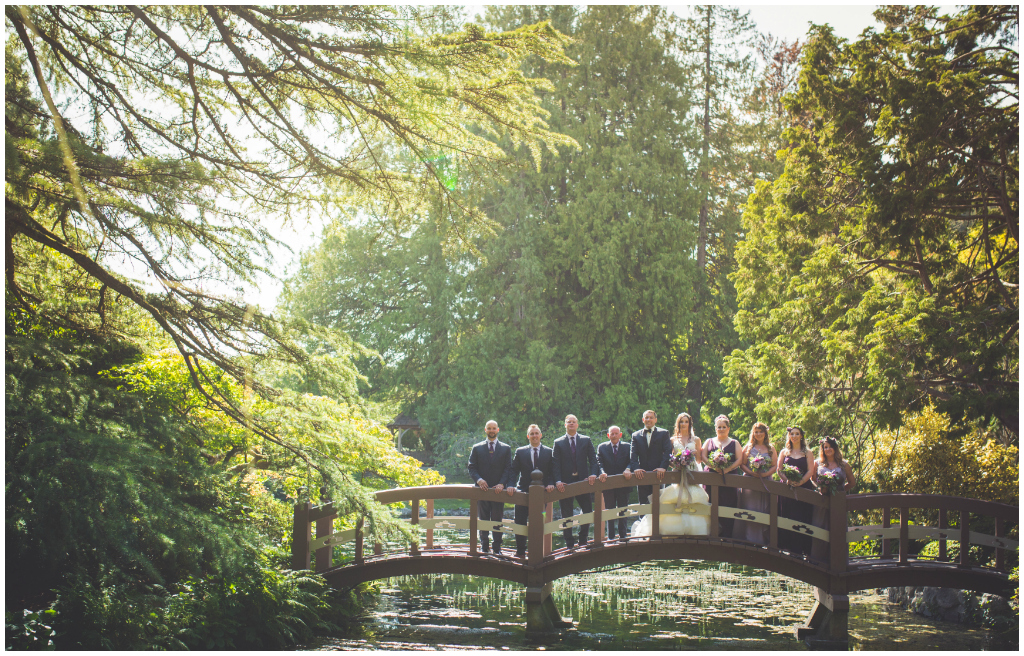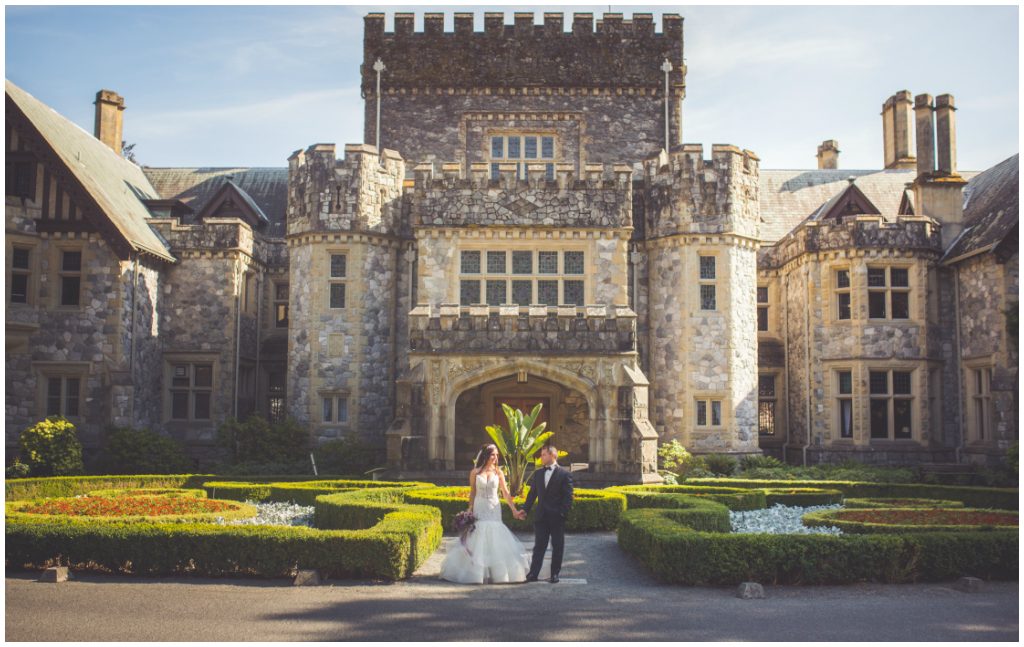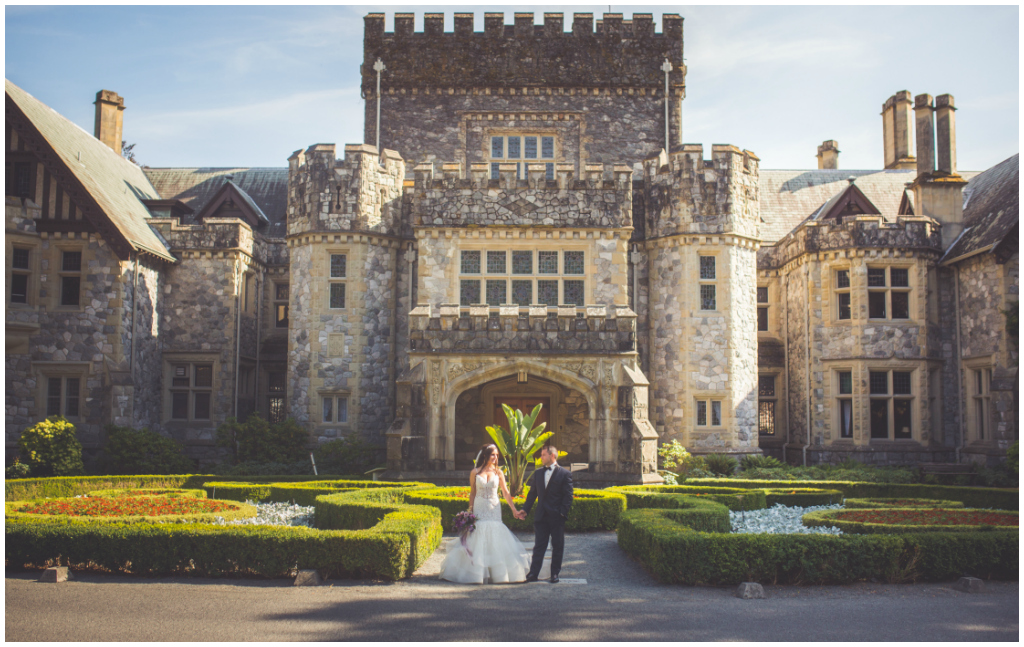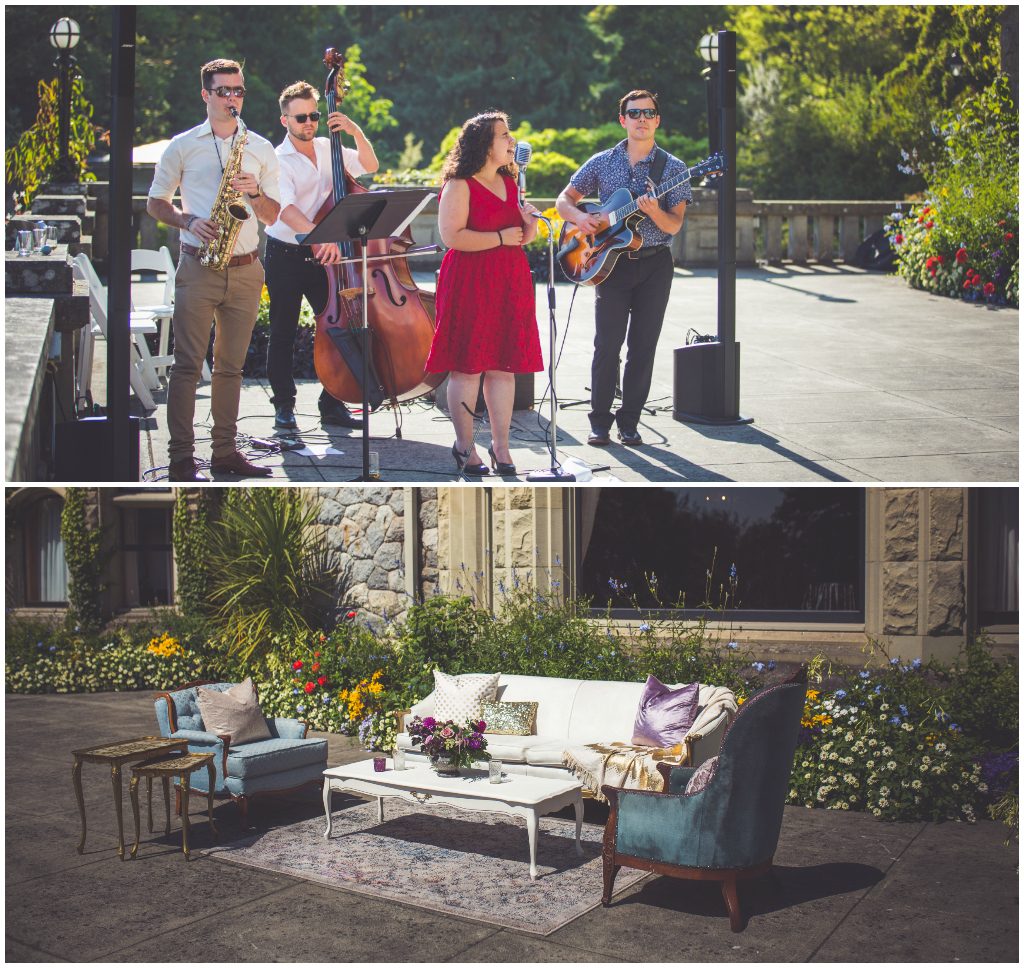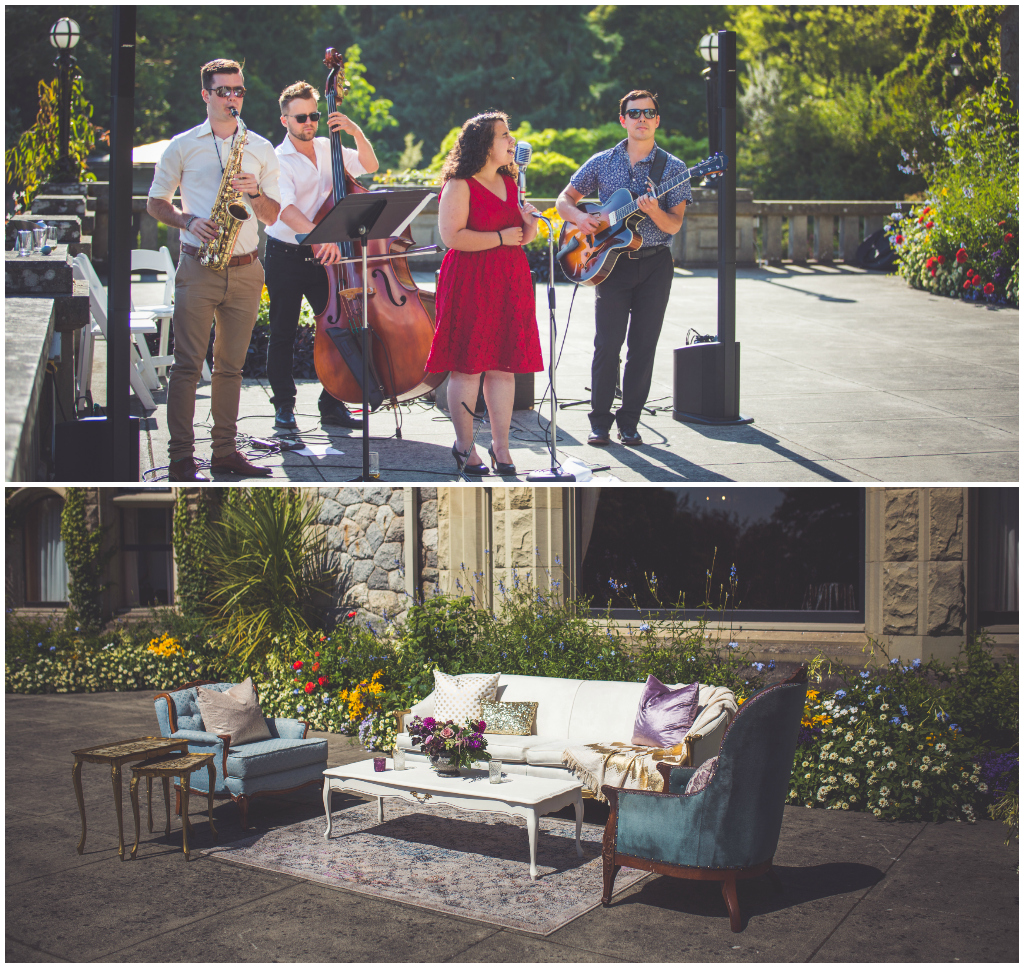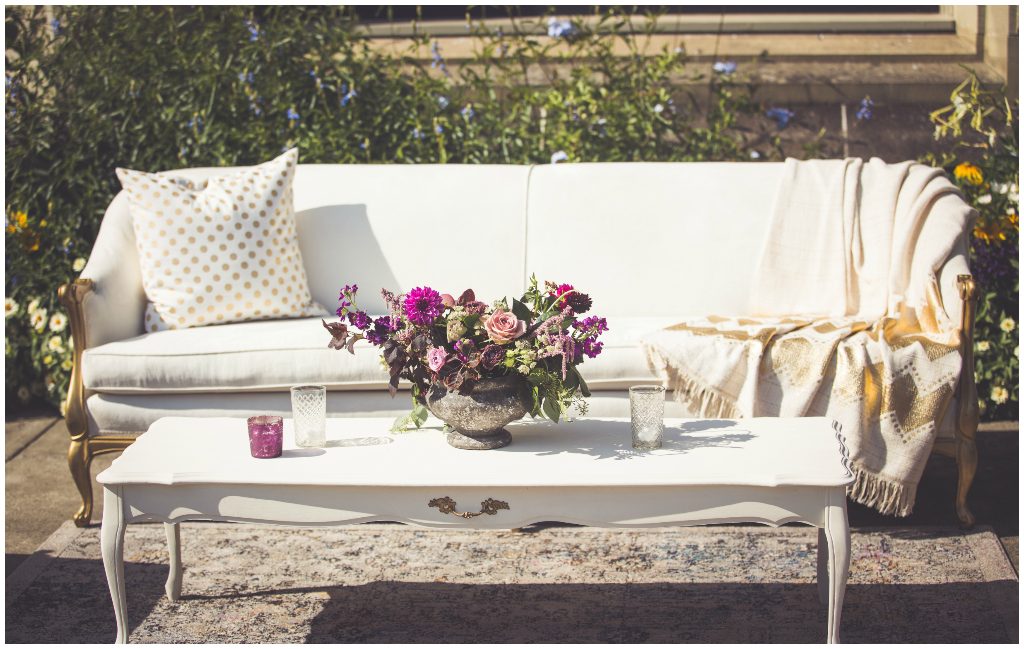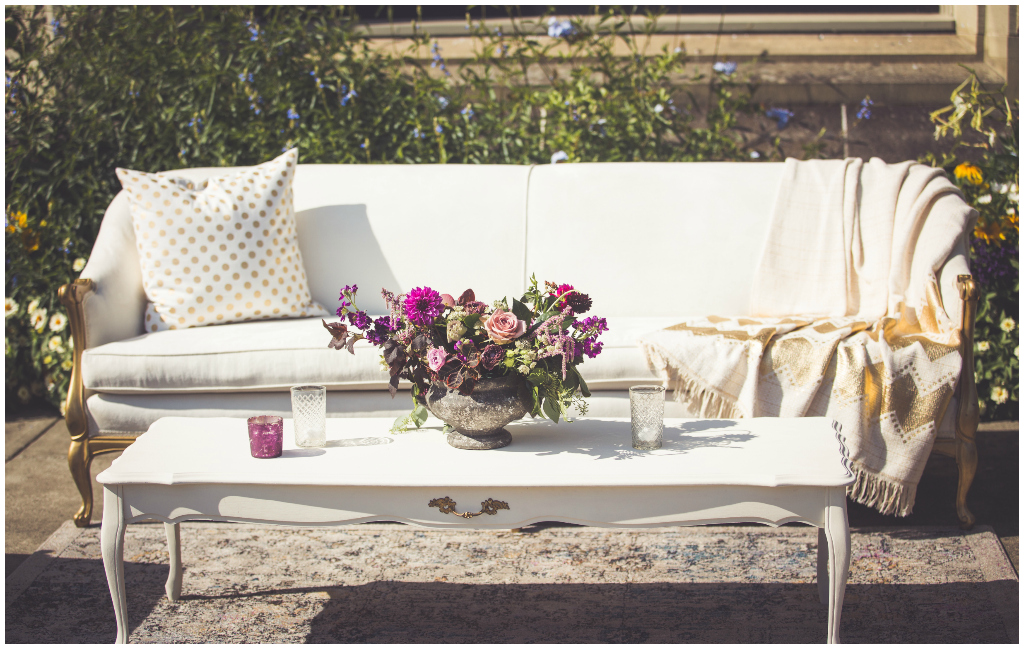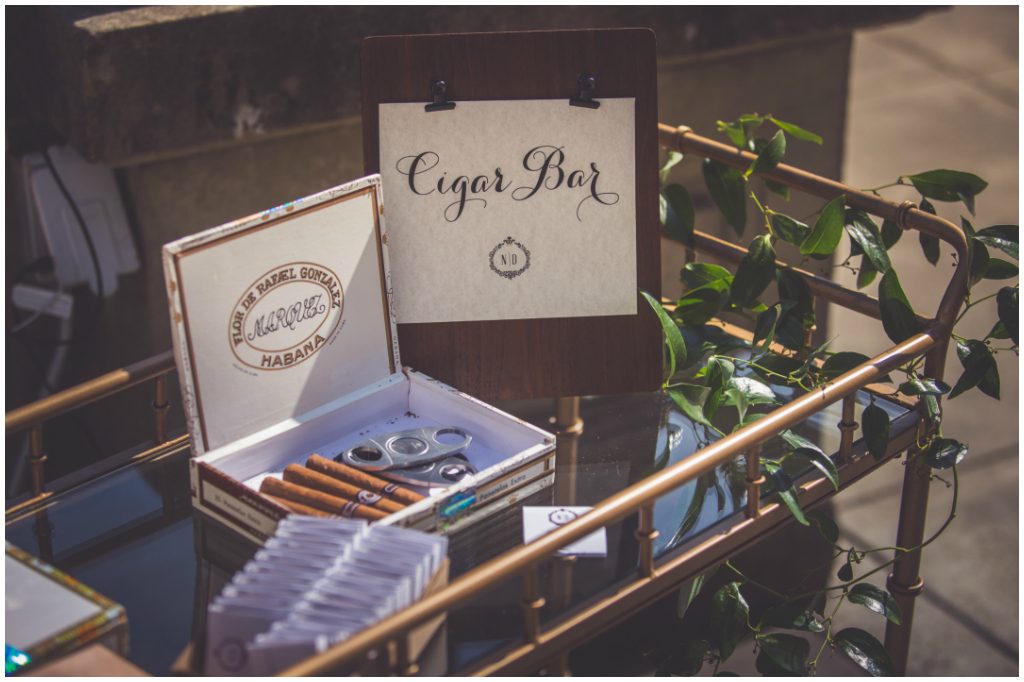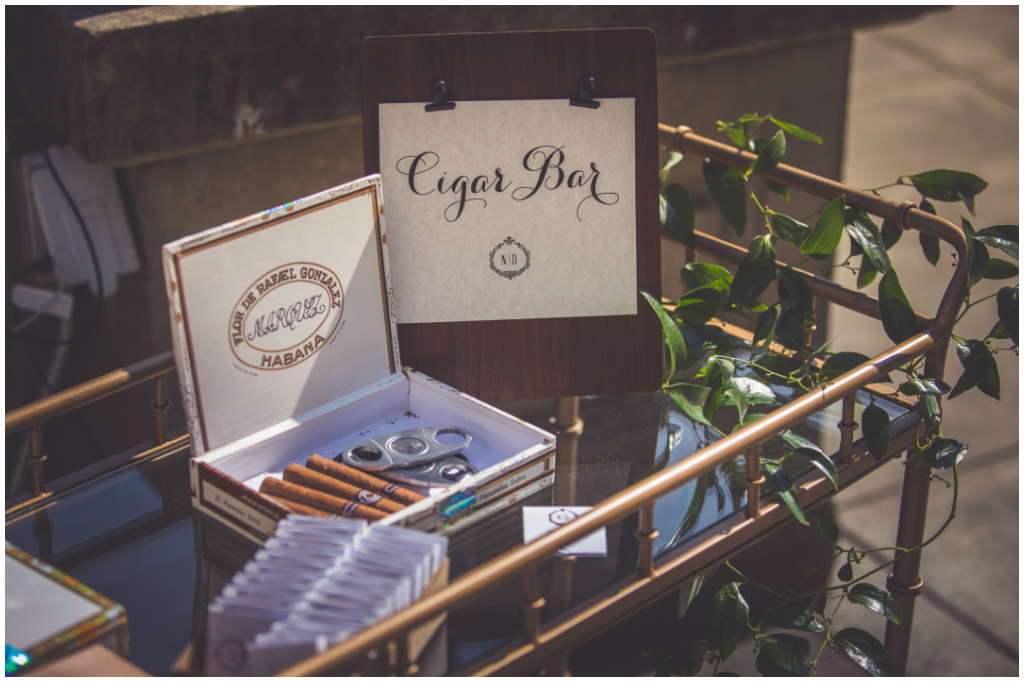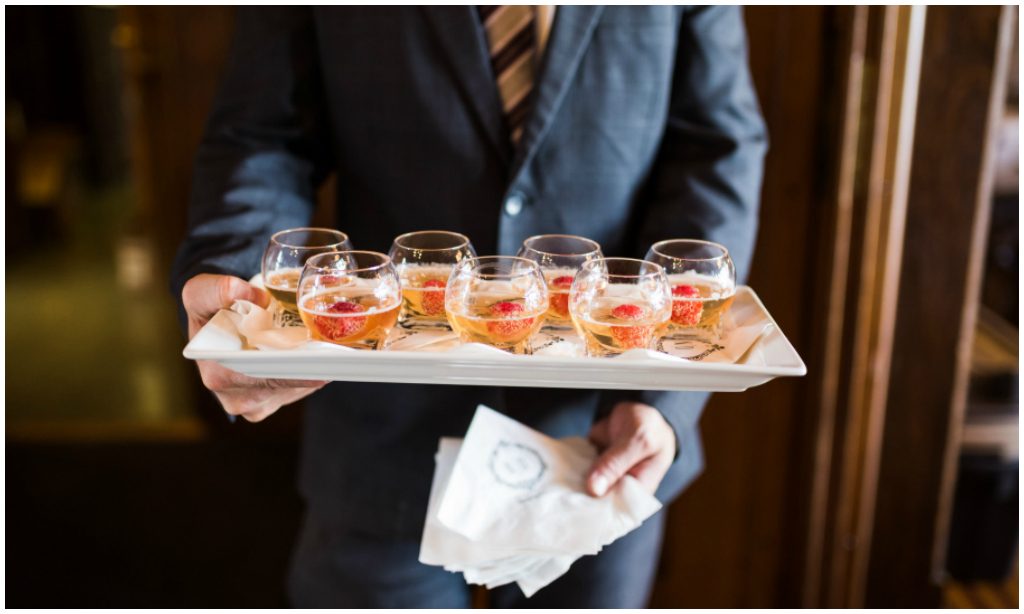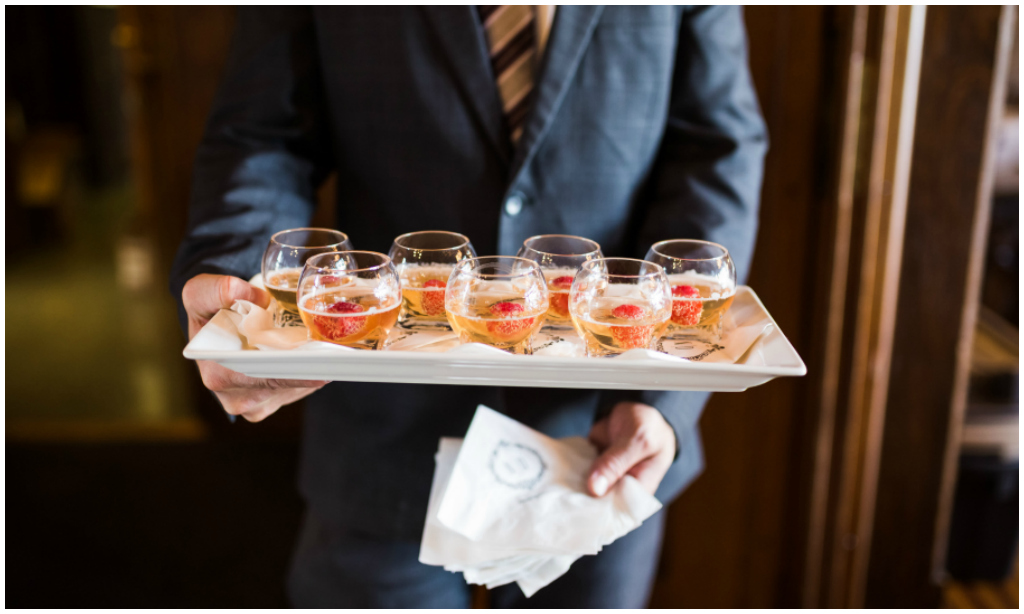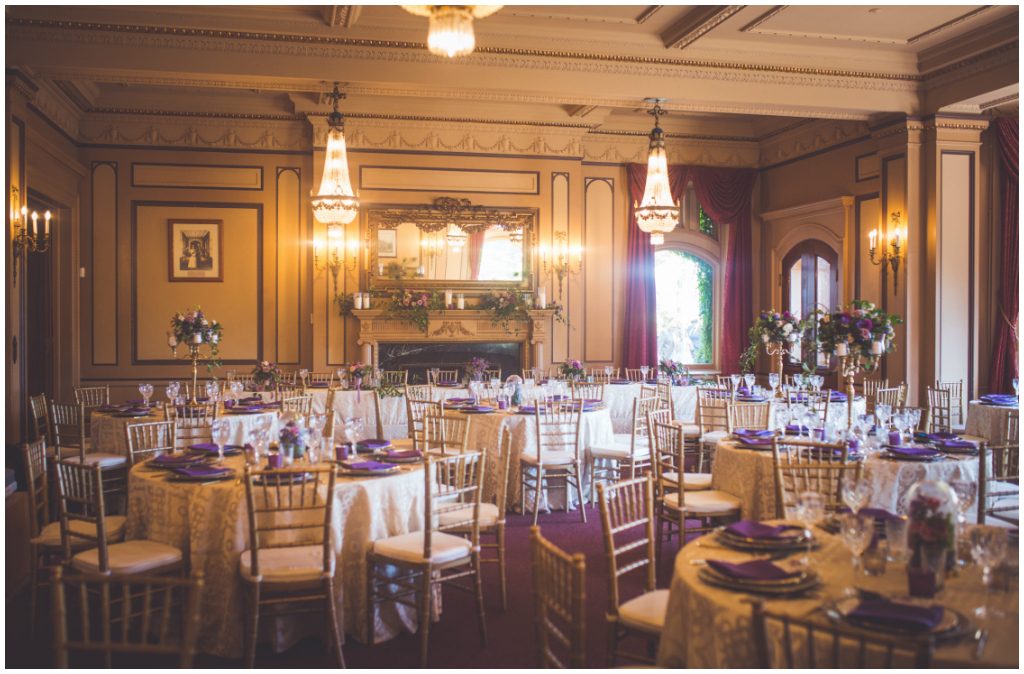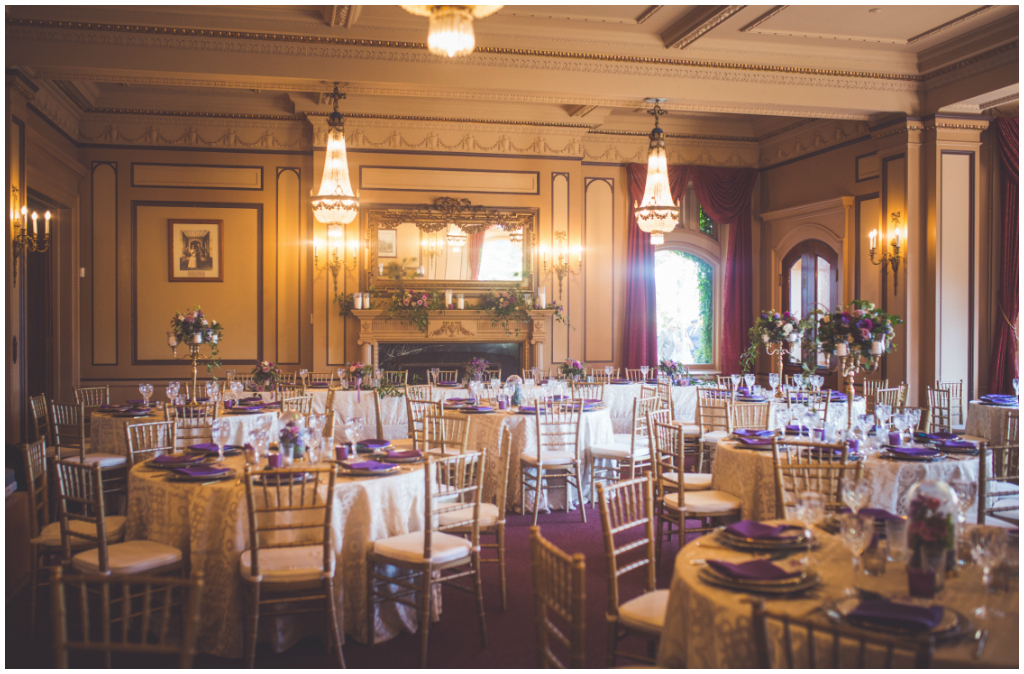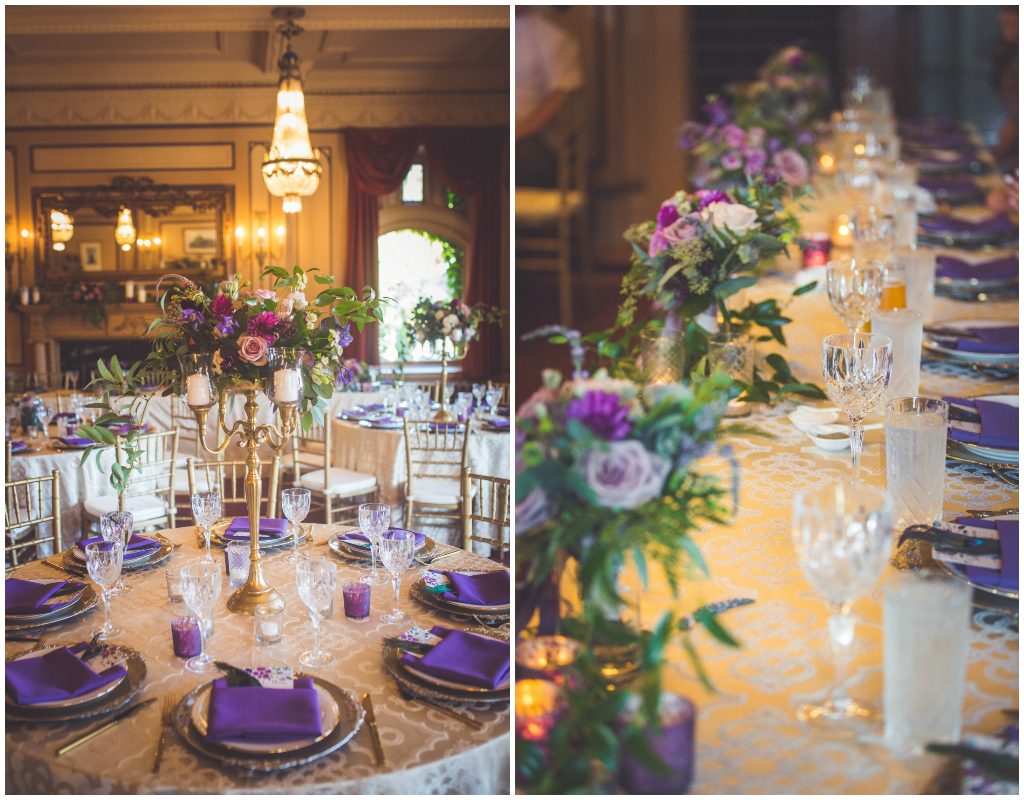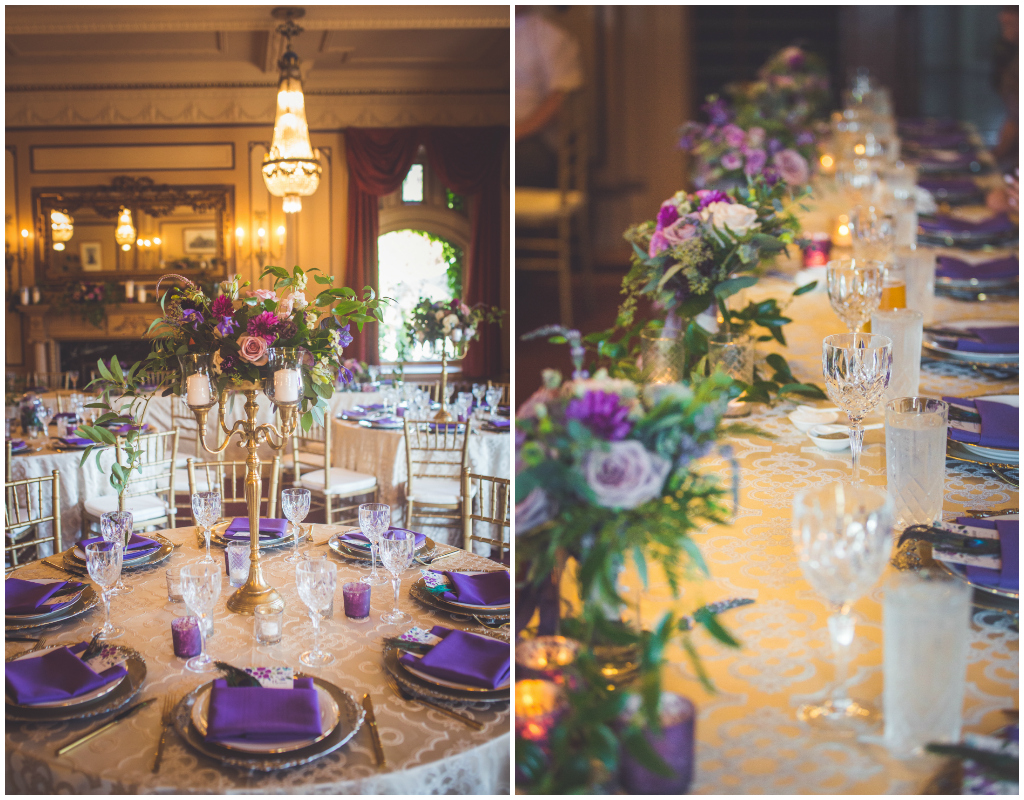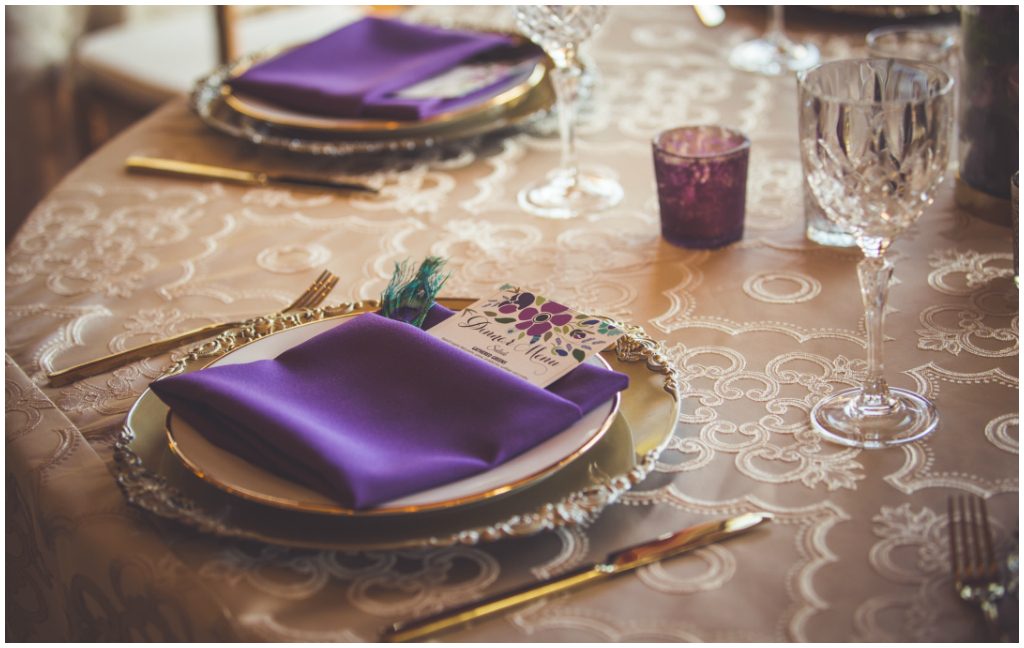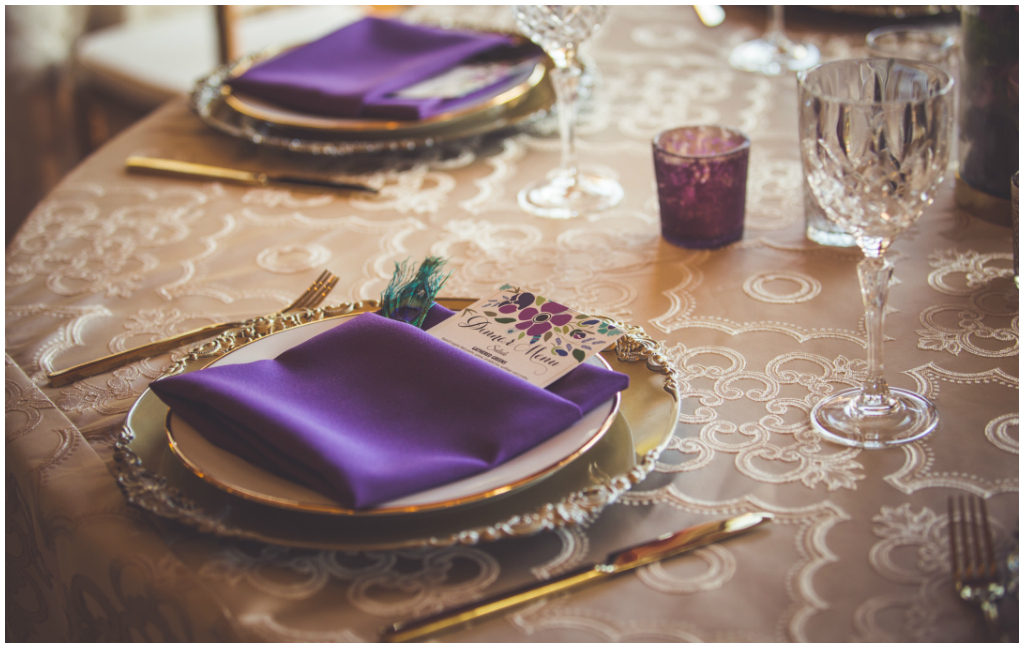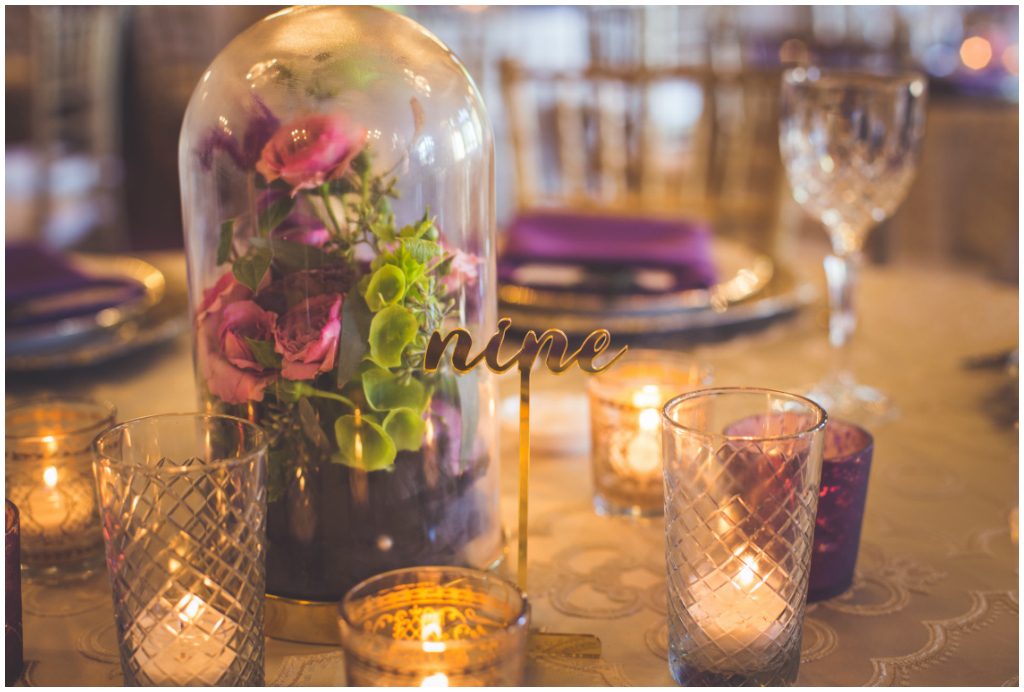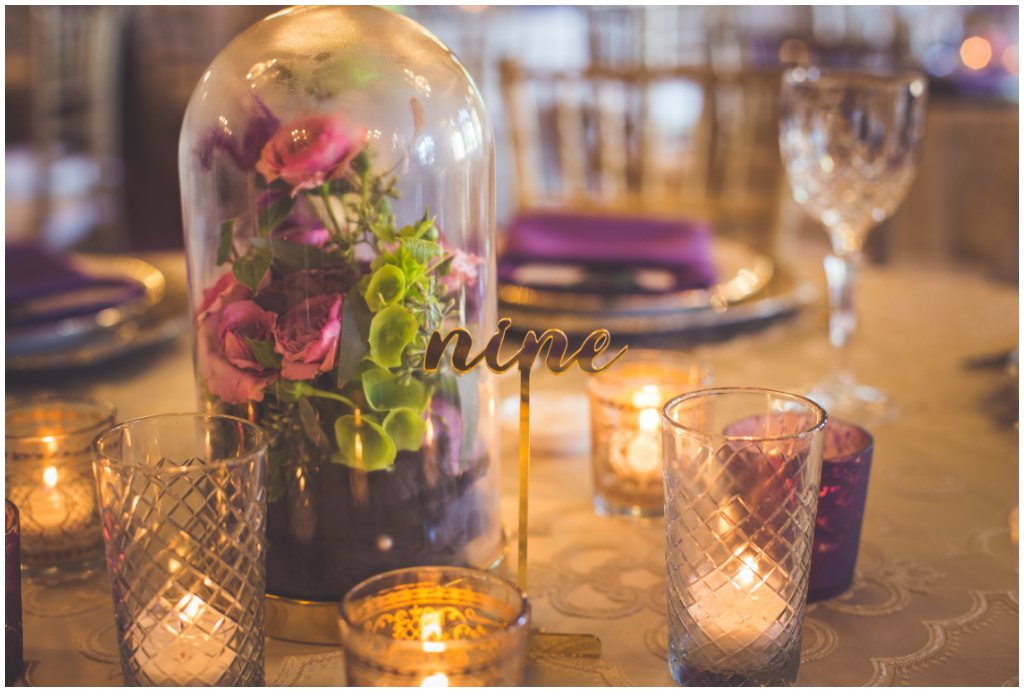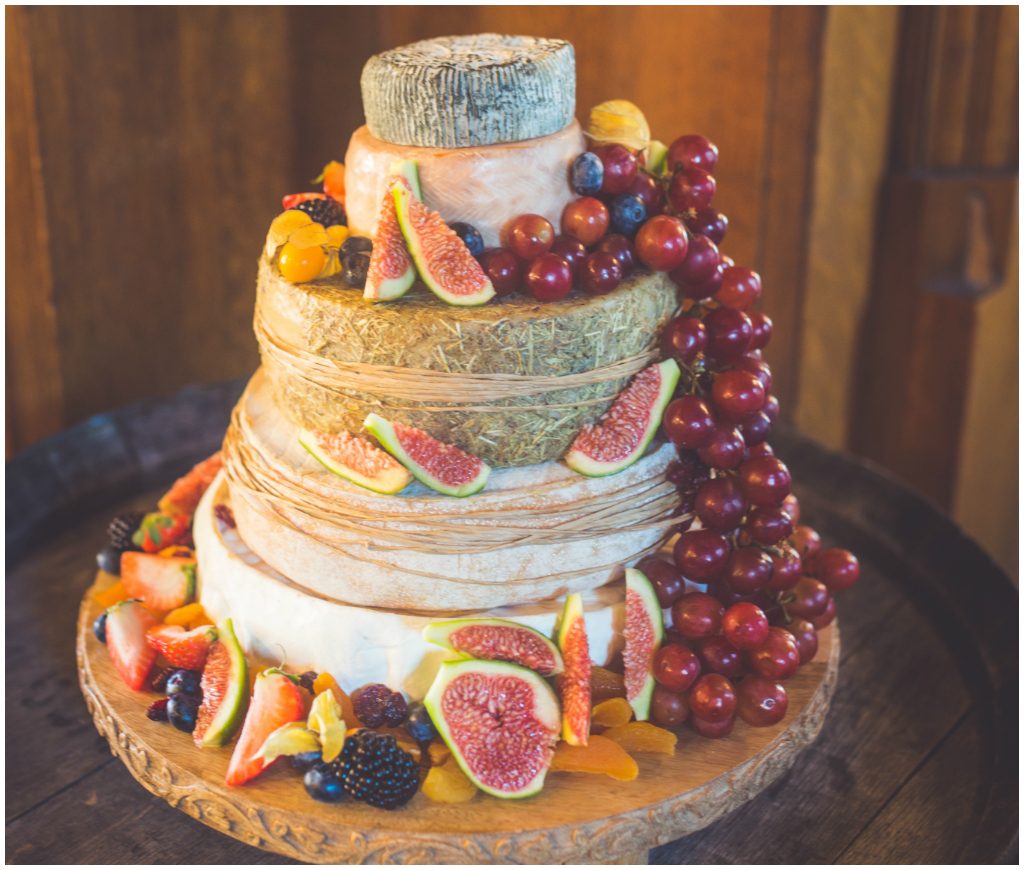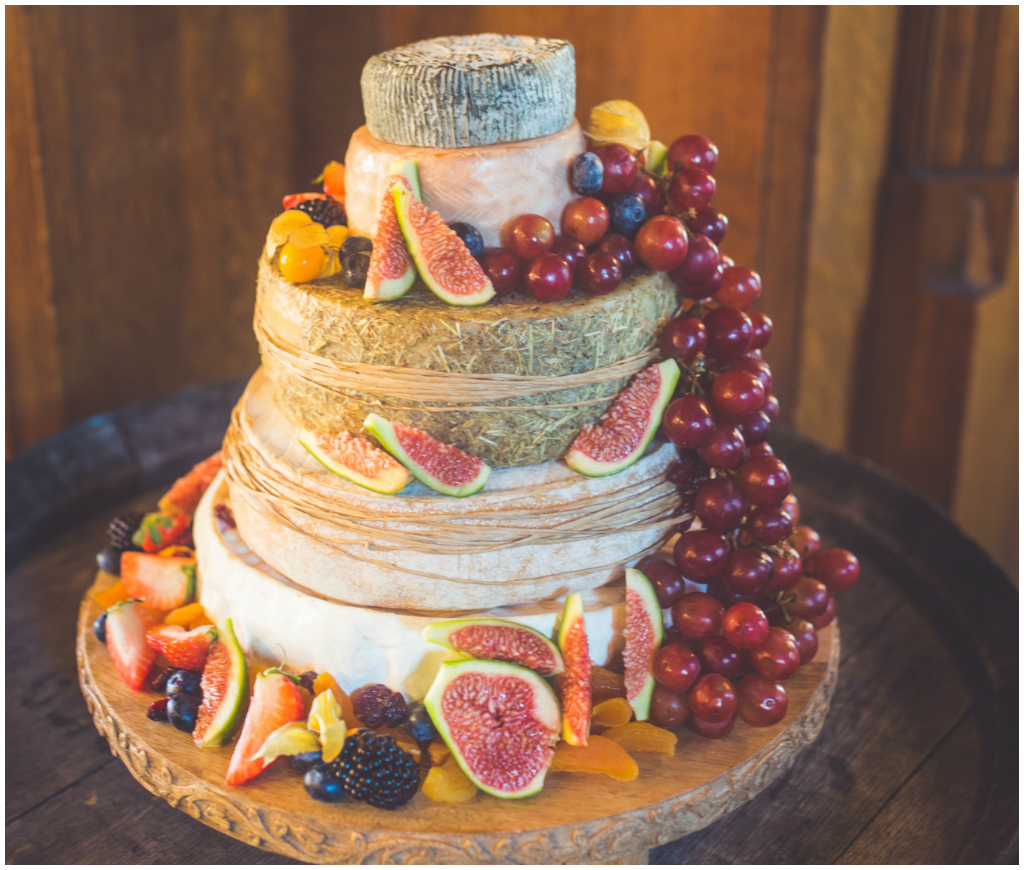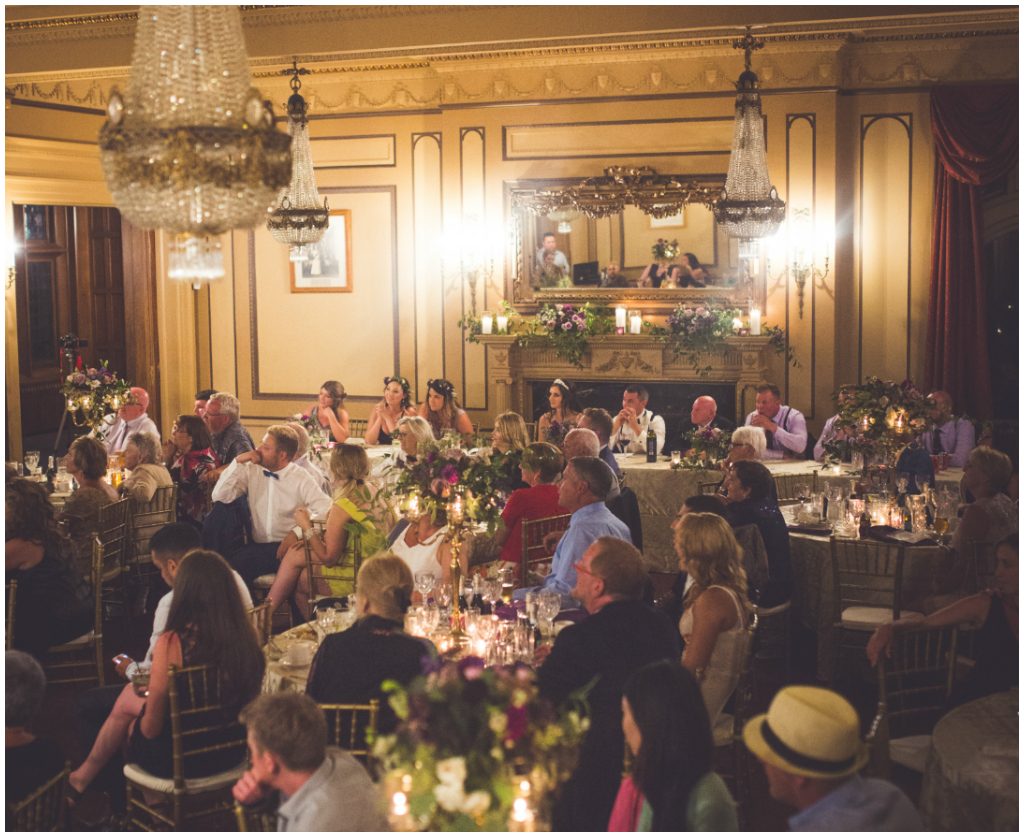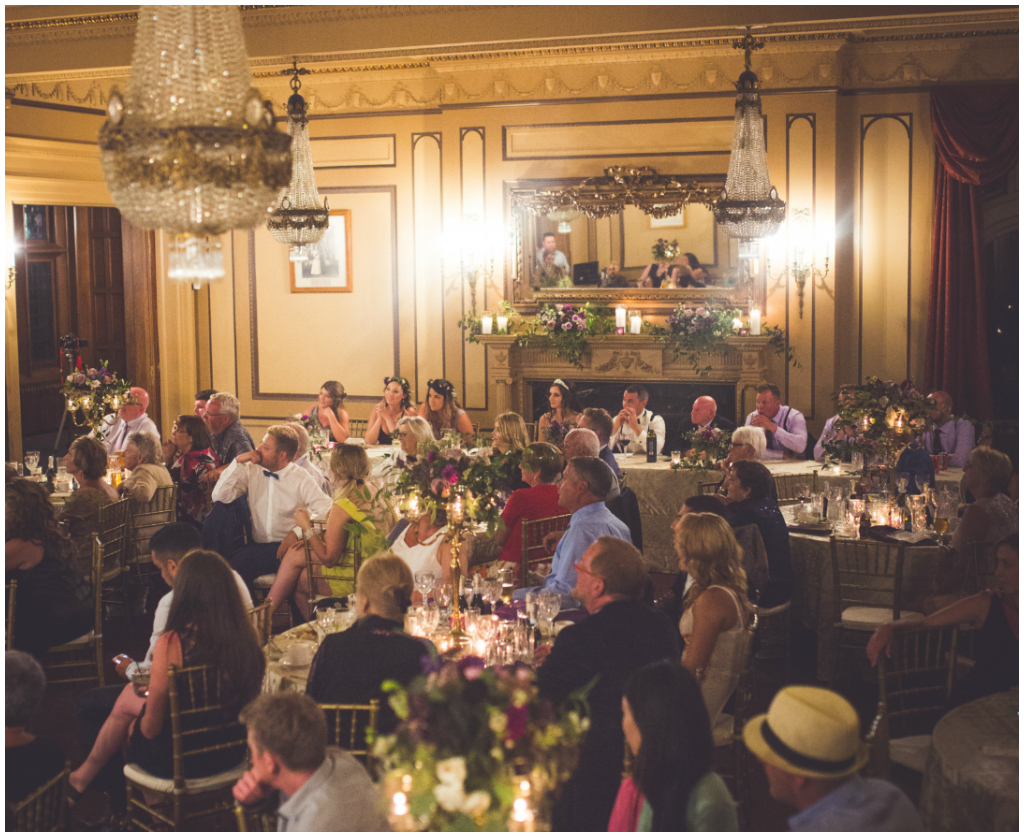 Jennifer + Team | Jennifer Bergman Weddings
Victoria Wedding Planning + Design
+  +  +  +  +  +  +  +  +  +  +
Credits:
07/21/16
While we're based in Edmonton, Alberta, we've had the pleasure of planning and designing weddings in many beautiful destinations – both in Canada and abroad! This series will showcase some of our favourite locations including information for couples considering a wedding away from home.
+  +  +  +  +  +  +  +  +  +  +
Destination 'I Do' Wedding Series: West Coast Canada
The term destination wedding typically evokes images of a sandy ceremony in a sunny locale. But you don't have to look too far to find amazing coastal destinations right here in Canada.
Located on Vancouver Island, Victoria is the capital of British Columbia. Victoria has long been known as the 'City of Gardens' with it's countless formal gardens, parks and extensive bike trails throughout the city and surrounding area. With its charming character and laidback vibe, it's easy to see why Victoria has received accolades as the 'Most Romantic City in Canada'.
Pender Island is one of the Southern Gulf Islands along the Pacific Coast, and let me tell you, it's spectacular. From the vast blue Pacific Ocean to lush green landscapes, your wedding photos will be incredible. Quaint and unspoiled, Pender Island can be accessed daily via ferry, seaplane or water taxi.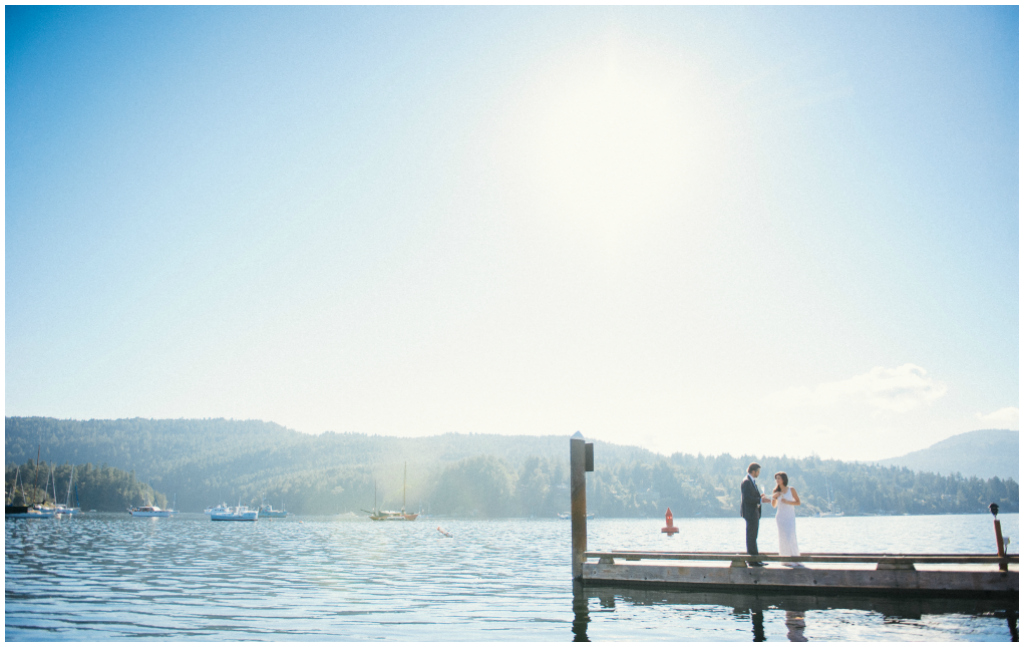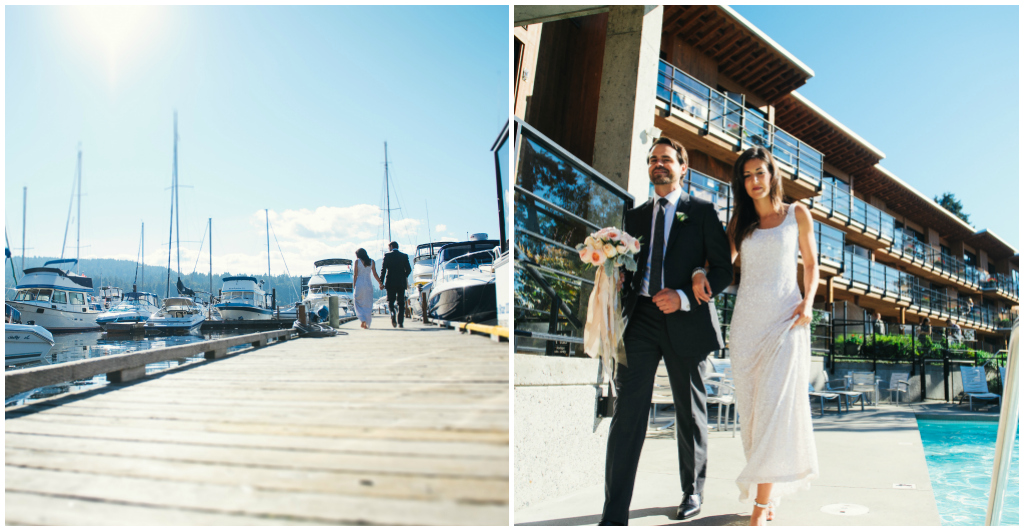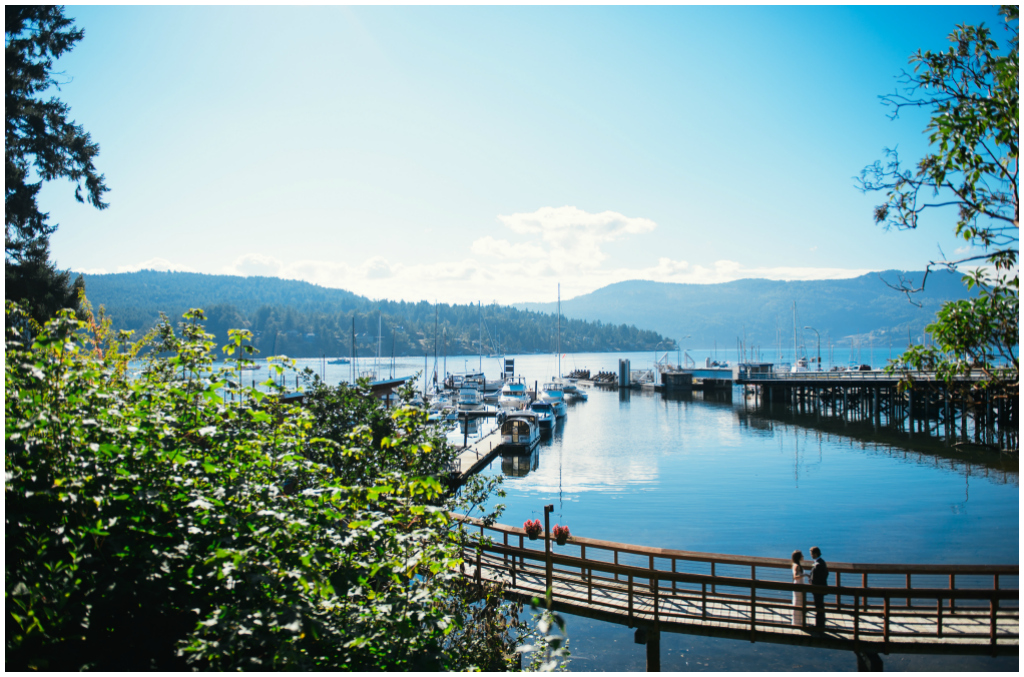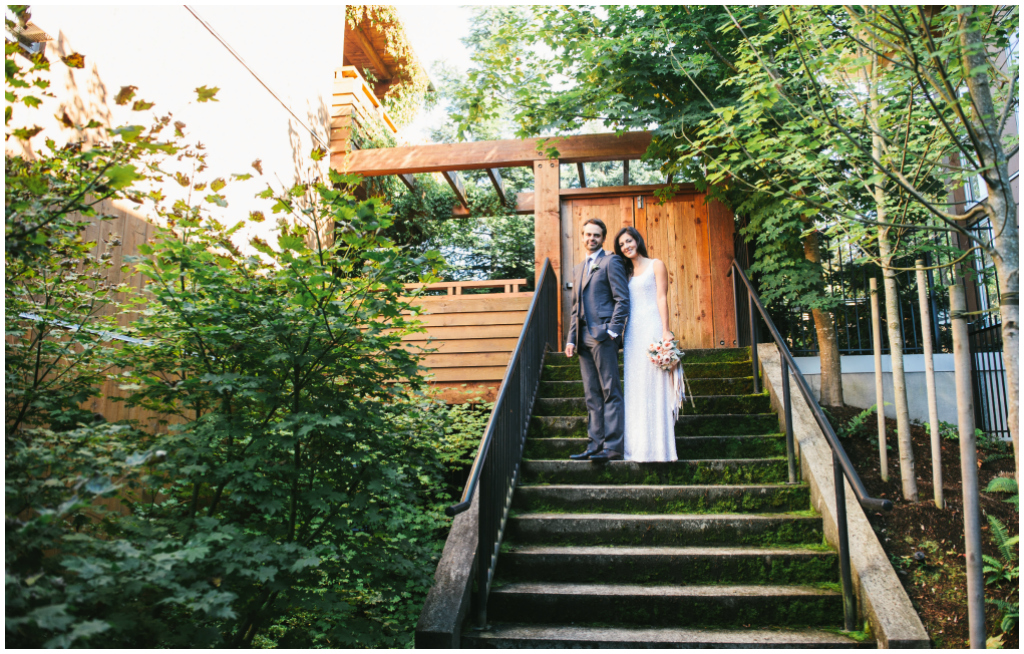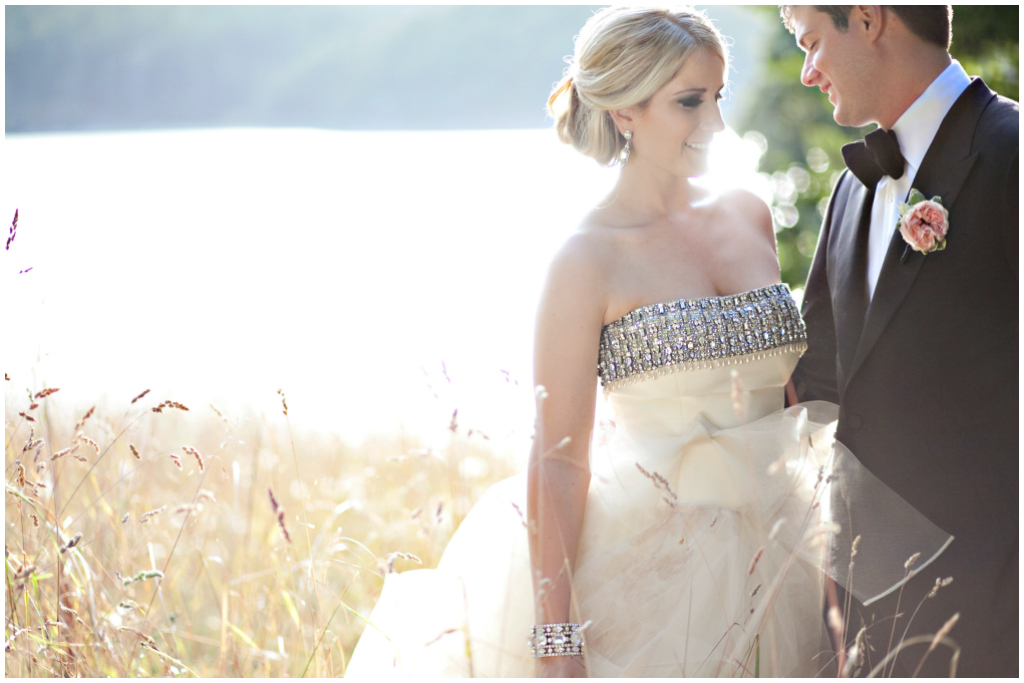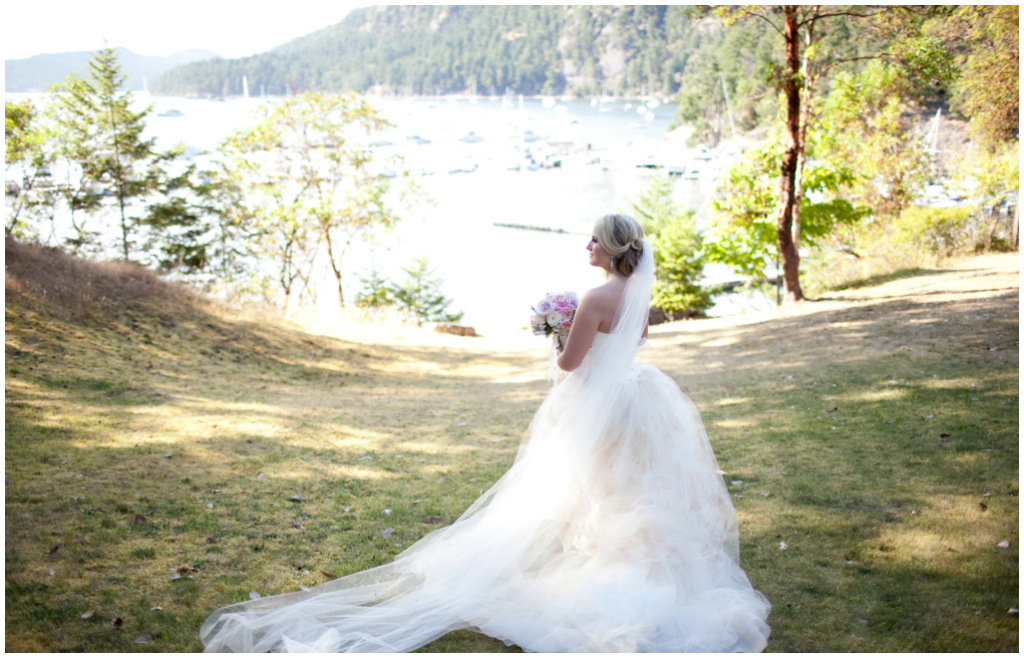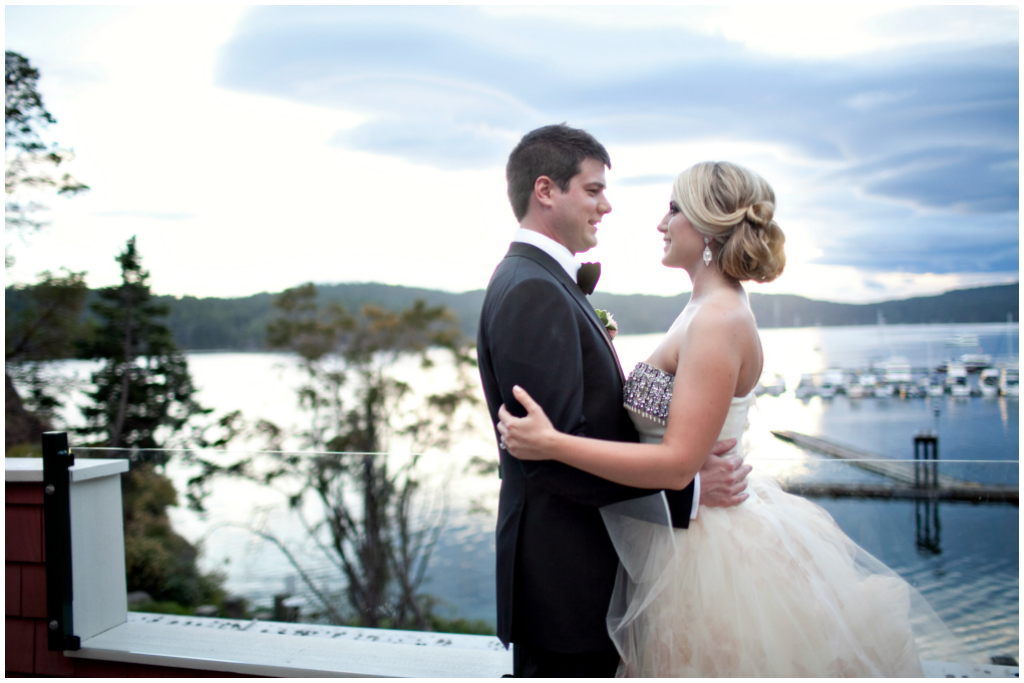 We've had the pleasure of working at two incredible West Coast wedding venues: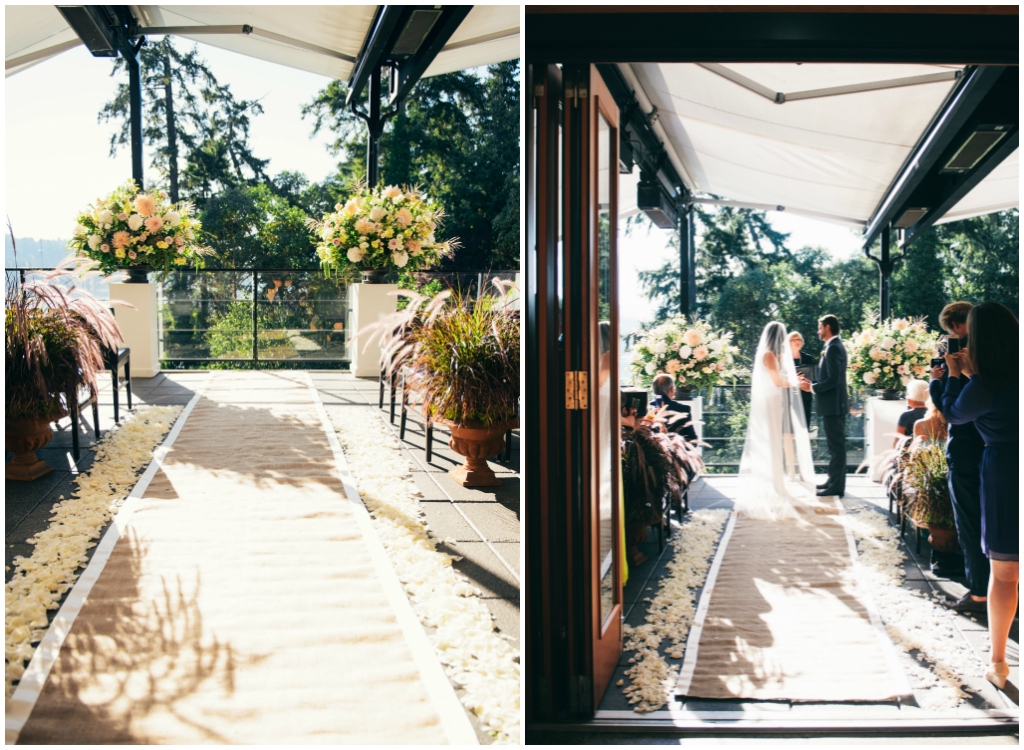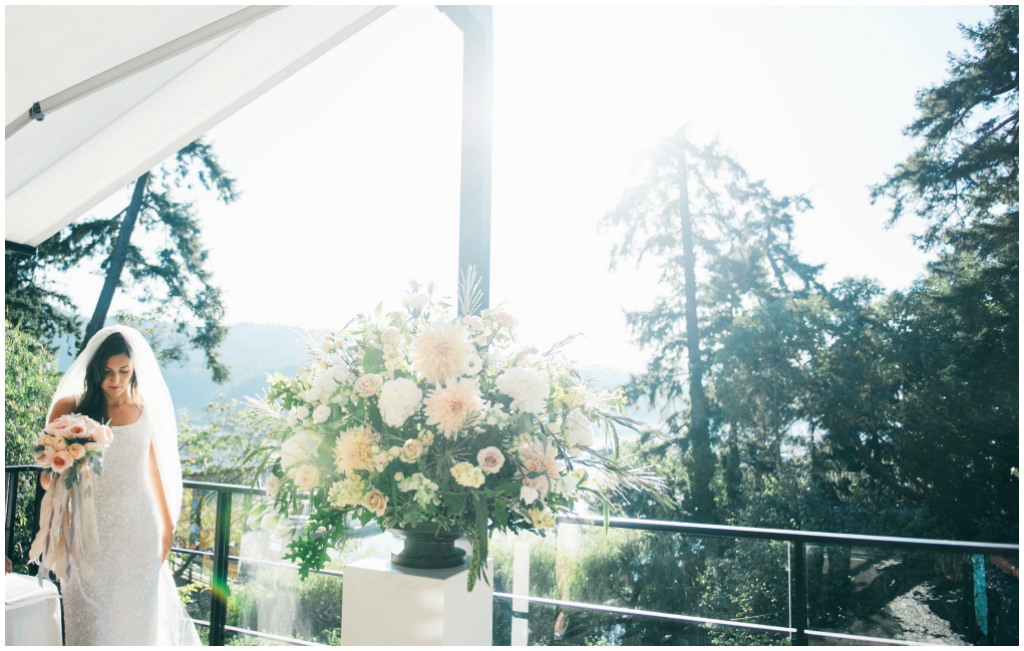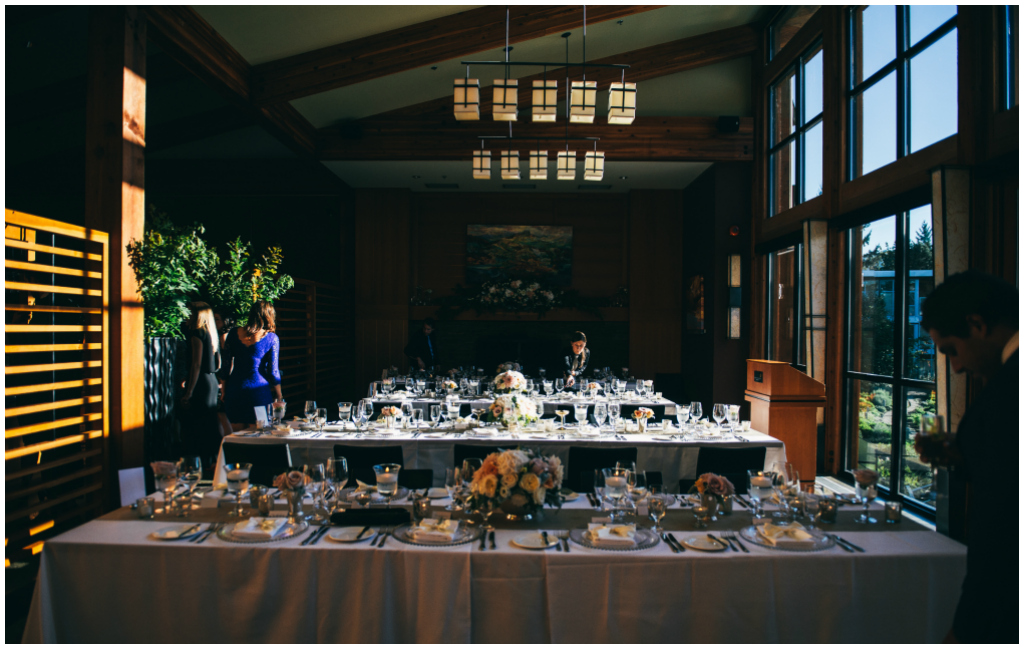 Above Location: Brentwood Bay Resort & Spa, Victoria, B.C.
Real Wedding: Megan + Peter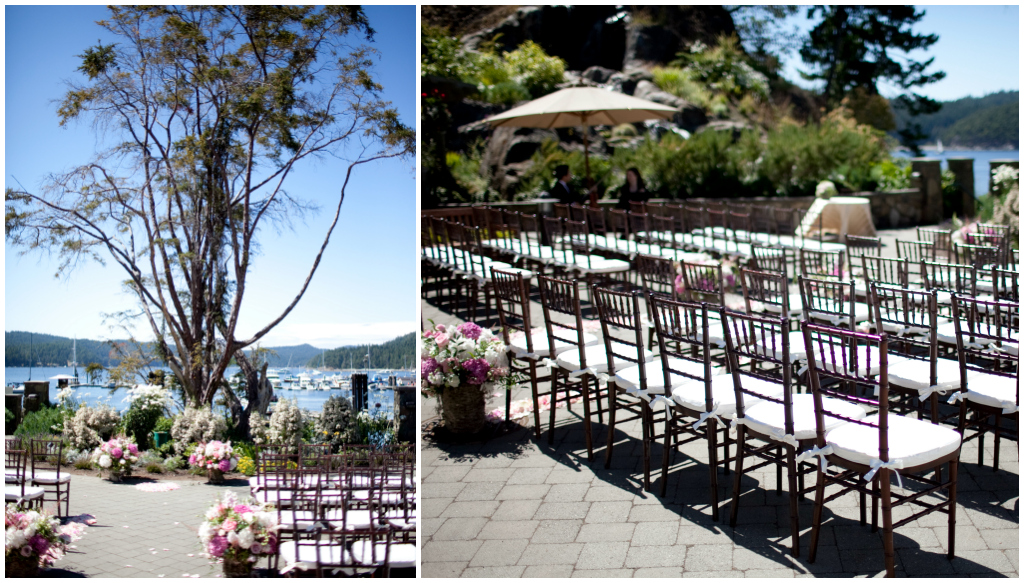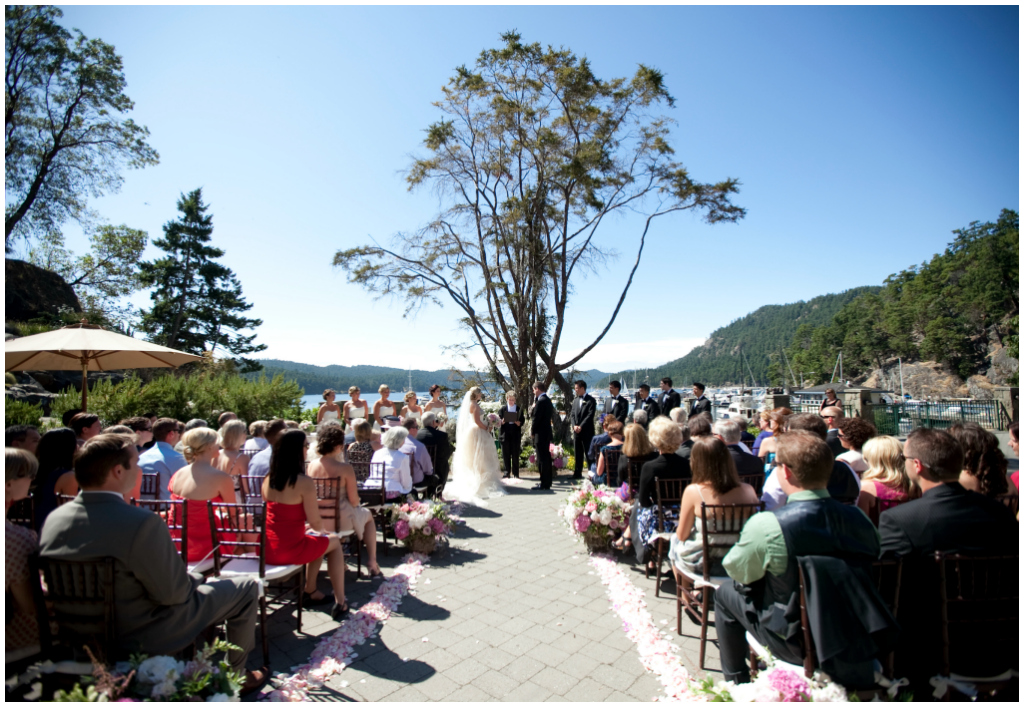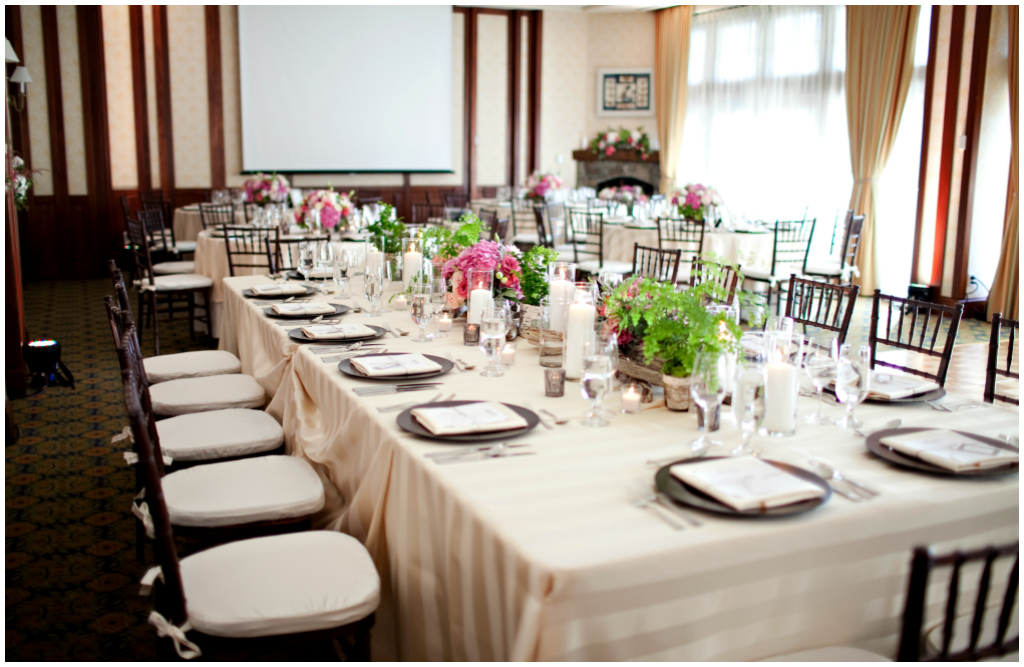 Above Location: Poets Cove Resort & Spa, Pender Island, B.C.
Real Wedding: Stephanie + Clark
Photo Credits: Jesse Holland Photography, C.J. Scott Photography.
+  +  +  +  +  +  +  +  +  +  +
Jennifer + Team | Jennifer Bergman Weddings
Victoria Wedding Planning + Design
Vancouver Island Wedding Planning + Design
07/24/14
Two of my closest friends were married in Victoria last fall, and I had the honour of playing double duty as wedding planner and guest! The seaside ceremony and intimate reception were held at Brentwood Bay Resort & Spa – a luxurious getaway named one of the Top 10 Resorts in Canada by Condé Nast Traveler.
I could go on and on about this one, but I'll let Jesse Holland's beautiful pictures do the talking instead – enjoy!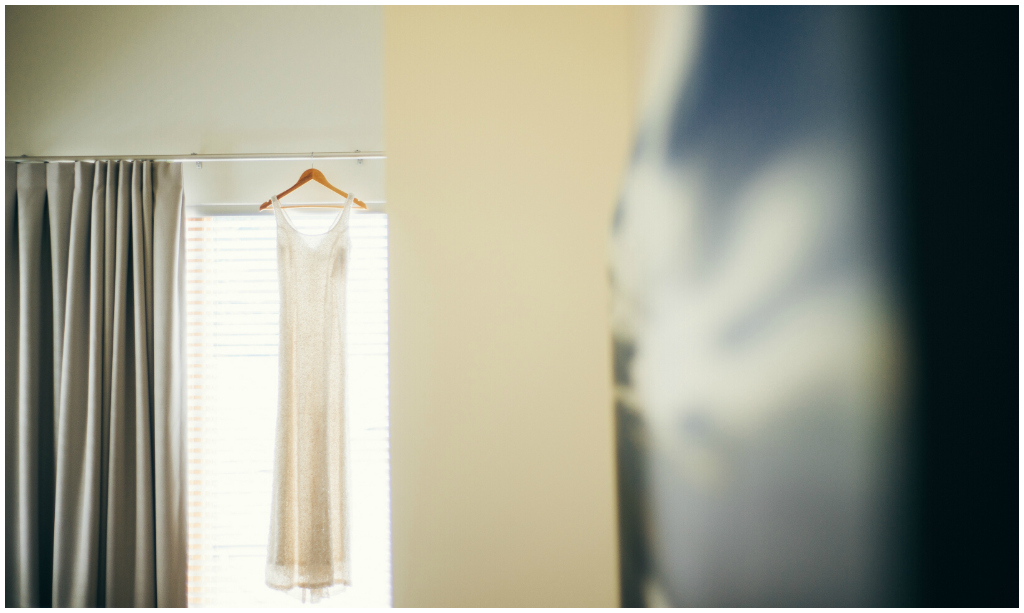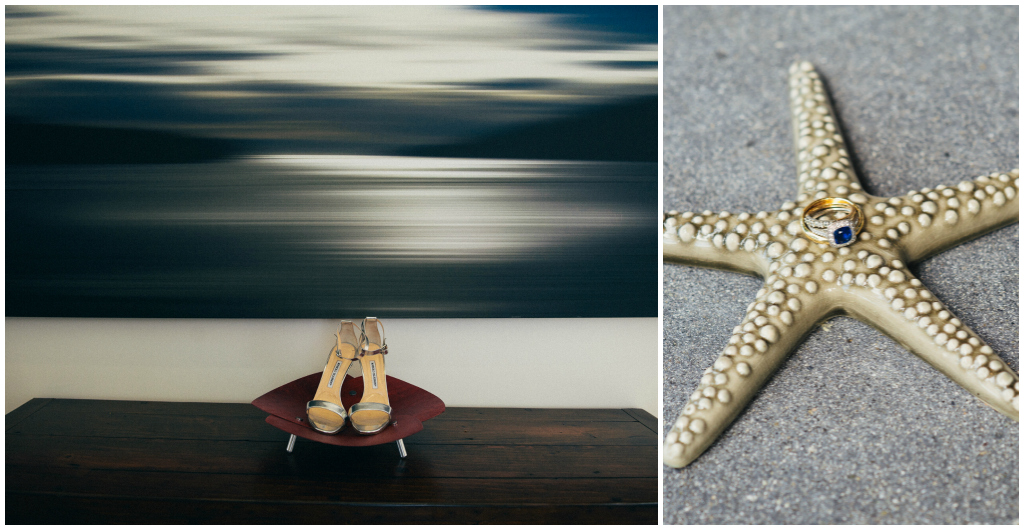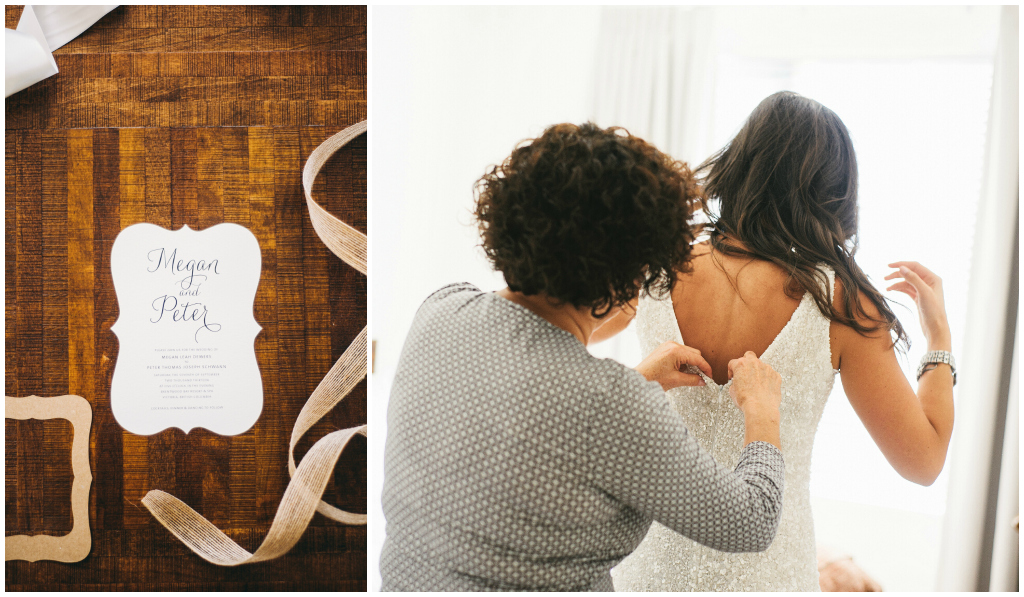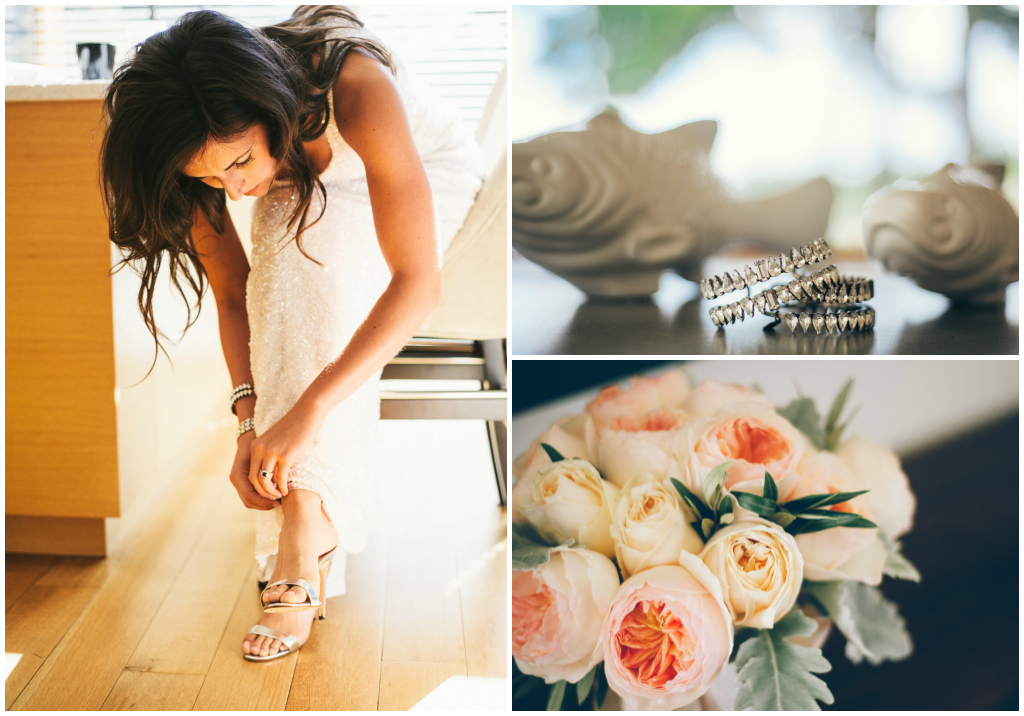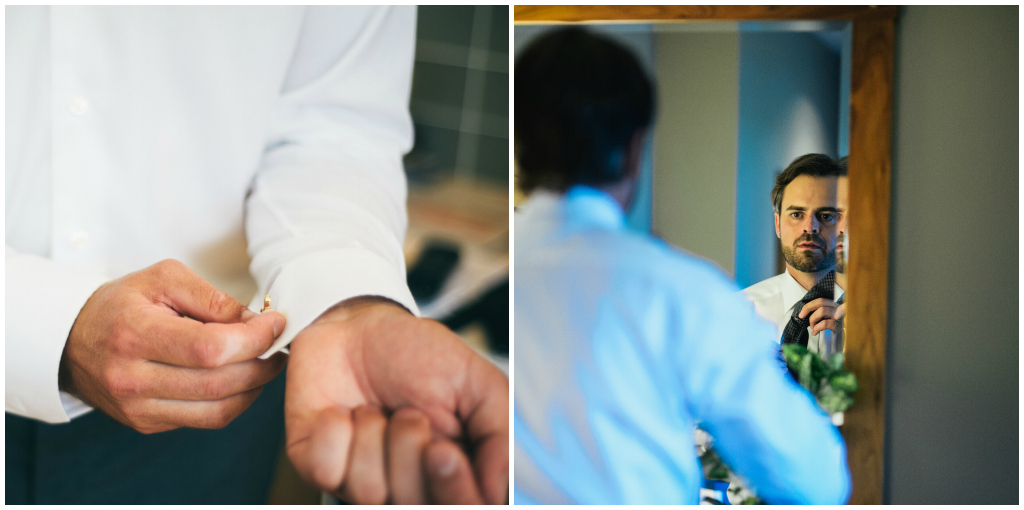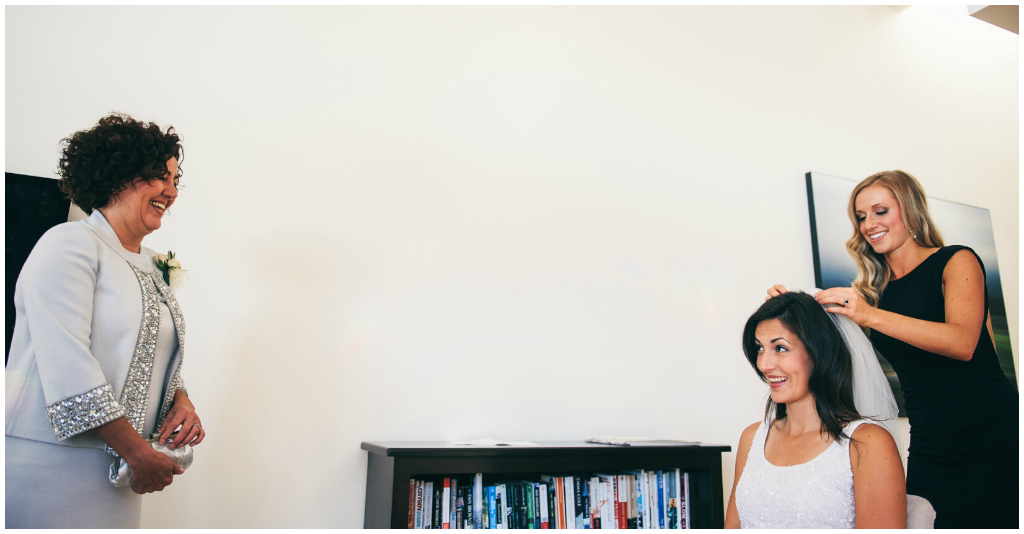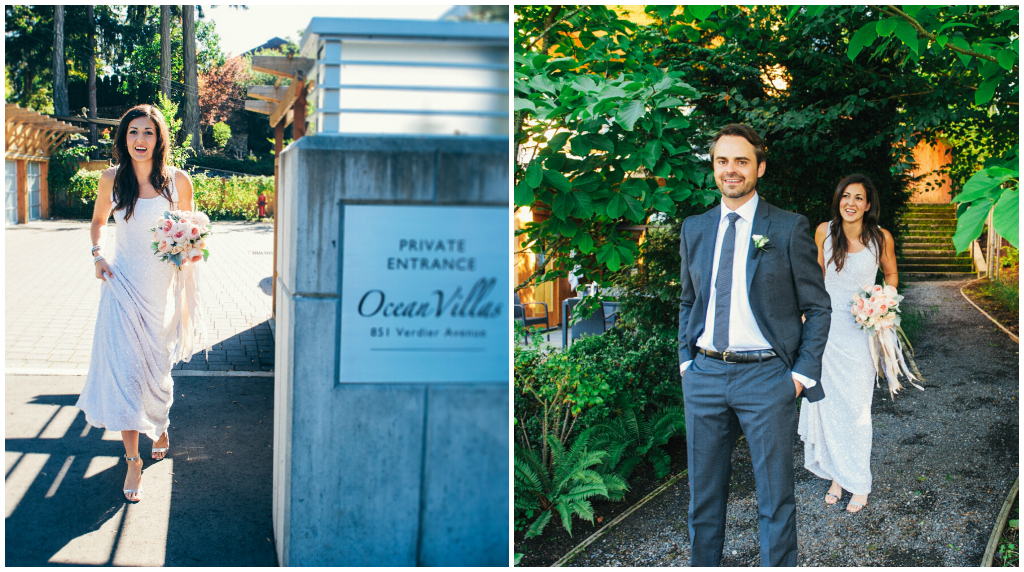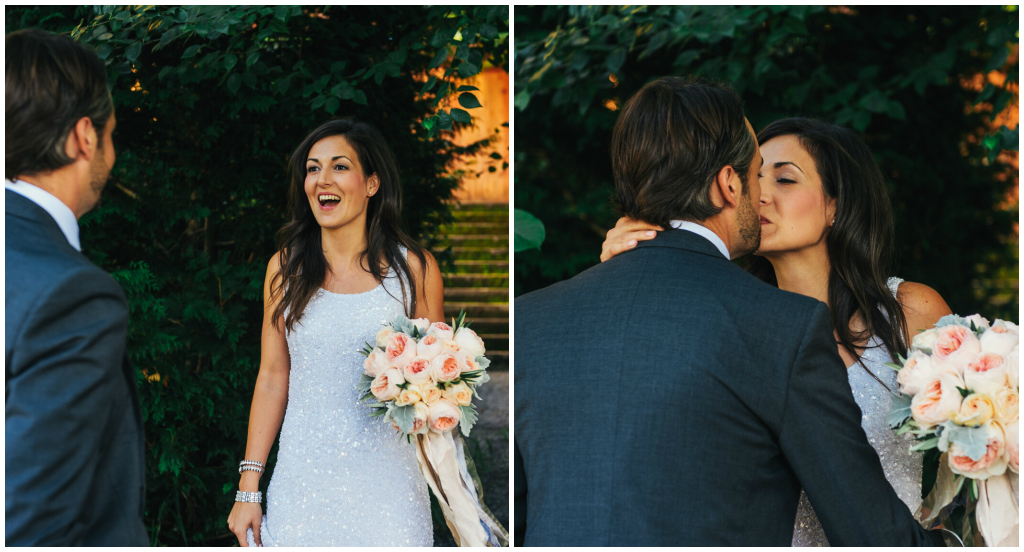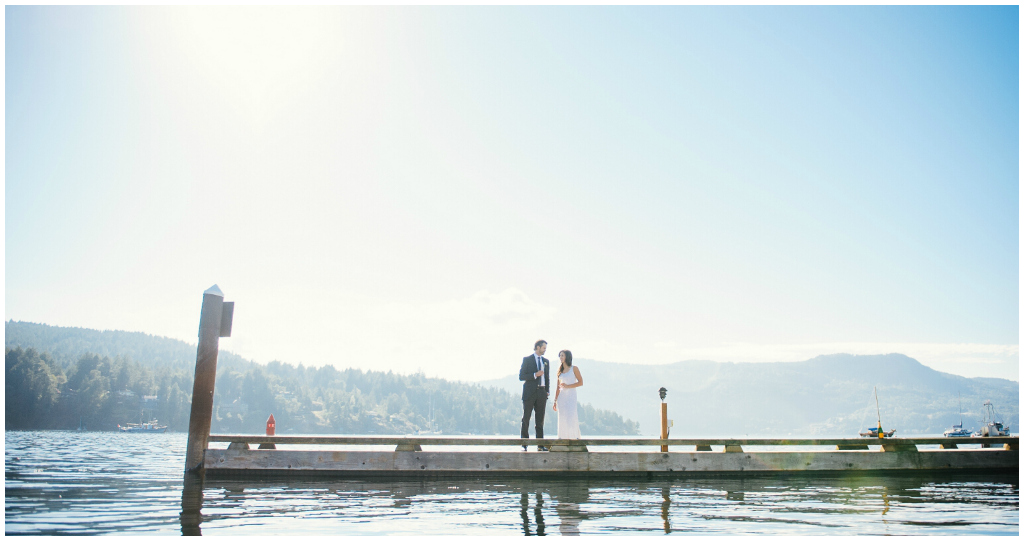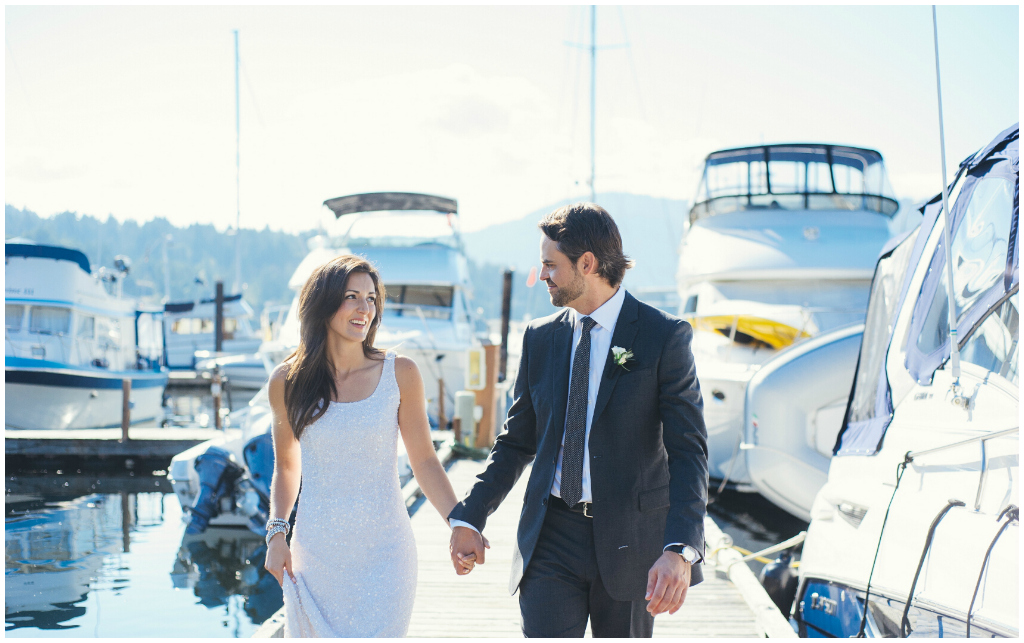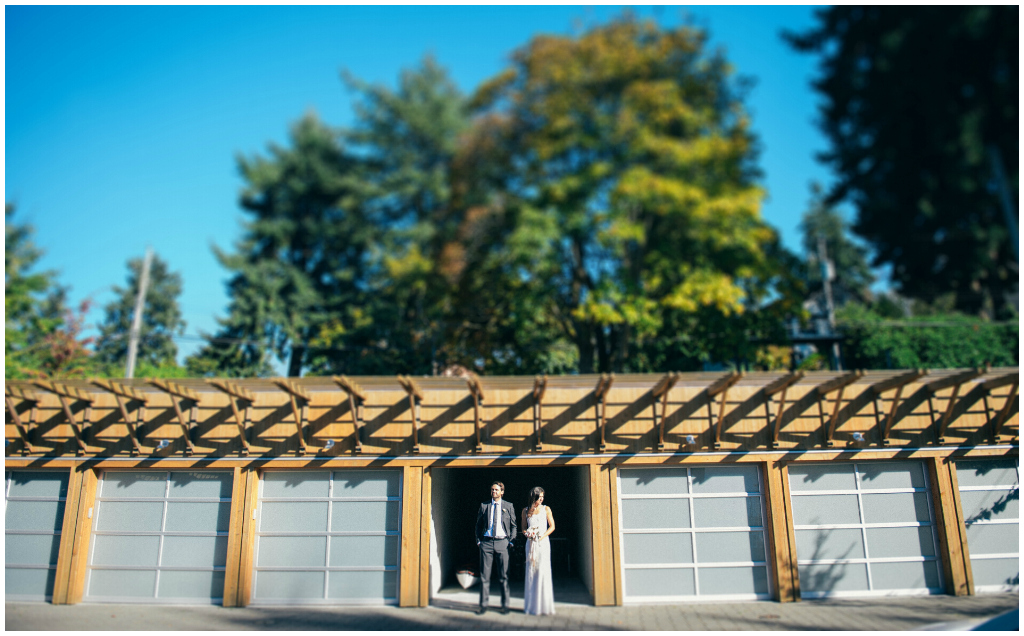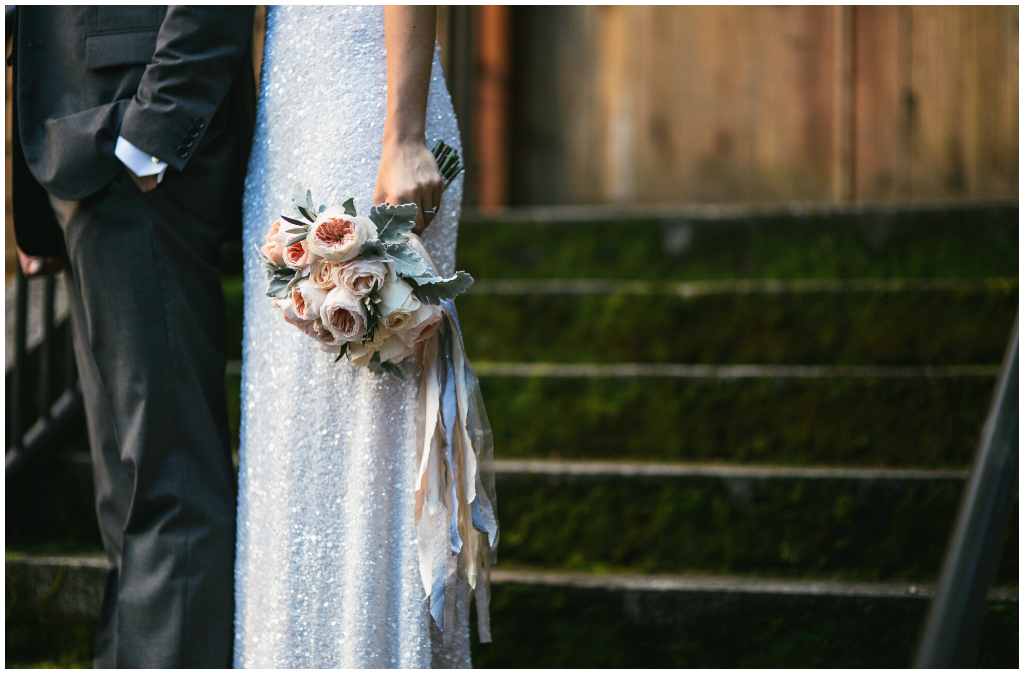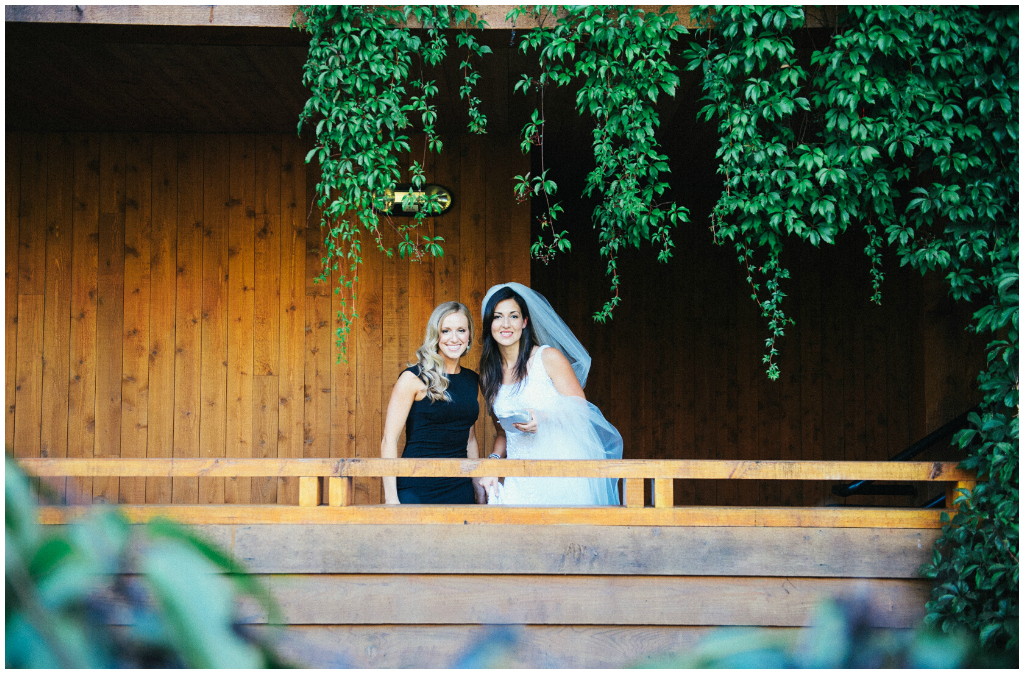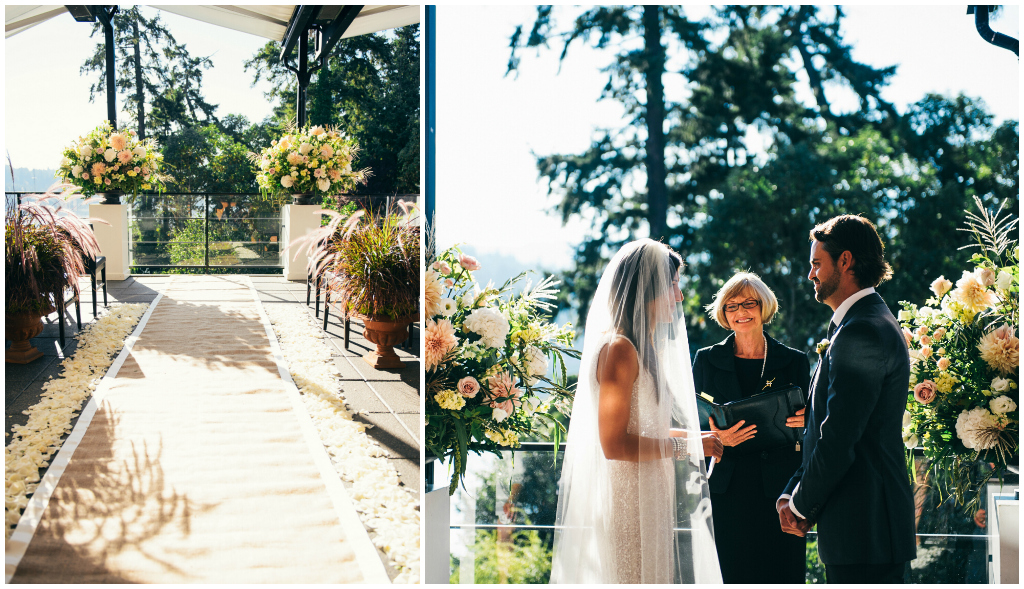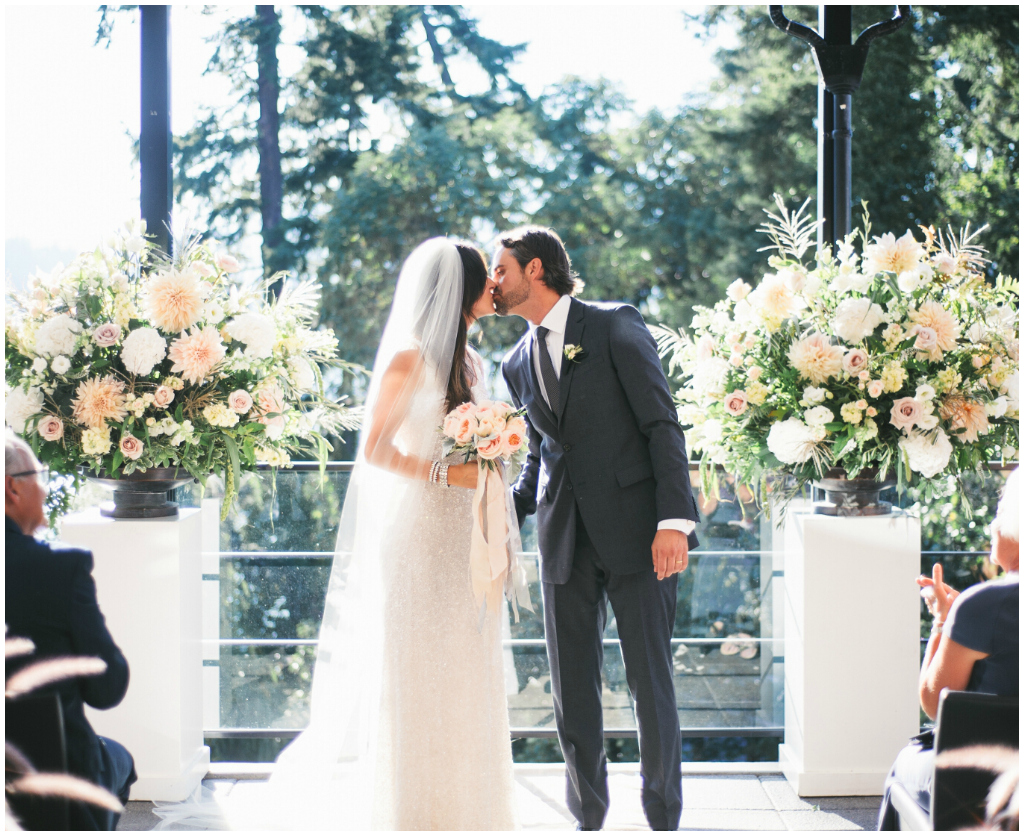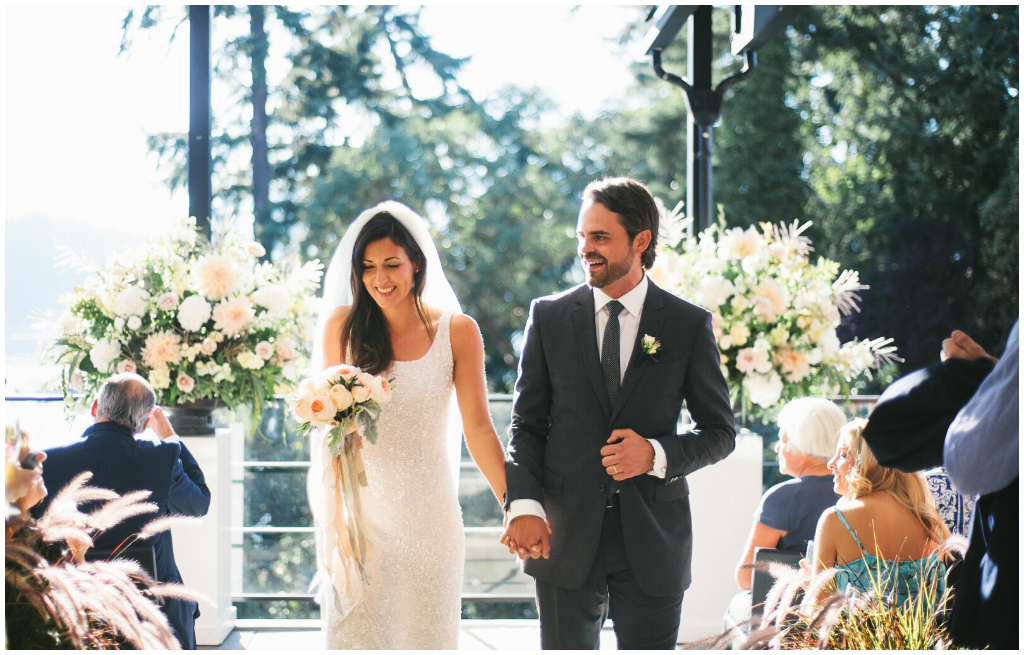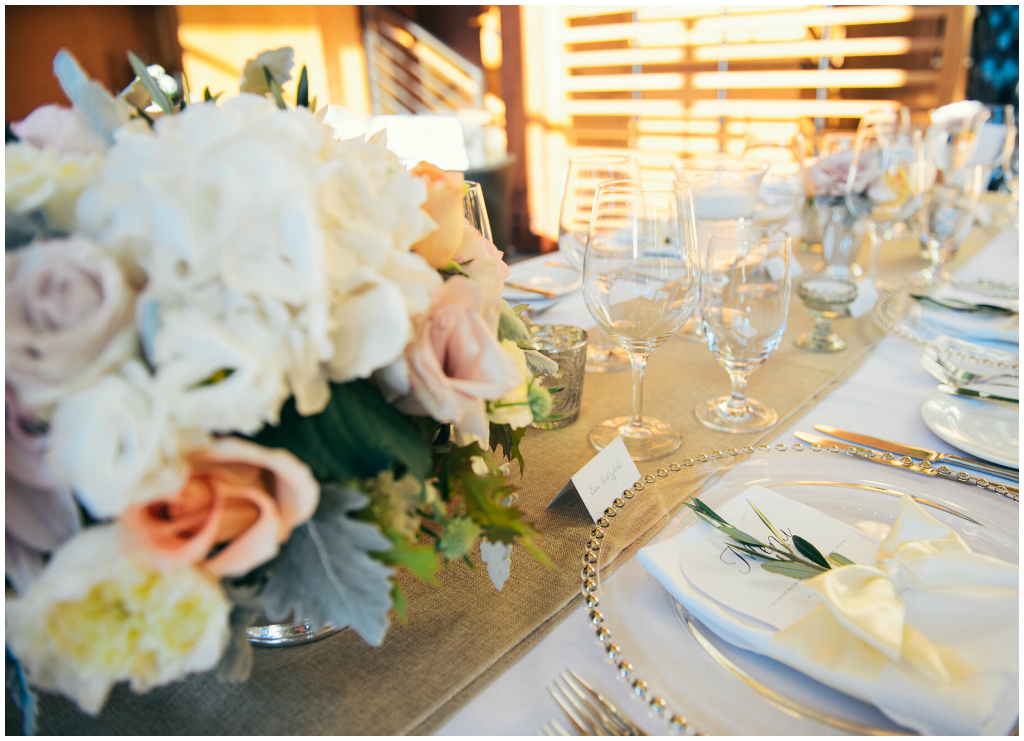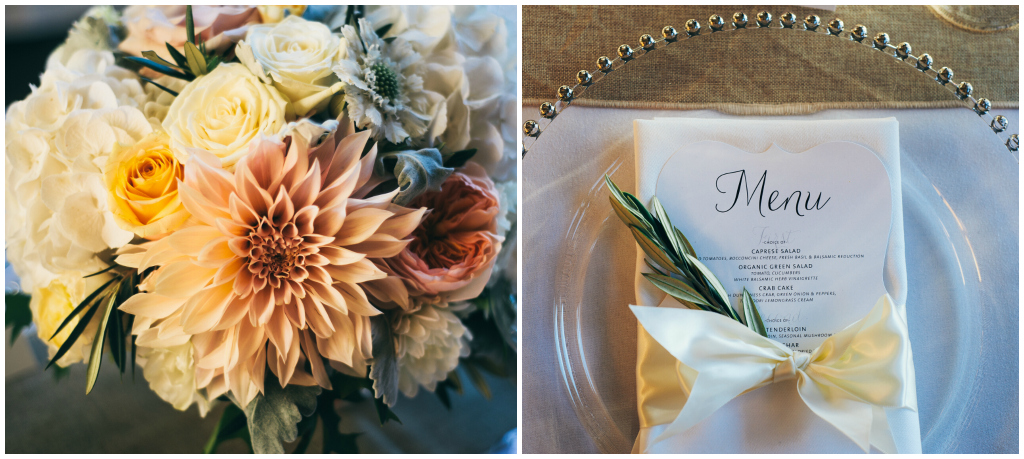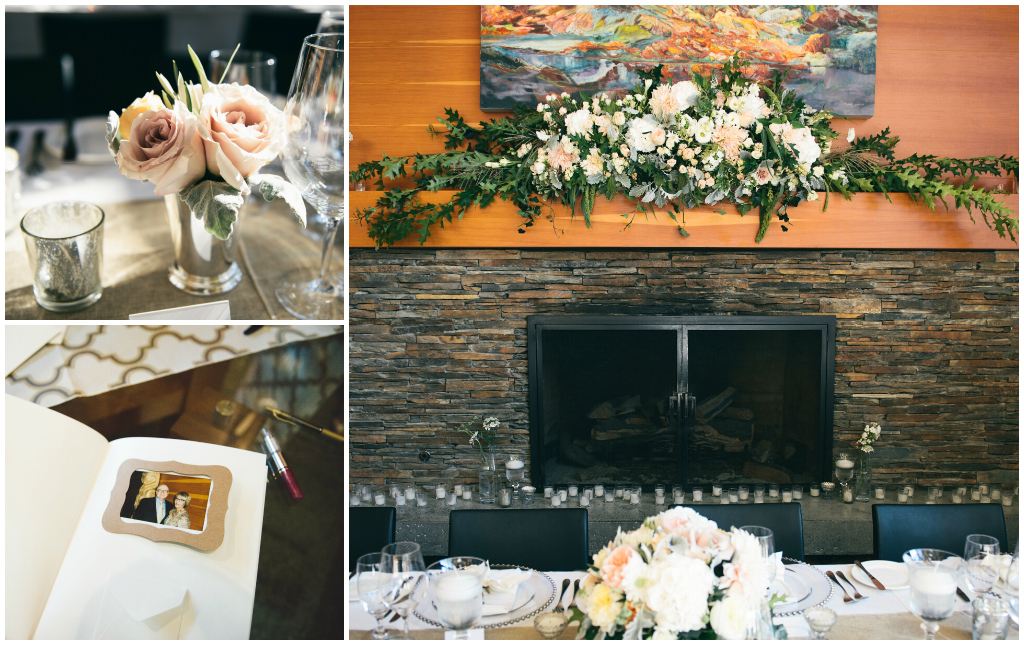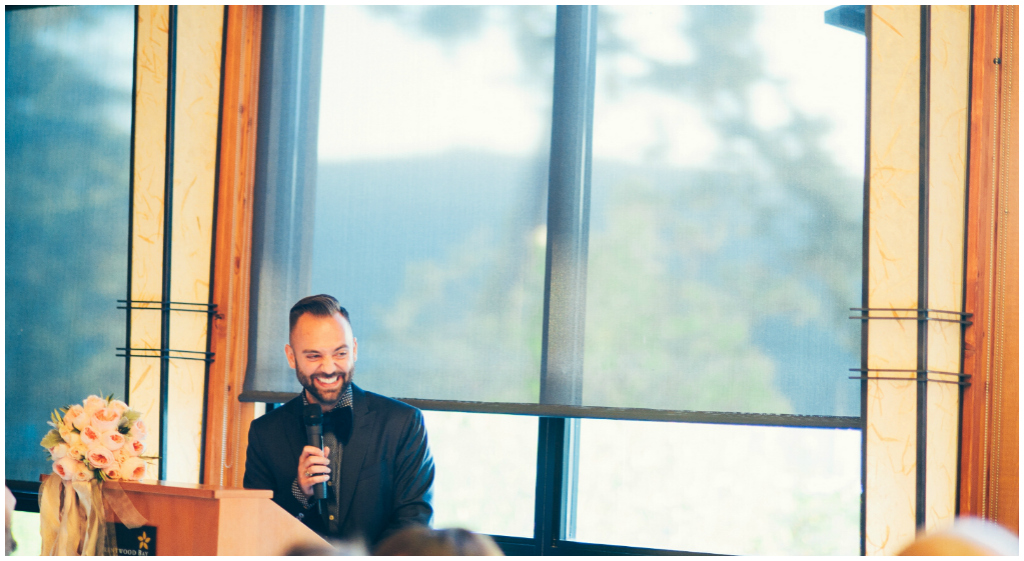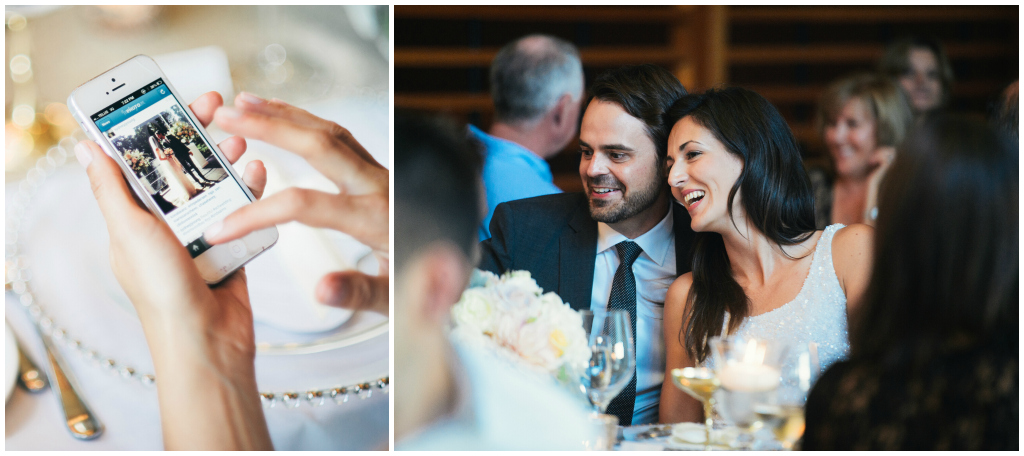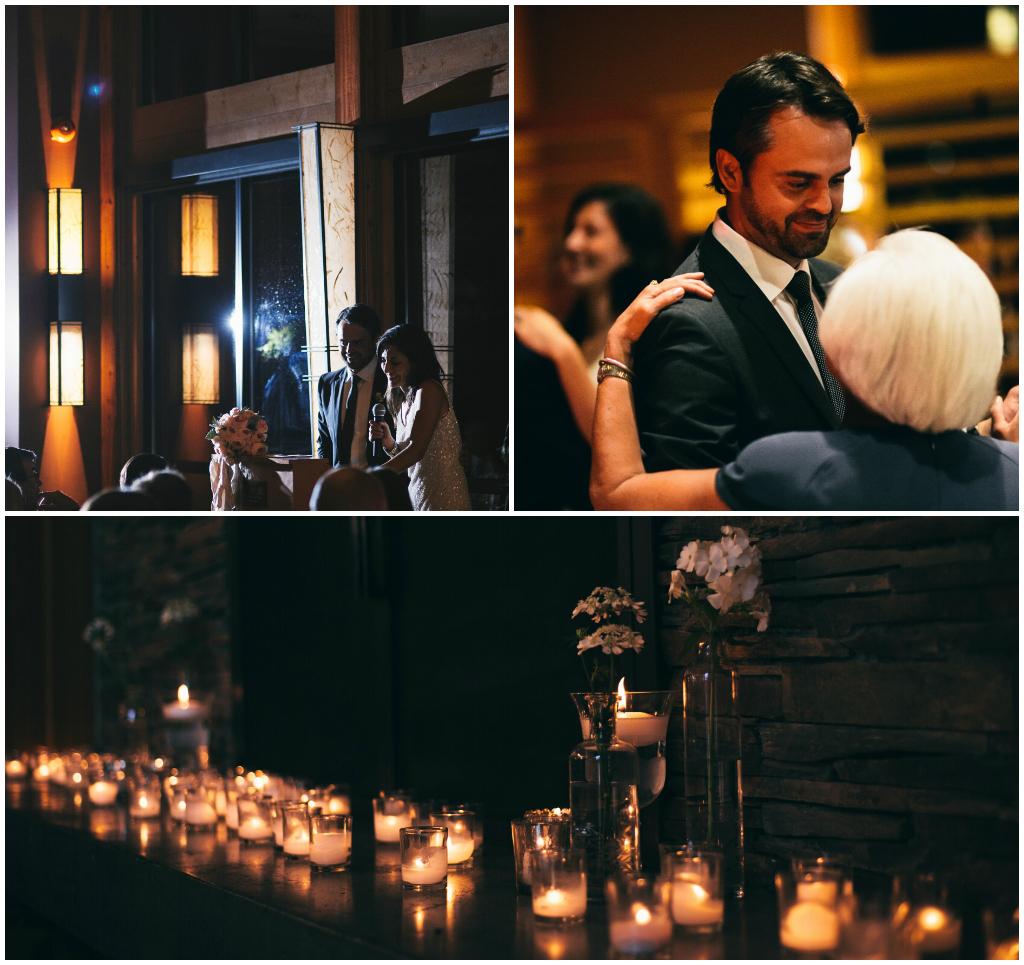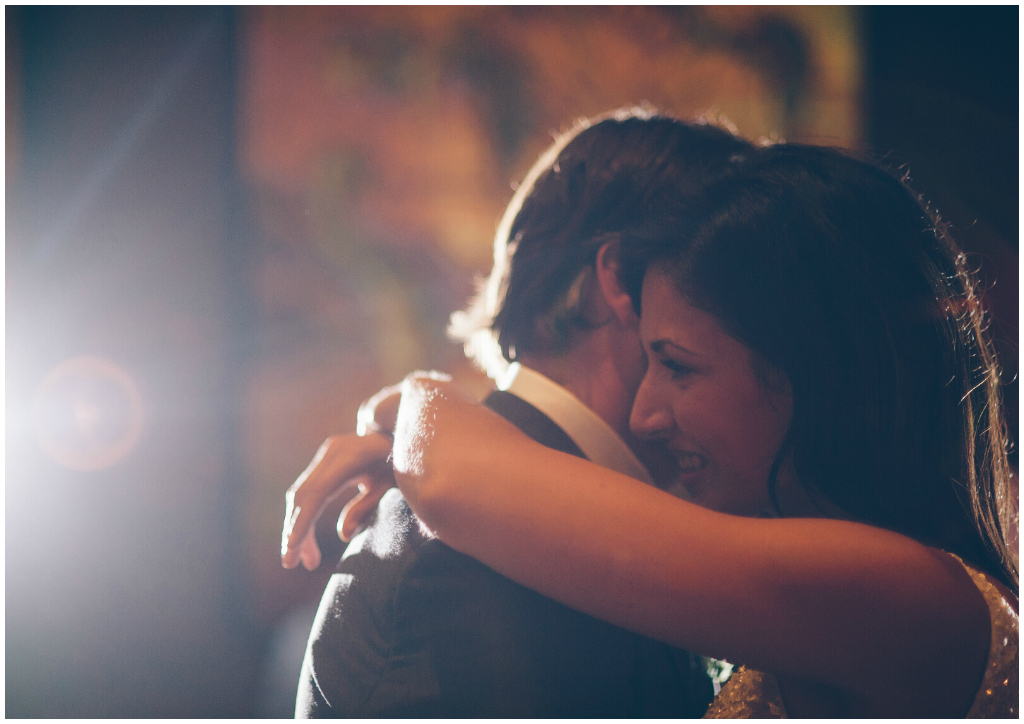 Jennifer + Team | Jennifer Bergman Weddings
Edmonton Wedding Planning + Design
+  +  +  +  +  +  +  +  +  +  +