Posts Tagged: Tree centrepieces
09/2/10
Before reading this post, check out Part 1 to see the state of Danielle + Chris' reception venue just 27 days before their wedding! Although it was tight, the brand new banquet facility built at La Cité Francophone was finished just in time to host this stunning inaugural event inside its freshly painted walls.
Danielle + Chris met back in elementary school and reconnected later in life. Turns out romance was in the cards and they haven't looked back. In the slideshow there was even a class photo of them as little kids – it was adorable!
Danielle's wedding vision was a romantic, whimsical and – most importantly – a pink reception! Some of her inspiration came from A Midsummer Night's Dream, and between the twinkly lights, lush centrepieces and dainty hanging chandeliers, I think old Will would have been proud!
Ashley and Andrew – the talented duo behind Paperheart Photography – did such a wonderful job with the photos! They are relatively new to the wedding industry and I am super impressed with their talent – be sure to check them out! Here's a look at some of the gorgeous shots from Danielle + Chris' day: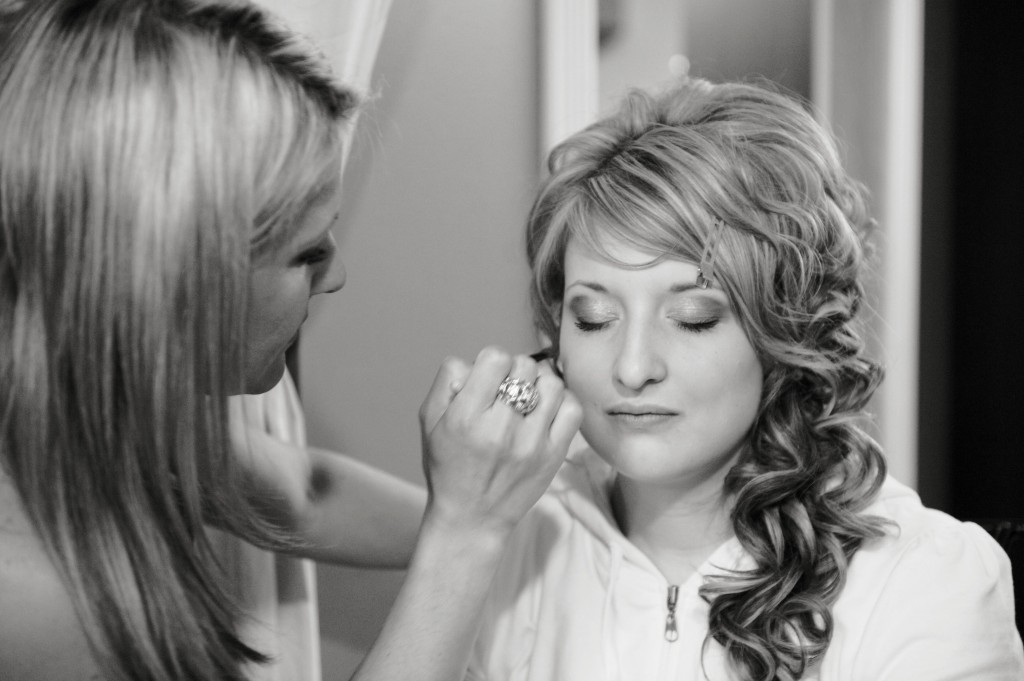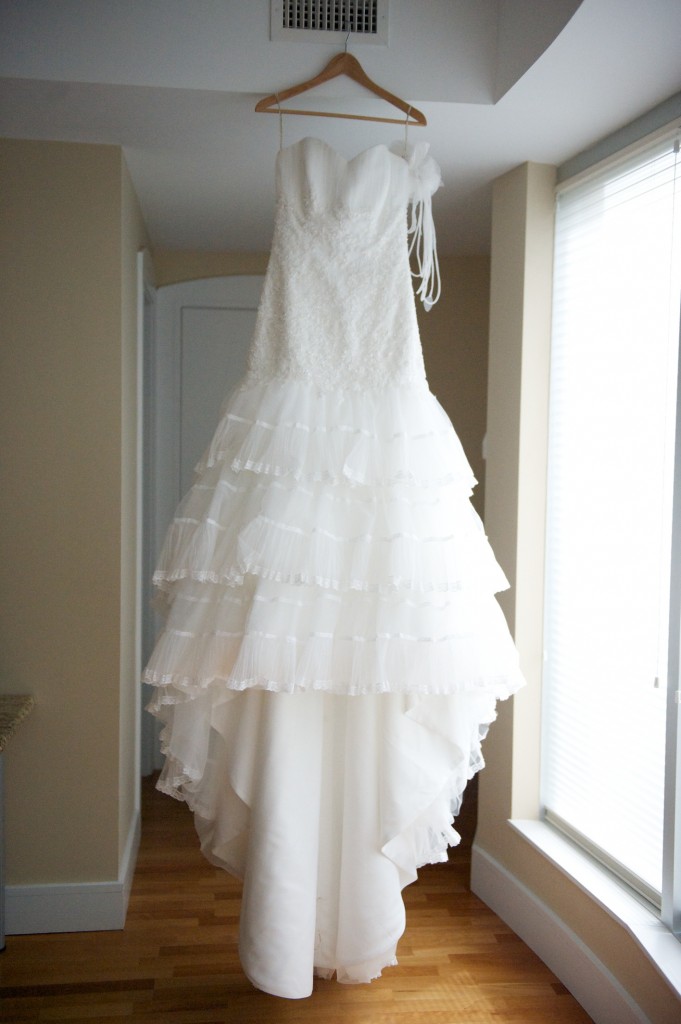 Danielle's gown was so romantic and feminine – it suited her perfectly!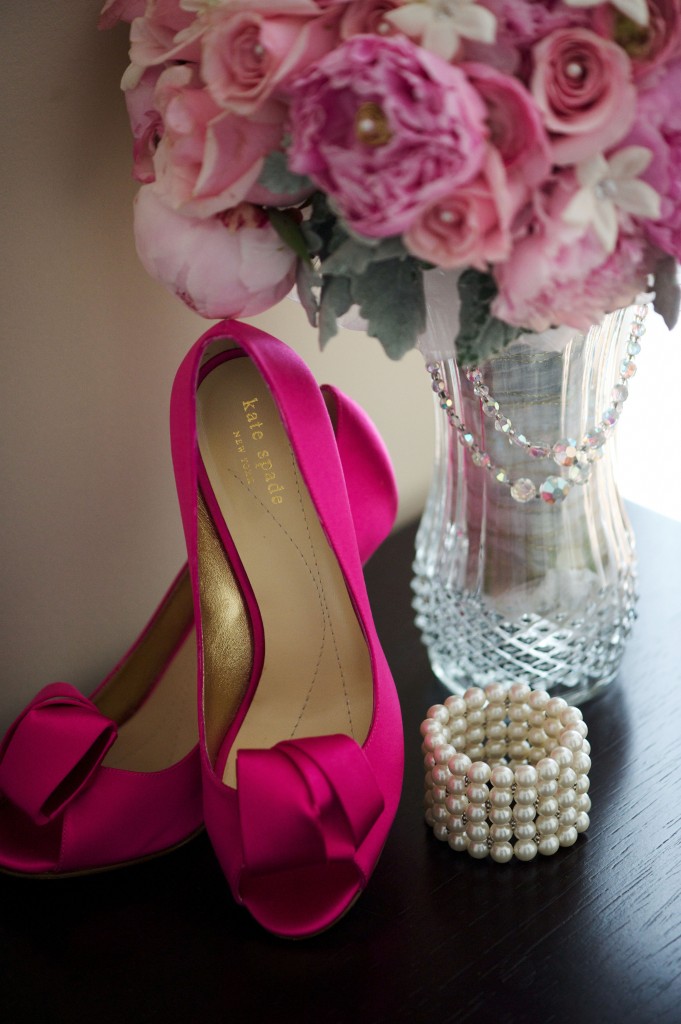 Might be the most stunning bouquet I've ever seen – courtesy of the uber-talented team at La Piazza Dasee.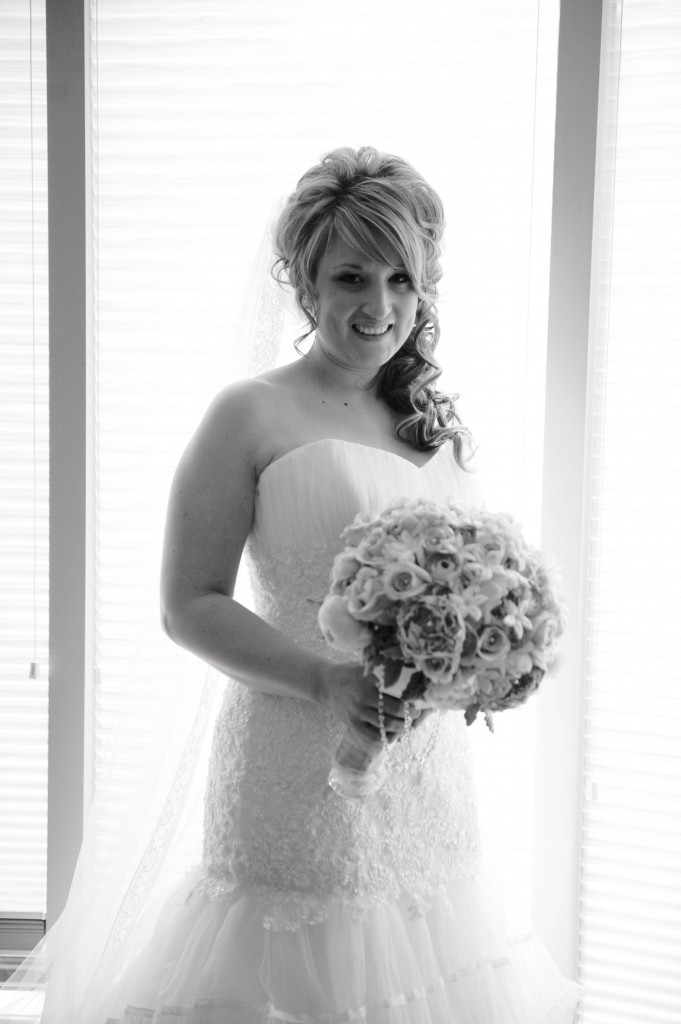 Danielle looked A-M-A-Z-I-N-G!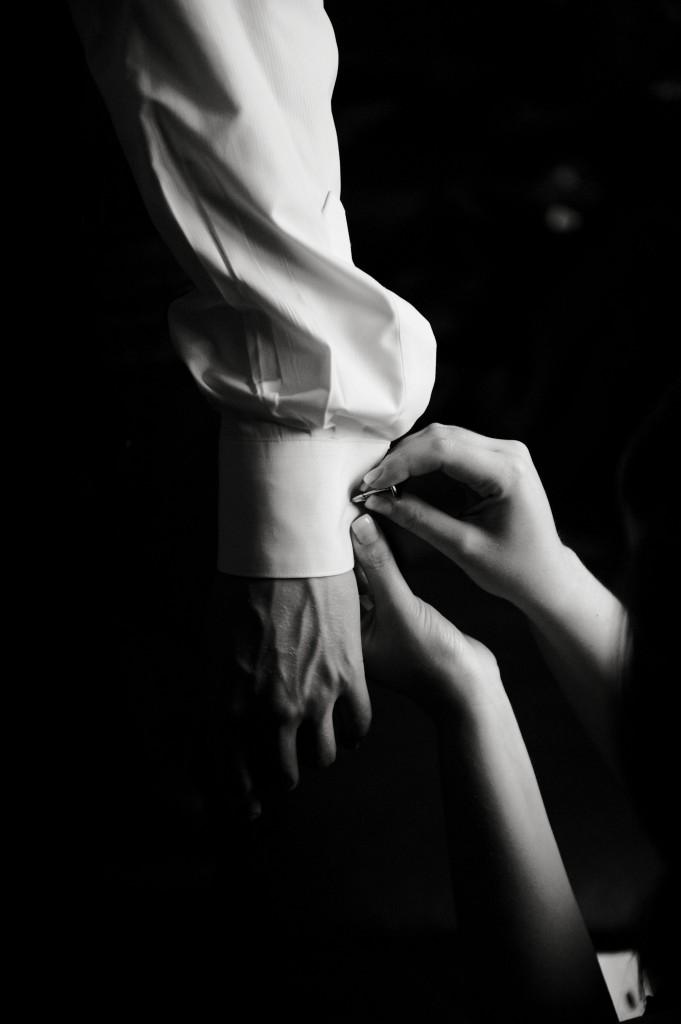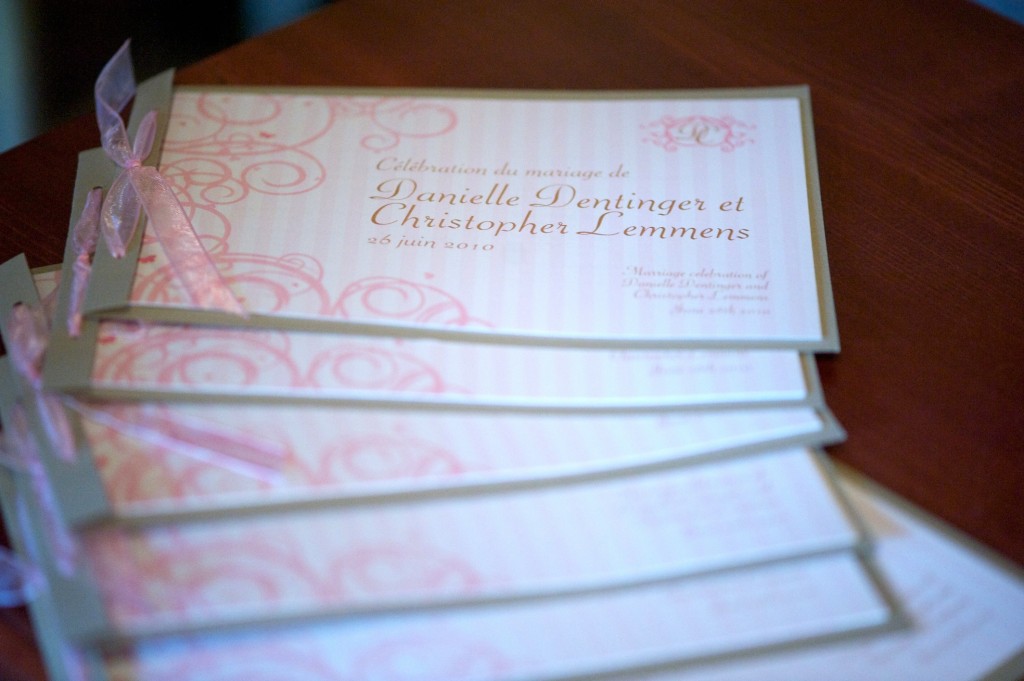 All the fabulous wedding stationary was designed by Jenelle at PinkPolka Wedding Design. It went so perfectly with the theme! The above photo is of the wedding programs at the church, and there is more beautiful reception stationary to come…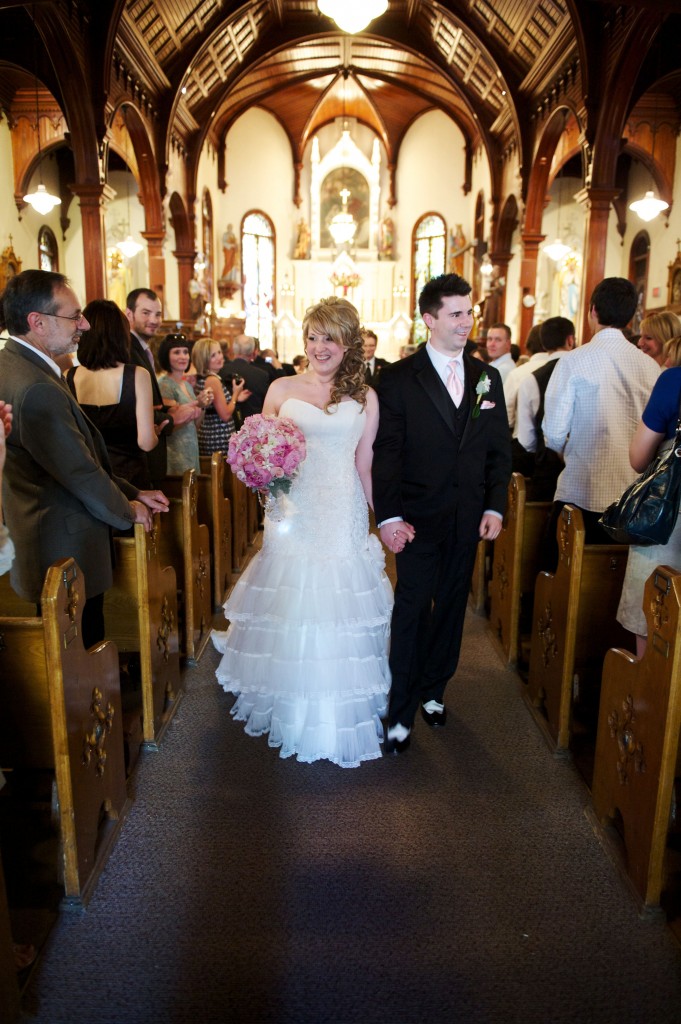 The new Mr. & Mrs. leaving St. Joachim Catholic Church.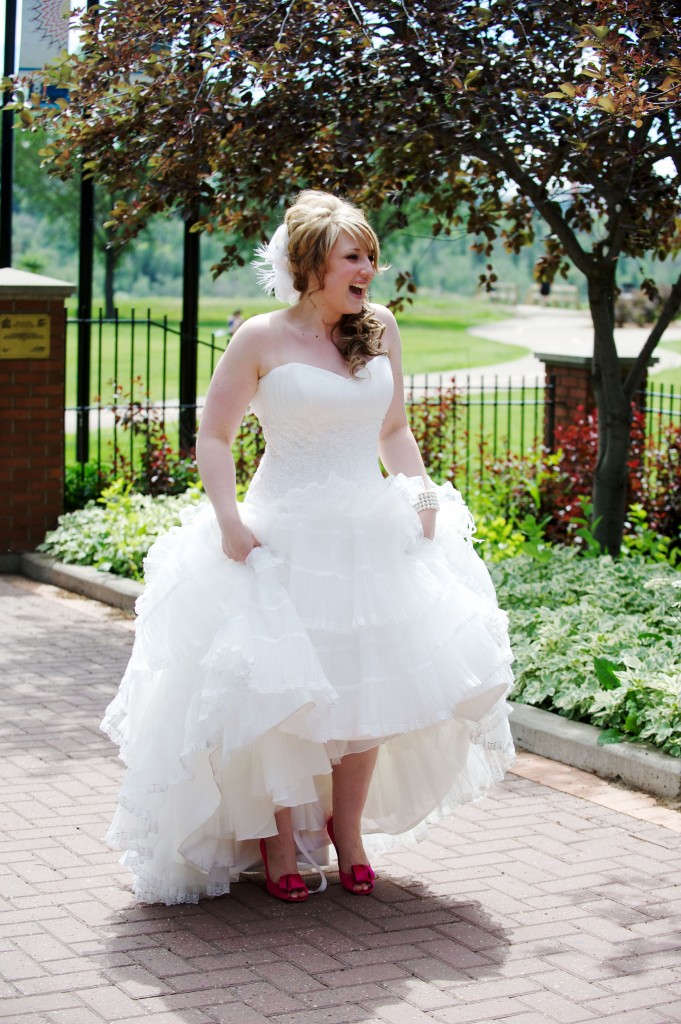 Gotta love the hot pink shoes!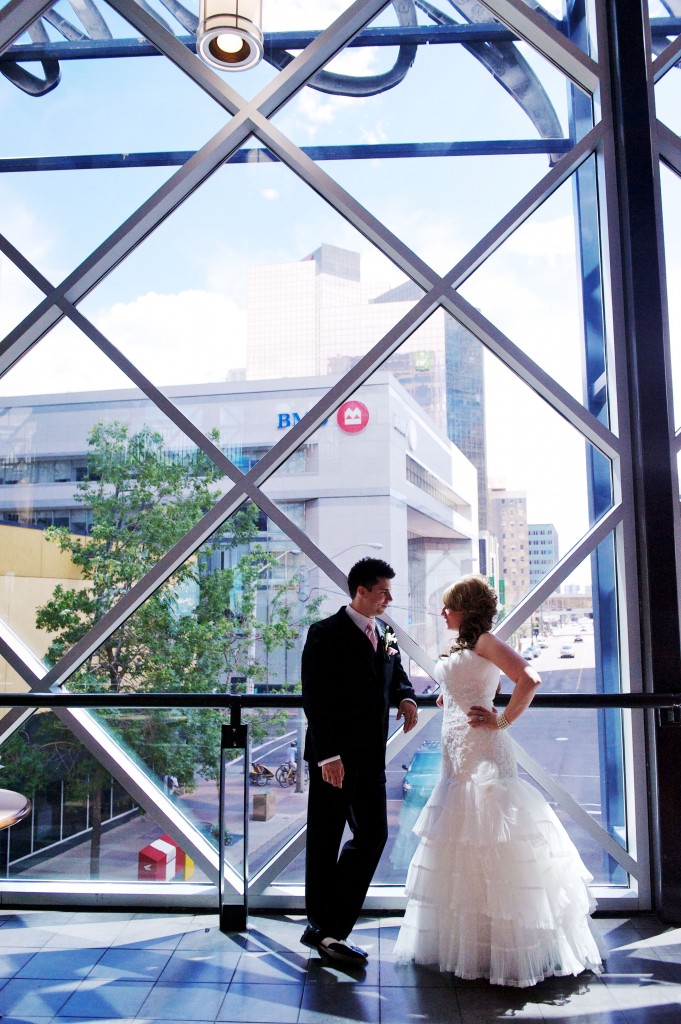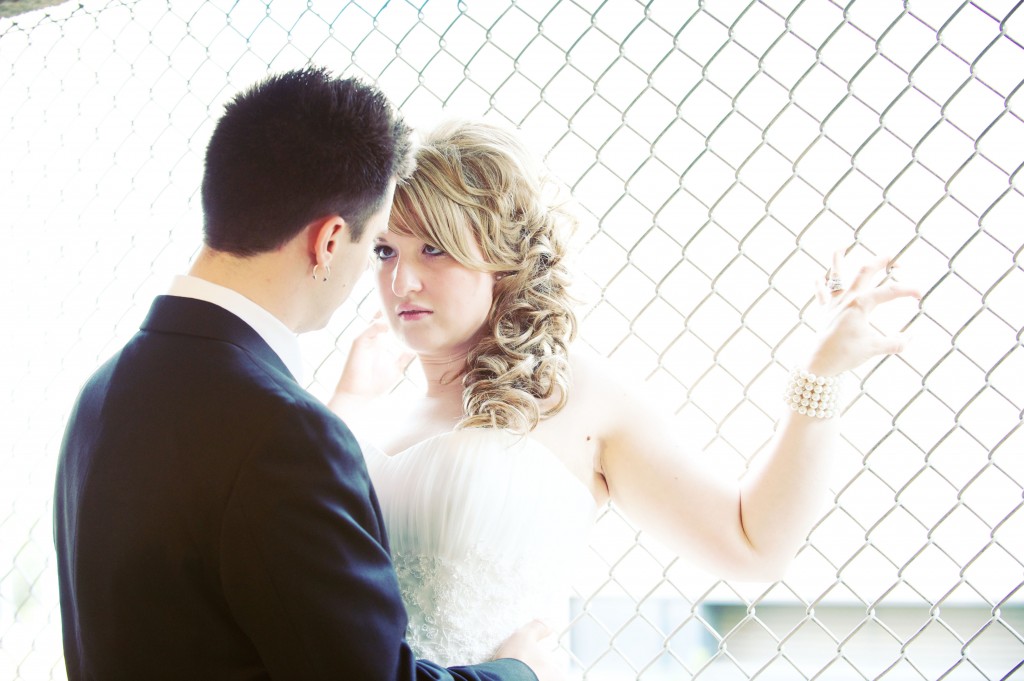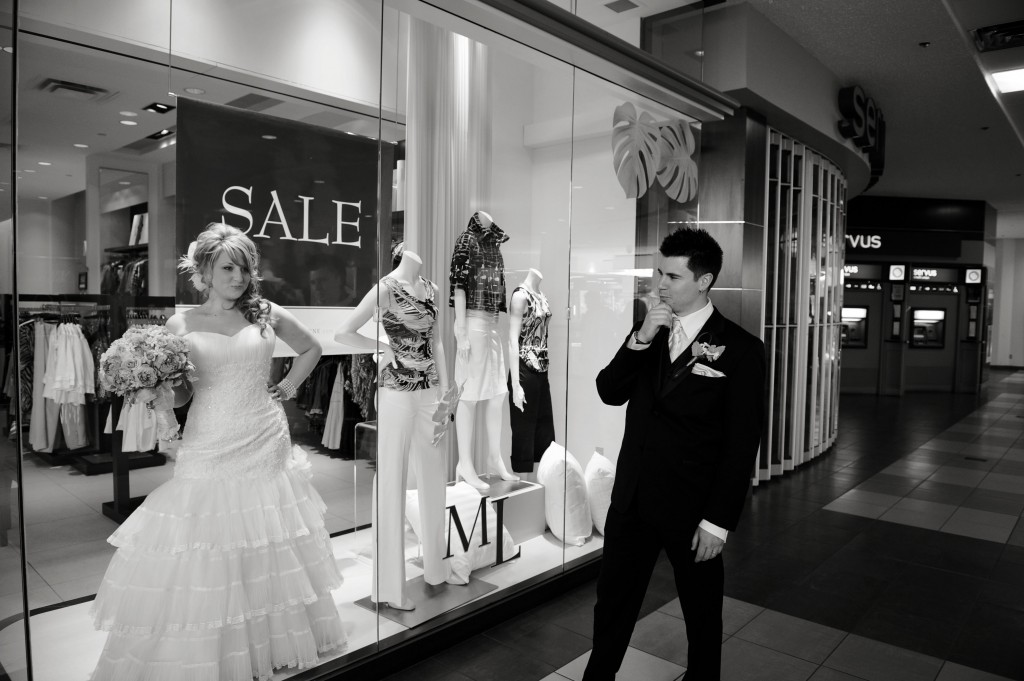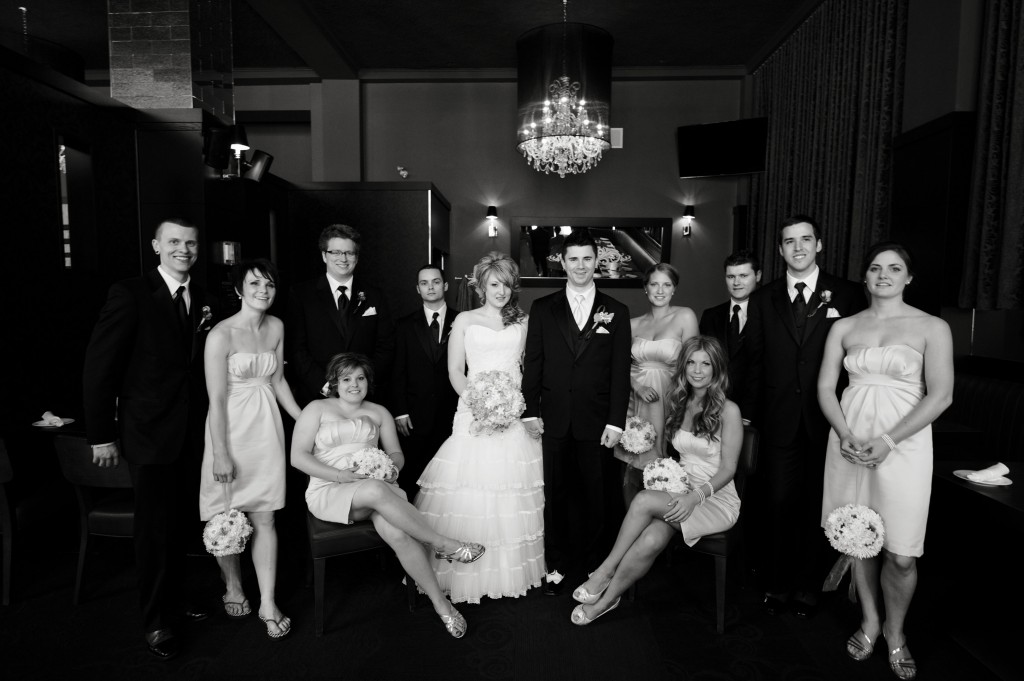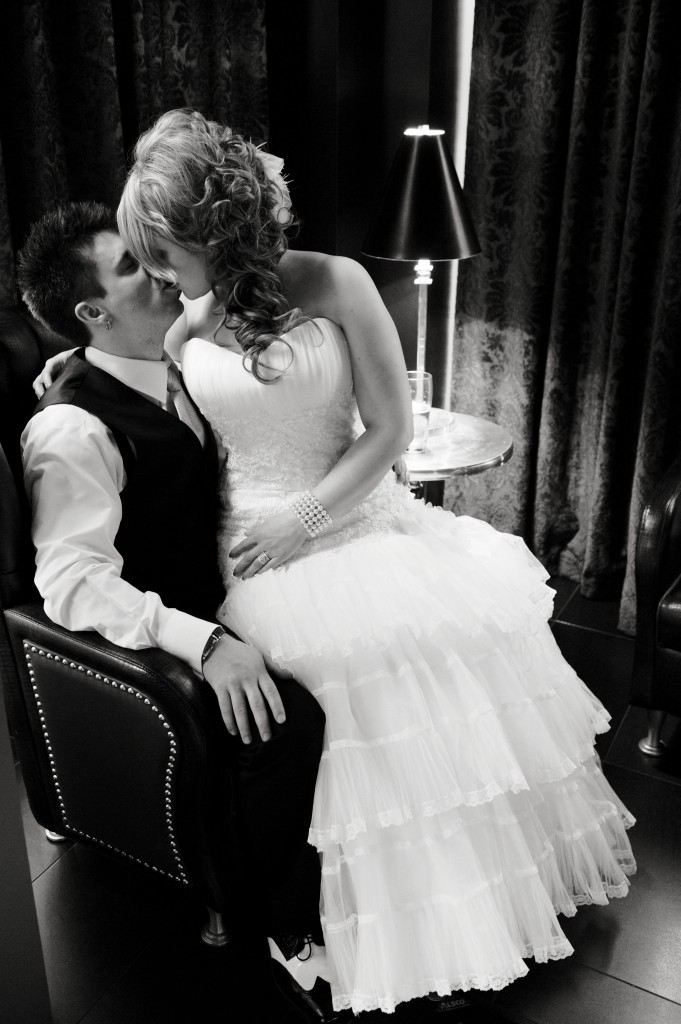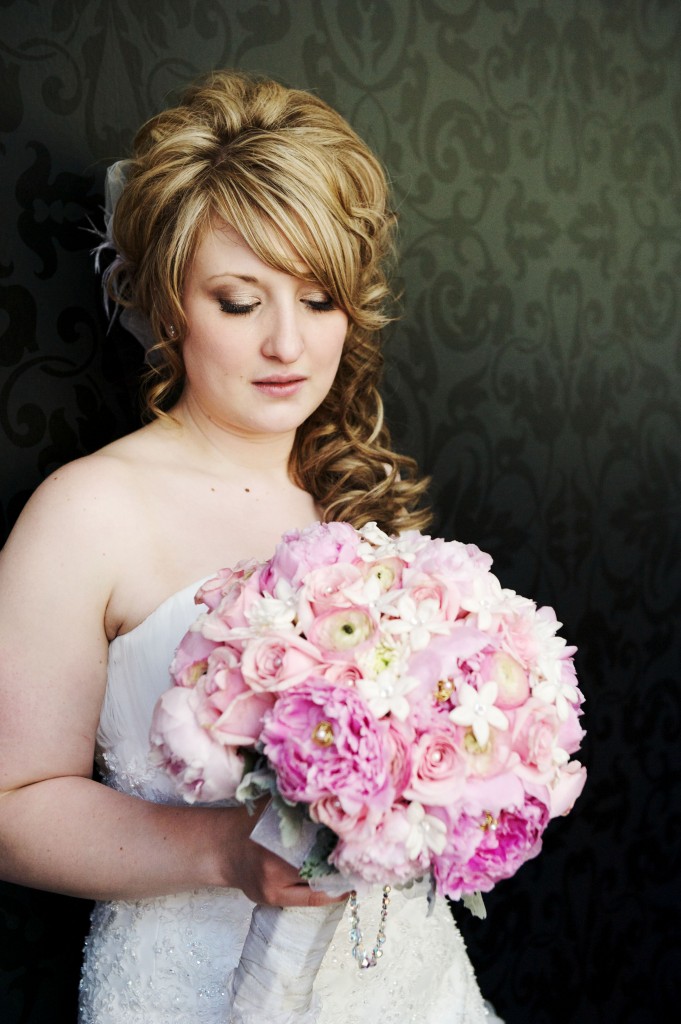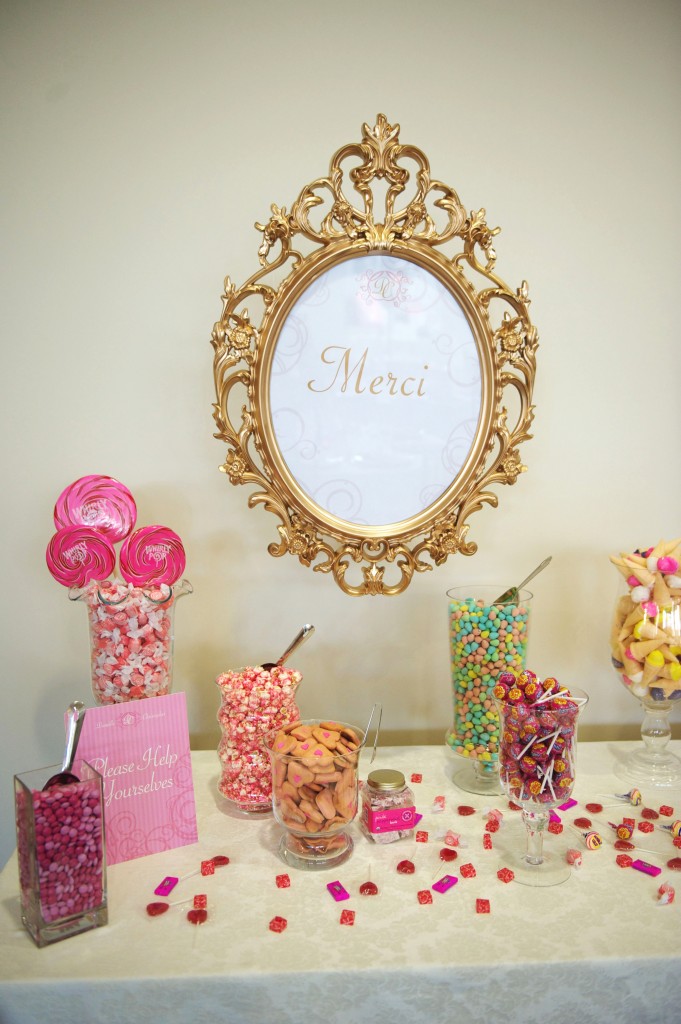 Danielle + Chris put a lot of thought and work into making their candy table look absolutely fabulous – and boy was it a hit!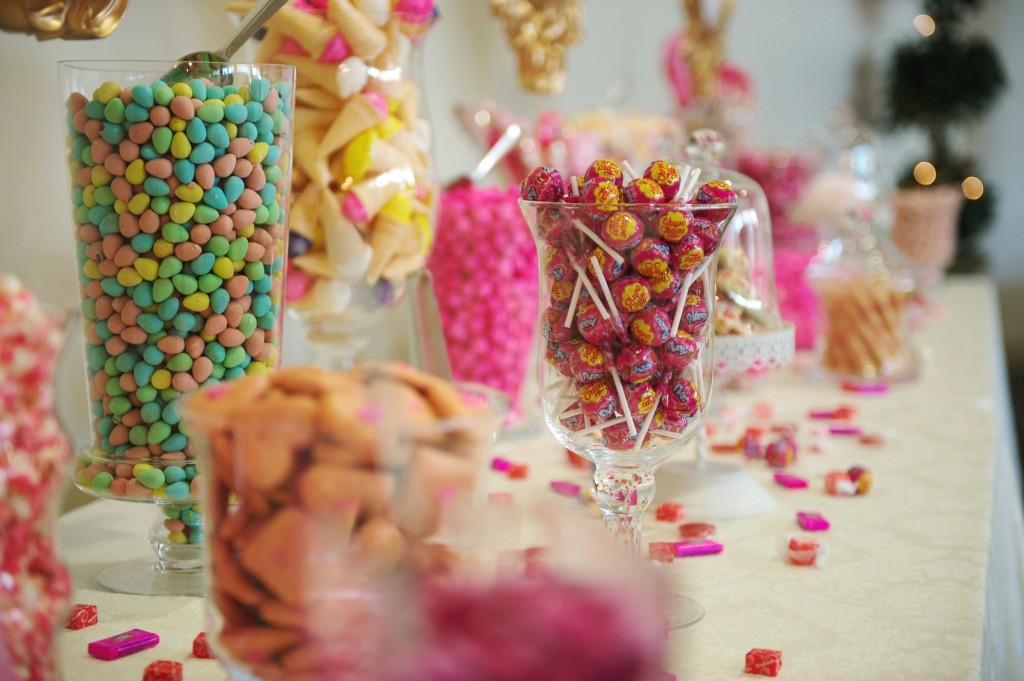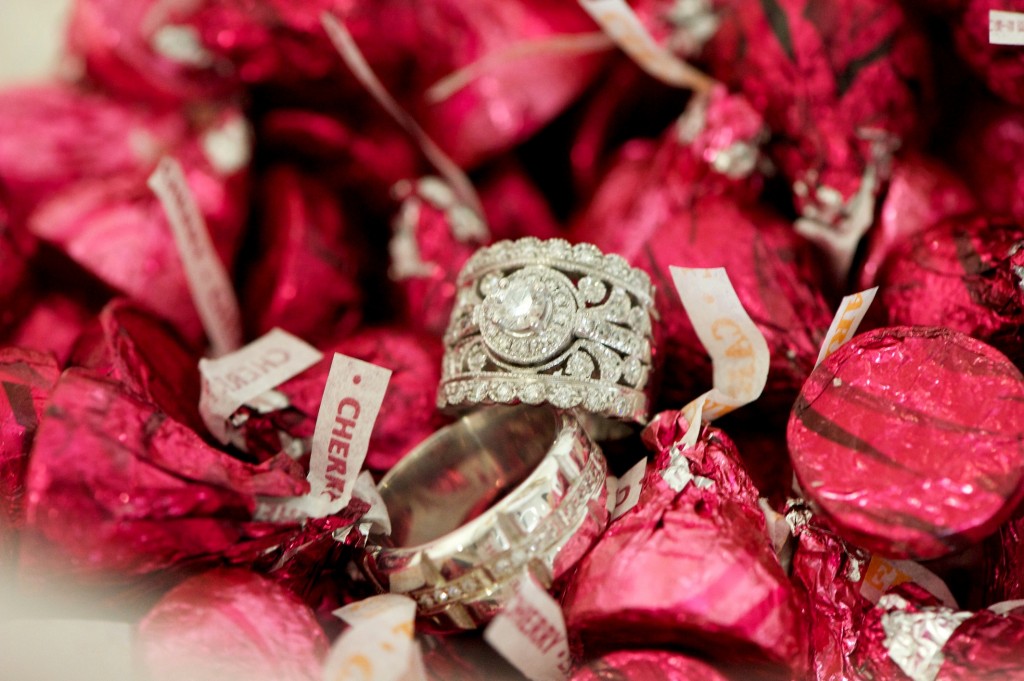 Danielle had her engagement ring custom made into a stunning wedding band with vintage flair.
And now for a look at the reception venue that was still under construction just a few weeks before the wedding…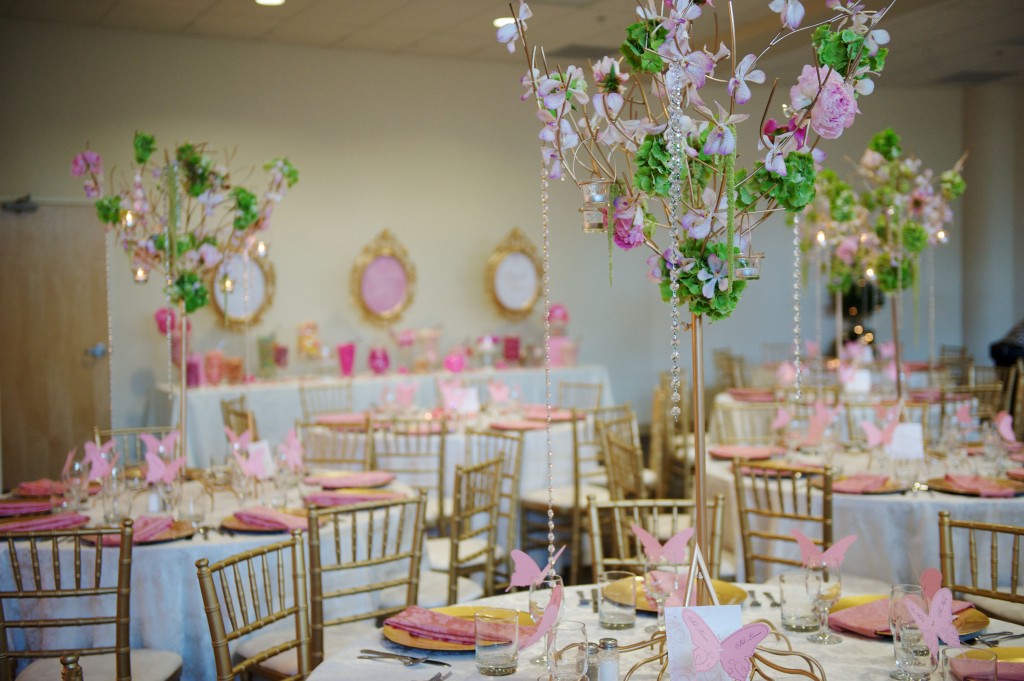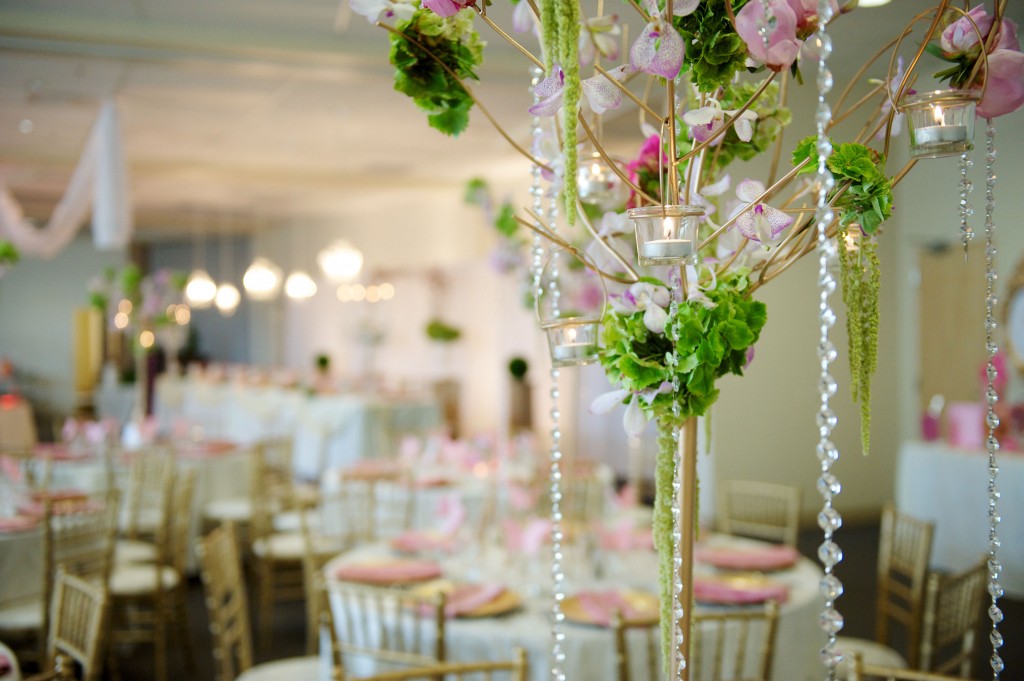 Voila! These gorgeous centrepieces were designed by La Piazza Dasee, and the gold metal trees, crystal garlands and hanging votives were supplied by Elegant Touches. Danielle's father worked his handy-magic to hang five chandeliers over the head table. Special thanks to Gayeung for assisting me throughout the day!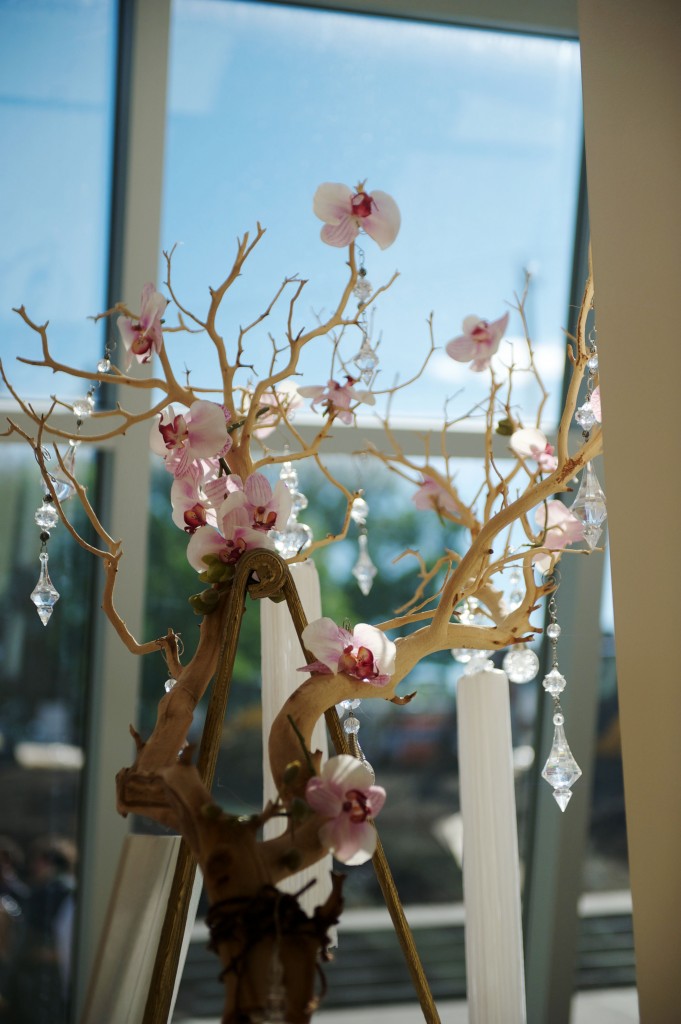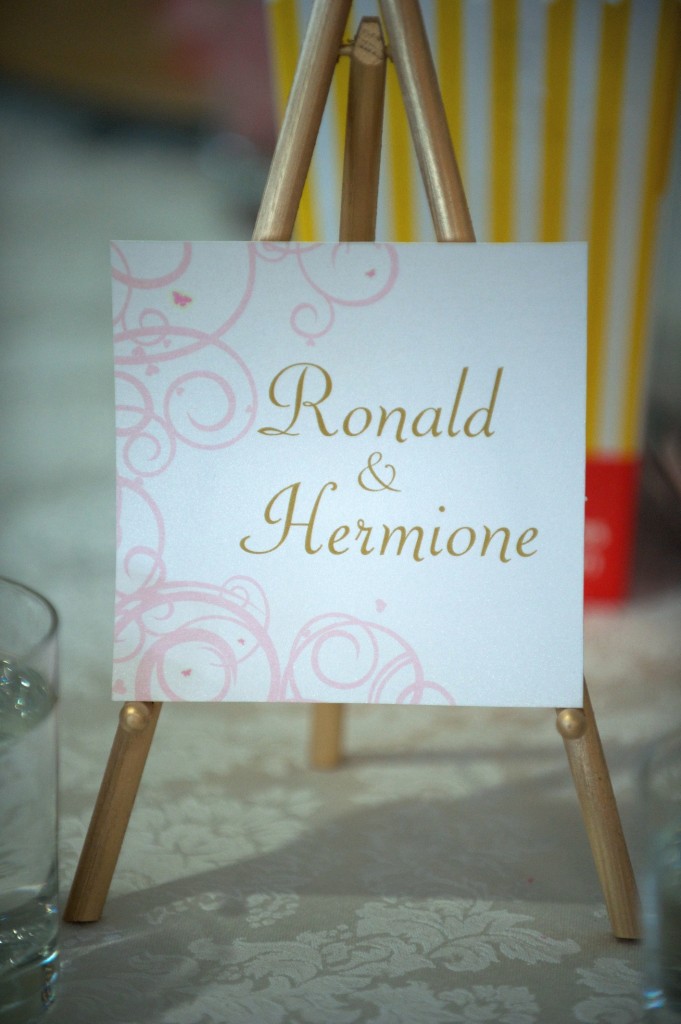 The table names were of famous couples, and guests had to guess which movie or T.V. show the couple was from before they could eat. Any guesses on the above?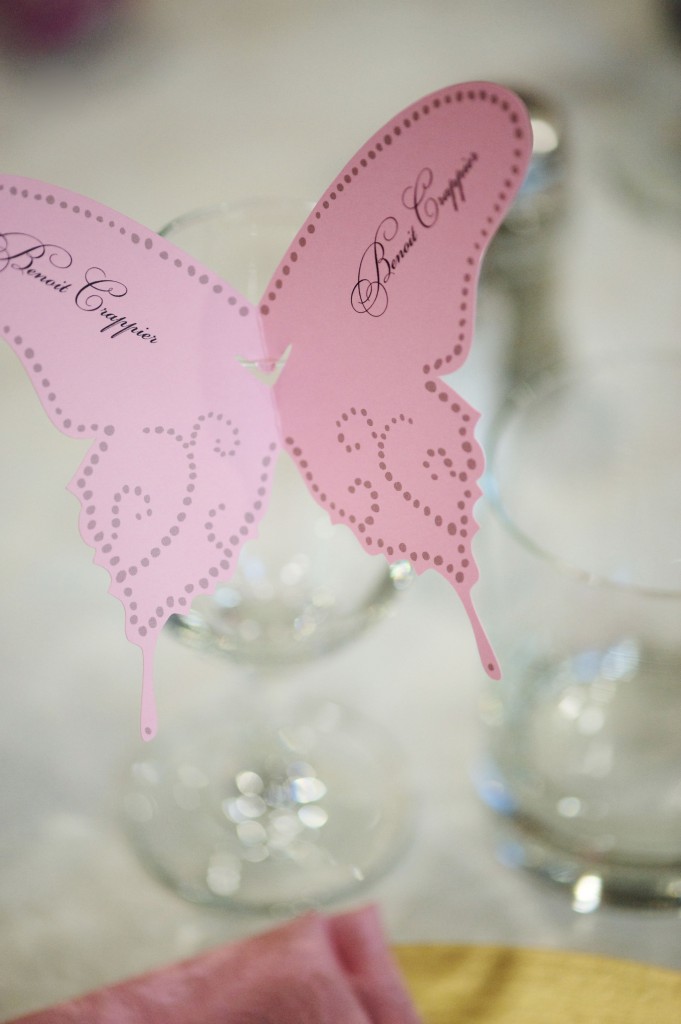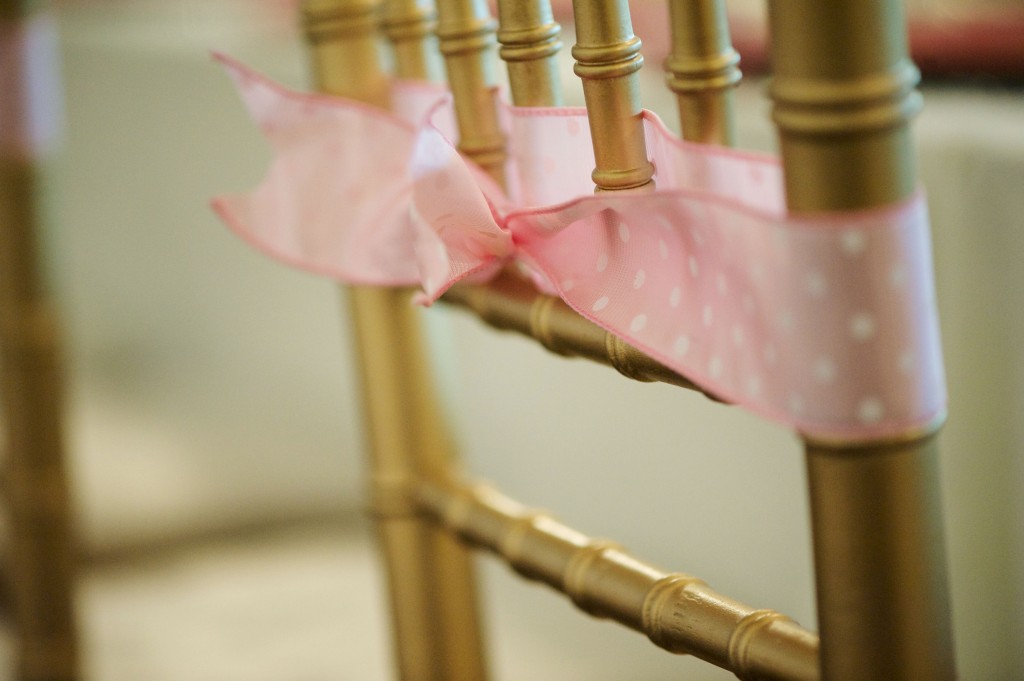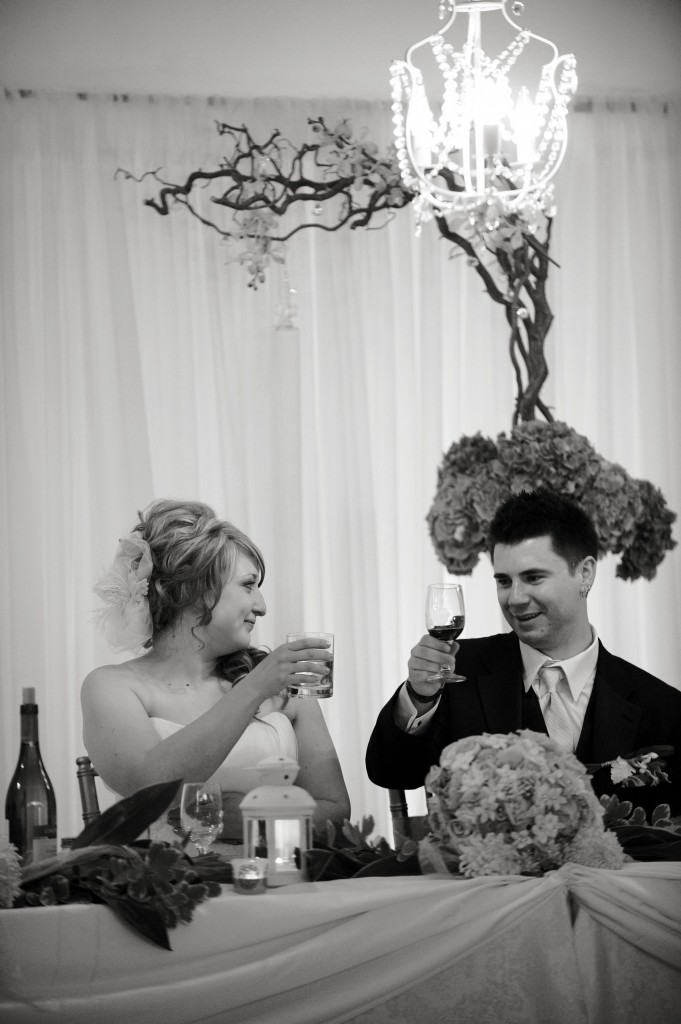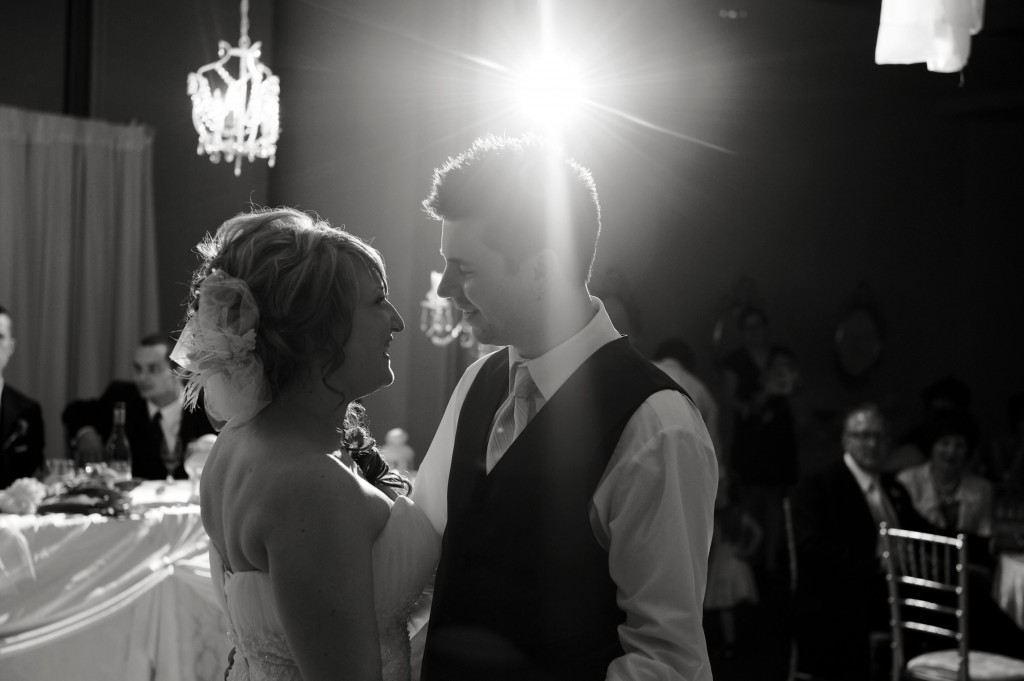 Danielle + Chris: It was an absolute pleasure to work with you on your wedding. I wish you a long and happy marriage – félicitations!
Jennifer