Posts Tagged: The Fairmont Jasper Park Lodge
10/20/16
While we're based in Edmonton, Alberta, we've had the pleasure of planning and designing weddings in many beautiful destinations – both in Canada and abroad! This series will showcase some of our favourite locations including information for couples considering a wedding away from home.
+  +  +  +  +  +  +  +  +  +  +
Destination 'I Do' Wedding Series: Jasper, Alberta
Less than a 4-hour drive from Edmonton, we're incredibly fortunate to have Jasper National Park in our "backyard." Many Edmontonians have grown up with fond memories of winter ski trips and summer camping trips to the area, so it's no surprise that it is a desirable wedding destination for both local Albertans and visitors from around the globe.
From snow-capped mountains to turquoise lakes, Jasper offers captivating landscapes year round. These aren't postcards – they're real wedding photos, folks!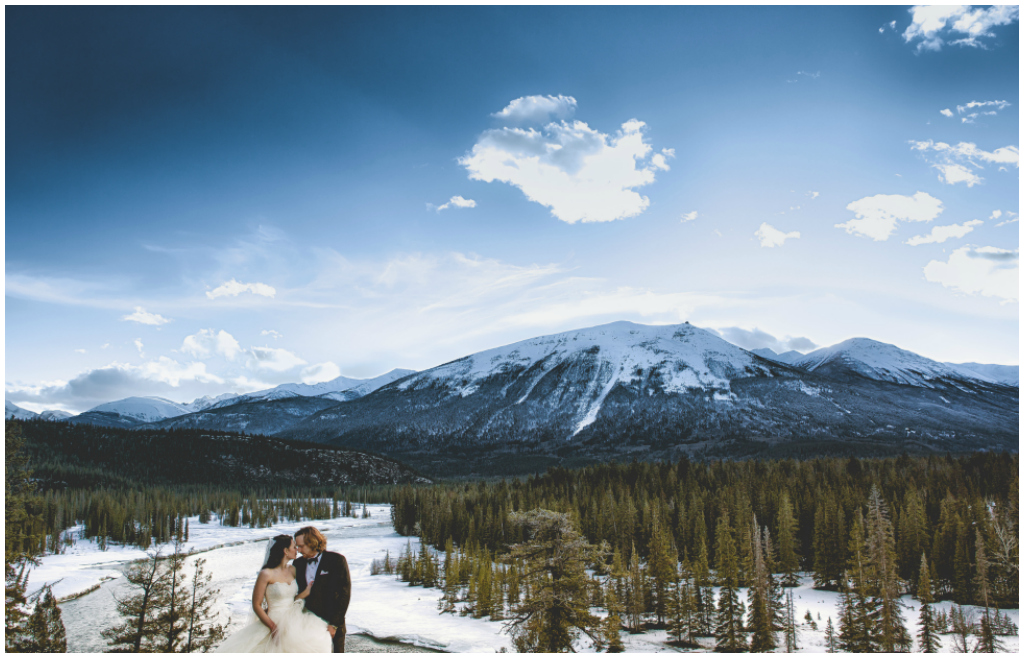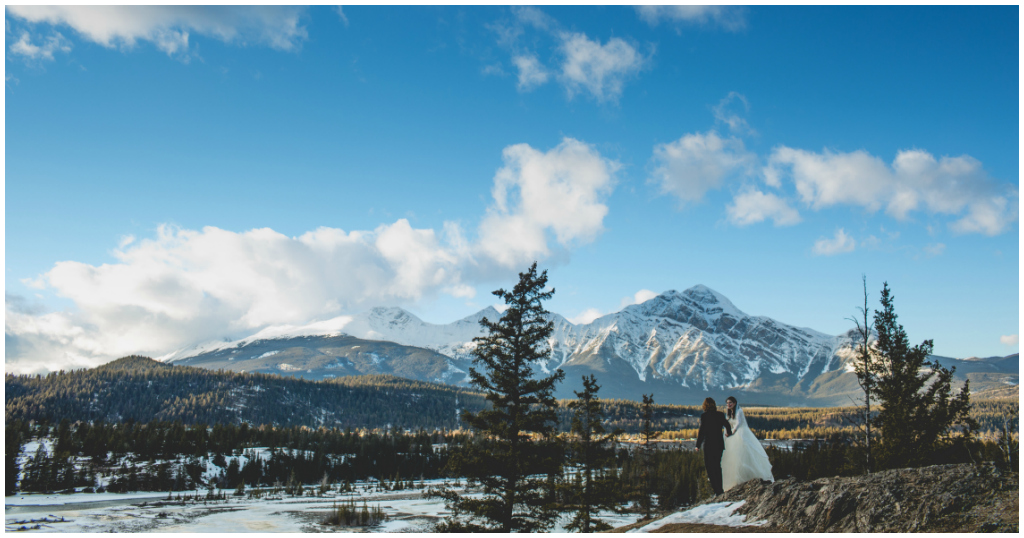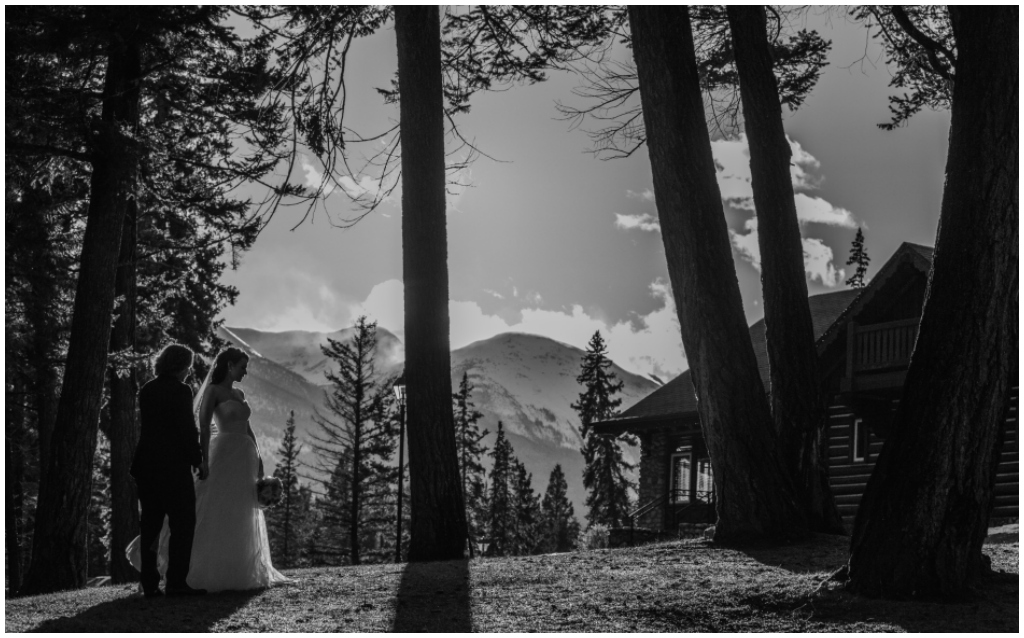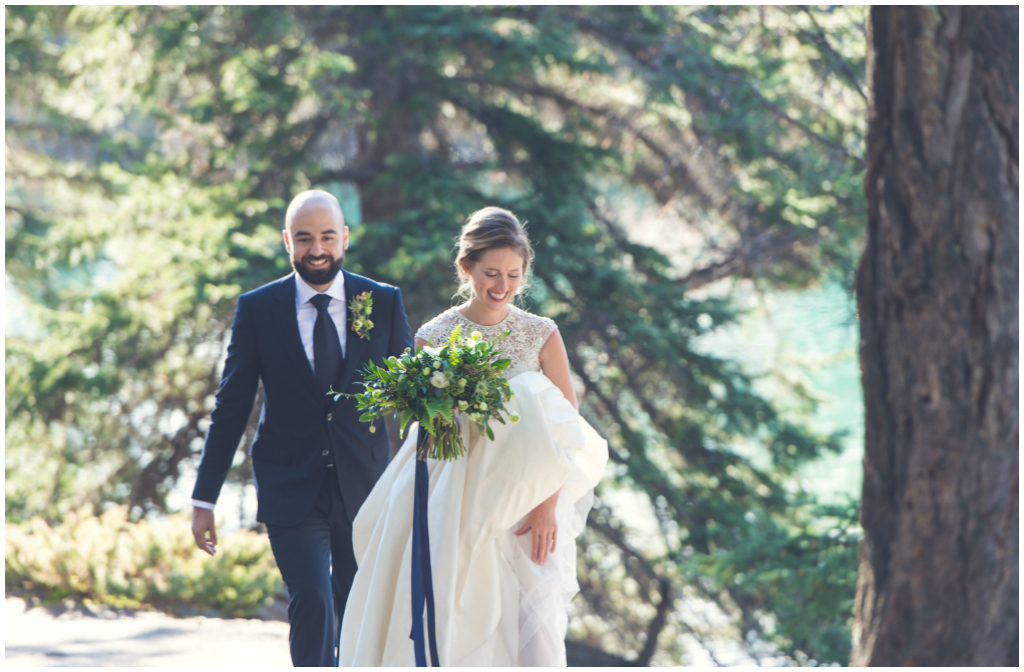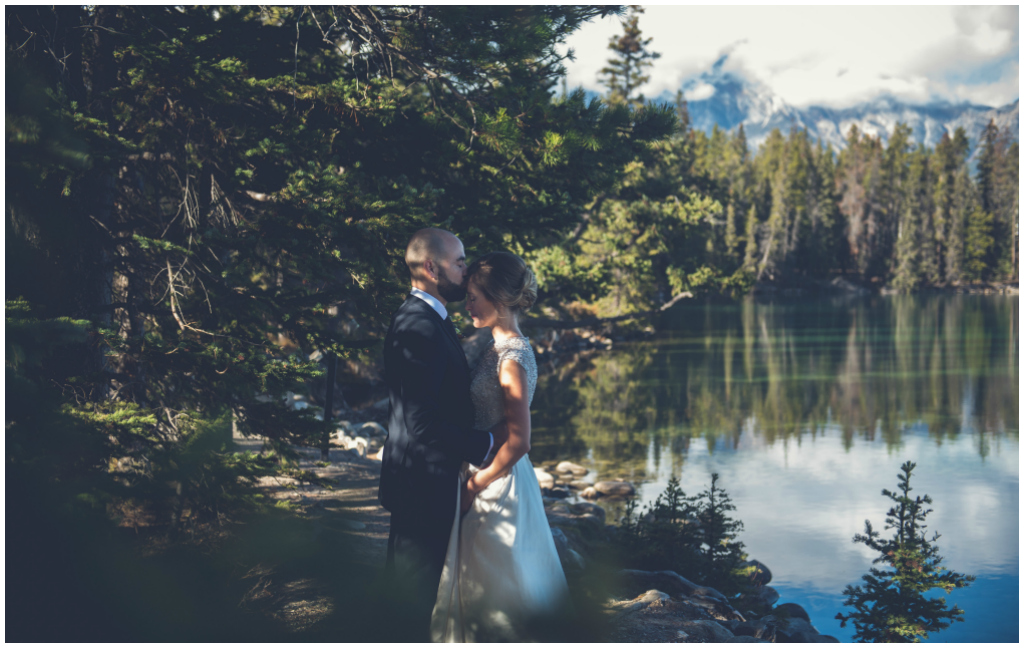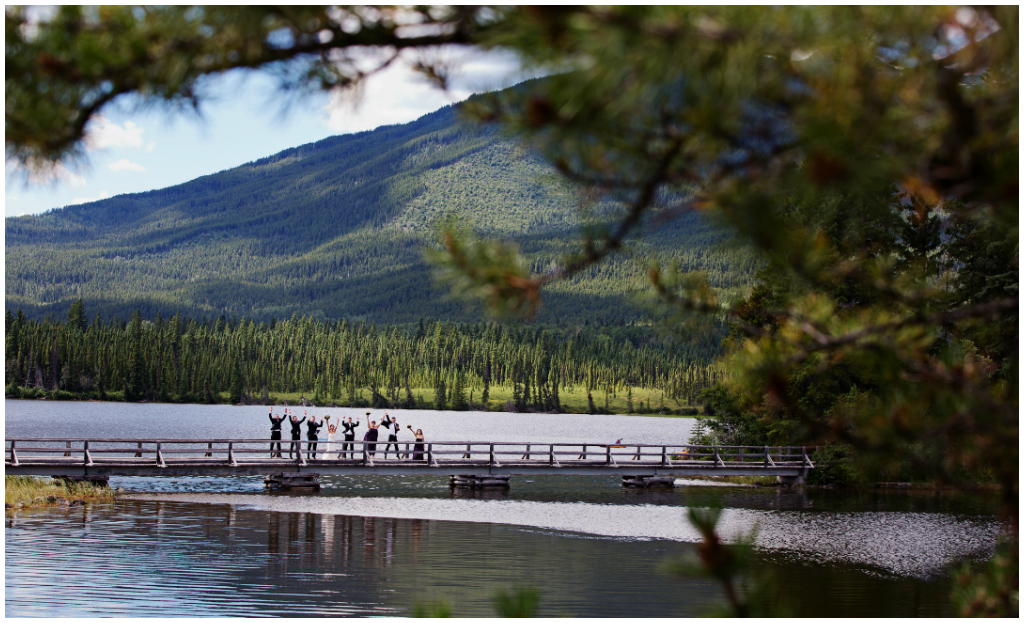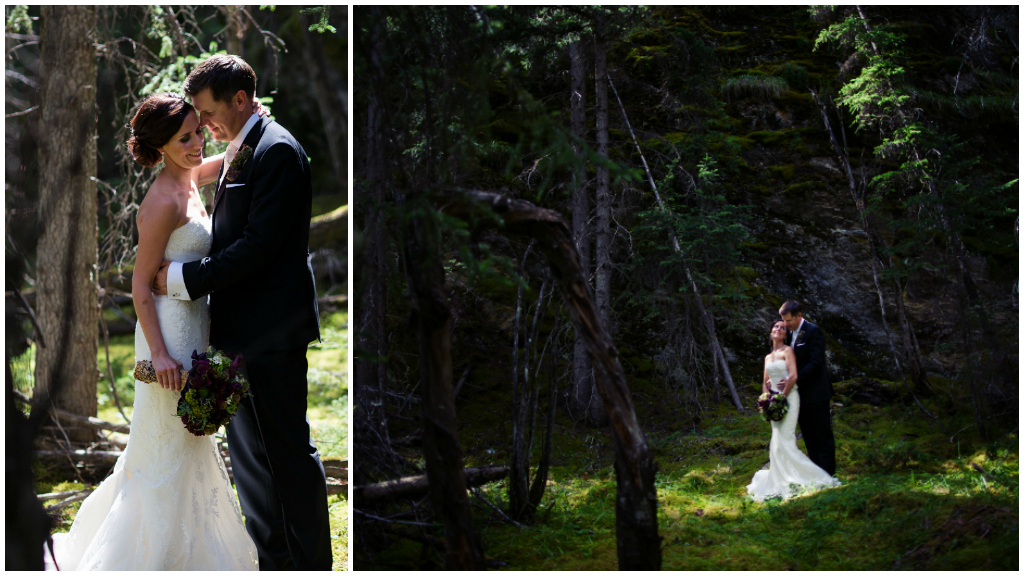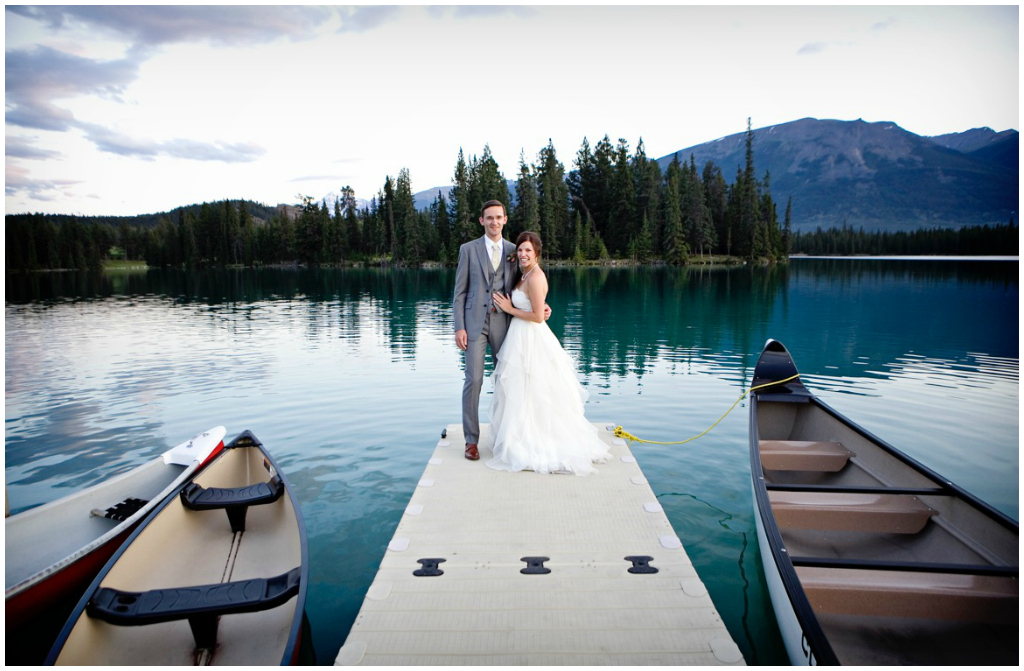 Our most favourite venue in Jasper is The Fairmont Jasper Park Lodge. This iconic lakefront property has a truly special feeling when you step foot on the grounds. It is a tranquil retreat in the midst of unspoiled nature, and the service and cuisine are top-notch.
JPL has recently completed extensive renovations to the property including over 90% of the guest rooms and signature cabins. Here are a few images from our past weddings at The Lodge: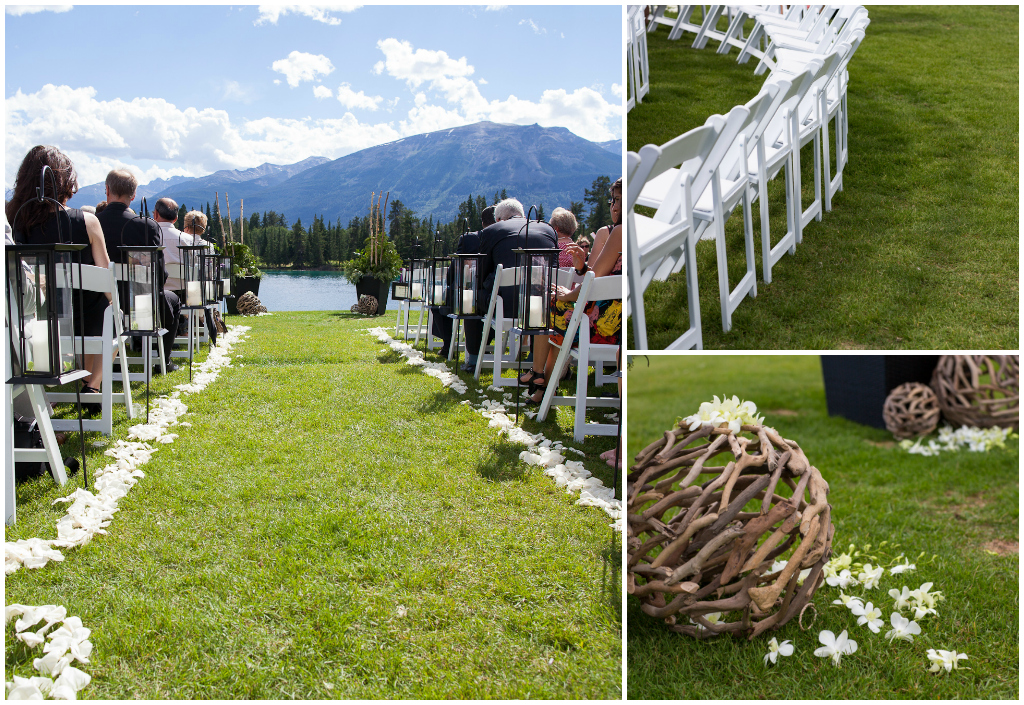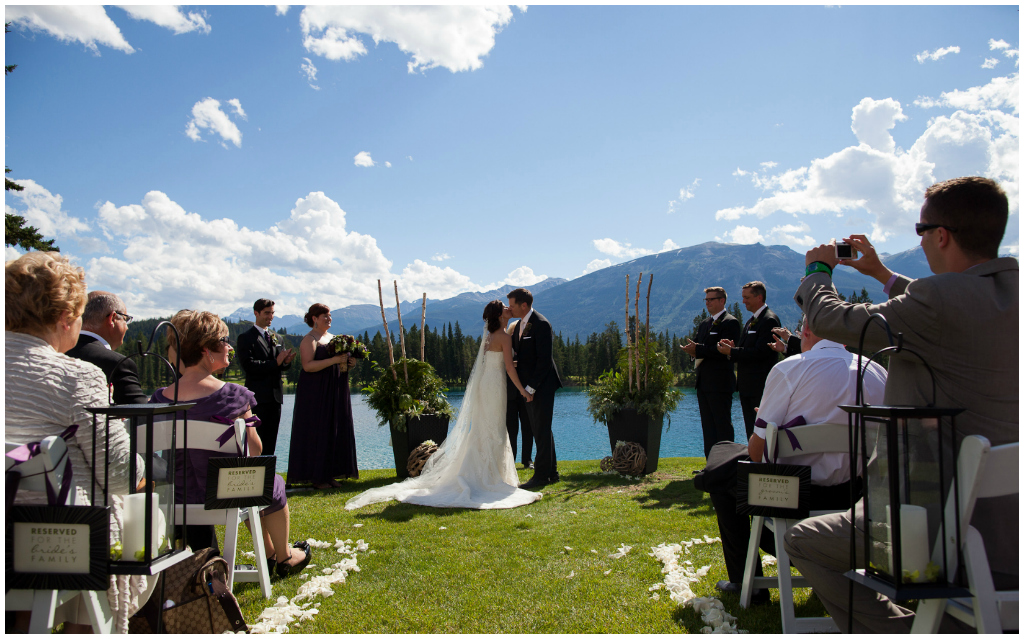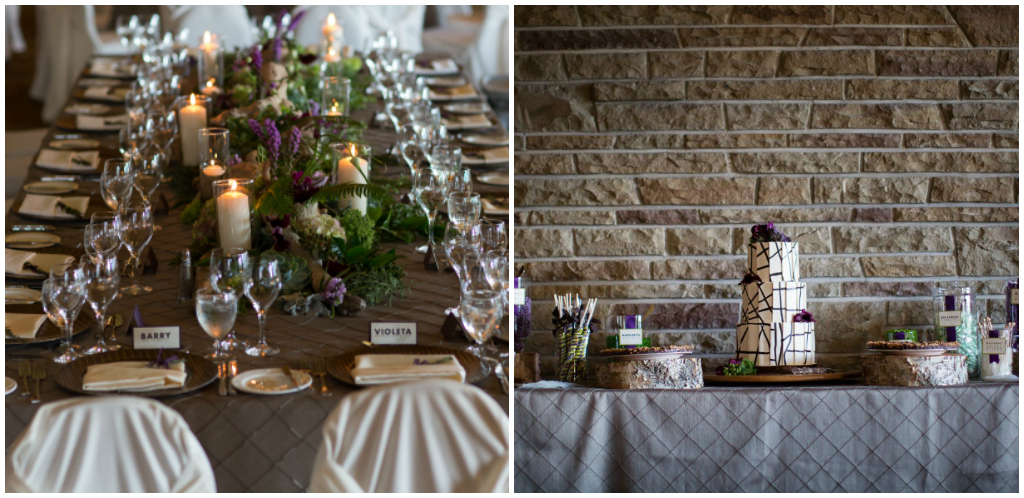 Real Wedding: Violeta + Barry // Kelly Redinger Photographer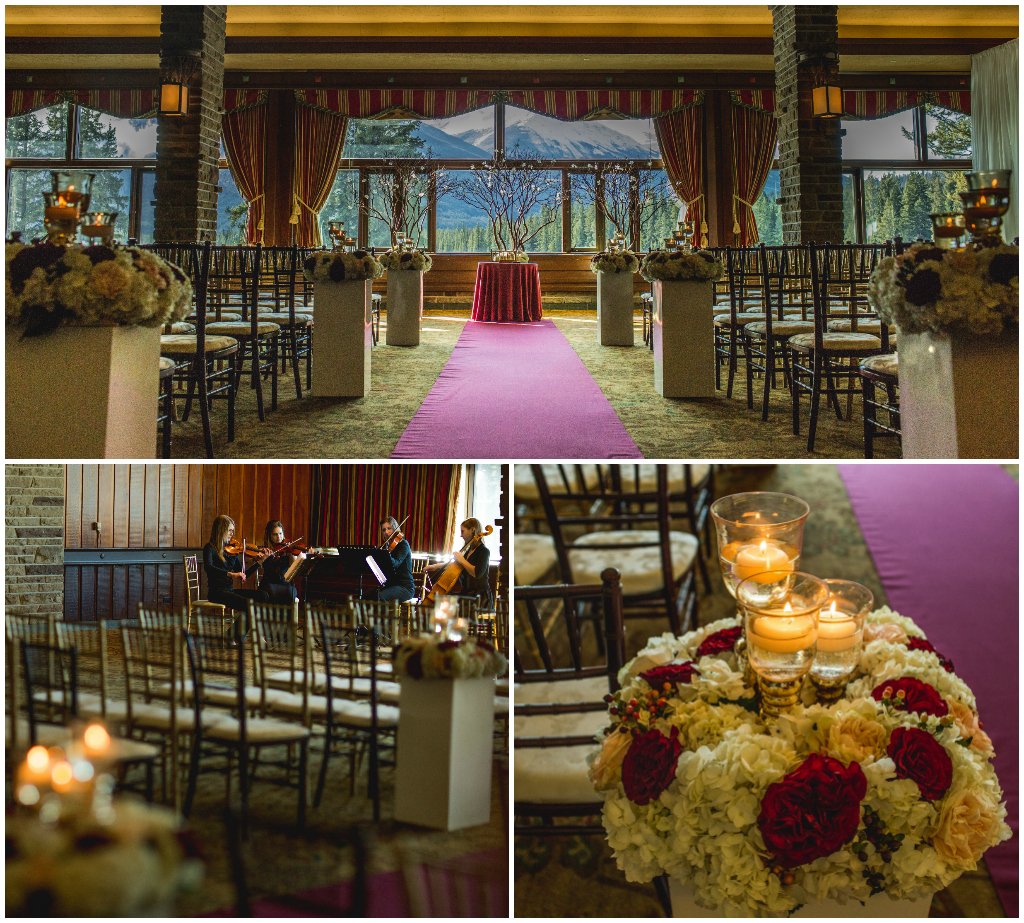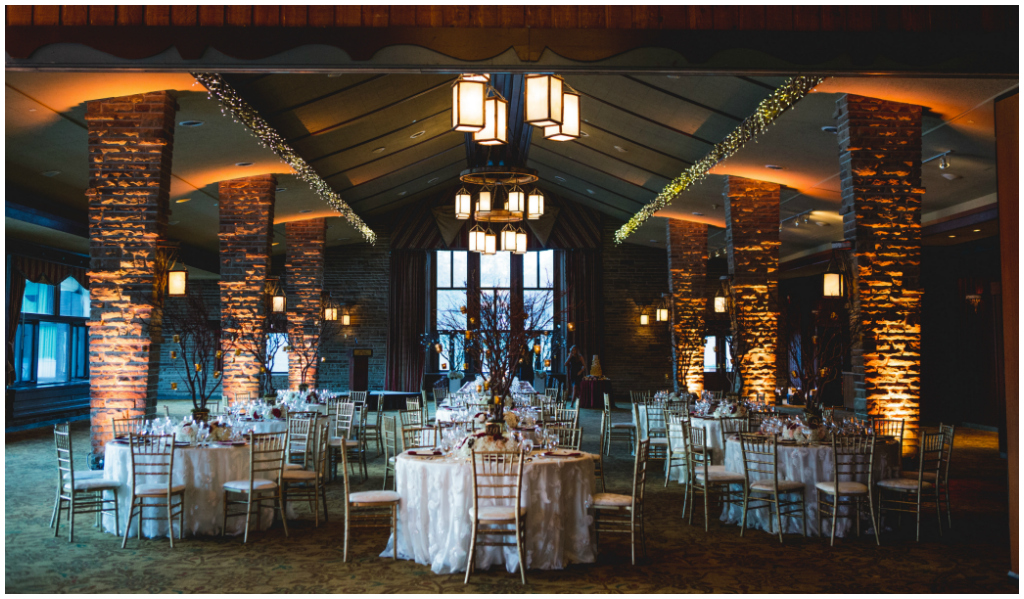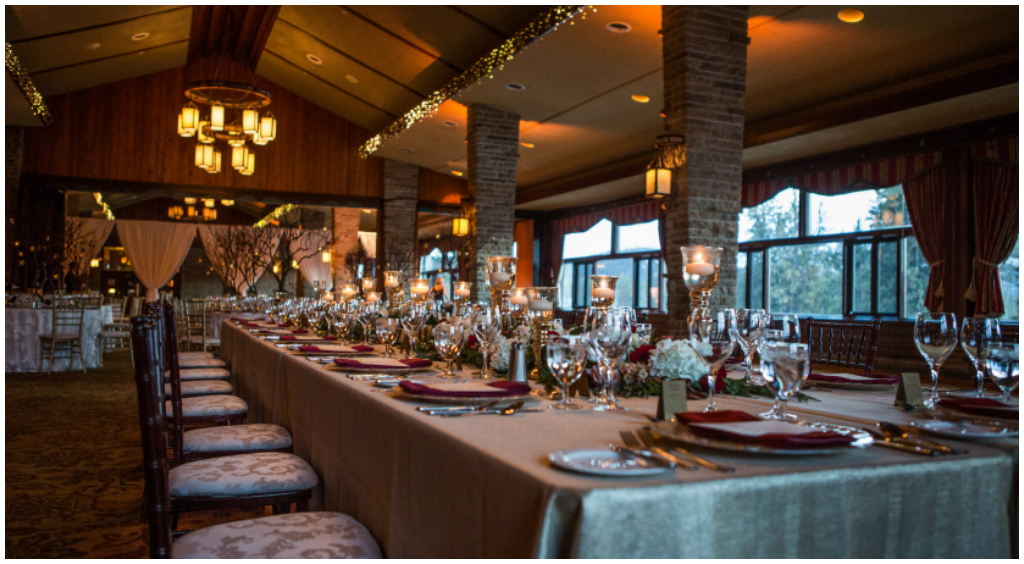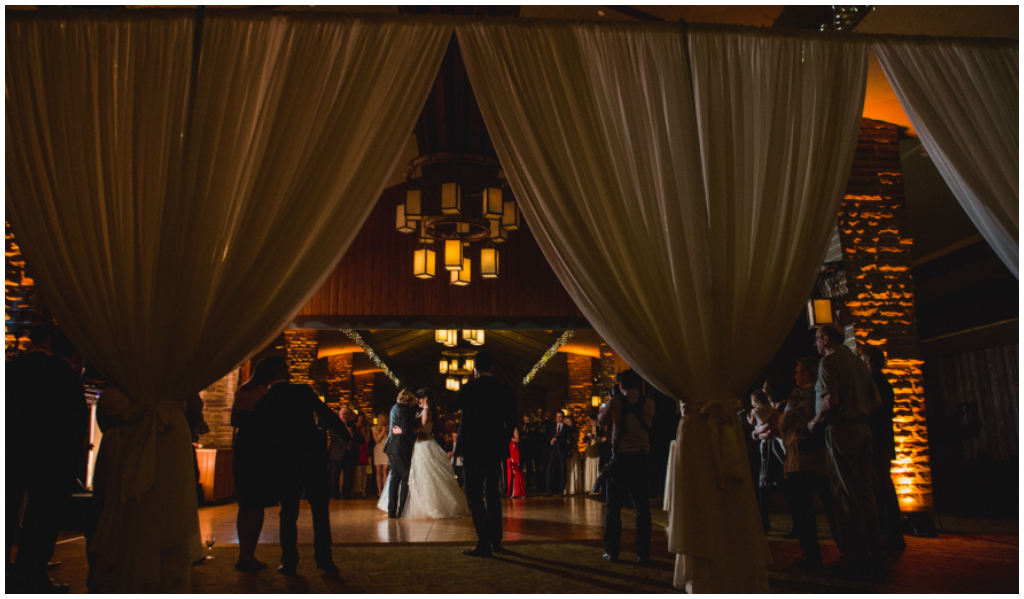 Real Wedding: Valentine's Day Wedding // Carey Nash Photography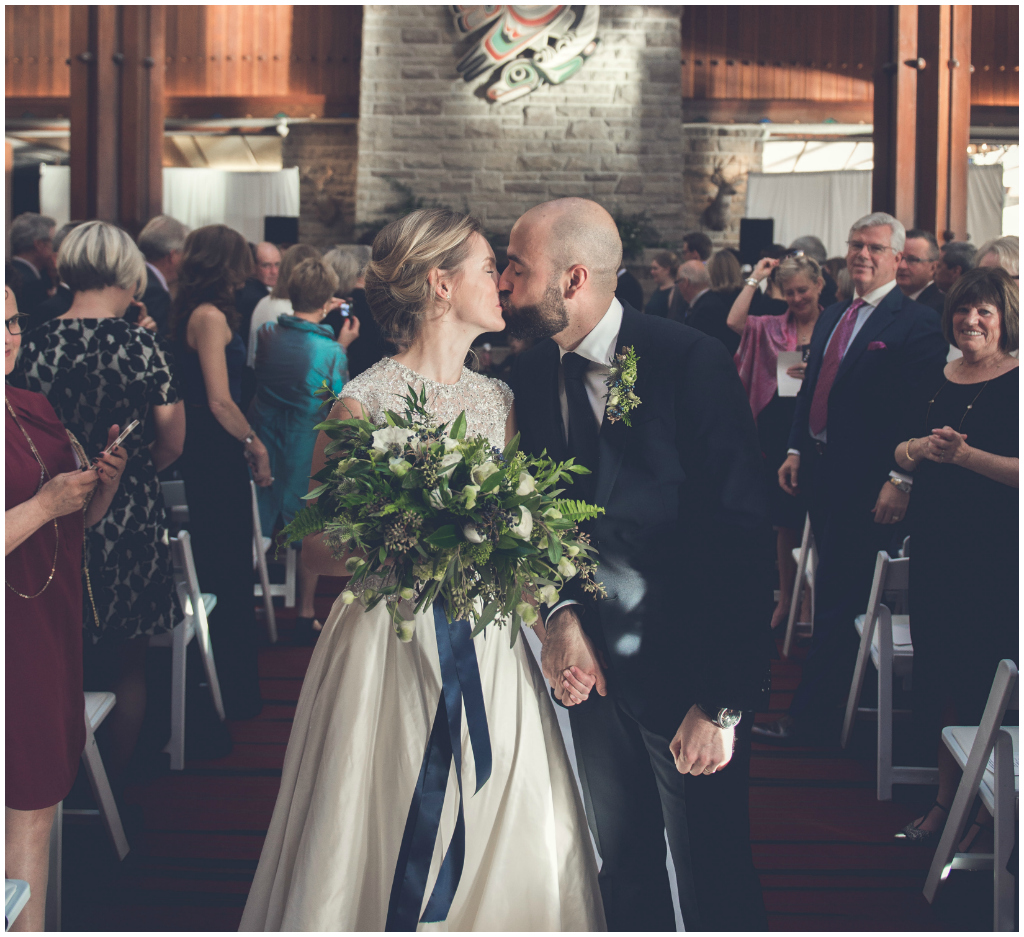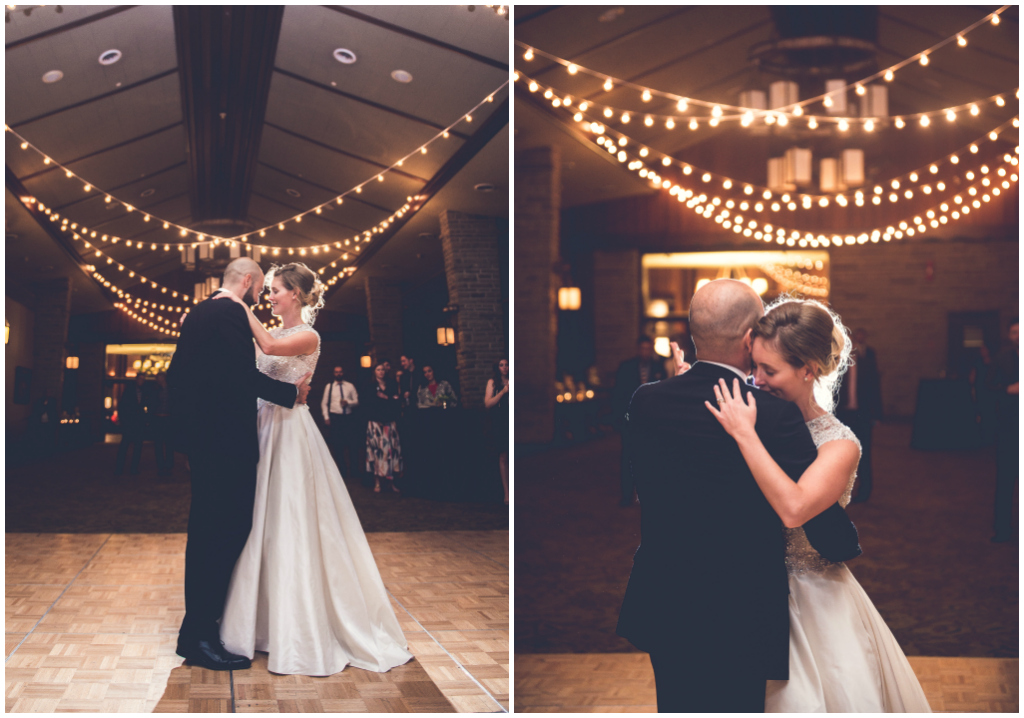 Real Wedding: Cybil + Brian // Meaghan Milne Photography
View more of our past weddings at The Fairmont Jasper Park Lodge:
Wendy + Trevor // Blake Loates Photography
Andrea + Colin // Rachel Boekel Photography
+  +  +  +  +  +  +  +  +  +  +
Jennifer + Team | Jennifer Bergman Weddings
Jasper Wedding Planning + Design
The Fairmont Jasper Park Lodge Wedding Planner
Save
Save
10/17/16
I first met Cybil and Brian in Toronto, Canada on the very day they were leaving the country and moving to São Paulo, Brazil! Despite such a huge life change on the horizon, they were incredibly calm when we chatted about their Jasper Park Lodge destination wedding.
Besides getting married in a beautiful, natural location, Cybil and Brian wanted to celebrate with all their favourite people over the course of a weekend since they would be living so far away before the wedding. Jasper is a special place for Cybil and her family, as they spent a lot of time there throughout her childhood skiing at Marmot Basin and enjoying summers at the lakes.
Cybil and Brian's love radiated throughout the wedding weekend and we felt so welcomed by these warm families. Meaghan Milne, a good friend of the couple, travelled from Toronto to photograph their day, and she did an incredible job capturing the emotion of the festivities.
Cheers to love and adventure!
Jennifer + Team | Jennifer Bergman Weddings
Jasper Wedding Planning + Design
+  +  +  +  +  +  +  +  +  +  +
Credits:
10/21/15
For C+B, The Fairmont Jasper Park Lodge is not just a beautiful mountain resort. It holds special meaning in their relationship, as it is where they first met while attending a conference as University students. Ten years later, they chose to hold their wedding here – on Valentine's Day. It doesn't get more romantic than that!
For privacy reasons we aren't sharing any photos of the happy couple and their guests, but we wanted to showcase some of the gorgeous décor we designed, and acknowledge the talented team of event professionals who helped bring this day to life.
The luxurious custom invitation and stationery suite by Palettera featured gold foil application and letterpress printing, with custom illustrations of places of significance to their love story. The invitations were delivered in gorgeous boxes lined with red rose paper and finished with satin ribbon.
Guest tables were dressed in cream overlays with embroidered appliques, giving a soft and romantic look to the Beauvert Ballroom. Natural Manzanita tree centrepieces designed by fabLOOMosity twinkled with gold votives that hung from the branches, while a base of hydrangea and lush garden roses spilled onto the tables. Pearl glass charger plates, cranberry napkins and letterpress menus completed each setting.
The 18-person wedding party sat at a dramatic King's Table covered in a lush floral tablescape of textural greens, cream and burgundy blooms, and ample candlelight.
The Art of Cake designed a gorgeous four-tier cake covered in hand-sculpted gold petals.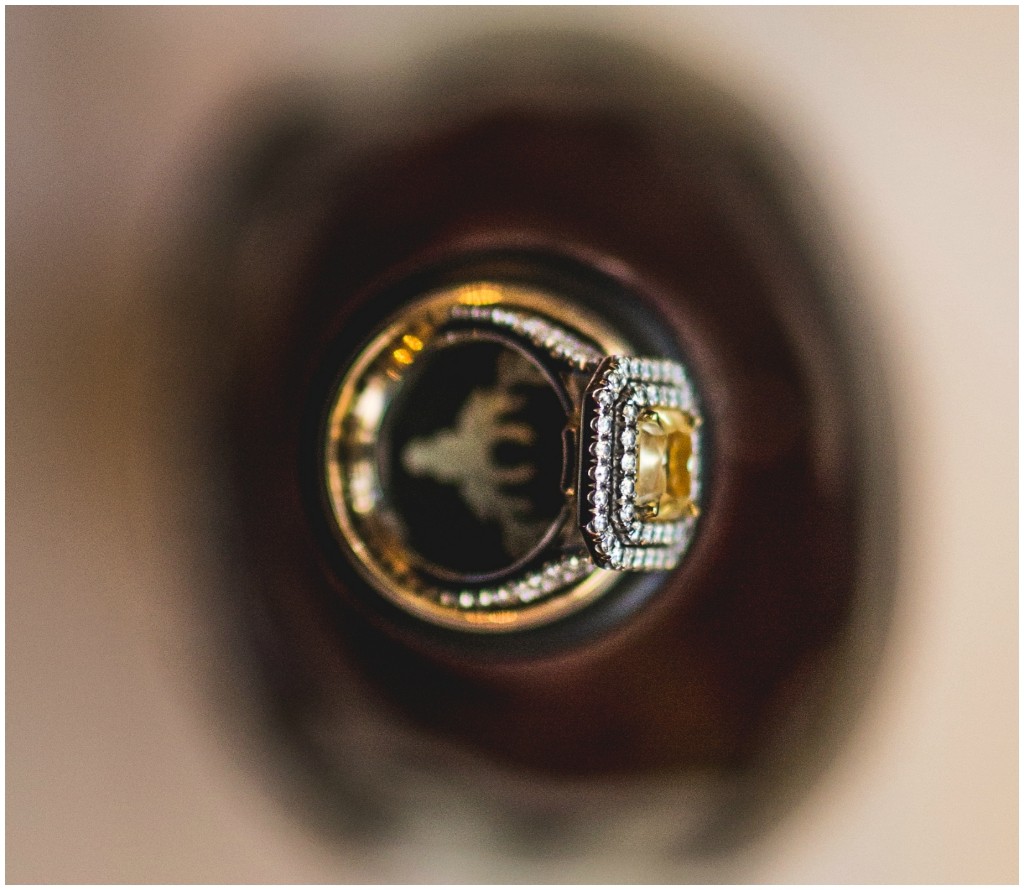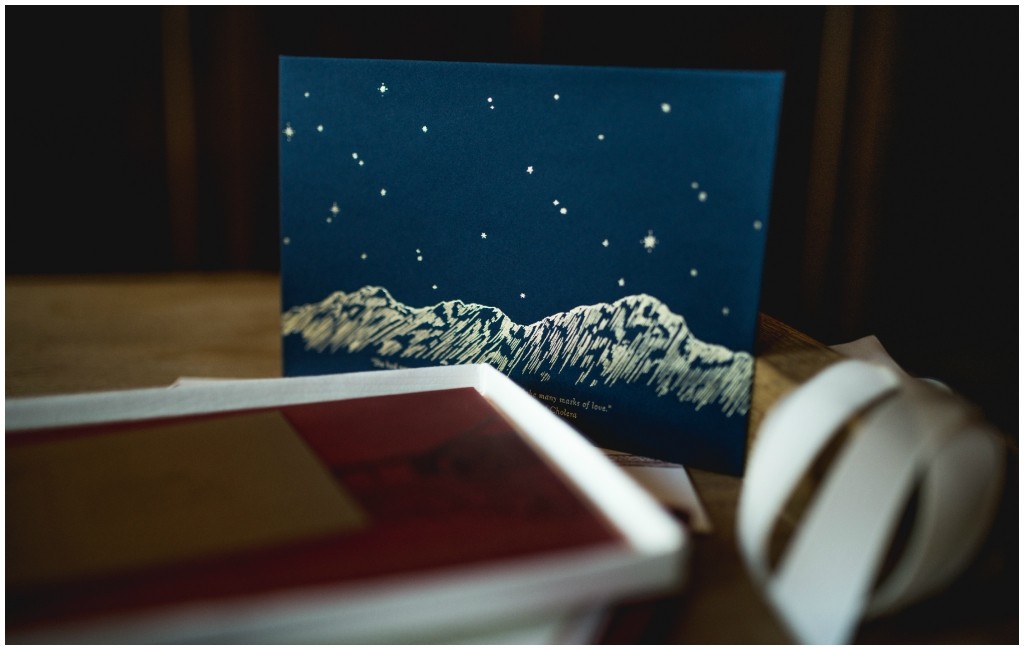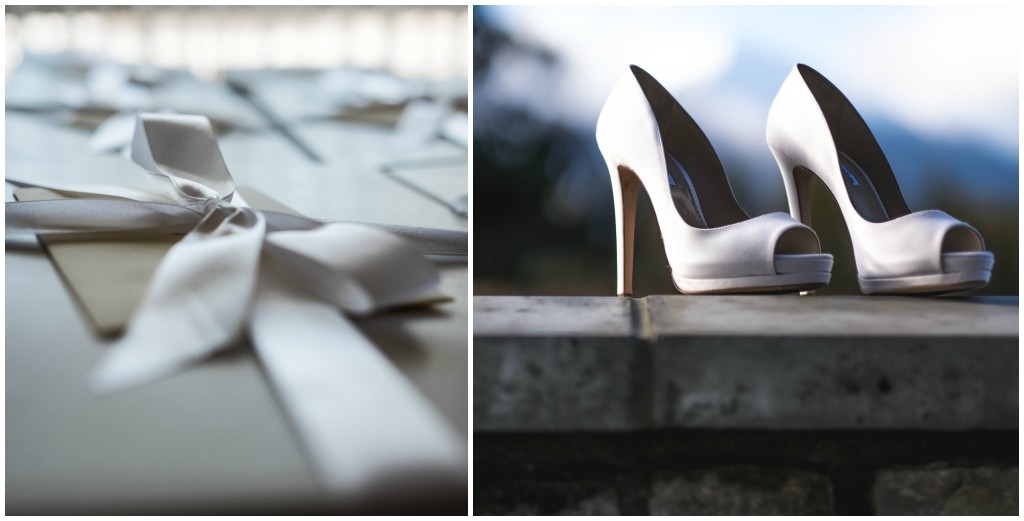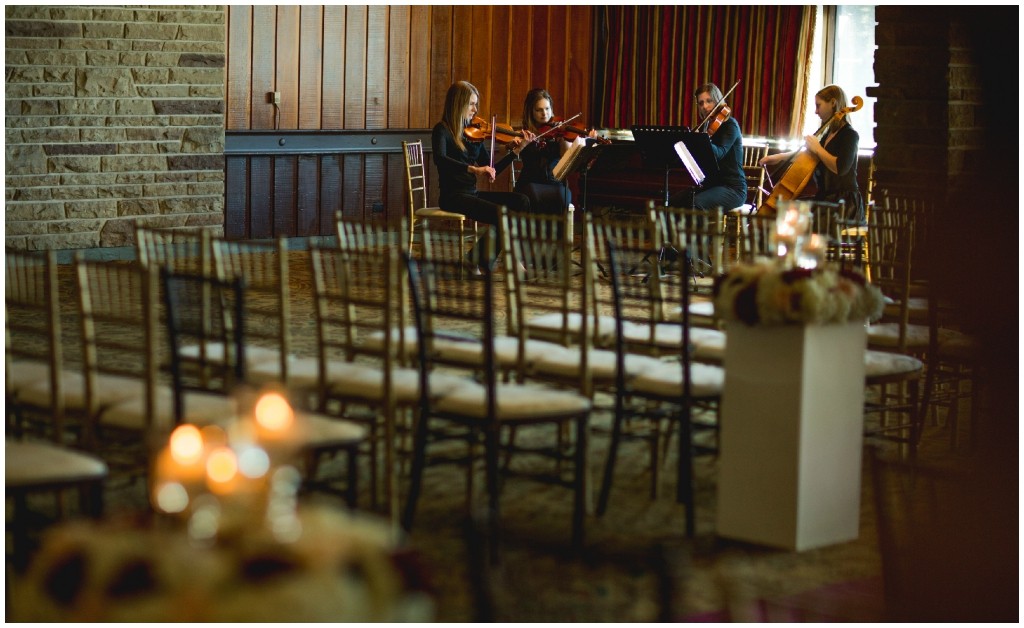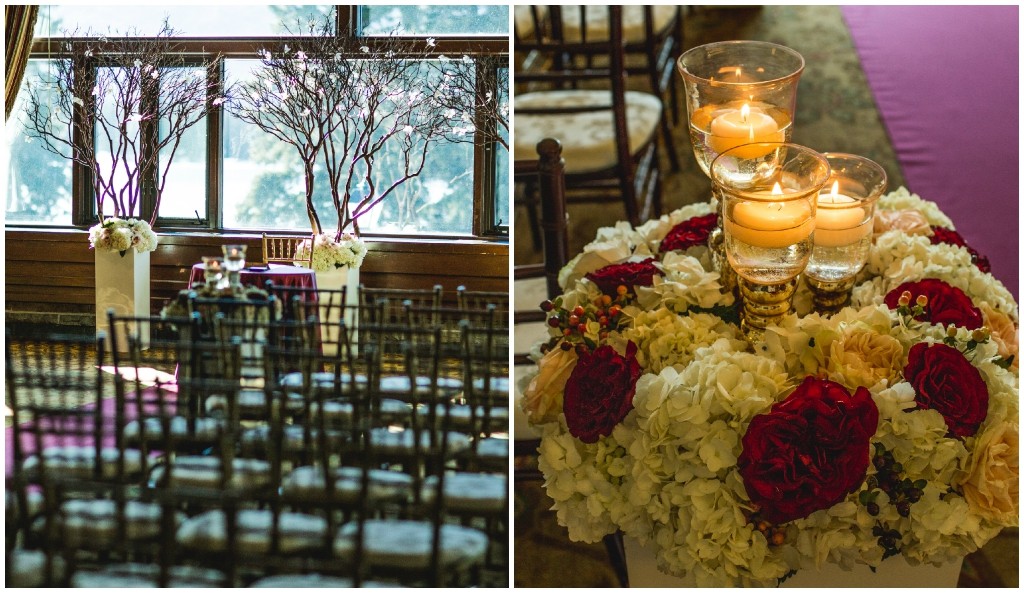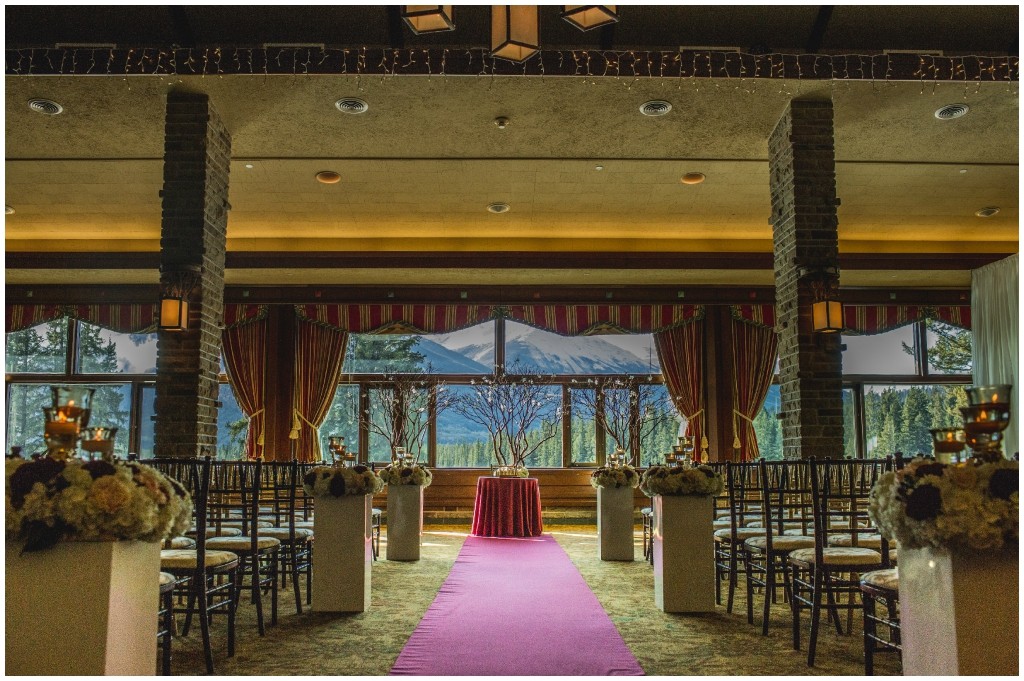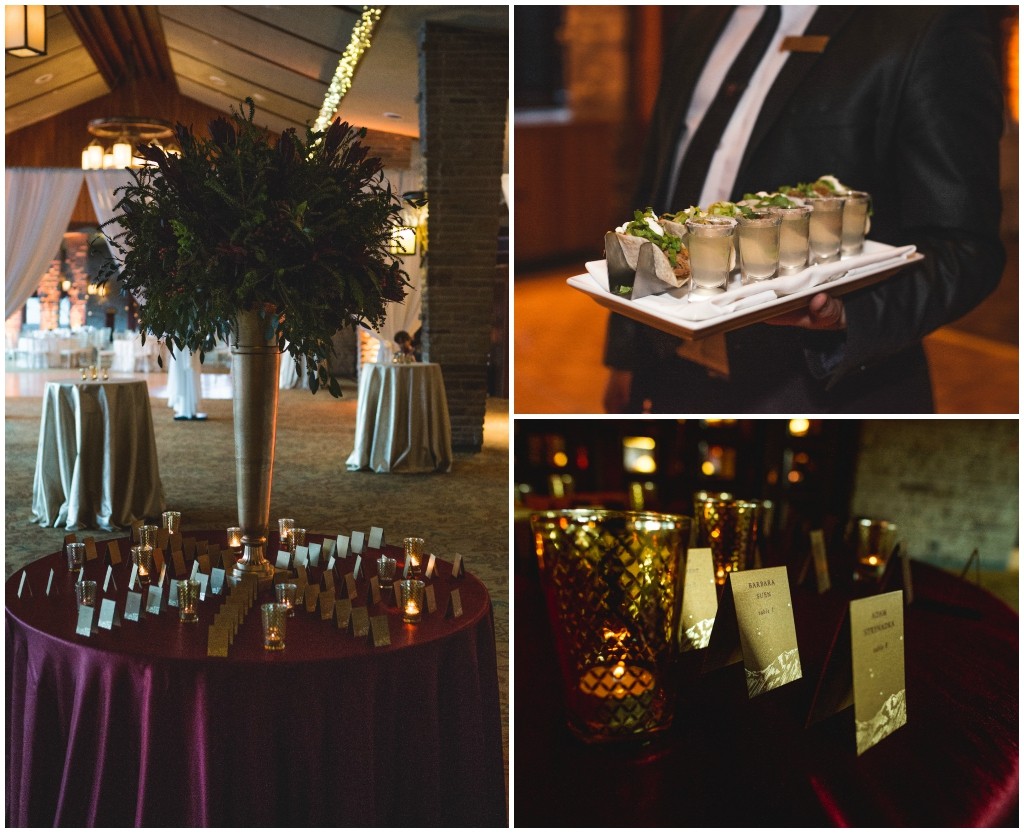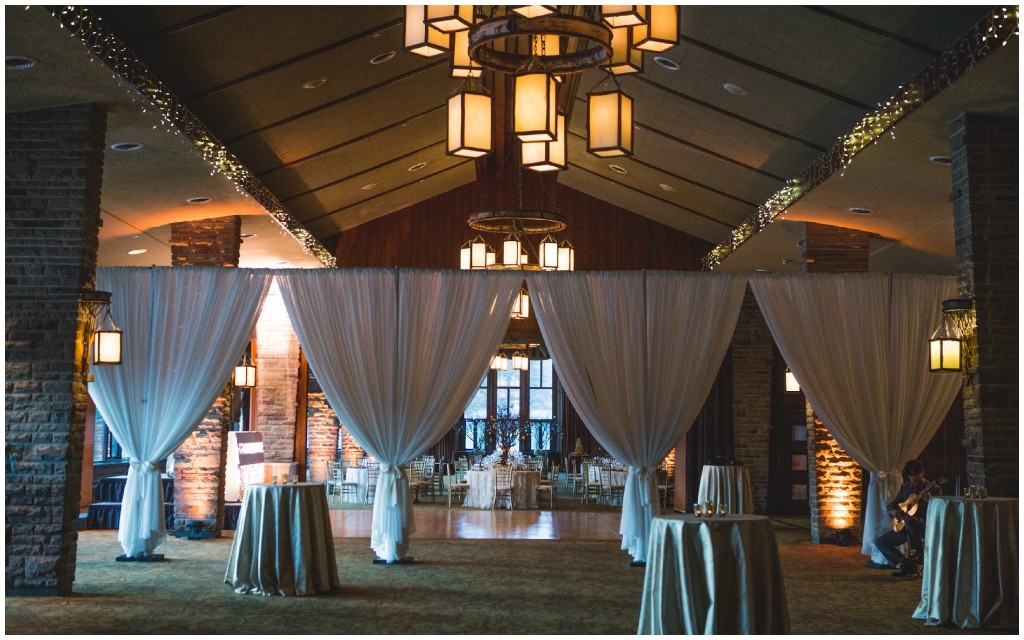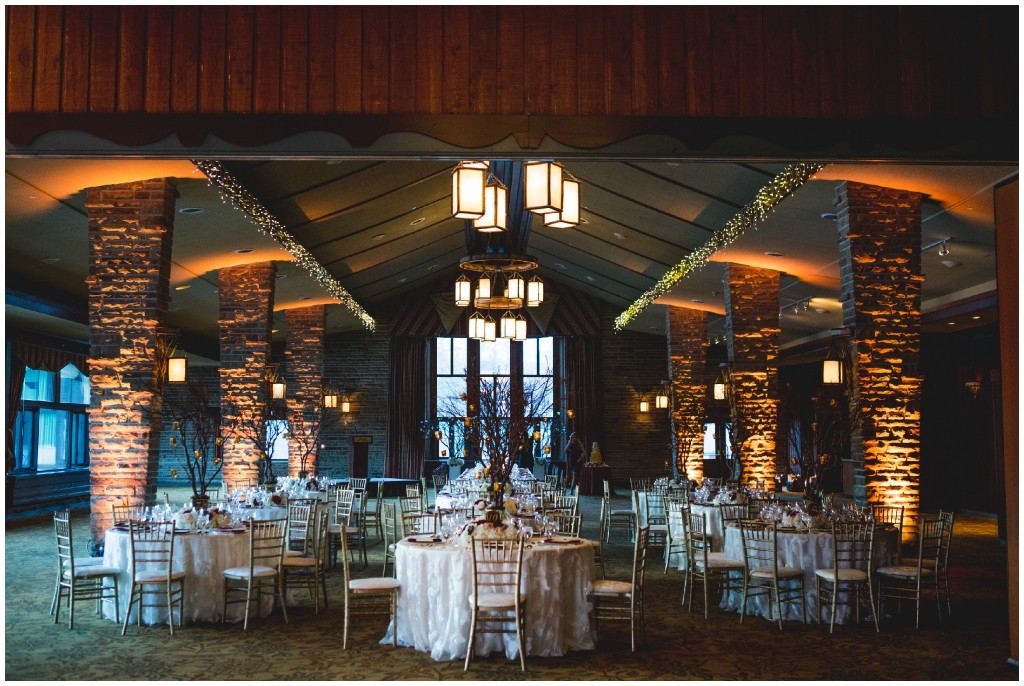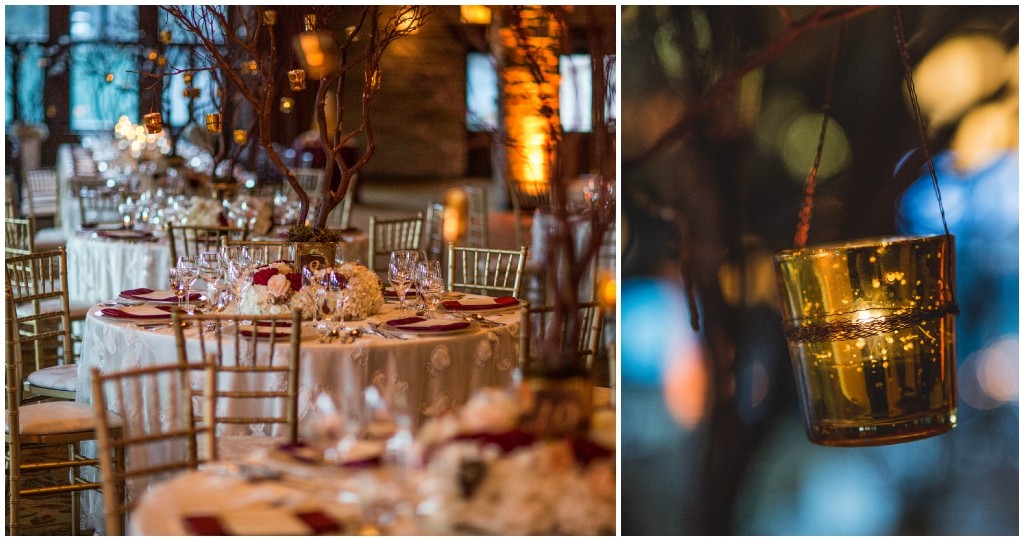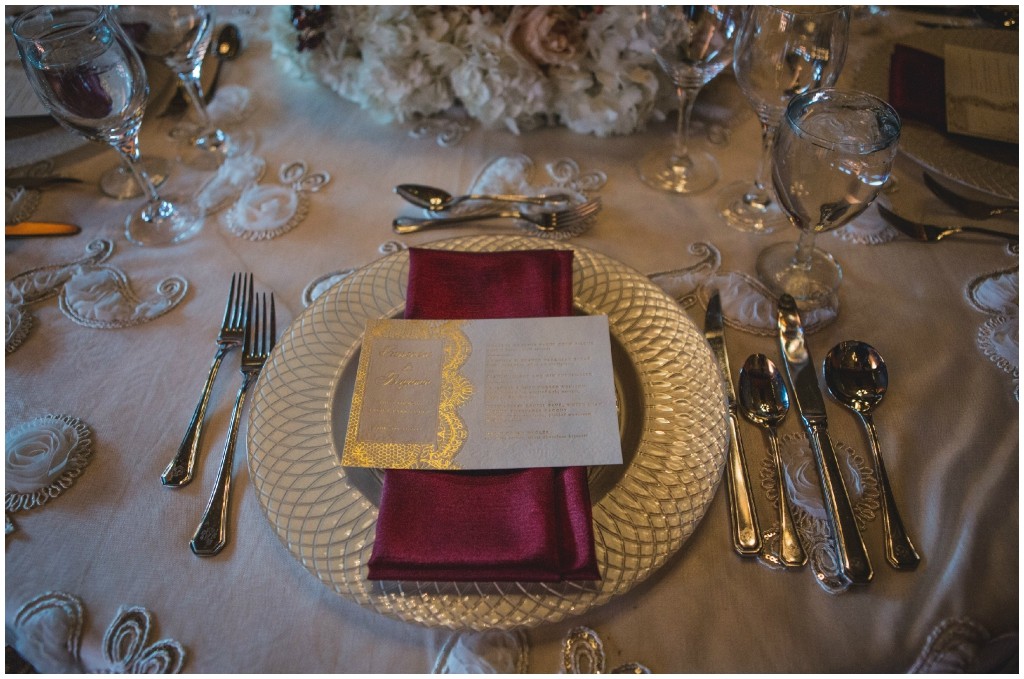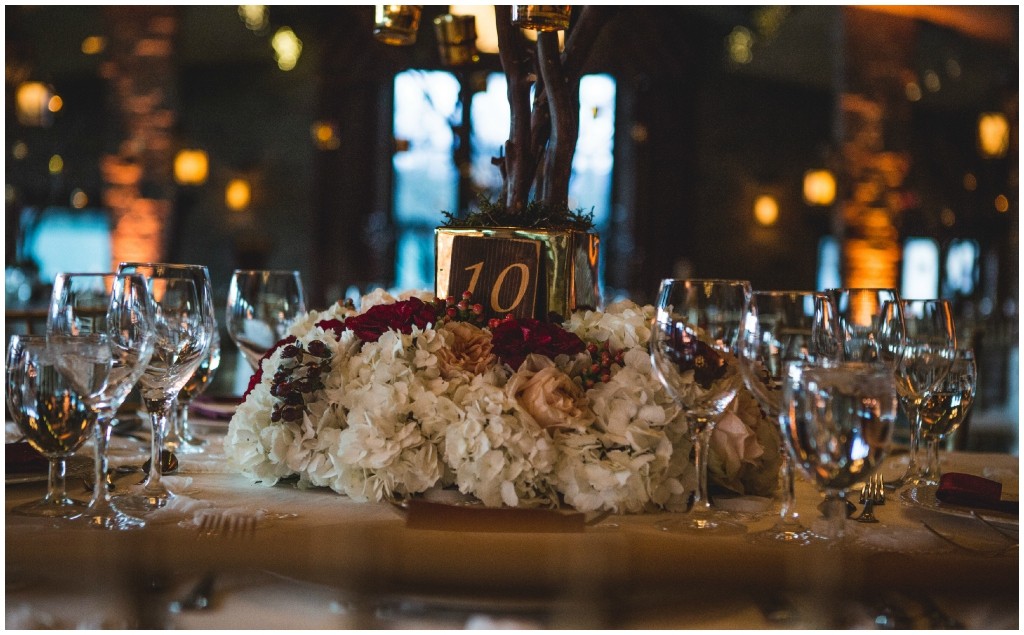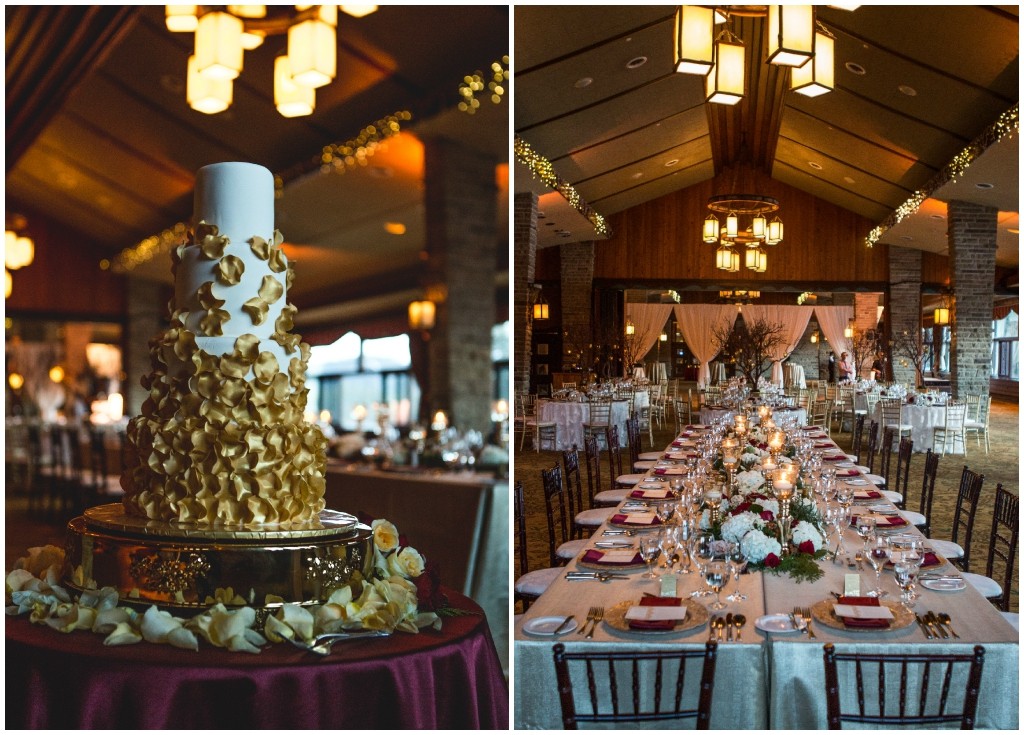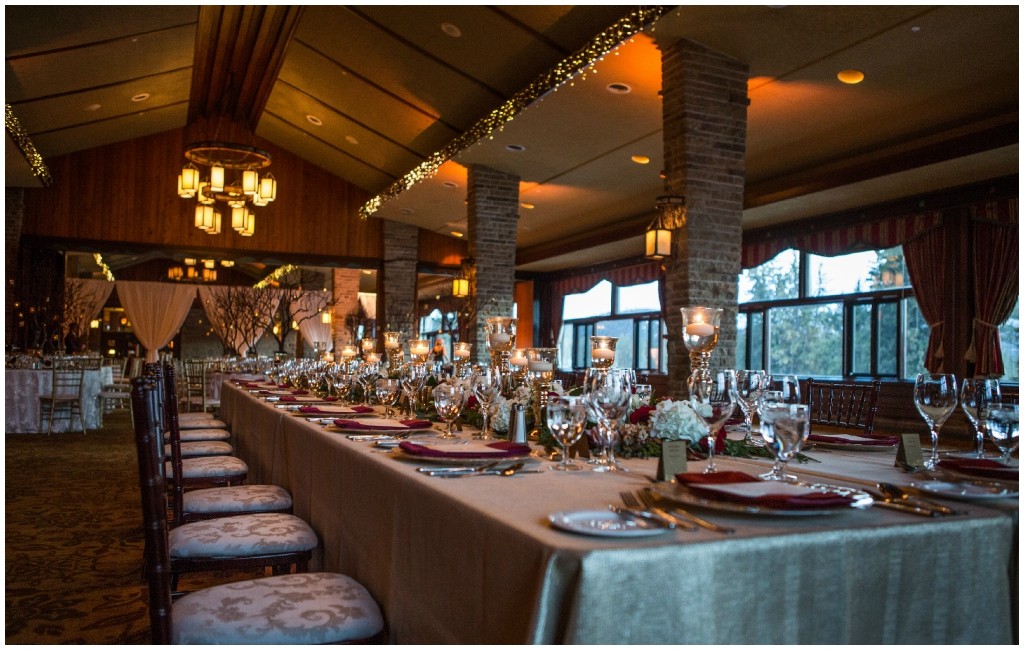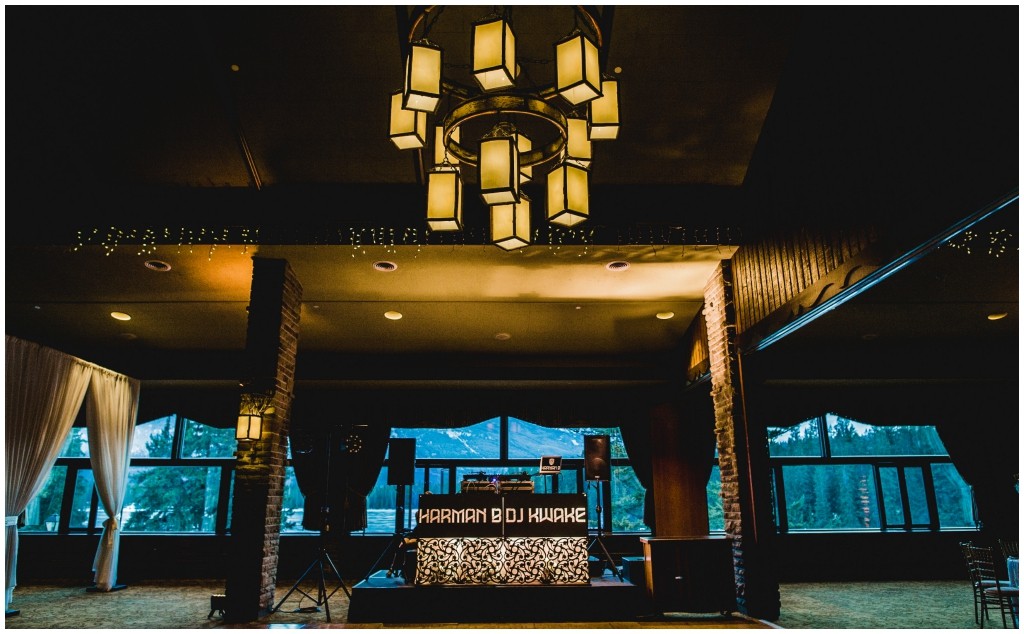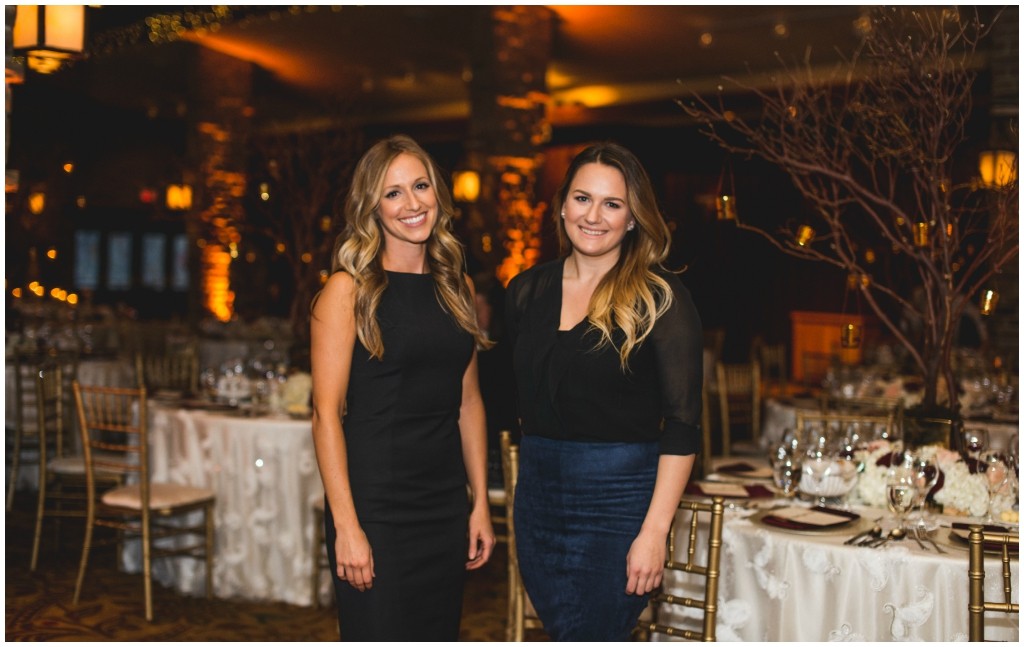 Jennifer + Team | Jennifer Bergman Weddings
Jasper Park Lodge Wedding Planning + Design
+  +  +  +  +  +  +  +  +  +  +
Credits: