Posts Tagged: Tammy Banting Edmonton Officiant
08/8/16
We first met Tiara when she attended one of our wedding planning workshops, and we were thrilled when she and Ricky decided they wanted our help to ensure their wedding day ran smoothly. You couldn't meet a more kind or caring couple, and after getting to know their families it came as no surprise why these two are such a great match.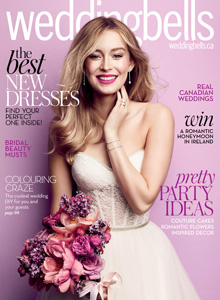 Matrix Hotel in downtown Edmonton served as the backdrop to their special day, with both ceremony and reception held at the venue. Tiara + Ricky chose to do a 'first look' and take their photos before the ceremony, setting the tone for a relaxed and fun-filled day. After a delicious meal and some hilarious speeches, guests celebrated until the early hours of the morning with an epic dance party!
Tiara + Ricky's wedding is featured in the Fall/Winter 2016 issue of WeddingBells Magazine – what a perfect memento of such a lovely day!
Suzanne, Lead Coordinator | Jennifer Bergman Weddings
Edmonton Wedding Day Management
+  +  +  +  +  +  +  +  +  +  +
Credits:
03/28/16
After saying 'I Do' in an intimate ceremony at The Fairmont Hotel Macdonald, Charlotte + Frantz wanted to celebrate their marriage by throwing an incredible party for their friends and families. The reception was held six months later at the modern Art Gallery of Alberta. 
Long rectangle tables flanked either side of the reception space, while square tables lined the centre of the room. Layers of geometric patterns on the linens, table runners and chargers enhanced a monochromatic palette of whites and soft greys. Homogenous groupings of all-white florals including callas, hydrangea, peonies and garden roses were angled for a modern look. Luxurious letterpress stationery featured the couple's contemporary monogram, which was also displayed on the DJ booth and custom Violet Chocolate Co. favours.
A dessert bar featured Charlotte + Frantz's favourite sweets, including Nanaimo bars and locally owned Moonshine doughnuts. Fat Franks hot dog truck served delicious late night eats – a perfect way to fuel up for more dancing!
Before perusing the gorgeous photos by Gabe McClintock, you MUST watch this incredible video by Capture the Moment Media based in Vancouver. They filmed both the December ceremony and June reception – it's such a wonderful depiction of Charlotte + Frantz's love story.
+  +  +  +  +  +  +  +  +  +  +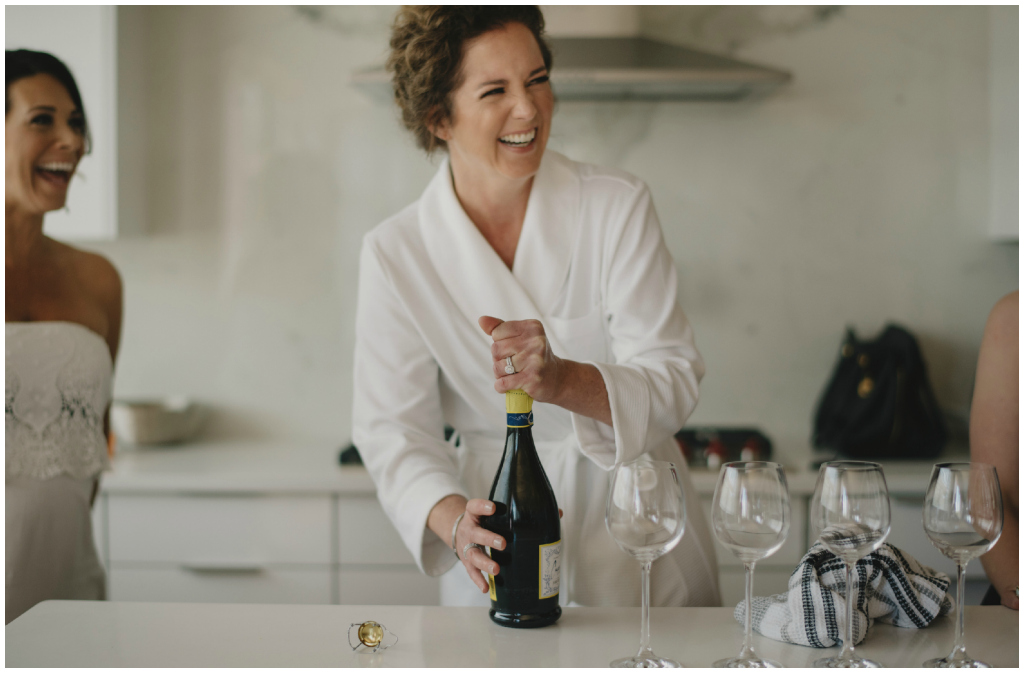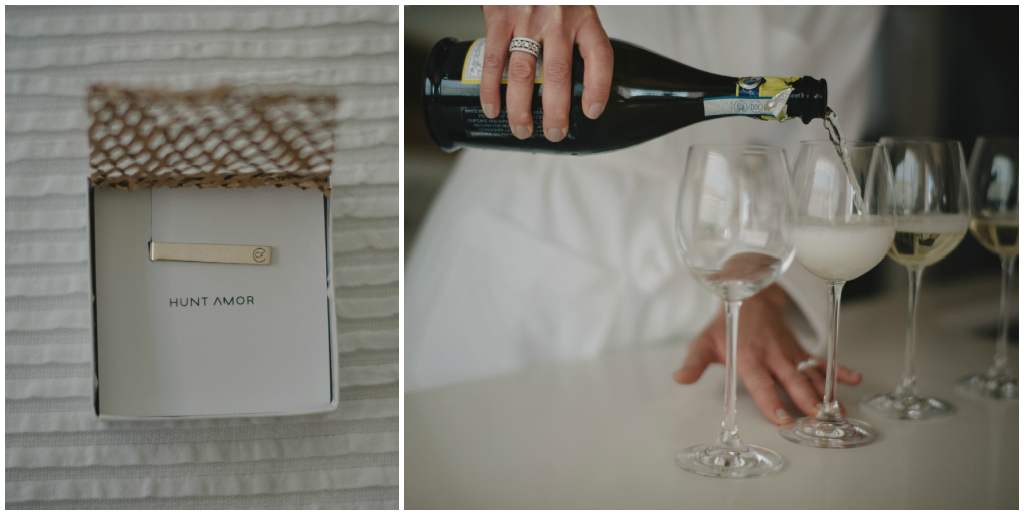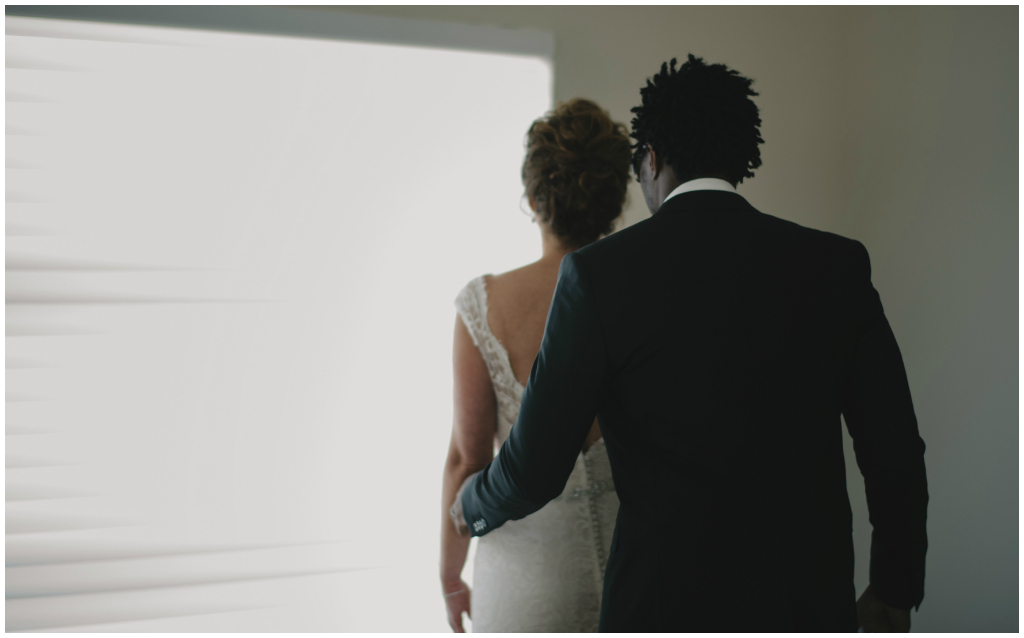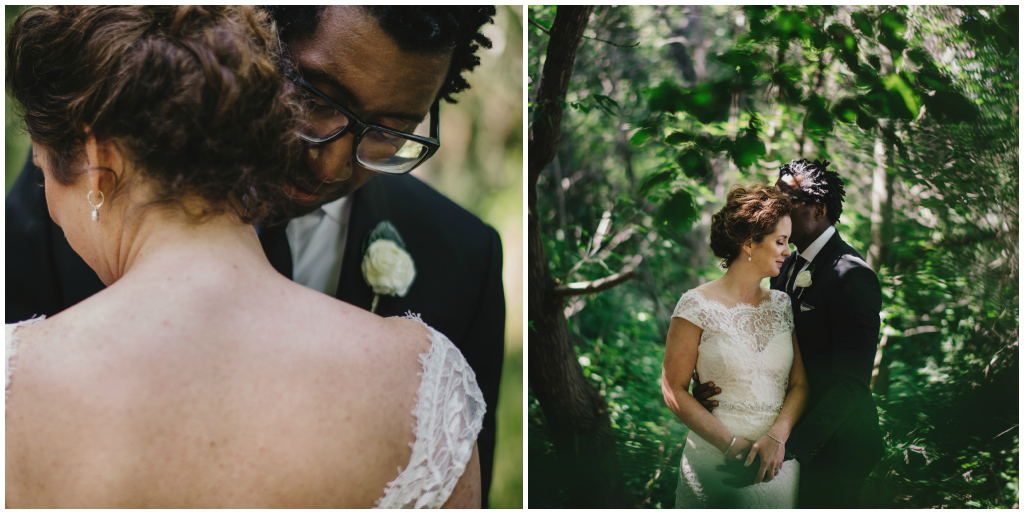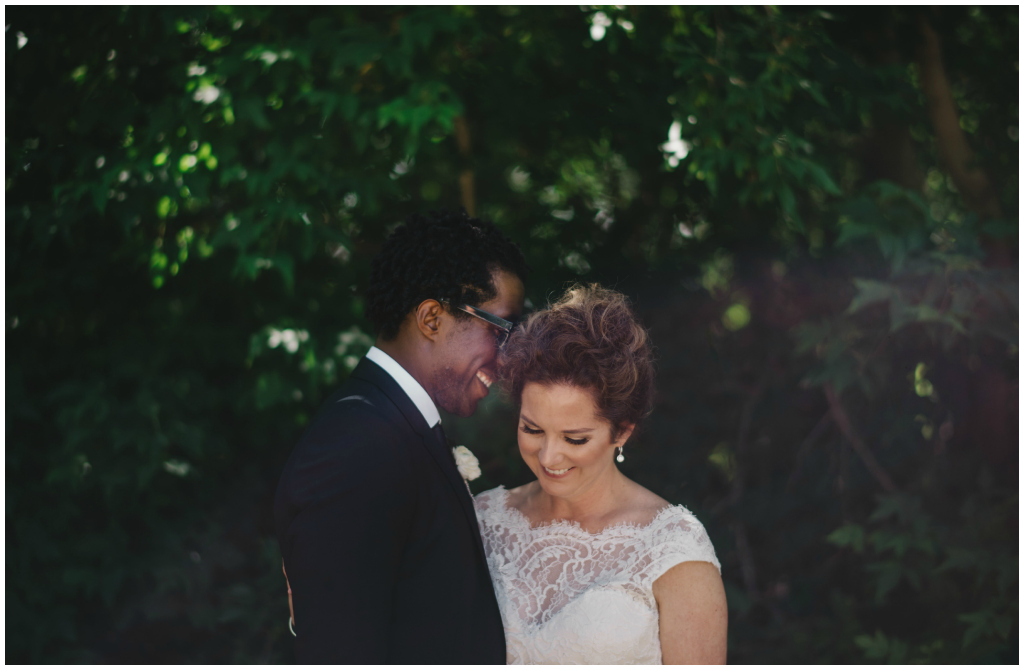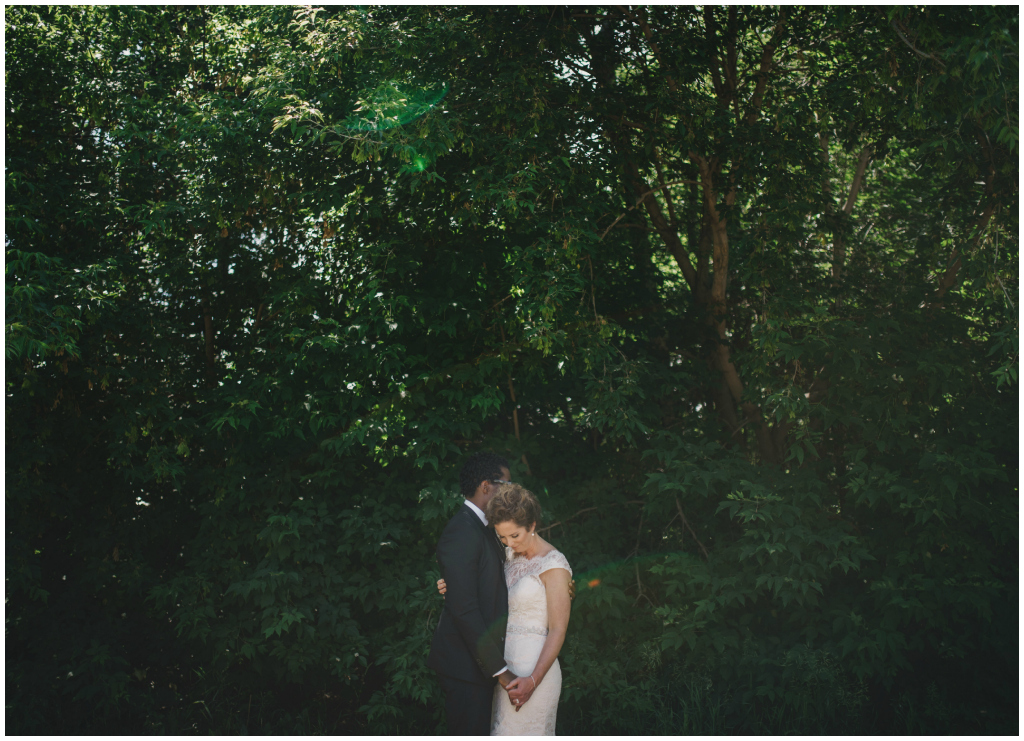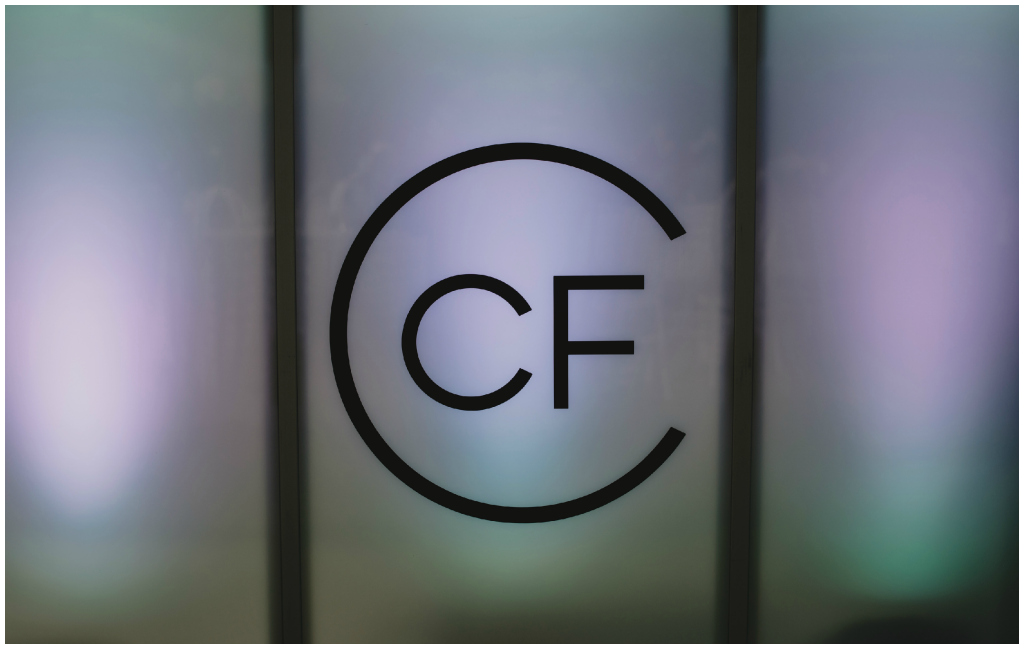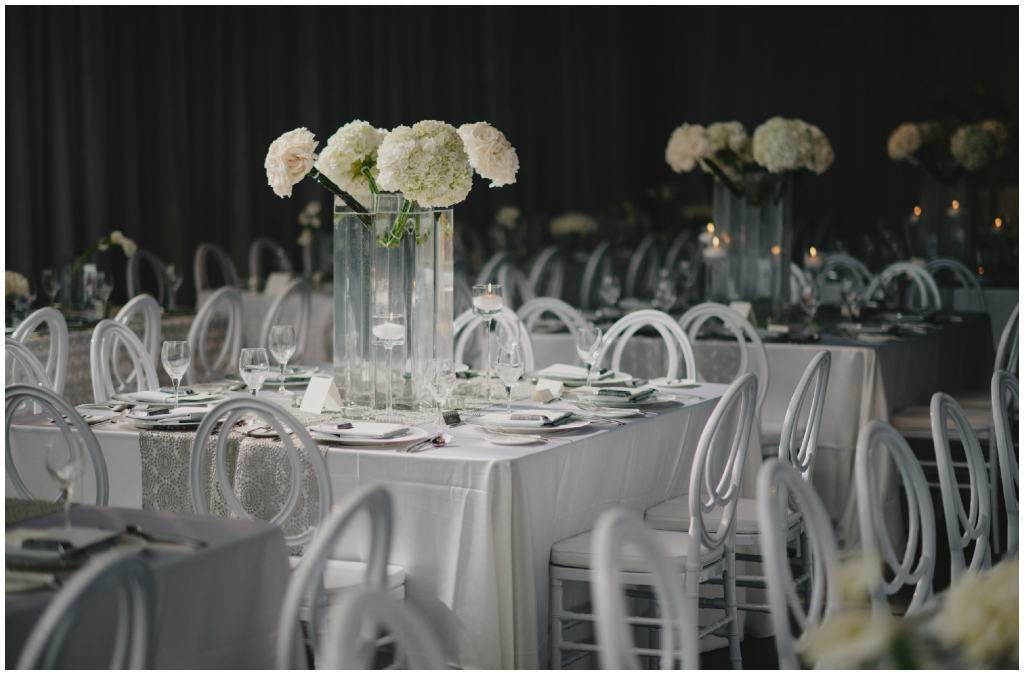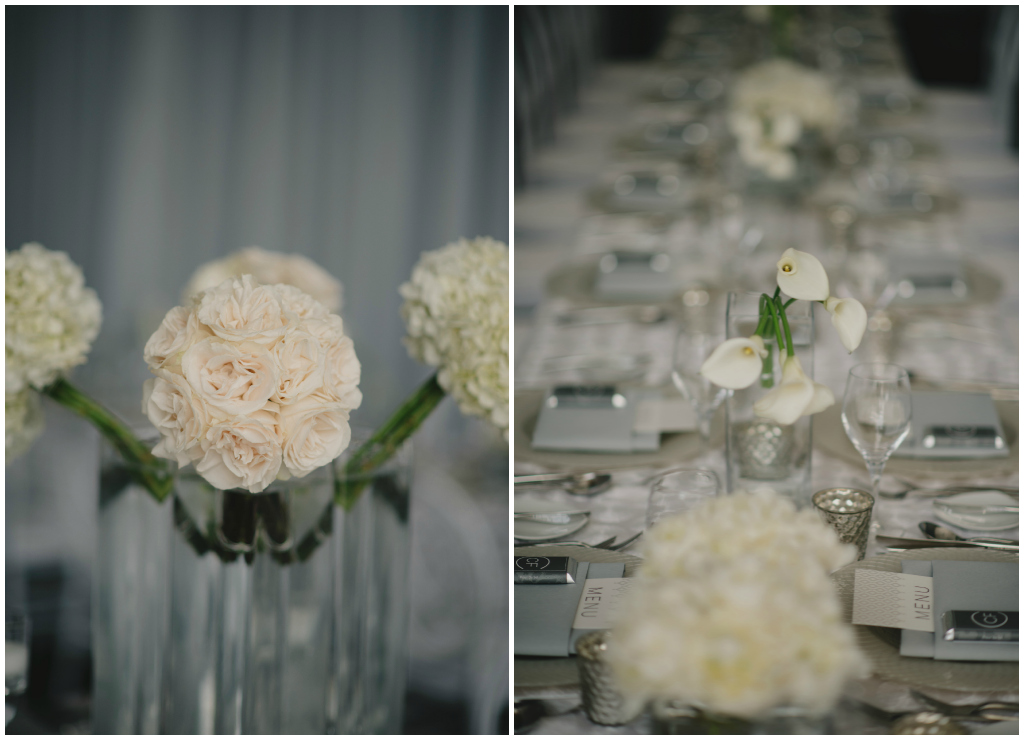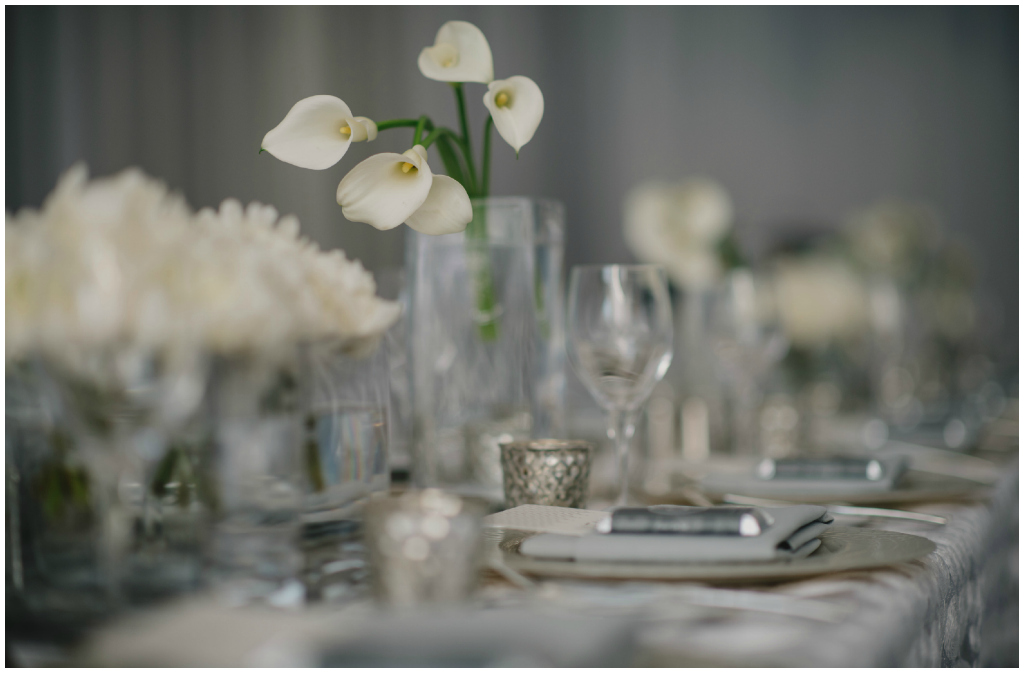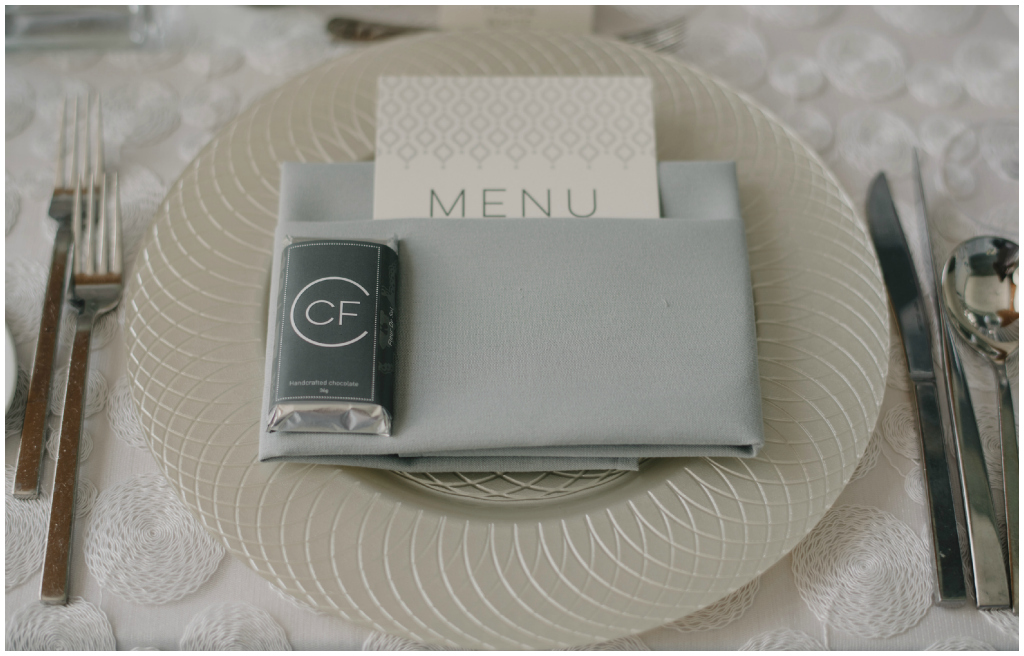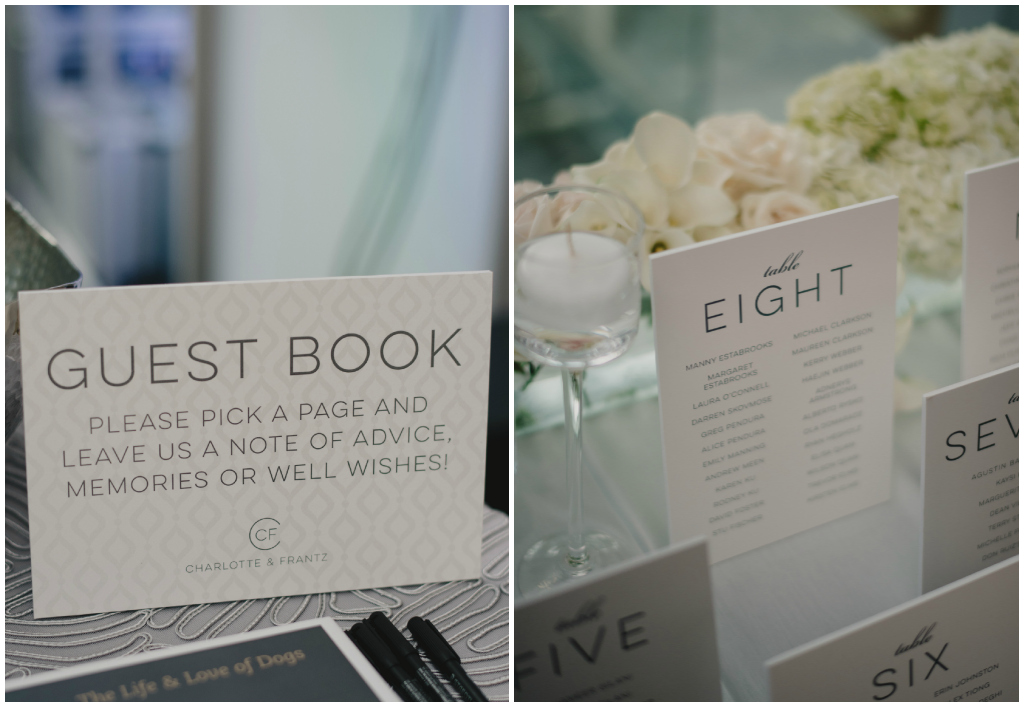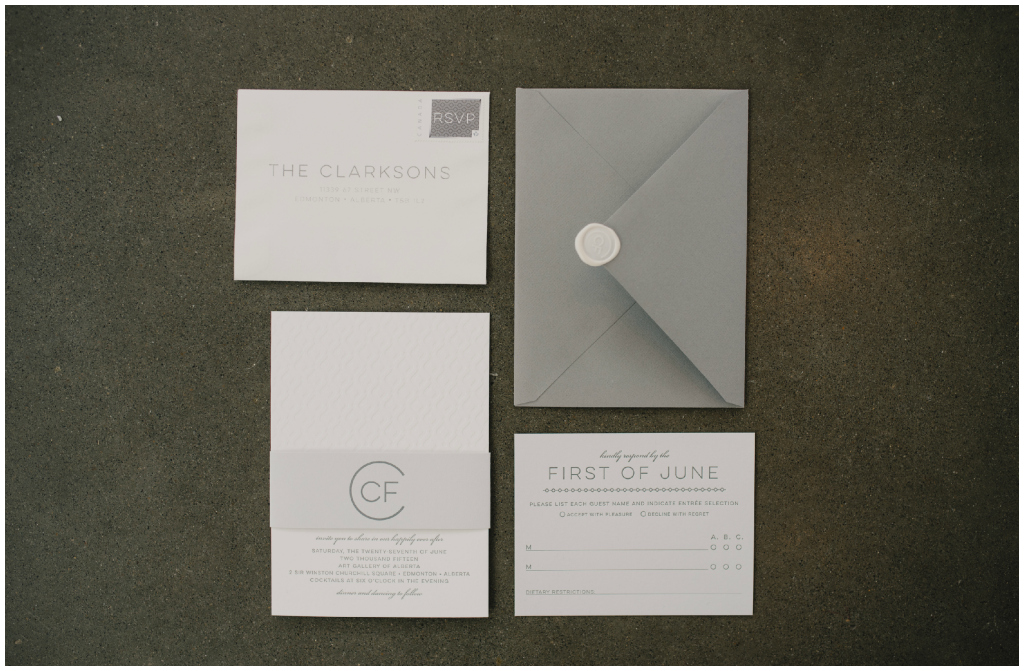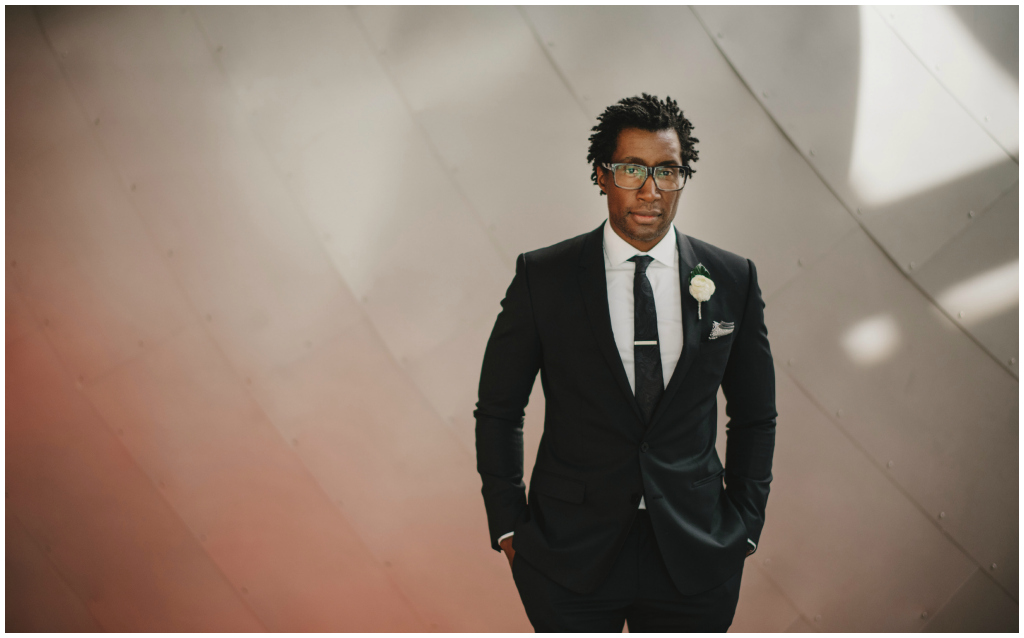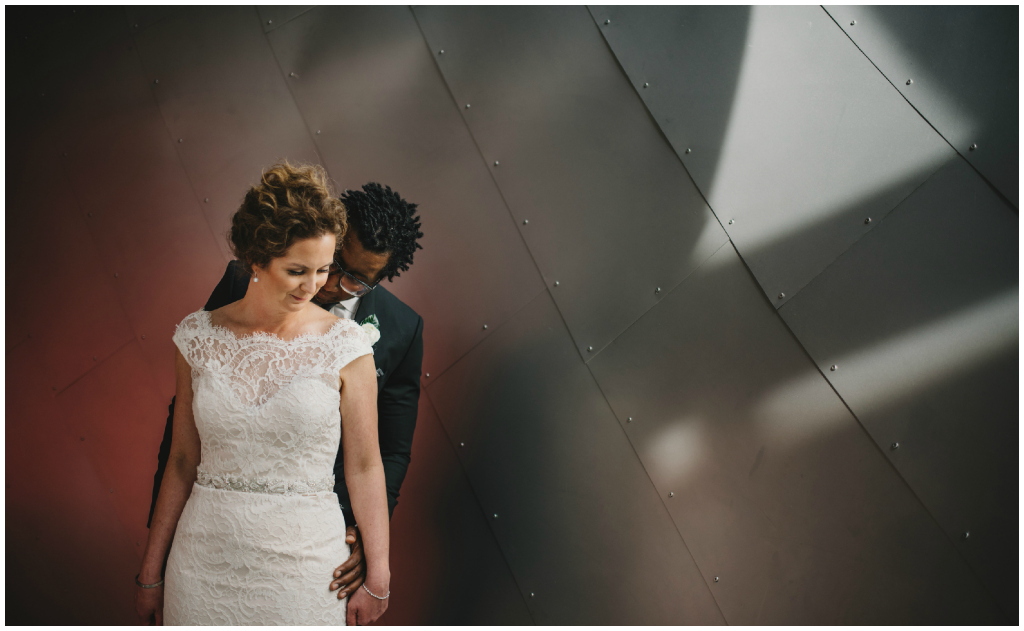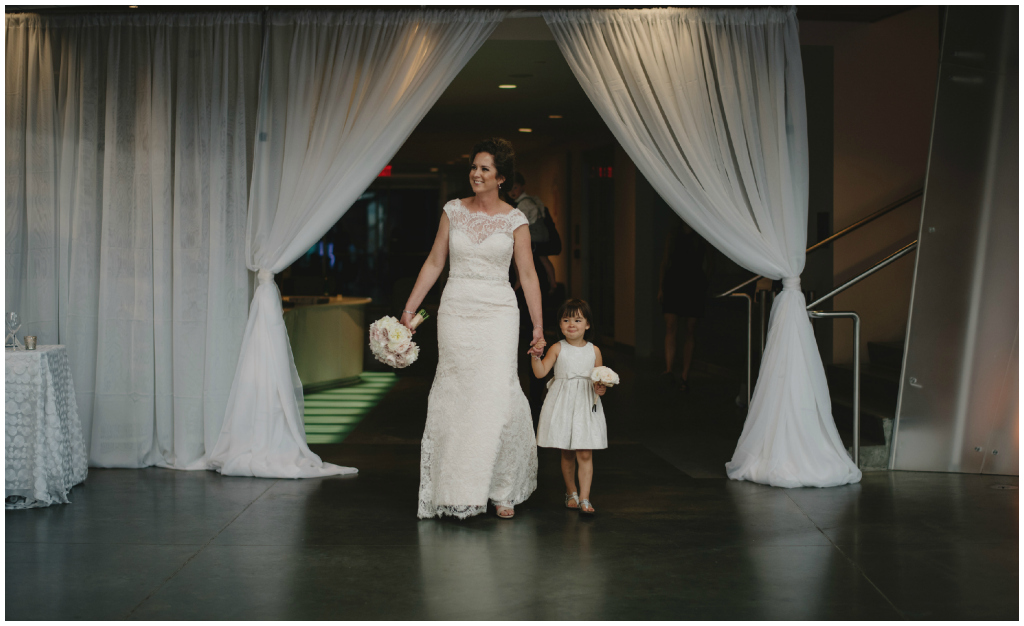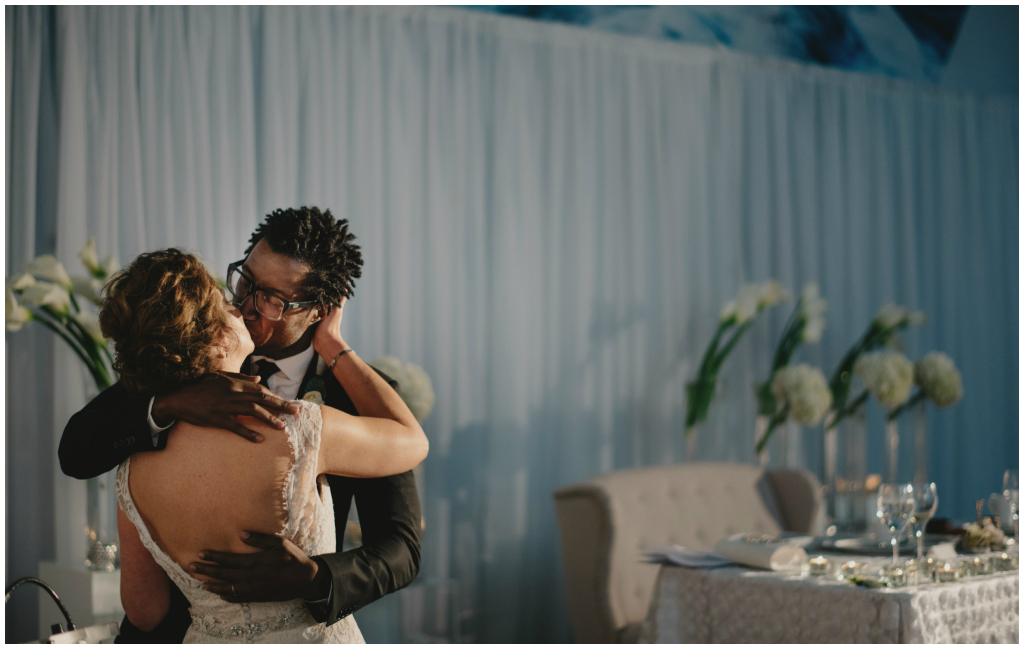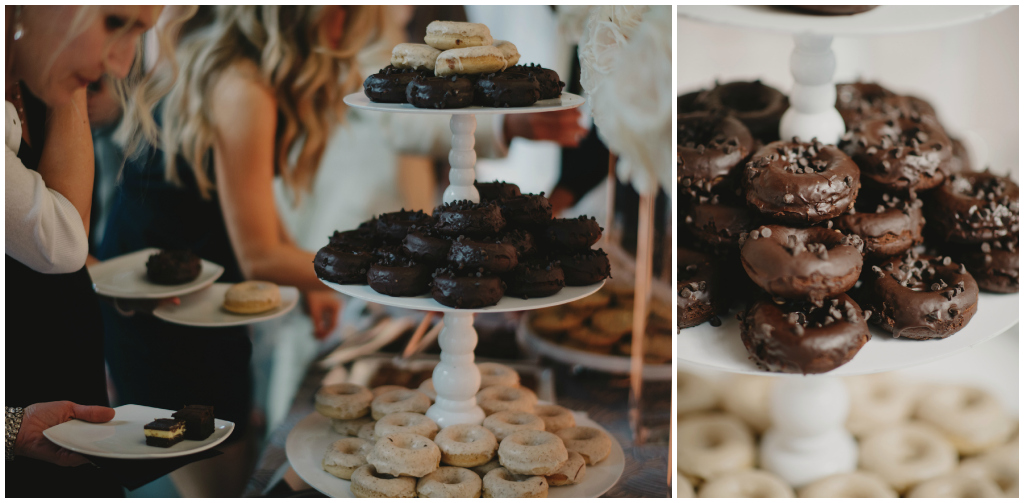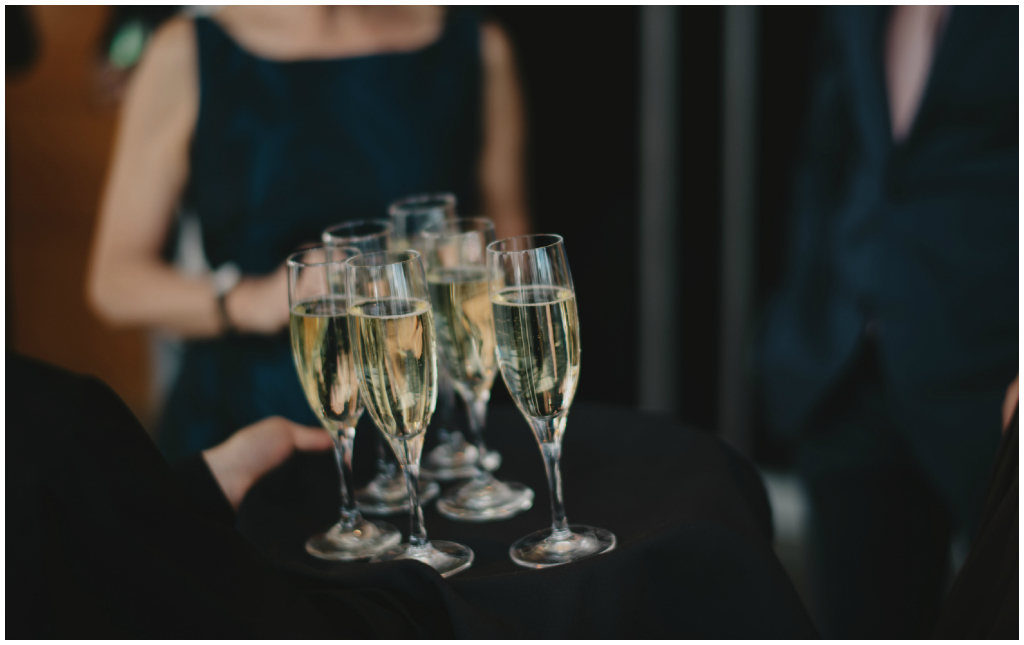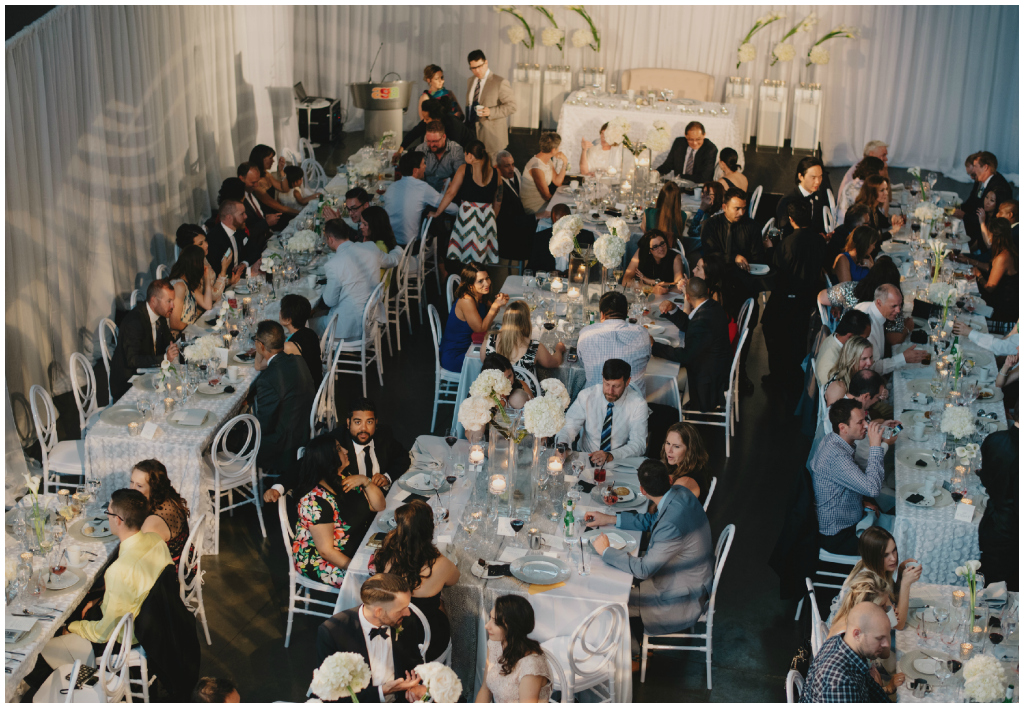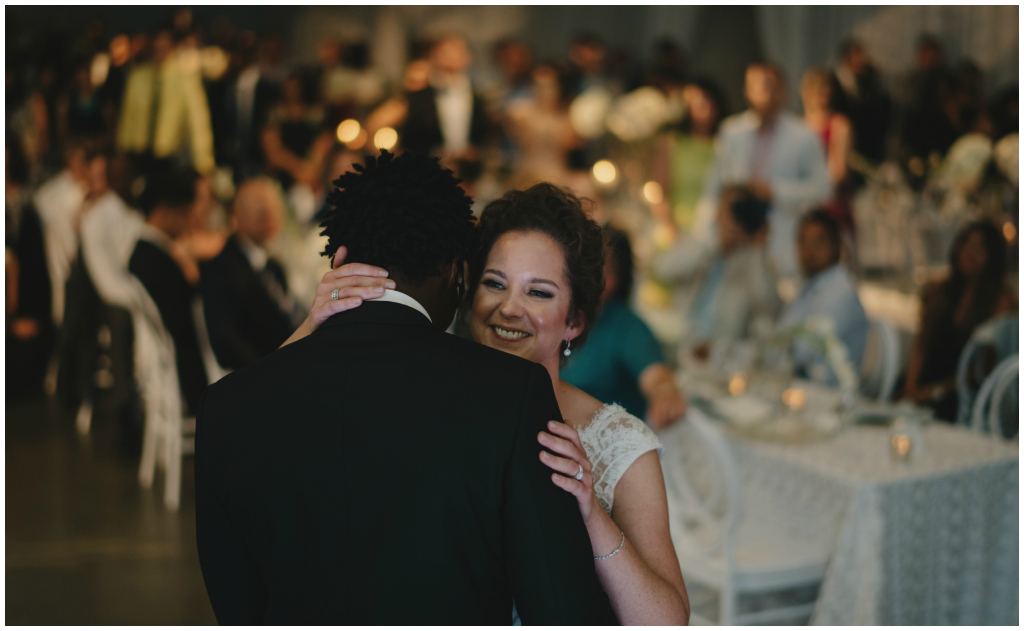 Jennifer + Team | Jennifer Bergman Weddings
Edmonton Wedding Planning + Design
+  +  +  +  +  +  +  +  +  +  +
Credits:
03/23/16
Charlotte + Frantz were married in an intimate ceremony at The Fairmont Hotel Macdonald. They wanted to exchange vows in front of their immediate families, sharing the sacred moment with their most important supporters. They recited their own vows, which were so beautiful and there wasn't a dry eye in the room. I feel so honoured to have shared in this special moment with them.
Months later, they would celebrate with an ultra-modern reception at the Art Gallery of Alberta – more to come in Part 2!
Jennifer + Team | Jennifer Bergman Weddings
Edmonton Wedding Planning + Design
+  +  +  +  +  +  +  +  +  +  +
Credits: