Posts Tagged: Sonia Sajnani
06/24/15
When we first met Linda + Marcus they shared that the movie Up! has special meaning in their relationship, so including balloons in their wedding celebrations was a given.
Known for telling stories through their photography, Infused Studios were the perfect fit to document Linda + Marcus' special day. Their Up! themed engagement session was featured on Love & Lavender! We also incorporated balloons down the aisle at their gorgeous Magrath Mansion ceremony.
The reception was held at one of our favourite Edmonton wedding venues – The Art Gallery of Alberta – where gold metallic elements were paired with vibrant shades of purple to create a striking design. It's hard to believe it has nearly been one year since the big day!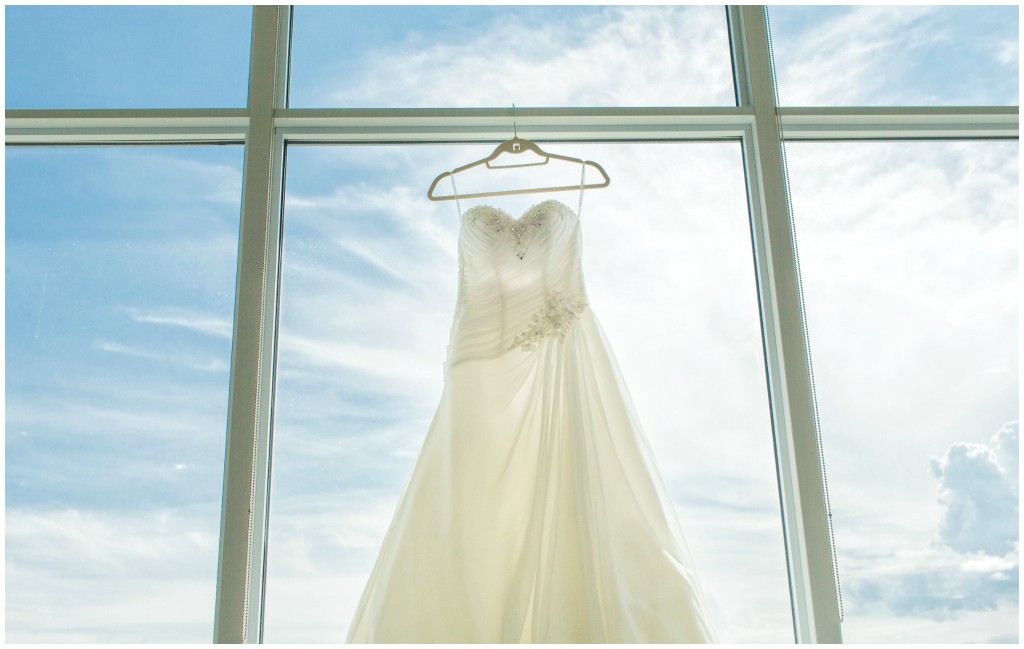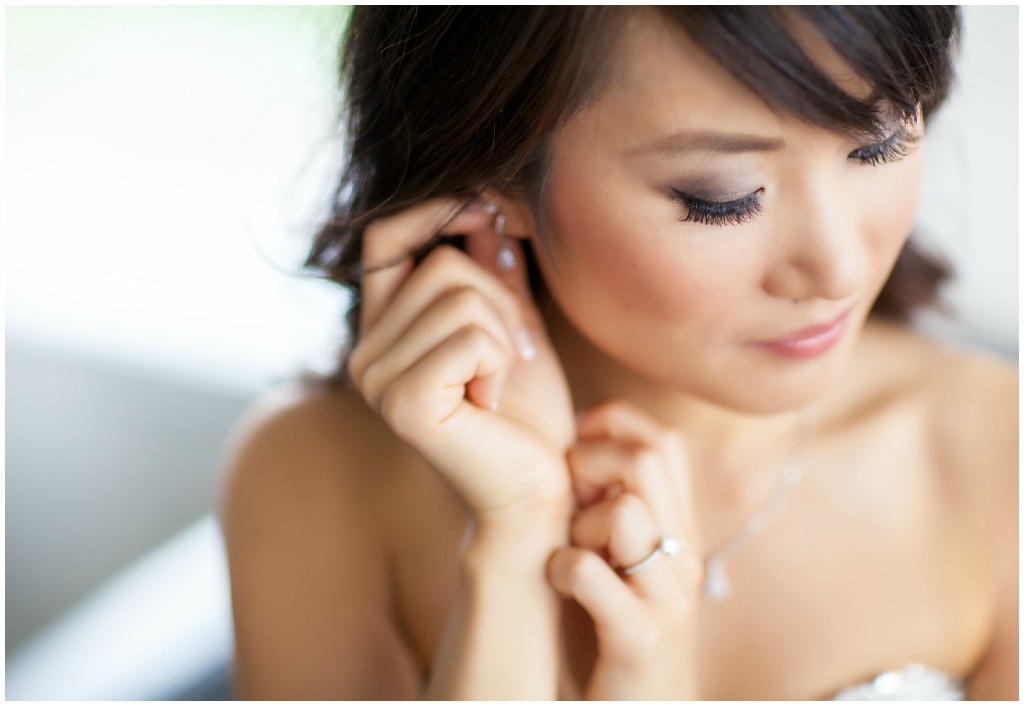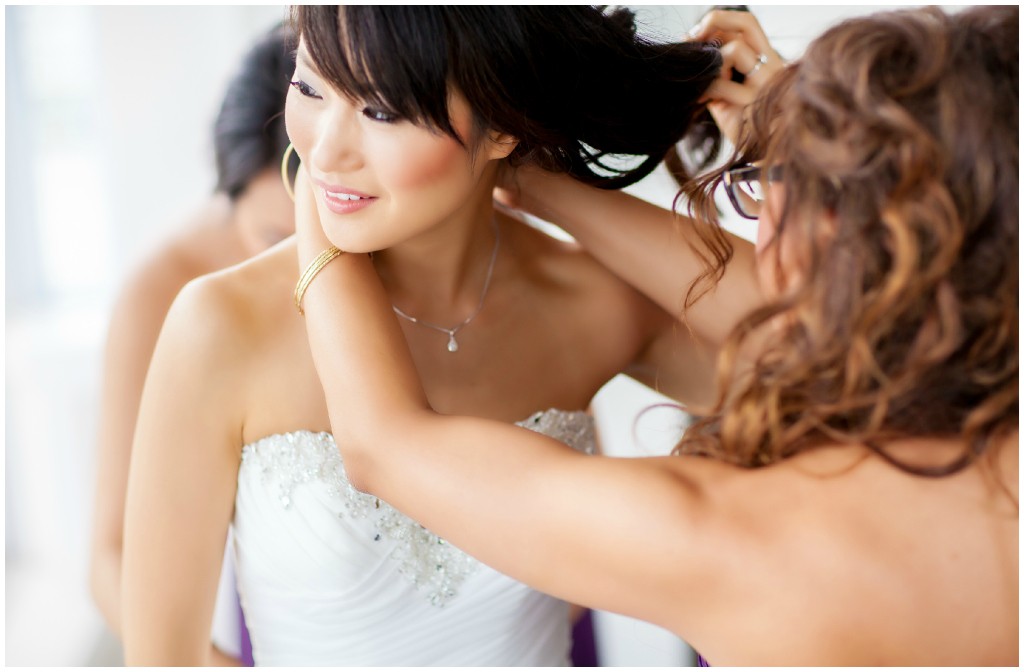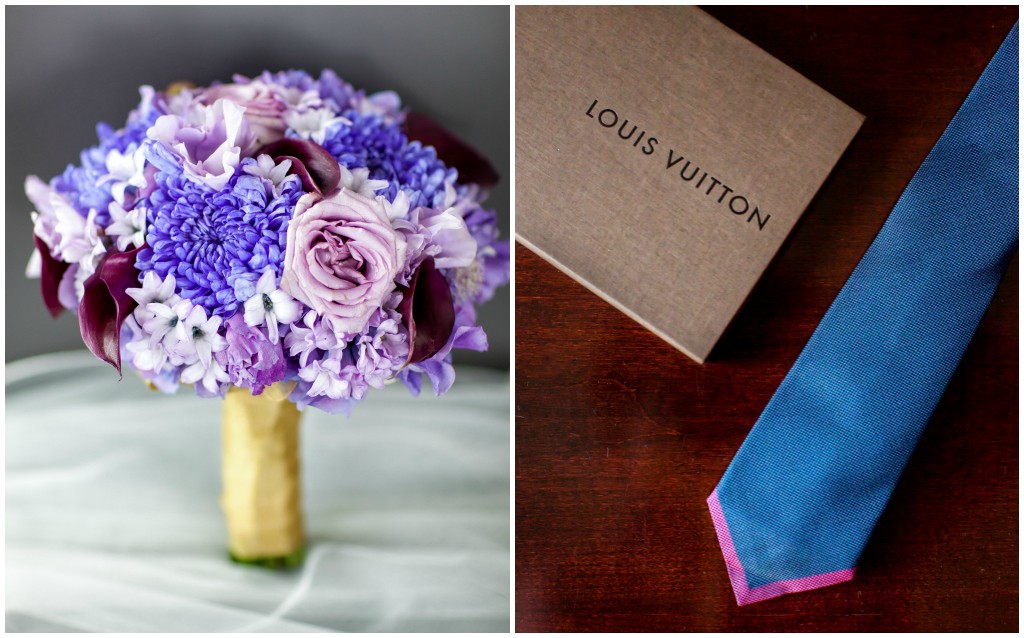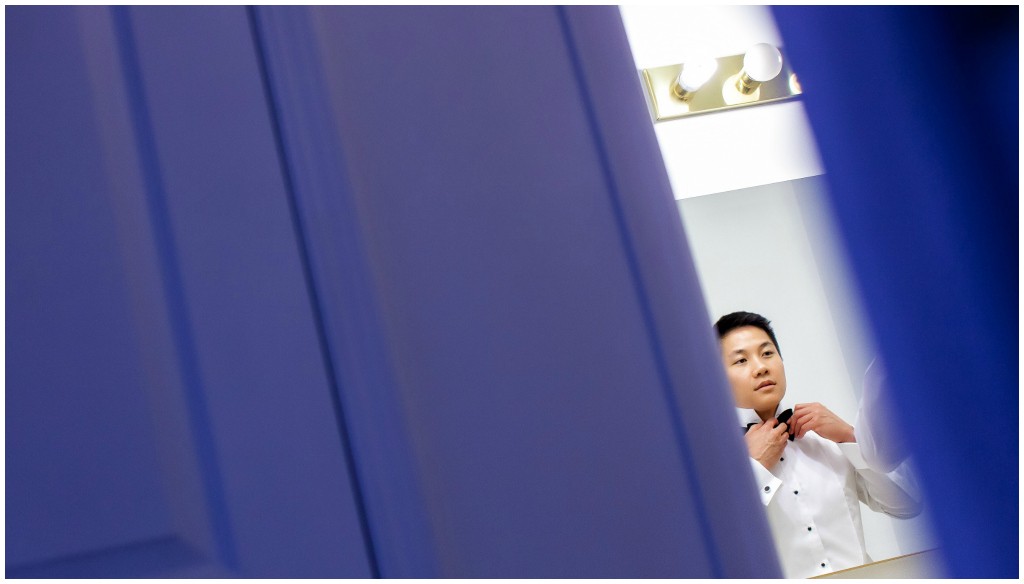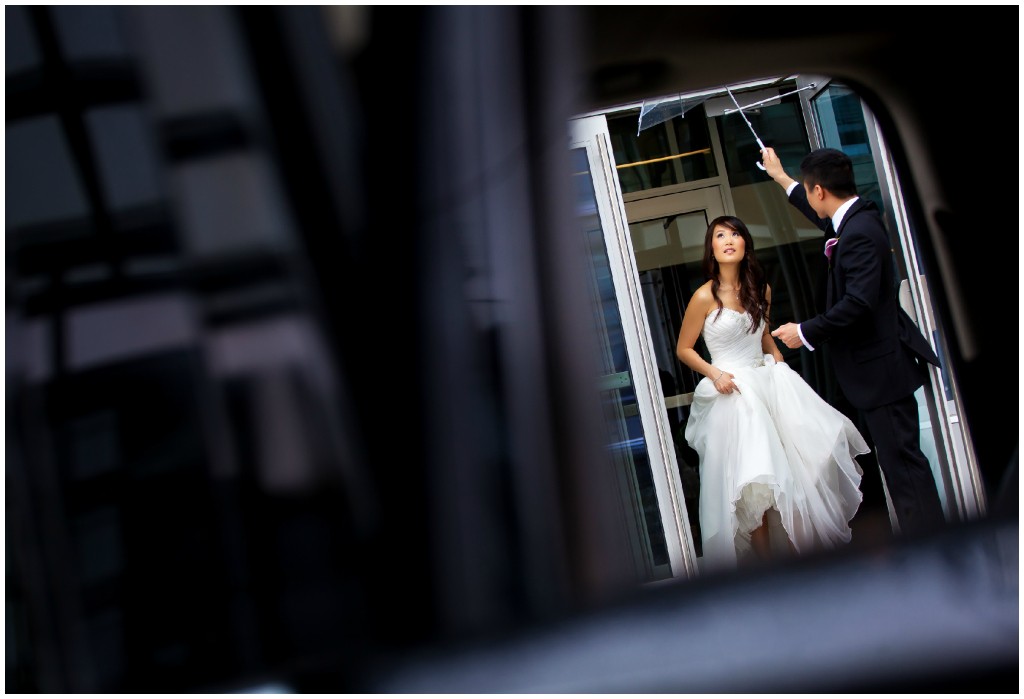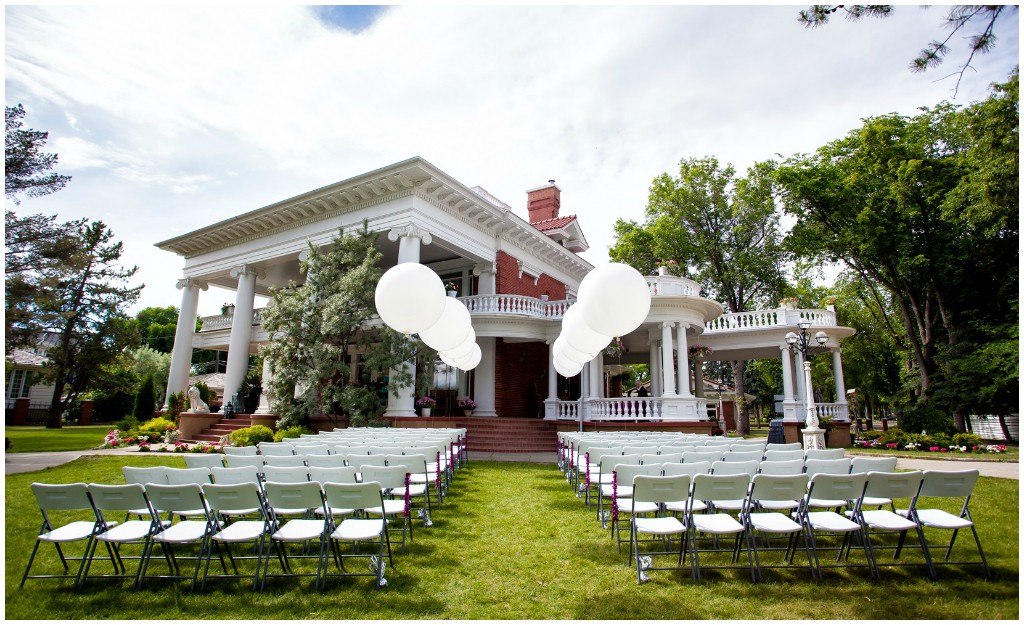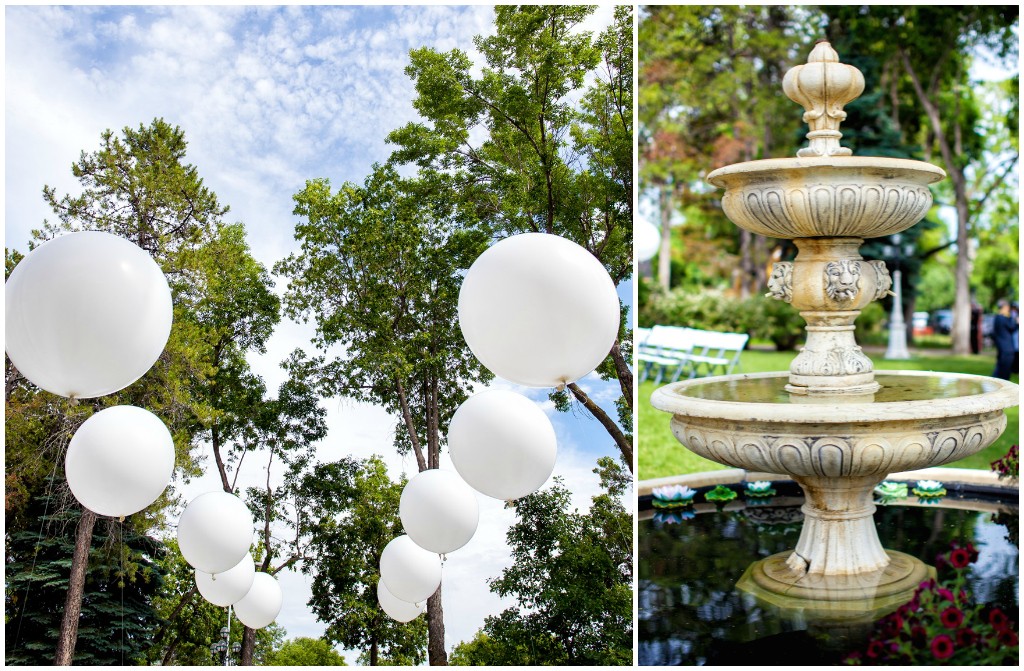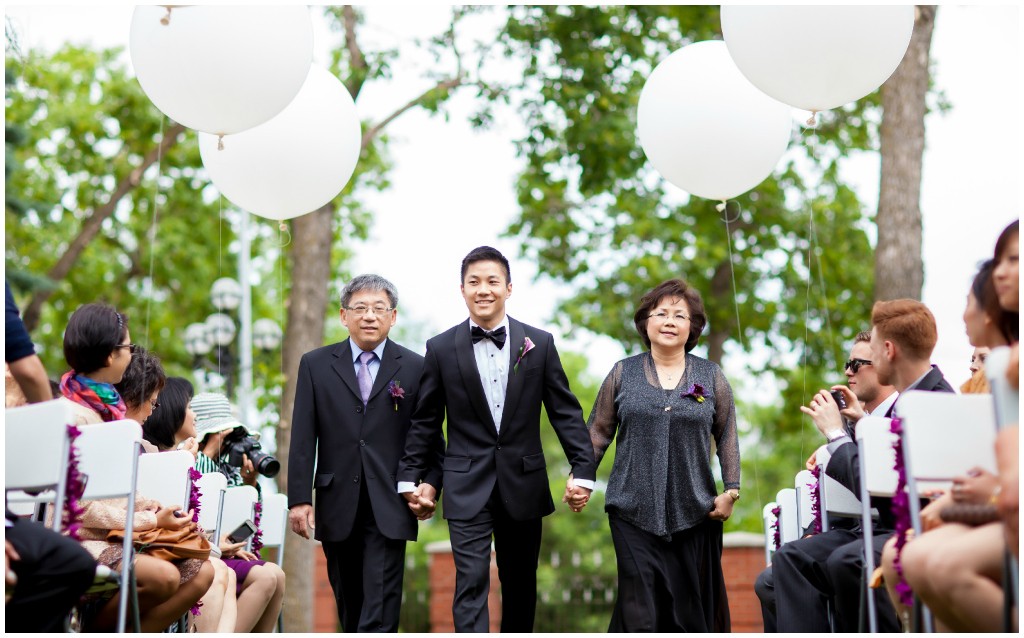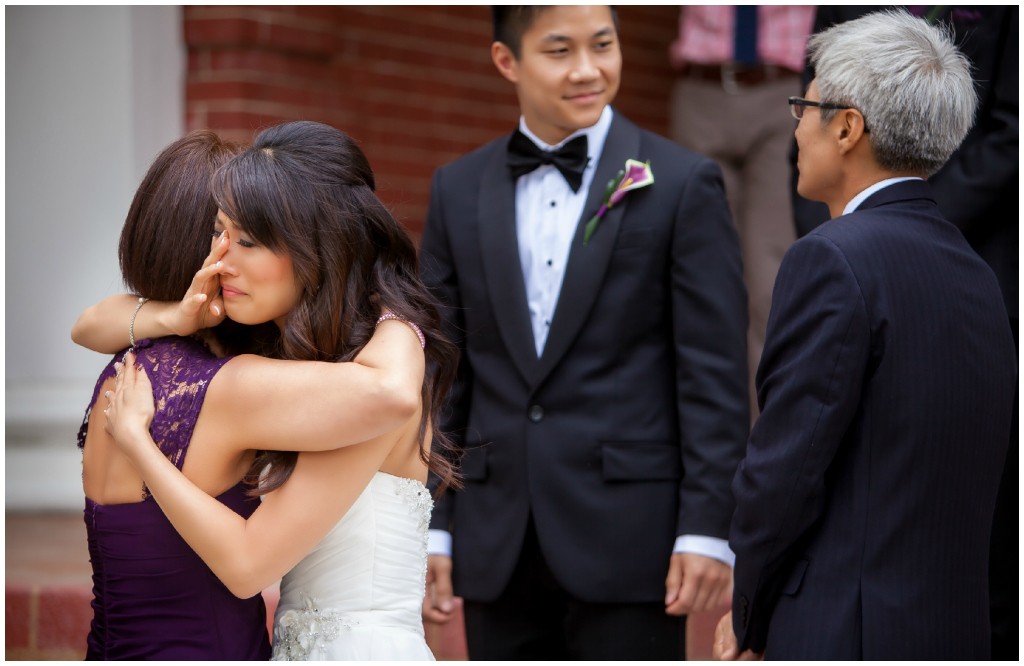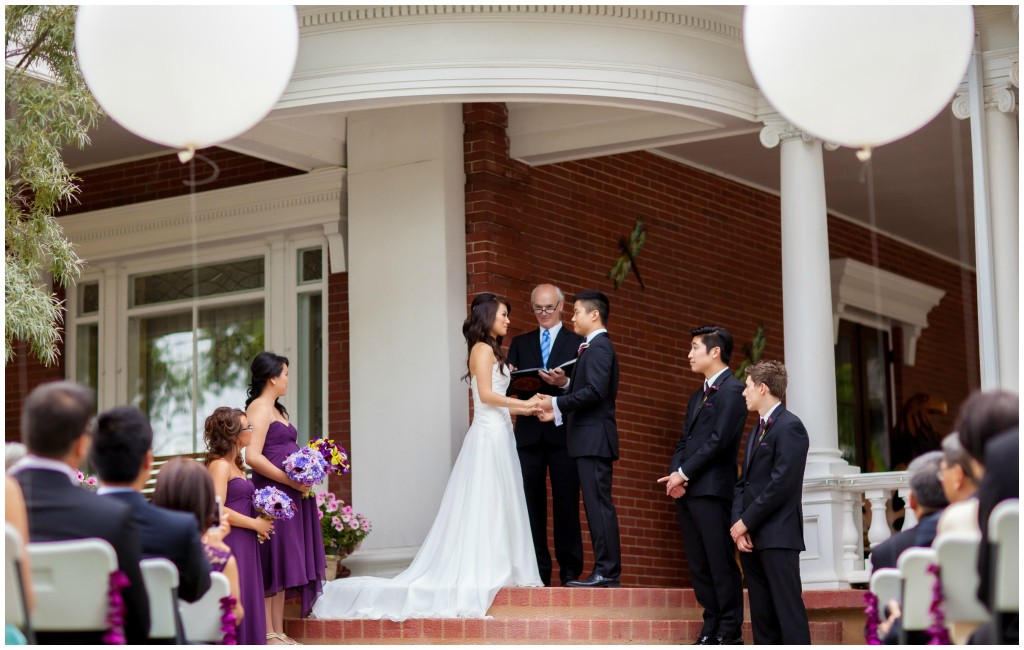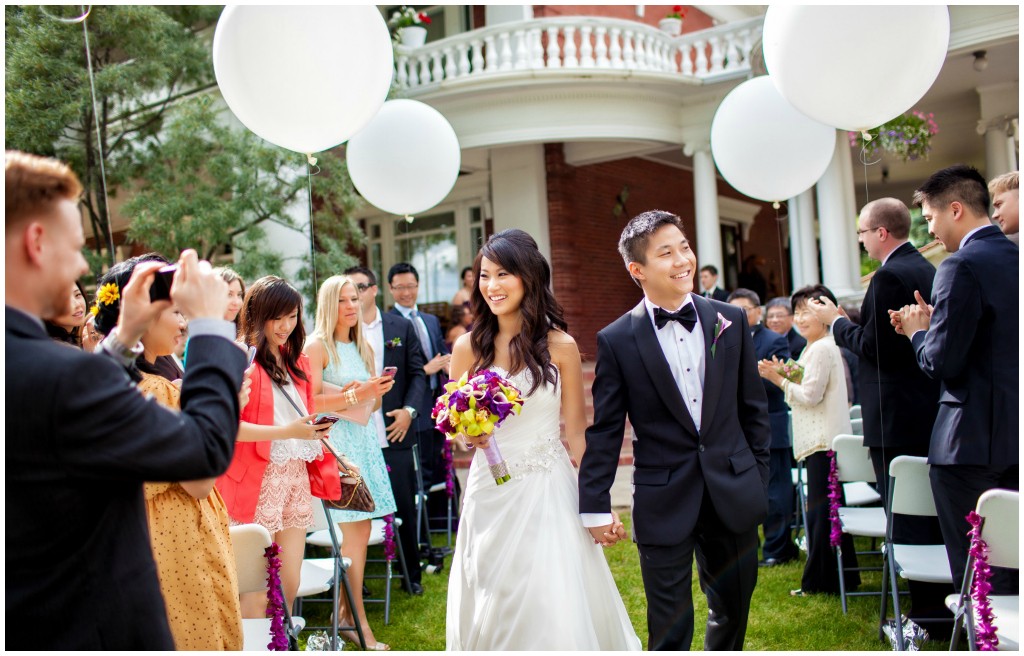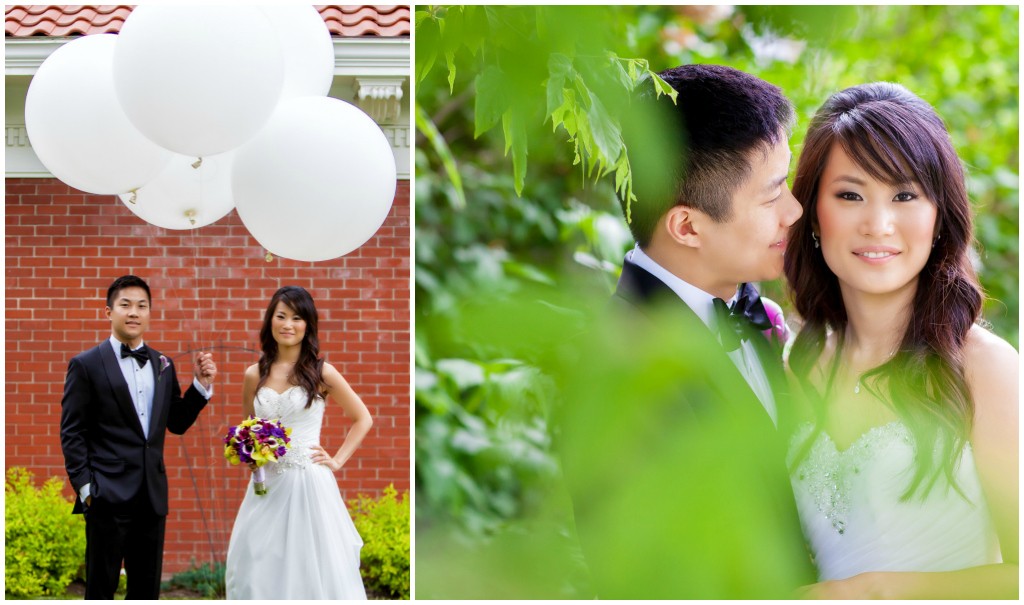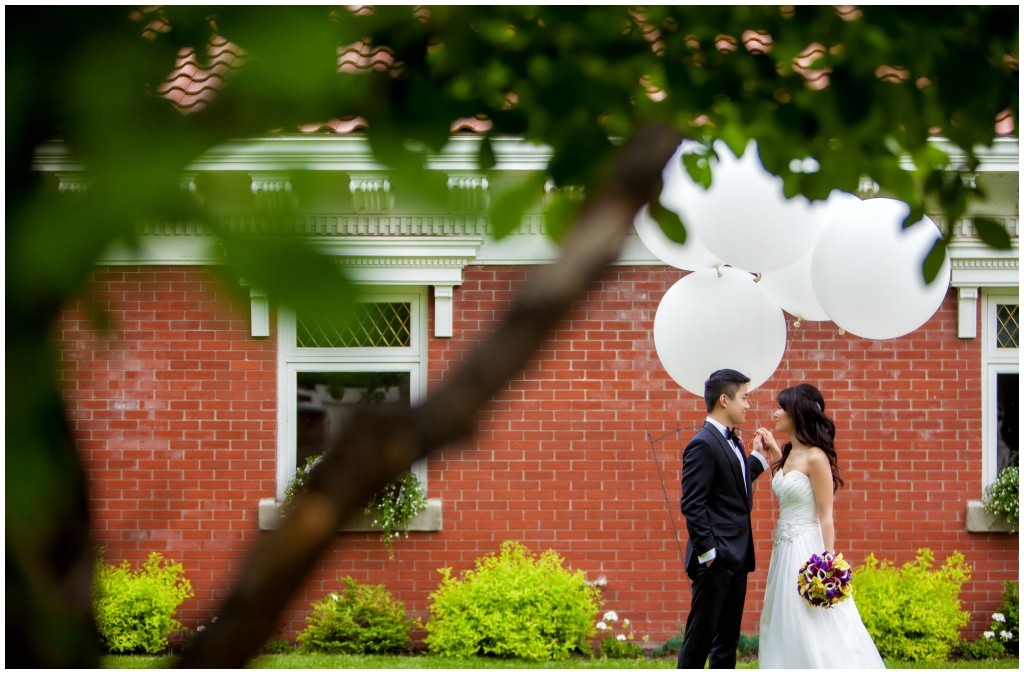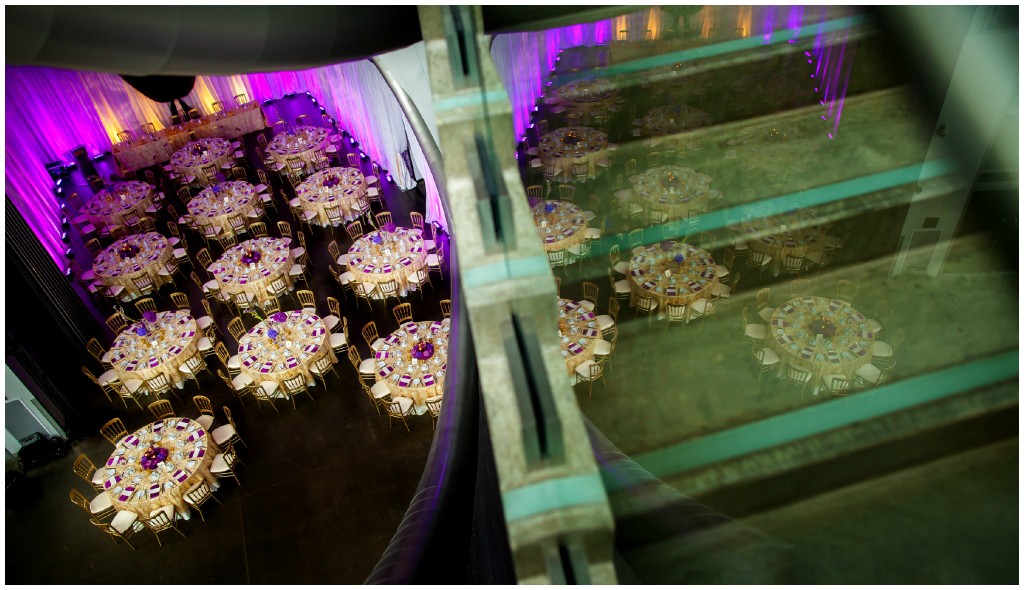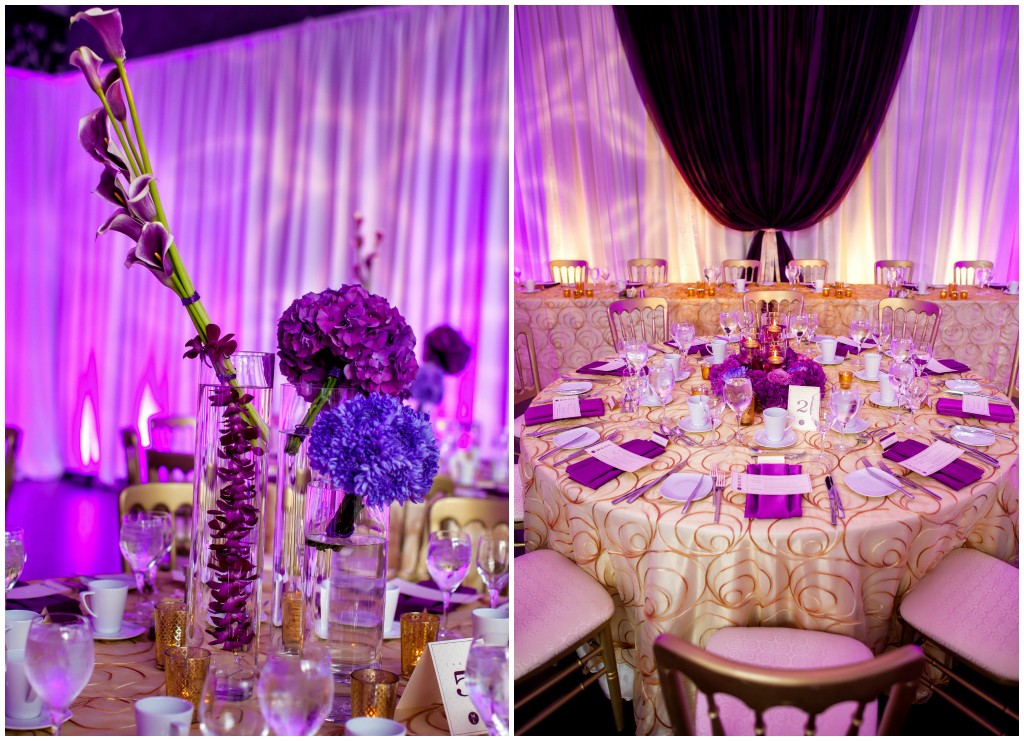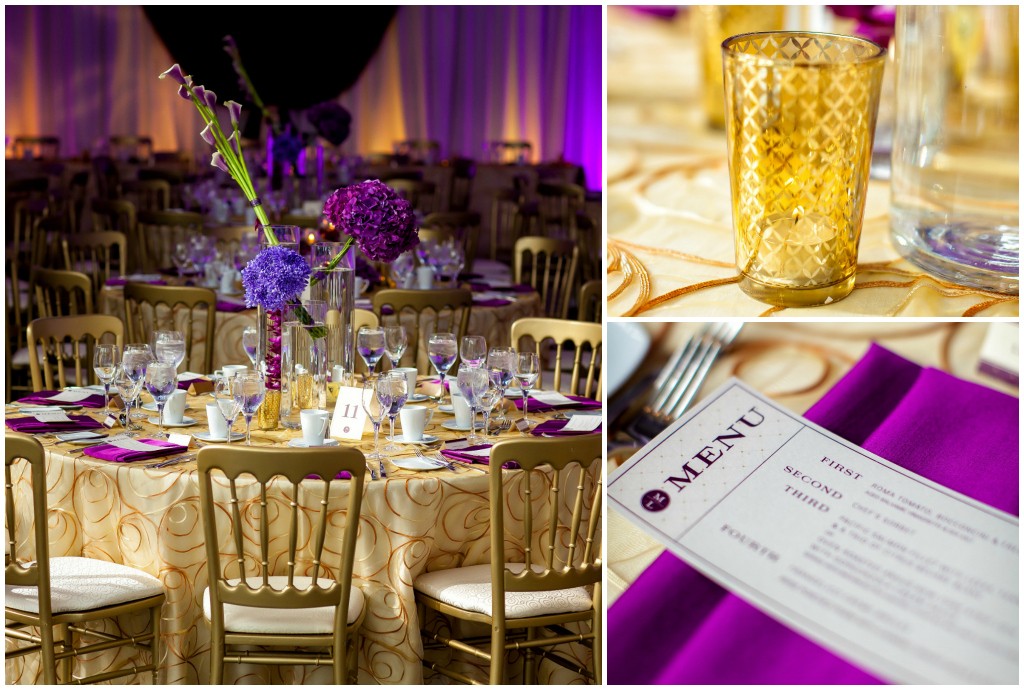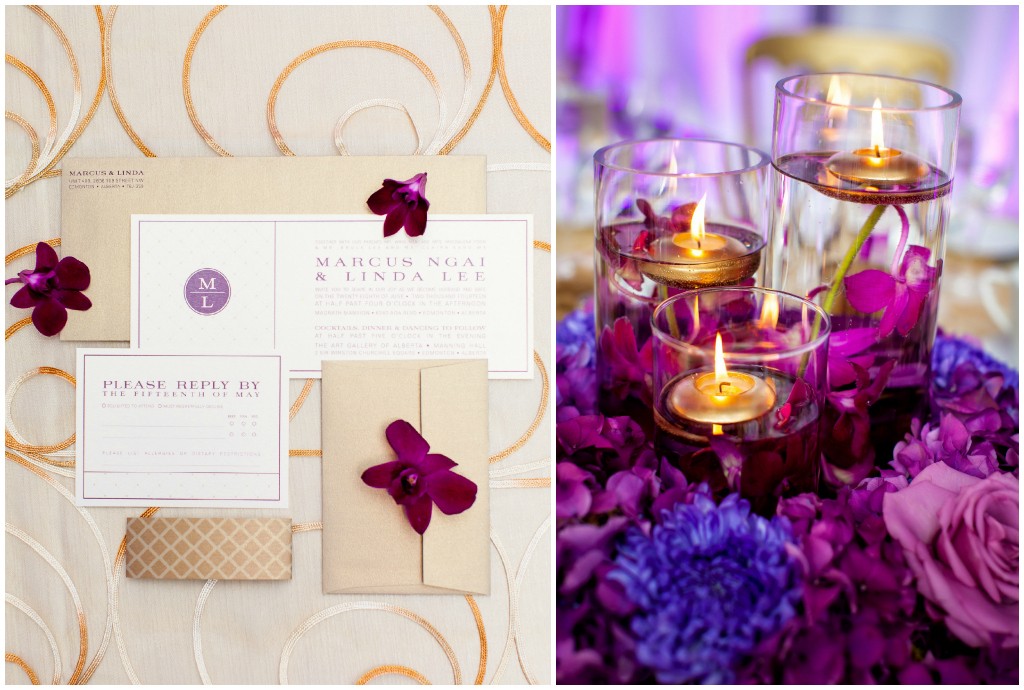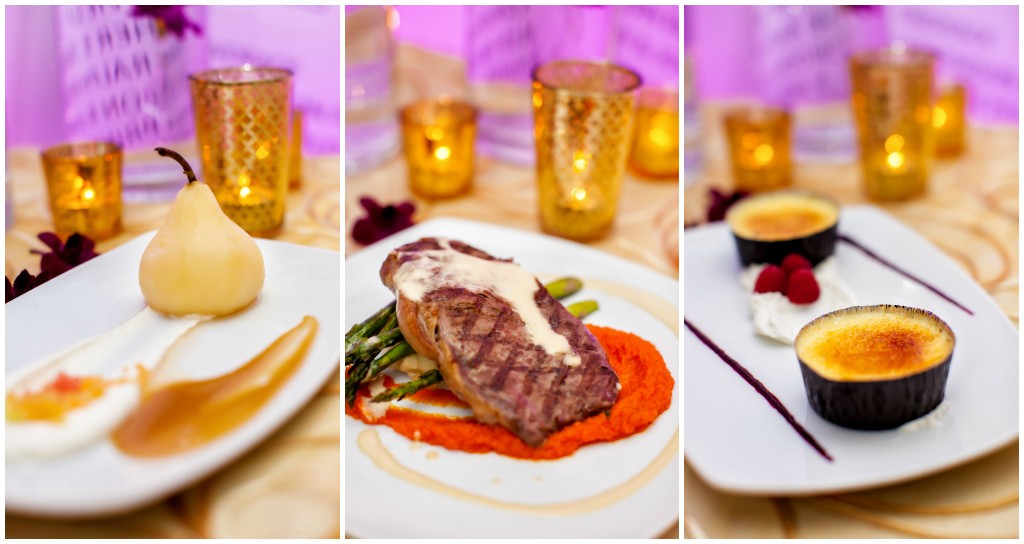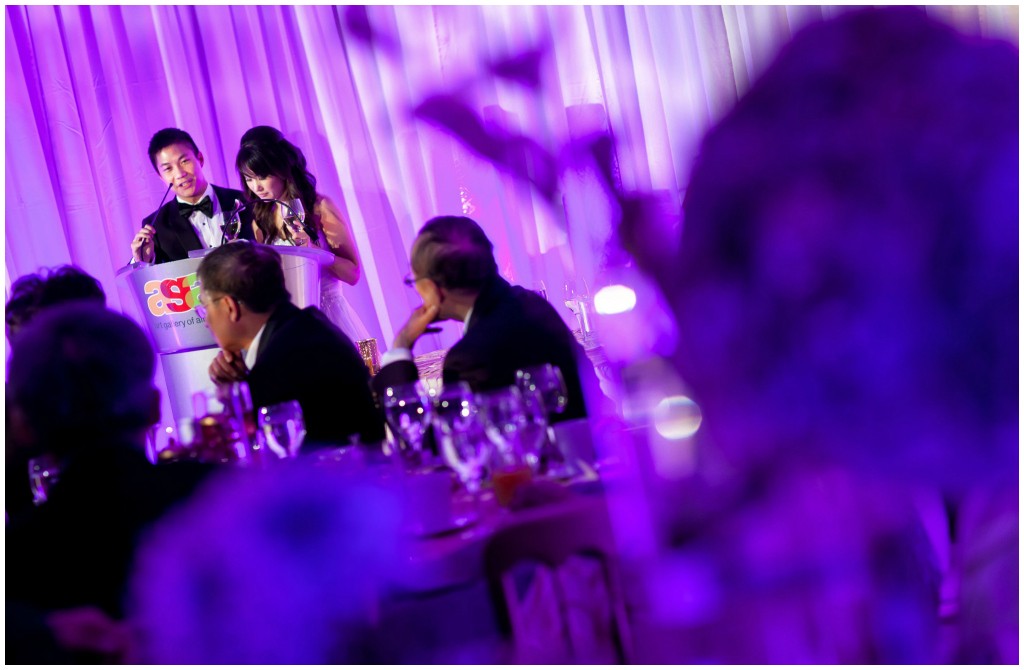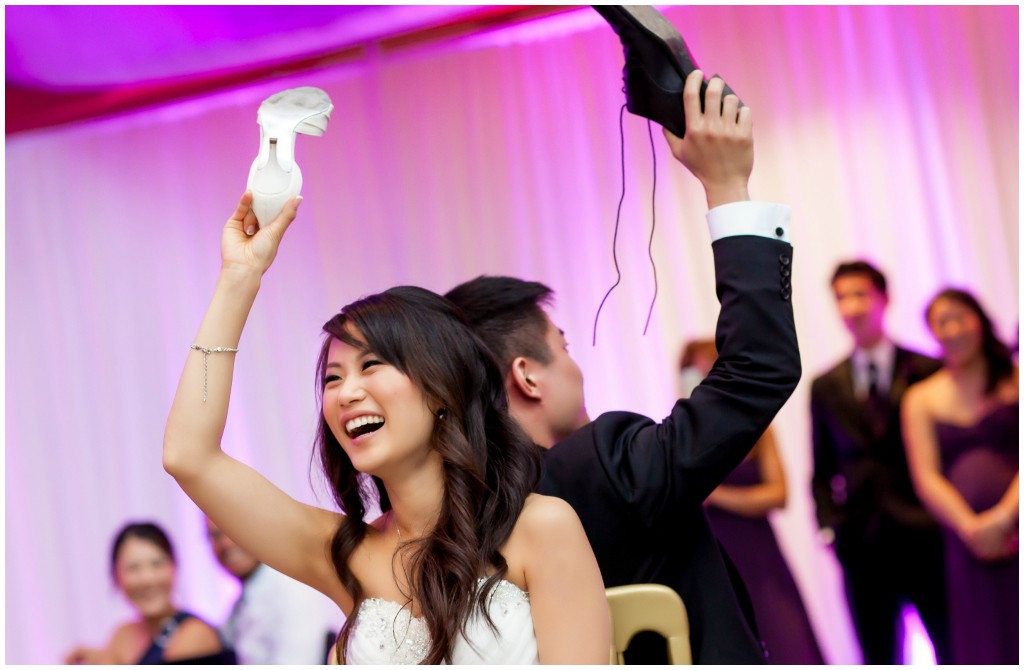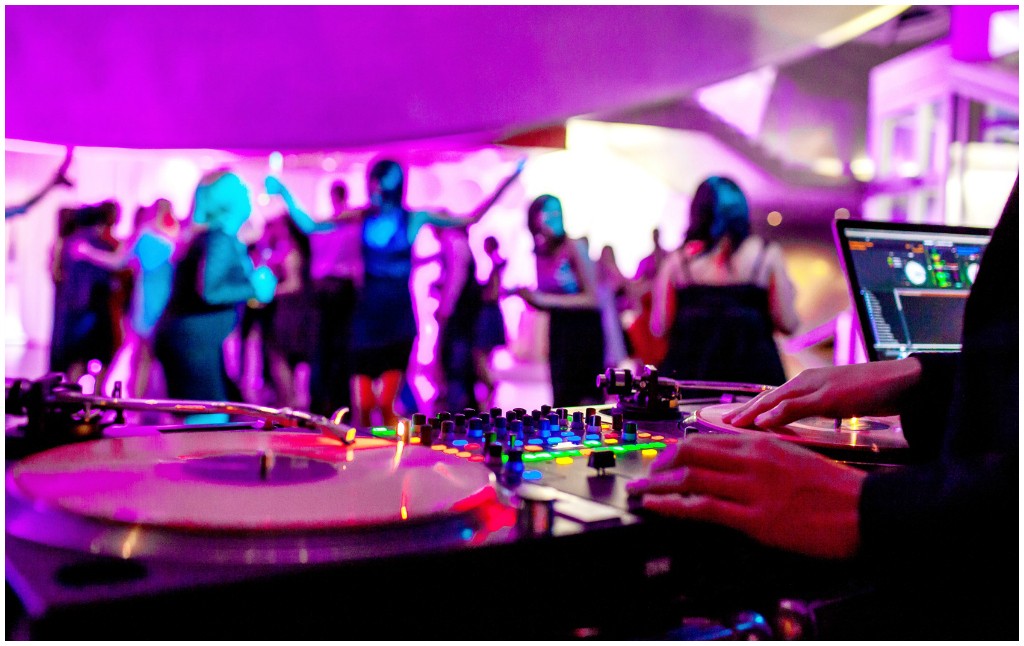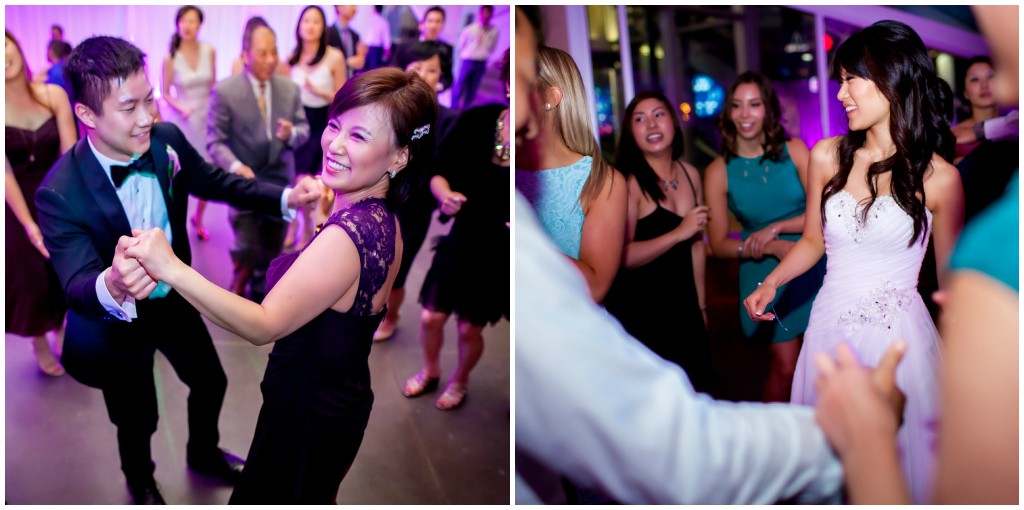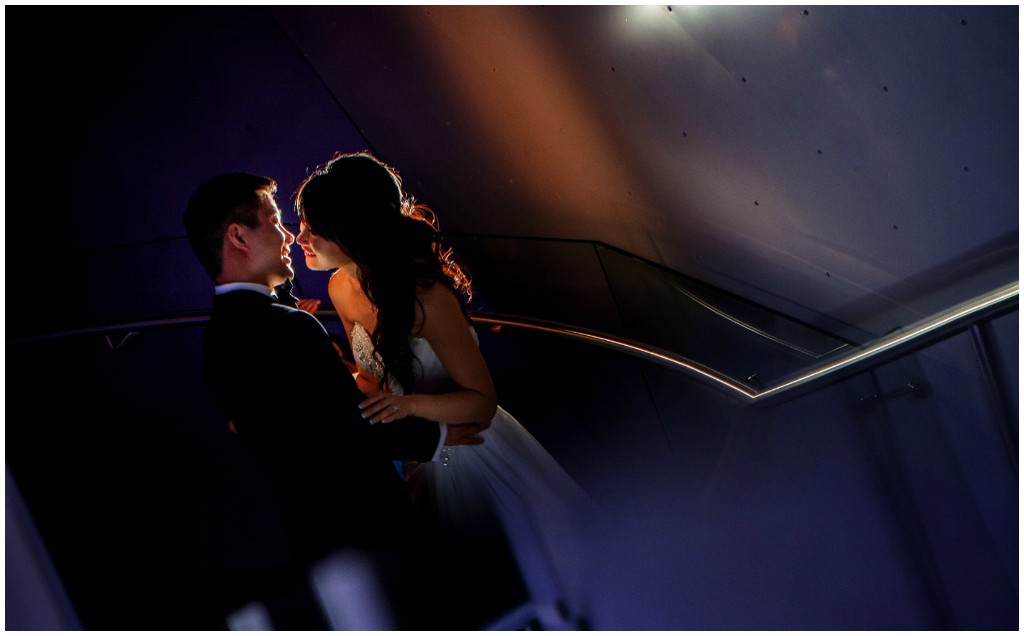 Jennifer + Team | Jennifer Bergman Weddings
Edmonton Wedding Planning + Design
+  +  +  +  +  +  +  +  +  +  +
Credits:
06/2/15
Melanie + Chris wanted a fun, easy experience for their guests, so they opted to have both ceremony and reception in the same location – Fort Edmonton Park's Blatchford Air Hangar. The day was warm and sunny which worked perfectly for our outdoor ceremony plans.
The classic black and cream palette provided a neat juxtaposition to the rustic venue. We brought the outdoors in with pops of fresh green throughout the floral arrangements, and the altar was flanked by two gorgeous curly willow and moss "trees" with hanging glass orbs and candles.
As a focal point at the reception, we designed a scrumptious black and white dessert table featuring: apple pies (Chris' favourite), cupcakes, Oreo cheesecake, chocolate whoopie pies, white chocolate mousse cups, dark chocolate dipped pretzel sticks and more!
Melanie's father restored a vintage Jaguar for photos which looked amazing parked in front of the Hangar and worked so great as a photo prop! Late lunch came rolling in on a vintage fire truck with a built-in wood fired pizza oven courtesy of Canicus Catering.
Kelly Redinger captured the day so perfectly – enjoy some images below!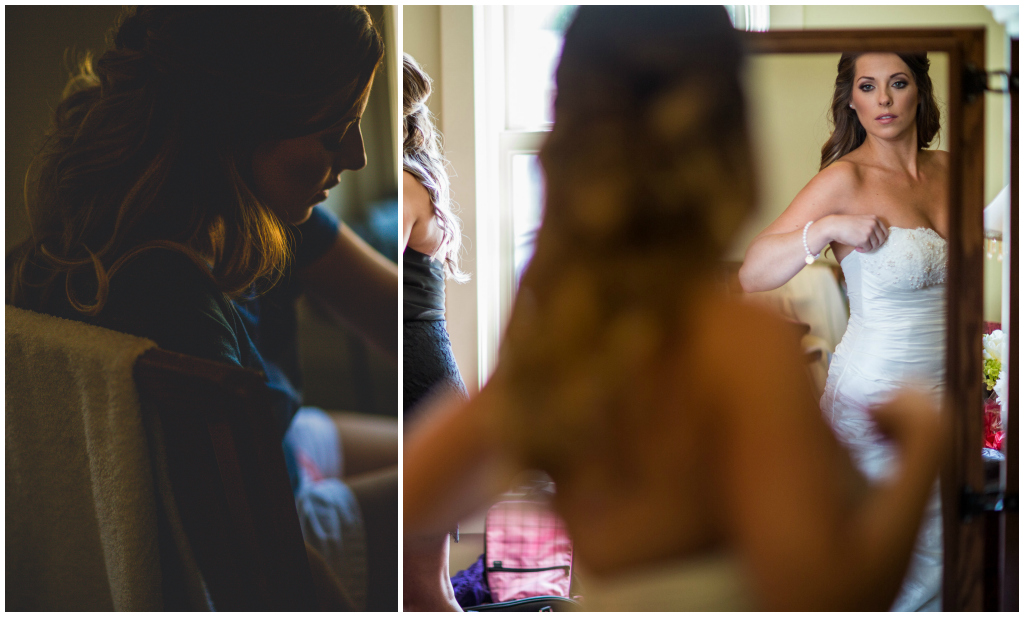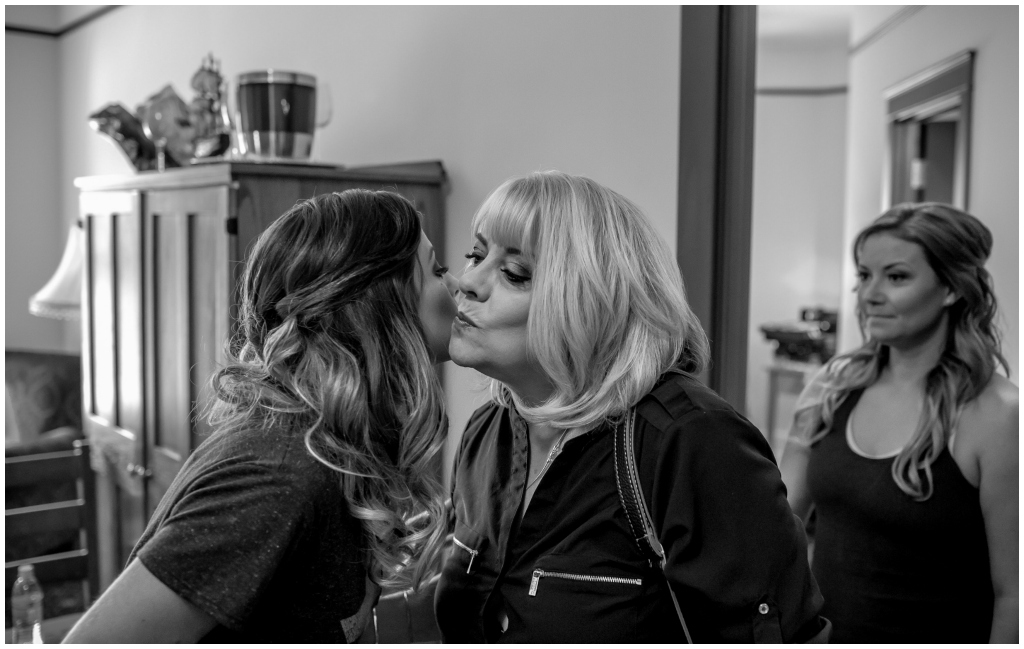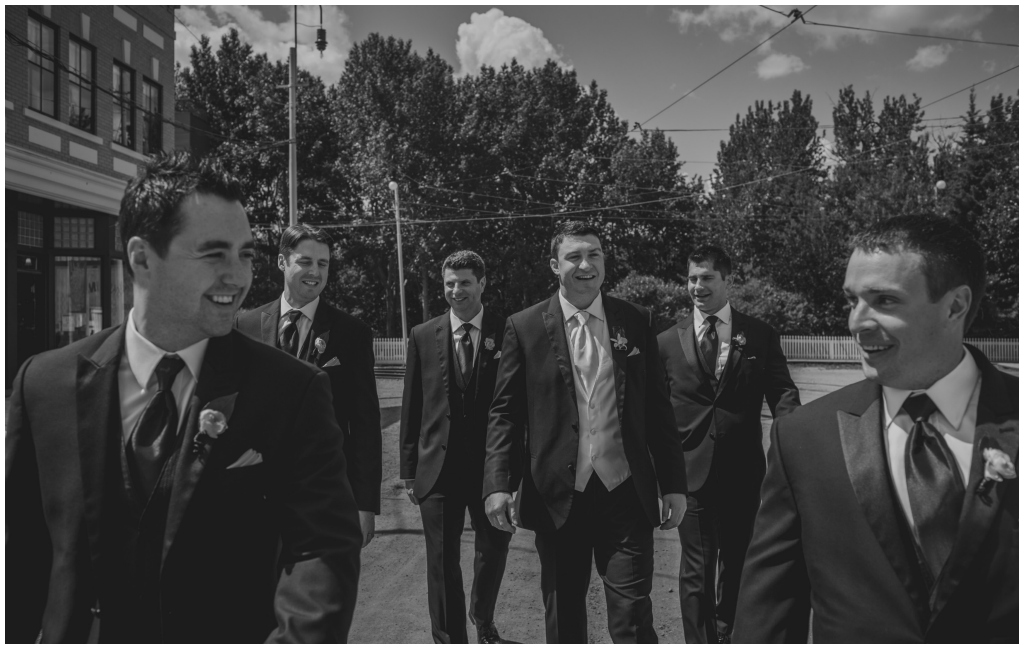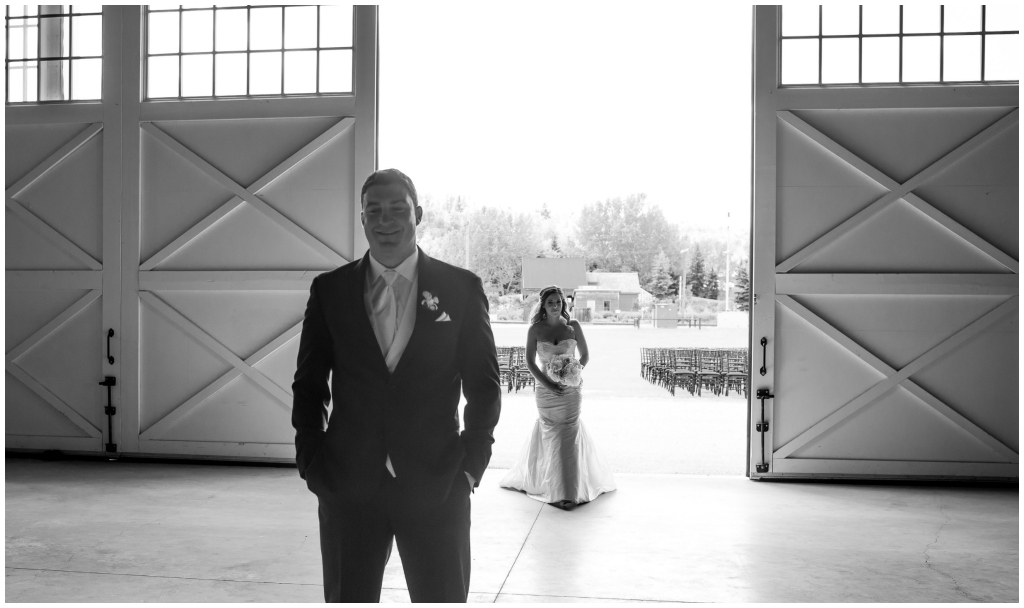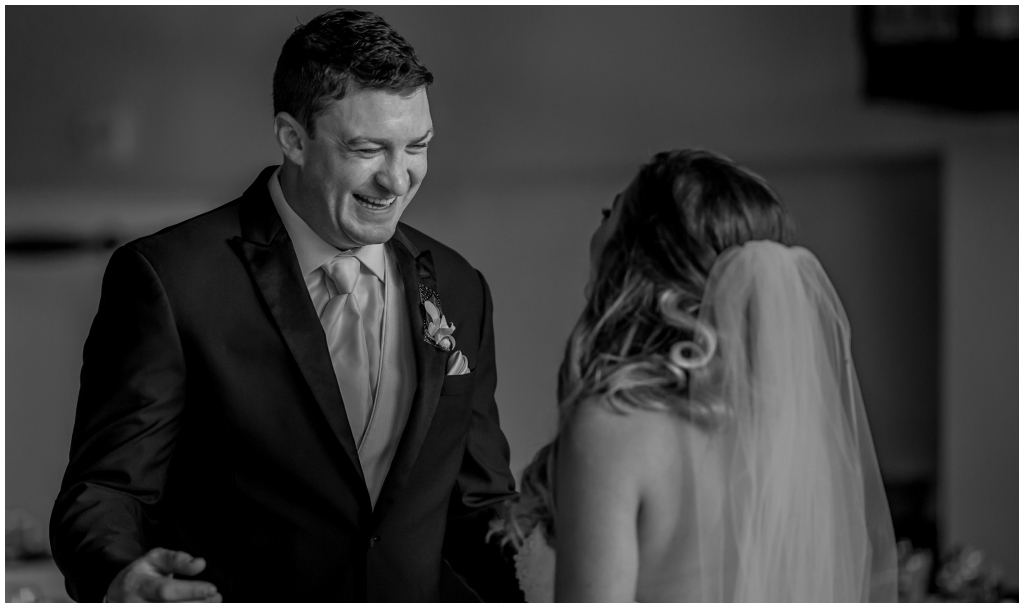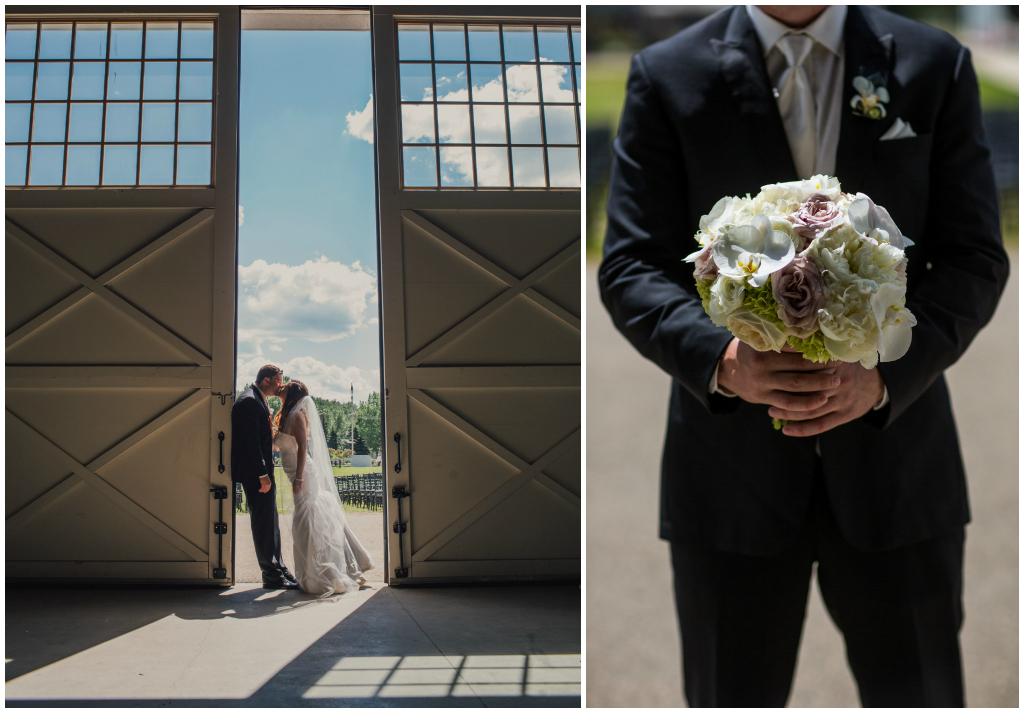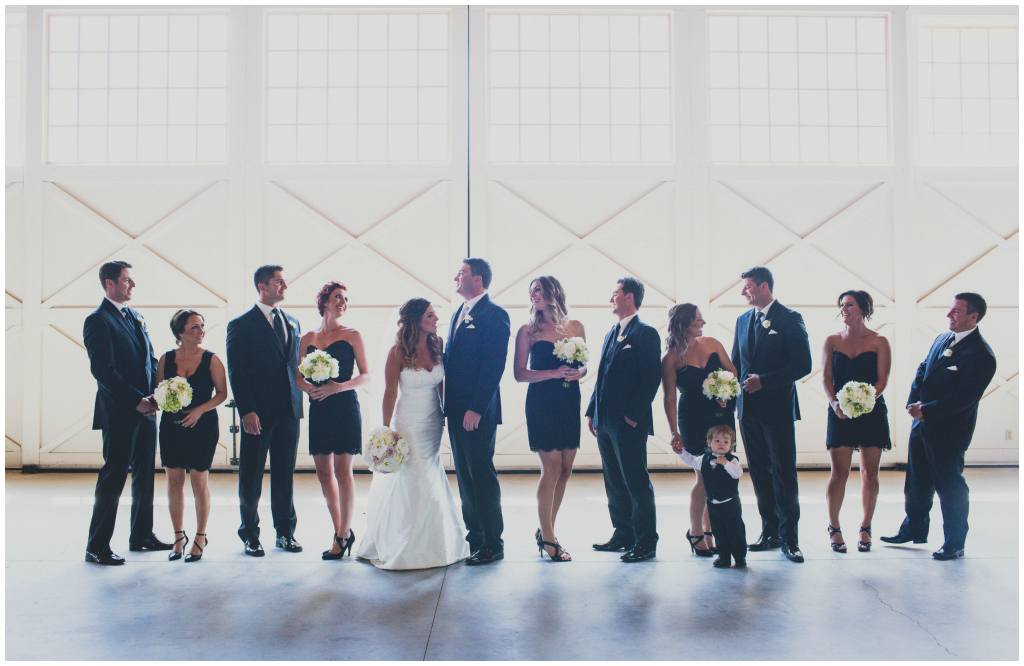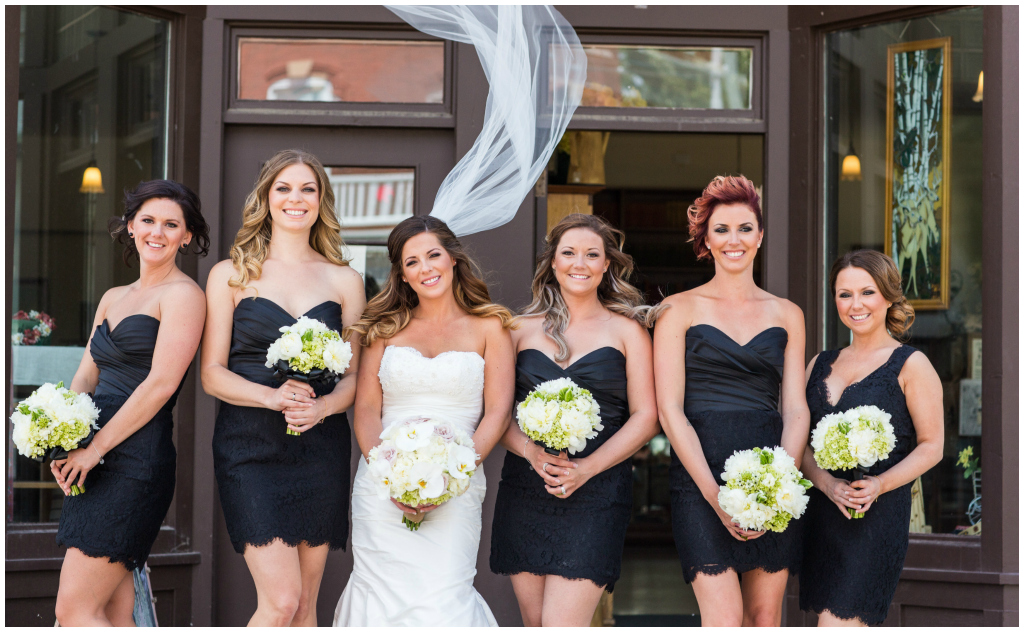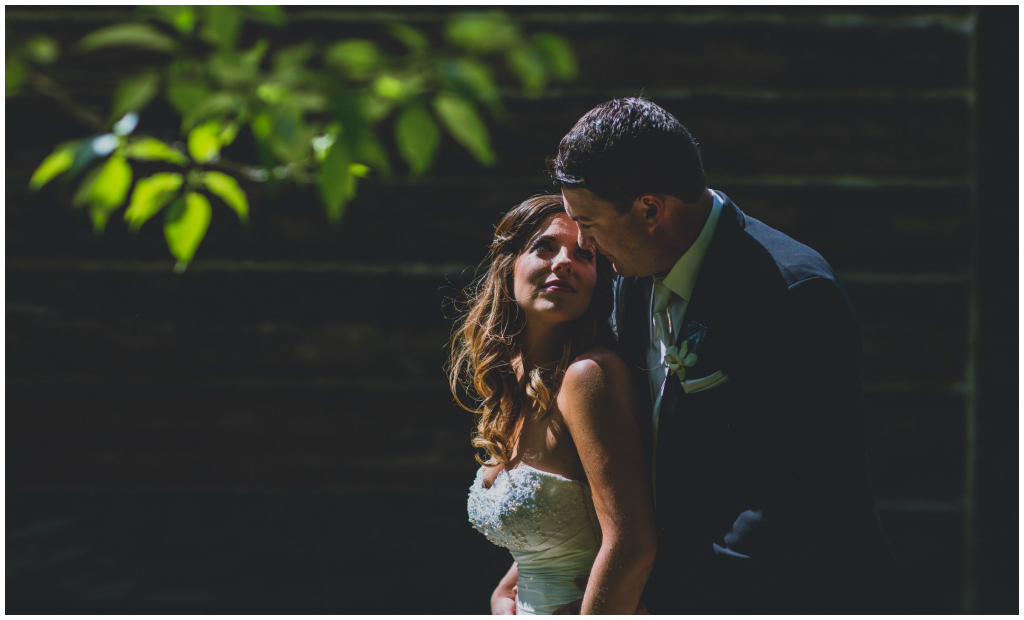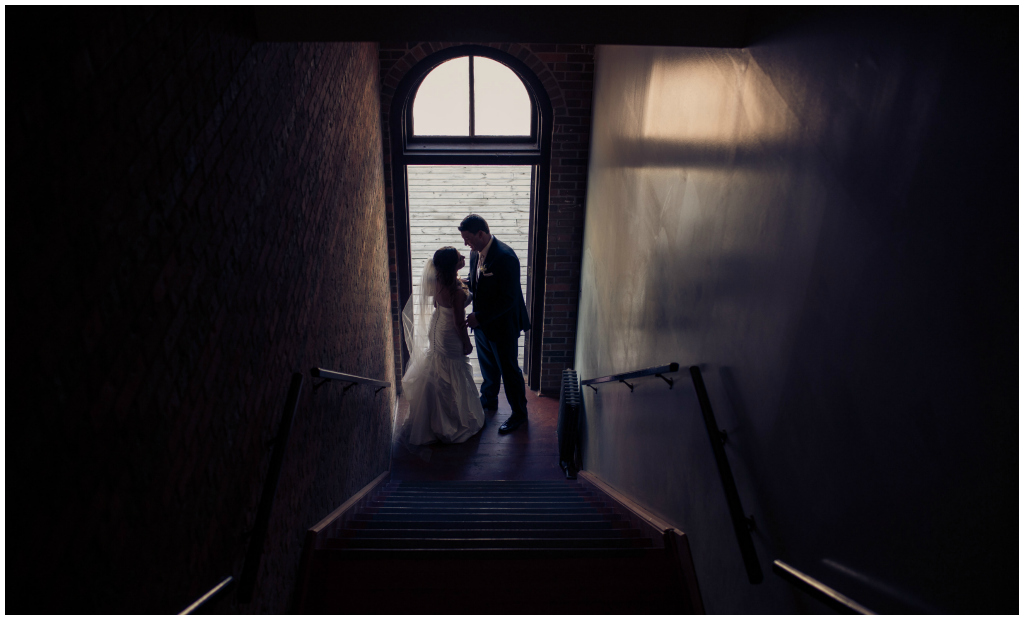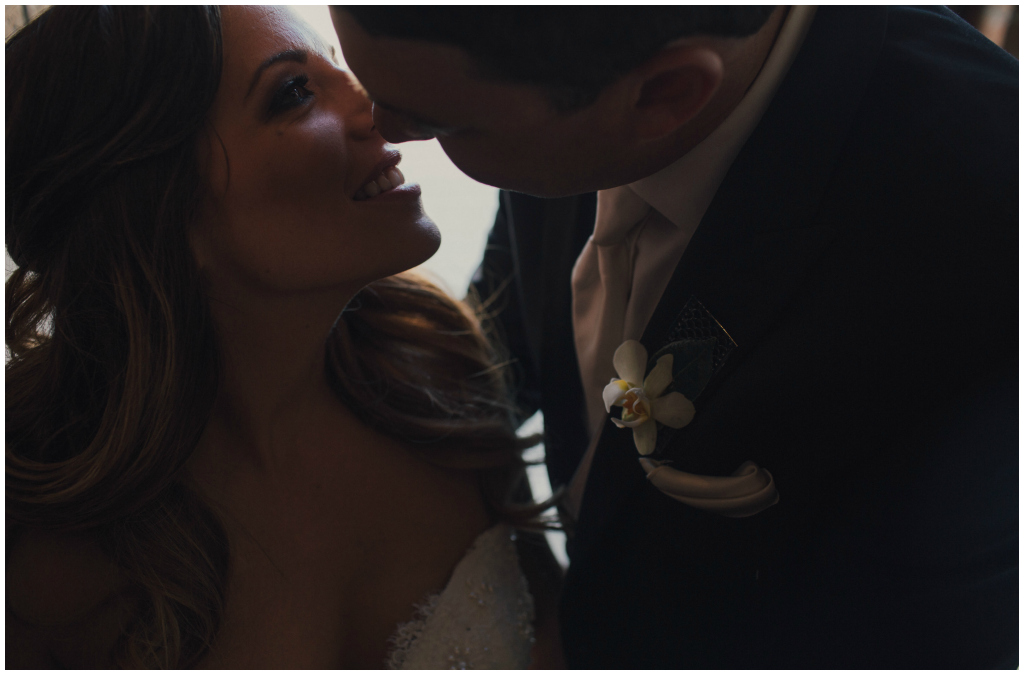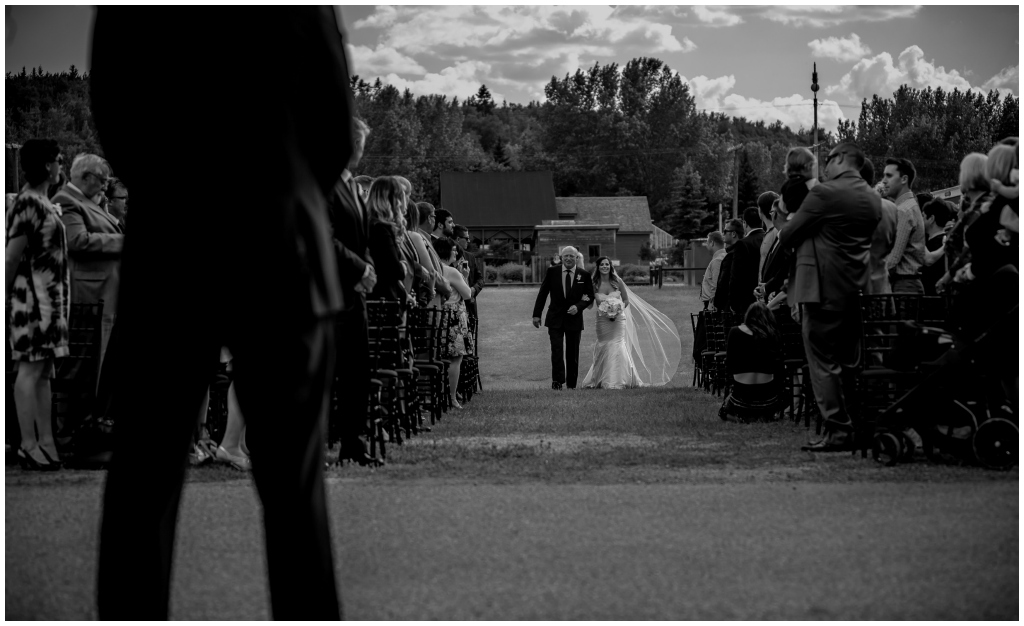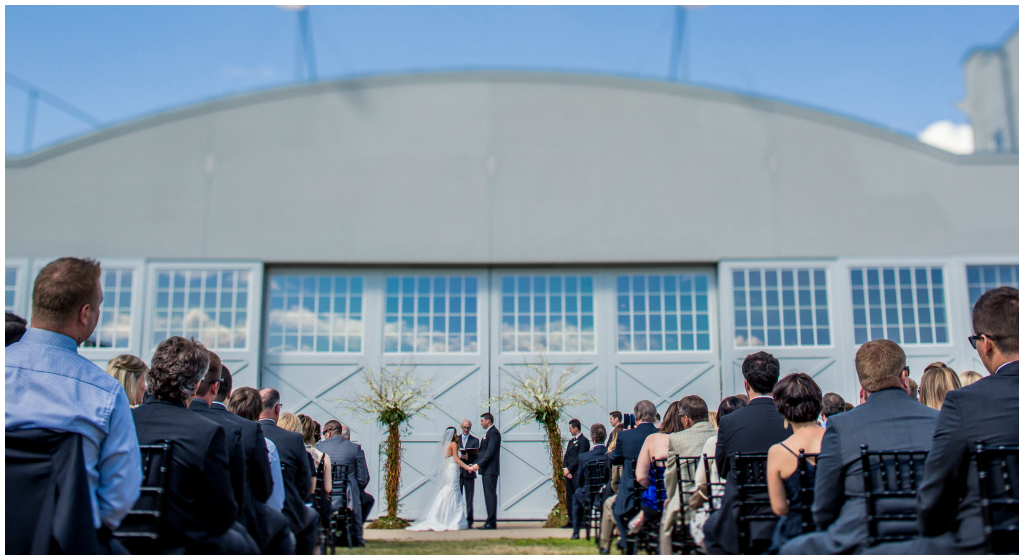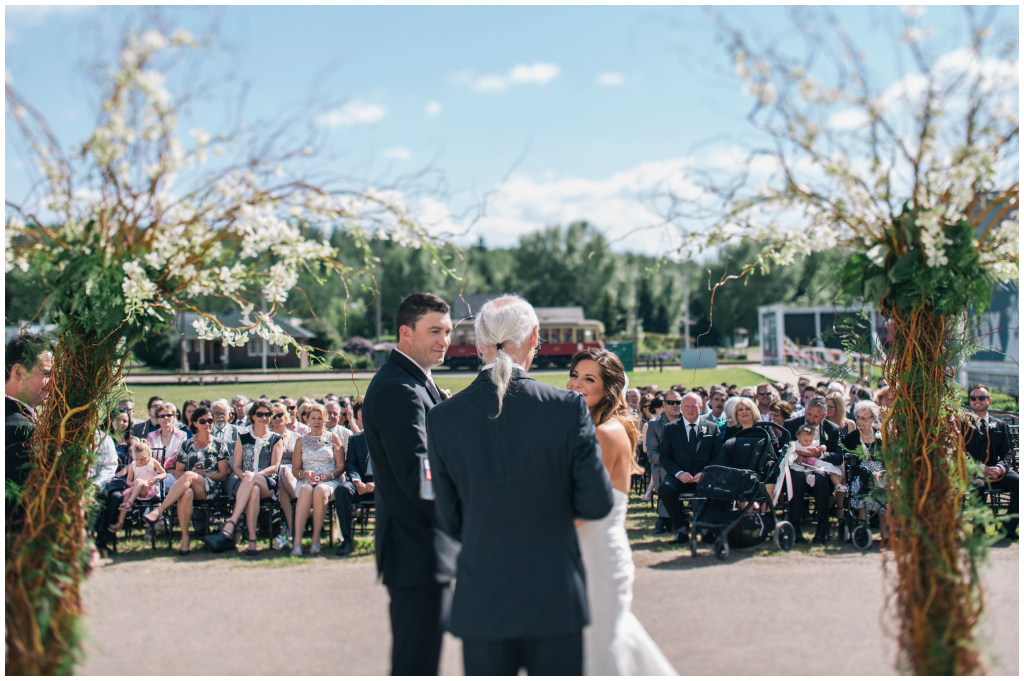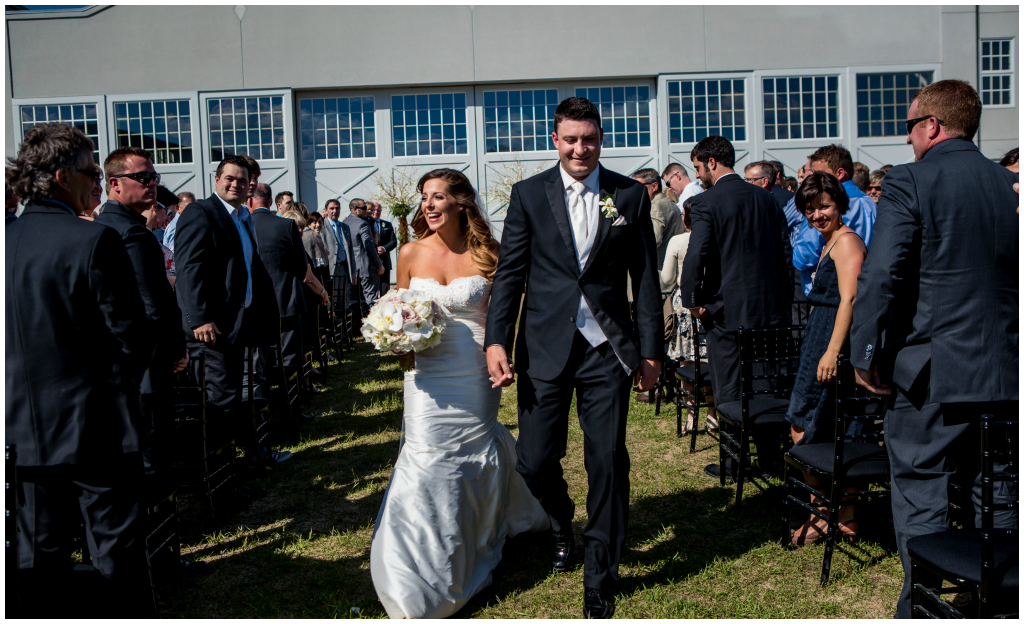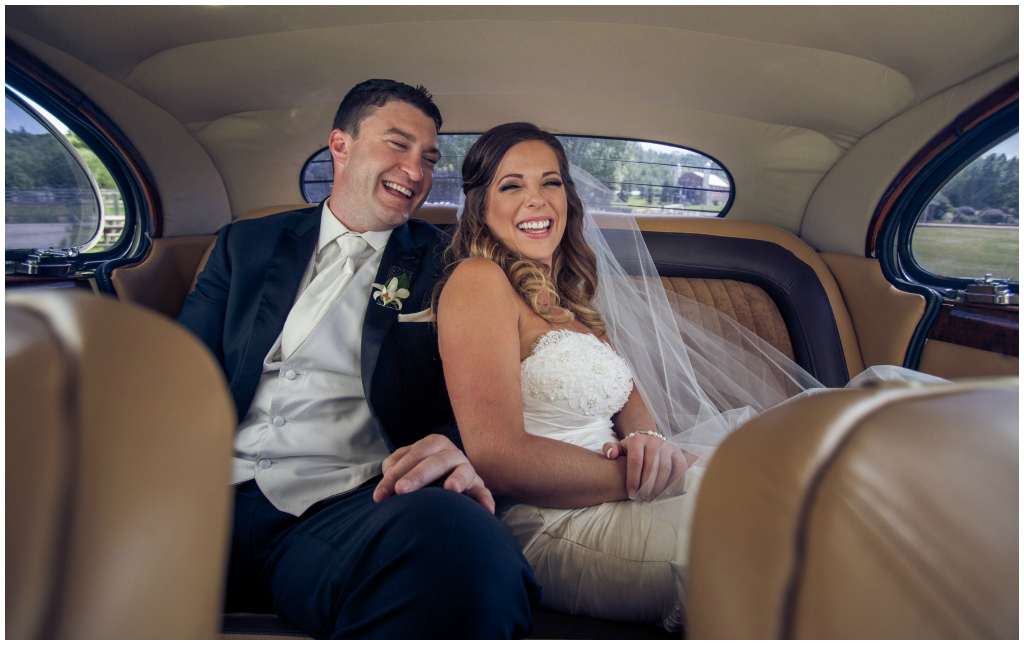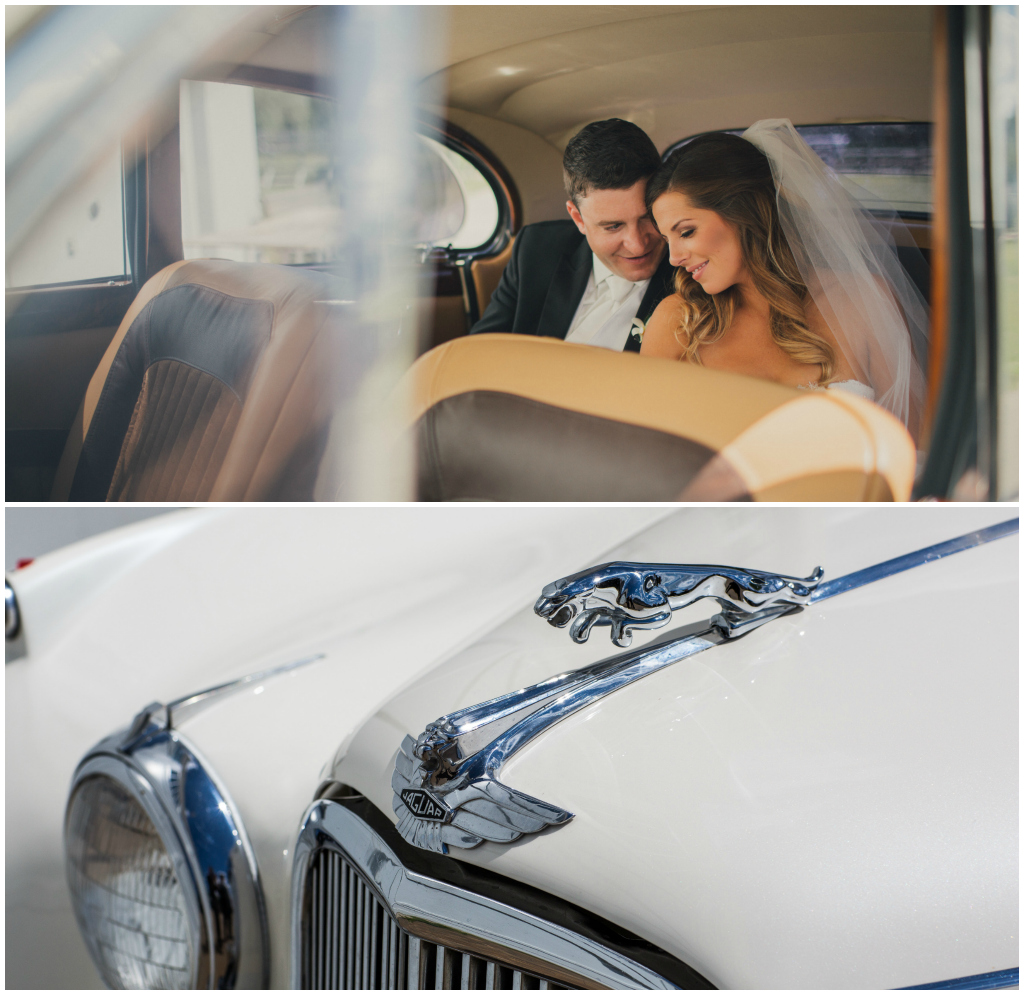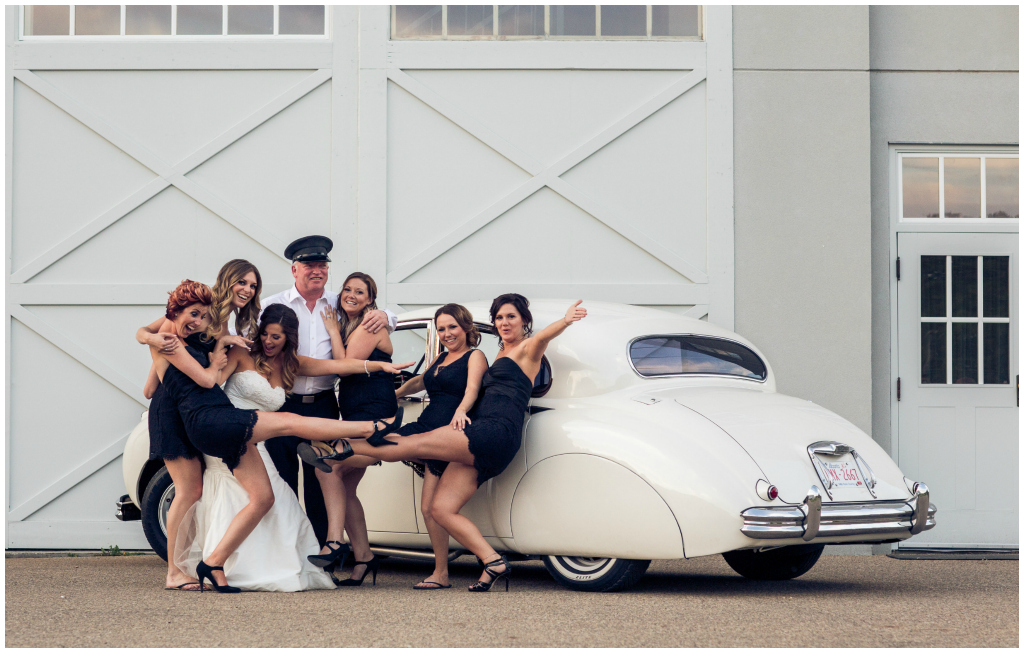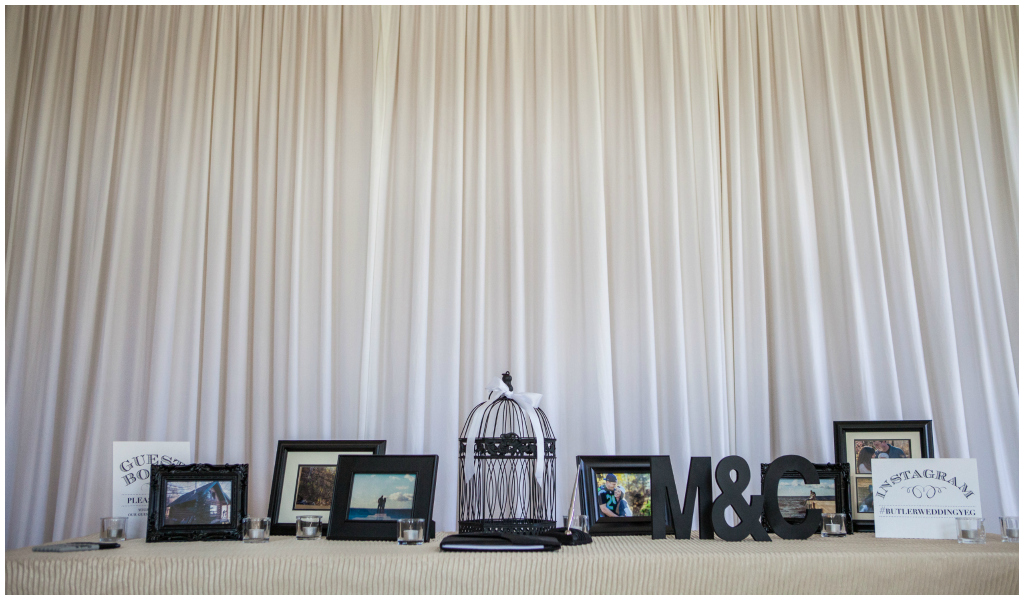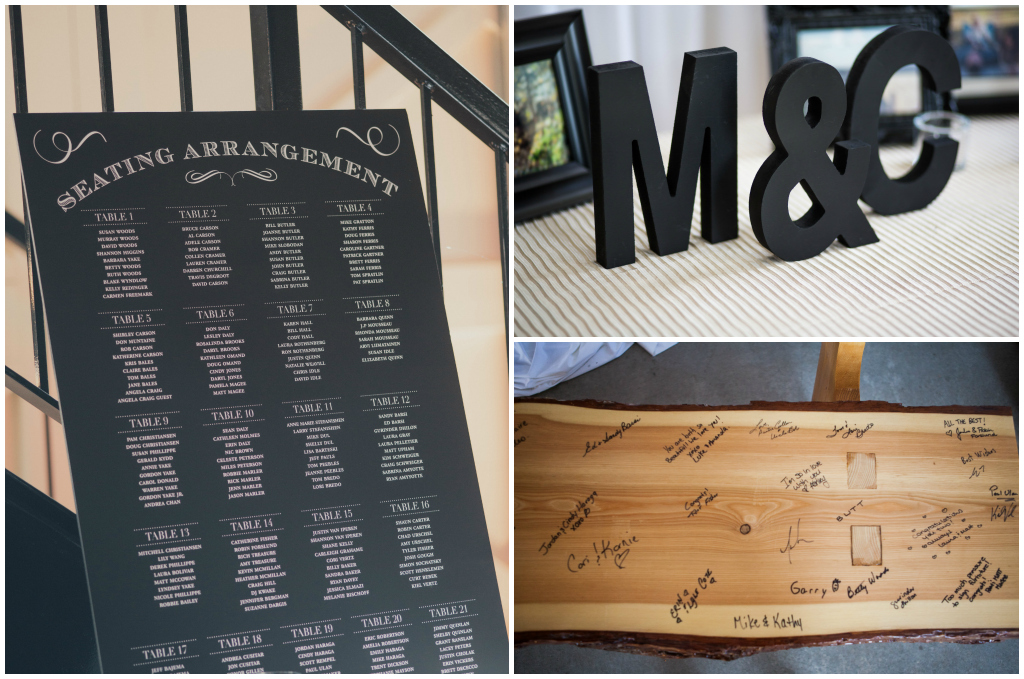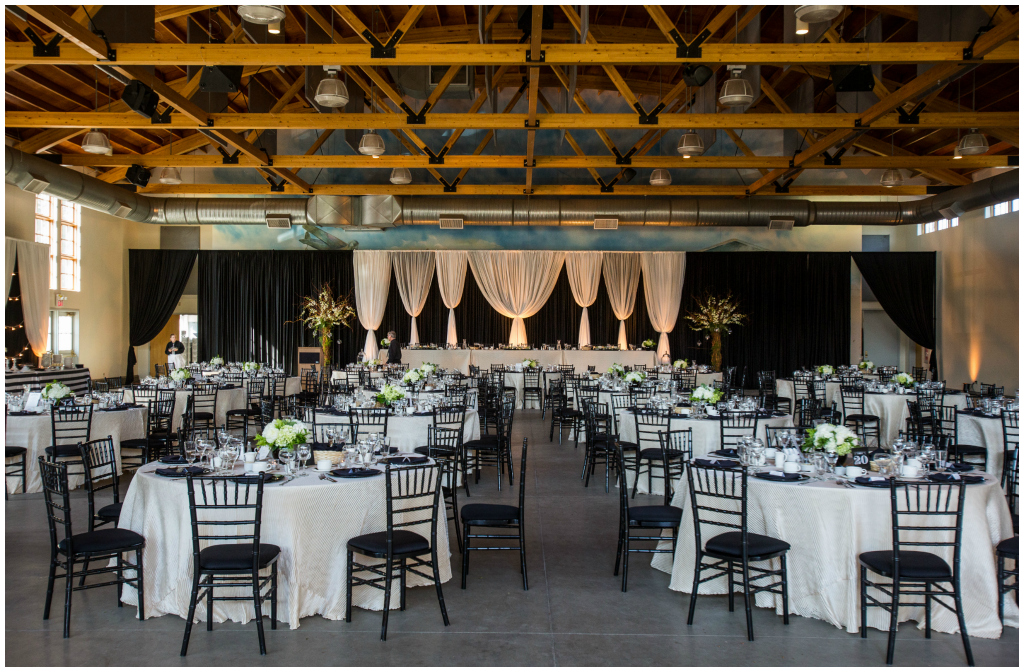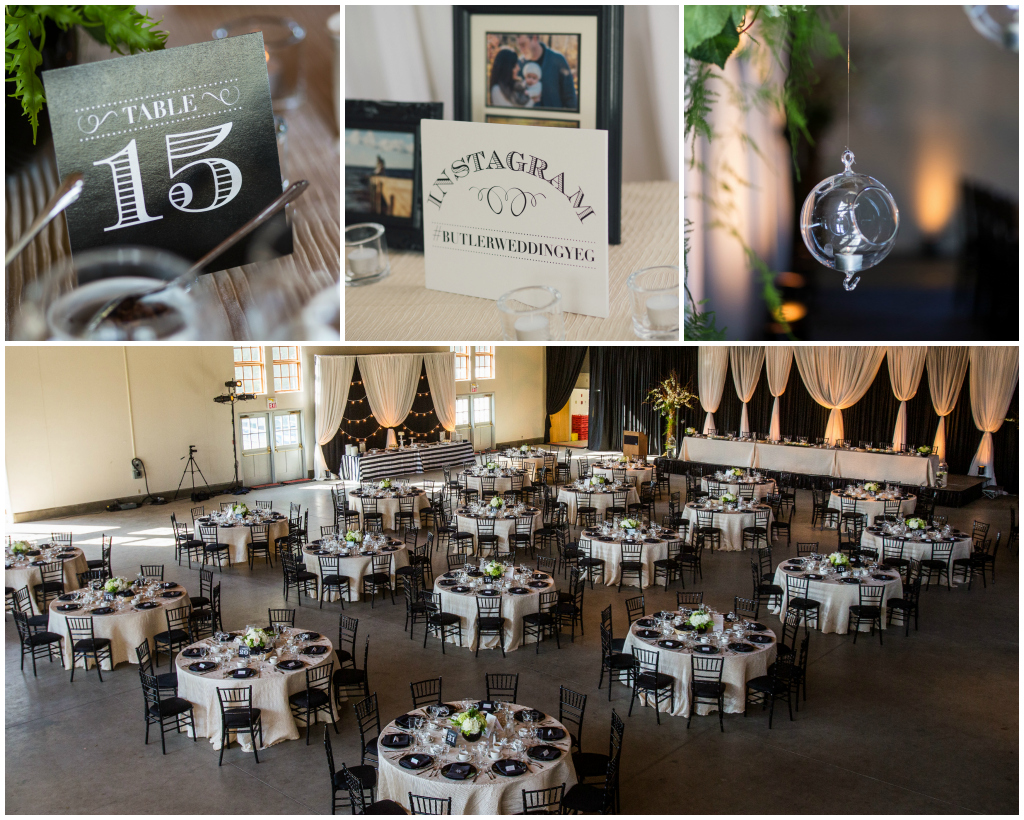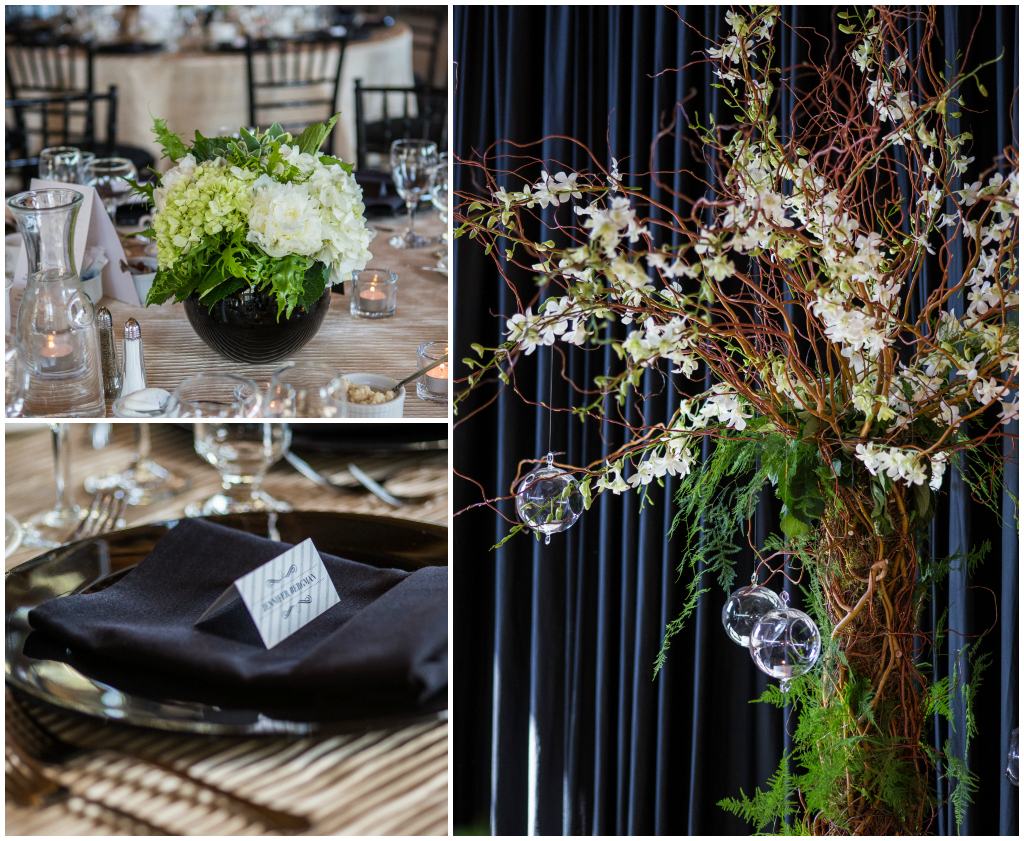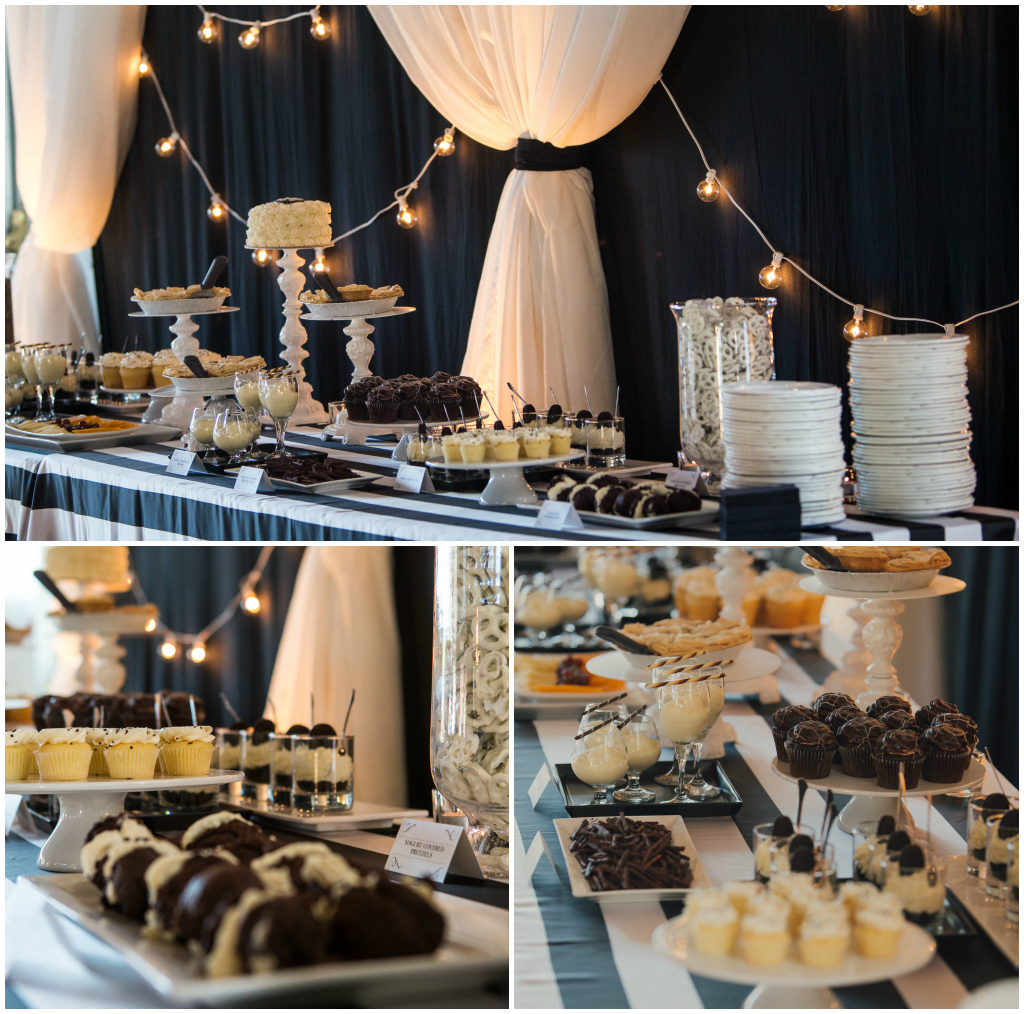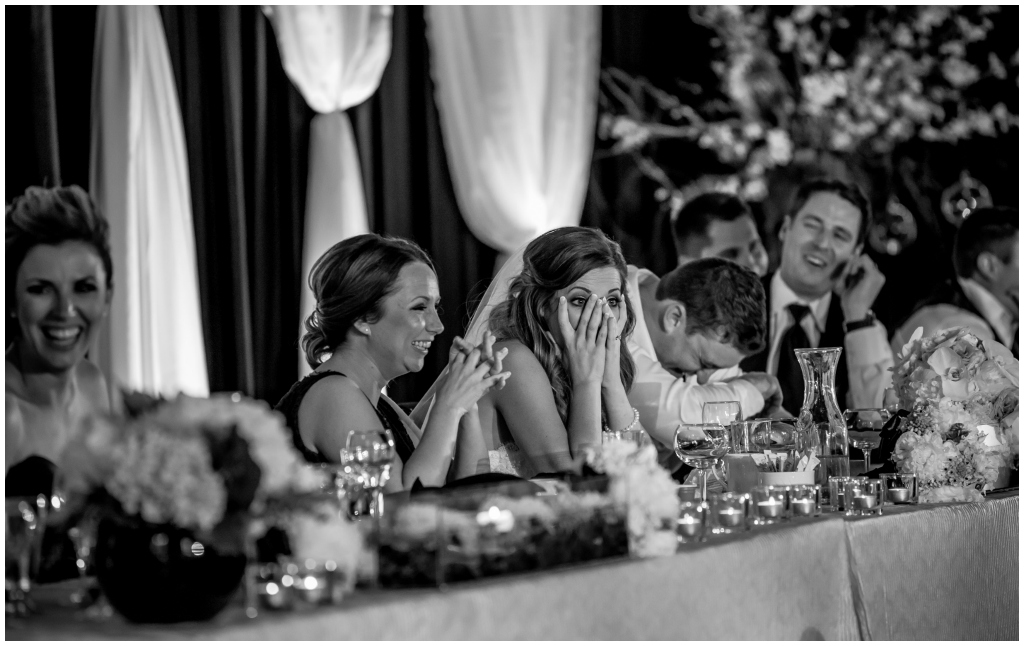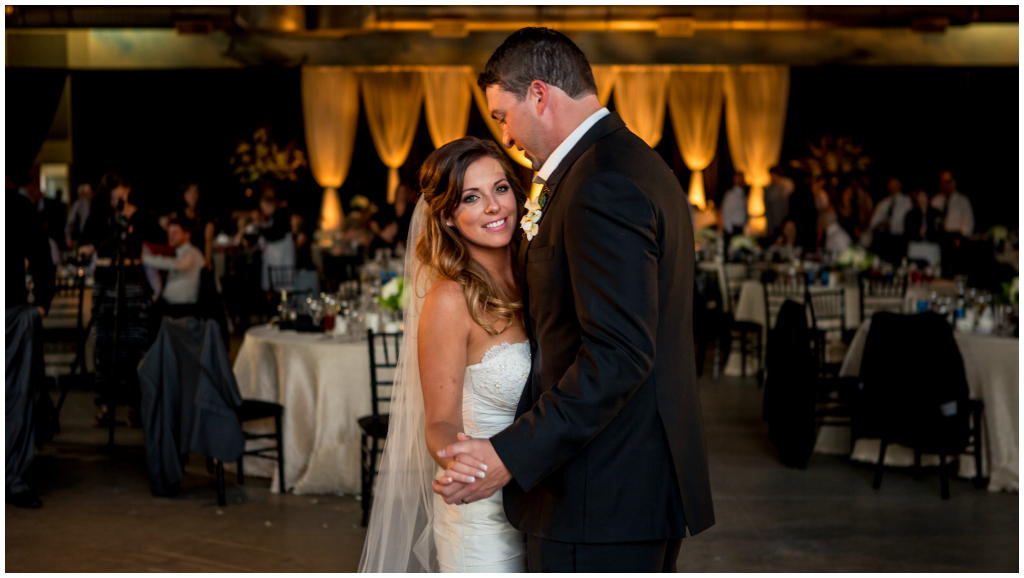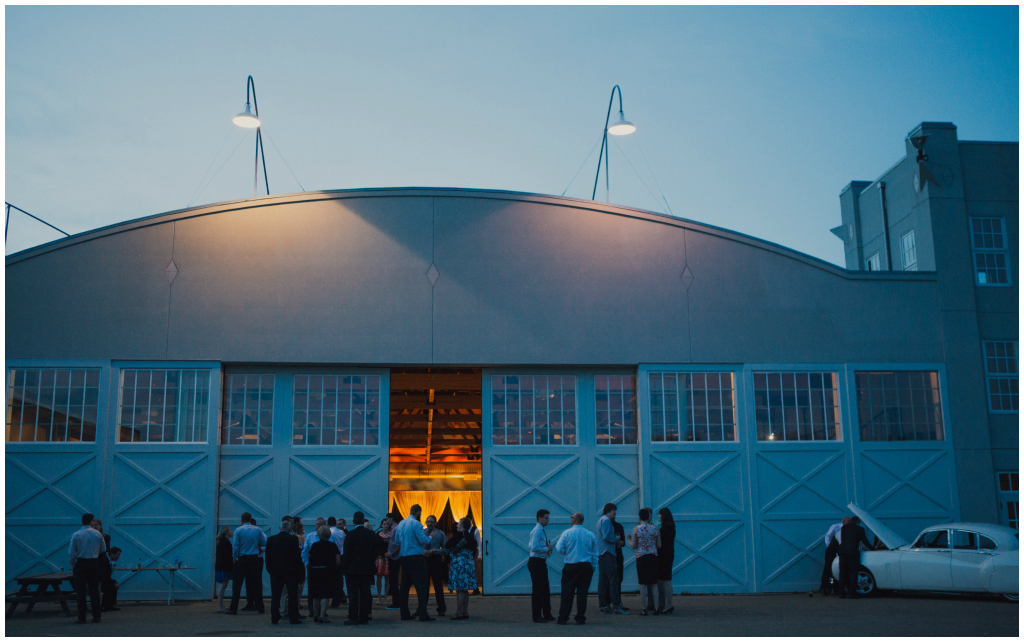 Jennifer + Team | Jennifer Bergman Weddings
Edmonton Wedding Planning + Design
+  +  +  +  +  +  +  +  +  +  +
Credits: