Posts Tagged: Shaw Hall D Wedding
10/6/16
Anita + Ben's wedding design blended a romantic colour palette with modern geometric shapes. Beginning with their invitations, we worked with Pinkpolka to develop patterns that had an edgy, unique look while using materials and colours that were timeless and romantic. This inspired us to tie the geometric shapes into their ceremony and head table backdrops, a custom DJ booth, as well as the wedding cake.
The inspiration: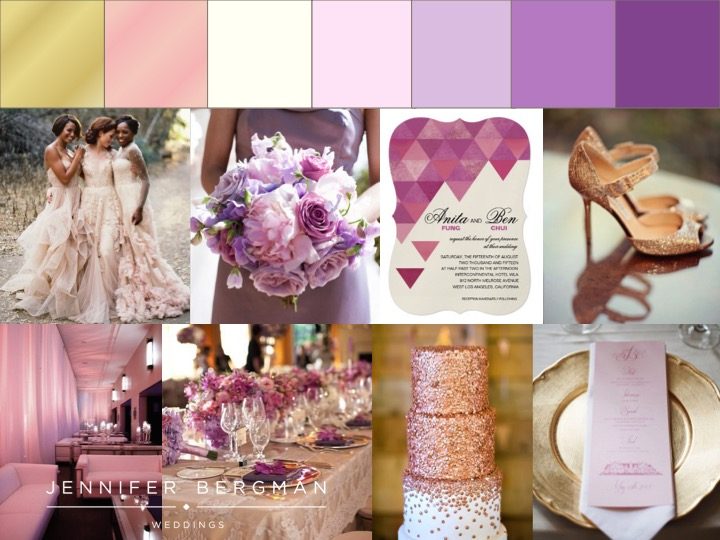 Photo Credits (clockwise from top left): Blush Ruffled Bridesmaid Dresses – Style Me Pretty; Lavender Bouquet –  Loverly; Geometric Wedding Invitation –  Zazzle; Rose Gold Wedding Shoes – Intimate Weddings; Gold Charger Plate – Style Me Pretty; Rose Gold Sparkle Wedding Cake – Wedding Chicks; Romantic Tablescape – HWTM; Modern Blush Lounge – The Knot.
…and the reality!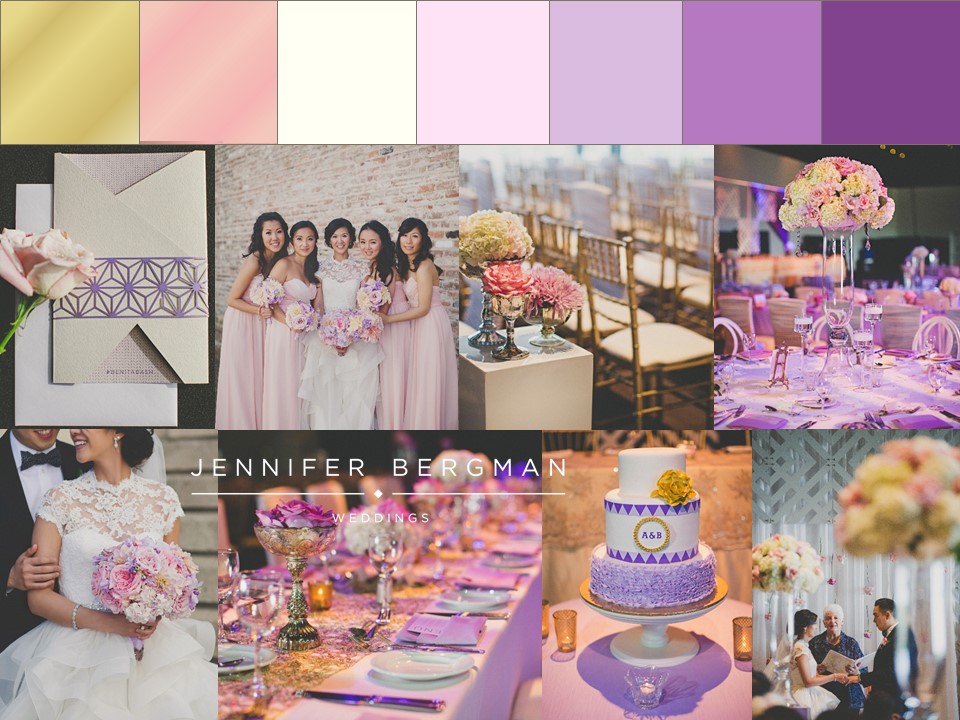 Photo Credit: shopbackdrop.
+  +  +  +  +  +  +  +  +  +  +
In the next post we'll share more behind this design, as well as some beautiful images of Anita + Ben's Shaw Conference Centre wedding!
Jennifer + Team | Jennifer Bergman Weddings
Edmonton Wedding Planner + Designer
09/12/12
We had the pleasure of working with Zahra + Ali to design and coordinate their festive wedding weekend in June. On Friday, special celebrations were hosted for both the bride and groom. Ali's side hosted their party at Khazana, while Zahra's family and friends attended a vibrant event at Edmonton Hotel & Convention Centre with Indian and Moroccan inspired décor. Both parties were filled with amazing food, music and of course – dancing!
The next day, Zahra + Ali shared a 'first look' before their marriage ceremony at Ismaili Jamatkhana & Centre. After making it official the couple spent some time taking photos with their stylish wedding party before heading to the reception at Shaw Conference Centre's Hall D. For this event, we opted for a sleek modern design with a palette of pewter, white and pops of fuchsia and purple. The highlight of the evening was a surprise all-male Bollywood dance performance by some of Zahra + Ali's family and friends – you should have seen these guys move!
Mark Eleven Photography didn't miss a moment of the festivities – enjoy a sampling of these gorgeous images!
Zahra + Ali: It was such an honour to be a part of your amazing wedding weekend – thanks for choosing JBW!
Jennifer
Edmonton Wedding Planner + Designer
+  +  +  +  +  +  +  +  +  +  +
Credits: