Posts Tagged: Sawridge Jasper
06/3/11
Searching for the perfect reception location can be overwhelming, and for many couples it is difficult to visualize a venue's potential – especially when they have a particular look and style in mind for their big day. It's easy to quickly dismiss venues because the walls and carpet don't coordinate with your wedding colours; however, I'd encourage you to look beyond some of these minor details as nearly all spaces can be transformed!
One of the best ways to ensure your vision comes to life is by hiring a wedding planner/designer who shares your style. When we started planning Carolyn + Martin's March 2011 wedding they told me they wanted their reception to look like a "modern winter wonderland," and that rectangular tables, mirrored tabletops and blue/purple lighting were must-haves. Instead of getting hung up on aesthetics, we first found a venue that suited their desire for a Rocky Mountain wedding, accommodated their guest list and fit within their budget.
The Sawridge Inn & Conference Centre is a wonderful hotel in the heart of Jasper, Alberta. The Chief Paul Ballroom accommodates up to 210 guests for a wedding reception and features a gorgeous wooden dance floor in the centre of the room. The below promotional photo of the ballroom features wedding décor that is very traditional – the opposite of Carolyn + Martin's chic, modern style…but just look at what we were able to do with the space…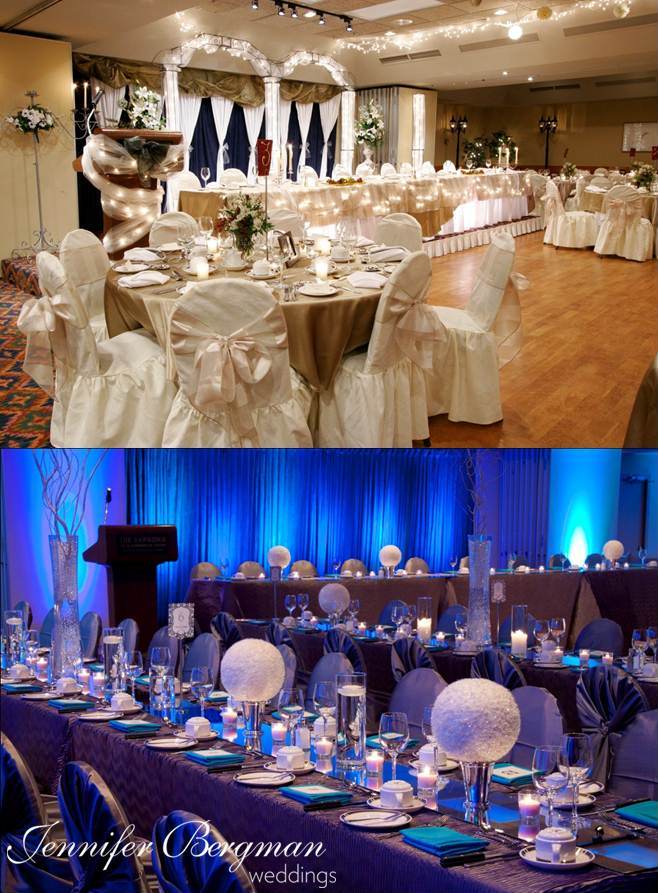 With meticulously designed tables and spectacular lighting we achieved the Modern Winter Wonderland that Carolyn + Martin had envisioned!
The tables were dressed with luxurious, textured grey linens and topped with mirrored table runners which reflected the candlelight so beautifully. Tablescapes featured tall vases of curly willow sprayed white to mimic hor frost, glitter "snowballs" in silver julep cups and an abundance of votive and floating candles. Turquoise napkins added a pop of colour to the tables and the chairs were finished off with slate satin wraps. Here are a few more photos of the gorgeous space: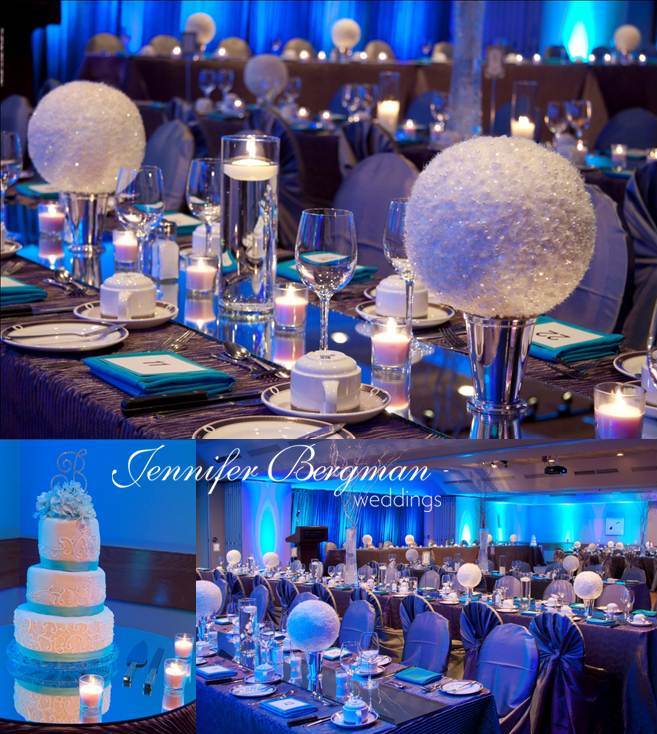 I hope this post inspires you to think outside the box when evaluating spaces for your own wedding. If a venue meets your requirements for capacity, location, food and budget, don't be so quick to dismiss it just because the carpet is off-putting!
Jennifer
Jasper Wedding Planner
+  +  +  +  +  +  +  +  +  +  +

Credits
07/11/10
Dorothy + Chad were married in Jasper, Alberta over the May long weekend (you may remember the sneak peek I shared a while back). I began working with this down-to-earth couple in February 2009, and after 15 months of planning it was so wonderful to see them enjoy the day with their family and friends in the Rockies.
The wedding reception was held at The Sawridge Inn & Conference Centre, and the day was captured beautifully by A Different Angle Photography. Guests danced the night away to tunes played by DJ Tommy of Jasper's Alpine Music. Special thanks to Christine for assisting me throughout the day.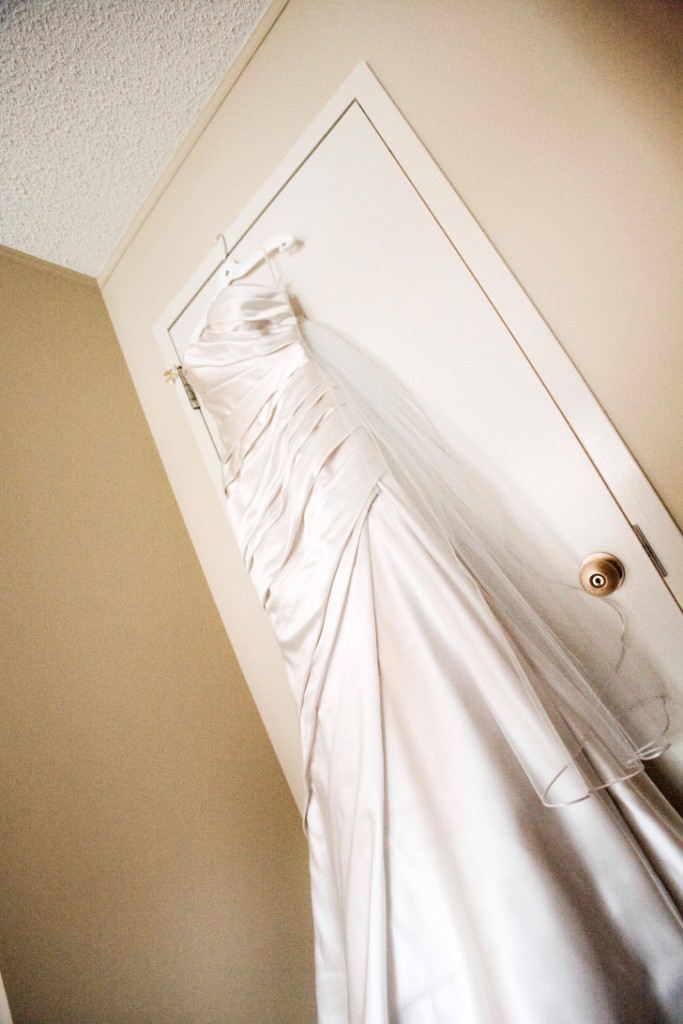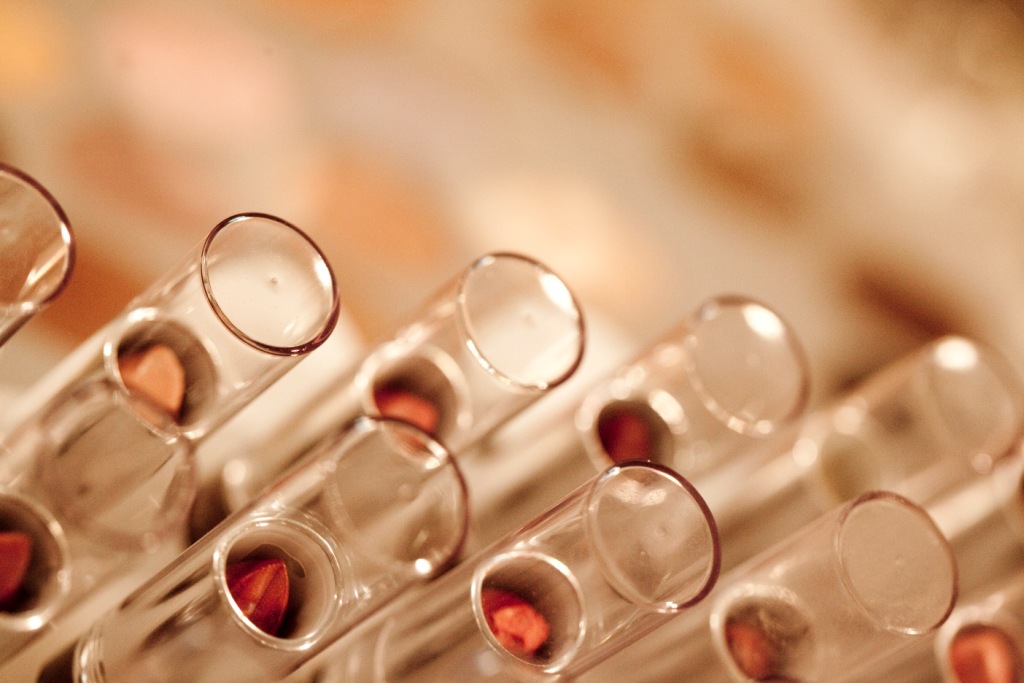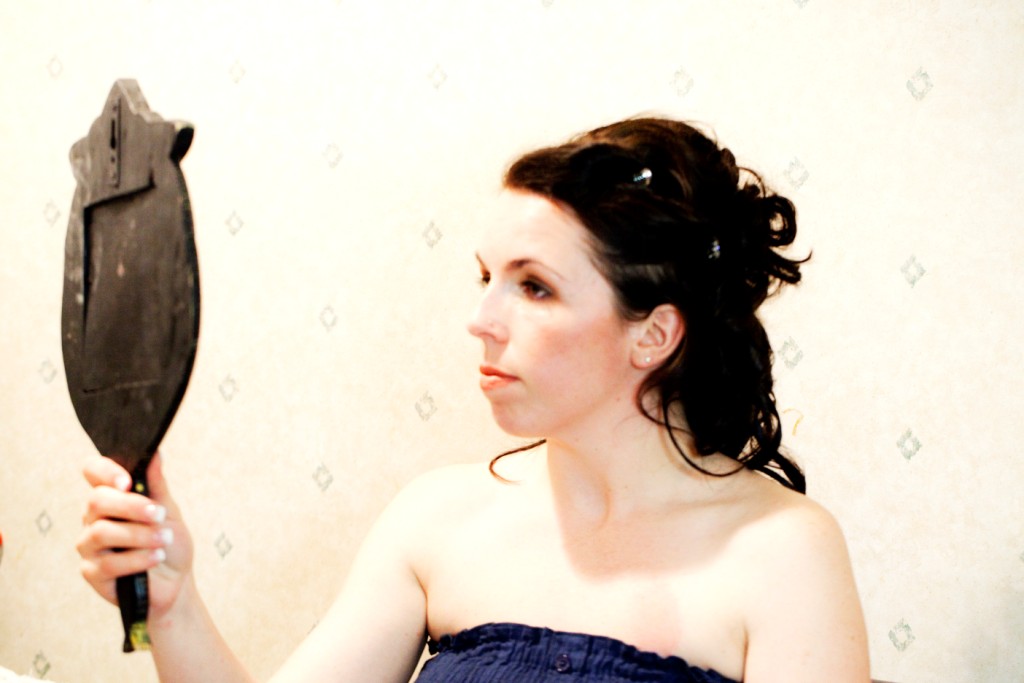 Dorothy + Chad's son, Chase, is the cutest little boy! He had the important job of being the ring bearer at the ceremony.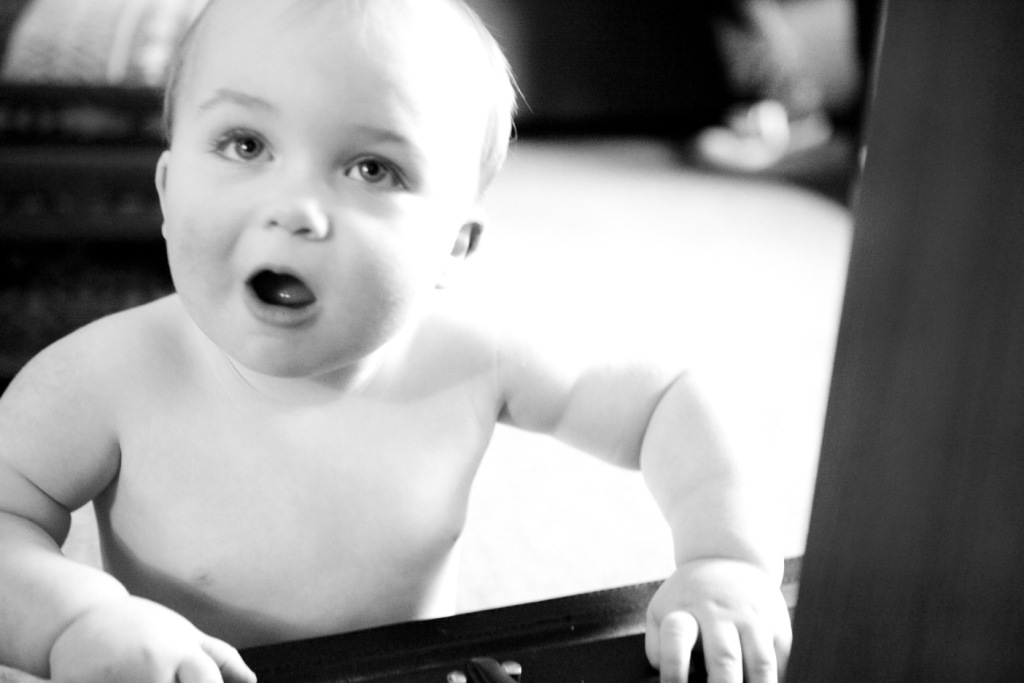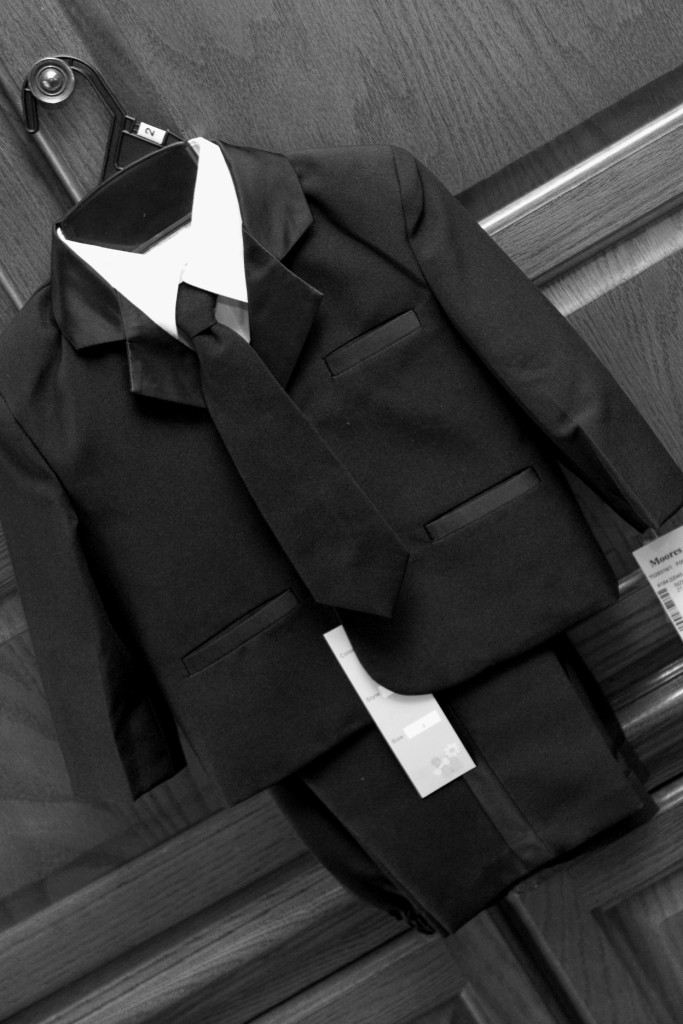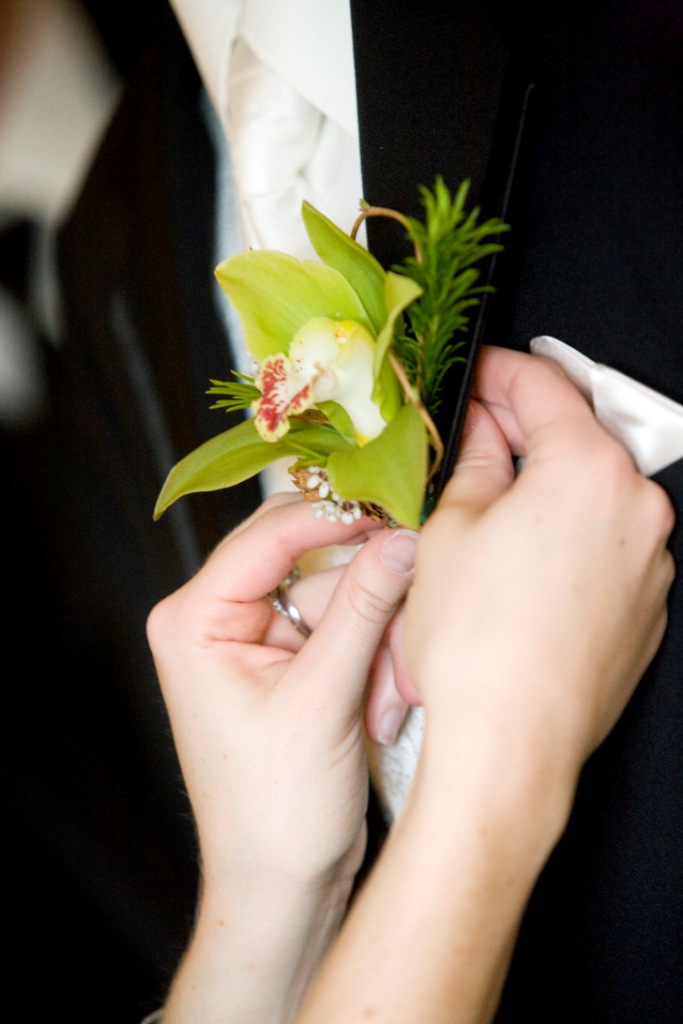 The ceremony was held at one of the lookouts on Jasper's Pyramid Lake Island. A handmade wooden sign pointed guests in the right direction.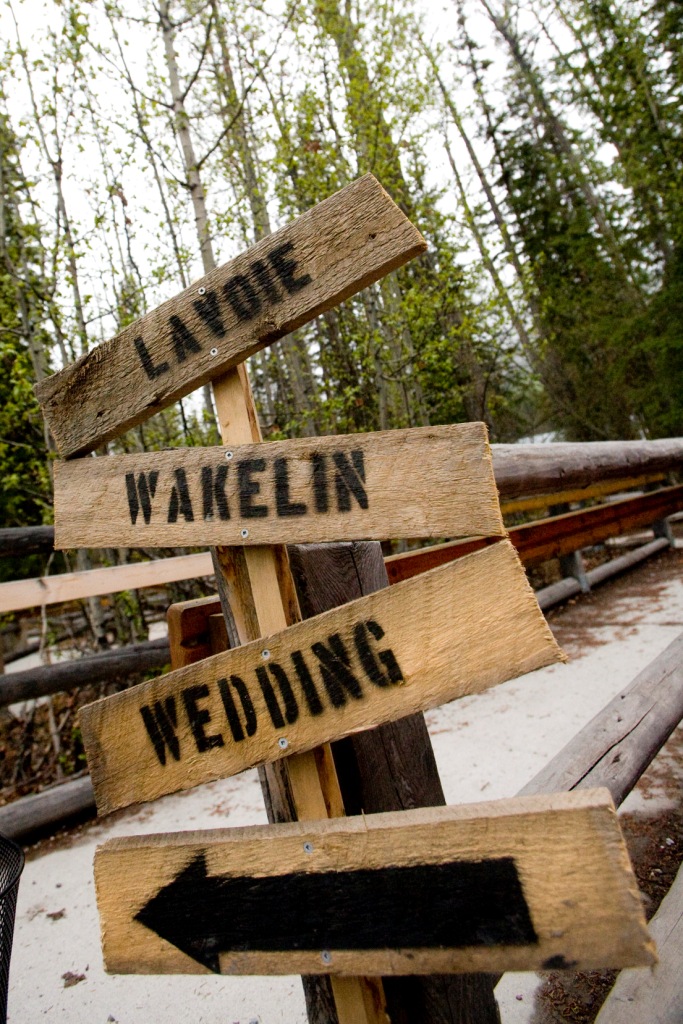 This wagon pulled the flower girl and ring bearer down the aisle, while announcing the bride's entrance! How cute is that!?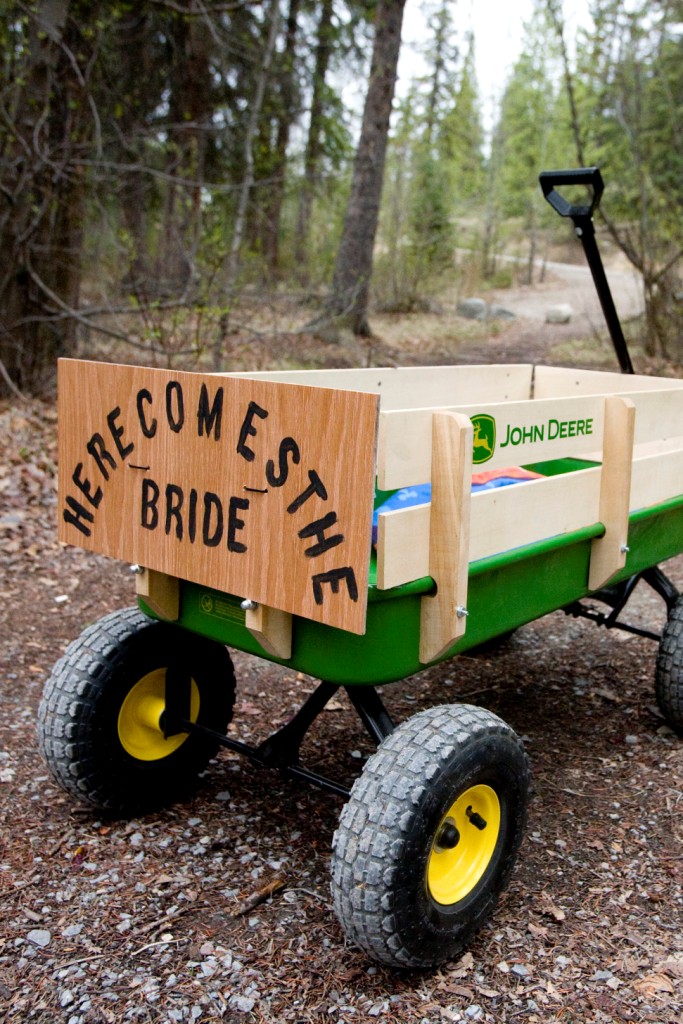 It's tough work bearing rings!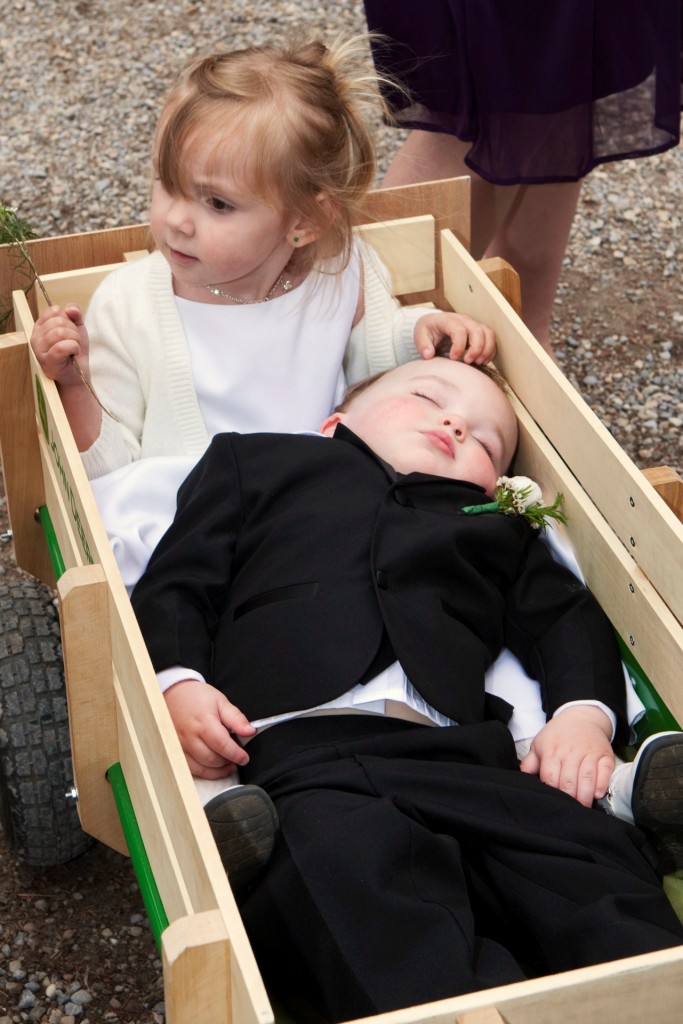 Dorothy's beautiful, rustic bouquet – all flowers were arranged by the wonderful team at Elysion Florals. As a surprise for the couple, I had two wooden tags made with Dorothy + Chad's names engraved on them.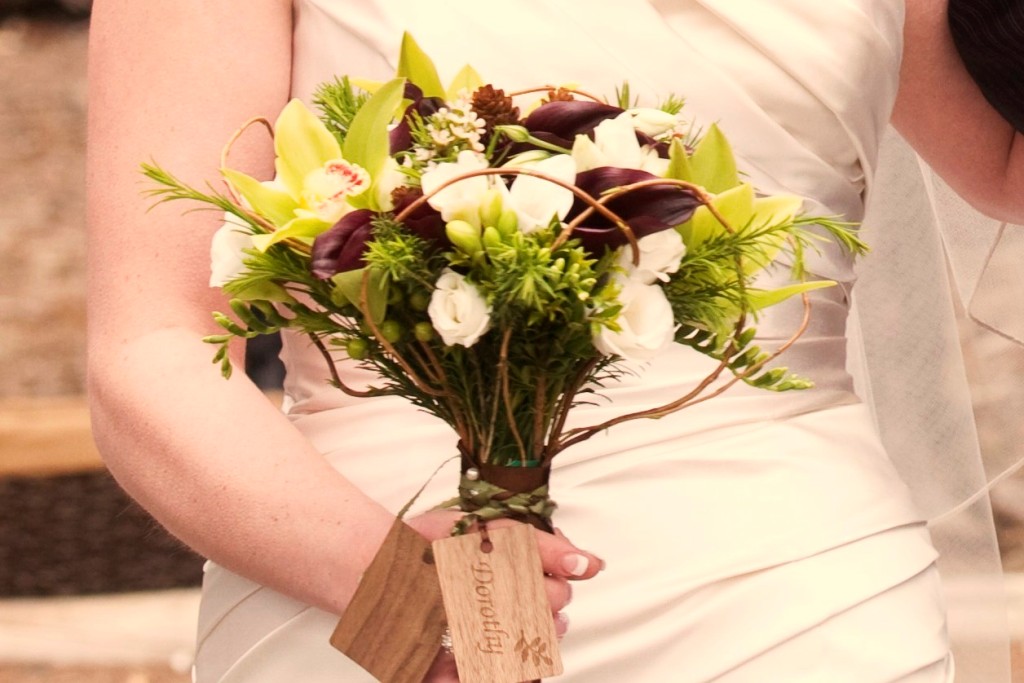 It was a chilly walk across the bridge to meet her groom, but the stunning scenery made up for it!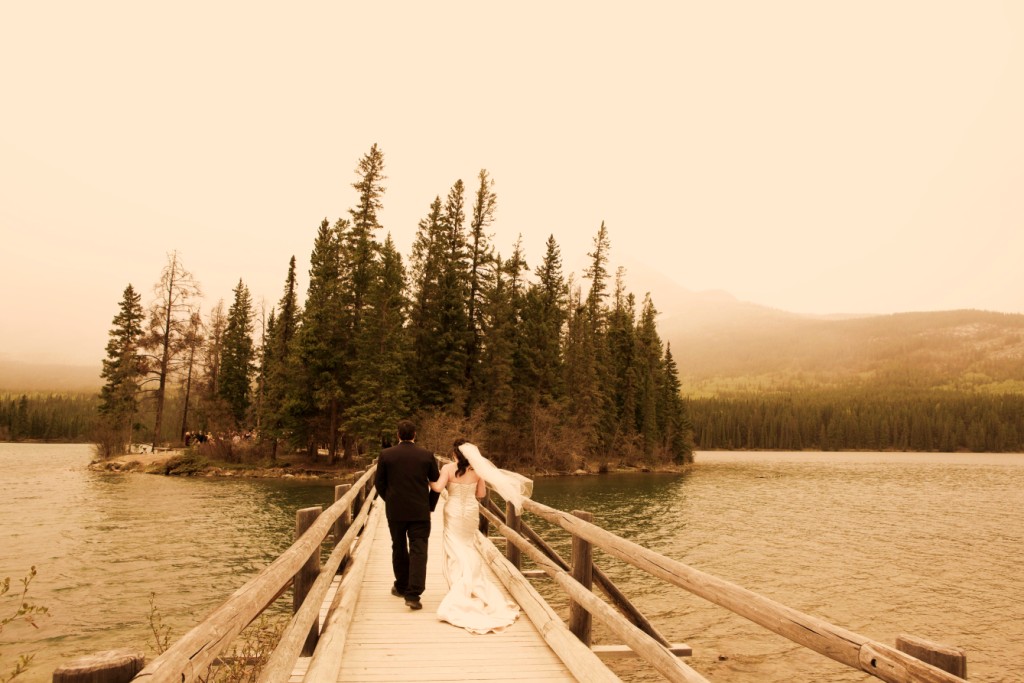 The ceremony was performed by Marriage Commissioner Beryl Cahill.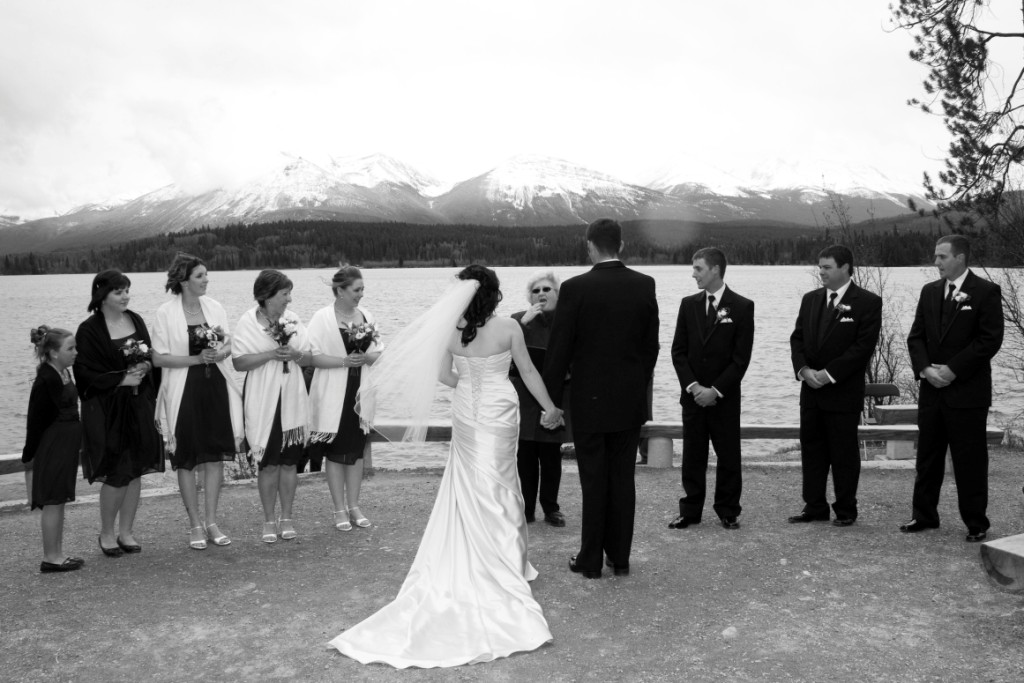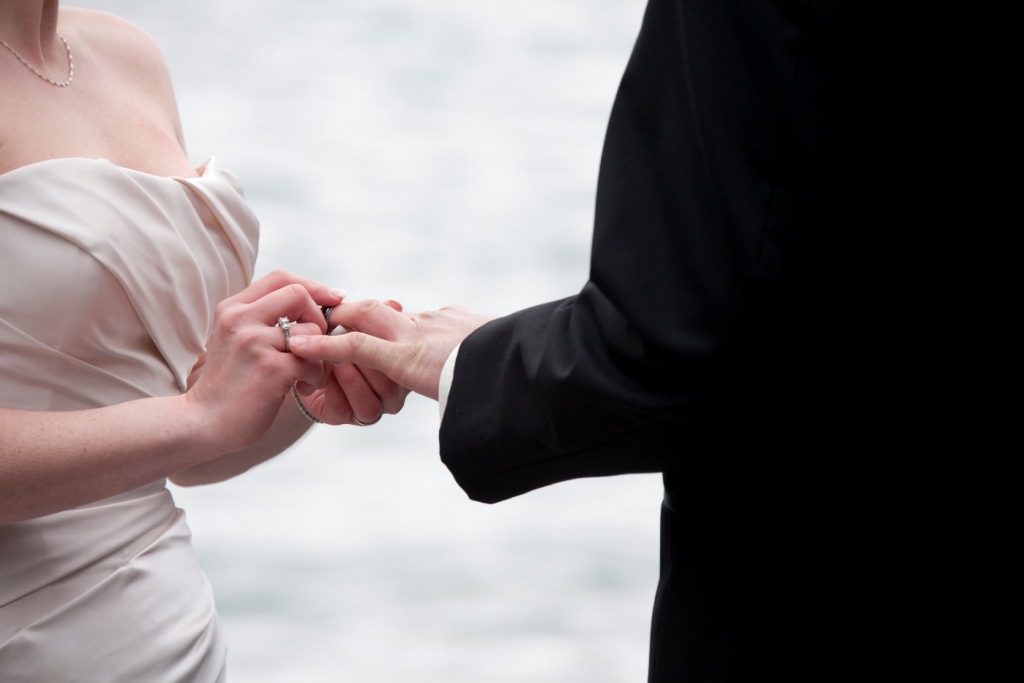 The beautiful bride!
Dorothy + Chad decided they wanted the reception décor to be a surprise. Here is their reaction to seeing the room for the first time!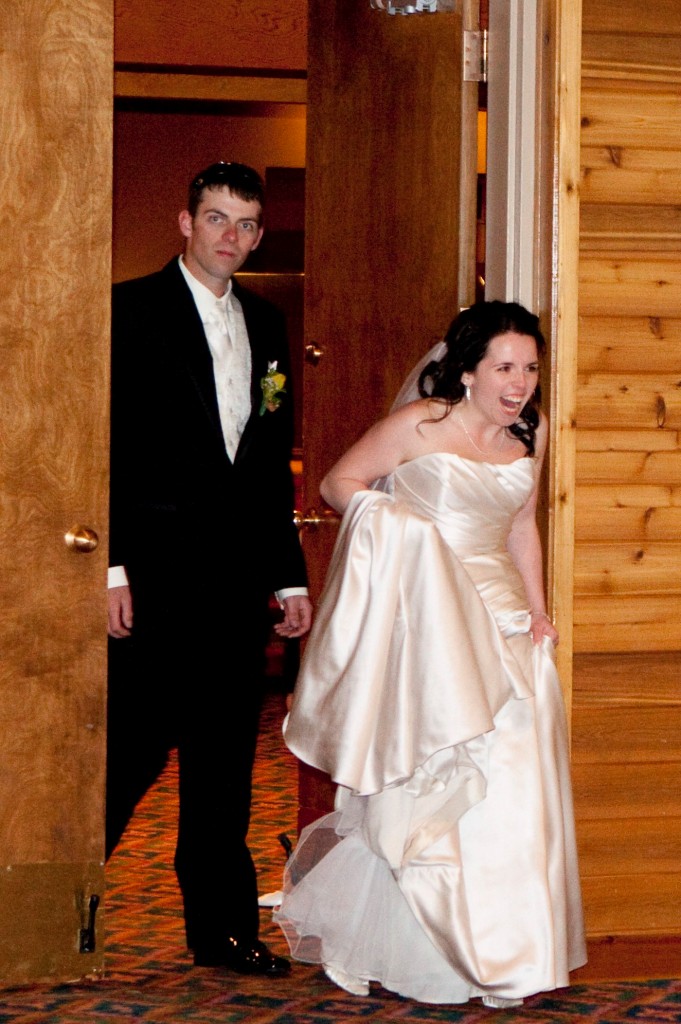 We designed the table décor with an "Alpine Elegance" theme in mind:
A brown lantern sat on top of a wooden slab covered in earthy elements (moss, pine cones, sticks and berries);
Votives and candles in mason jars surrounded the lanterns to make the tables glow;
Ivory pintuck linens, chocolate satin chair wraps and brown napkins polished off the look.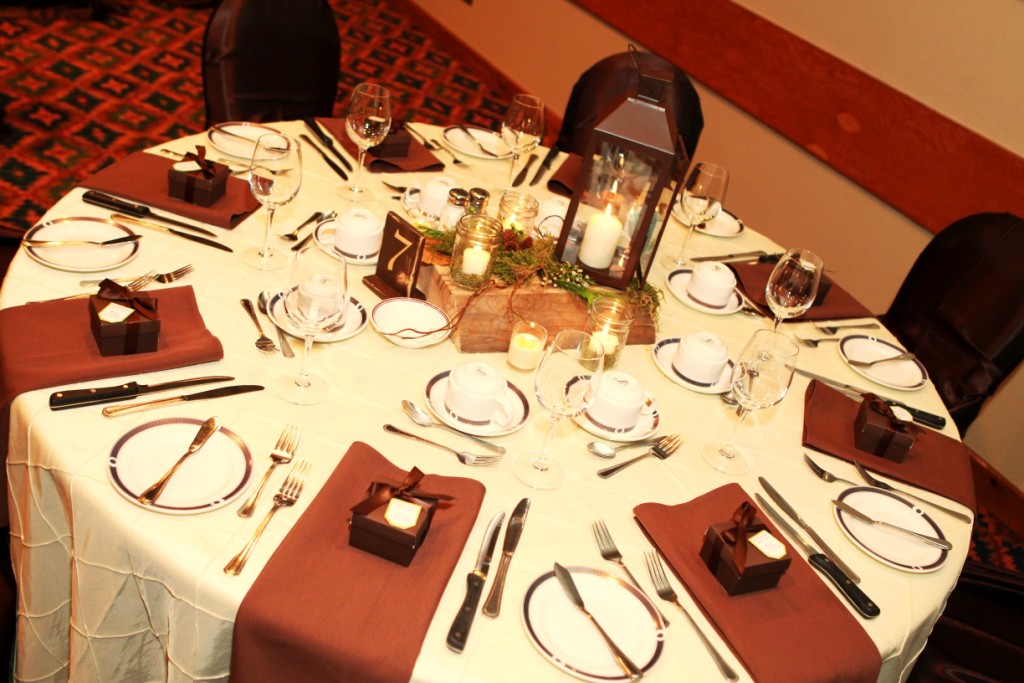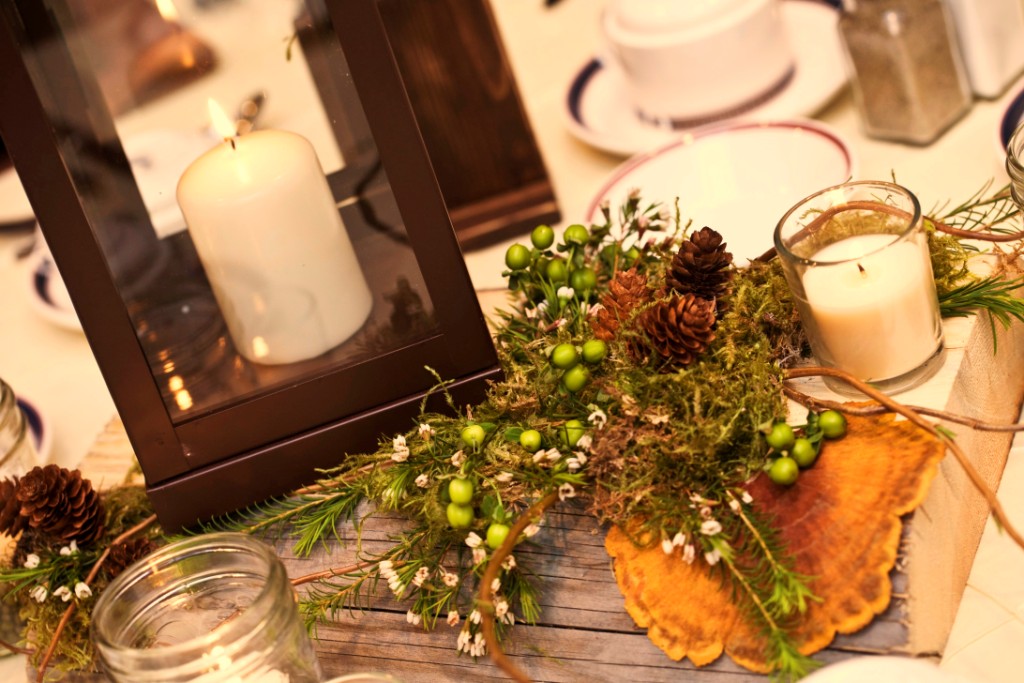 Table seating cards in a bed of moss pointed guests to their seats.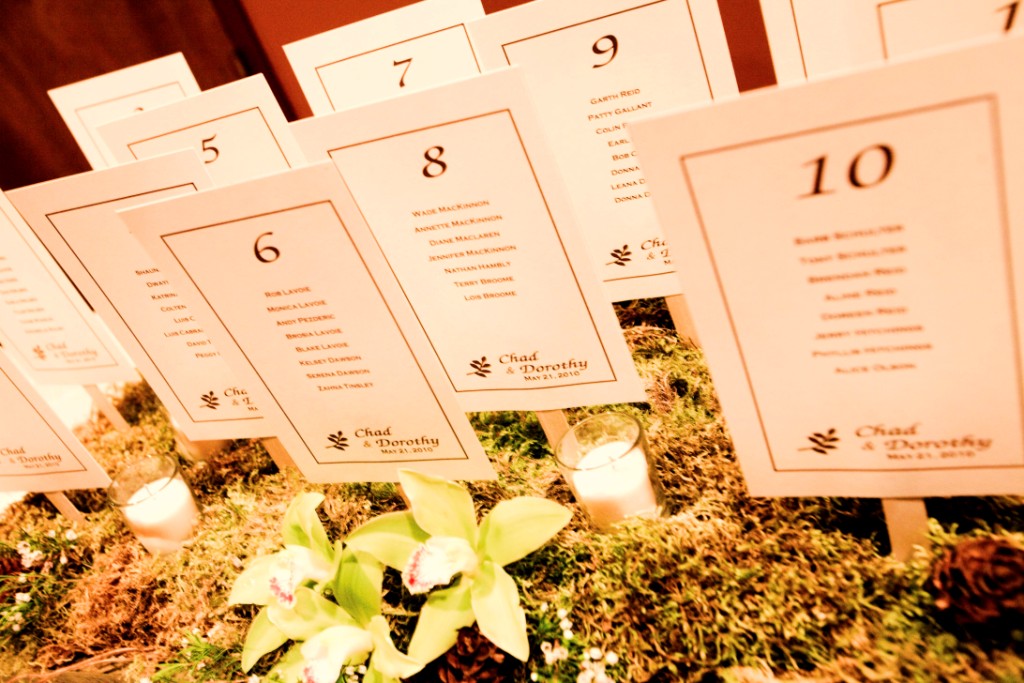 The rustic wooden table numbers were custom made by the highly talented Sharon Auld of Naturally Chic. They went so perfectly with the theme and design of the wedding!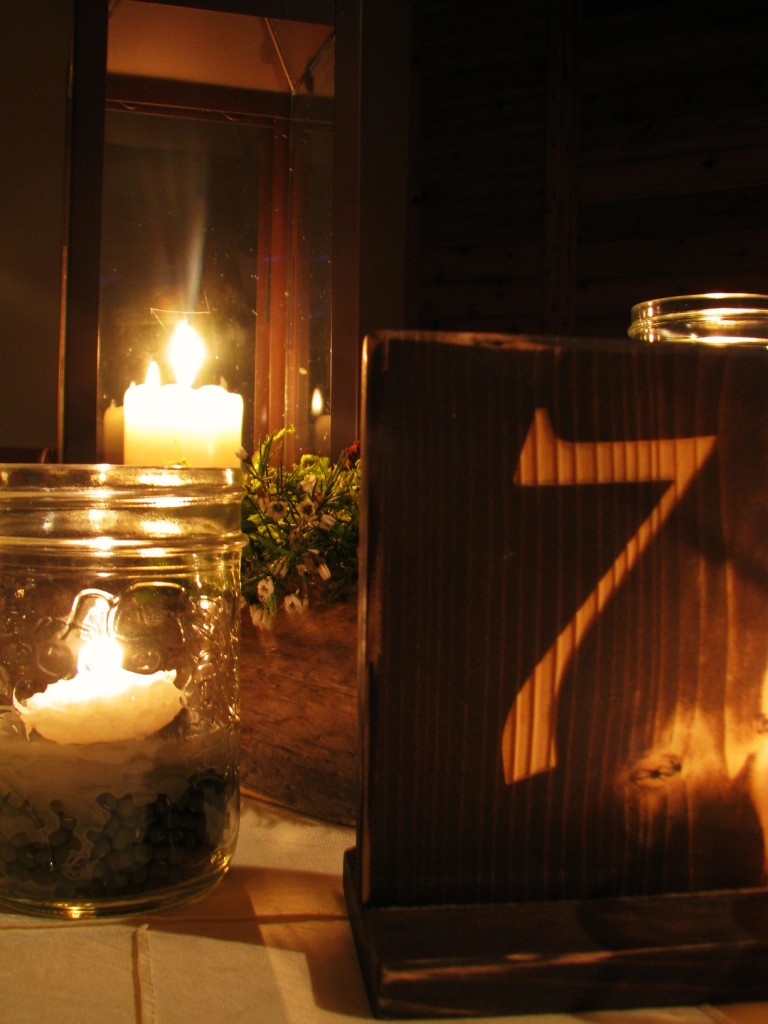 Dorothy + Chad opted for delicious cupcakes from Bear's Paw Bakery Jasper.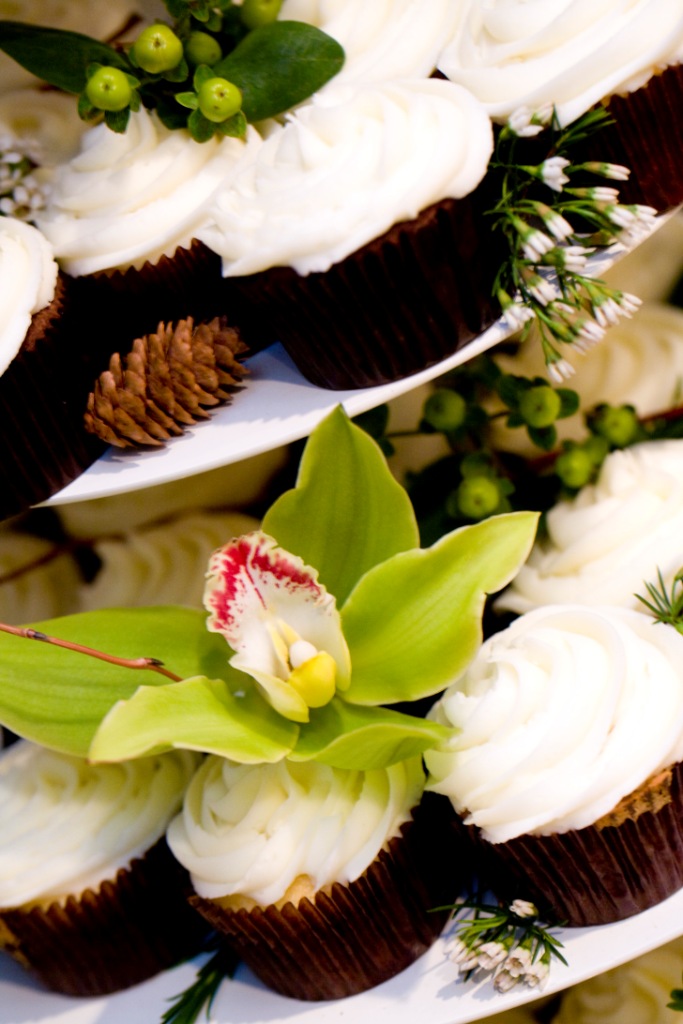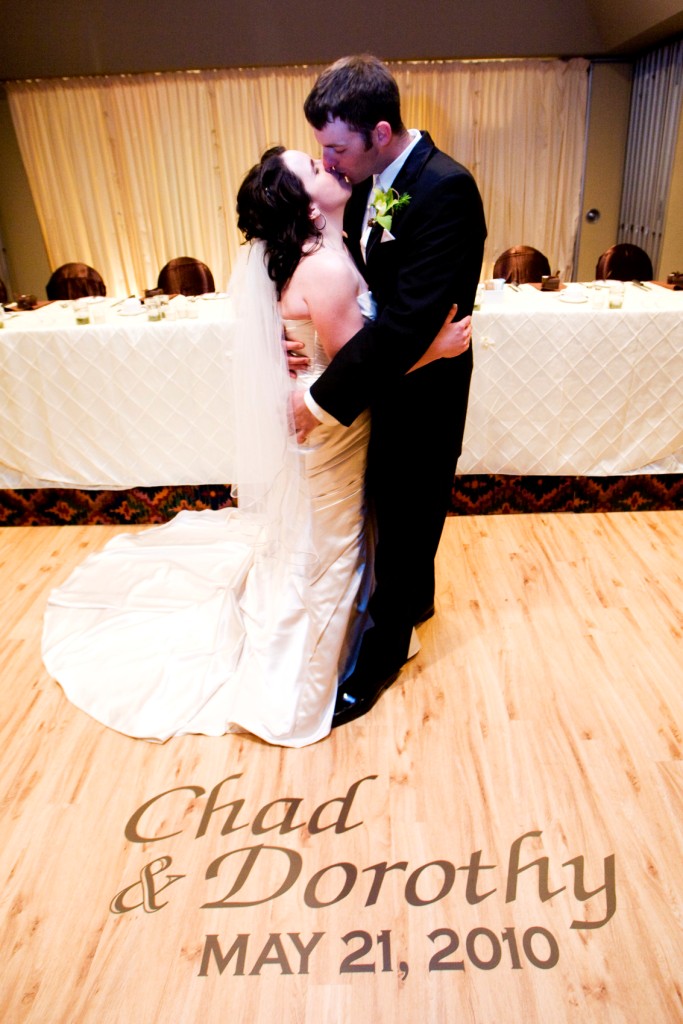 Dorothy, Chad + Chase: Thank you for trusting me with this important day! I wish you all the best as you begin this new chapter in your lives.
xoxo
Jennifer
Photo Credit: A Different Angle Photography.