Posts Tagged: Perry Thompson Photography
05/25/12
Lighting instantly transforms the atmosphere of an event by enhancing the décor and evoking emotions through use of colour. Here are examples of some of our past weddings where lighting has been used. You will notice that the colour of lighting greatly impacts the essence of each wedding:
AMBER / GOLD LIGHTING: elegant, formal, traditional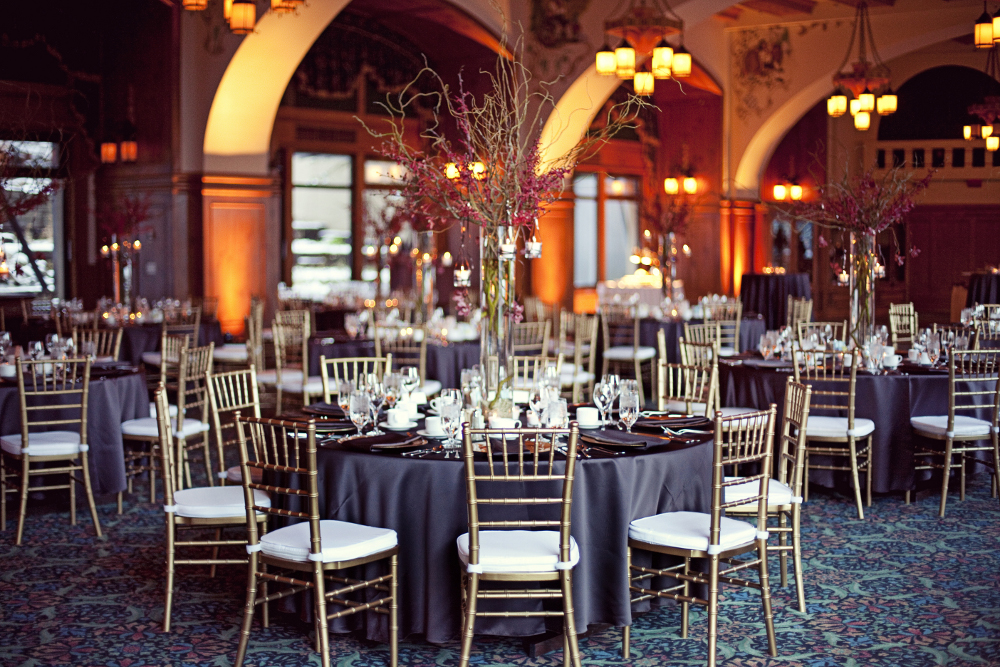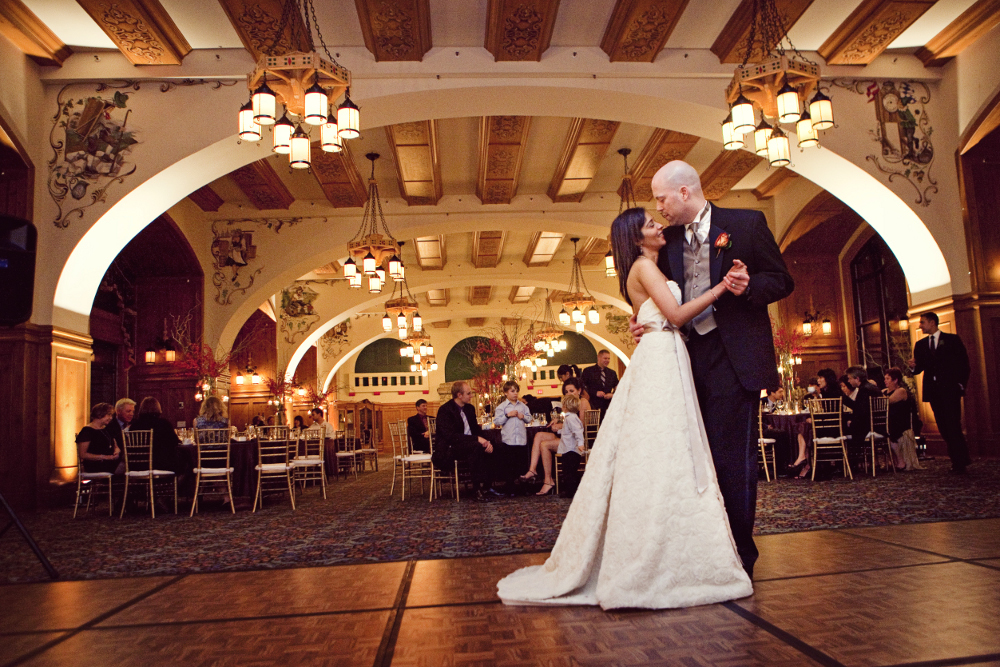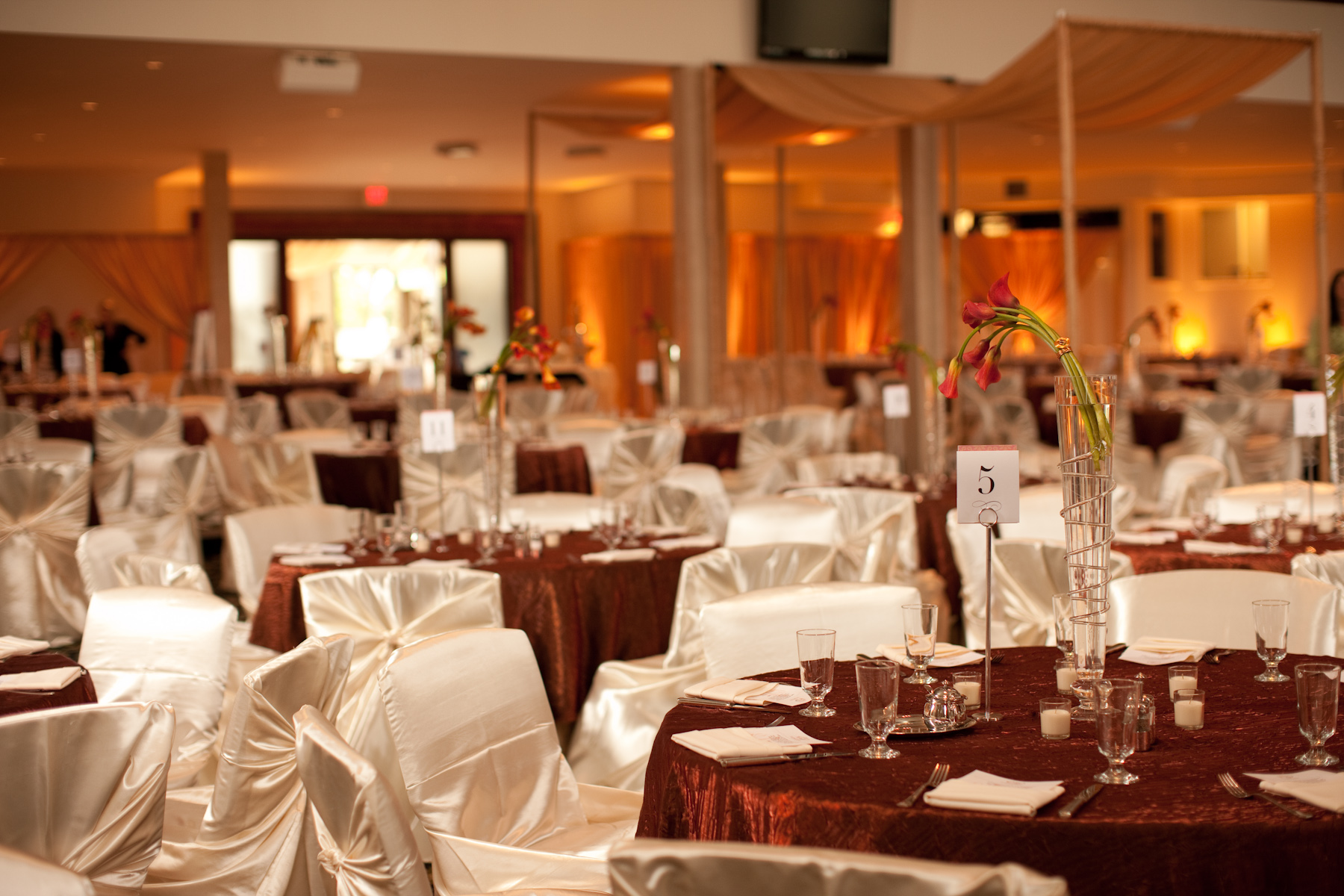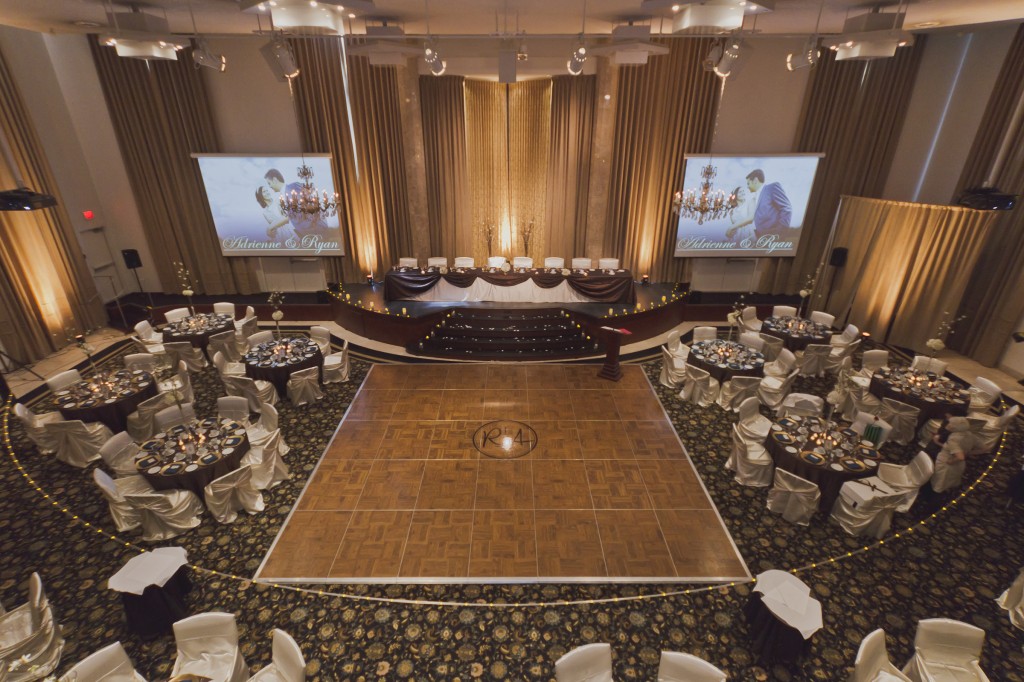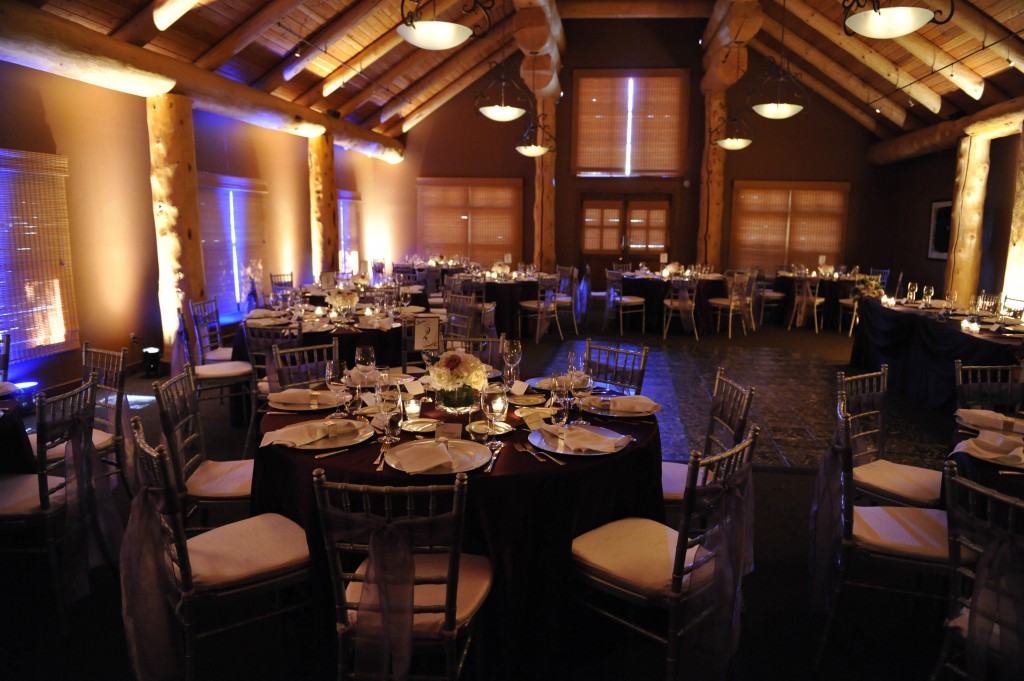 BLUE LIGHTING: calm, cool, fresh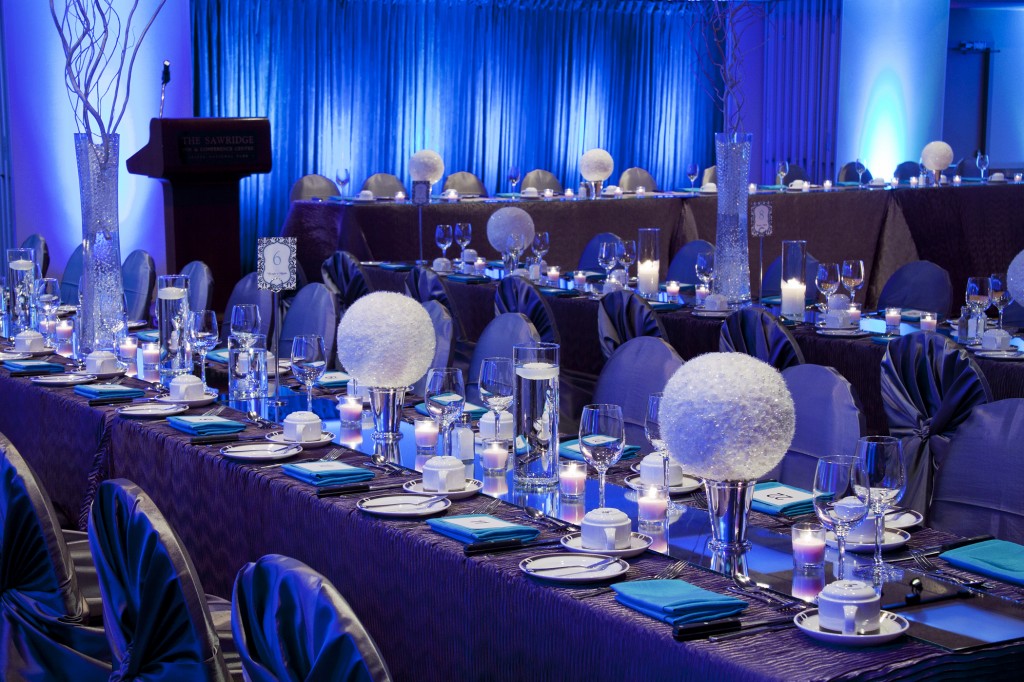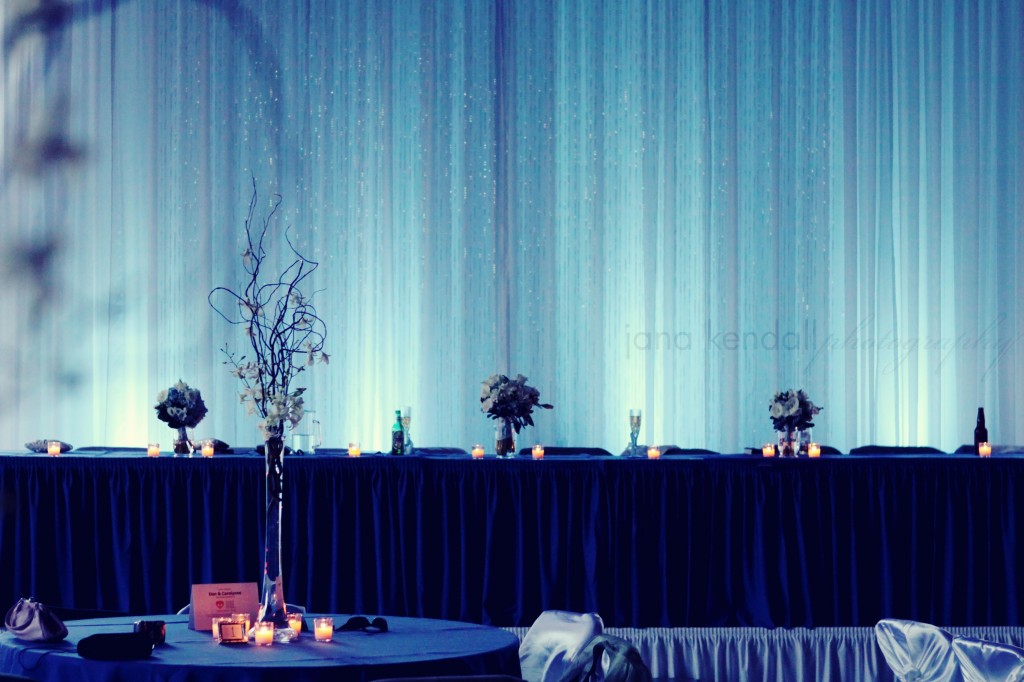 PINK LIGHTING: warm, fun, exotic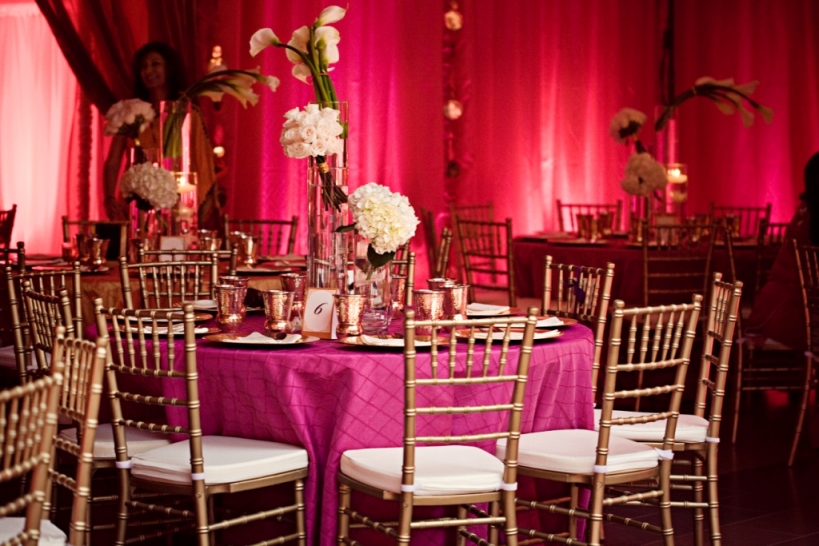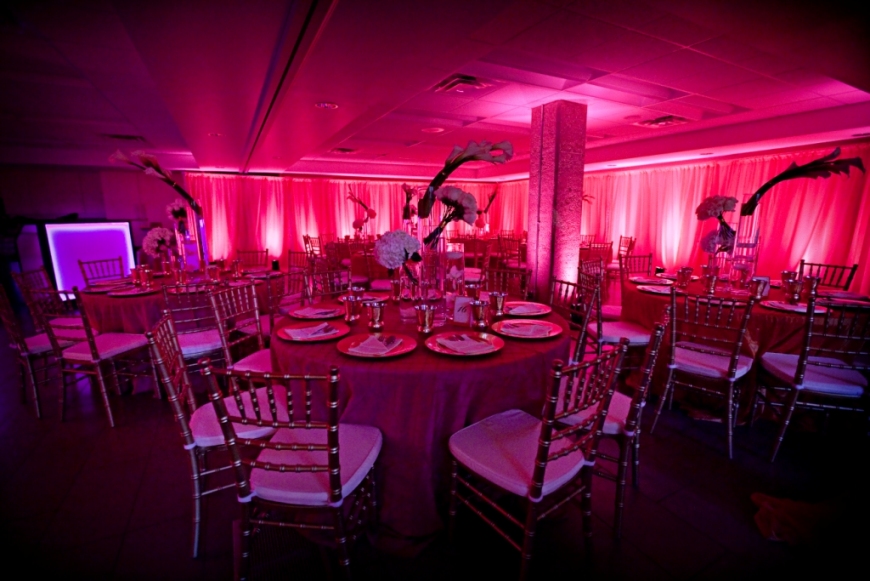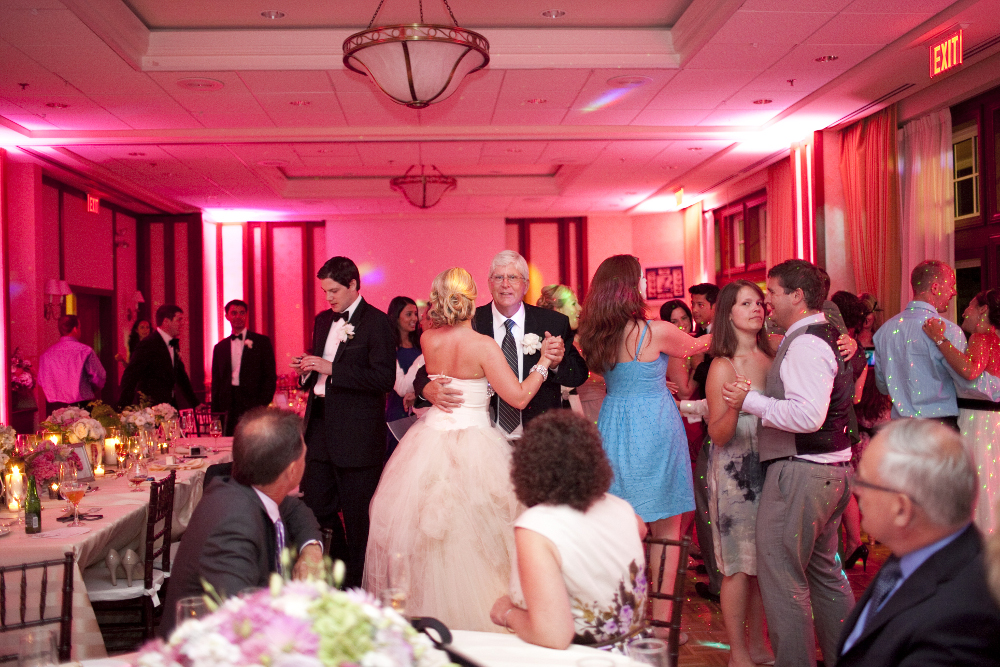 PURPLE LIGHTING: romantic, sophisticated, regal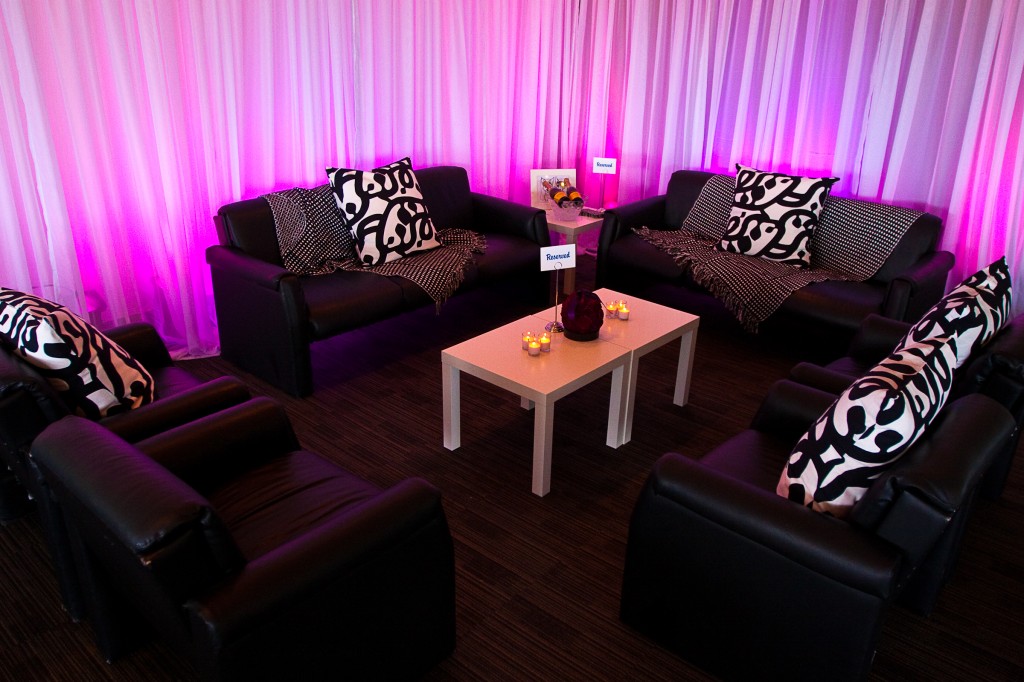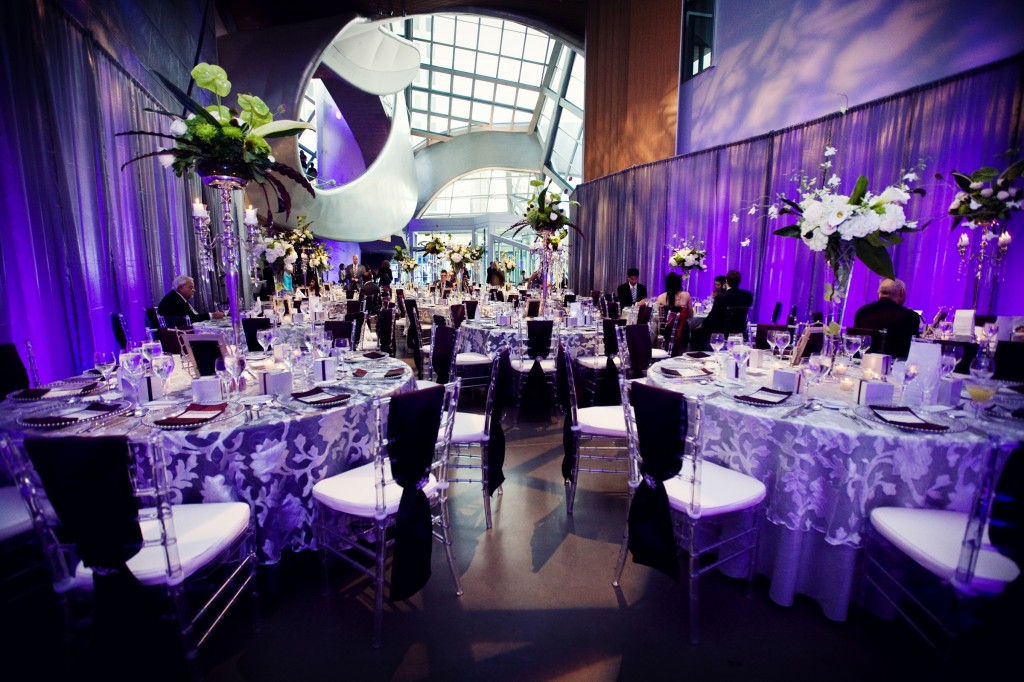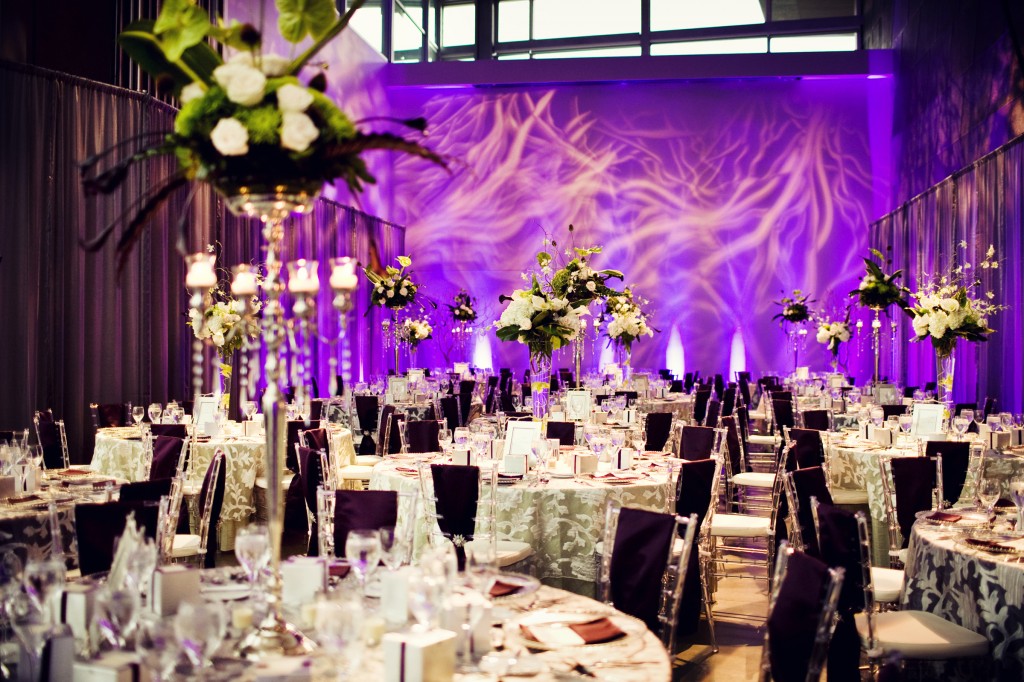 Jennifer
Edmonton Wedding Planner + Designer
Photo Credits: Kelsy Nielson Photographer, Kelsy Nielson Photographer, Night and Day Photography, Vinson Lim, Perry Thompson Photography, Hugh Lecky, Jana Kendall Photography, Katch Studios, Katch Studios, C.J. Scott Photography, Sam Ng Photography, Katch Studios, Katch Studios, Katch Studios.
02/16/11
It's pretty darn cold this week in Edmonton, so in an attempt to remember warmer days this post features a summer wedding with sunshine and blue skies!
Danielle and Danny were married last July in Banff, Alberta. They moved to Edmonton from Québec a few years ago and decided that a destination wedding in the Rockies was the perfect way to show their family and friends their new backyard.
As guests landed at the Calgary airport they were ushered into limousines to enjoy the scenic drive to Banff in style. The ceremony was held at Tunnel Mountain Meadow adjacent to Buffalo Mountain Lodge. Tunnel Mountain has got to have one of the best views in Banff – it is absolutely stunning!  The reception followed with a delicious meal and entertainment provided by Rob from Class Act D.J. Service. Let me tell you something – the French know how to party!
Special thanks to Ewa for assisting throughout the day, and to Aisha and Trinity for helping with the ceremony setup.
Enjoy these lovely images captured by Perry Thompson Photography!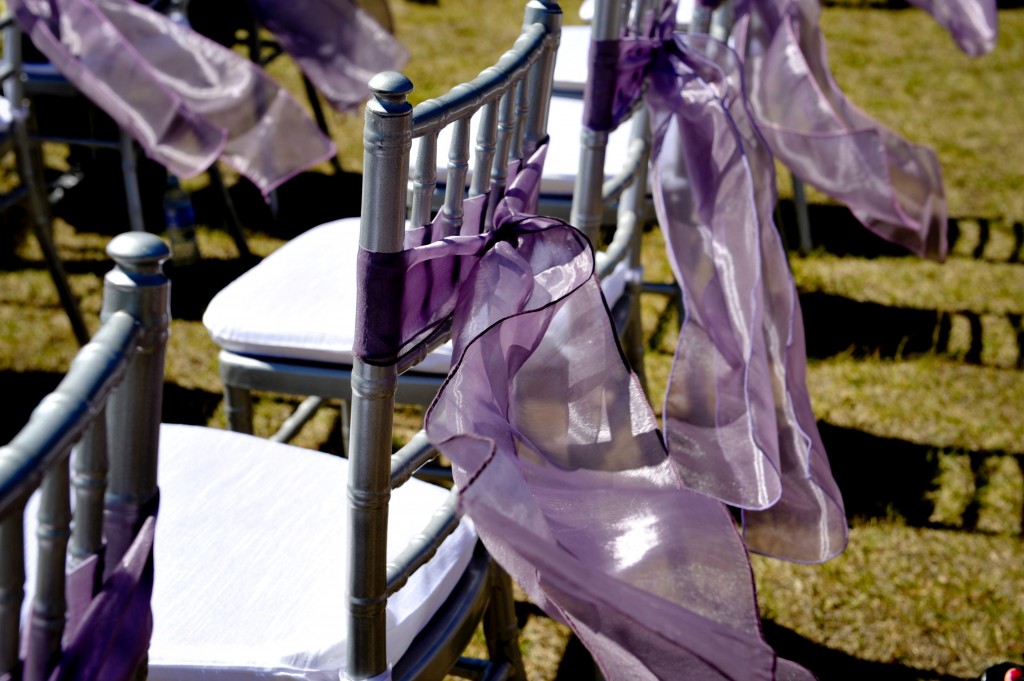 Silver chiavari chairs accented with lilac organza sashes from OneWest Event Rentals gave Tunnel Mountain Meadow an elegant alpine look. Deborah Nyack played the harp beautifully and Rev. George Belcher did a great job officiating the ceremony in both English and French!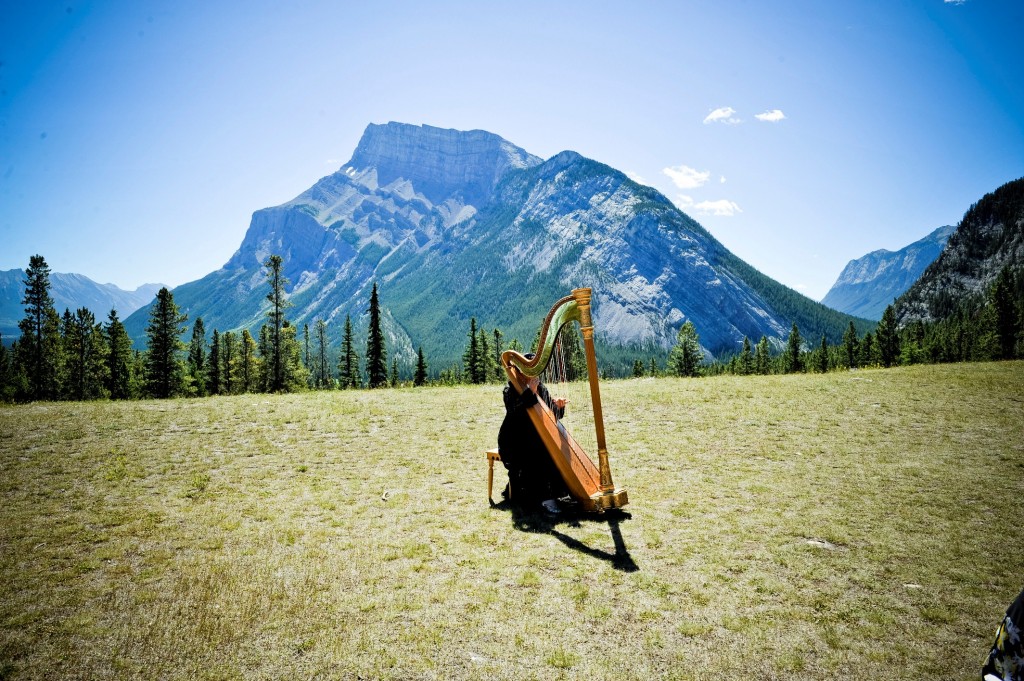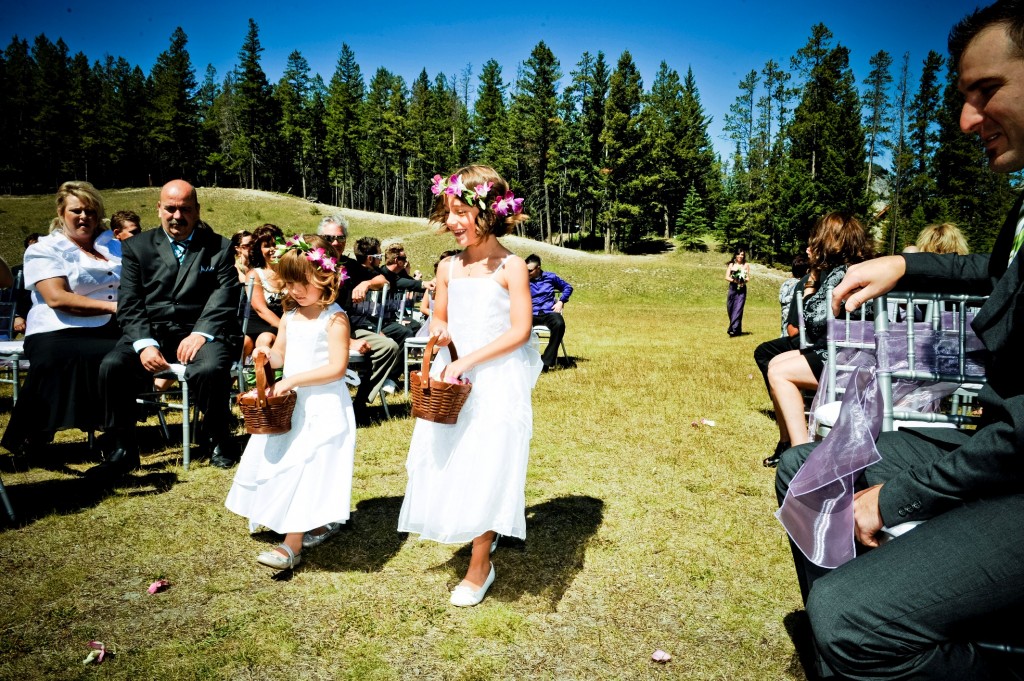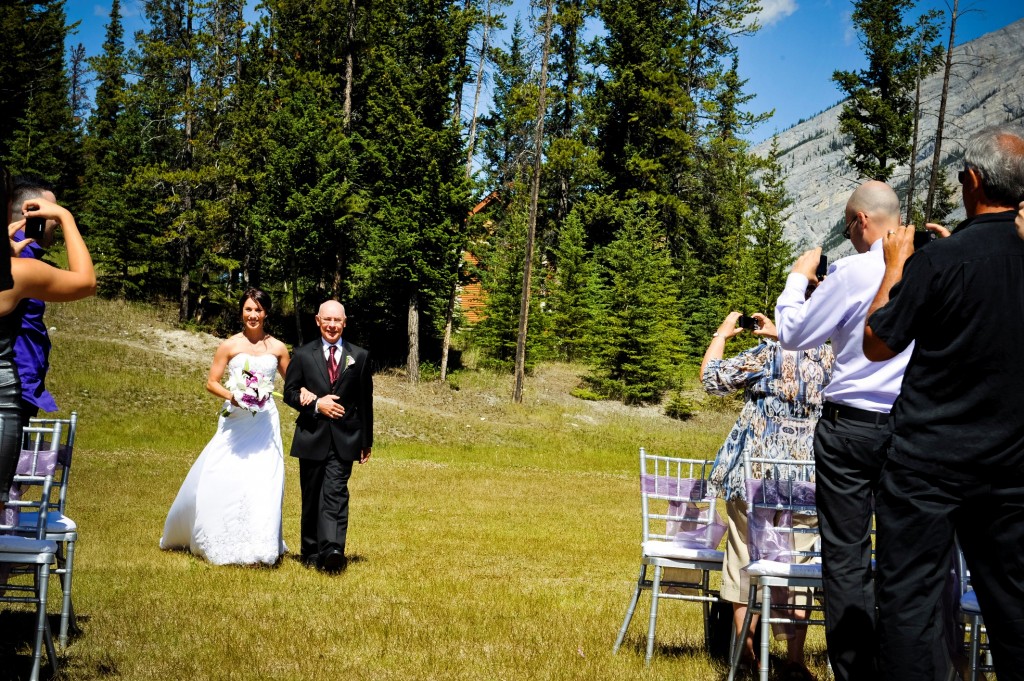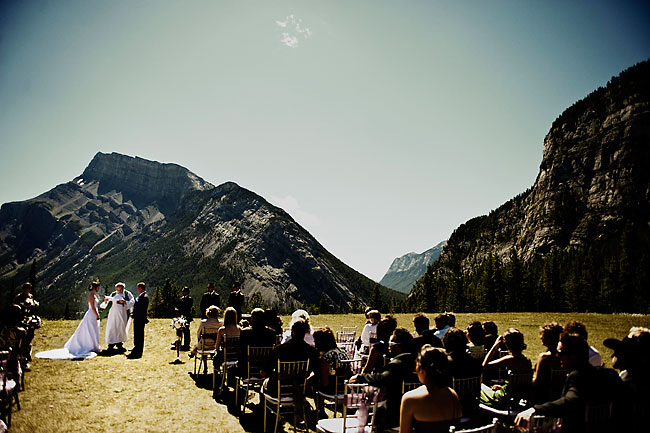 Could you ask for a better ceremony backdrop!? Amazing.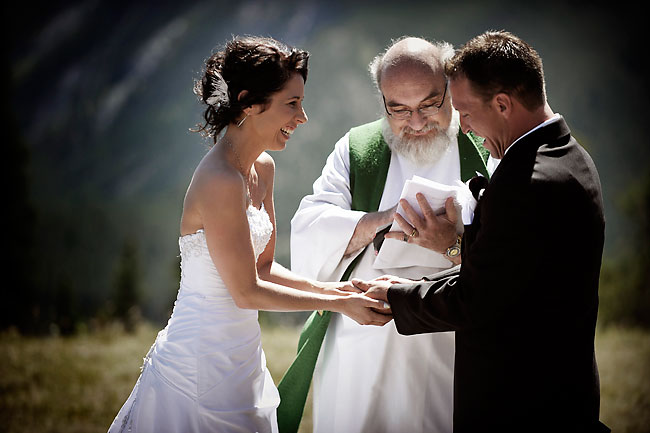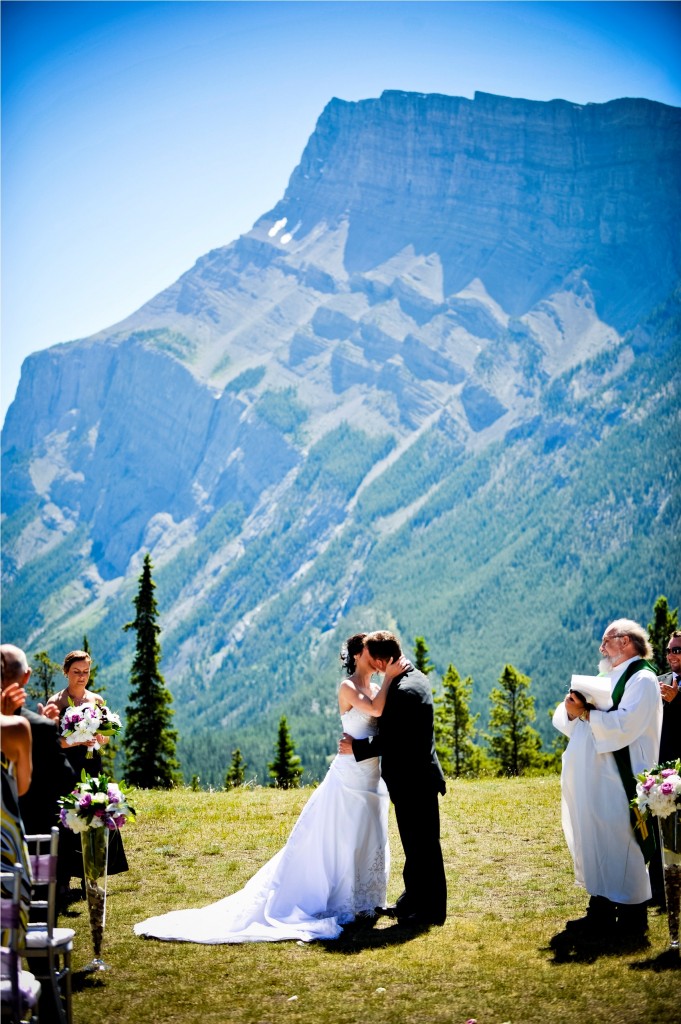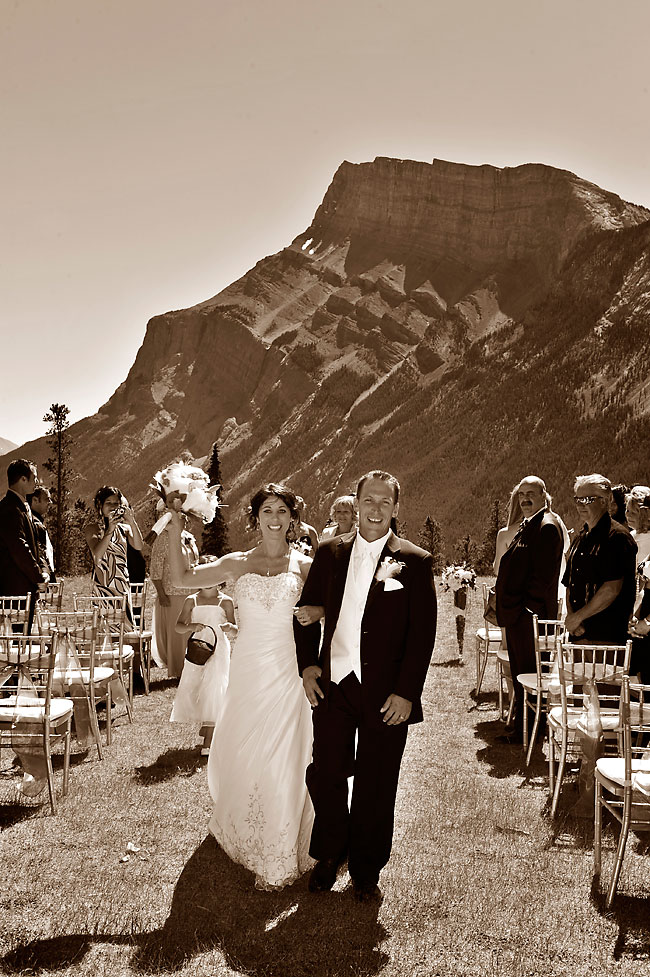 The bridal party posing for photos with the historical Banff Springs Hotel in the photo background.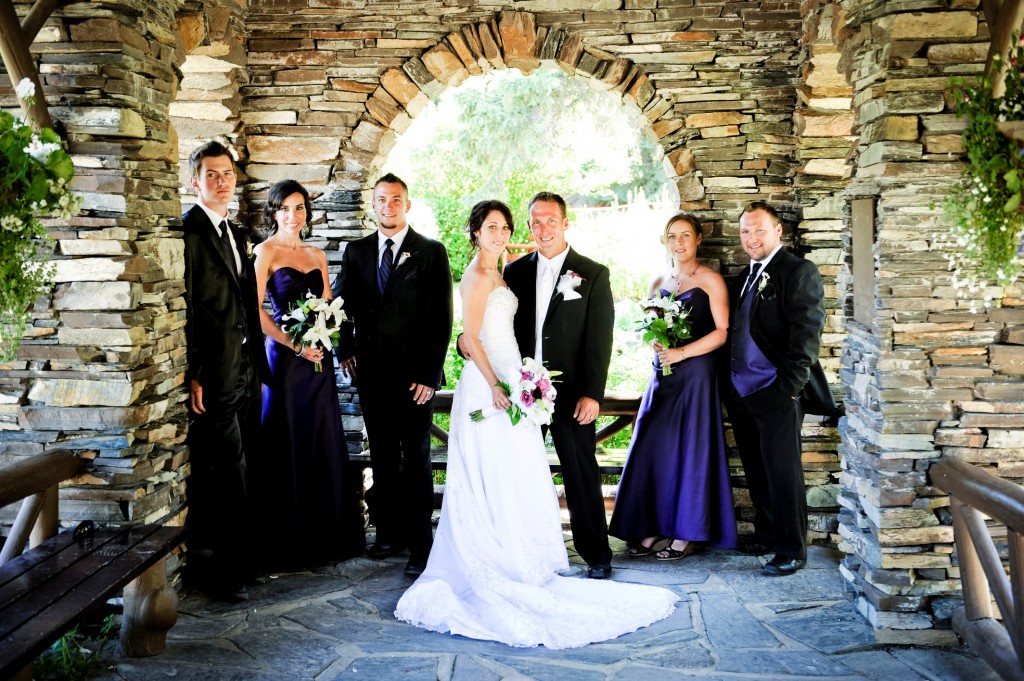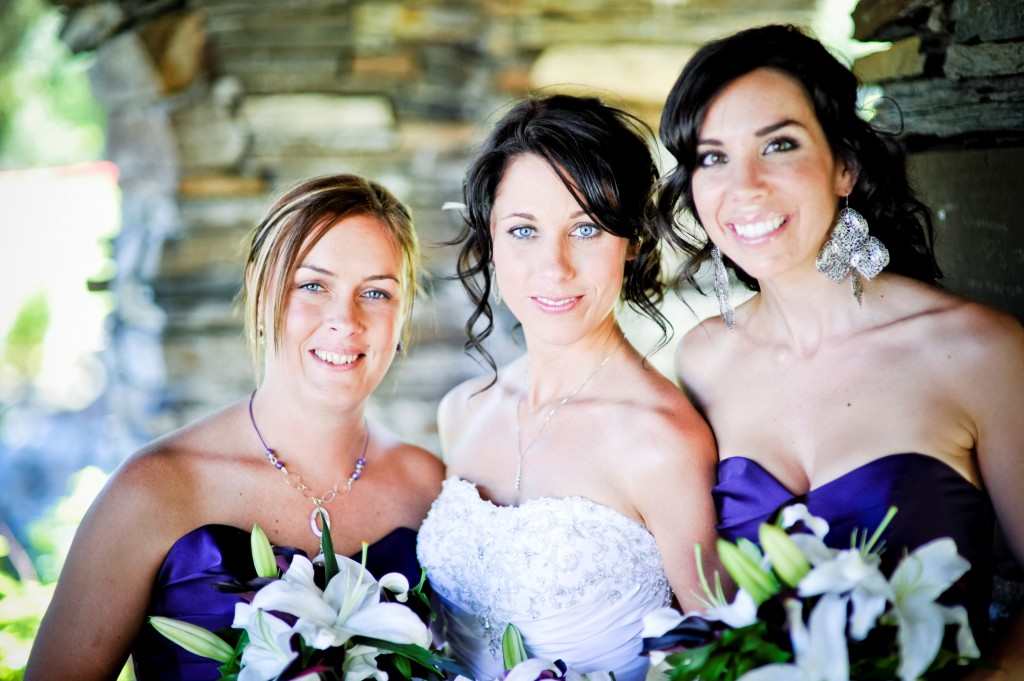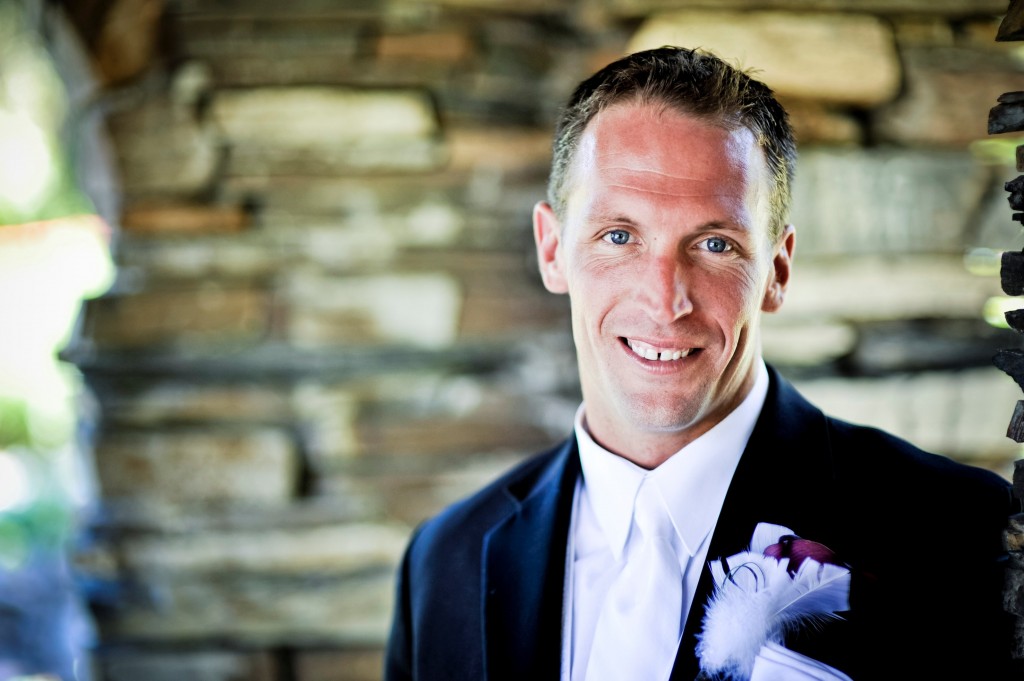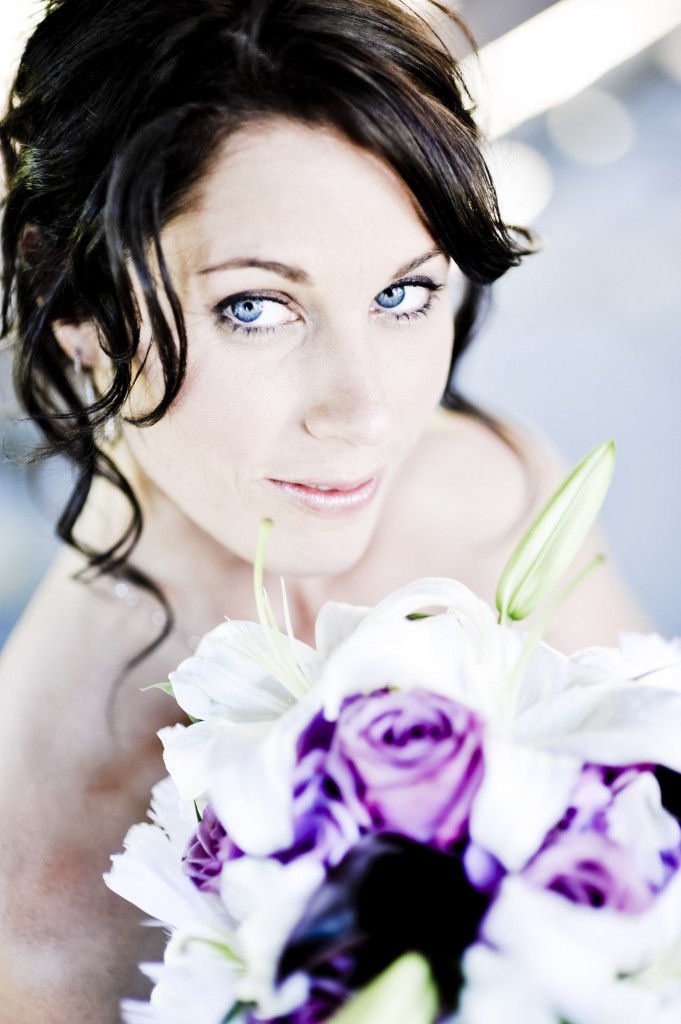 Danielle has gorgeous eyes!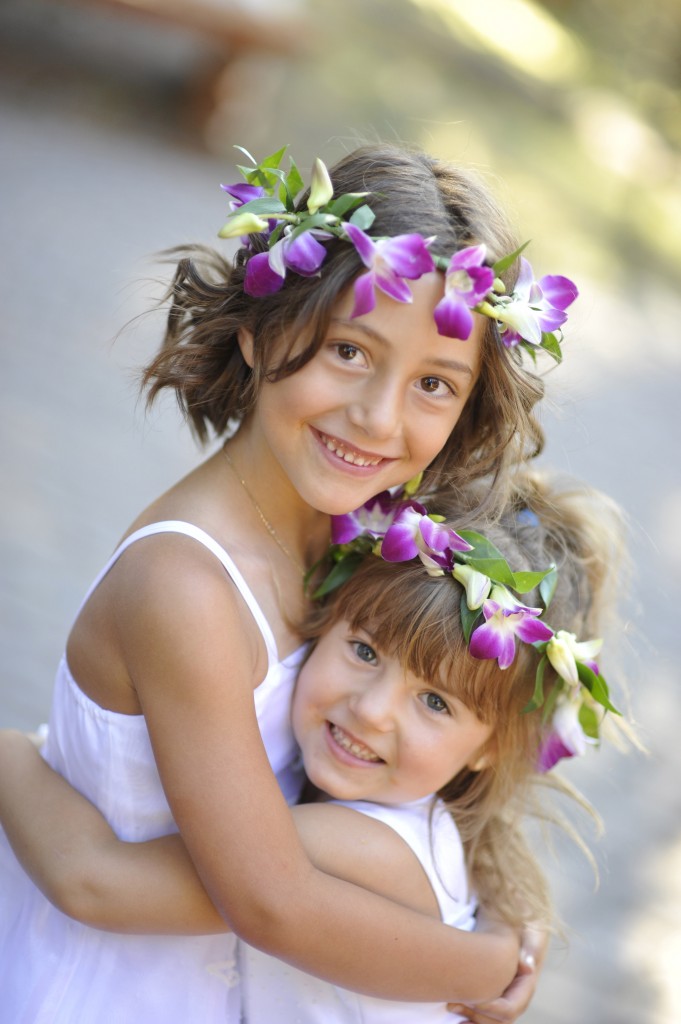 Adorable flower girls! These two were super sweet and looked angelic with their dendrobium orchid hair wreaths.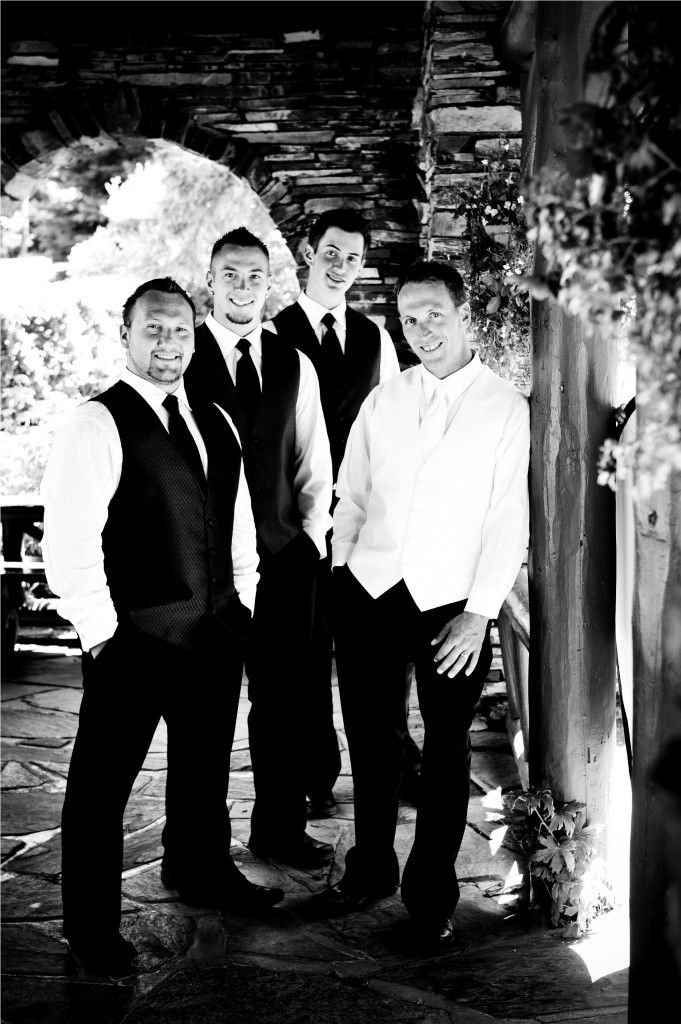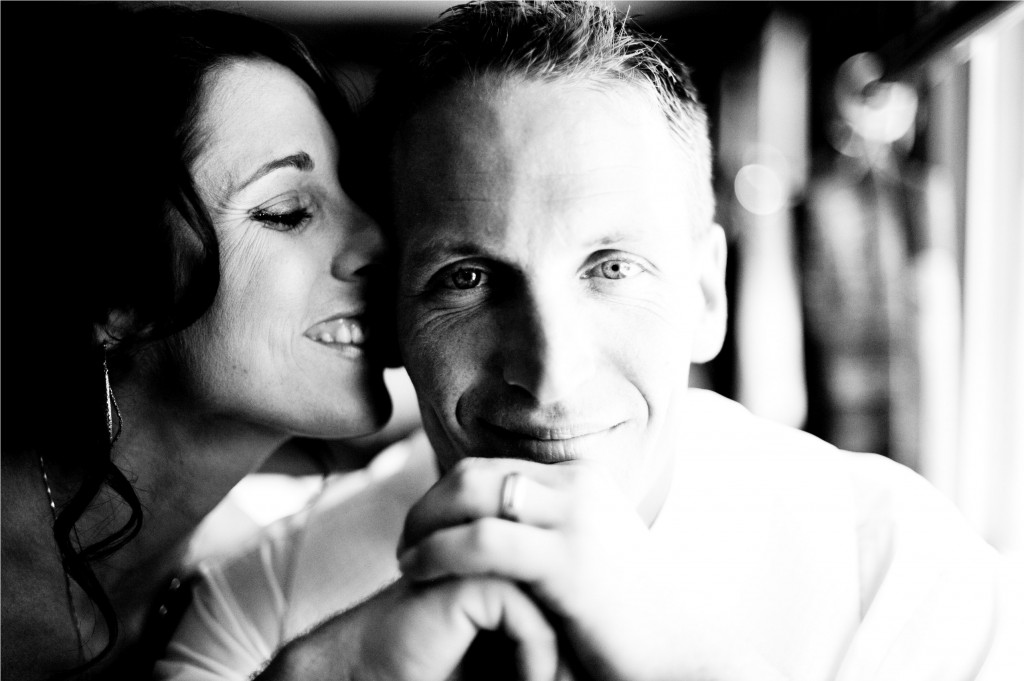 I absolutely LOVE this photo. The expression on Danny's face says it all.
+  +  +  +  +  +  +  +  +  +  +
…and now on to the reception at Buffalo Mountain Lodge. This wedding is a testament for what lighting does for a room. Here's the Wapiti Longhouse as it normally looks: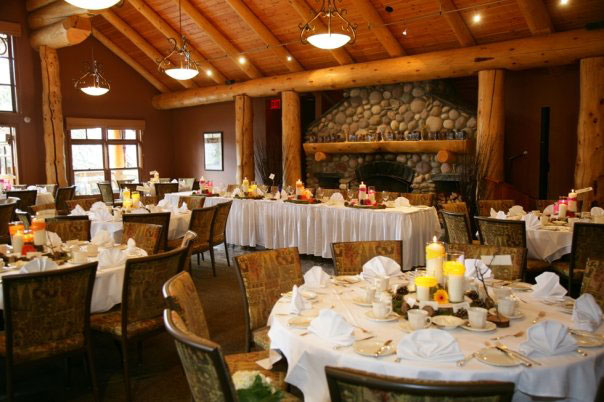 …and after!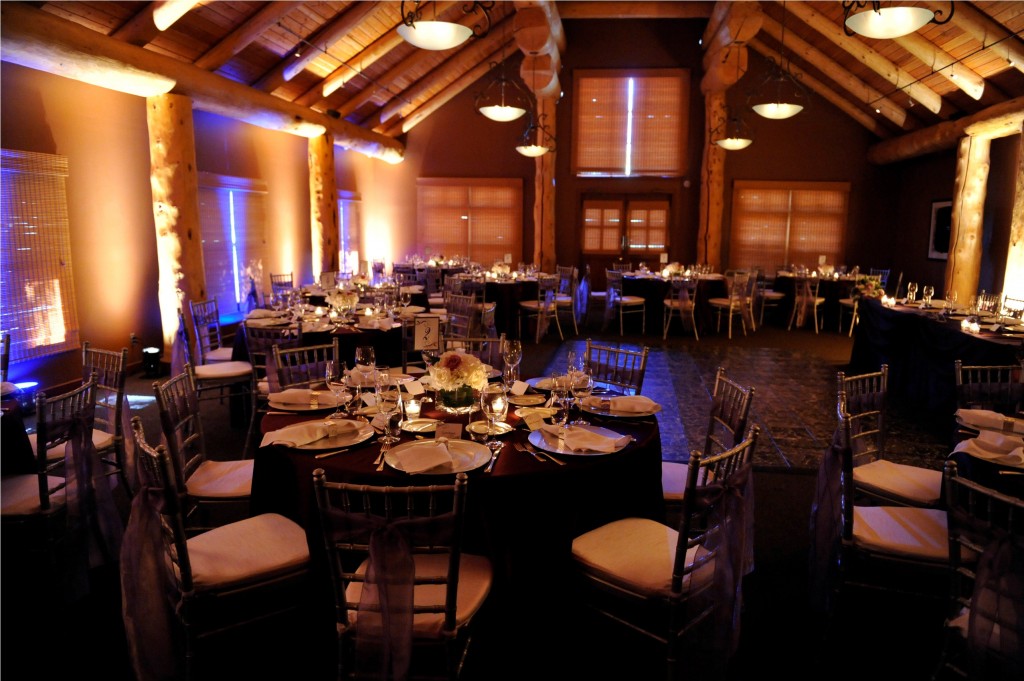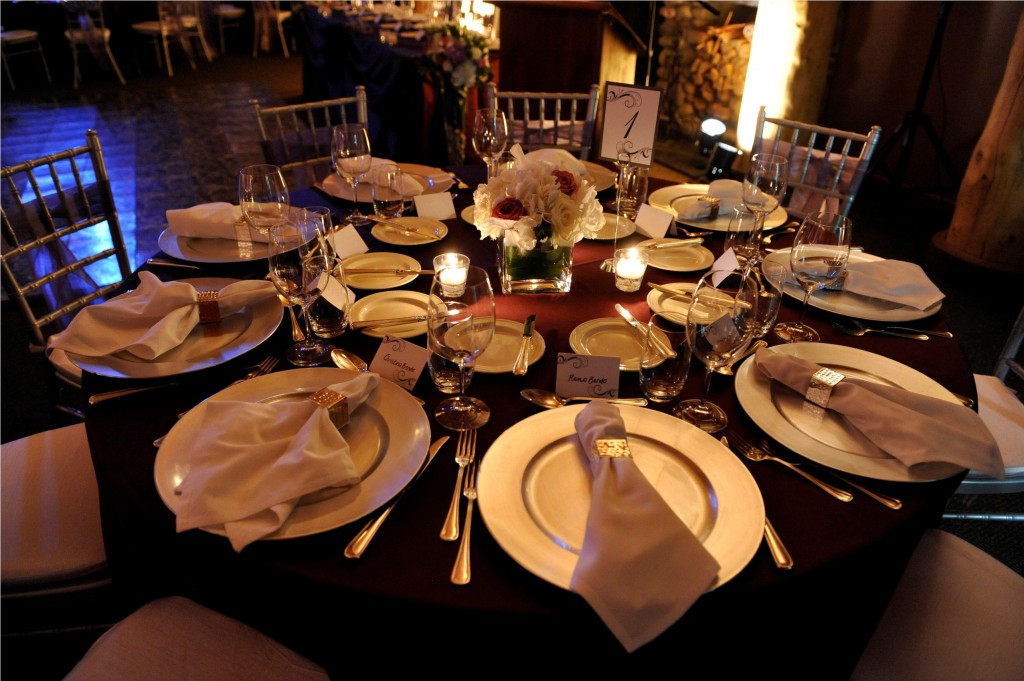 The tables were set with plum satin linens, silver charger plates, crisp white napkins and hammered silver napkin rings (Elegant Touches and OneWest Event Rentals). The simple, elegant centrepieces (Elements Floral Design) featured white hydrangea and mauve roses in cube glass vases. The wedding invitations and reception stationary were designed and printed by The Paper Tree.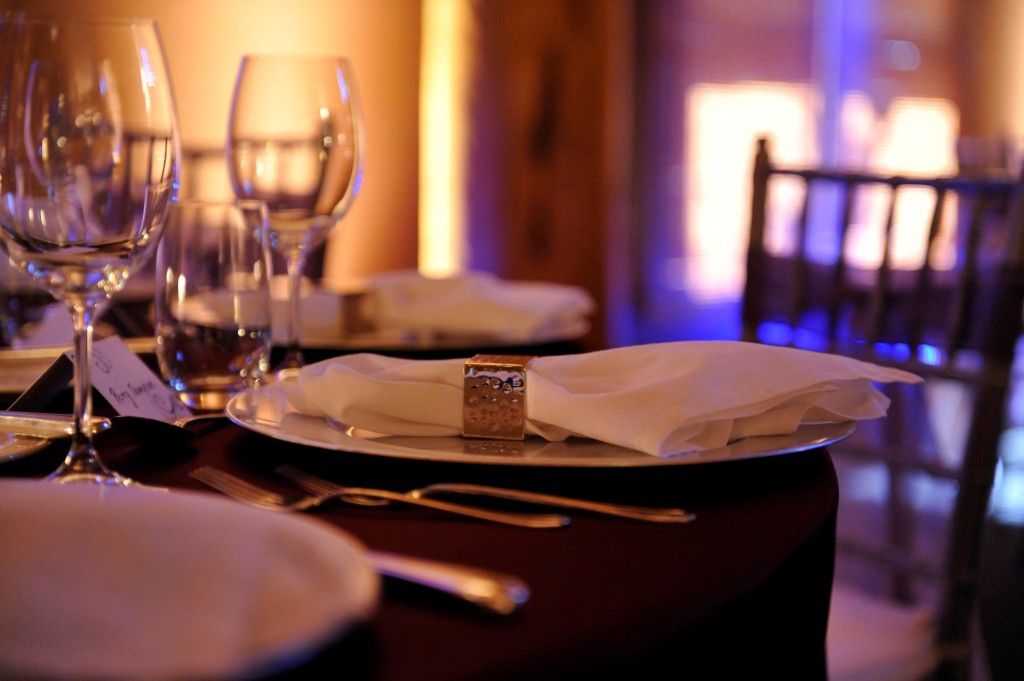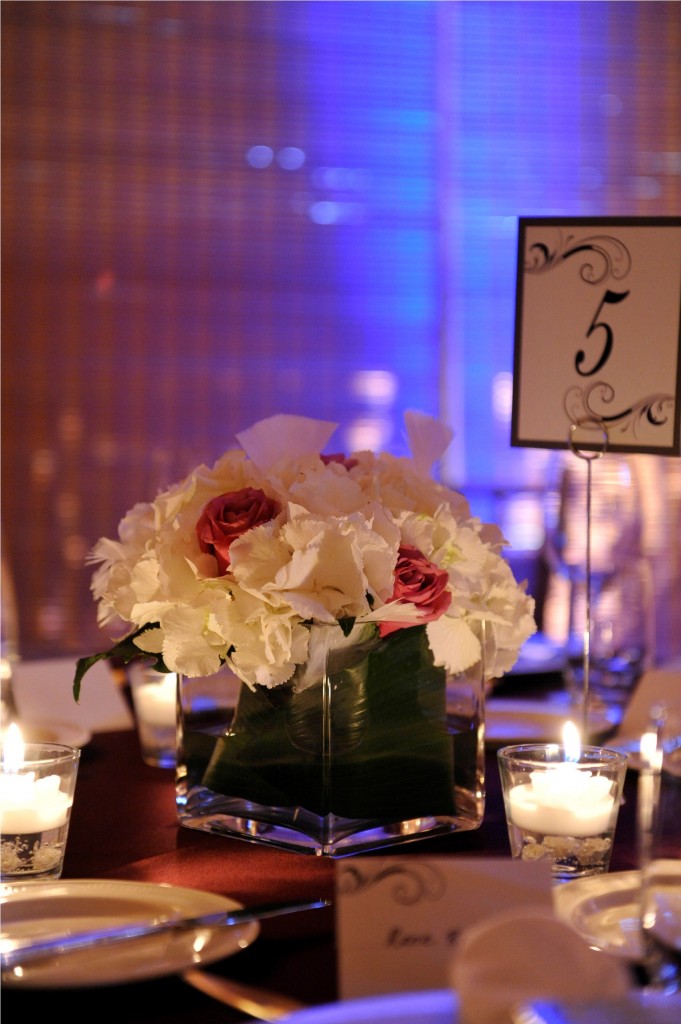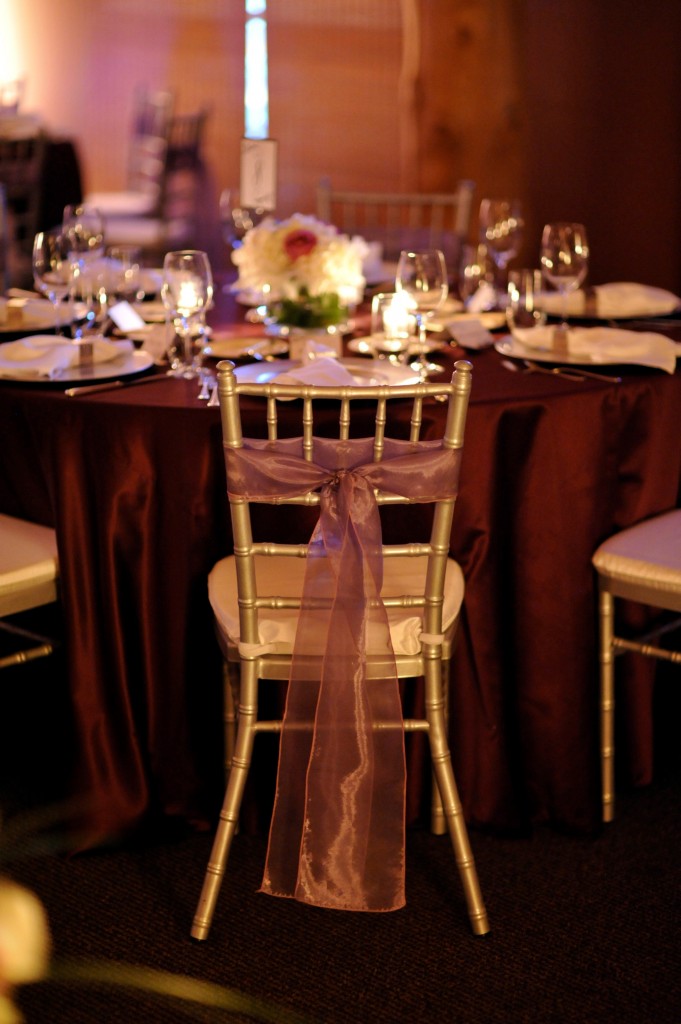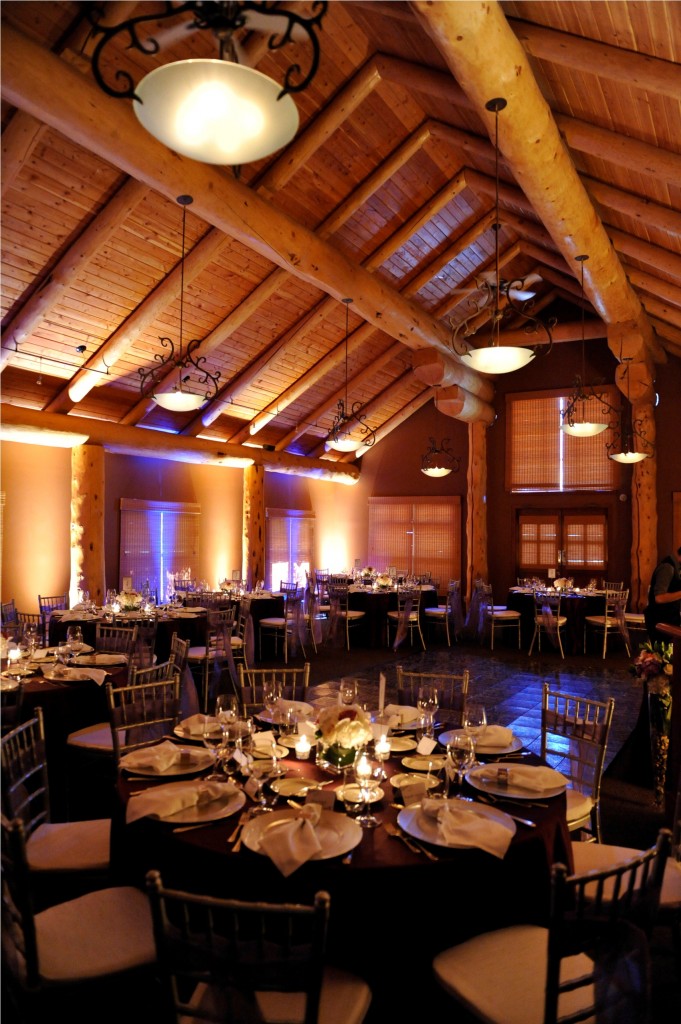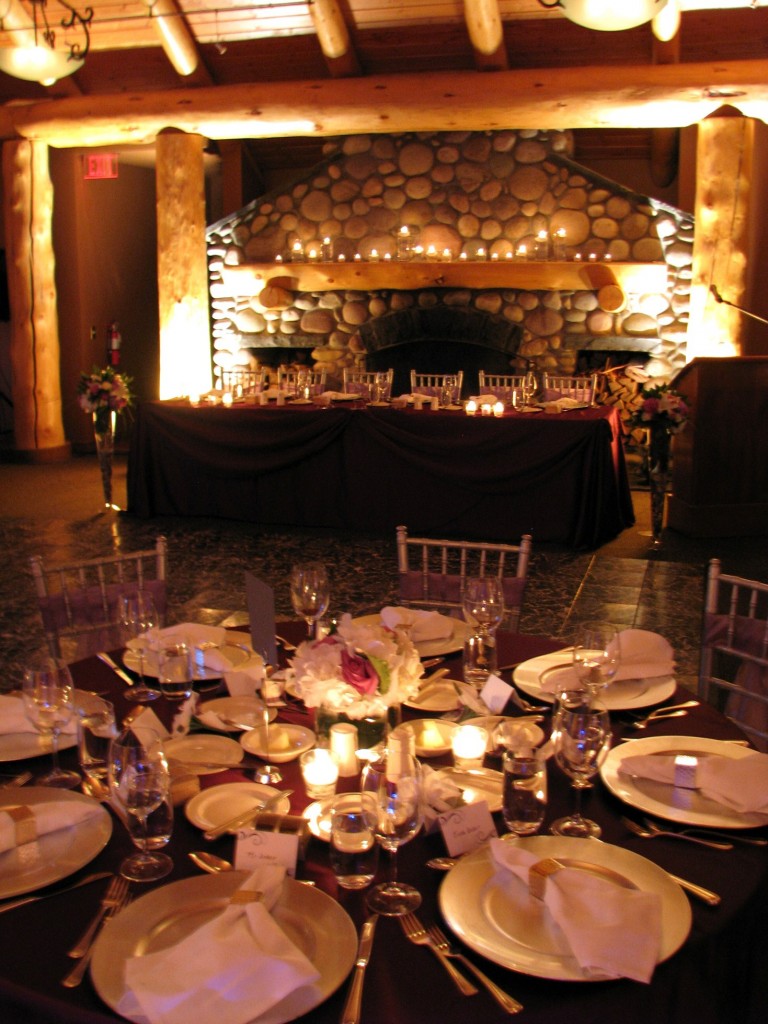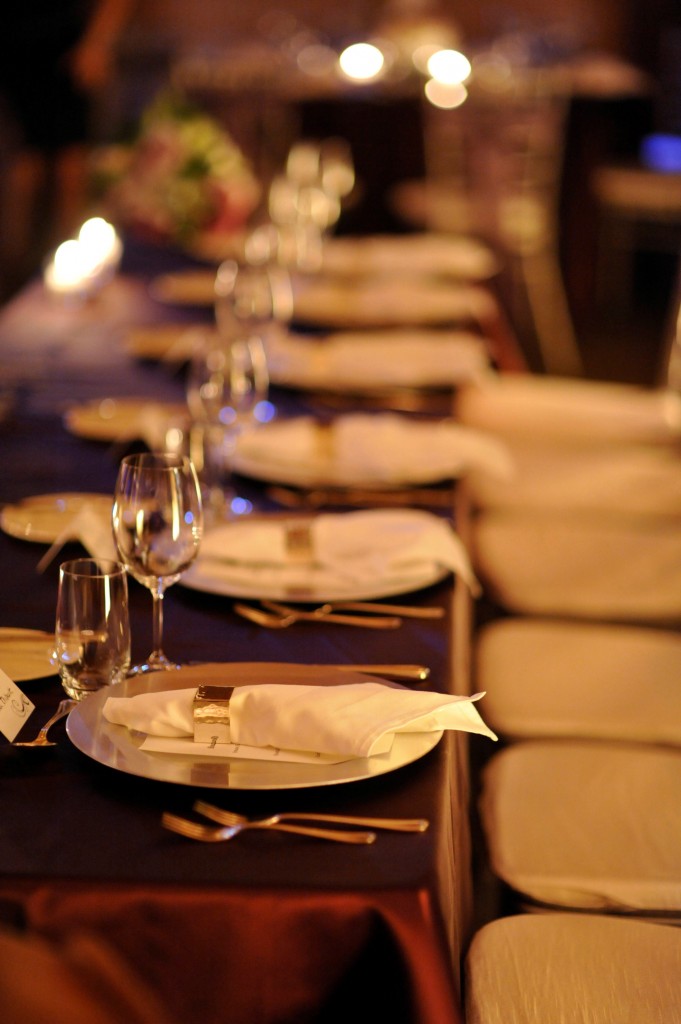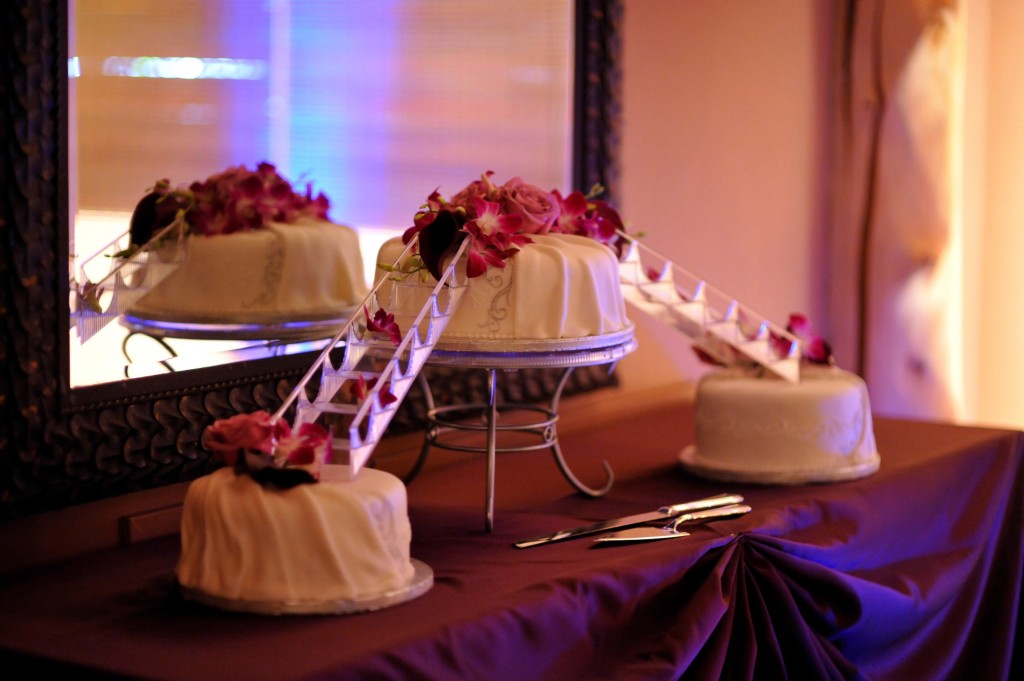 Danny was all about the wedding cake! He wanted a multi-level look and Barb from Cake Creations delivered. The round white cakes were draped with fondant and featured silver scroll details to match the stationary perfectly.  The clear acrylic stairways represent bridges which are an important part of Danny's profession.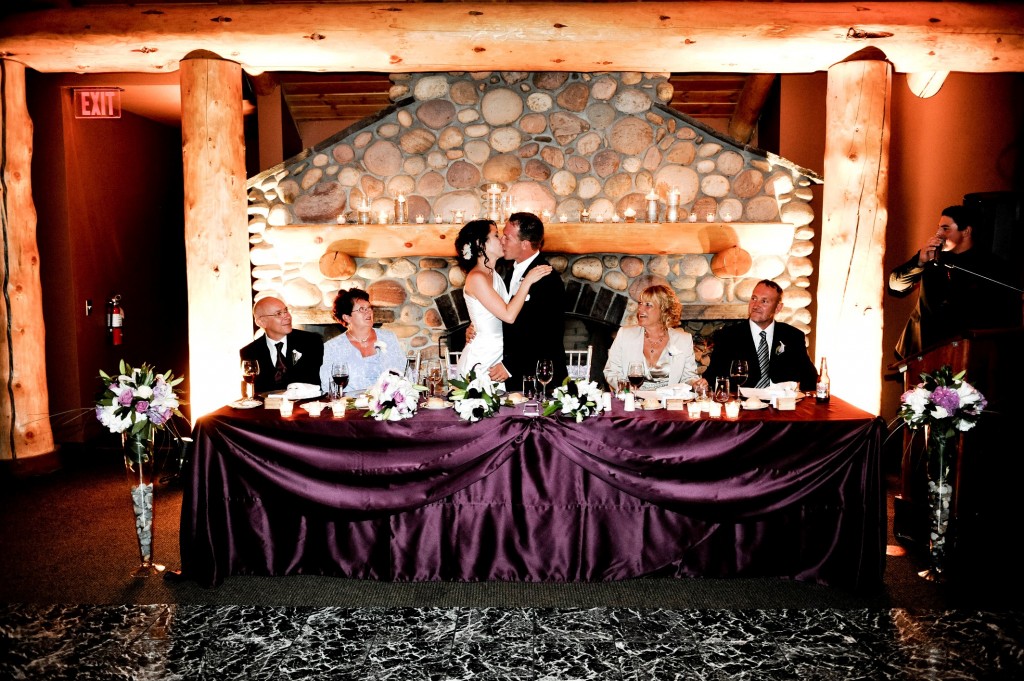 Danielle + Danny: It was such a pleasure to get to know you and to witness your love for one another. I look forward to keeping in touch and I wish you all the best as you begin this new chapter in your lives!
Jennifer
08/5/10
Here's a sneak peak at Danielle + Danny's romantic Banff wedding: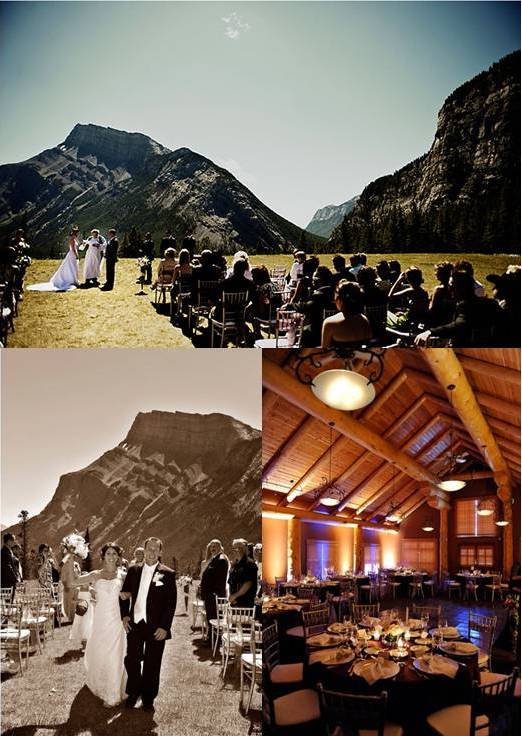 You can find more stunning images on photographer Perry Thompson's blog!
Jennifer
Photo Credit: Perry Thompson Photography.