Posts Tagged: Moonshine Doughtnuts
10/10/16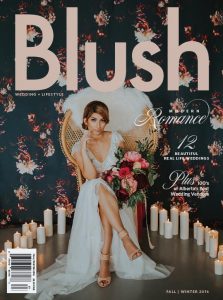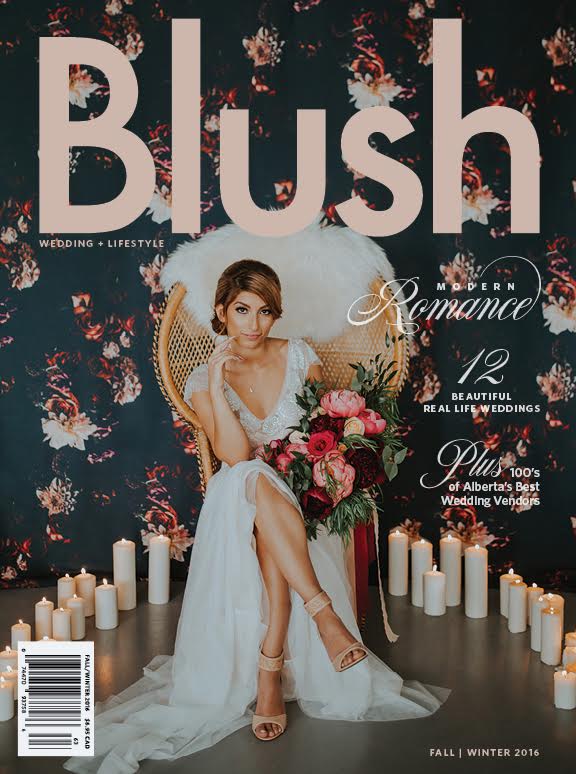 Anita + Ben's wedding was our largest to date (prior to 2016), with 525 guests in attendance! In the morning, traditional Chinese tea ceremonies were held at both family homes, followed by the wedding ceremony and reception in Shaw Conference Centre's Hall D.
The design dress blended a romantic colour palette with modern geometric shapes – elements that were carried through from the luxurious stationery to the head table backdrop and DJ booth. Because of the large guest list, we used four table designs to create an interesting layout and add dimension to the space. The tables were mixed rectangles and rounds, and each design featured different linens, place settings, chairs and centrepieces.
Self-proclaimed food lovers, Anita + Ben wanted to include some unique sweet & savoury stations for guests to enjoy. Their friends and family were treated to a selection of scrumptious Moonshine Doughnuts, Tutti Frutti frozen yogurt station, along with a potato chip bar!
See more of Anita + Ben's wedding in the Autumn/Winter 2016 issue of Blush Magazine, and don't miss their Same Day Edit video by A Love Story!
Jennifer + Team | Jennifer Bergman Weddings
Edmonton Wedding Planning + Design
+  +  +  +  +  +  +  +  +  +  +
Credits:
03/28/16
After saying 'I Do' in an intimate ceremony at The Fairmont Hotel Macdonald, Charlotte + Frantz wanted to celebrate their marriage by throwing an incredible party for their friends and families. The reception was held six months later at the modern Art Gallery of Alberta. 
Long rectangle tables flanked either side of the reception space, while square tables lined the centre of the room. Layers of geometric patterns on the linens, table runners and chargers enhanced a monochromatic palette of whites and soft greys. Homogenous groupings of all-white florals including callas, hydrangea, peonies and garden roses were angled for a modern look. Luxurious letterpress stationery featured the couple's contemporary monogram, which was also displayed on the DJ booth and custom Violet Chocolate Co. favours.
A dessert bar featured Charlotte + Frantz's favourite sweets, including Nanaimo bars and locally owned Moonshine doughnuts. Fat Franks hot dog truck served delicious late night eats – a perfect way to fuel up for more dancing!
Before perusing the gorgeous photos by Gabe McClintock, you MUST watch this incredible video by Capture the Moment Media based in Vancouver. They filmed both the December ceremony and June reception – it's such a wonderful depiction of Charlotte + Frantz's love story.
+  +  +  +  +  +  +  +  +  +  +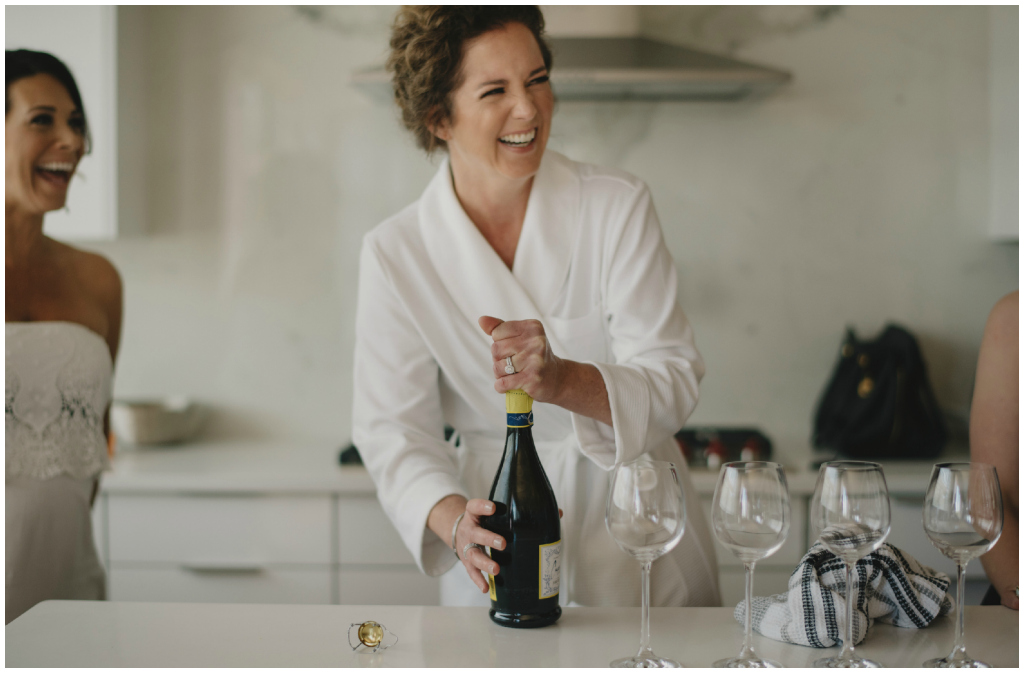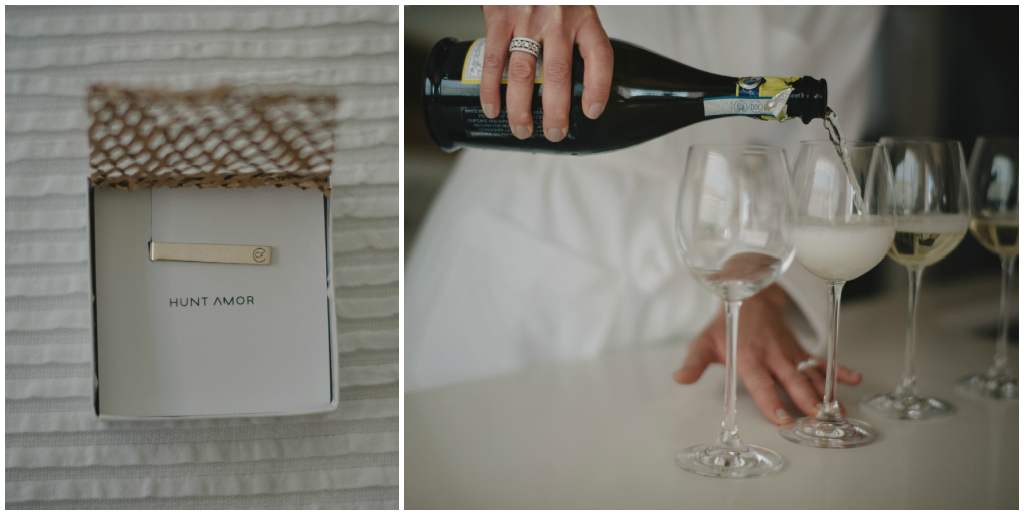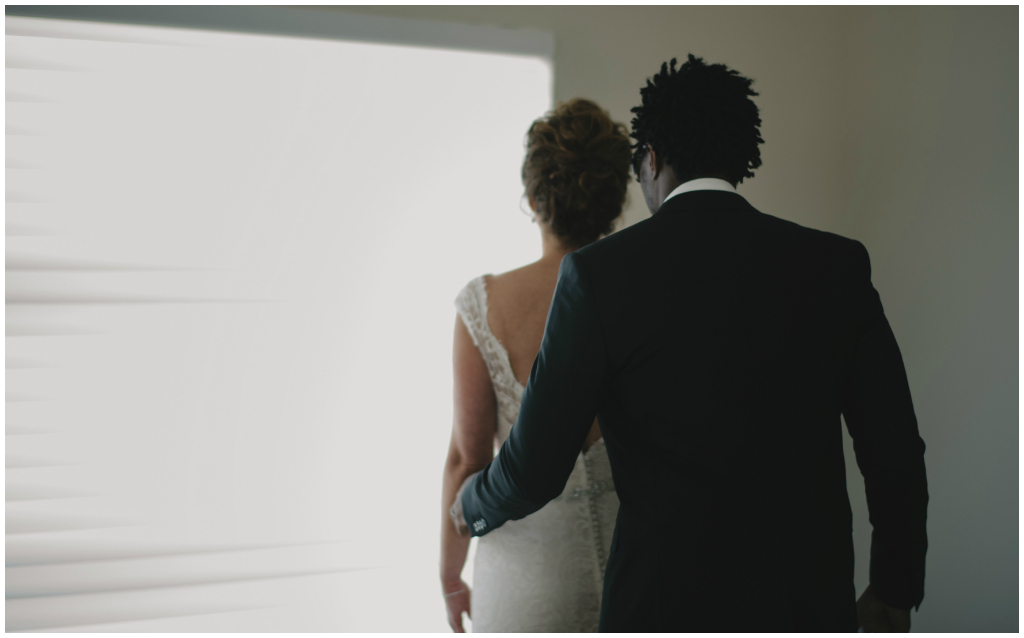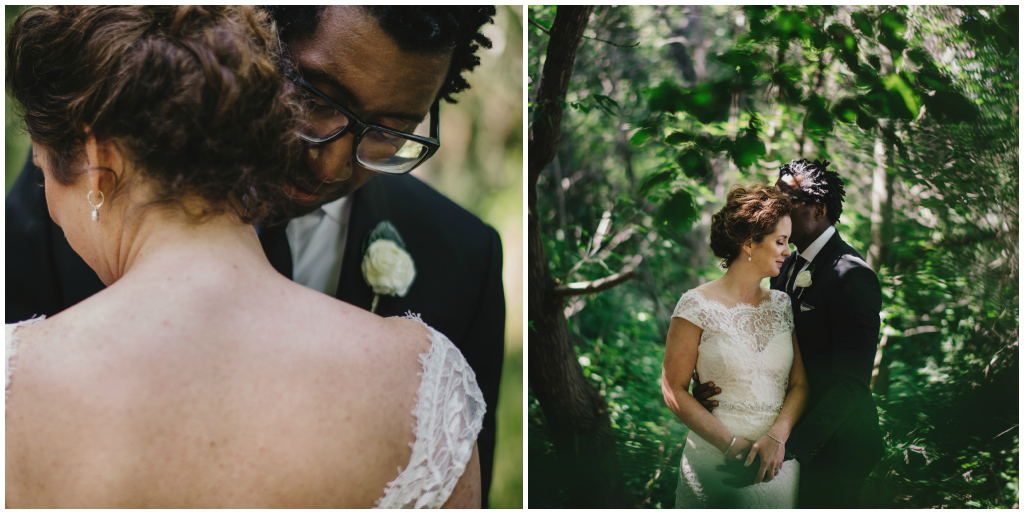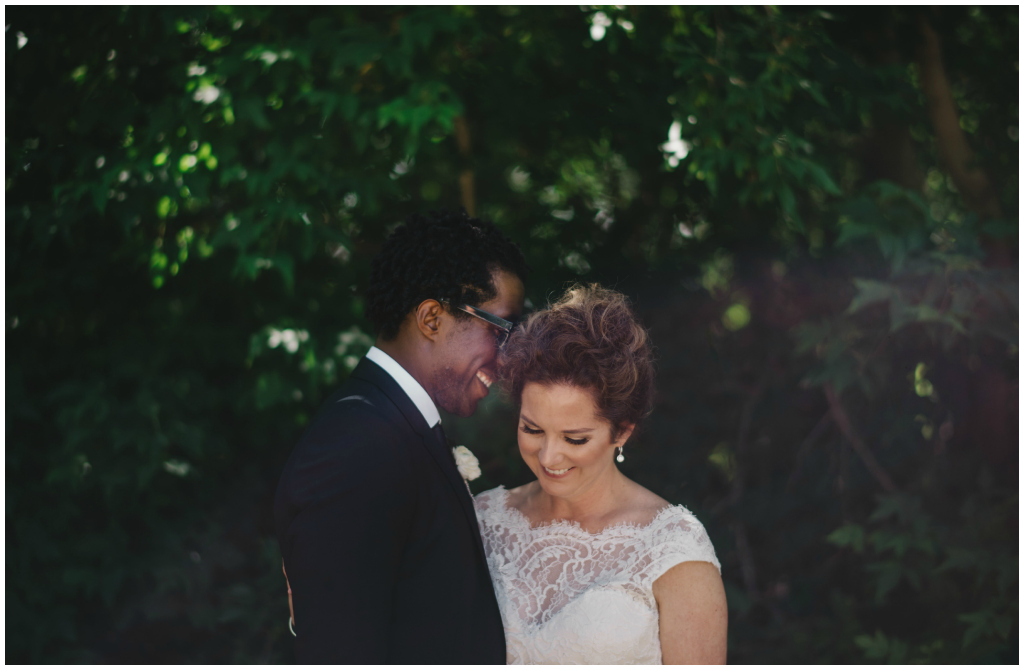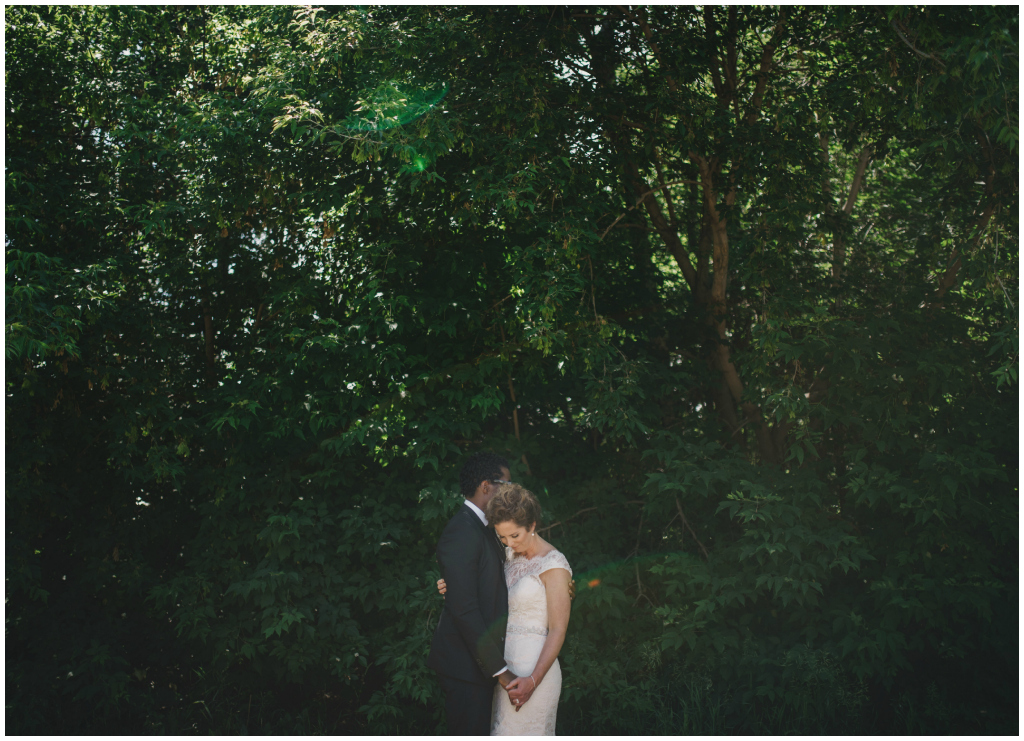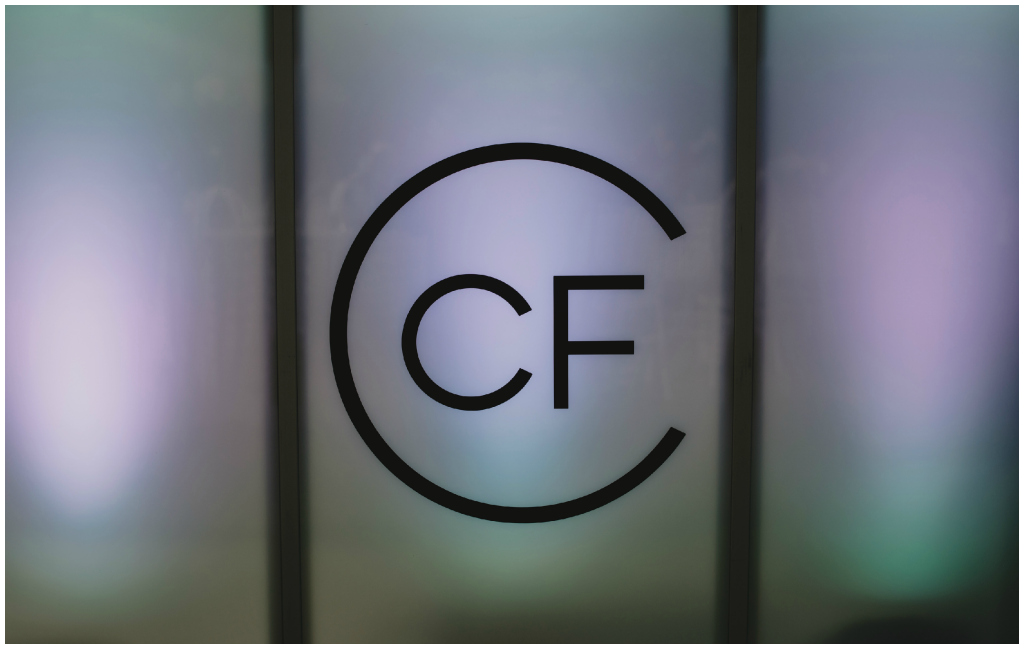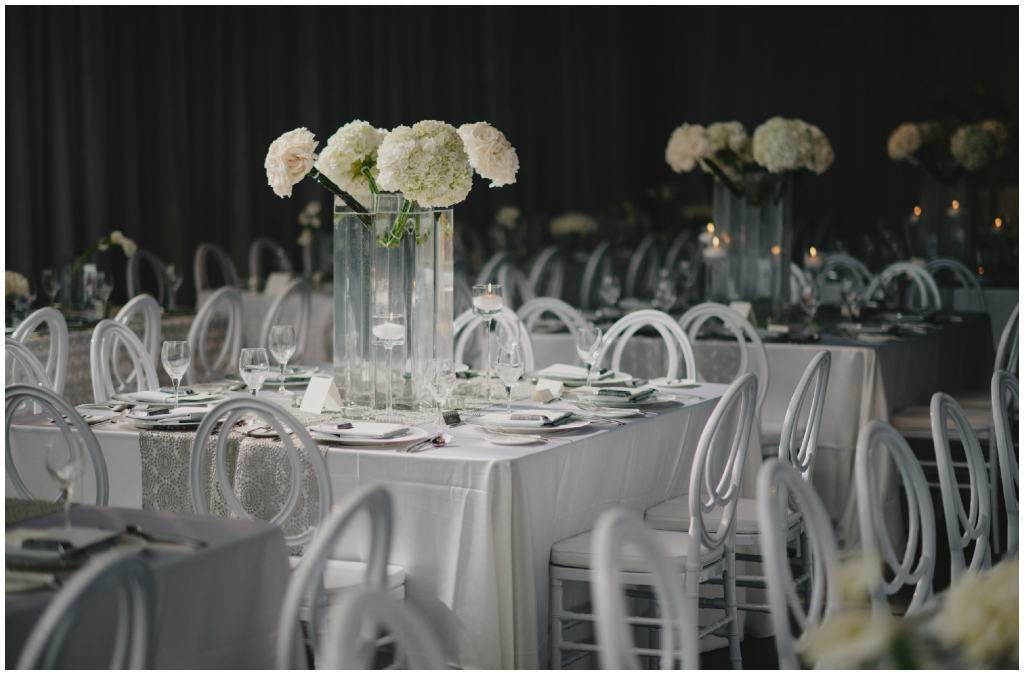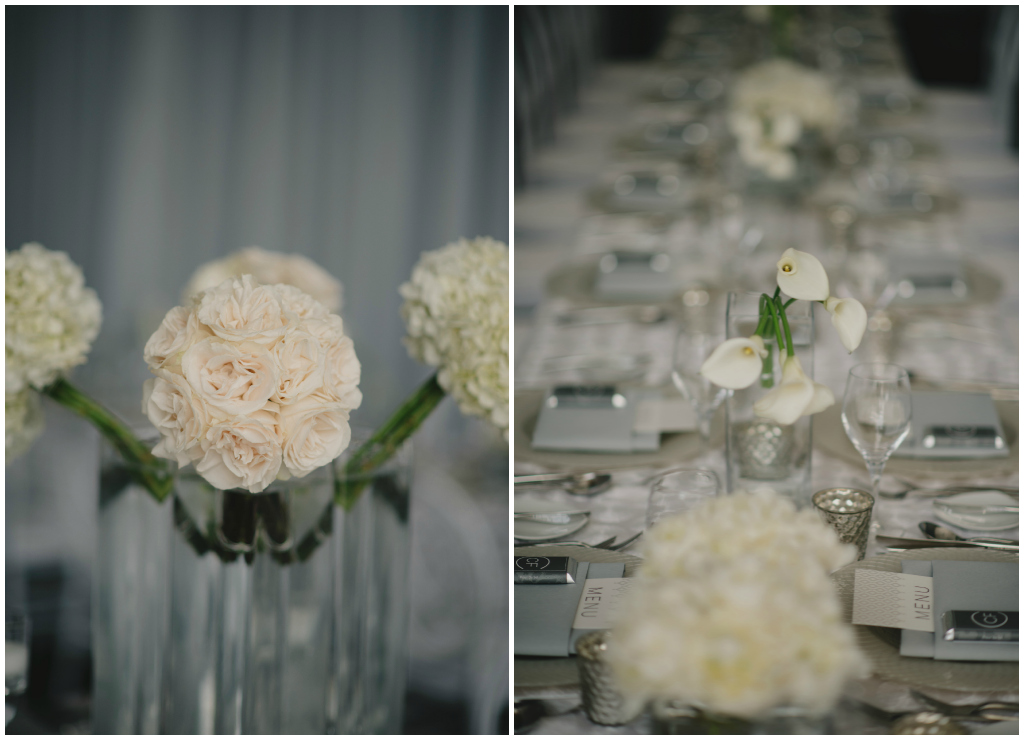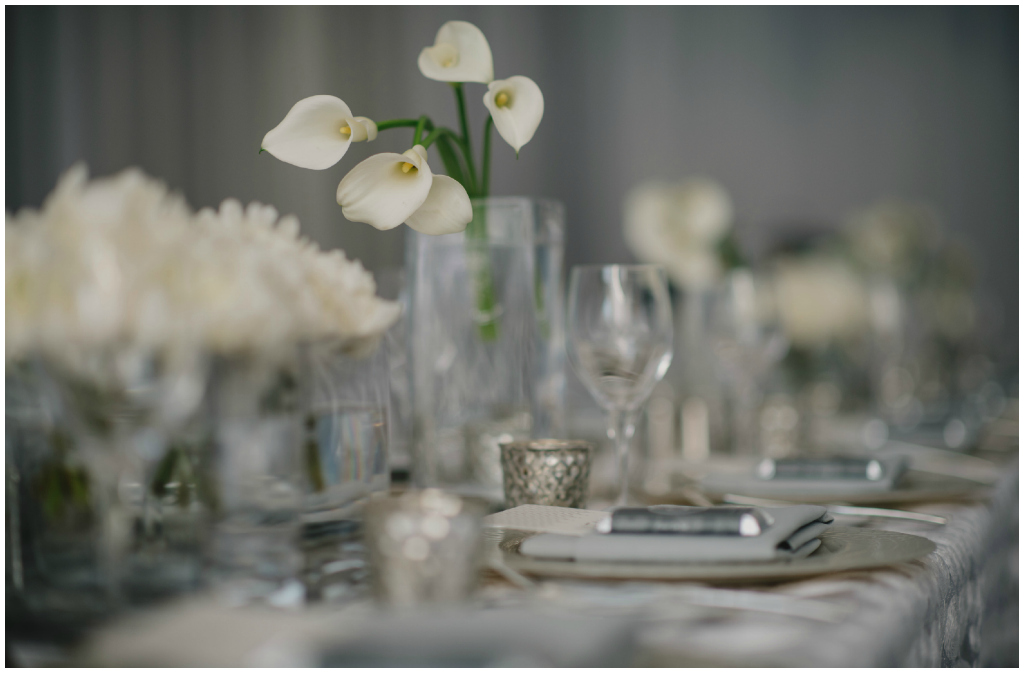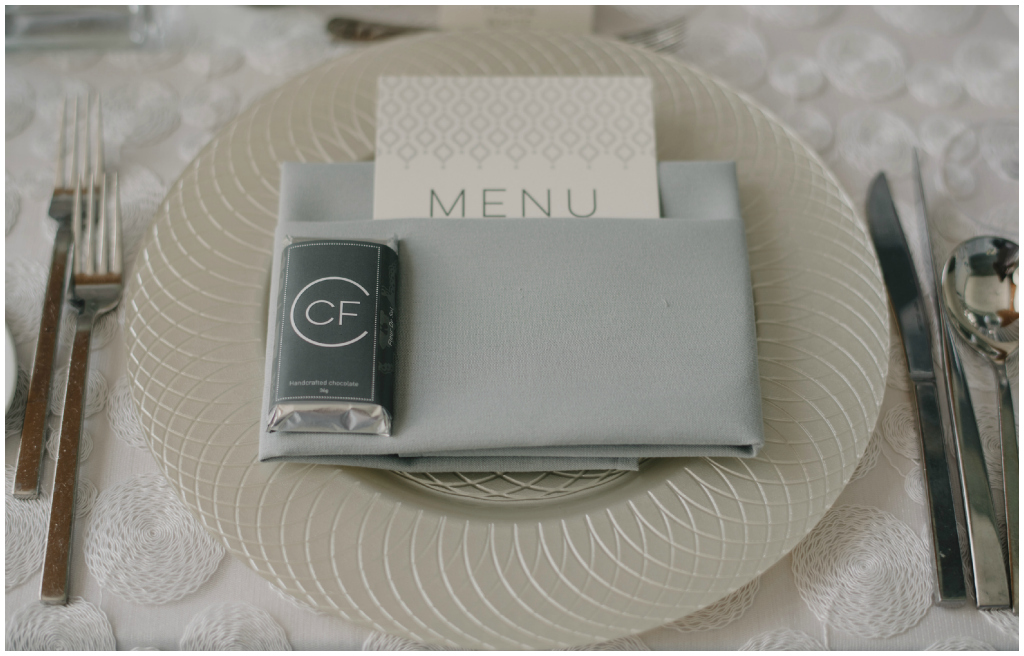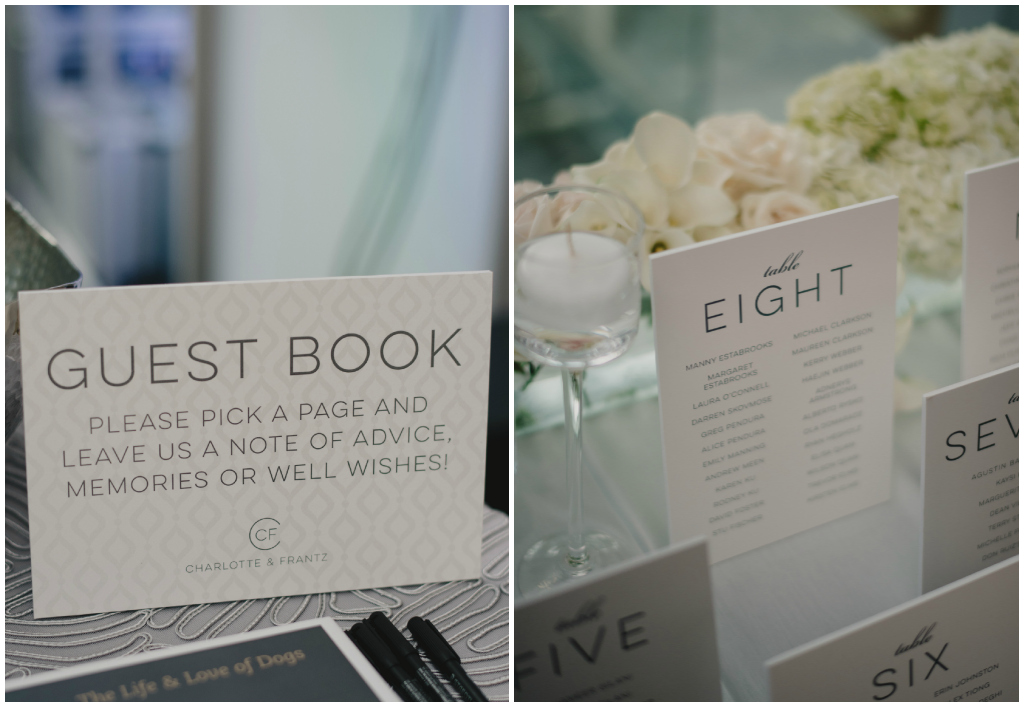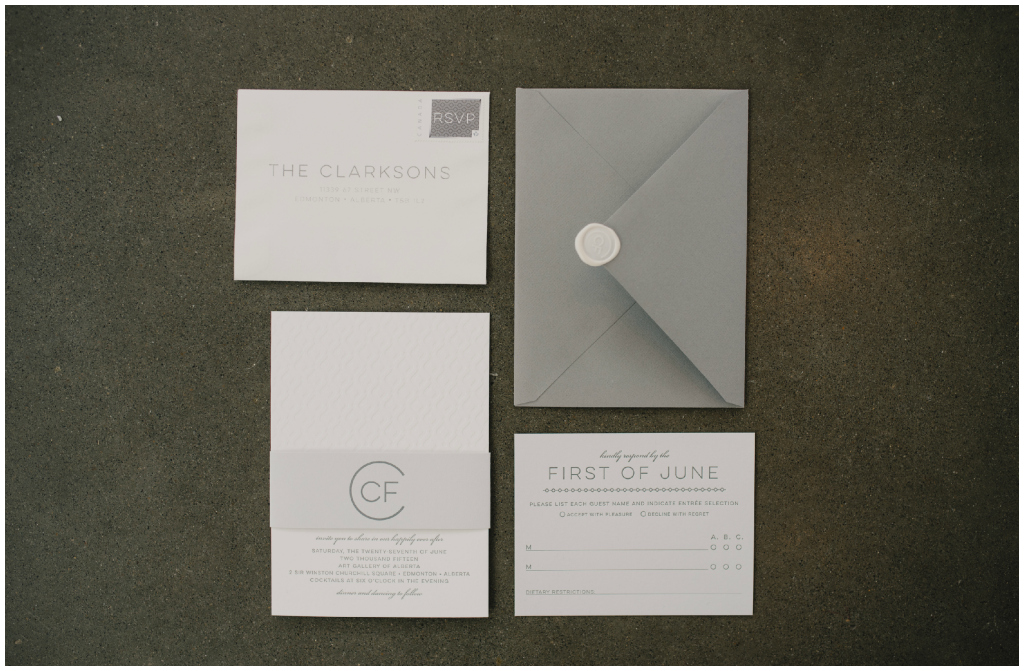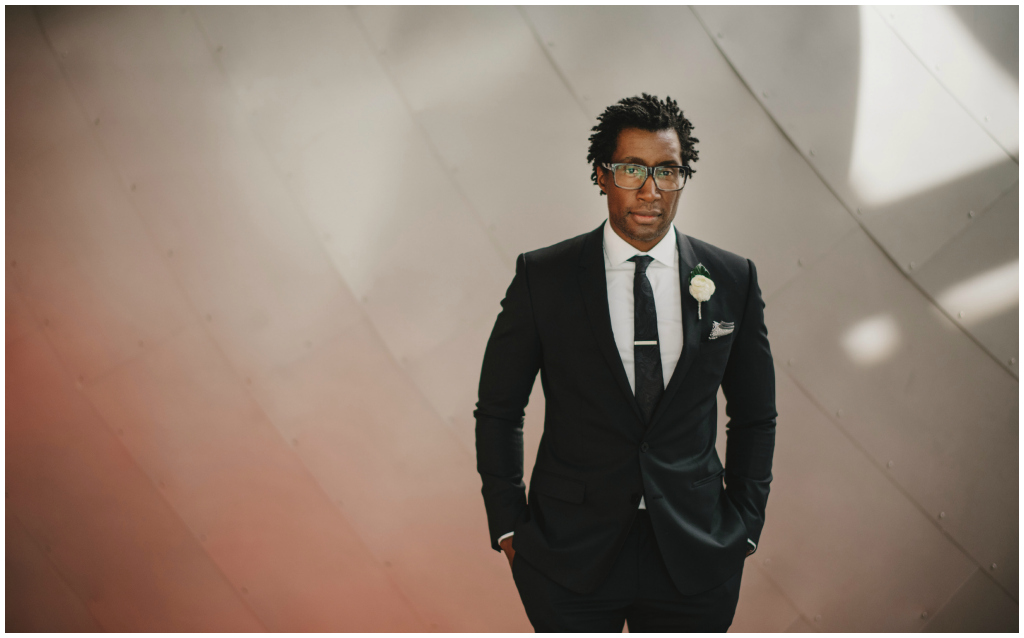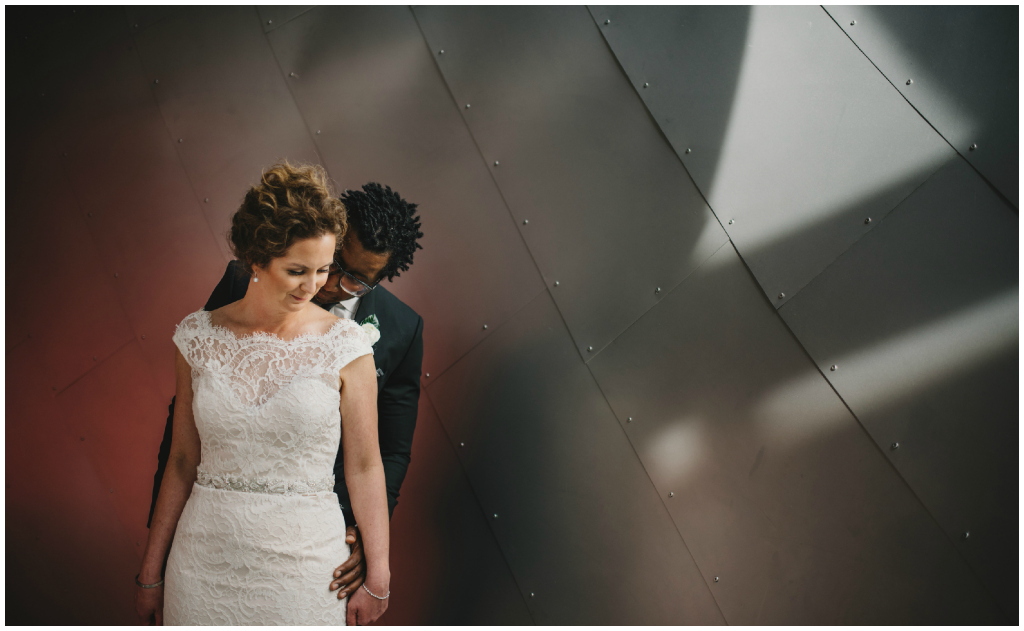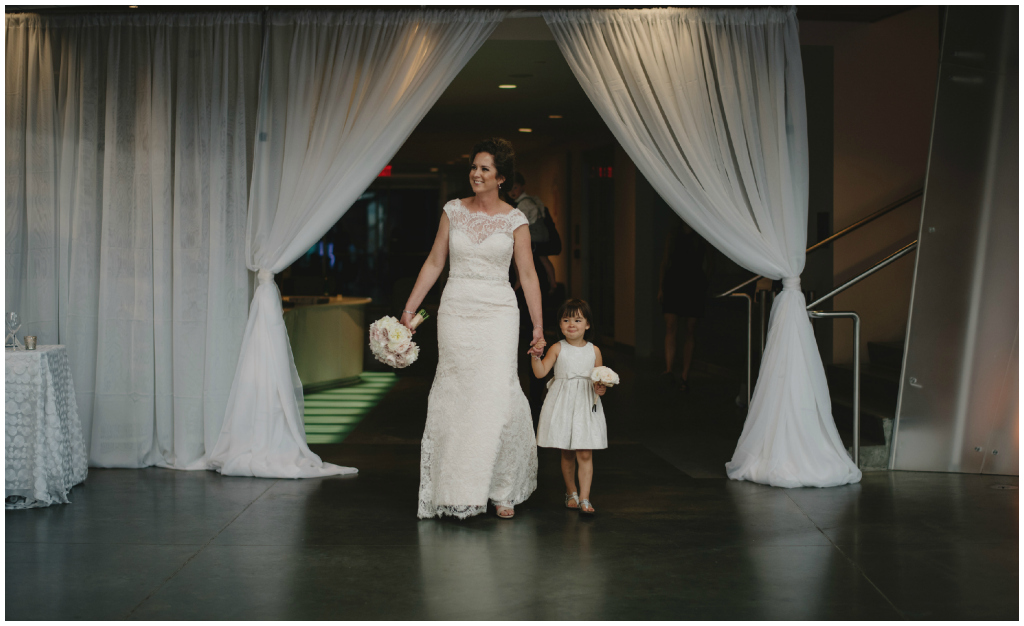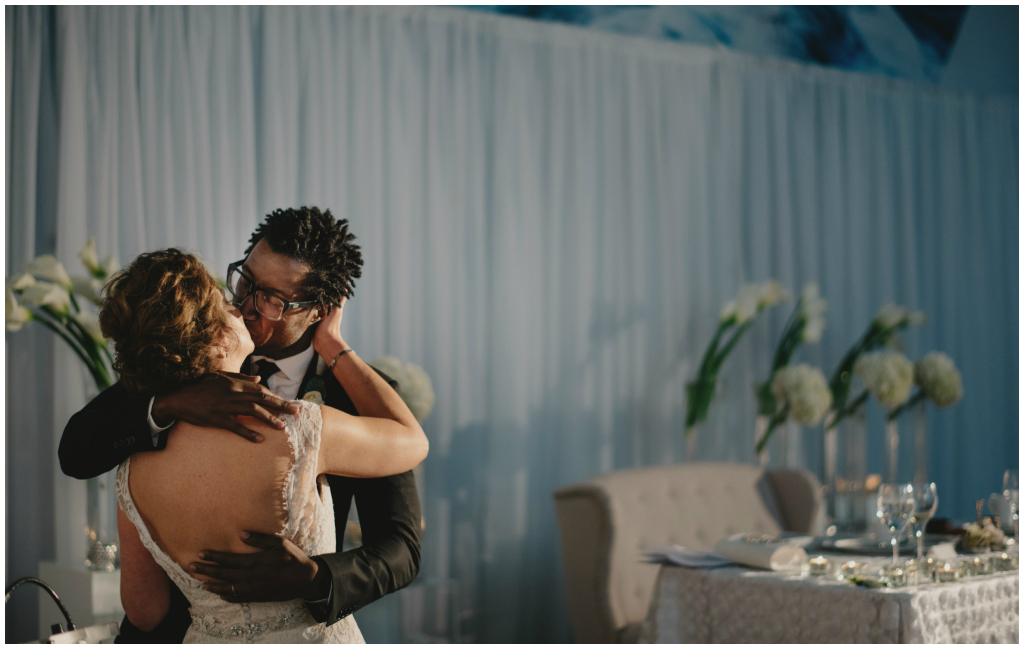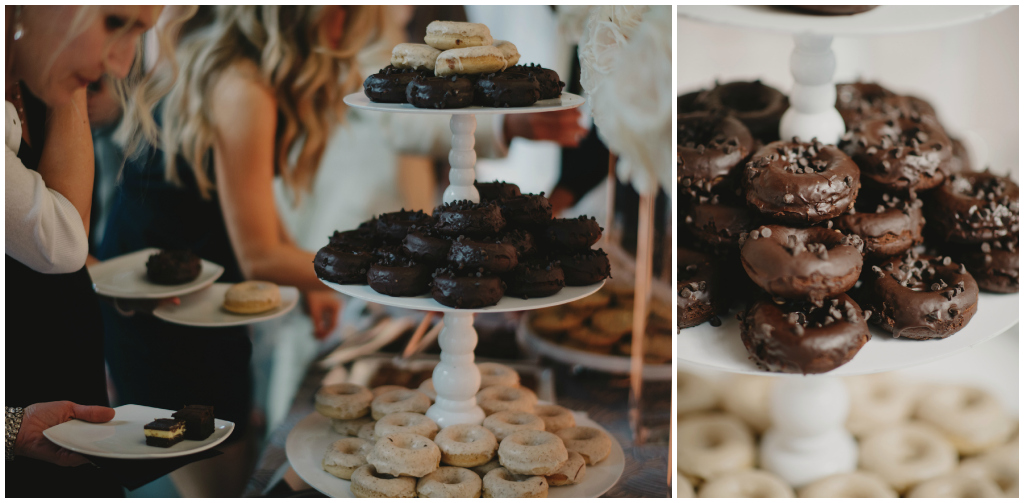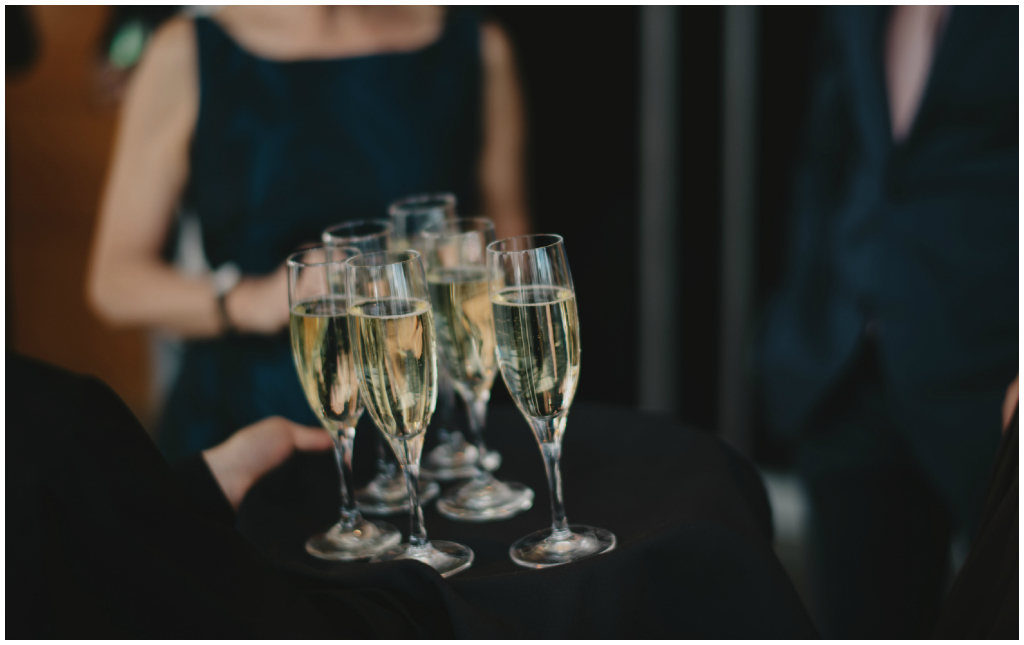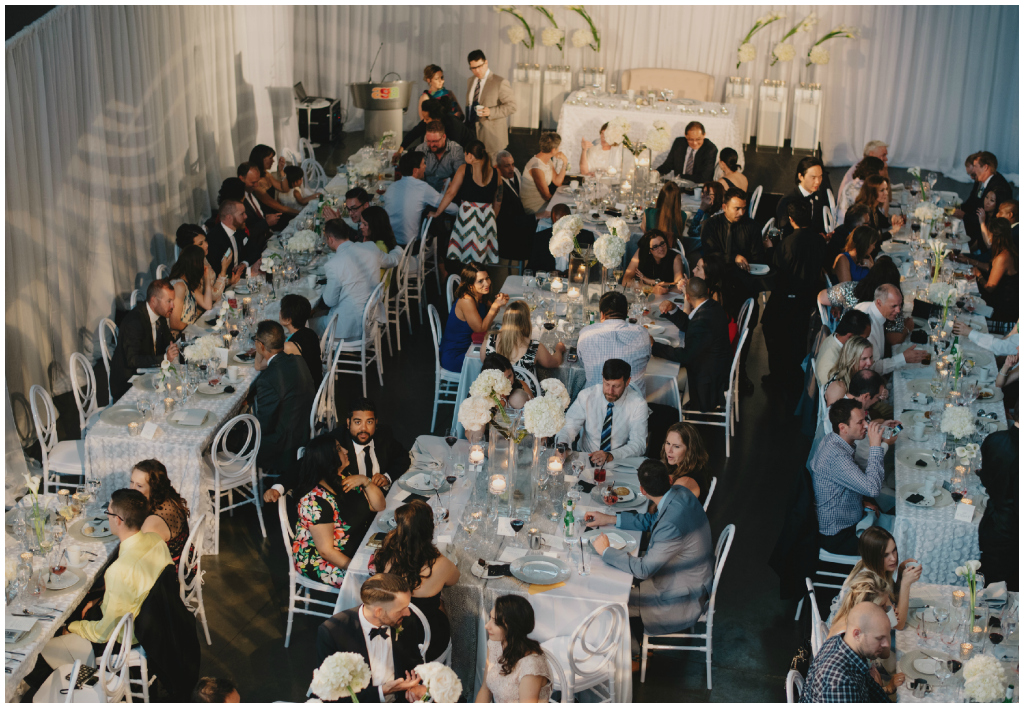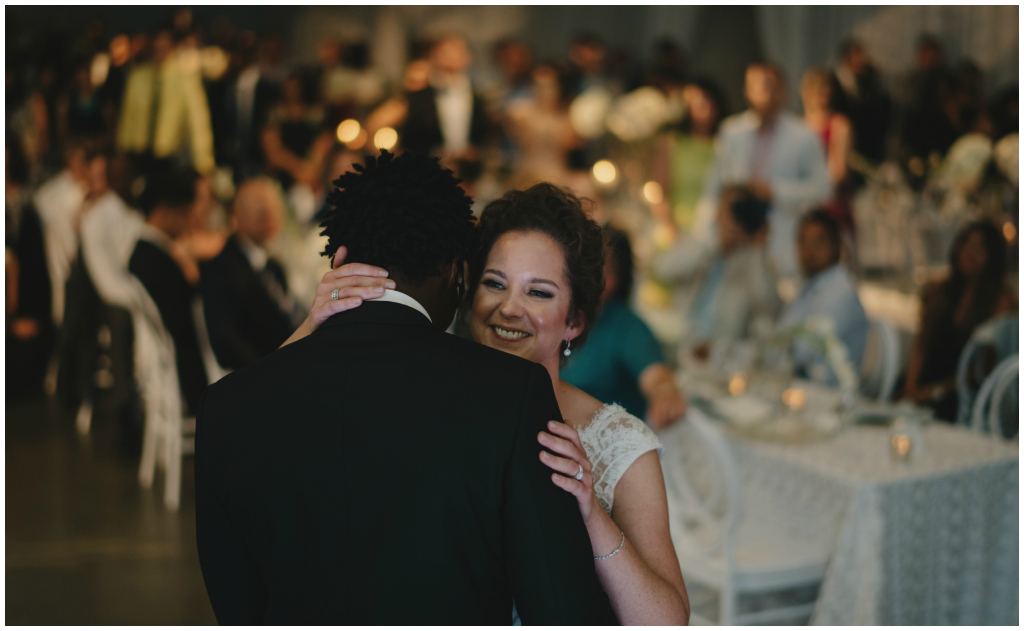 Jennifer + Team | Jennifer Bergman Weddings
Edmonton Wedding Planning + Design
+  +  +  +  +  +  +  +  +  +  +
Credits: