Posts Tagged: Monogram Wedding Invitations
04/18/10
Your wedding stationary plays a huge role in conveying your wedding theme and style, and once you've established the design it can be carried throughout many elements at your ceremony and reception. The invitation (or save-the-date card) will be your guests' first impression of your wedding, and it is a great way to indicate the formality of the event.
If you're just joining us on the "Four Weddings" journey, have a read over Post 1 – Four Dresses and Post 2 – Four Bouquets, then comment below with the number of your favourite invitation set!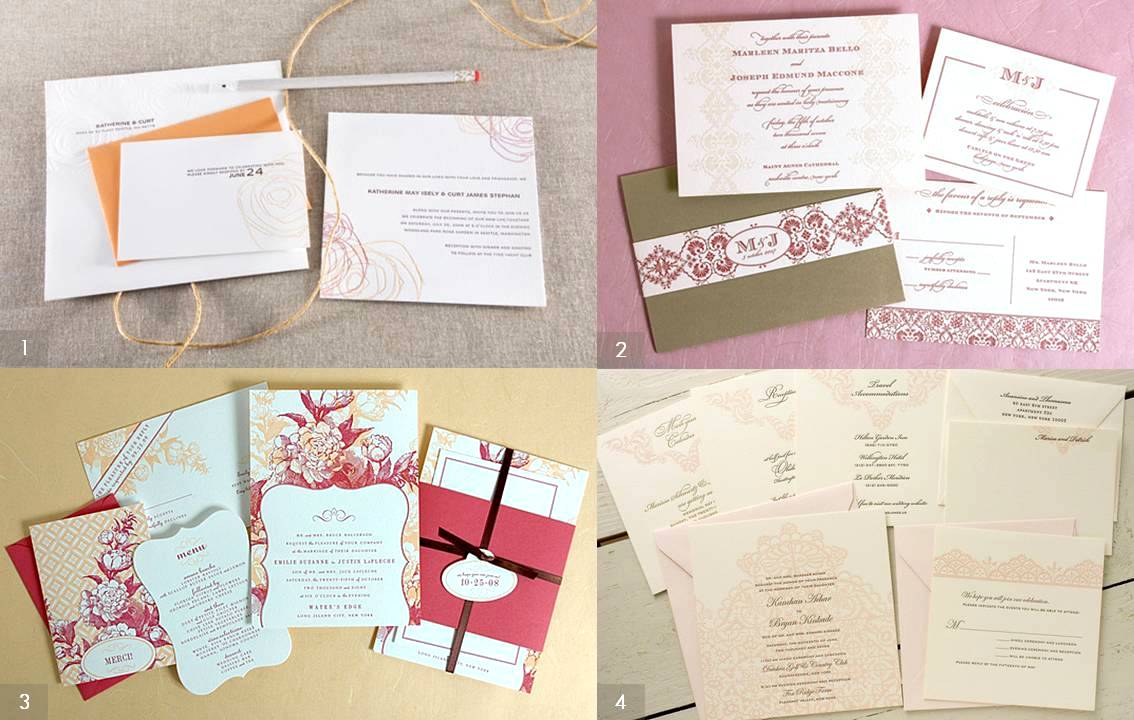 1 – Modern Wedding Invitation: Alee and Press
2 – Monogram Wedding Invitation: Dauphine Press
3 – Floral Wedding Invitation: Dauphine Press
4 – Vintage Wedding Invitation: Minted
Jennifer
Photo Credits: Alee and Press, Dauphine Press, Dauphine Press, Minted.