Posts Tagged: Matrix Hotel Summer Wedding
08/8/16
We first met Tiara when she attended one of our wedding planning workshops, and we were thrilled when she and Ricky decided they wanted our help to ensure their wedding day ran smoothly. You couldn't meet a more kind or caring couple, and after getting to know their families it came as no surprise why these two are such a great match.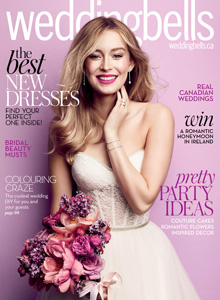 Matrix Hotel in downtown Edmonton served as the backdrop to their special day, with both ceremony and reception held at the venue. Tiara + Ricky chose to do a 'first look' and take their photos before the ceremony, setting the tone for a relaxed and fun-filled day. After a delicious meal and some hilarious speeches, guests celebrated until the early hours of the morning with an epic dance party!
Tiara + Ricky's wedding is featured in the Fall/Winter 2016 issue of WeddingBells Magazine – what a perfect memento of such a lovely day!
Suzanne, Lead Coordinator | Jennifer Bergman Weddings
Edmonton Wedding Day Management
+  +  +  +  +  +  +  +  +  +  +
Credits: