Posts Tagged: Marilyn Bulger Harpist
01/24/19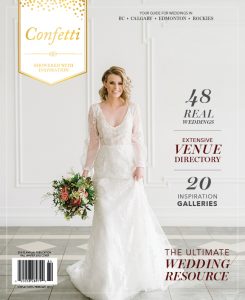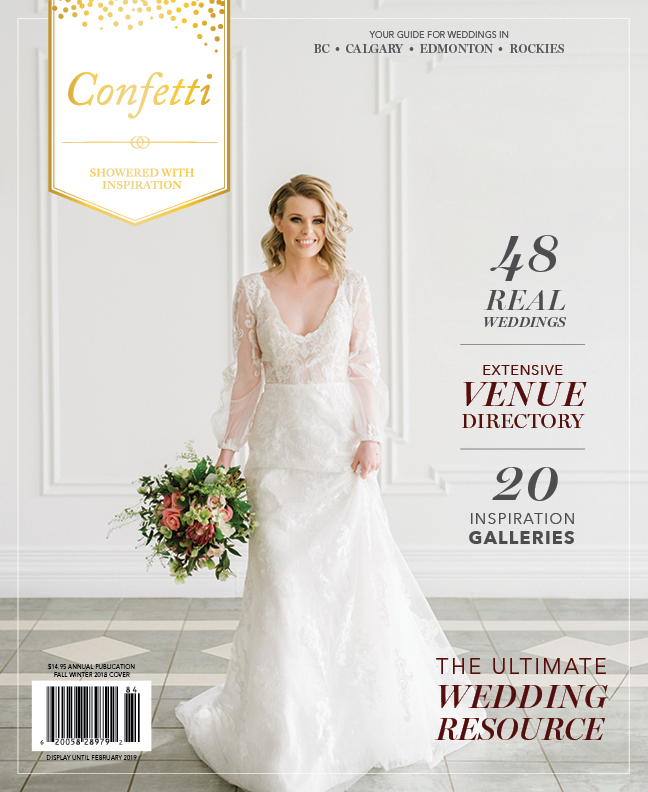 One of the greatest privileges of our job as wedding planners is being invited to experience love on so many levels. The love a couple has for one another is the obvious one, but we bear witness to the incredible love parents have for their children, adoring grandparents beaming with pride, and the special bonds of childhood friends.
Love radiated throughout Sarah and Andrew's wedding weekend at The Fairmont Jasper Park Lodge, and that's a testament to their relaxed personalities and warm, welcoming natures. The weather also showed this couple some love by cooperating to give them a beautiful outdoor ceremony on Whistlers Plateau.
Cory Christopher brought the outdoors inside the Beauvert Room with lush florals and organic elements. He also expertly wove in personal touches that reflected Sarah and Andrew as individuals and as a couple. Moss "mountains" showed guests where to take their seats, pillars displayed childhood objects and photos like an exhibit – a nod to Sarah's professional career as a curator – a canoe adorned with ferns and greenery held ice cold beer at the bar!
Blake Loates captured this day so beautifully! Her images are featured in the Fall/Winter 2018 issue of Confetti Magazine, and you can enjoy a magical Super 8mm highlight film by Arrow Films here: Sarah + Andrew Wedding Film.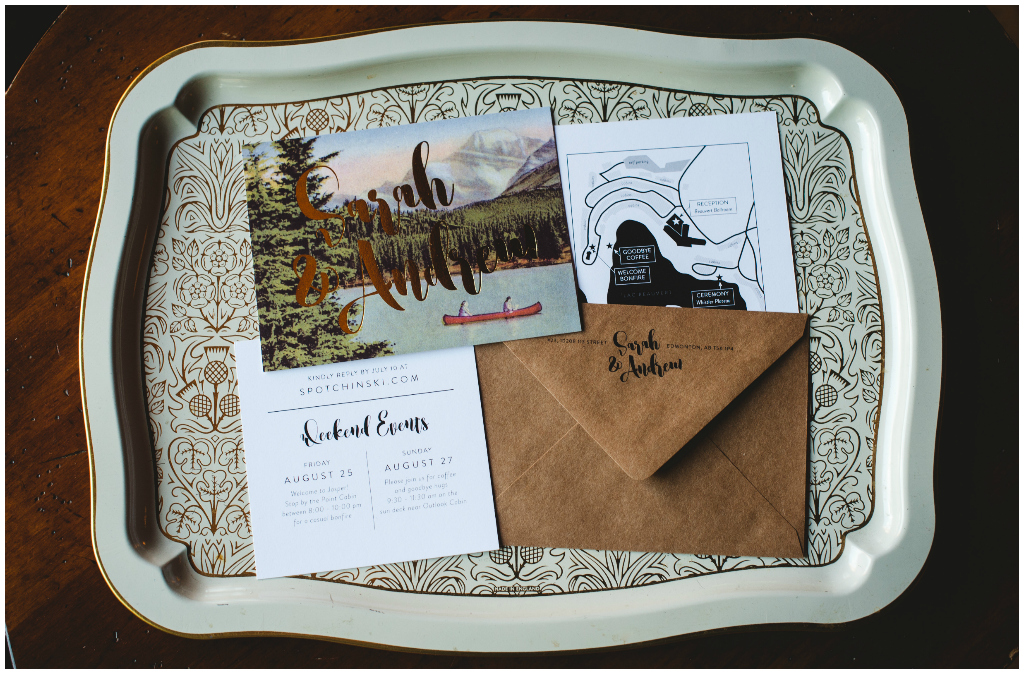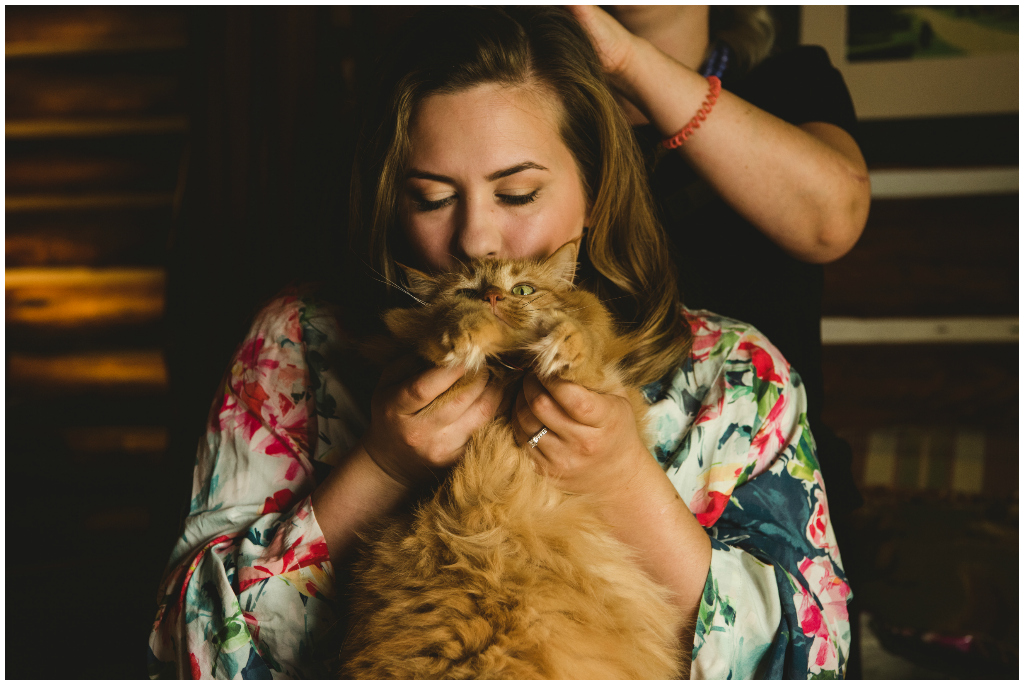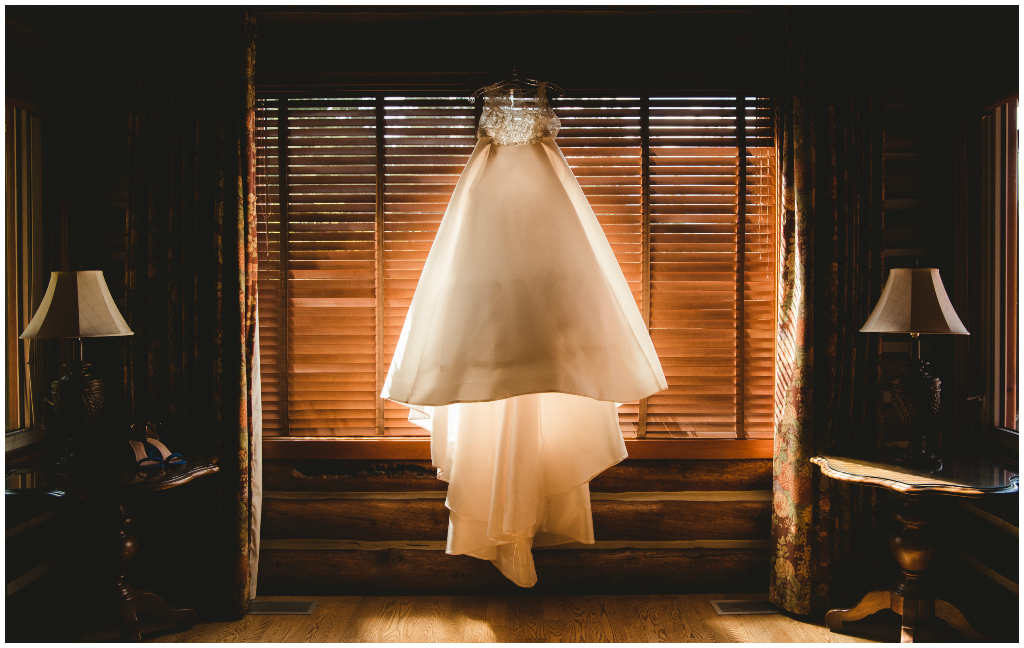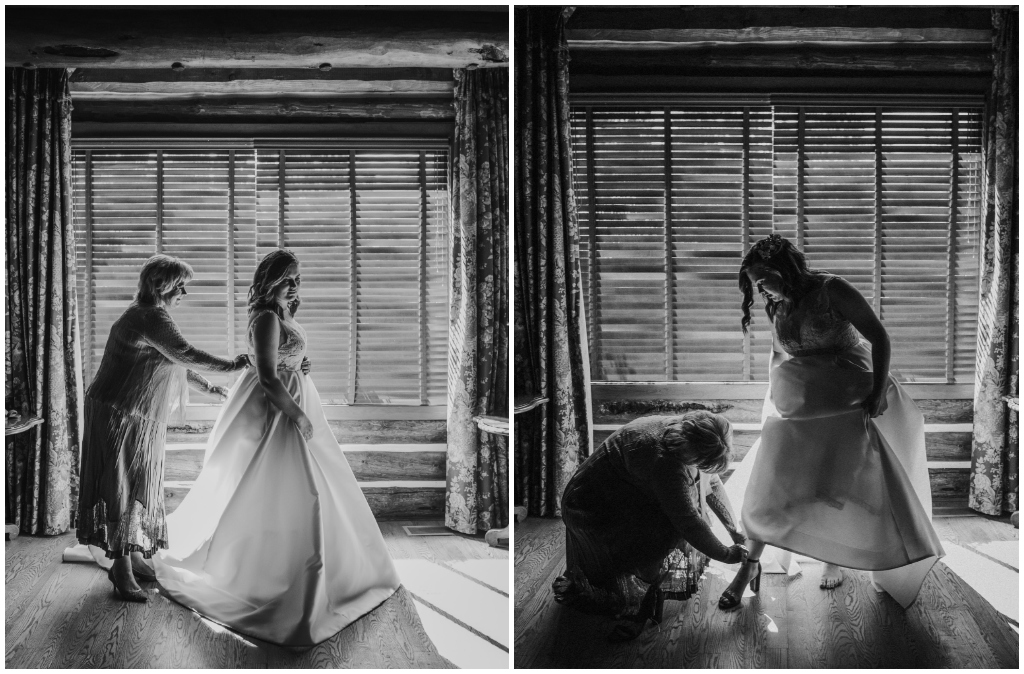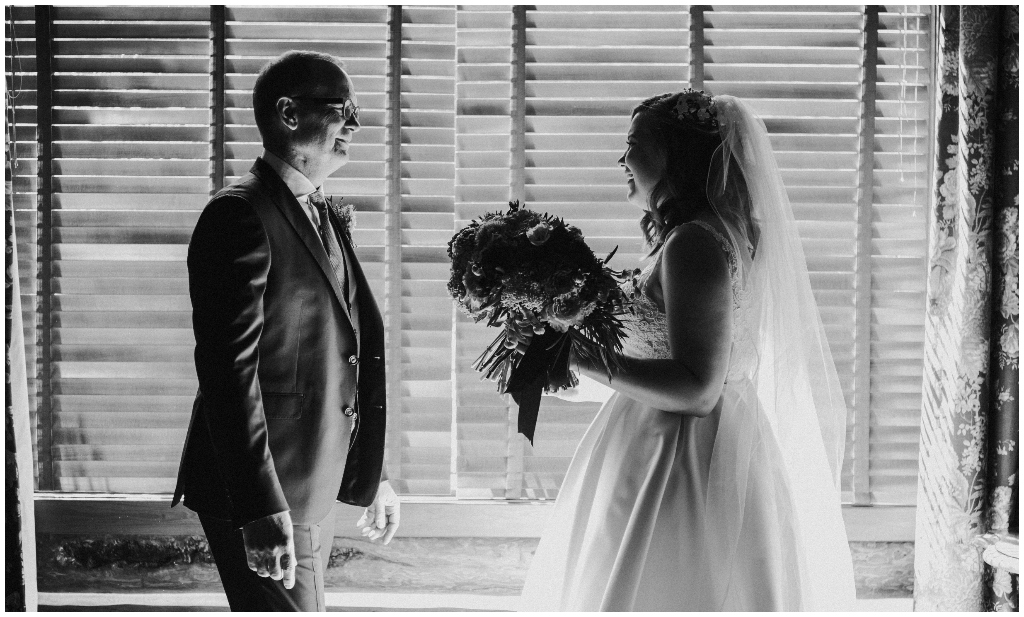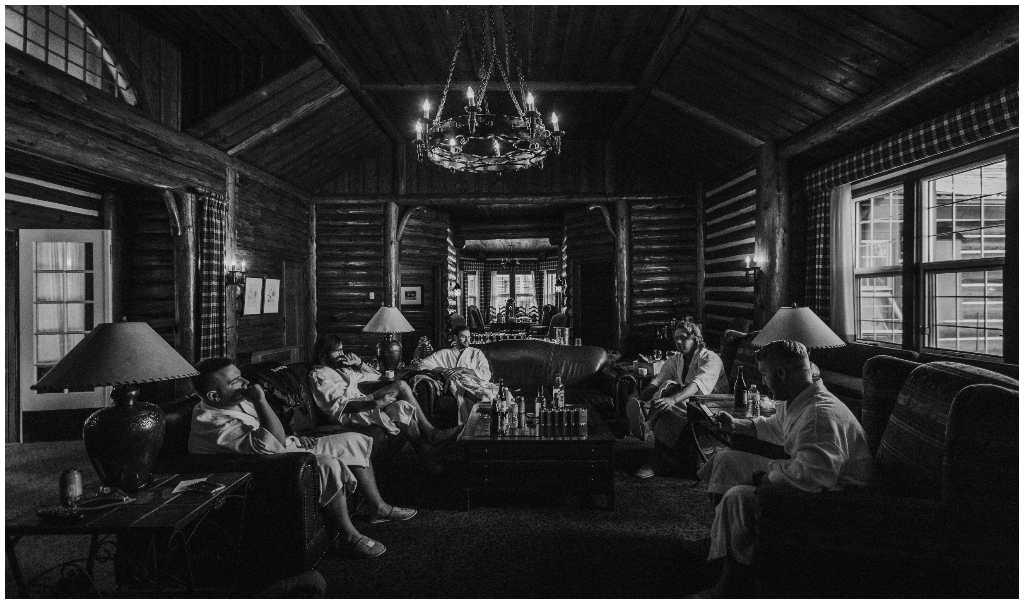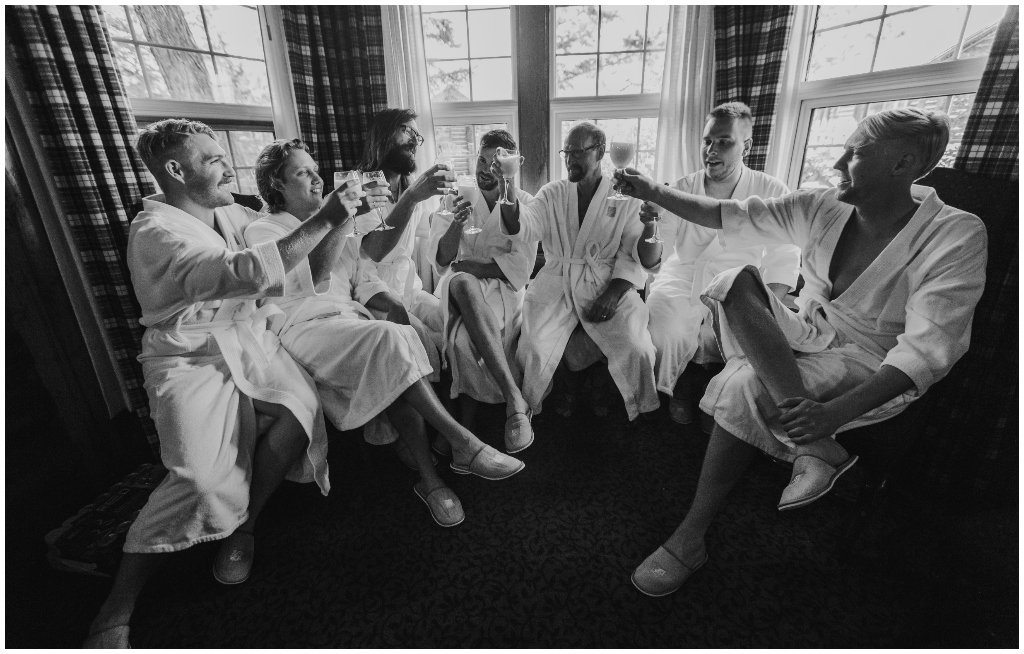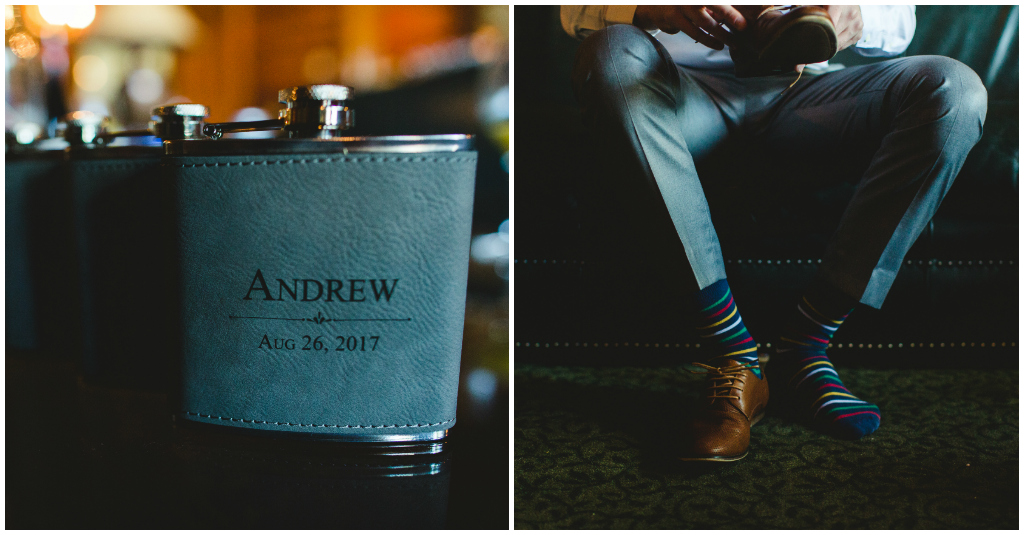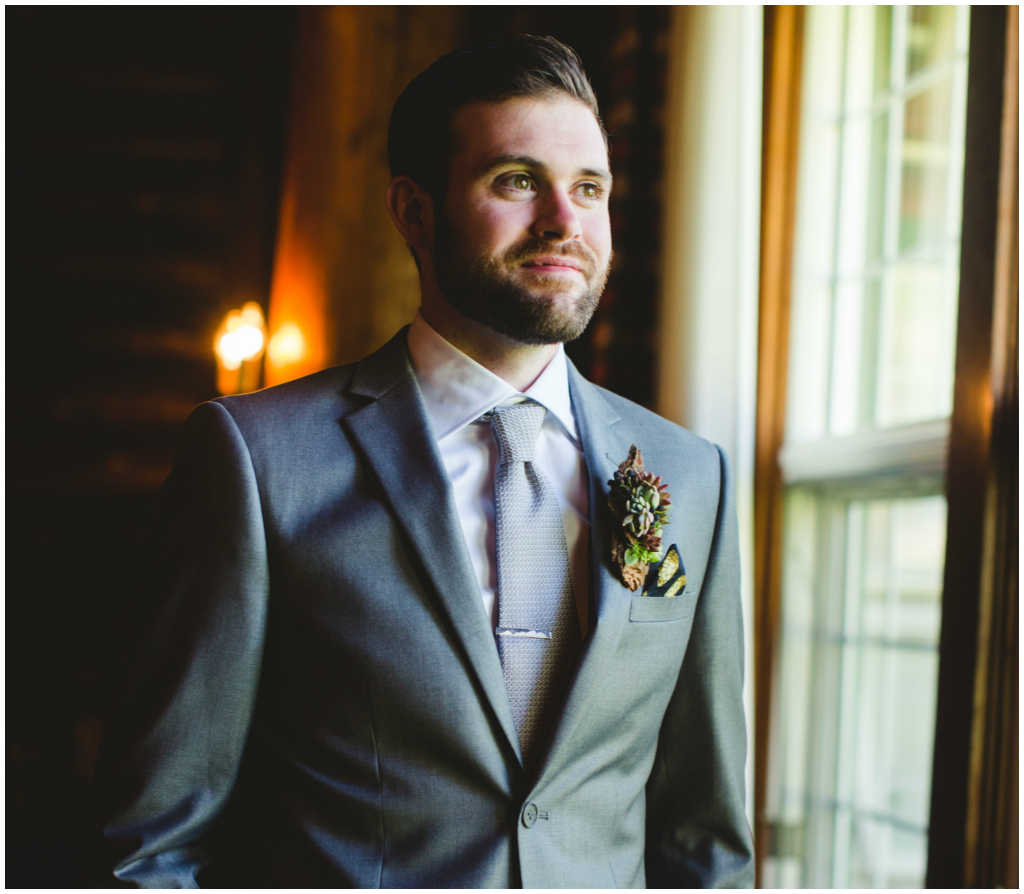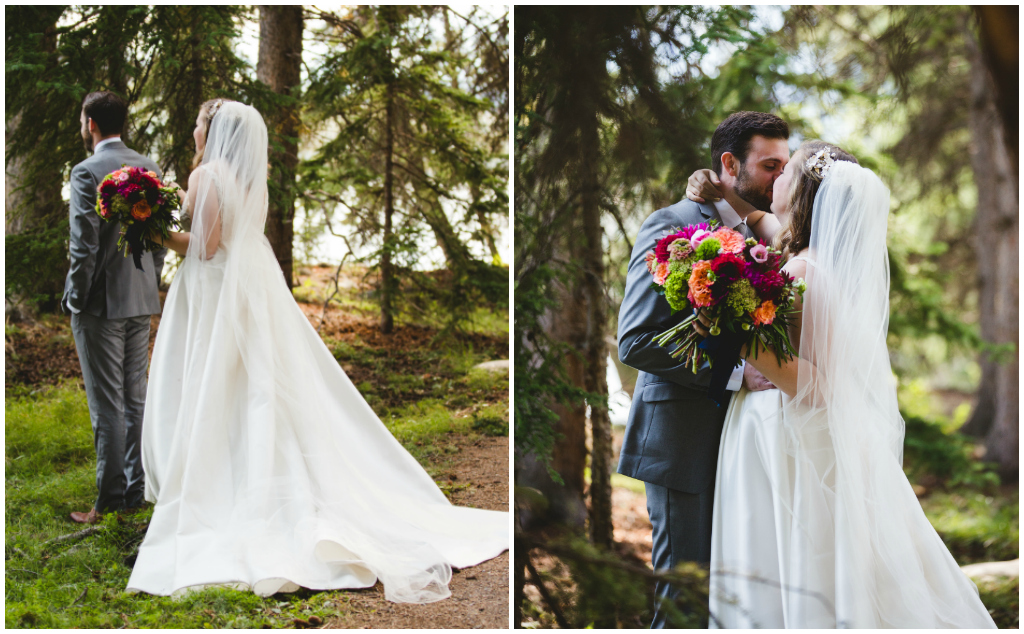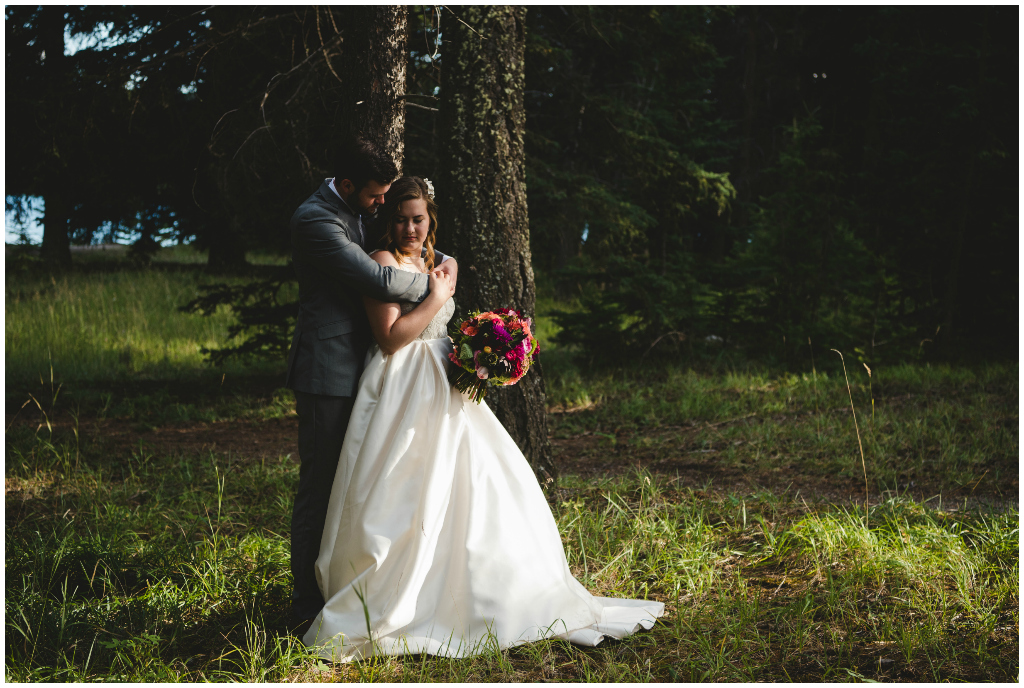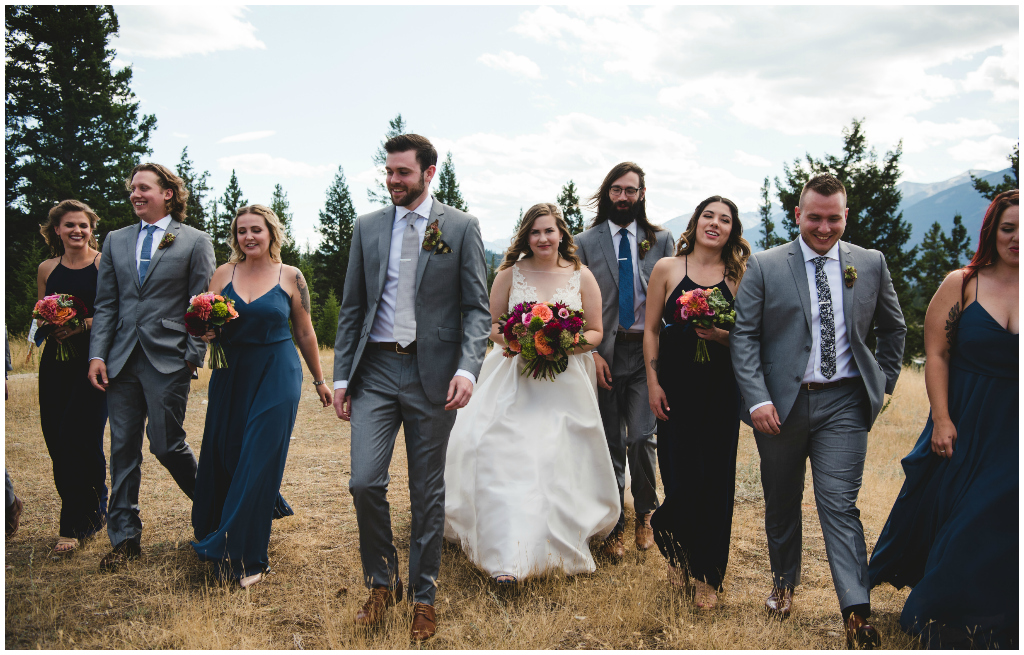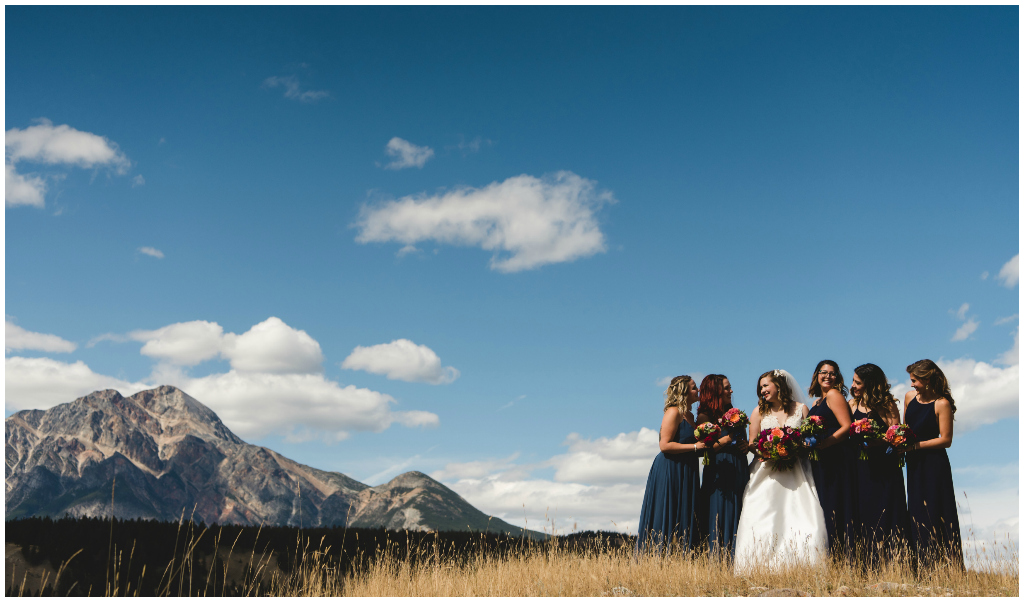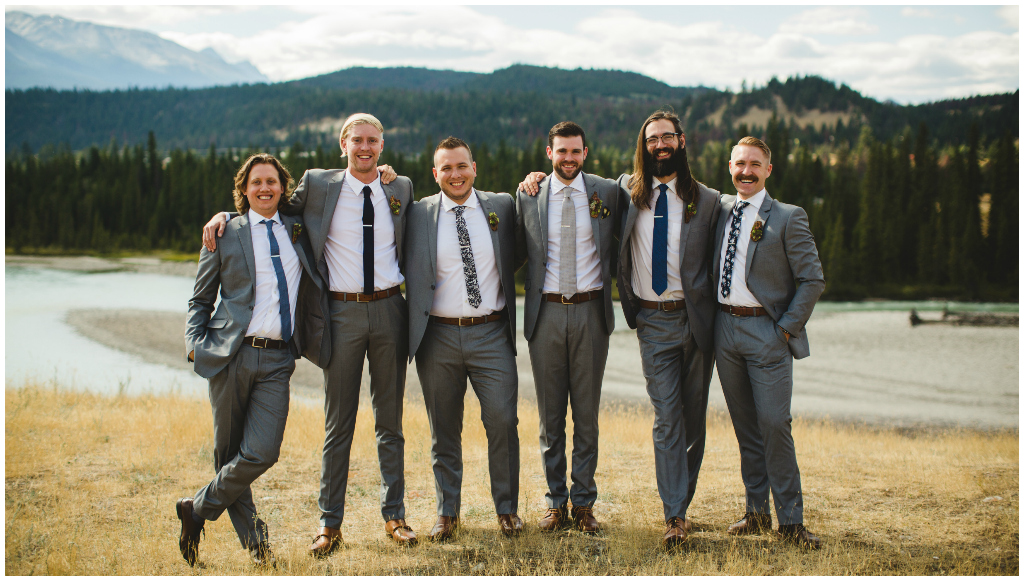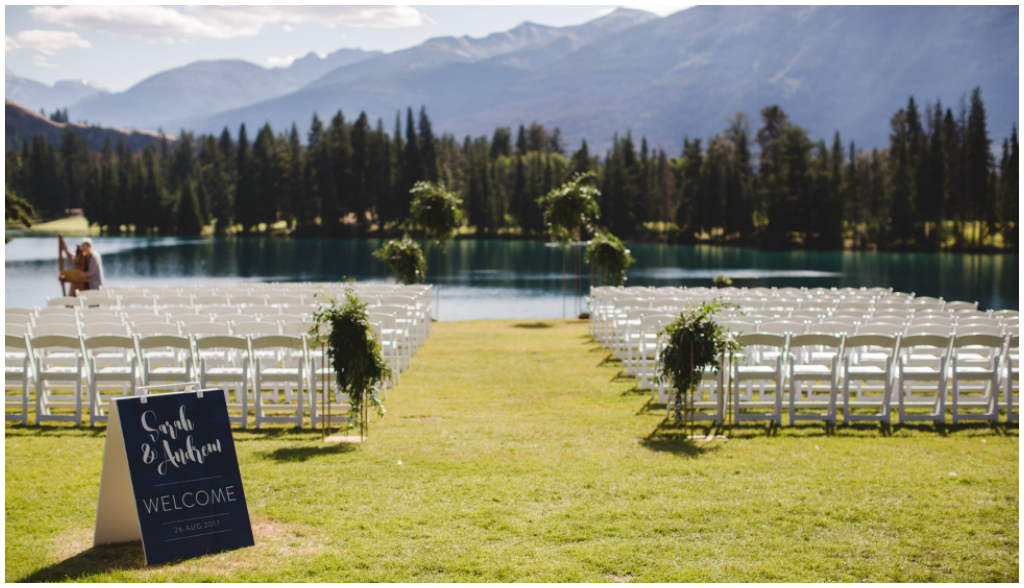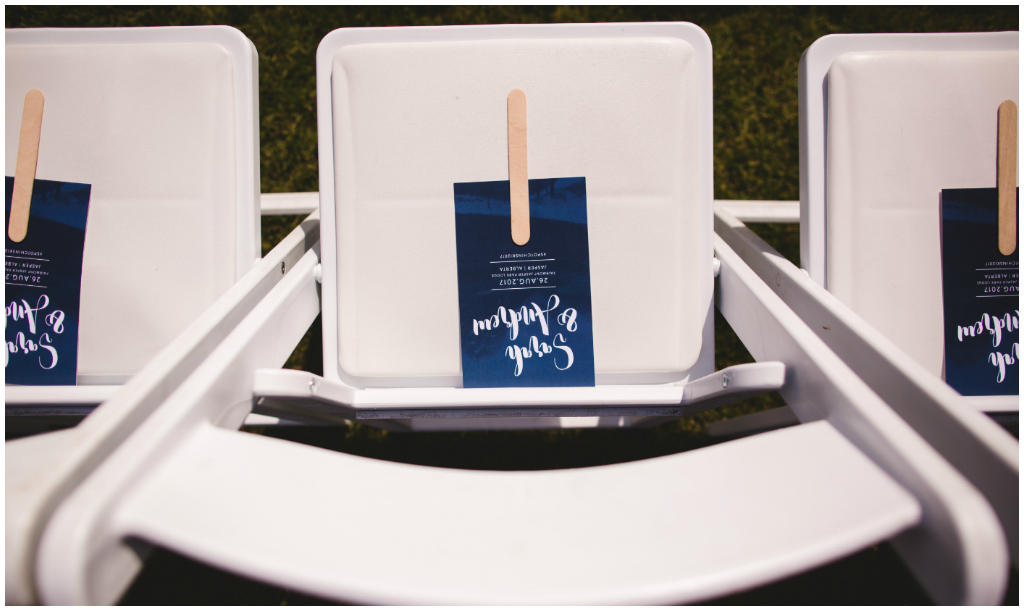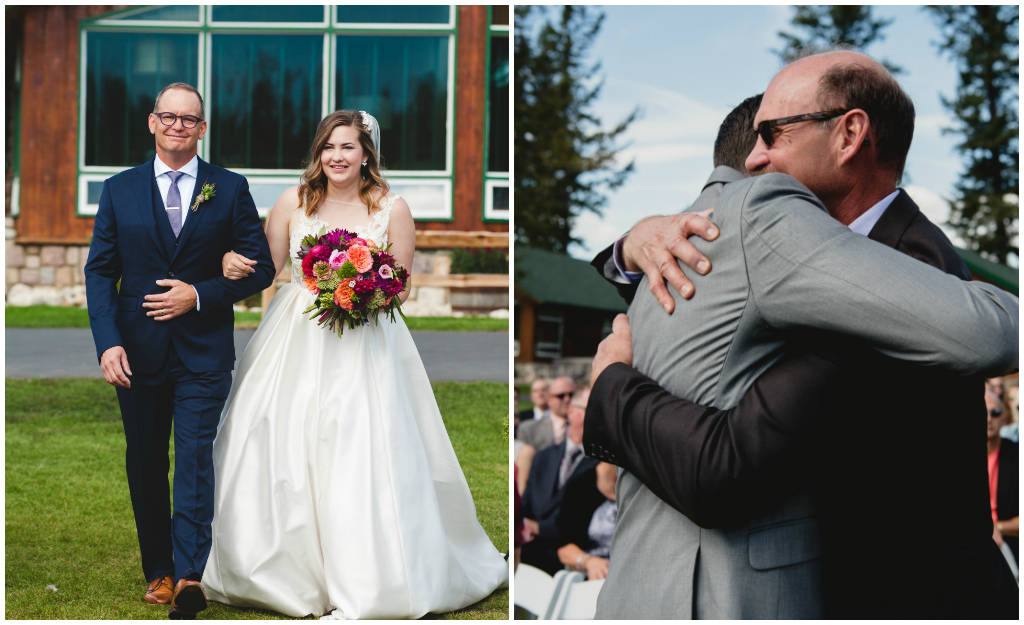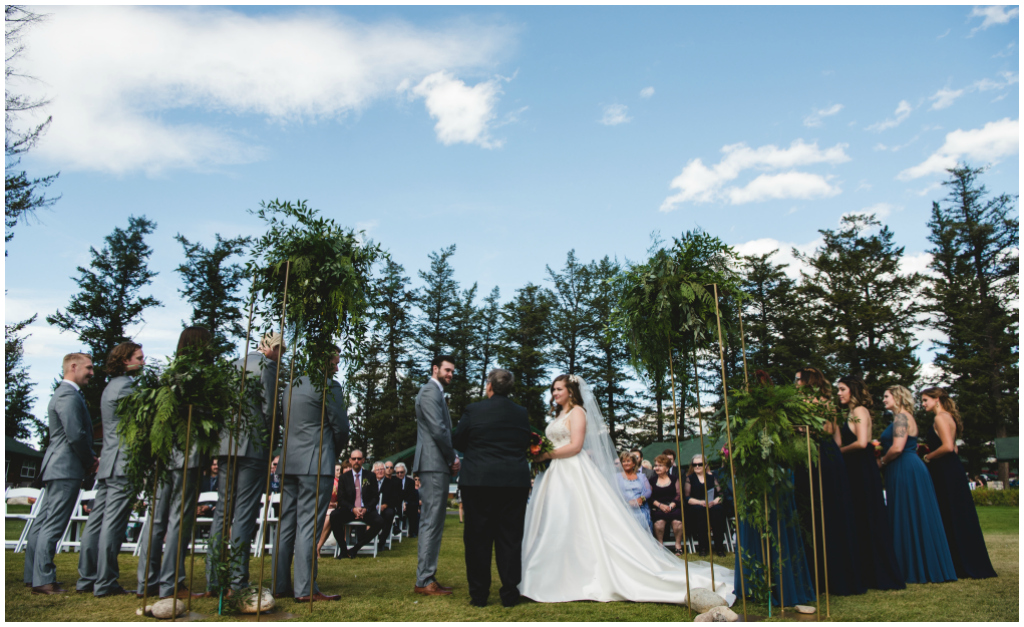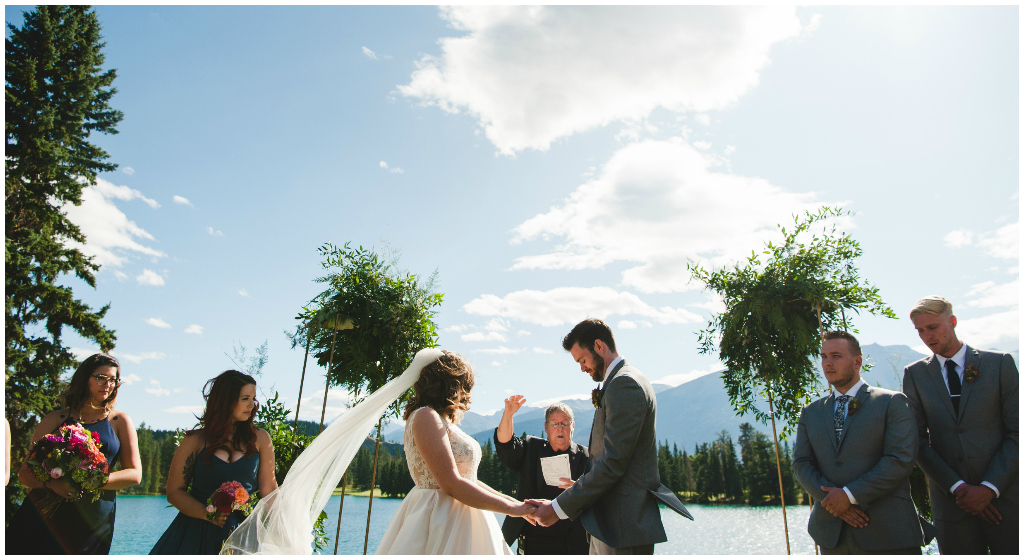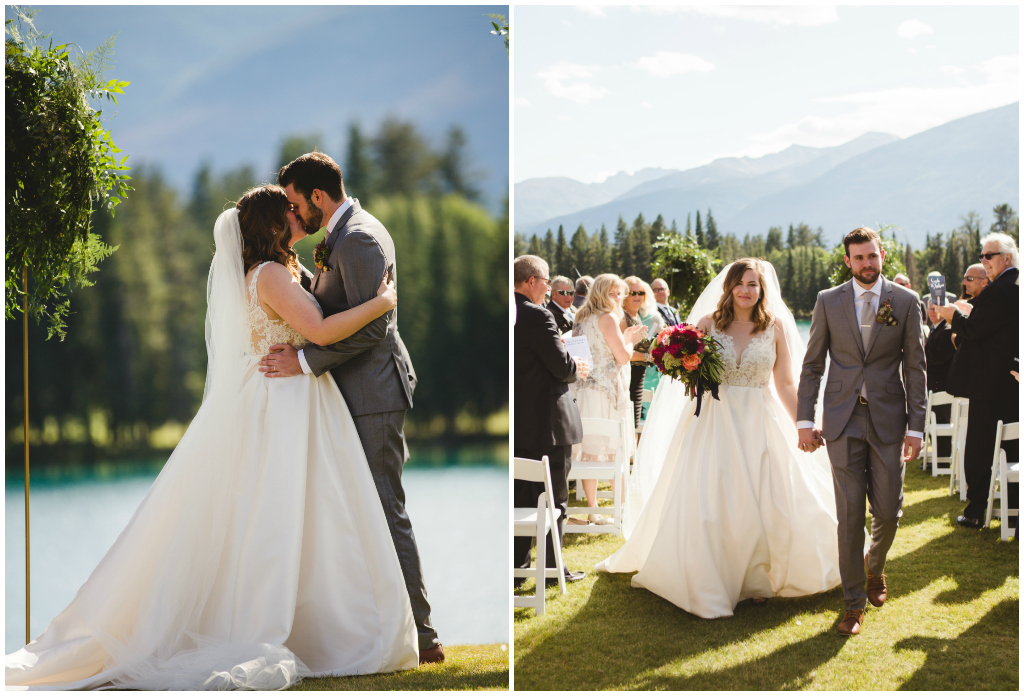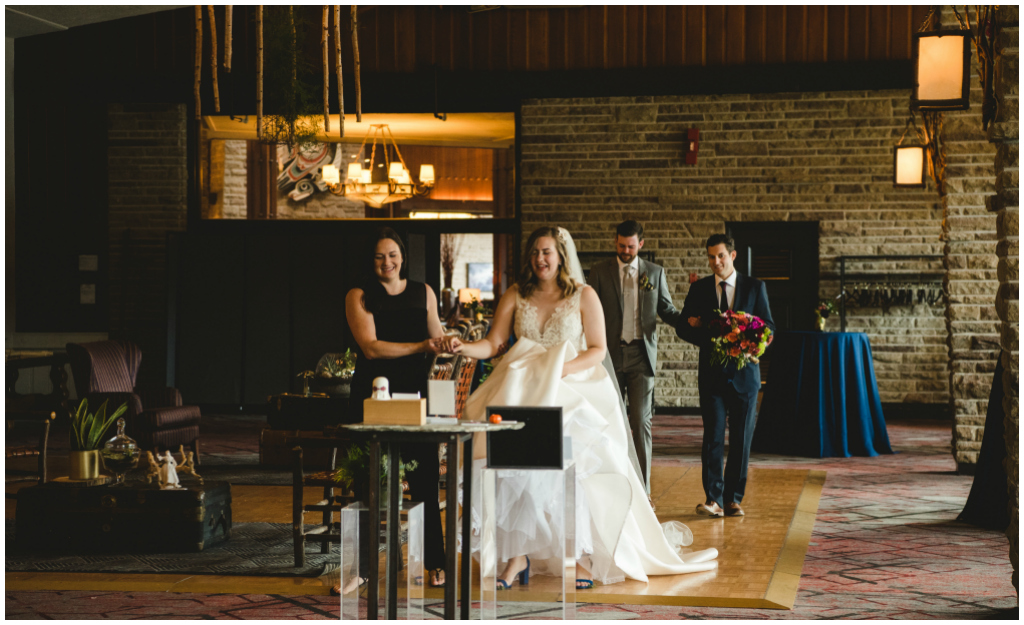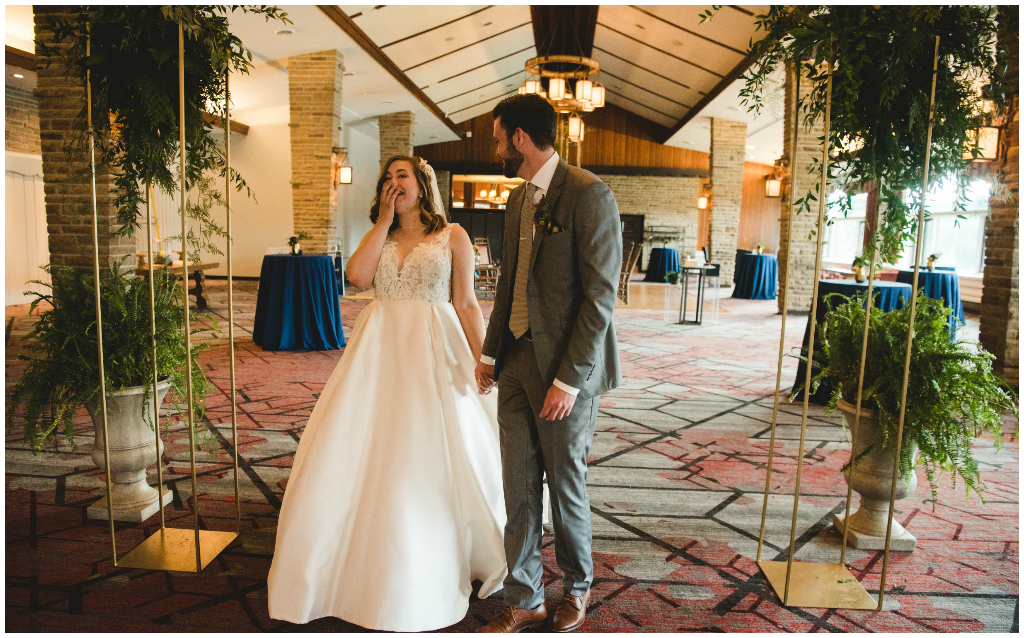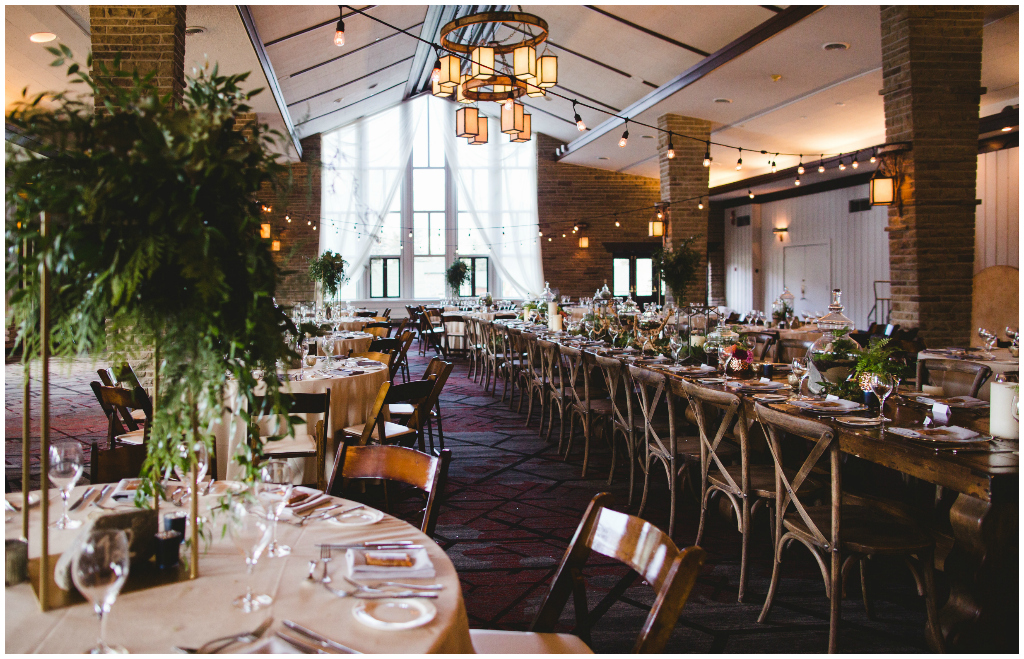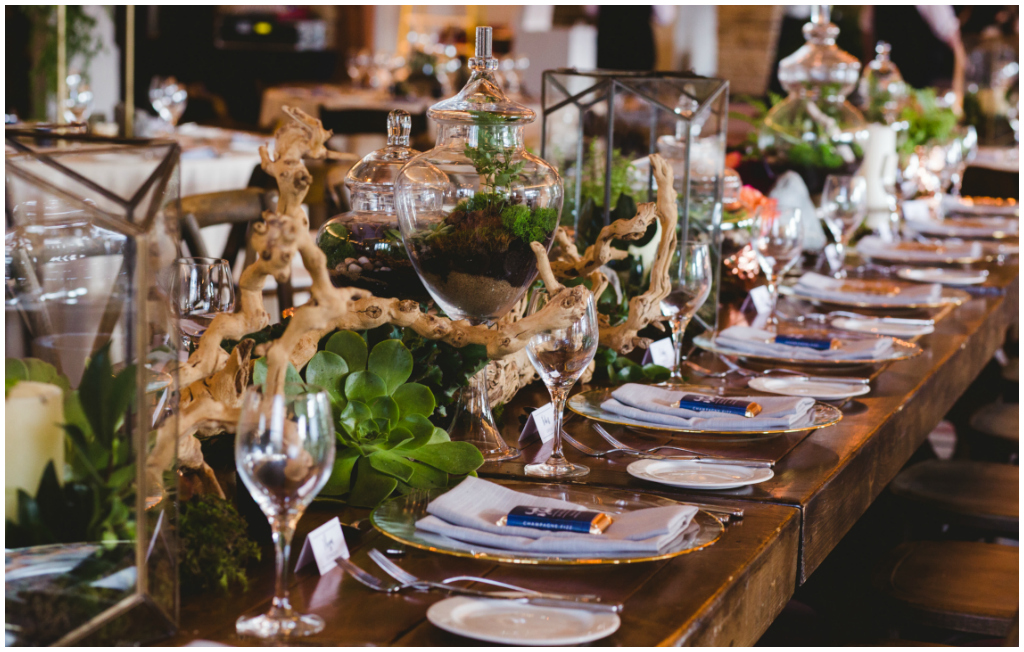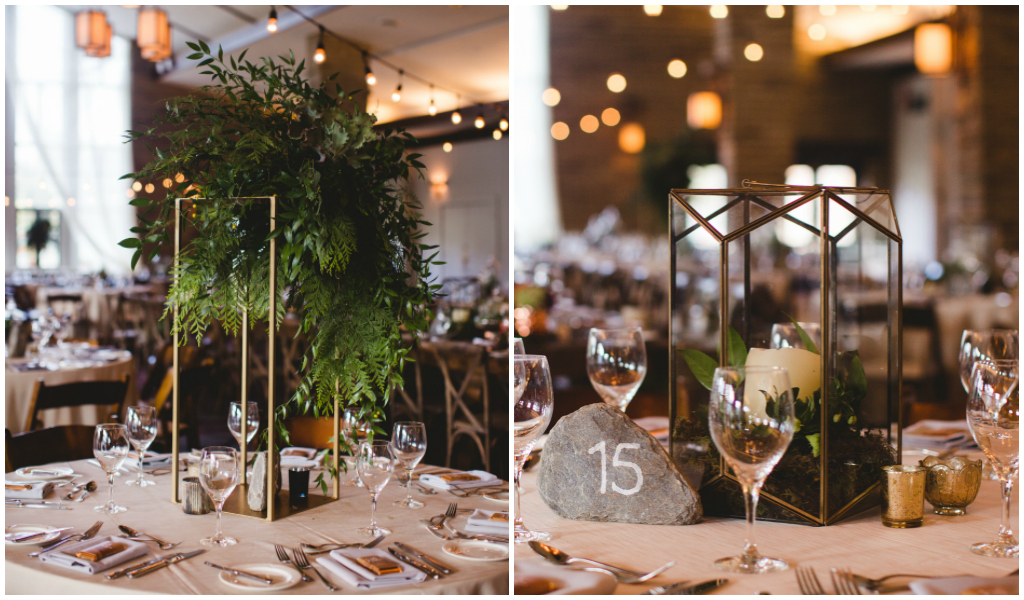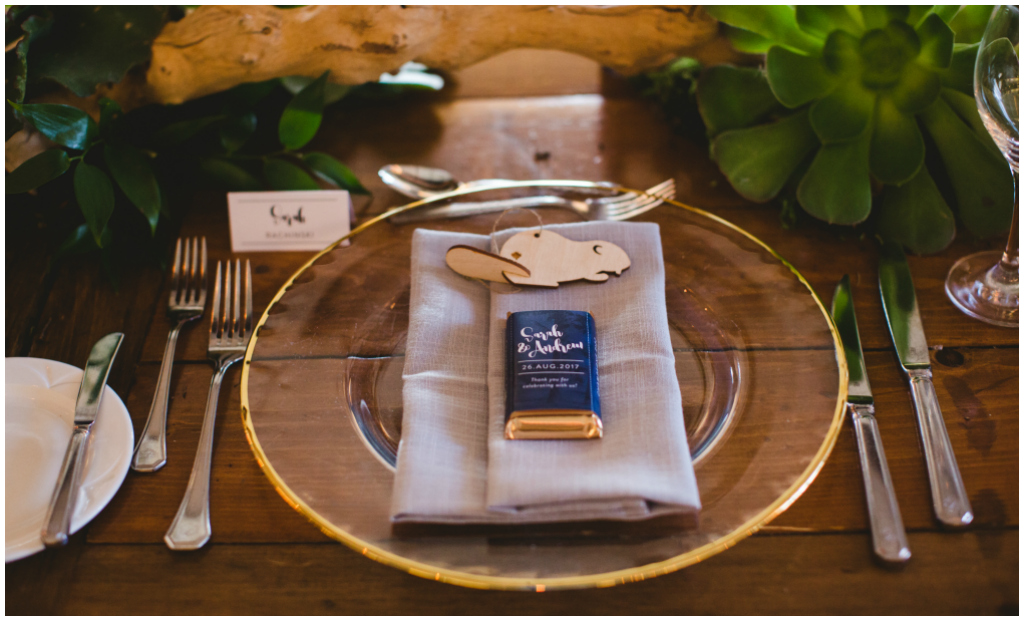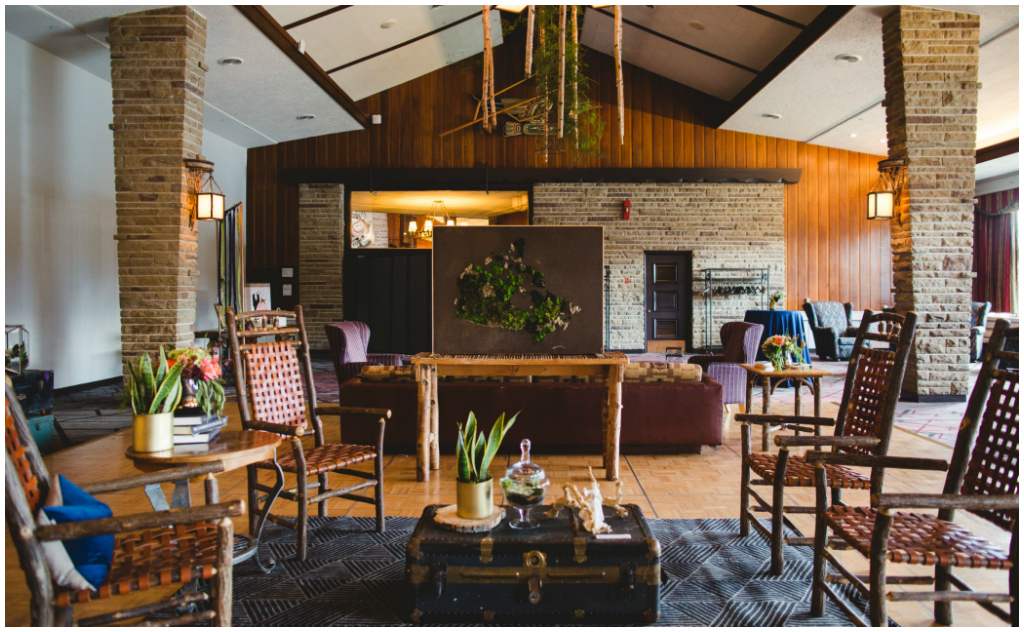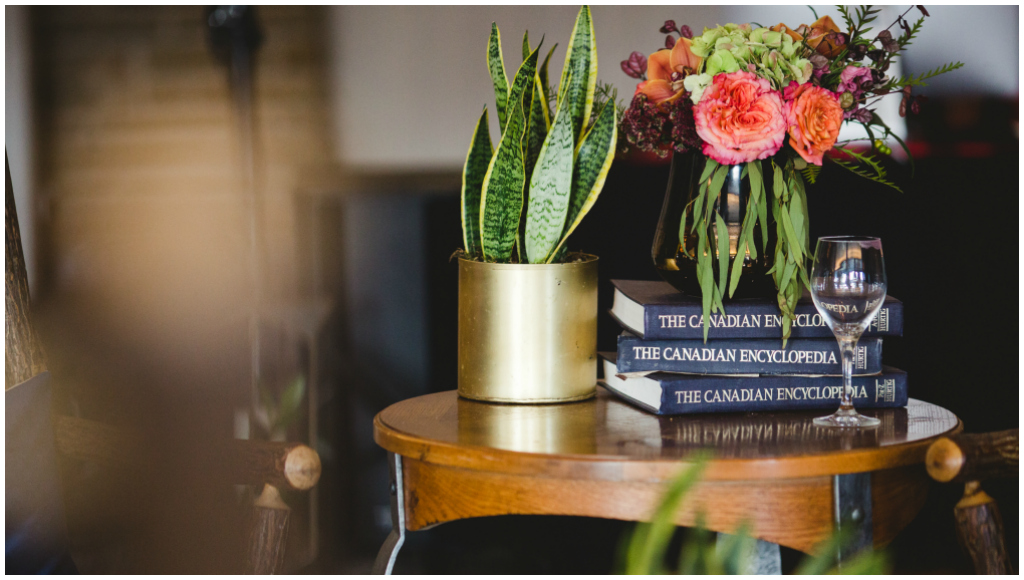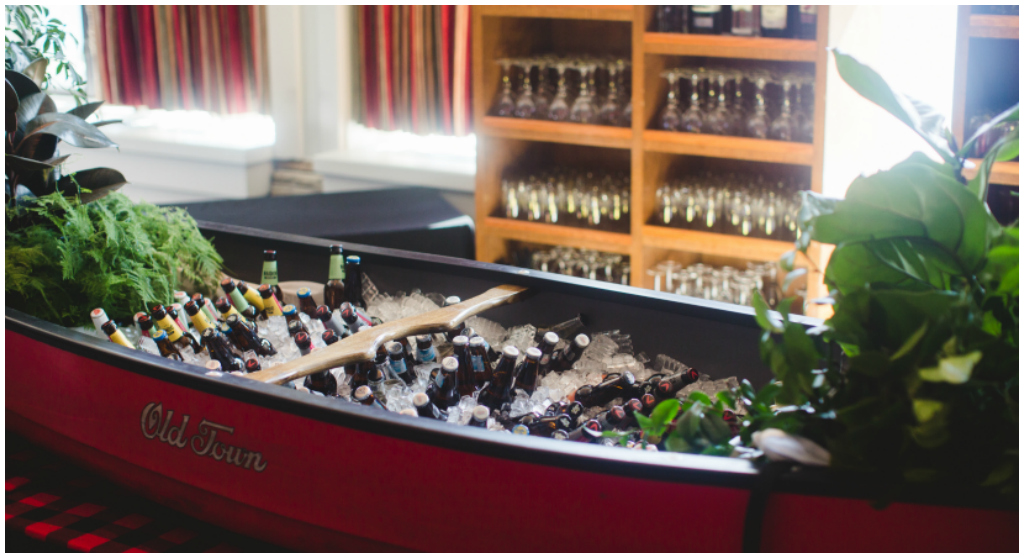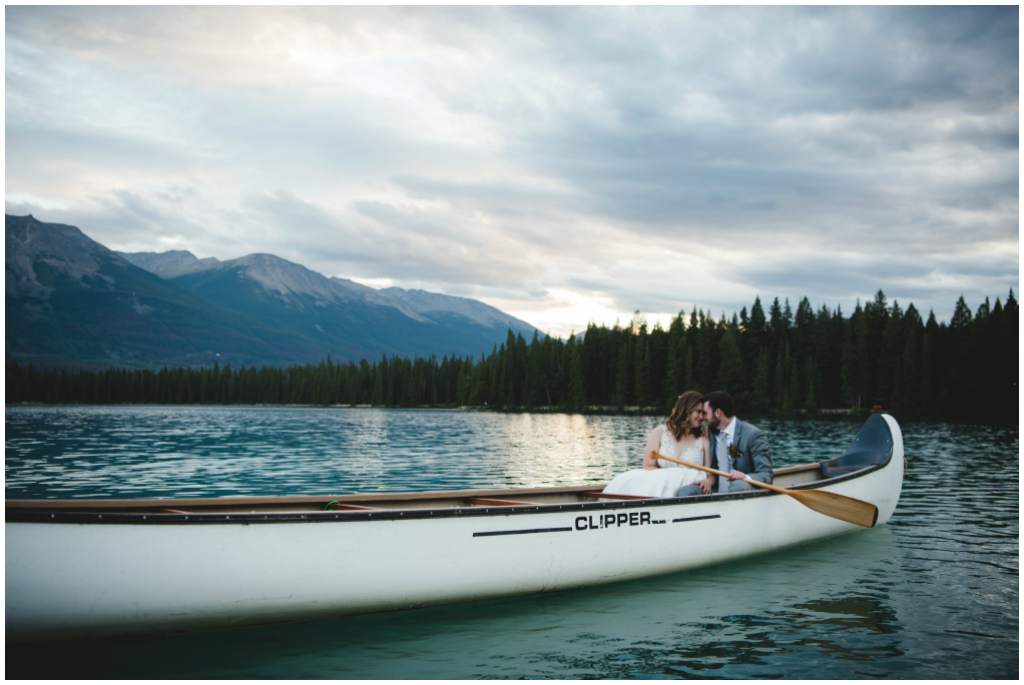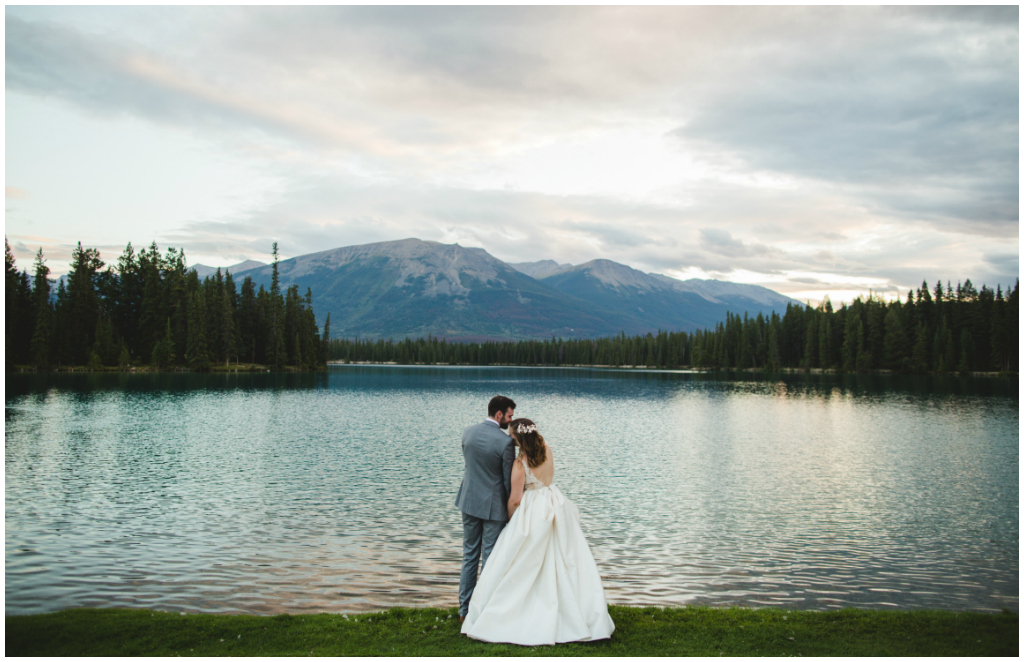 Suzanne, Lead Coordinator | Jennifer Bergman Weddings
Jasper Park Lodge Wedding Coordinator
+  +  +  +  +  +  +  +  +  +  +
Credits:
08/30/18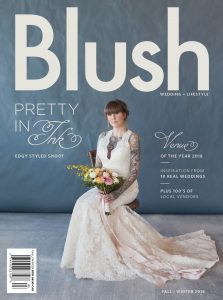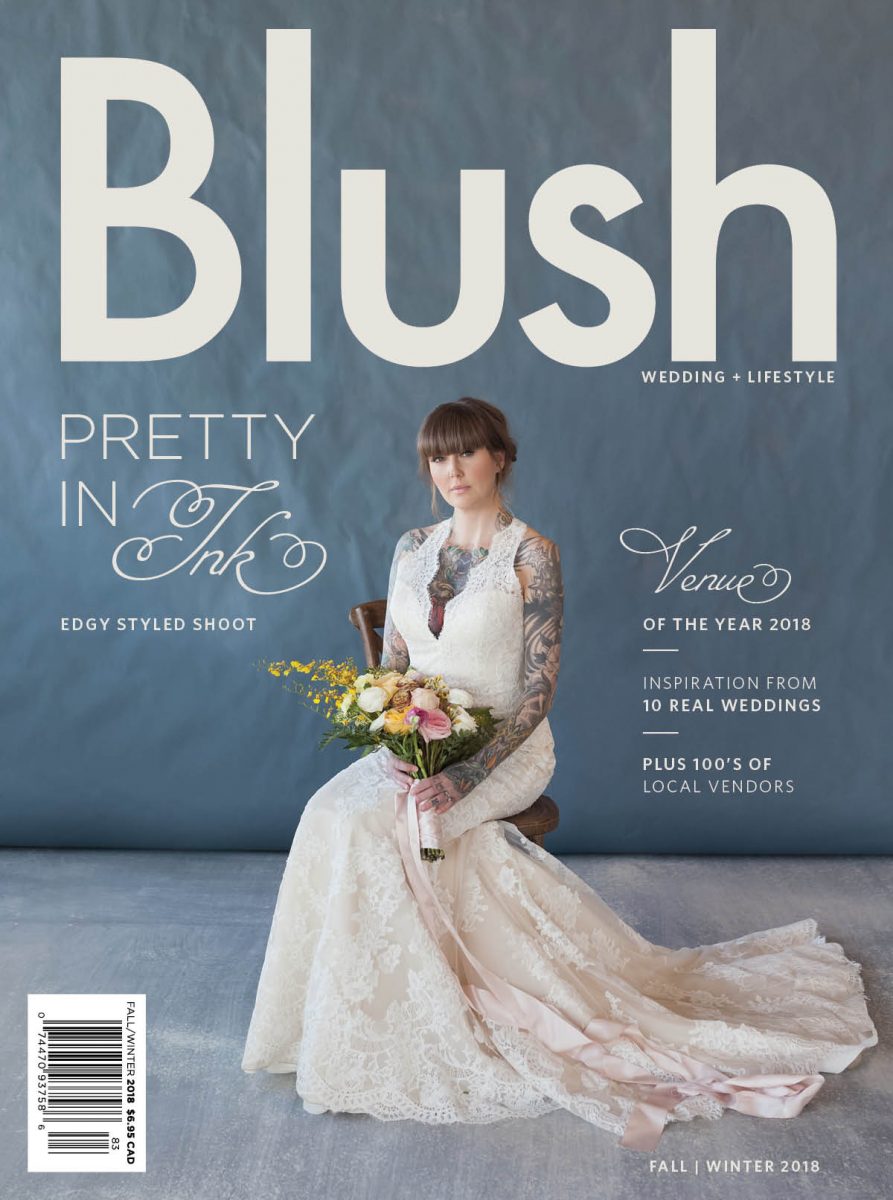 Kailey + Dave were the epitome of elegance on their September wedding day at The Fairmont Jasper Park Lodge. Not a bit phased by Mother Nature's plans for rain and forest fire smoke, they focused on what matters most about a wedding: soaking in every moment of love from their family and friends.
Kailey and her mother spent months planning so many beautiful details for the day, and sourcing décor from as far as the South of France where Kailey spent time visiting Dave the year leading up to the wedding.
The colour scheme reflected natural shades found in the Canadian Rockies, including hues of greys and dusty blues. Wooden harvest tables and vineyard chairs retained just the right amount of rustic flair, while gold geometric and marble accents added modern elements to the design.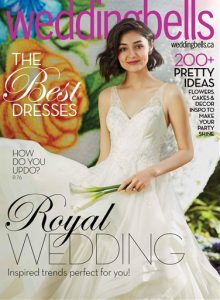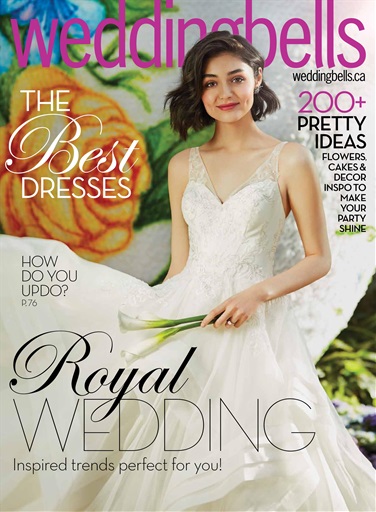 Following a romantic ceremony set in front of an impressive stone fireplace in the Main Lodge, the couple took off for photos in Kailey's father's Triumph TR6 convertible! The night ended with the ultimate comfort food inspired by the newlyweds' initials: deluxe "KD" mac 'n' cheese.
Clearly we aren't the only ones who were wowed by this wedding. Kailey + Dave's big day was featured in two amazing Canadian magazines: the Fall/Winter 2018 issues of Weddingbells Magazine and Blush Magazine. Here's a sampling of the gorgeous images by Nicole Ashley Photography and a captivating video by Juan and Angie.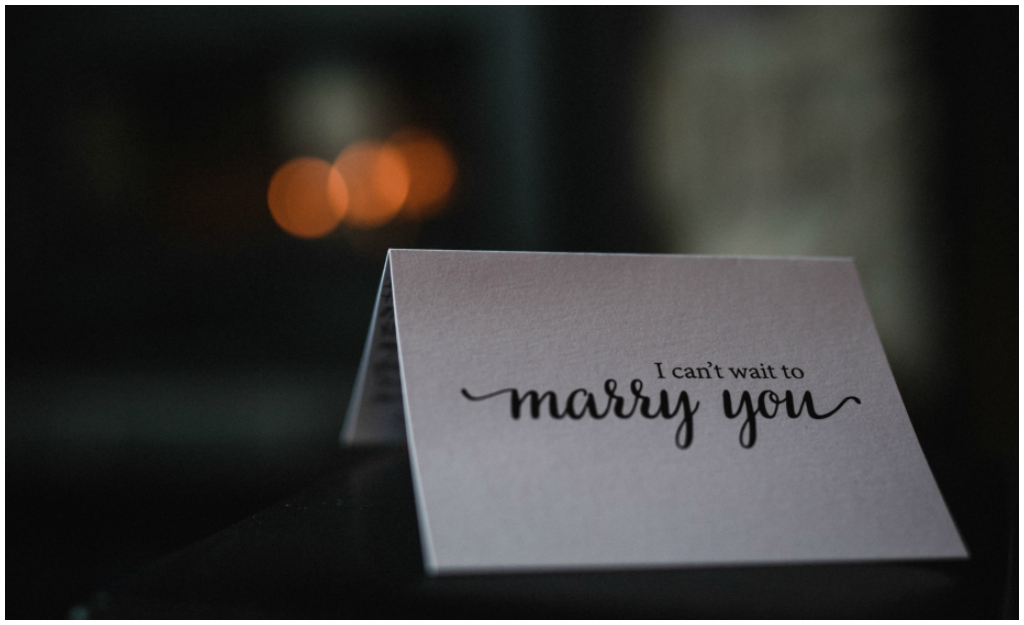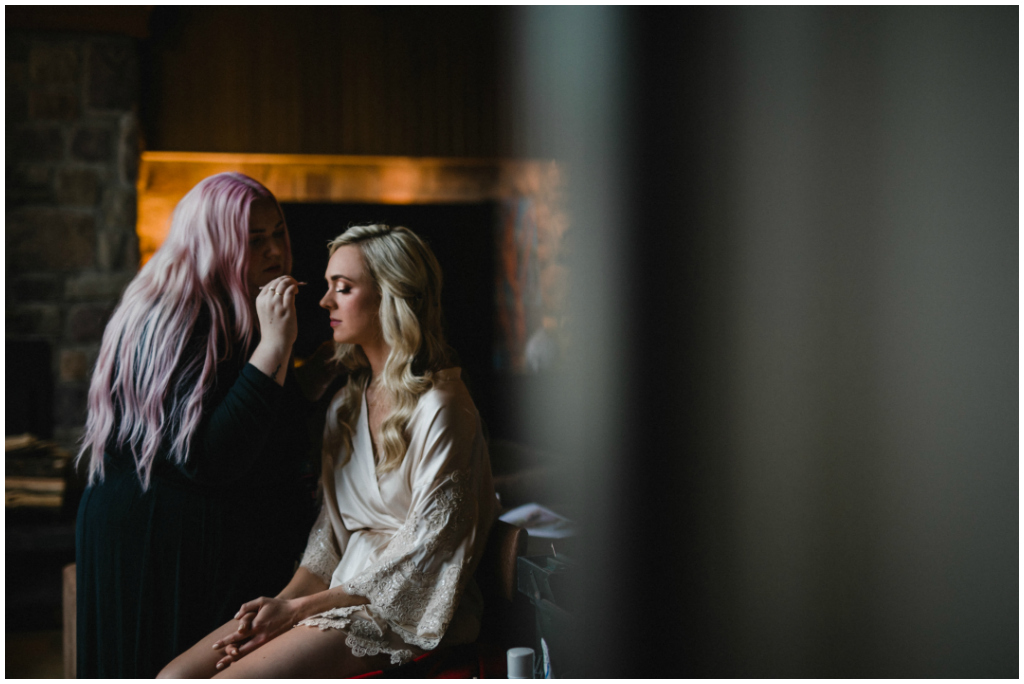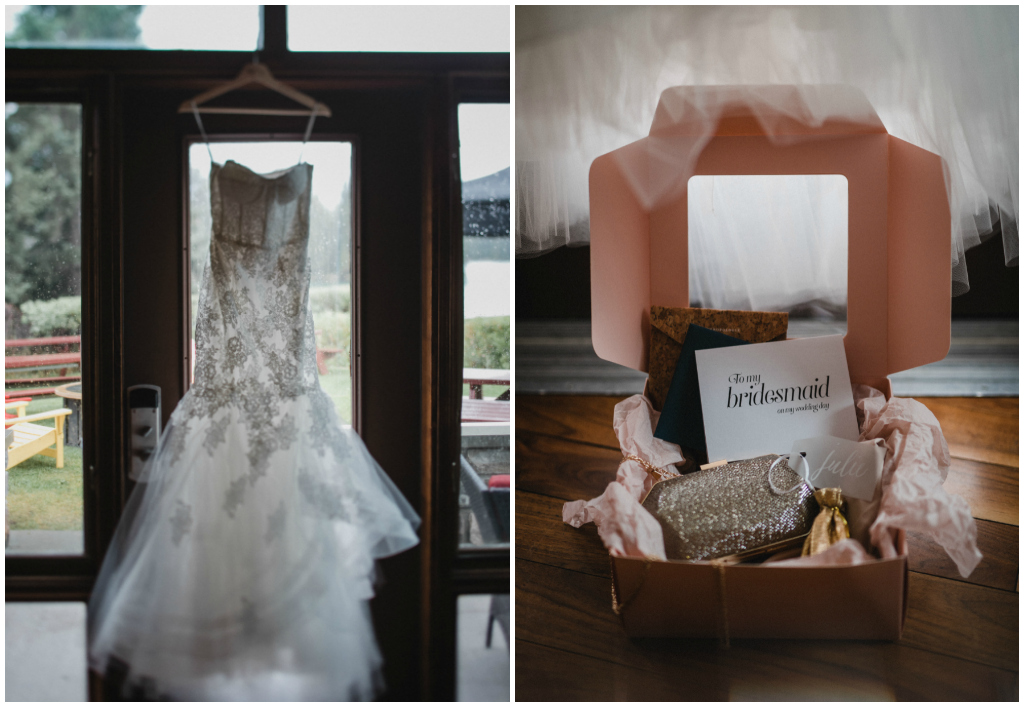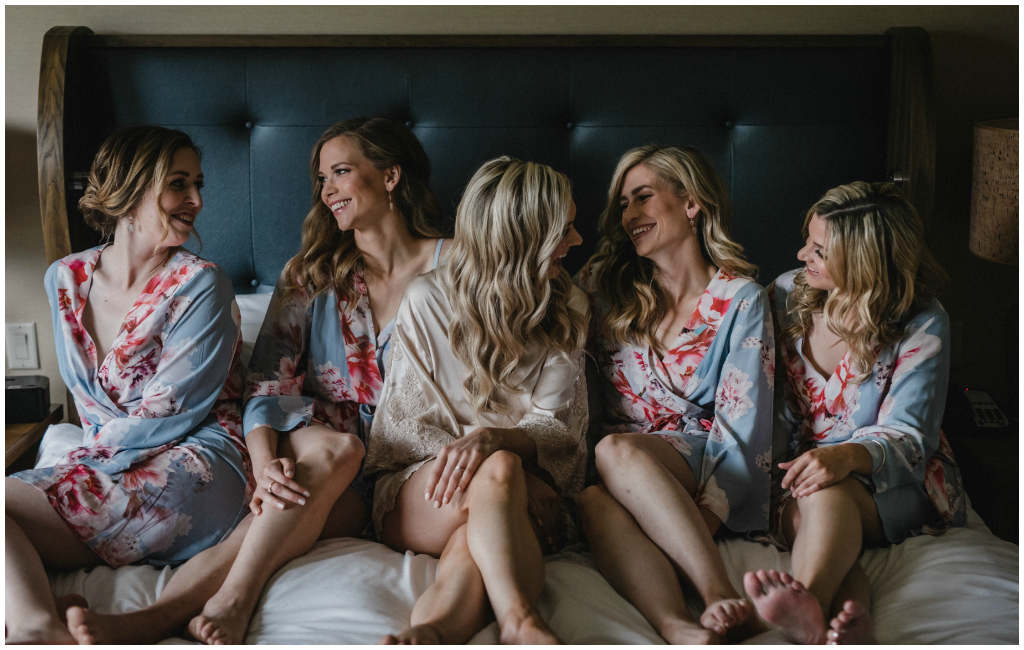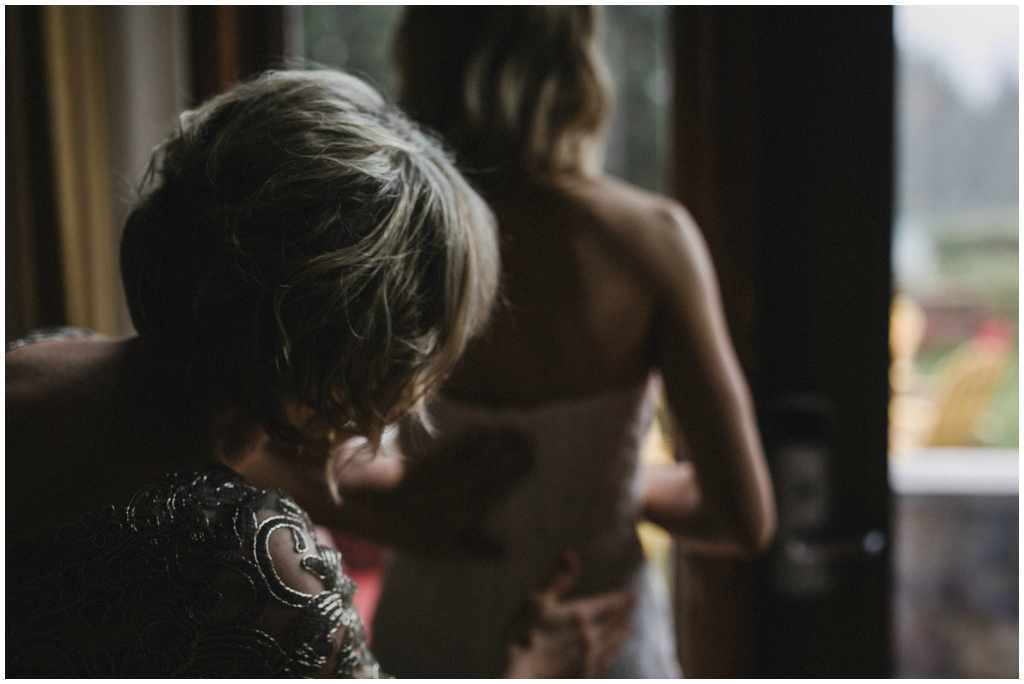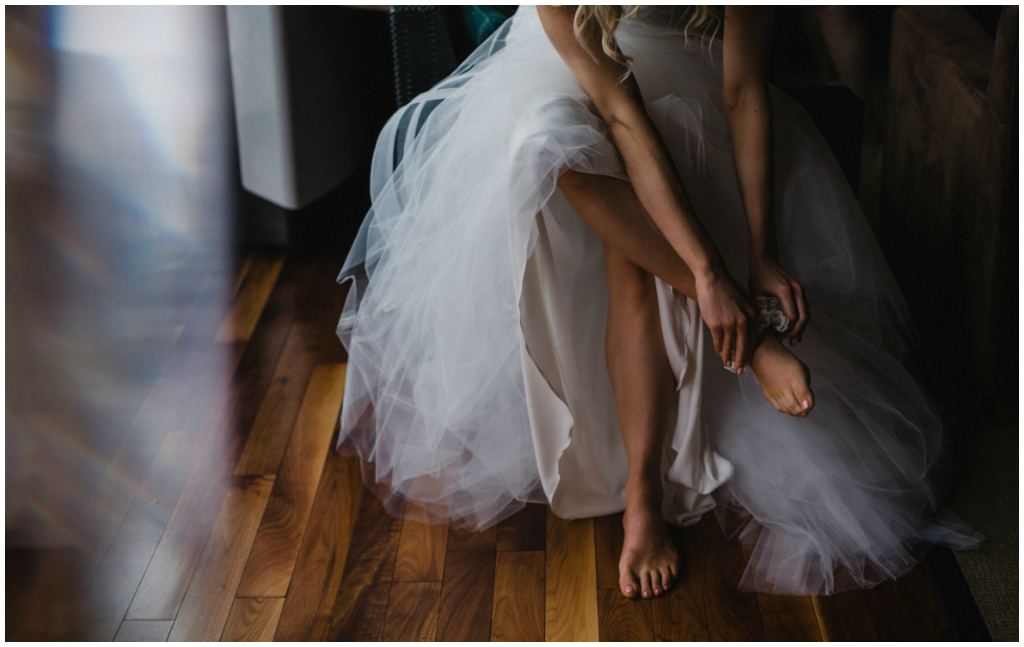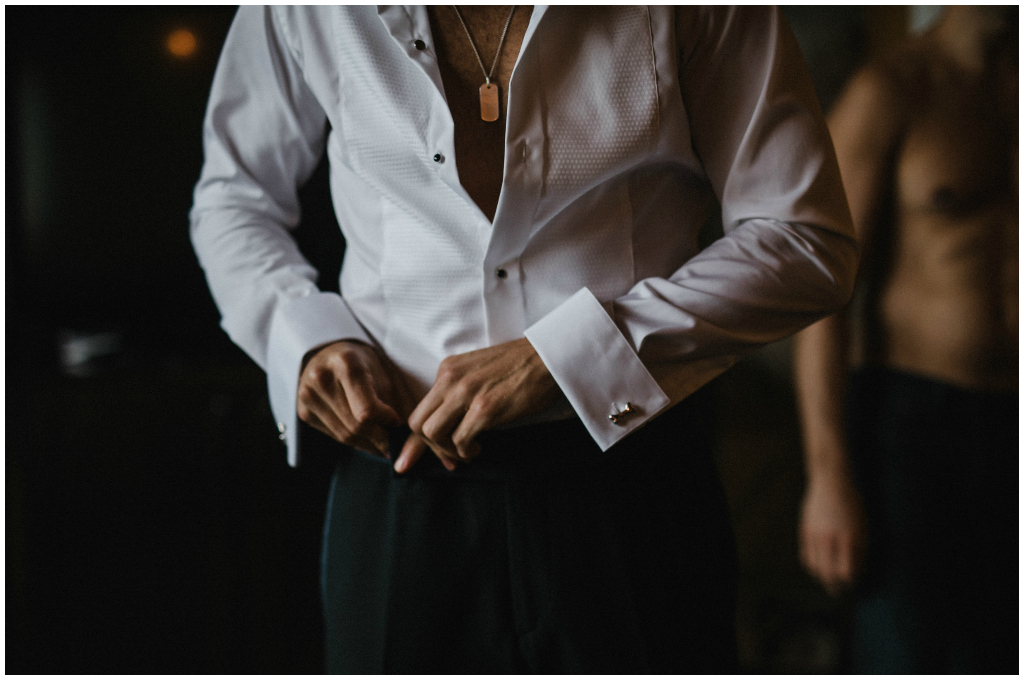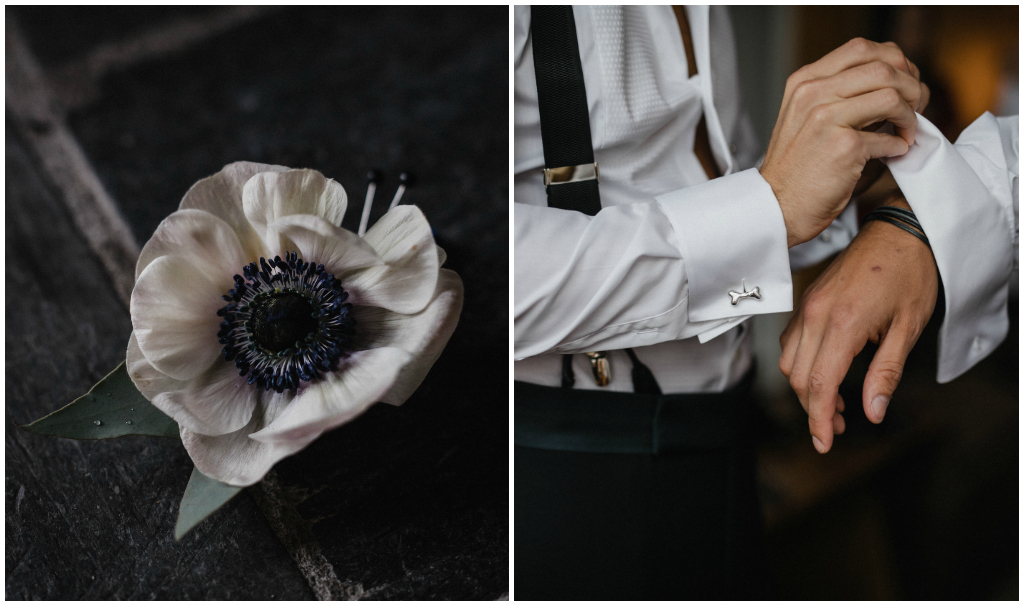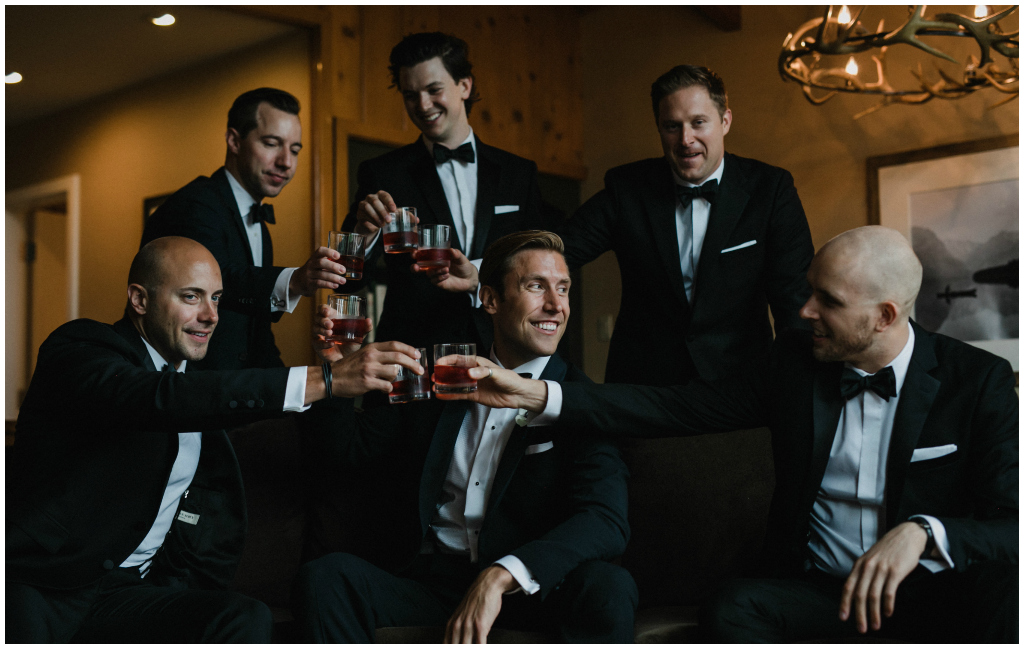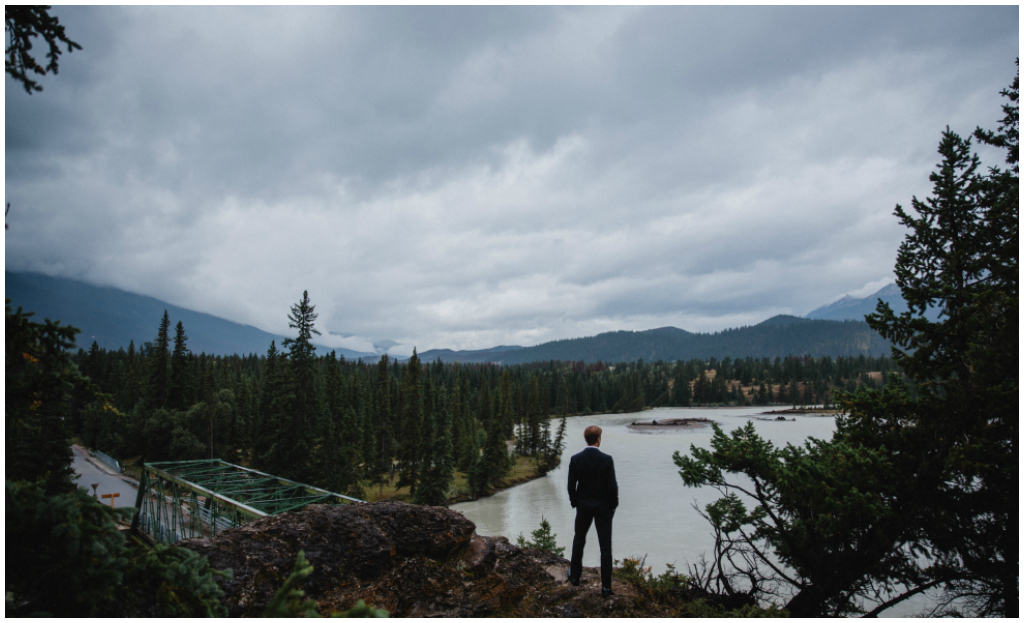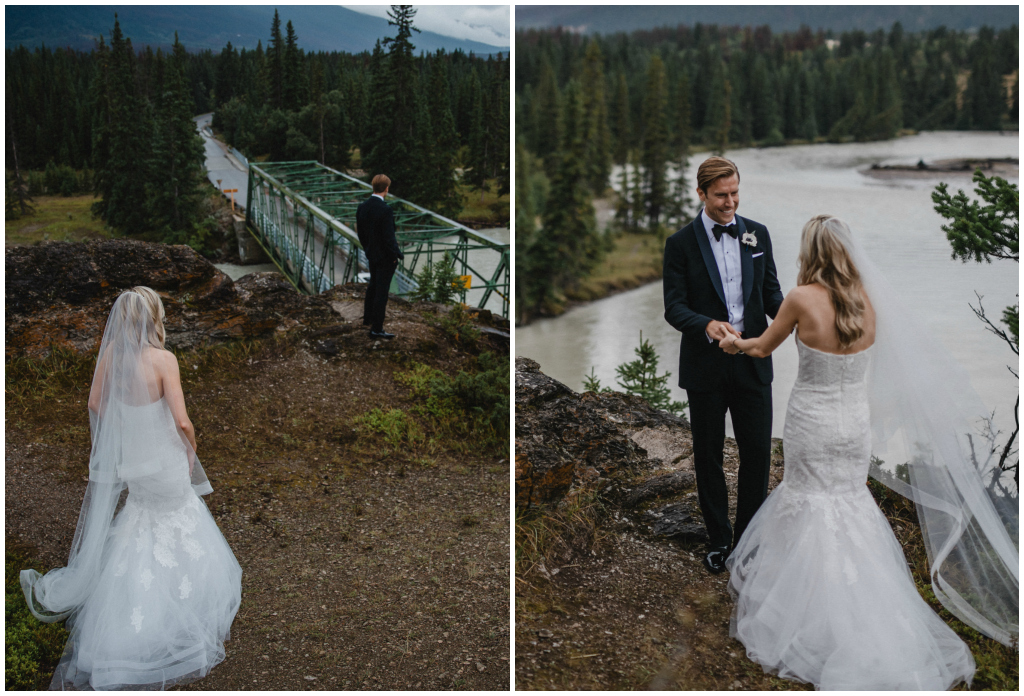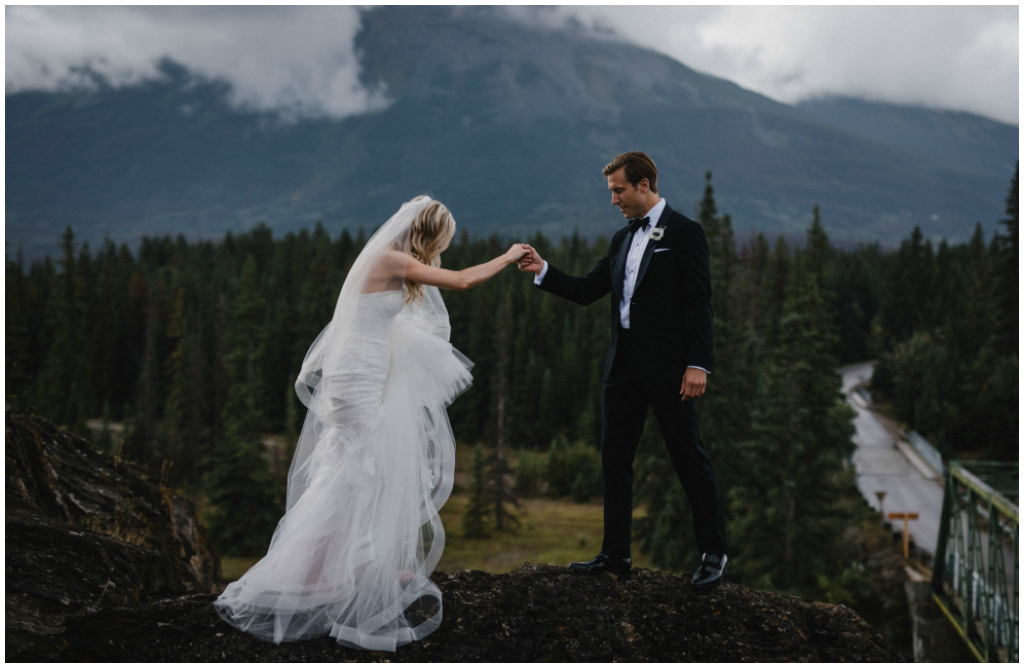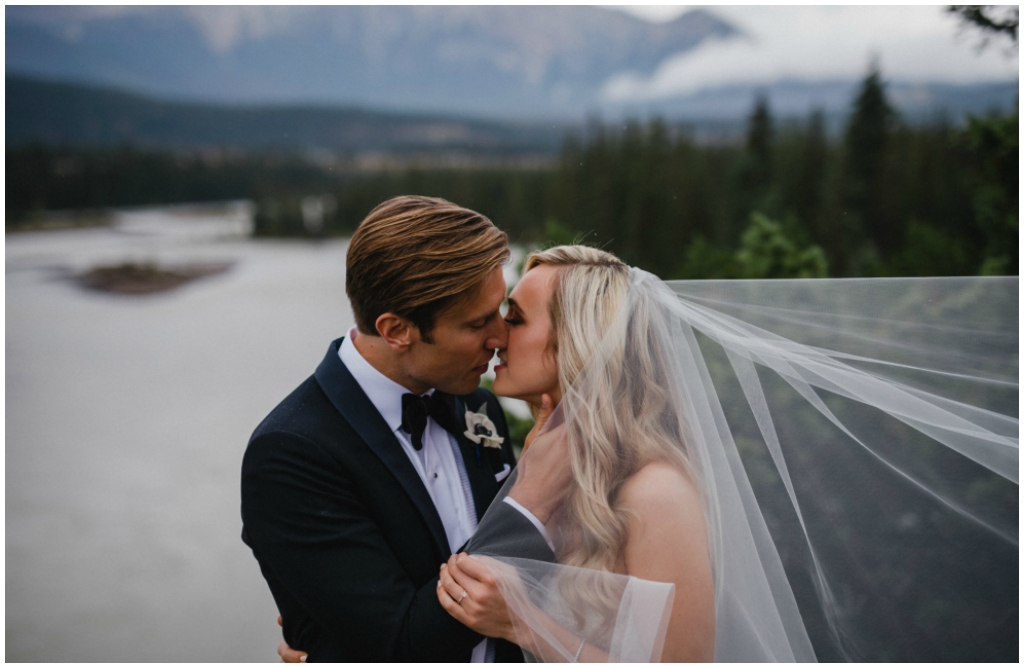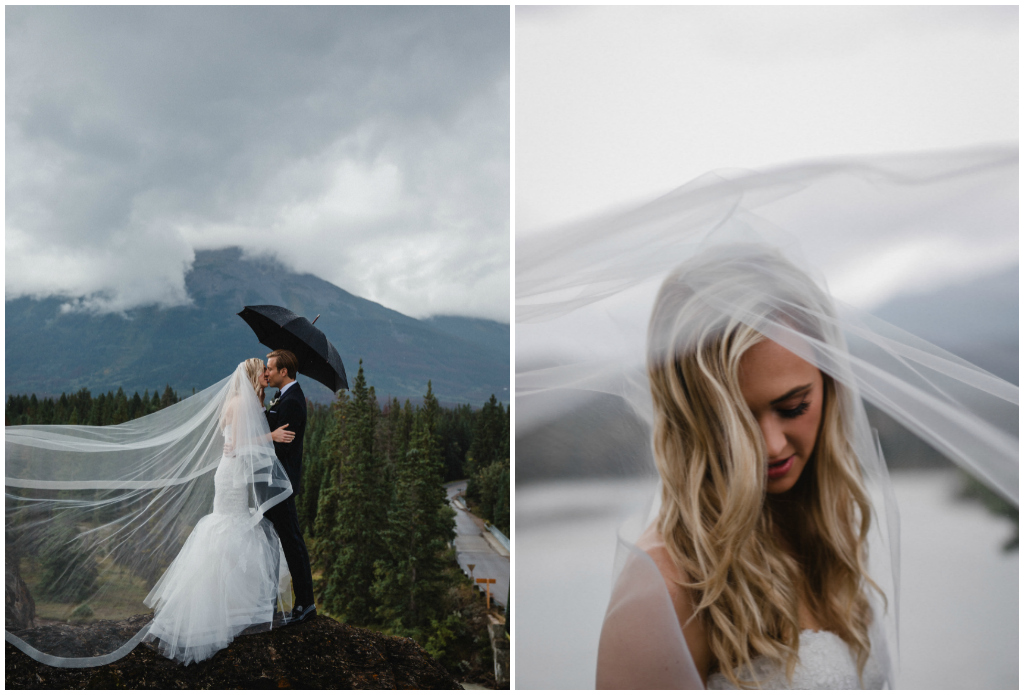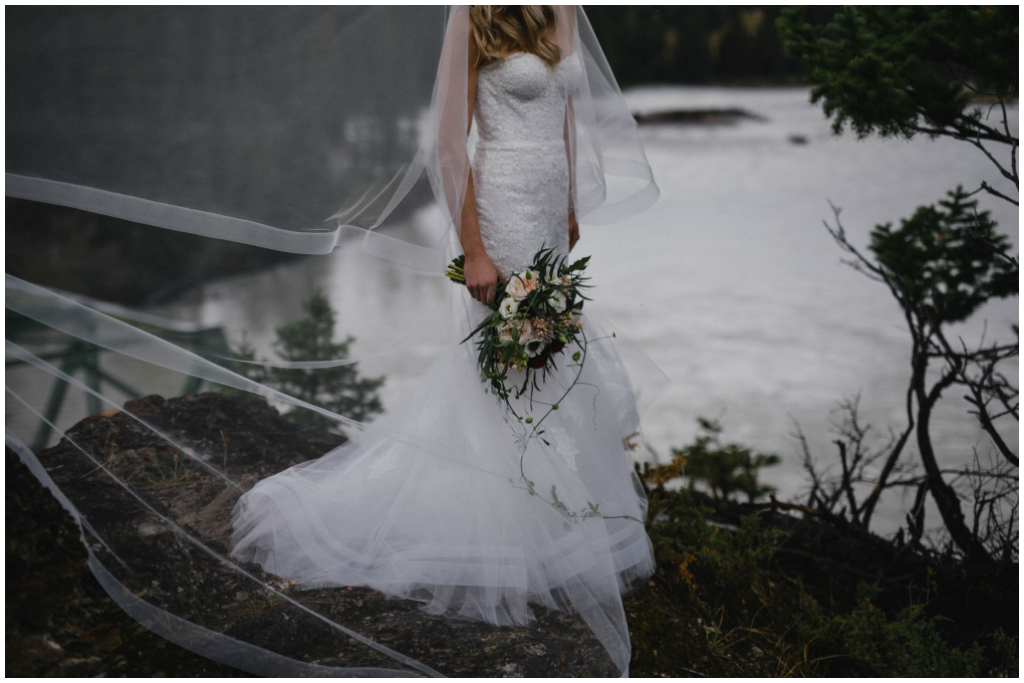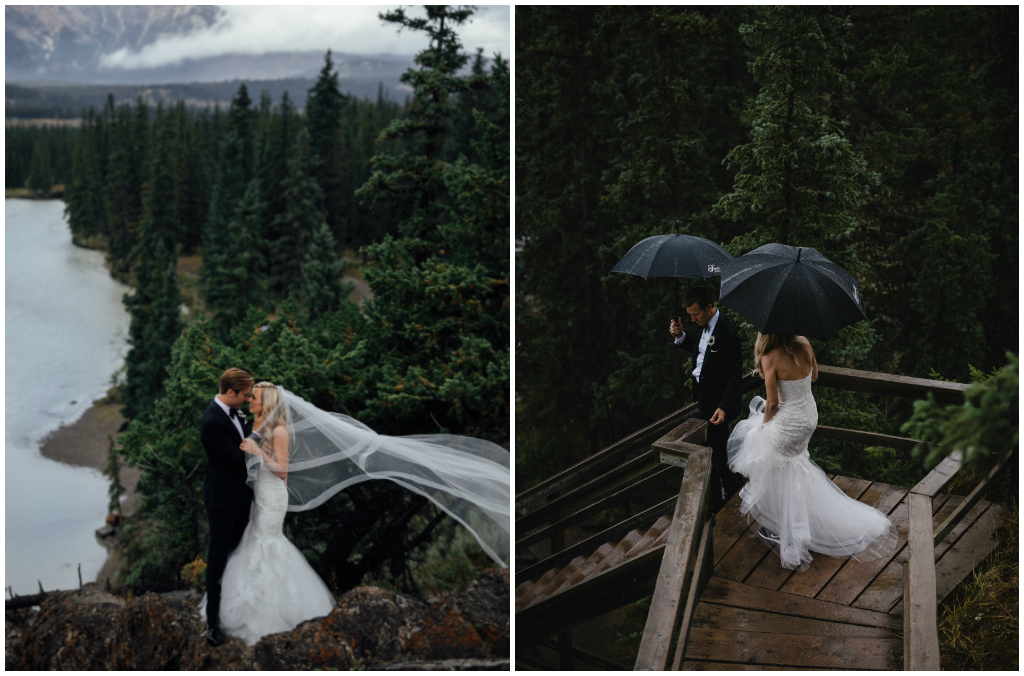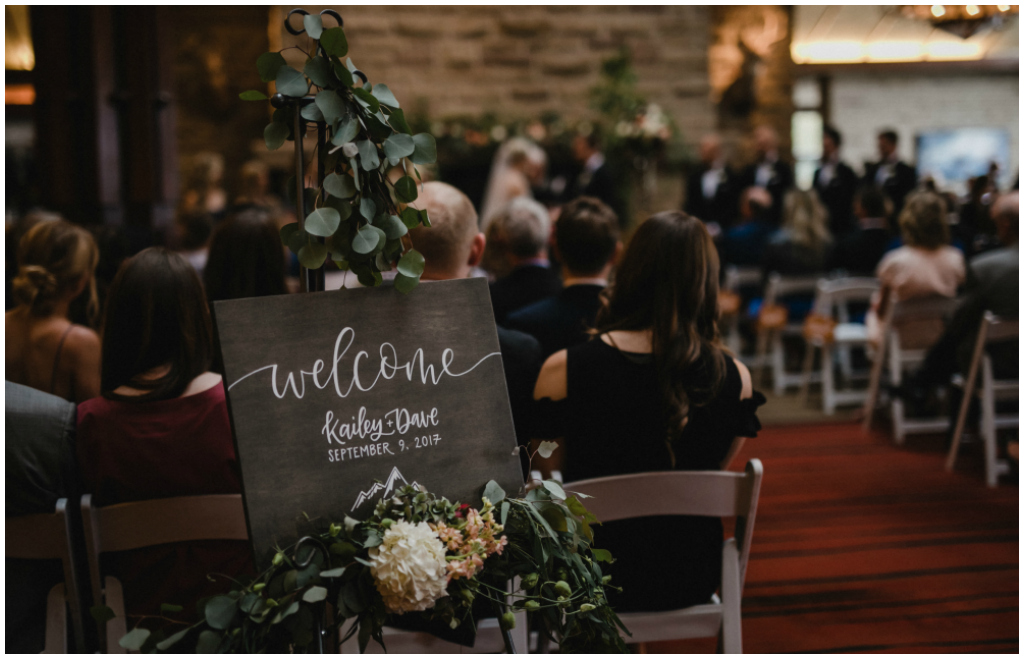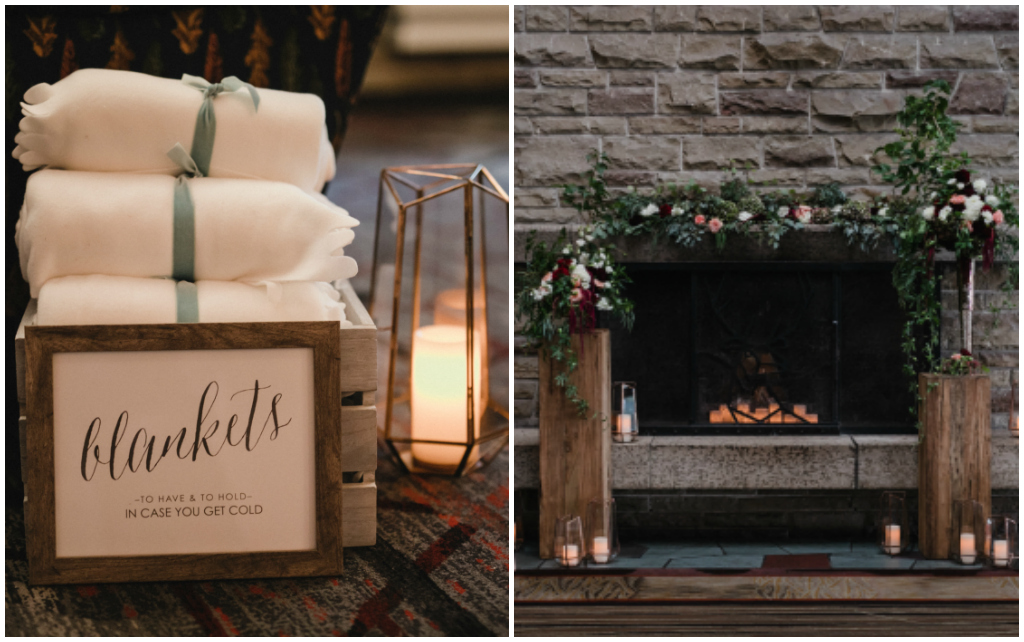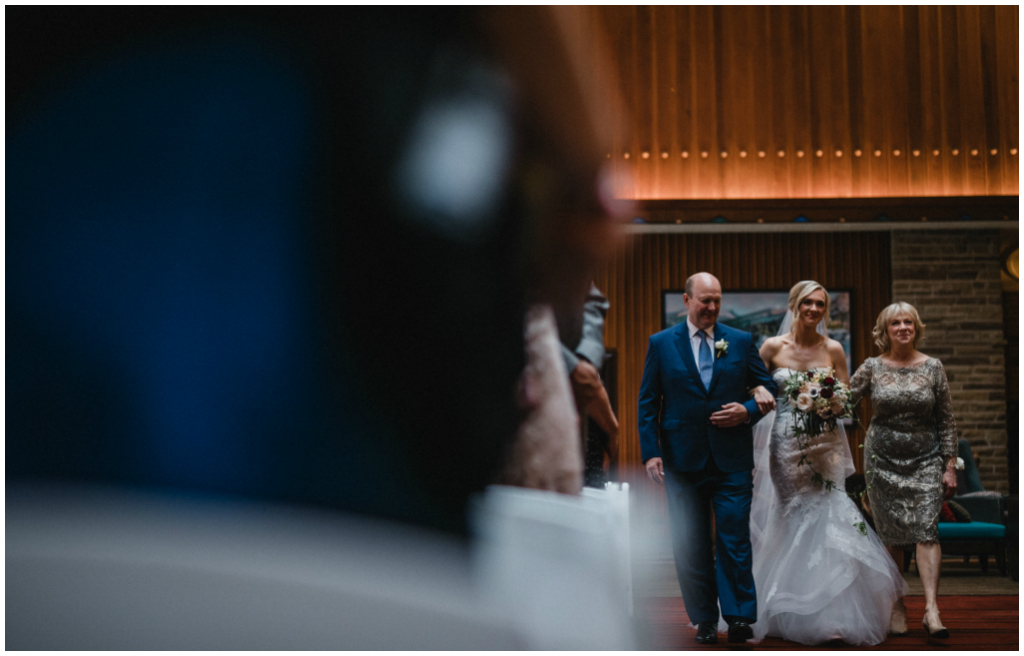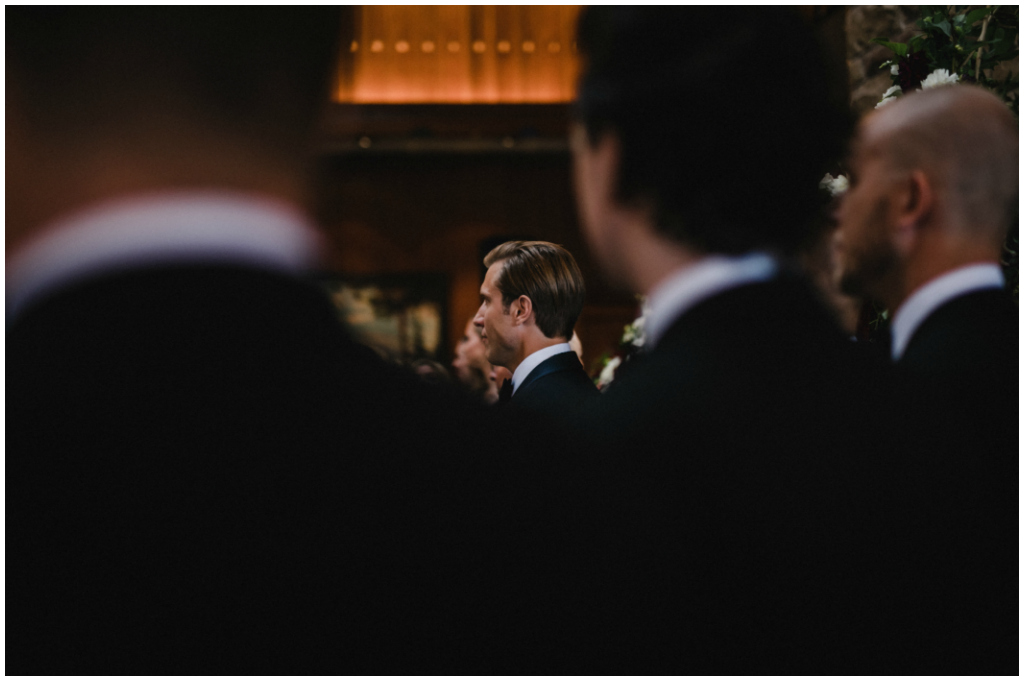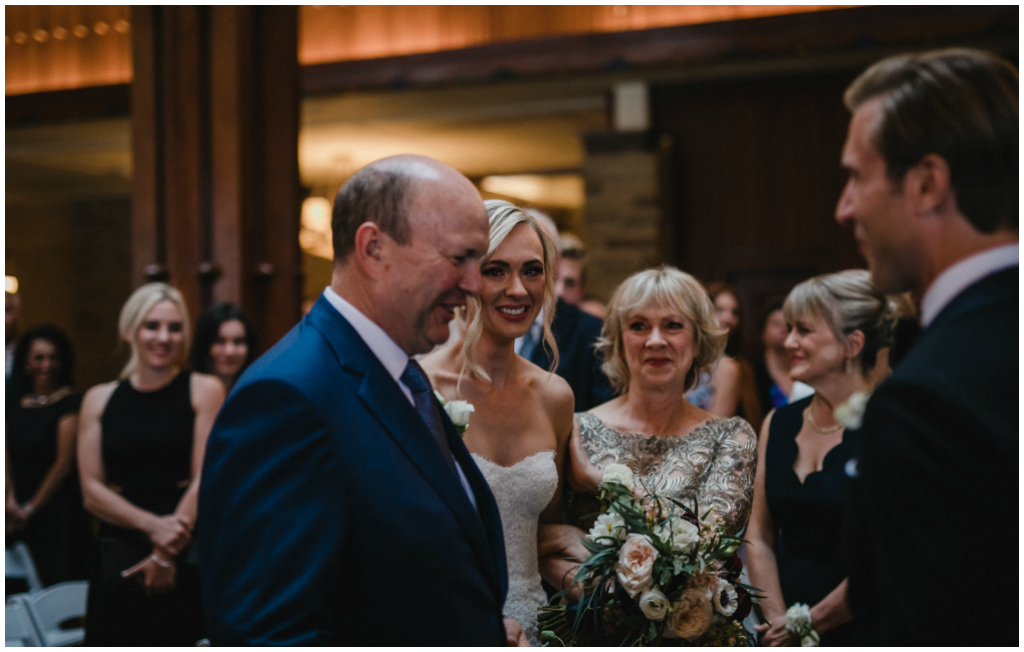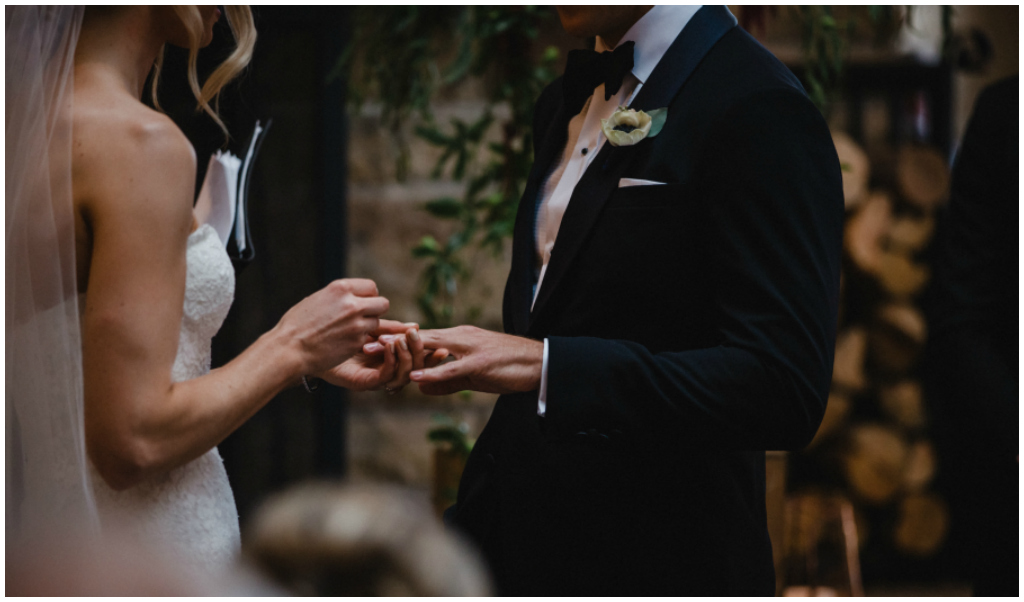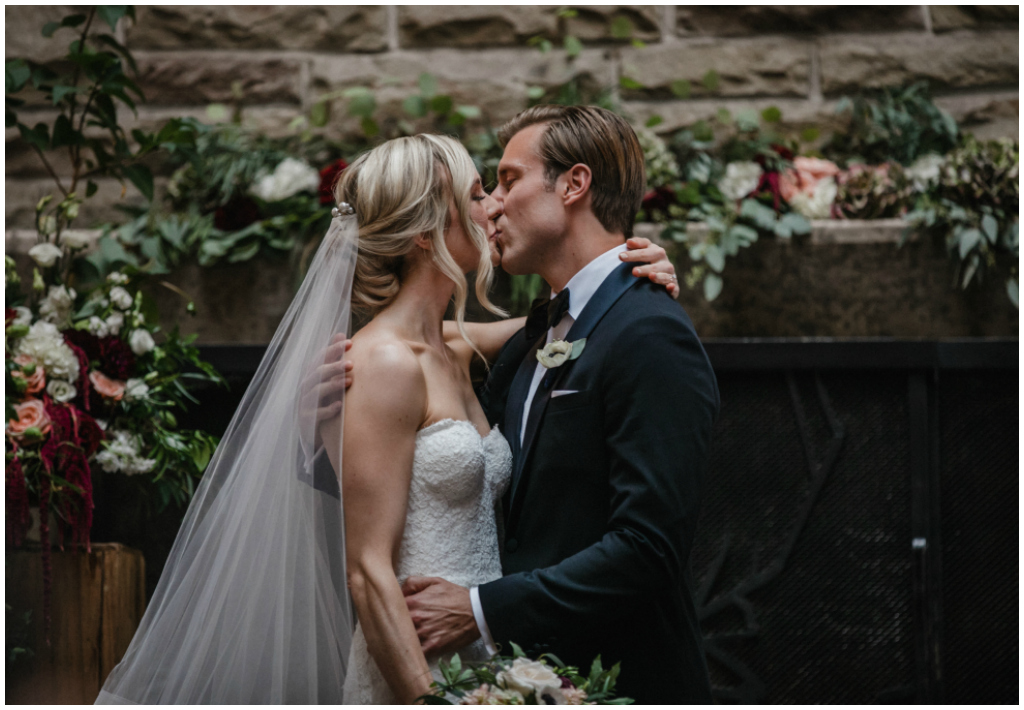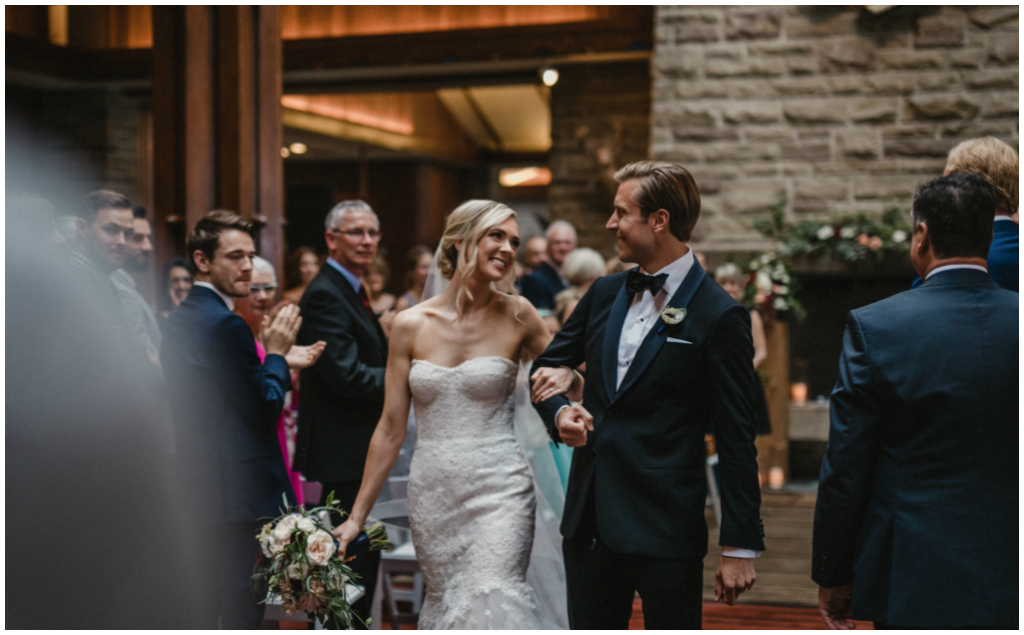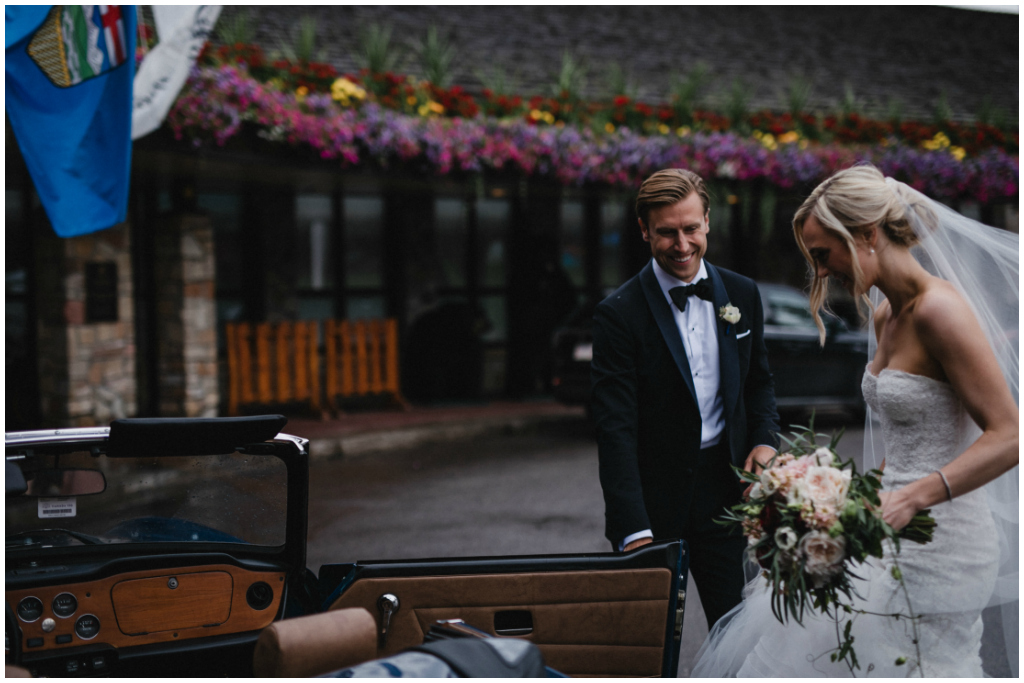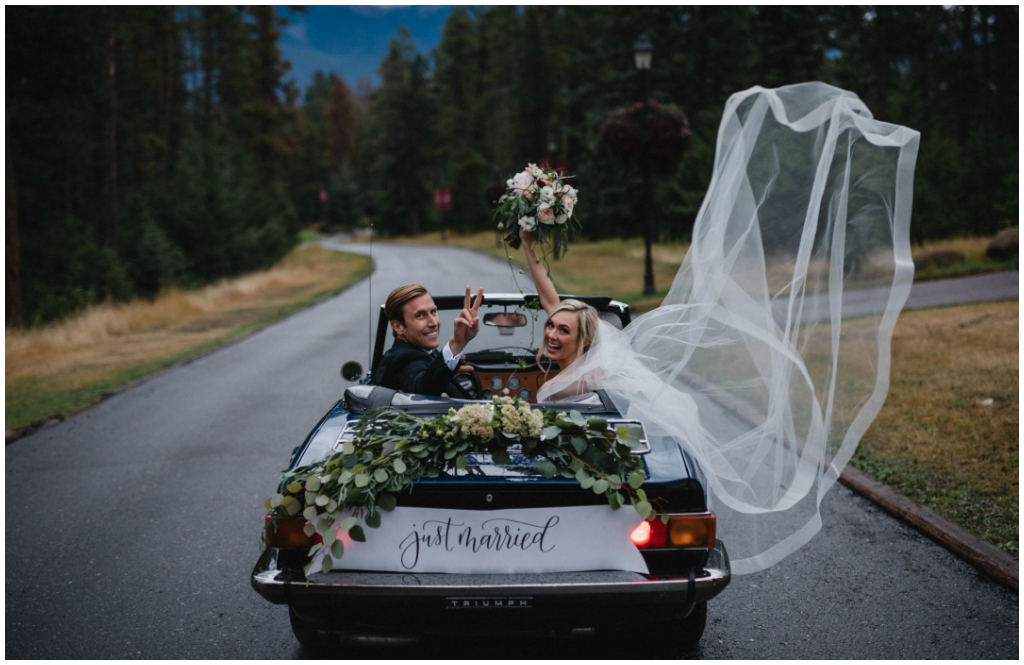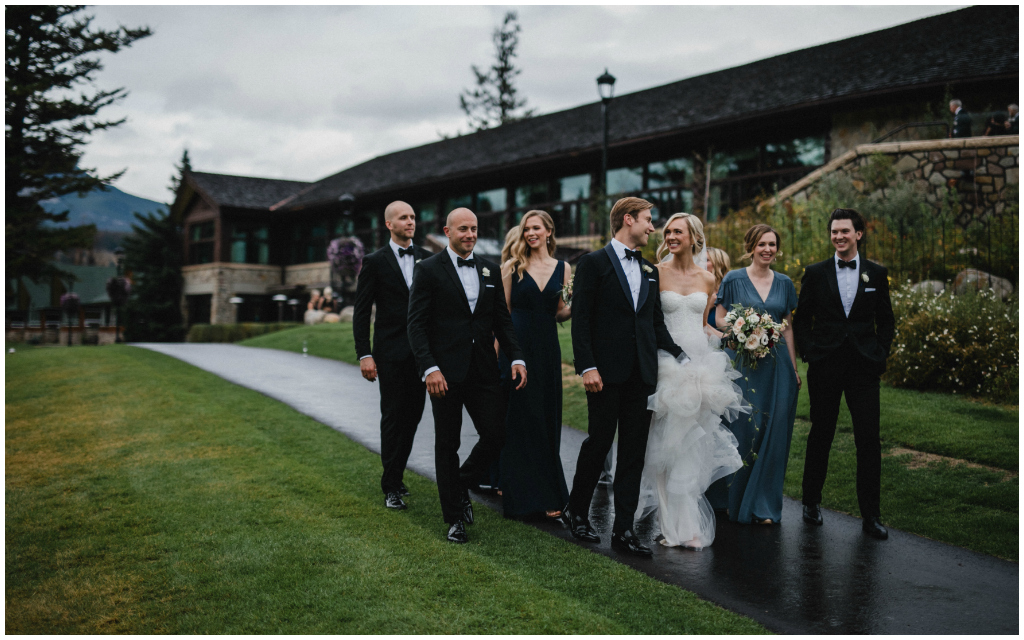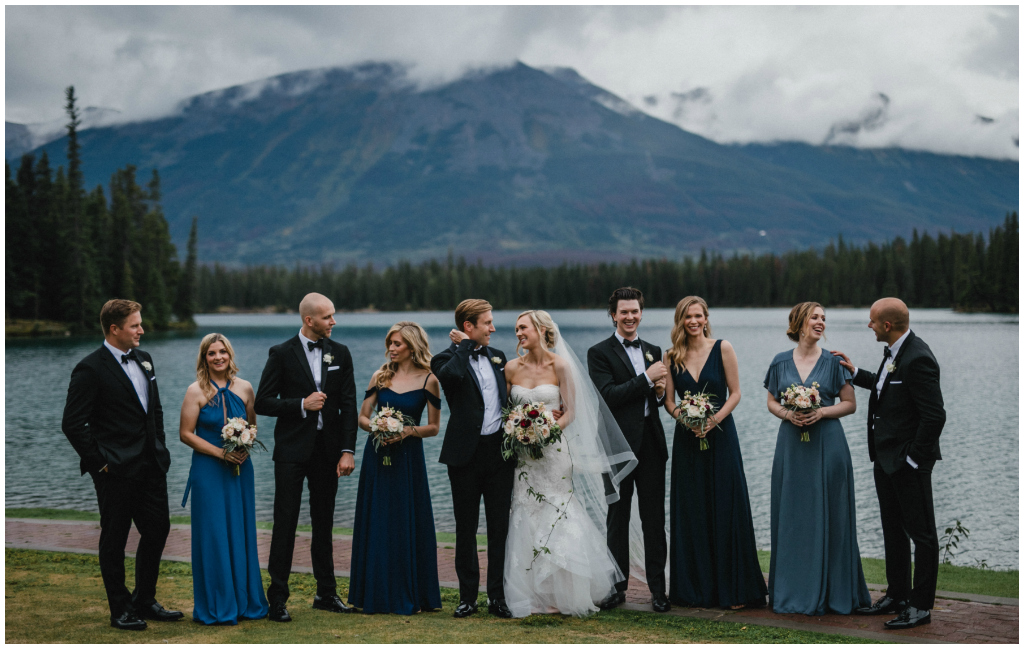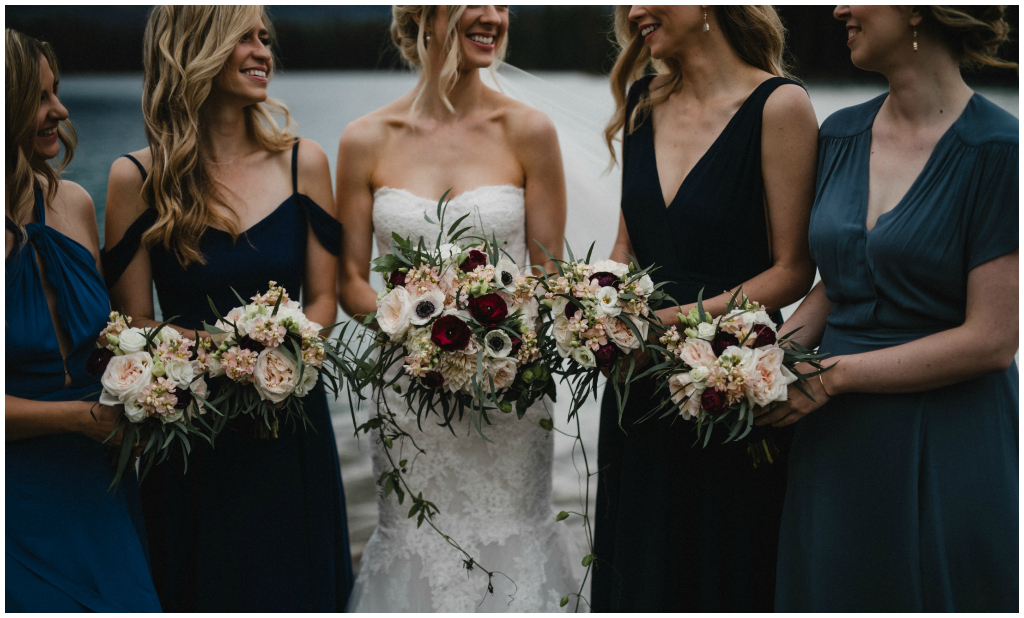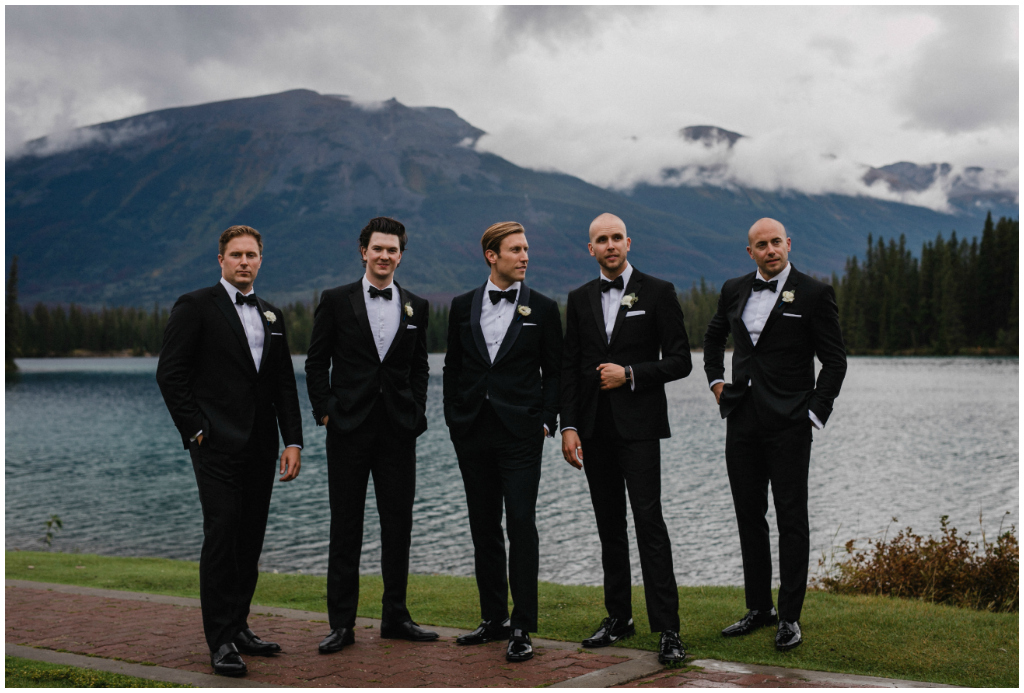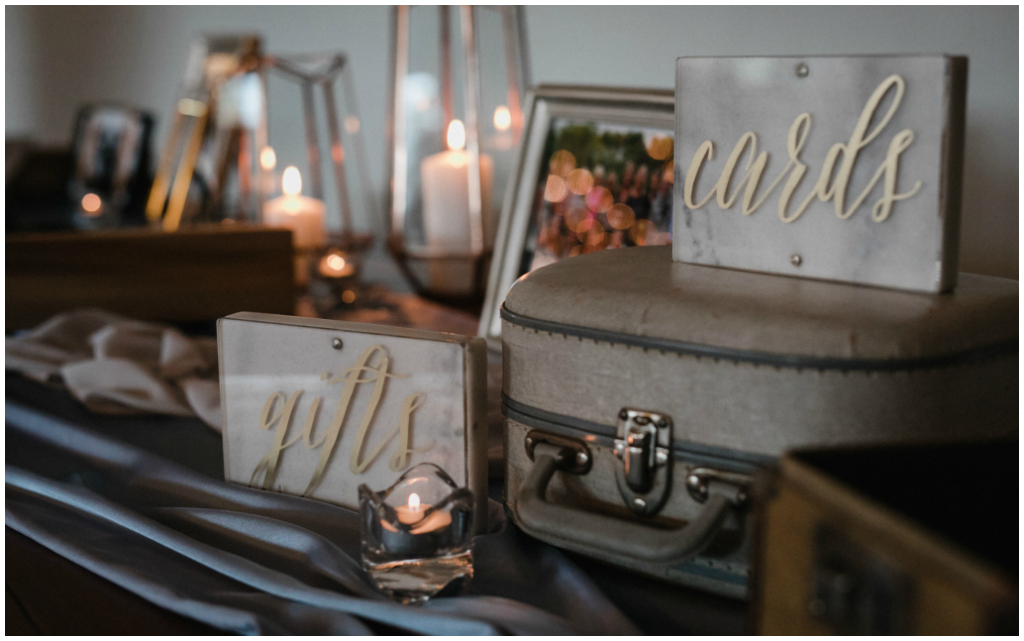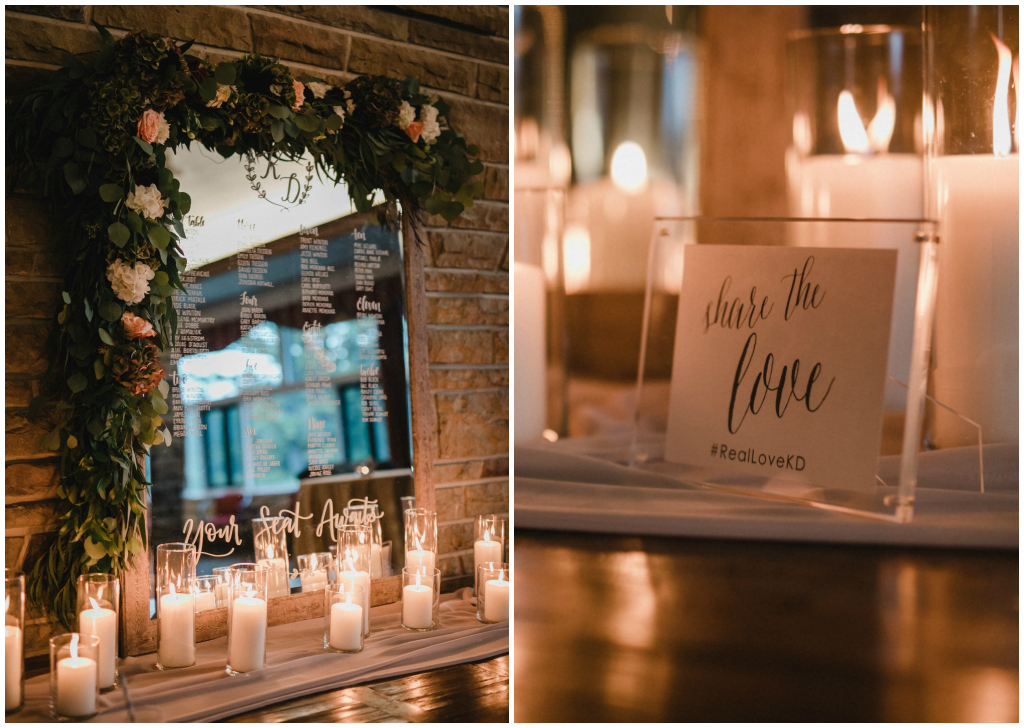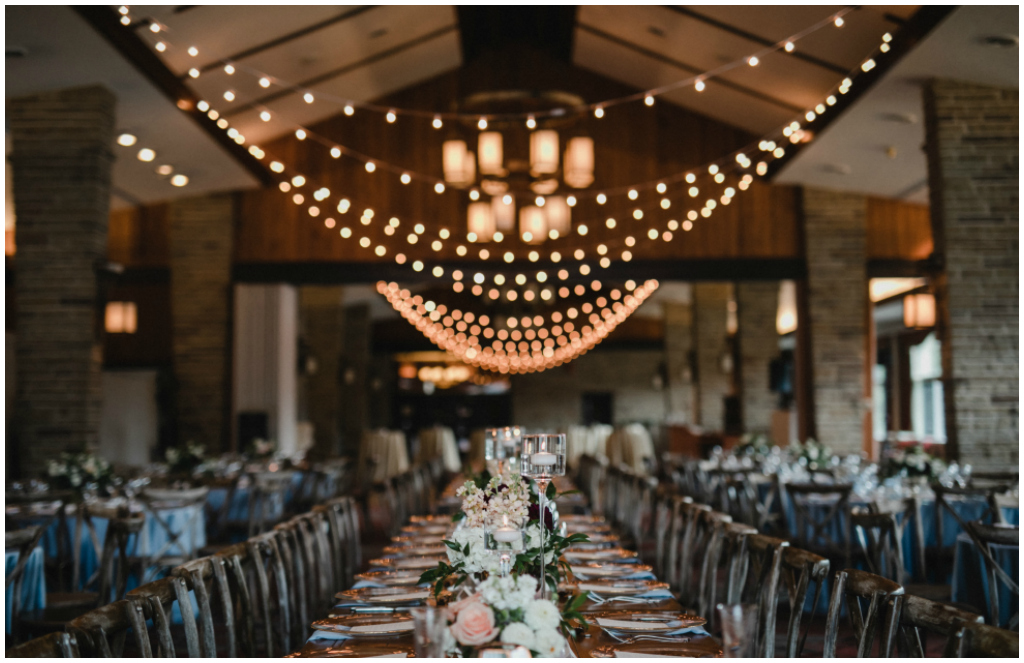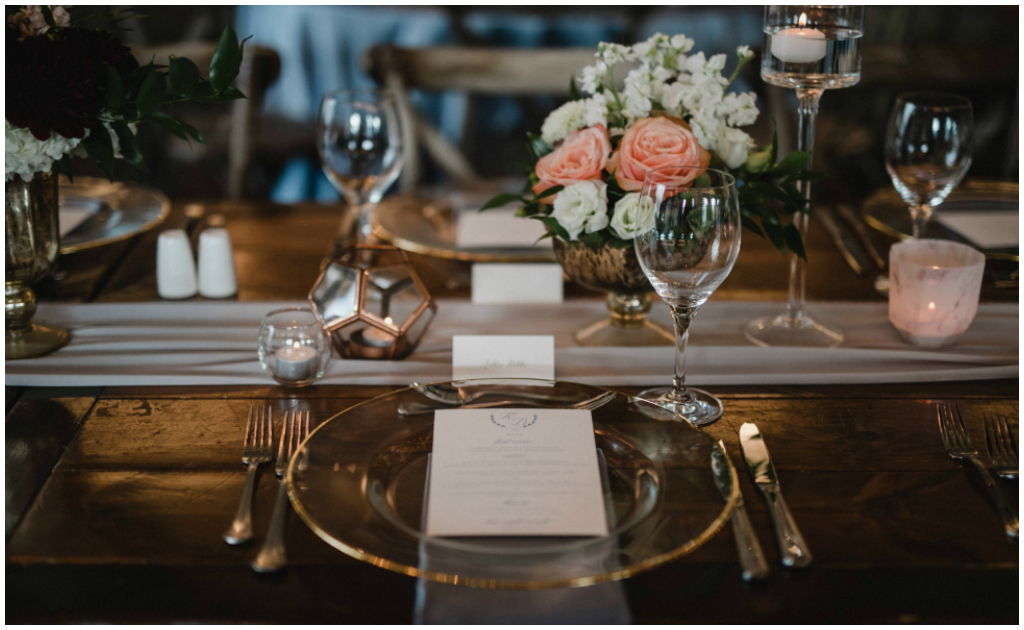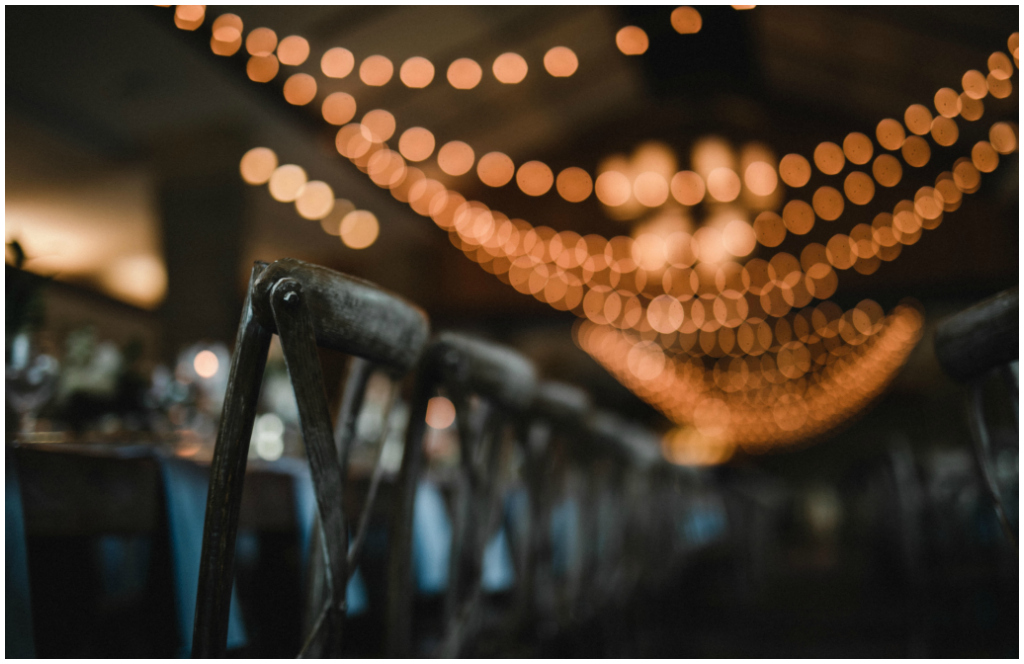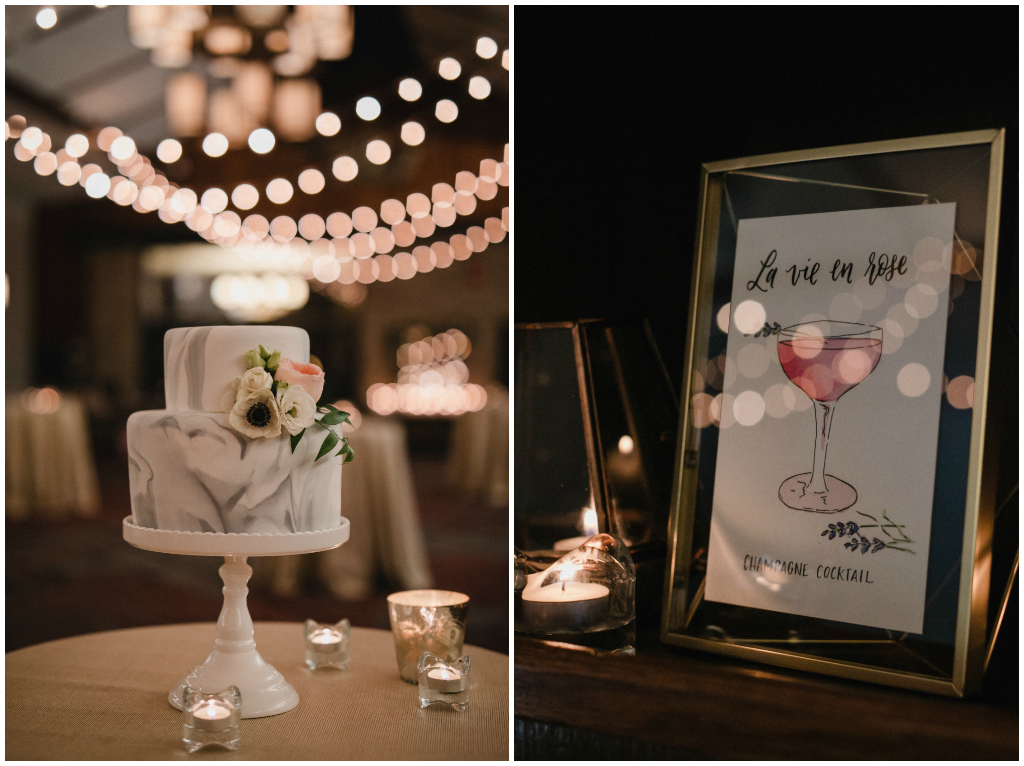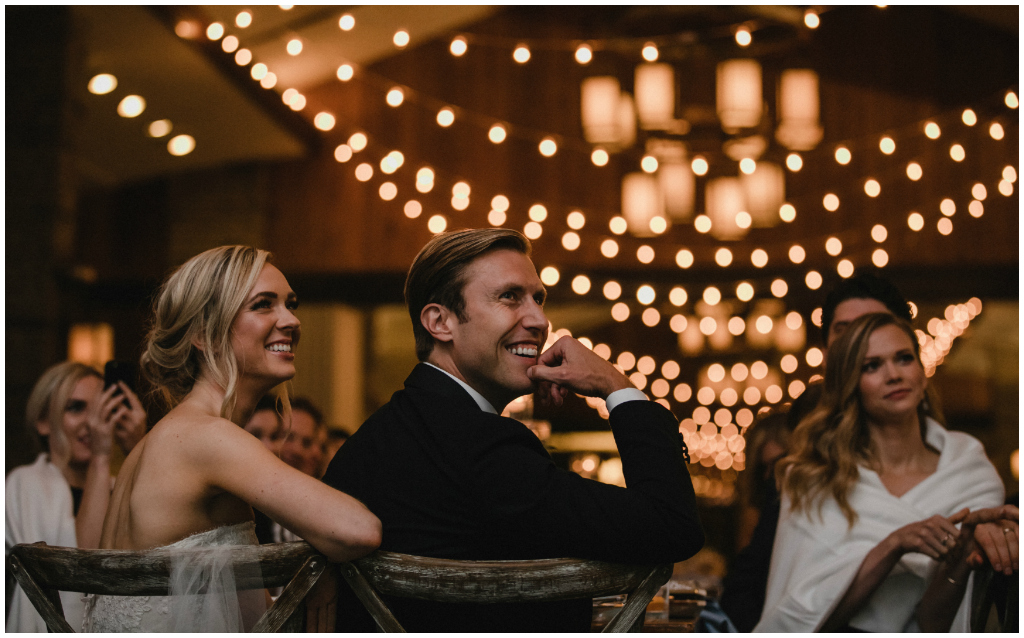 Suzanne, Lead Coordinator | Jennifer Bergman Weddings
Jasper Park Lodge Wedding Planner
+  +  +  +  +  +  +  +  +  +  +
Credits:
07/11/14
Katrina + David were married in a beautiful outdoor ceremony last summer at Edmonton's Royal Glenora Club. The sun was shining, the skies were blue – you'd never guess there was a torrential downpour just one hour before the ceremony was scheduled to begin! Luckily with some great teamwork we swapped out the chair cushions just in time to seat guests and send Katrina down the aisle looking absolutely angelic.
Just For You Photography was on hand to capture all the beautiful moments of the day, including the couple's "first look" at The Fairmont Hotel Macdonald. After the wedding Katrina + David enjoyed an amazing honeymoon in Italy!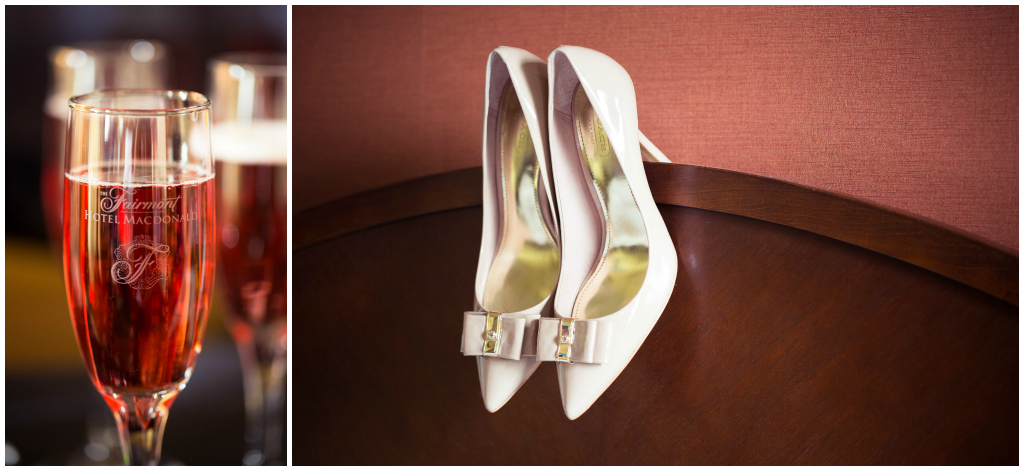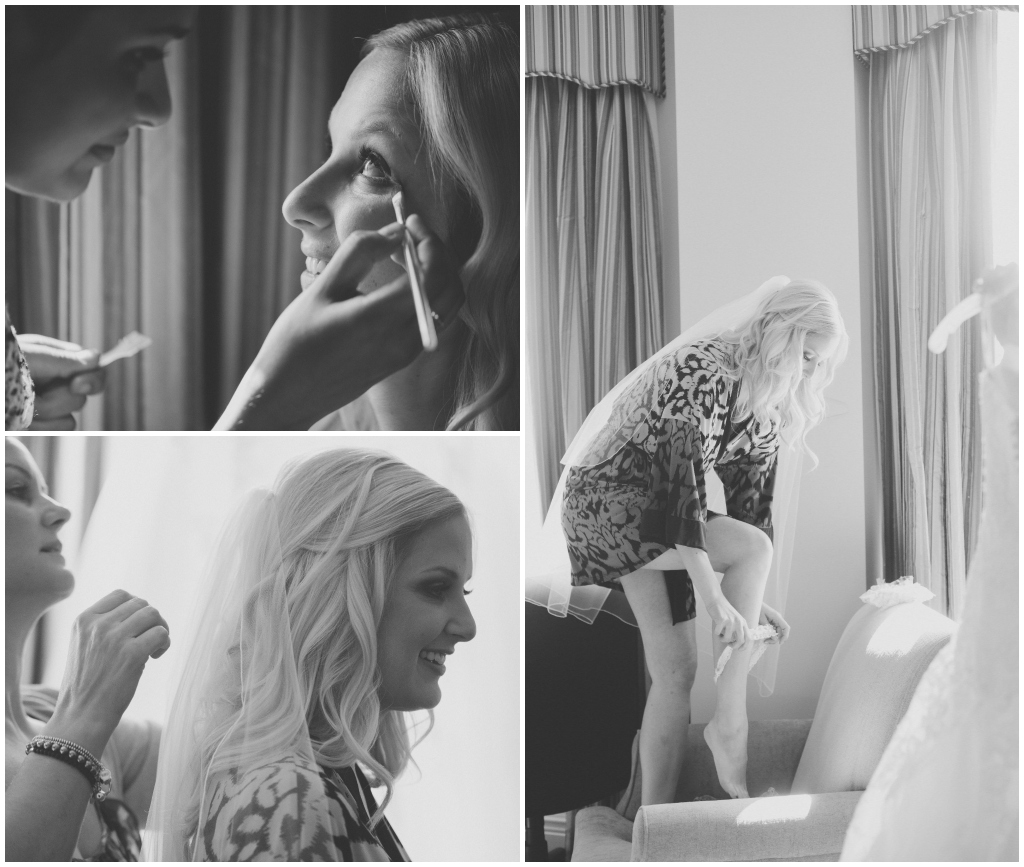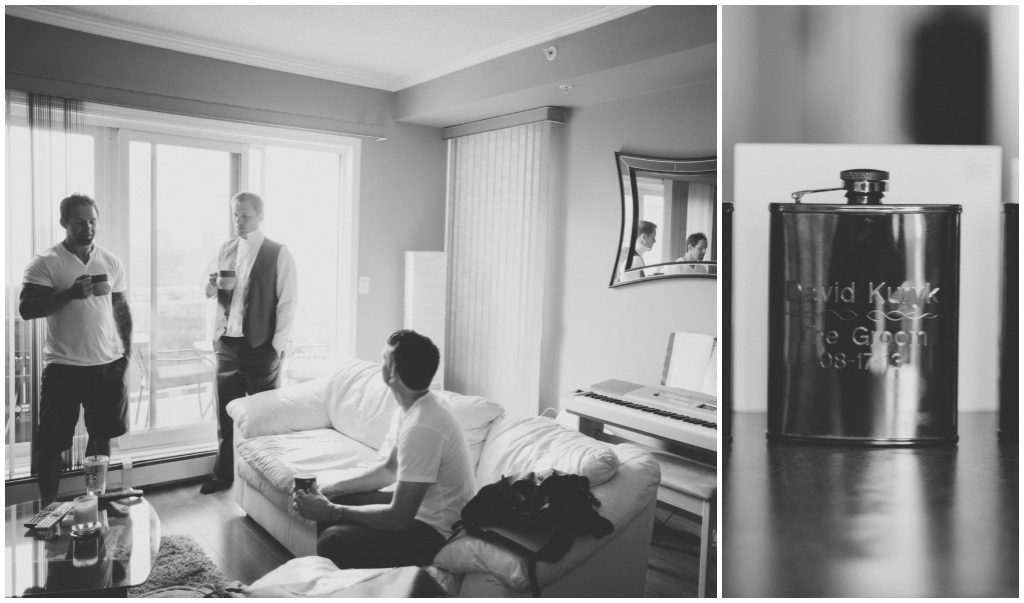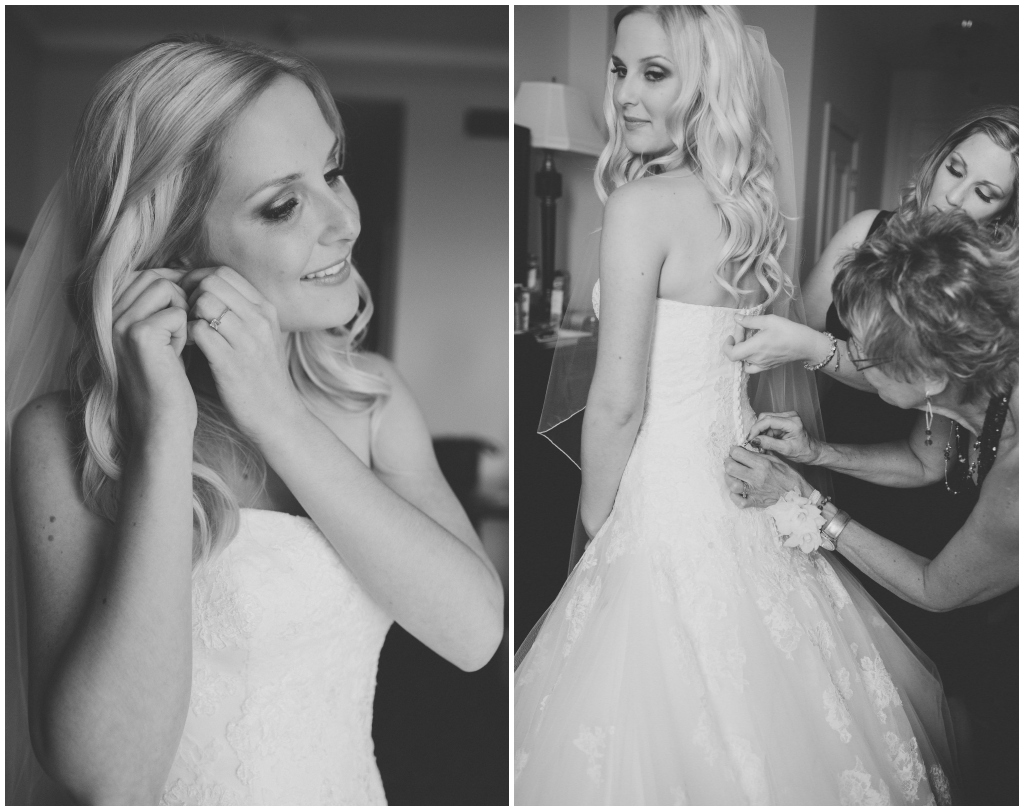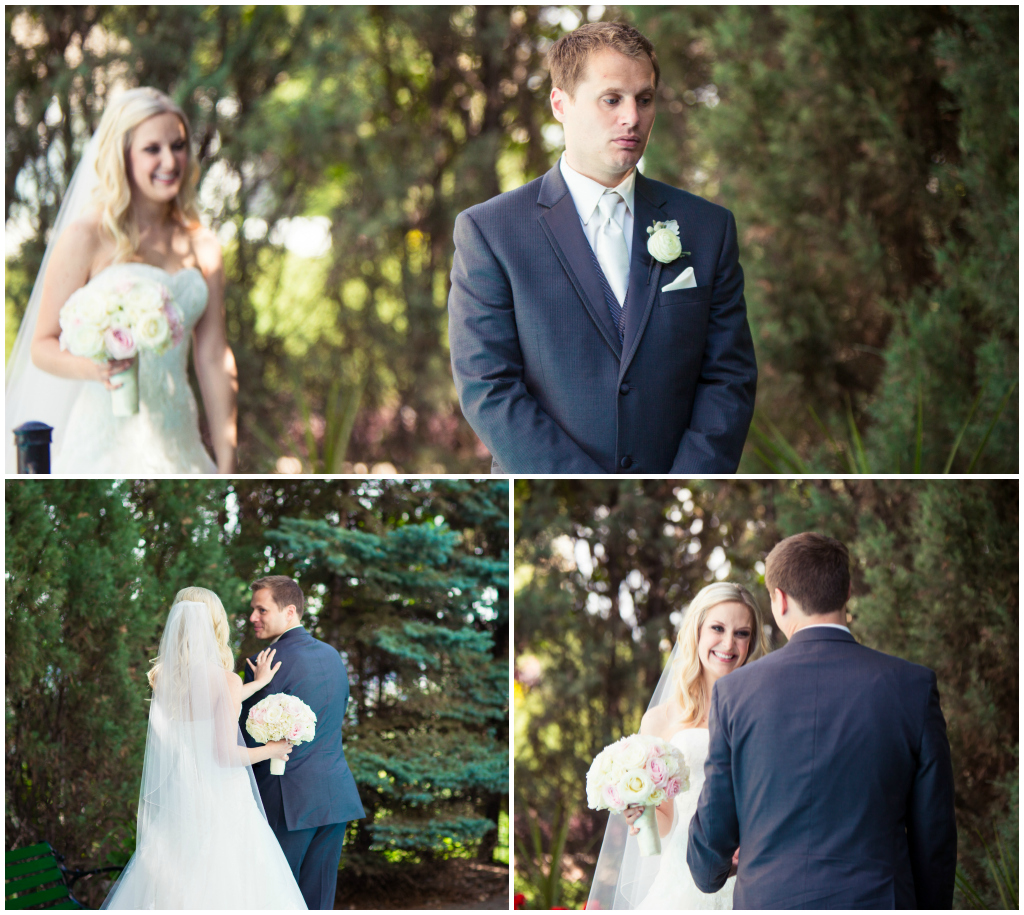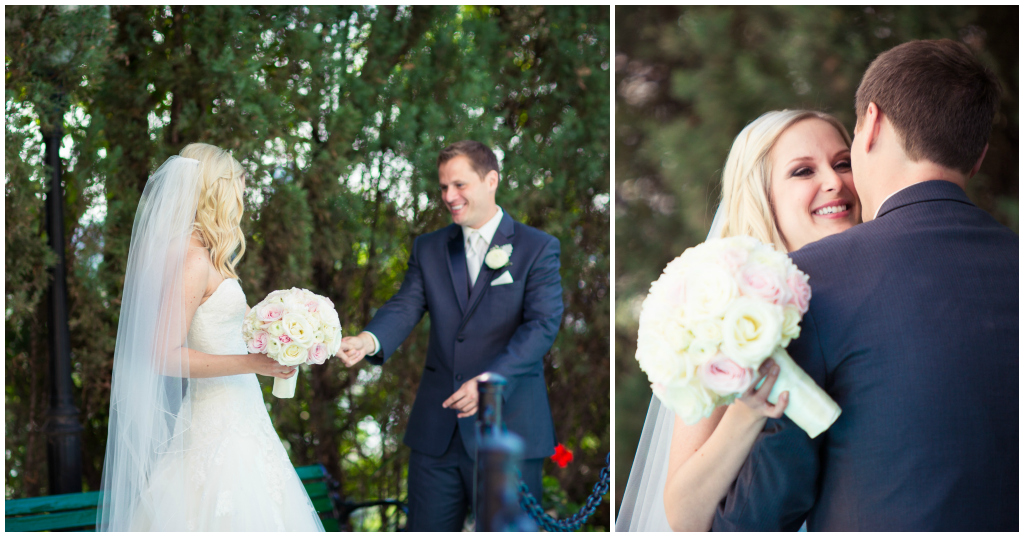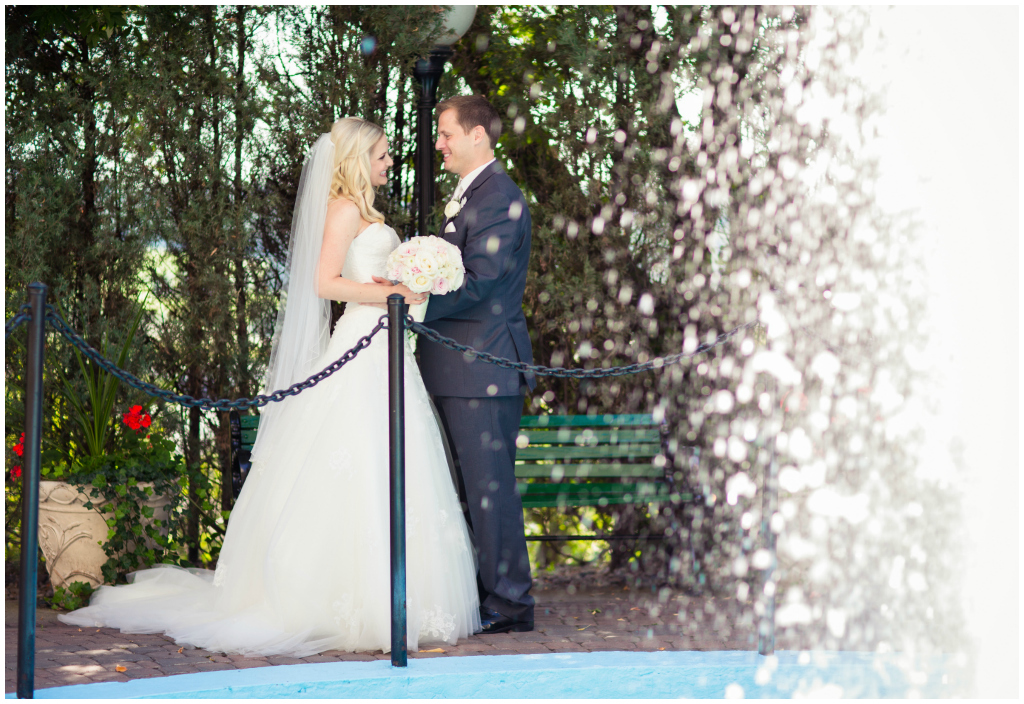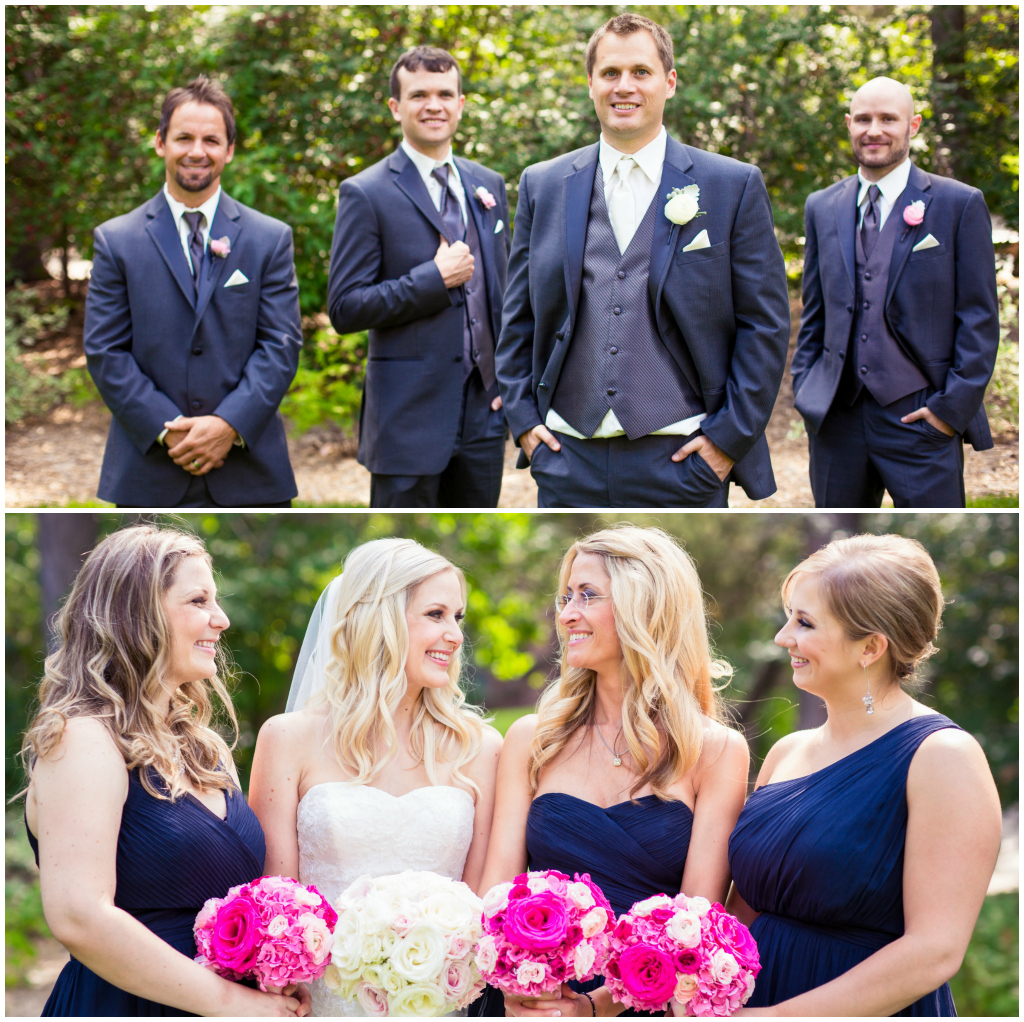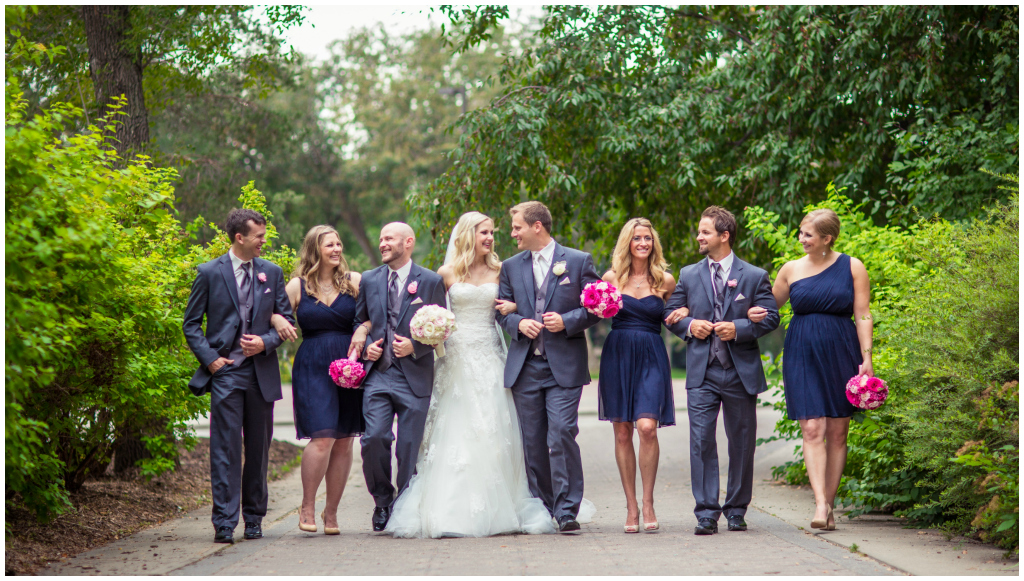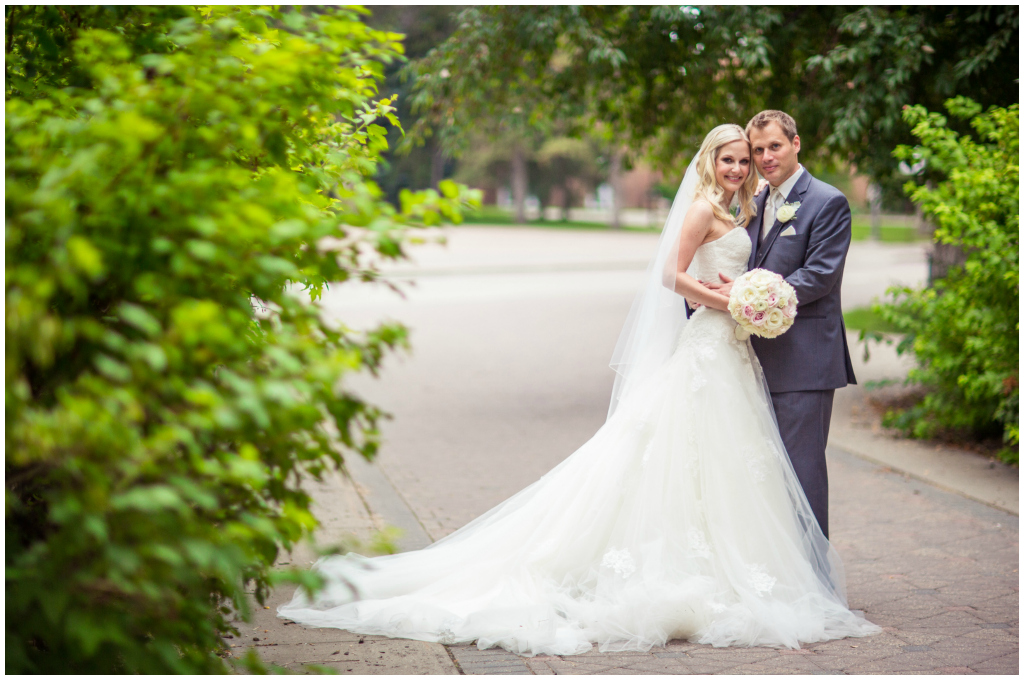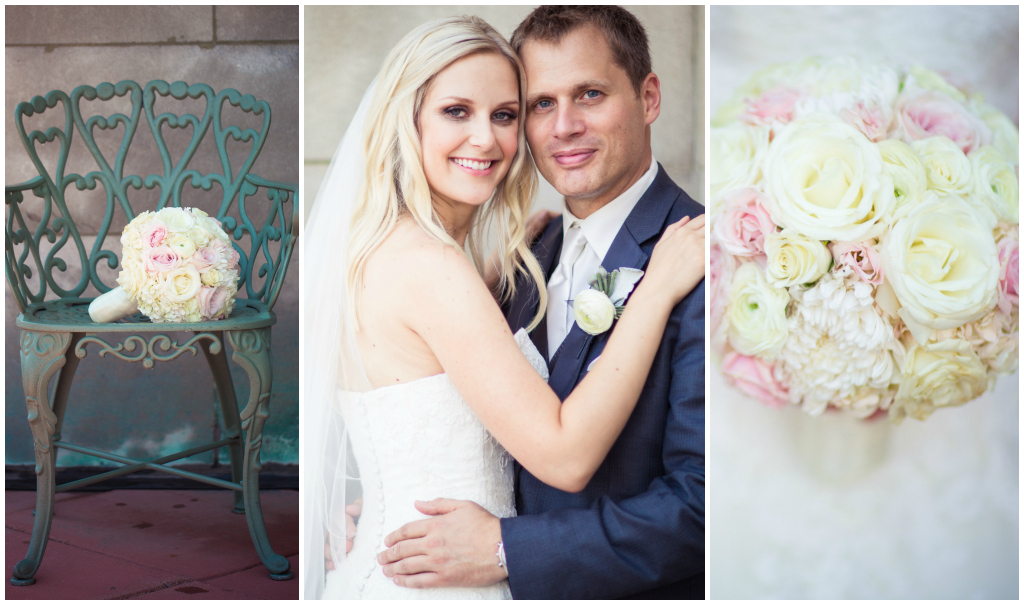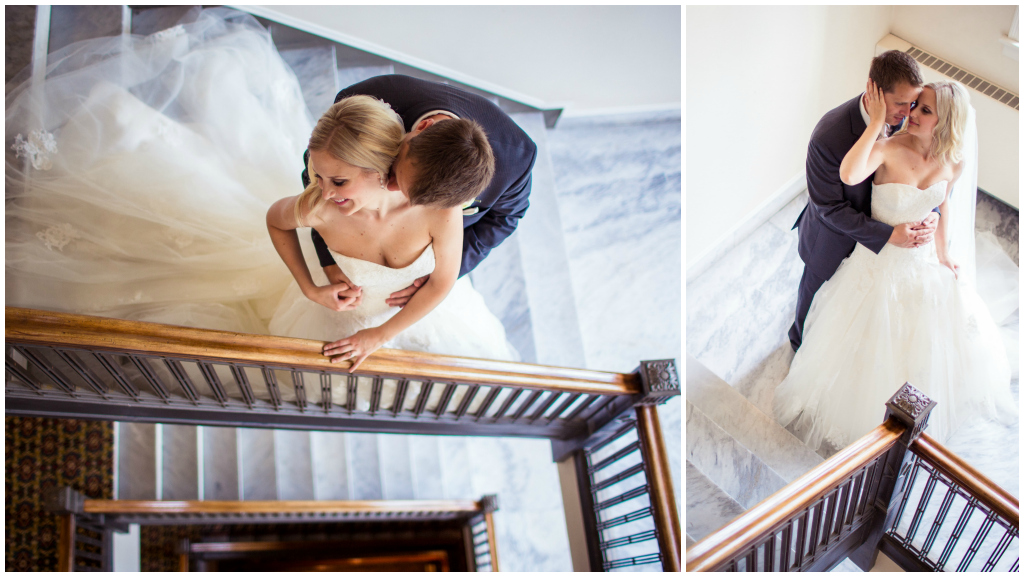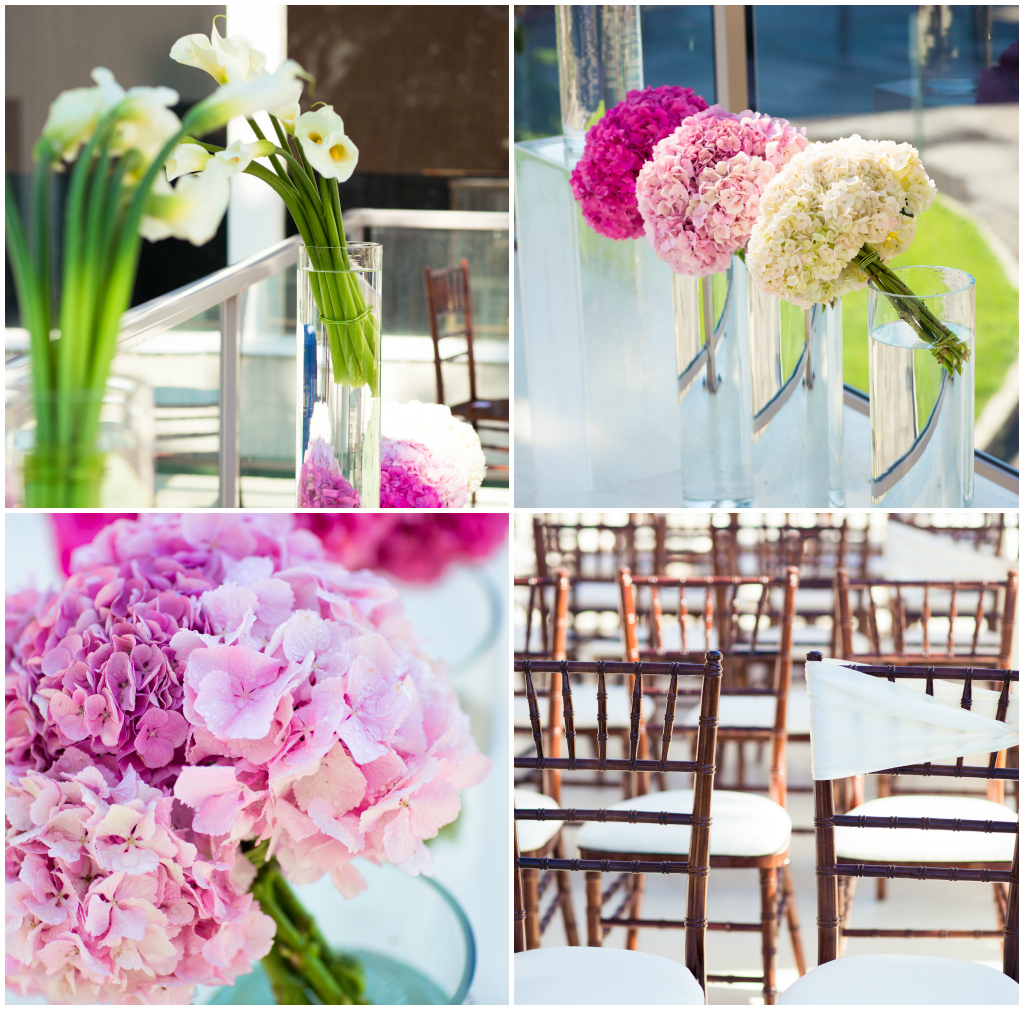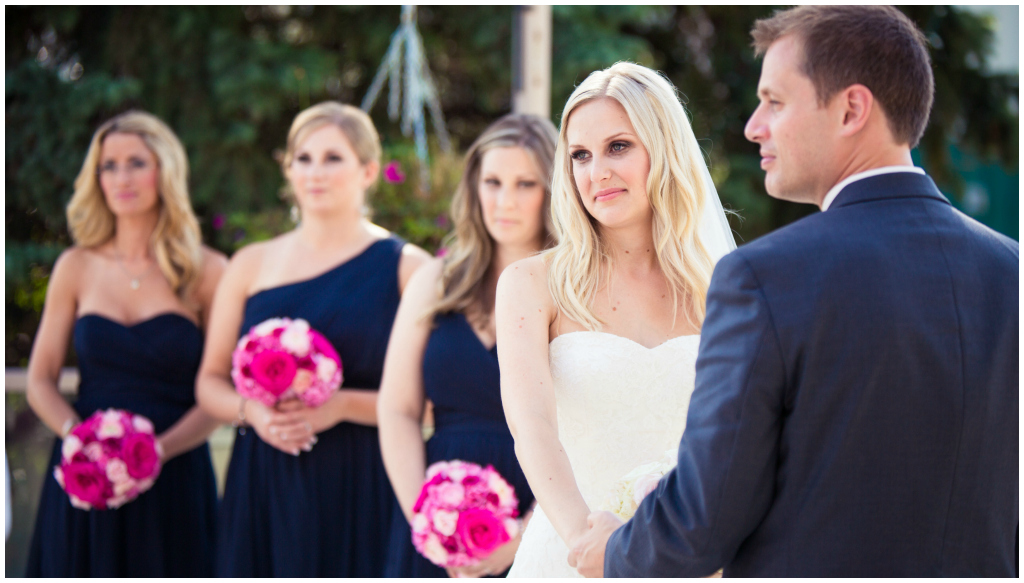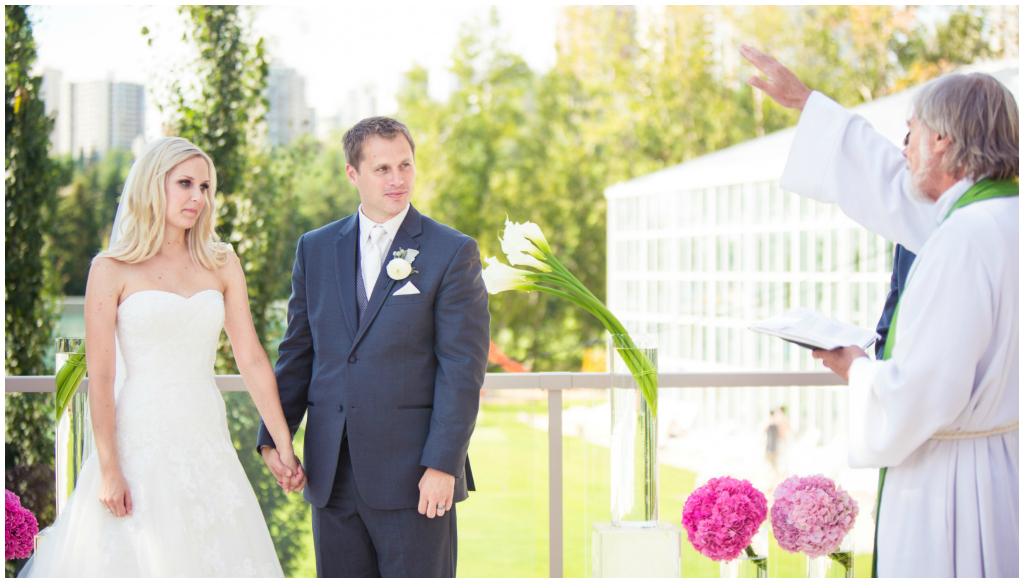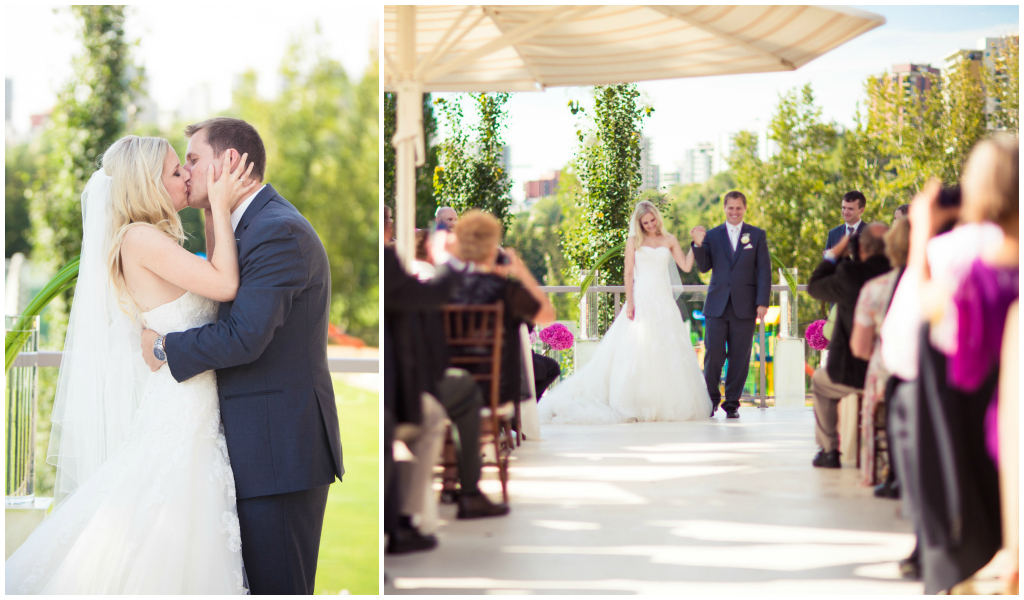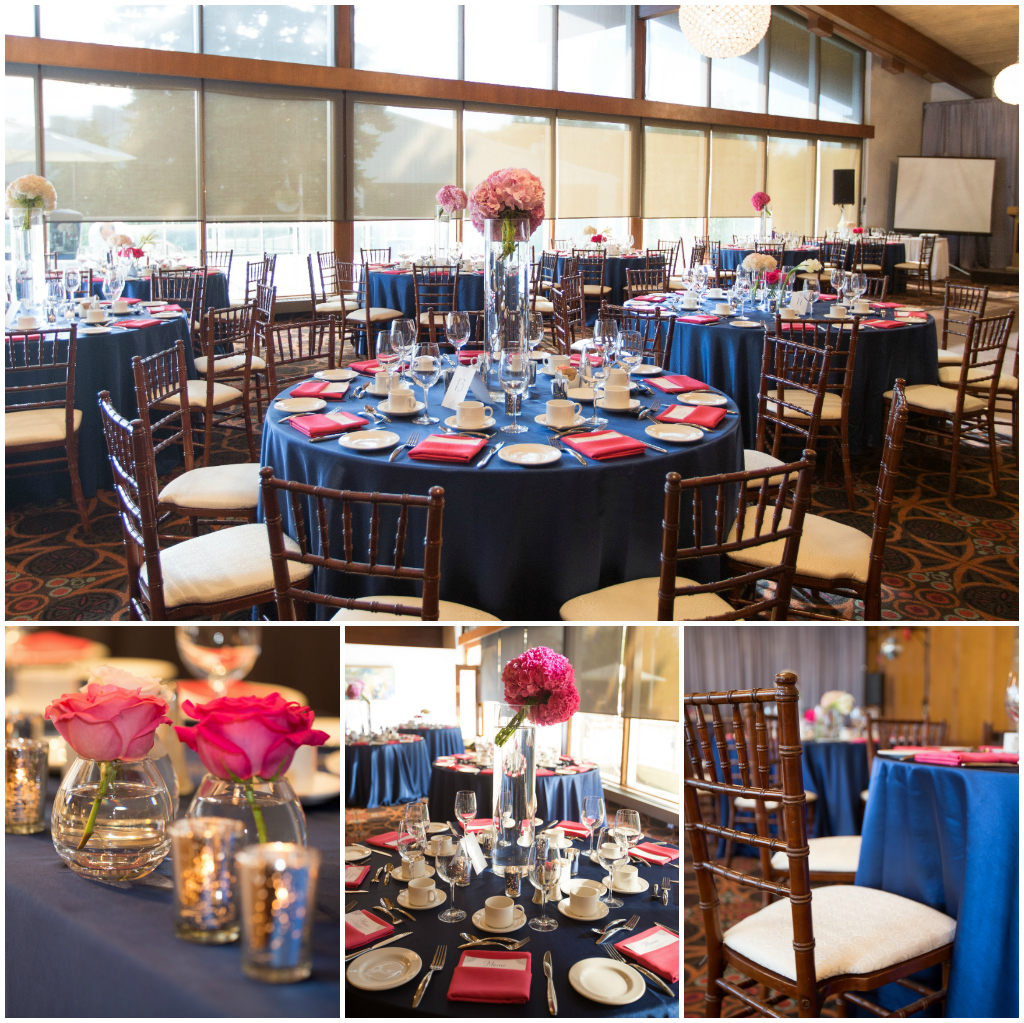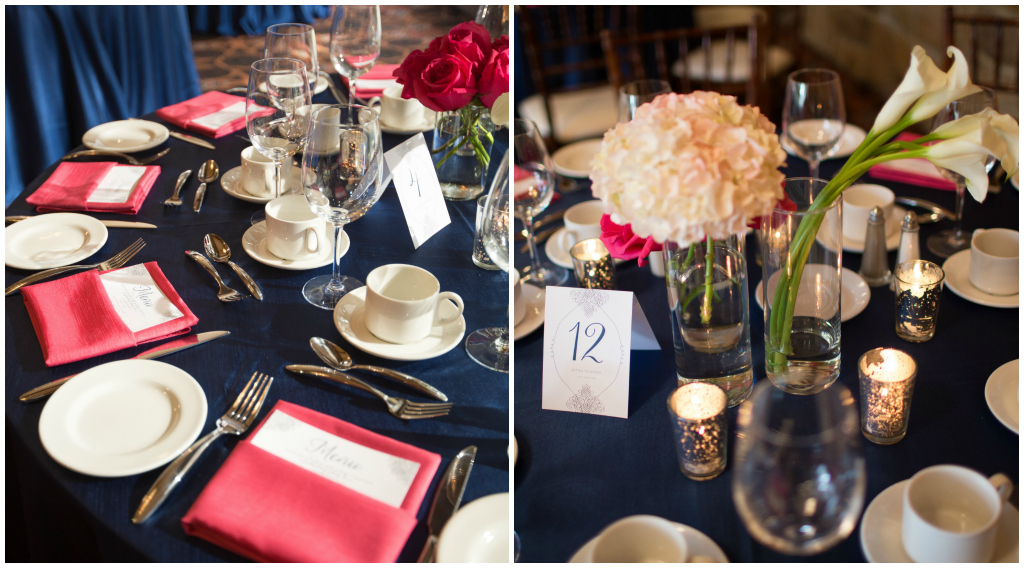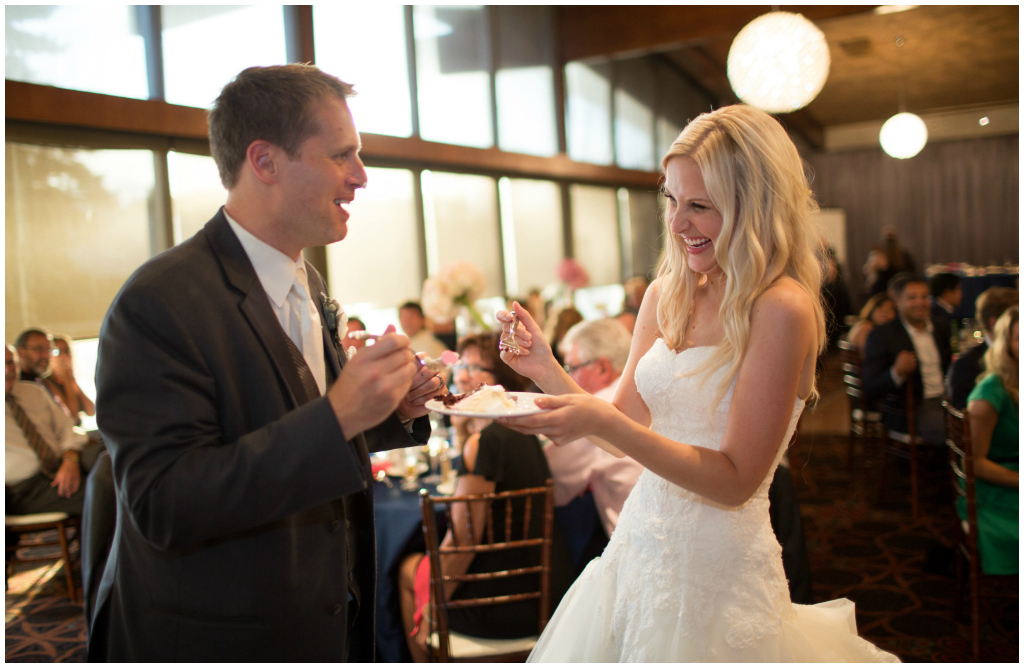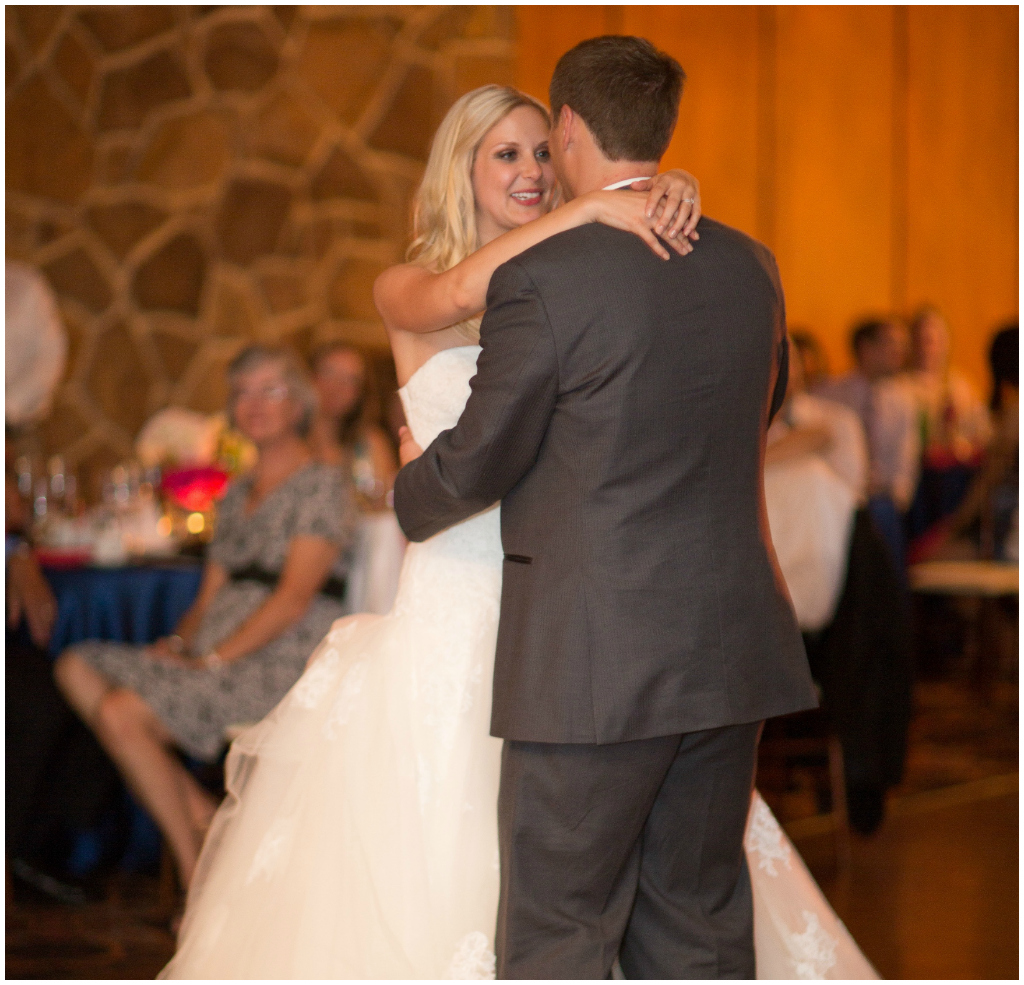 Jennifer + Team | Jennifer Bergman Weddings
Edmonton Wedding Planning + Design
+  +  +  +  +  +  +  +  +  +  +
Credits: