Posts Tagged: Lauriane Rutberg
10/4/17
Although unexpected, an early October snowfall left a pretty white dusting over the Edmonton landscape that only added to the romance of Brianna + Anthony's wedding day. They were the third generation from the Groom's side of the family to be married at Josephburg Community Church, making it an extra special and meaningful day.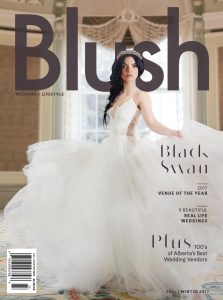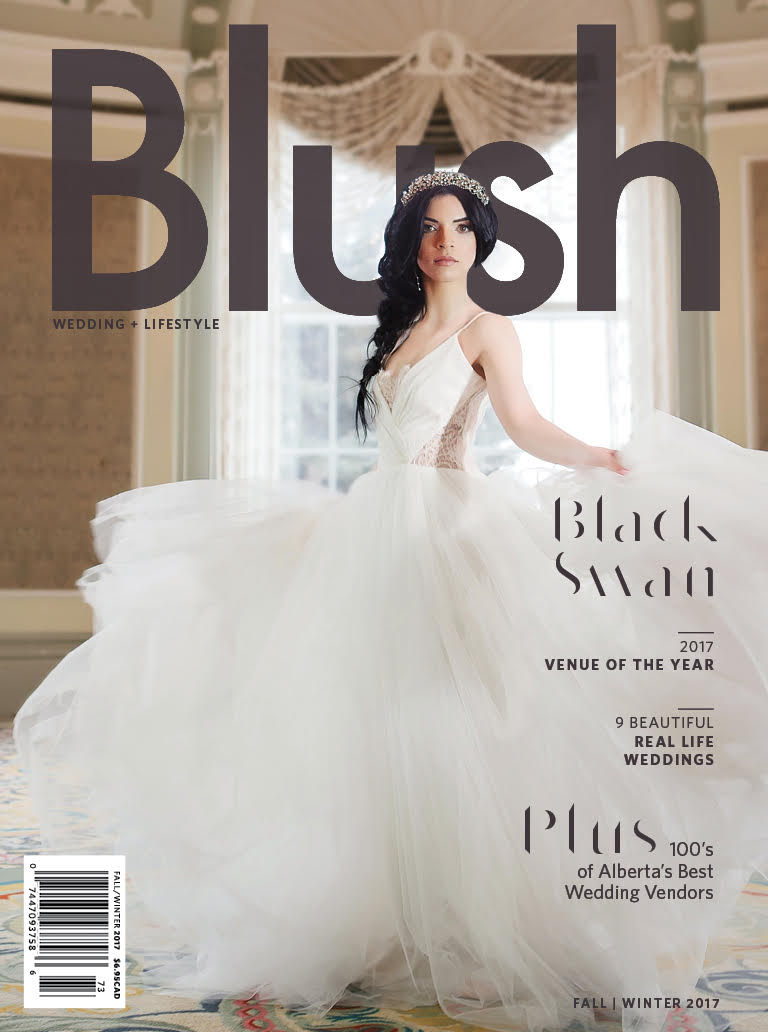 Brianna had been dreaming of her wedding since she was a little girl, but she didn't want to fall in line with a traditional white wedding. She envisioned something bold and unique, with wow factor details! The Art Gallery of Alberta was the perfect venue to host this modern, glamorous affair.
Black draping and ambient lighting set the stage for show-stopping décor. Long wooden harvest tables covered in lush greens and a boxwood hedge backdrop behind the head table transformed the minimalist gallery into a lush garden. Fabloomosity used so many interesting florals and textural elements to create dramatic "art" pieces for the round tables.
Shortly after the wedding, Brianna + Anthony headed to the majestic Rocky Mountains for an "after session" with Carey Nash. We couldn't resist including some of these images below, and you can view more of this stunning wedding in the Fall / Winter 2017 issue of Blush Magazine.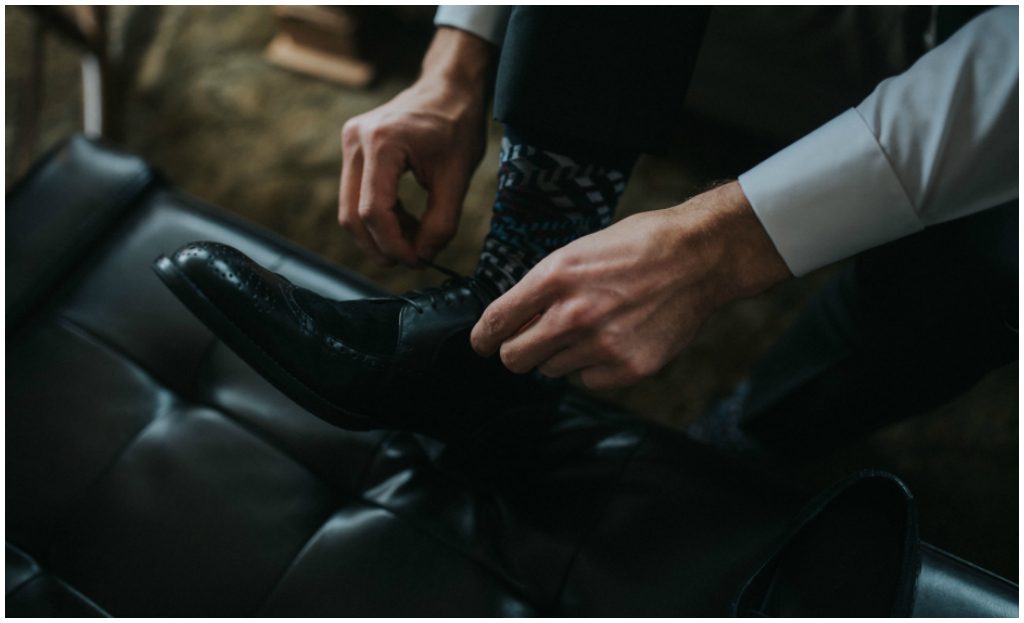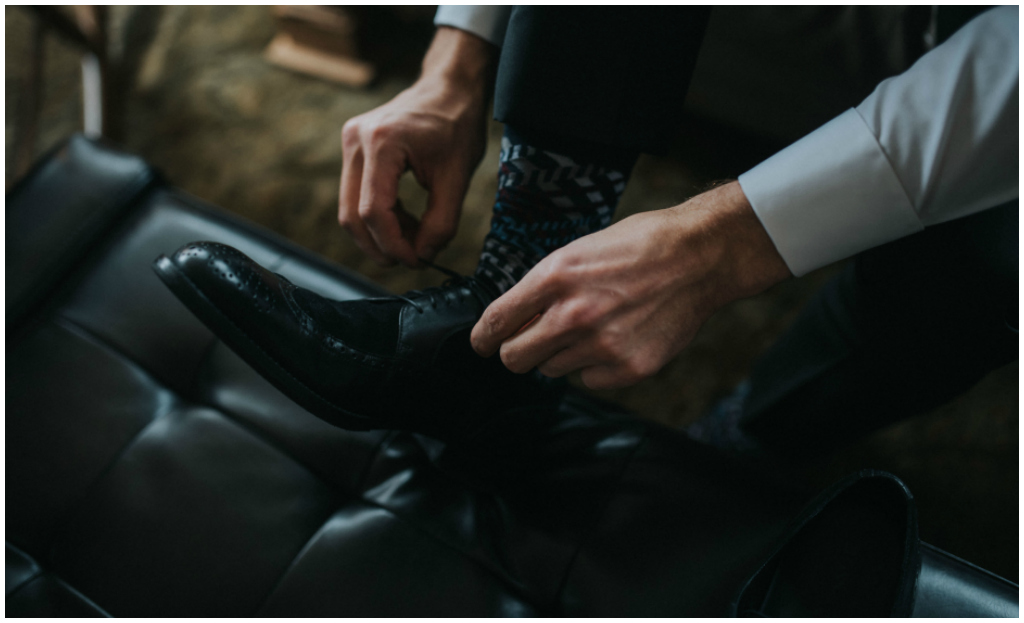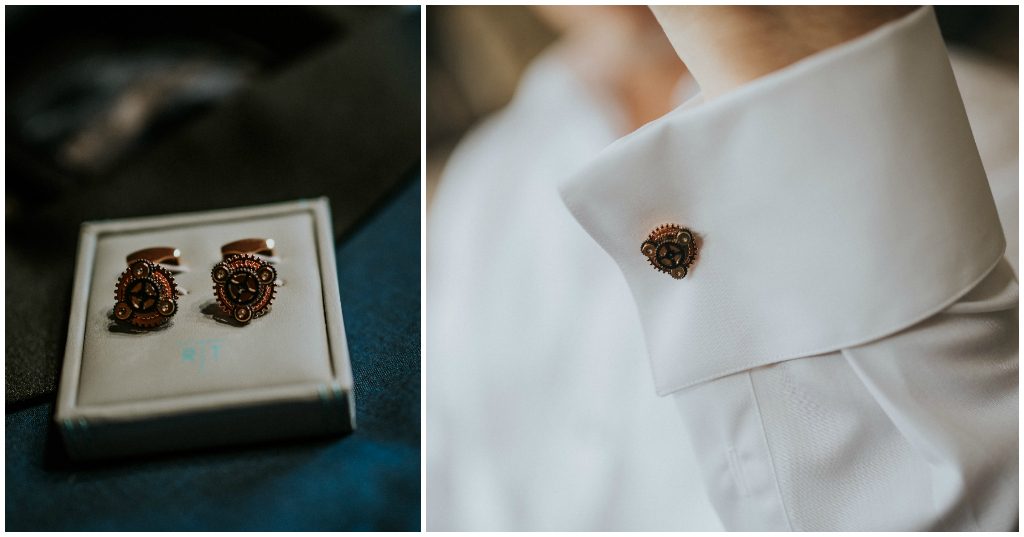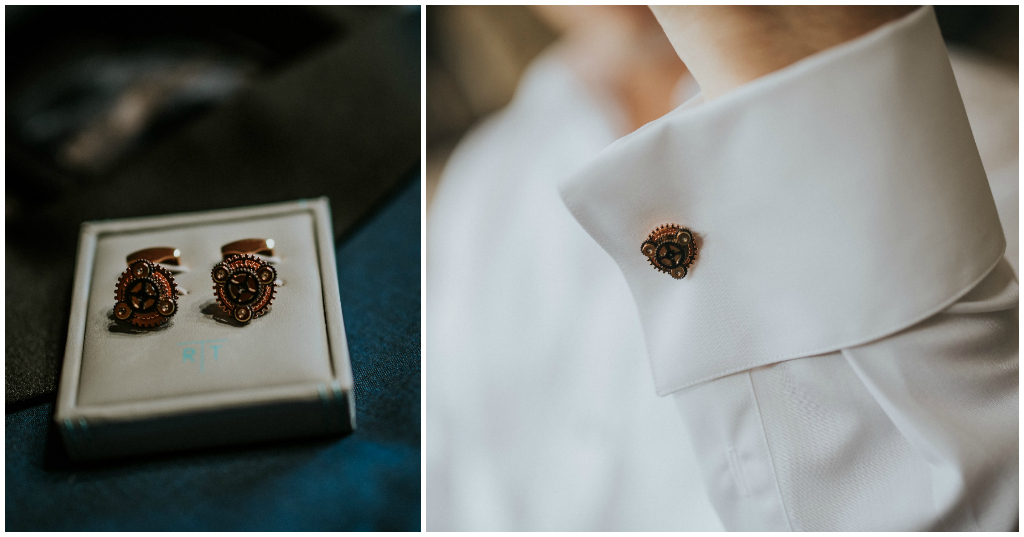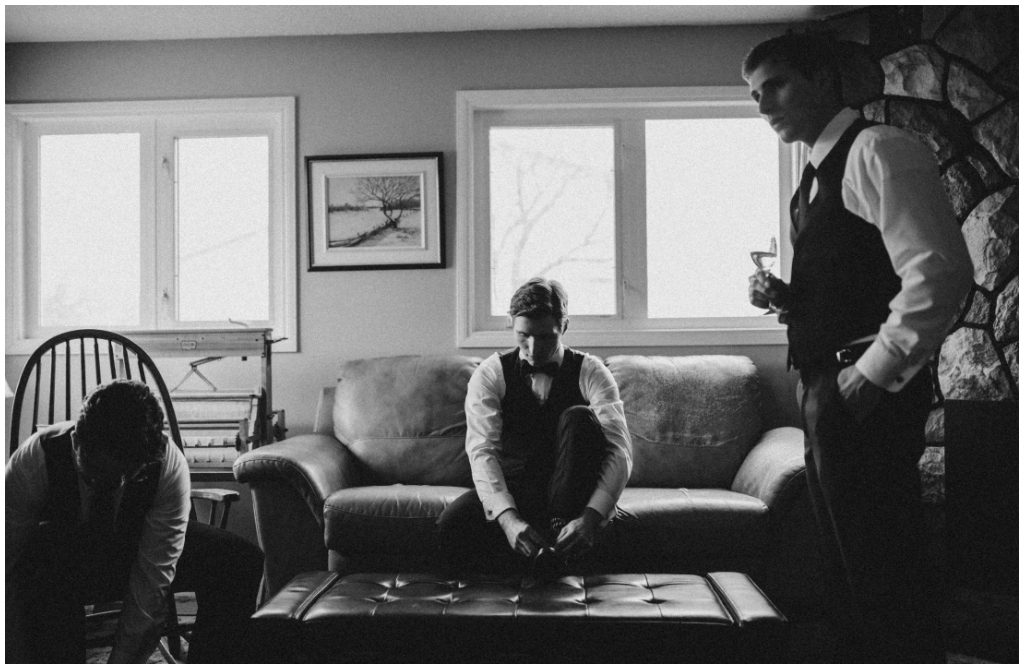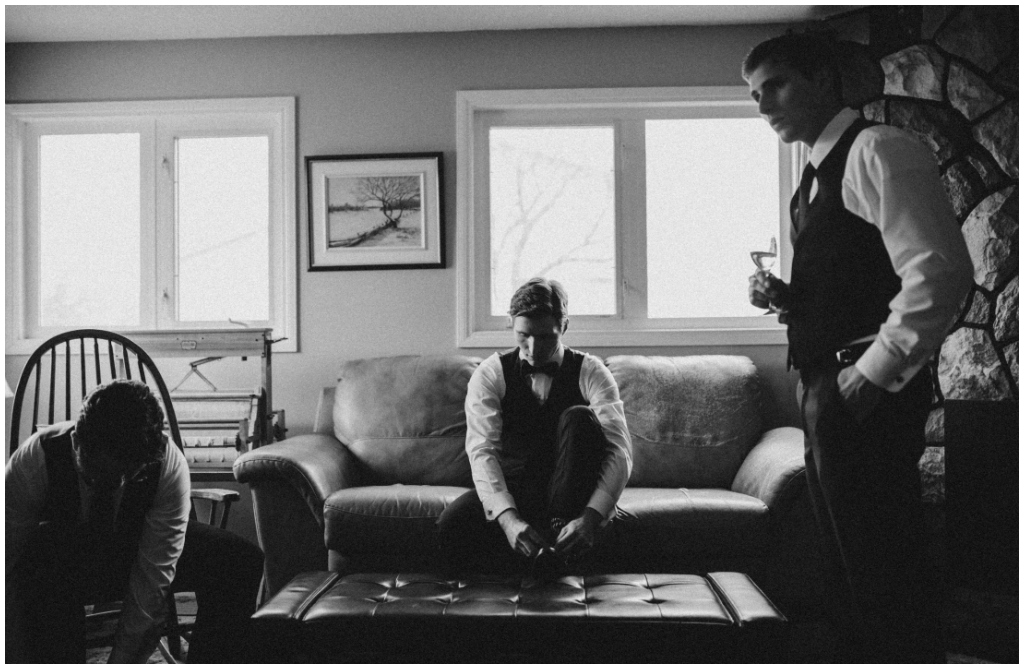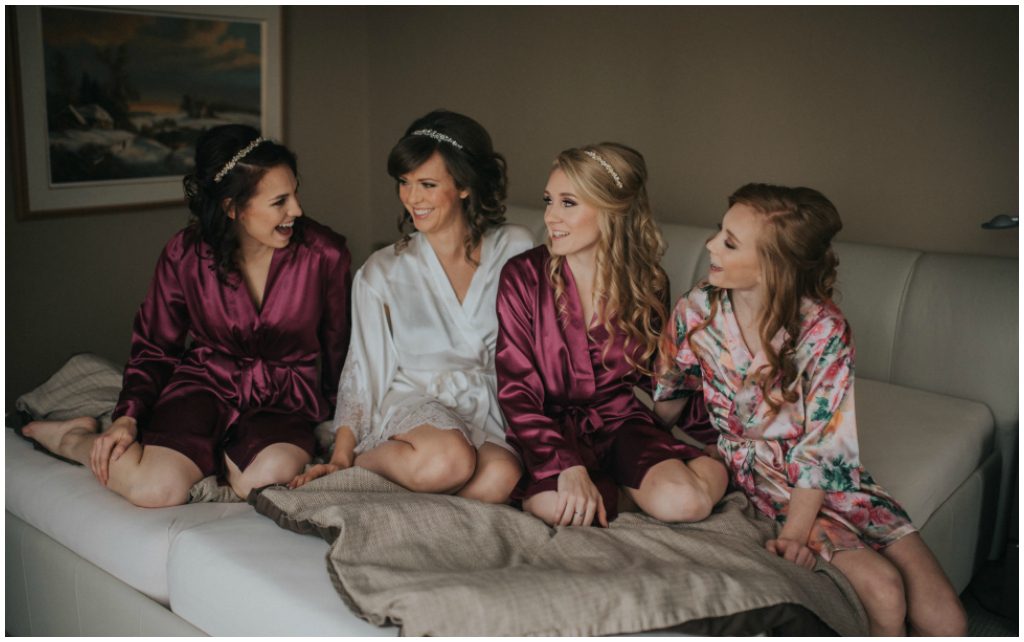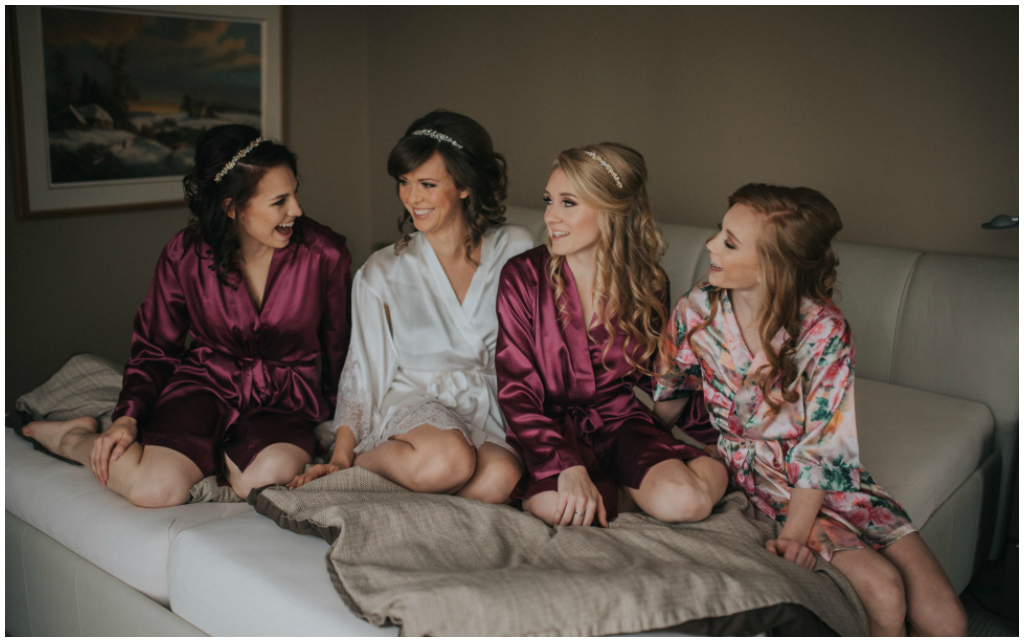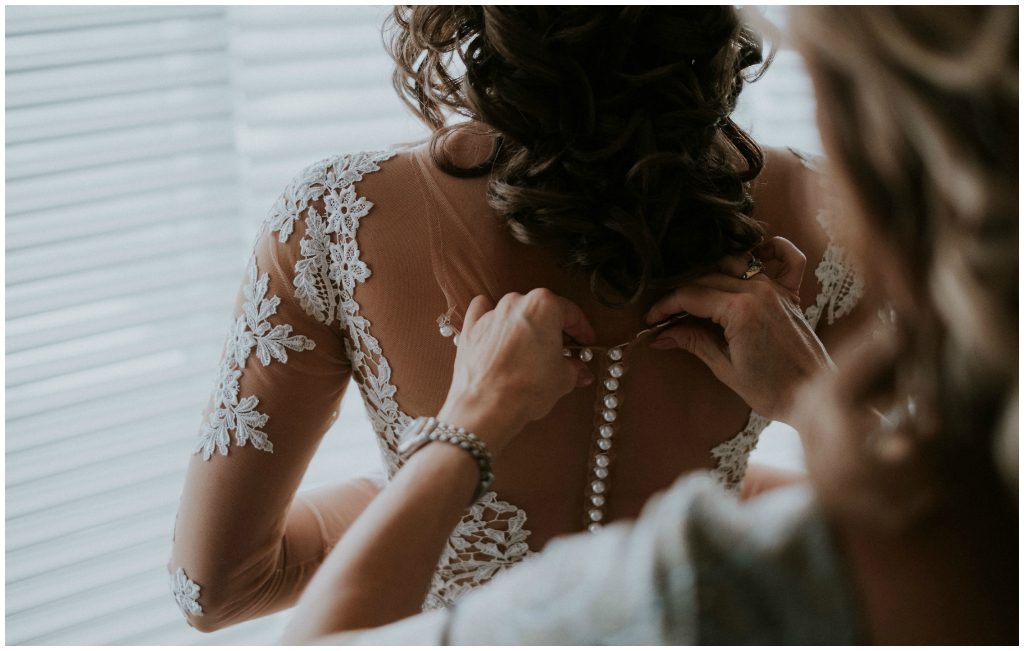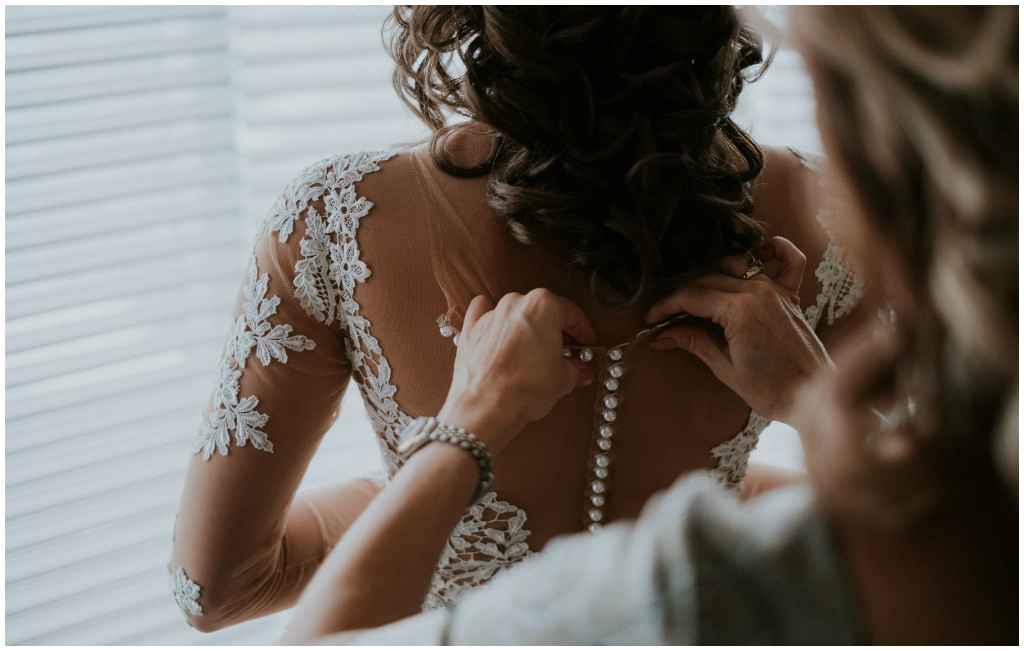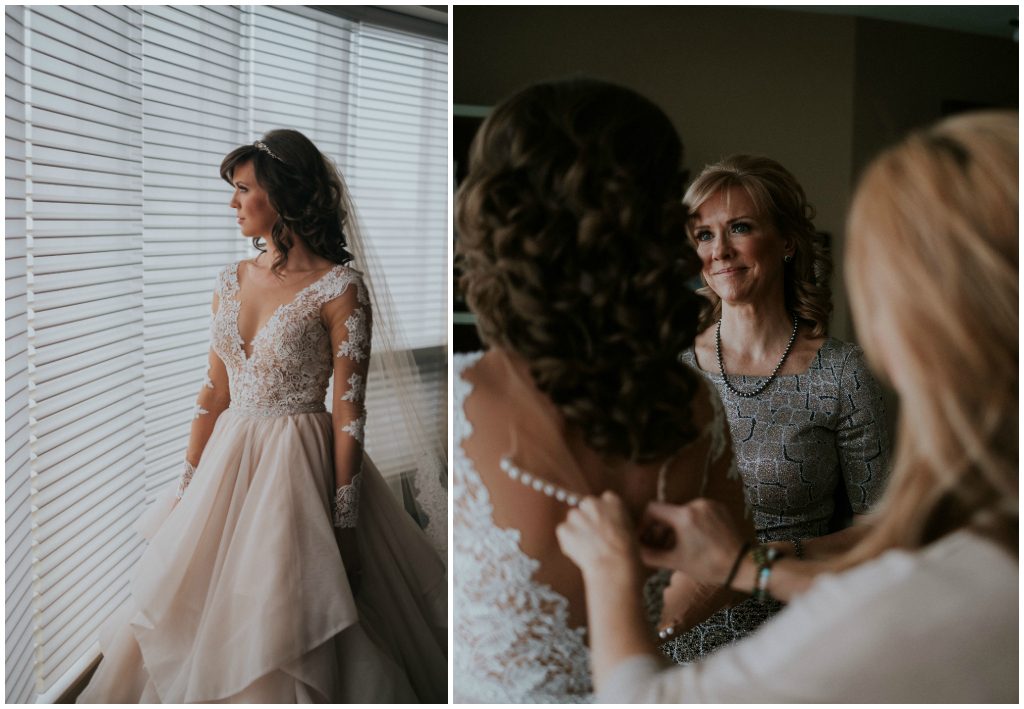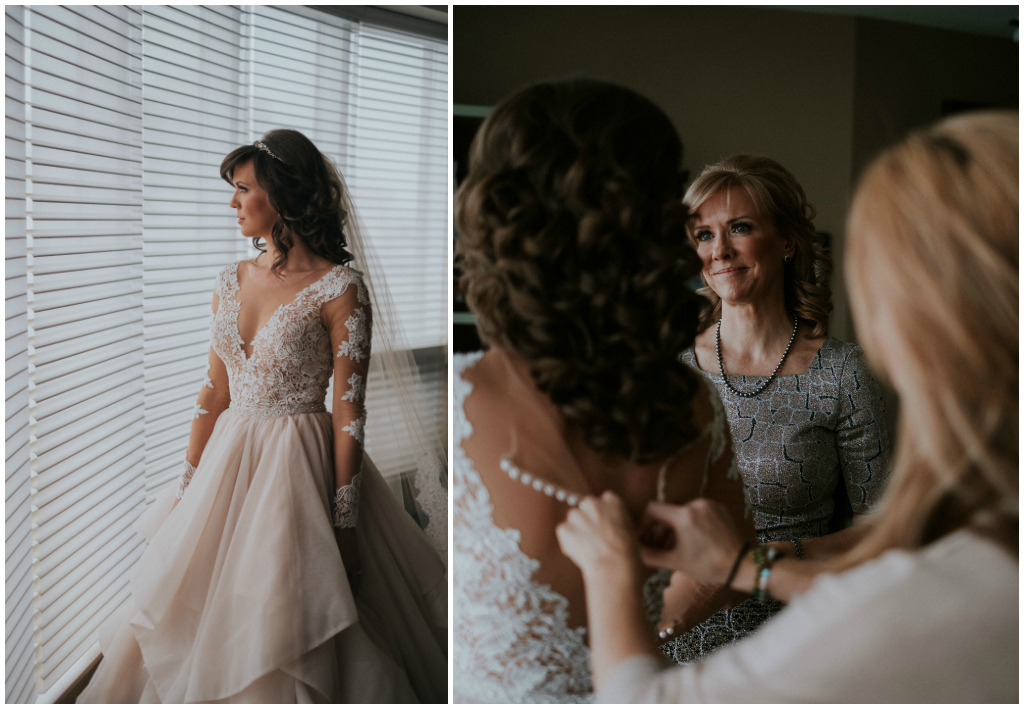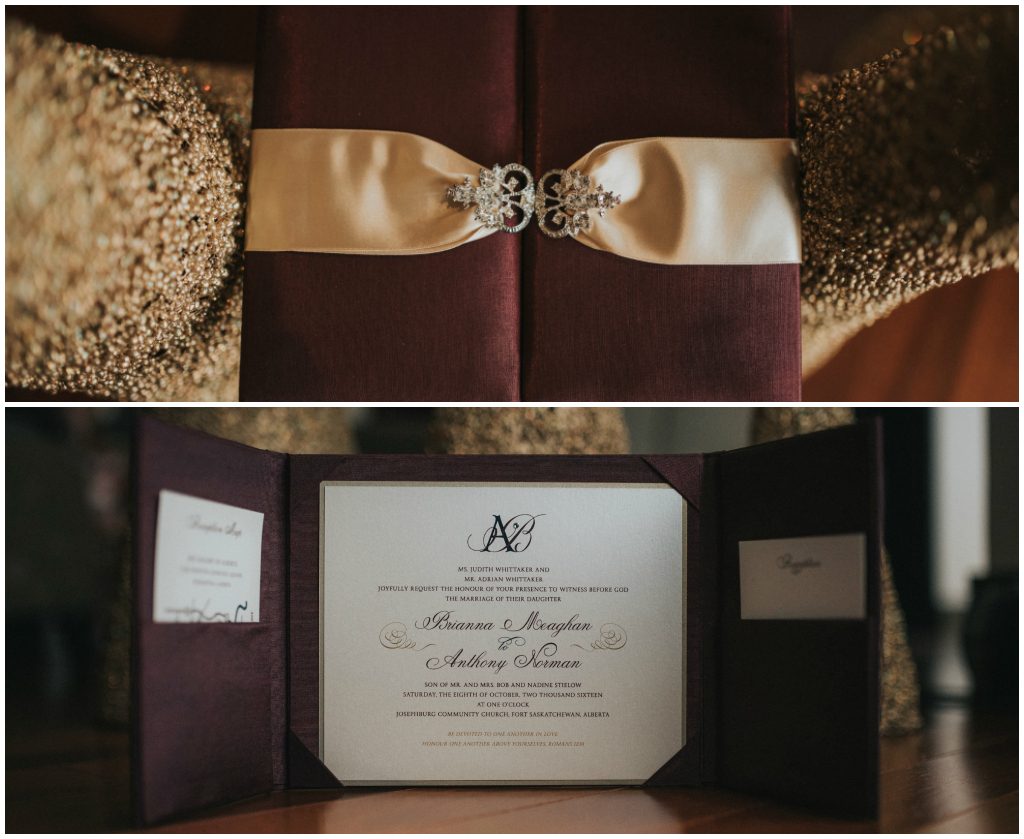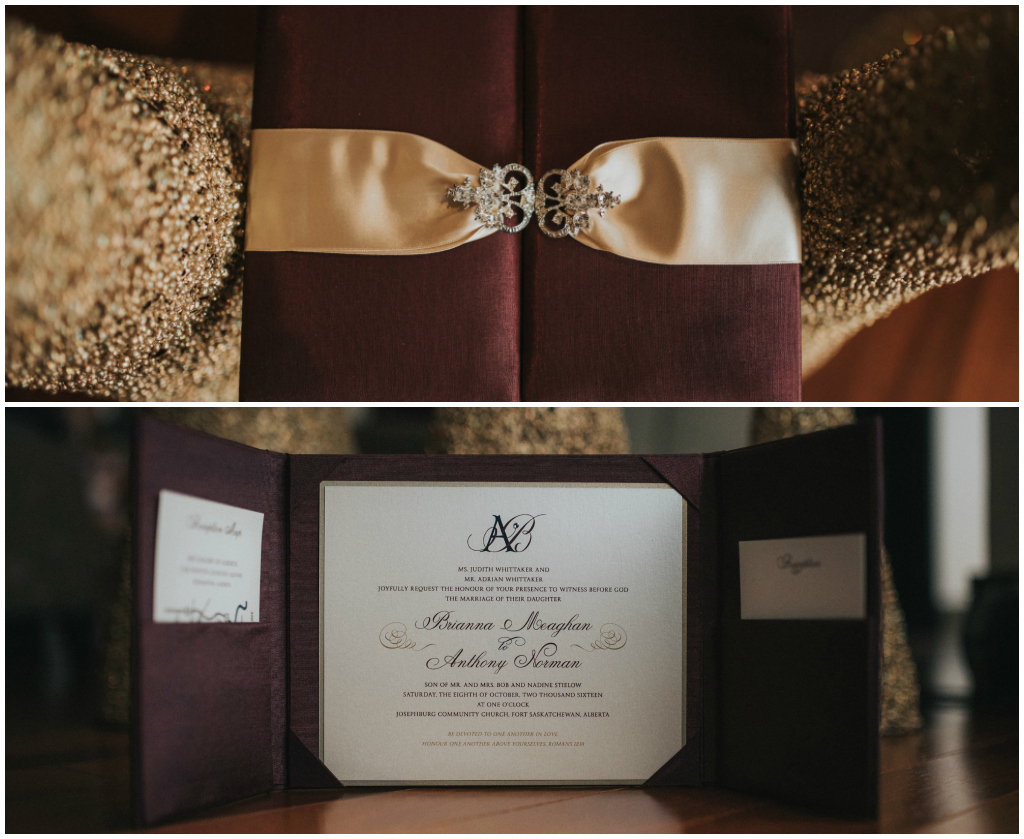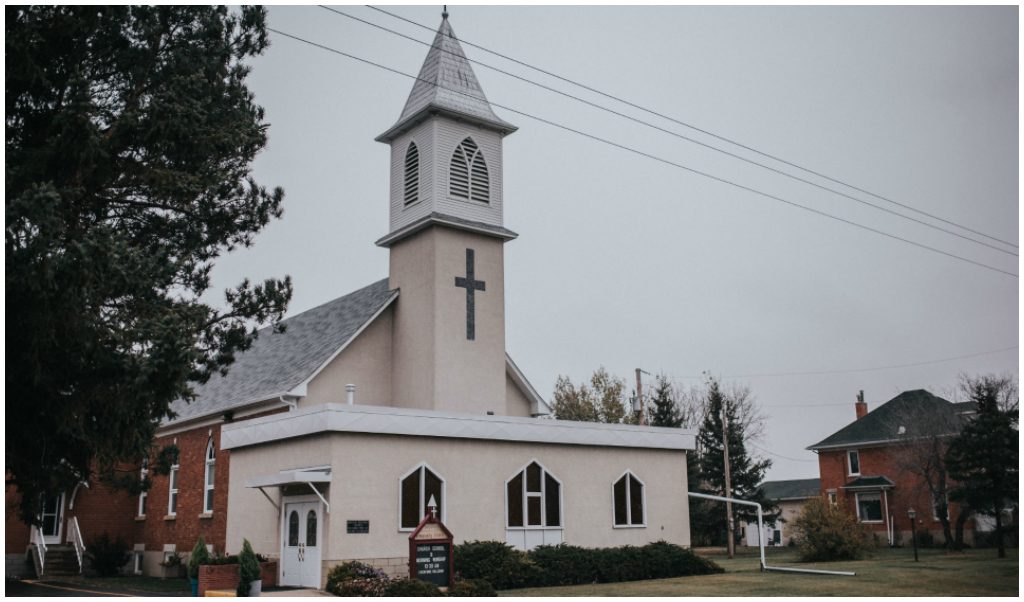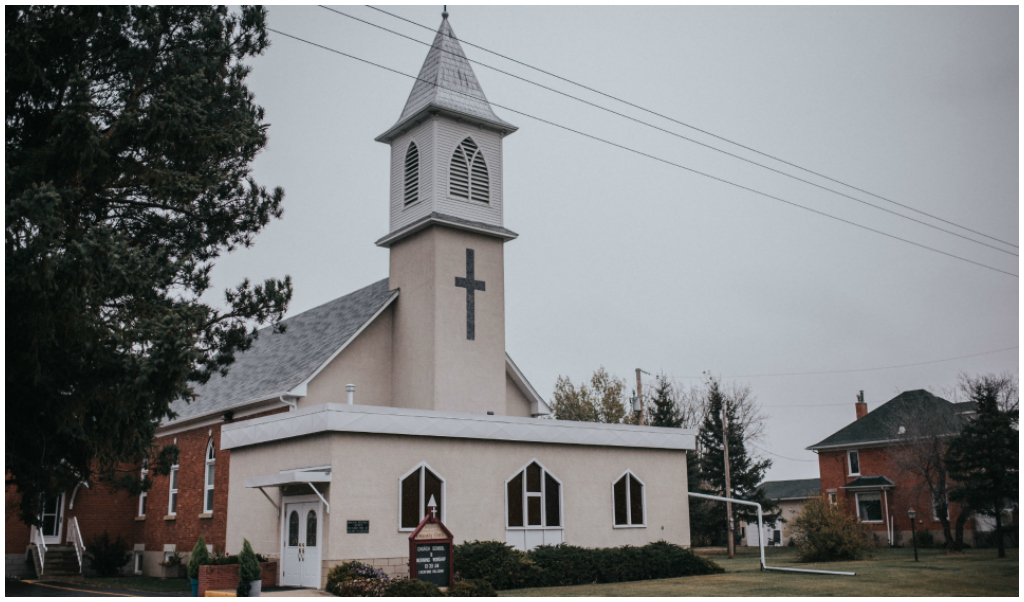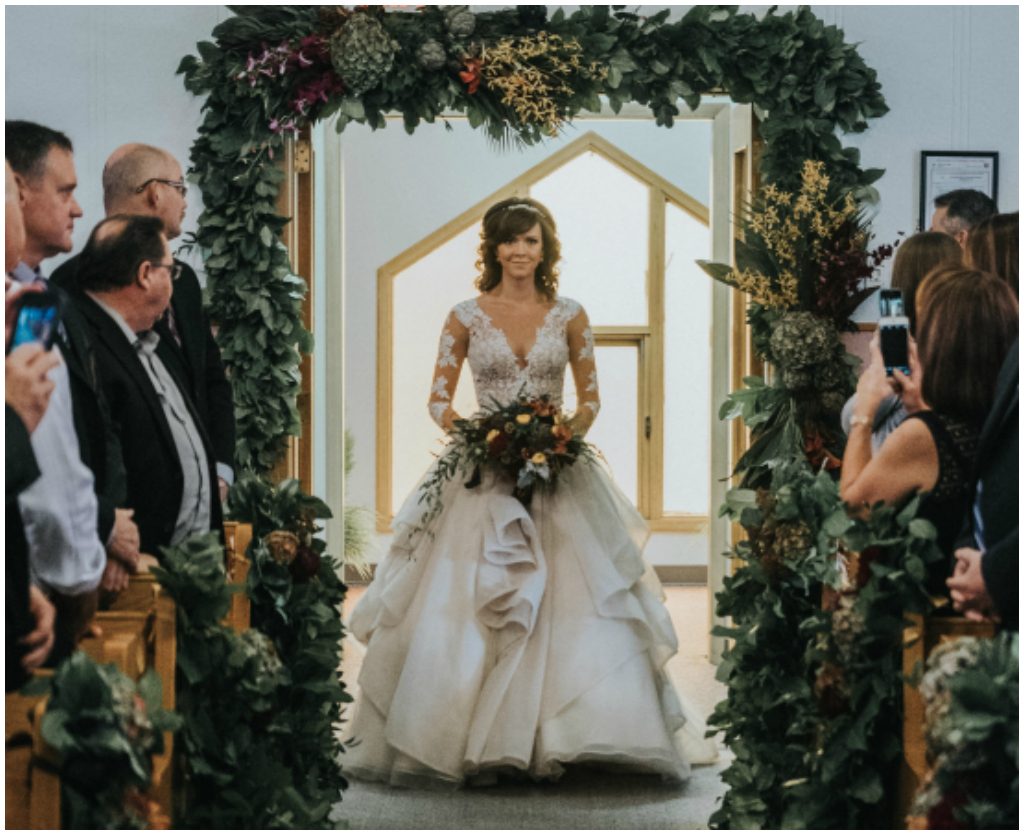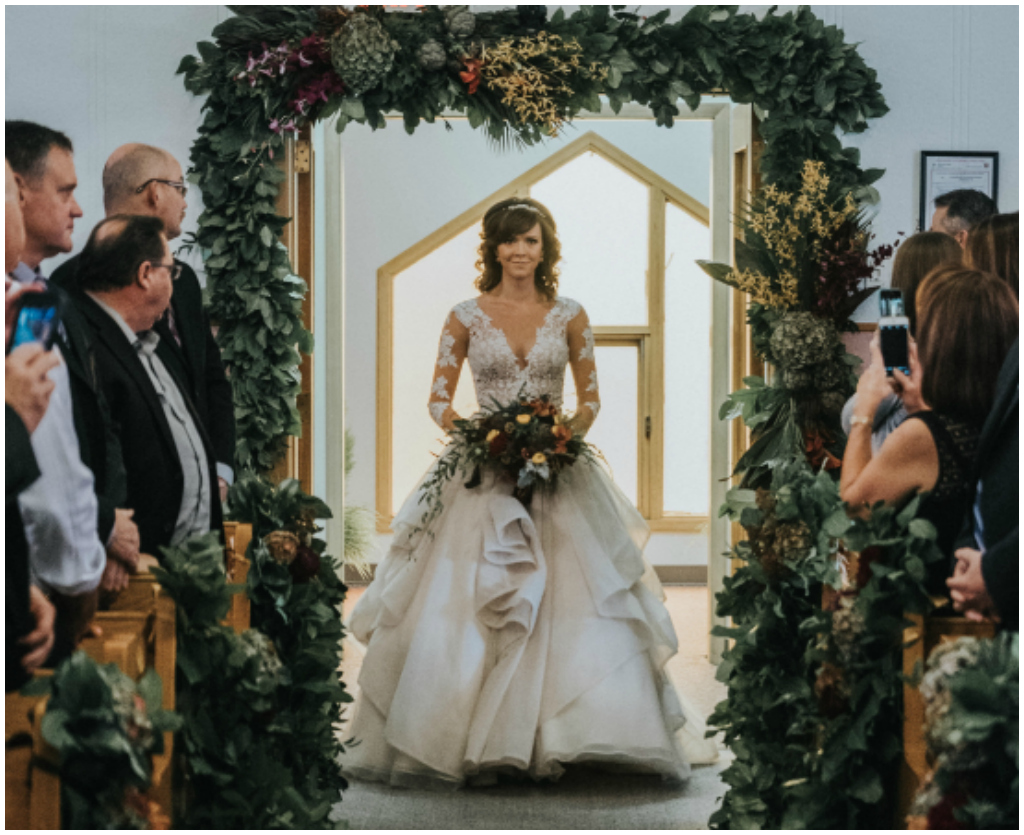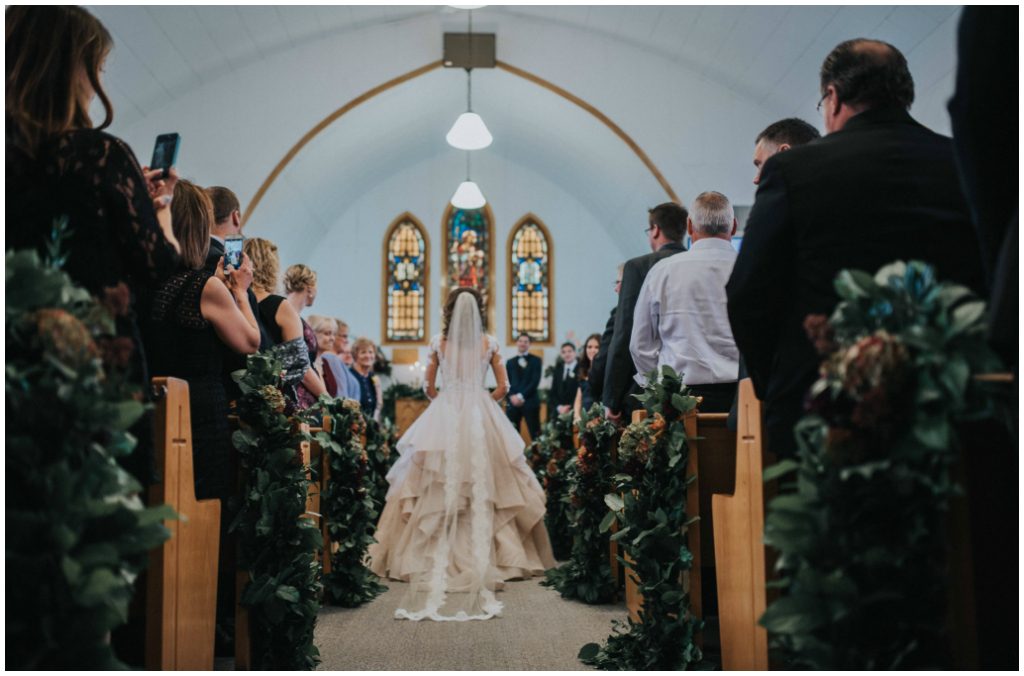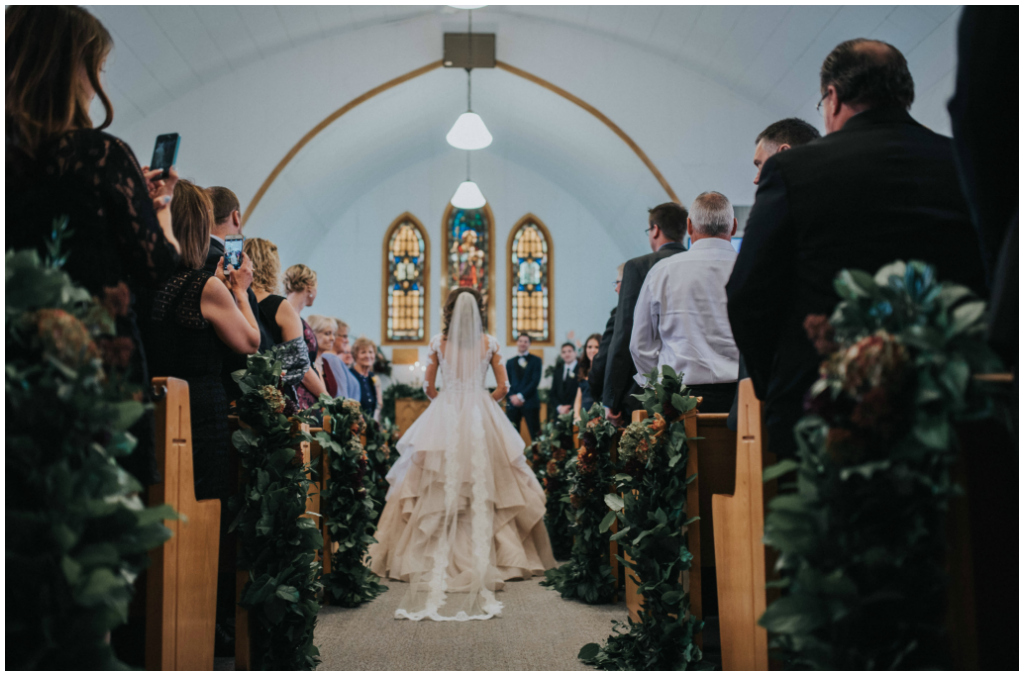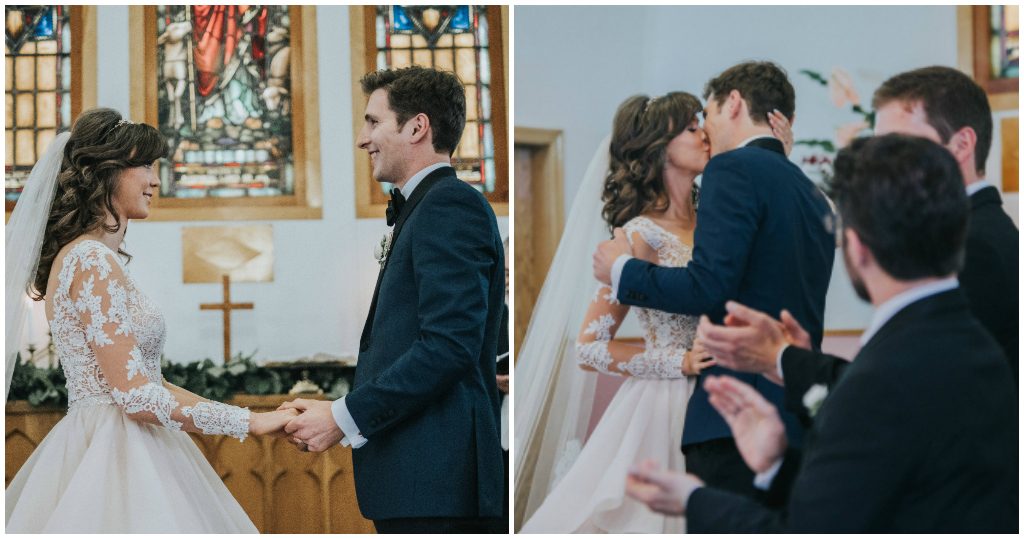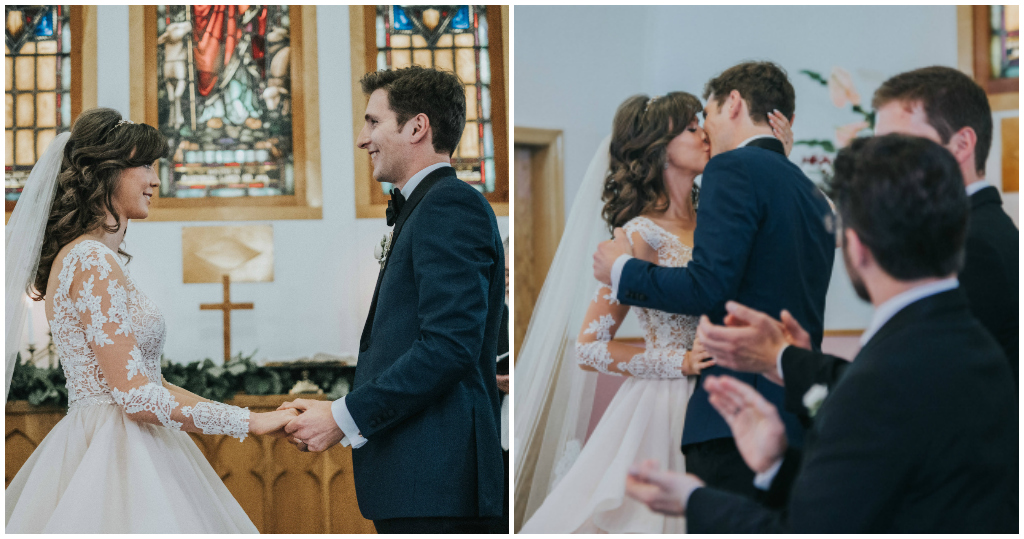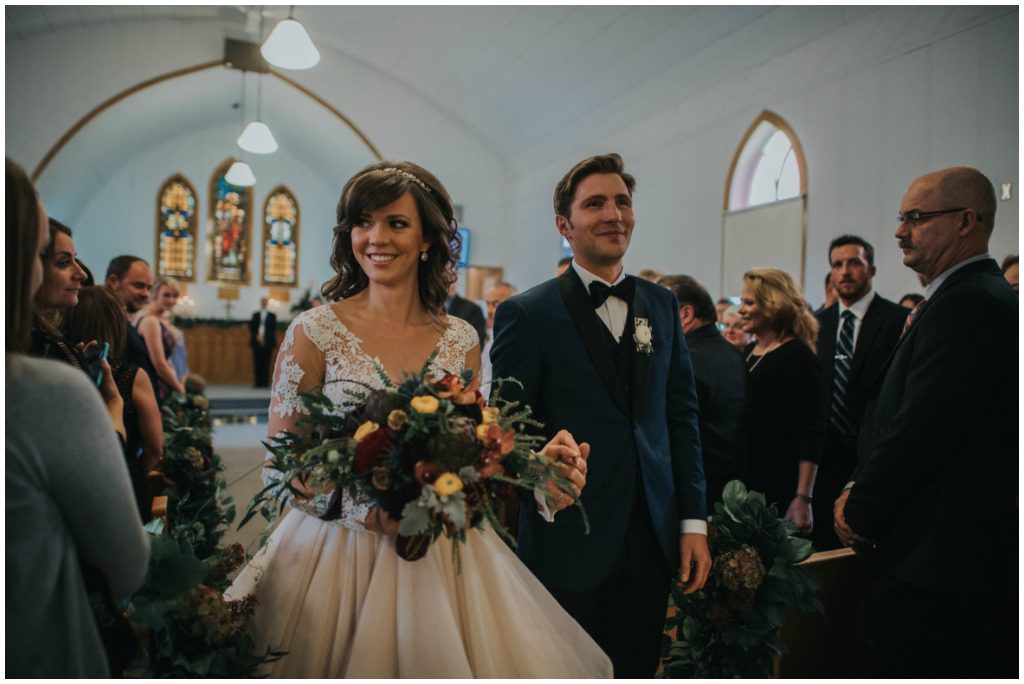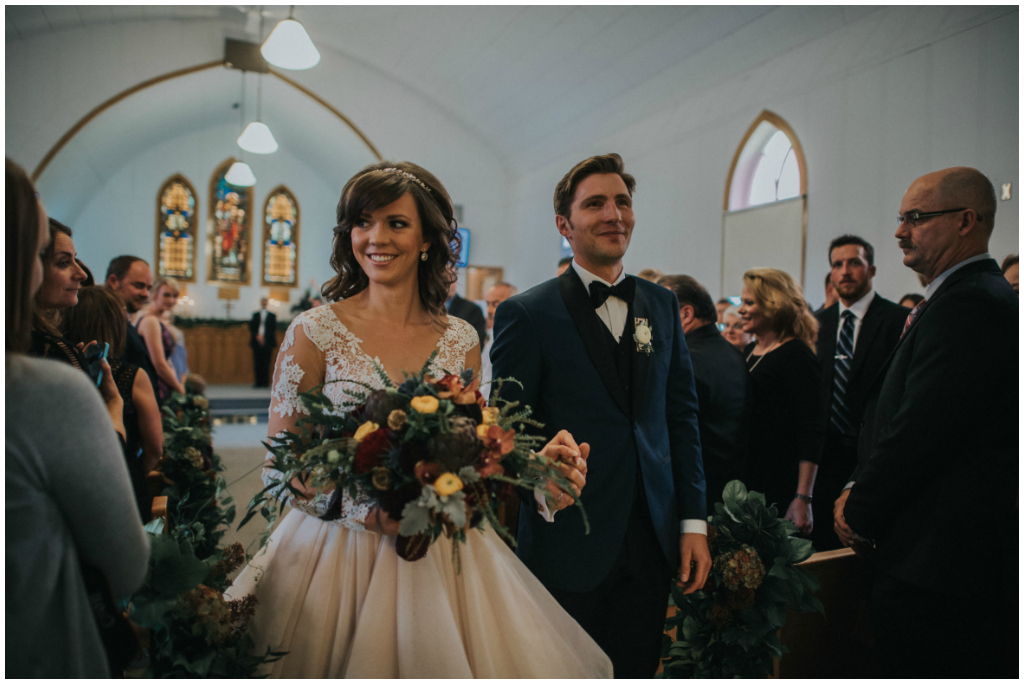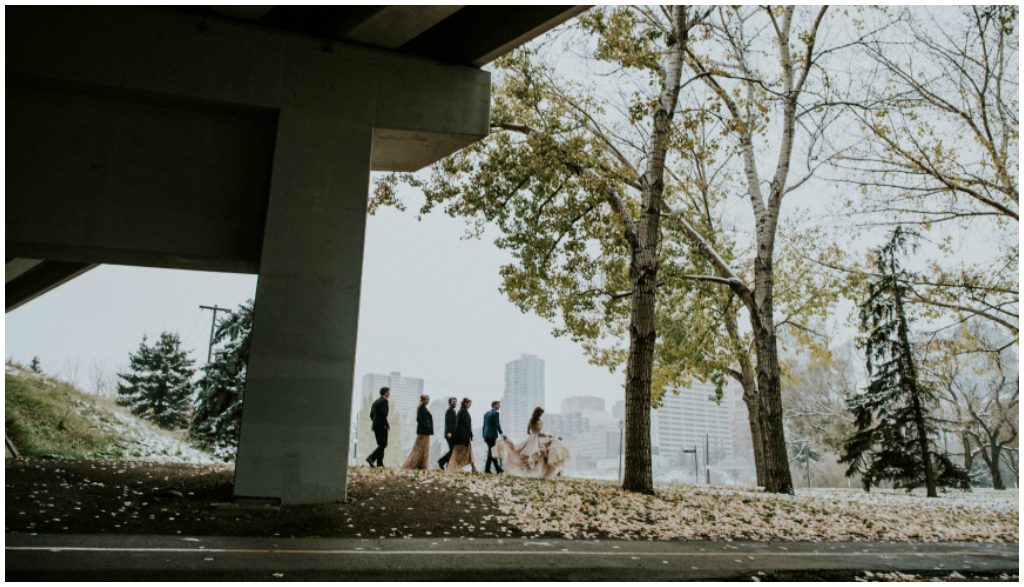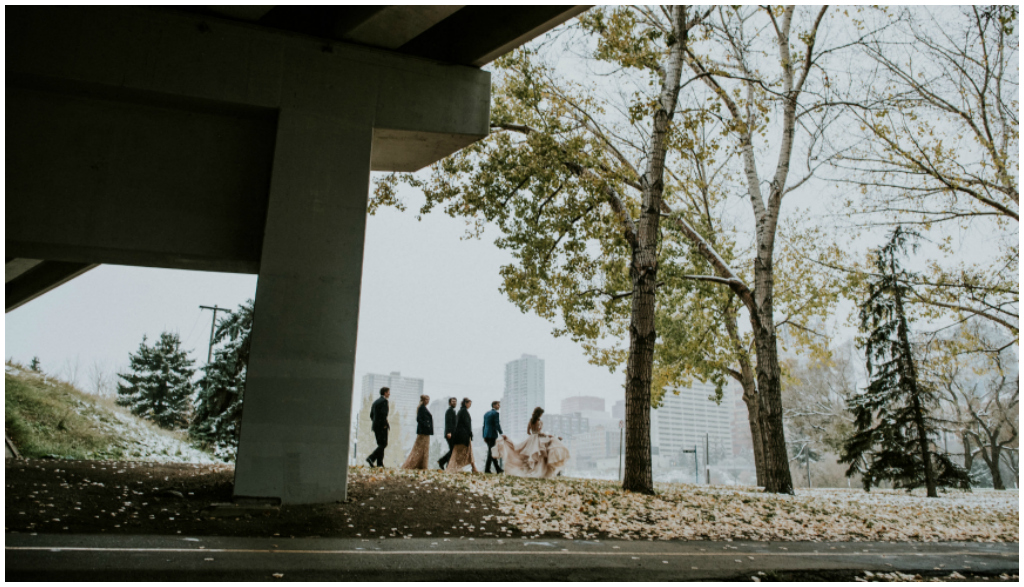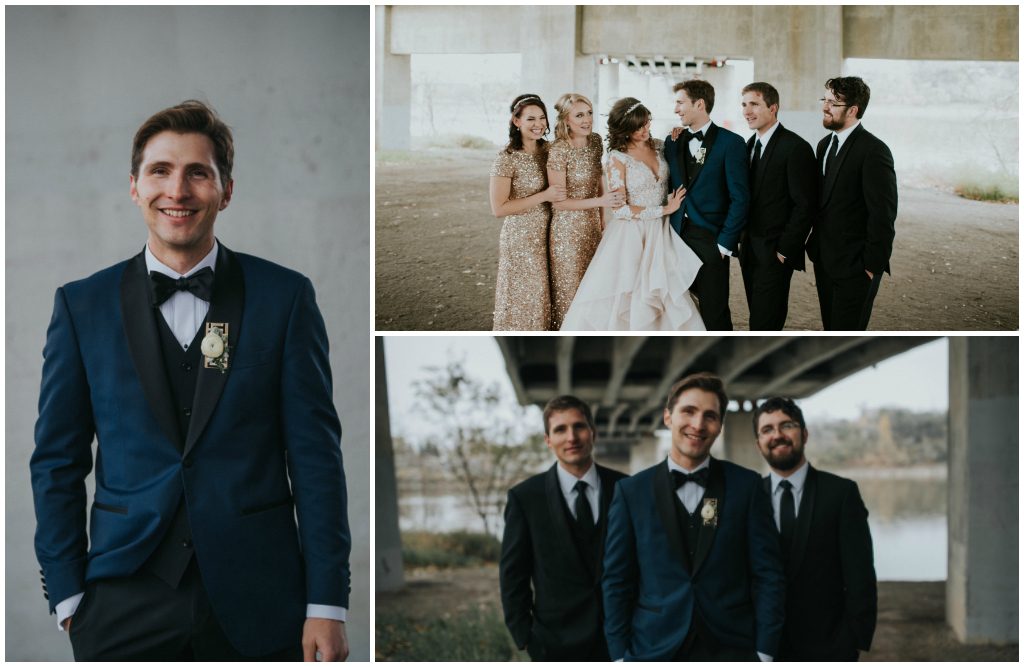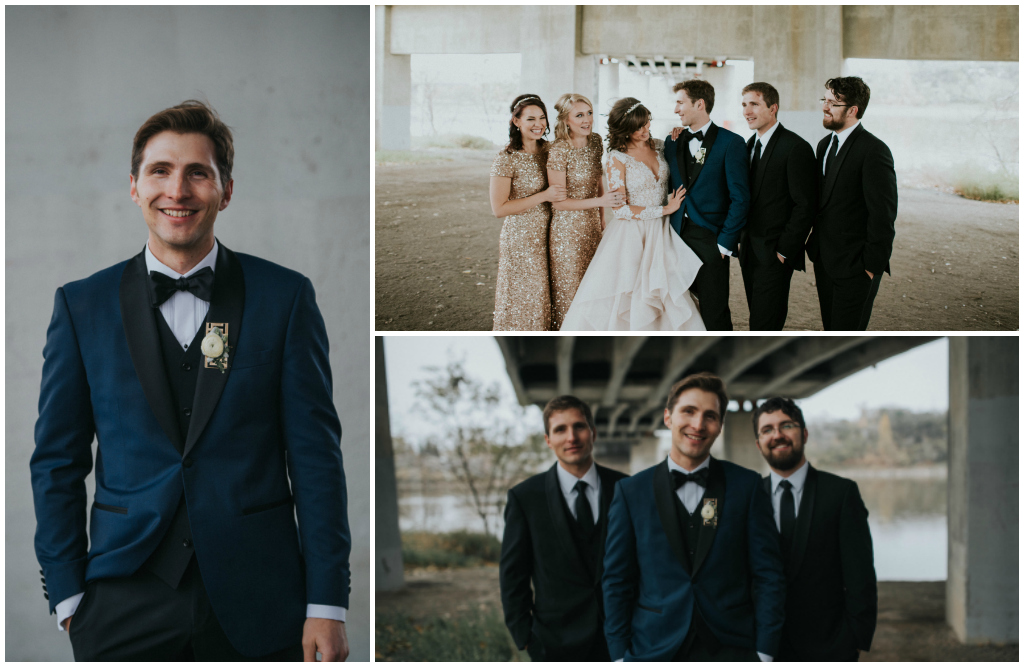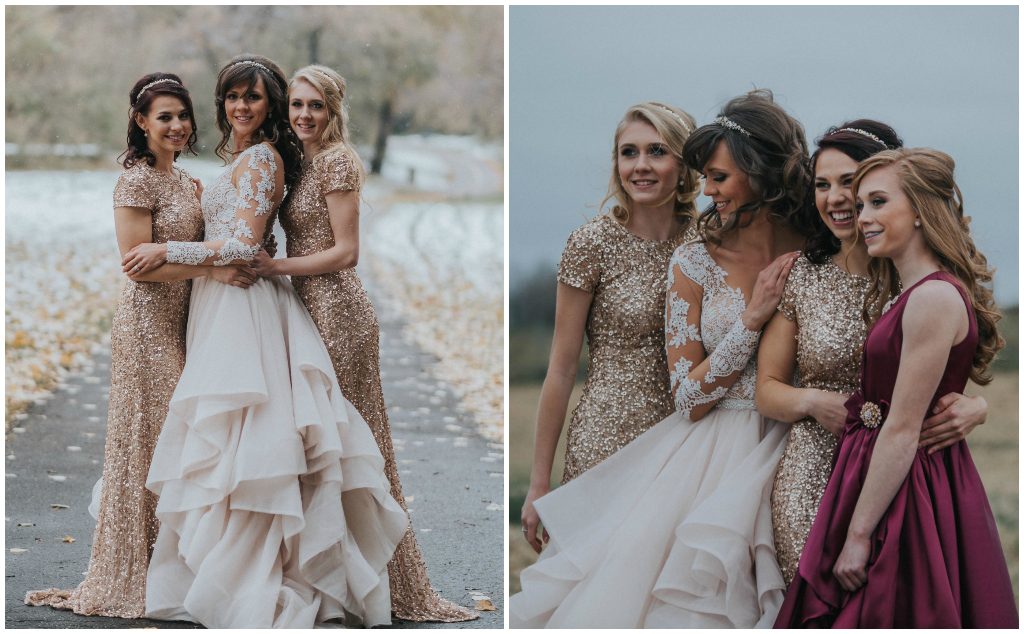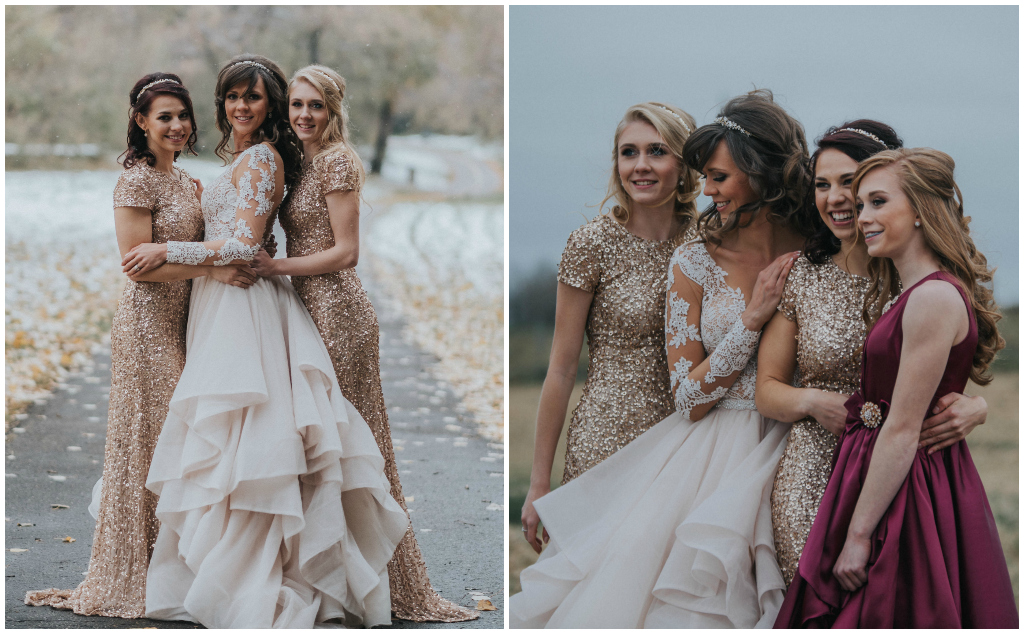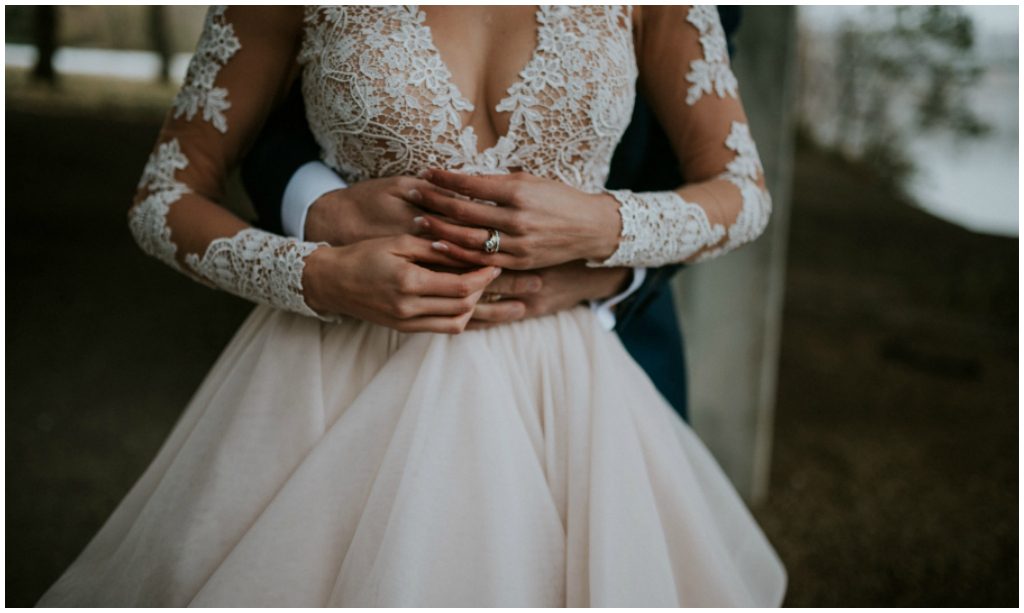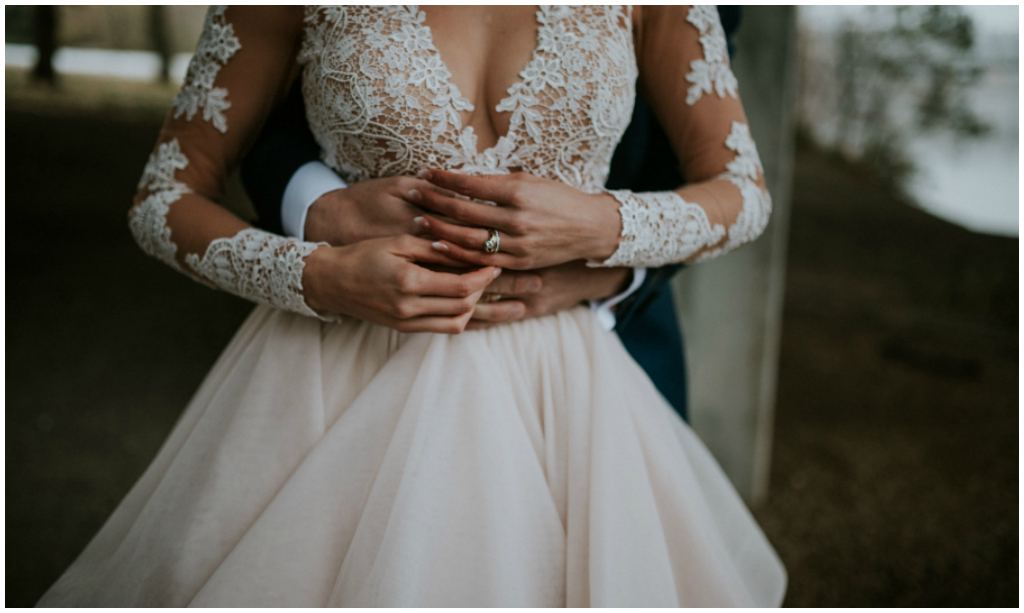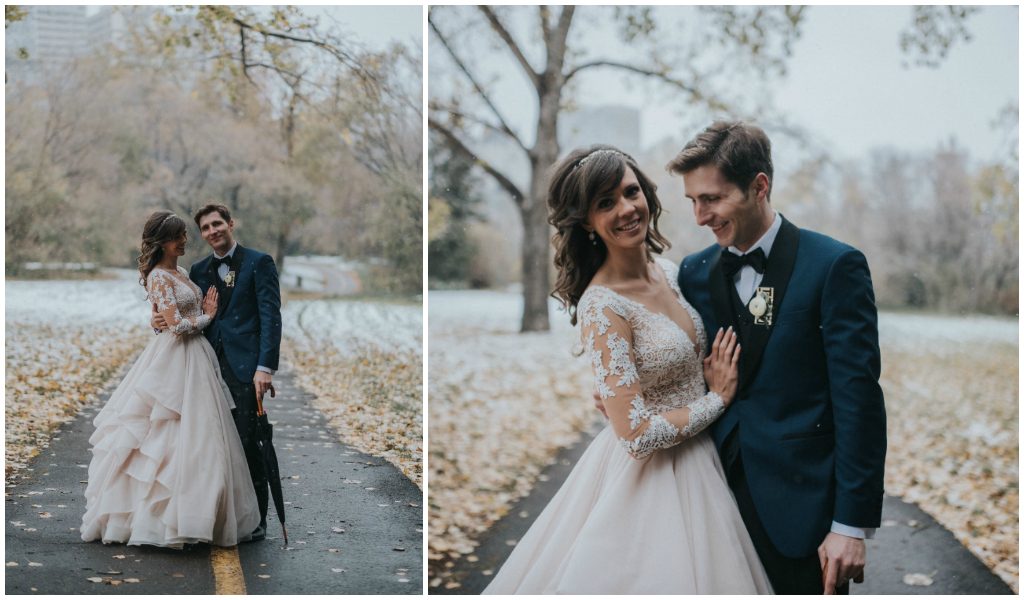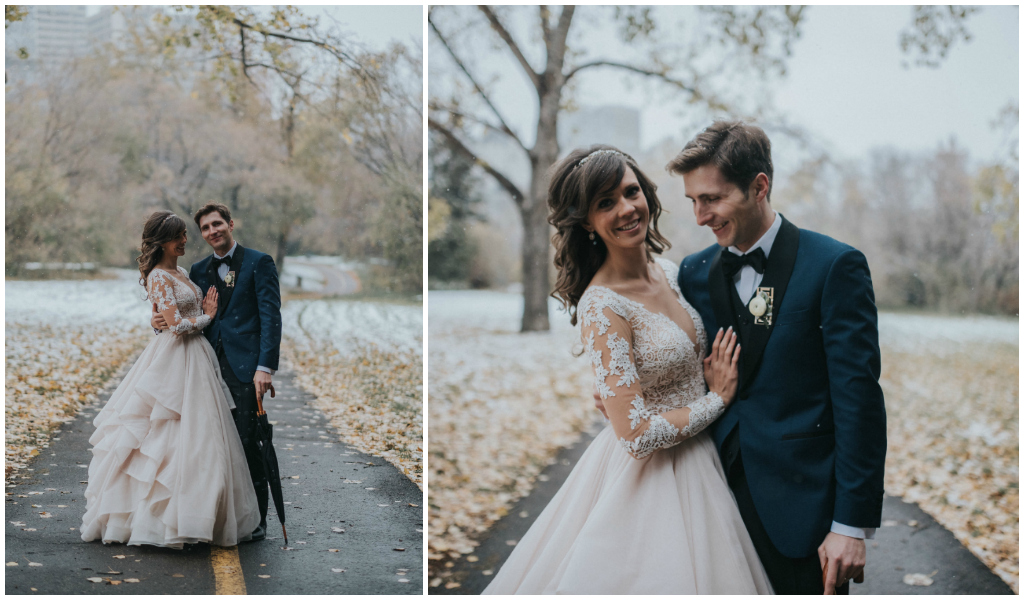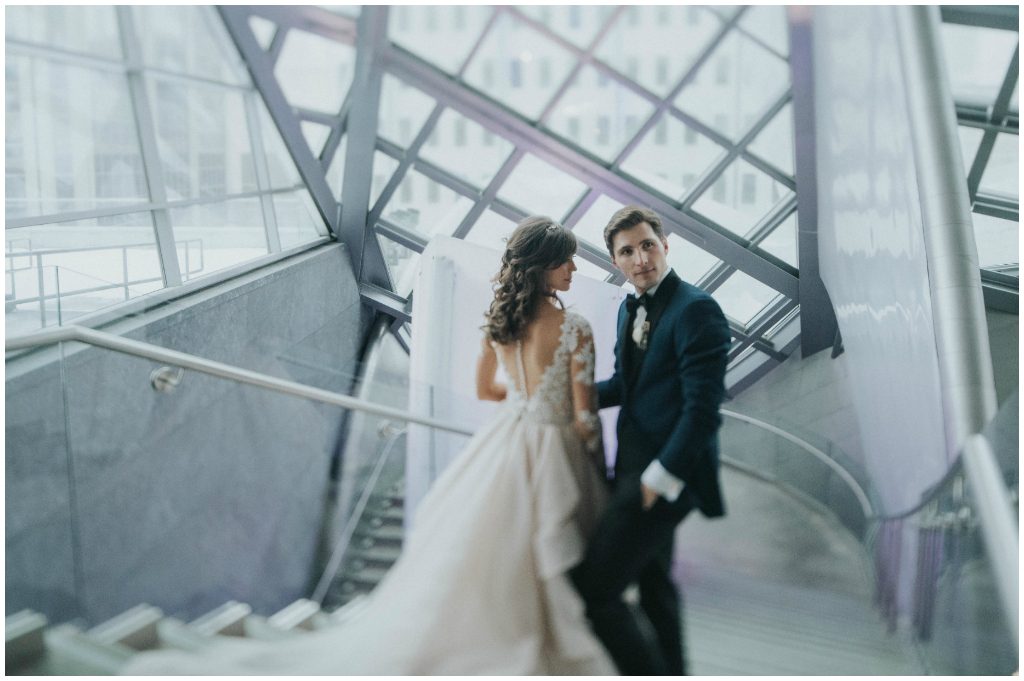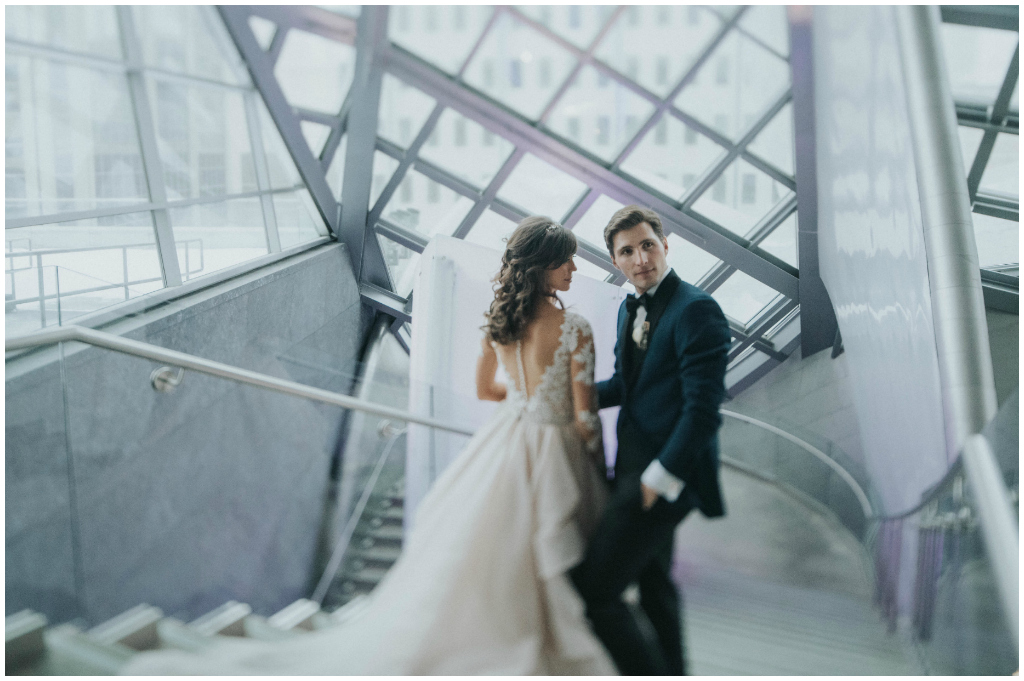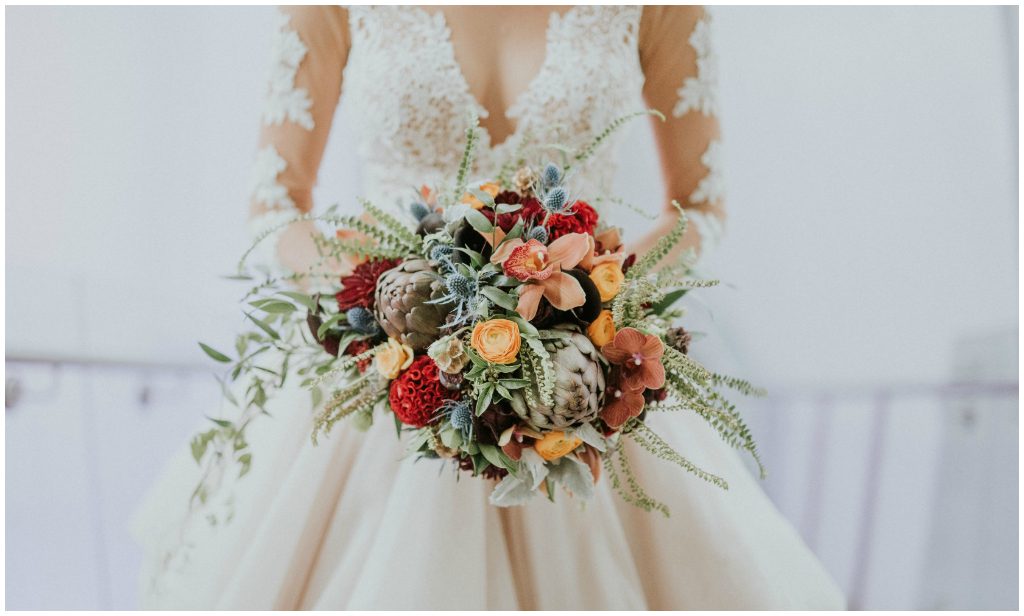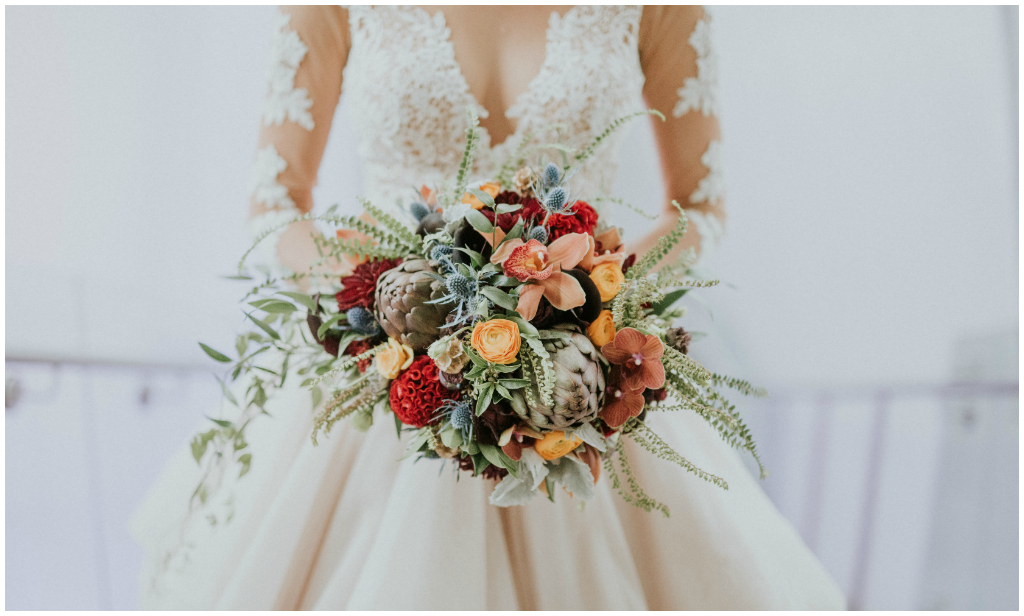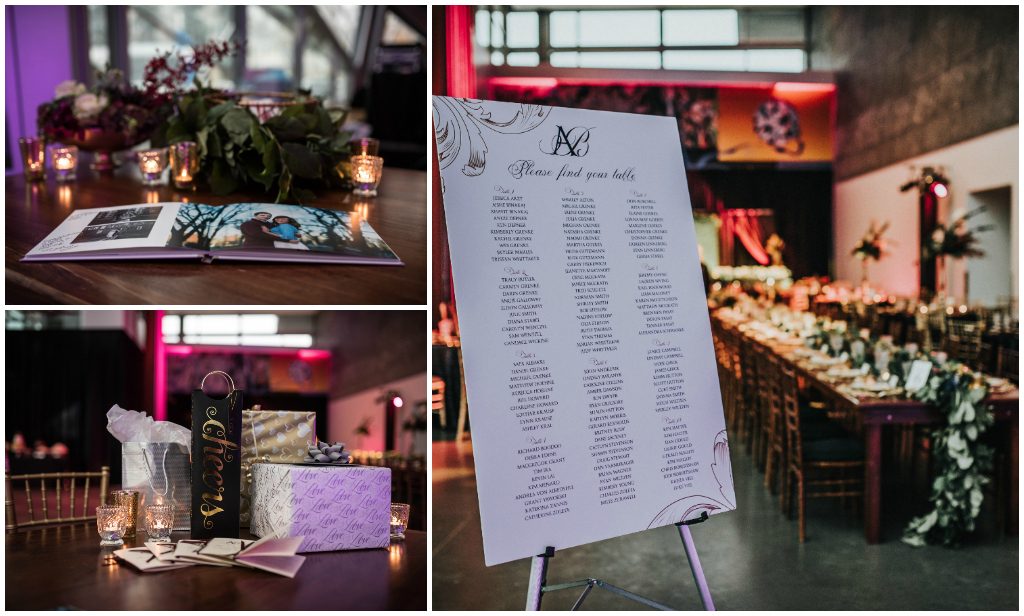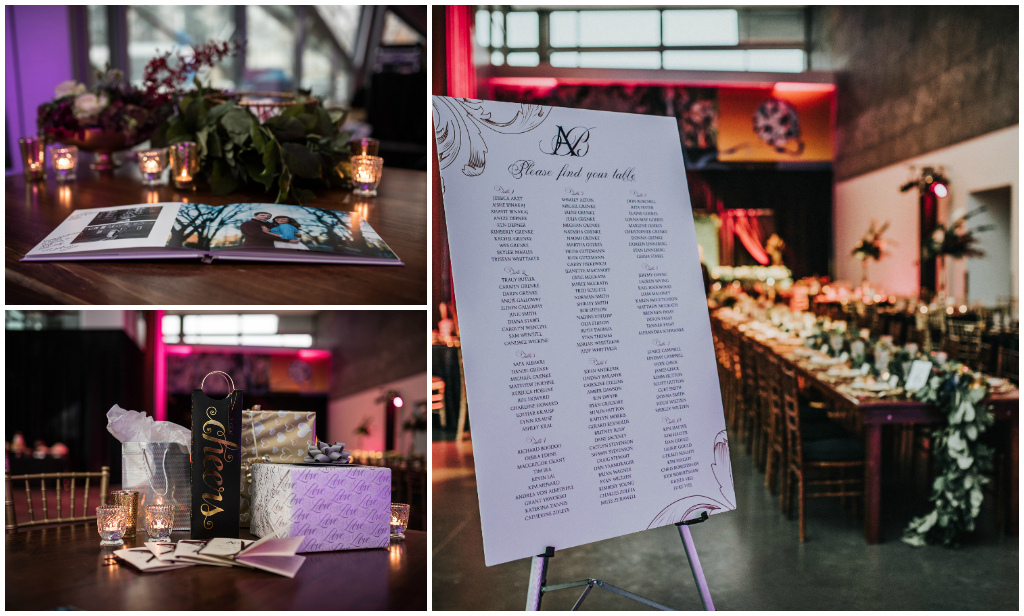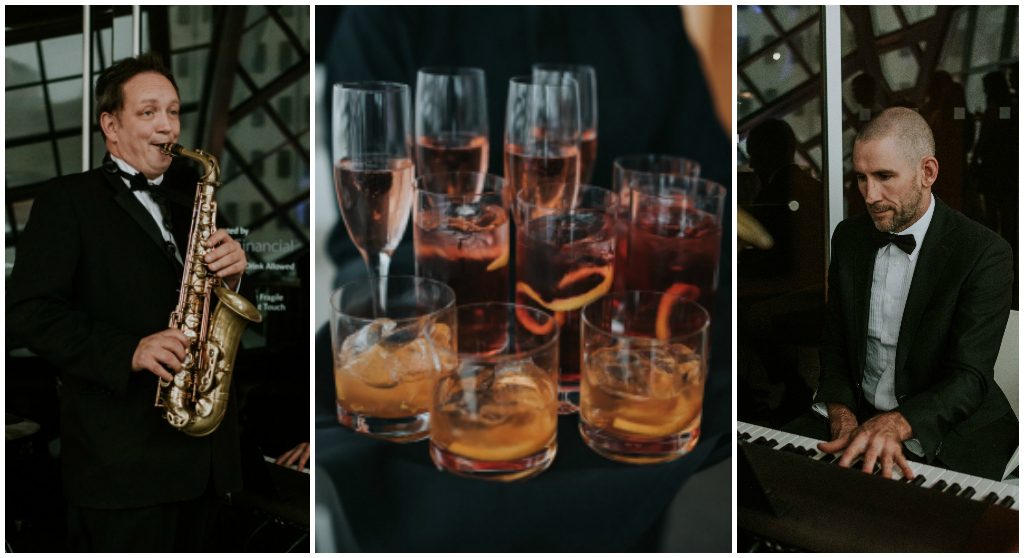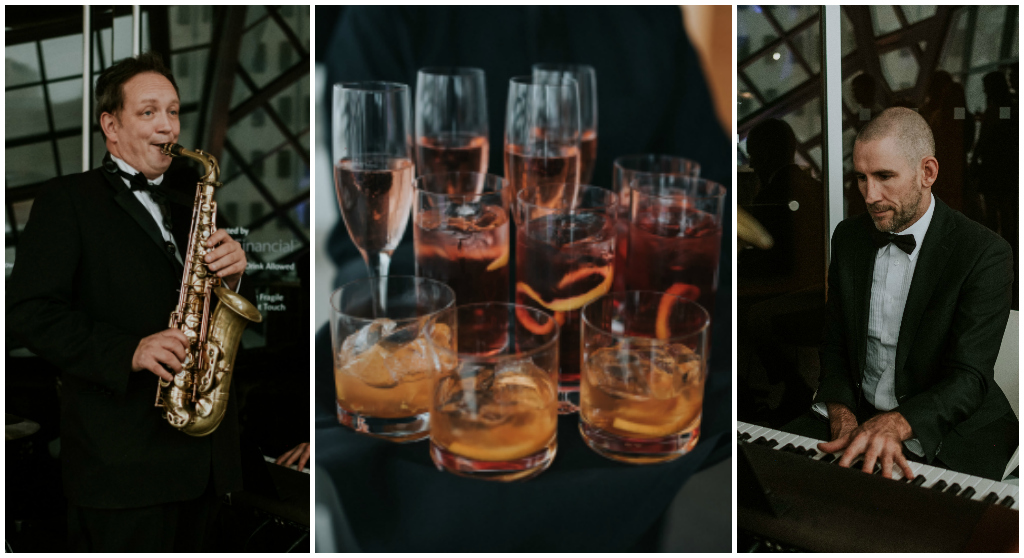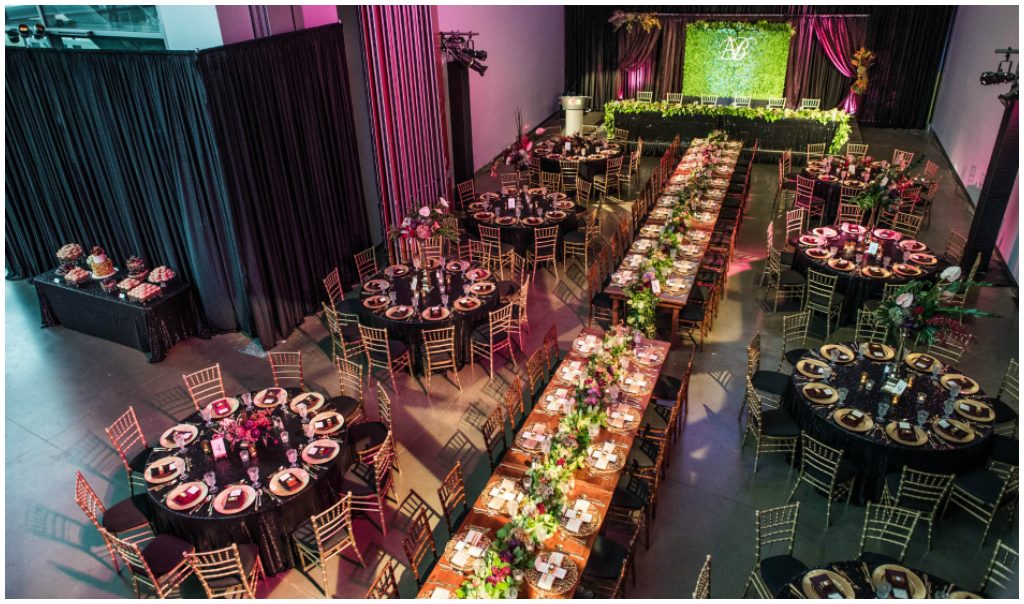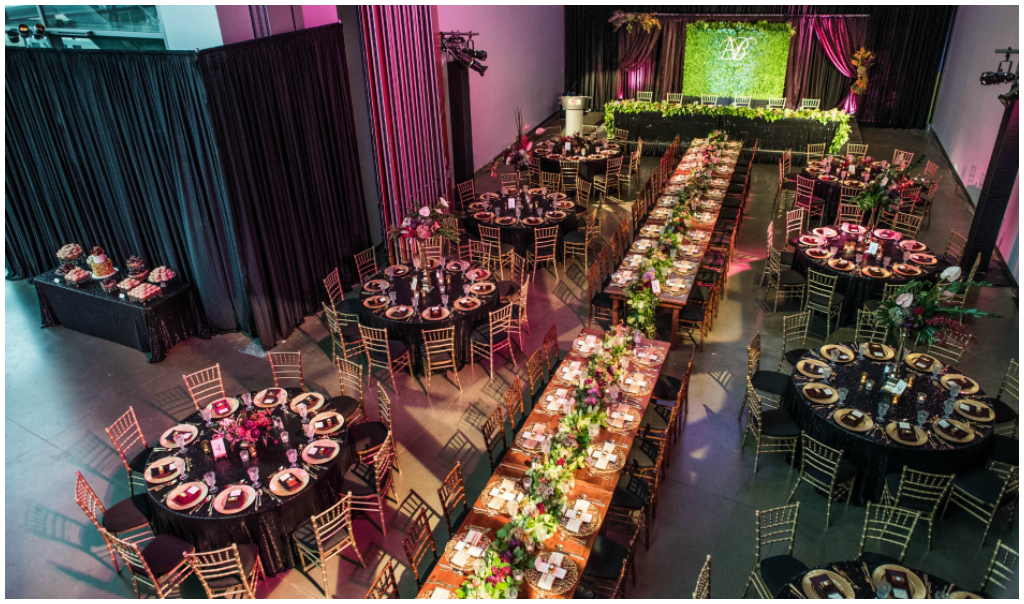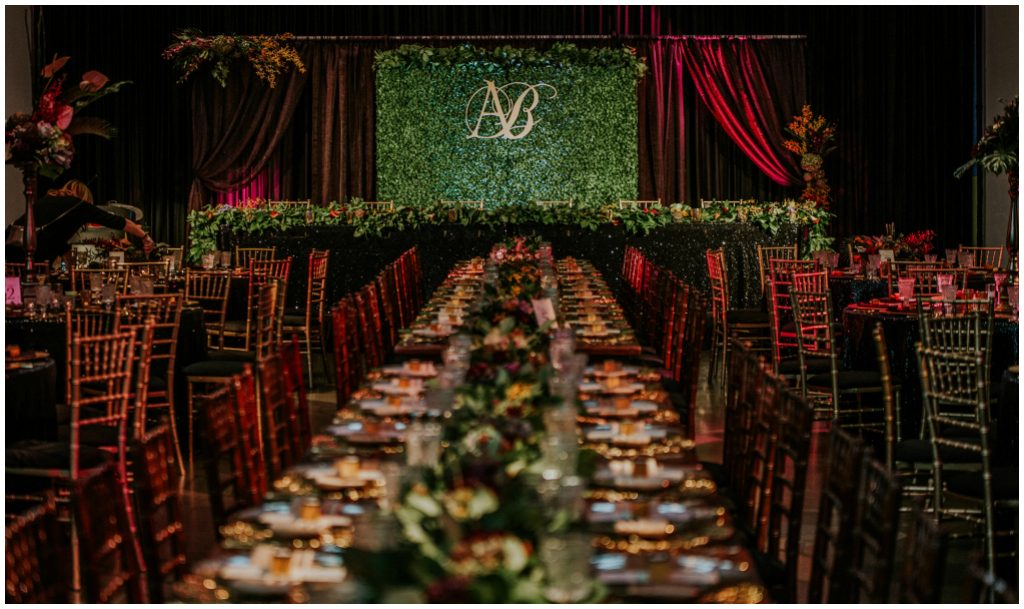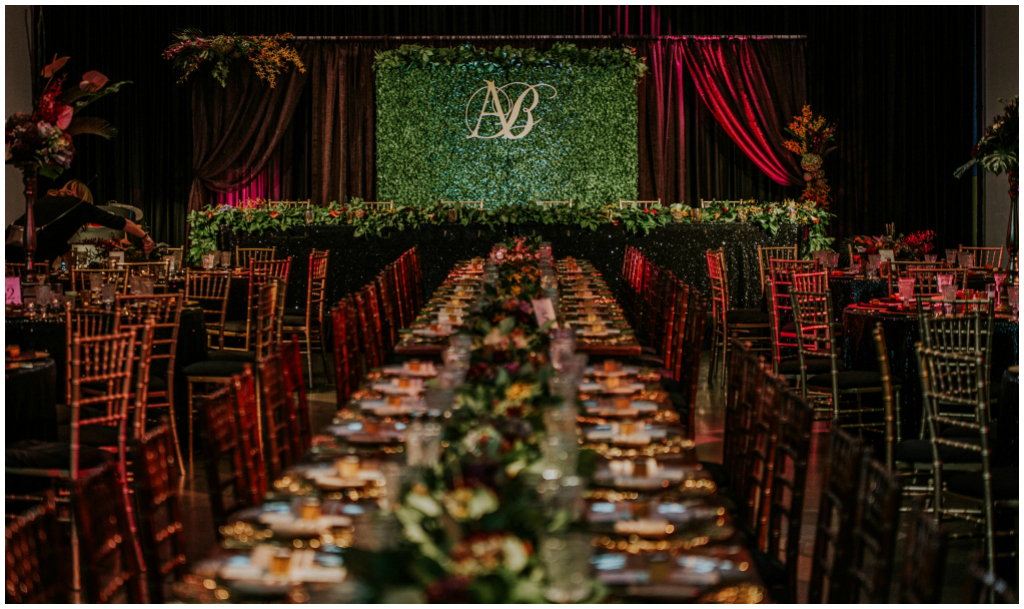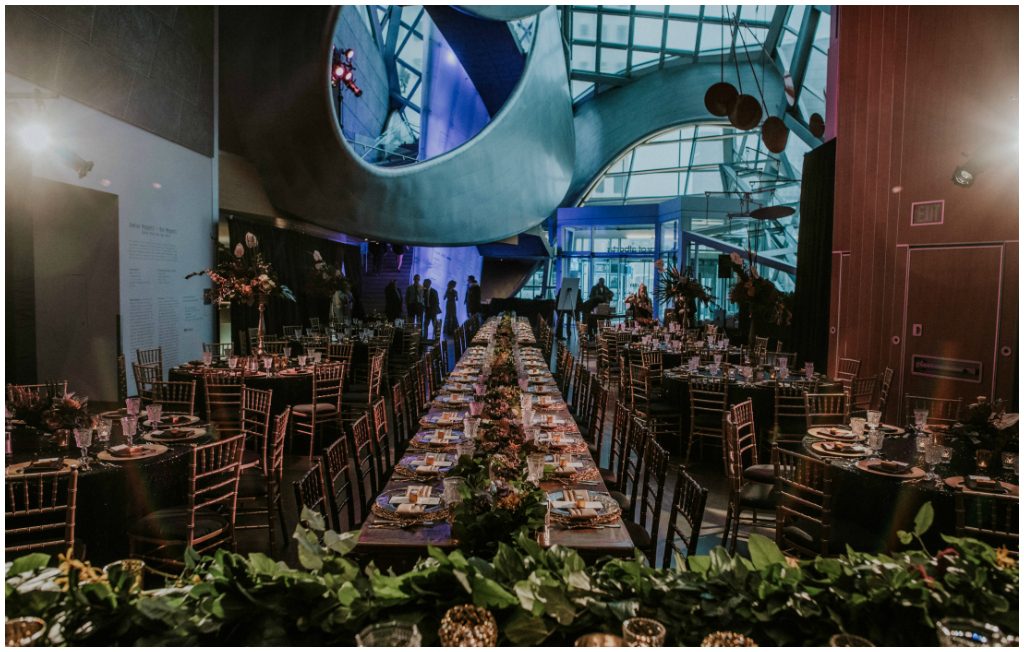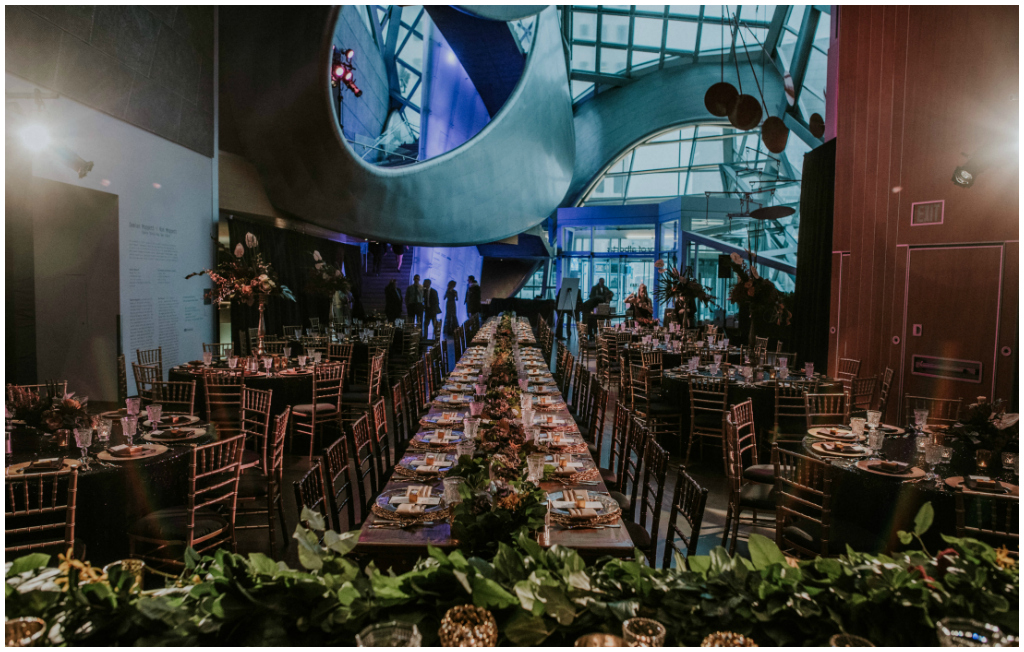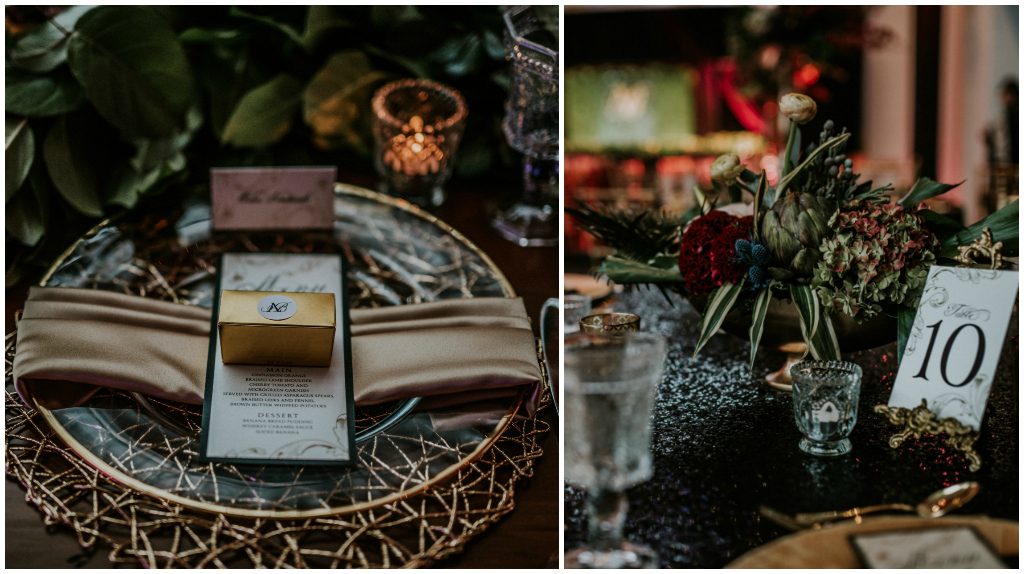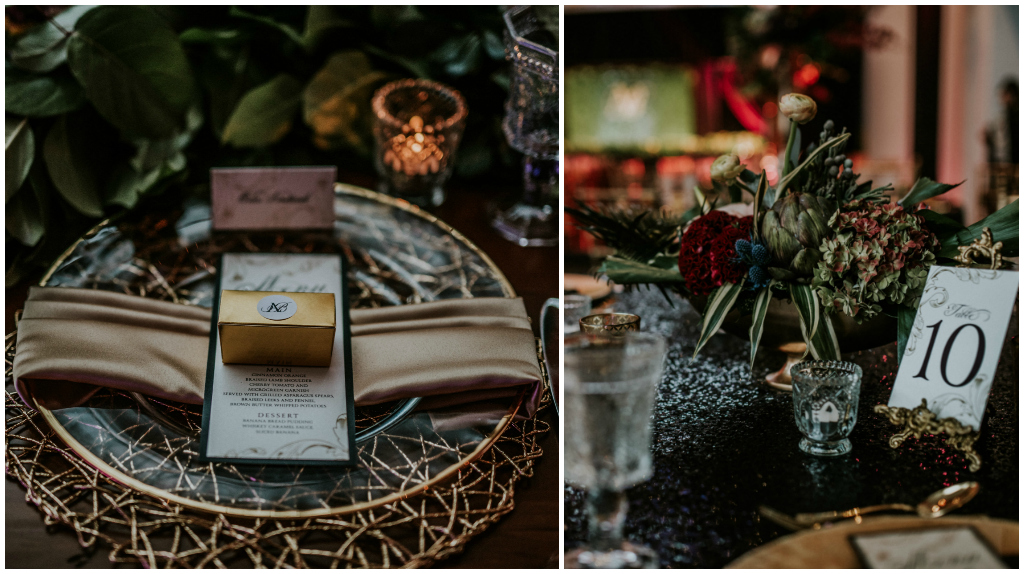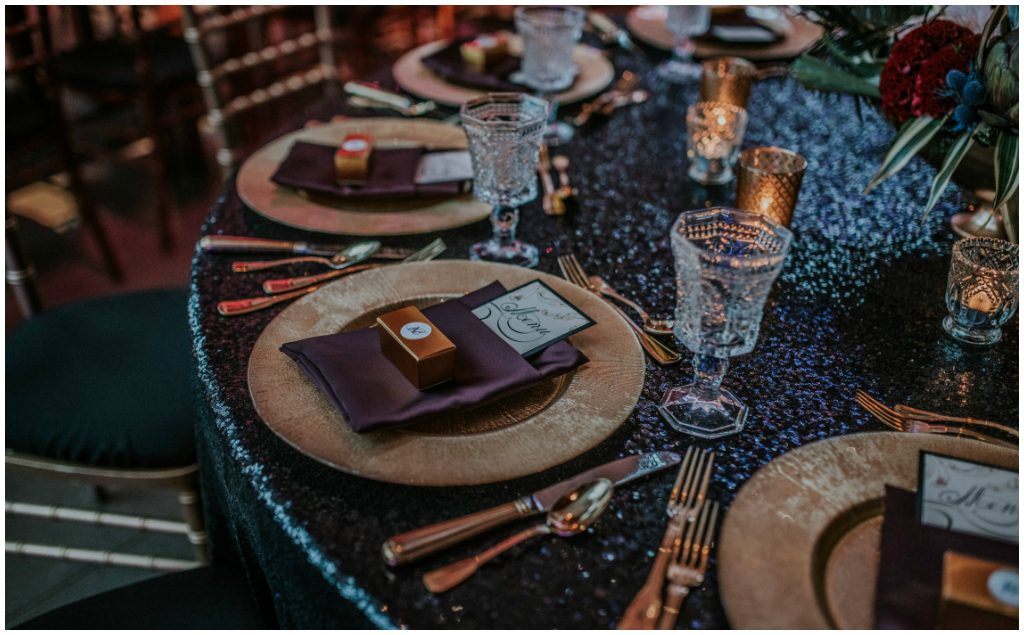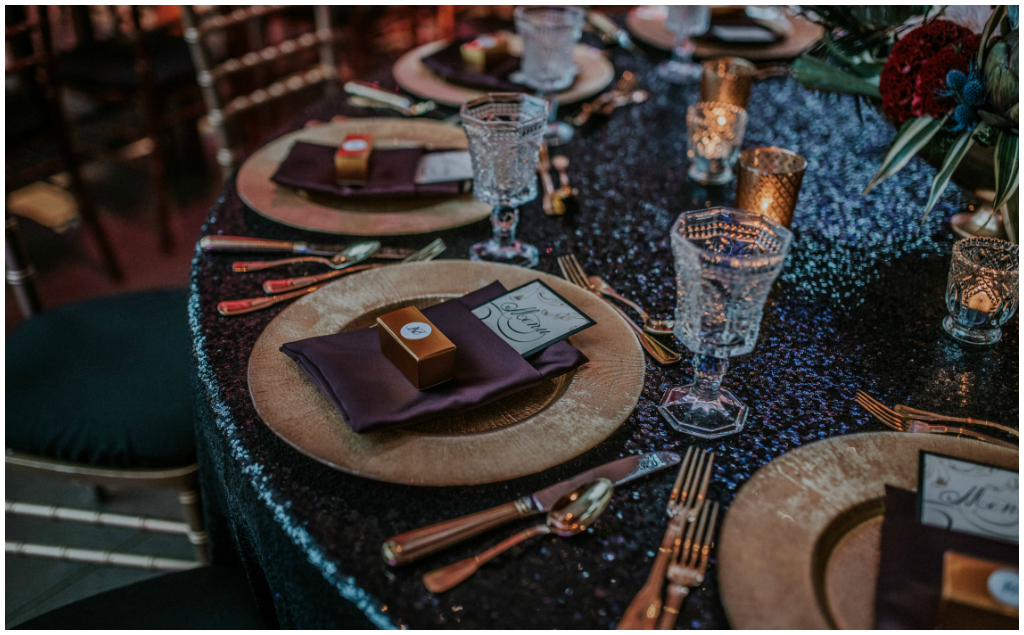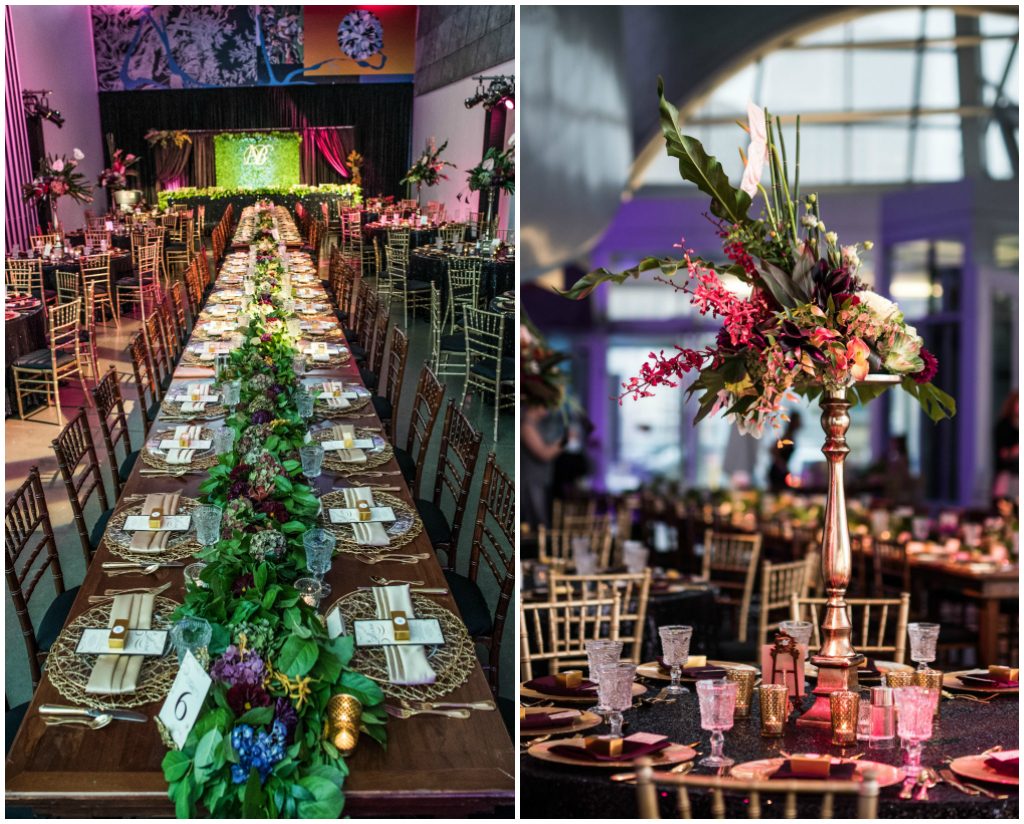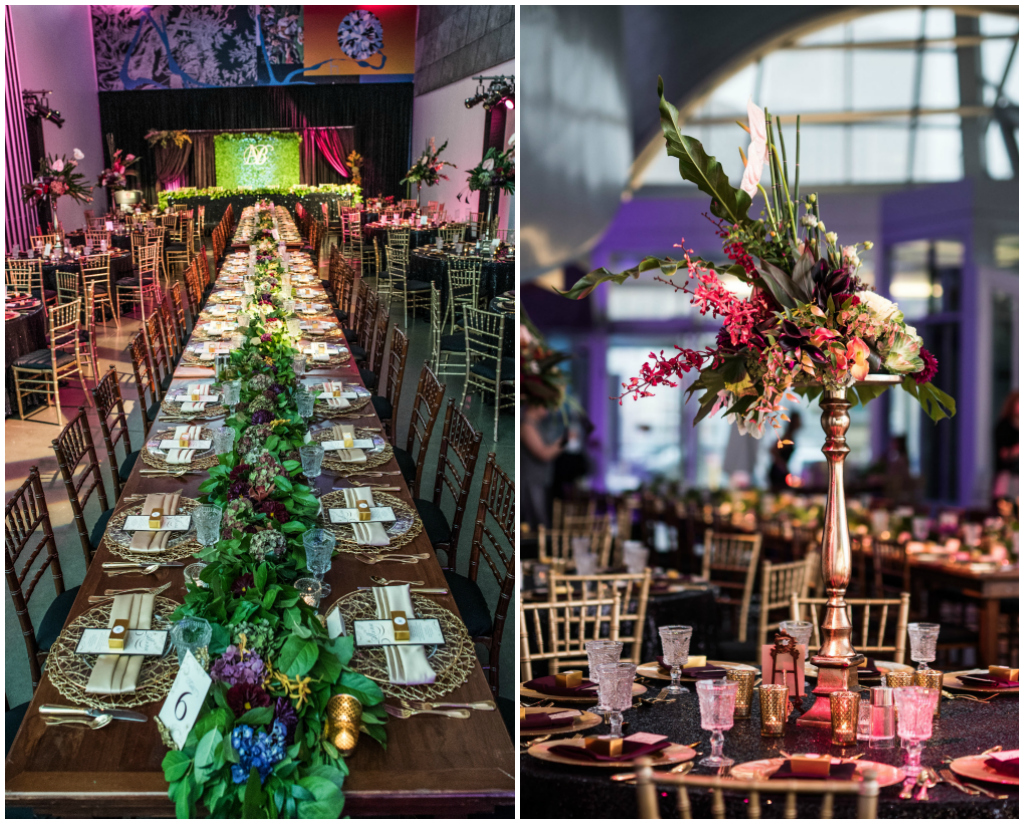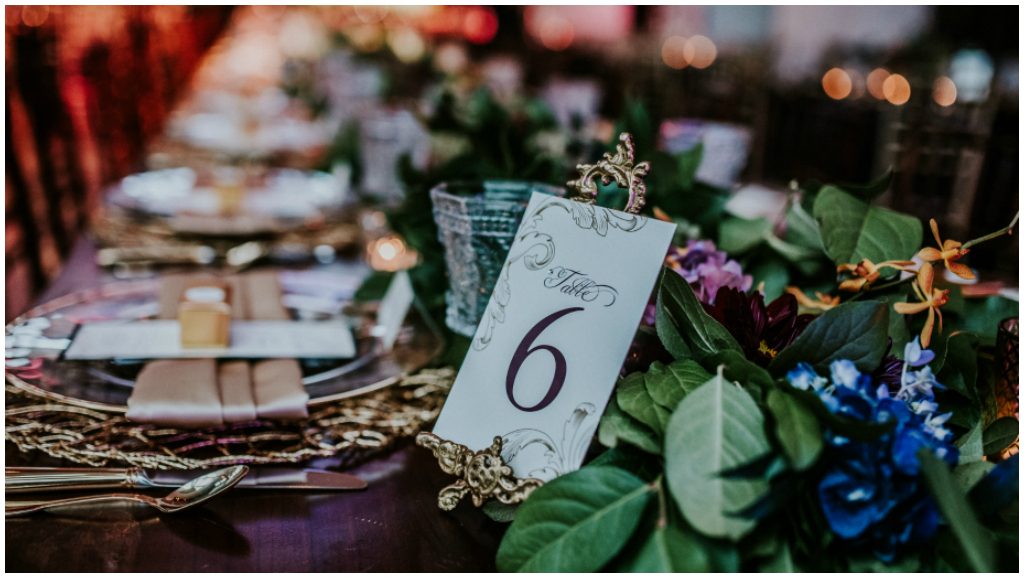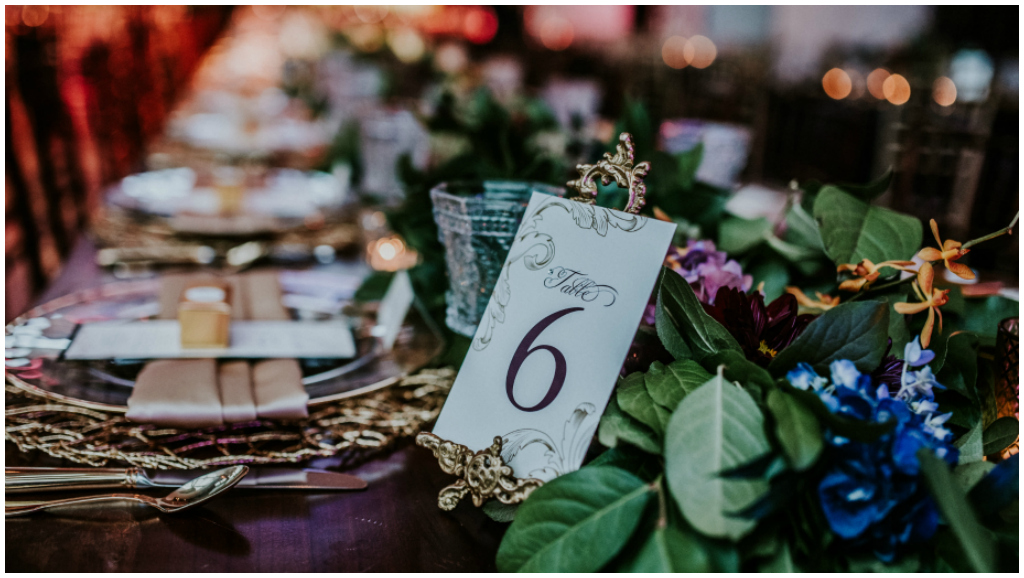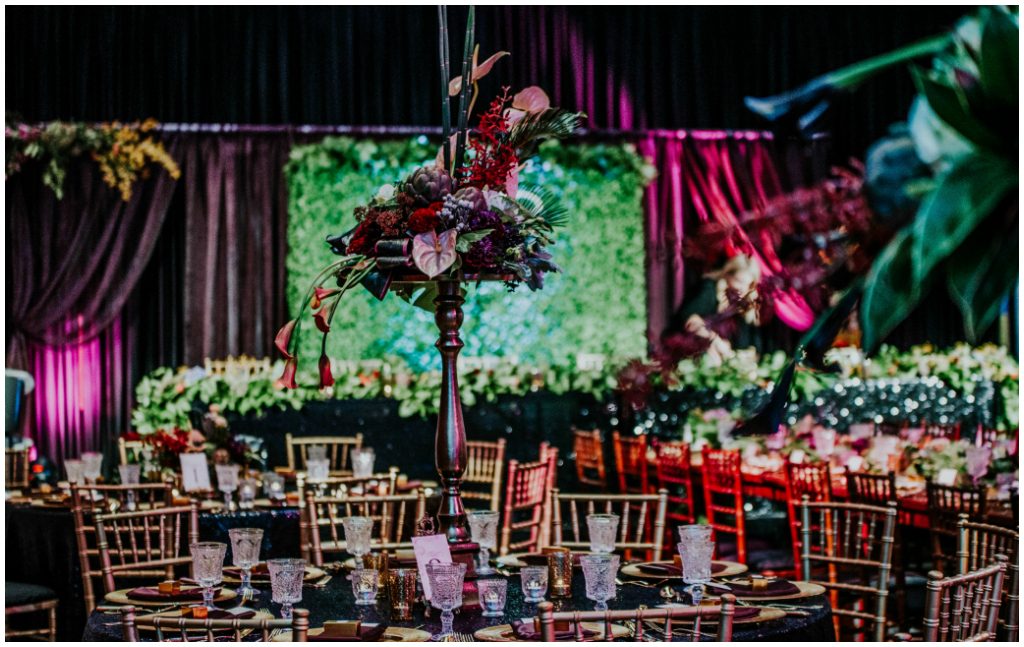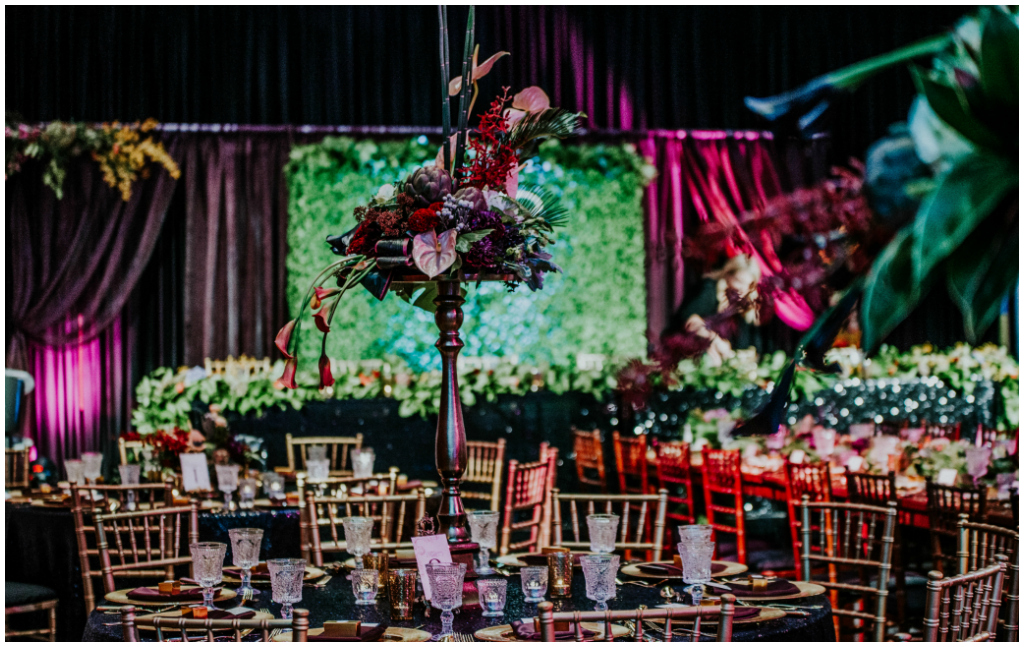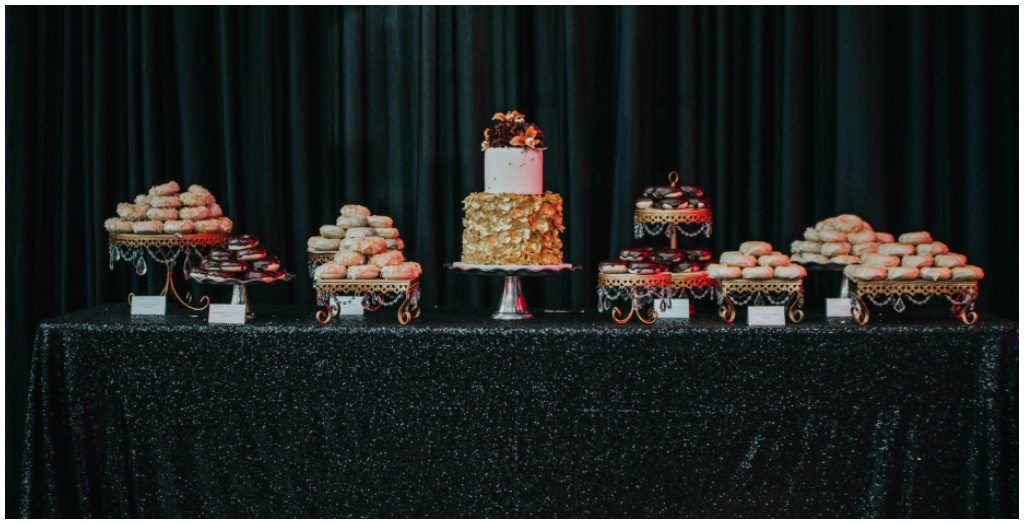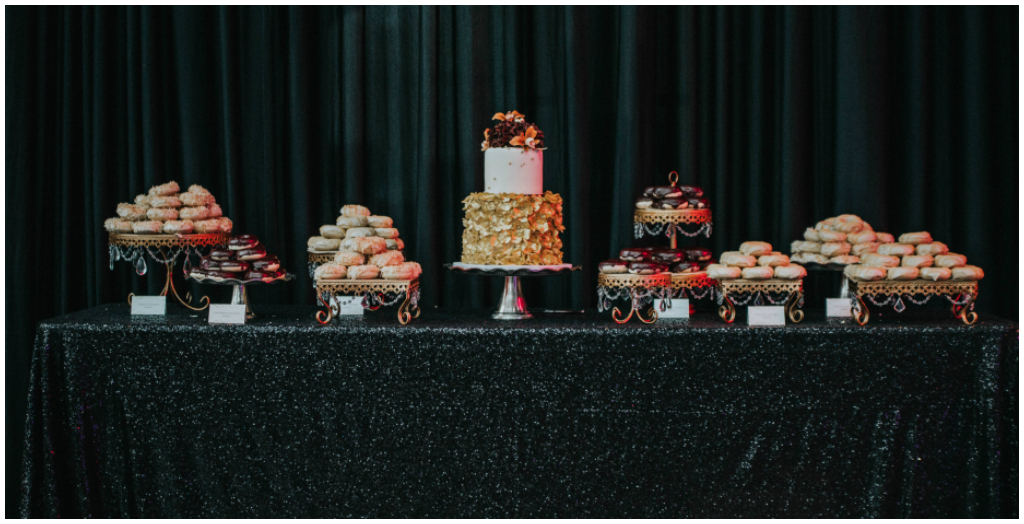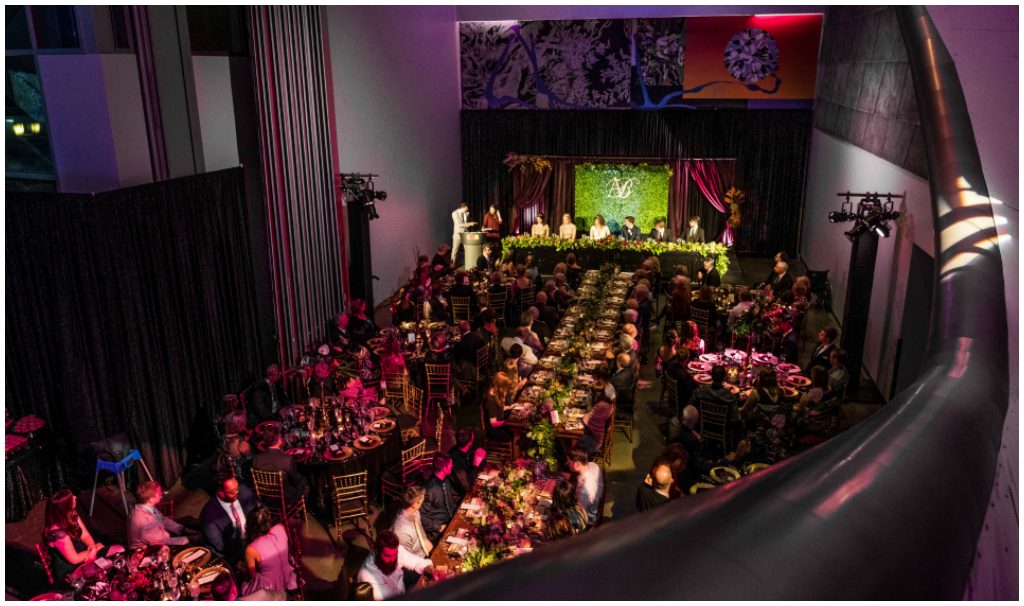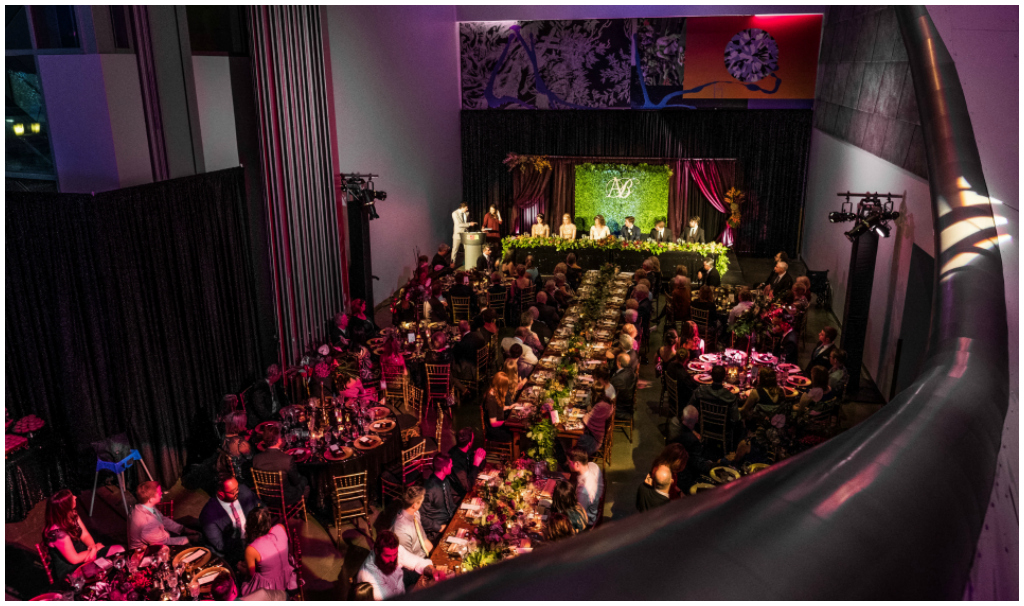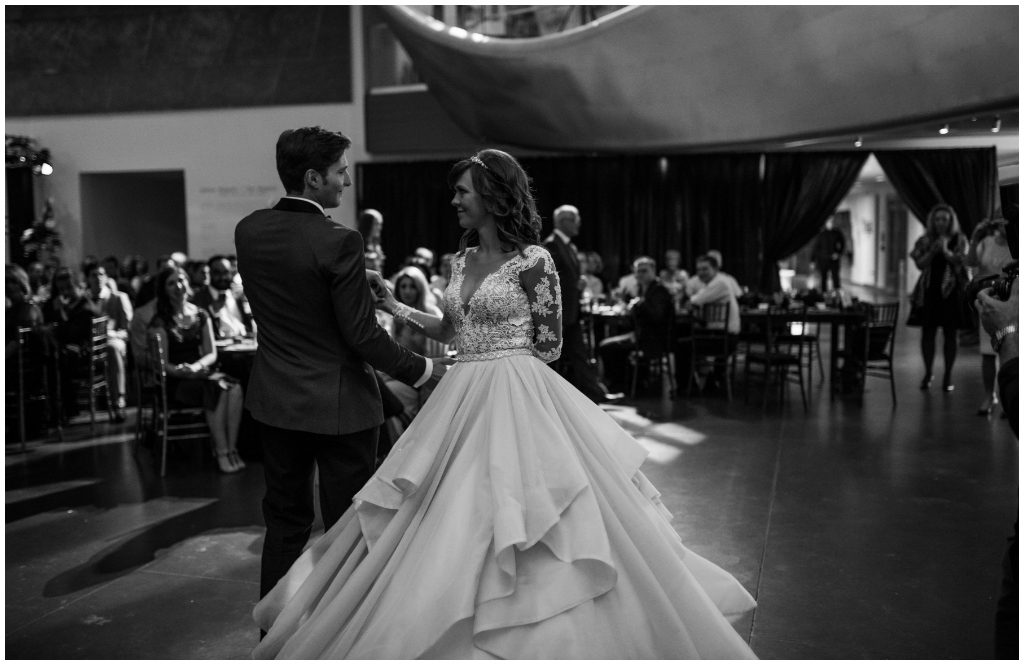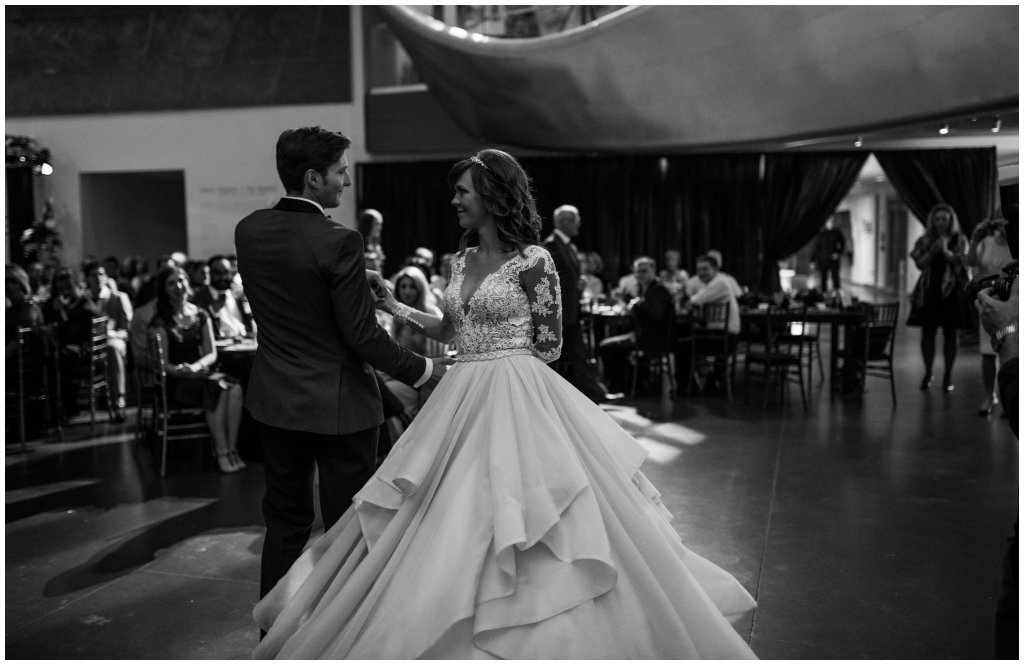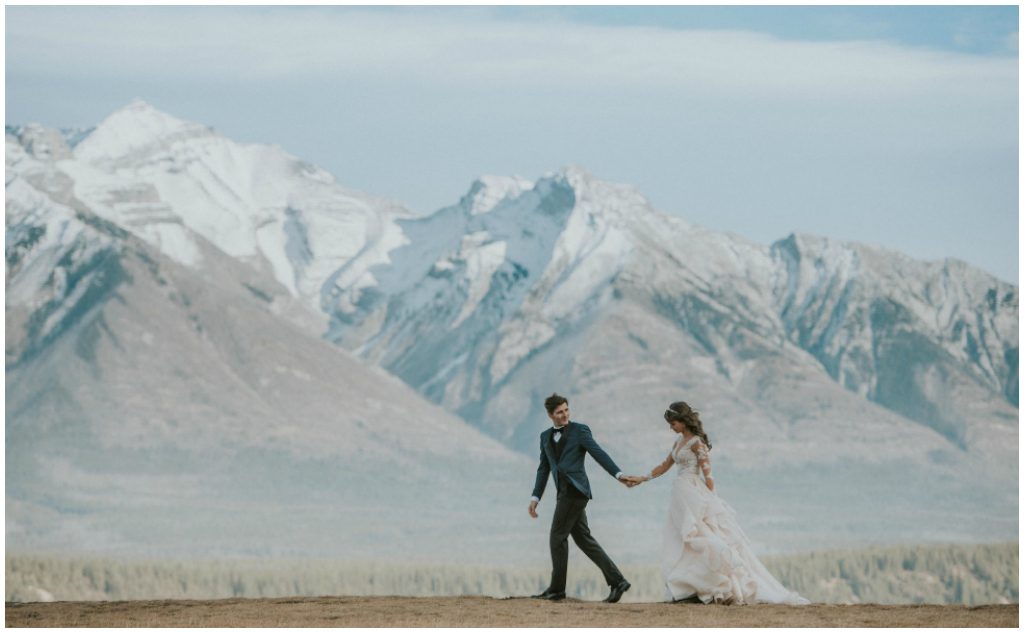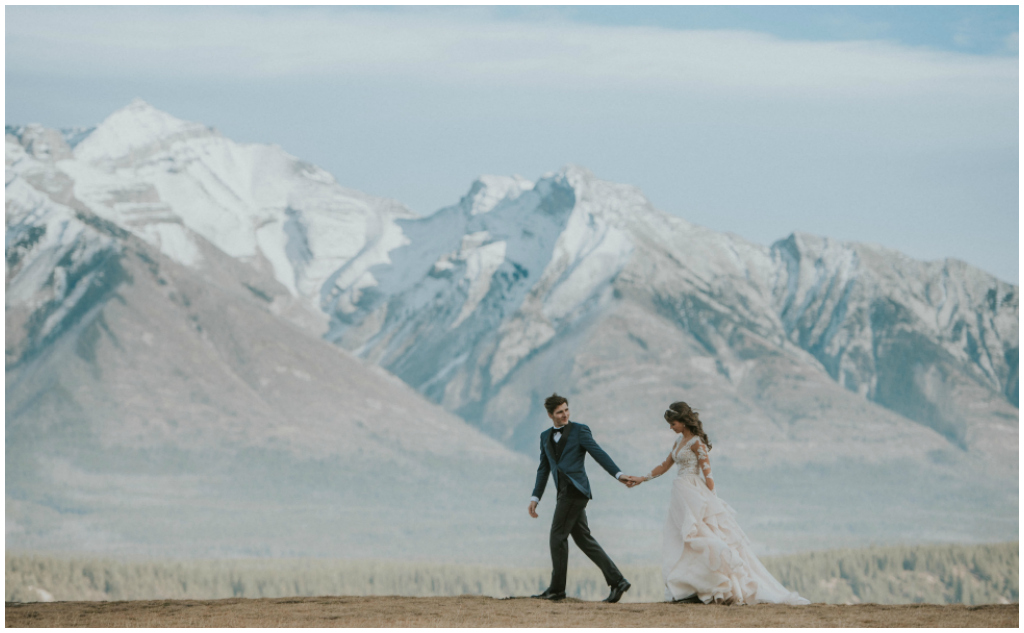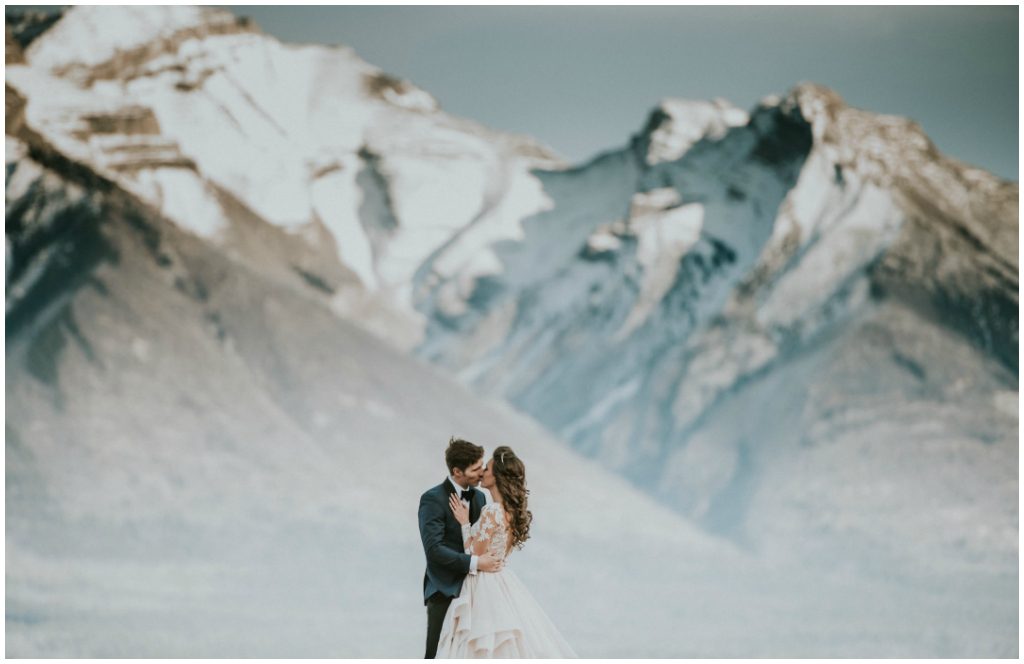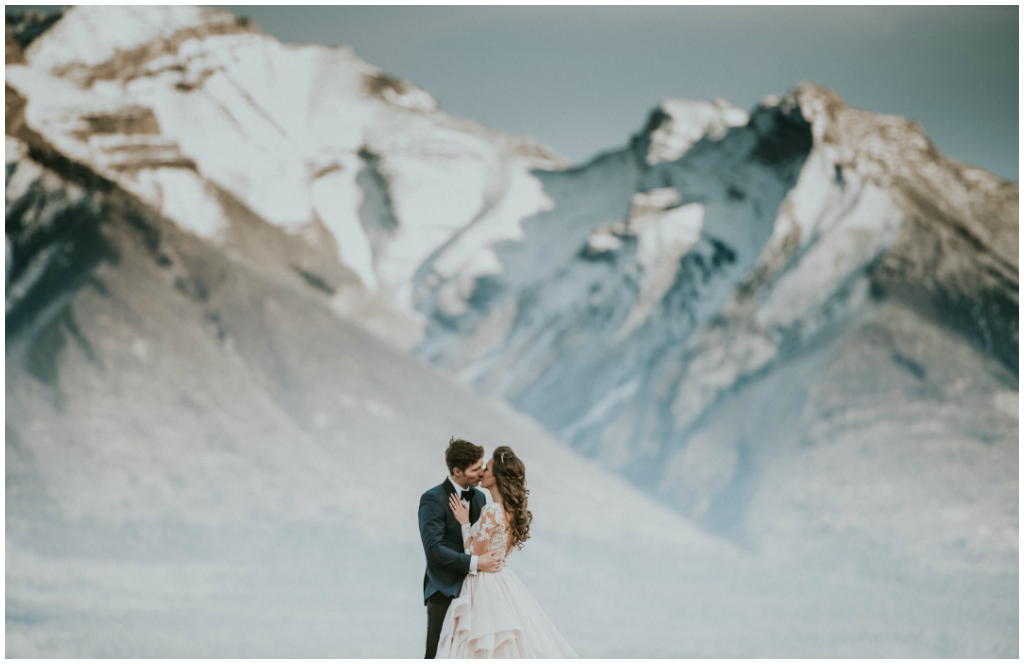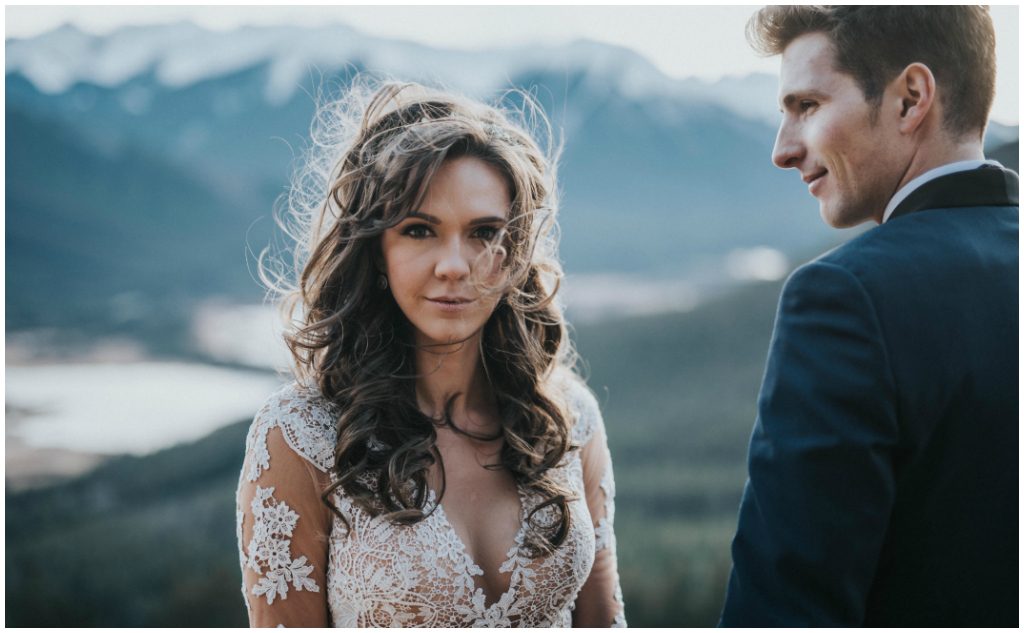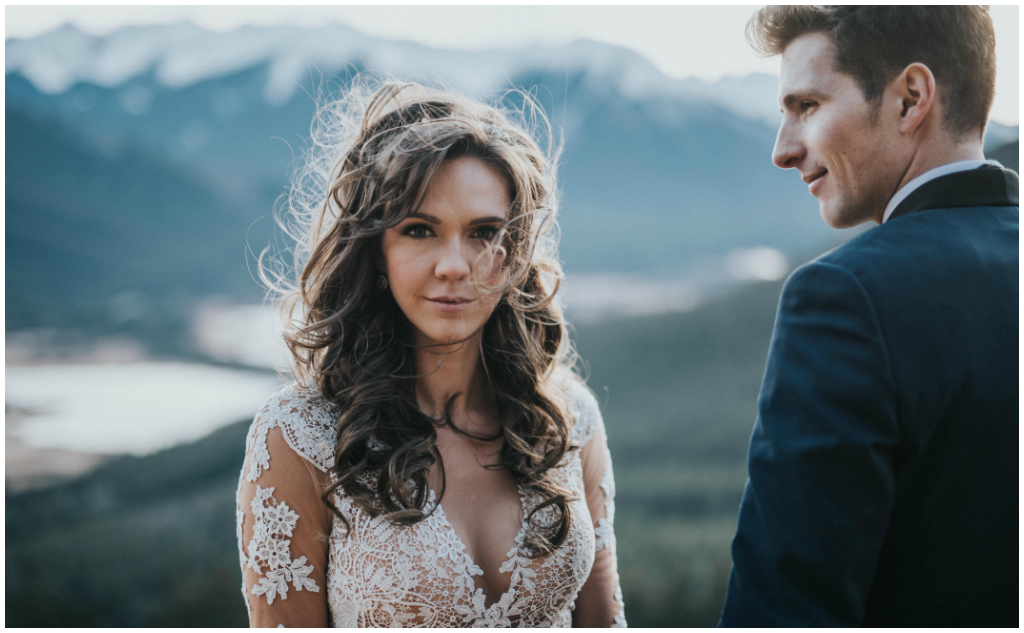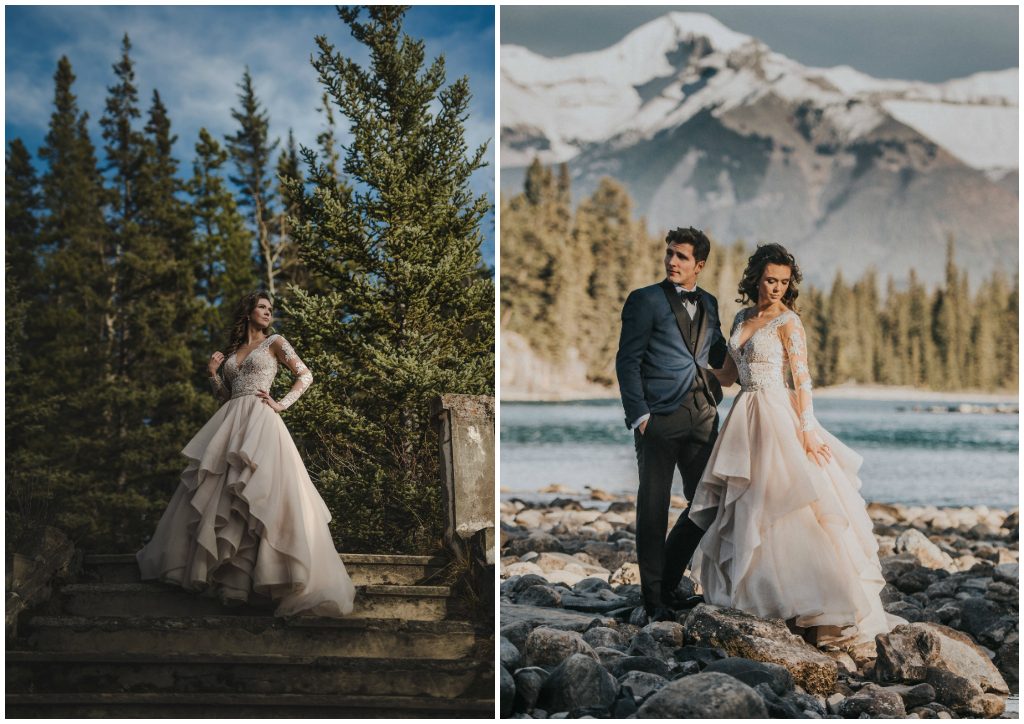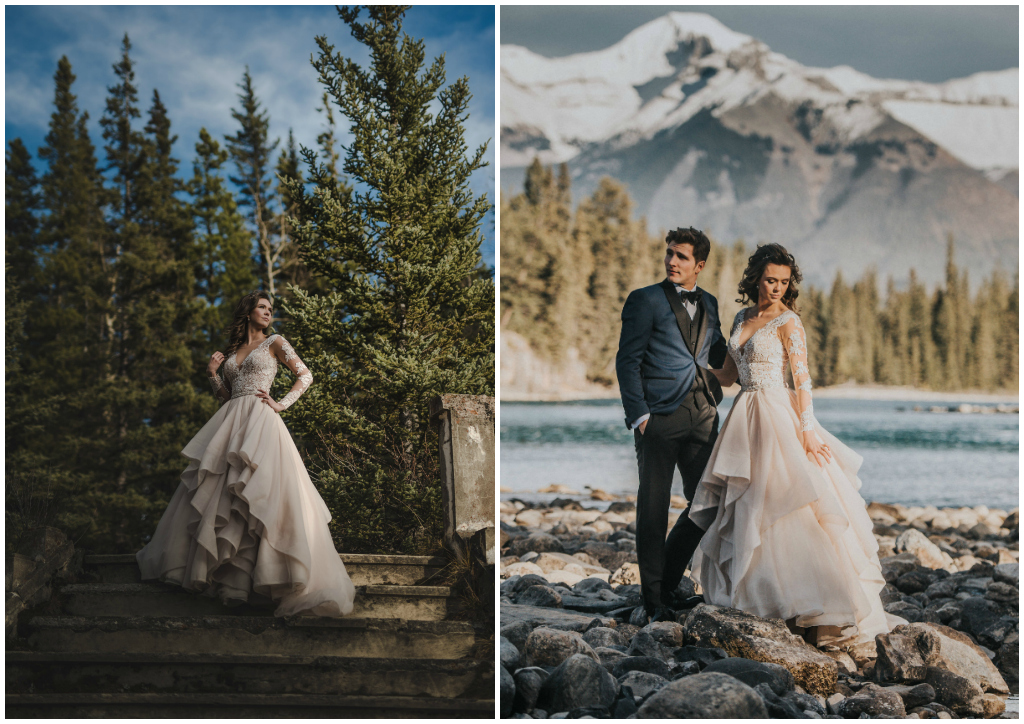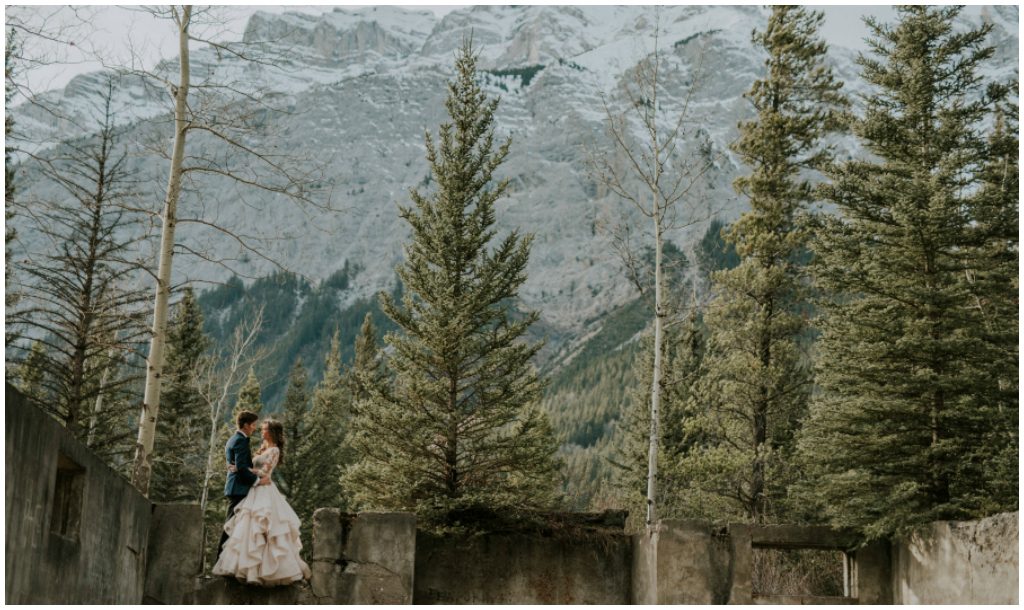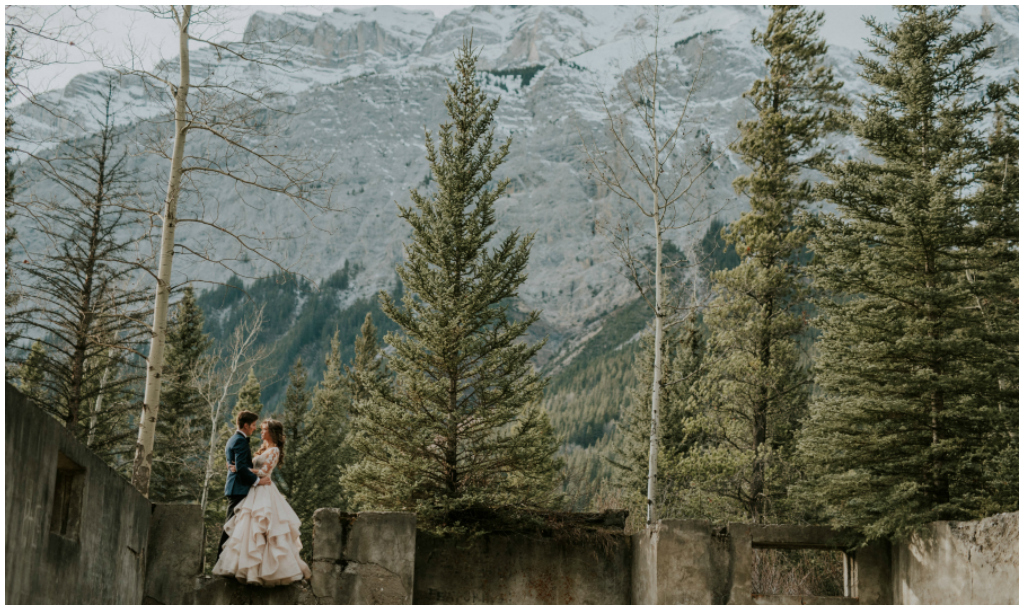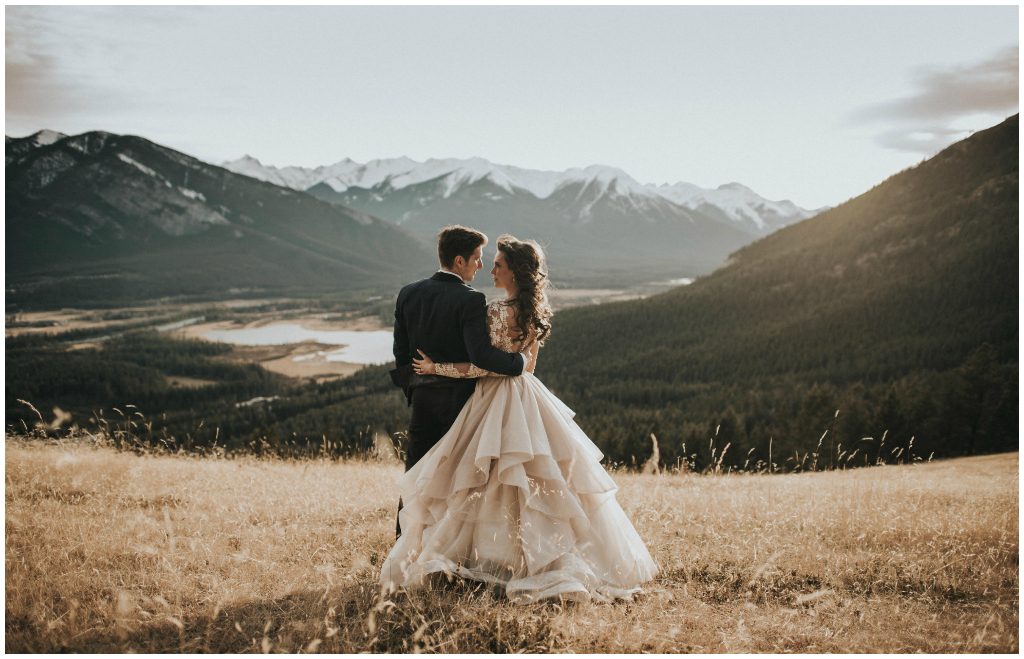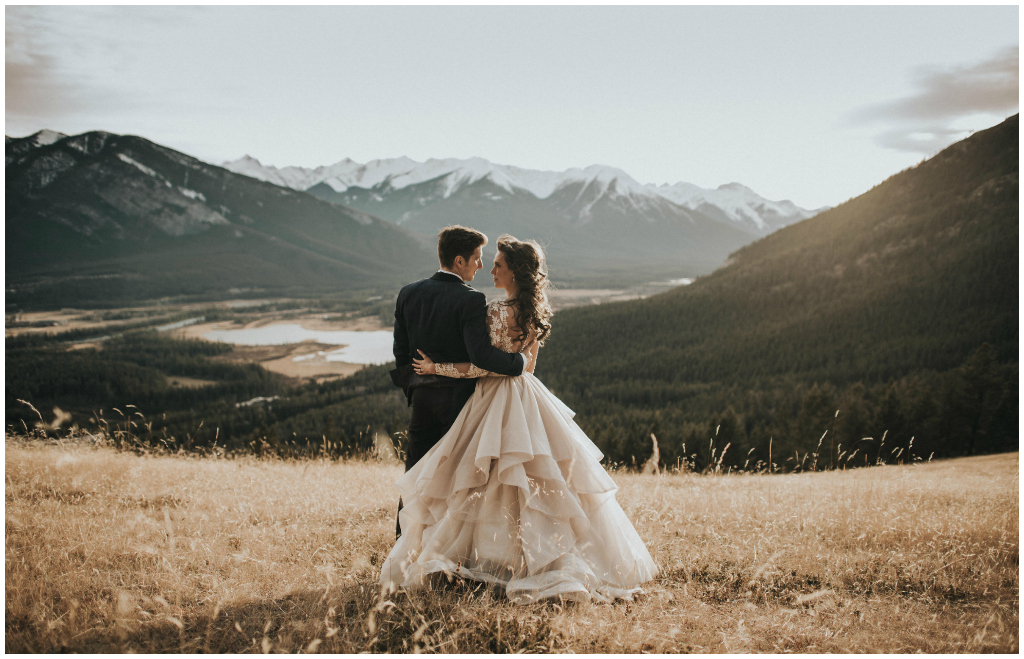 Jennifer + Team | Jennifer Bergman Weddings
Edmonton Wedding Planning + Design
+  +  +  +  +  +  +  +  +  +  +
Credits:
SaveSaveSaveSaveSaveSaveSaveSaveSaveSaveSaveSaveSaveSave
SaveSave
SaveSaveSaveSaveSaveSave
SaveSaveSaveSave
SaveSave
SaveSave
SaveSave
SaveSave