Posts Tagged: Jennifer Bergman Destination Wedding Coordinator
05/7/22
Residing in Toronto, Jocelyn and Naheed wanted to host a destination wedding in the majestic Rockies to bring together their loved ones from across the country (and beyond). The Fairmont Jasper Park Lodge fit the bill as the perfect venue for their weekend of events.
The weekend kicked off with a welcome event held in the Golf Clubhouse, complete with live music and a food truck serving sweet treats and traditional East African delights.
The next morning, Jocelyn and her crew had their Mehndi done while enjoying brunch. Guests joined them on the lawn of the Stanley Thompson Cabin to partake in the Pithi and Mandvo – traditional Ismaili ceremonies held before the wedding to bless the couple with well wishes.
Everyone donned their best lehengas and Indian suits for the evening Sangeet held in a clearspan tent on Beauvert Plateau. Set right in front of the lake, the colourful decor and attire made for spectacular photos as DJ Double J brought the party!
Saturday was reserved for an outdoor ceremony held on Whistlers Plateau, with both western and Ismaili rituals. The evening Gala followed in Beauvert Ballroom and featured a 4-course meal, heartfelt toasts. The Rondel Roberts Band and Double J alternated sets keeping guests on the dance floor into the early hours of the morning!
Sunday morning brunch wrapped up the incredible weekend.
It was certainly challenging planning a multi-event destination wedding during the pandemic (to say the least!), but it all turned out phenomenally. We are especially grateful to Jocelyn, Naheed and their families for being so wonderful to work with and such kind, gracious humans.
Credits: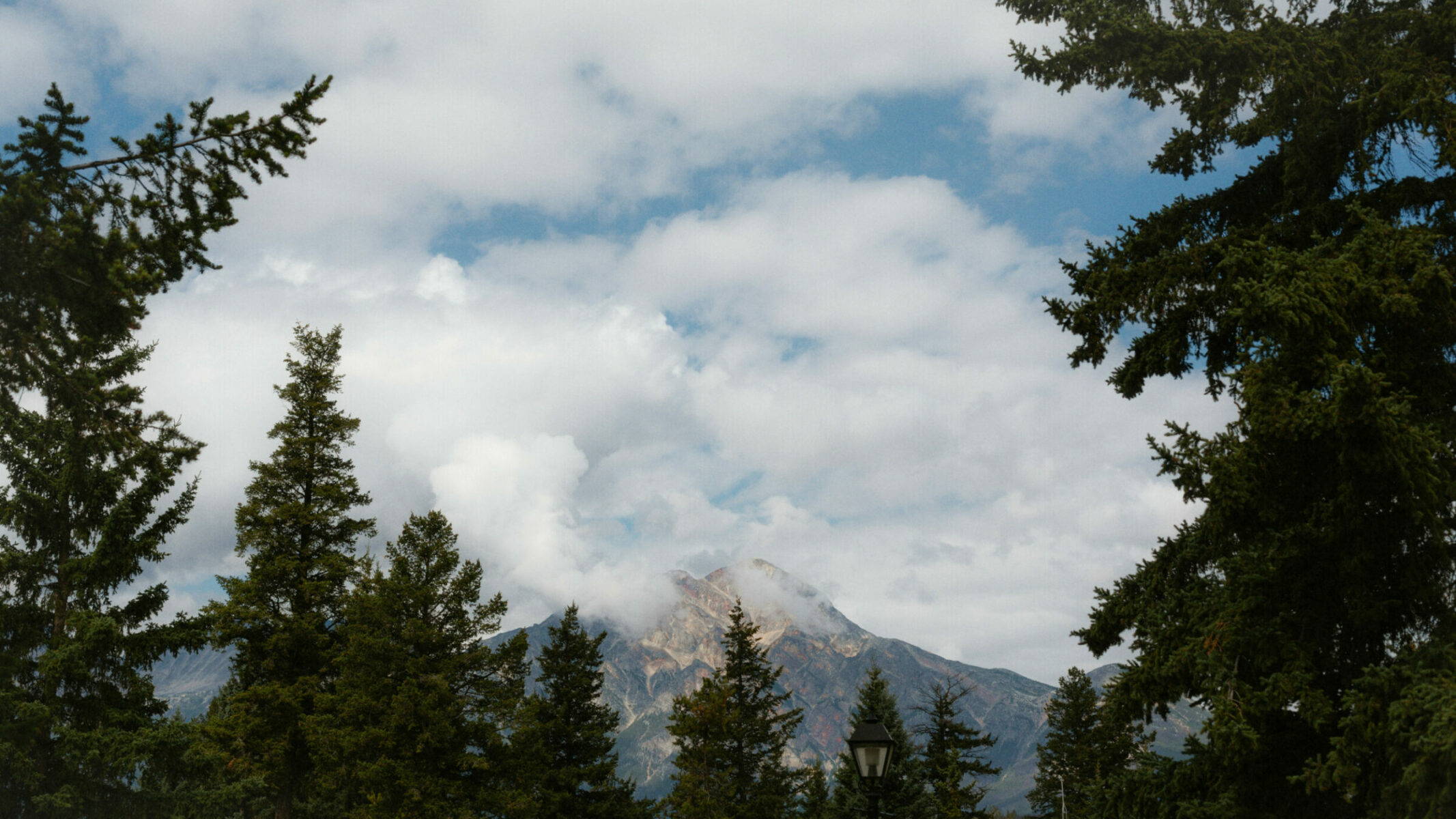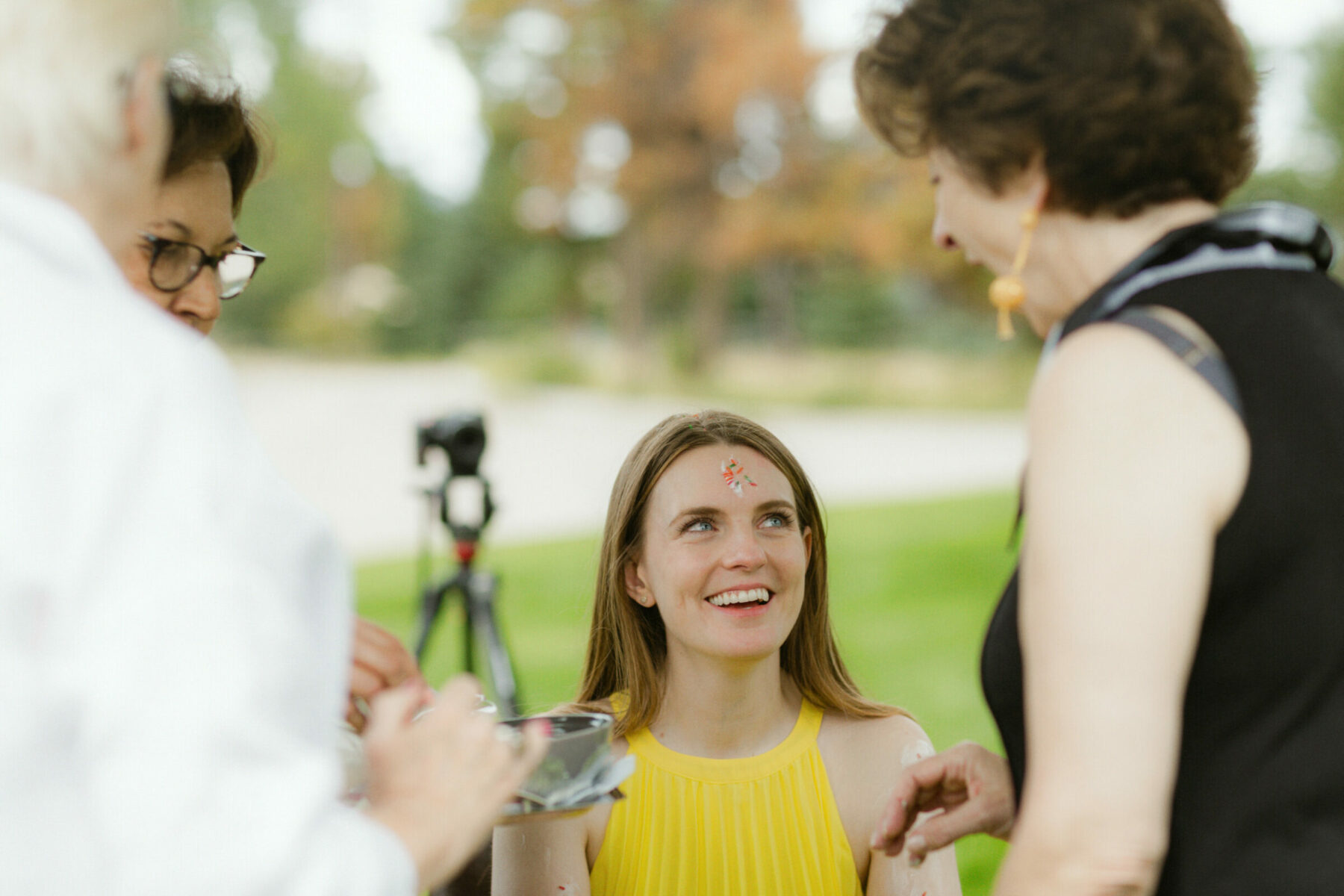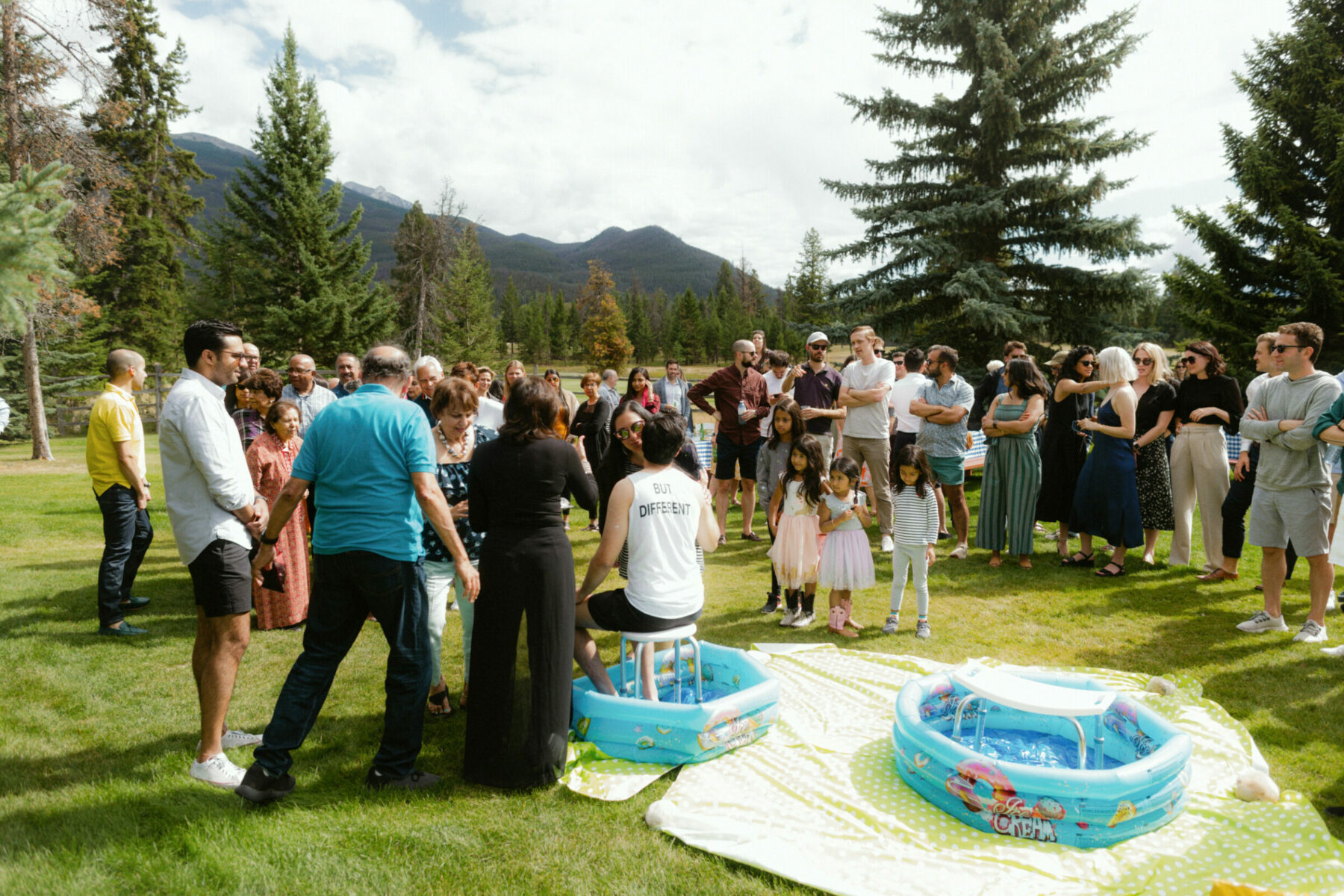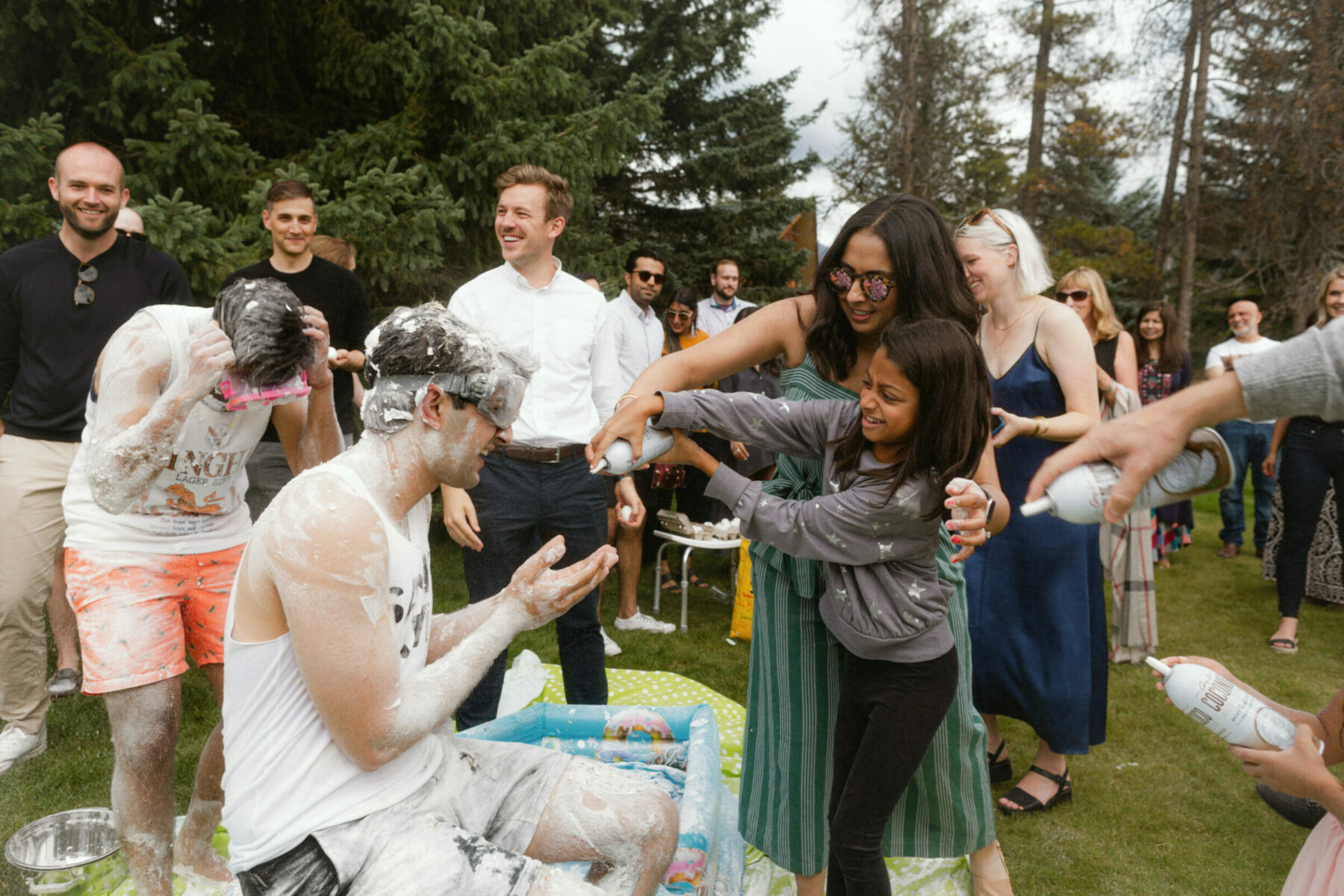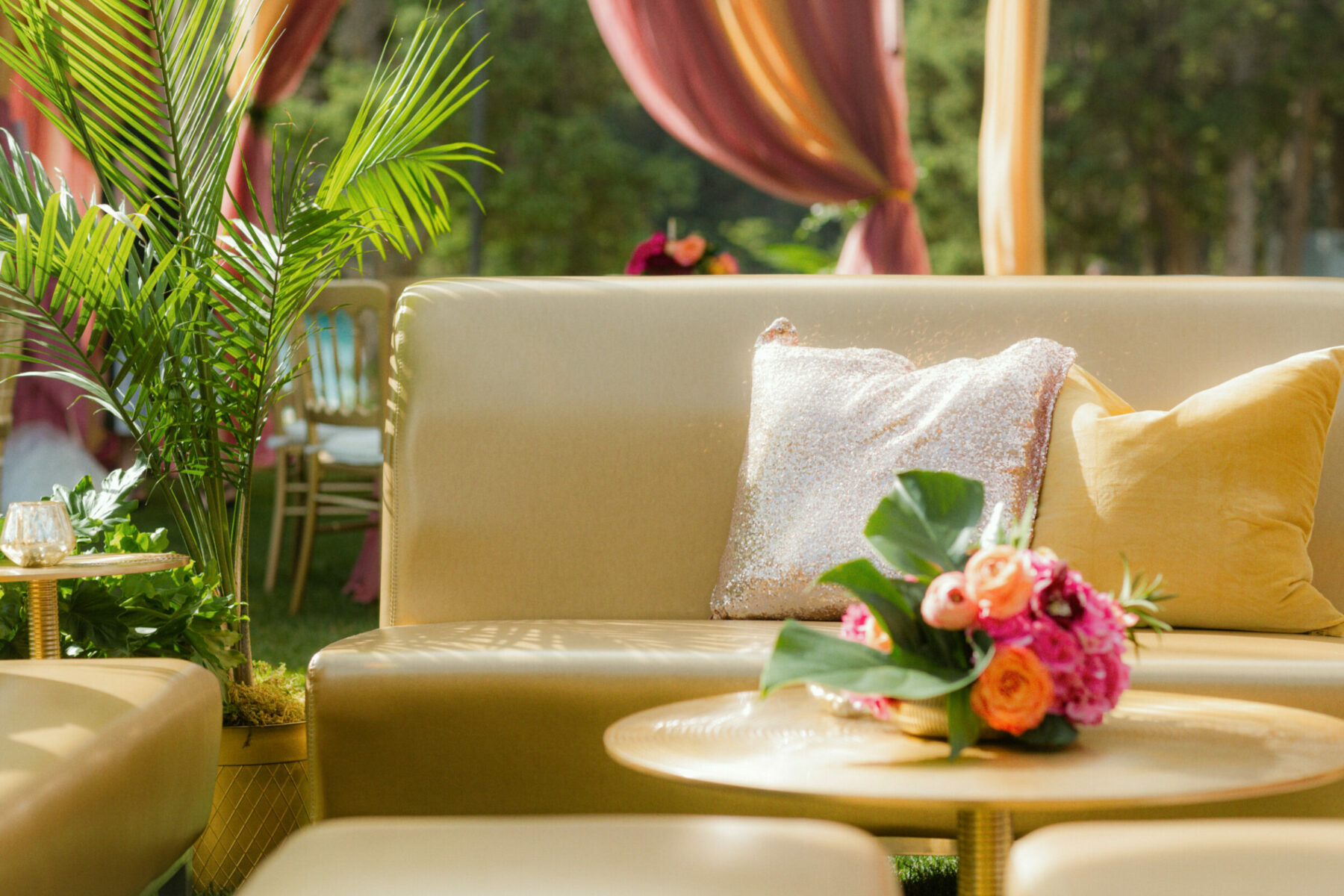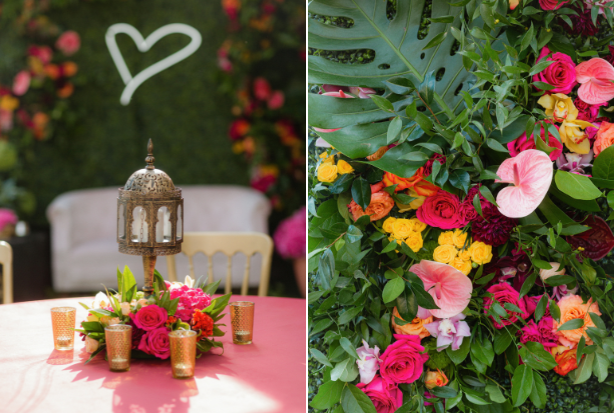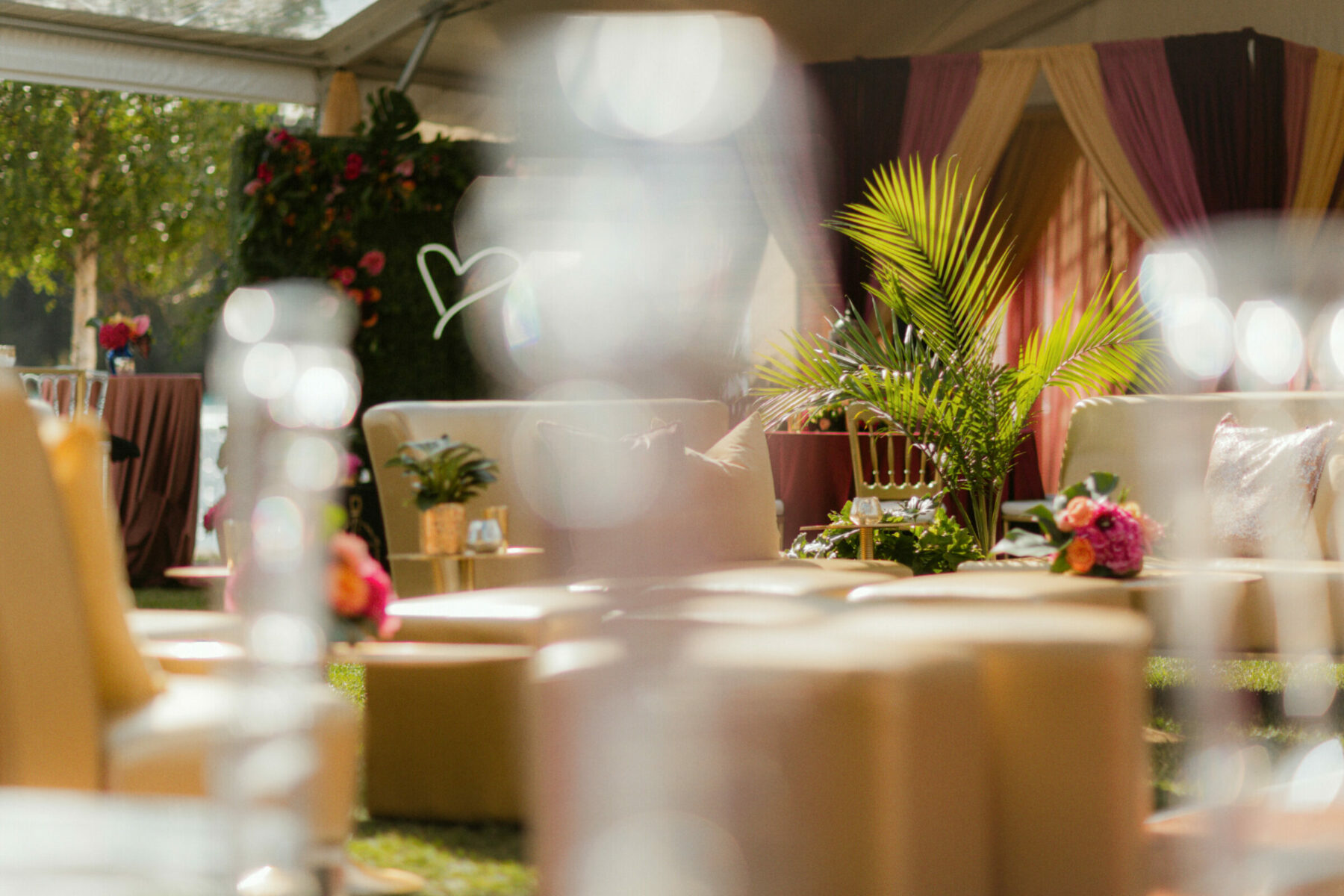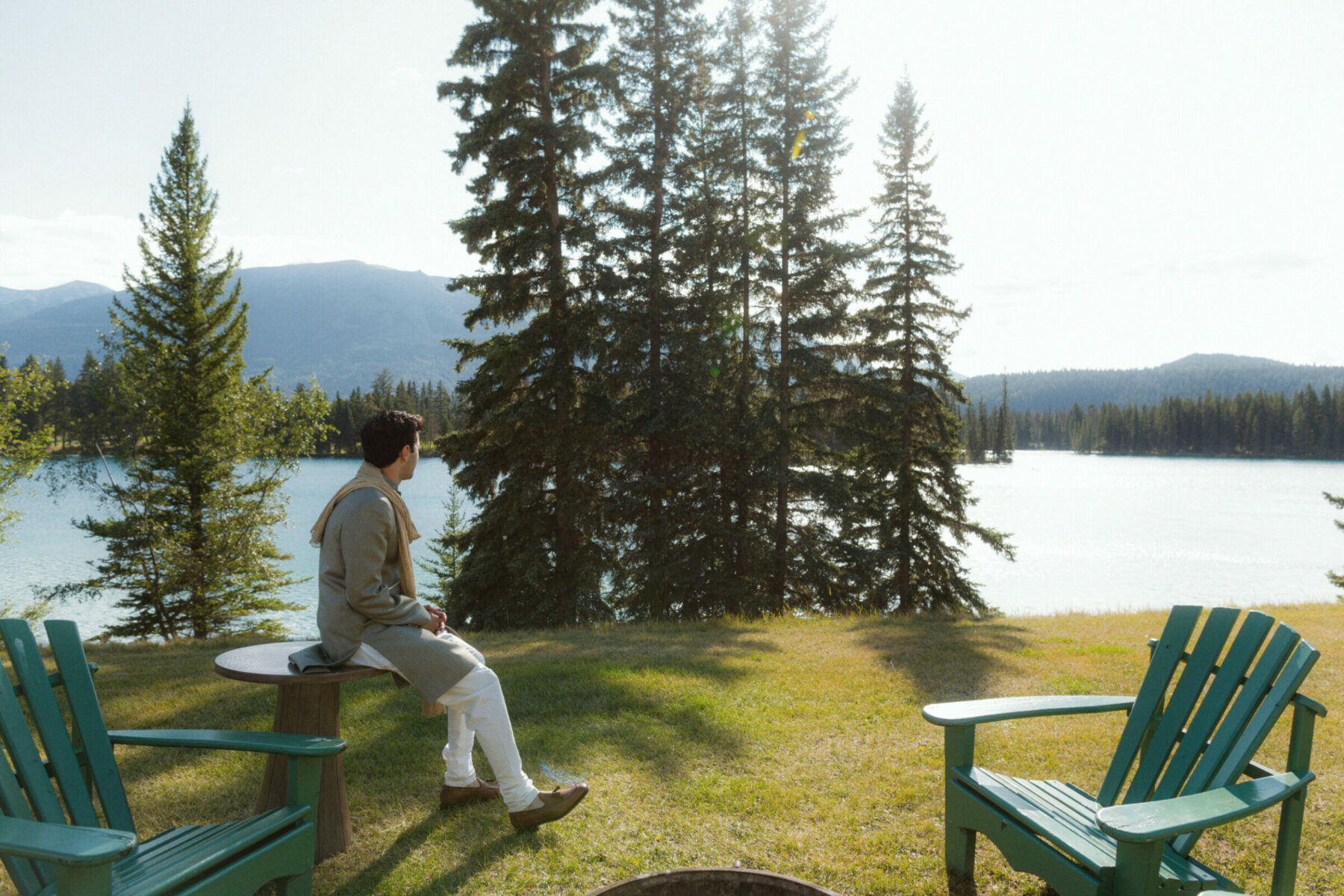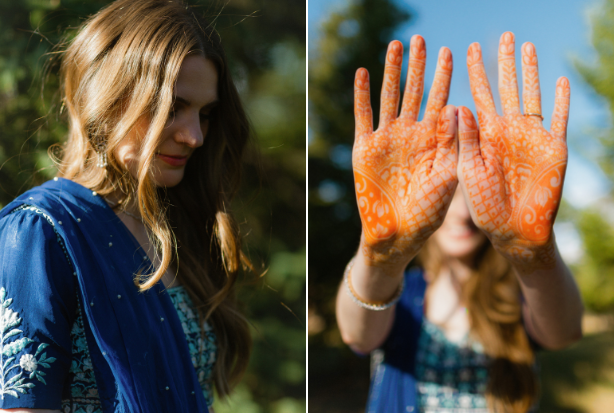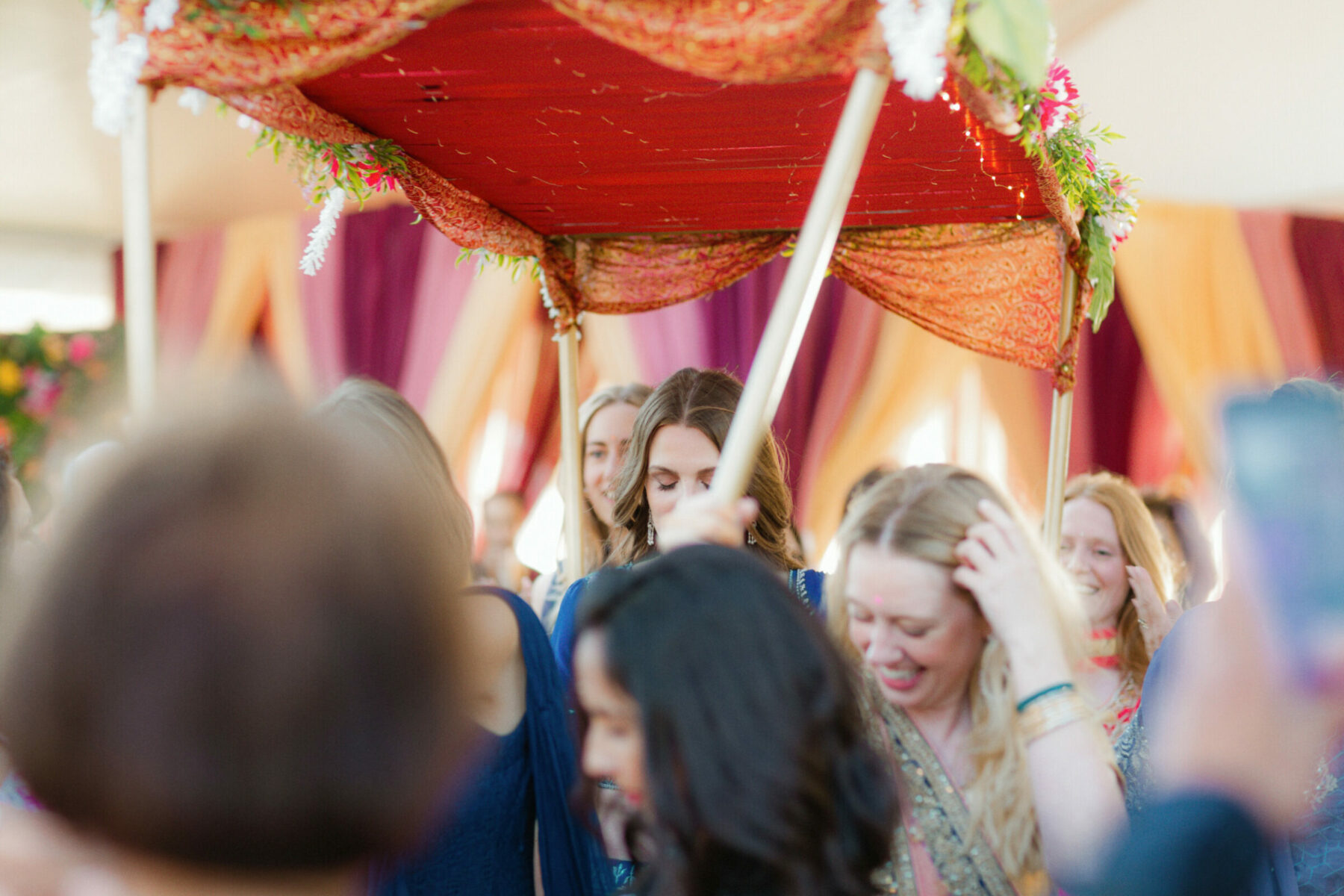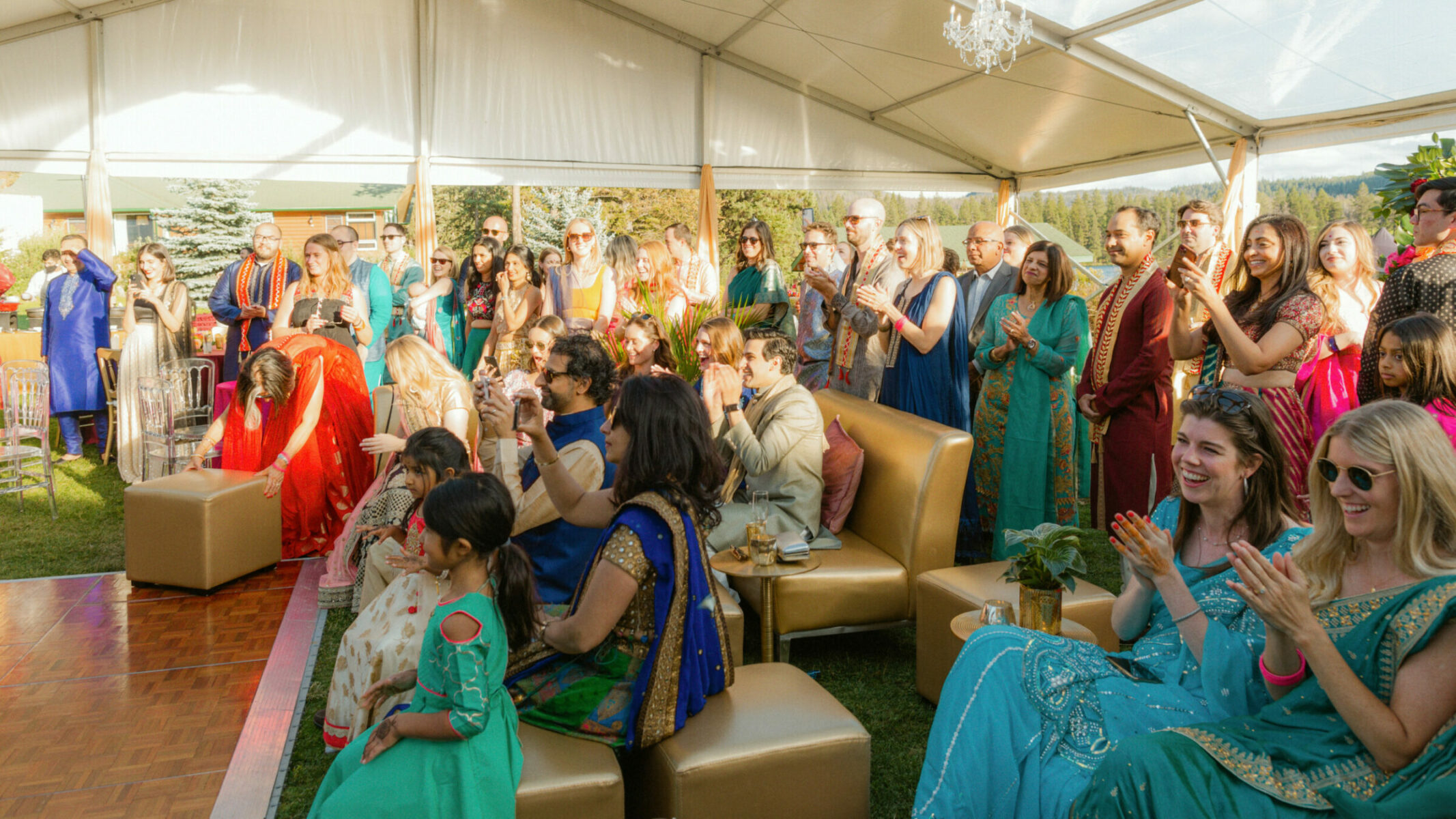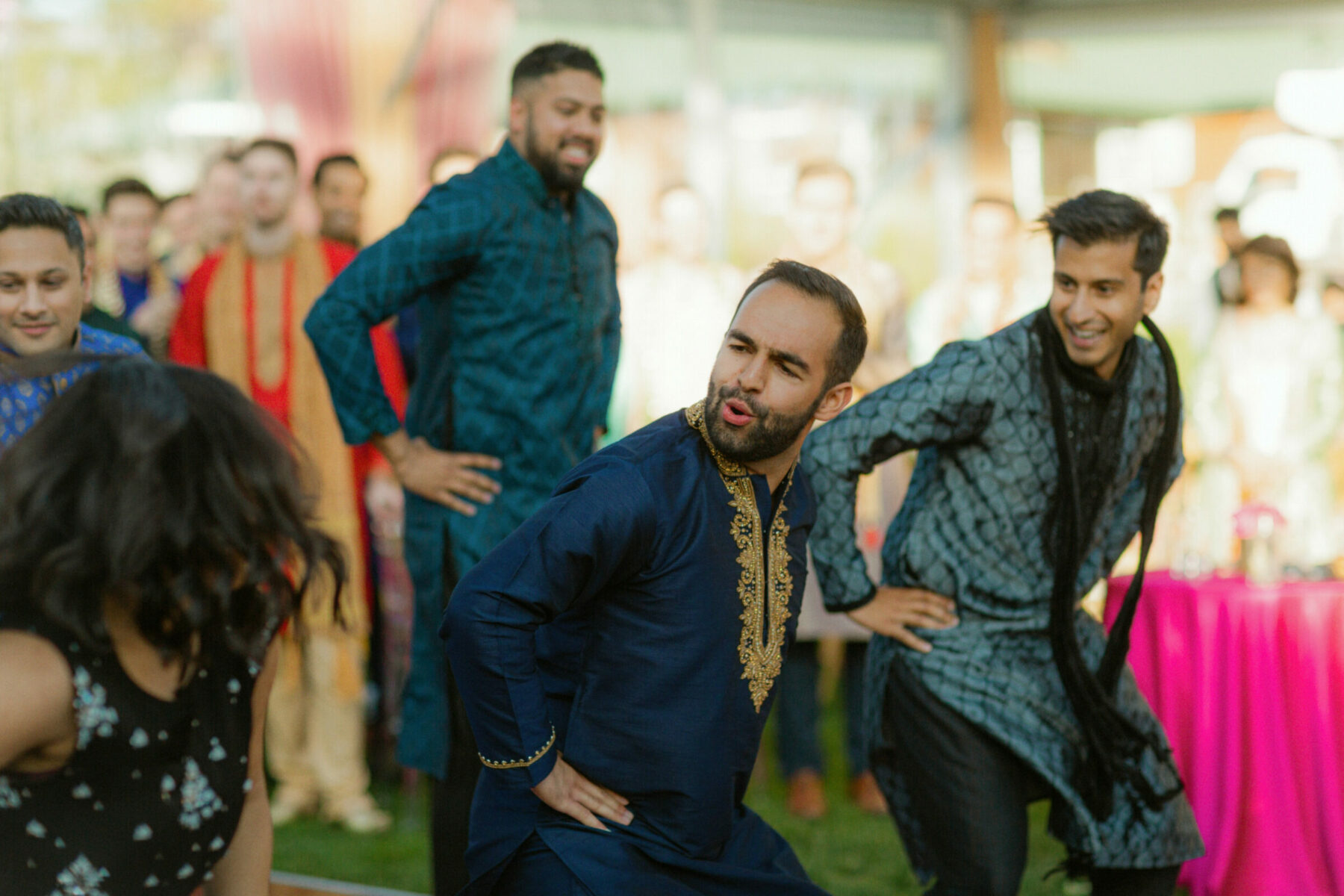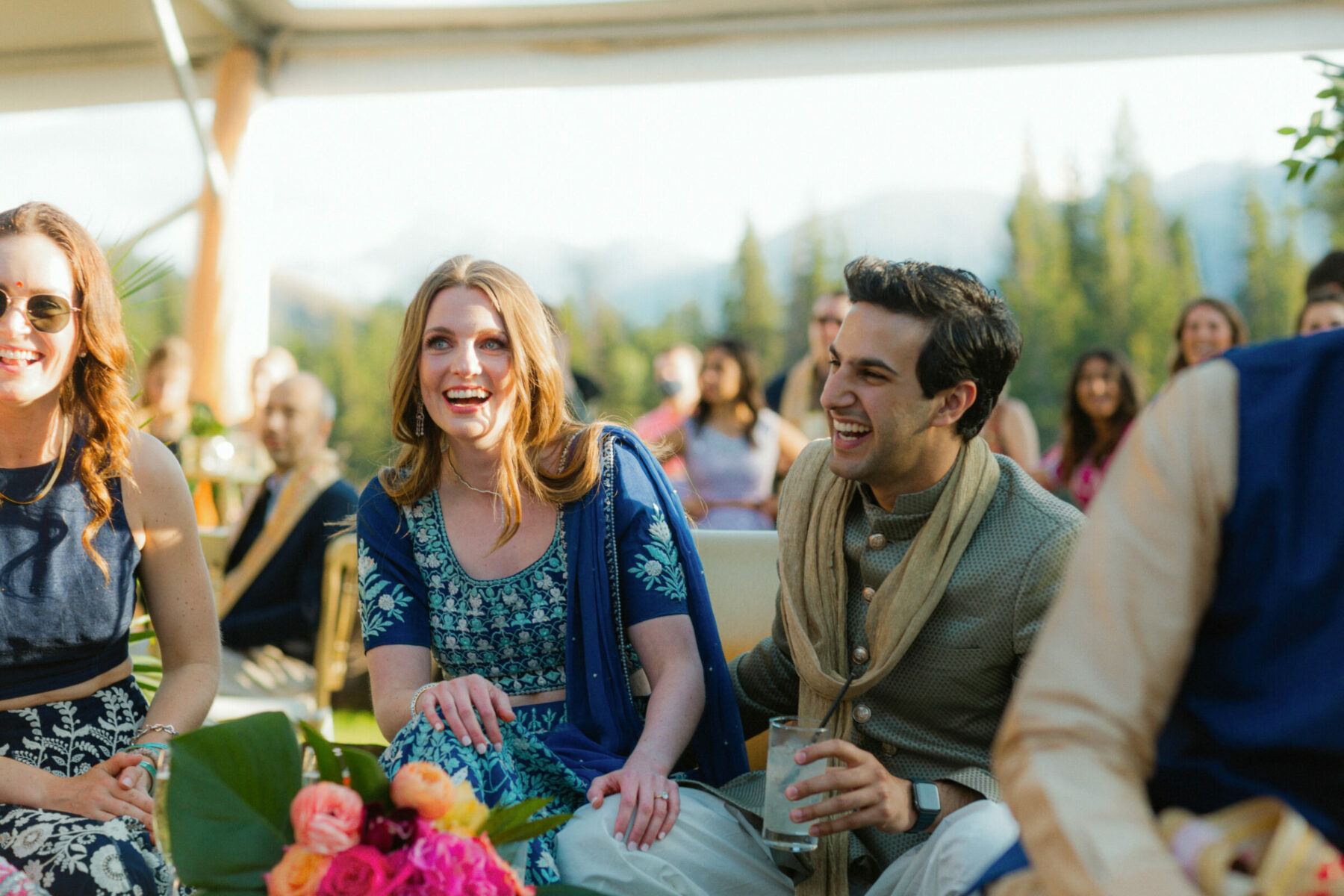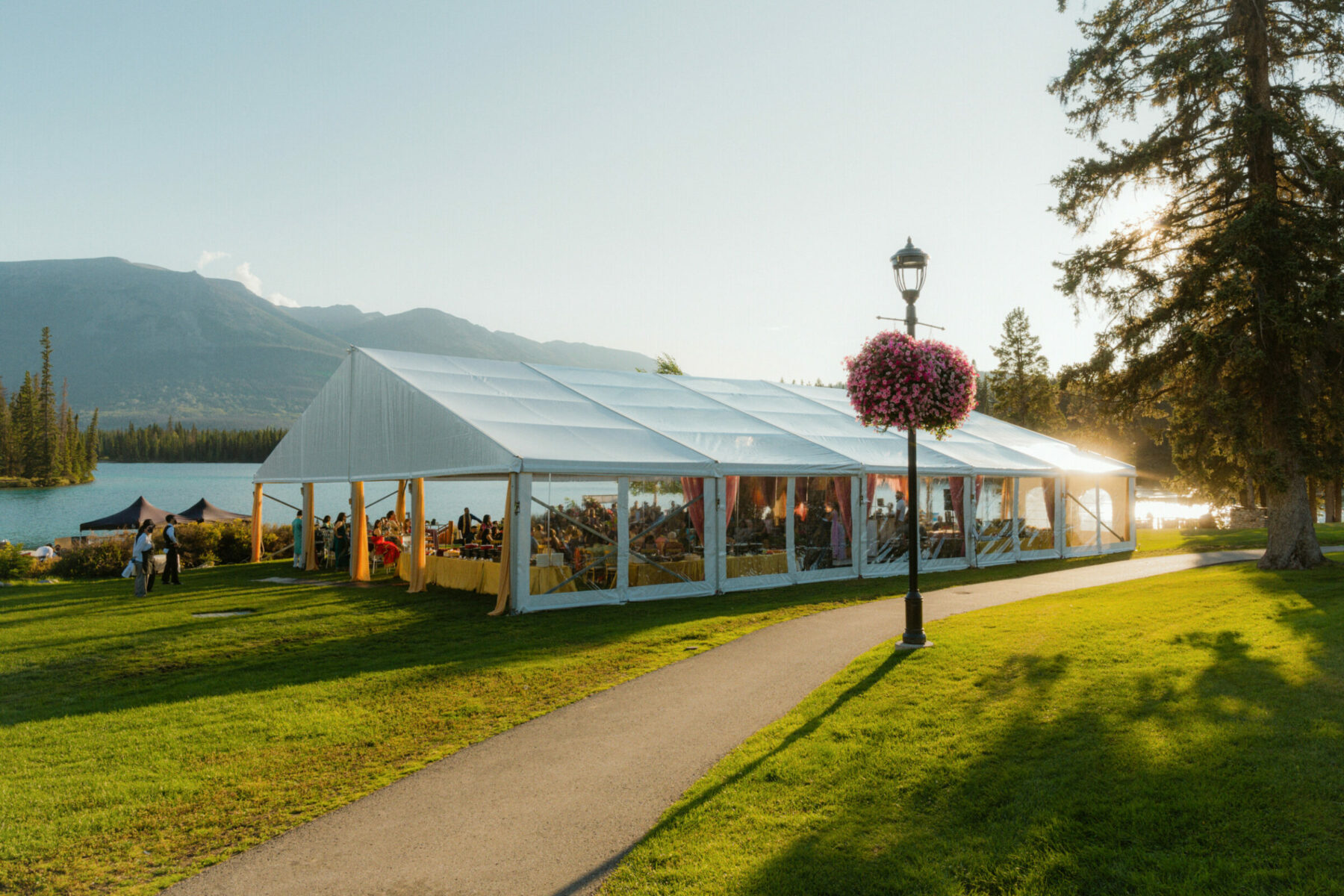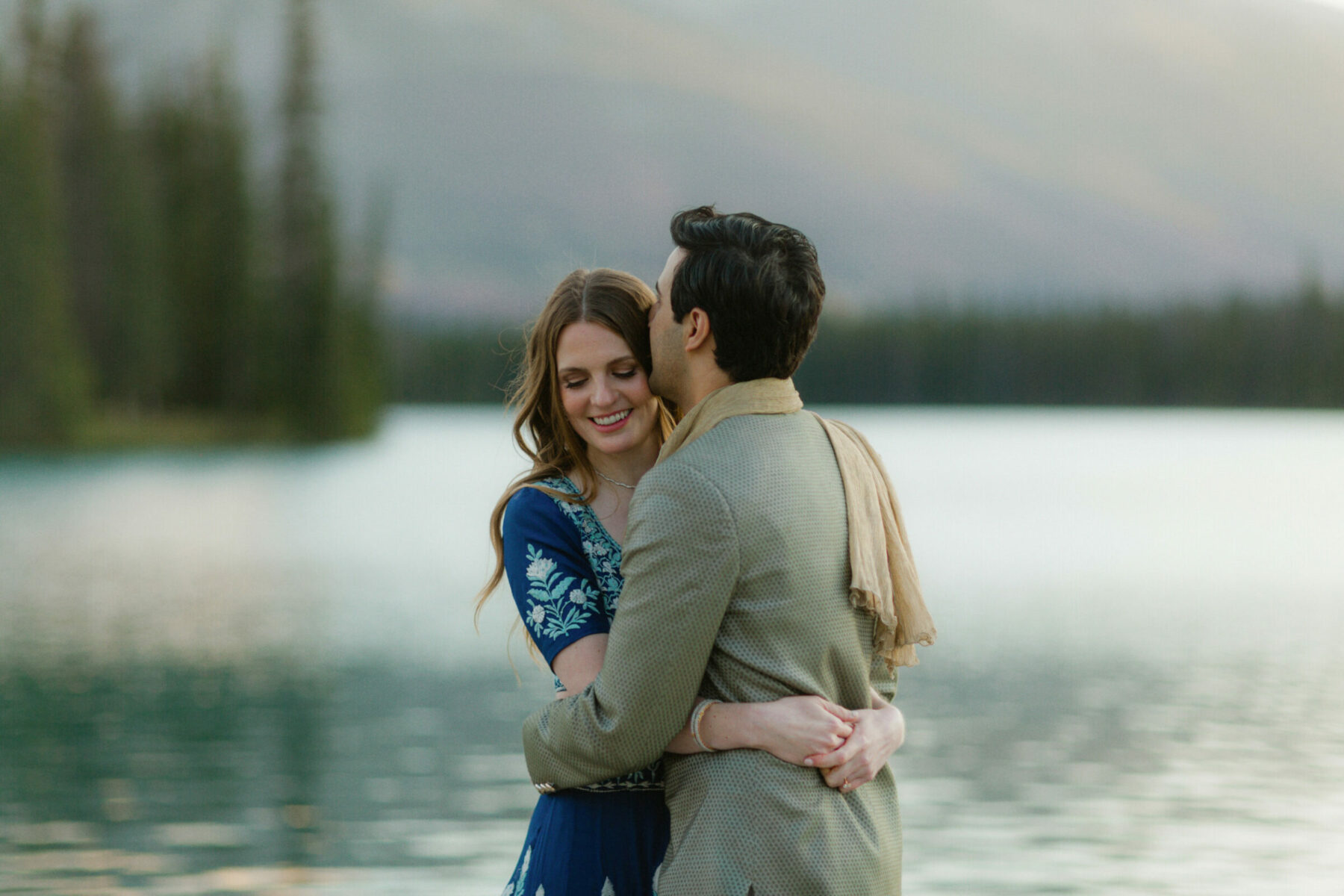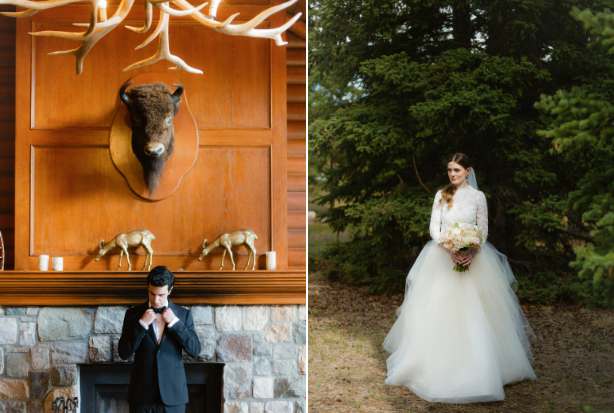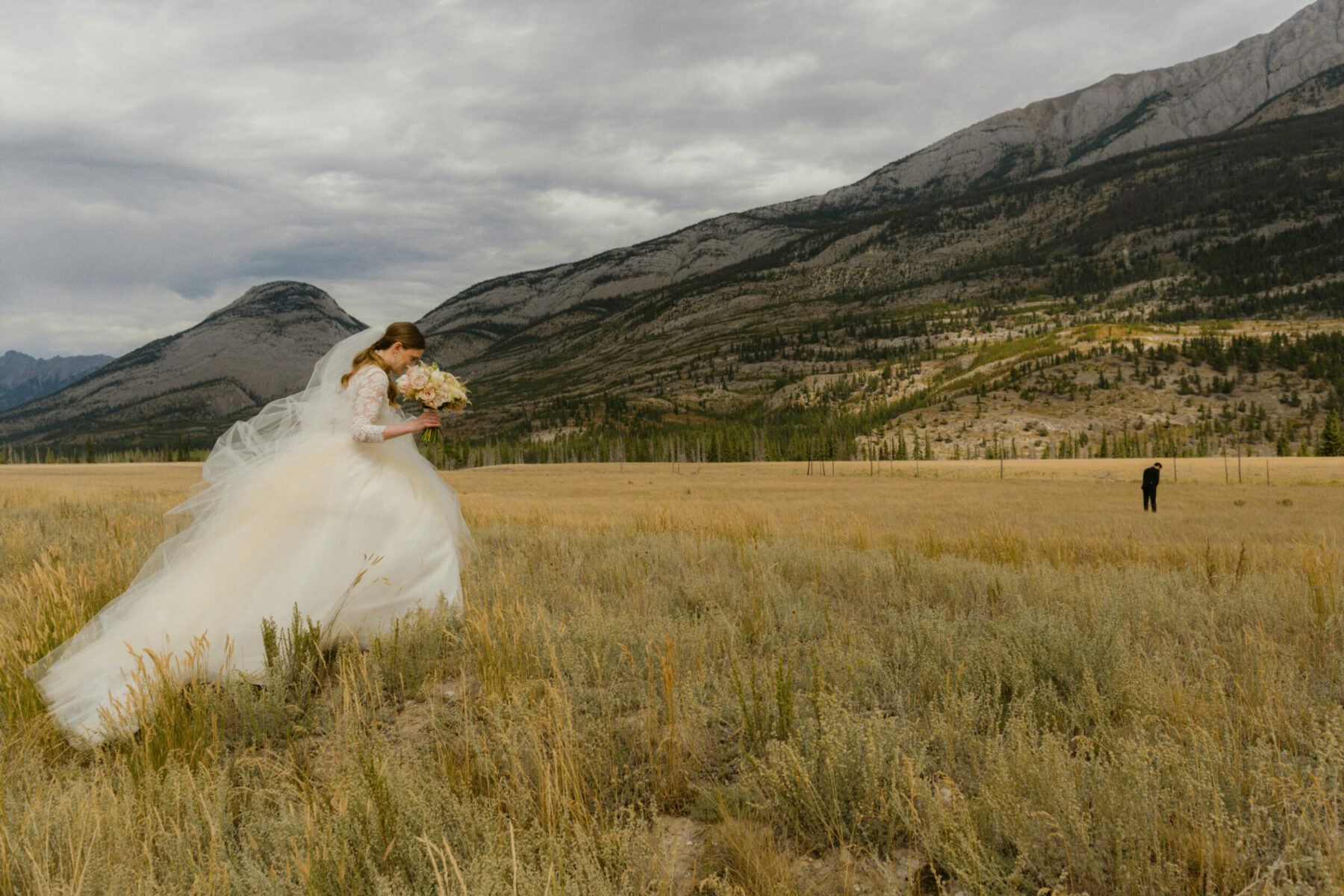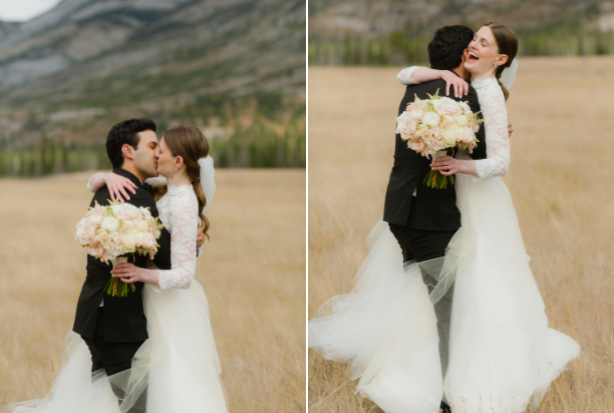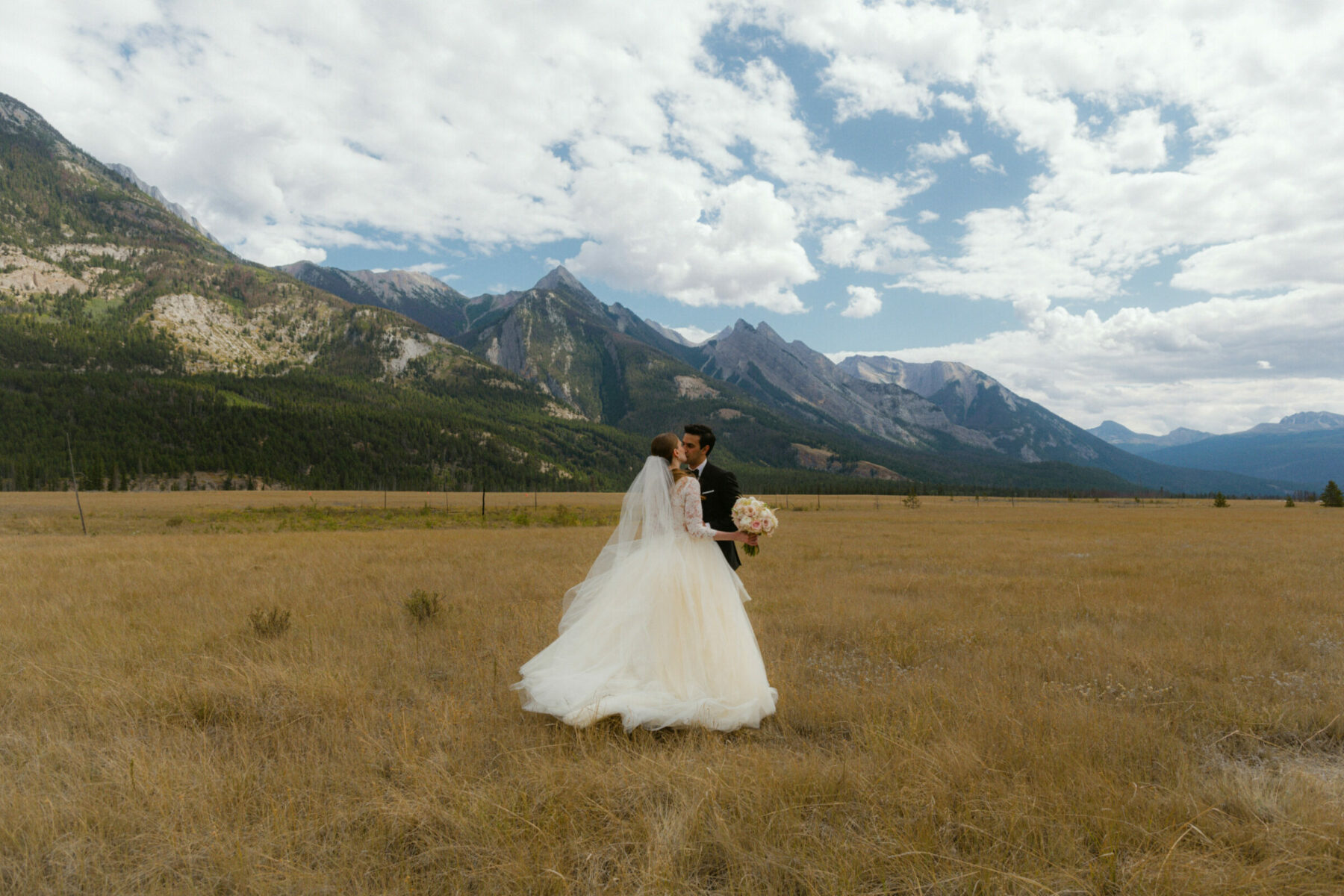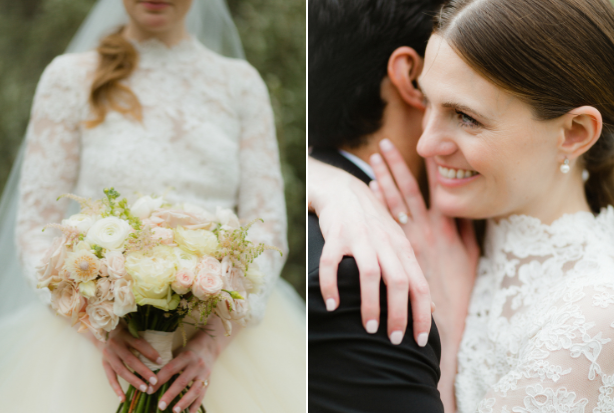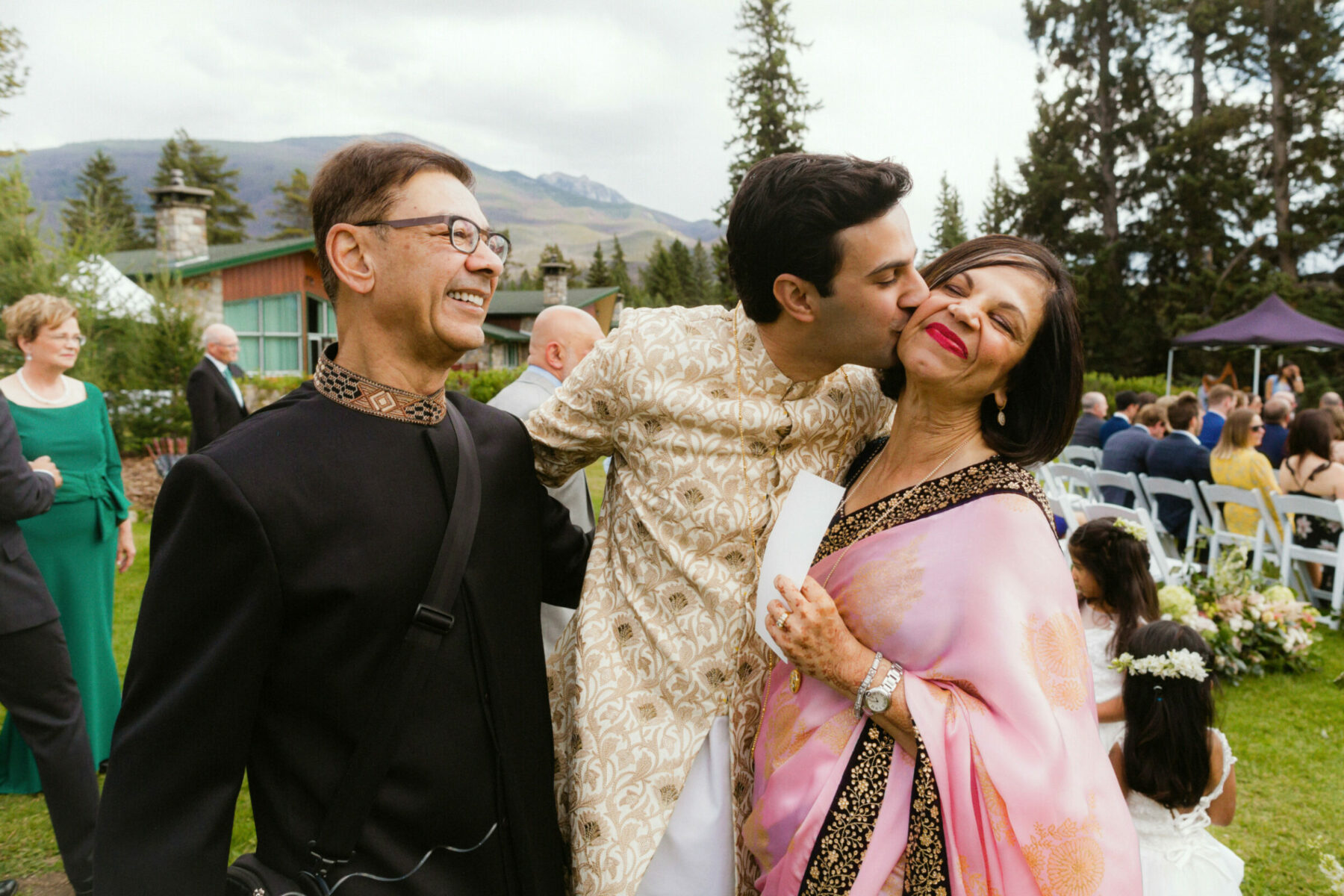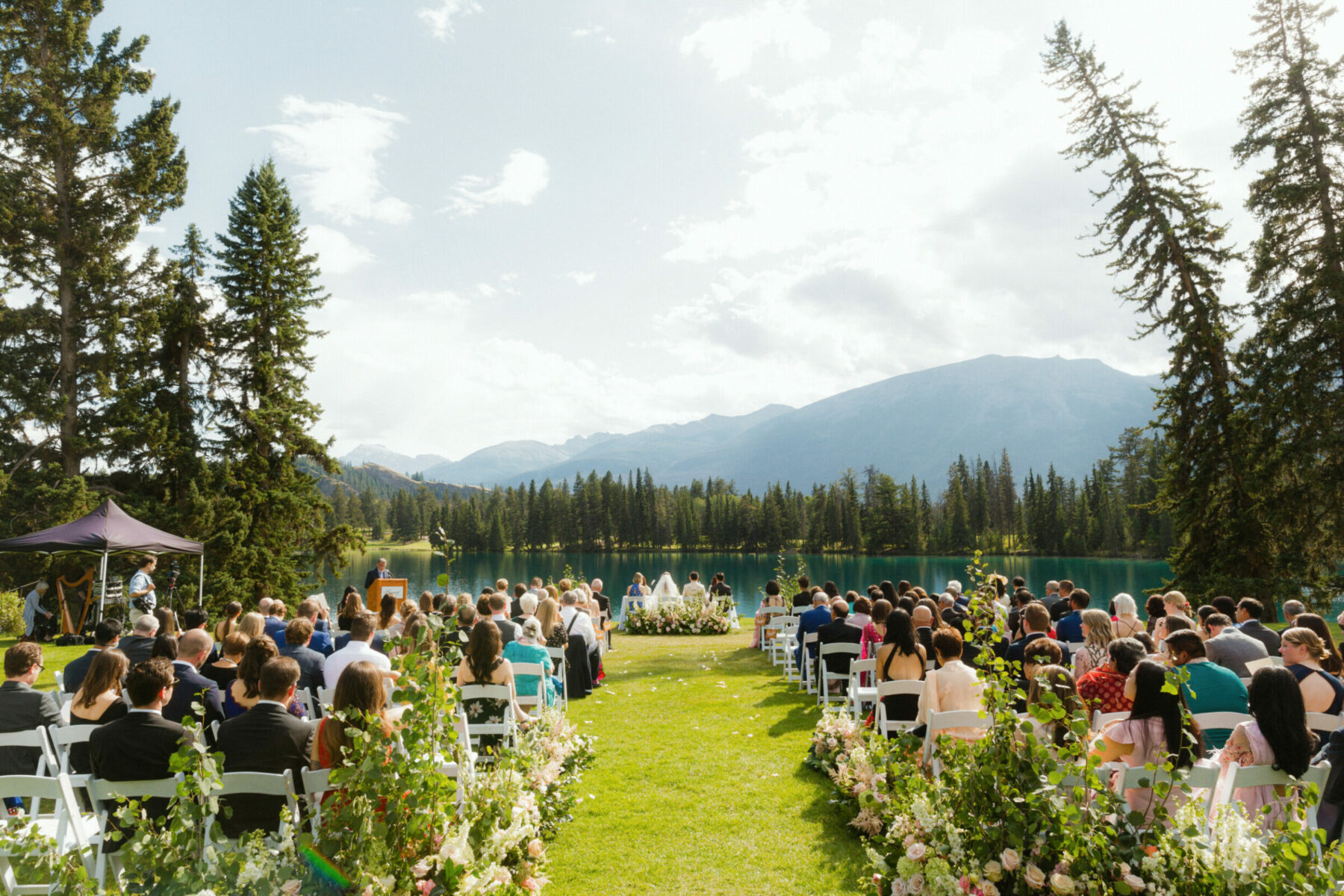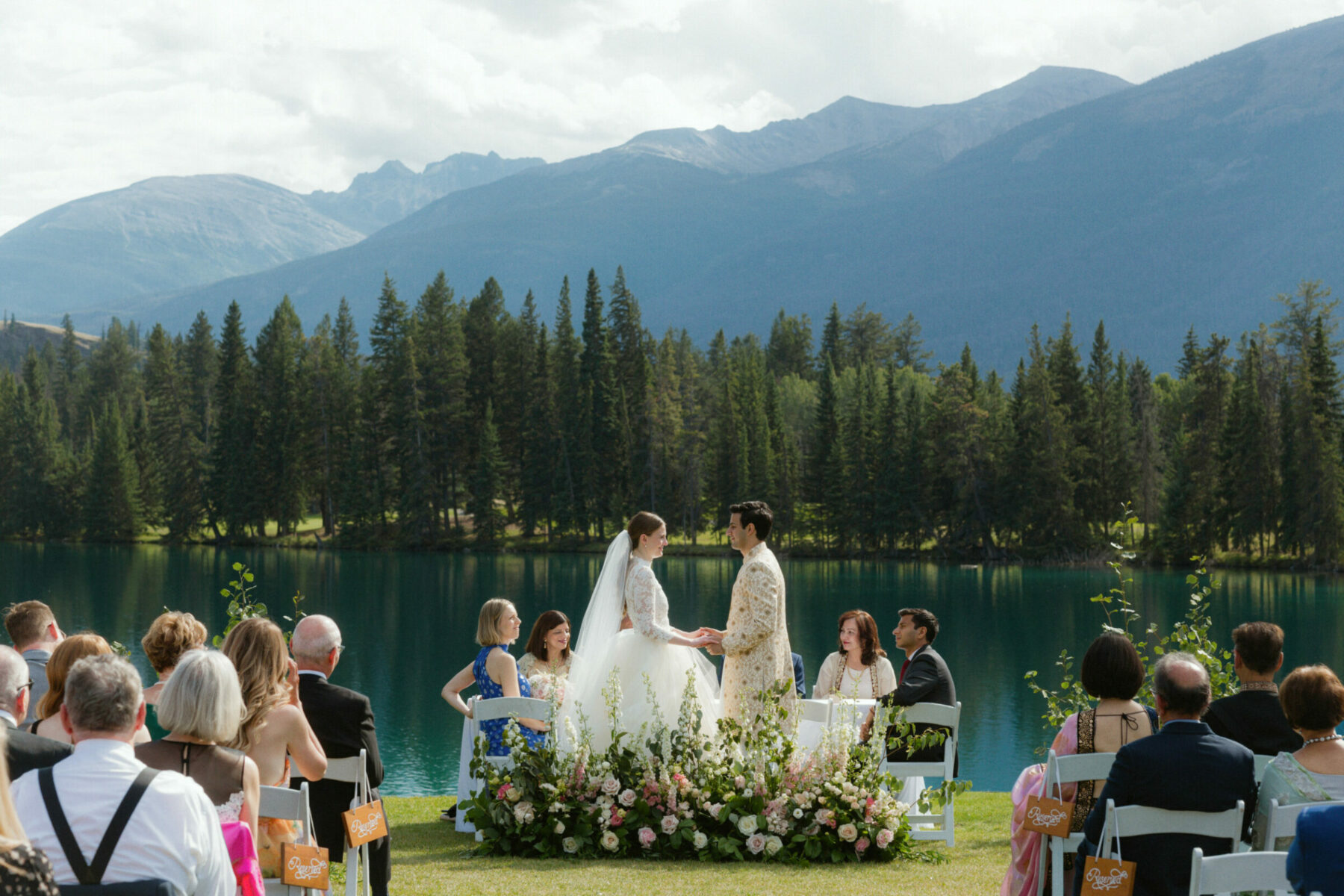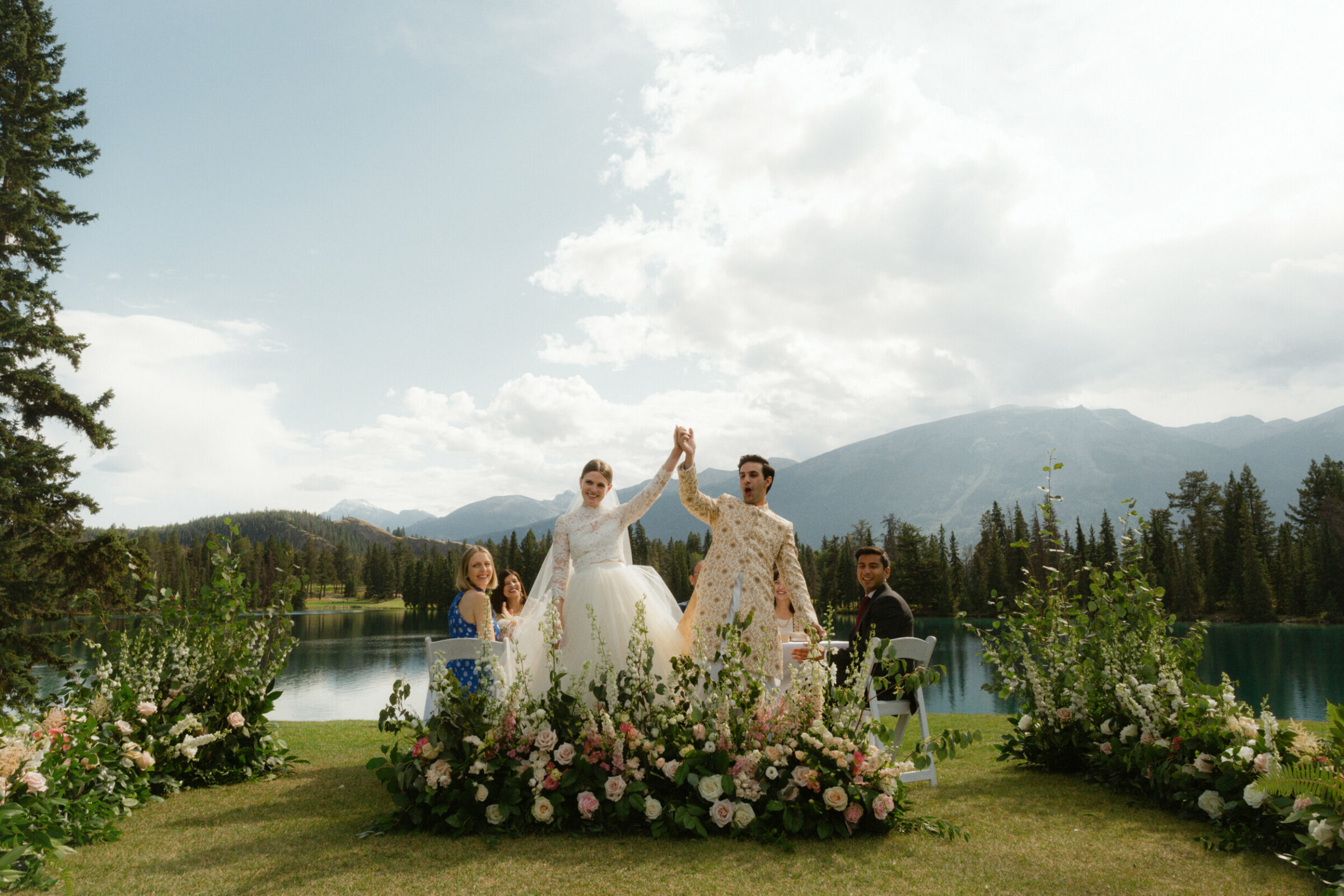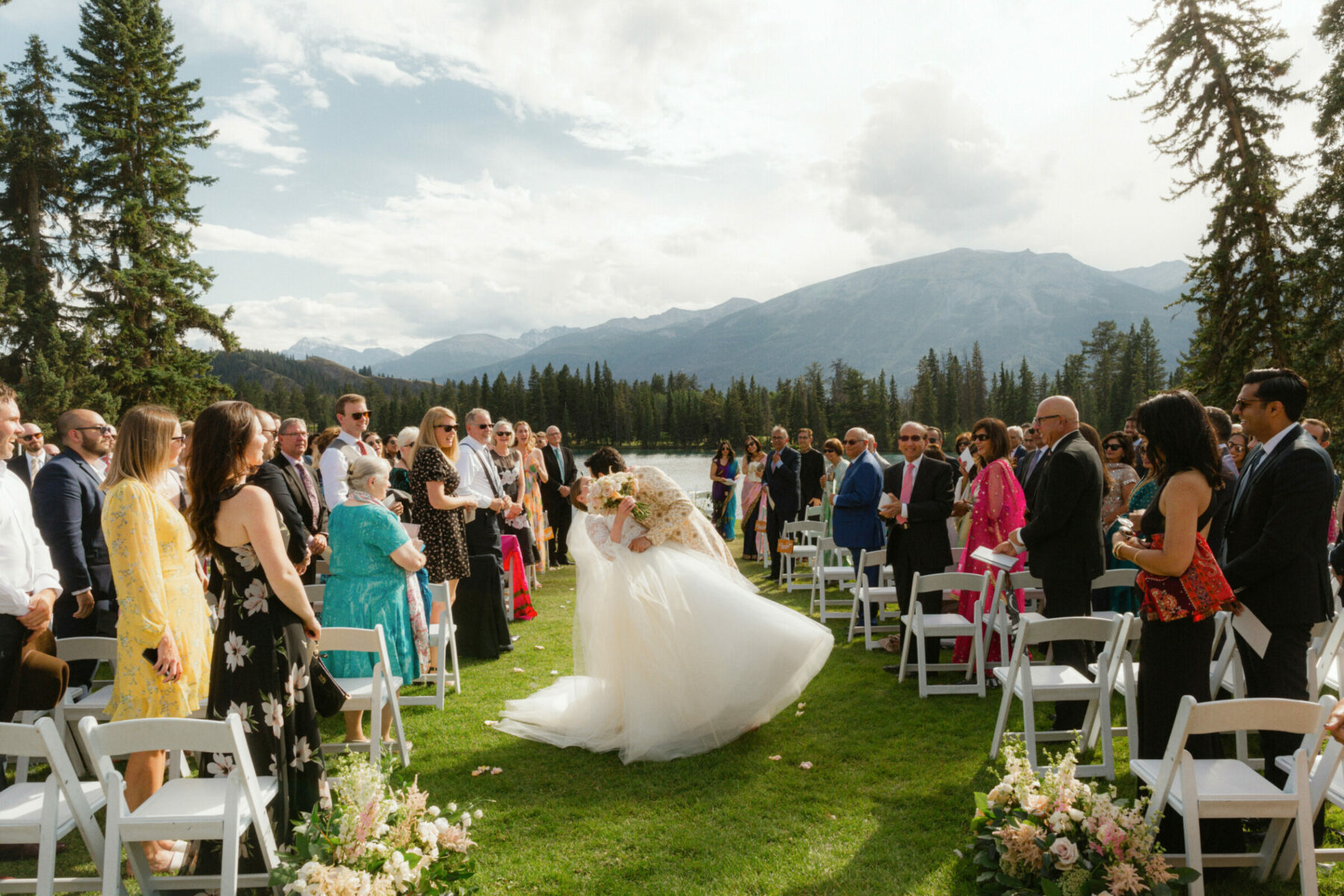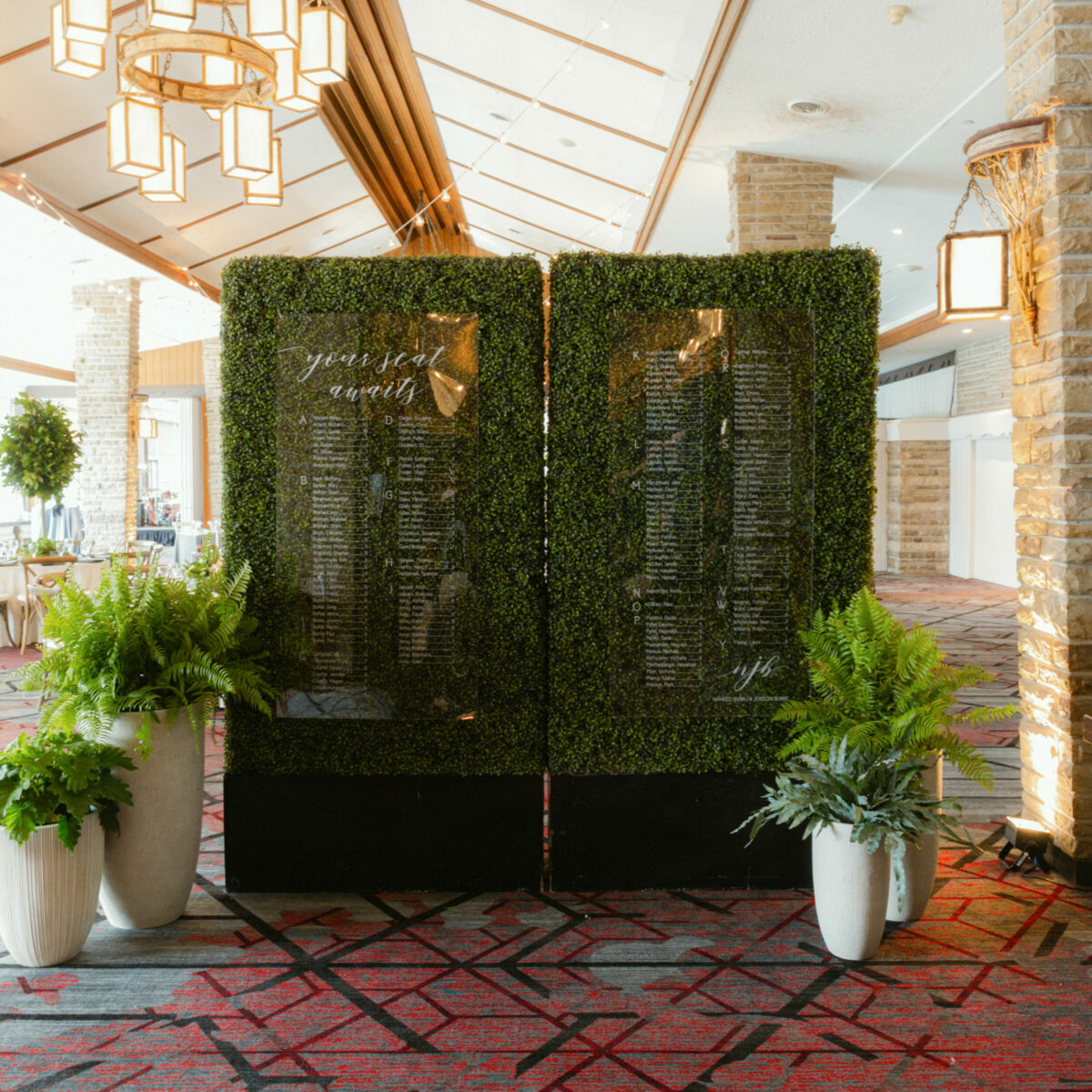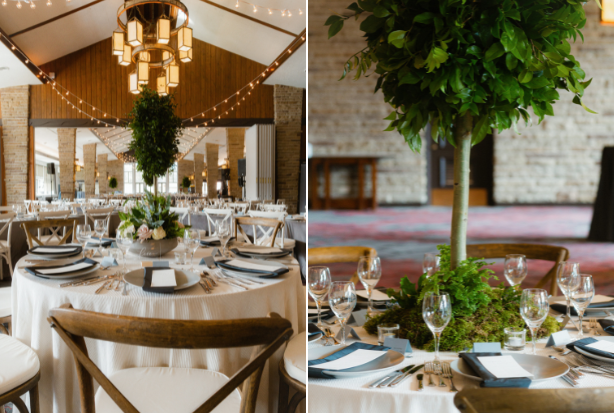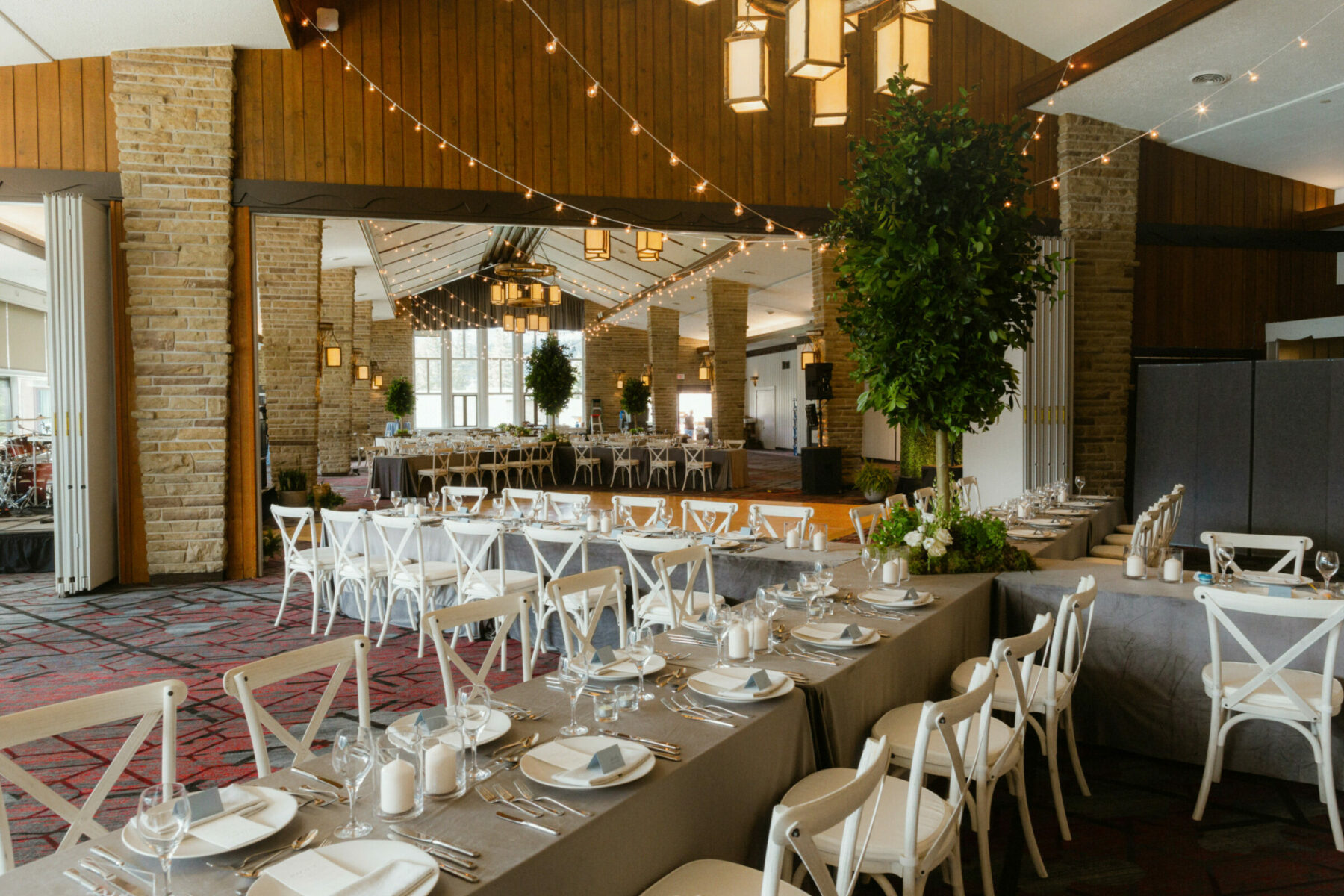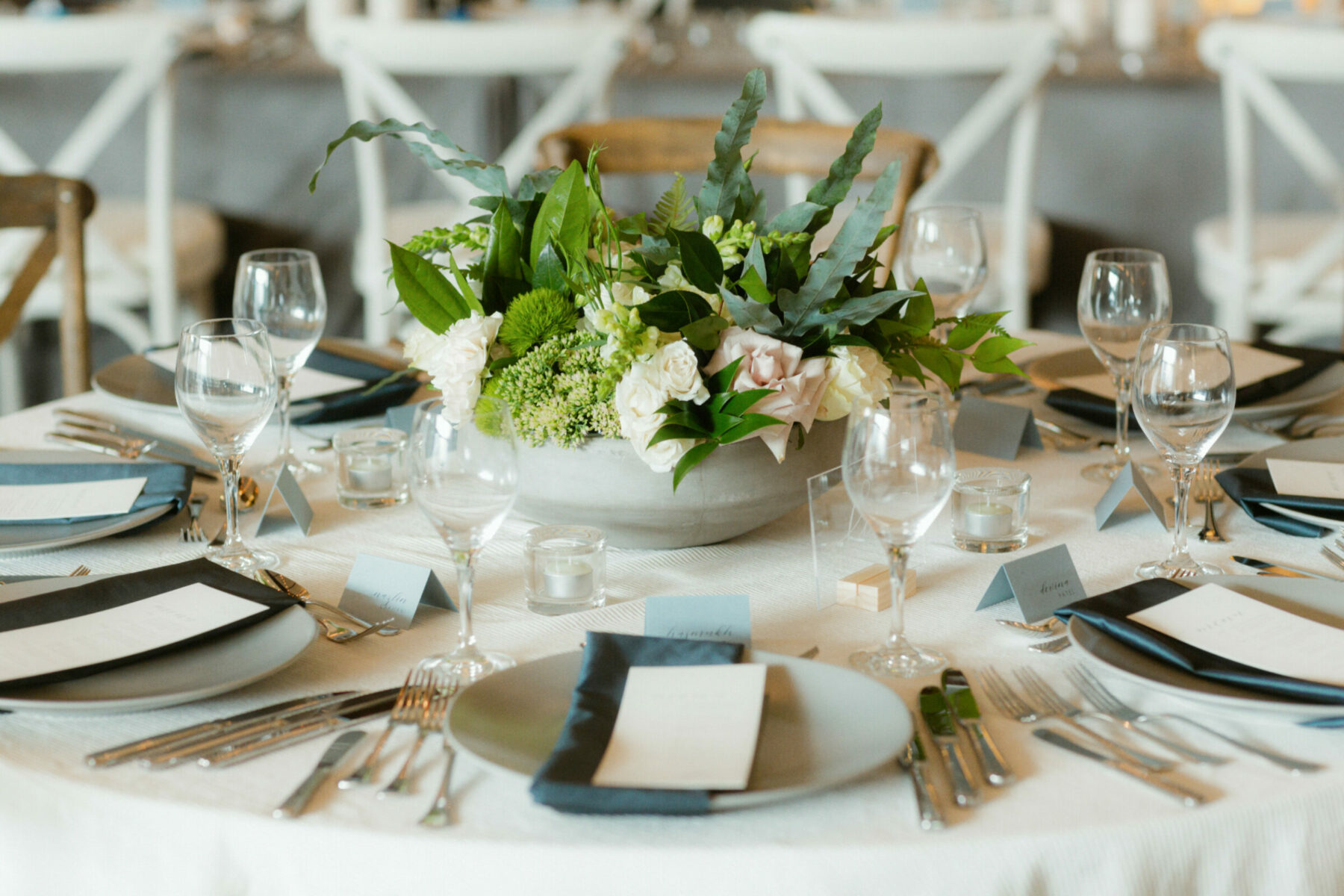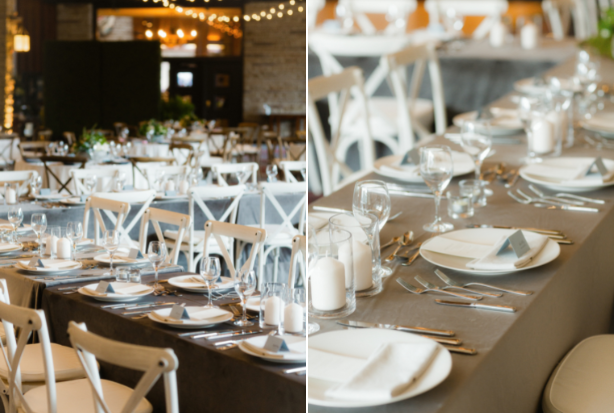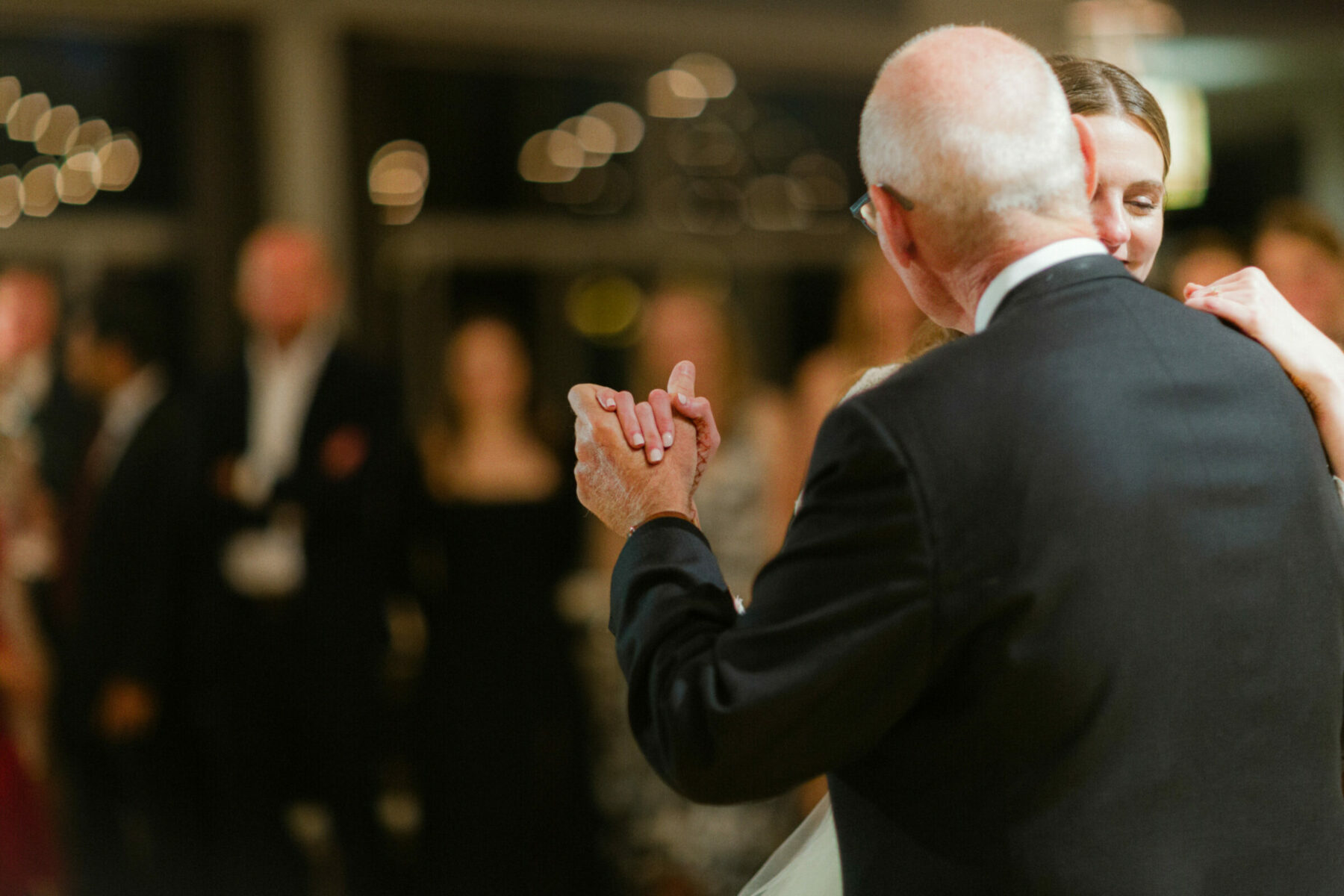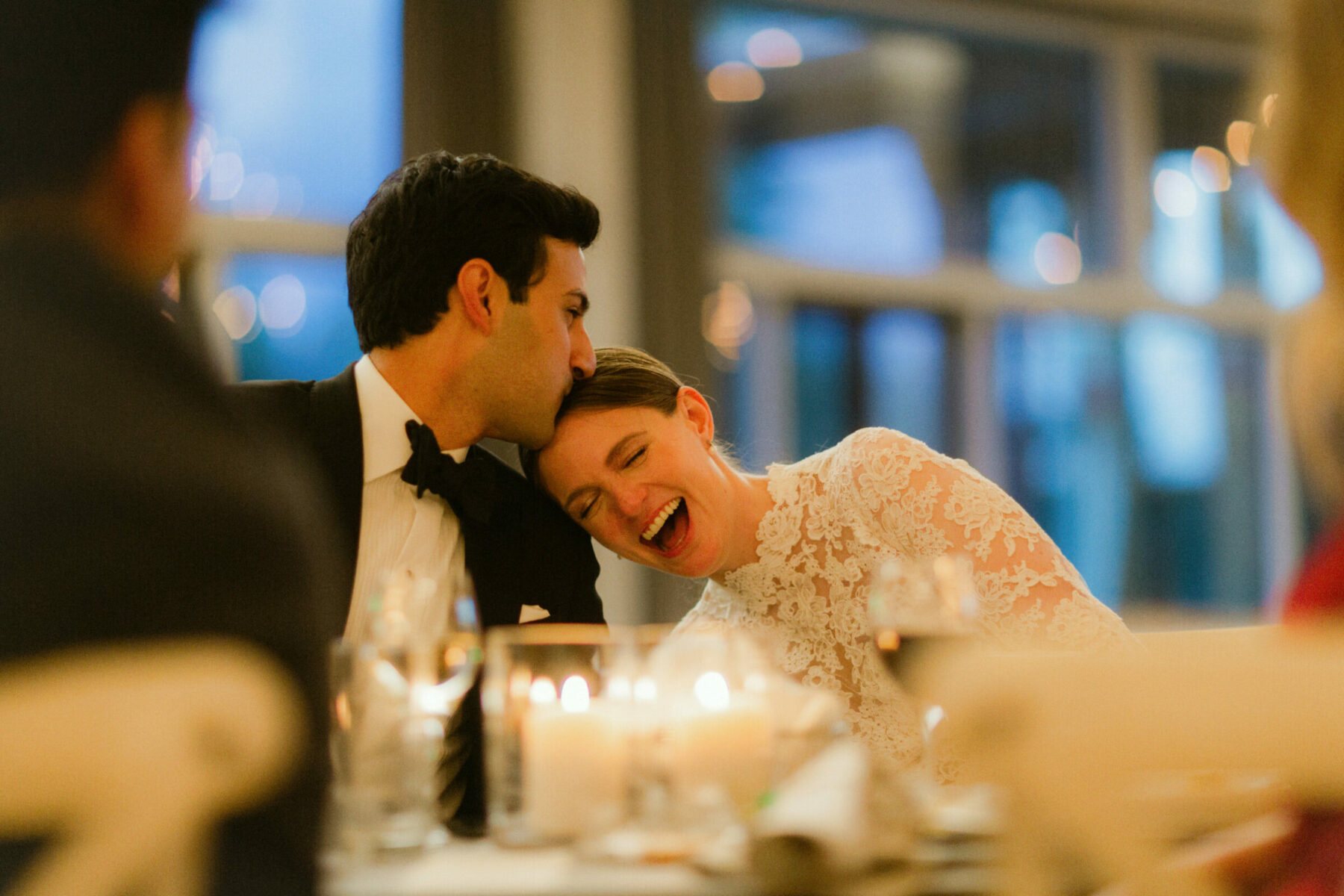 +  +  +  +  +  +  +  +  +  +  +
Jennifer, Event Producer and Designer | Jennifer Bergman Weddings
Fairmont Jasper Park Lodge Wedding Planner
01/22/21
Along with 150 of their favourite people, Grace and Shane travelled to the majestic Rocky Mountains for their winter destination wedding at Fairmont Chateau Lake Louise.
As most guests were visiting the area for the first time from the US, Grace and Shane hosted a welcome reception the evening prior to the wedding. They shuttled their guests from Lake Louise to wine and dine at the The Bison and experience the world-renowned Town of Banff.
The wedding day itself was mild as far as Canadian winters go, and the happy couple were able to exchange vows outdoors in front of the icy blue lake. After dinner and toasts, they danced the night away in the Victoria Ballroom to old and new hits covered by Five on the Side Band!
Credits: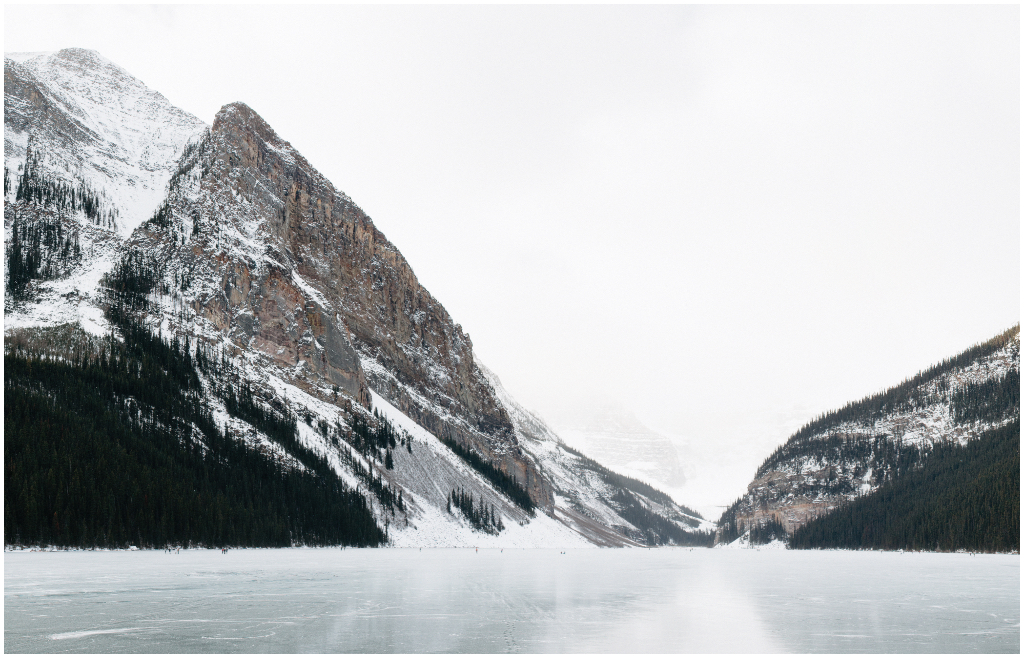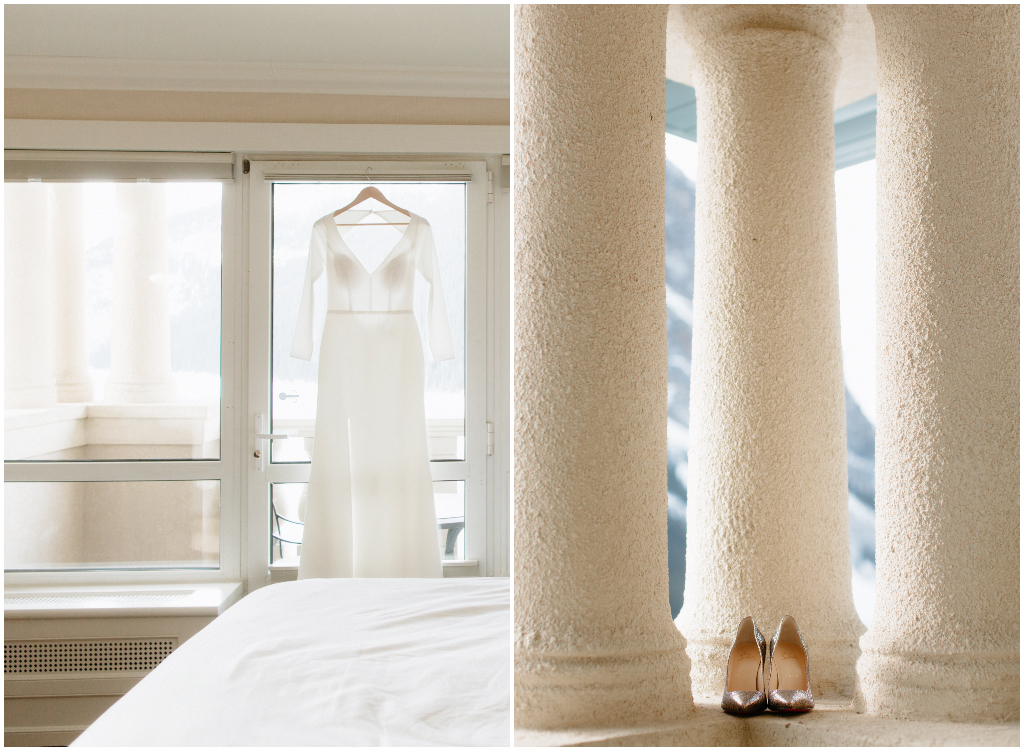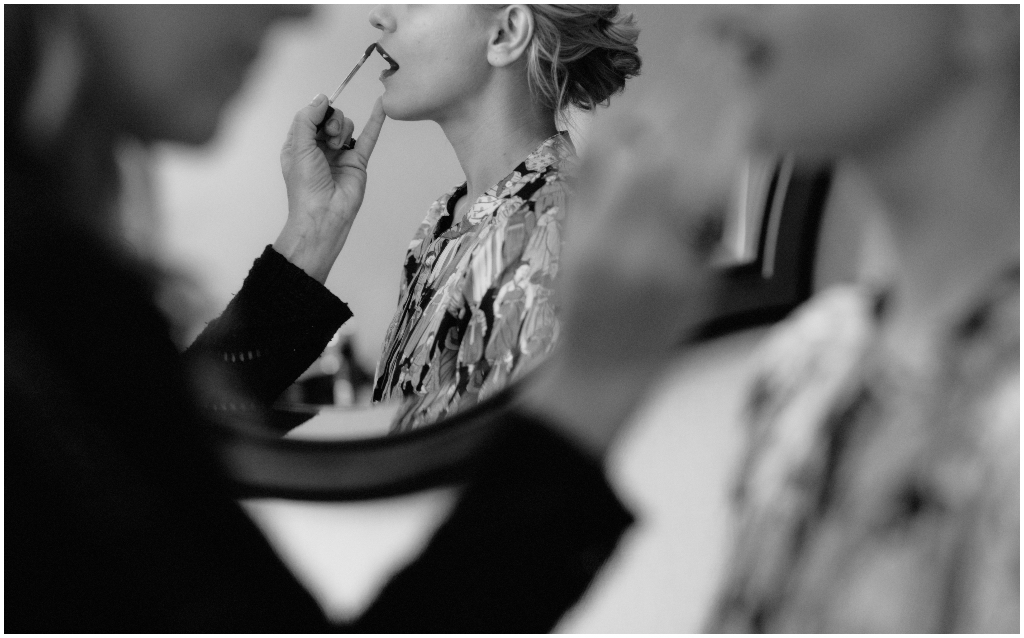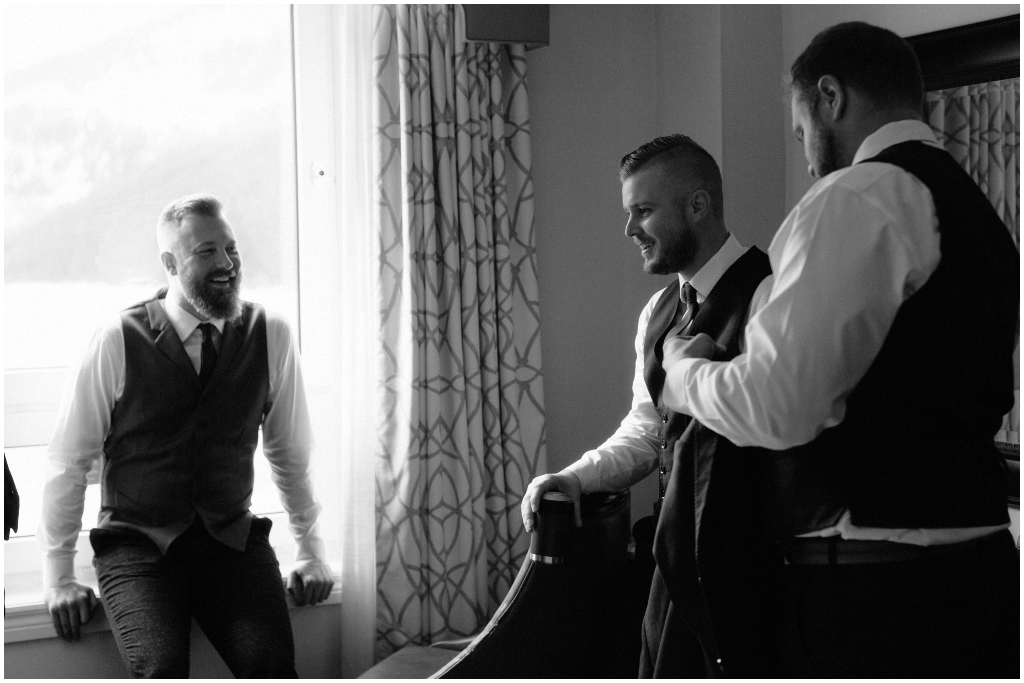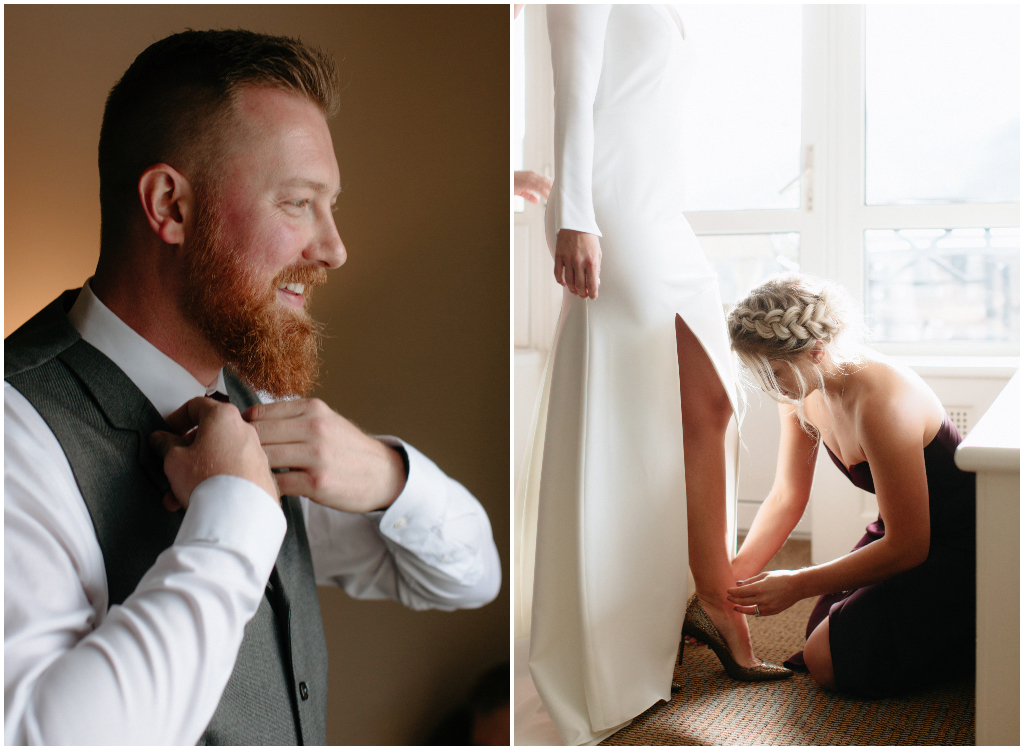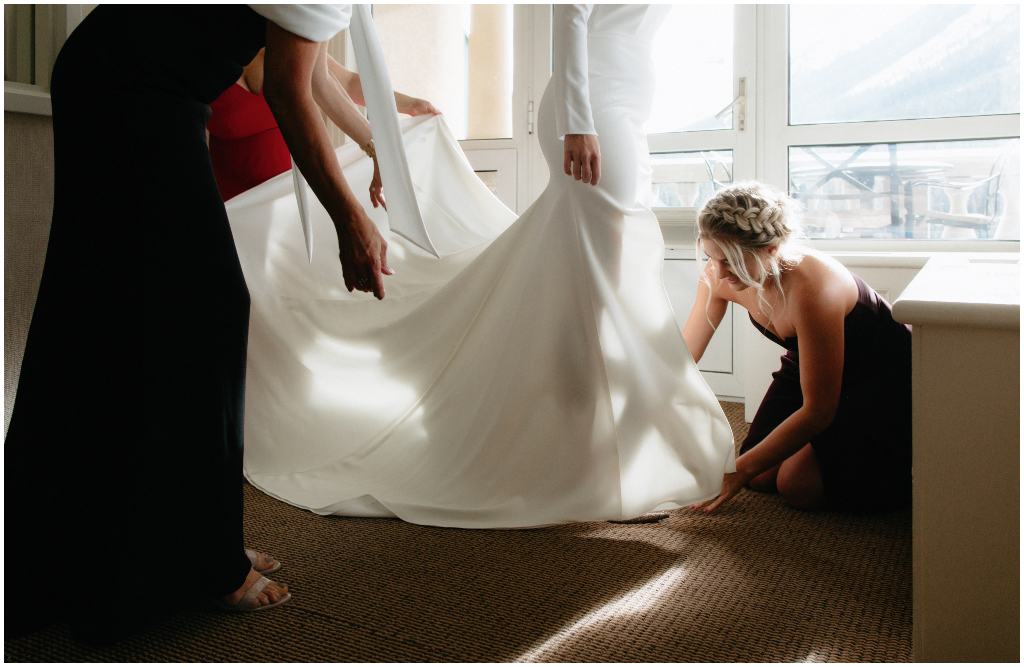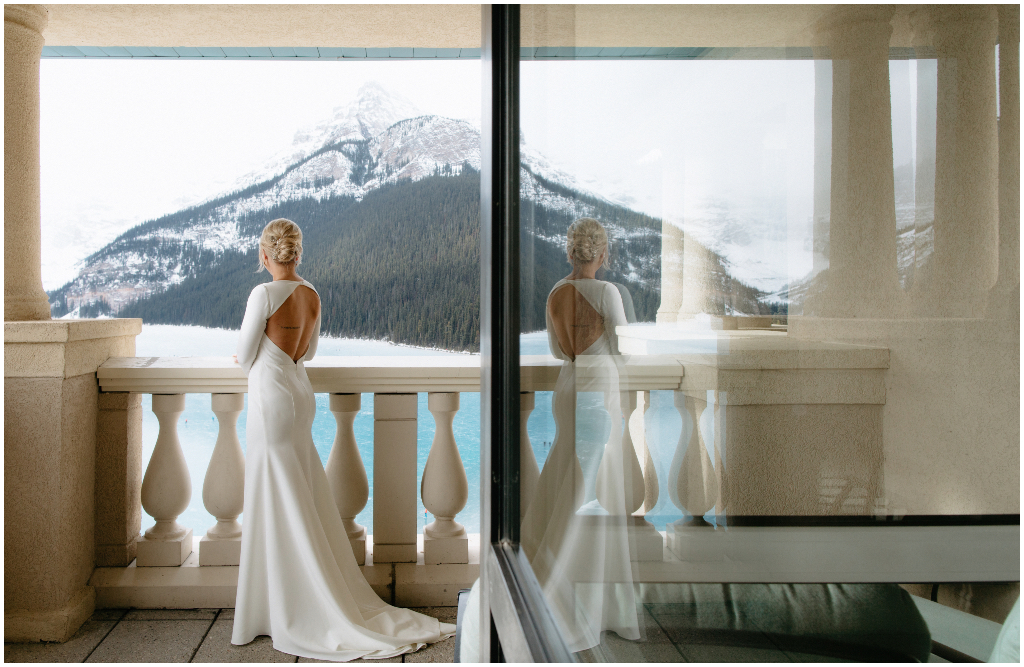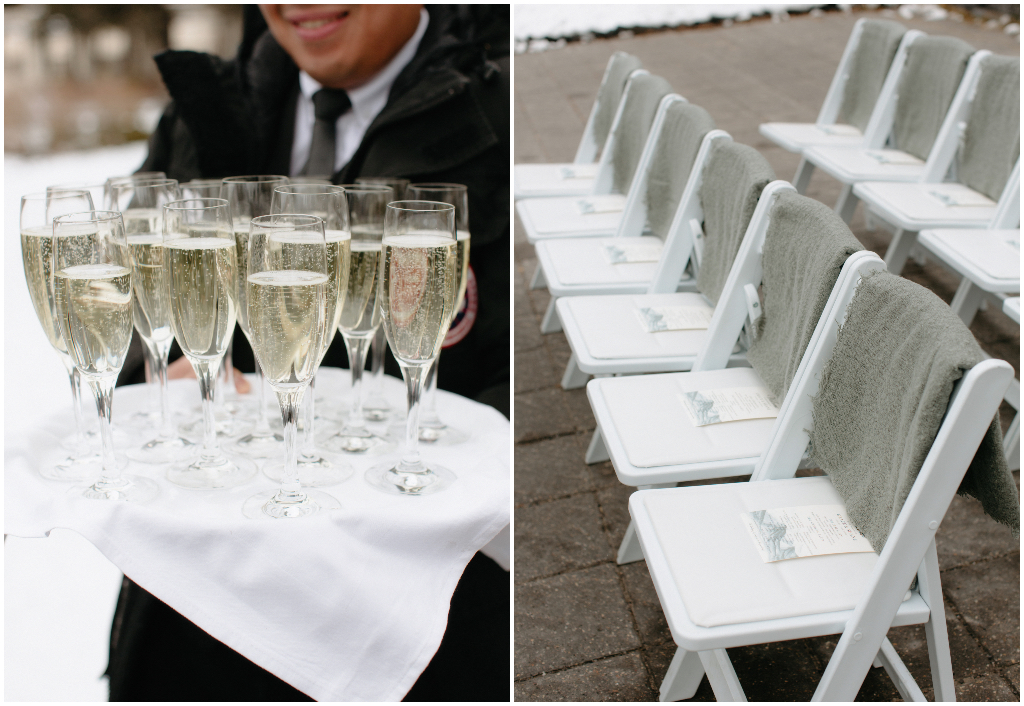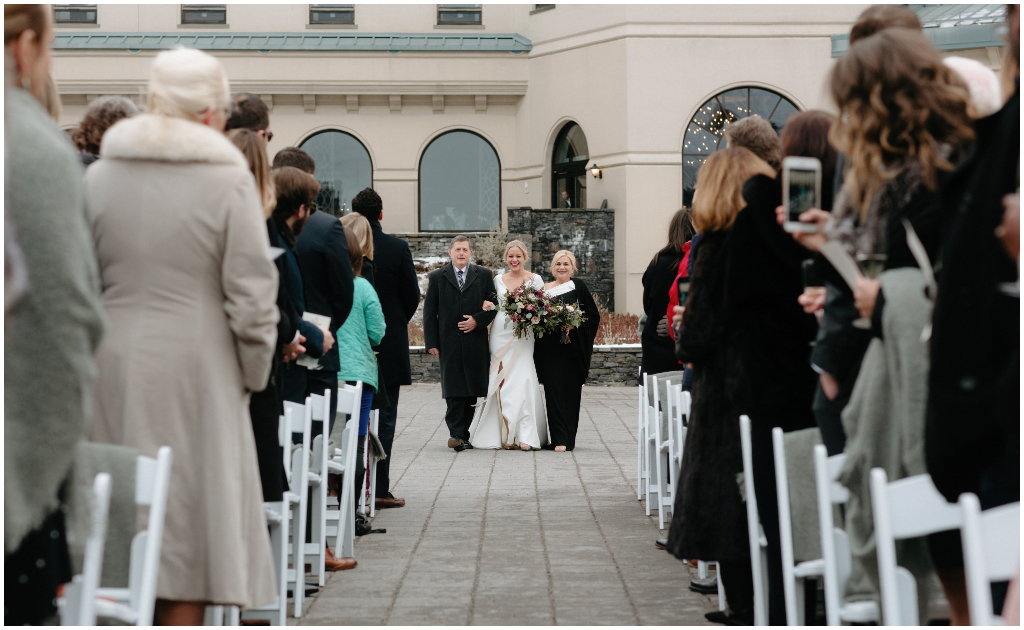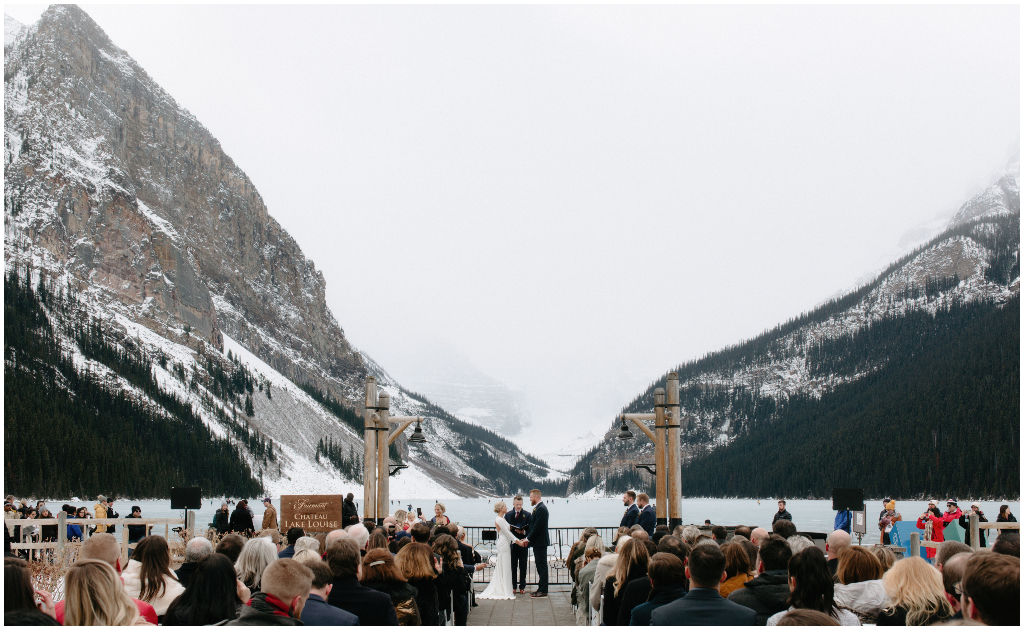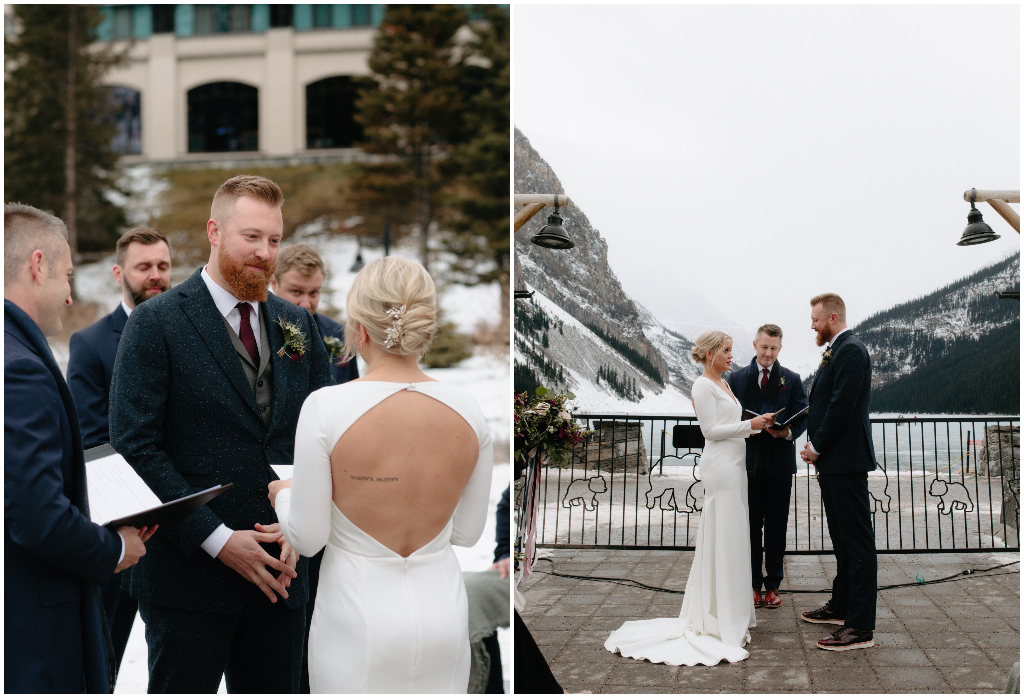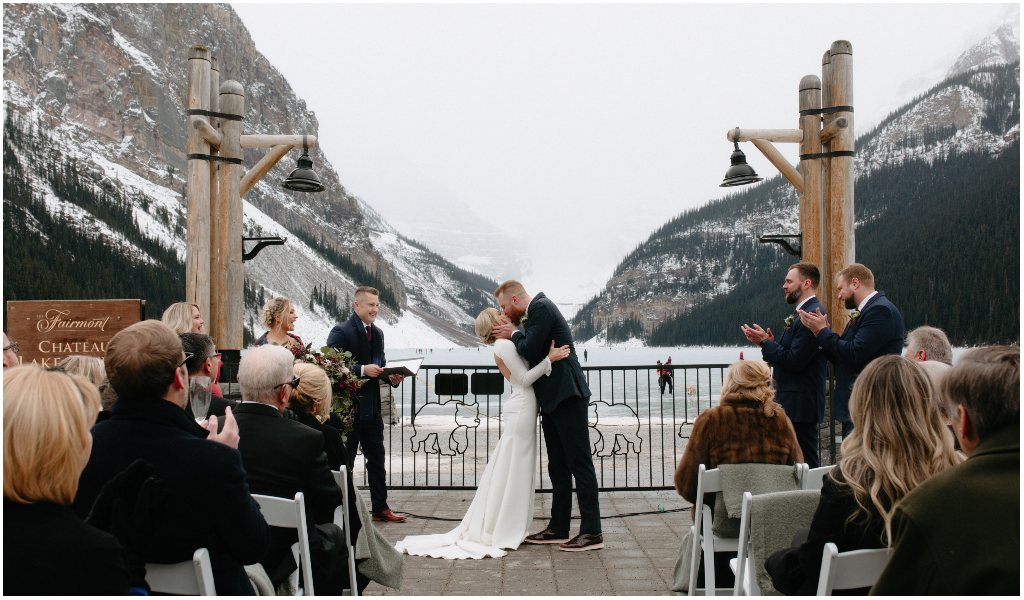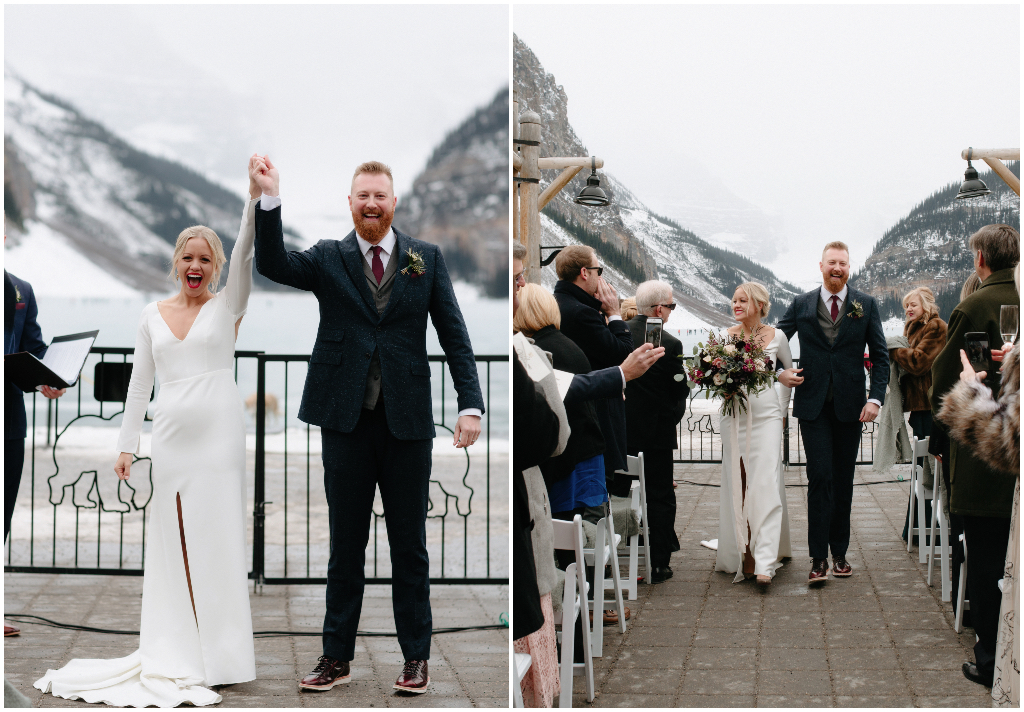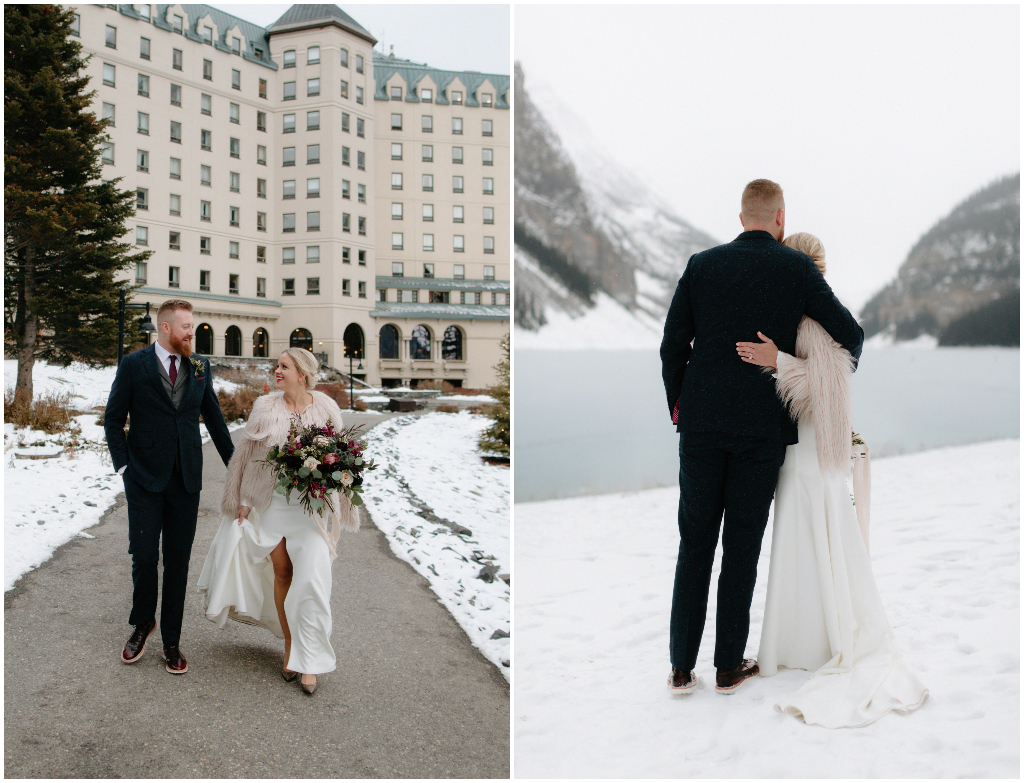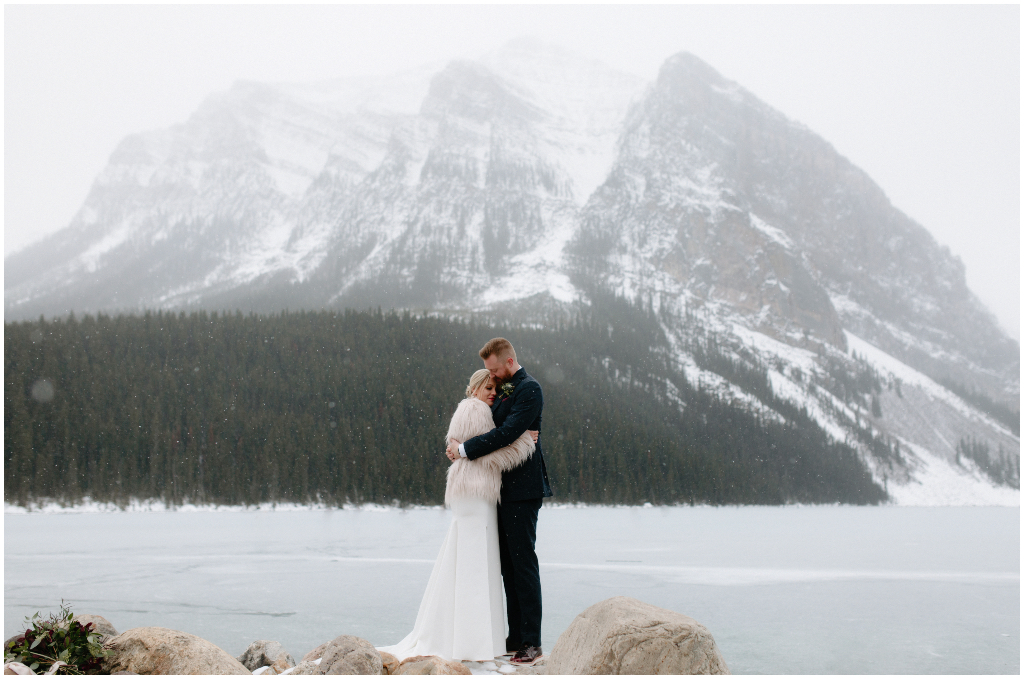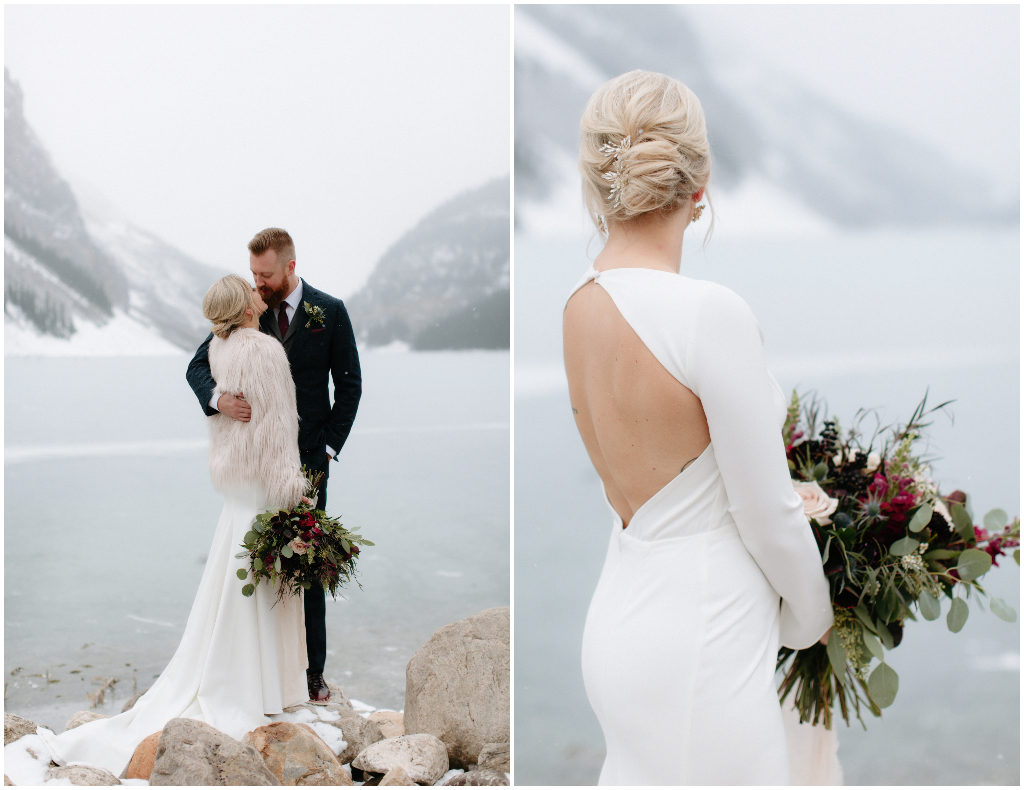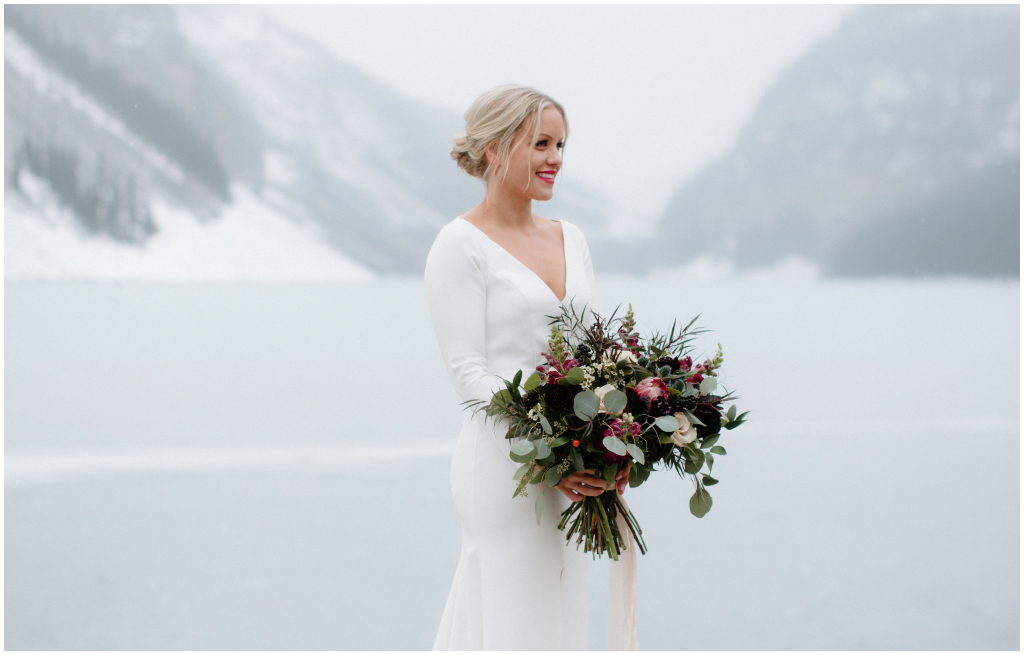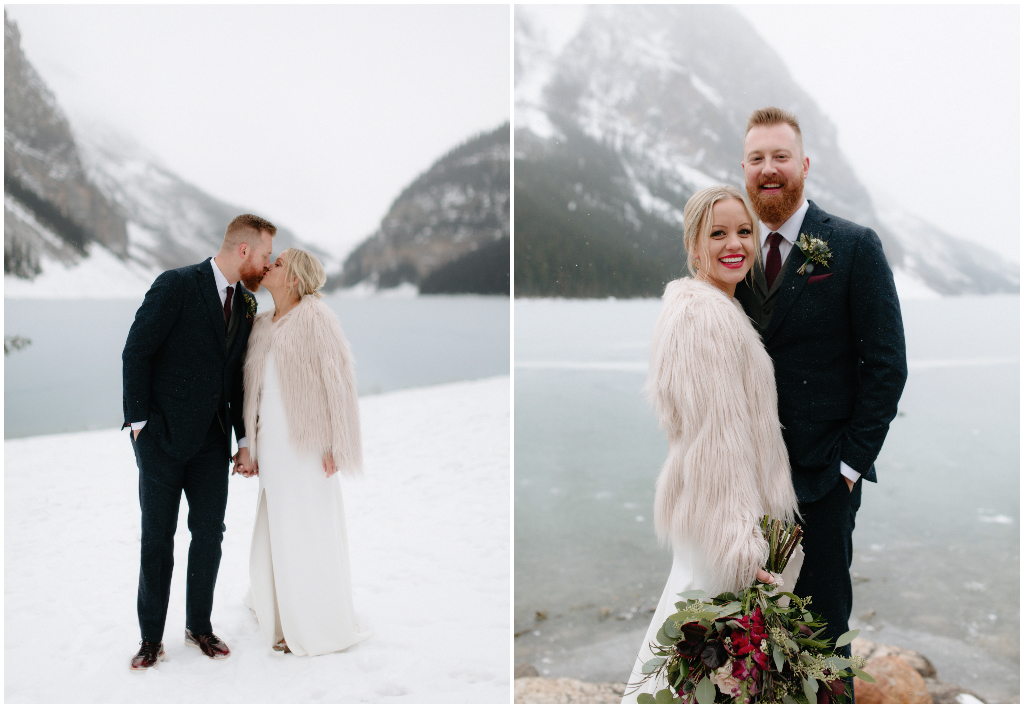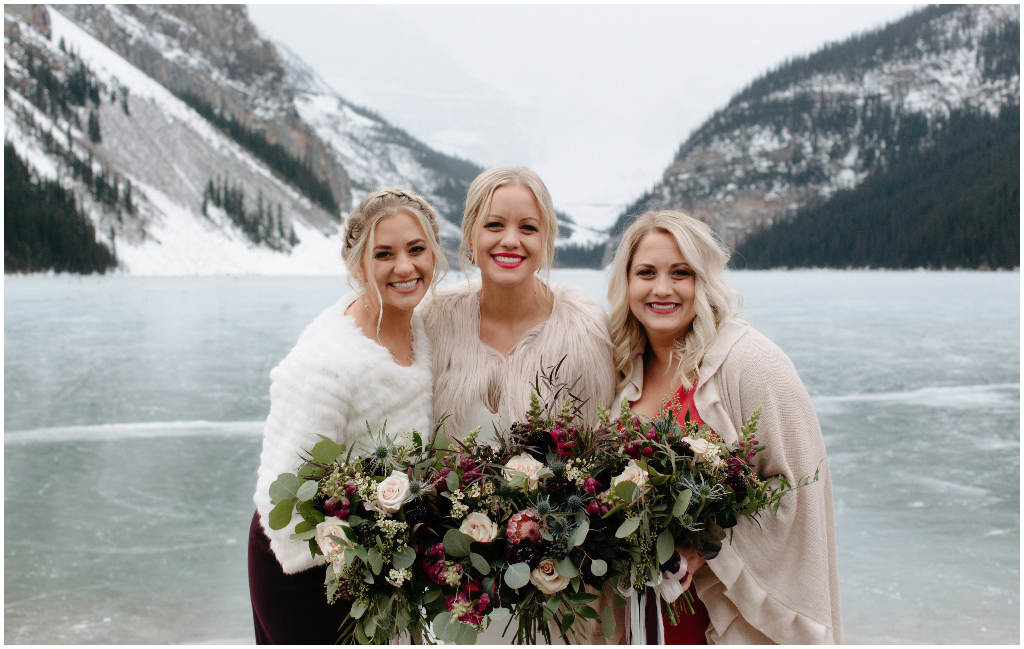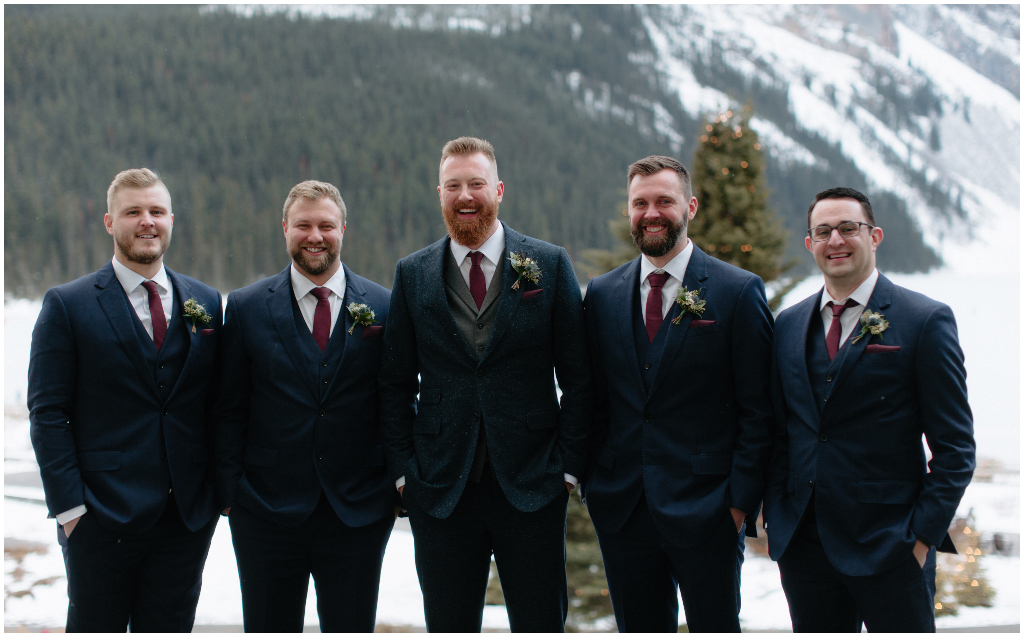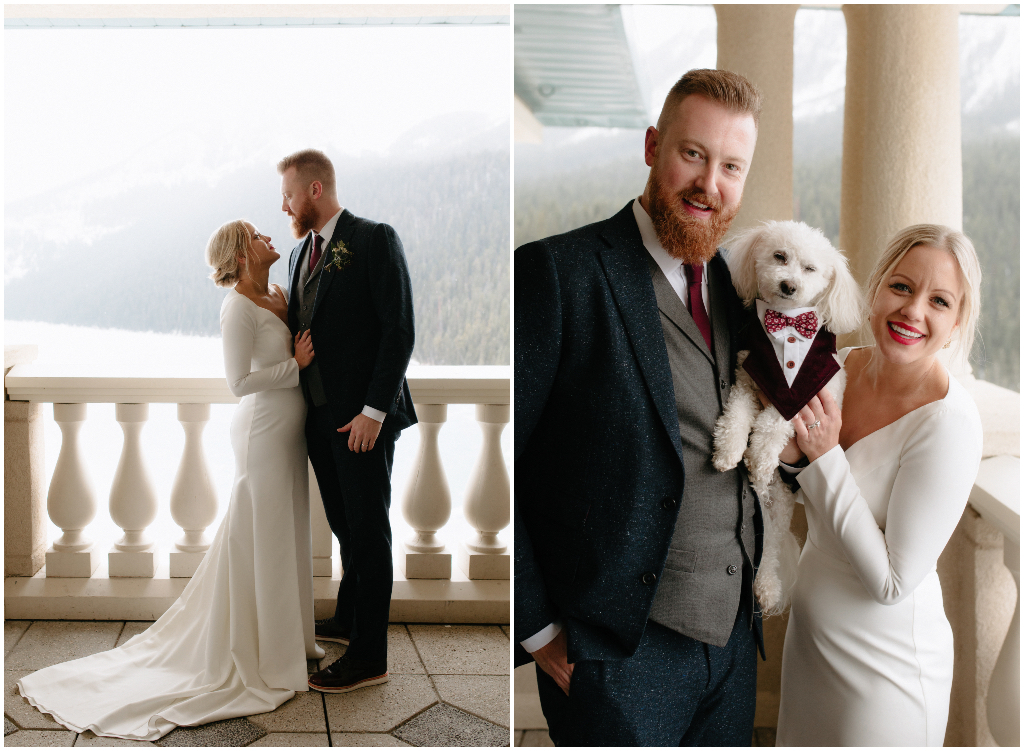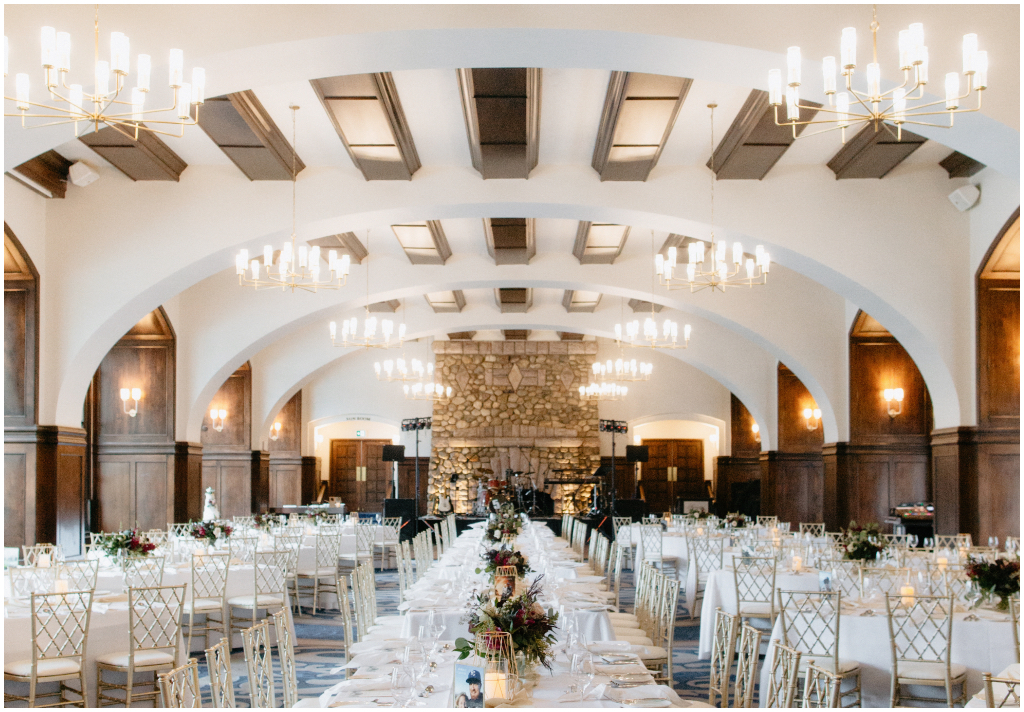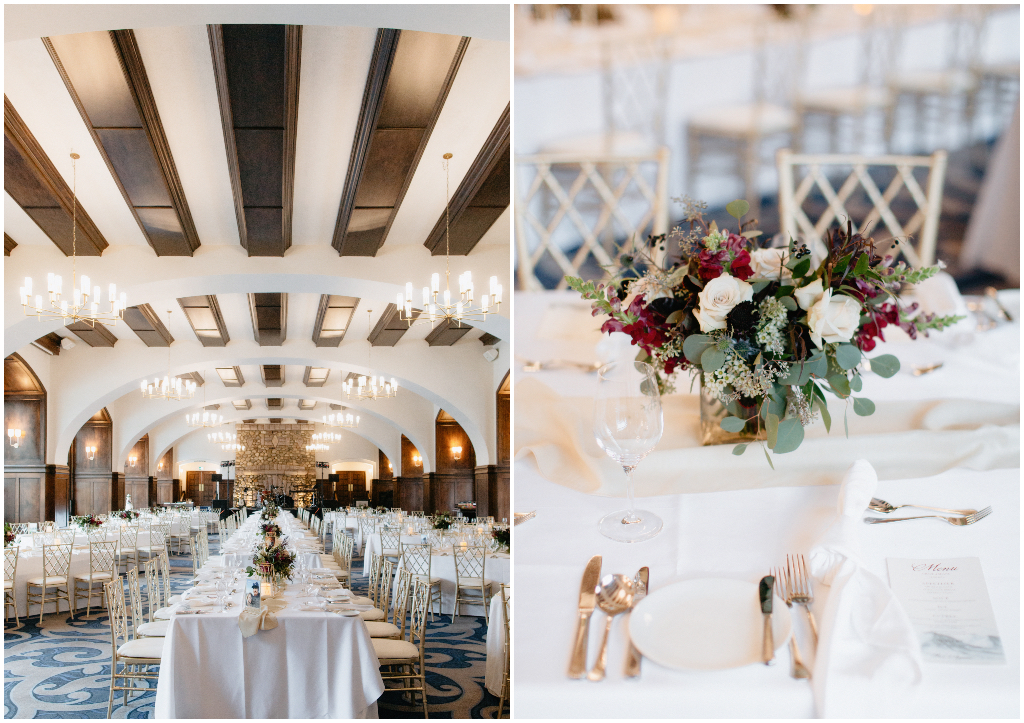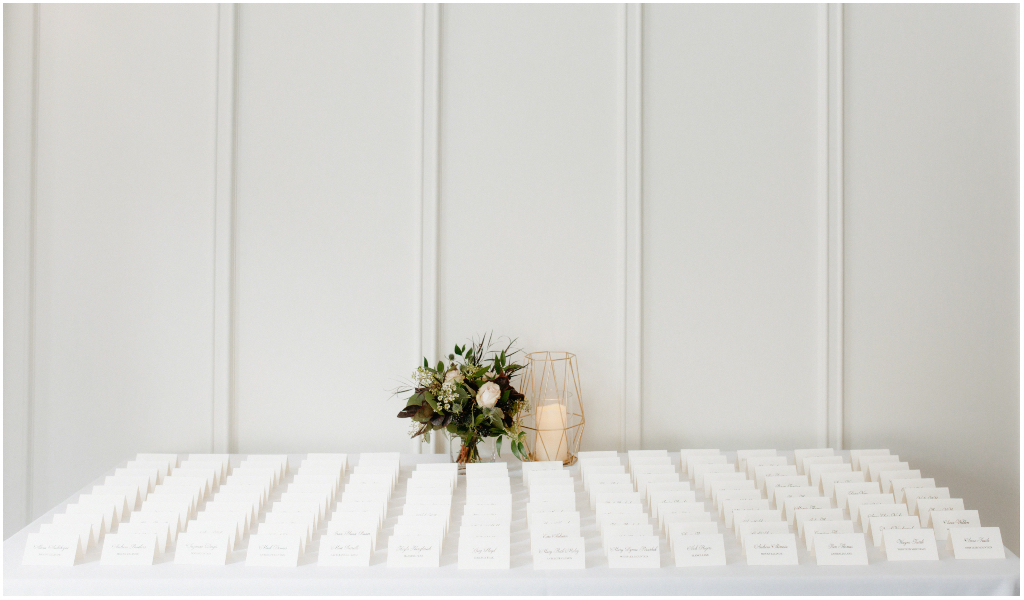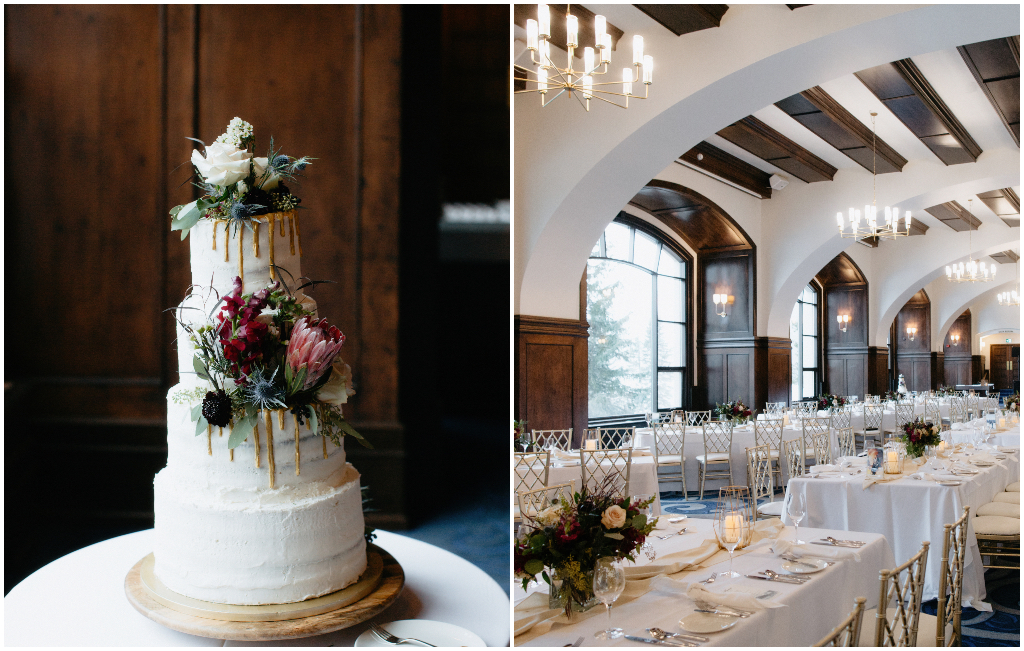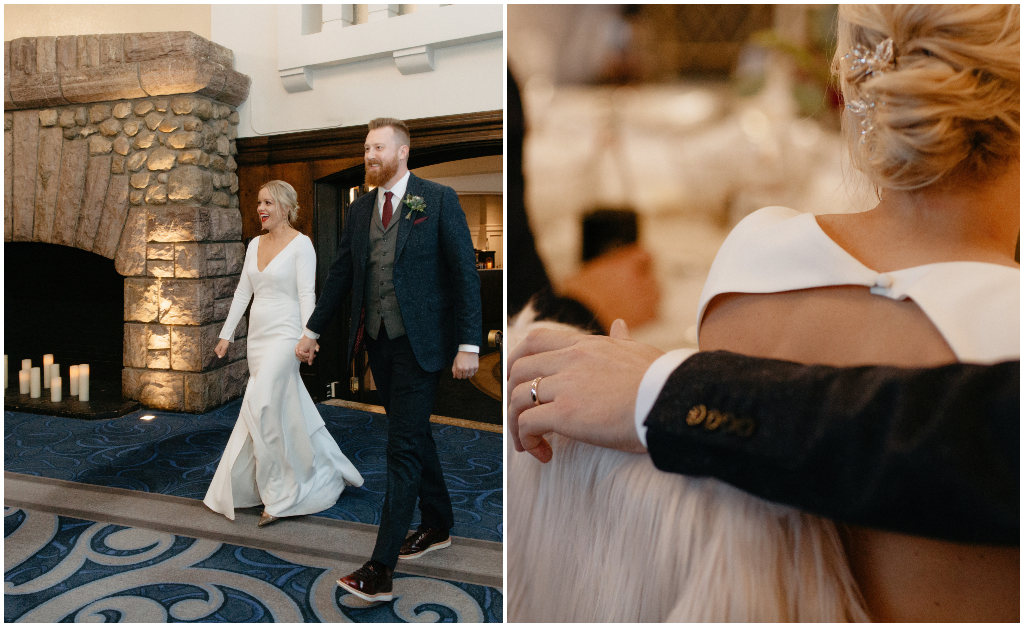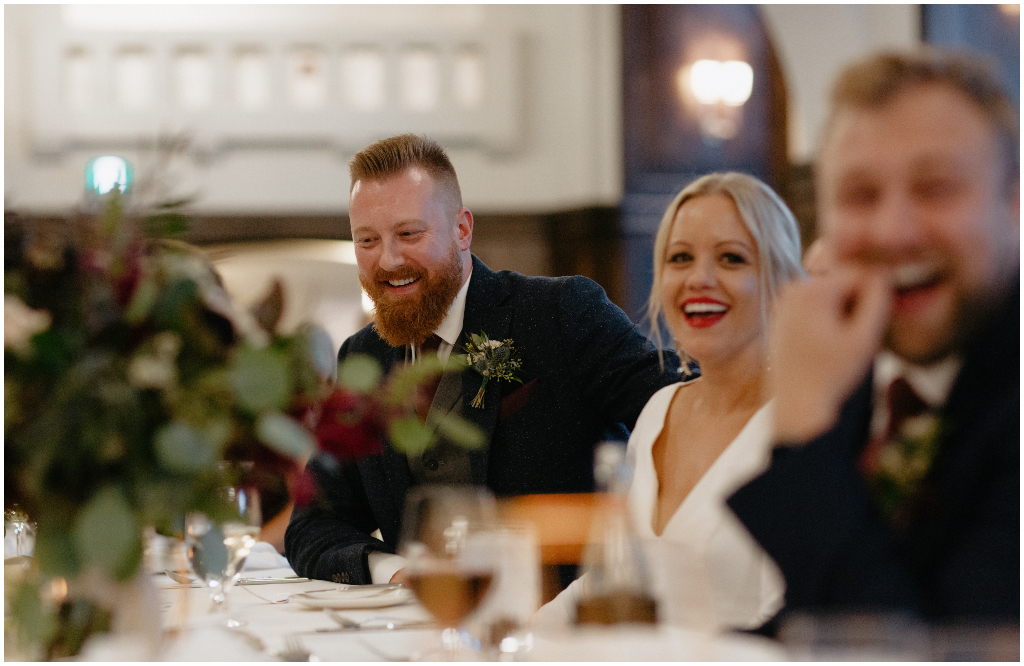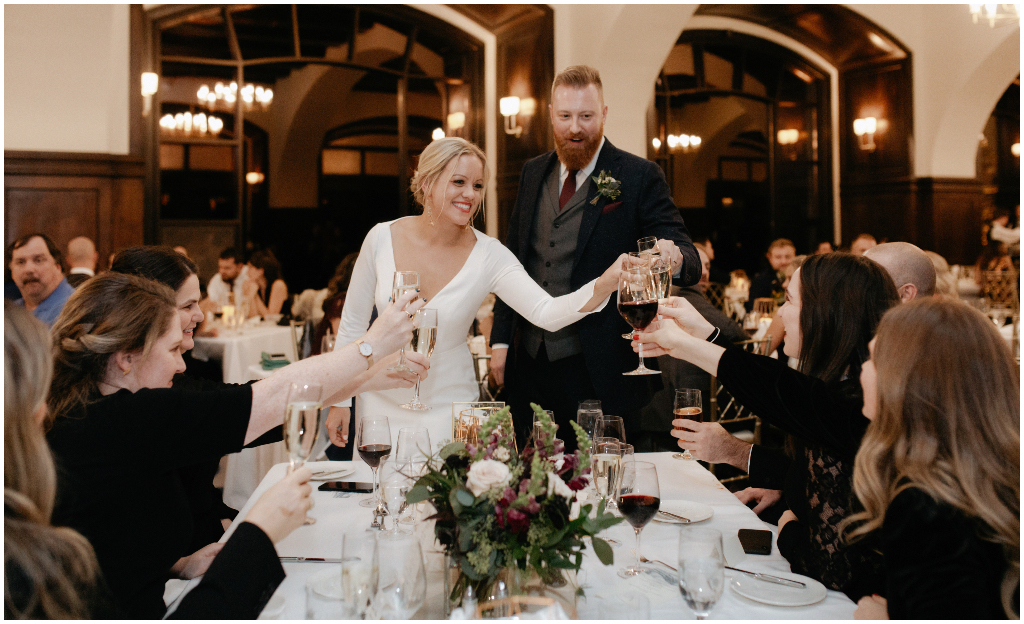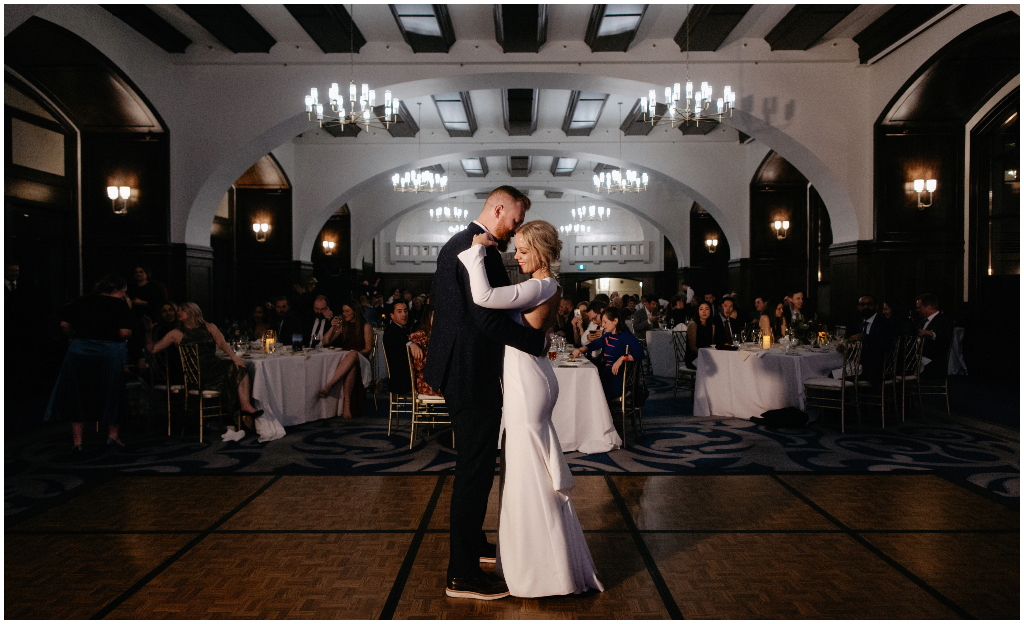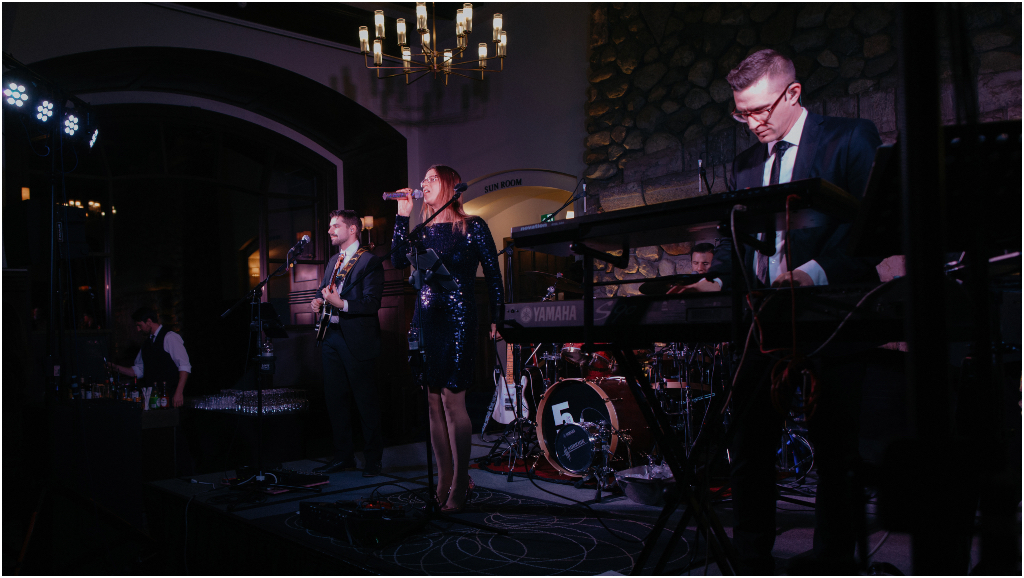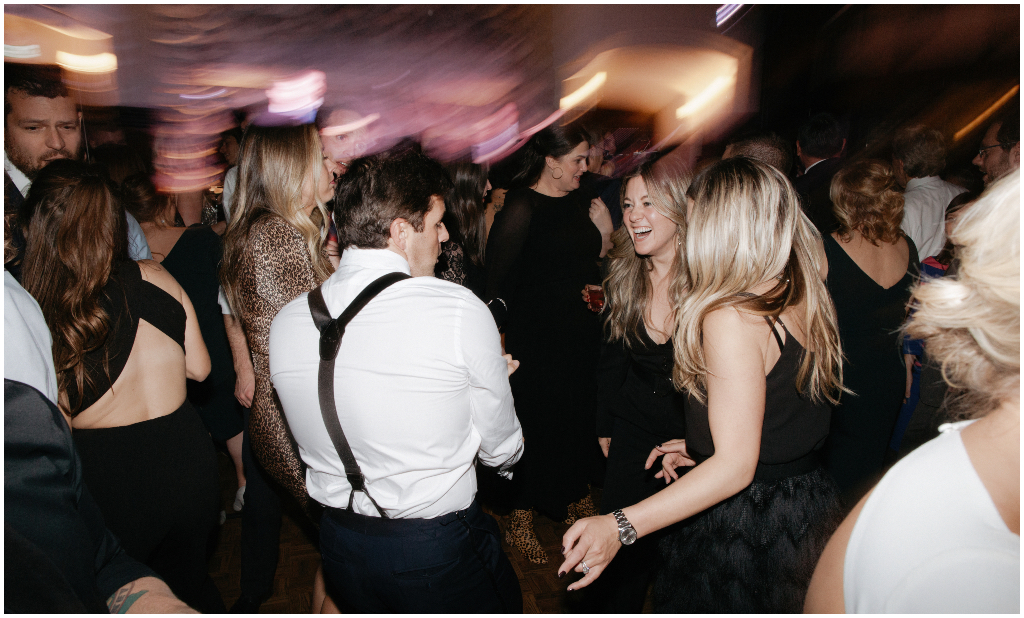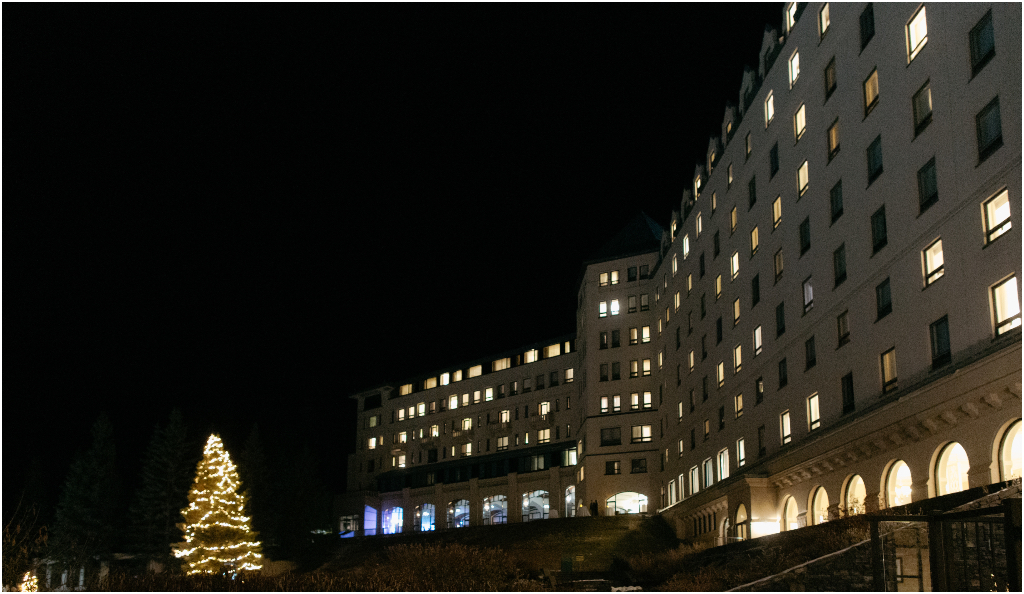 +  +  +  +  +  +  +  +  +  +  +
Suzanne, Lead Planner | Jennifer Bergman Weddings
Lake Louise Wedding Planners
Rocky Mountain Wedding Planners