Posts Tagged: Jasper Wedding Coordinator
05/7/22
Residing in Toronto, Jocelyn and Naheed wanted to host a destination wedding in the majestic Rockies to bring together their loved ones from across the country (and beyond). The Fairmont Jasper Park Lodge fit the bill as the perfect venue for their weekend of events.
The weekend kicked off with a welcome event held in the Golf Clubhouse, complete with live music and a food truck serving sweet treats and traditional East African delights.
The next morning, Jocelyn and her crew had their Mehndi done while enjoying brunch. Guests joined them on the lawn of the Stanley Thompson Cabin to partake in the Pithi and Mandvo – traditional Ismaili ceremonies held before the wedding to bless the couple with well wishes.
Everyone donned their best lehengas and Indian suits for the evening Sangeet held in a clearspan tent on Beauvert Plateau. Set right in front of the lake, the colourful decor and attire made for spectacular photos as DJ Double J brought the party!
Saturday was reserved for an outdoor ceremony held on Whistlers Plateau, with both western and Ismaili rituals. The evening Gala followed in Beauvert Ballroom and featured a 4-course meal, heartfelt toasts. The Rondel Roberts Band and Double J alternated sets keeping guests on the dance floor into the early hours of the morning!
Sunday morning brunch wrapped up the incredible weekend.
It was certainly challenging planning a multi-event destination wedding during the pandemic (to say the least!), but it all turned out phenomenally. We are especially grateful to Jocelyn, Naheed and their families for being so wonderful to work with and such kind, gracious humans.
Credits: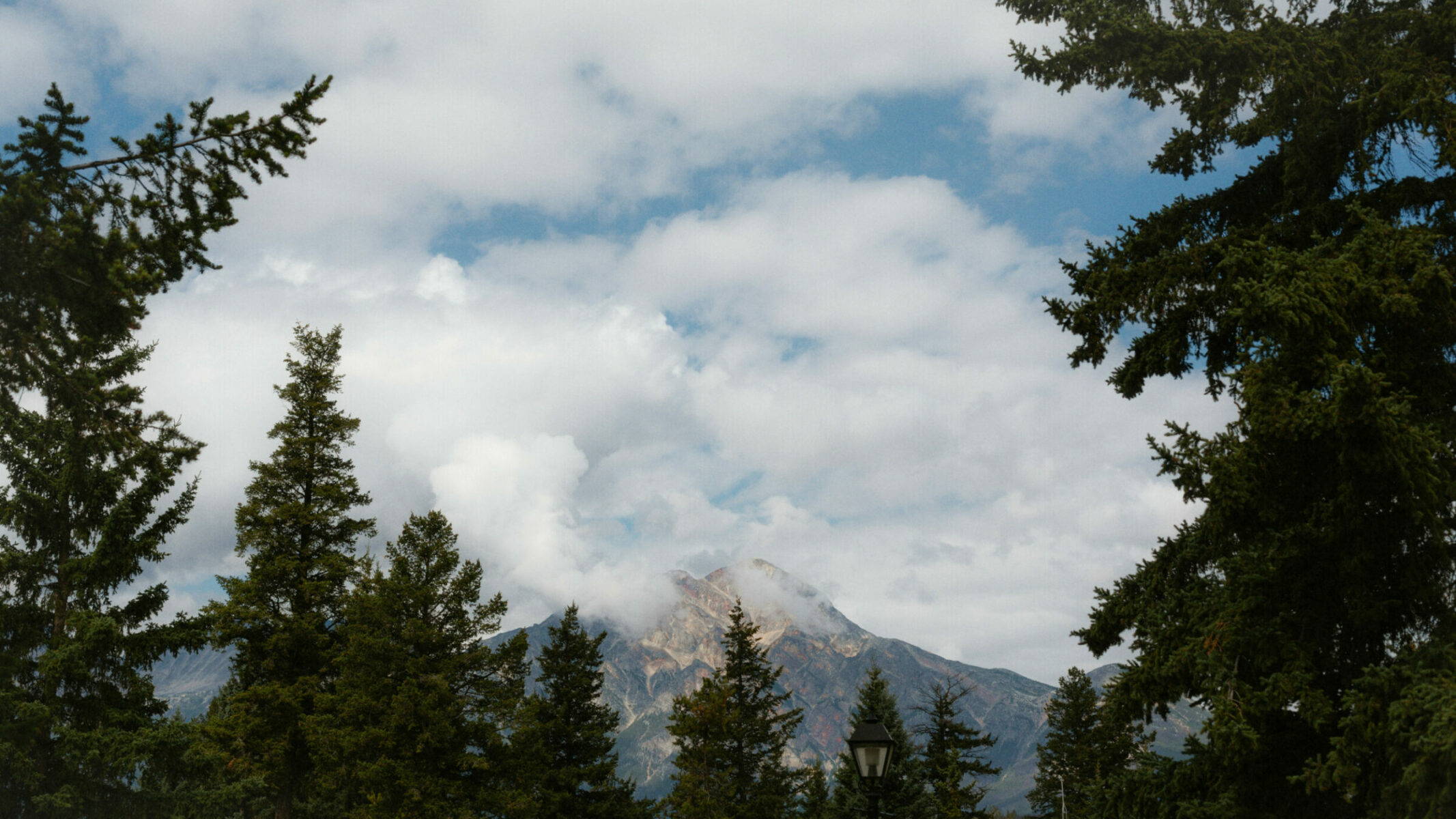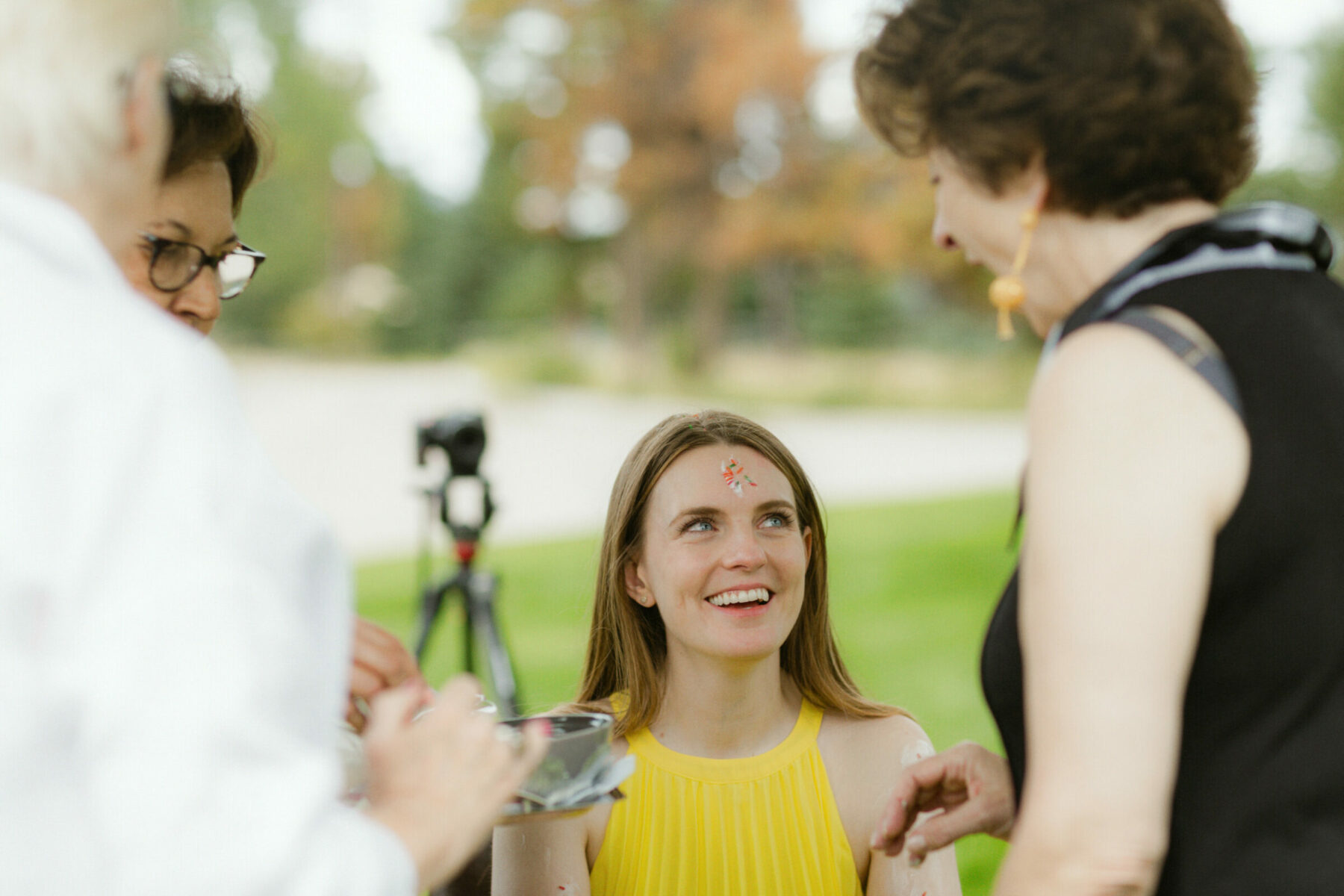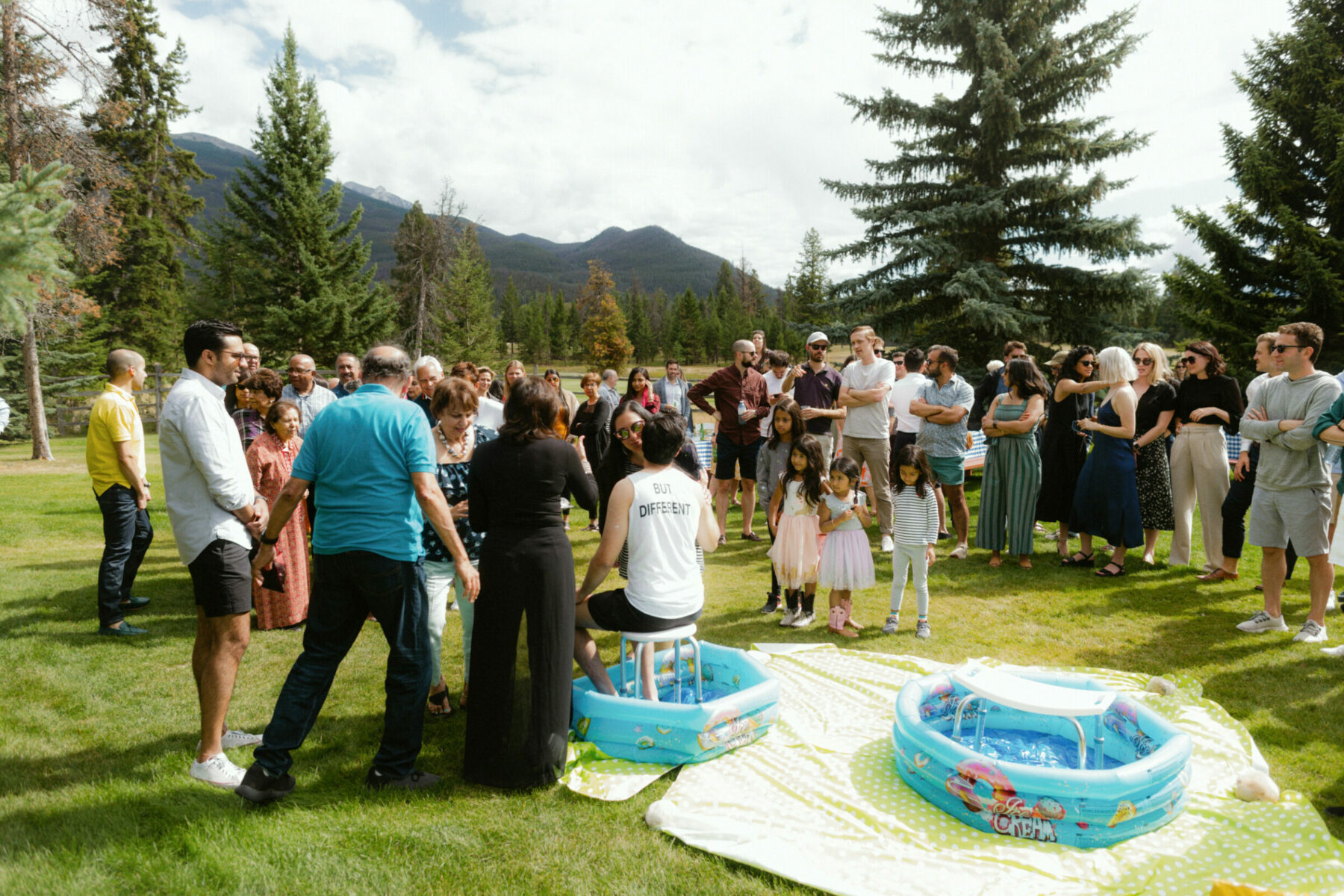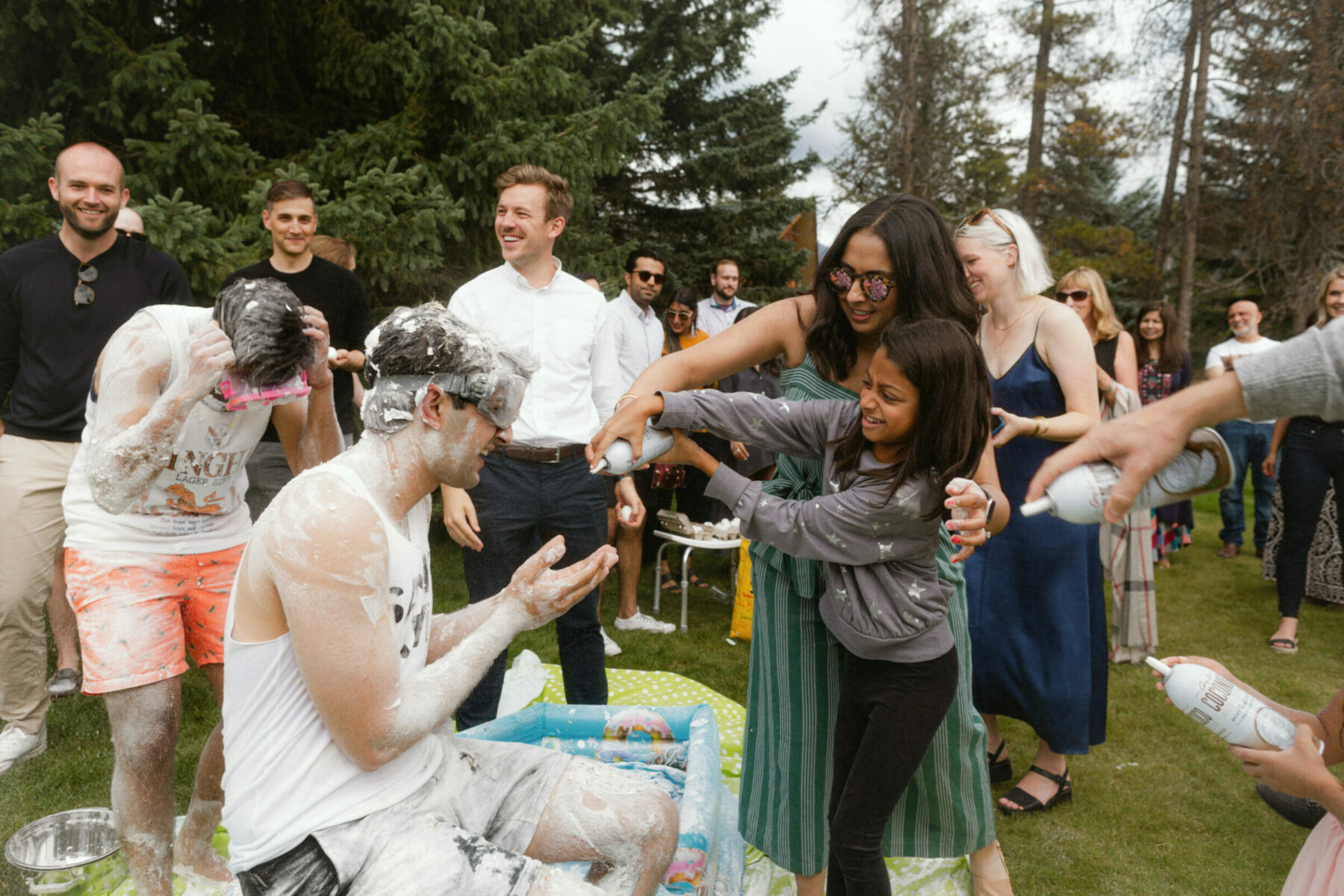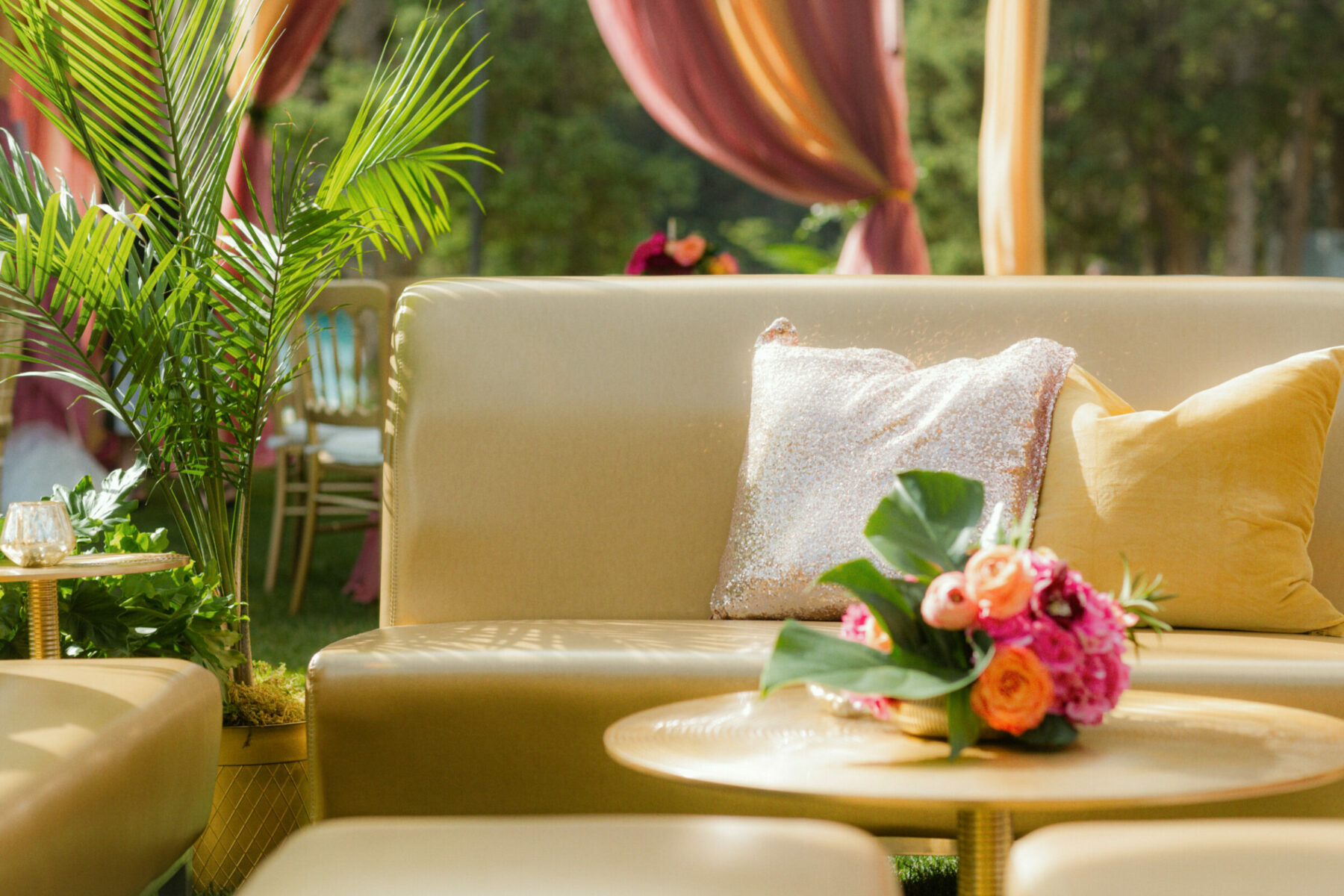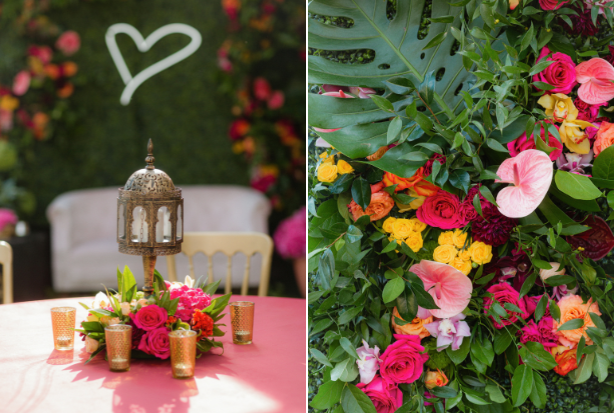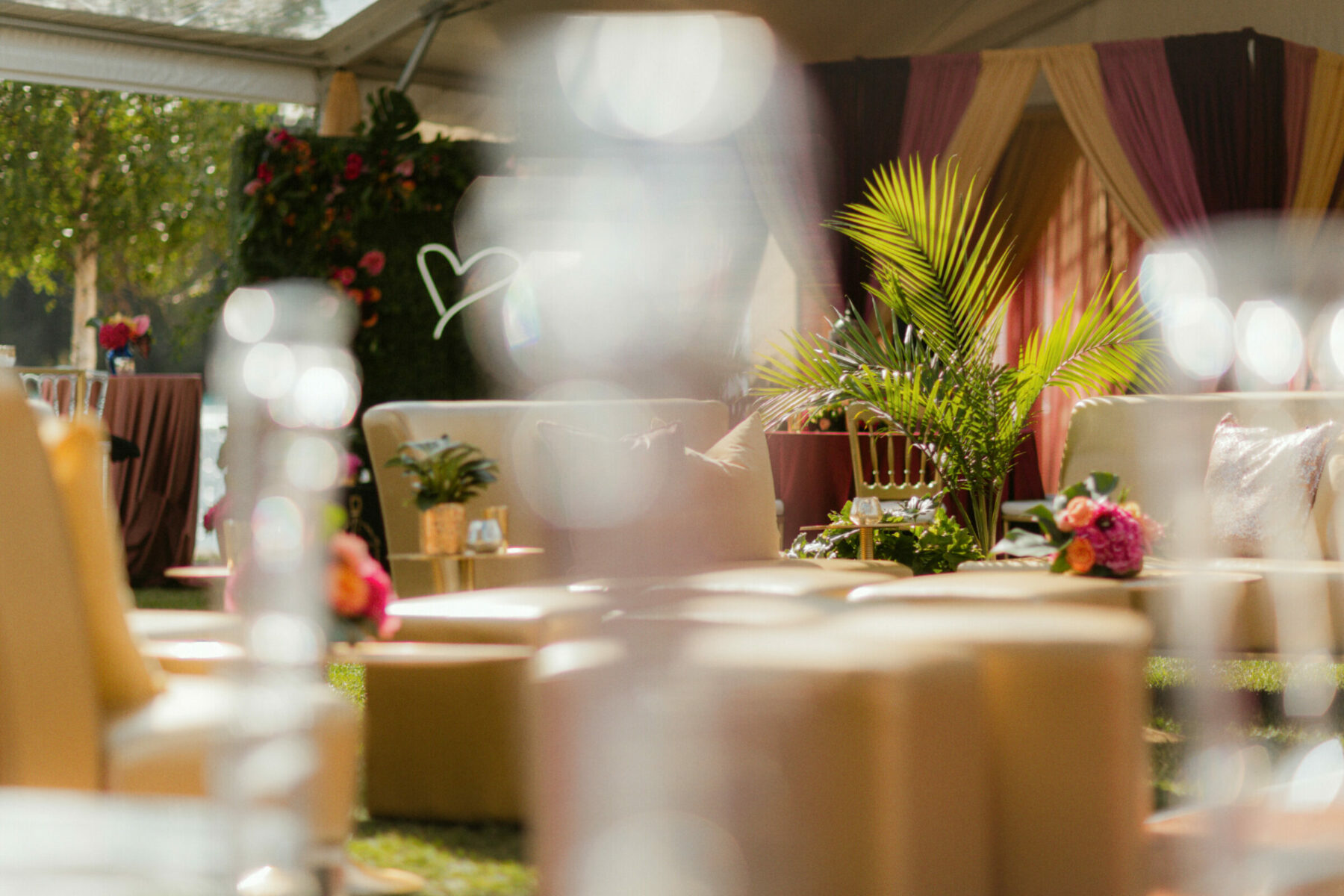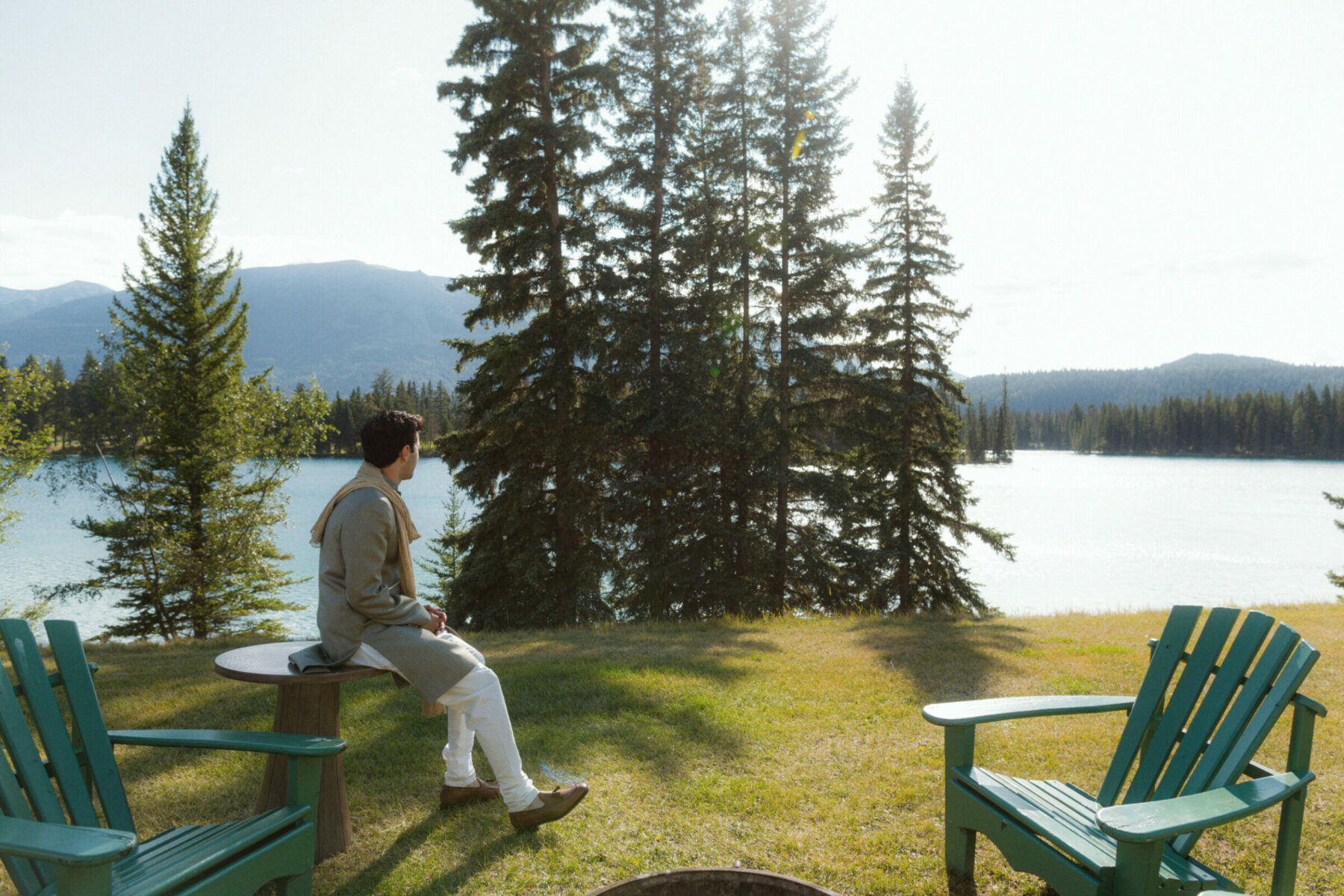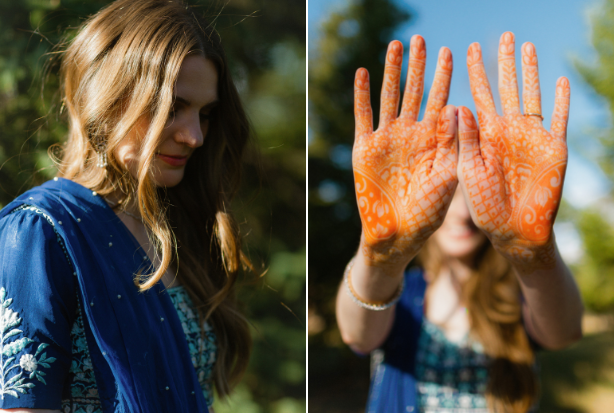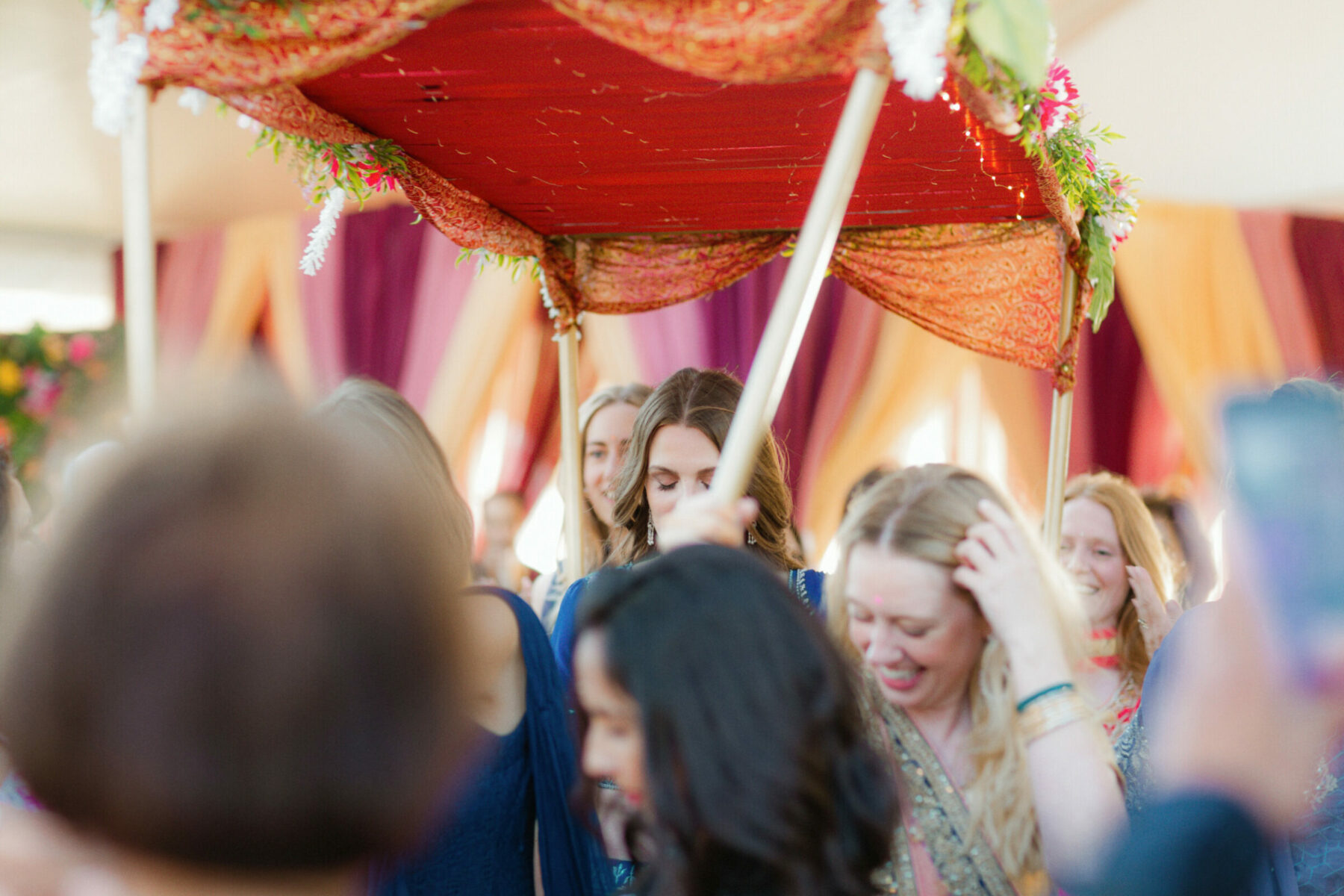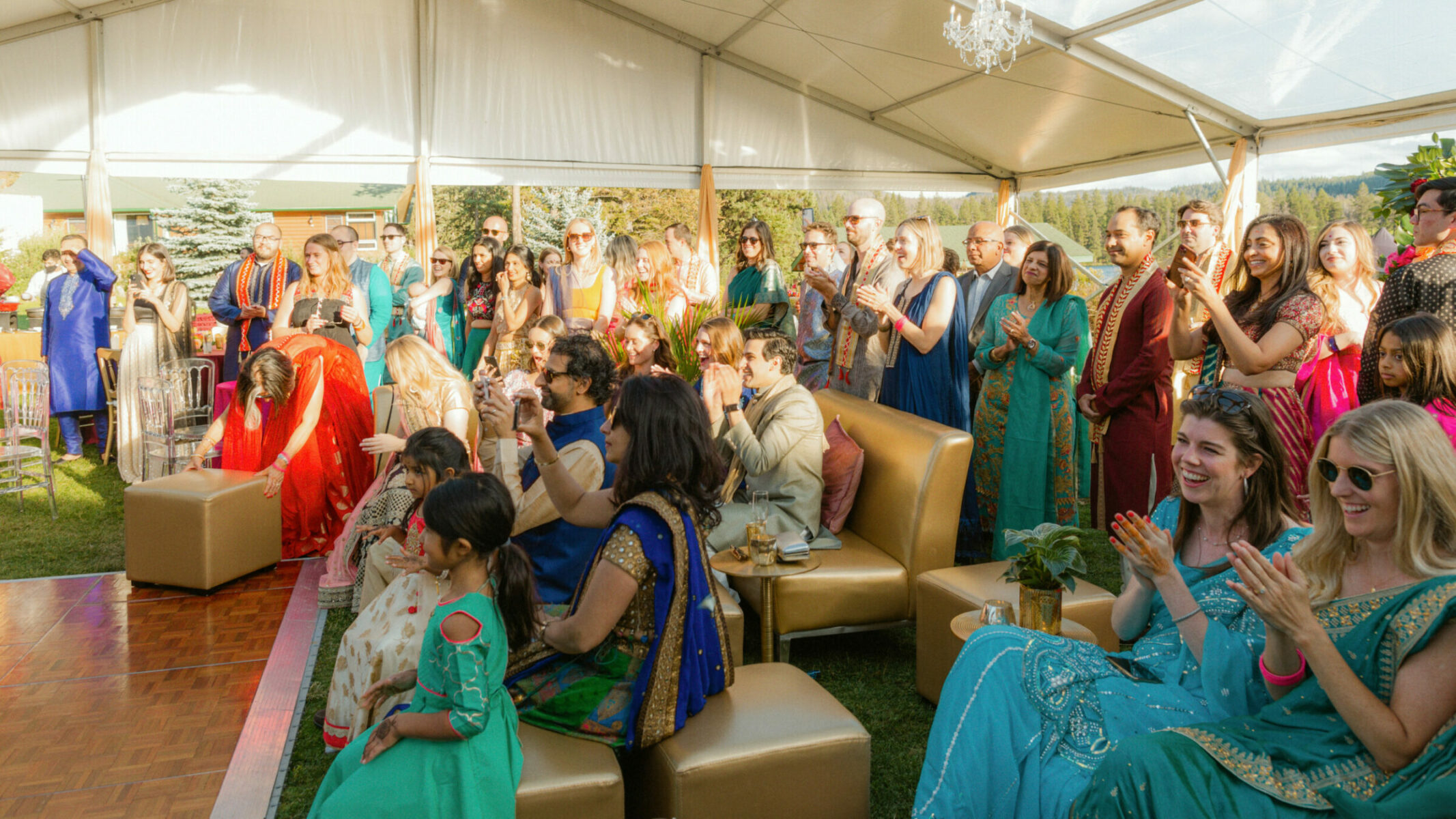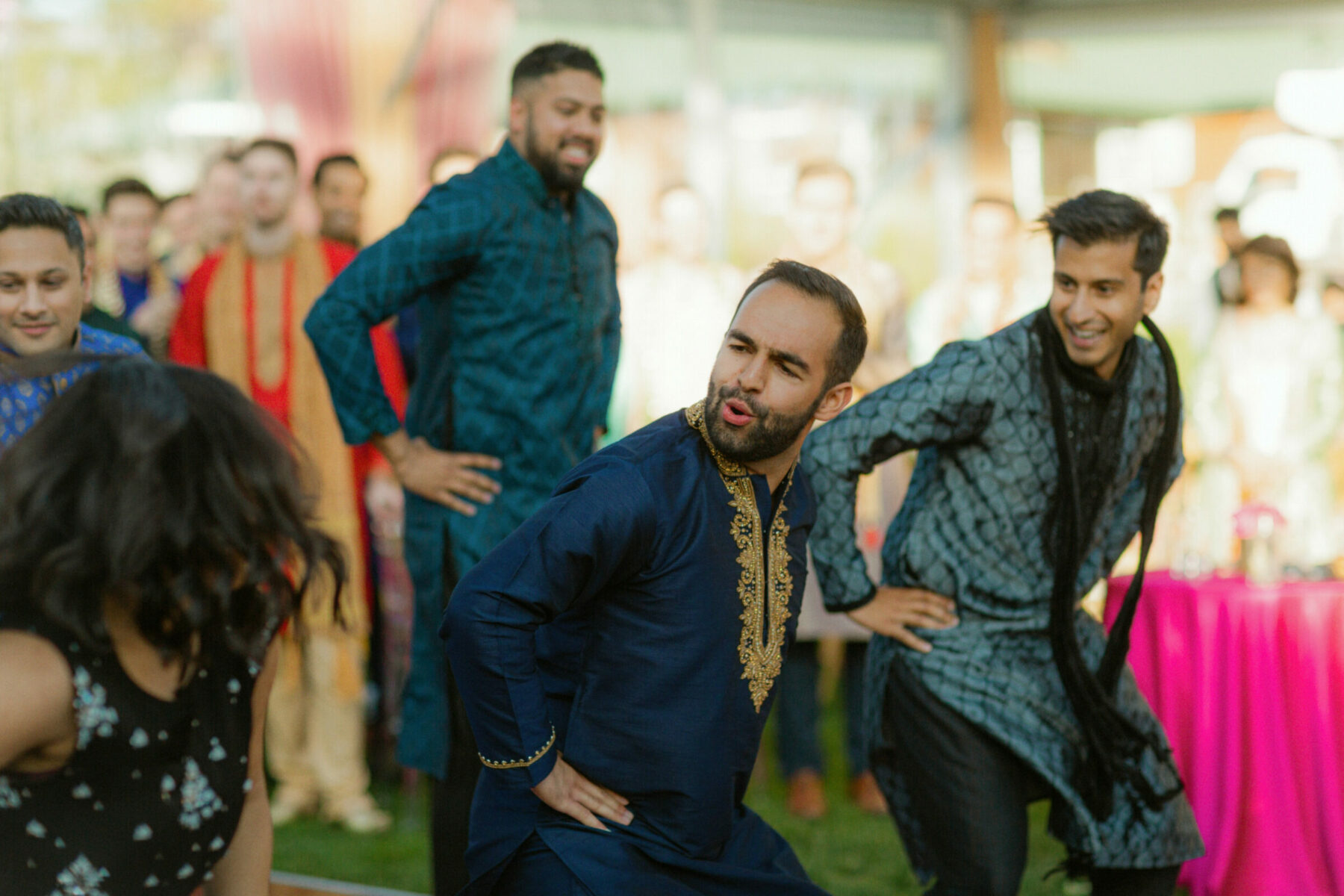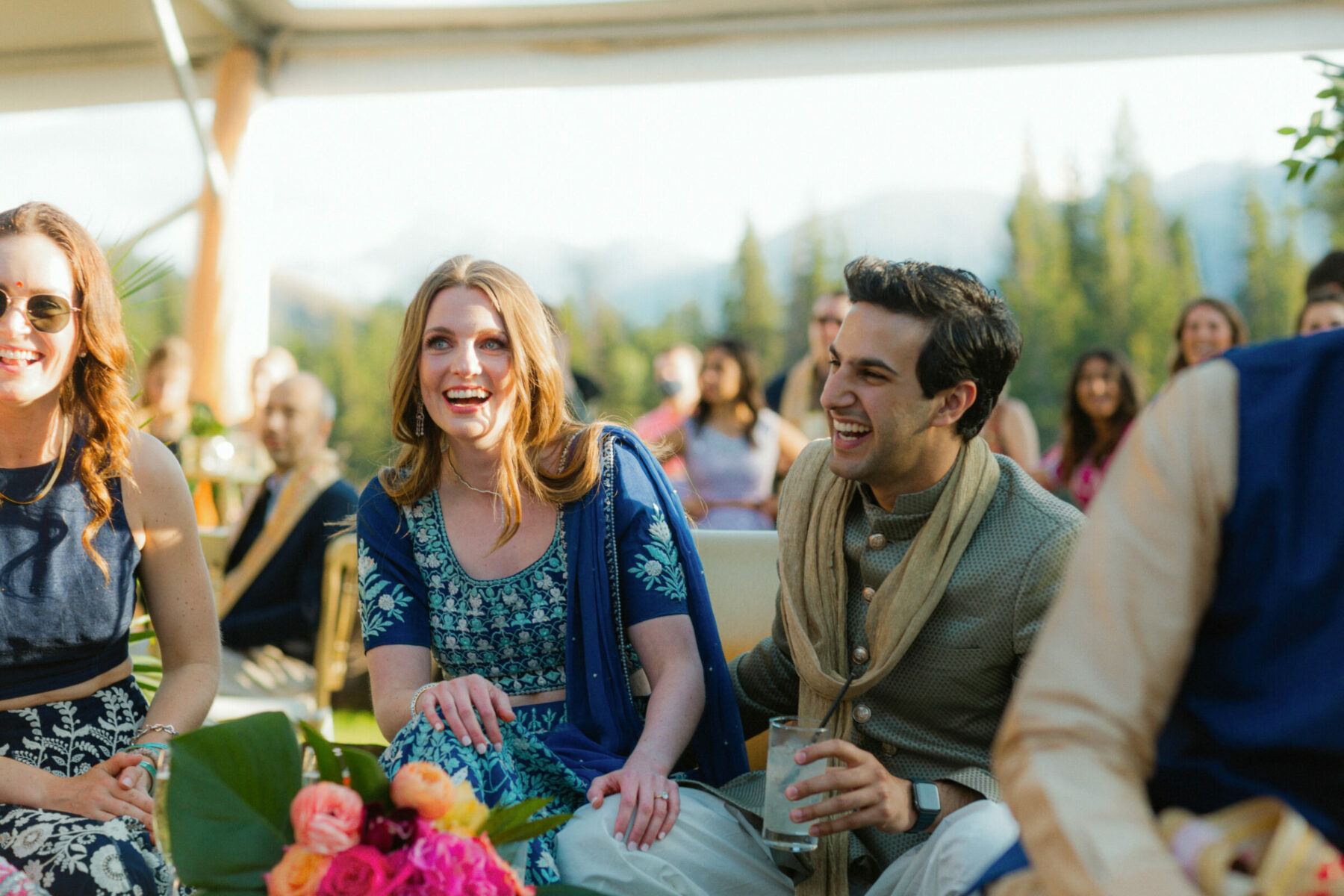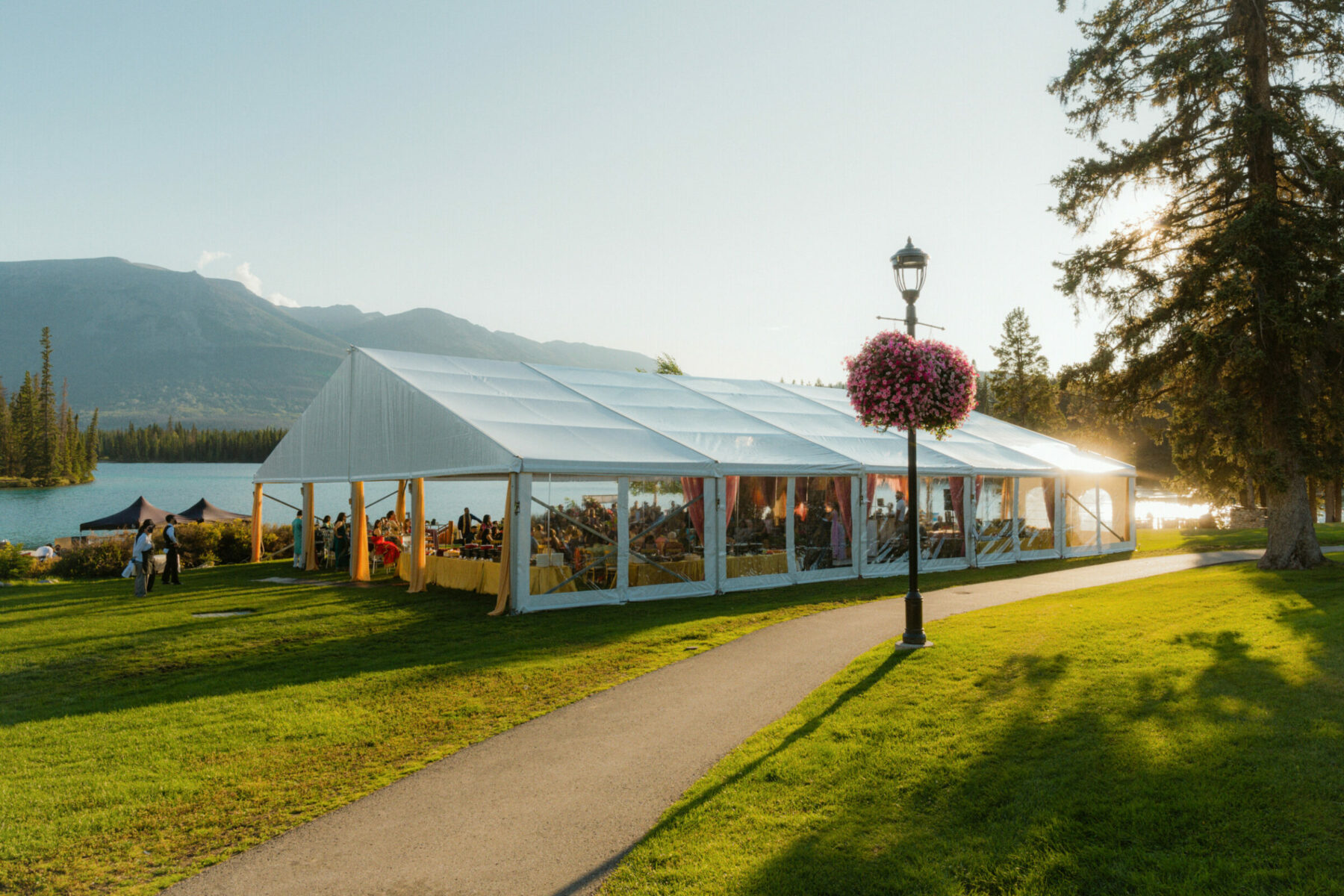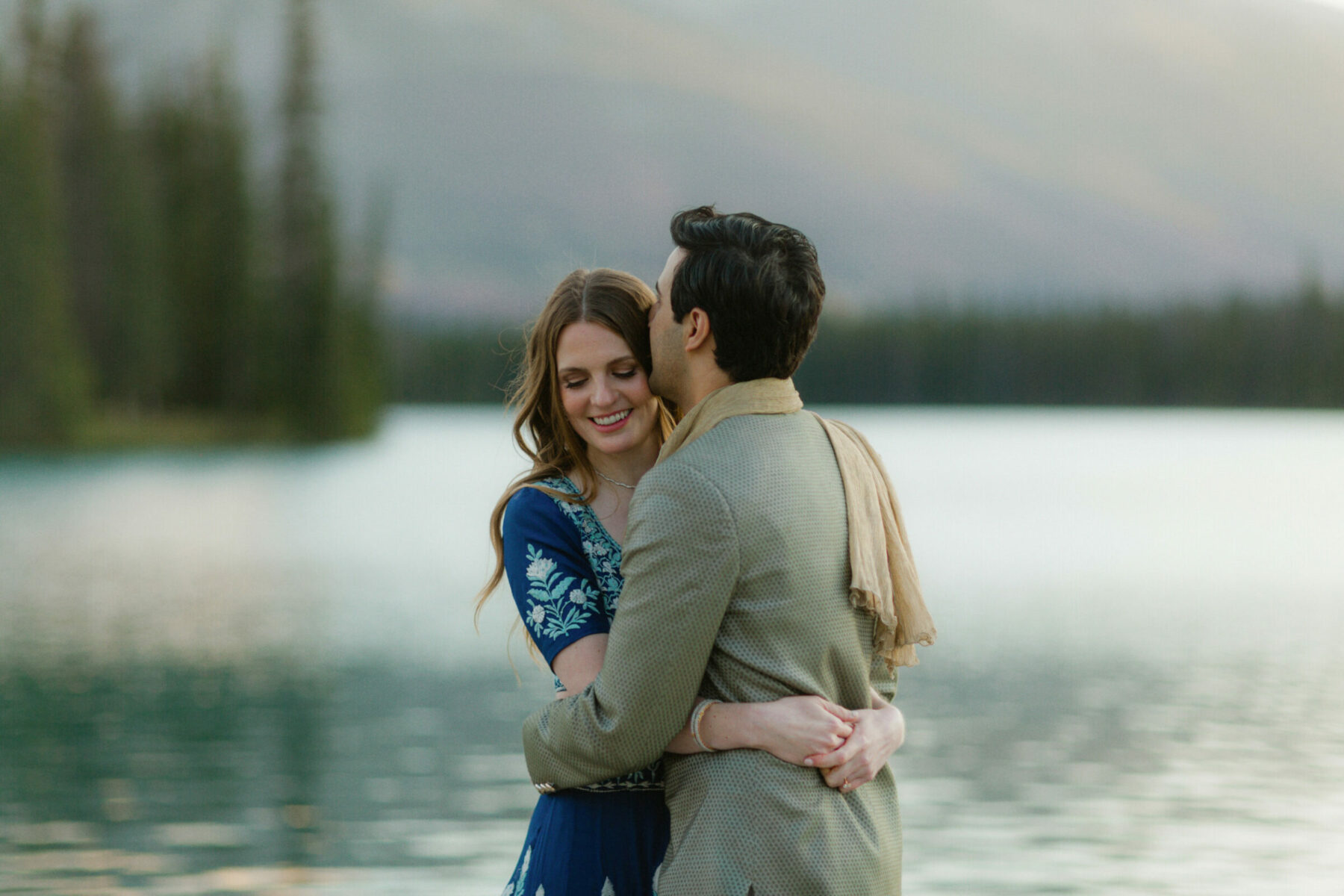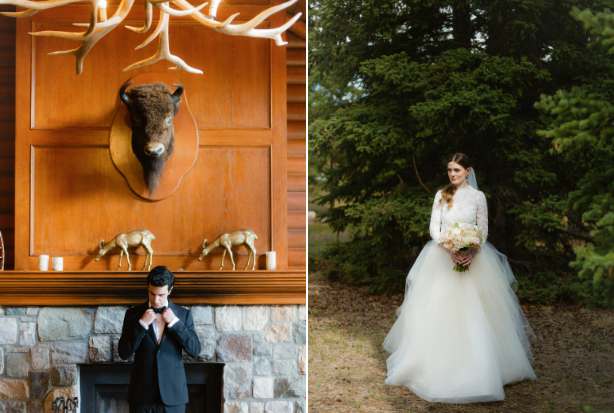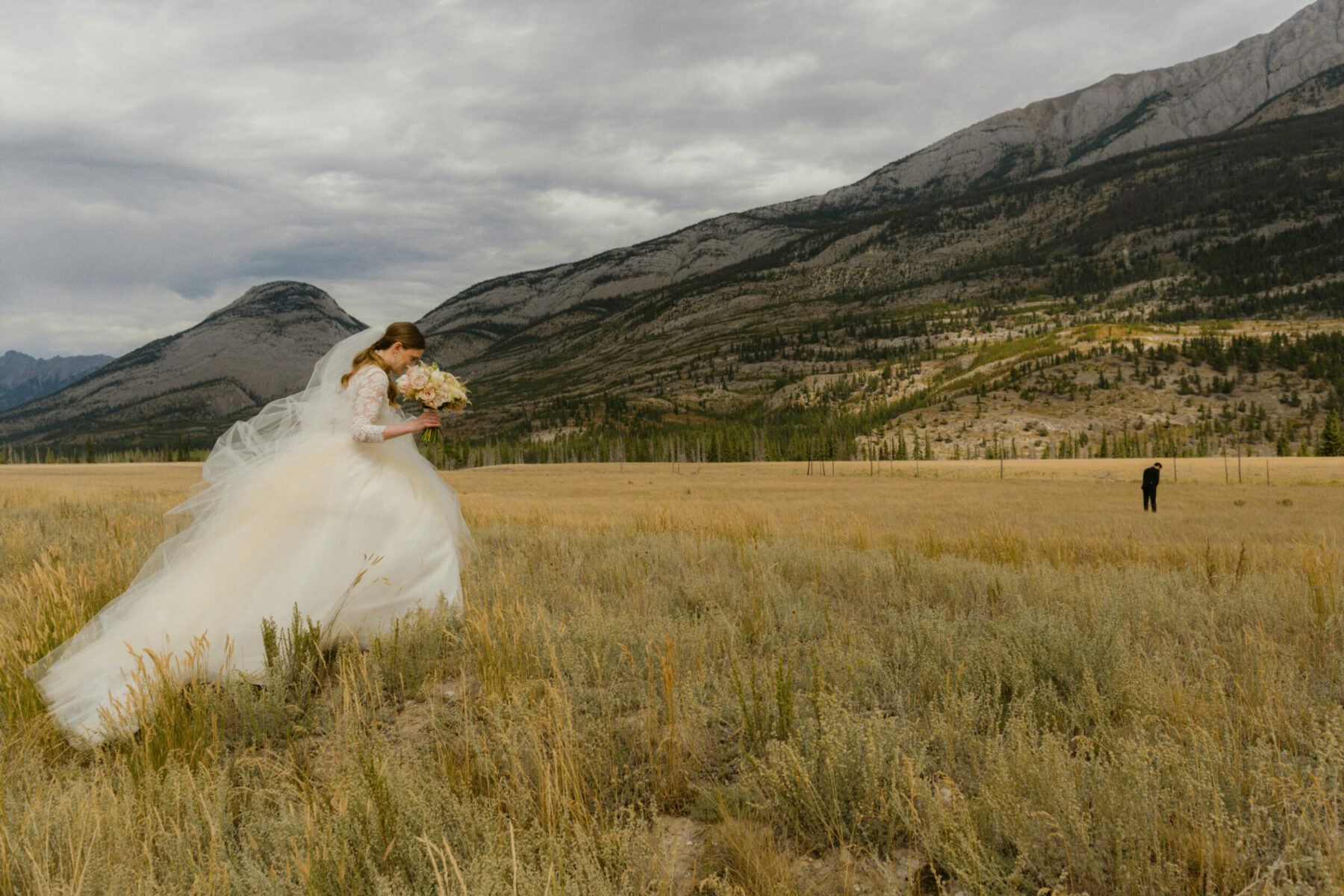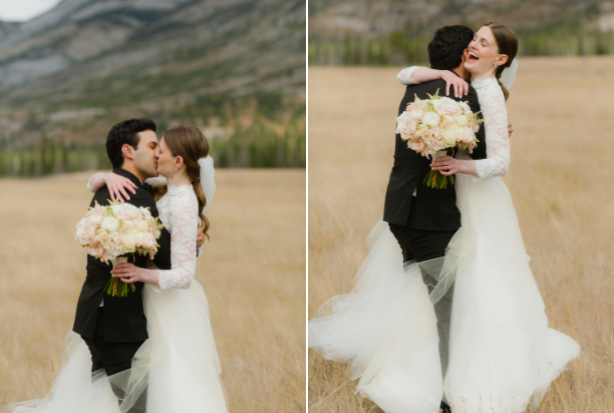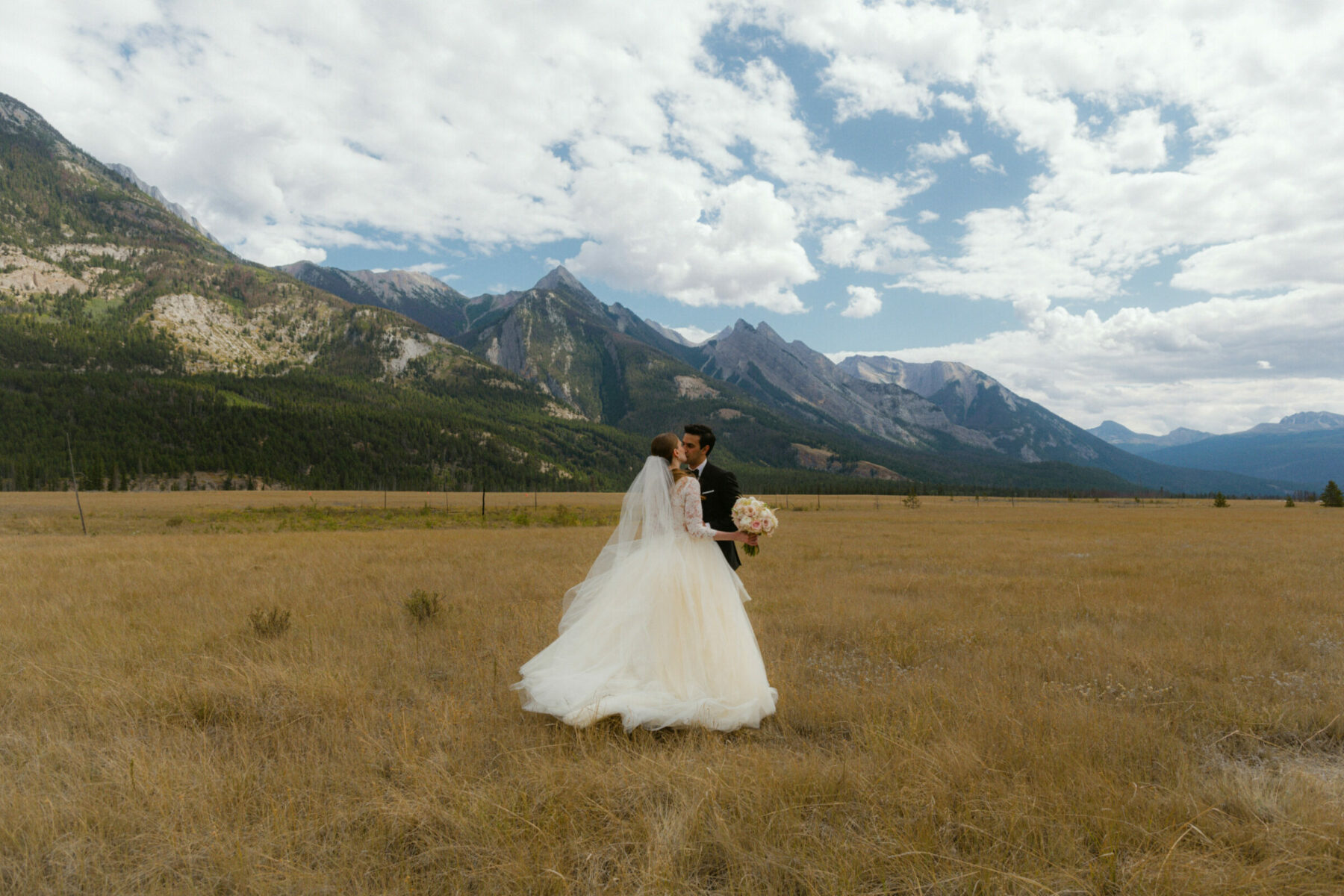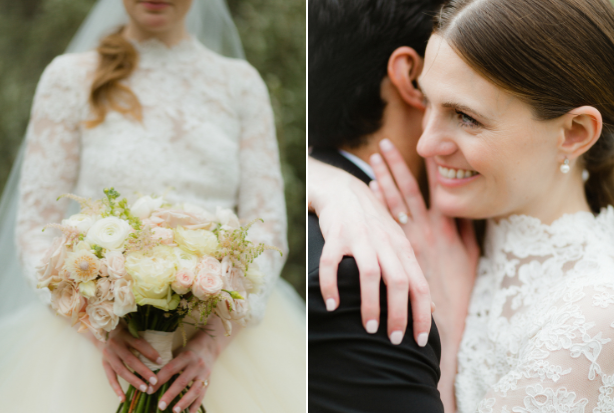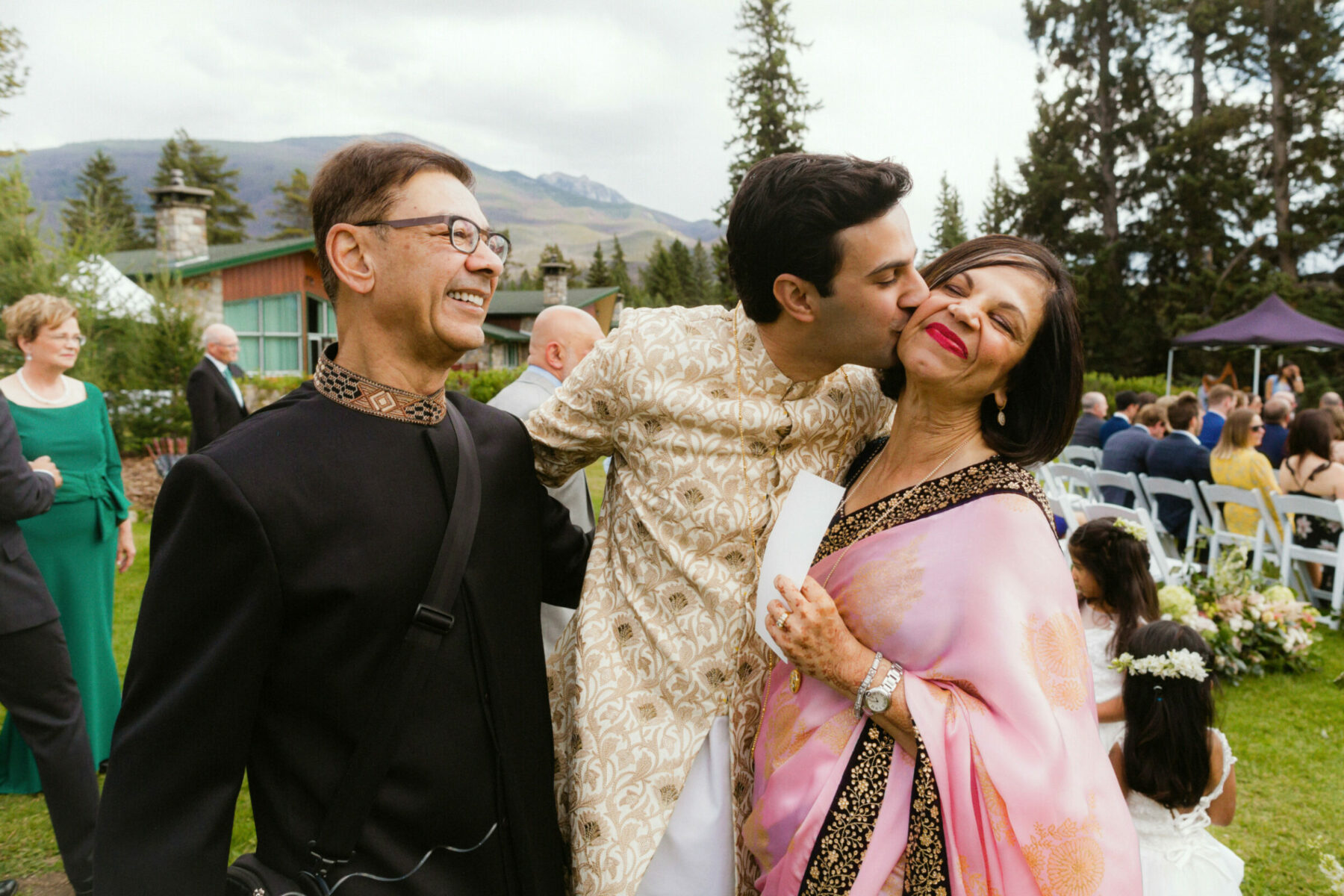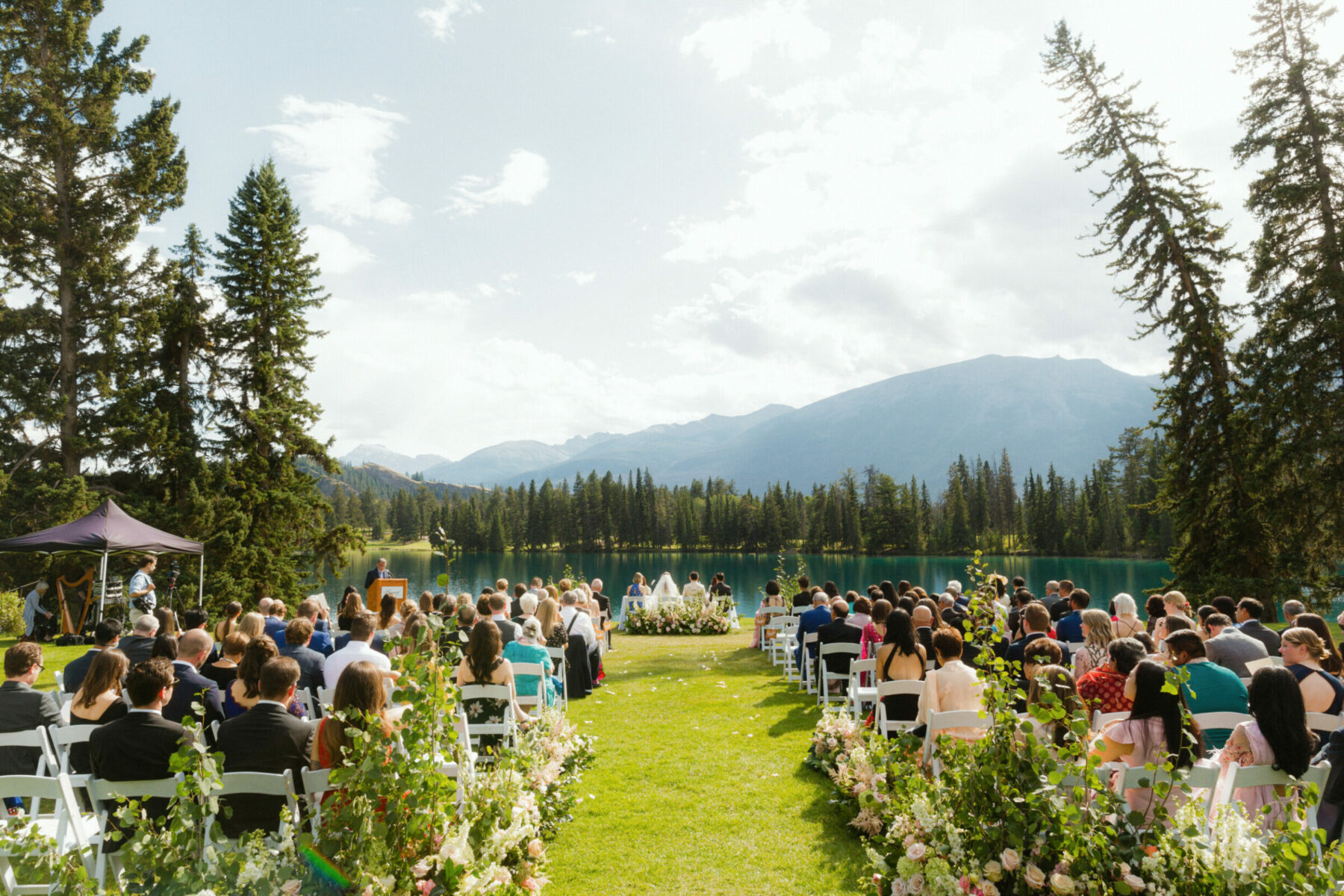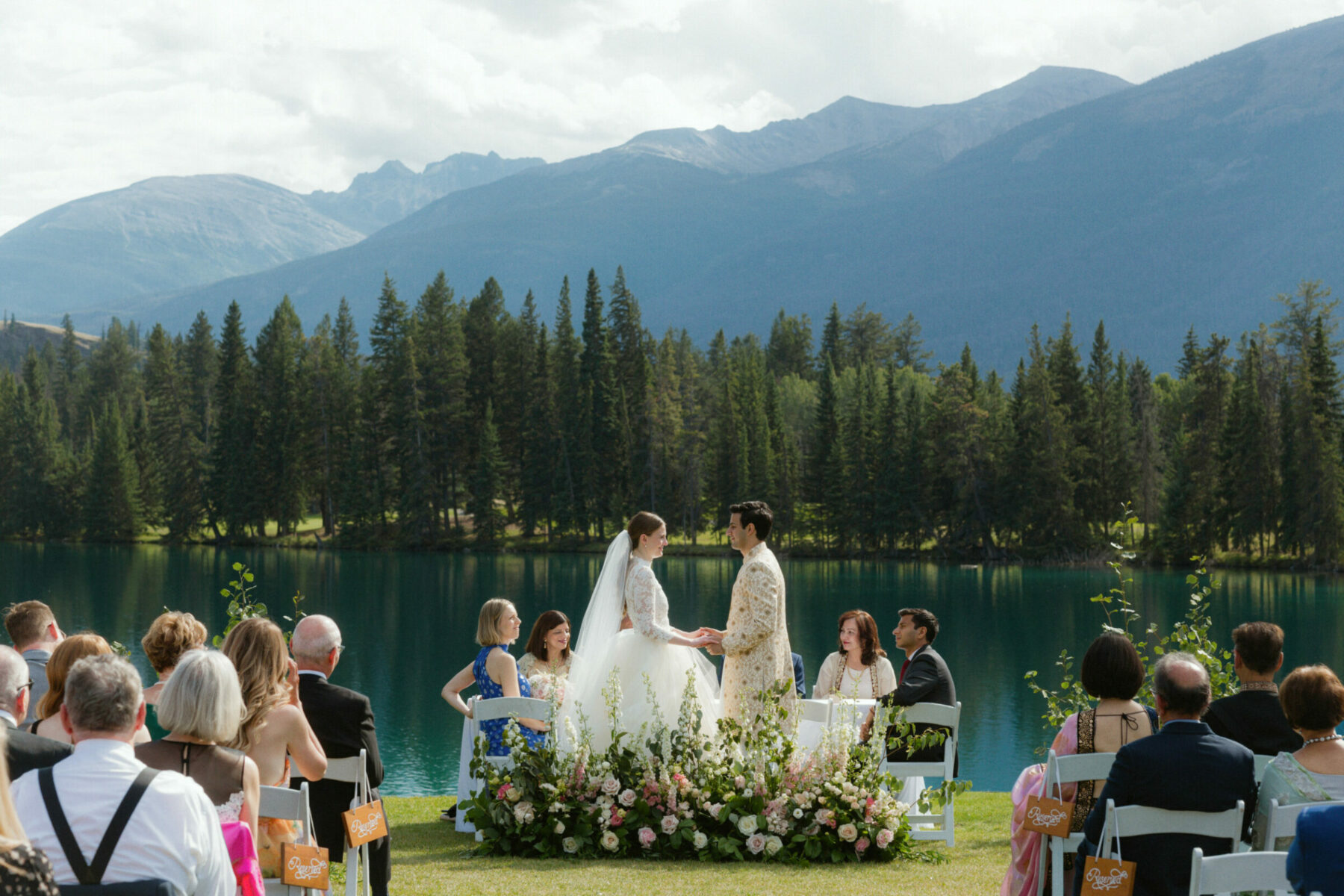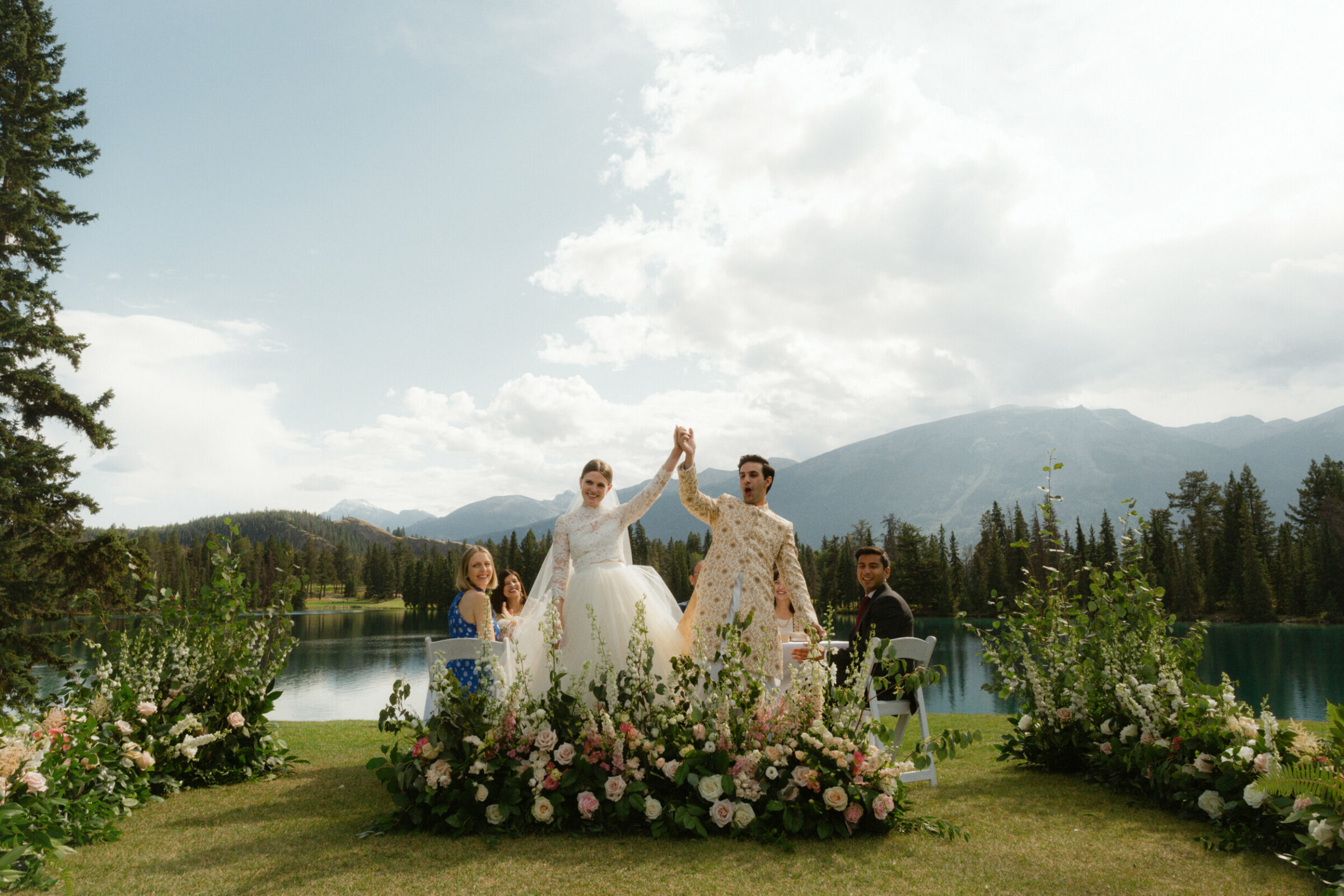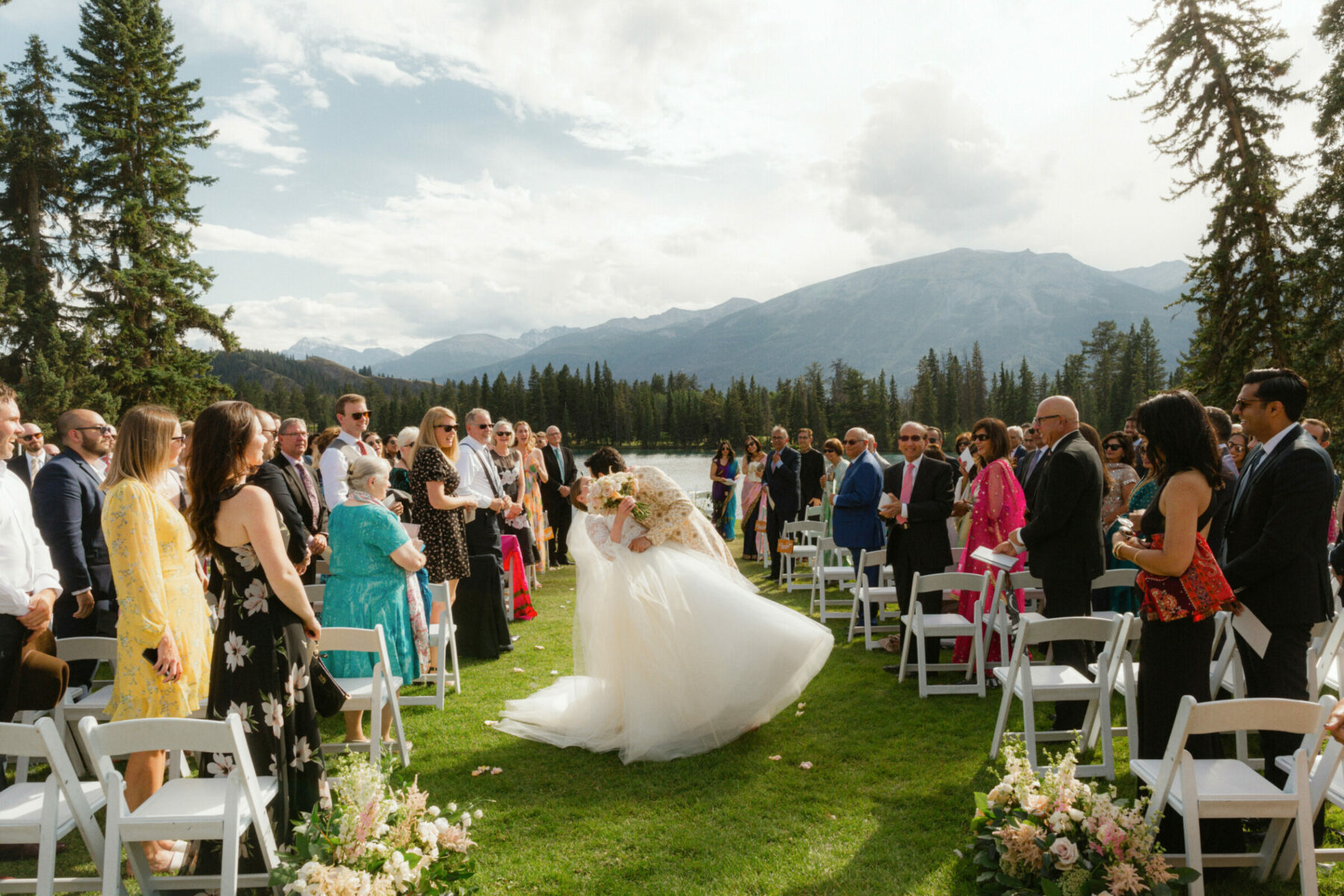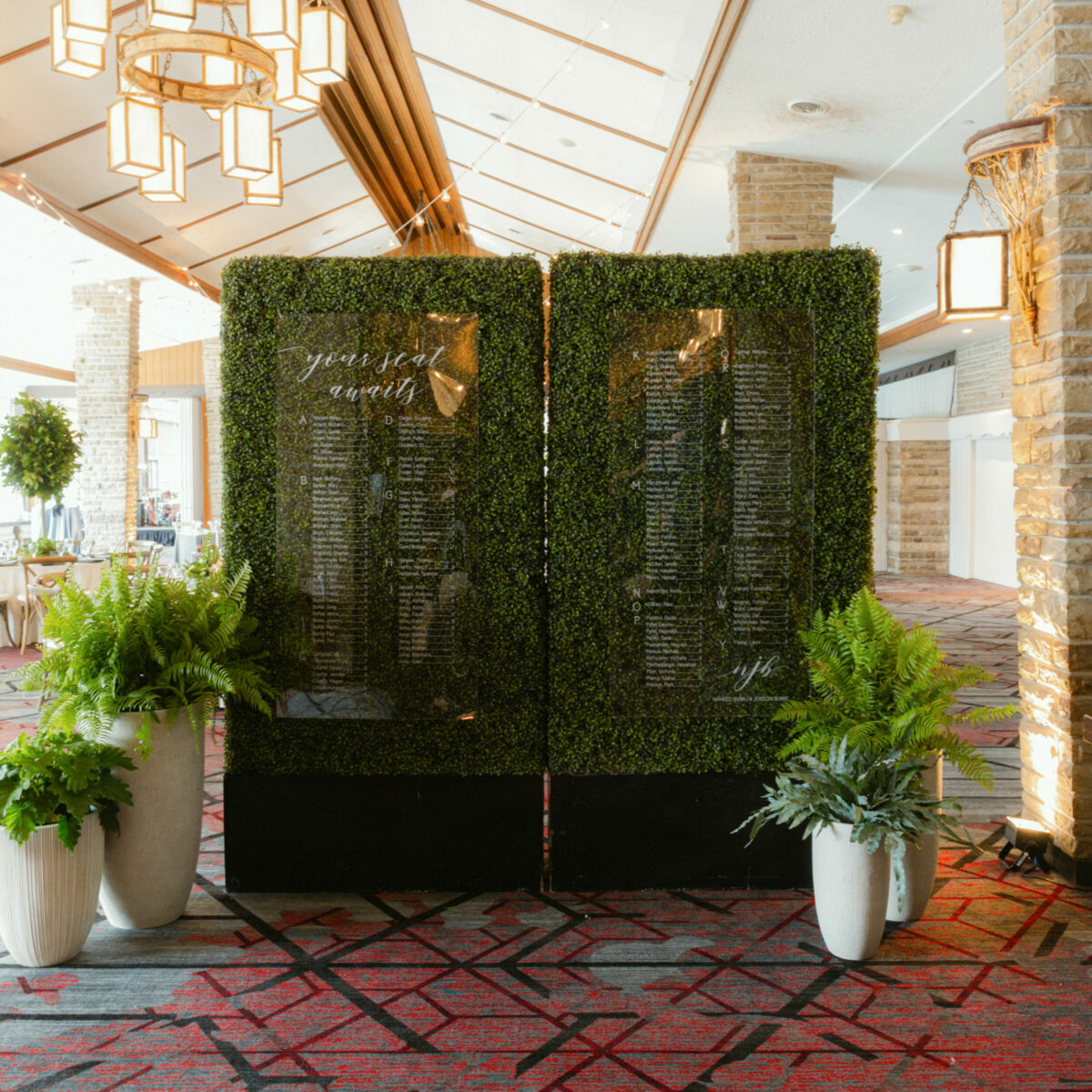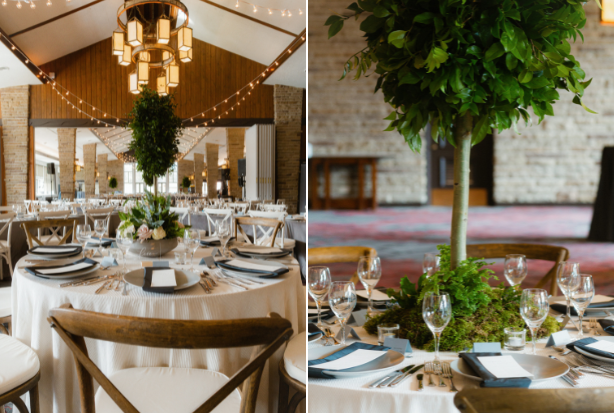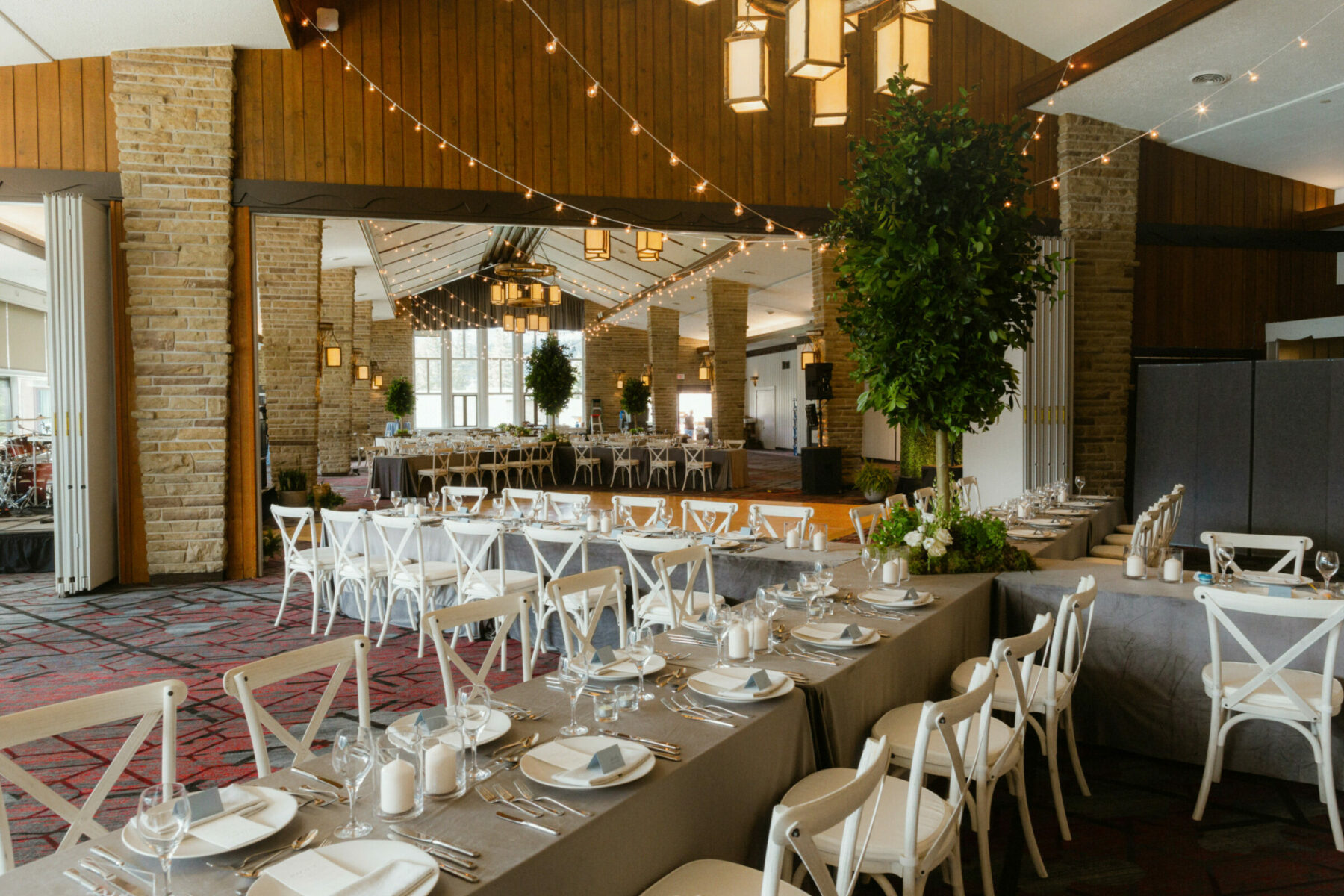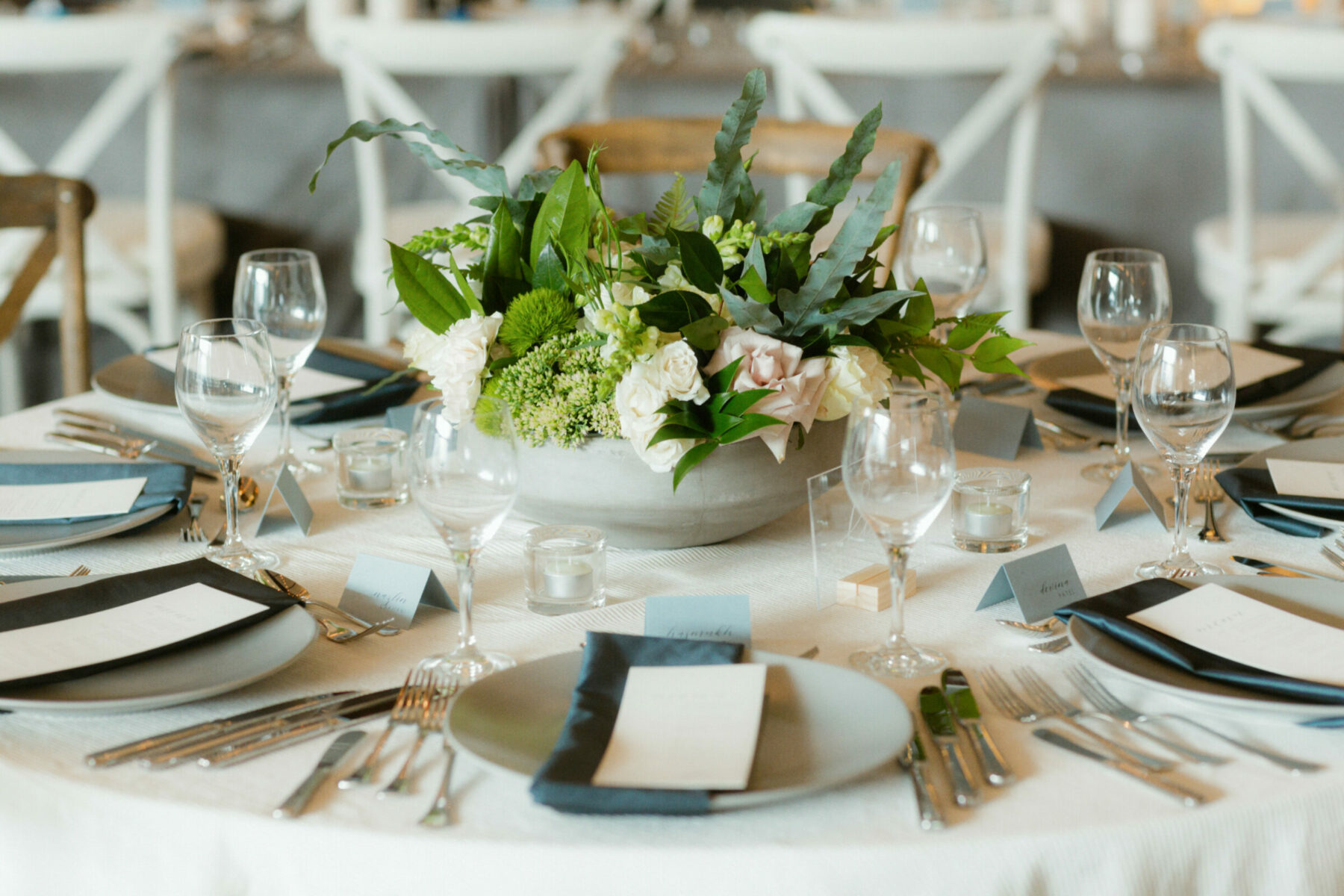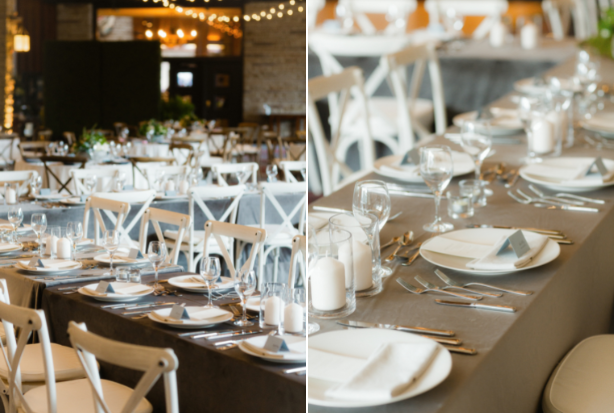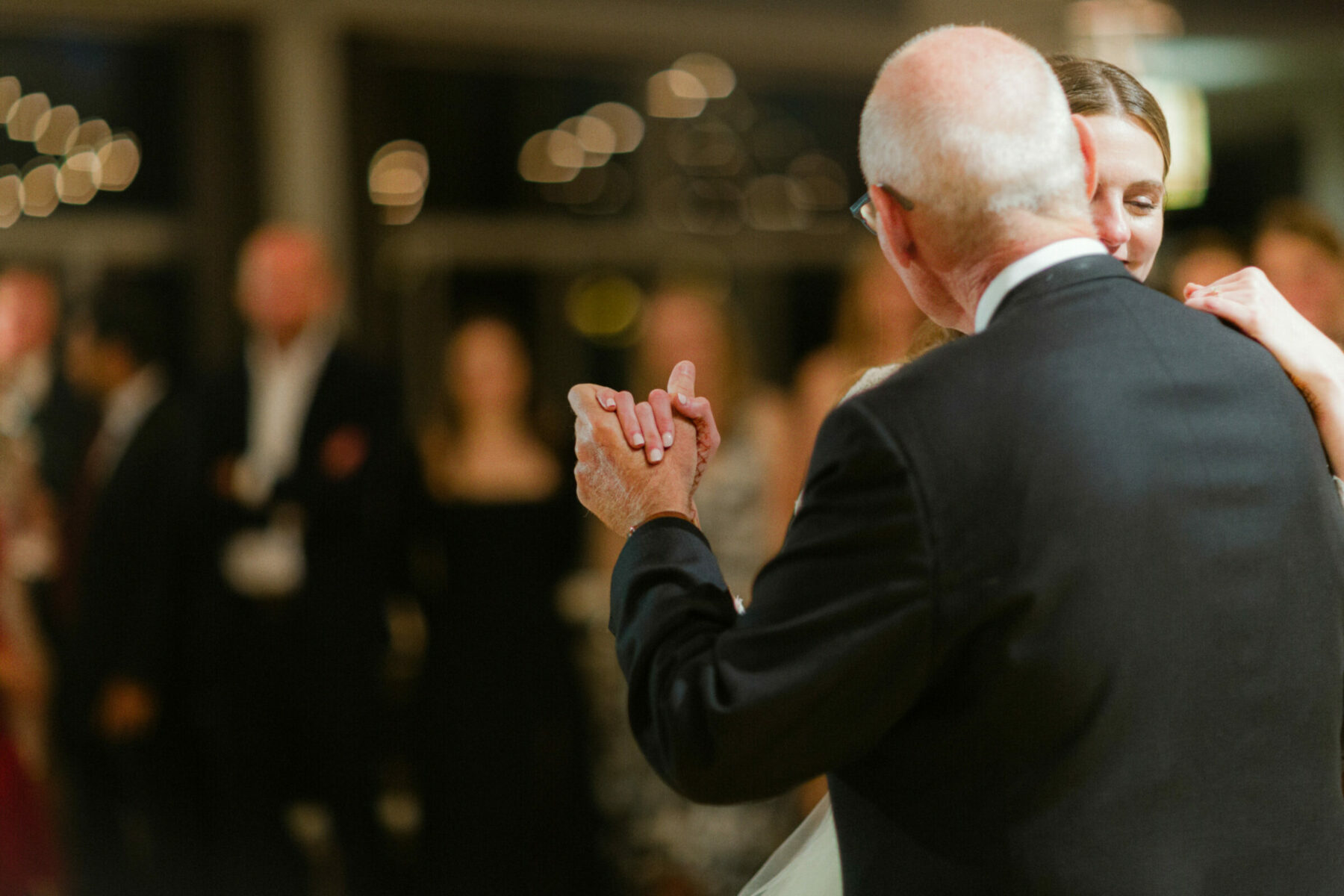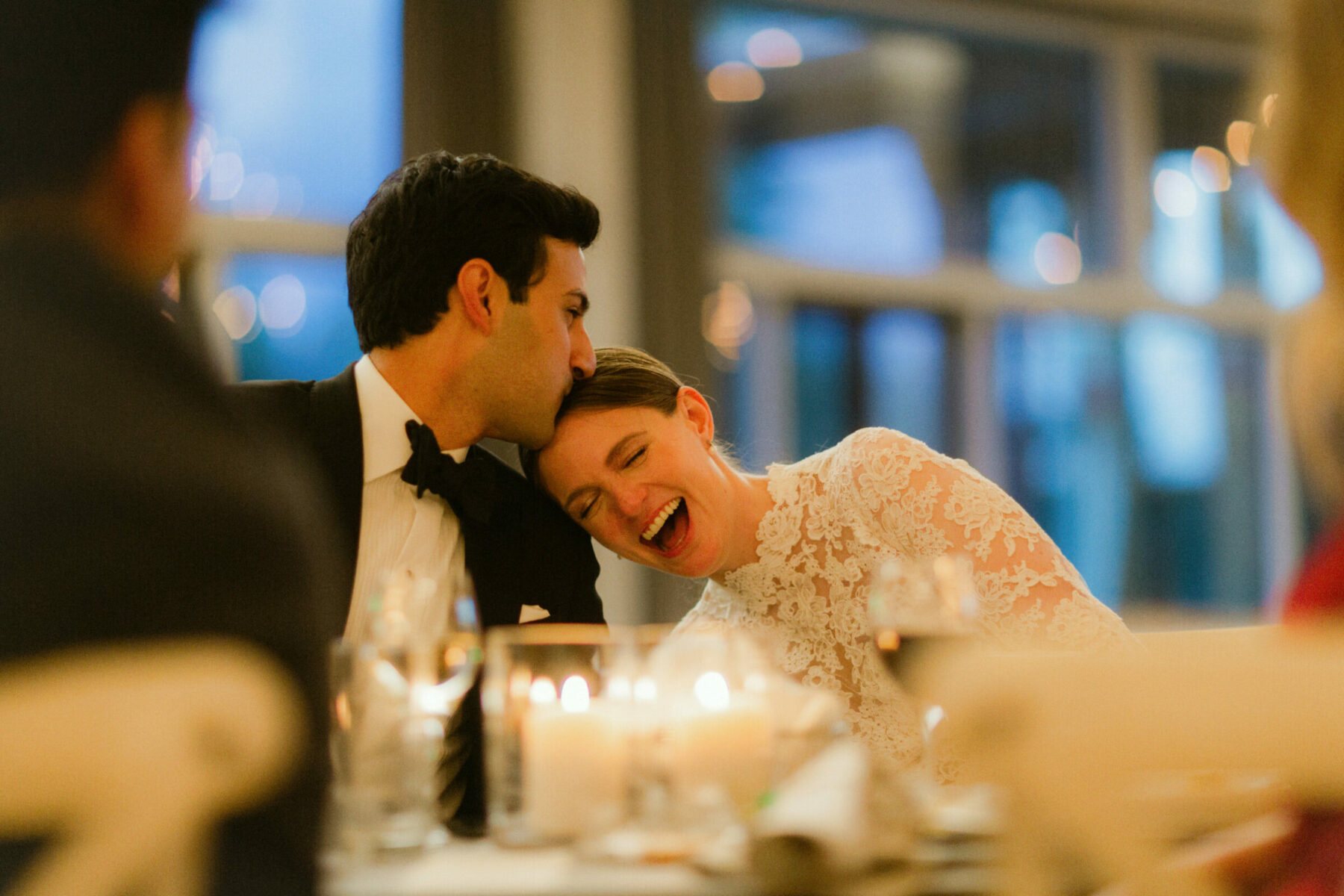 +  +  +  +  +  +  +  +  +  +  +
Jennifer, Event Producer and Designer | Jennifer Bergman Weddings
Fairmont Jasper Park Lodge Wedding Planner
01/24/19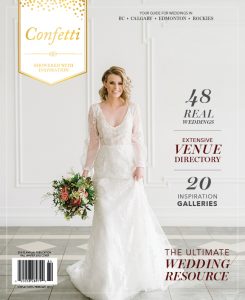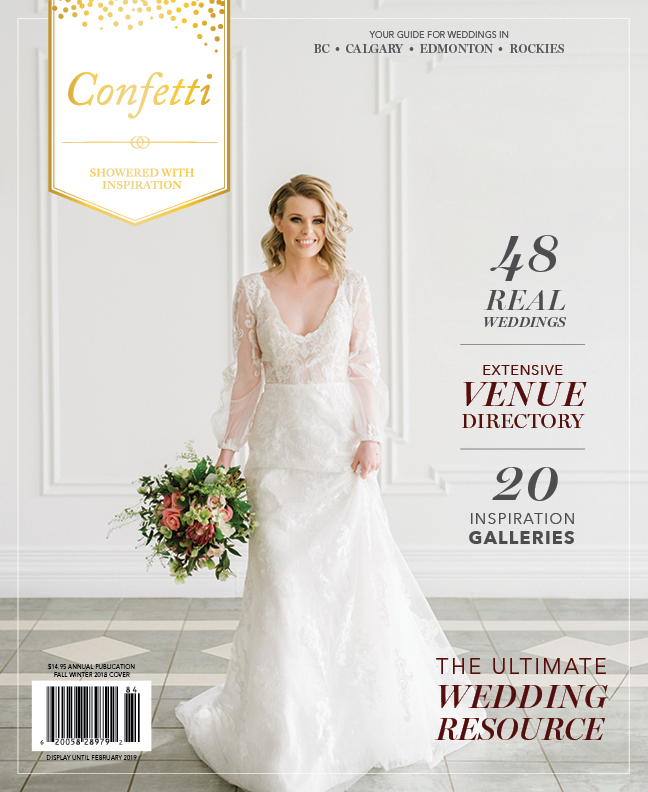 One of the greatest privileges of our job as wedding planners is being invited to experience love on so many levels. The love a couple has for one another is the obvious one, but we bear witness to the incredible love parents have for their children, adoring grandparents beaming with pride, and the special bonds of childhood friends.
Love radiated throughout Sarah and Andrew's wedding weekend at The Fairmont Jasper Park Lodge, and that's a testament to their relaxed personalities and warm, welcoming natures. The weather also showed this couple some love by cooperating to give them a beautiful outdoor ceremony on Whistlers Plateau.
Cory Christopher brought the outdoors inside the Beauvert Room with lush florals and organic elements. He also expertly wove in personal touches that reflected Sarah and Andrew as individuals and as a couple. Moss "mountains" showed guests where to take their seats, pillars displayed childhood objects and photos like an exhibit – a nod to Sarah's professional career as a curator – a canoe adorned with ferns and greenery held ice cold beer at the bar!
Blake Loates captured this day so beautifully! Her images are featured in the Fall/Winter 2018 issue of Confetti Magazine, and you can enjoy a magical Super 8mm highlight film by Arrow Films here: Sarah + Andrew Wedding Film.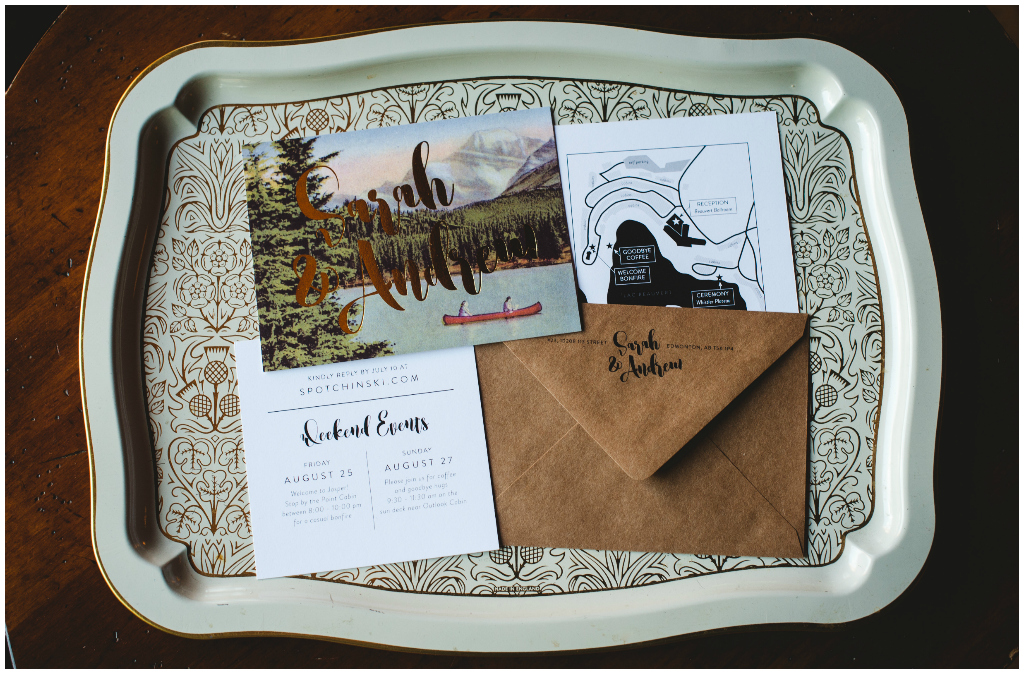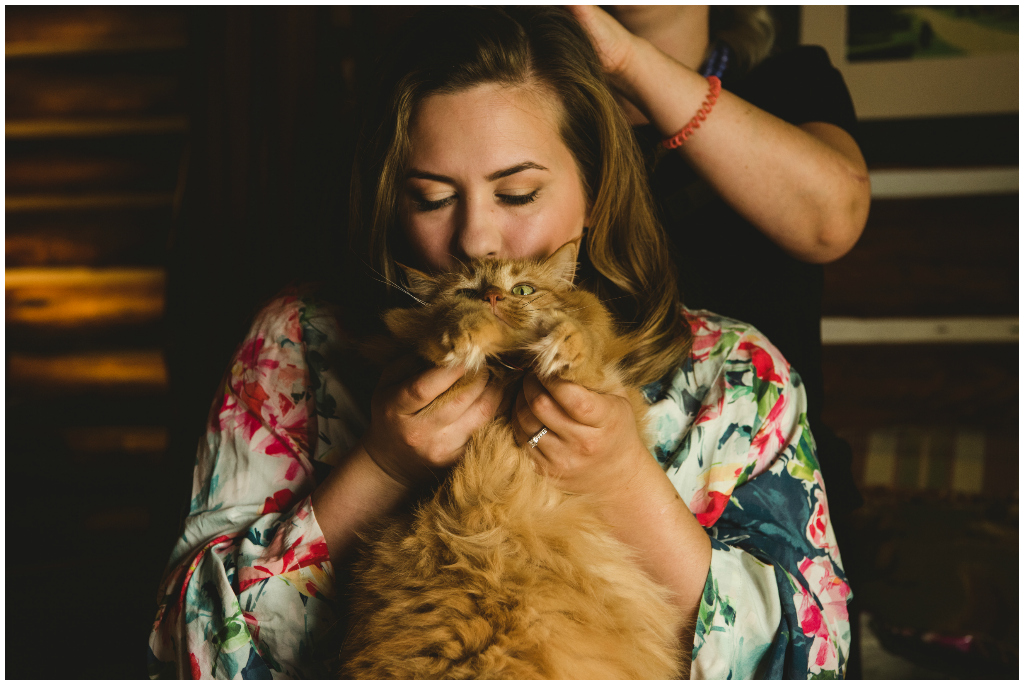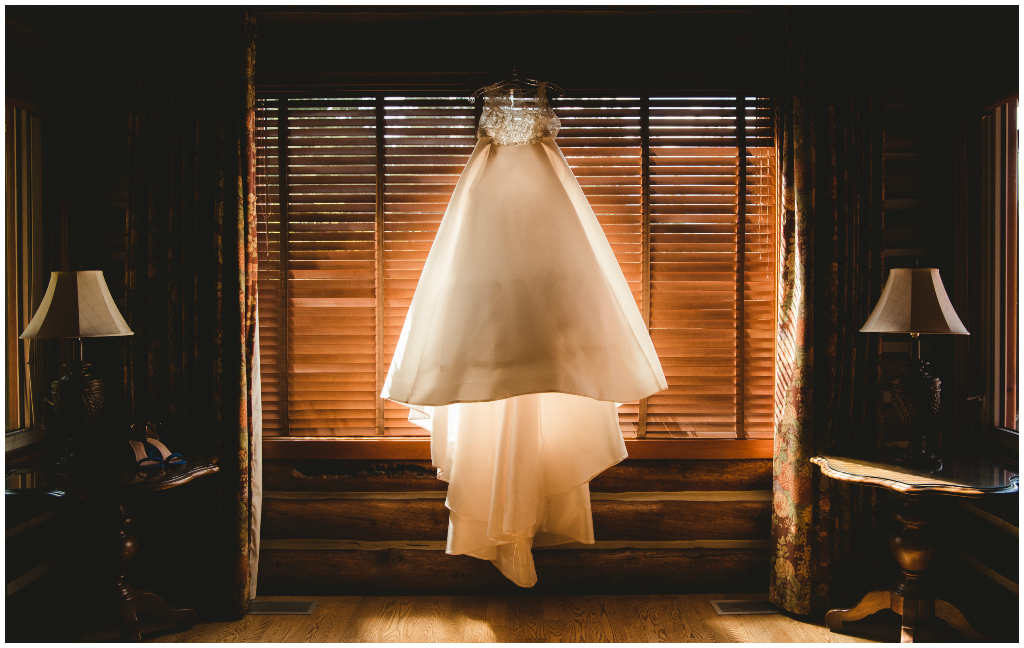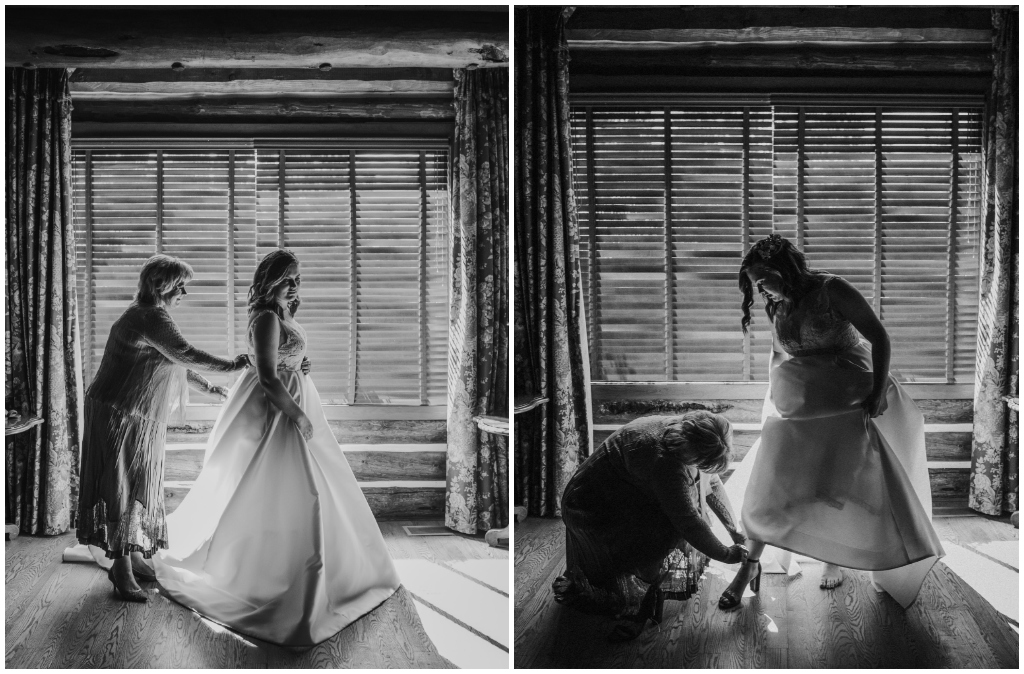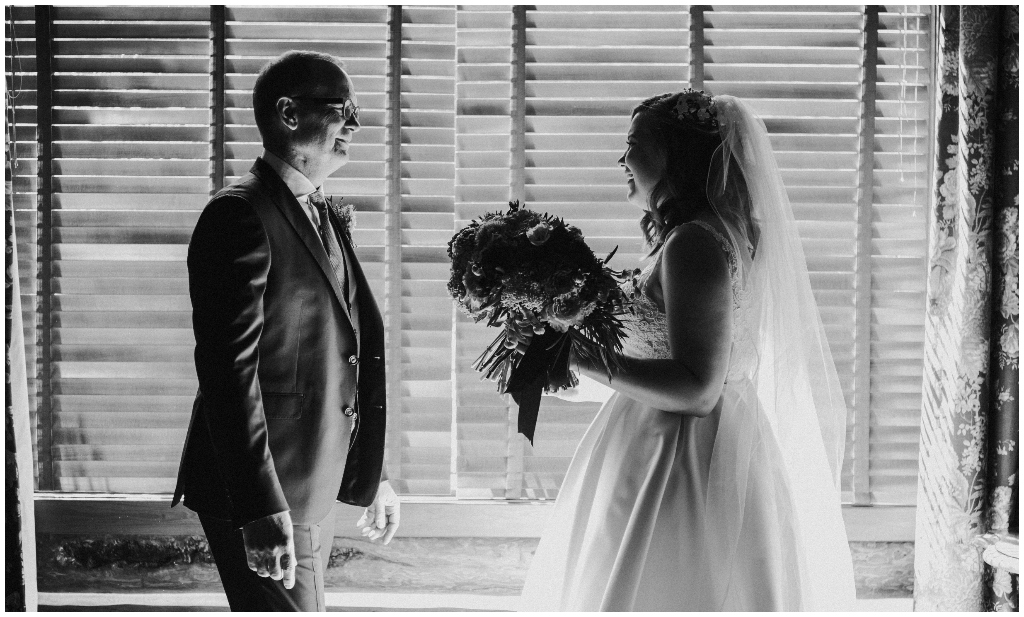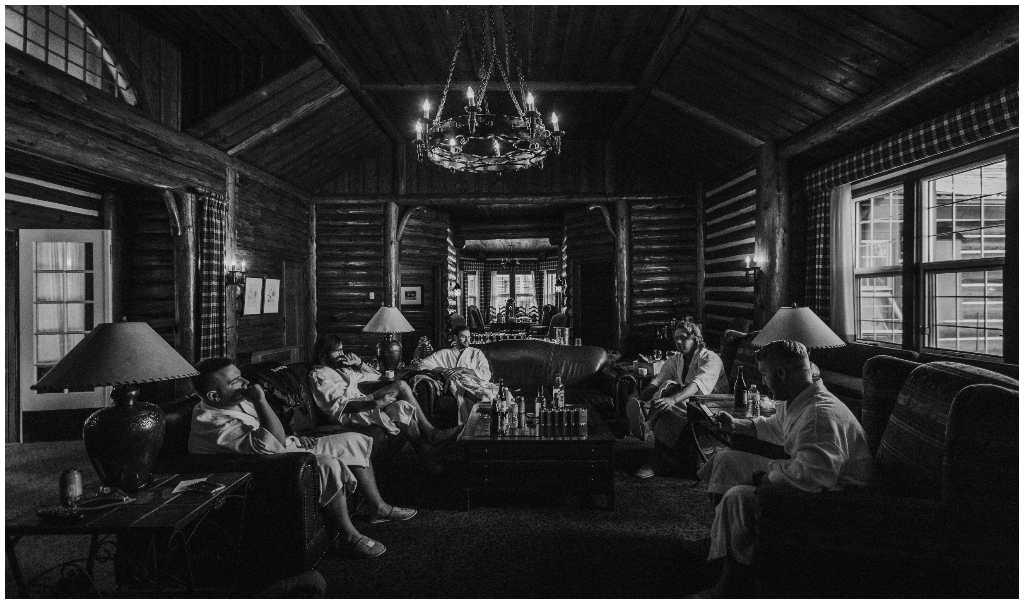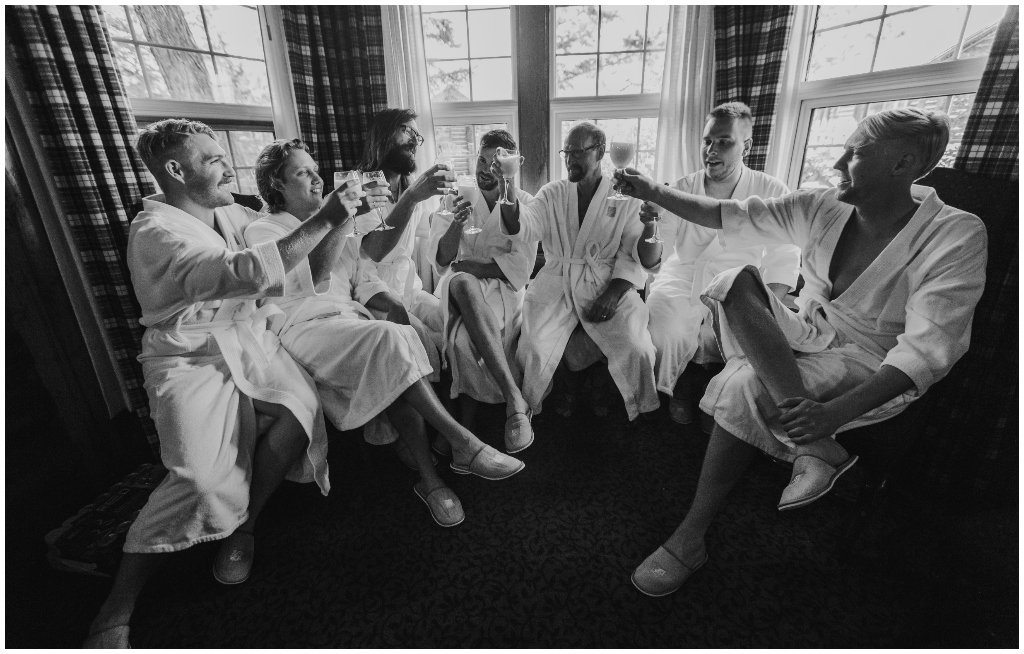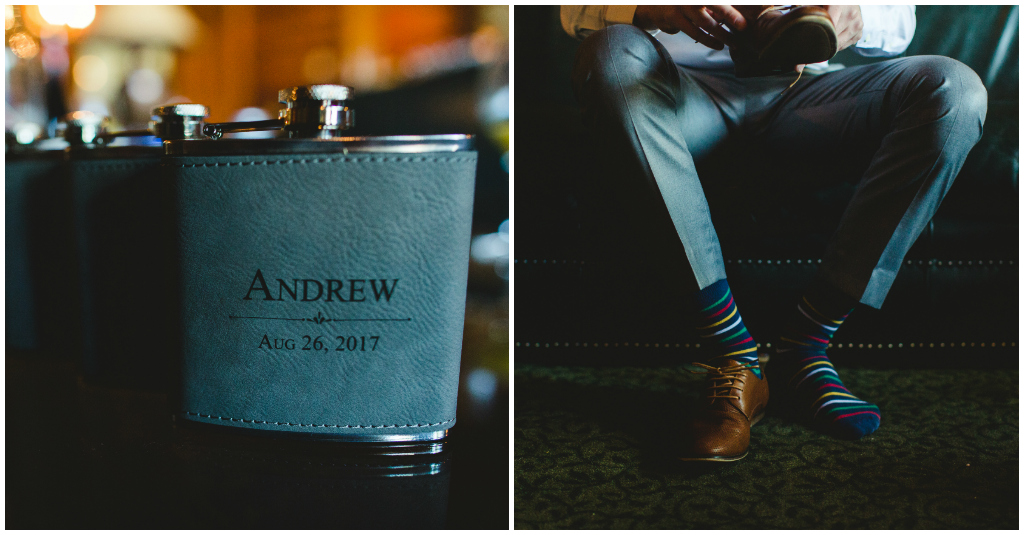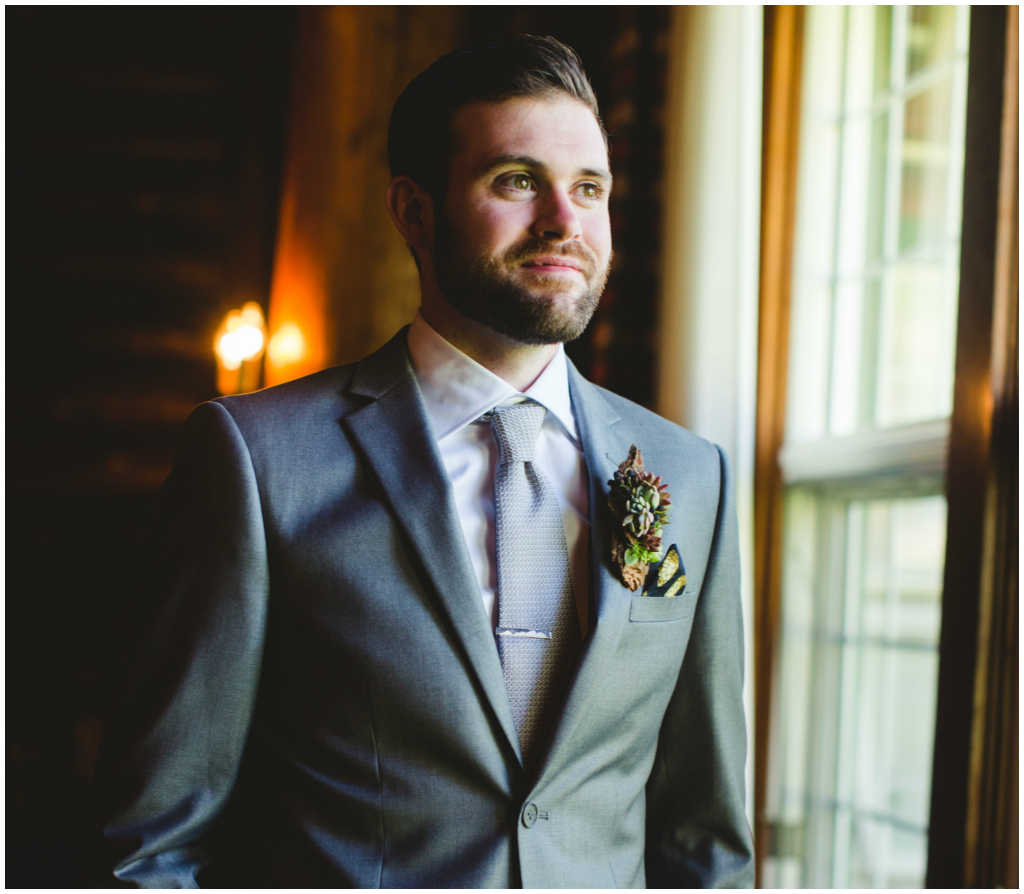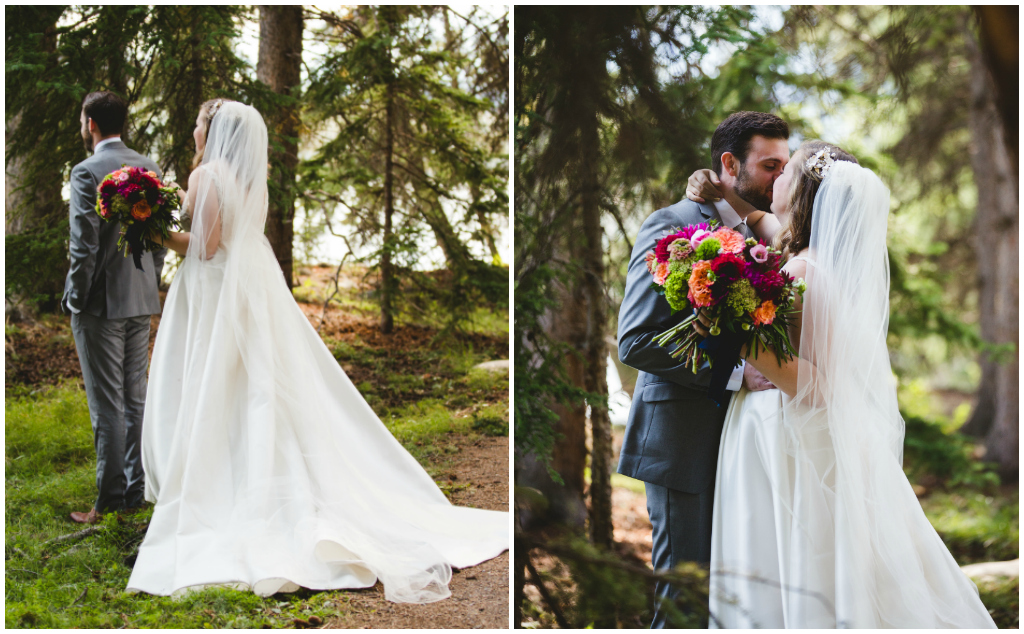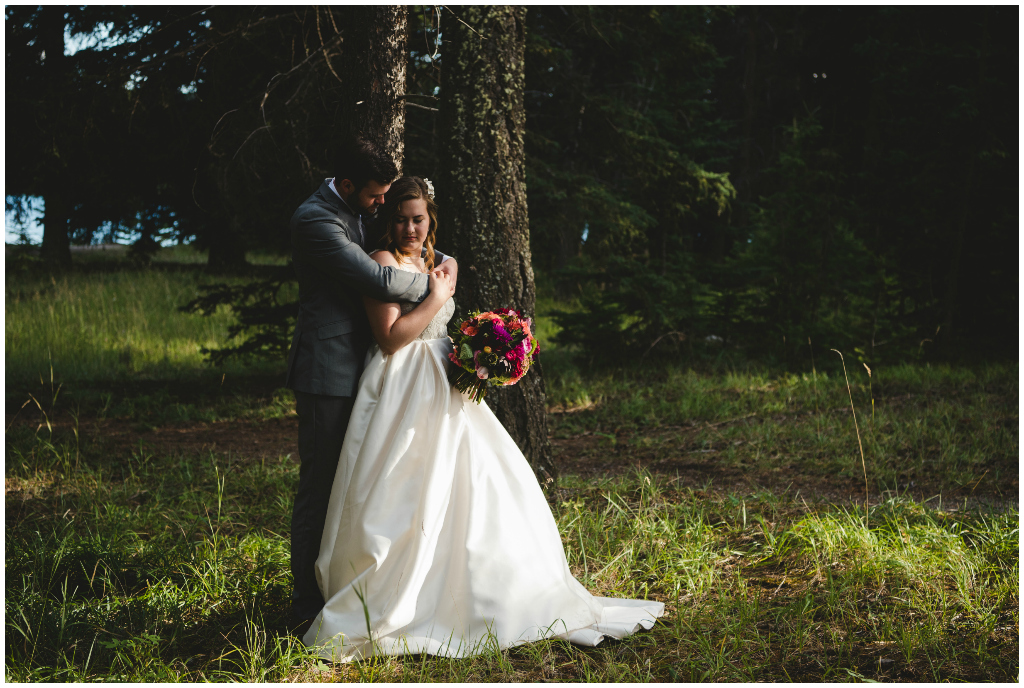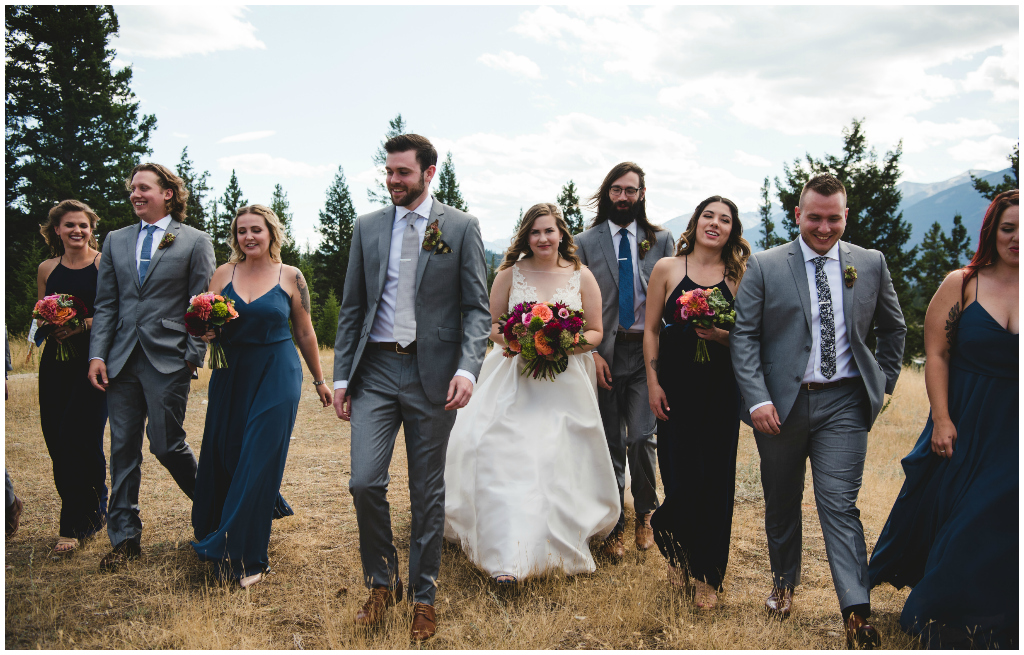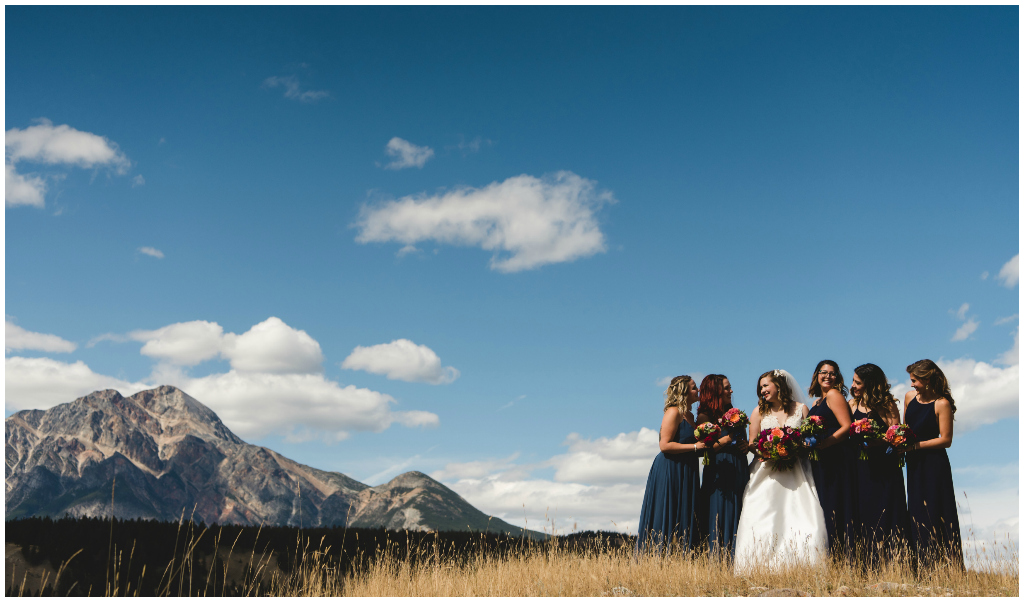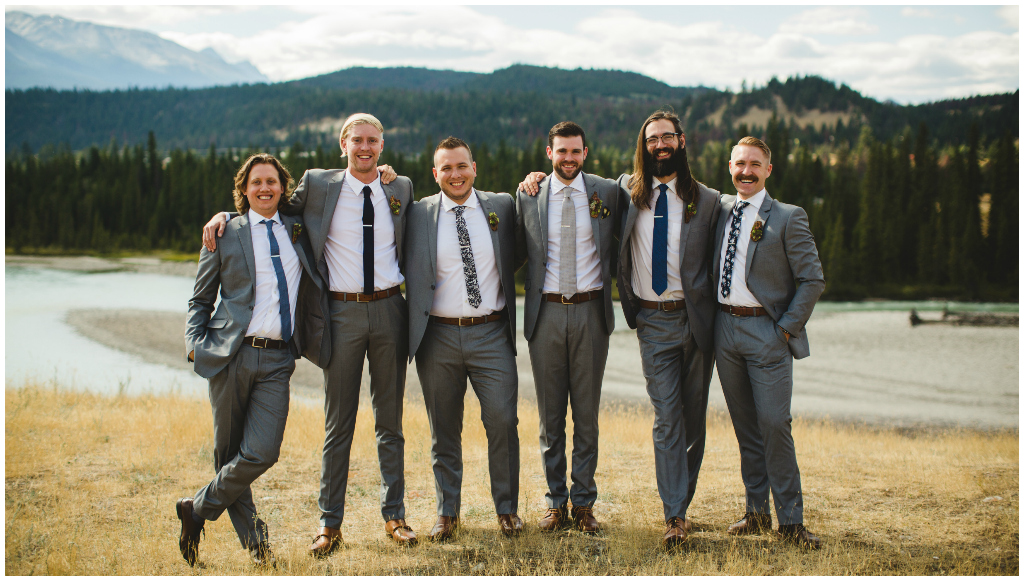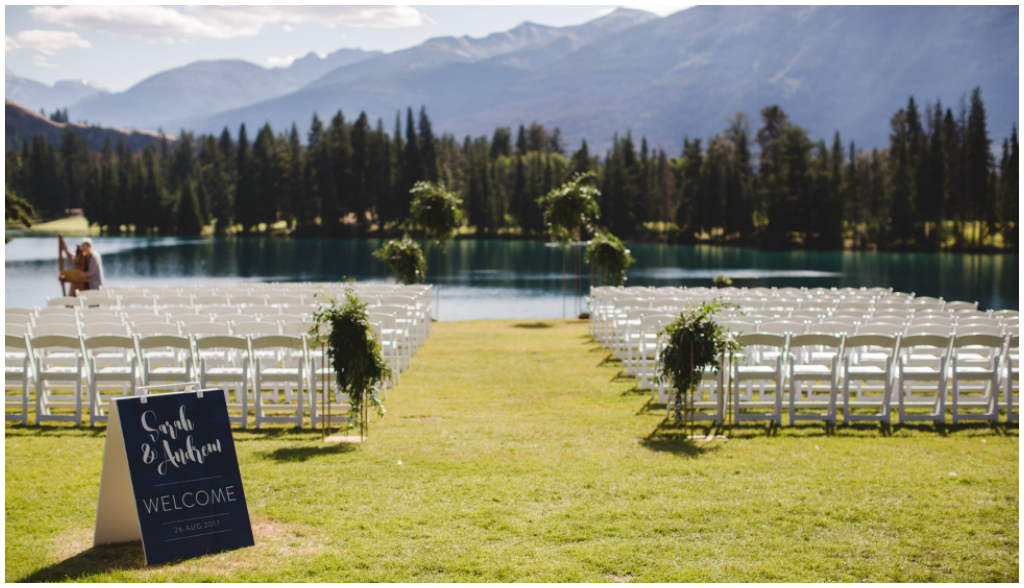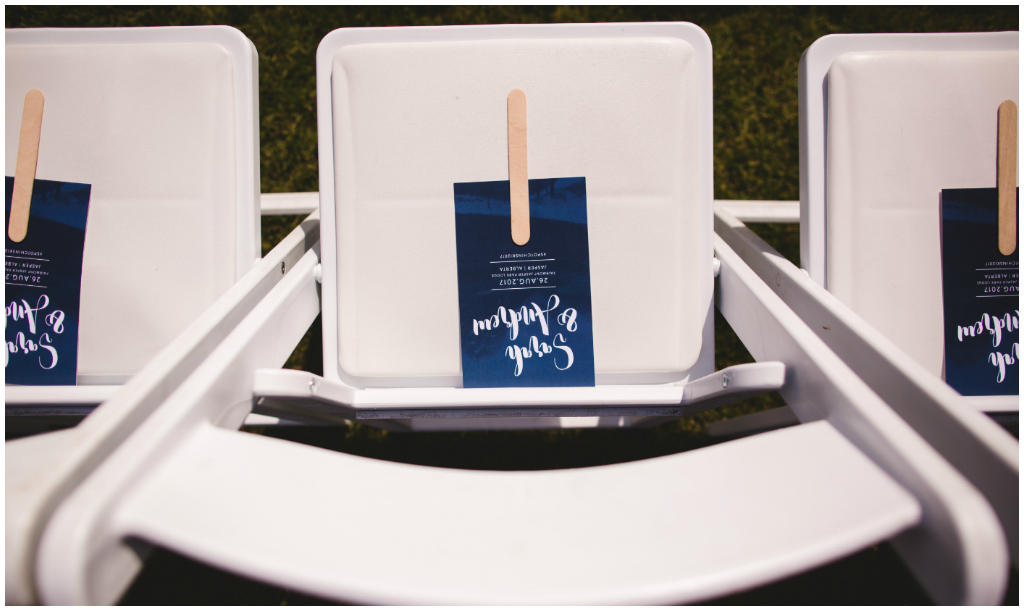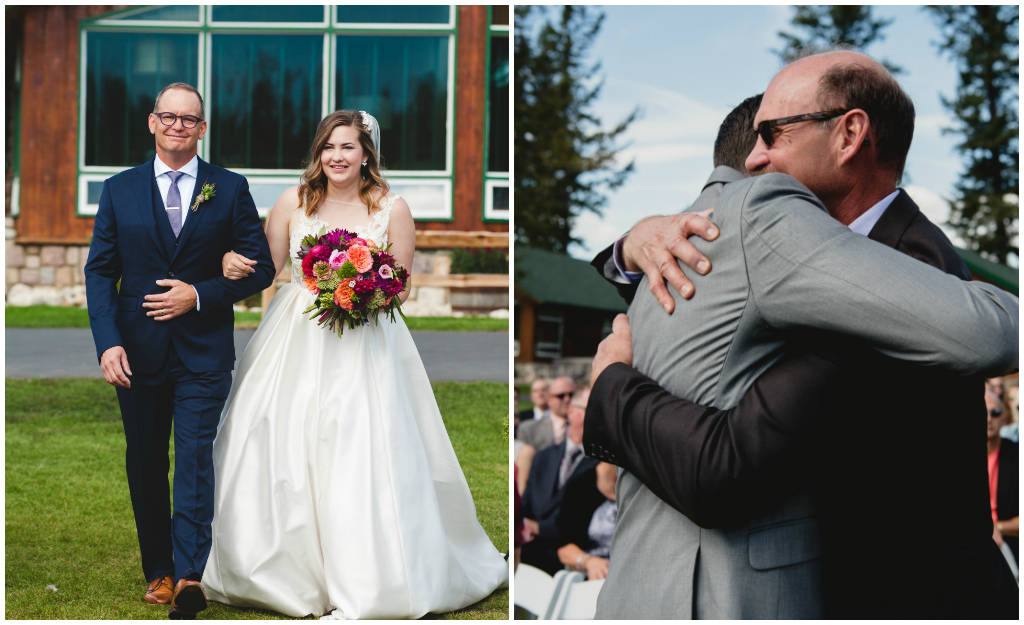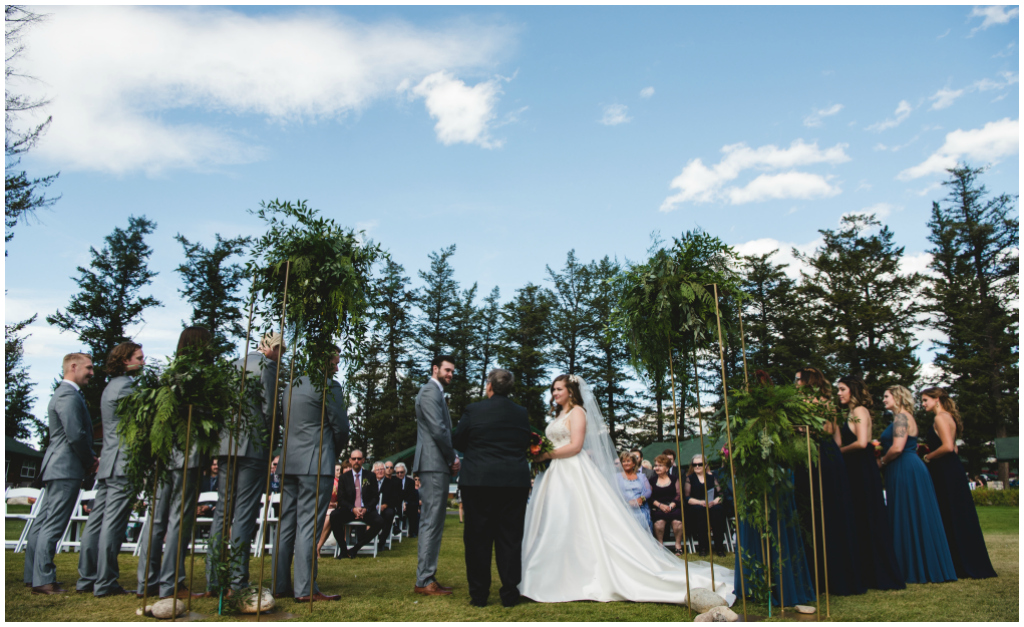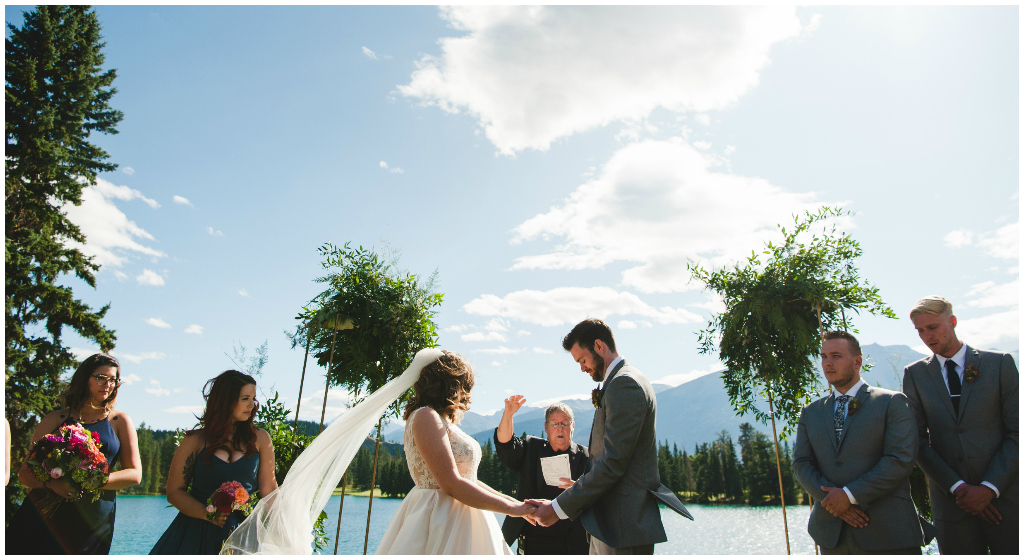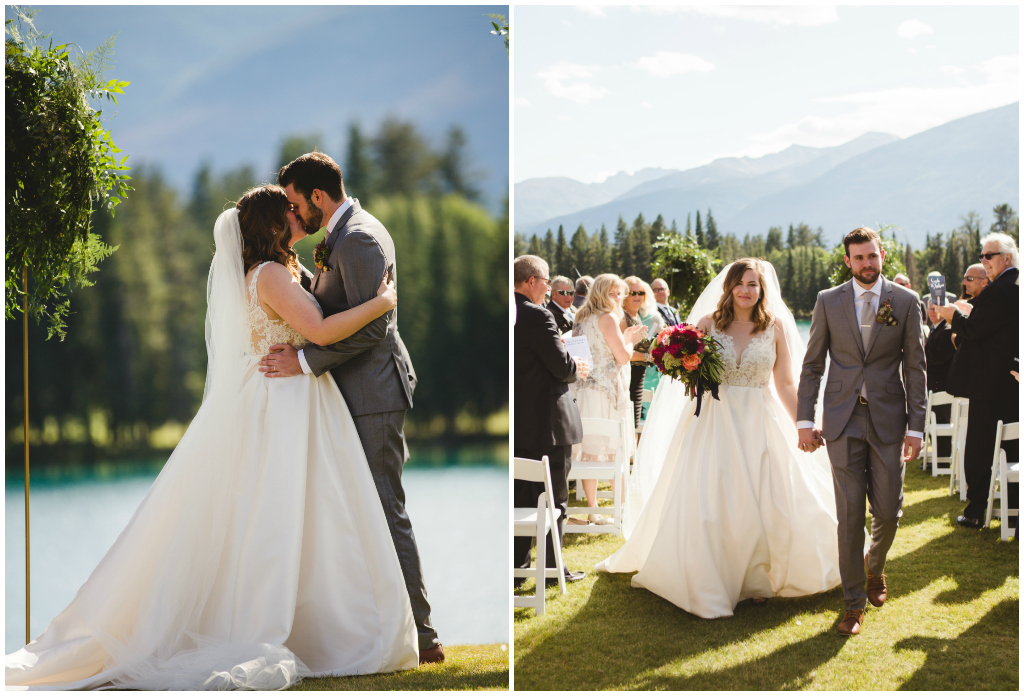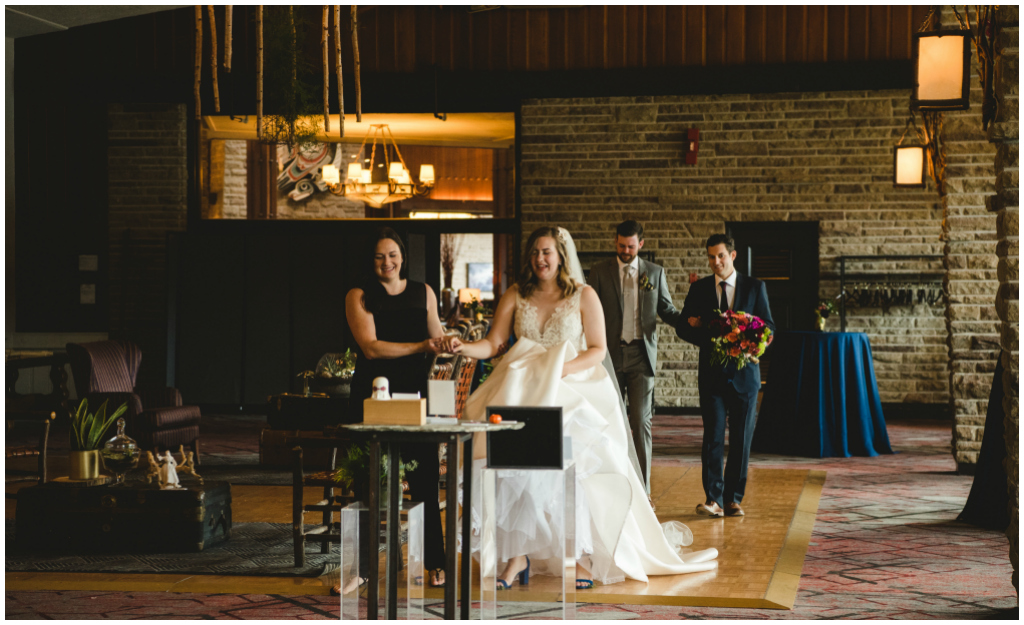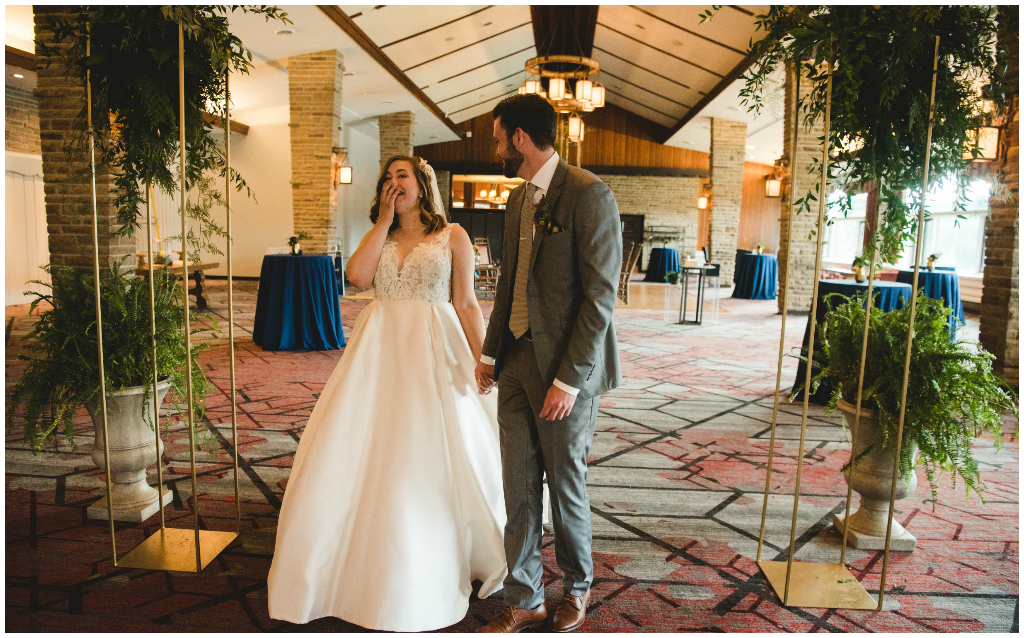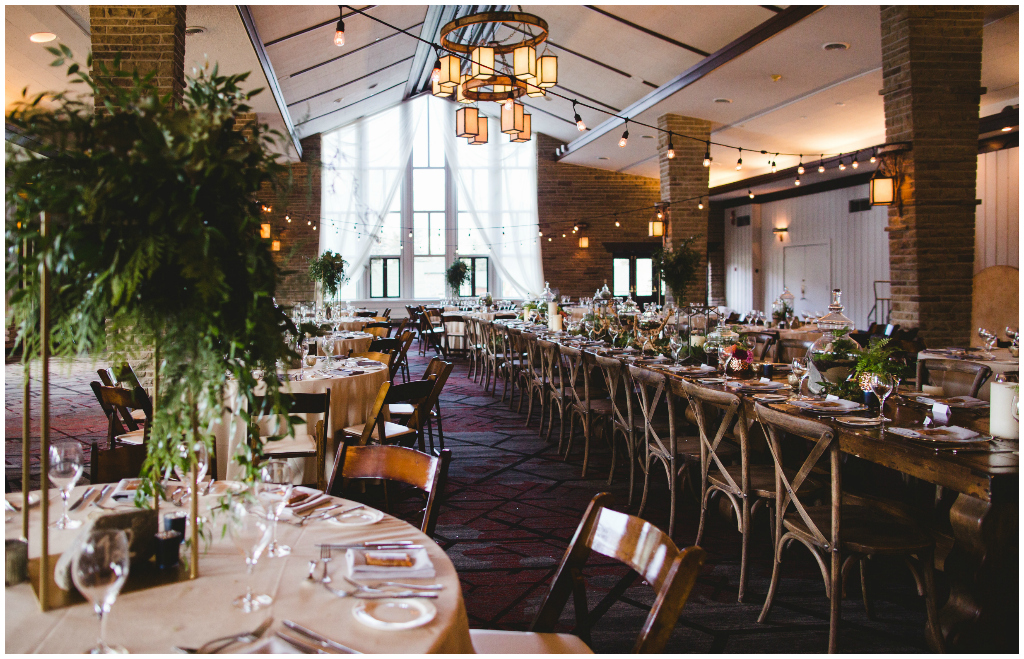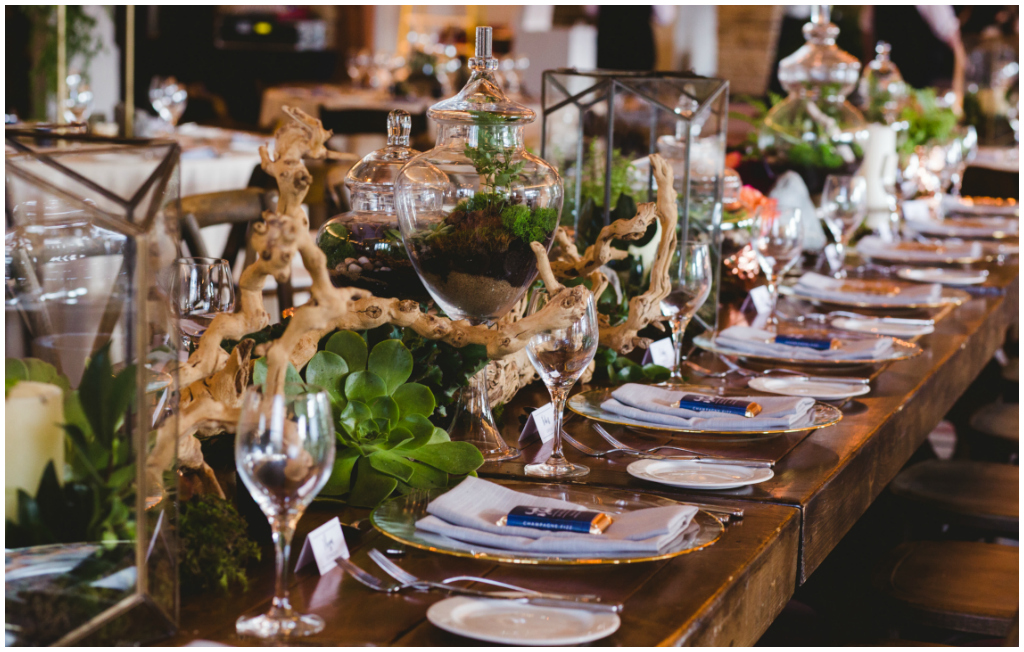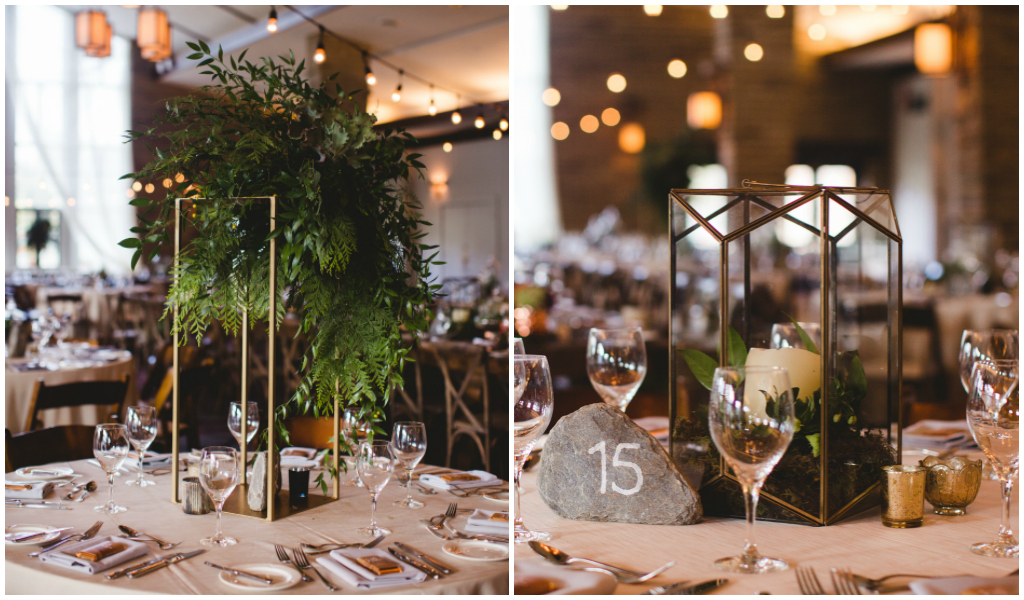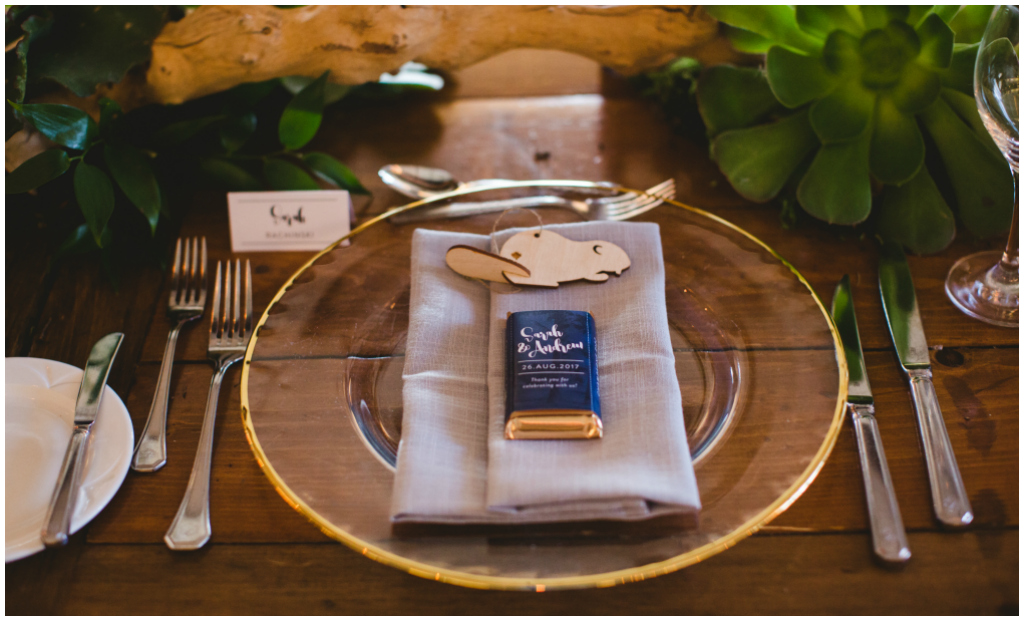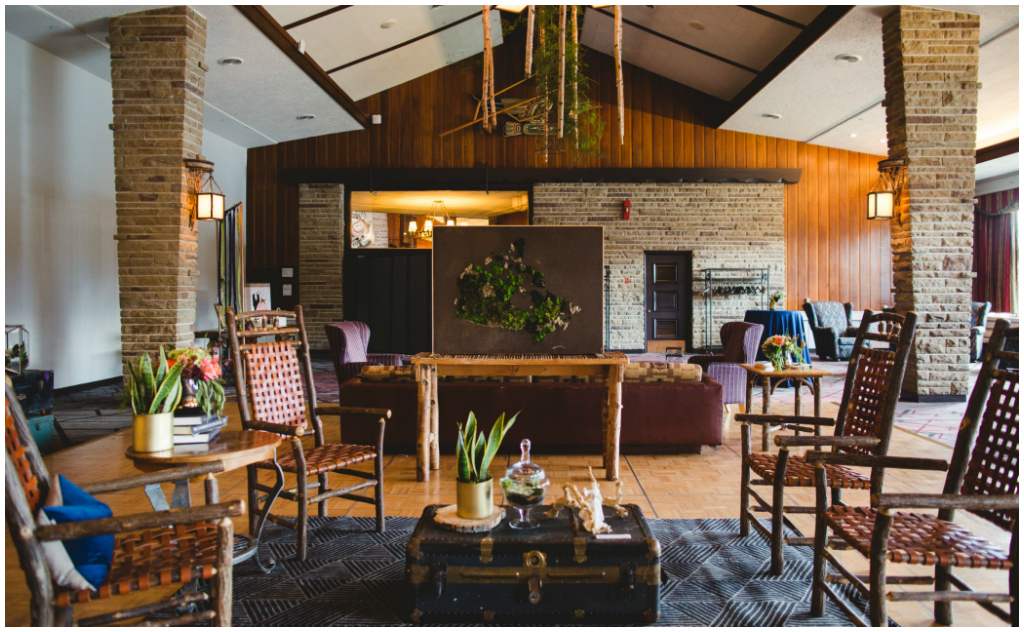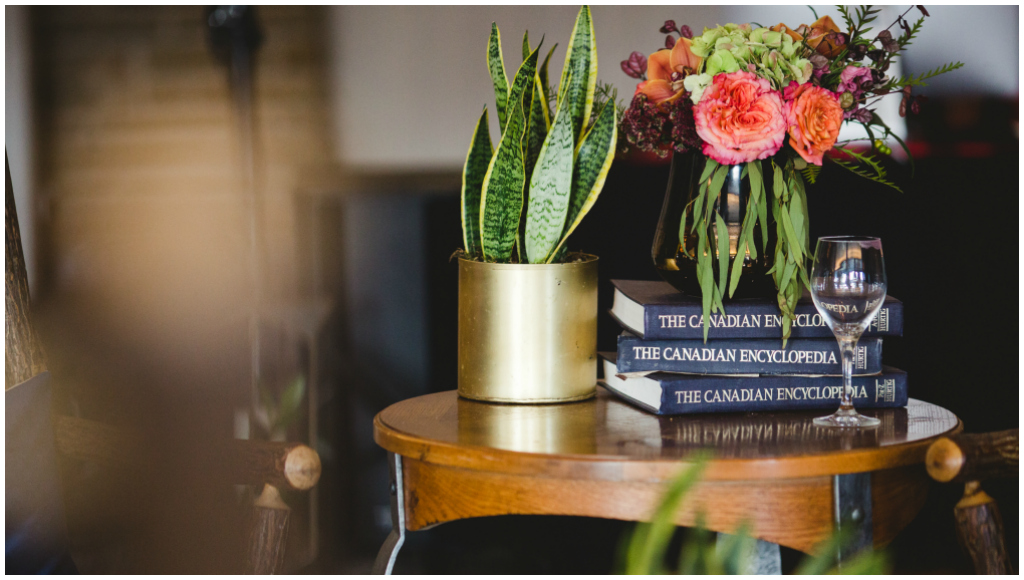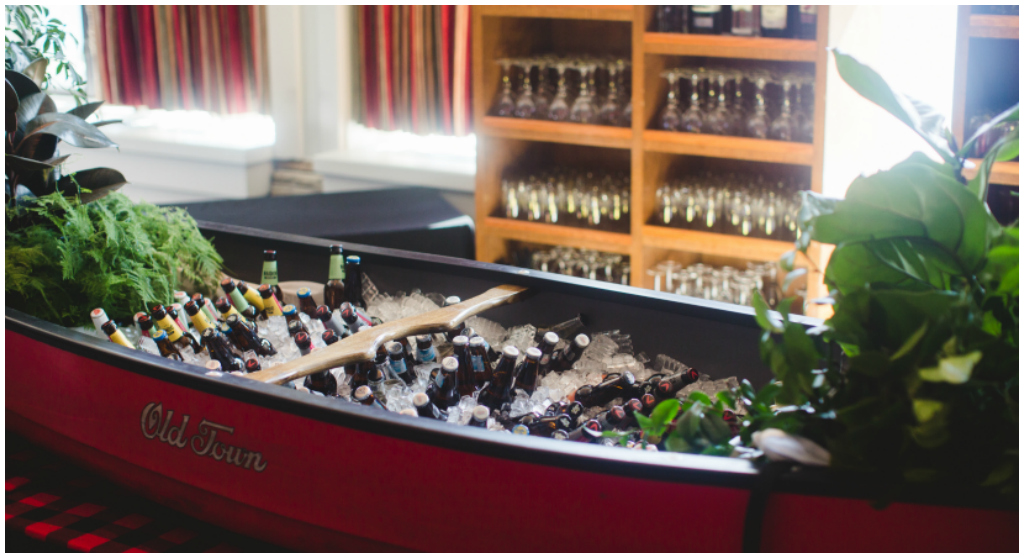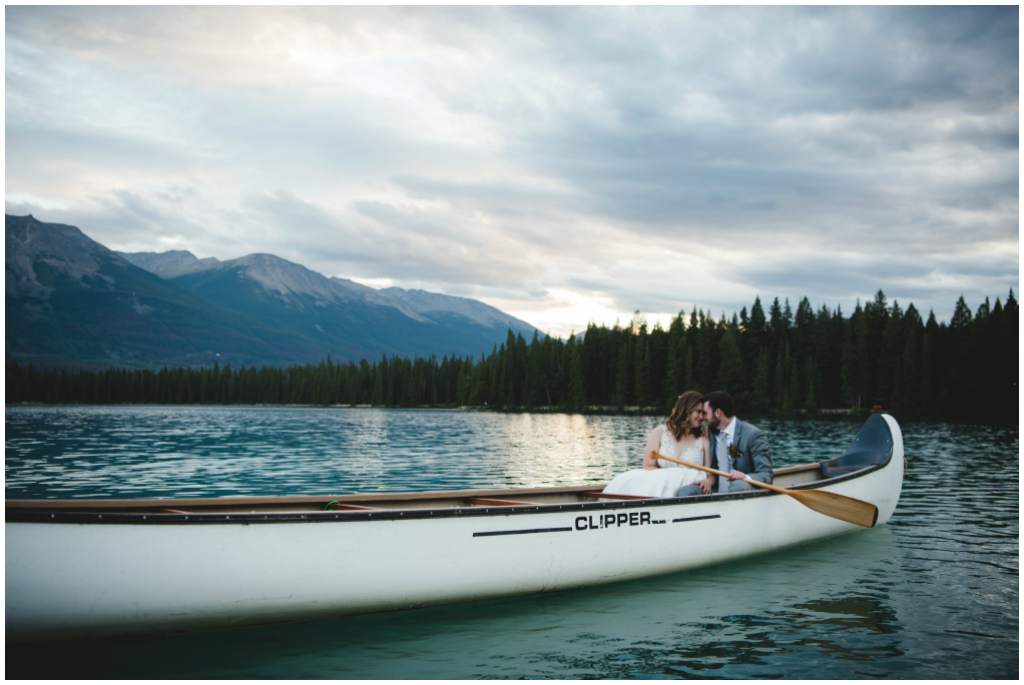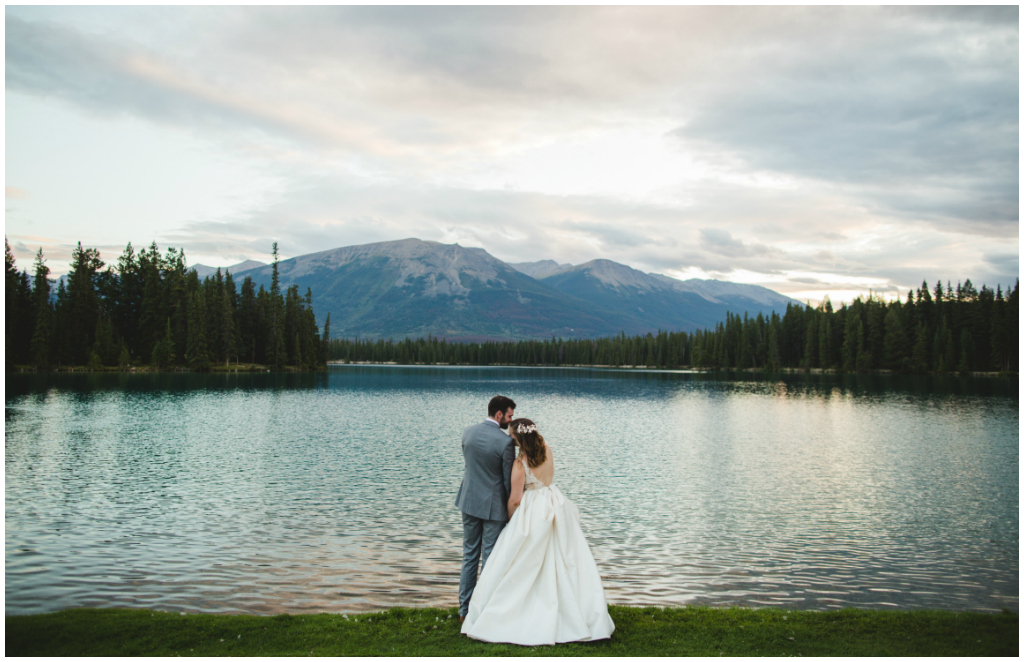 Suzanne, Lead Coordinator | Jennifer Bergman Weddings
Jasper Park Lodge Wedding Coordinator
+  +  +  +  +  +  +  +  +  +  +
Credits: