Posts Tagged: Hugo Boss Coloson
02/20/12
Moving on to part 2 of our modern groom style series with L2 Style – today, it's all about the shoe! If you missed last week's post check it out here: Suits for the Modern Groom.
+  +  +  +  +  +  +  +  +  +  +
When grooms-to-be think about footwear for their wedding, they often default to the basic black dress shoe. In reality, there are many options out there and I'd encourage you to find a shoe that really plays up your personality and style preferences. Your bride, after all, is spending a ton of time and effort on every last detail. It's ok for you to spend even a quarter of that time making sure you look and feel great as well. Take a look at these great shoe options for your walk down the aisle.
Formal
1) To Boot New York "Torino" Lace-Up Oxfords
Why I like it: This is a classic, chic shoe that will finish a very formal wedding style. The thin sole gives the shoe a very streamlined and polished look.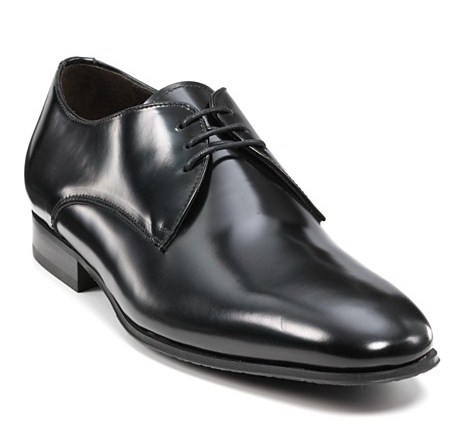 2) BOSS Black Cetto Black Wing Tip
Why I like it: I love this brogue shoe because of the subtlety of the stitch. This is a great shoe that won't just look good for your wedding but for other formal or dressy casual events.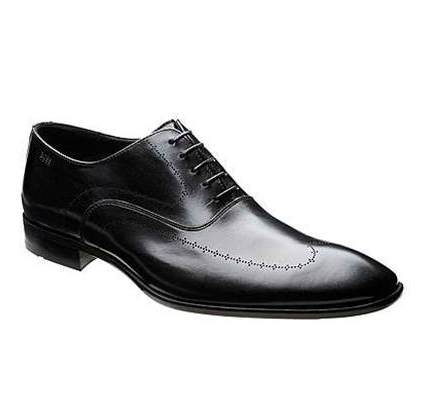 Dressy Casual
Why I like it:  Although this shoe is a classic shape, the colour and matte leather gives it a casual appeal, making this pair a more versatile choice than a black dressy shoe.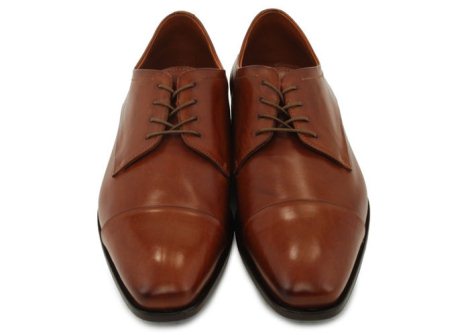 Why I like it: The textured, brown leather looks almost brushed – an interesting detail for the unconventional groom.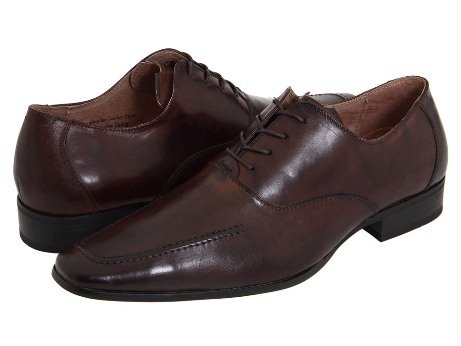 Funky
5) Cole Haan Nike AIR Colton Saddle Dress Shoes
Why I like it: Perfect for a fashion-forward groom who is looking for some edgy details to liven up a classic suit. This 60's inspired shoe would look great with a grey or navy blue three-piece suit (see part 1 of the modern groom style series).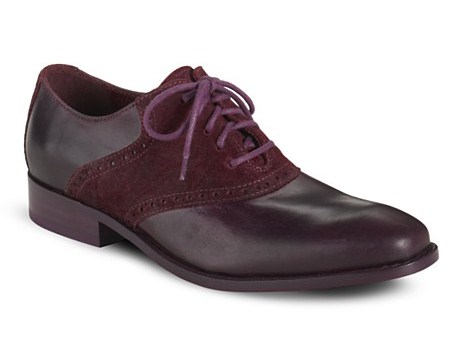 6) Aldo Stathas
Why I like it: I love this tone-on-tone brown shoe with its retro feel. Added to a suit, they'll look as though you've thought about every last detail.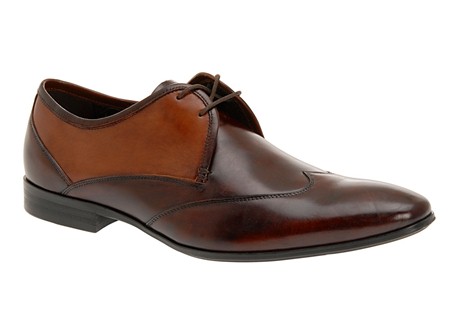 +  +  +  +  +  +  +  +  +  +  +
Lazina Mckenzie is the founder of L2 Style, a style consulting firm based in Alberta, Canada. Lazina believes that the style (or image) you share with others communicates a lot about who you are. She regularly has her clients articulate the answer to the question: what do you want your style to say about you? More recently, Lazina has opened her service offering to work with brides-to-be and their bridal parties. She is happy to provide her advice and support to brides on their very special day.