Posts Tagged: Grand Edmonton Wedding
10/4/17
Although unexpected, an early October snowfall left a pretty white dusting over the Edmonton landscape that only added to the romance of Brianna + Anthony's wedding day. They were the third generation from the Groom's side of the family to be married at Josephburg Community Church, making it an extra special and meaningful day.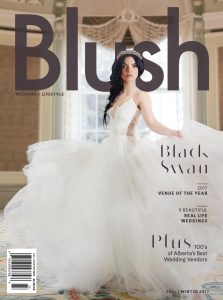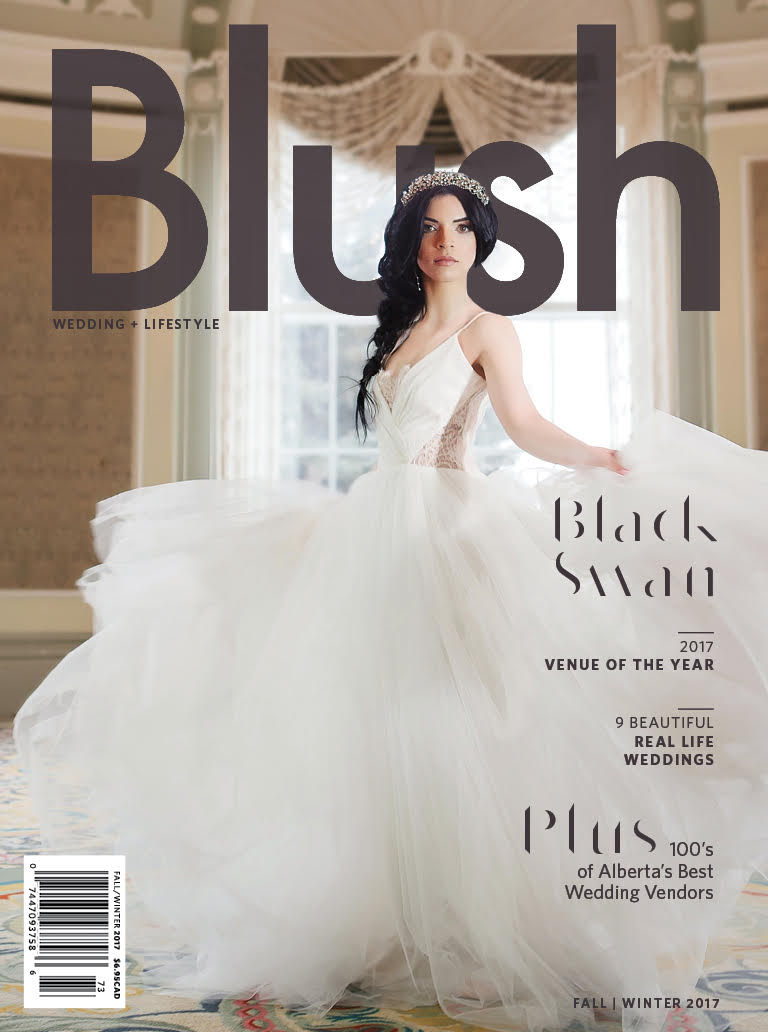 Brianna had been dreaming of her wedding since she was a little girl, but she didn't want to fall in line with a traditional white wedding. She envisioned something bold and unique, with wow factor details! The Art Gallery of Alberta was the perfect venue to host this modern, glamorous affair.
Black draping and ambient lighting set the stage for show-stopping décor. Long wooden harvest tables covered in lush greens and a boxwood hedge backdrop behind the head table transformed the minimalist gallery into a lush garden. Fabloomosity used so many interesting florals and textural elements to create dramatic "art" pieces for the round tables.
Shortly after the wedding, Brianna + Anthony headed to the majestic Rocky Mountains for an "after session" with Carey Nash. We couldn't resist including some of these images below, and you can view more of this stunning wedding in the Fall / Winter 2017 issue of Blush Magazine.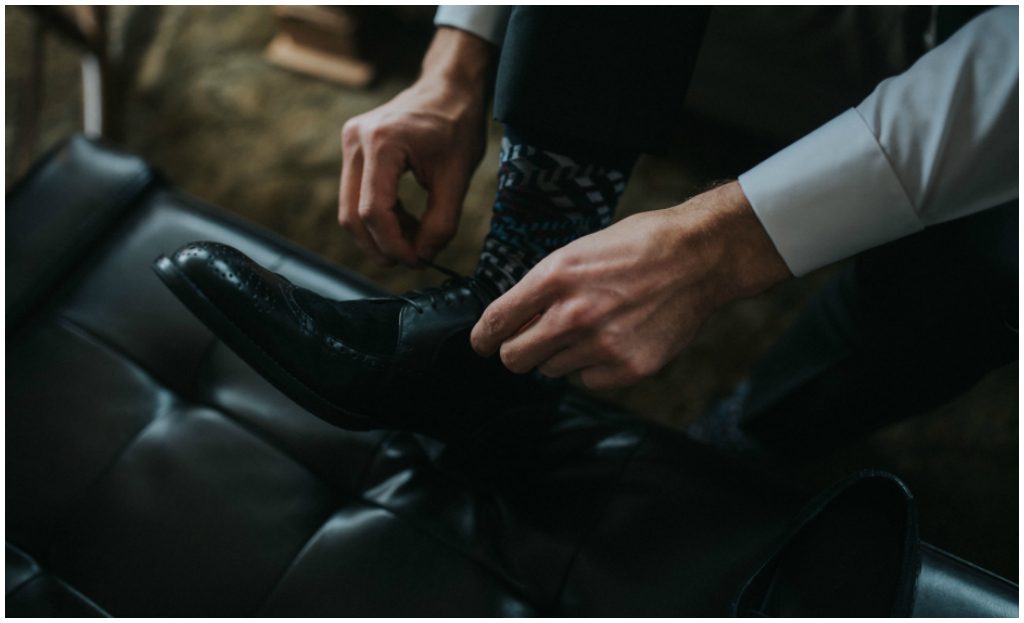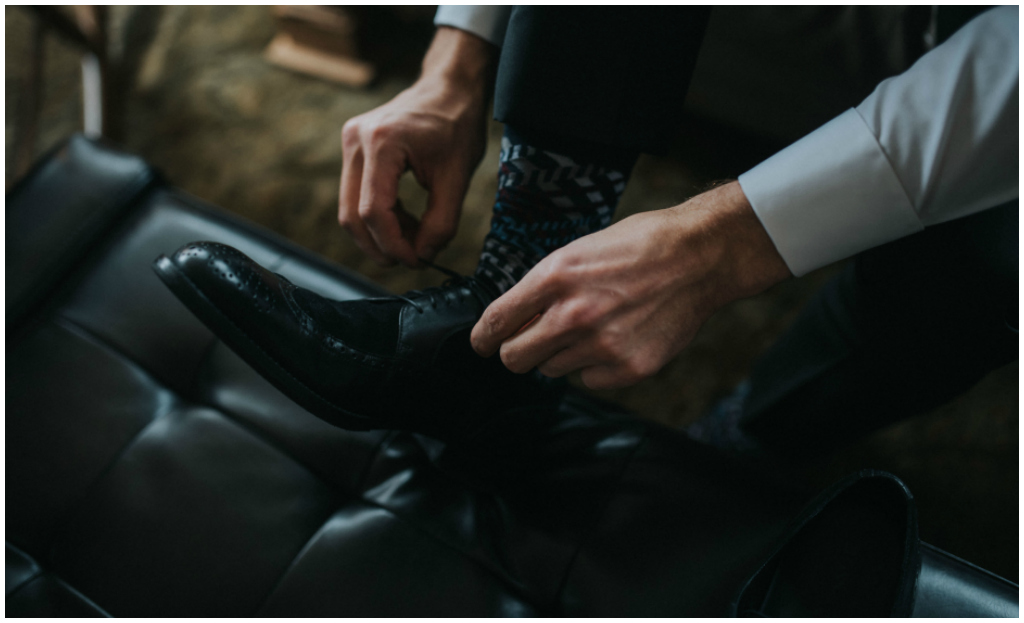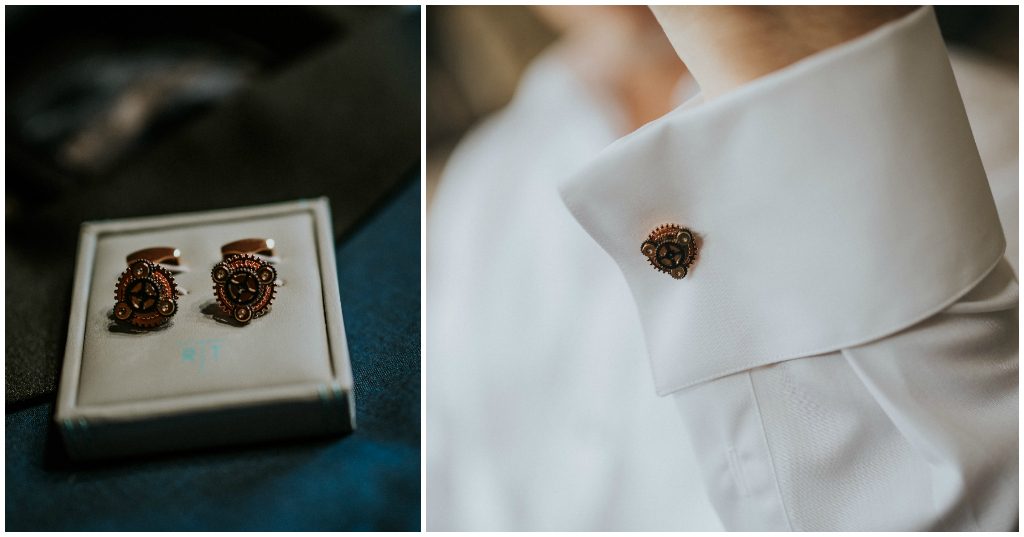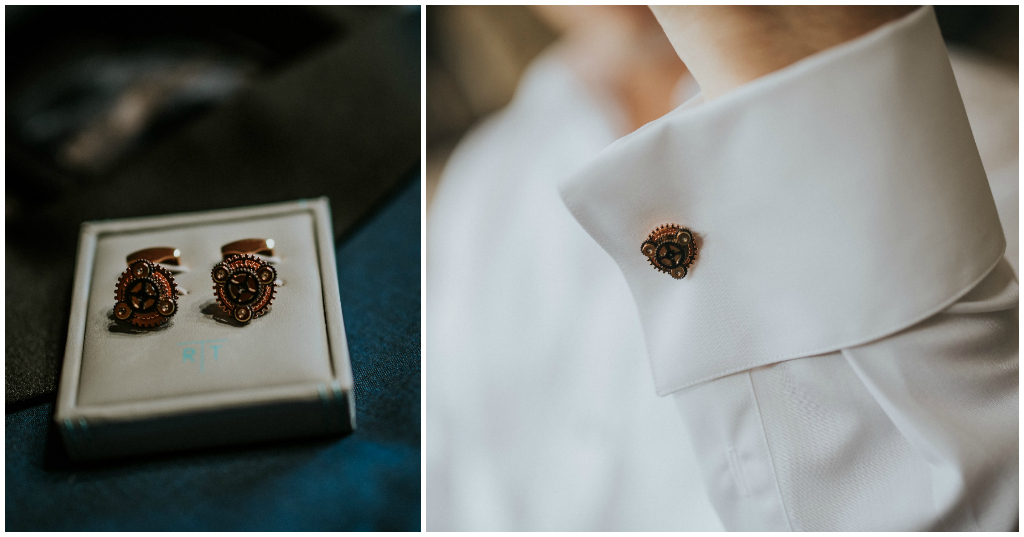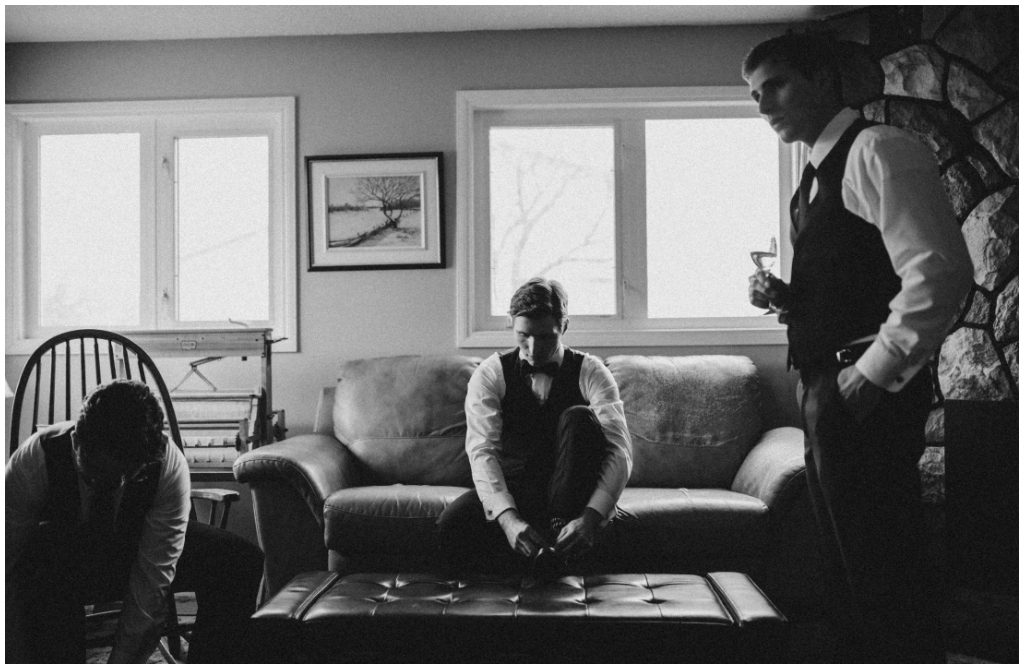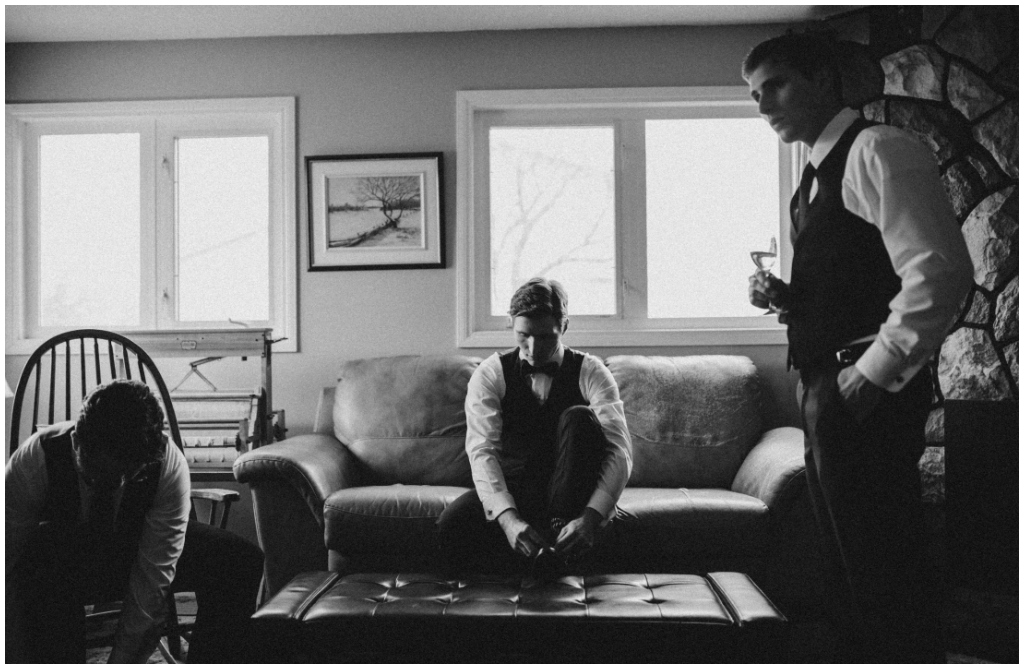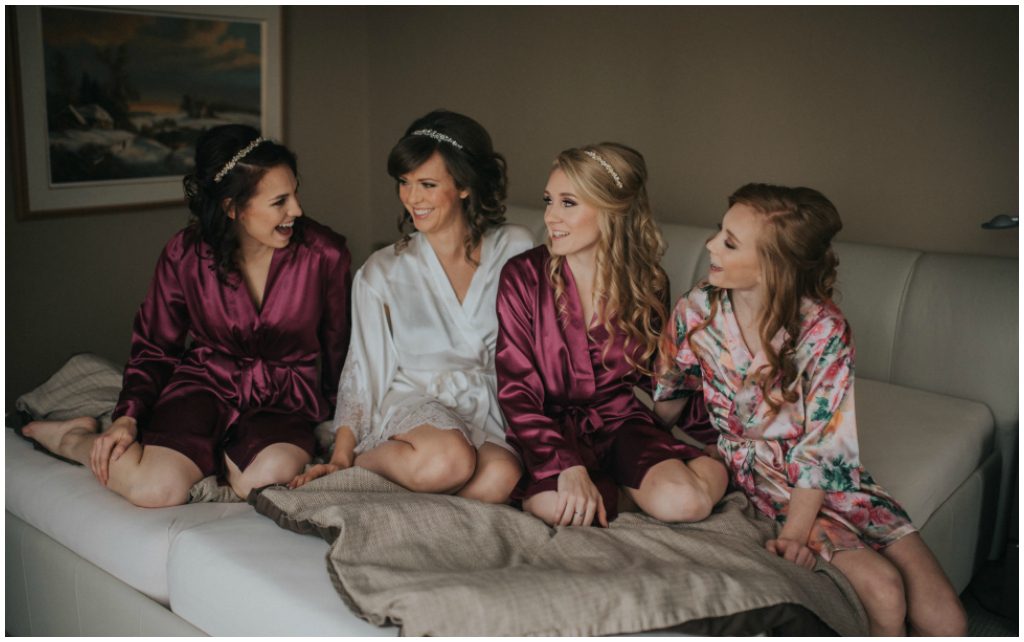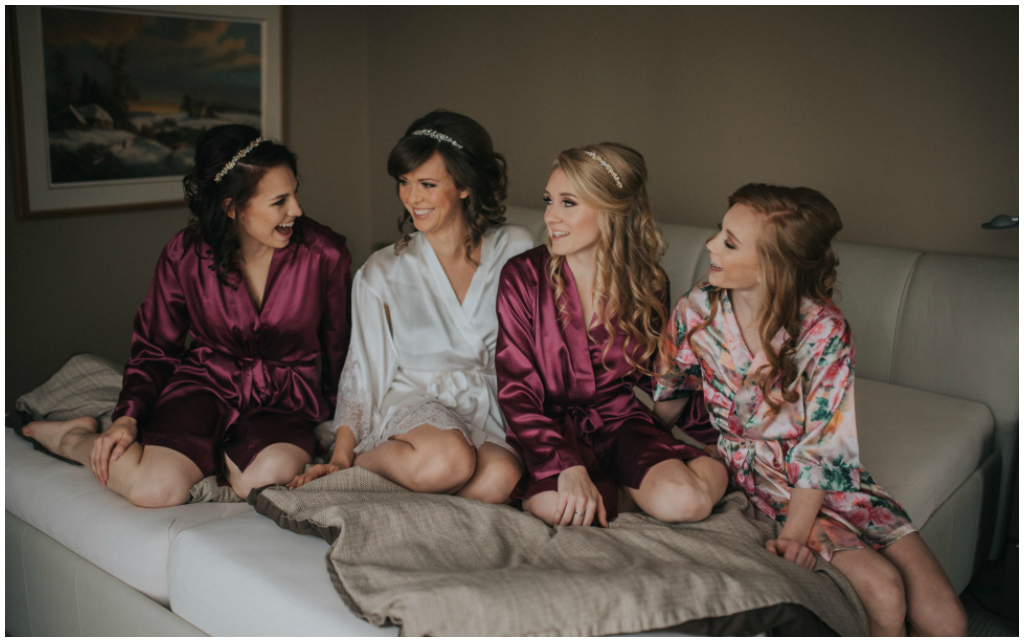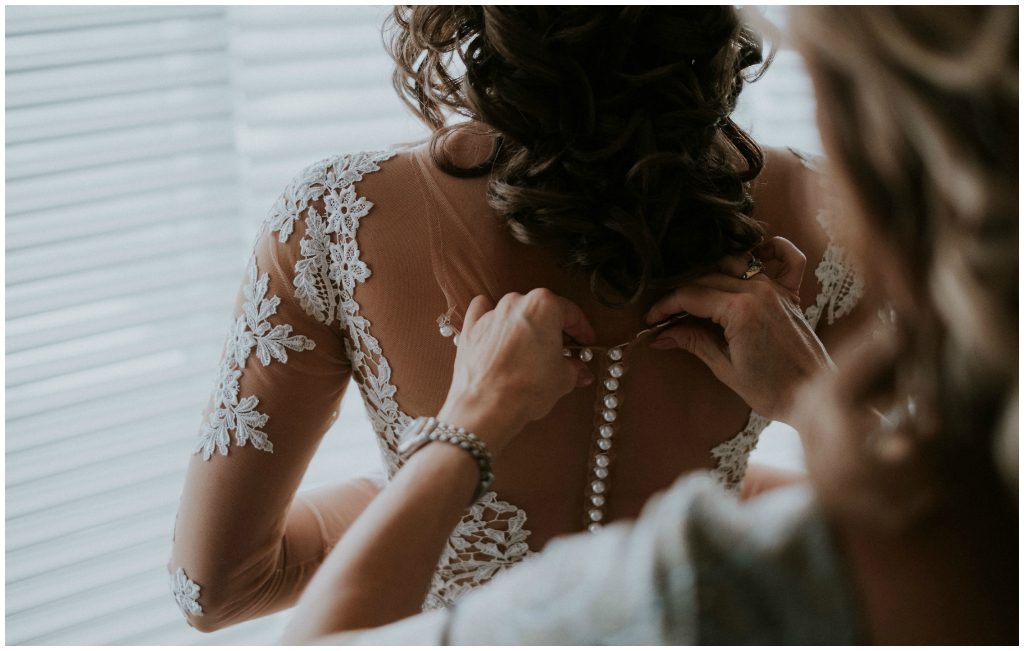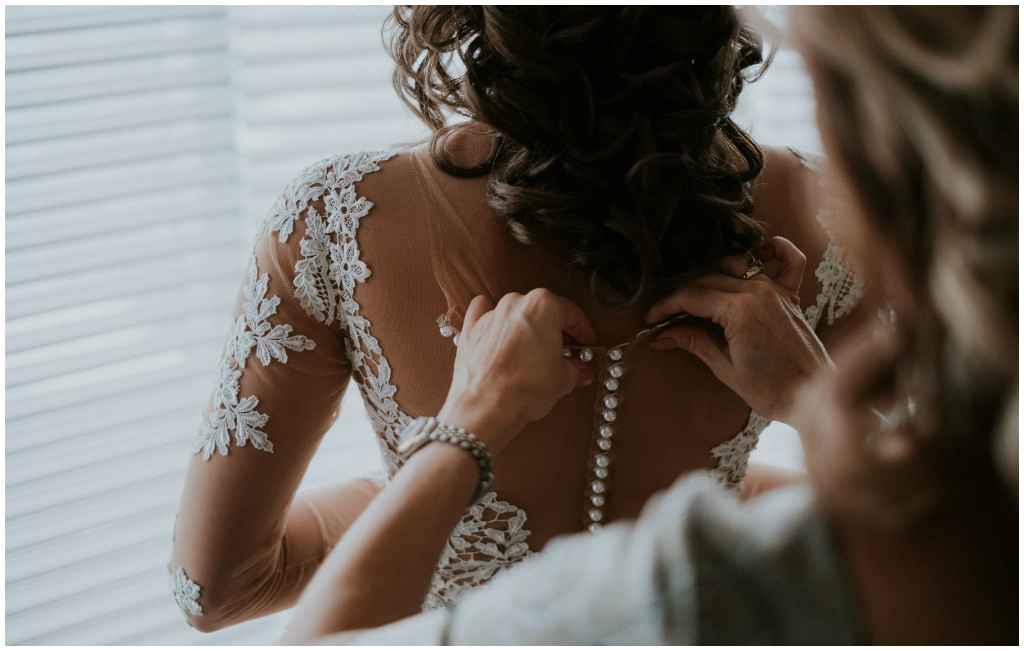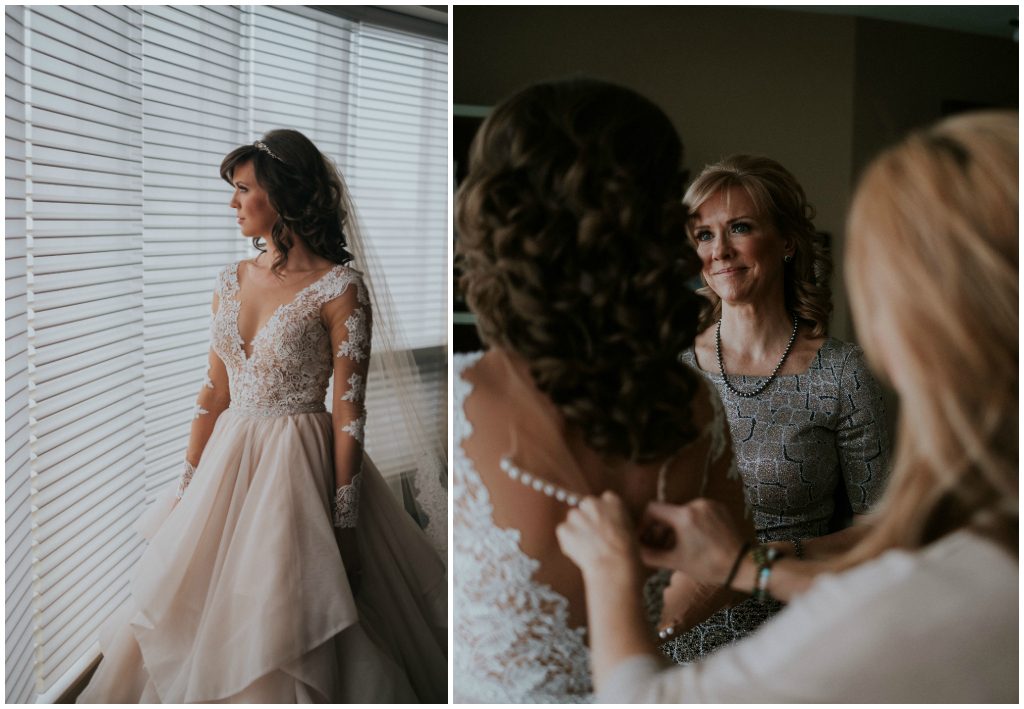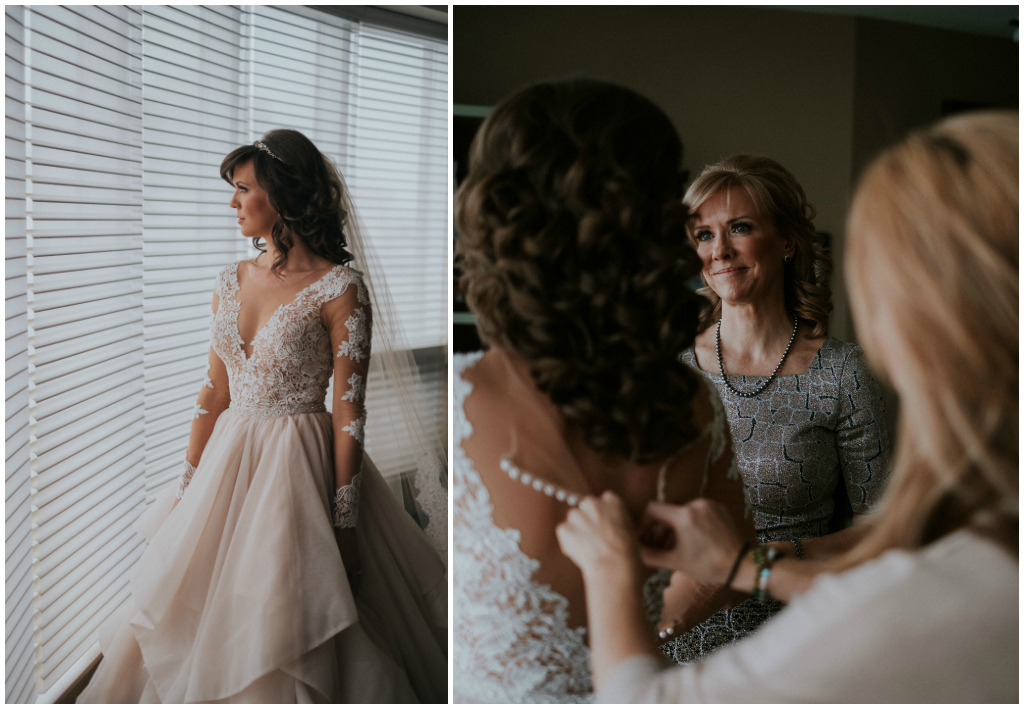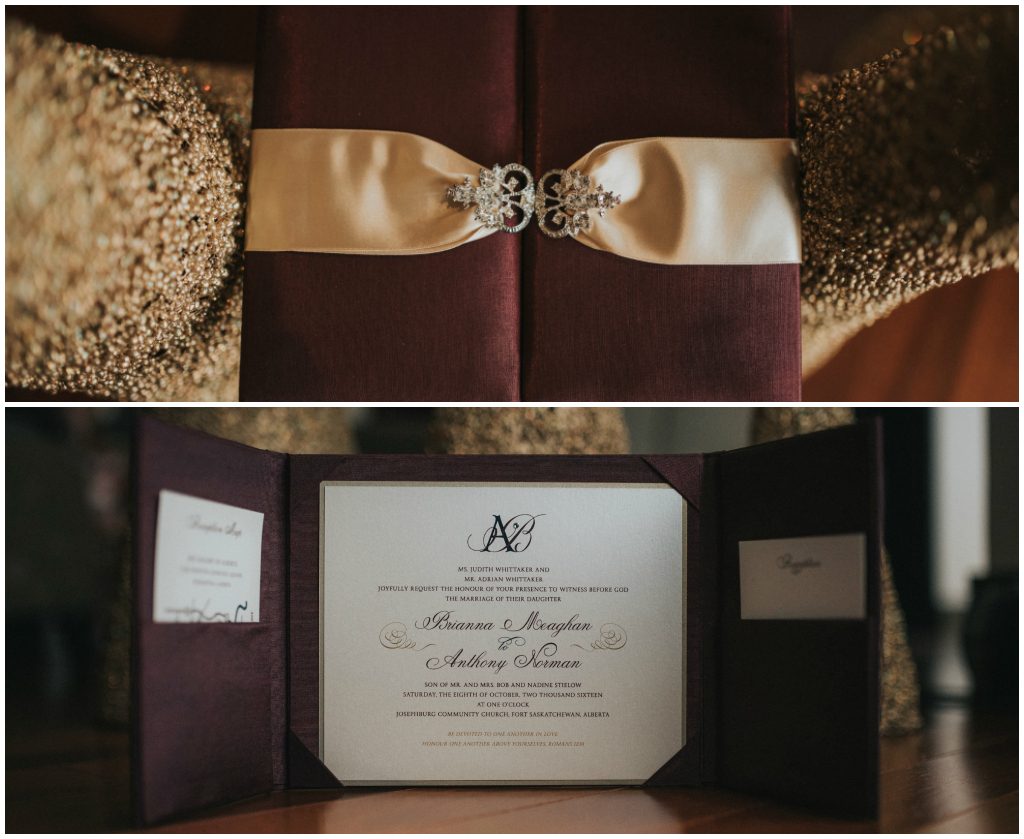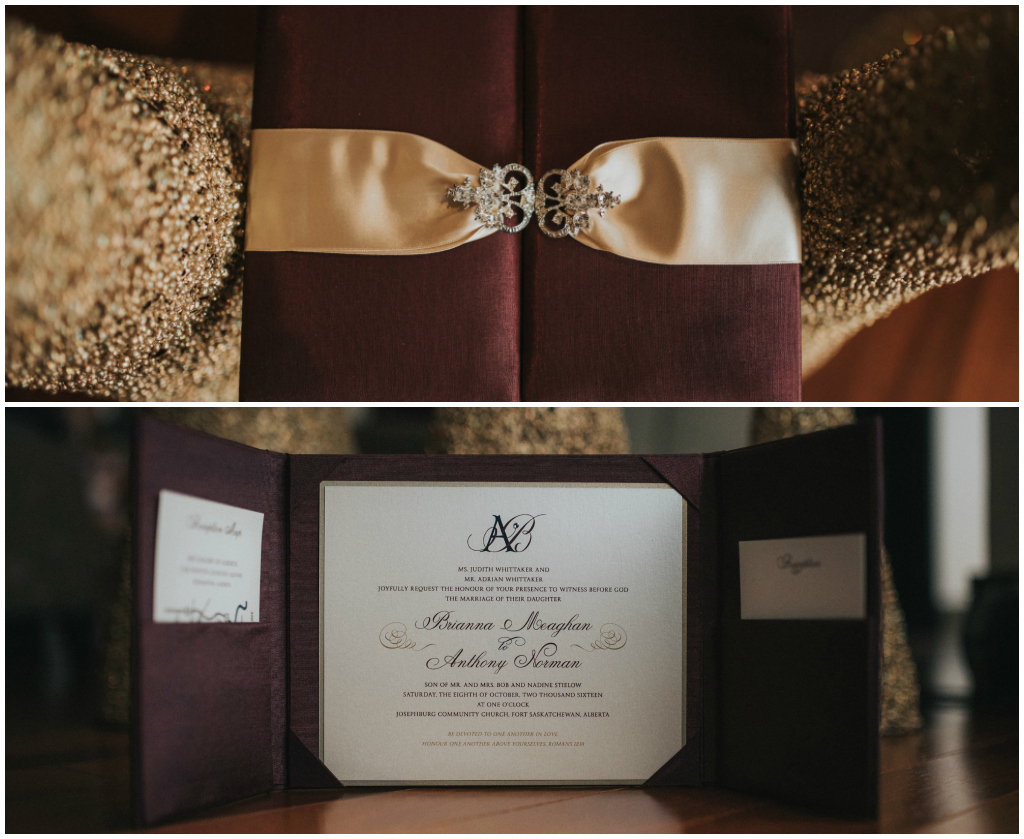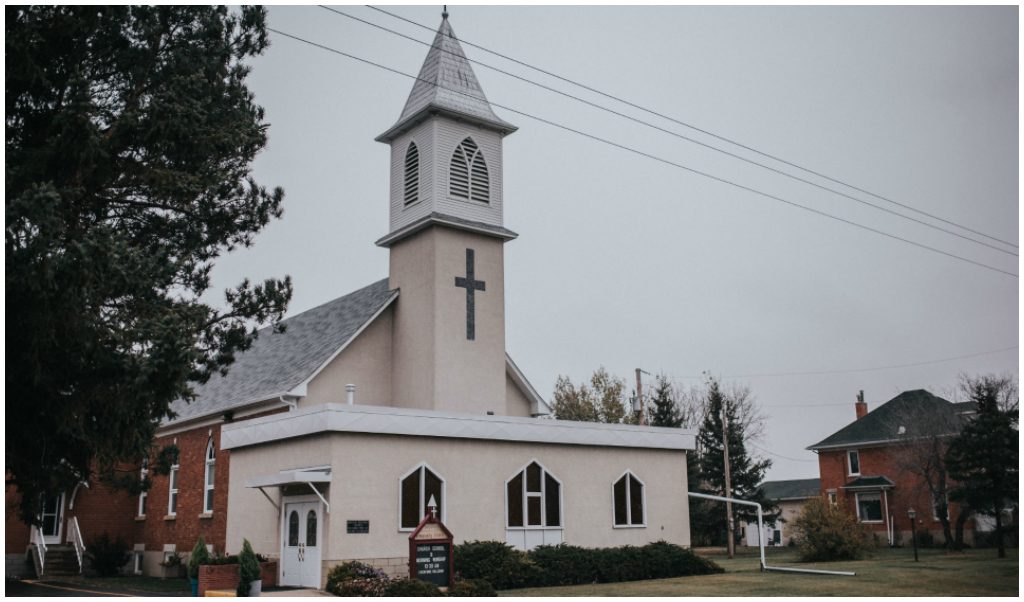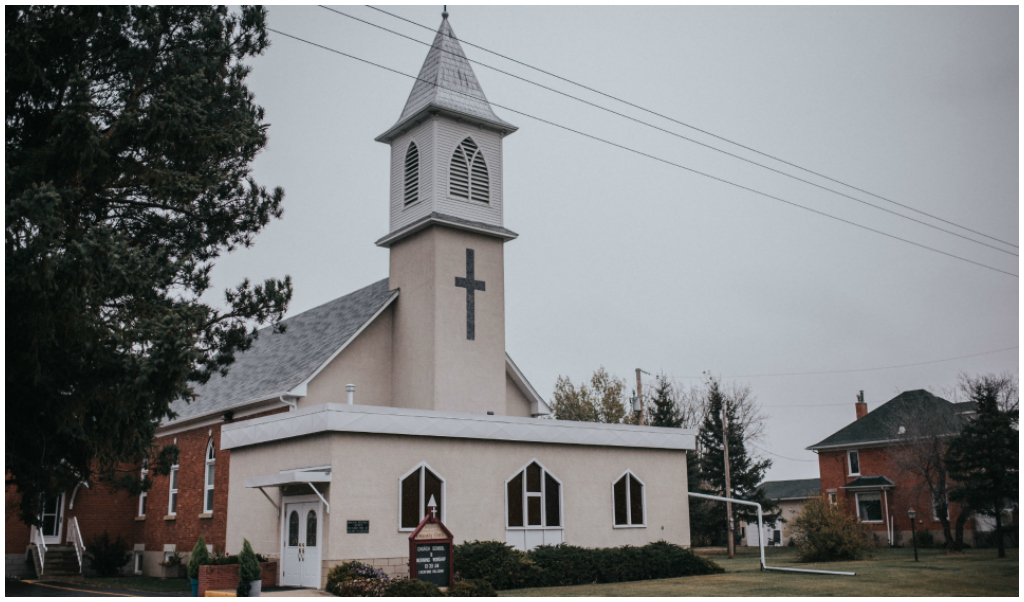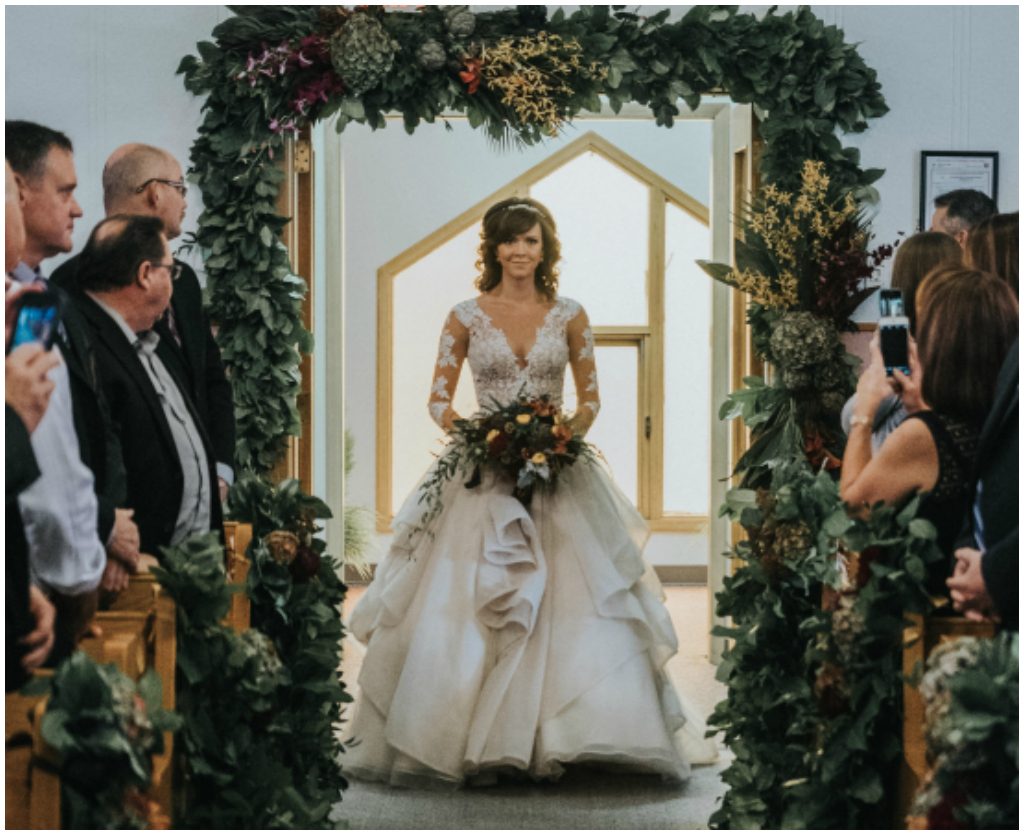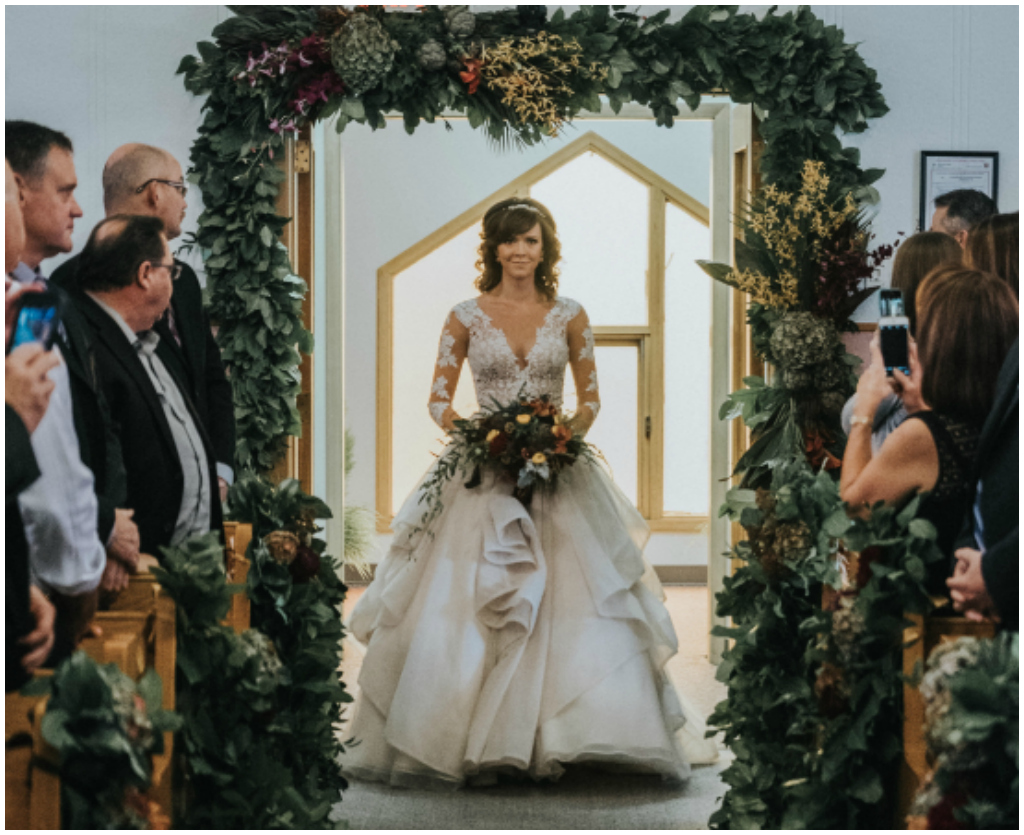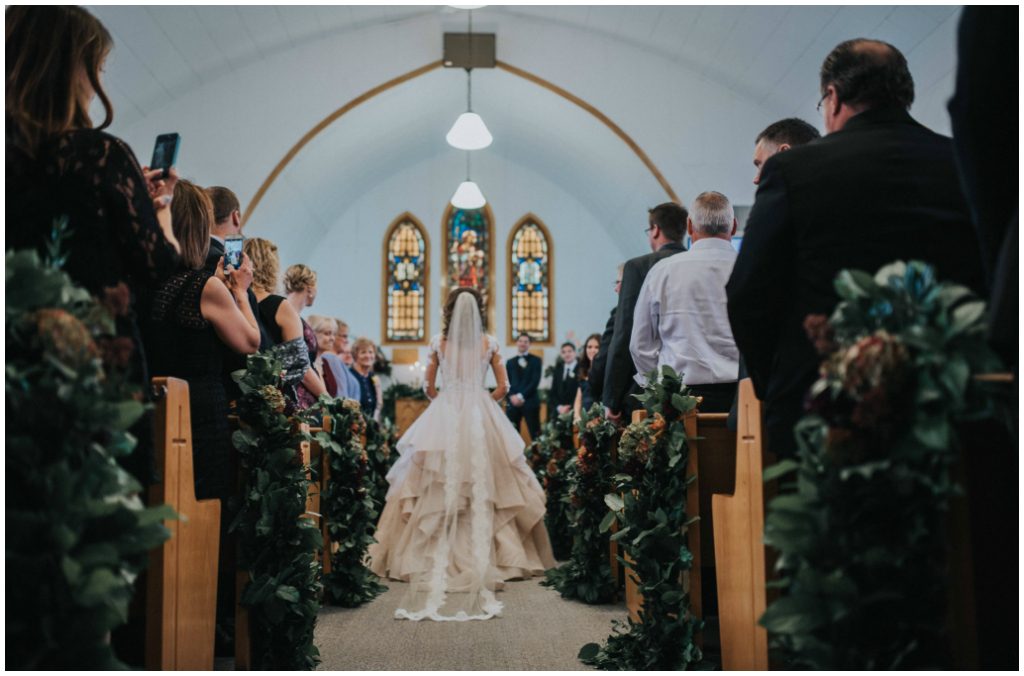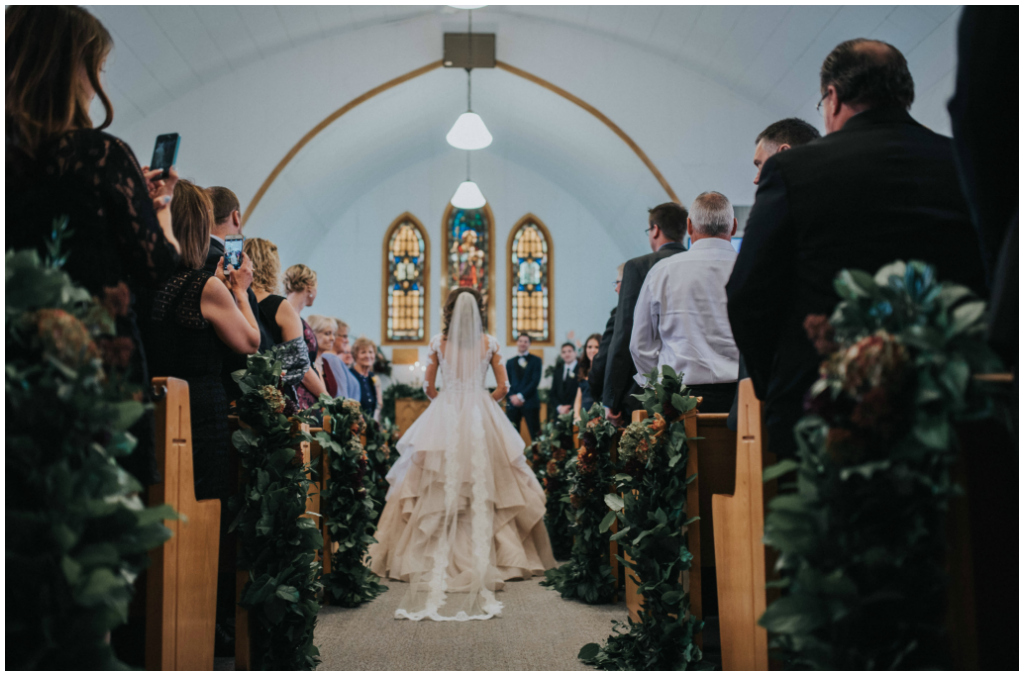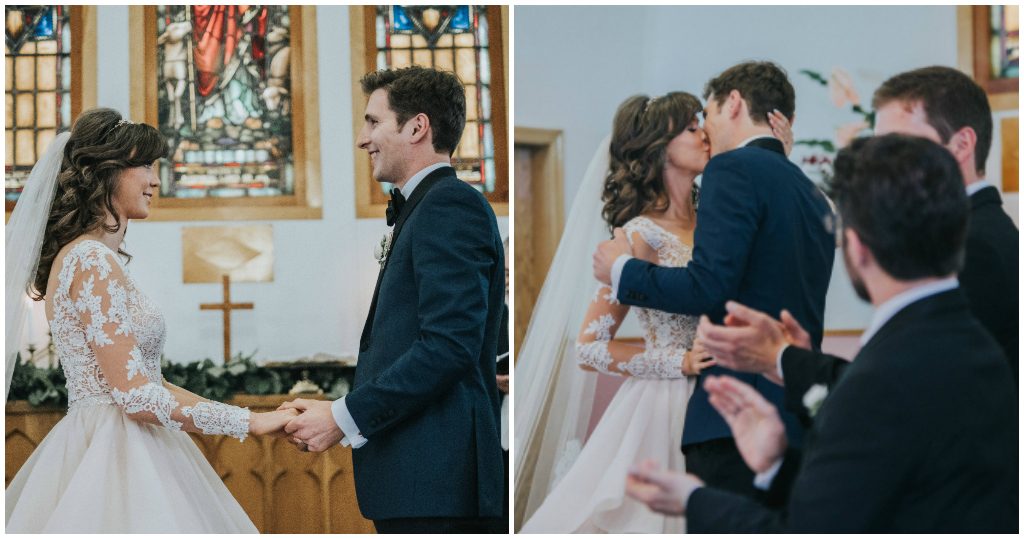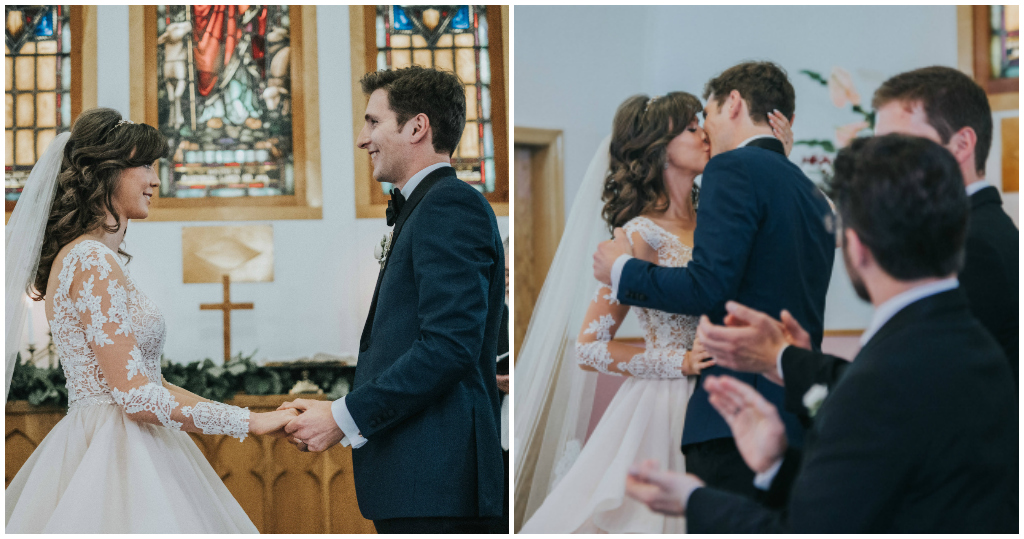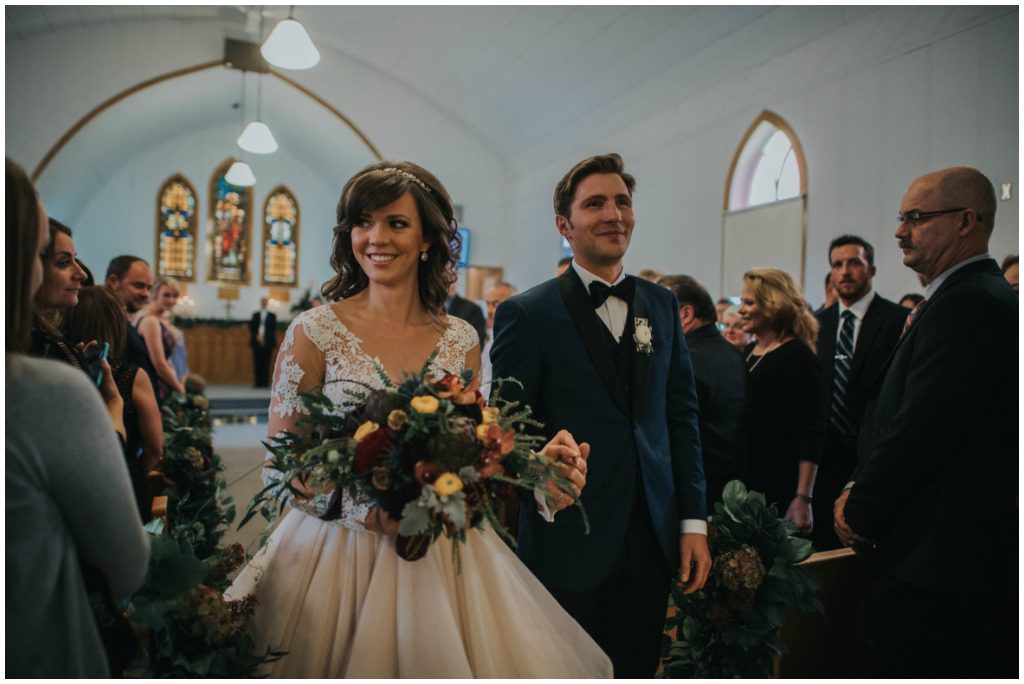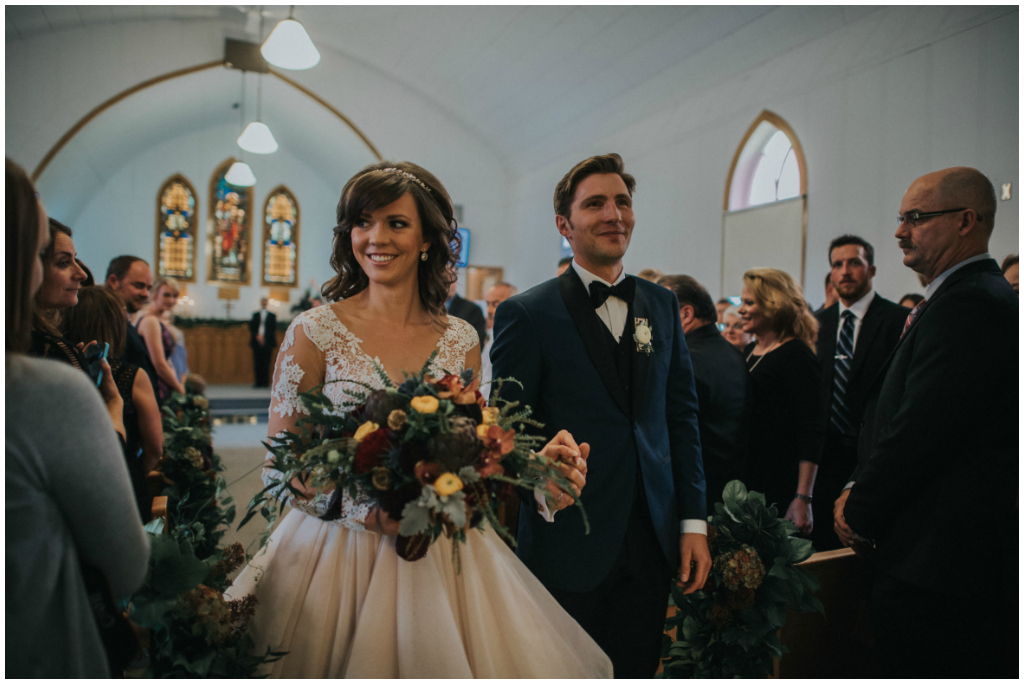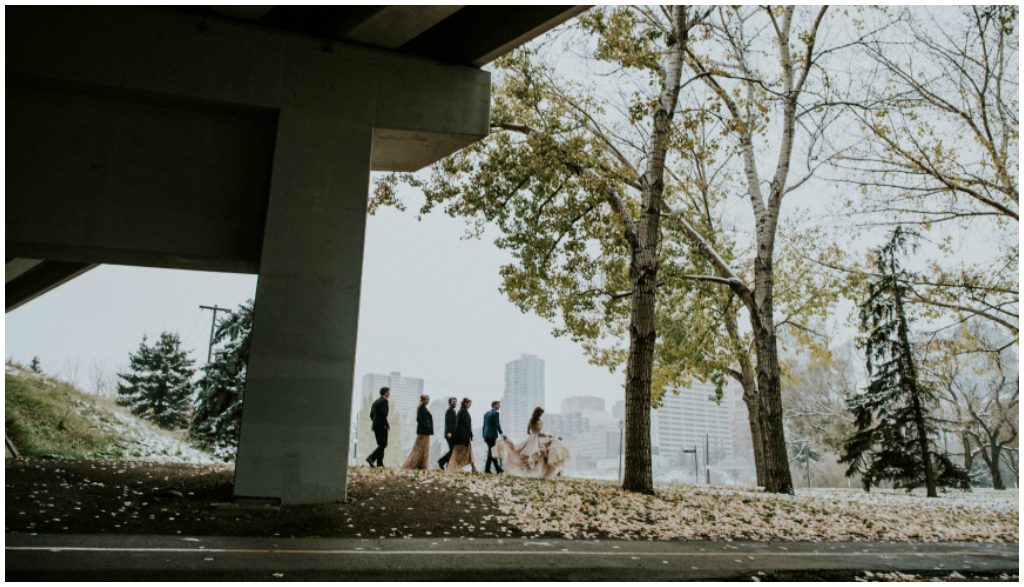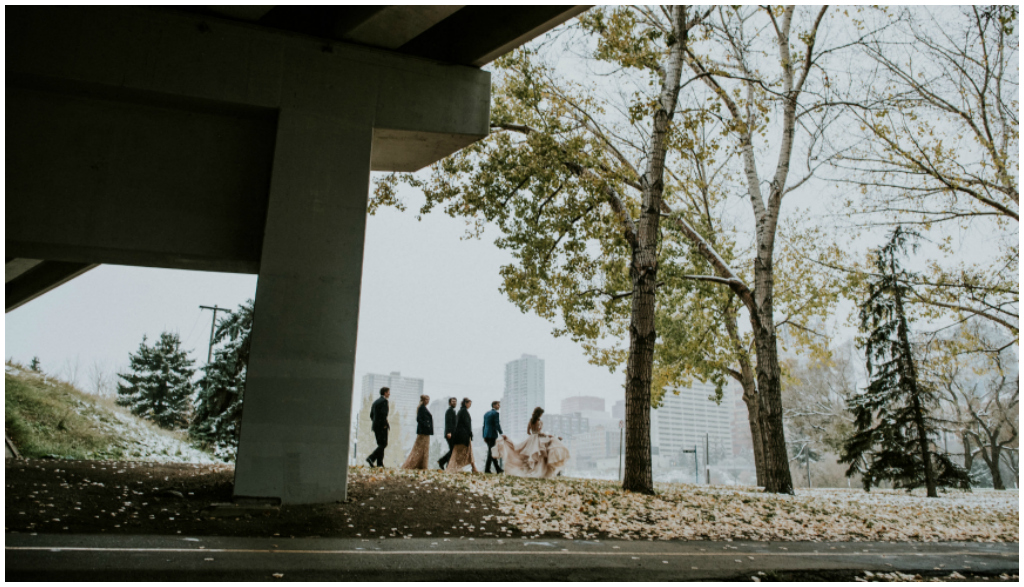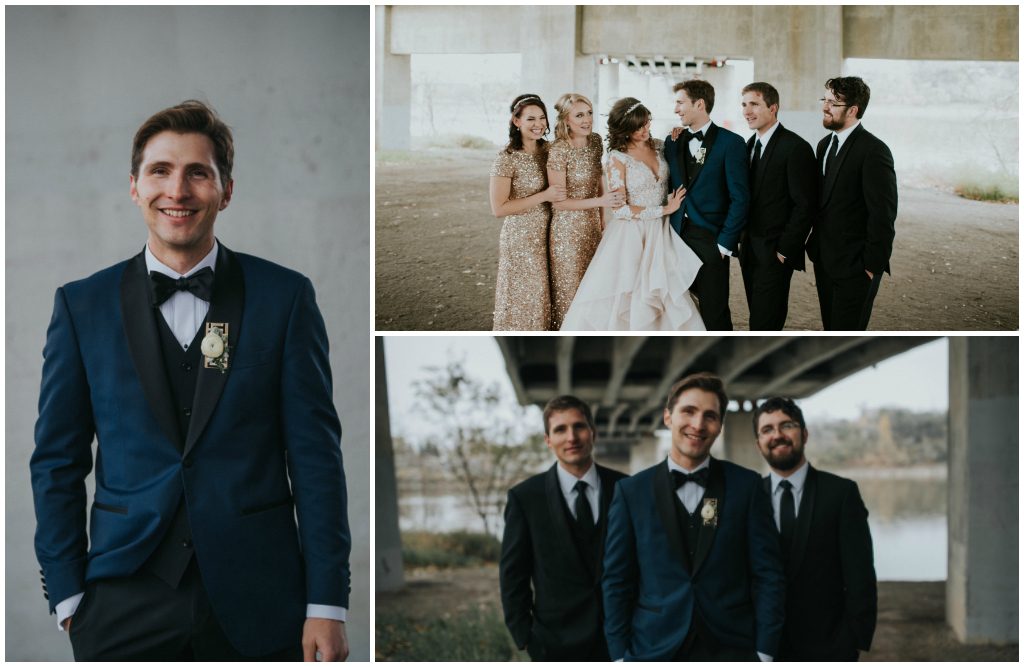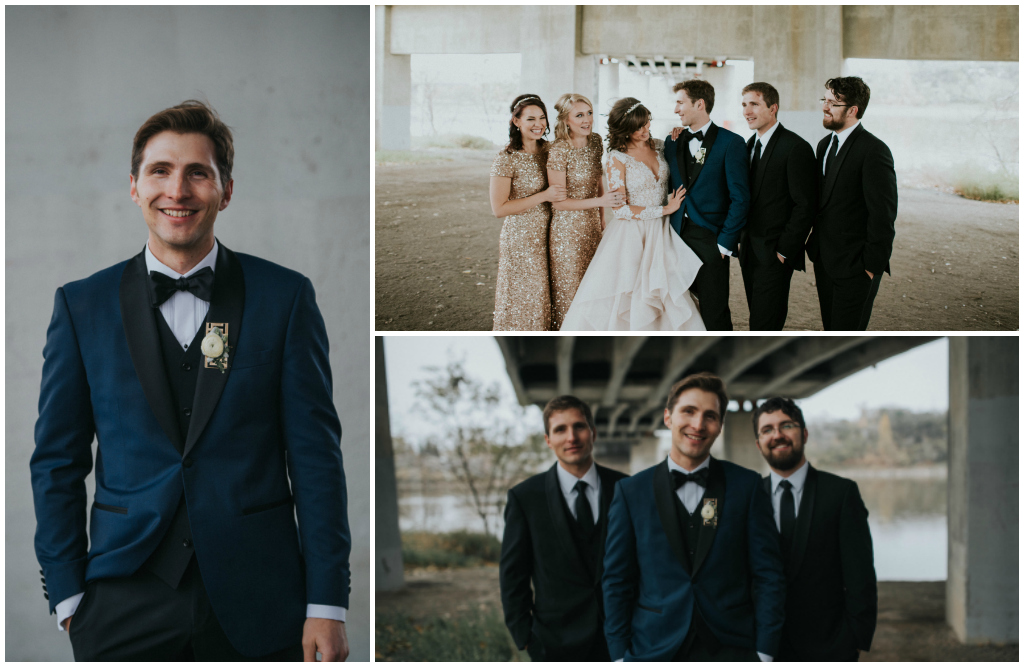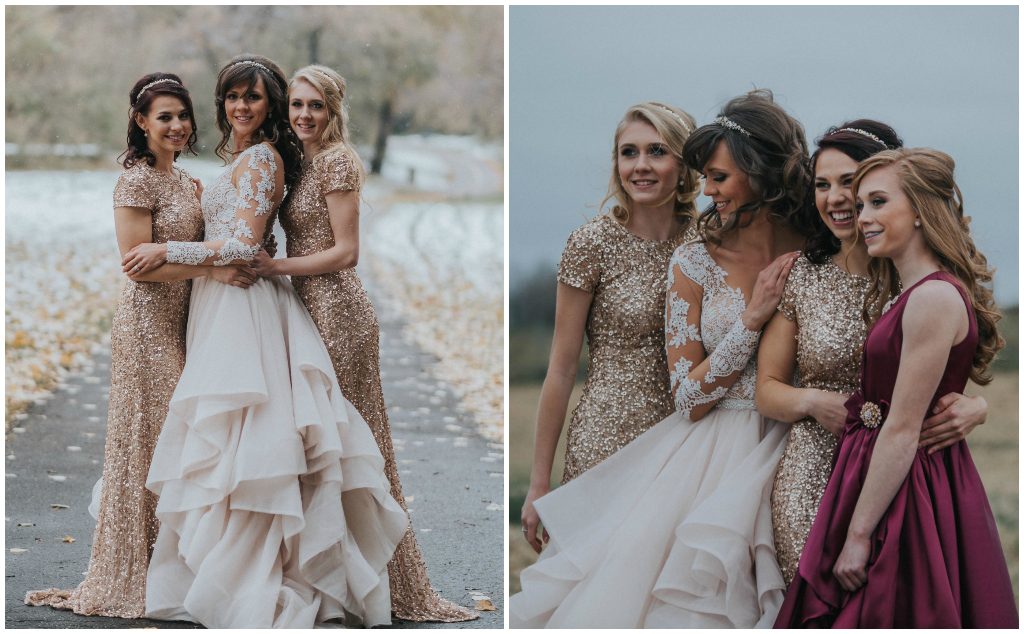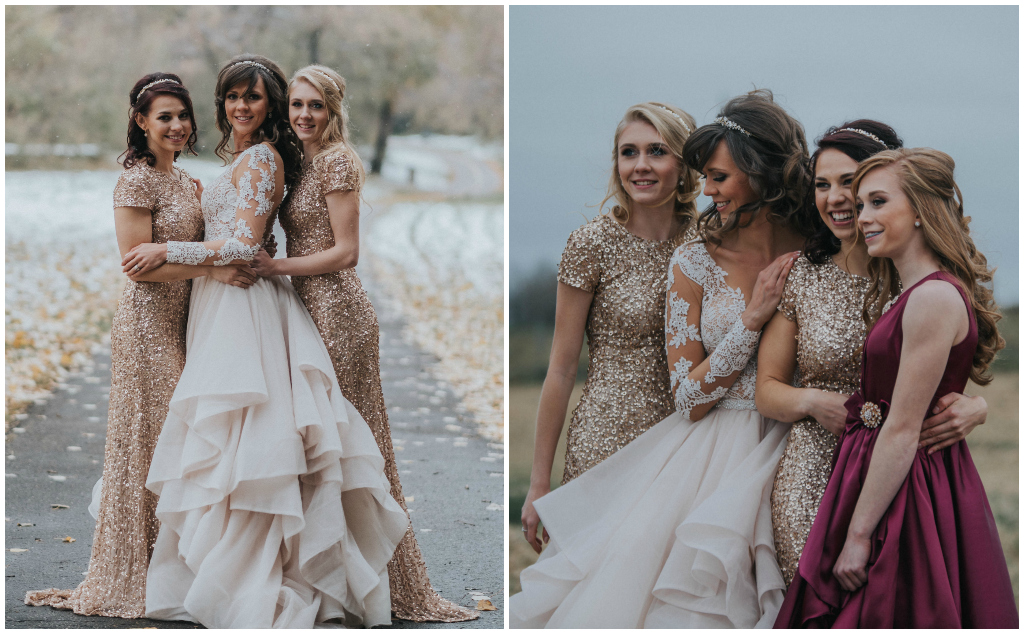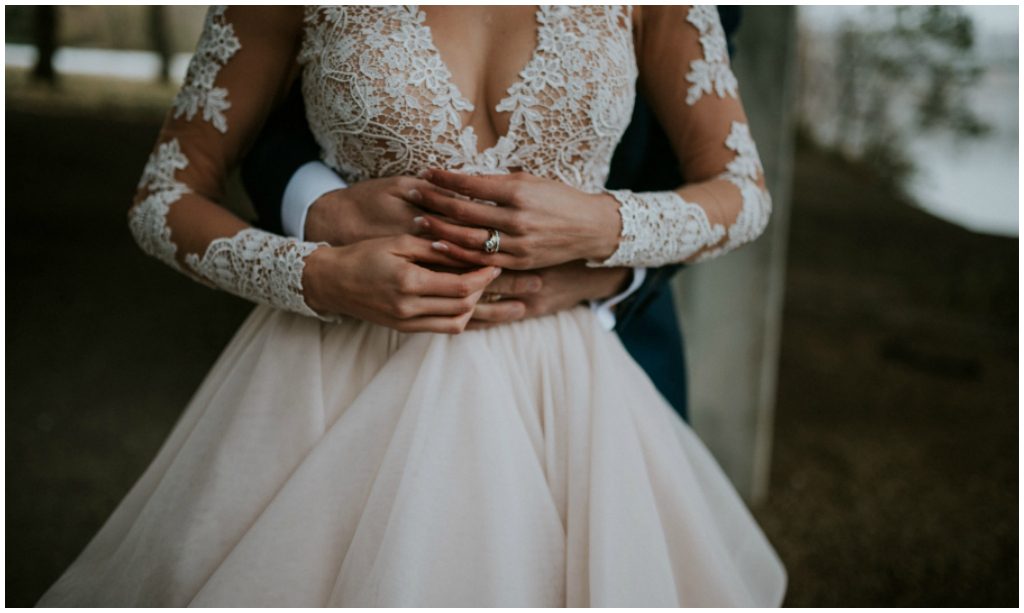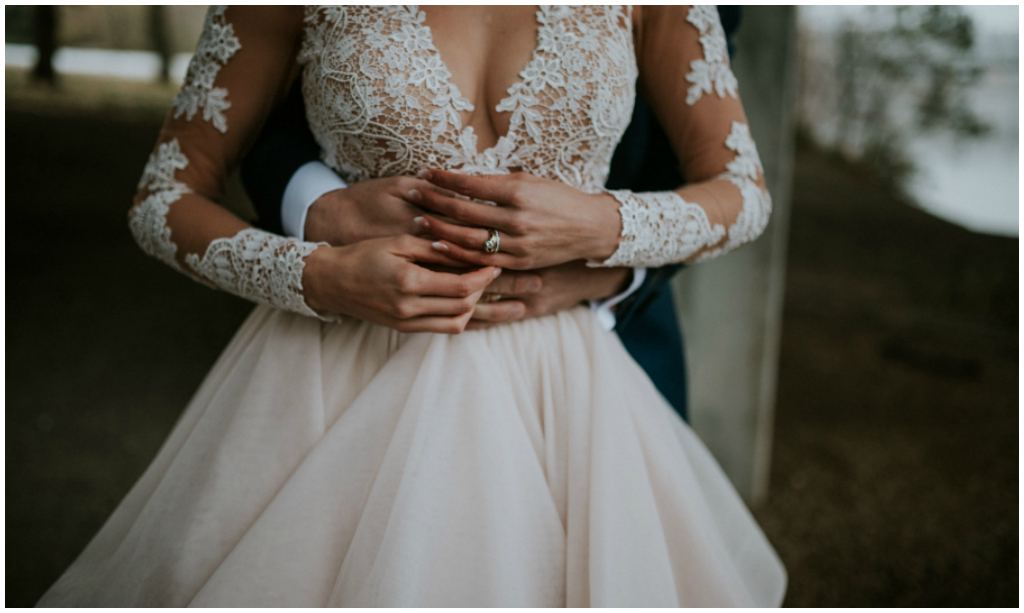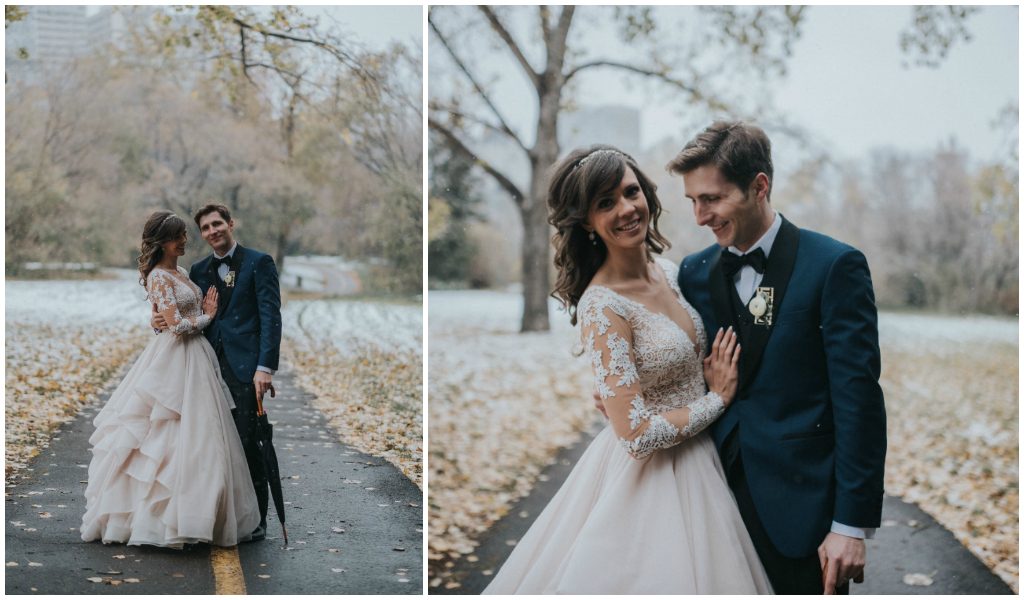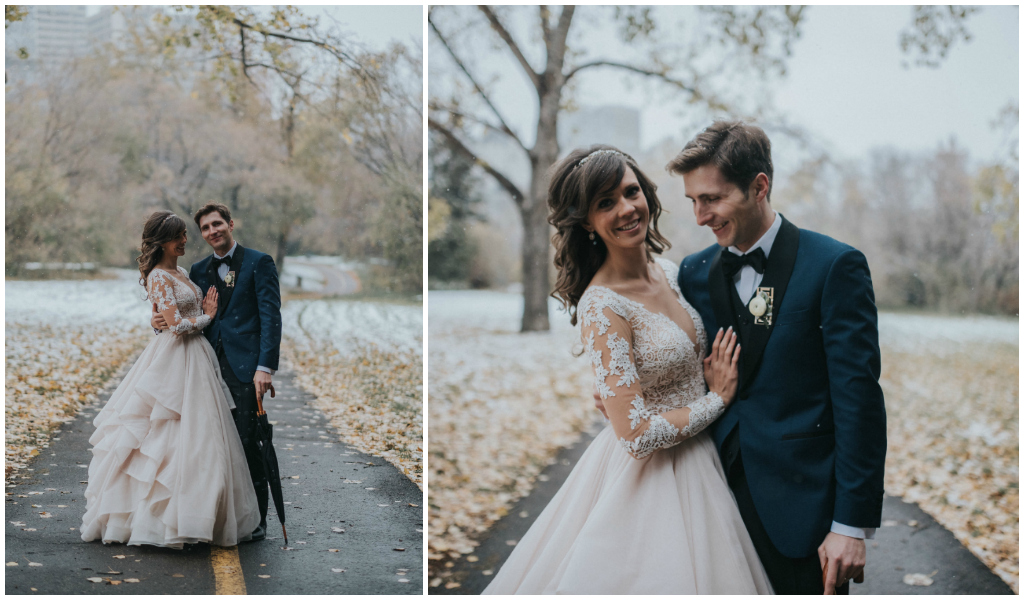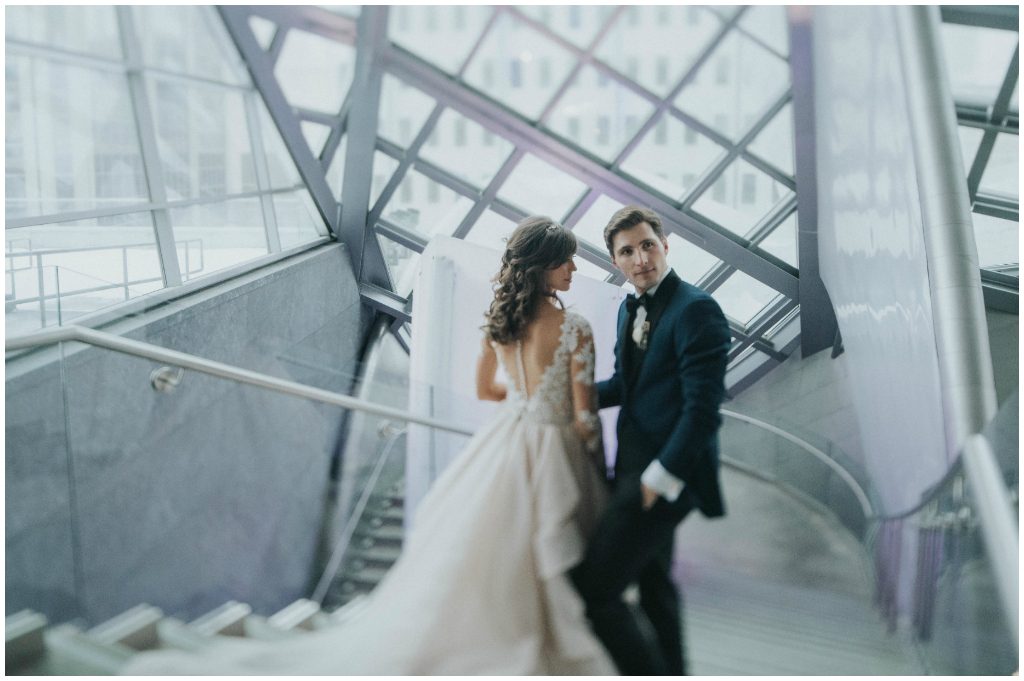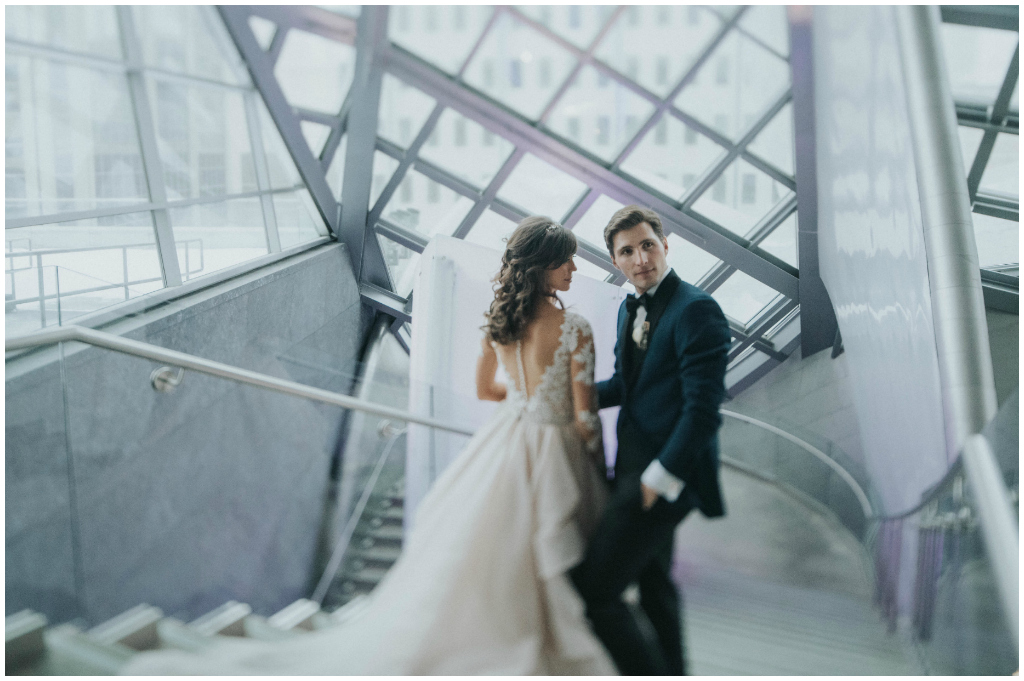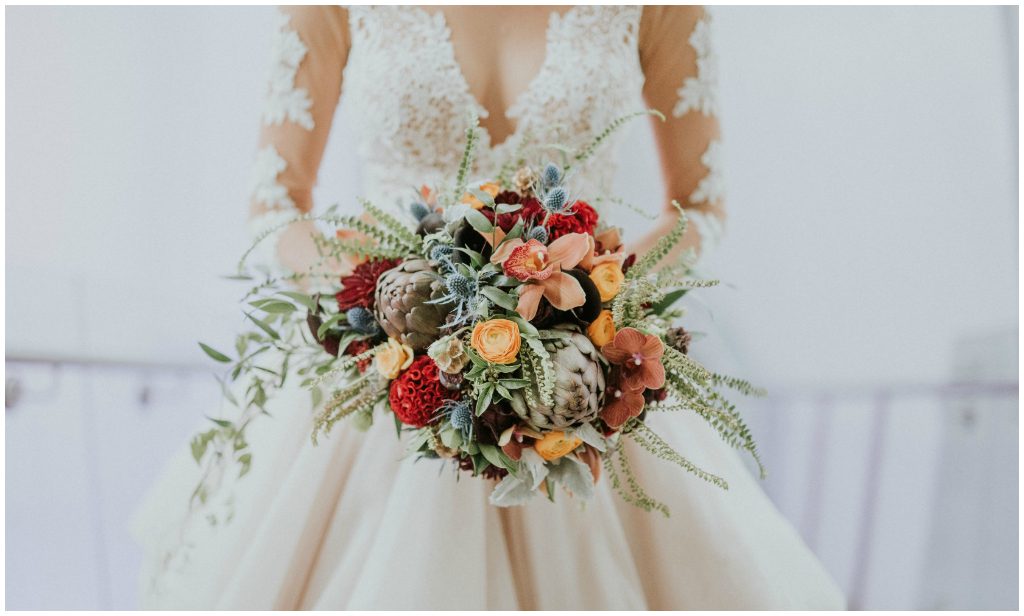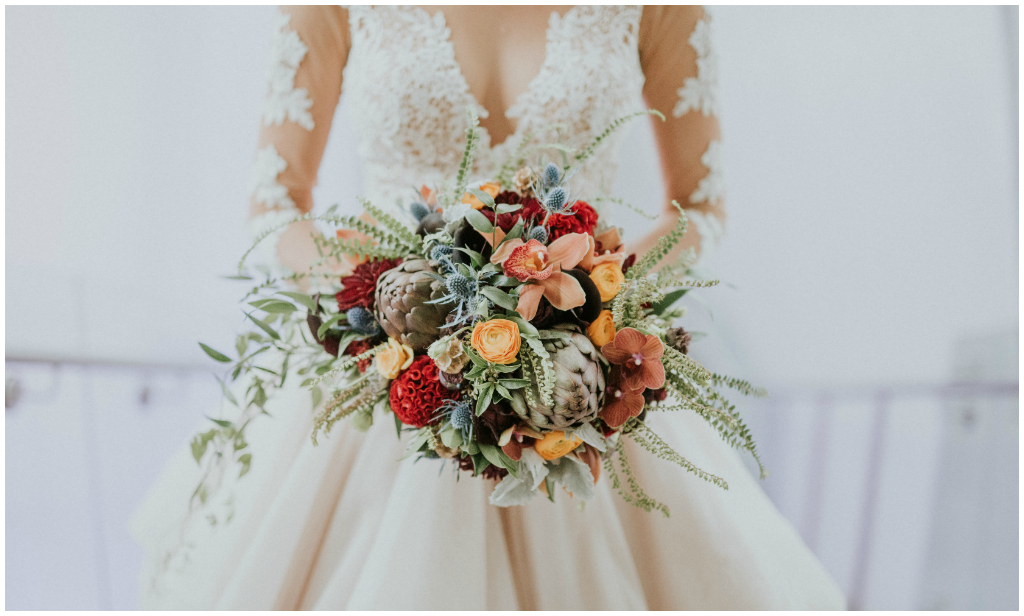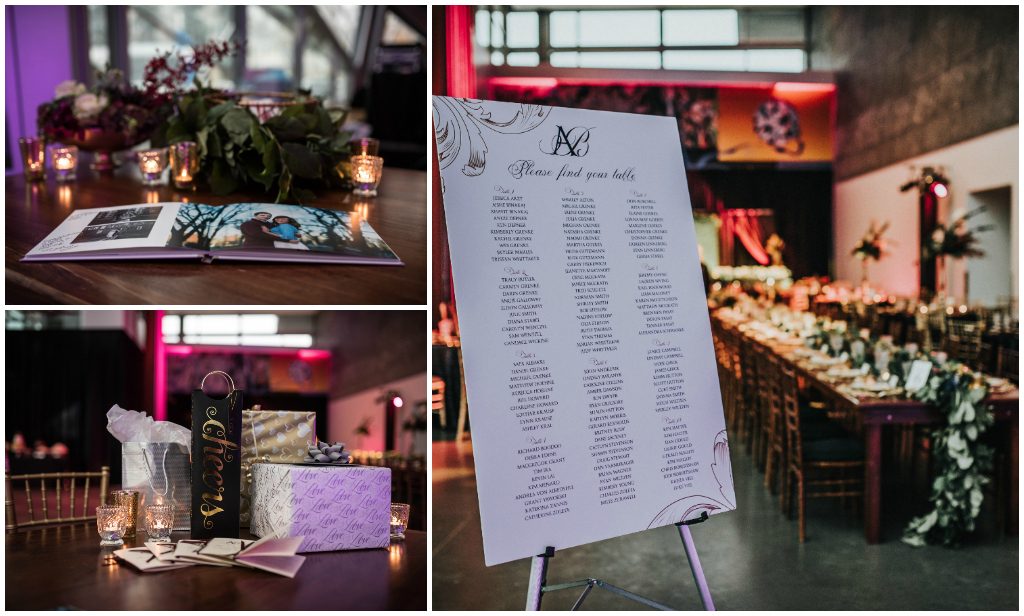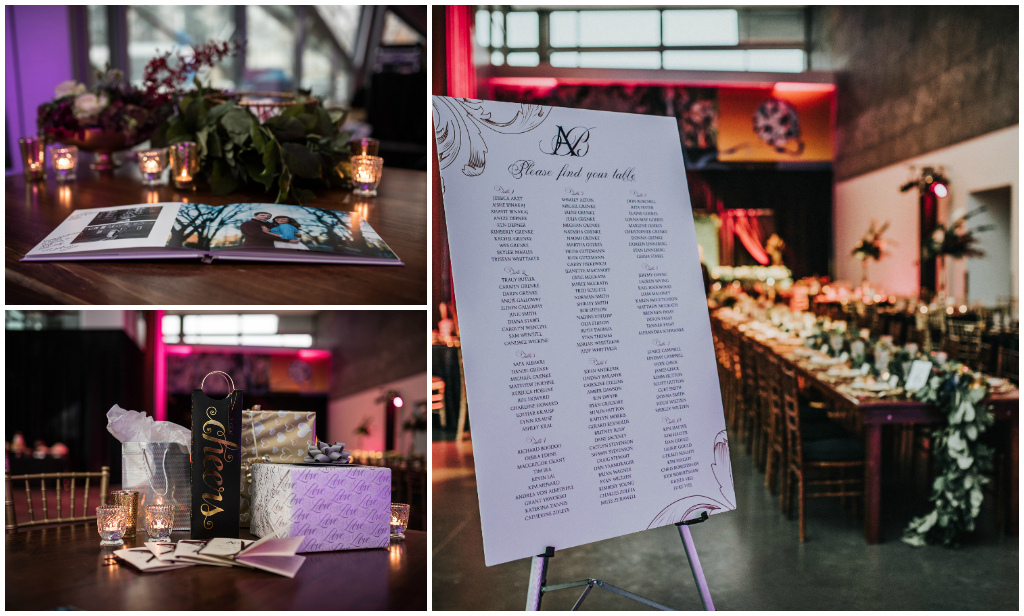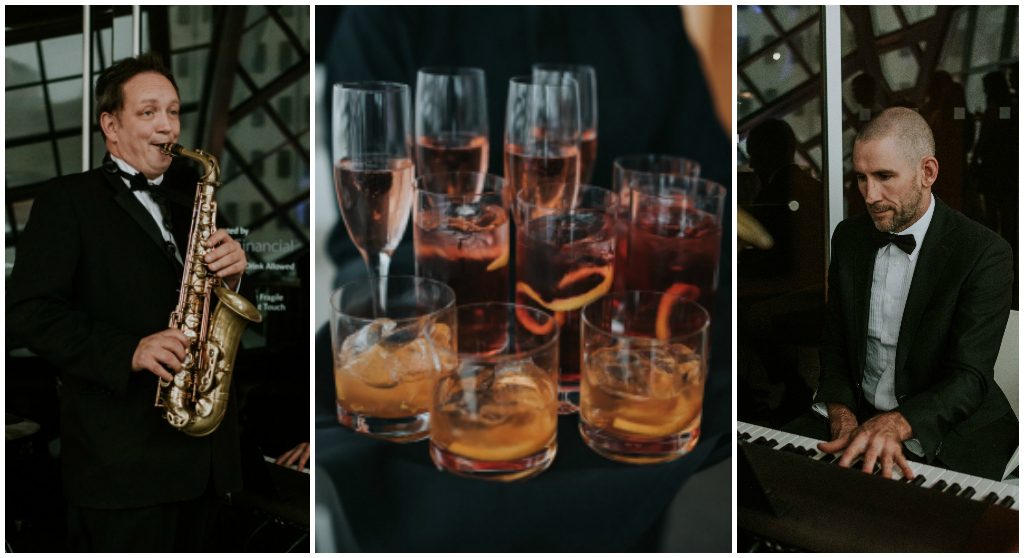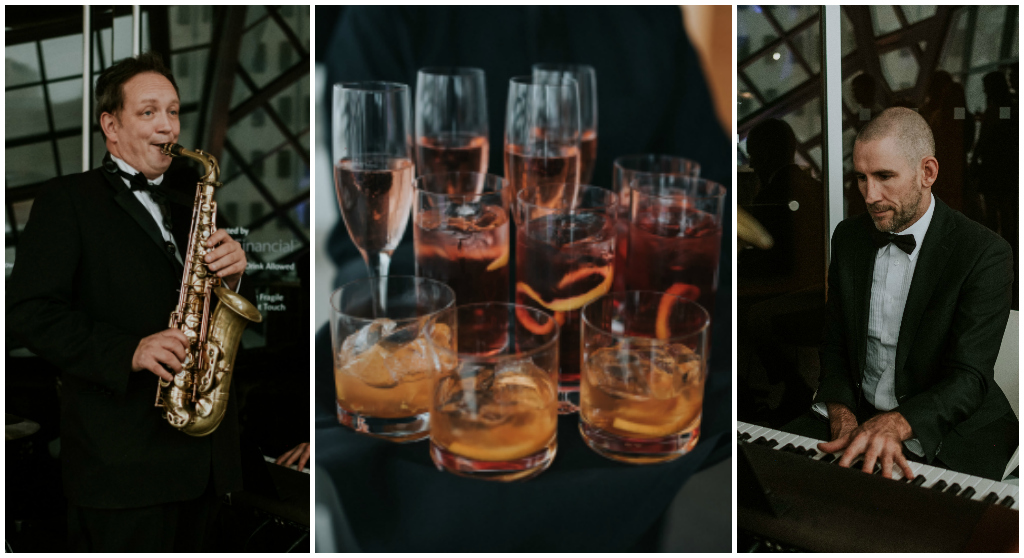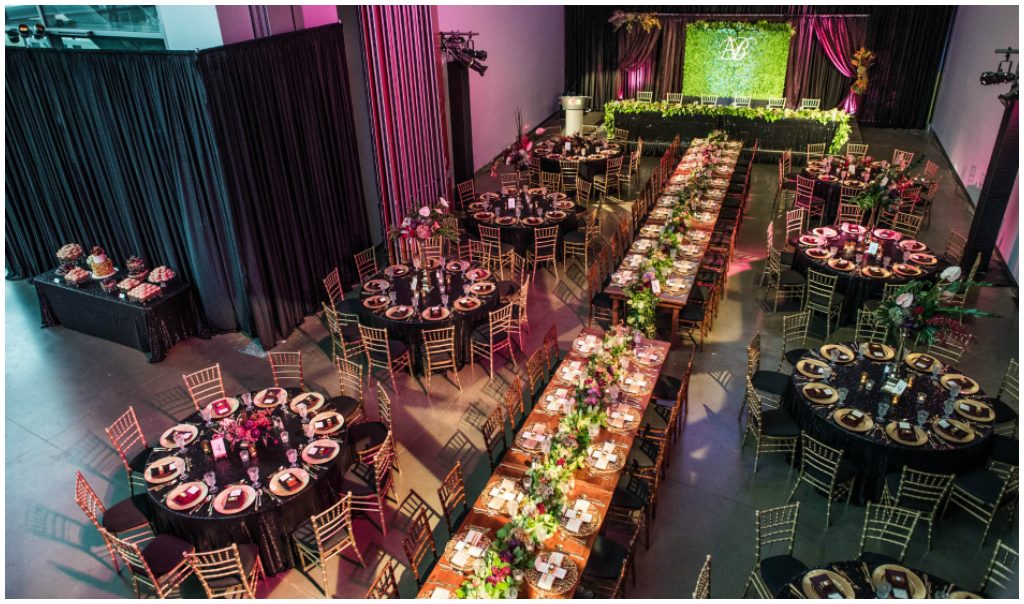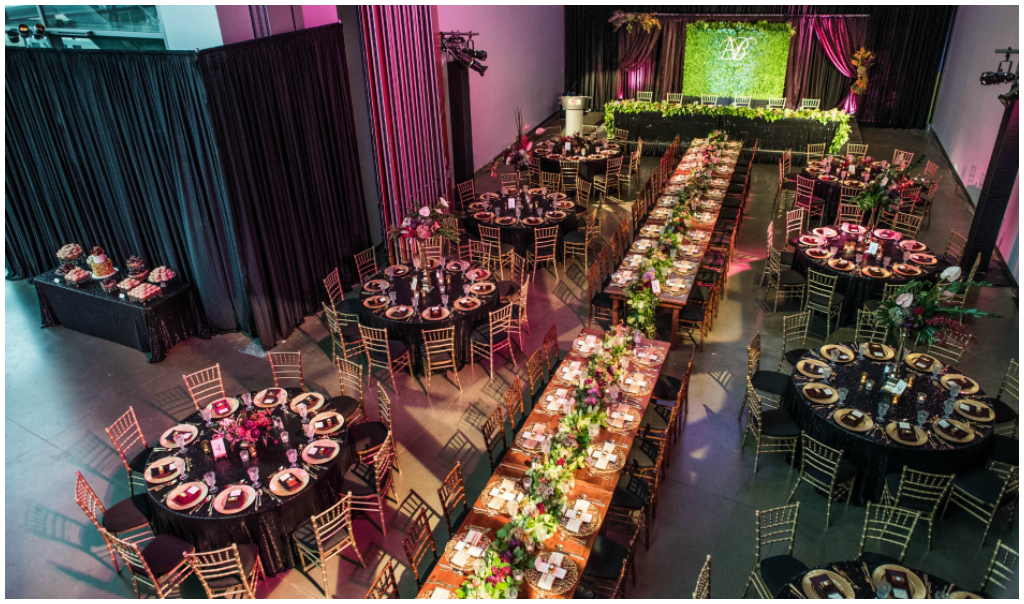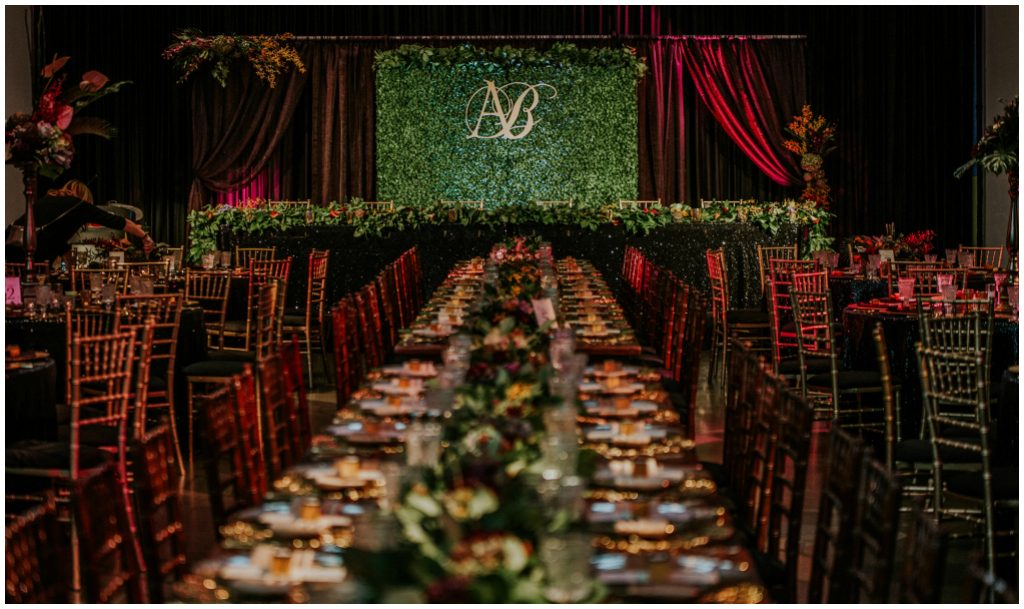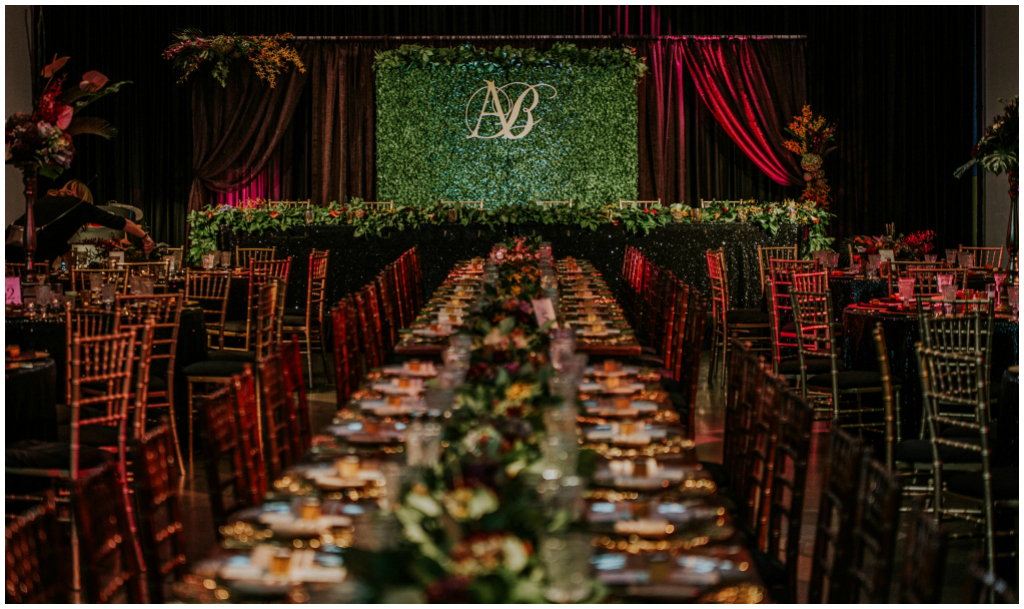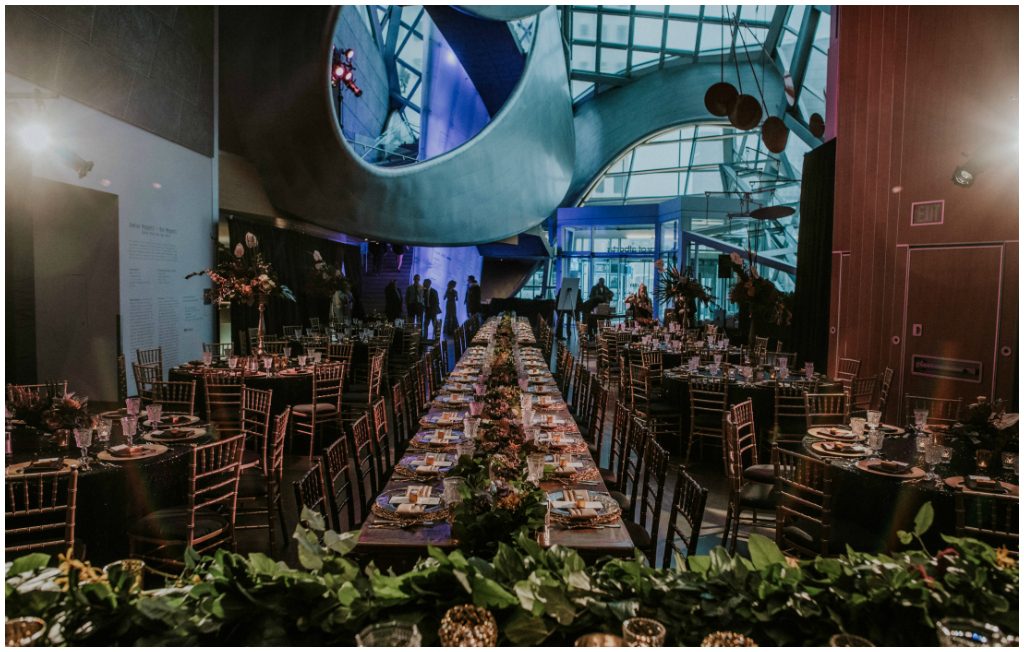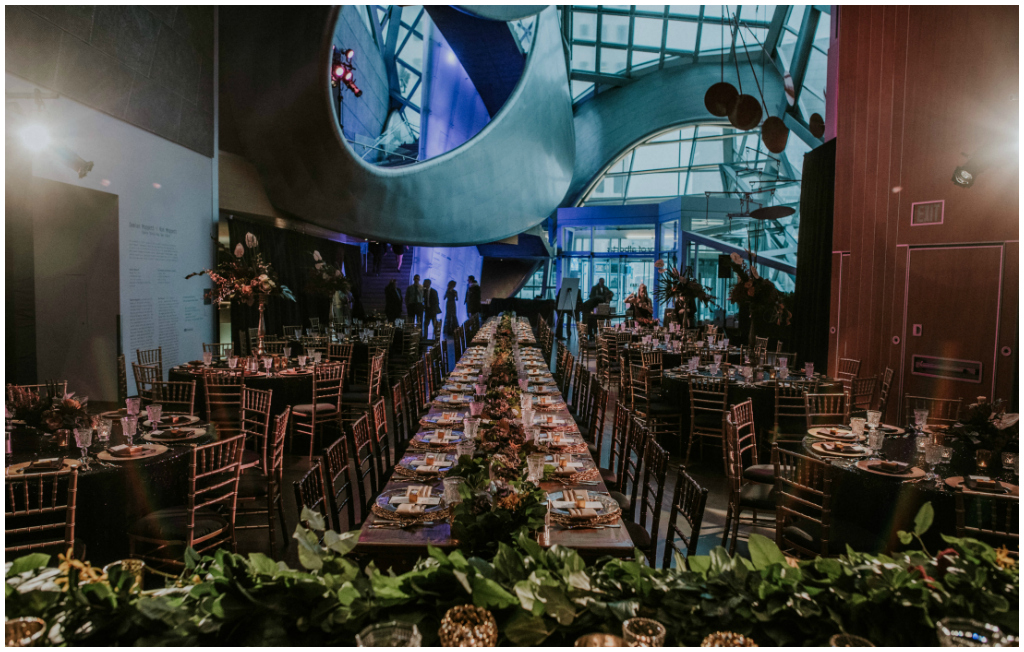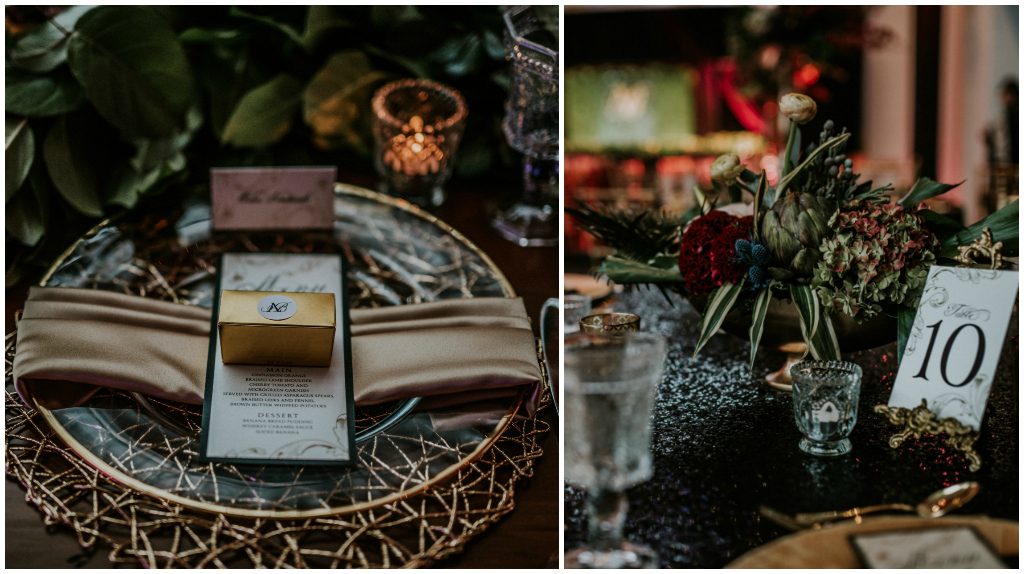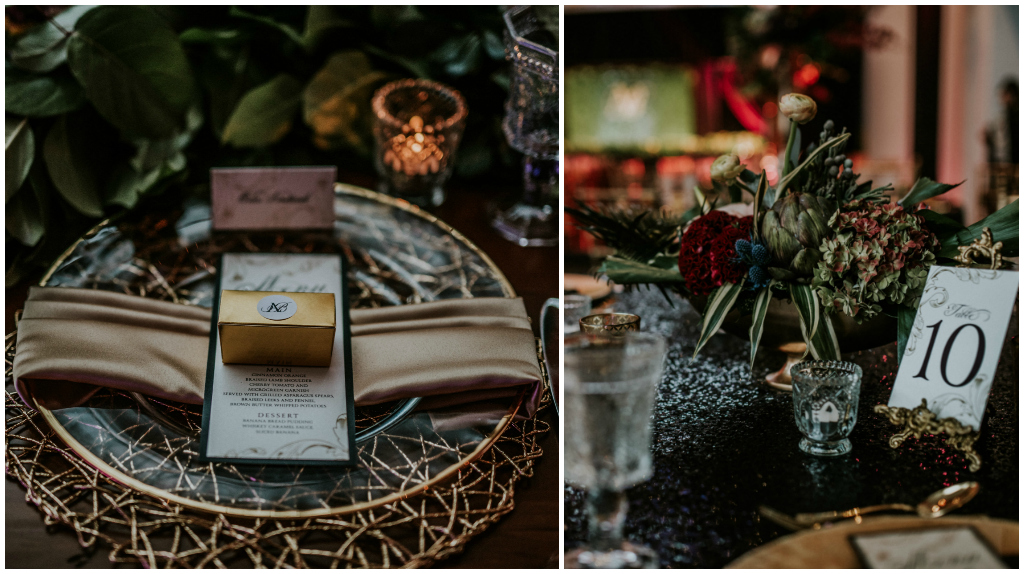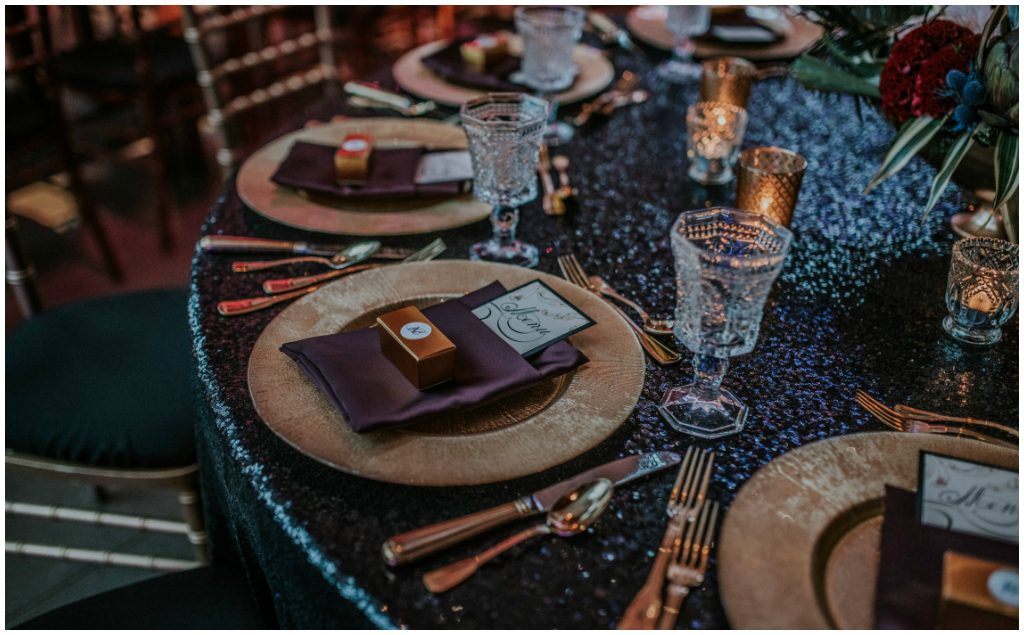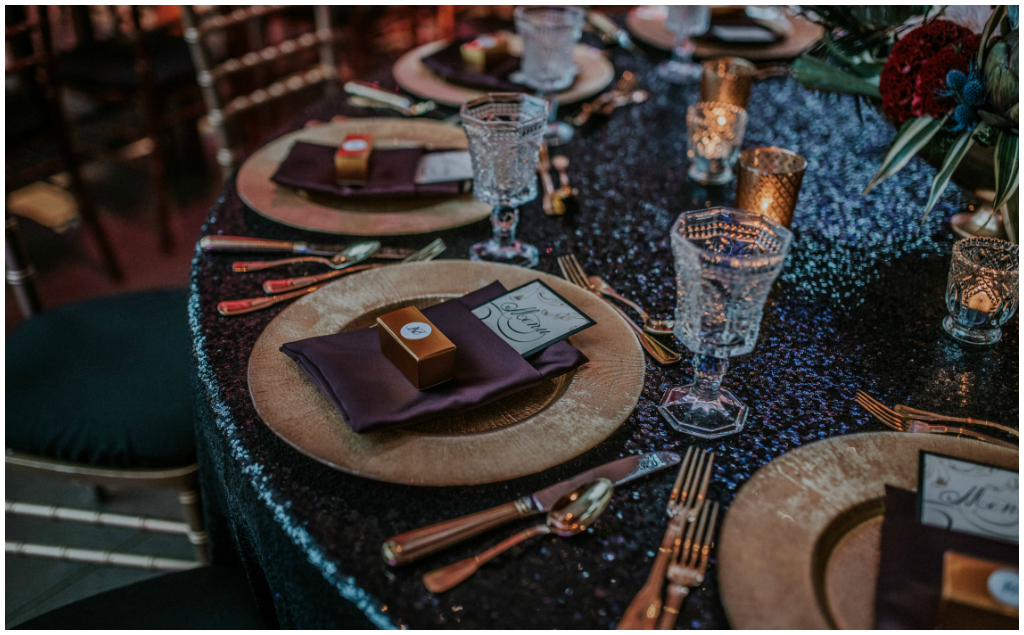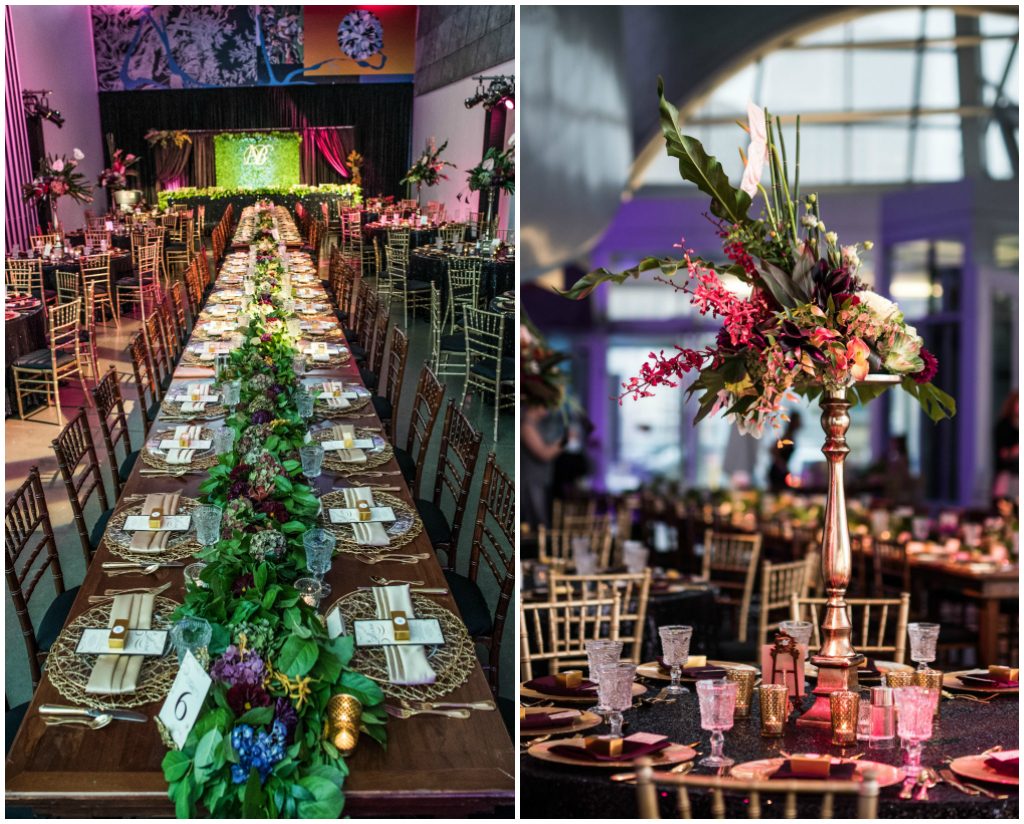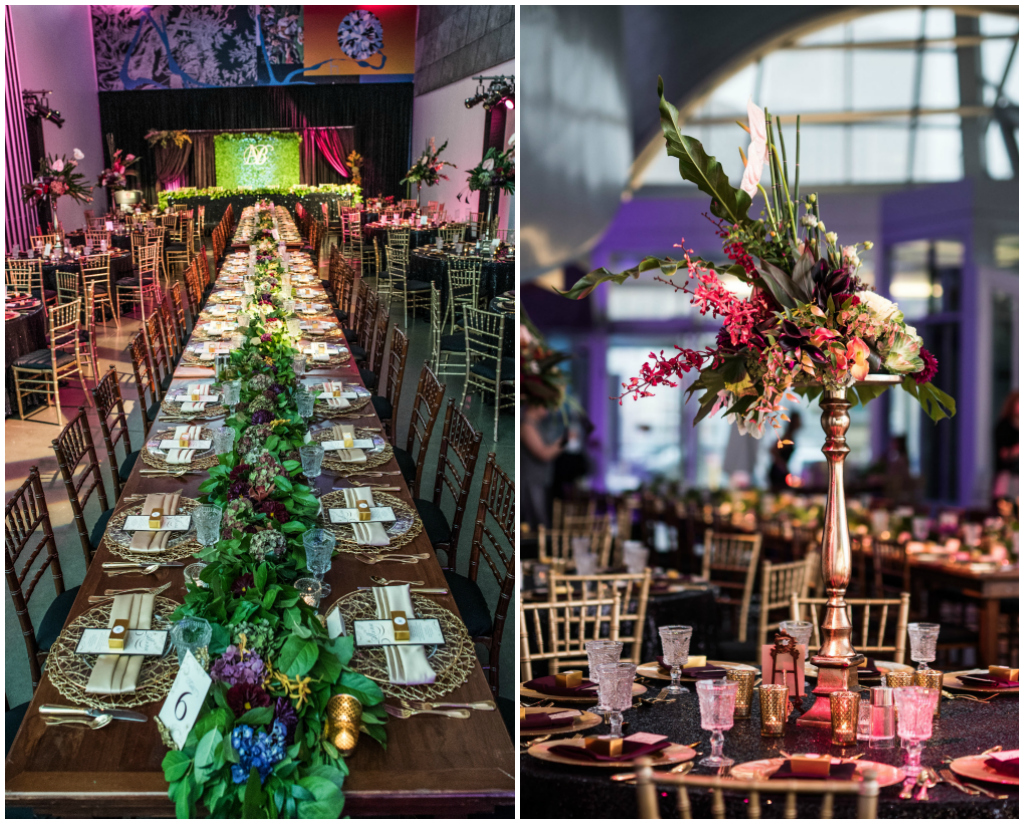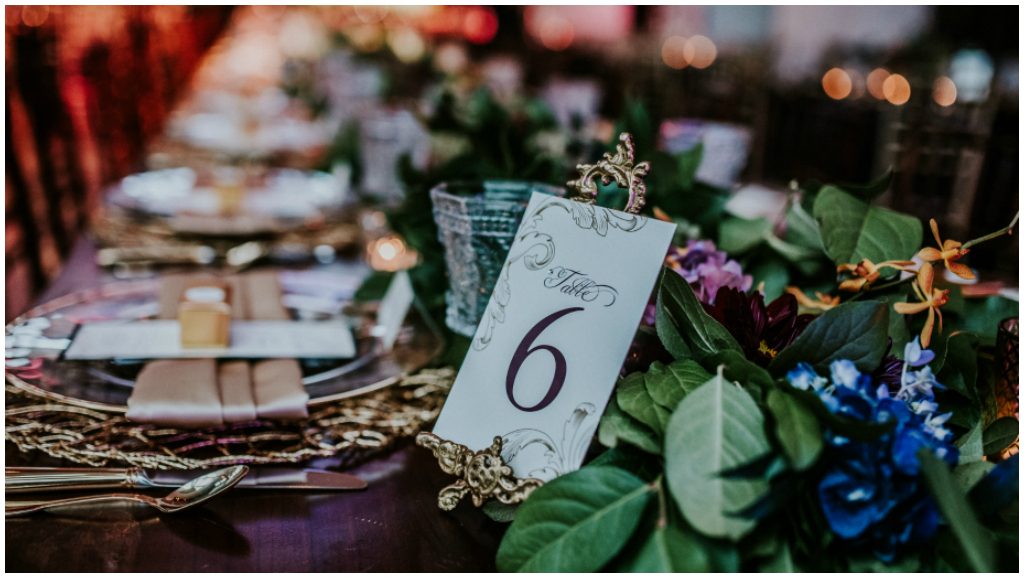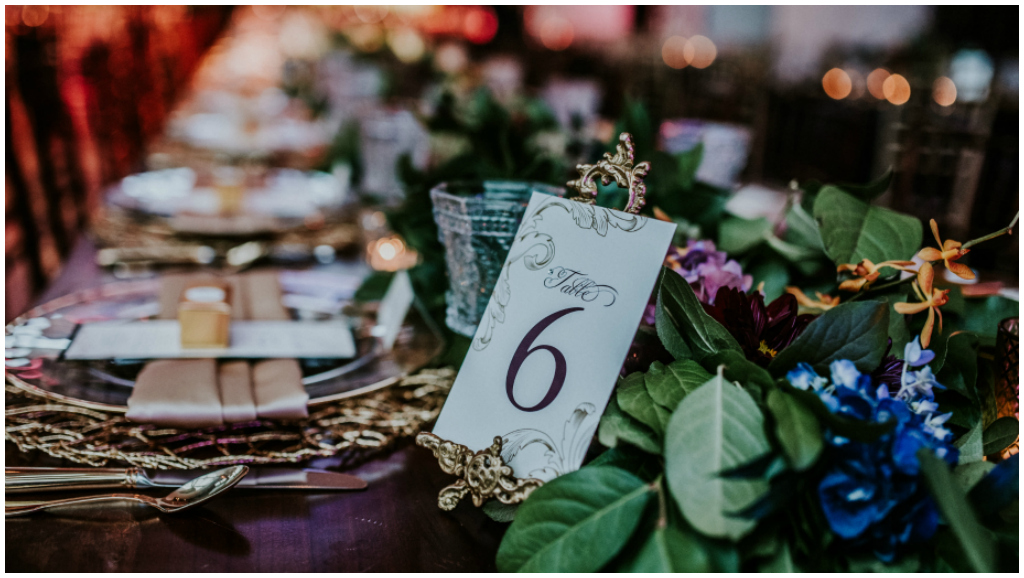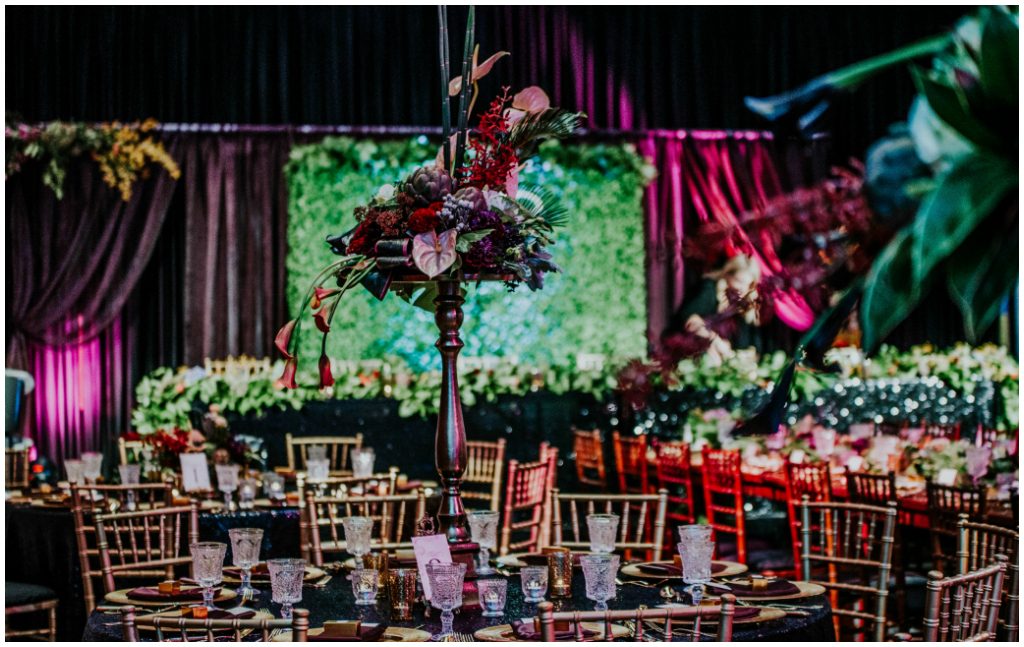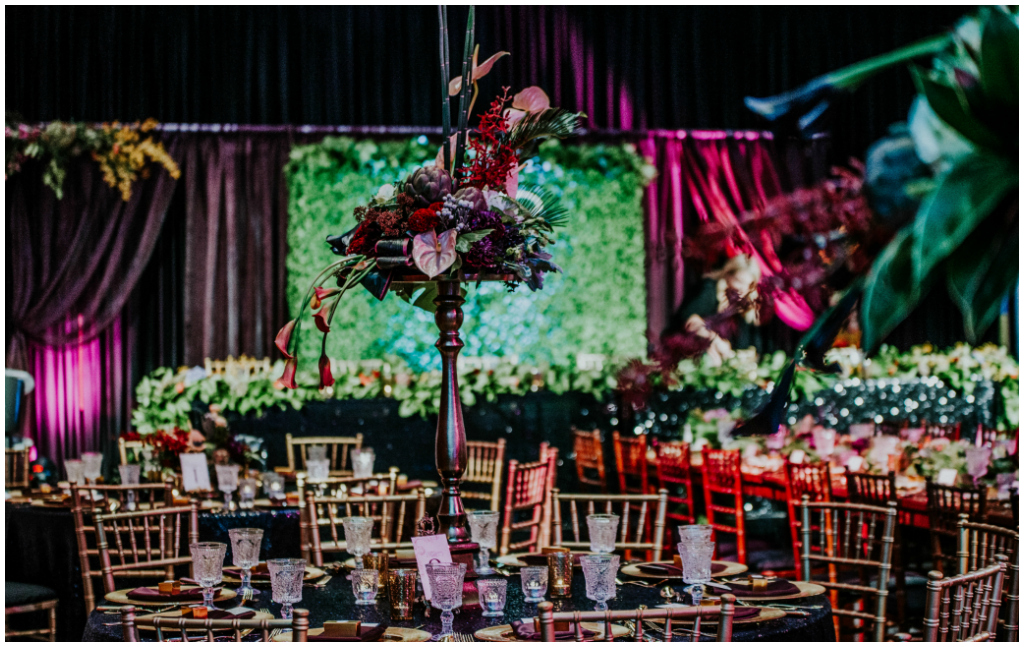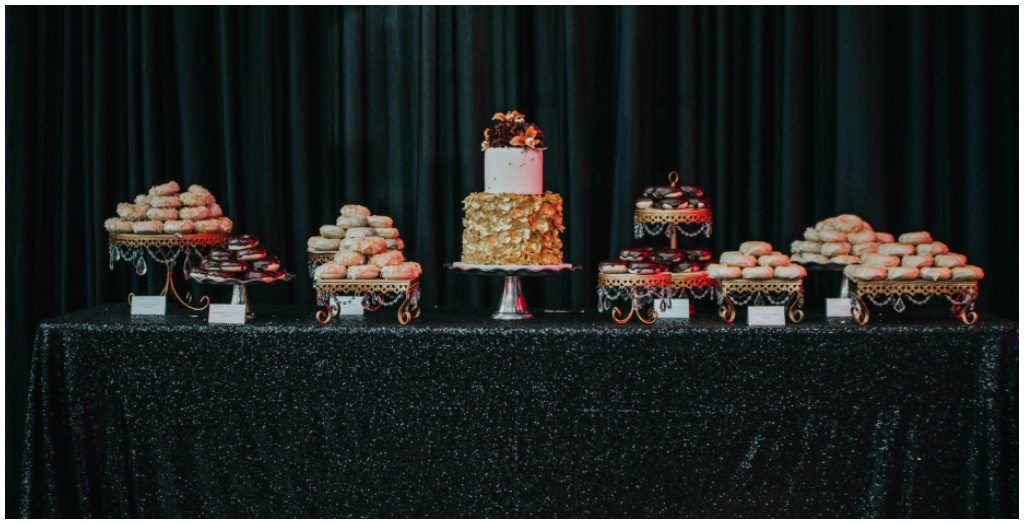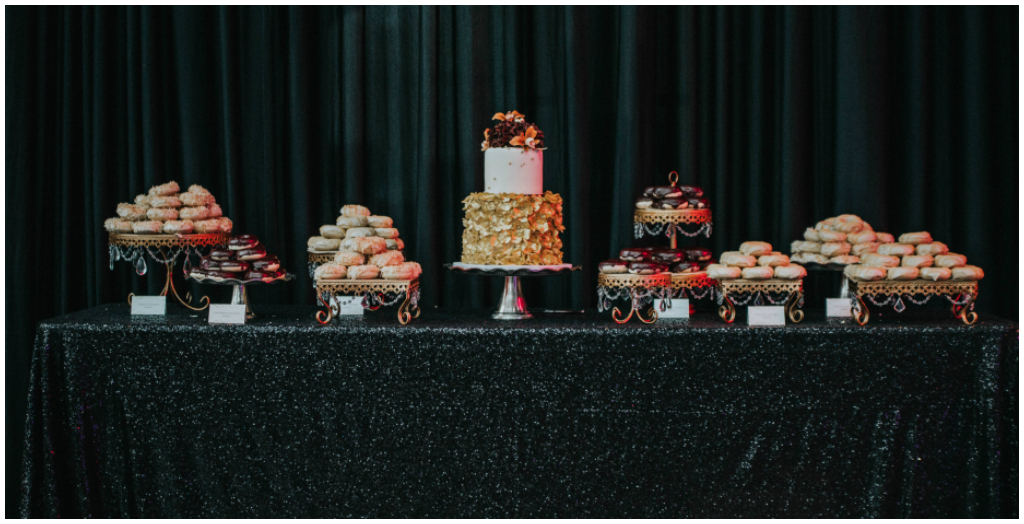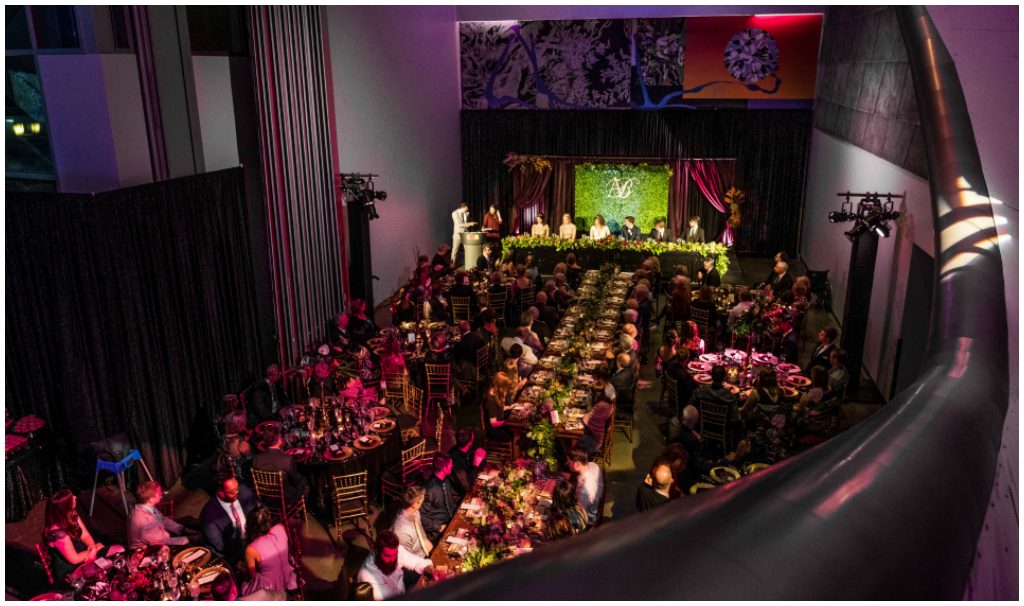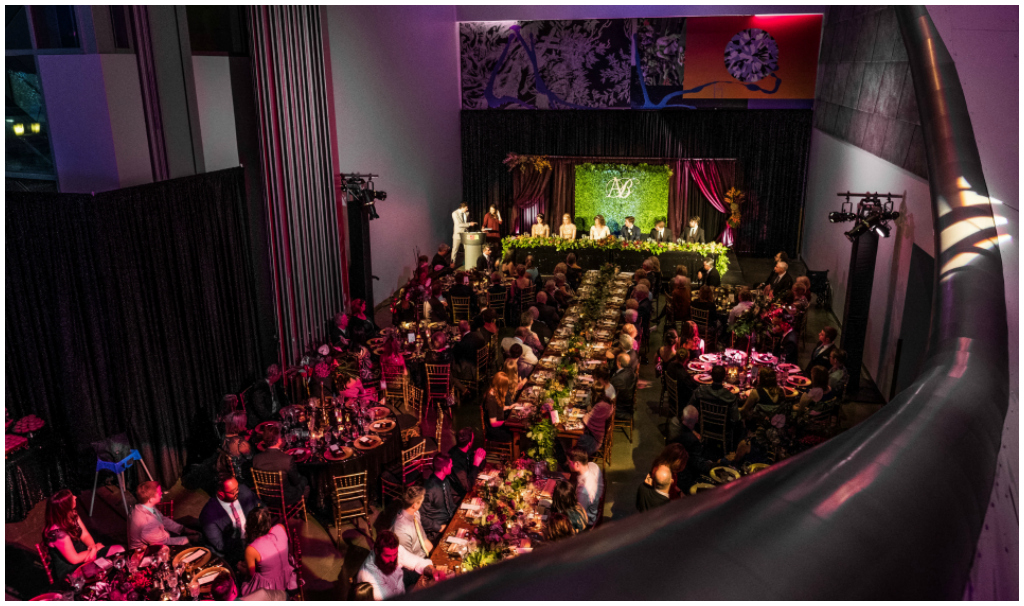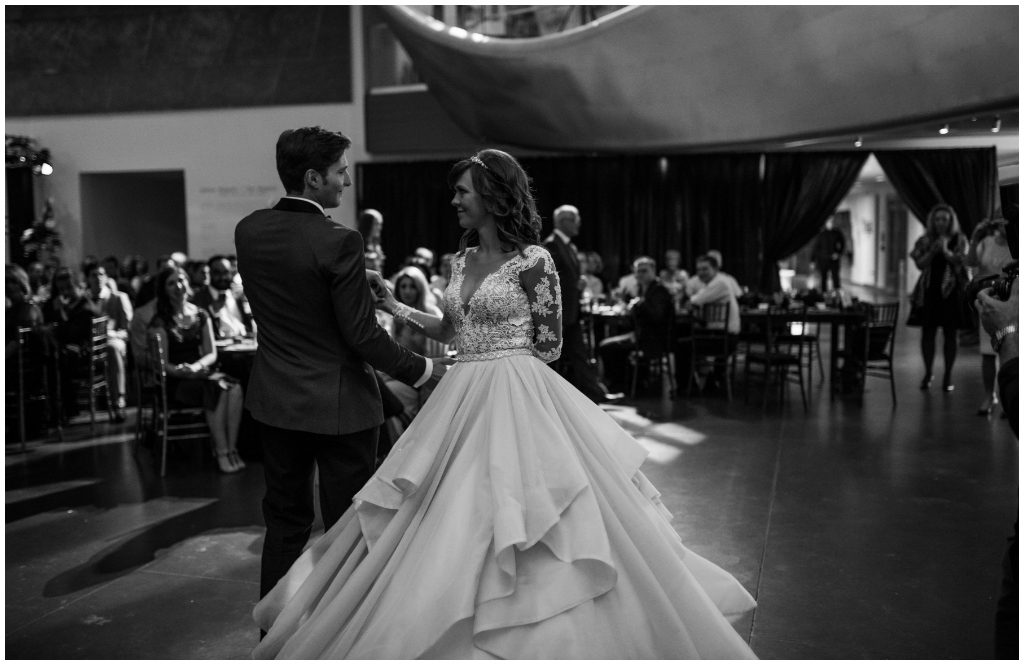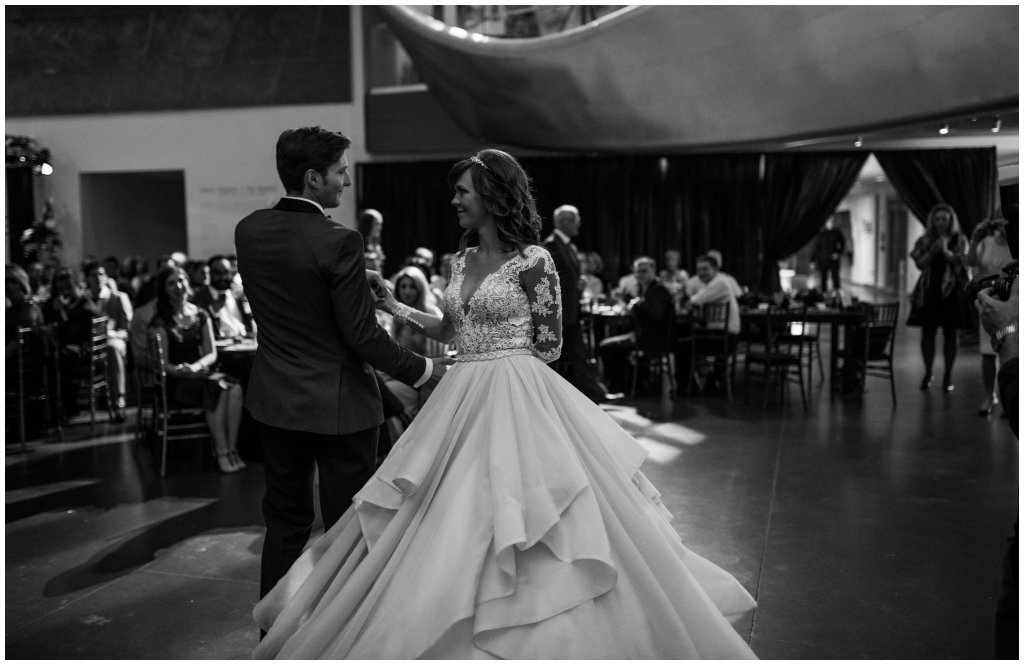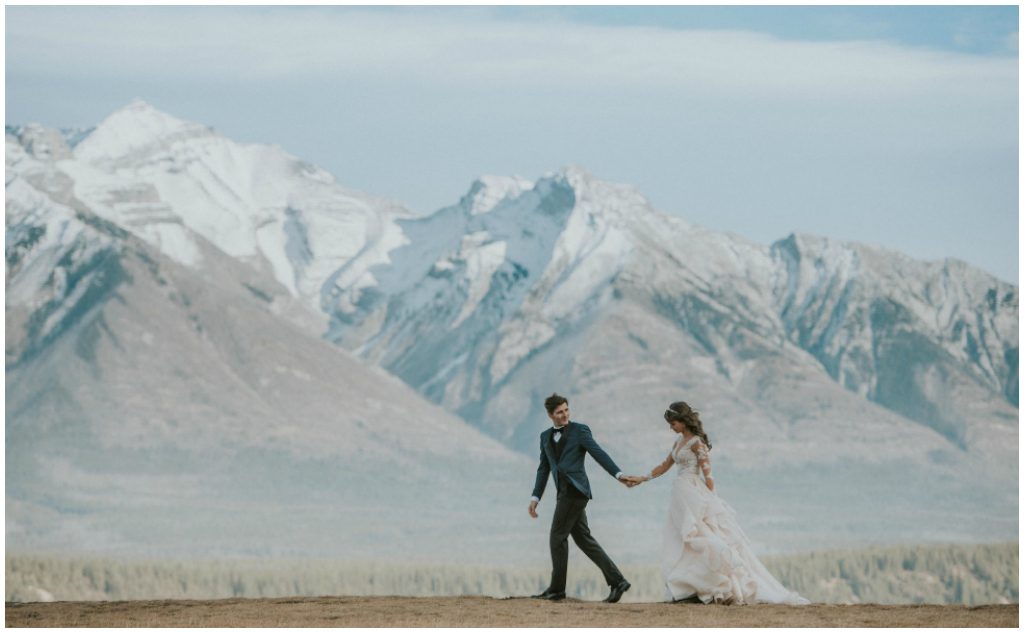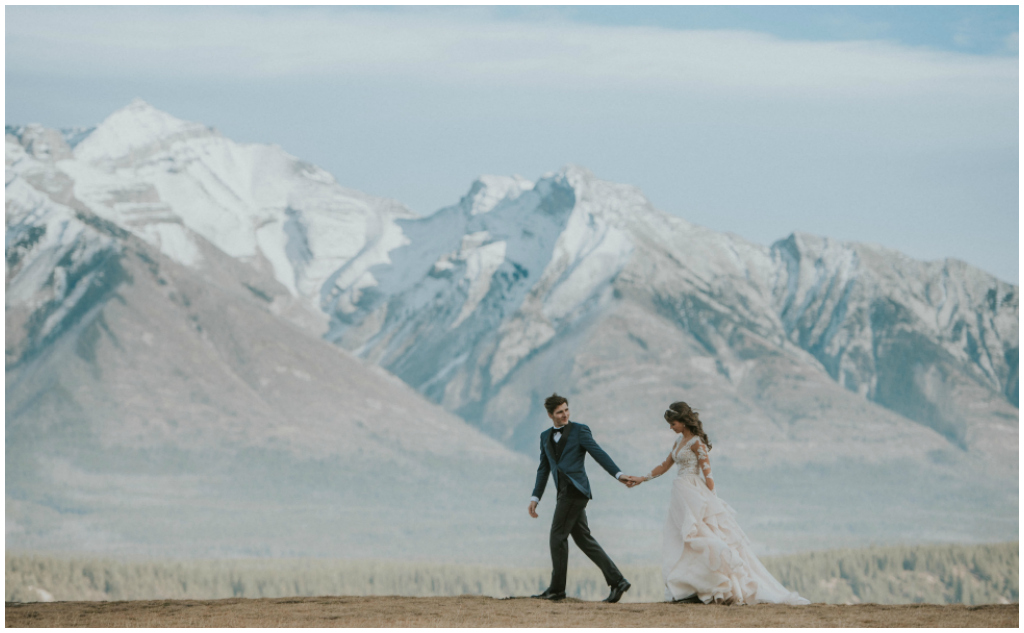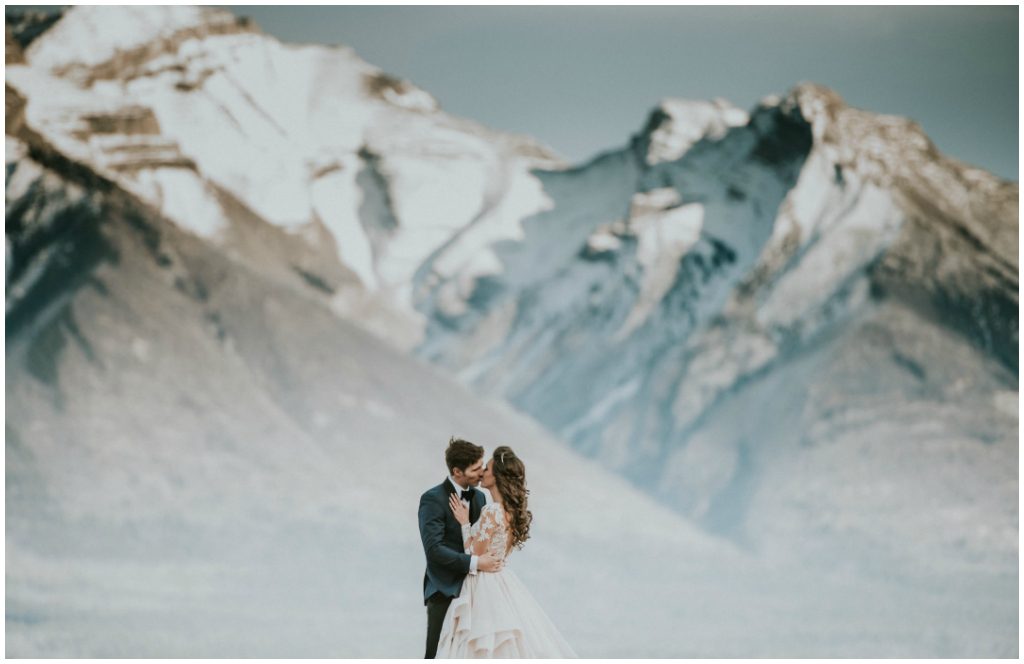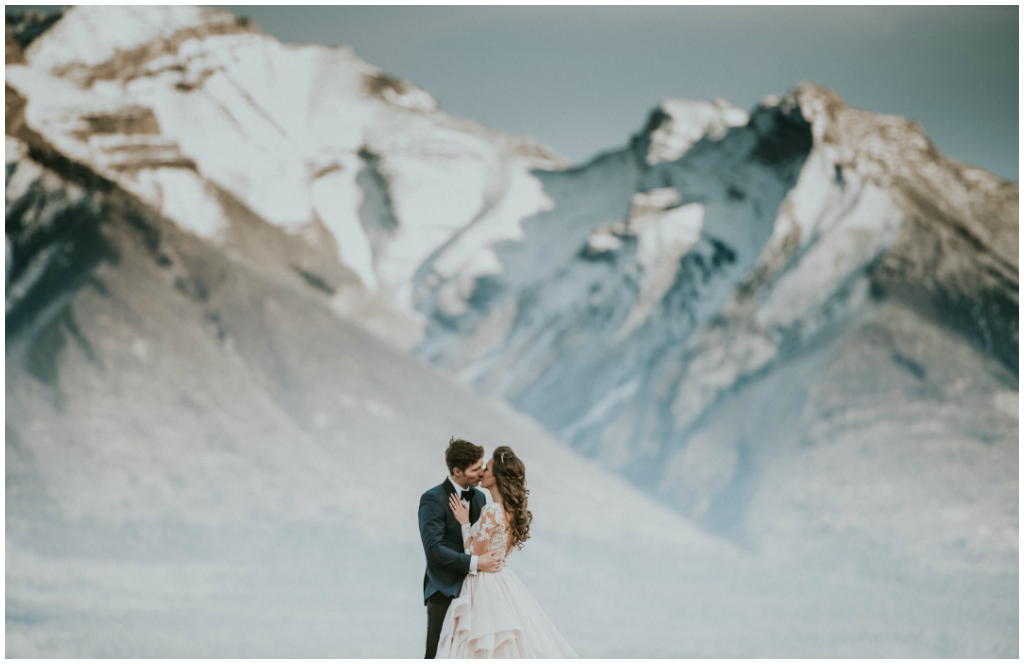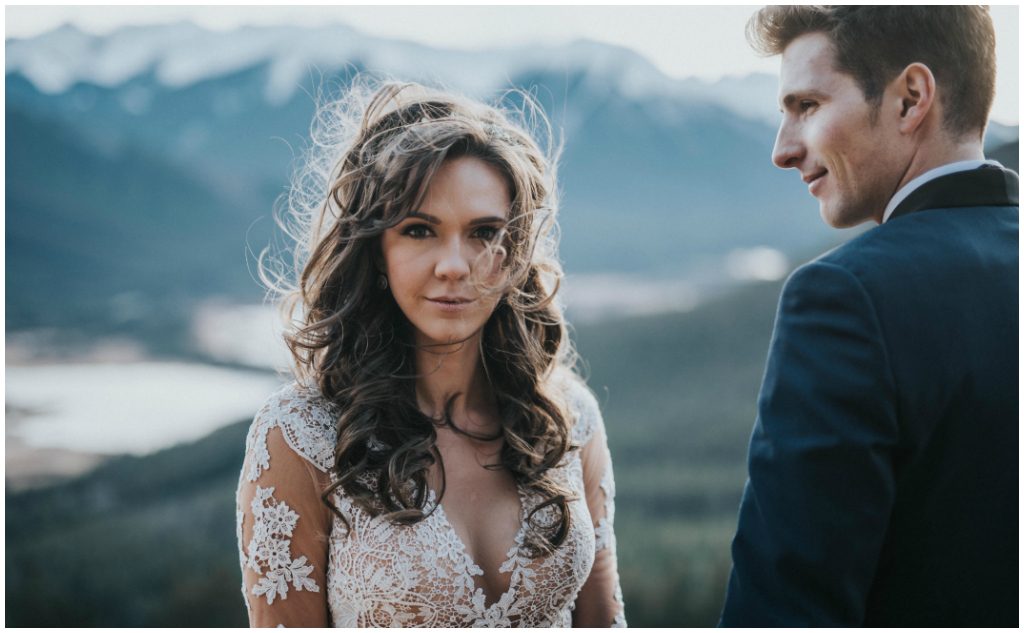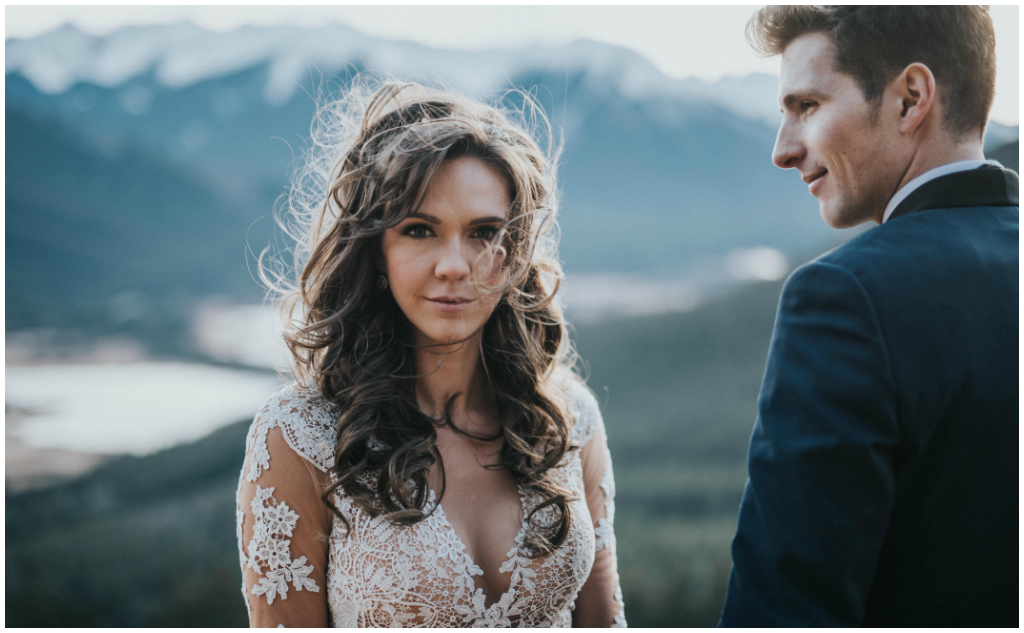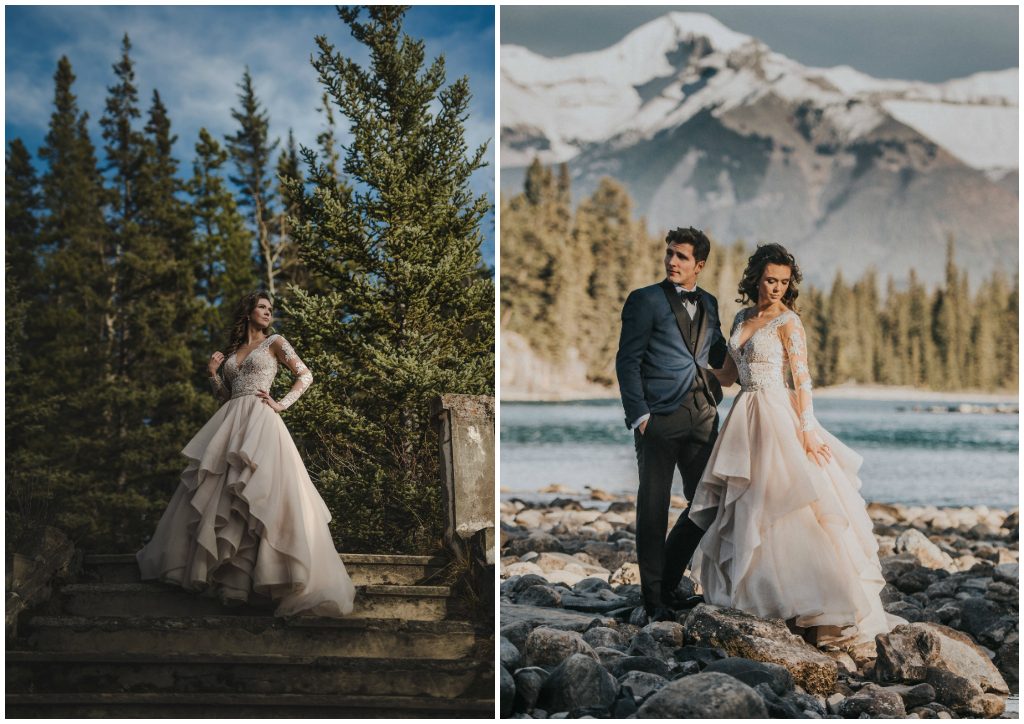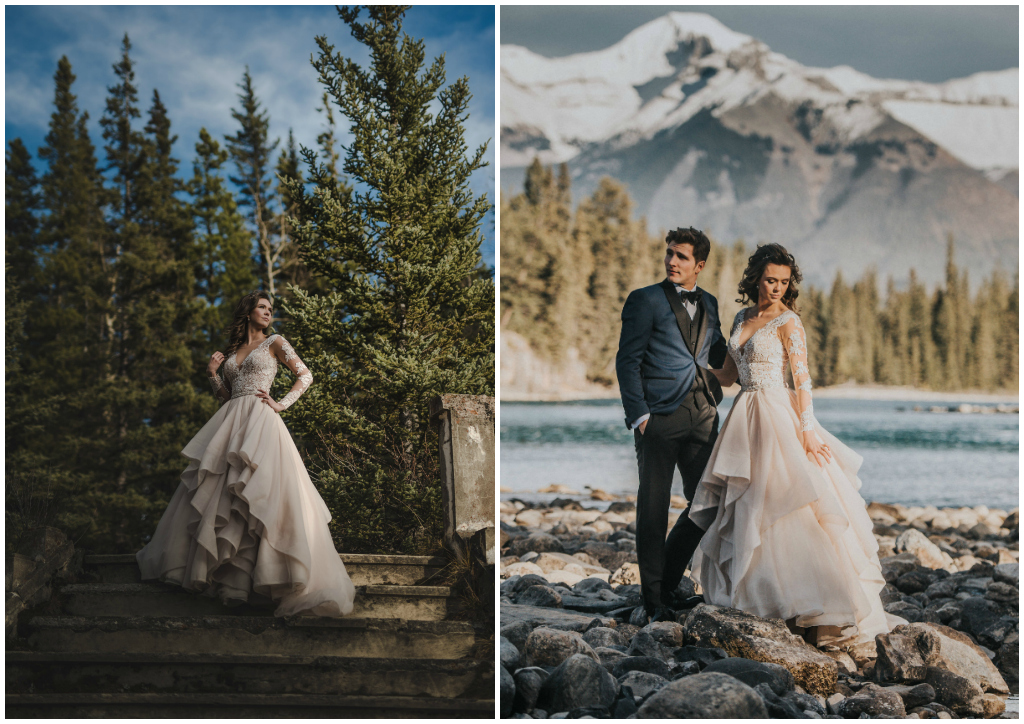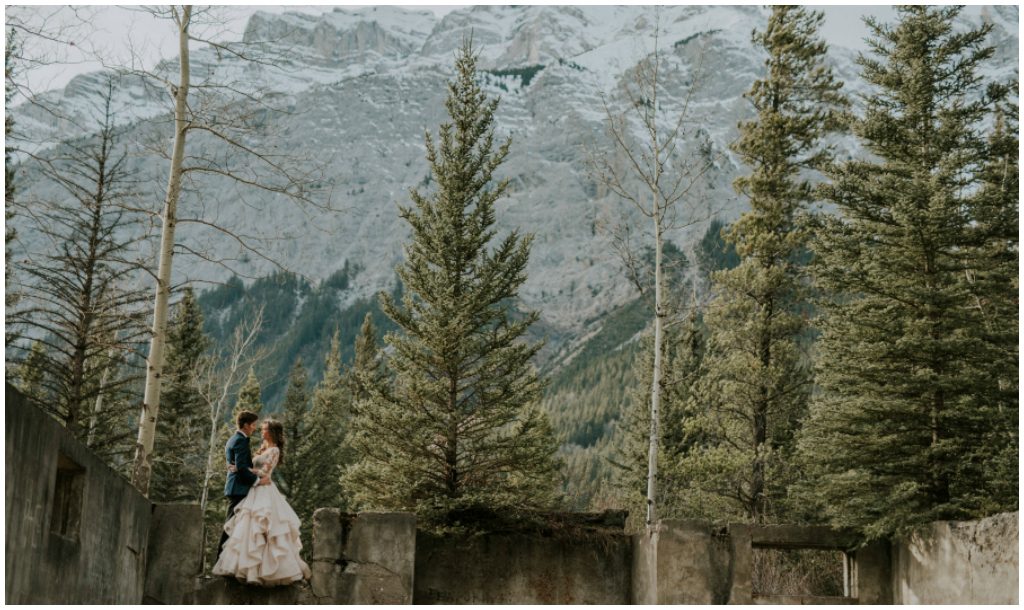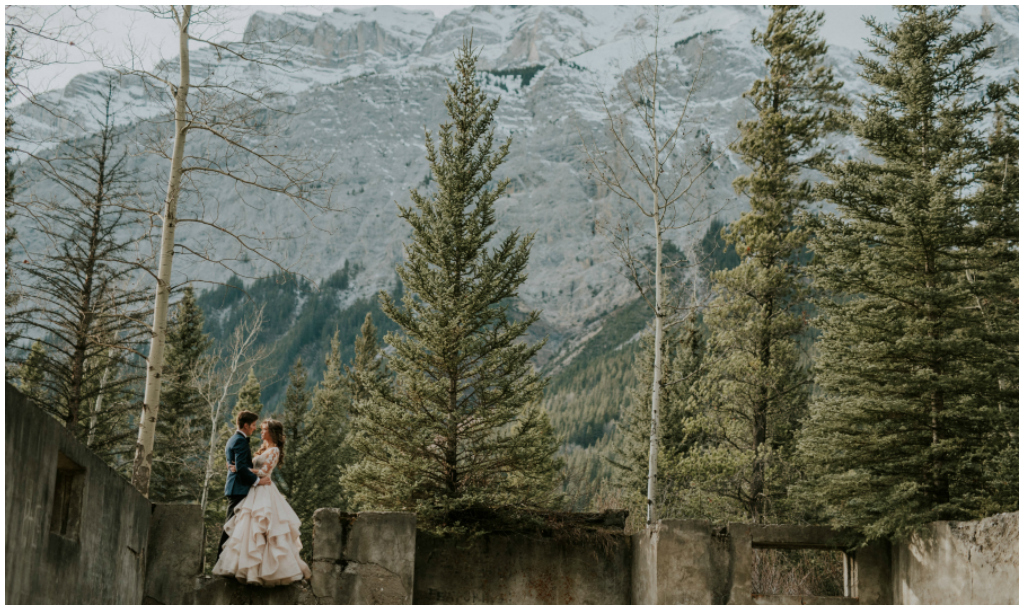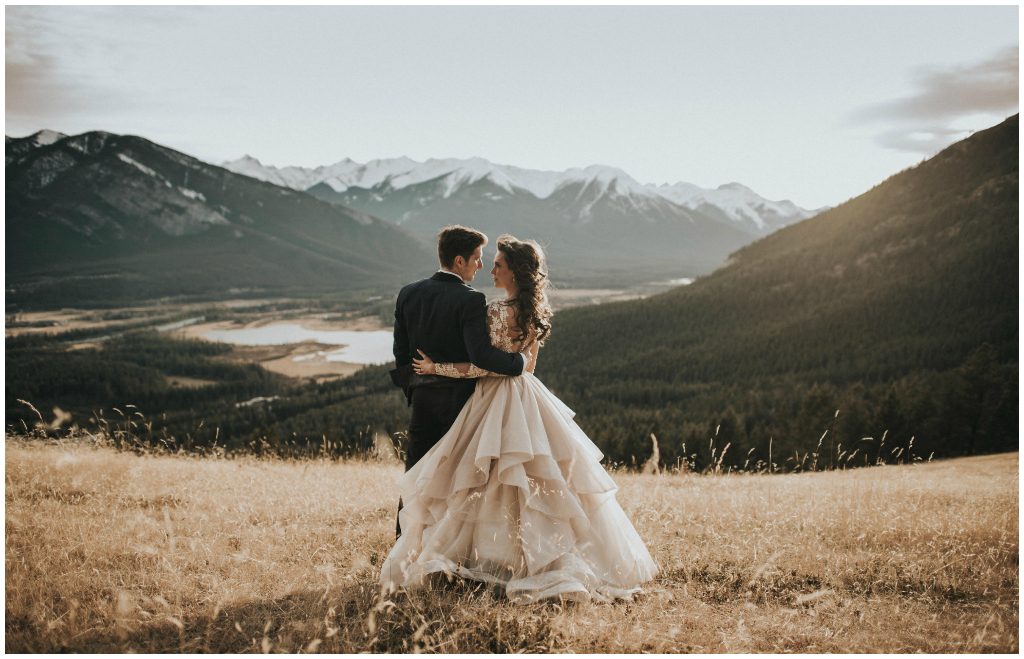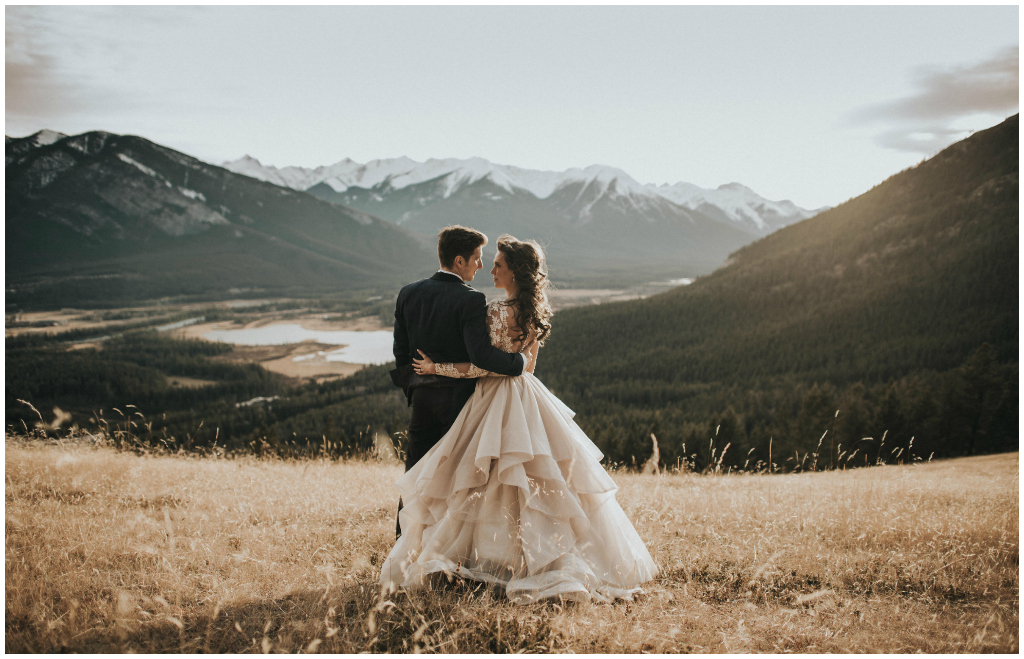 Jennifer + Team | Jennifer Bergman Weddings
Edmonton Wedding Planning + Design
+  +  +  +  +  +  +  +  +  +  +
Credits:
SaveSaveSaveSaveSaveSaveSaveSaveSaveSaveSaveSaveSaveSave
SaveSave
SaveSaveSaveSaveSaveSave
SaveSaveSaveSave
SaveSave
SaveSave
SaveSave
SaveSave
10/10/16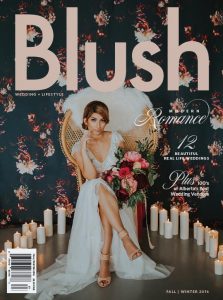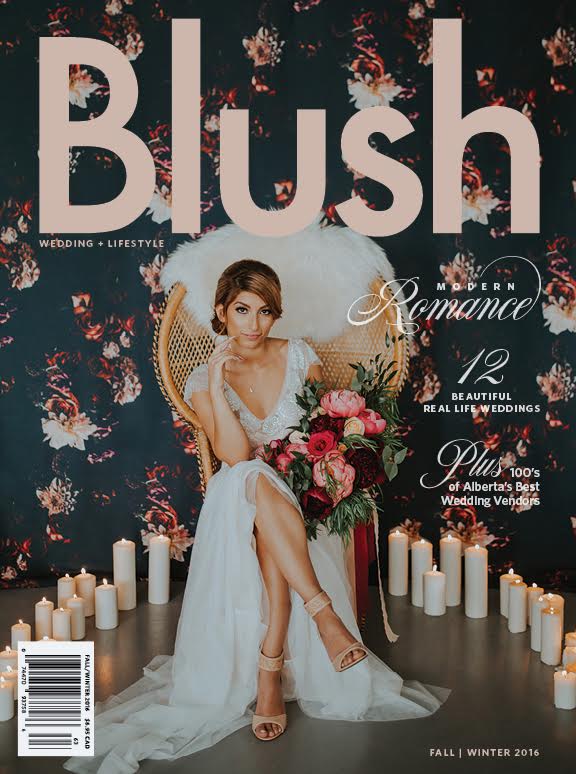 Anita + Ben's wedding was our largest to date (prior to 2016), with 525 guests in attendance! In the morning, traditional Chinese tea ceremonies were held at both family homes, followed by the wedding ceremony and reception in Shaw Conference Centre's Hall D.
The design dress blended a romantic colour palette with modern geometric shapes – elements that were carried through from the luxurious stationery to the head table backdrop and DJ booth. Because of the large guest list, we used four table designs to create an interesting layout and add dimension to the space. The tables were mixed rectangles and rounds, and each design featured different linens, place settings, chairs and centrepieces.
Self-proclaimed food lovers, Anita + Ben wanted to include some unique sweet & savoury stations for guests to enjoy. Their friends and family were treated to a selection of scrumptious Moonshine Doughnuts, Tutti Frutti frozen yogurt station, along with a potato chip bar!
See more of Anita + Ben's wedding in the Autumn/Winter 2016 issue of Blush Magazine, and don't miss their Same Day Edit video by A Love Story!
Jennifer + Team | Jennifer Bergman Weddings
Edmonton Wedding Planning + Design
+  +  +  +  +  +  +  +  +  +  +
Credits: