Posts Tagged: gold wedding cake
12/12/14
Sandy + Steve wanted their winter wedding to be dramatic, romantic, elegant and bold. We let the stunning glass ceilings at The Enjoy Centre serve as inspiration for the design, allowing the deep blue night sky to shine through and enhancing it with additional blue lighting around the perimeter of the space. White and gold textured lighting was used to breakup the blue, mimicking twinkling stars. Metallic elements were carried throughout the design to ensure the sparkle of winter was present, while rich tones of cranberry and red florals brought vibrancy and life to the tables. The inspiration: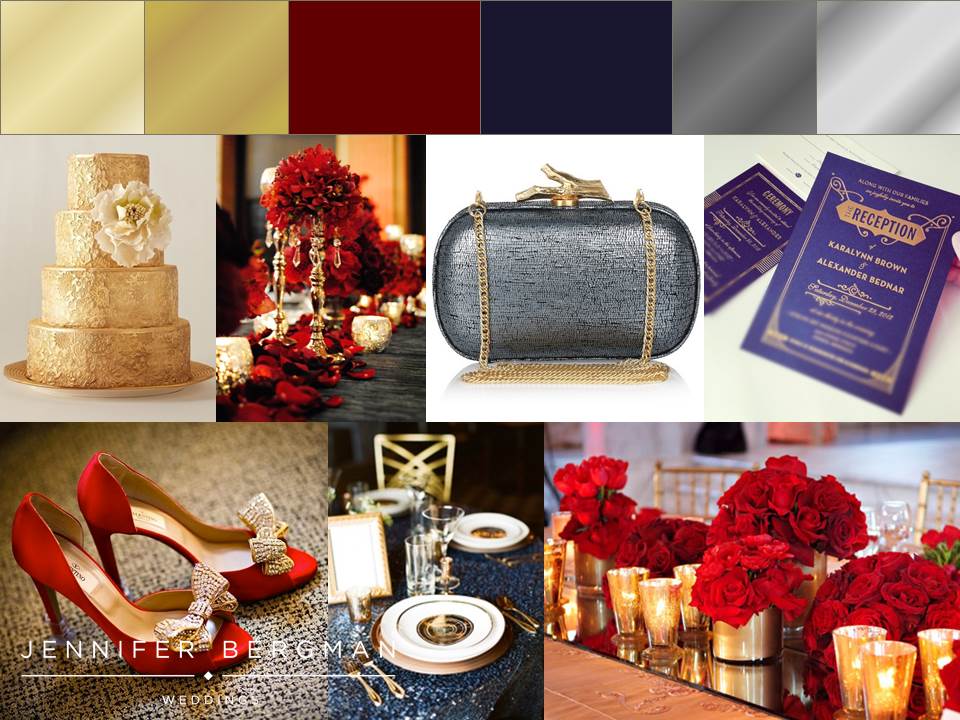 Photo Credits (clockwise from top left): Black and Gold Tablescape – Wedding Obsession; White Peony Centerpiece – Martha Stewart Weddings; Tartan Menu Wrap – The Knot; White and Green Wedding Bouquet – Jennifer Bergman Weddings; Ceremony Canopy – Kehoe Designs; Black Gold and Ivory Wedding Cake – Sweet & Saucy Shop; Black and Gold Table Design – Style Me Pretty.
…and the reality!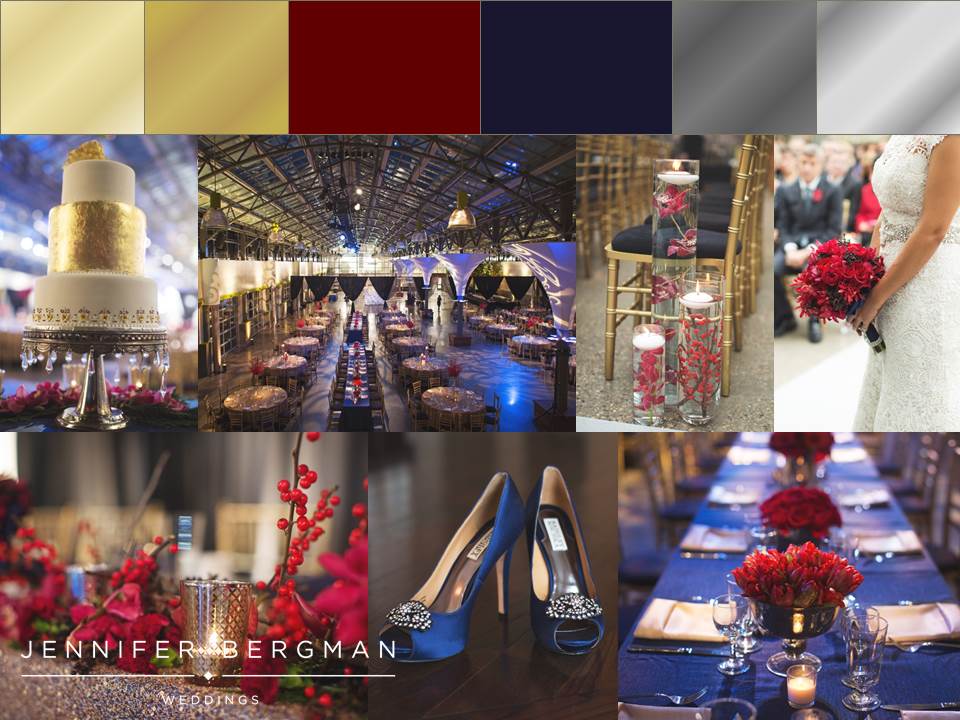 Photo Credit: Jessica Fern Facette.
+  +  +  +  +  +  +  +  +  +  +
We'll be sharing more of Sandy + Steve's gorgeous wedding very soon – stay tuned!
Jennifer + Team | Jennifer Bergman Weddings
Edmonton Wedding Planner + Designer