Posts Tagged: Gift registry wedding
01/14/11
Tip #6: Mind your manners.
While I wouldn't consider myself to be very traditional, one thing I'm a stickler about is classic etiquette. Here are my top three "musts:"
Don't ask for gifts! It makes me cringe to see those little registry cards in invitations! Including them implies that you expect a gift which comes across as rude. Guests who want to know where you are registered will ask you, your bridal party or your close family members. The only time you are permitted to use registry cards is in bridal shower invitations, as the purpose of these parties is to "shower" the bride-to-be with gifts.
Be a true host. In the world of wedding etiquette a cash bar is the ultimate faux-pas. You wouldn't invite someone over for a dinner party at your home and make them pay $6.00 for a glass of wine – don't do this at your wedding! With this said, some couples are still adamant that they will not have a fully hosted bar. A few modern compromises: hosting a limited bar where only wine and beer are served, or providing guests with a certain number of drink tickets in the wedding invitations.
Say thank you! Always, always, always send out thank you cards promptly following an event where you have been the recipient of gifts. This includes engagement parties, bridal showers and of course, the wedding itself. Proper etiquette indicates that a mailed card (no, an email won't do!) should be sent out within three months of the wedding. The sooner the better – try not to procrastinate this important task. Your guests will appreciate your promptness.
.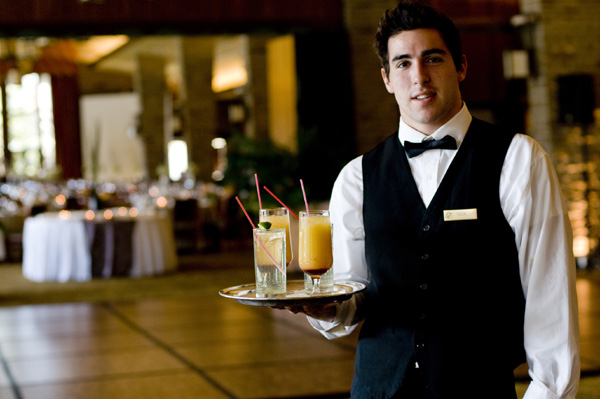 +  +  +  +  +  +  +  +  +  +  +
Have you heard about our lucky + in love contest? We are giving away FREE planning consultations to three couples! The contest entry form will be available on January 21st after all 9 planning tips have been posted. Click here for all the details and stay tuned for more helpful wedding planning tips.
Jennifer
Photo Credit: JDS Photography.