Posts Tagged: fairy tale wedding
04/4/12
This week we're getting the low down on locks with Patricia J. Hair Designer. On Monday we looked at vintage bridal hairstyles – today's post is for the brides who dream of being a princess on their wedding day!
+  +  +  +  +  +  +  +  +  +  +

Fairy tale weddings are all about romance, so when it comes to your bridal hairstyle you want to think soft, flowing and pretty. A low chignon with some hairpins adds a bit of sparkle and is an elegant option for those who want their hair up. Loose curls look stunning on a bride wearing a veil.  A lace Mantilla veil adds extra romance.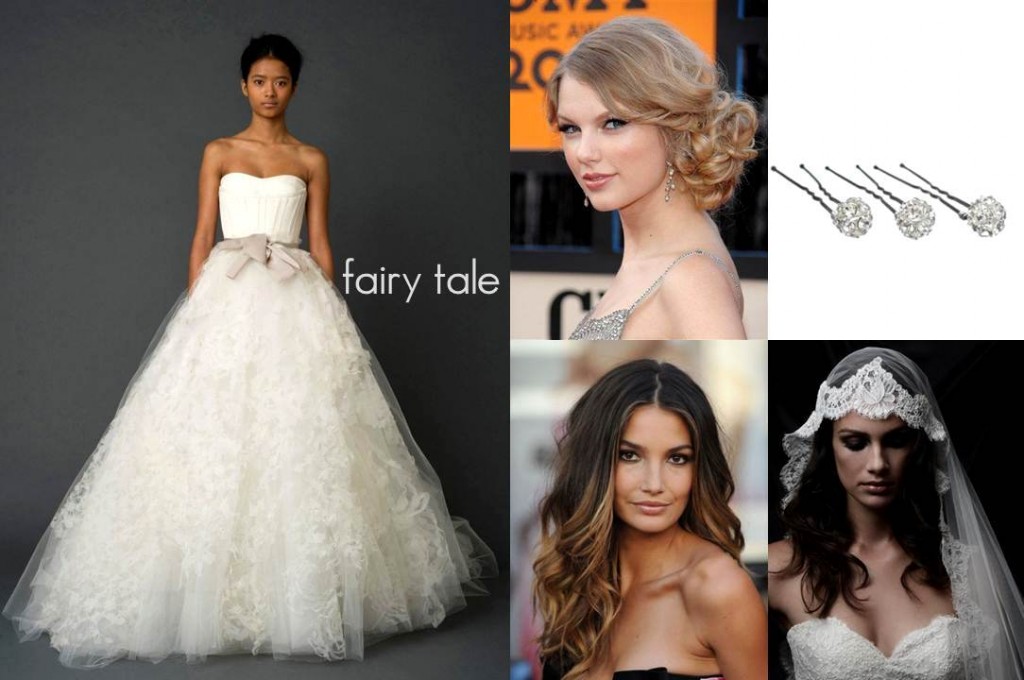 Jennifer
Edmonton Wedding Planner + Designer
Photo Credits: Ballgown – Vera Wang Hannah; Low Chignon – My Hair Style; Hair Pins – Chez Bec; Wavy Hair – Trim Club; Mantilla Lace Veil – Lisa Gowing.