Posts Tagged: Elegant Touches
12/27/10
Happy Holidays! The festive season is a perfect time to share this bright and bold event with you.
We worked with Saveena, Rodnie and several of their wonderful family members to plan this unforgettable September wedding weekend. Since many of their guests were travelling to Edmonton from out-of-town, Saveena + Rodnie chose to throw a Sangeet party for all the guests the night before the wedding.
Held at one of Edmonton's quintessential landmarks – the Muttart Conservatory – this pre-wedding bash was designed in shades of pink, orange and gold with luxe Indian flair. The rentals and décor items were supplied by Elegant Touches and the linens were courtesy of Vancouver's Upright Décor.
Katch Studios was on hand to capture every moment of this action-packed event…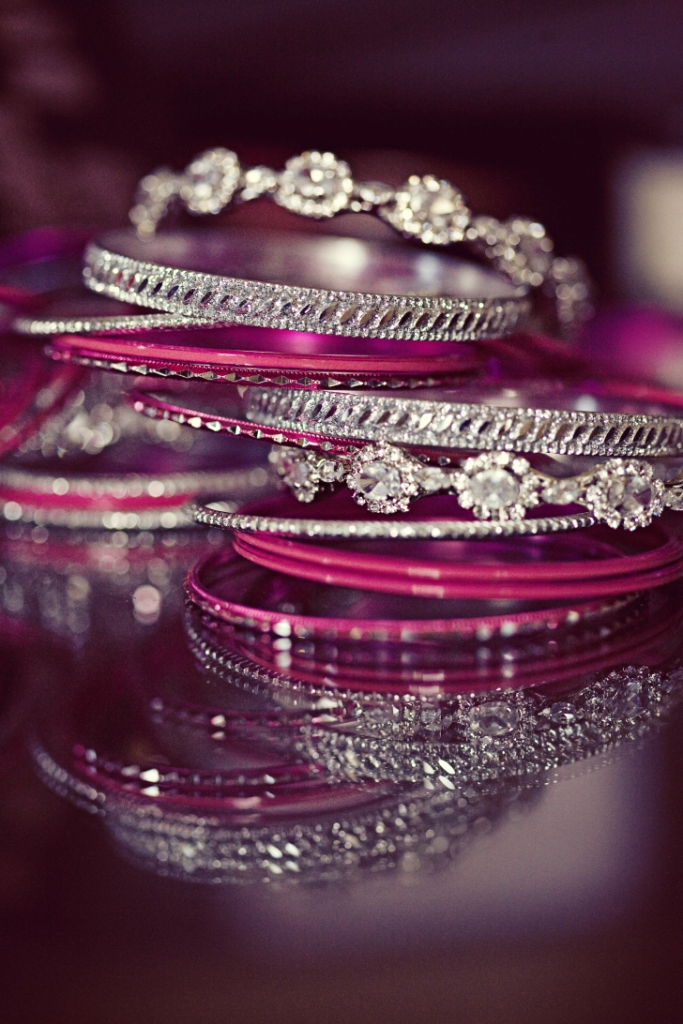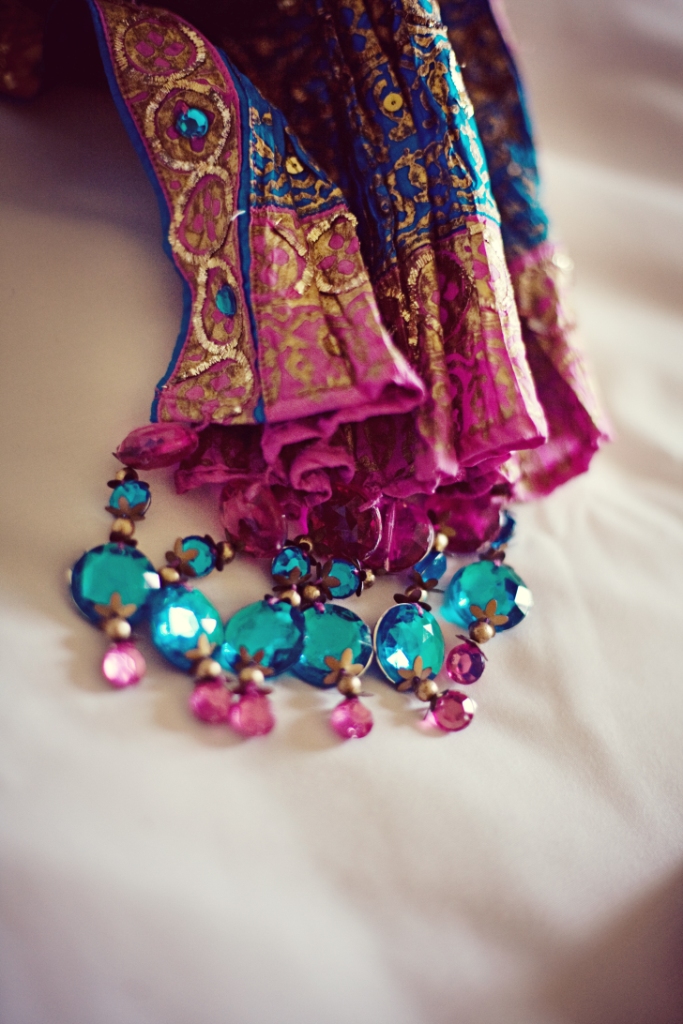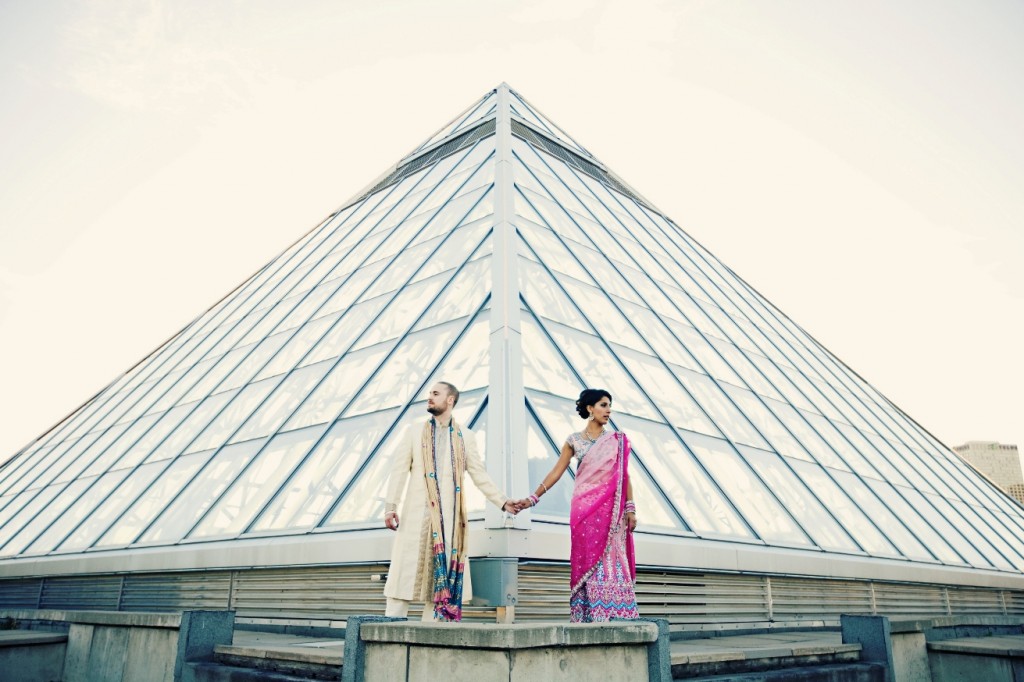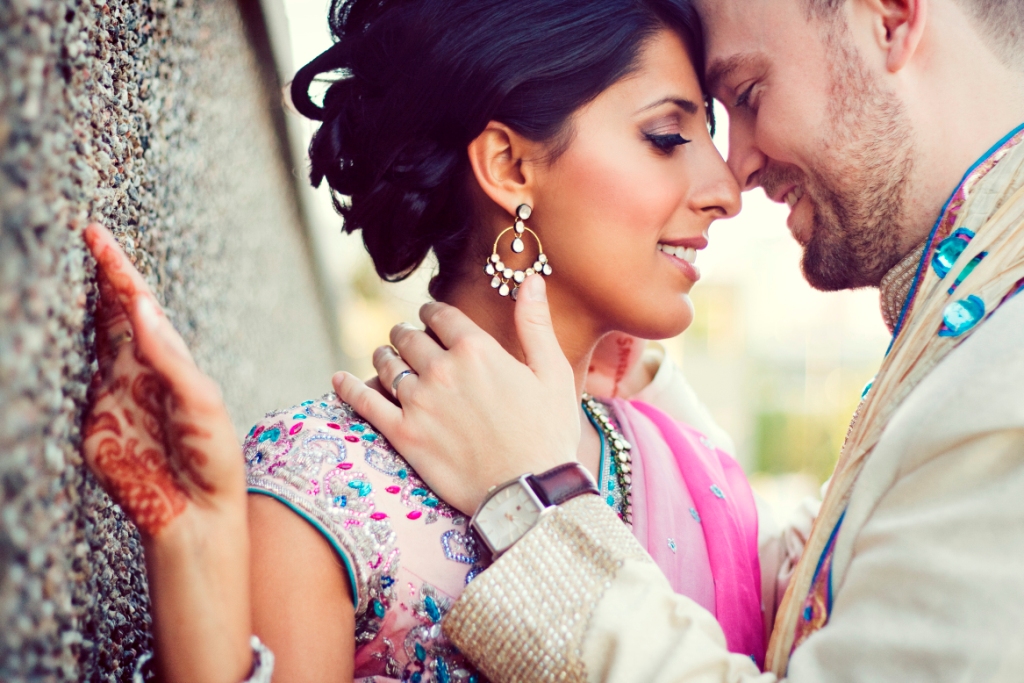 Saveena + Rodnie both looked amazing! Saveena's hair and makeup were done by the talented Sunita Sumaru.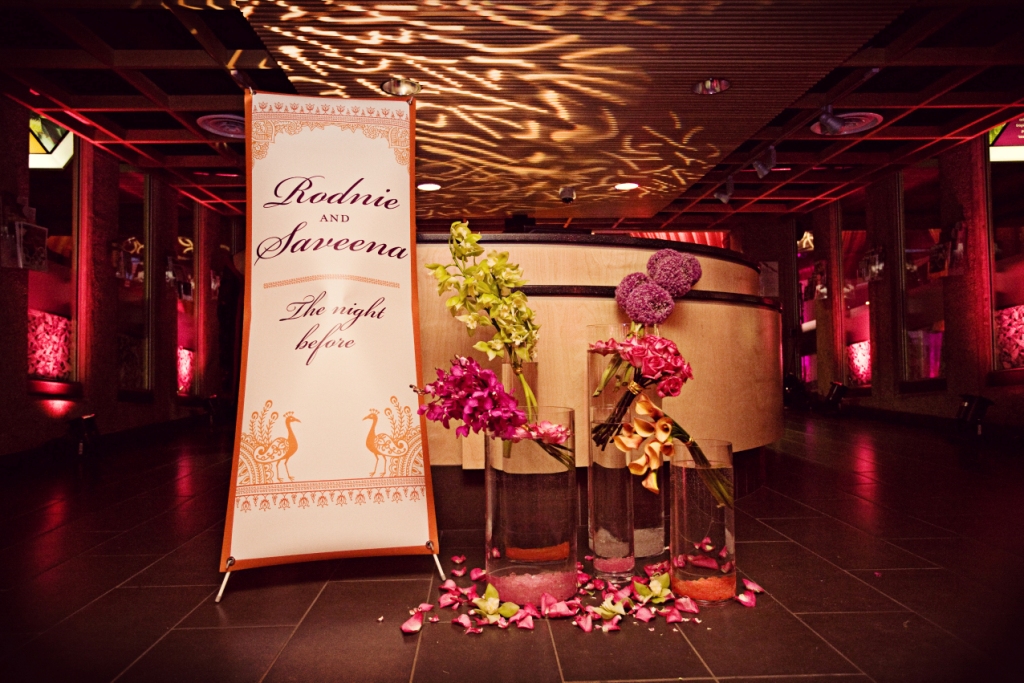 When guests entered the Muttart they strolled down a red carpet until they reached this stunning floral arrangement by La Piazza Dasee. The entrance banner pictured above along with all reception stationary (table numbers, seating chart, signage) was expertly designed by PinkPolka Wedding Design.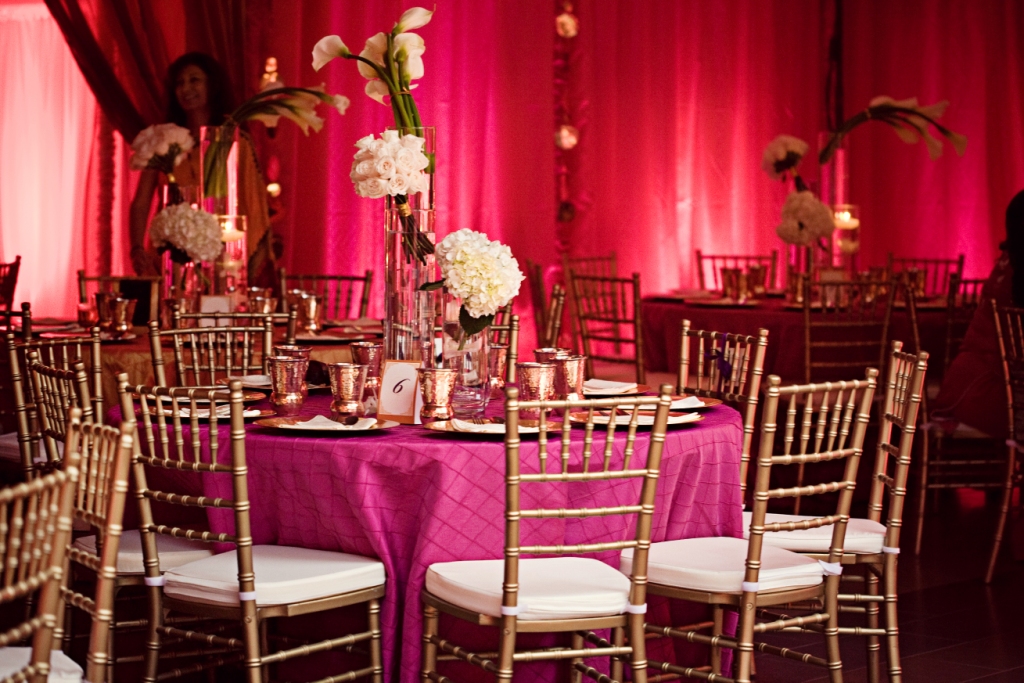 La Piazza Dasee designed modern clusters of angled arrangements on each table which included calla lilies, roses and hydrangea. The ivory centrepieces nicely contrasted the bold colours throughout the rest of the space. QSD Event Services draped nearly every wall in the building with gorgeous fuschia, orange and bronze fabric, while Production Lighting made the room glow with perimeter and patterned gobo lighting.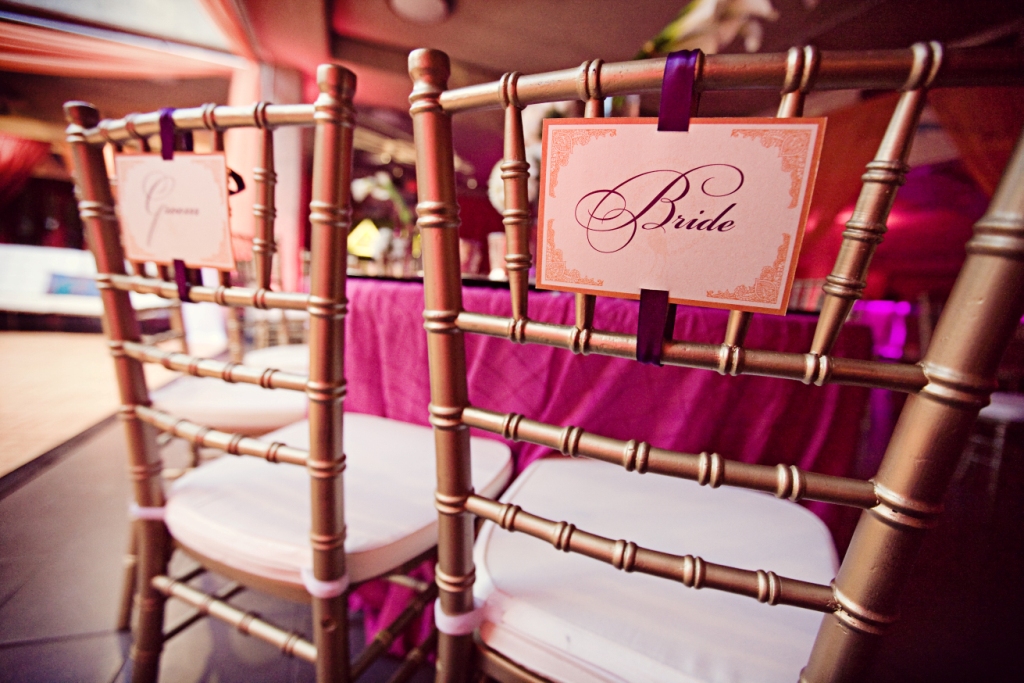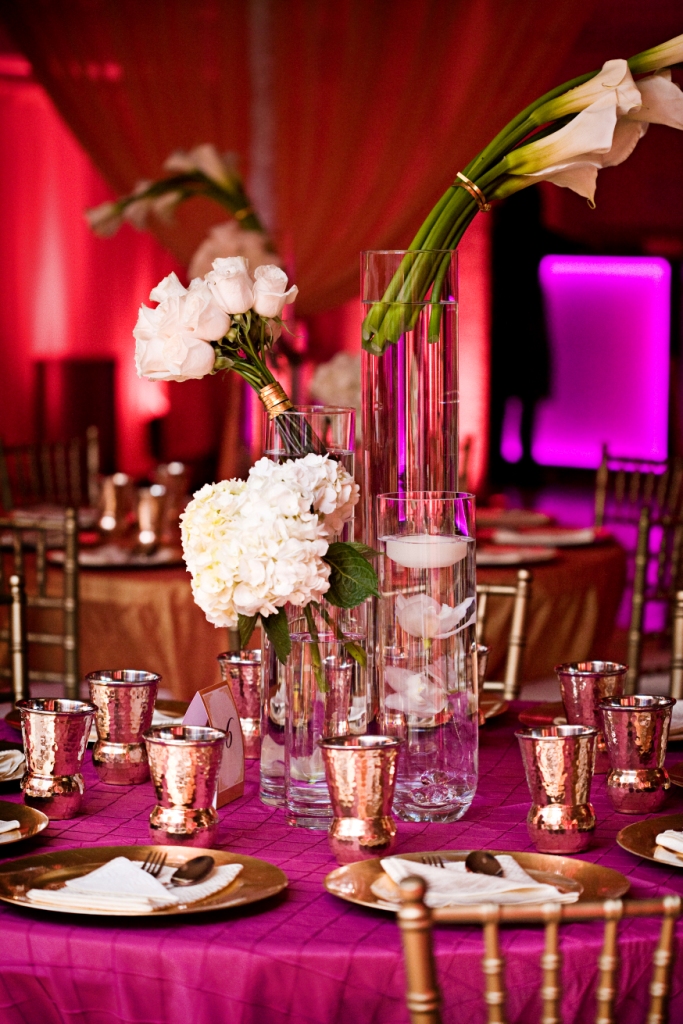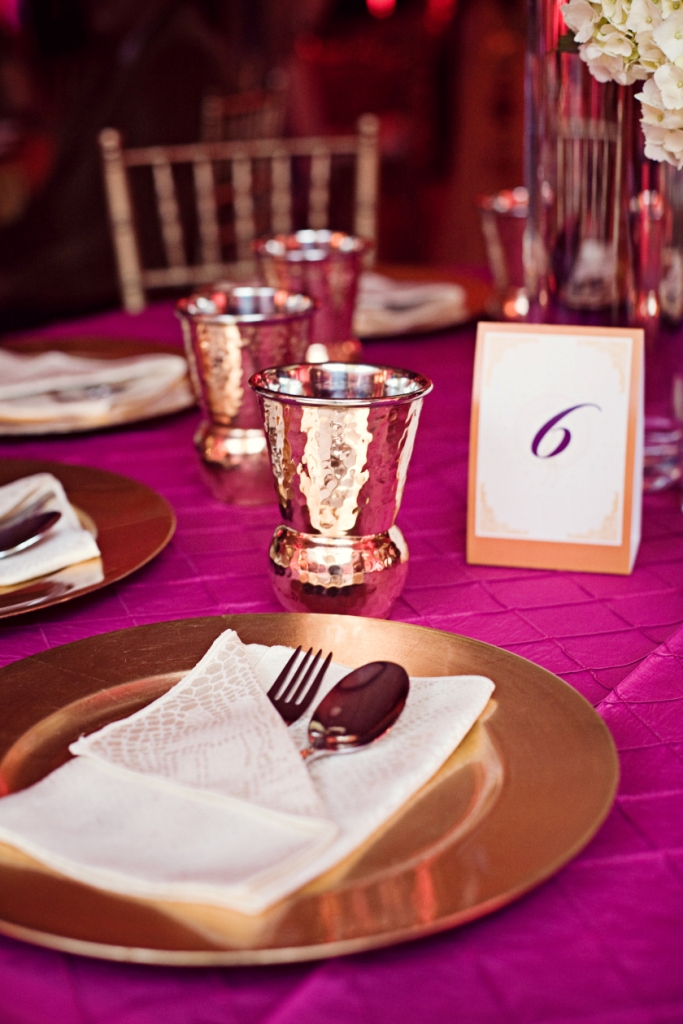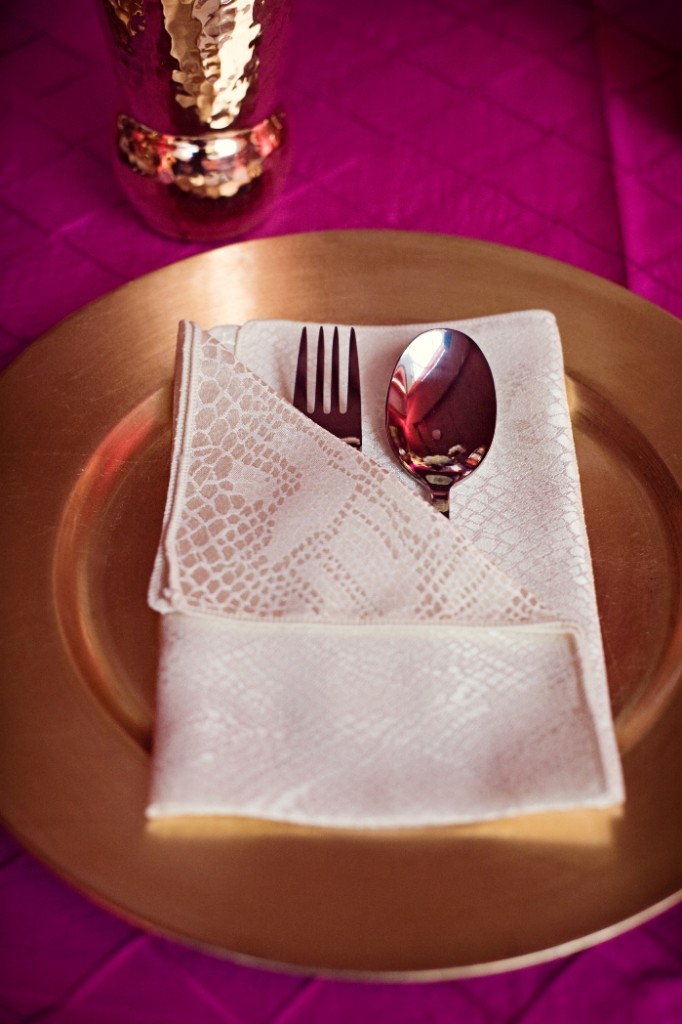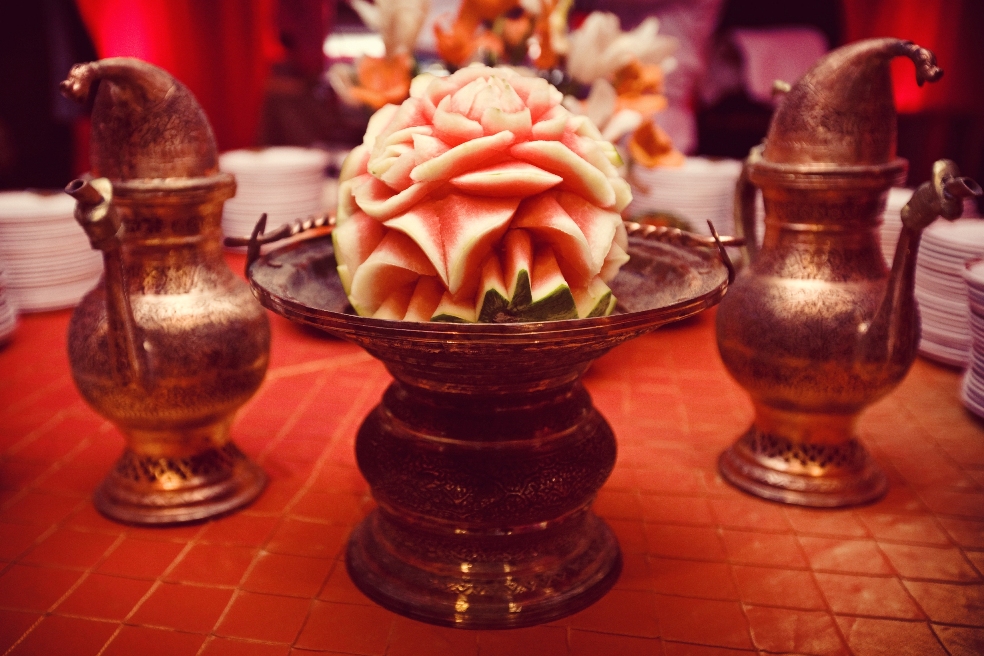 The authentic Indian cuisine was catered by New Asian Village (West).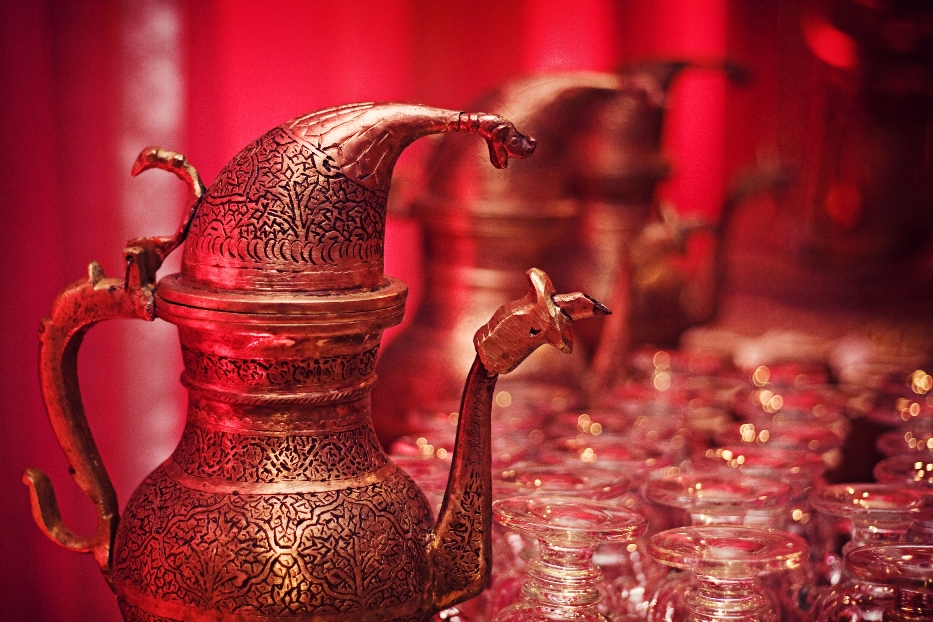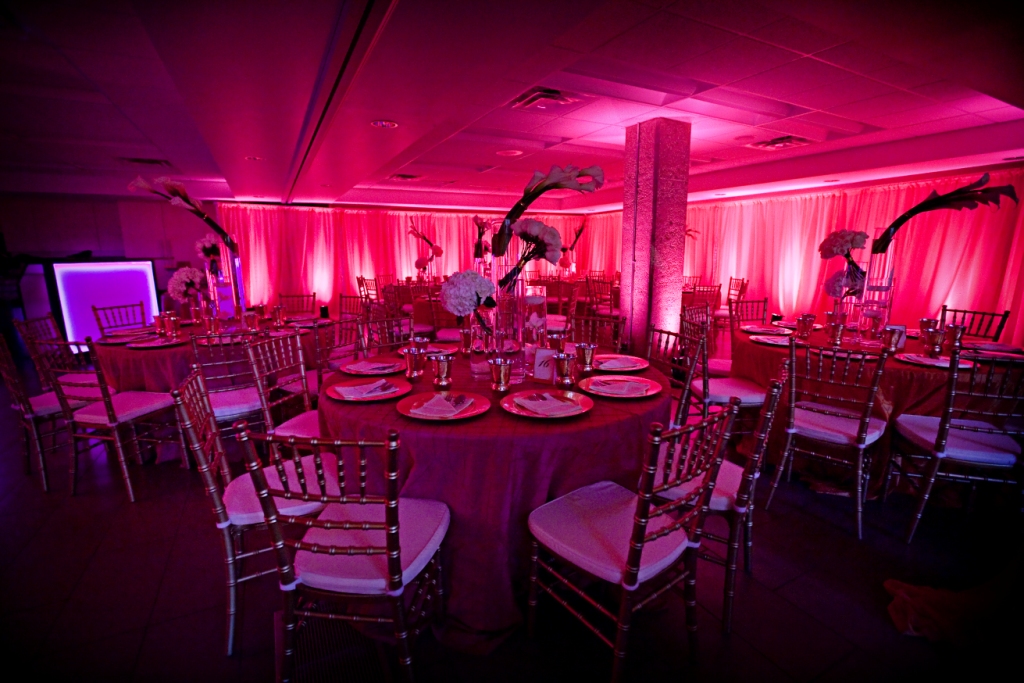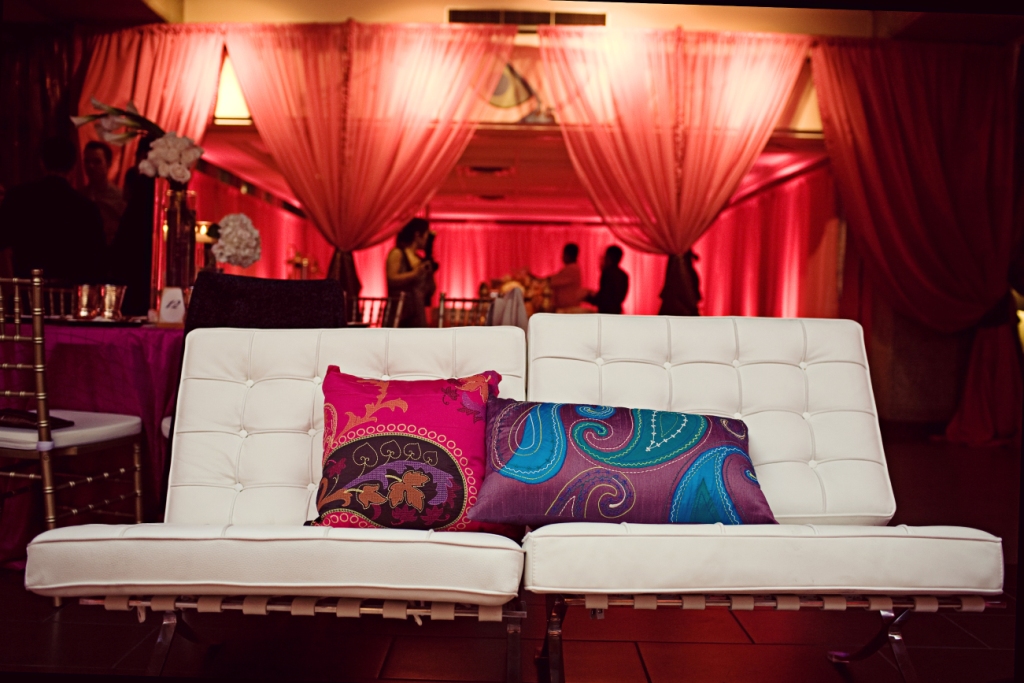 Modern white lounge furniture accented with colourful pillows surrounded the dance floor, giving guests a place to sit and chat without straying too far from the party.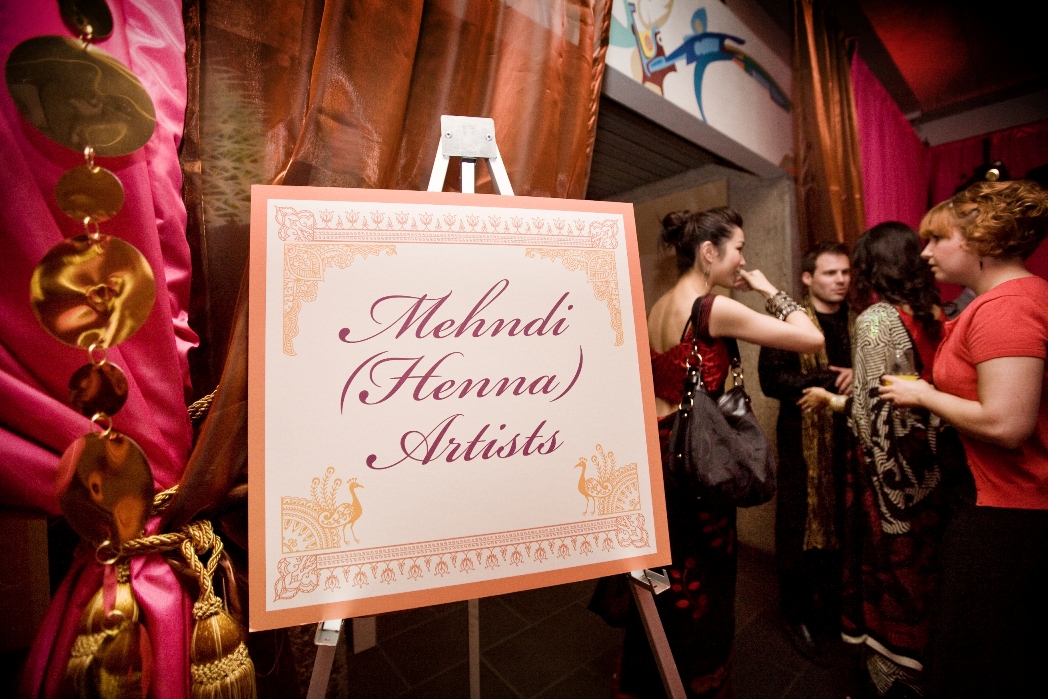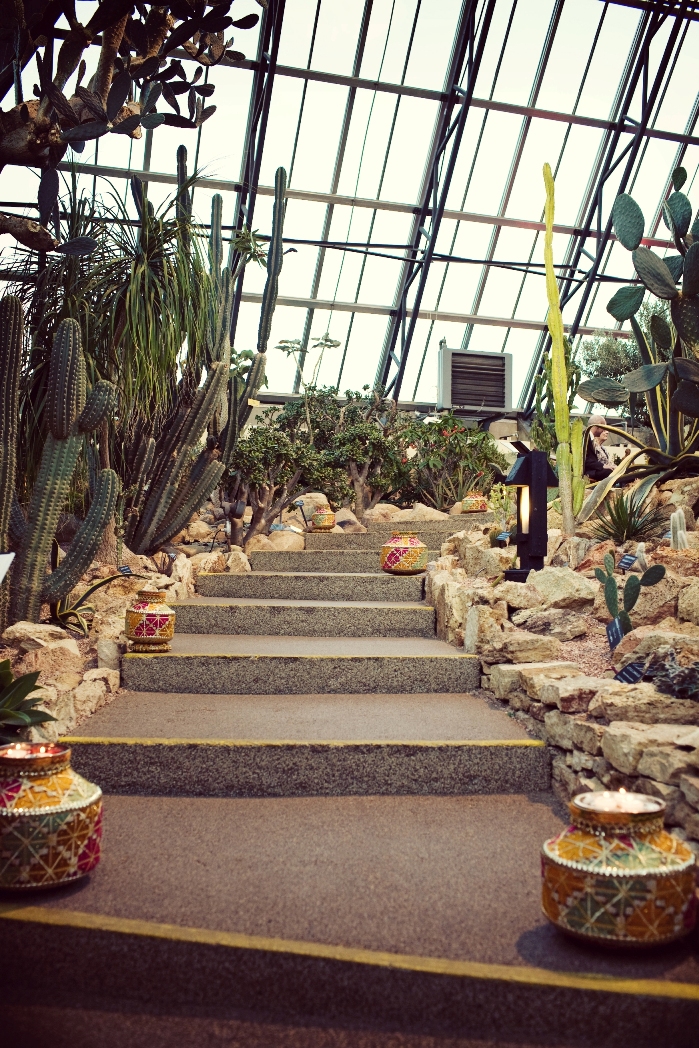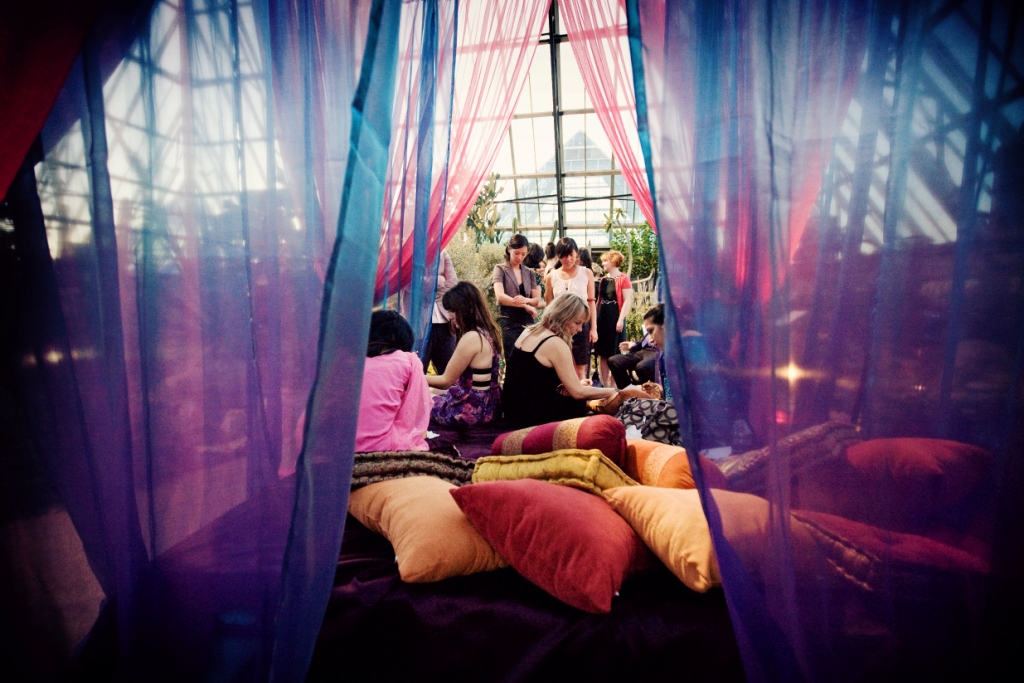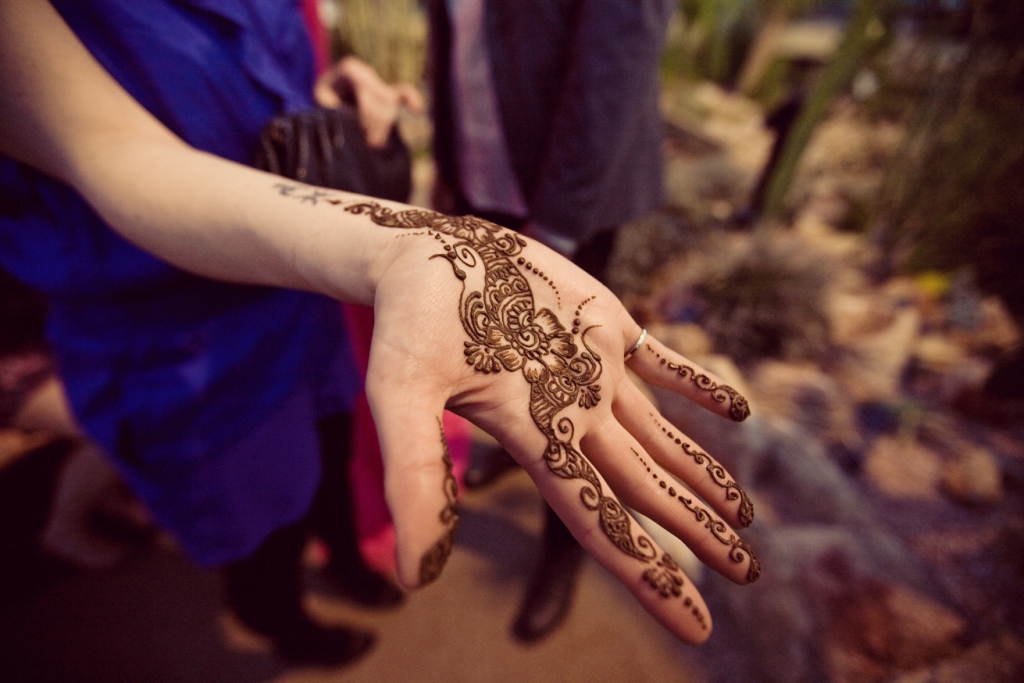 There was plenty to take in throughout the evening! A Henna tent was setup in one of the Muttart pyramids and in another, artists Laurel Hawkswell and Gerry Rasmussen entertained guests with caricature portraits.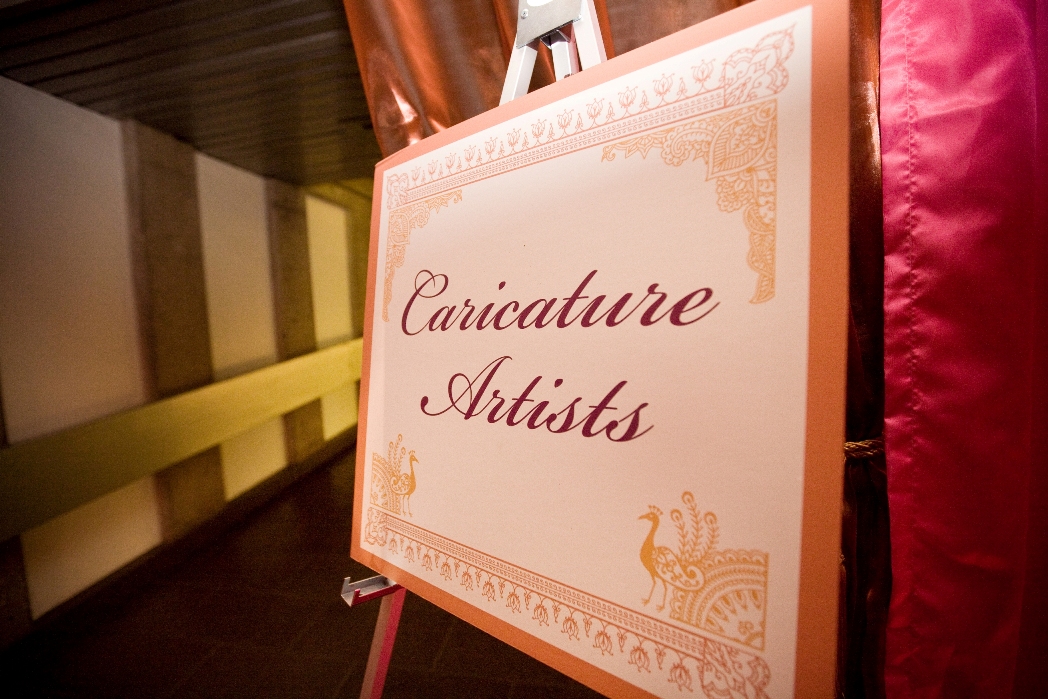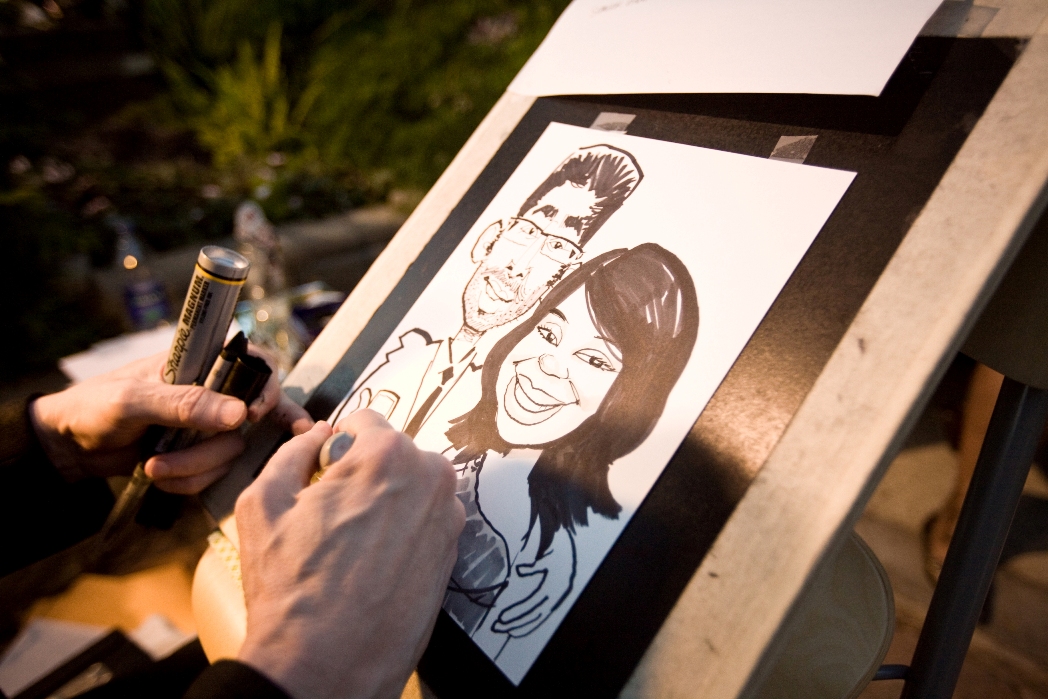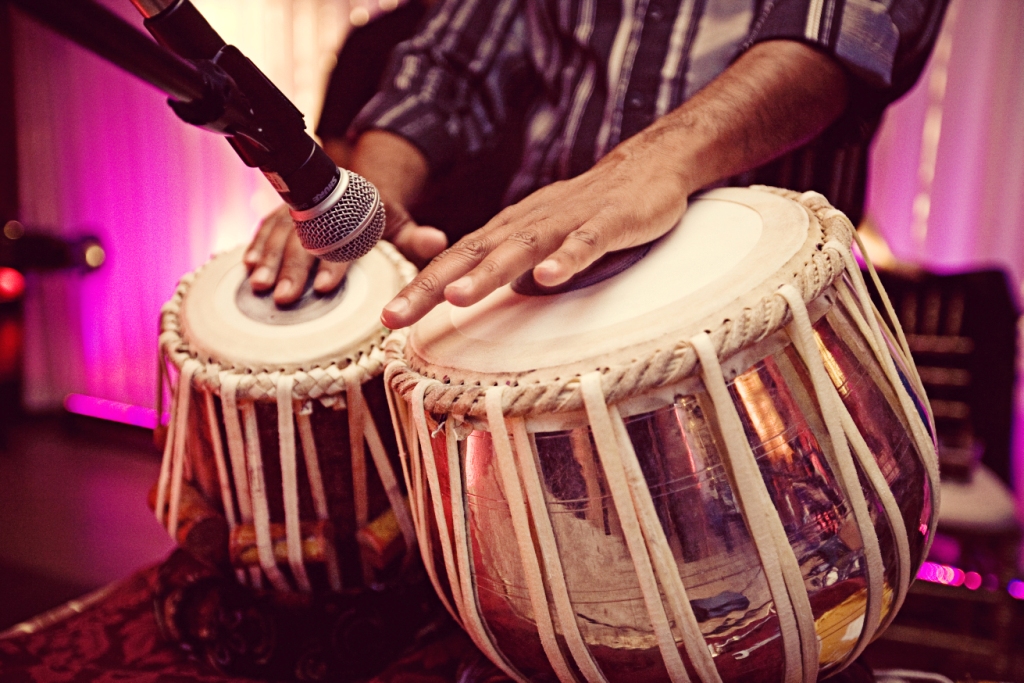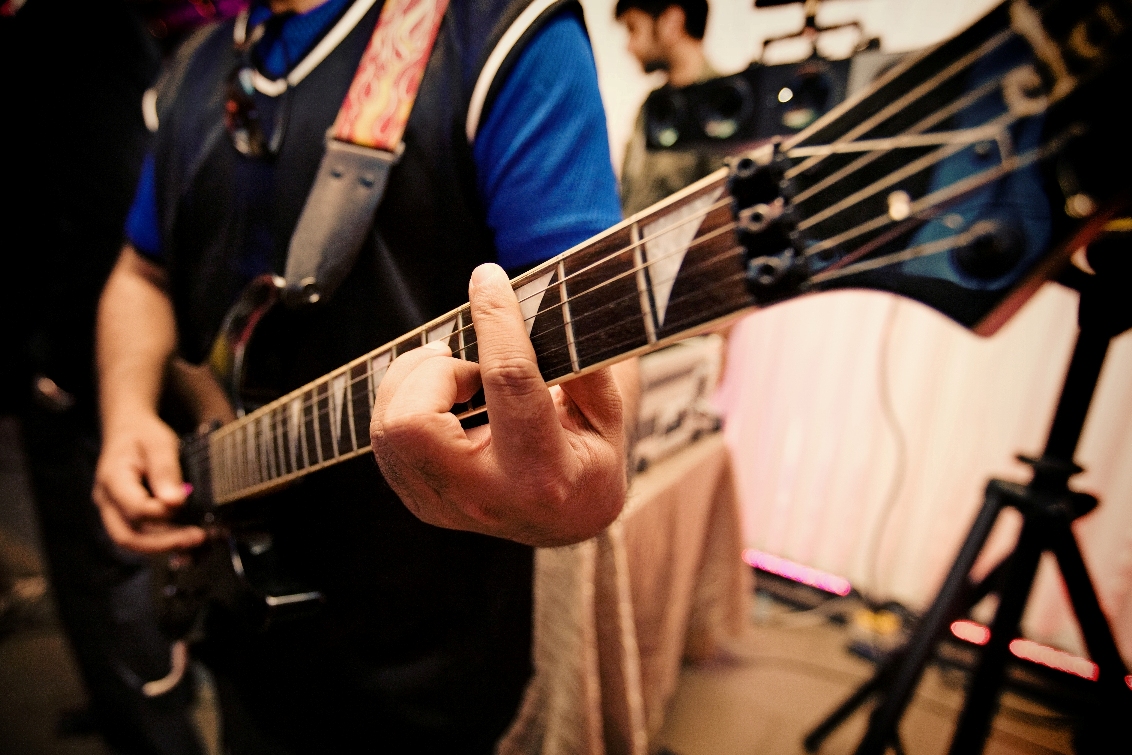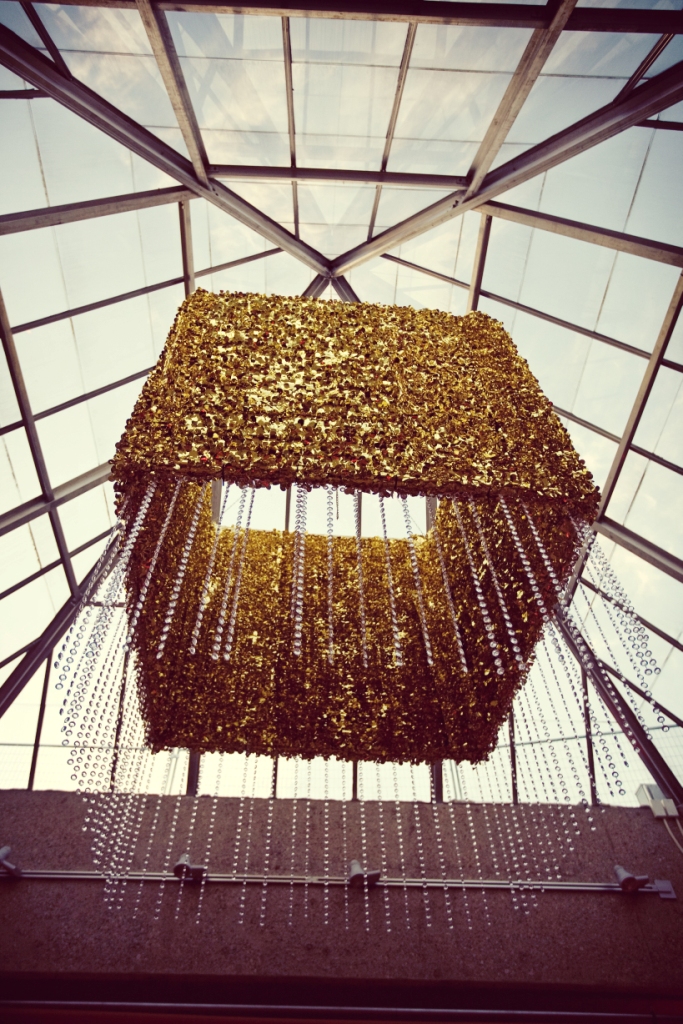 Elegant Touches custom made this jaw-dropping gold and crystal chandelier which perfectly fit over the dance floor. And speaking of dancing, this party had a lot of it! The night began with live music performed by Vic Khanna, and Premiere D.J.s rocked the party well into the morning!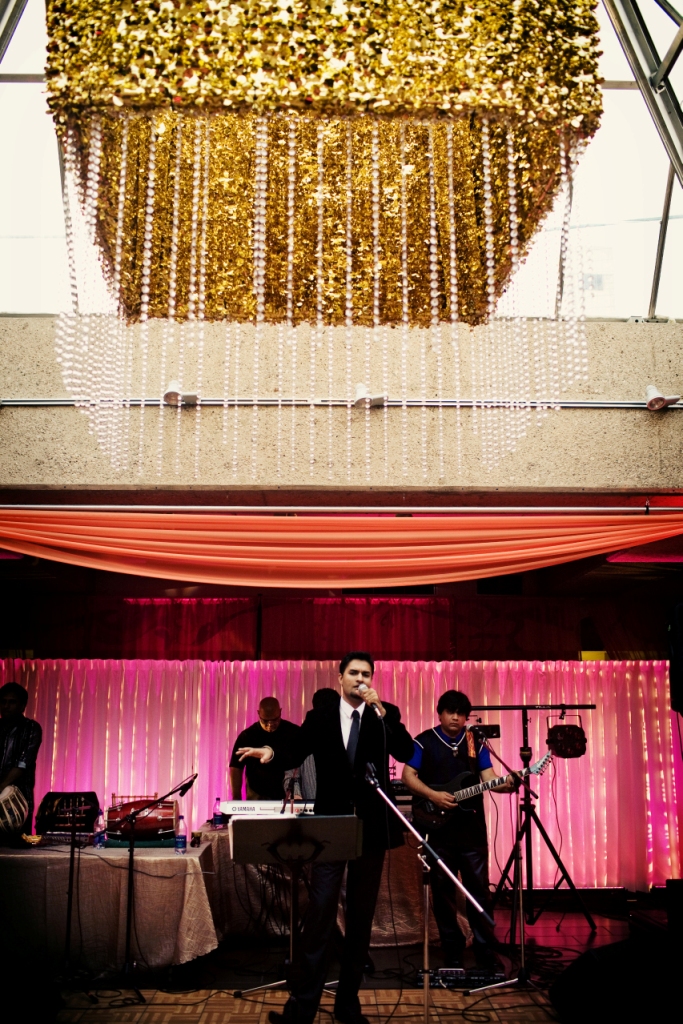 Visit the fabulous Katch Studios blog for more amazing eye candy from this event! Saveena + Rodnie: It was such a pleasure to be part of your phenomenal pre-wedding celebration – the very best to you and your families in the New Year.
Jennifer + Team
Photo Credit: Katch Studios
09/2/10
Before reading this post, check out Part 1 to see the state of Danielle + Chris' reception venue just 27 days before their wedding! Although it was tight, the brand new banquet facility built at La Cité Francophone was finished just in time to host this stunning inaugural event inside its freshly painted walls.
Danielle + Chris met back in elementary school and reconnected later in life. Turns out romance was in the cards and they haven't looked back. In the slideshow there was even a class photo of them as little kids – it was adorable!
Danielle's wedding vision was a romantic, whimsical and – most importantly – a pink reception! Some of her inspiration came from A Midsummer Night's Dream, and between the twinkly lights, lush centrepieces and dainty hanging chandeliers, I think old Will would have been proud!
Ashley and Andrew – the talented duo behind Paperheart Photography – did such a wonderful job with the photos! They are relatively new to the wedding industry and I am super impressed with their talent – be sure to check them out! Here's a look at some of the gorgeous shots from Danielle + Chris' day: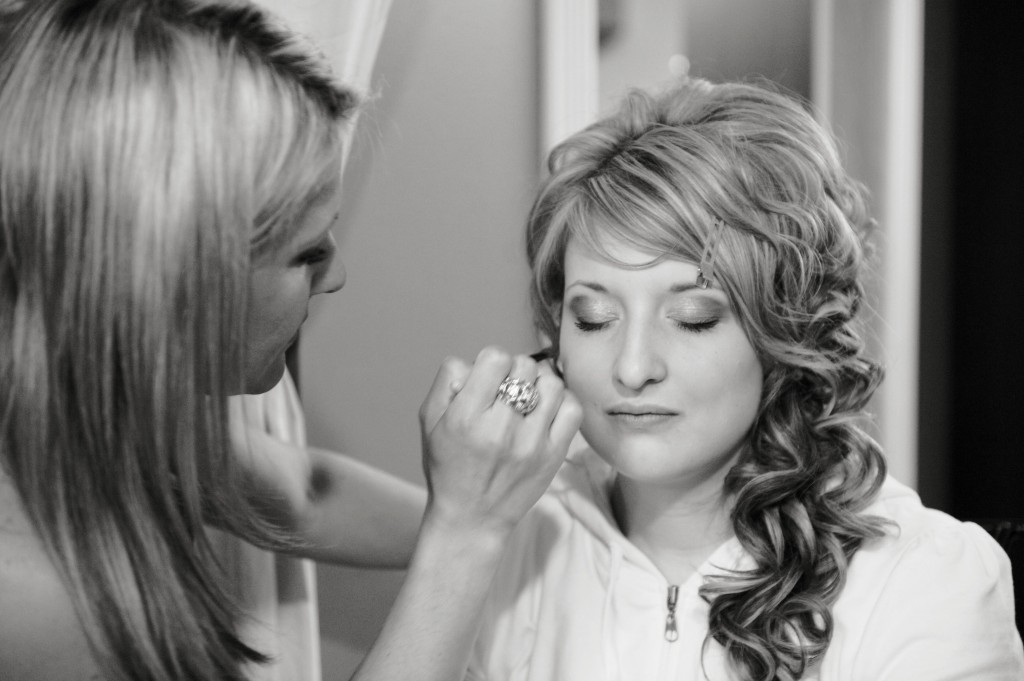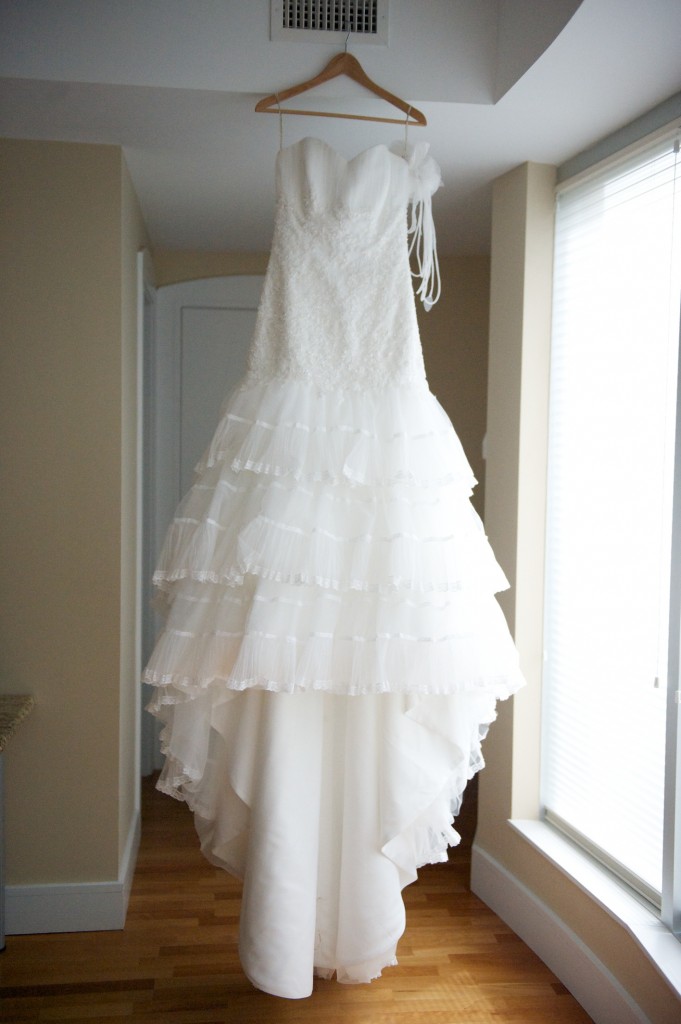 Danielle's gown was so romantic and feminine – it suited her perfectly!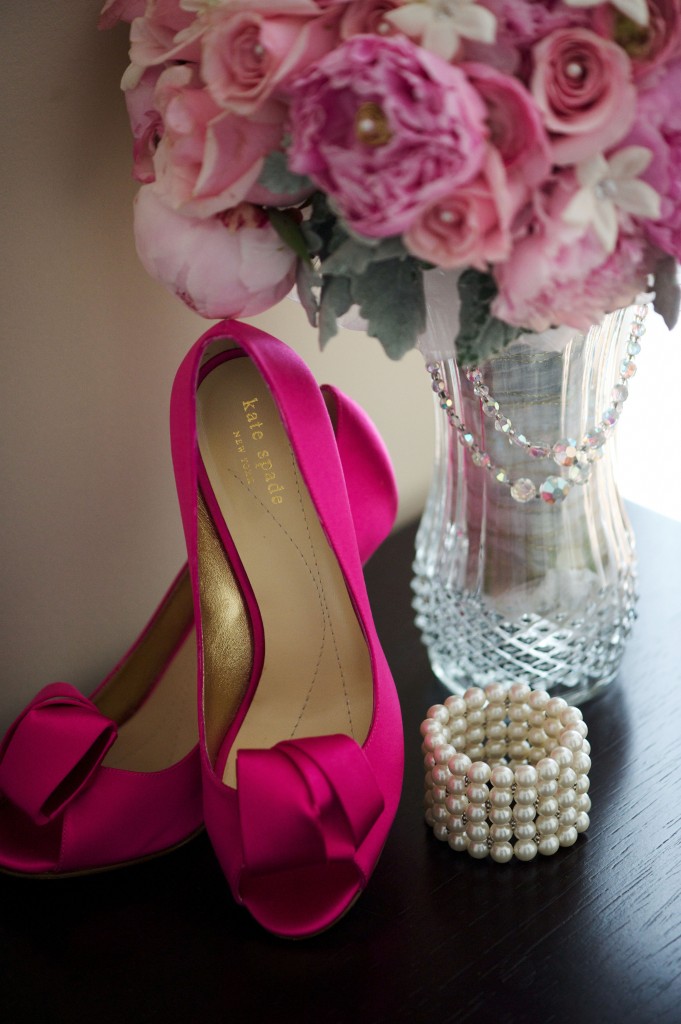 Might be the most stunning bouquet I've ever seen – courtesy of the uber-talented team at La Piazza Dasee.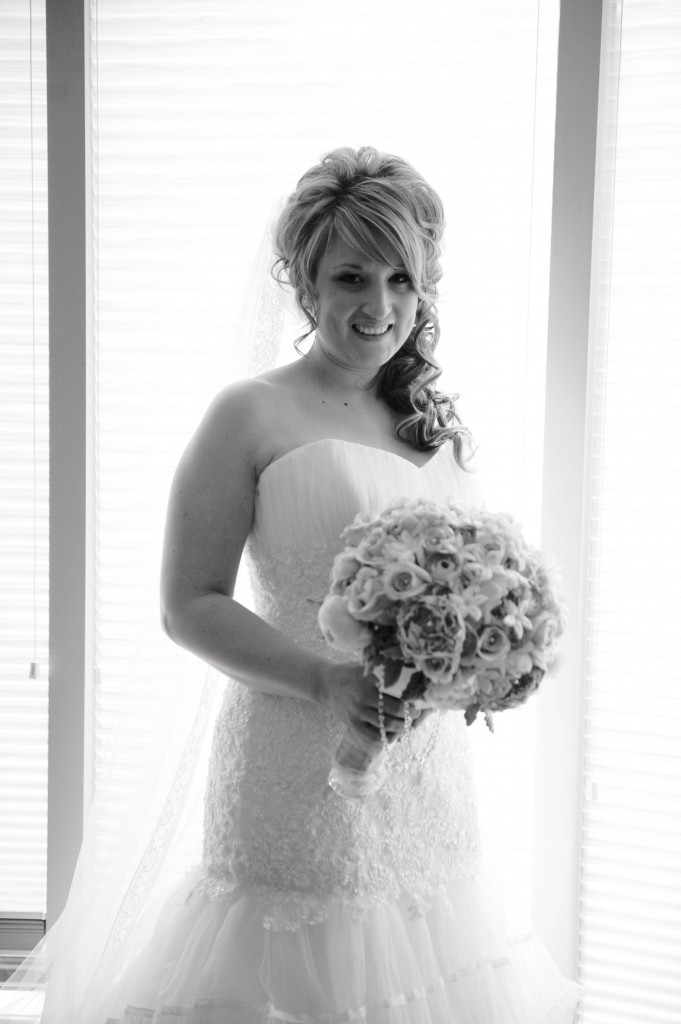 Danielle looked A-M-A-Z-I-N-G!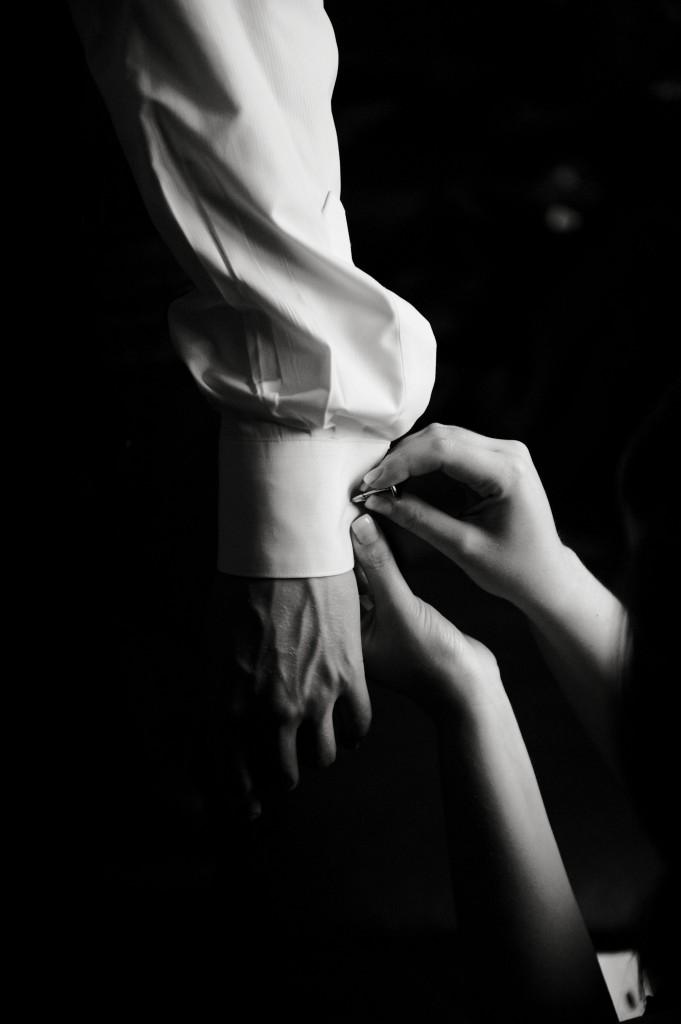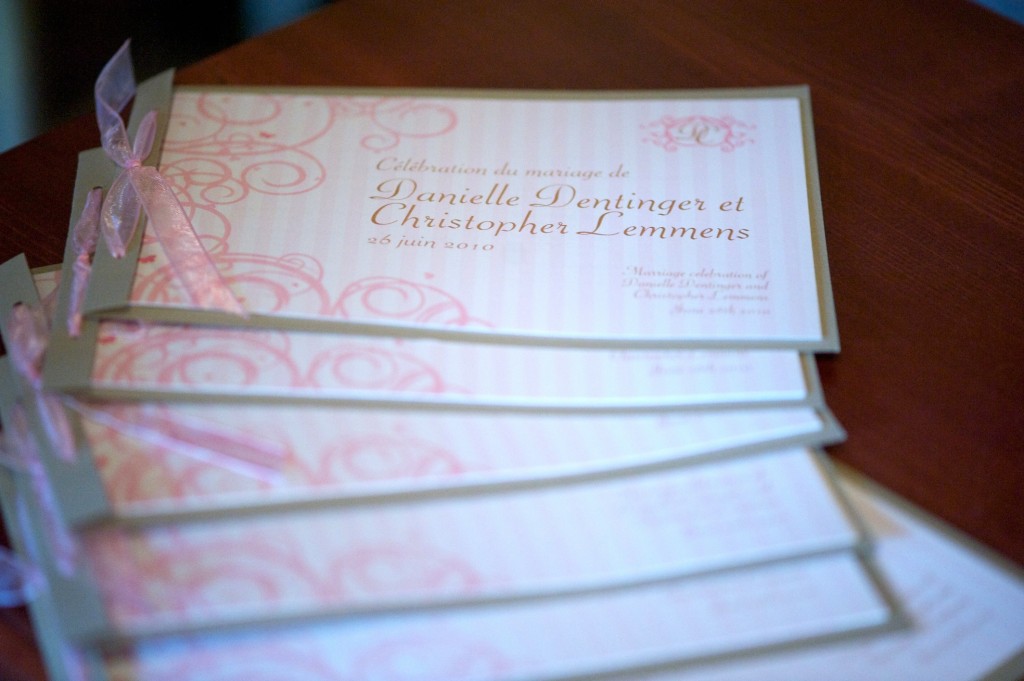 All the fabulous wedding stationary was designed by Jenelle at PinkPolka Wedding Design. It went so perfectly with the theme! The above photo is of the wedding programs at the church, and there is more beautiful reception stationary to come…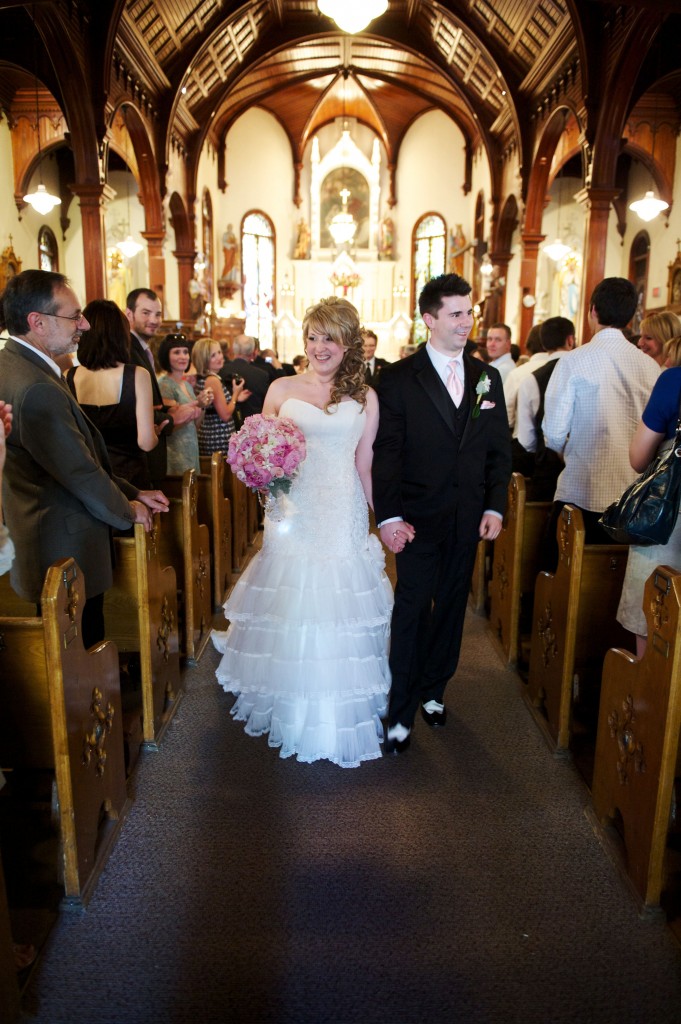 The new Mr. & Mrs. leaving St. Joachim Catholic Church.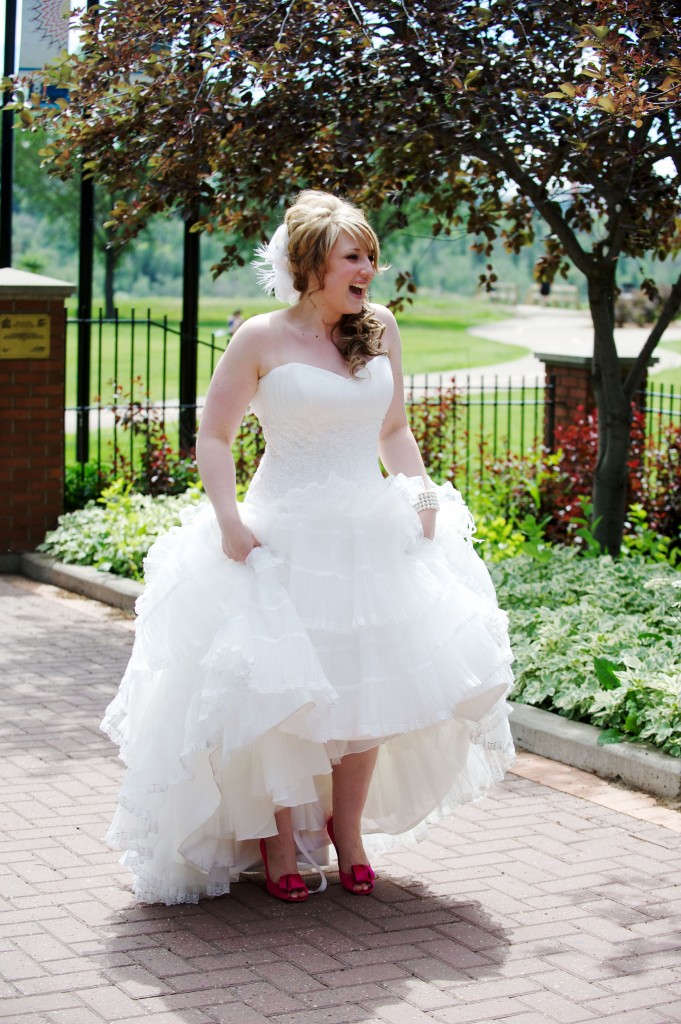 Gotta love the hot pink shoes!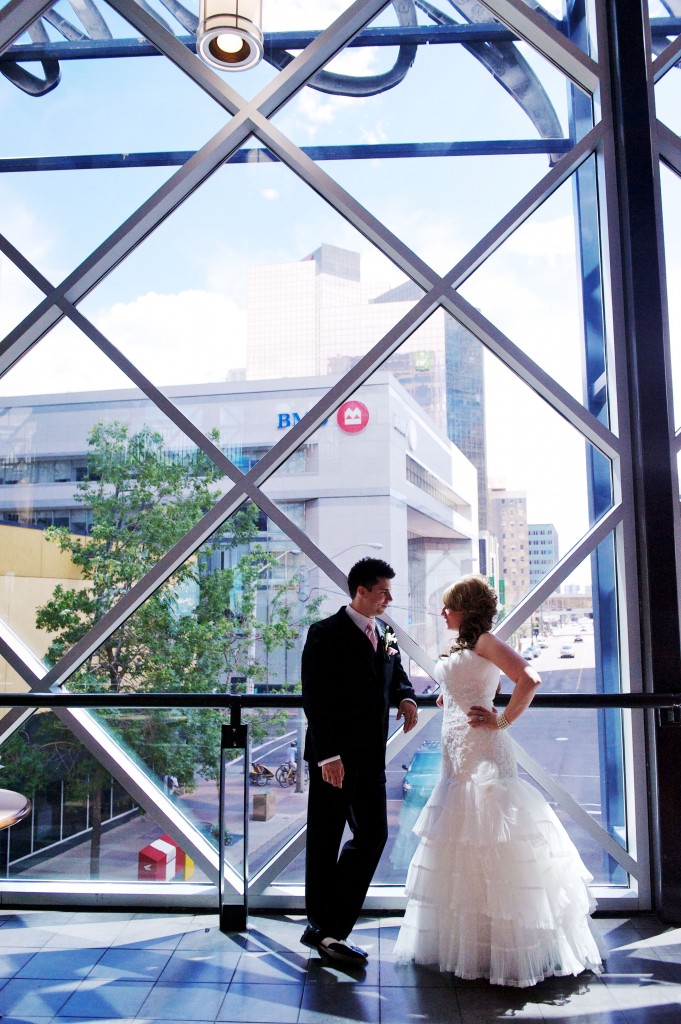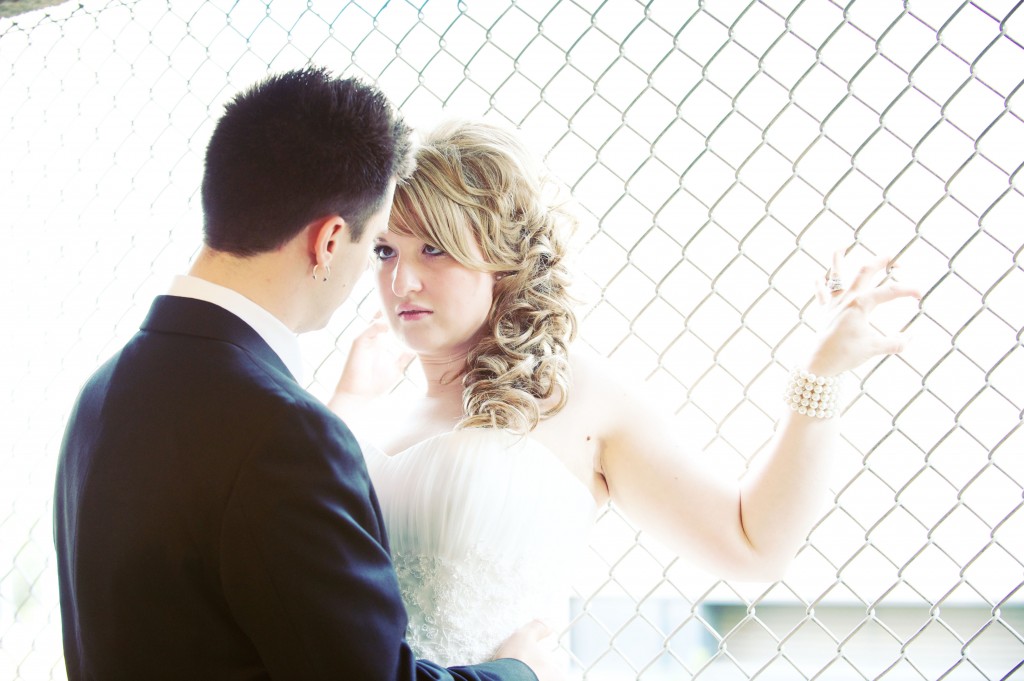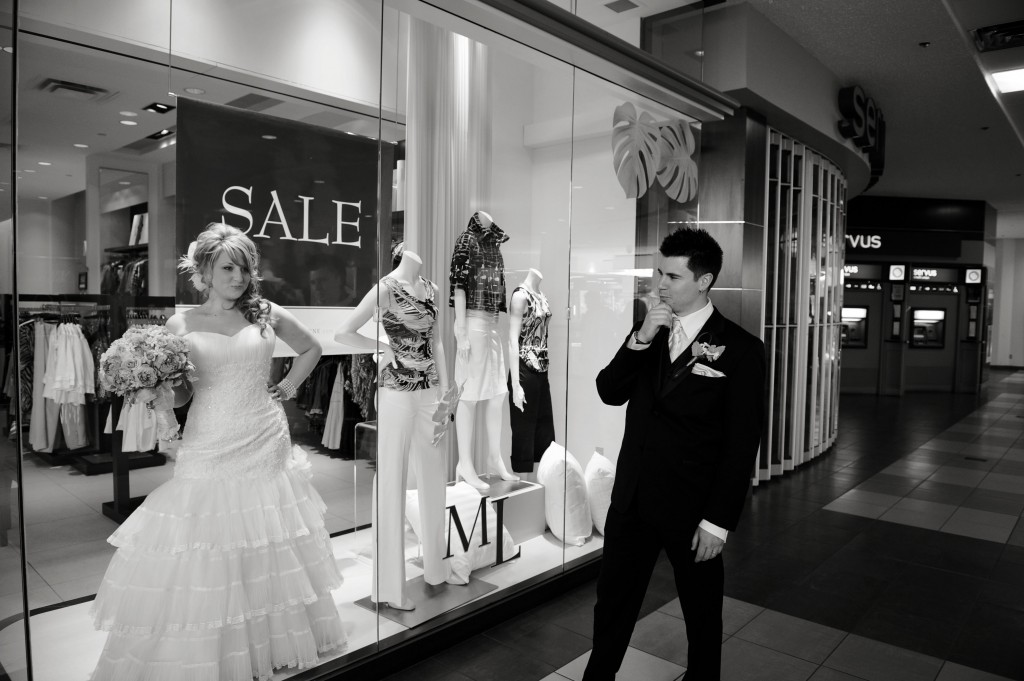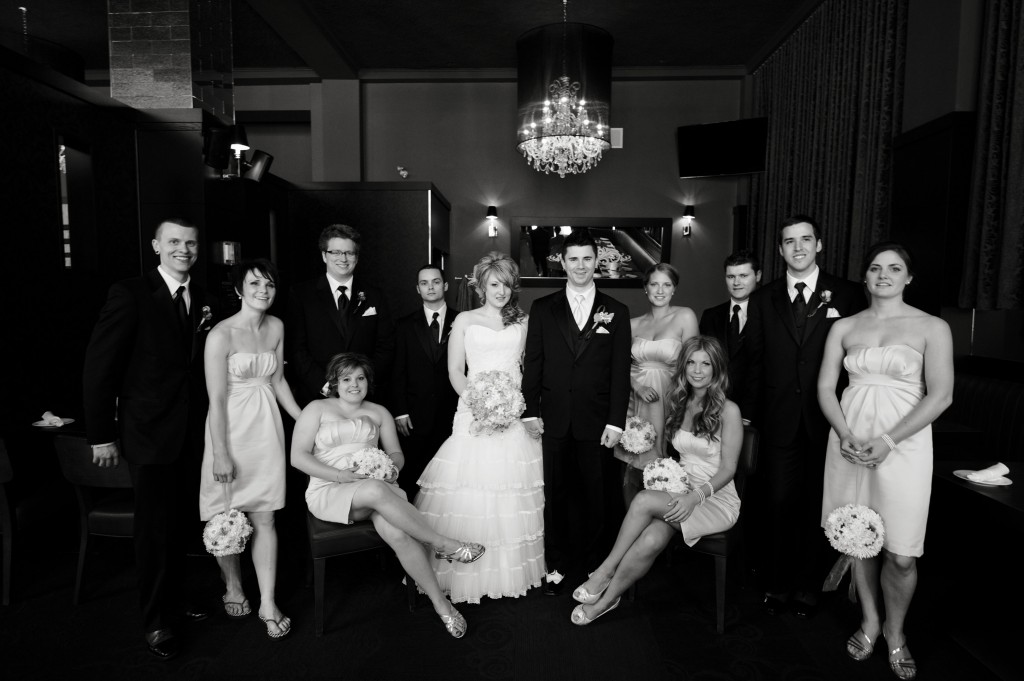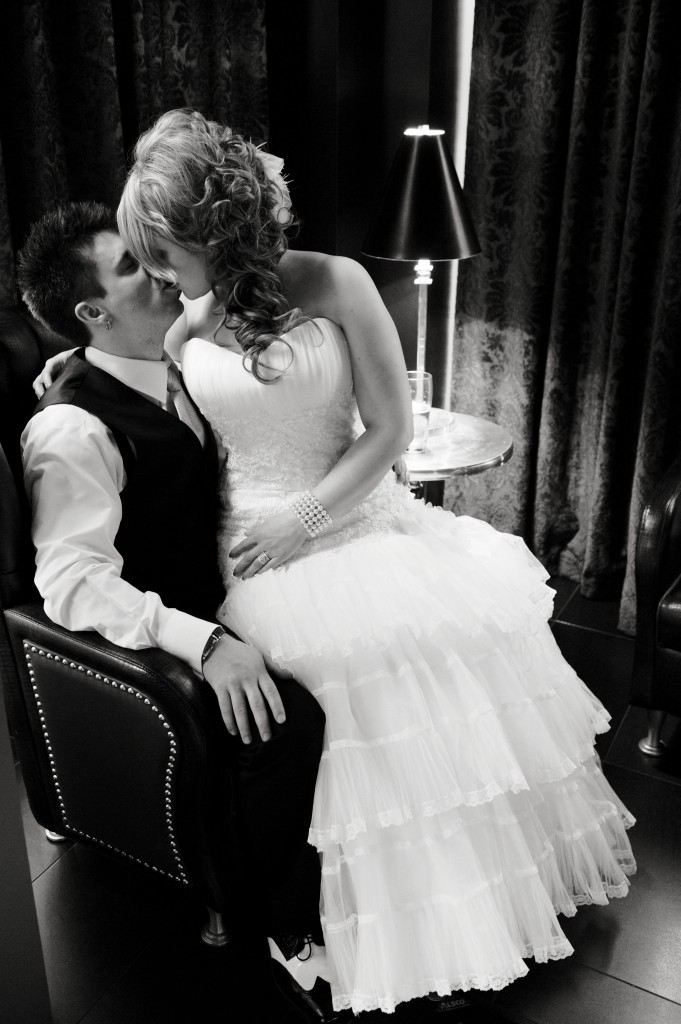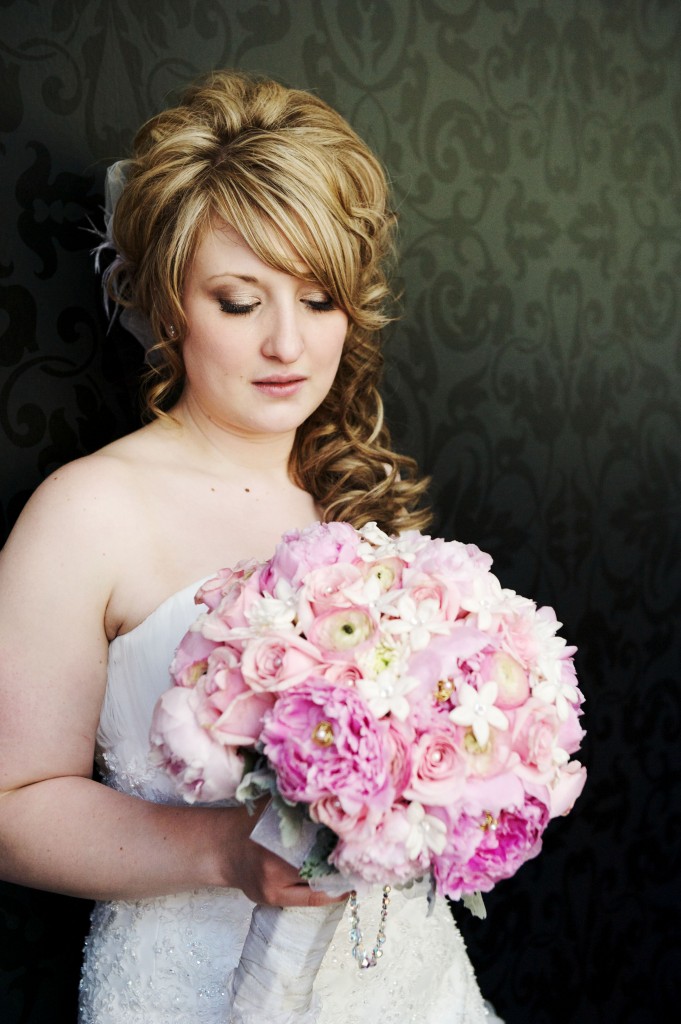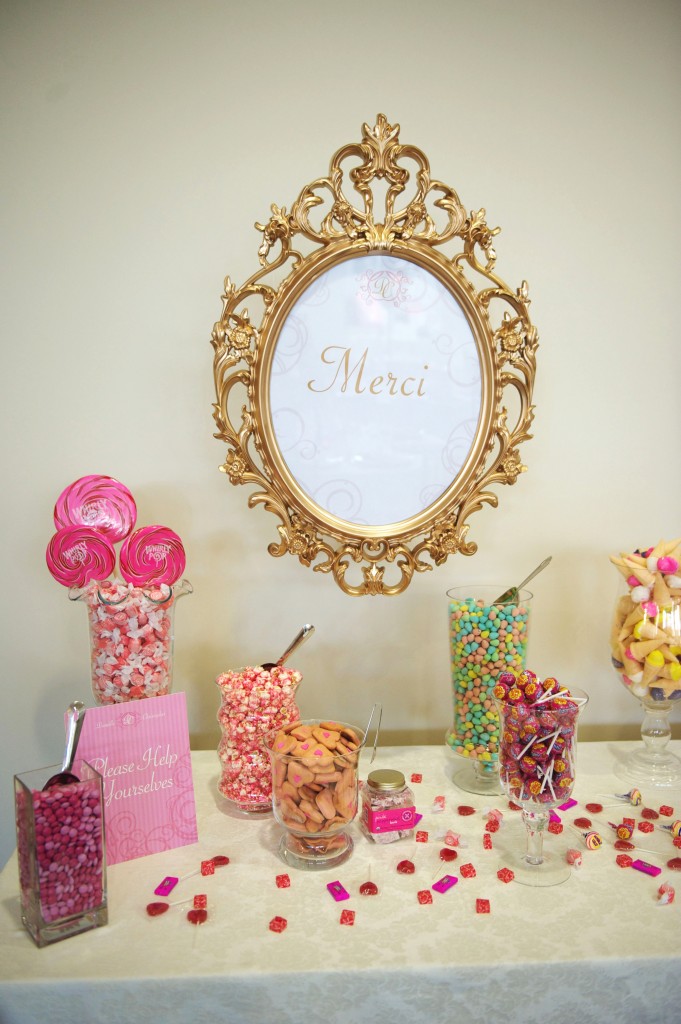 Danielle + Chris put a lot of thought and work into making their candy table look absolutely fabulous – and boy was it a hit!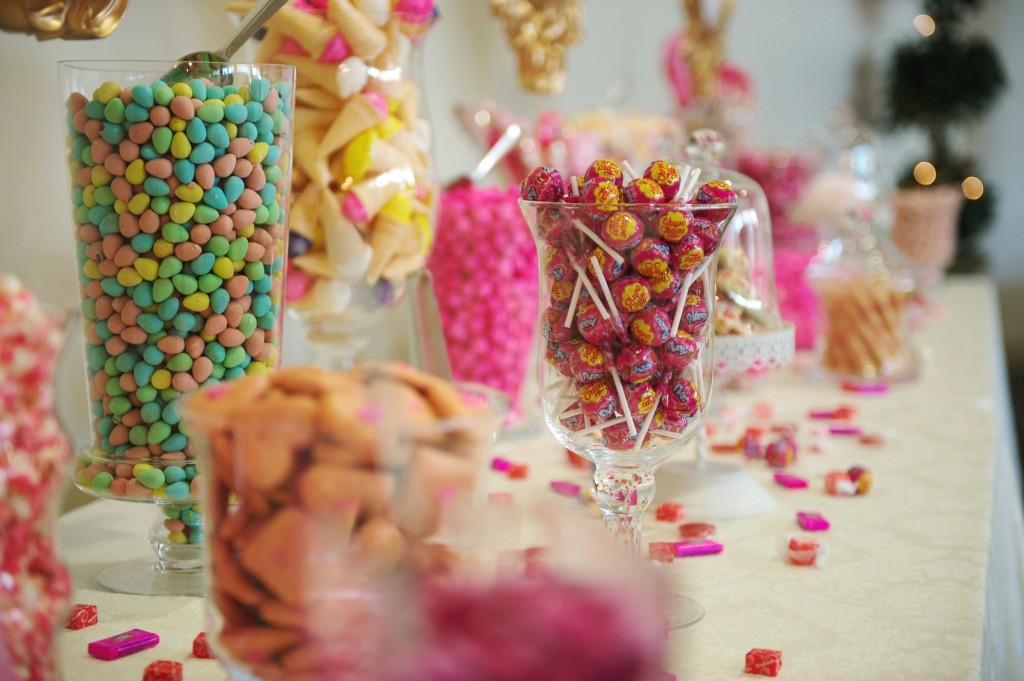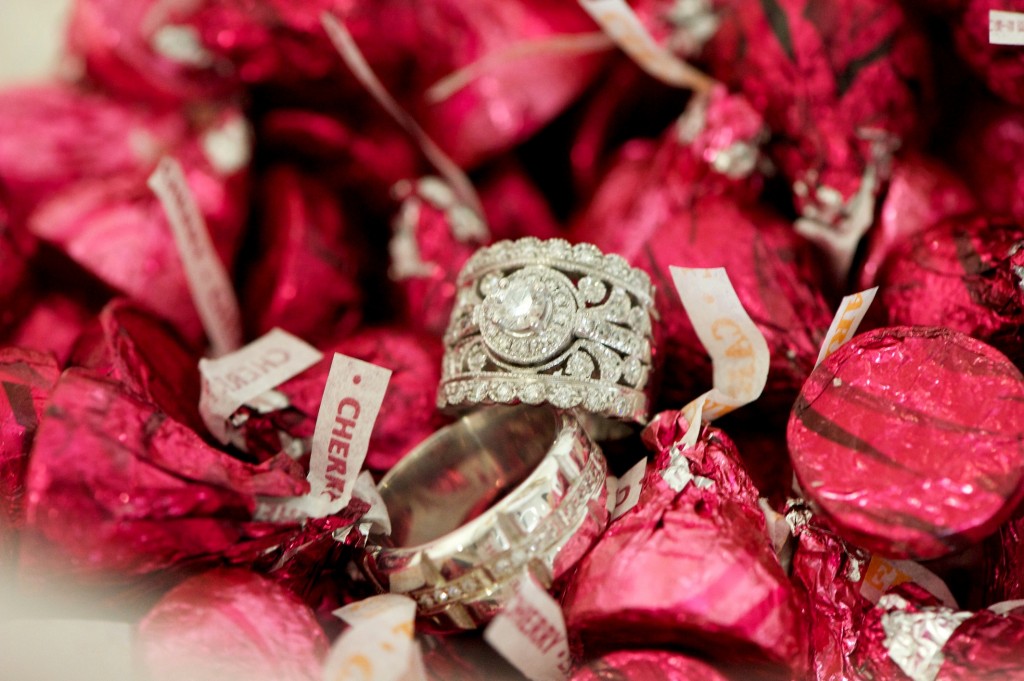 Danielle had her engagement ring custom made into a stunning wedding band with vintage flair.
And now for a look at the reception venue that was still under construction just a few weeks before the wedding…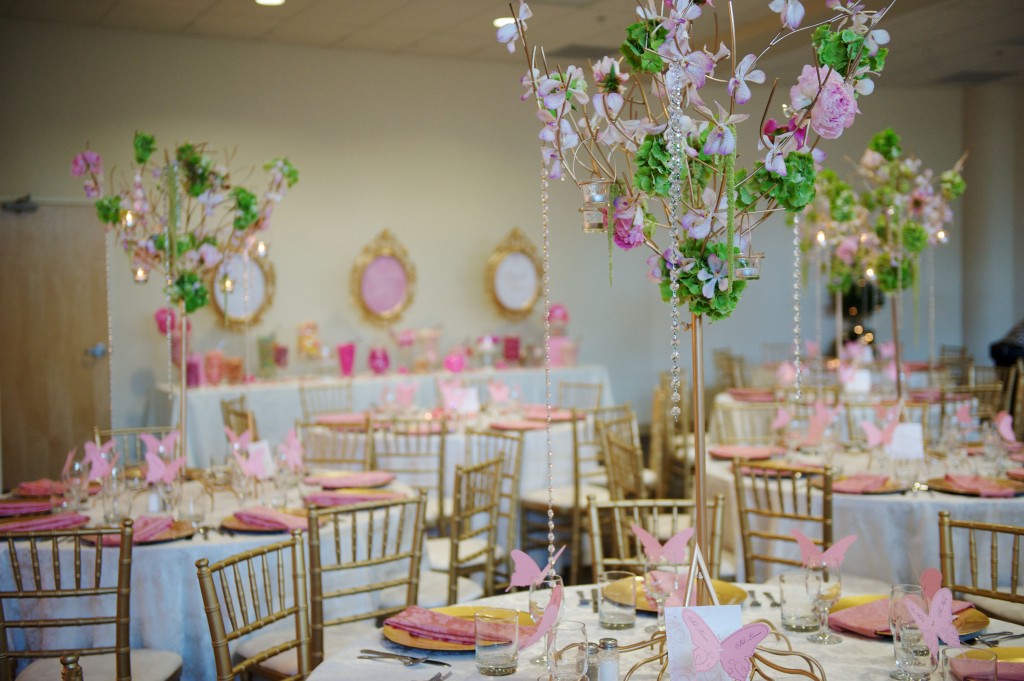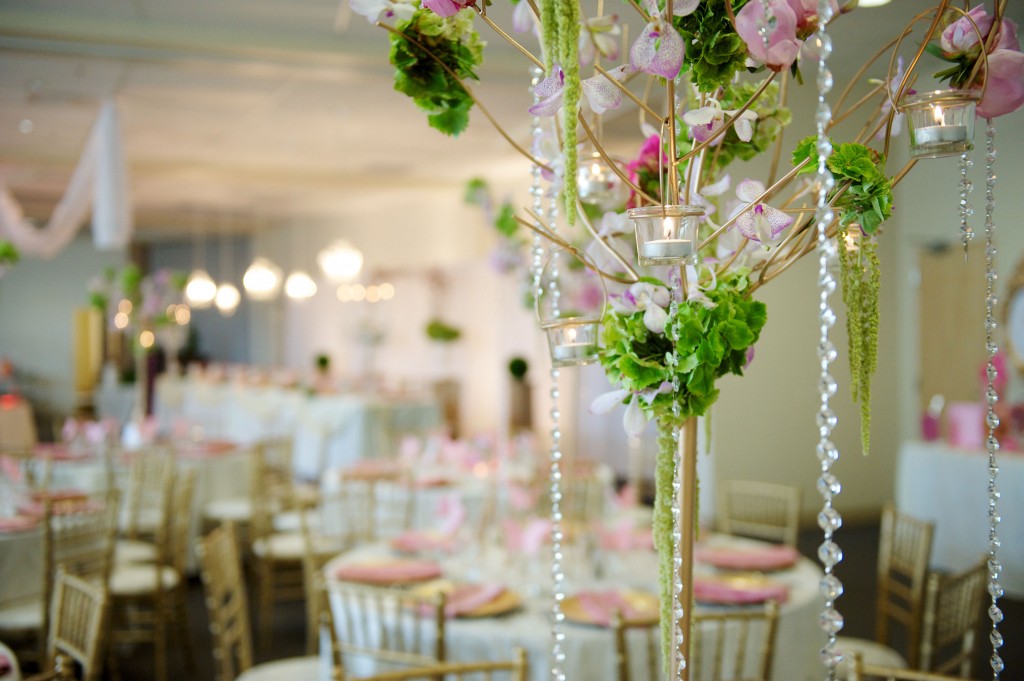 Voila! These gorgeous centrepieces were designed by La Piazza Dasee, and the gold metal trees, crystal garlands and hanging votives were supplied by Elegant Touches. Danielle's father worked his handy-magic to hang five chandeliers over the head table. Special thanks to Gayeung for assisting me throughout the day!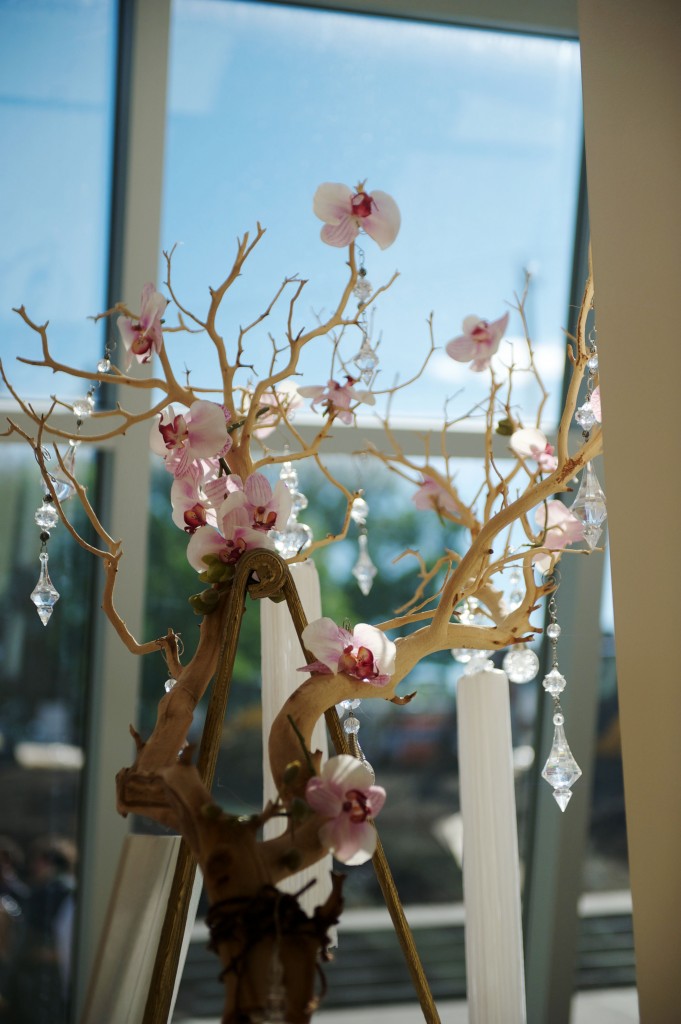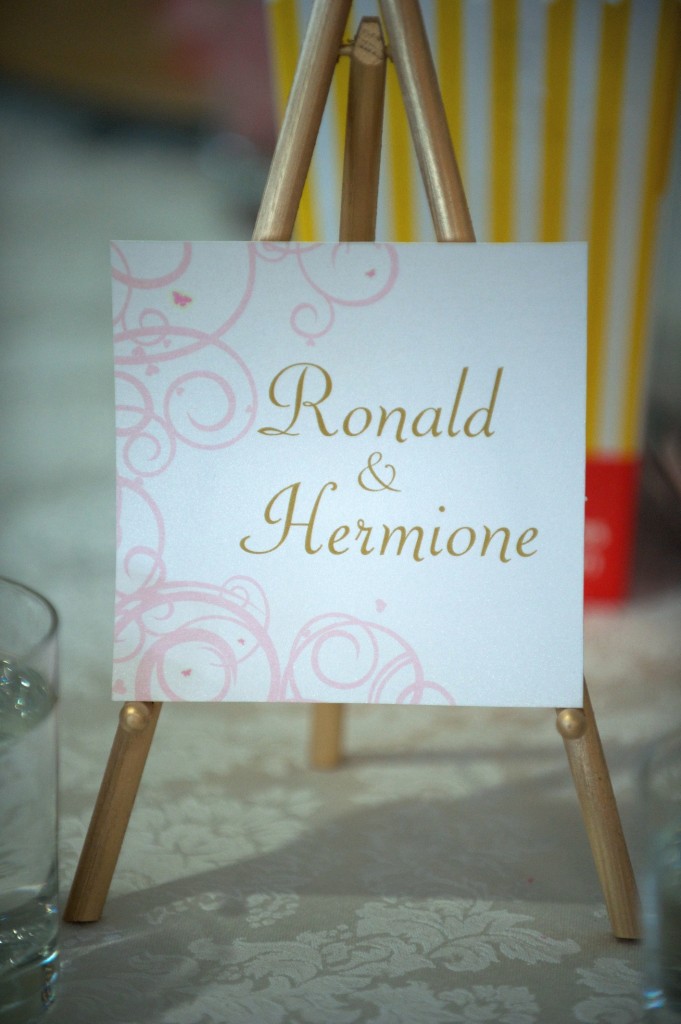 The table names were of famous couples, and guests had to guess which movie or T.V. show the couple was from before they could eat. Any guesses on the above?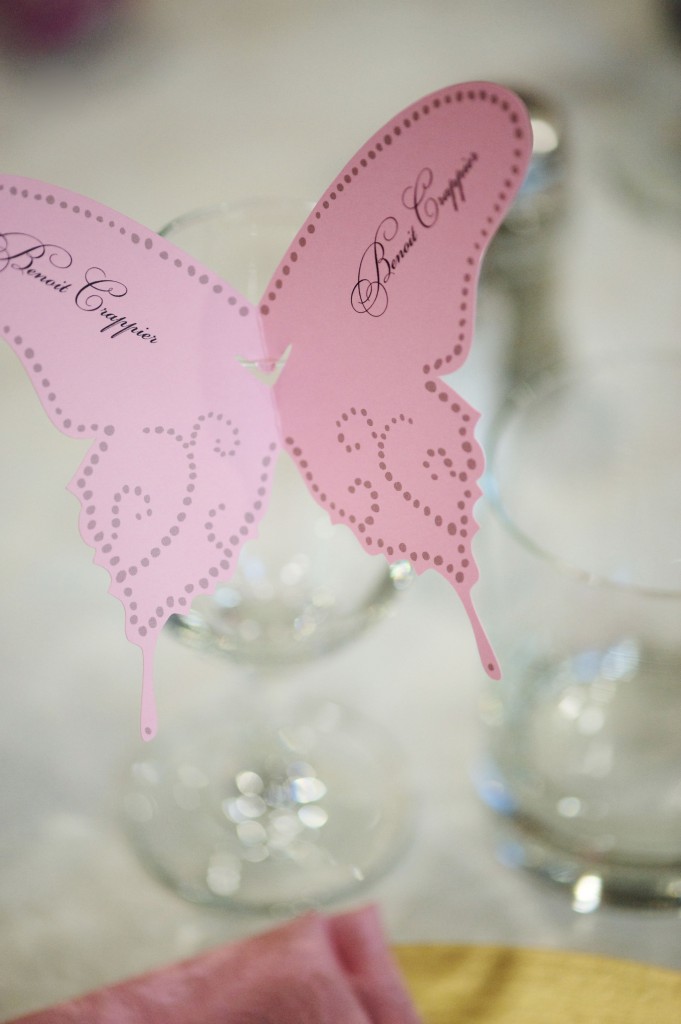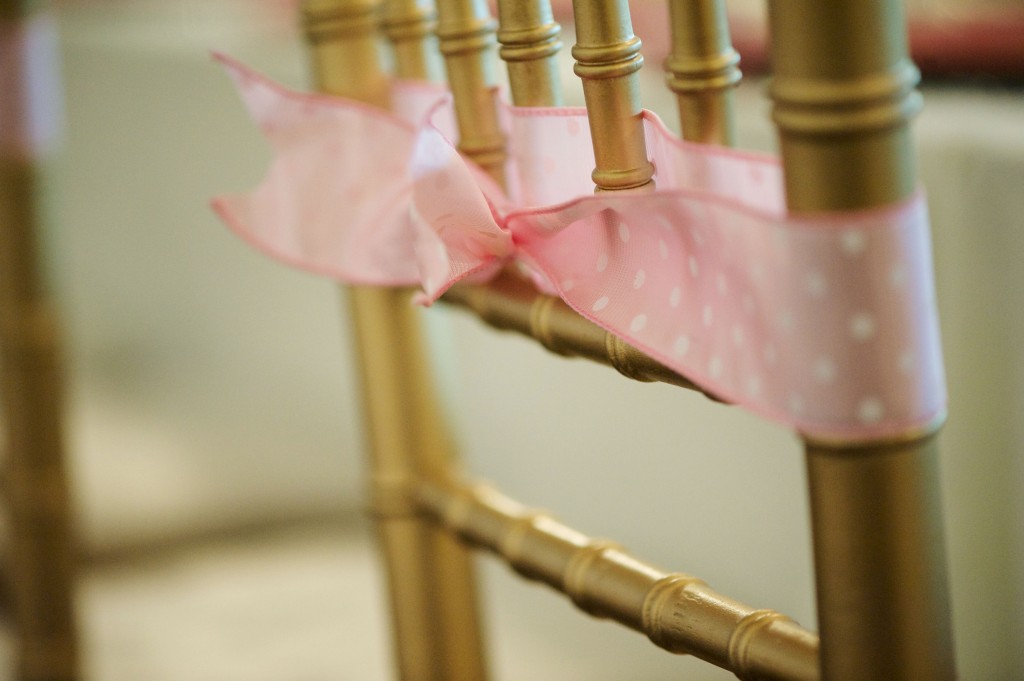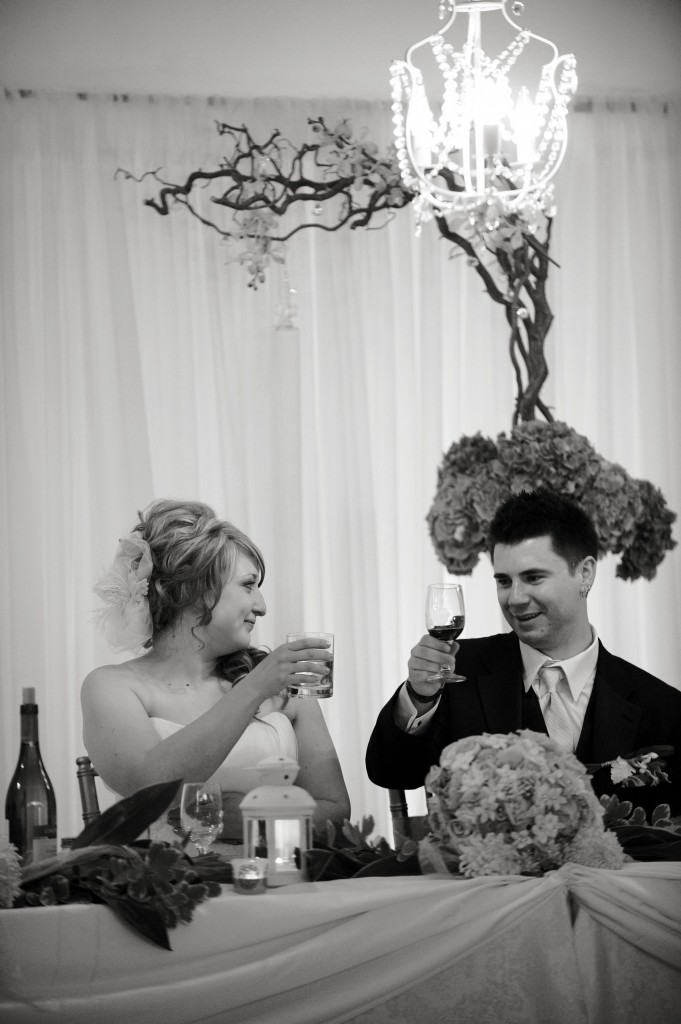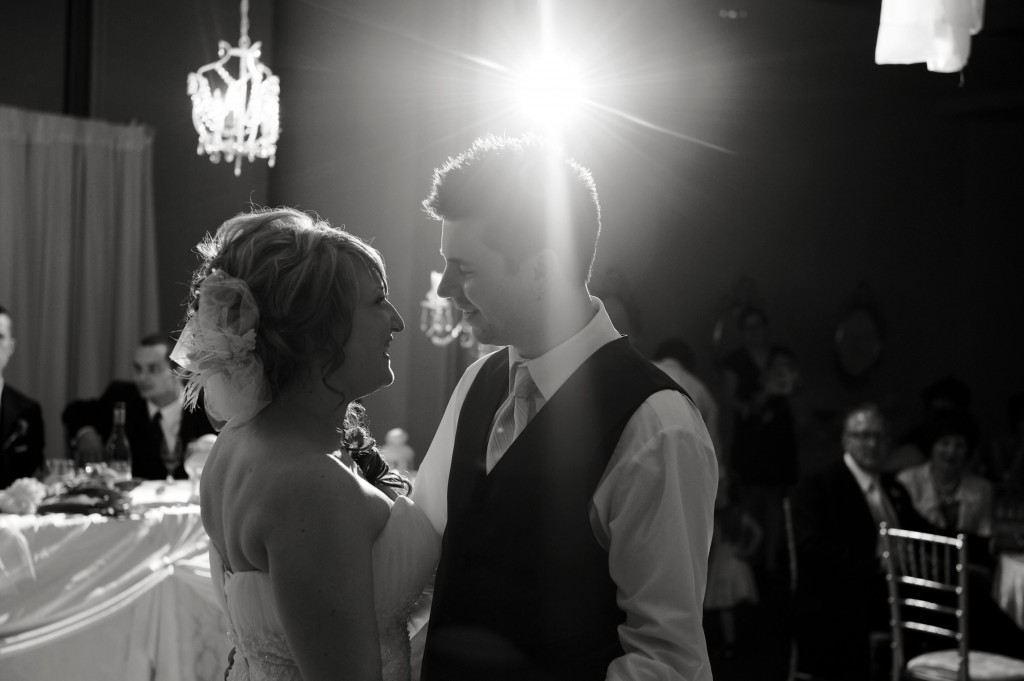 Danielle + Chris: It was an absolute pleasure to work with you on your wedding. I wish you a long and happy marriage – félicitations!
Jennifer

07/21/10
Nicole + Ryan were married on July 10th at Grace Point Church of God in southeast Edmonton. Nicole was such an elegant, graceful bride (which is no surprise considering her dance background). The music at the ceremony was performed by Erica Viegas – an amazingly talented local artist.
Here's a look at Nicole + Ryan's beautiful day, courtesy of Harm's Photography. You can see more of Harm's work on his Facebook Fan Page.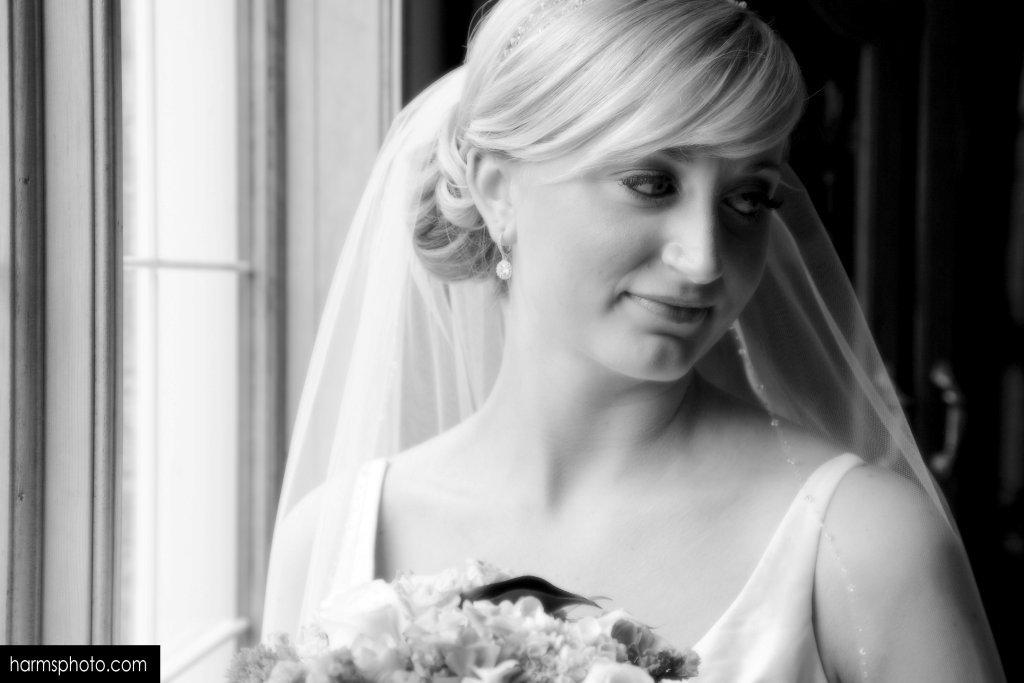 Nicole and her honourary bridesmaid!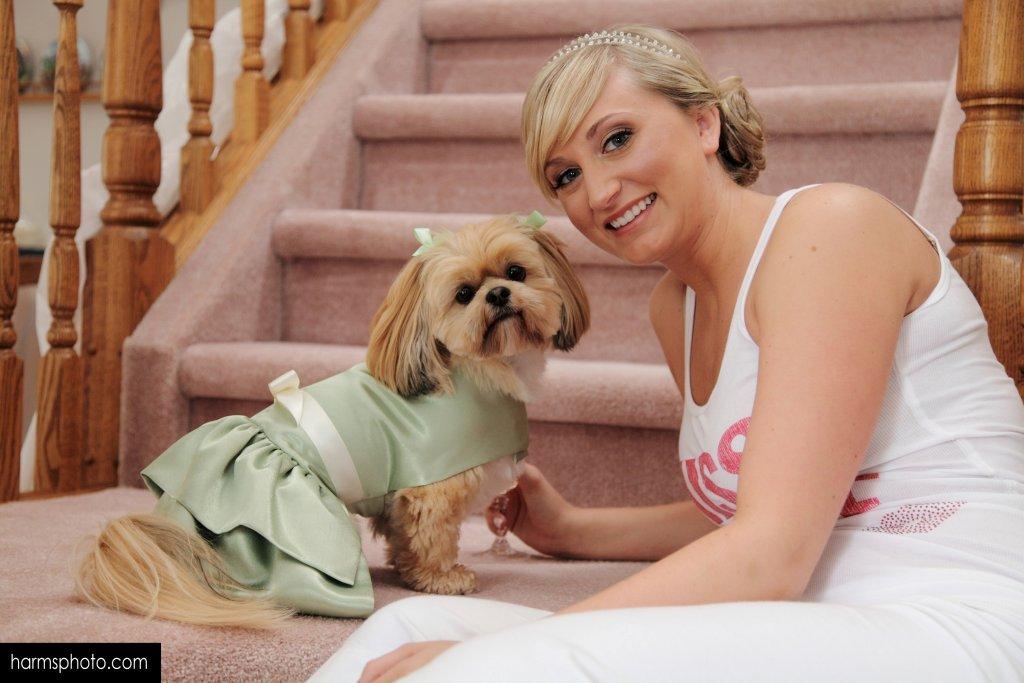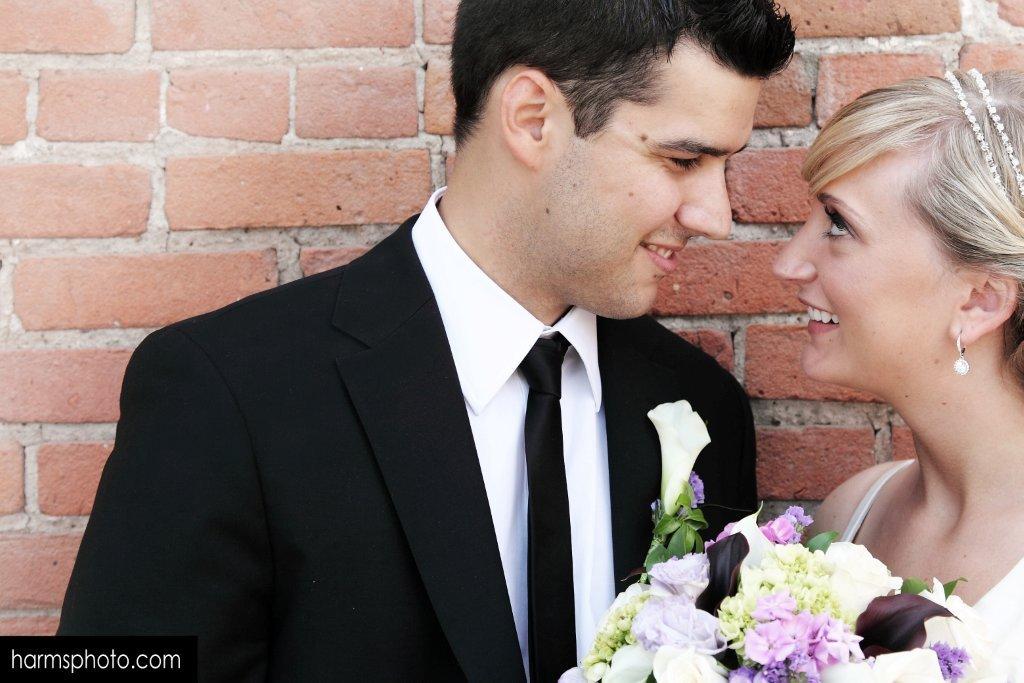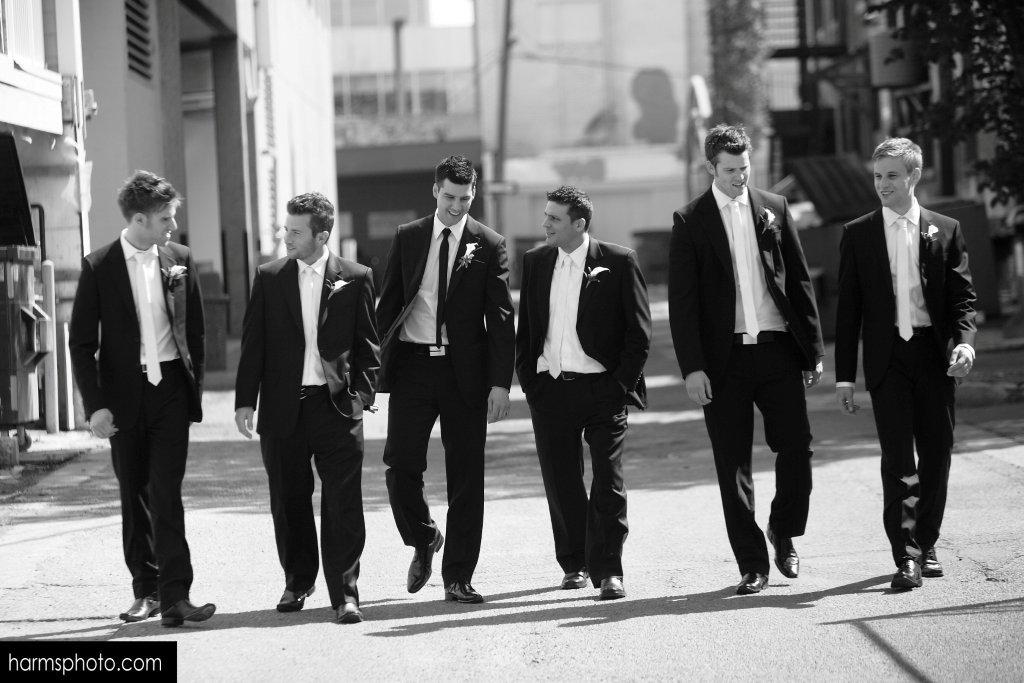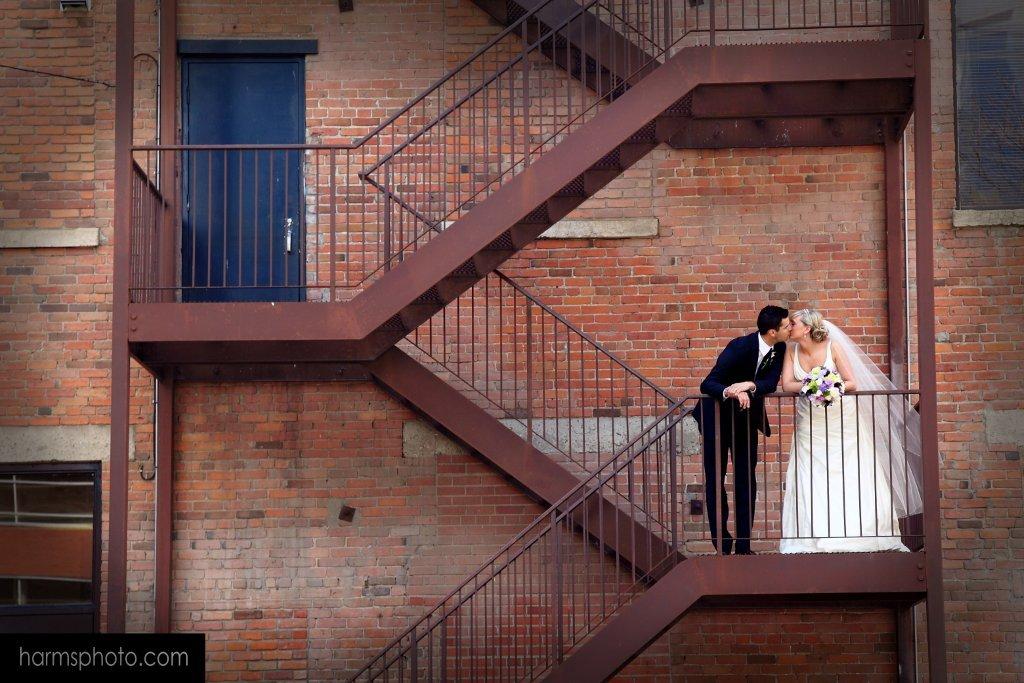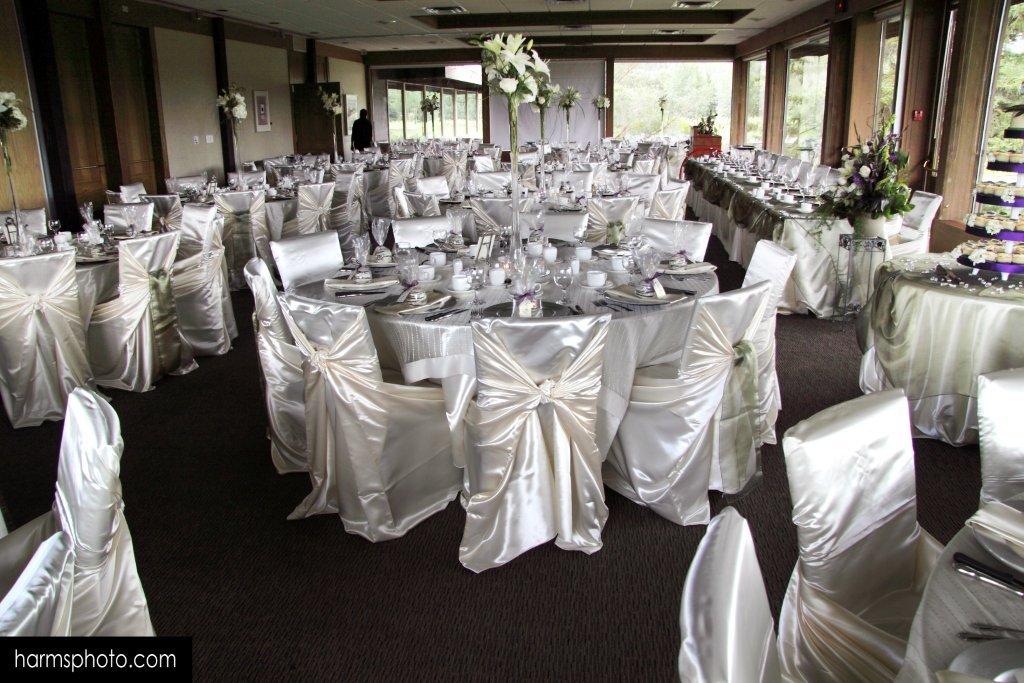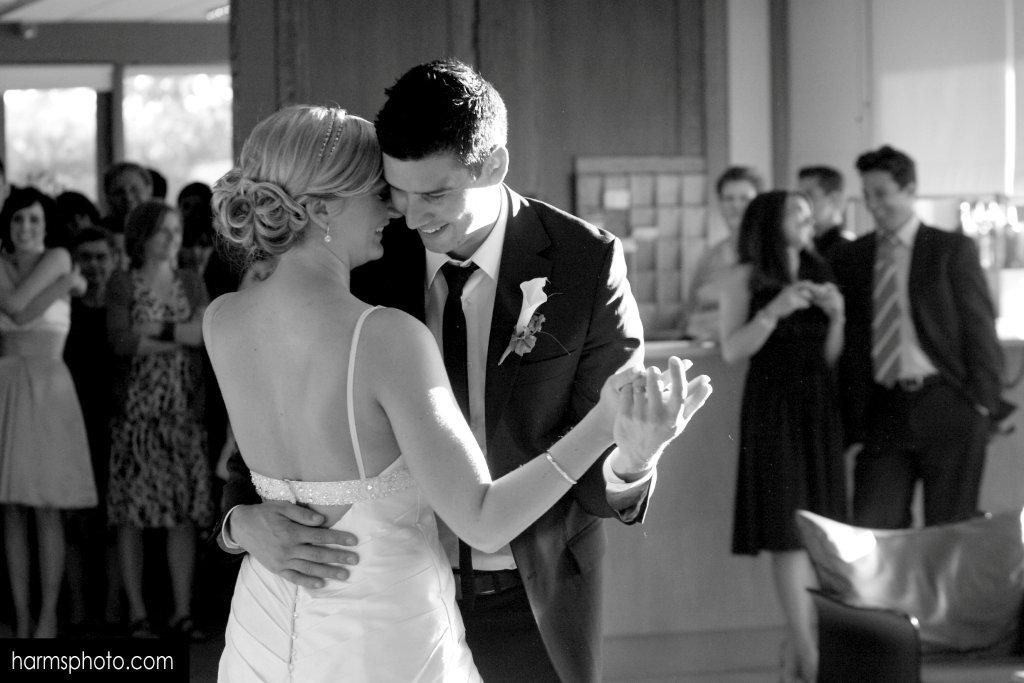 …and here are a few more shots of the reception room at Edmonton's Royal Mayfair Golf Club, beautifully decorated by Elegant Touches. Flowers were arranged by Kelly of Kate Ashton Florists.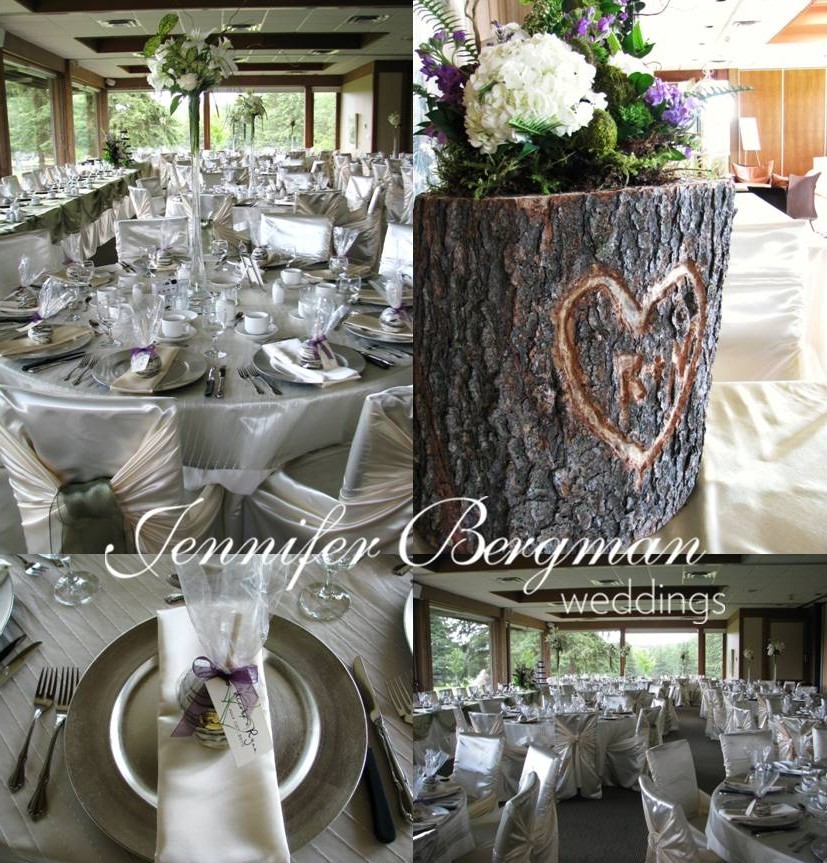 Congratulations, Nicole + Ryan! Thanks for allowing us to be a part of your day!
Jennifer and Krista