Posts Tagged: Edmonton wedding tux
02/13/12
Last summer we did a series of posts with founder of L2 Style, Lazina Mckenzie: What to Wear to Your Bridal Shower, What to Wear to Your Stagette, What to Wear to Your Rehearsal Dinner. Lucky for us, Lazina is back! This time around she's giving wedding style advice to the modern groom. Read on for part 1 of 3 posts in this series.
+  +  +  +  +  +  +  +  +  +  +
Grooms to be, you can admit it. The fashion for your wedding will mostly revolve around your lovely bride-to-be and her search for "the perfect dress!" Thinking about fashion for you on your special day probably won't rank as high on the priority list…that is, until she's found her dress and it's absolutely necessary to think about you! But at the end of the day, I know that you, along with your soon-to-be wife, will want to make sure that you both look and feel confident and amazing on your wedding day.
When it comes to formalwear for grooms, there's absolutely no need to venture off into the world of tux rentals. First off, that's old news and secondly, no one looks their best in an ill-fitted and dated tuxedo. Owning a properly fitted tuxedo or formal suit will make you look and feel your absolute best and should last you for years to come (you won't have the issue of investing a lot in a garment that will only be worn once). Here are my picks for you – the modern groom. We'll look at shoes and accessories later on but for now, let's just look at options for THE foundational piece – a great quality formal tuxedo or suit.
Tuxedo
1) Indochino: The Essential Dinner Jacket Tuxedo
Why I like it: This company makes custom tuxedos; this is a great option, especially if you have other formal events to go to during the year. With custom garments, you can pay attention to details such as cut of the jacket, size of lapels, size of buttons, etc.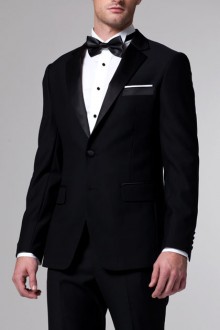 2) Armani Collezioni: 'Giorgio' Wool TuxedoWhy I like it: This is a modern tuxedo that doesn't have the full look and feel of a tuxedo, which can make it a more versatile garment. I really like the one-button closure and slim fit through the jacket.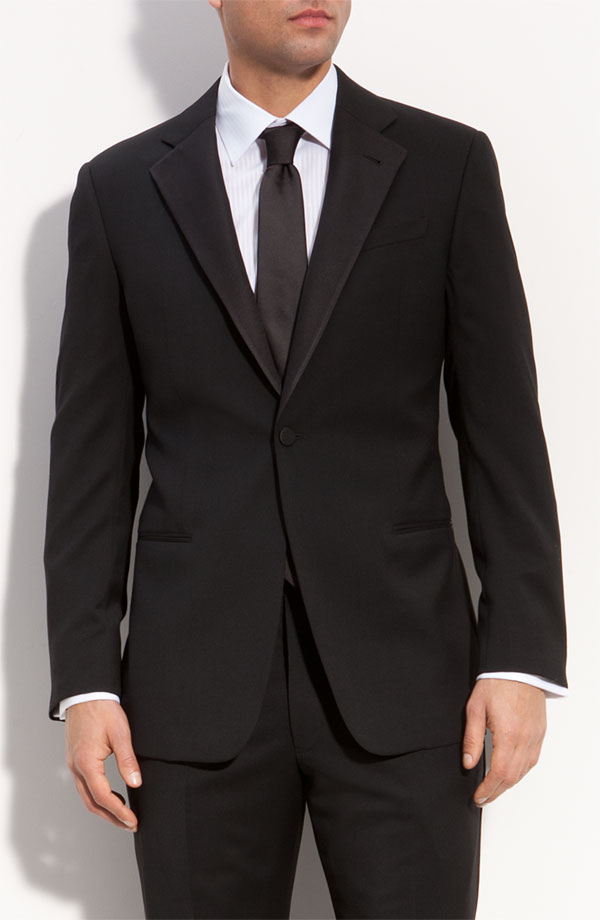 Formal Suit
3) Indochino: The Essential Gray 3 Piece Suit
Why I like it: This is a great option for a formal day wedding. A three piece suit can be almost as formal as a tuxedo but in gray, the level of formality is brought down just a notch. For future usage, you can choose to either wear the vest or not. This will change up your overall look without having to invest in another suit.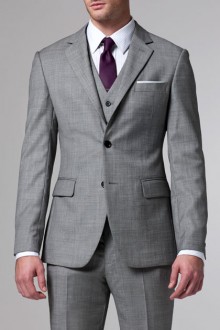 Why I like it: This suit is a classic formal gray and is more of a charcoal gray (rather than black). This will allow you to have more variety in choosing shirts, ties, shoes, and accessories.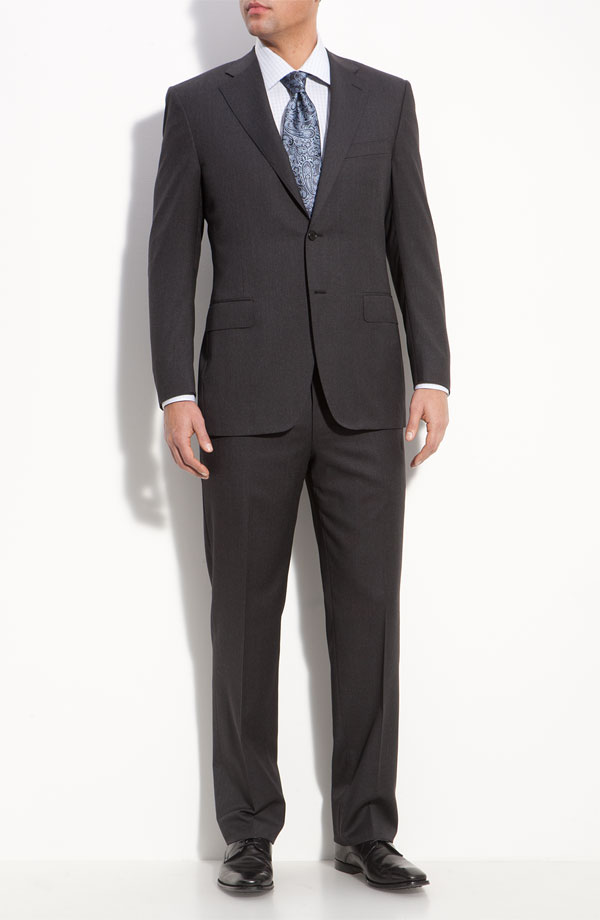 Dressy Casual Suit
Why I like it: This suit is great for an outdoor spring/summer wedding or for the hipster groom. It is a funky, edgy suit – from the colour to the slim fit to the tapered pant leg.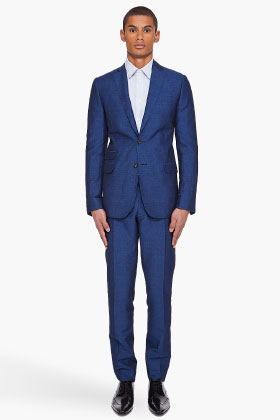 6) BOSS Black: "The Sweet"  Taupe Wool Suit
Why I like it: Again, this is a great option for an outdoor or destination wedding. While the suit is a great cut with interesting details (I like that extra pocket on the right side of the jacket), the colour tones down the level of formality.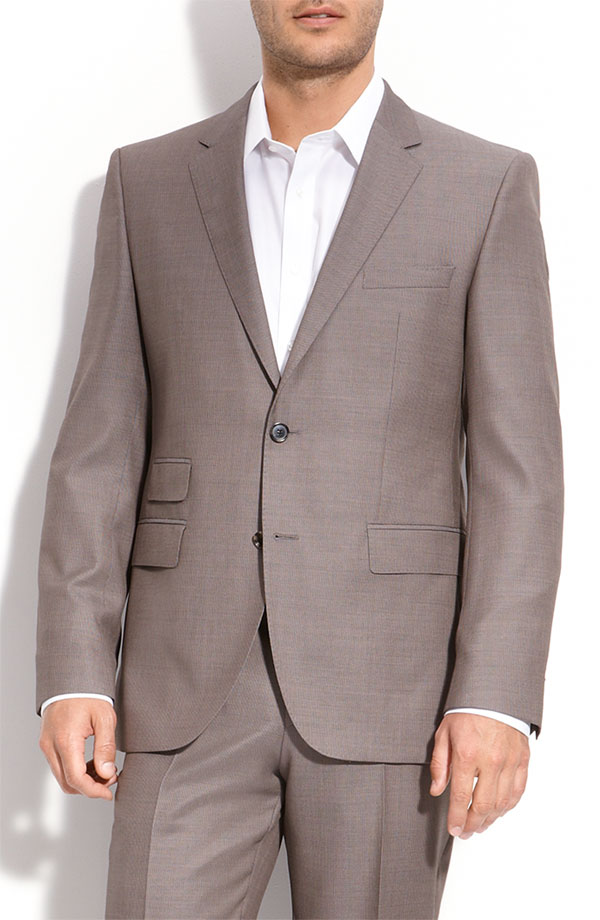 Here are some questions that you should ask yourself while shopping for the perfect suit:
What's the theme or style for my wedding? Does the suit or tux I like fit with the overall theme?
Do I complement my bride-to-be or am I more/less dressy than she is?
Will I be able to wear this suit/tux in the future? 
What's my budget for a new suit/tux? 
What shirt, shoes, and accessories will complement my suiting choice?
+  +  +  +  +  +  +  +  +  +  +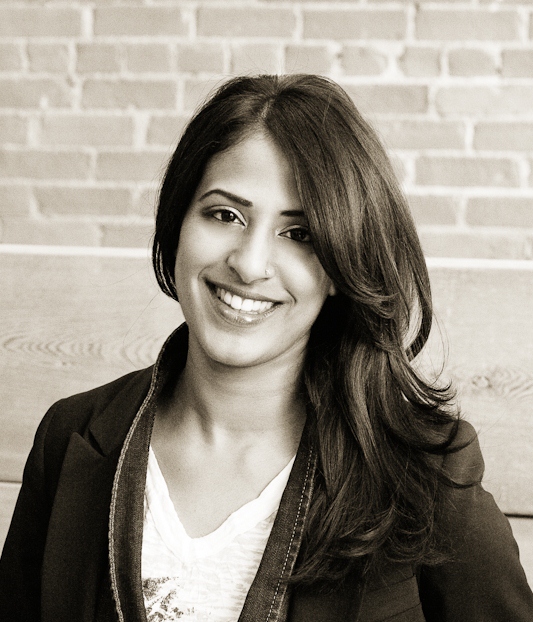 About the Contributor:
Lazina Mckenzie is the founder of L2 Style, a style consulting firm based in Alberta, Canada. Lazina believes that the style (or image) you share with others communicates a lot about who you are. She regularly has her clients articulate the answer to the question: what do you want your style to say about you? More recently, Lazina has opened her service offering to work with brides-to-be and their bridal parties. She is happy to provide her advice and support to brides on their very special day.